Today we're sharing the top 30 luxury handbag brands that are definitely worth checking out! Whether you're a first-time buyer or looking for your next investment piece, you'll find a brand here that'll fit your needs.
These luxury handbag brands are top for a reason!
Nothing compares to a superb designer handbag when it comes to wardrobe investments. If you pick the appropriate one and take care of it properly, it can easily be a staple in your wardrobe for the rest of your life.
A luxury handbag can even be an heirloom that you pass down through the generations or something you sell in the future and possibly even profit from. But with that in mind, if you're looking at your handbag as an investment piece, it is absolutely worth choosing a style that will last the test of time rather than going for a design that's only trendy right now.
While there's nothing with picking out handbag styles that are popular at the moment, these trendy designs usually come and go. Even worse, they will eventually end up gathering dust at the back of your wardrobe because they're no longer in style.
So if you're looking for a handbag you can use (or sell!) no matter the era we're in, it's best to go for a classic and timeless design.
For a stress-free and worthwhile shopping experience, I've rounded up 30 of the best luxury handbag brands below that are unlikely to be out of style anytime soon. These are all great investment brands!
This round-up includes several luxury brands that you may already be acquainted with, including Chanel, Fendi, and Dior, but it also includes new styles from legacy brands and new designer handbag brand names that are on the rise.
Why You Should Splurge On Luxury Handbag Brands?
When it comes to buying luxury handbags from known fashion houses, I could quickly come up with a wide array of reasons why they're worth the splurge. But here are some key things you should note when buying your next high-end arm candy:
1. Quality of materials. Luxury handbags are often made from high-quality materials such as leather or exotic skins, which are durable and long-lasting. So if you want a handbag that will stand the test of time, a luxury brand is your way to go.
2. Craftsmanship. Luxury handbags are typically handmade by skilled artisans, ensuring high attention to detail and quality. It's safe to say that the quality of your luxury handbag is assured.
3. Design. Luxury handbags often feature unique and innovative designs that make a statement and stand out from other bags. Furthermore, these bags also offer timeless and classic designs that never go out of style.
4. Status symbol. Owning a luxury handbag can be a status symbol, signifying wealth, taste, and social status. But more than that, it can be the ultimate accessory and statement piece for any outfit.
5. Investment. Some luxury handbags, particularly those from high-end brands, can appreciate in value over time. So if you want a bag that can give you a return on investment, it's time to get your first luxury handbag.
Top Luxury Handbag Brands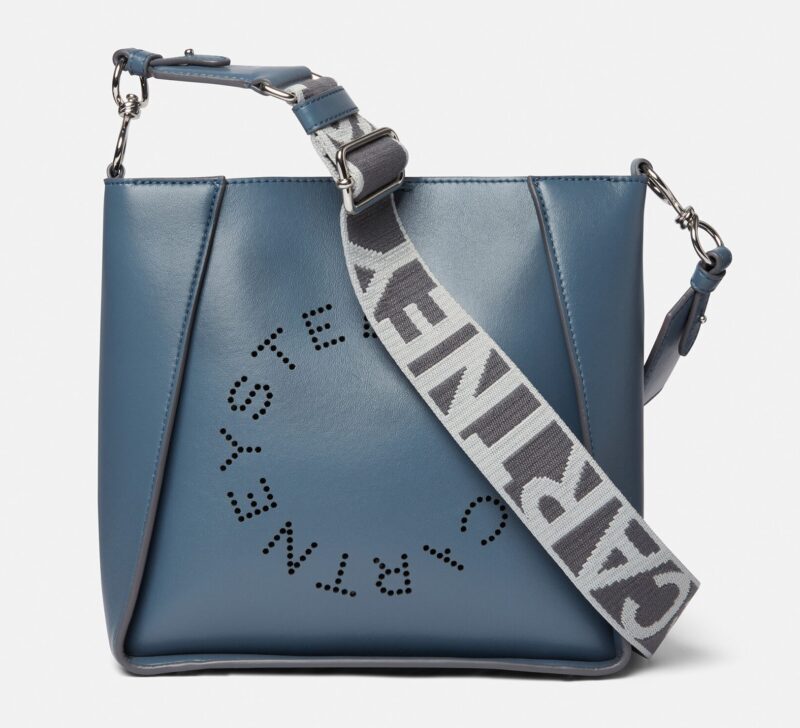 It's no secret that a lot of luxury brands use actual animals when it comes to making their iconic handbags. Most people don't mind this piece of information, but there are definitely some who are put off by these practices and find them cruel. So if you're the latter and you're looking for the top sustainable, cruelty-free luxury handbag brands, Stella McCartney is for you.
Leather, feathers, skin, and fur have never been utilized by Stella McCartney since her debut collection in Paris in 2001. Instead, she employs cutting-edge, cruelty- and animal-free substitutes that feel and look opulent with an environmental effect that is up to 24 times lower than that of animal leathers.
All of their handbag designs were viewed as a rebellious move as they featured these environmentally friendly materials. The use of faux leather at the time went against the notion that high-end bags ought to be fashioned from genuine leather. However, this particular luxury brand is still one of the biggest names in fashion today, evolving along with Stella McCartney's commitment to sustainability.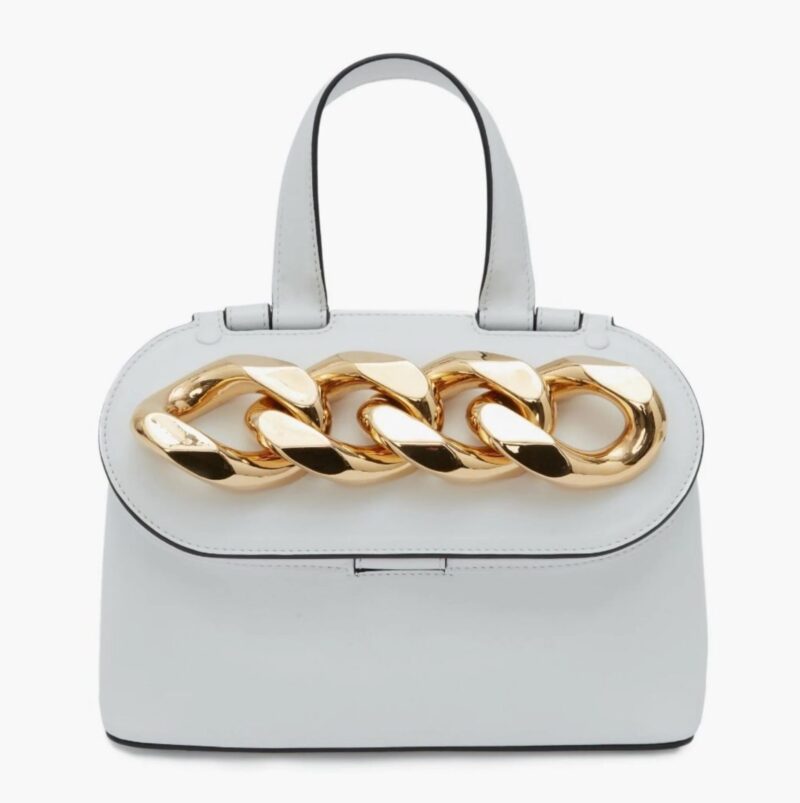 JW Anderson is known for its innovative designs and unique take on traditional silhouettes. The brand's handbags are no exception to this, as they feature distinctive details and a modern aesthetic.
Often incorporating bold hardware, such as oversized rings, chains, and buckles, they always add a striking touch to the design. Moreover, they're also known for their use of unusual materials and textures, such as crochet, raffia, and leather patchwork. Some of their most popular handbag designs include the Disc, which features a circular leather pouch with a gold-tone ring handle. Then there's the Puzzle, which is a structured leather bag with a unique patchwork design.
What's more, JW Anderson's luxury handbags are available in a range of sizes. From small clutch bags to larger totes, they come in a variety of colors and finishes. The brand also frequently collaborates with other designers and artists to create limited-edition handbags. This adds an element of exclusivity to their collections.
My suggestion? Get your hands on these limited edition handbags as they usually go up in value a lot more after a few years.
Overall, JW Anderson handbags are known for their high-quality materials, unique designs, and attention to detail, making them a favorite among fashion-forward individuals who appreciate distinctive and avant-garde accessories.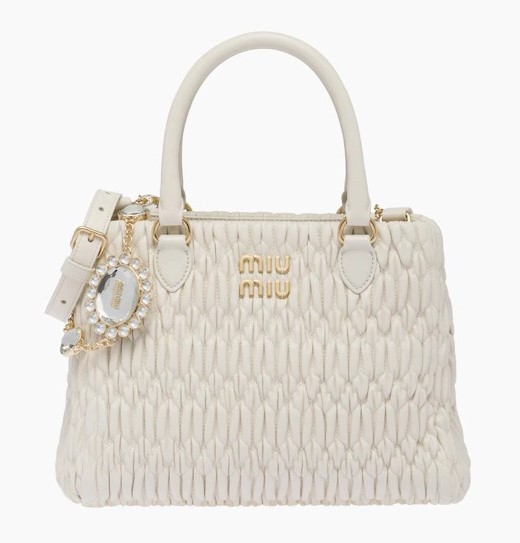 Miu Miu is probably one of my favorite top luxury handbag brands on this list. From their clothing line to their handbag designs, they're all just so flirty and lots of fun to wear! Founded in 1993 by Italian designer Miuccia Prada, this brand is known for its playful and feminine designs.
Miu Miu handbags feature a range of unique designs. They incorporate bold prints and patterns into their designs, adding a playful and whimsical touch to the bags. This also includes boxy structures, oversized bows, and intricate embroidery. The brand is also known for its use of high-quality materials, such as supple leather, suede, and velvet, which give the bags a luxurious feel.
When it comes to their most iconic and sought-after handbag styles, the ones on top of my head are the Matelassé and the Miu Lady. The Matelassé features a quilted leather exterior and a distinctive oversized buckle closure. While the Miu Lady has a structured shape and a jeweled shoulder strap.
One of the most renowned fashion brands was formed by Domenico Dolce and Stefano Gabbana. Genuine leather and sturdy metal are used to create each of their bags. These bags are one of the top luxury handbag brands for a reason.
But did you know that this particular luxury brand had really humble beginnings? Dolce & Gabbana debuted in Milan in 1985 with a rather low-key runway display. Since their first performance was entirely self-funded and they didn't have the funds to pay models, they invited their friends to participate as models instead.
Success, however, came quickly after the collection became popular. Fast forward to the present, they have now become one of the most prominent names in the fashion industry.
The Sicily is arguably D&G's most popular handbag. Although this bag requires a hefty splurge, it is totally worthwhile. Available in a range of sizes and hues, it is truly an iconic handbag that deserves a place in your wardrobe.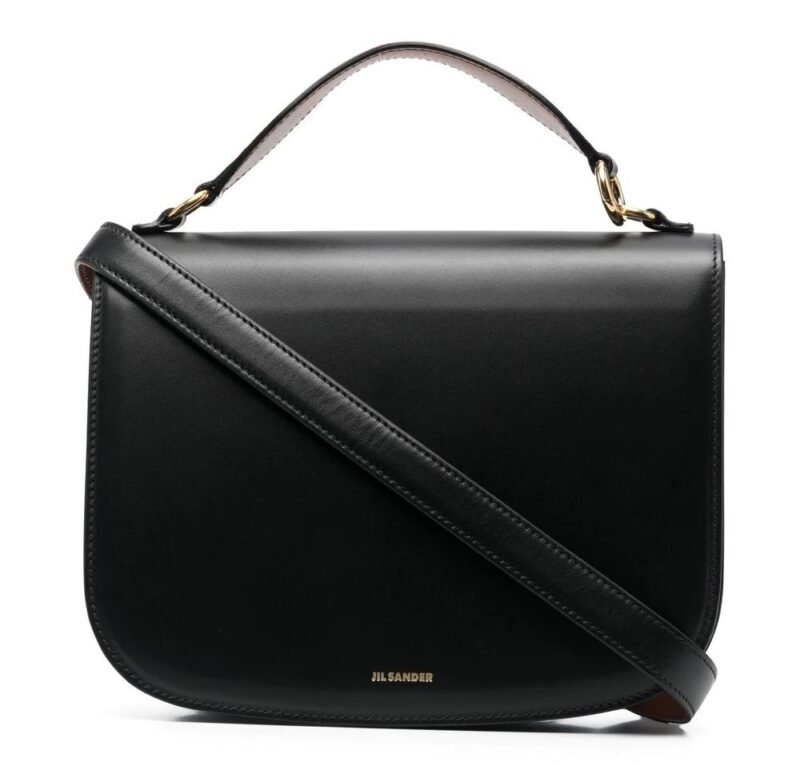 Jil Sander was founded by German fashion designer Jil Sander in 1968. The brand is known for its minimalist aesthetic, clean lines, and high-quality materials. Starting as a small boutique in Hamburg, Germany, the brand quickly gained recognition for its innovative designs and minimalist approach to fashion. In the 1980s and 1990s, the brand expanded internationally, opening stores in cities such as New York, London, and Tokyo.
Jil Sander handbags are an integral part of the brand's collections, and they reflect the brand's commitment to simplicity and quality. What's more, they are often made from high-quality leather, and they feature clean lines and understated details. Known for their signature leather tote bags, these luxury handbags are spacious and practical and come in a range of colors and finishes.
In recent years, Jil Sander has collaborated with other designers and brands to create limited-edition handbag collections. For example, in 2020, Jil Sander collaborated with the Japanese label Uniqlo to create a collection of affordable, minimalist handbags.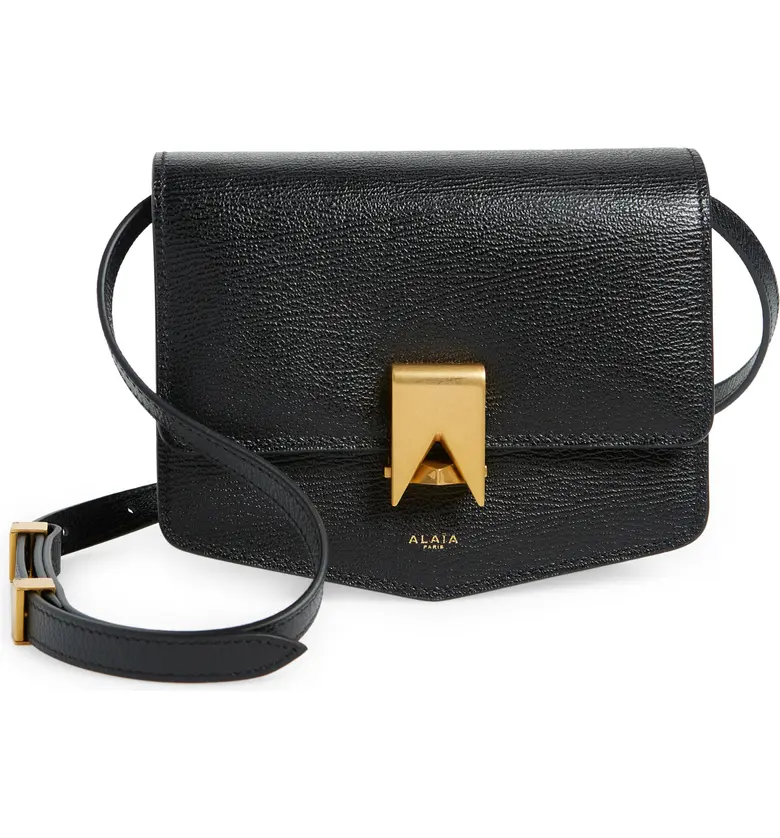 Azzedine Alaïa was a Tunisian-born fashion designer who founded the luxury fashion brand Alaïa in Paris in the 1980s. The brand quickly gained recognition for its innovative designs and became known for its body-hugging silhouettes, intricate knits, and use of luxurious materials.
Alaïa's designs were worn by some of the world's most famous celebrities, including Naomi Campbell, Madonna, and Tina Turner. He was also known for his close relationships with other designers, such as Yves Saint Laurent and Karl Lagerfeld.
With that in mind, Alaïa's handbags are an extension of his fashion collections and reflect his dedication to quality and craftsmanship. His handbags are often made from high-quality leather or exotic skins, such as crocodile or python, and feature intricate details, such as laser-cut patterns or studded embellishments.
What's more, Alaïa's handbags are often produced in limited quantities and are highly sought after by fashion collectors. The brand also frequently collaborates with other designers and artists to create limited-edition handbag collections.
When it comes to attainable luxury, Marc Jacobs is one of the brands that come quickly into mind. if it's your first time buying a luxury handbag and you want something that won't entirely break the bank, Marc Jacobs is a brand worth checking out.
If you don't already know, Marc Jacobs is an American fashion designer who founded his eponymous brand in 1984. His handbags are an important part of the brand's collections, and they reflect the brand's fun and playful aesthetic. These accessories are often made from high-quality leather or canvas. Not to mention, they feature unique designs and details, such as bold hardware, playful embellishments, and quirky prints.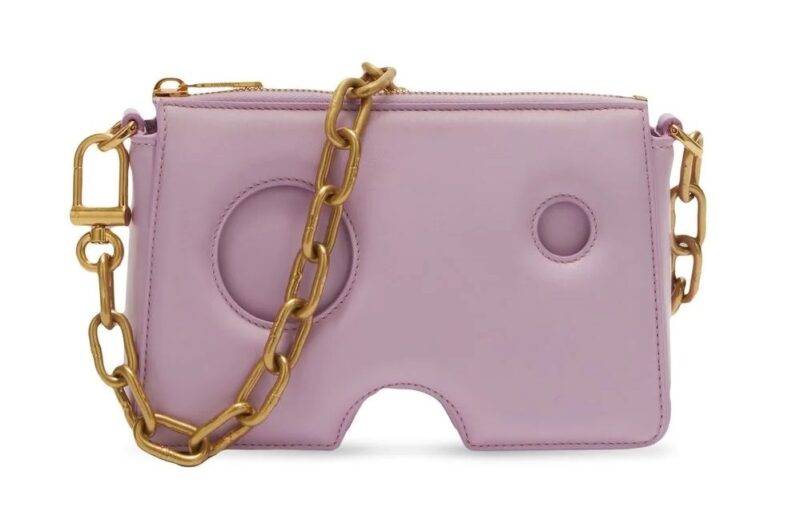 Founded in 2012 by American fashion designer and artistic director, Virgin Abloh's Off-White luxury brand is known for its streetwear-inspired designs, use of bold graphics and typography, and signature diagonal stripes.
Despite being one of the youngest luxury brands on this list, Off-White has worked with brands including Nike, Levi's, Jimmy Choo, and others. With an urban and modern aesthetic, Off-White handbags are often made from high-quality leather or canvas. Moreover, they feature unique designs and details, such as industrial-inspired hardware, signature stripes, and bold text graphics.
The upscale streetwear aesthetic of the brand typically appeals to younger demographics. The brand stands apart despite the fact that many of the bags appear to be plain at first glance. Binder clips and stripes in a diagonal pattern of black and white are some distinguishing characteristics.
Tom Ford, a designer for Gucci and the director of YSL, quit the company in 2004 to start his own company. Renowned for his elegant and opulent creations, Tom Ford's designs feature crisp lines, luxurious fabrics, and flawless tailoring. This is one of the newer top luxury handbag brands that's really making a dent in the industry.
Not to mention, Tom Ford handbags are a significant component of the company's collections and showcase its tasteful and opulent design sensibility. These luxury handbags frequently have clean, straightforward designs with little decorations and are constructed of premium leather.
Tom Ford is known for using exotic skins in his handbag designs, including python, alligator, and ostrich. The handbags have a posh and exclusive appeal thanks to these materials.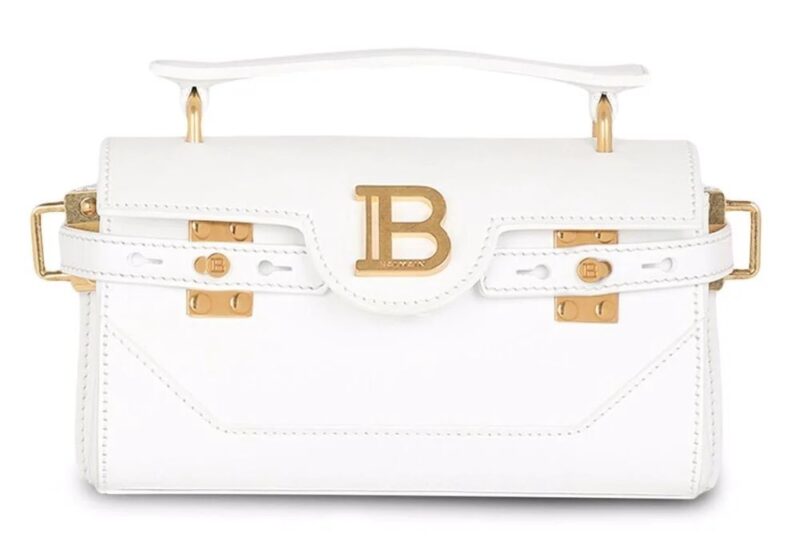 Balmain is a French luxury brand that manages to be both elegant and understated. The brand's collection includes exquisite craftsmanship and luxurious materials. Without a doubt, a Balmain bag is a statement piece that will instantly upgrade your wardrobe! For this particular luxury brand, it's important to create designs that give women a sense of confidence and beauty rather than being flashy or over the top.
Balmain is also known for its collaborations with other designers and artists to create limited-edition handbag collections. The Balmain Twist Bag, which resulted from a partnership with supermodel Cara Delevigne, is one of their best-selling handbags.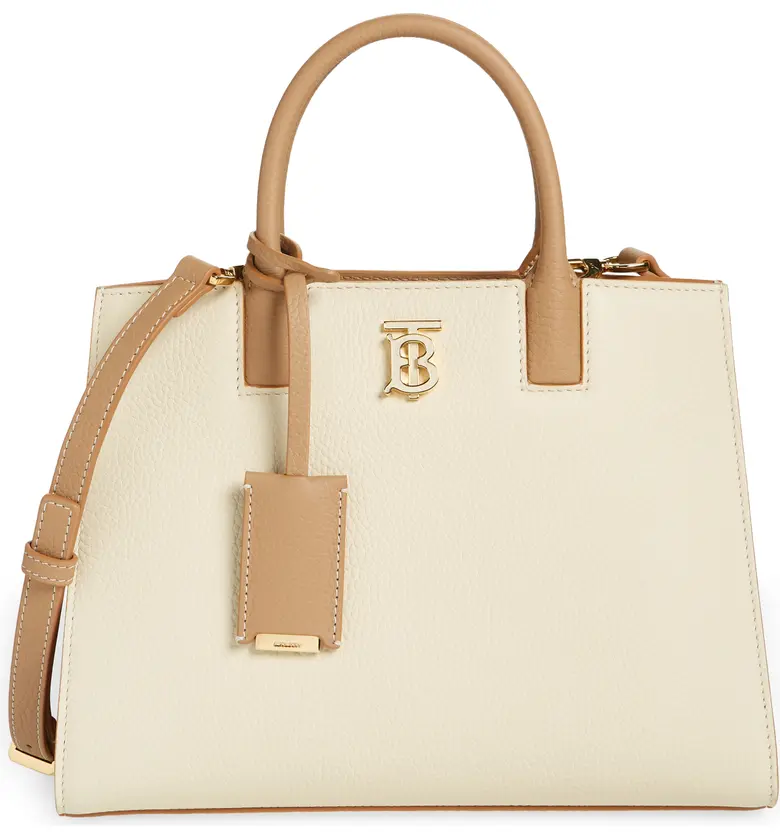 Thomas Burberry established his first business in Basingstoke, England, in 1856. This began a long and illustrious history for the Burberry name. Now, Burberry is known as one of the best luxury handbag brands of all time.
Burberry's ability to combine history and innovation in its designs is one of its best qualities. While still utilizing Thomas Burberry's original plaid design from more than 160 years ago, the brand still pretty much keeps up with modern trends.
With a timeless and sophisticated aesthetic, Burberry handbags are often made from high-quality leather, and they feature classic designs and details. This includes the brand's signature check pattern, gold-tone hardware, and iconic equestrian knight emblem.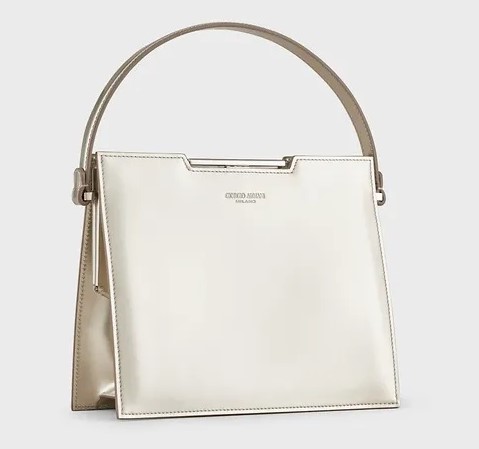 Armani is a luxury fashion brand founded by Italian designer Giorgio Armani in 1975. This particular luxury brand is known for its sophisticated and elegant designs and is one of the best luxury handbag brands on the market. This means clean lines, neutral colors, and luxurious fabrics.
Refined with an understated aesthetic, Armani features a minimalistic aesthetic with subtle branding. So if you like your handbags to not make too much of a statement, then you should consider getting your next arm candy from Armani.
Armani is also known for its attention to detail and craftsmanship. Their handbags are crafted from premium materials and feature meticulous stitching and finishing. Armani handbags are designed to be versatile and practical, with functional features such as multiple pockets and detachable straps.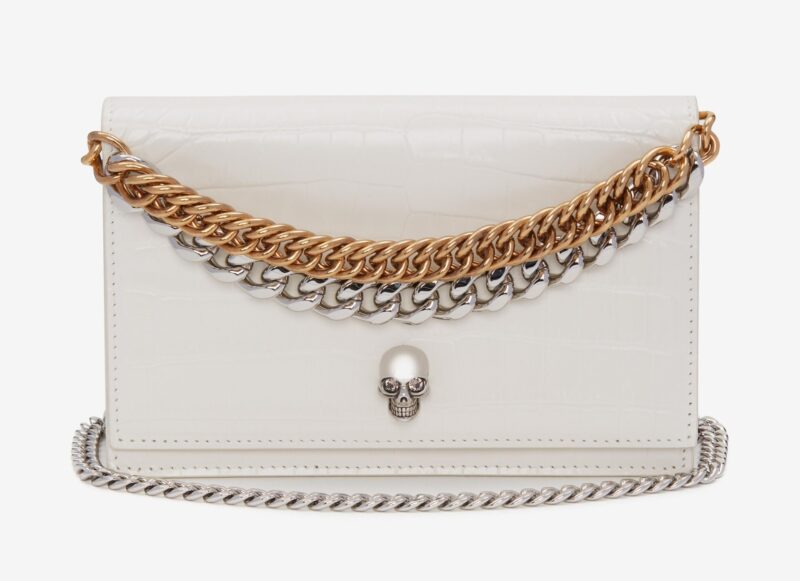 English fashion designer Alexander McQueen captivated the globe with his avant-garde and distinctive creations. He worked for Givenchy, Gucci, and his personal brand for many years.
McQueen's designs were characterized by their dark and edgy aesthetic. Elements of Gothic and punk subcultures often feature prominently in his collections. McQueen's fashion shows were known for their theatrical and elaborate presentations, with models often wearing elaborate headpieces and accessories.
Today, he and his brand remain a staple name for defying all the conventions of fashion while delivering innovative and raw artwork with every show he puts out. When it comes to handbags, you can never go wrong with an Alexander McQueen handbag. The English label's striking designs are sure to convey your glamorous side with an edgy sense.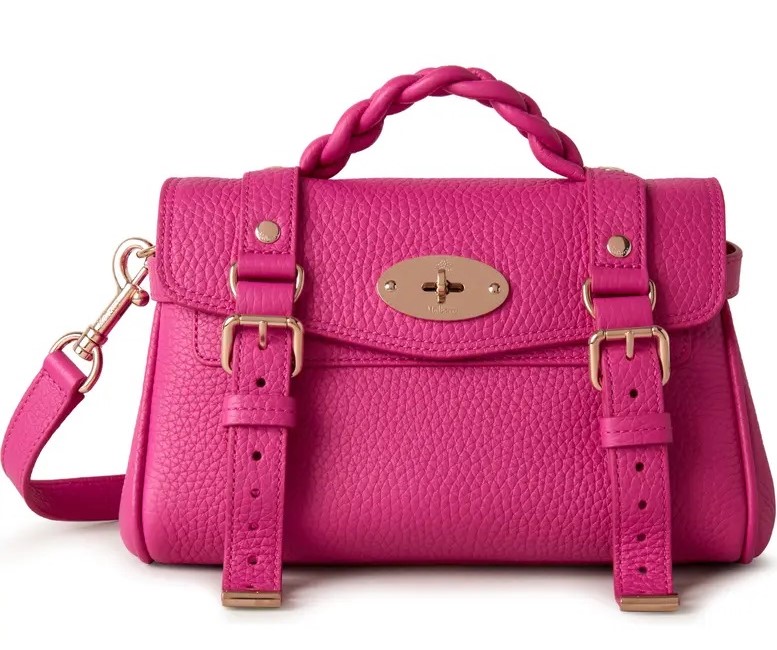 Mulberry is perhaps best known for its iconic Bayswater bag. It features a simple and elegant design with a structured shape, double top handles, and the brand's signature postman's lock closure. The Bayswater has become a classic accessory and a favorite among fashion-conscious individuals around the world.
In addition to the Bayswater, Mulberry offers a range of other handbag designs. This includes the Alexa bag, which features a relaxed and slouchy silhouette with a detachable shoulder strap and a front flap closure.
But the best thing about Mulberry is how they're committed to sustainable and ethical practices. The brand uses environmentally friendly materials and production methods whenever possible. Mulberry also offers a repair service for its products, which allows customers to extend the life of their handbags and reduce waste.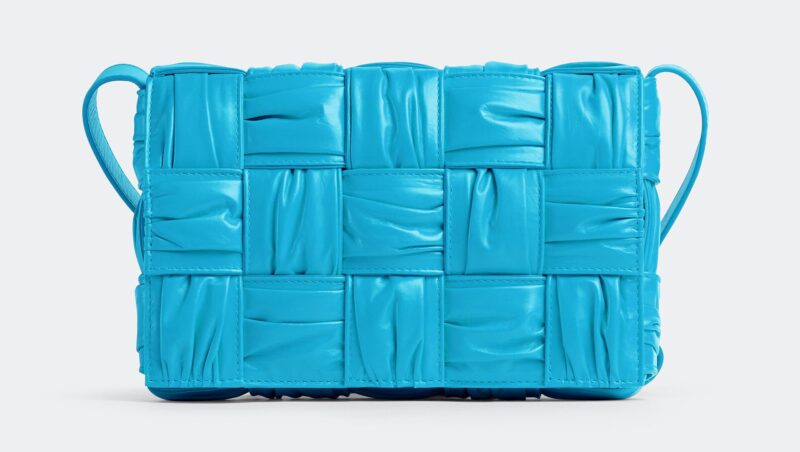 In the 1980s, celebrities like Andy Warhol and well-known artists began to take notice of Bottega. The brand also looked to cutting-edge methods at the time, like its Intrecciato Weave. In order to add longevity to its handbags, the firm chose to weave this pattern in order to make the best use of soft, delicate leather.
Known for its discreet branding, Bottega's products feature only the brand's signature intrecciato weave or a small and subtle logo. The brand's designs are renowned for their timeless and understated elegance.
After taking over as Bottega Veneta's creative director in June 2018, Daniel Lee produced some of the most iconic handbags you see in the market today. Fast forward to today, with Matthieu Blazy as the creative director, Bottega has become one of the most coveted luxury handbags in the world.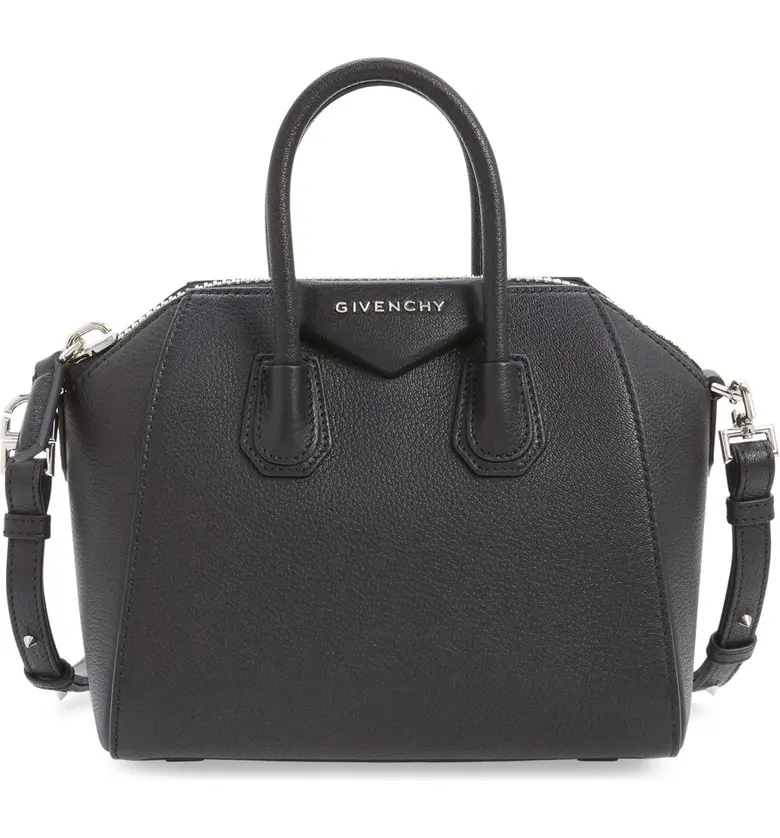 Givenchy's handbags are some of the most popular and recognizable in the fashion world. They have a range of iconic designs that have become staples in the wardrobes of fashion-conscious individuals around the world. They're known for their chic and sophisticated designs, exceptional craftsmanship,
One of the most popular Givenchy handbag designs is the Antigona. But other popular Givenchy handbag designs include the Pandora, the Nightingale, and the GV3. In addition, Givenchy is also dedicated to practicing sustainability. Their products are made with environmentally friendly materials and production methods whenever possible.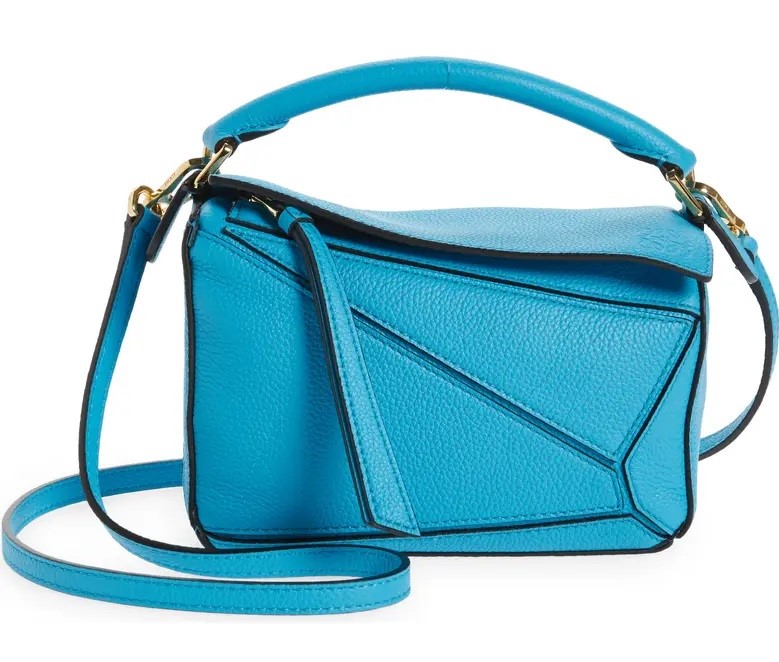 Loewe is another brand that I really like. Though I usually anticipate their exciting collaborations. They have worked with a number of different artists and designers over the years. This resulted in unique and innovative collections that bring together the worlds of fashion and art.
My personal favorite from their limited edition collections is their Studio Ghibli collaboration. As someone who has watched all the Ghibli films, I was utterly stoked when I saw them drop the collection! The collection included whimsical designs featuring characters from popular Studio Ghibli films such as My Neighbor Totoro, Spirited Away, and Castle in the Sky. Each design was playful and colorful, with each item featuring a different character or scene from one of the films.
Furthermore, with ethical and sustainable practices, Loewe has launched a number of initiatives to reduce its environmental impact and support local communities.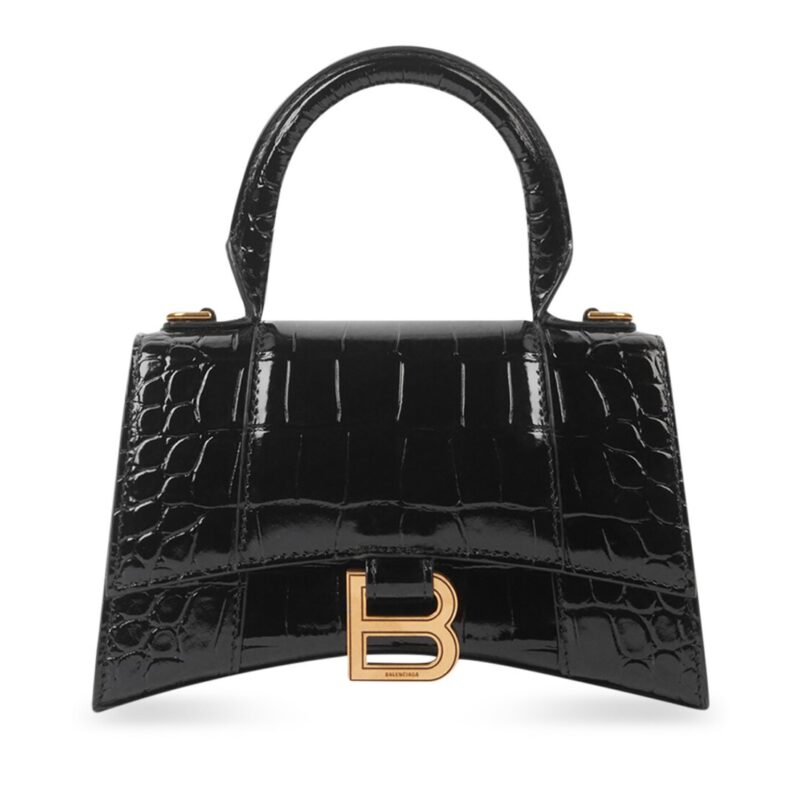 Balenciaga is a pretty controversial brand. But to some, that might be the appeal when it comes to getting their next luxury purchase. Originating from France, Balenciaga was founded by Spanish designer Cristobal Balenciaga in 1919.
Balenciaga is particularly well known for its handbags, which are among the most popular and recognizable in the fashion world. The brand's iconic handbag designs include the City, the Classic, and the Triangle, which feature distinctive shapes, high-quality materials, and unique details such as hardware, zippers, and tassels.
In addition to its handbags, Balenciaga offers a range of clothing, shoes, and accessories for both men and women, featuring bold colors, unique prints, and unconventional shapes that have become a hallmark of the brand.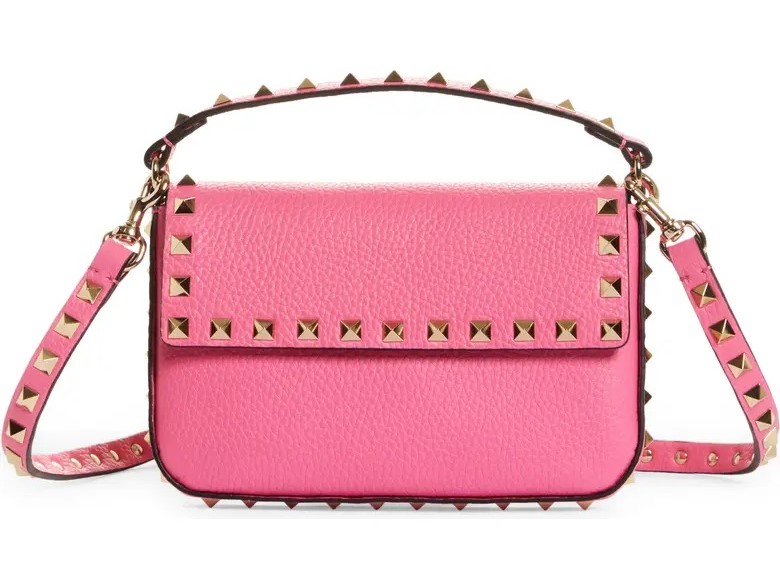 In 1952, Mario Valentino founded Valentino, specializing in the manufacture of high-end items like stilettos in vivid colors. Then, in 1968, women's leather products and handbag manufacturing started.
Currently, Valentino is still in demand among the fashion elite for its innovative designs and high-quality Italian leatherwork. The collection from the French brand includes edgy shoulder bags like the Medium Rockstud as well as the large and small Roman Stud quilted leather versions.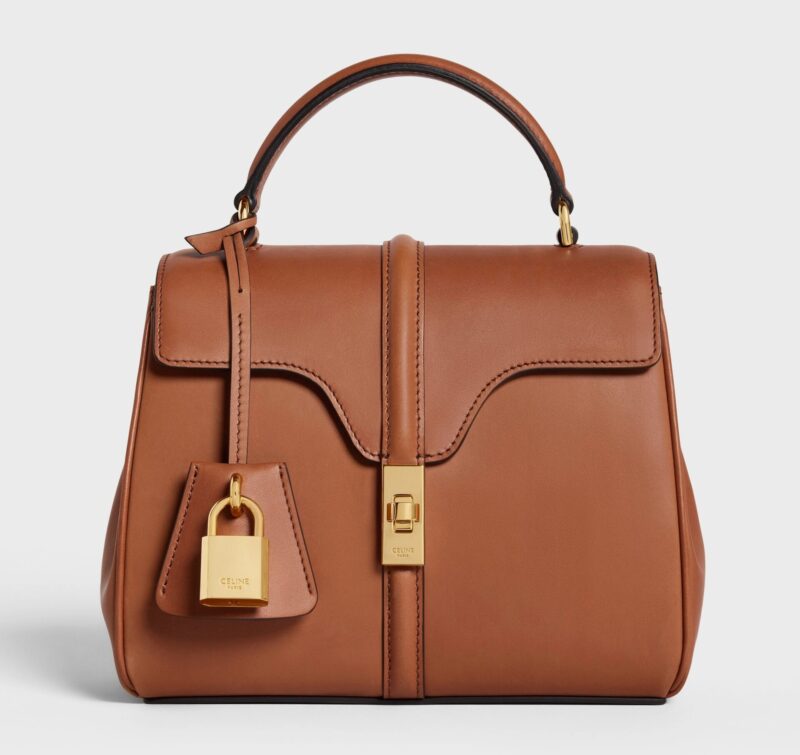 If you prefer quiet luxury, Celine is the brand for you. When Pheobe Philo took over as the brand's creative director in 2008, the company transformed into a chic alternative to more well-known, flashier luxury brands. Many of Celine's renowned handbag designs from this period were introduced, and they are now highly sought-after as reissues or vintage finds.
Although the company makes more than purses, its handbags are elegant and simple, and perfectly capture casual Parisian elegance. There is a lot to appreciate about Celine's bags, from the stunning design to the adaptability of the designs.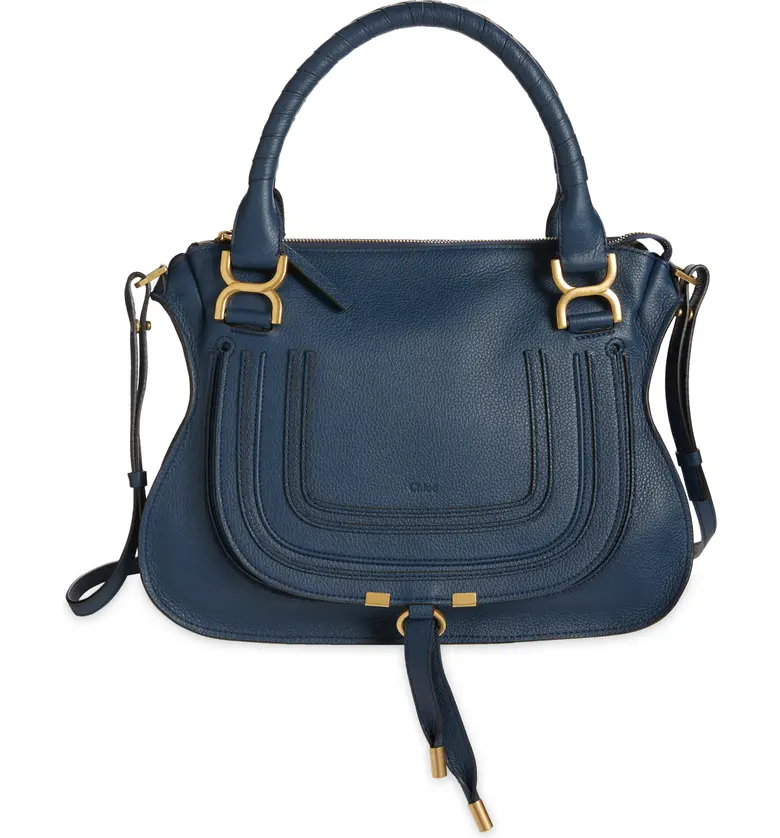 Since the 1950s, stylish, opulent, and wearable apparel has been synonymous with the French luxury label Chloé. As you can see, the brand is known for its feminine and romantic aesthetic. Their designs are characterized by delicate fabrics, soft colors, and elegant silhouettes.
The brand's most iconic handbag designs include the Drew, the Faye, and the Paddington, which feature distinctive shapes, high-quality materials, and unique details such as hardware, clasps, and tassels. Chloé handbags are designed to be both functional and stylish, with plenty of room for everyday essentials, as well as a range of colors and styles to suit different tastes and occasions.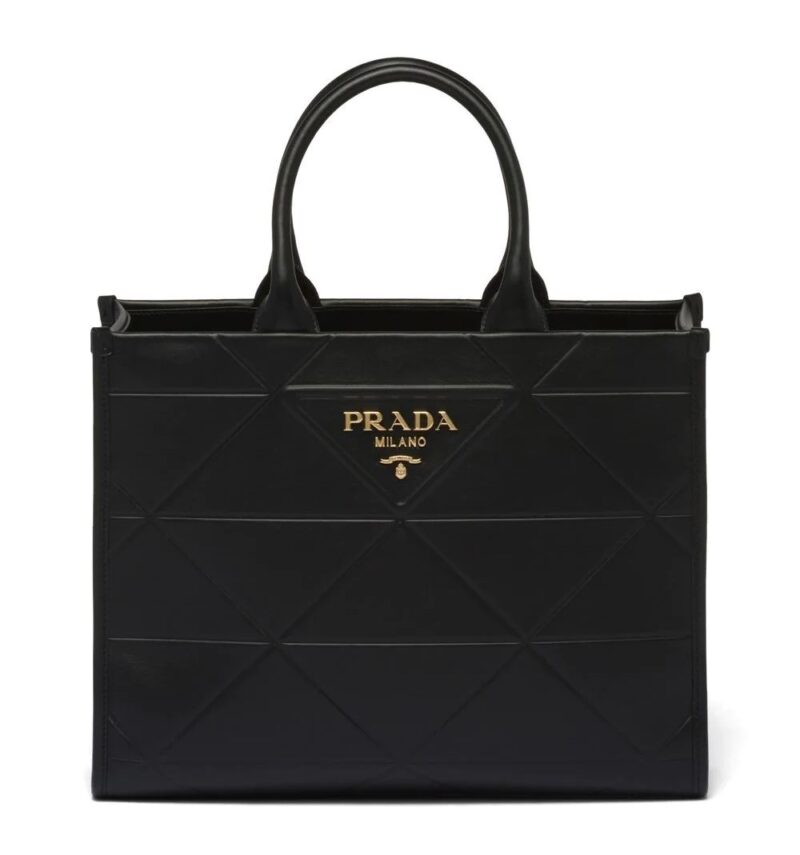 Prada is another luxury brand favorite of mine. Premium leather purses have been at the heart of Prada's success ever since its founding in 1913. No of the style, the brand only employs the best calf leather, which is lush and silky and of the greatest quality.
Additionally, Prada brings back vintage silhouettes in its current collections since the brand is so knowledgeable about everything from prized totes to on-trend minis. For instance, its Re-Edition Nylon design is a huge throwback that had received massive popularity. It is adored for its functionality and nostalgic atmosphere. Other iconic handbag designs from Prada include the Galleria, the Cahier, and the Saffiano.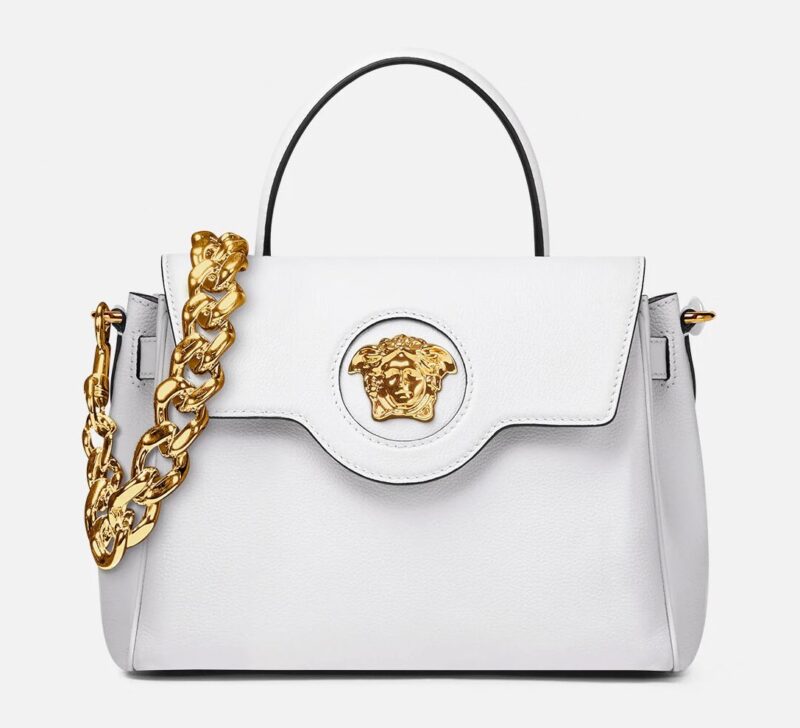 Who doesn't recognize Versace's iconic Medusa logo? Just like the classic myth, this brand is utterly timeless and elegant. They're known for their bold and colorful designs, use of luxurious materials, and iconic prints such as the Medusa head and Baroque-inspired patterns.
If you're looking to make a statement with the perfect investment piece, I suggest checking out the Palazzo Empire, the Medusa, and the Virtus, which are all designed to make a bold fashion statement.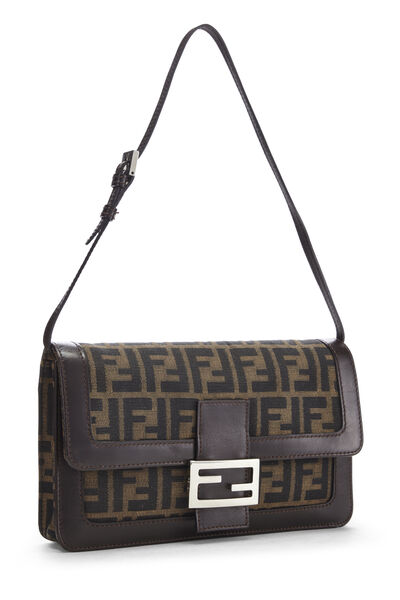 If you're looking for the ideal baguette, Fendi is a brand you should totally check out. Since 1925, Fendi has captured the fashion elite by producing alluring and cutting-edge handbags and accessories with its iconic double "F" logo.
Karl Lagerfeld, however, popularized the brand. As Fendi's creative director, Lagerfeld contributed to the brand's legacy and the company's ascent to fame.
Then, in the 1990s, the introduction of the Baguette bag by Fendi marked the beginning of a handbag revolution for the designer brand. Later, Sarah Jessica Parker would carry the understated, stylish bag in Sex and the City, making it a famous part of fashion history.
Fendi continues to be associated with luxury today, with its daring bags setting the bar for the fashion industry.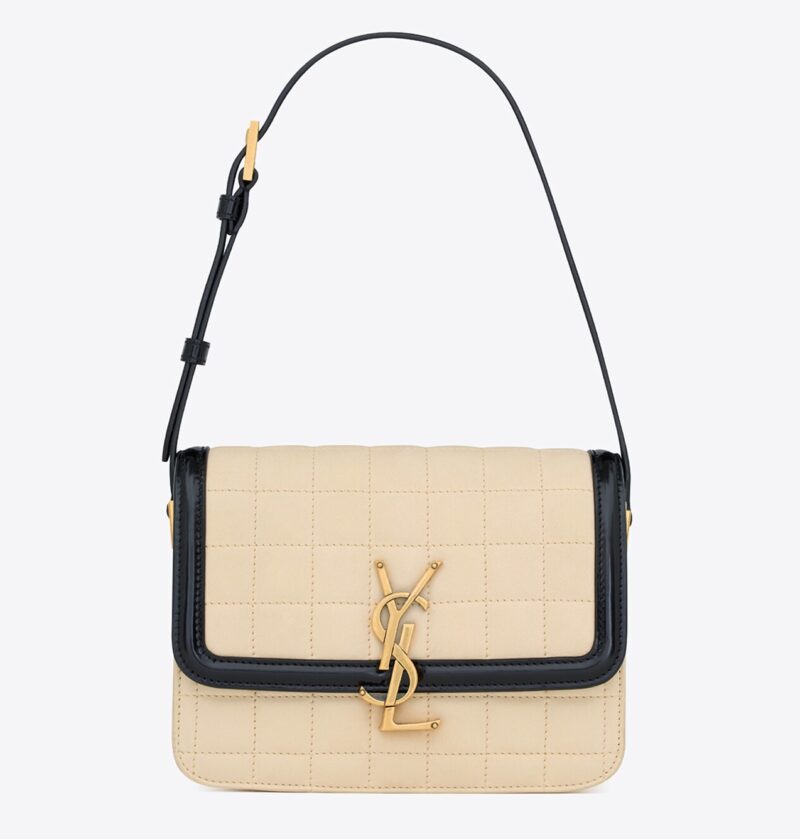 YSL's creative yet timeless designs have evolved through time to become iconic cultural and aesthetic references. And each design's craftsmanship speaks for itself. Favorites like the Le 5 à 7 Leather Hobo, which is a staple in every wardrobe have gained popularity. While more recent designs like the Suzanne Shoulder Bag have won over a younger demographic.
The best thing about YSL handbags is their timeless shapes, which can elevate even the most casual look. Because of their straightforward, rigid shapes and use of timeless materials like suede and shearling, they rank among the market's most versatile accessories.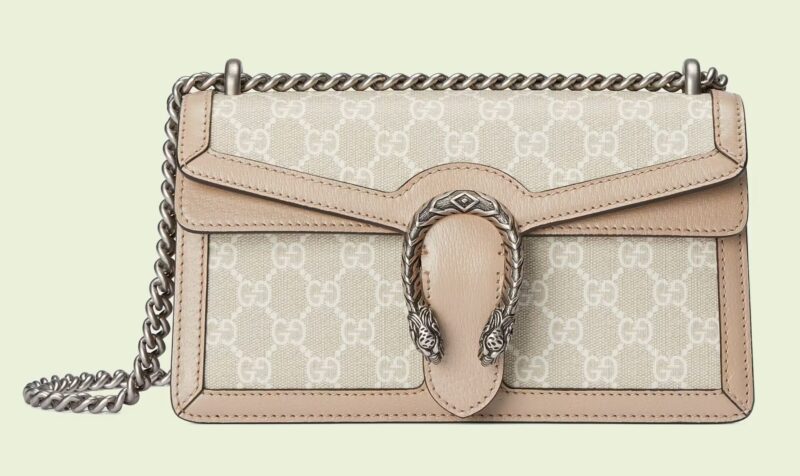 Although Gucci first opened its doors in 1921, it wasn't until the unveiling of its renowned bamboo-handle bag in the late 1940s that the Italian fashion house's fame truly took off. Hollywood icons took notice of the creative design and its appearance ignited a fascination for Gucci and its high-end handbags, starting a chain reaction that has lasted for generations.
A Gucci bag is one of the most widely used designer purses today, whether it be a classic leather shape or a more modern style. The brand is known for its attention to historical details, such as the horse-bit hardware, which is featured on not only the brand's bags but also its shoes, tiny leather products, and even its apparel.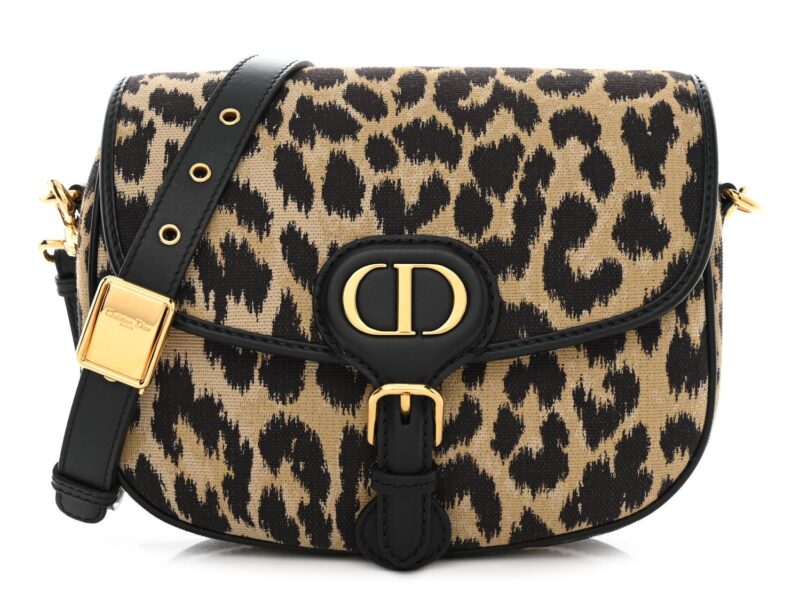 Dior bags have a long history of being popular. Their success can be attributed to Marc Bohan, who succeeded Monsieur Dior as the fashion house's chief designer. Since then, Dior bags have come to symbolize elegance and are staples in the closets of numerous celebrities. The brand's iconic handbag designs include the Lady Dior, the Diorissimo, and the Saddle bag, which feature distinctive shapes, high-quality leather, and unique details such as the Dior logo charms.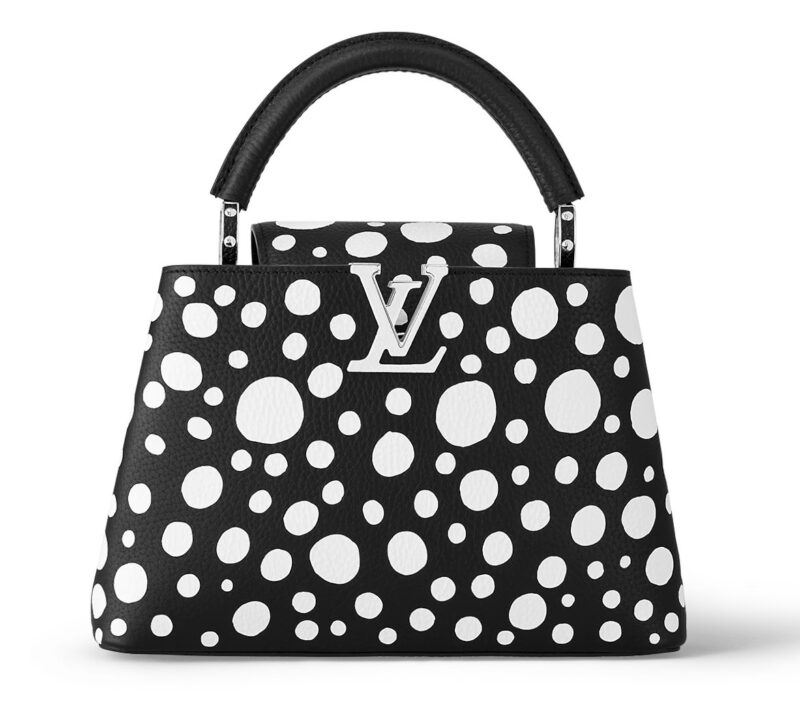 If this is your first time splurging on a luxury handbag, you honestly can't go wrong with a classic Speedy or Neverfull from Louis Vuitton. They're versatile pieces from a high-end brand that you can use every day and will never go out of style.
Known for its signature LV monogram and iconic designs, Louis Vuitton is one of the most recognizable fashion brands in the whole world. Apart from that, Louis Vuitton is also known for its commitment to craftsmanship and quality, and the brand has a long history of working with skilled artisans to create its high-end products.
Overall, their handbags are a favorite among individuals who appreciate luxury fashion that is both classic and modern, with a focus on quality and style.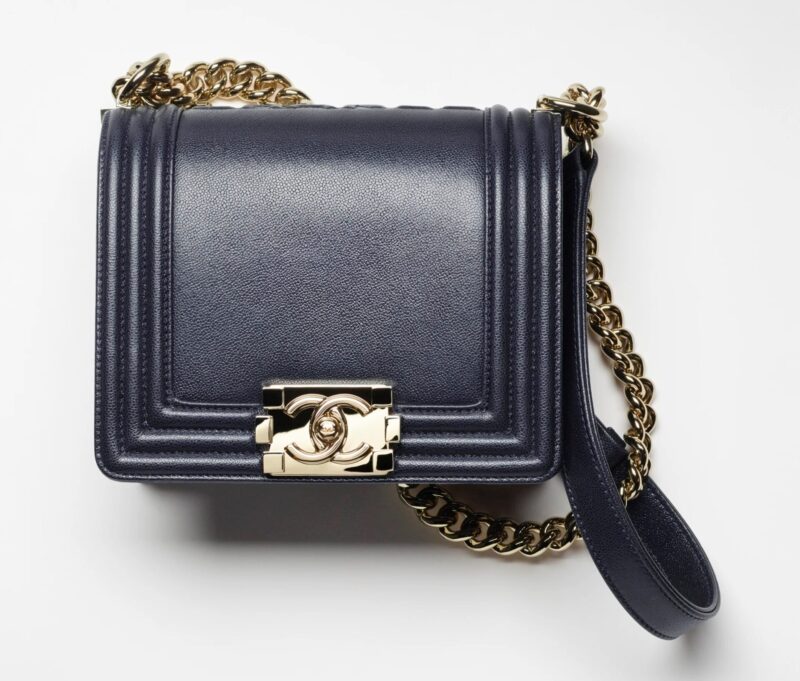 One of the most well-known best luxury handbag brands of all time, Chanel bags are both stunning investment pieces and personal statement accessories in your wardrobe. Since 1910, Chanel has grown to be a well-known brand in the industry.
However, it wasn't until 1955 that the modern Chanel bags that we know and adore today were introduced. Moreover, Chanel has always placed a high importance on practicality and usefulness in its handbags. Coco Chanel incorporated elements of her life into her creations by drawing inspiration from her experiences.
The distinctiveness and inclusion of essential components in modern Chanel bags pay homage to the brand's vintage designs. Although Chanel's vintage designer handbags are still in high demand, the demand is still much higher than the supply. This has allowed the business to raise the cost of its most coveted products. So if you want a luxury handbag that you can sell in the future, you can't go wrong with a Chanel bag.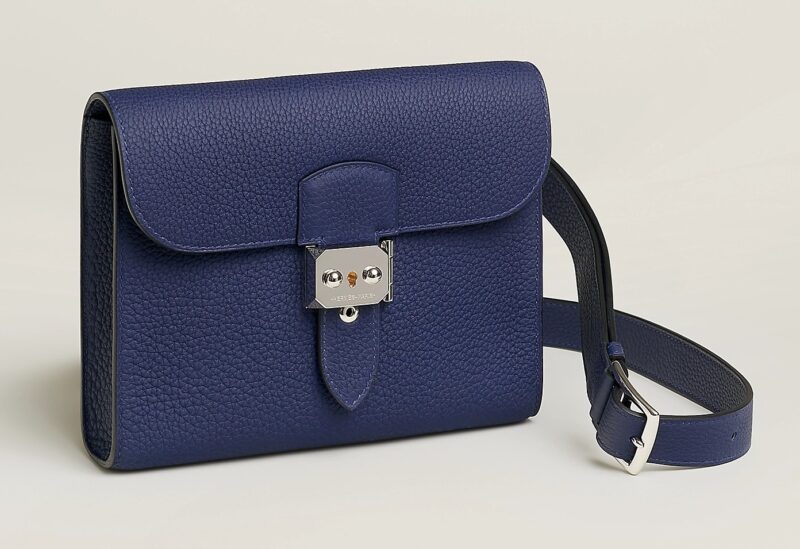 Hermès is a brand that really doesn't need an introduction. Since its inception, Hermès has maintained an uncompromising dedication to quality. All of its leather items are still handcrafted by expert craftsmen in France using age-old methods.
Before being transported to its destination, a piece must pass a stringent quality control procedure when it is finished. Every Hermes product is guaranteed to meet the high standards established by the brand thanks to this attention to detail, making each one really unique and exceptional. This is one of the best luxury handbag brands of all time for a reason!