Manchester VT is located right in the Green Mountains.  It's perfect for a romantic getaway, a relaxing/rejuvenating weekend, shopaholics, or folks who are into outdoorsy action!  The "small town" vibe is definitely there.  Some of the downtown shops close before 4pm on the weekends and restaurants close around 9.  However, the scenery is absolutely beautiful, and there's so many options for things to do (unlike ski lodges where if you don't ski you're basically sitting around the whole time).  It's a breathtaking location any time of year!
Getting There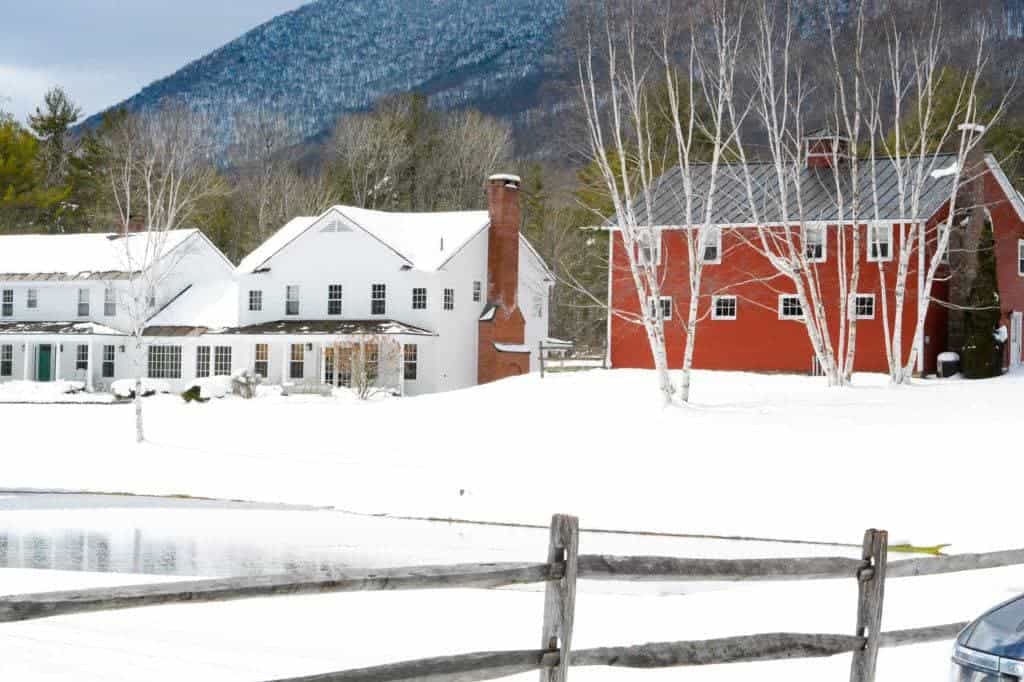 There's no easy way to get to Manchester VT, at least from Massachusetts.  The drive took about 4 hours, 3 of which were windy, mountainous backroads.  We drove up late on Friday night after work, and it actually started snowing on the way.  Not the most relaxing few hours!  Definitely learn from my mistakes and plan accordingly; if you're not used to driving in these types of conditions, go in the middle of the day in clear weather!
Lodging: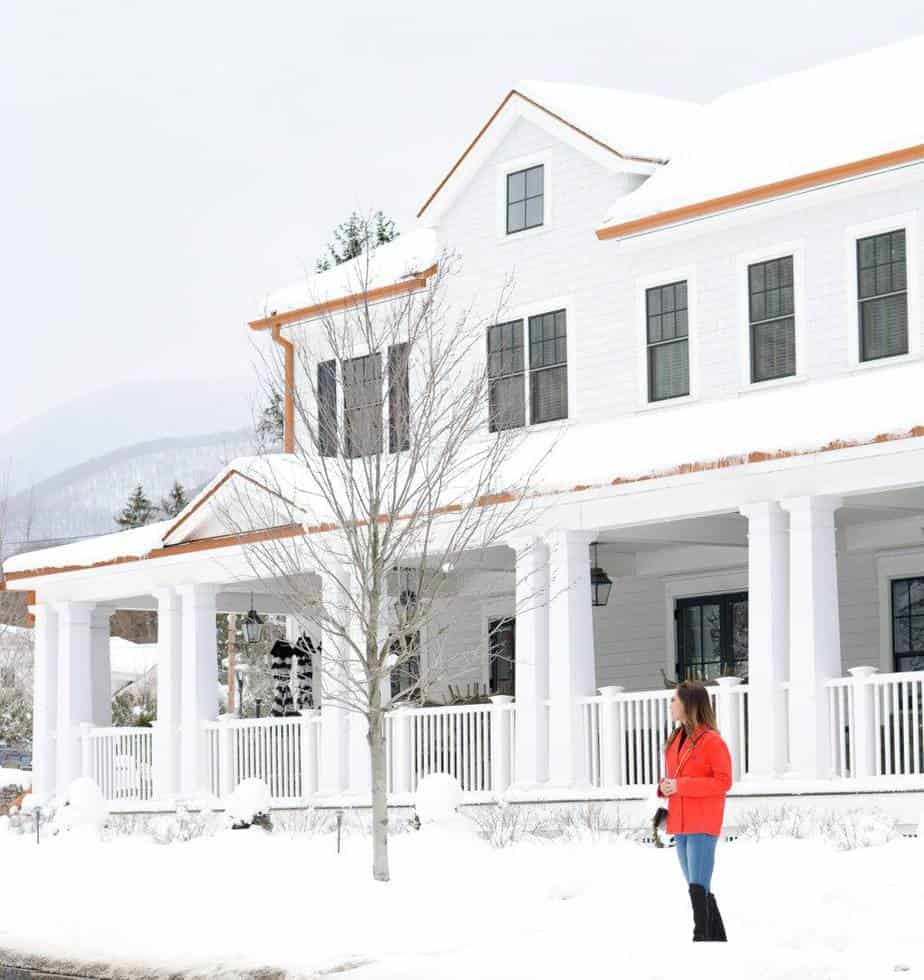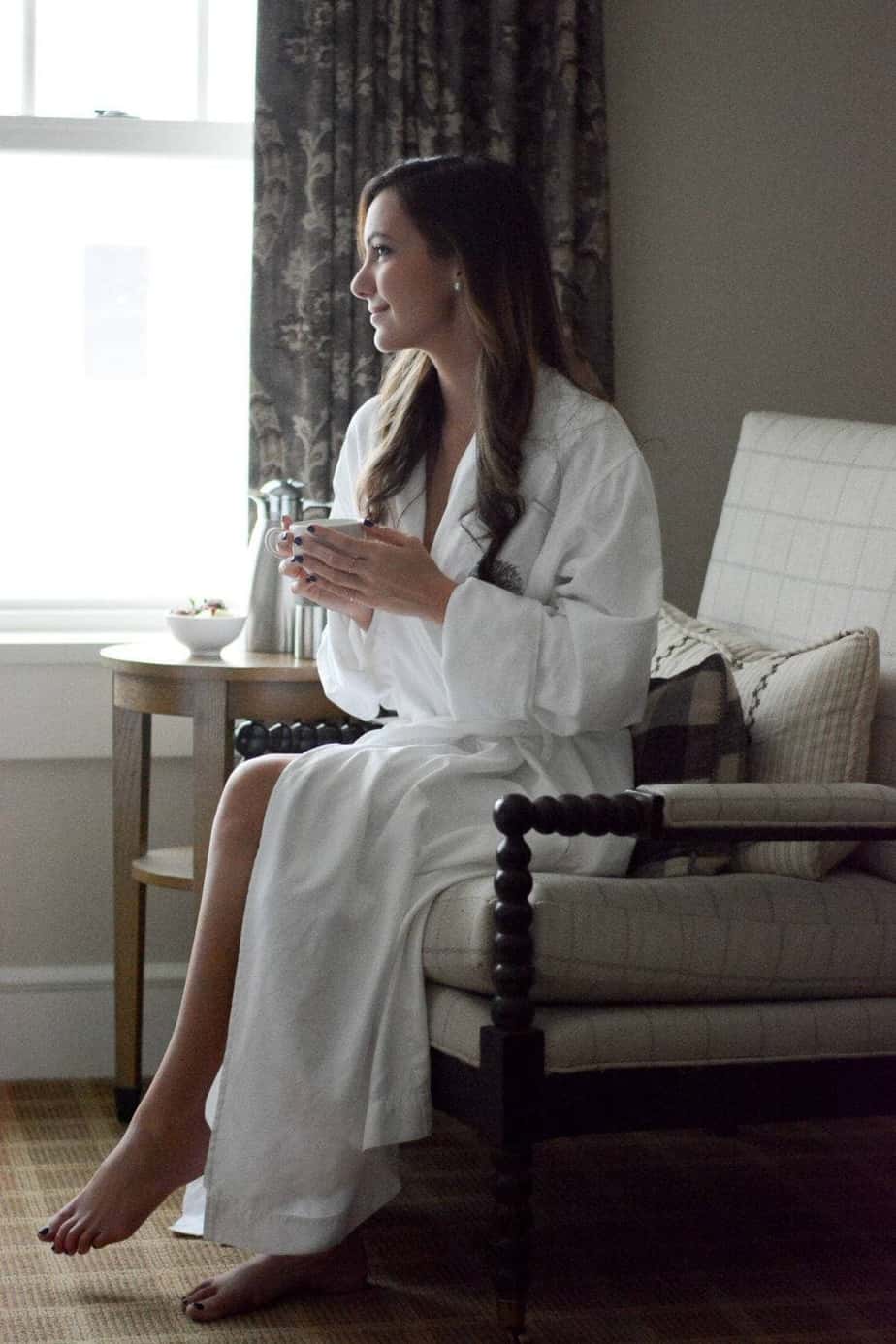 I stayed at The Kimpton Taconic right near downtown Manchester and it was absolutely gorgeous!  The beds are comfy, the hotel is filled with fireplaces, the fresh pine smell is super rustic and cozy, but there's somehow an upscale vibe that feels just about as trendy as Vermont can get.  I spent most of my time in the hotel reading in the library room (there's actually tons of good books and comfy chairs, and it was pretty quiet during my stay), hanging out by the outdoor fire pit, and saying hi to the MANY dogs staying there – it's possibly the most dog friendly hotel I've ever heard of.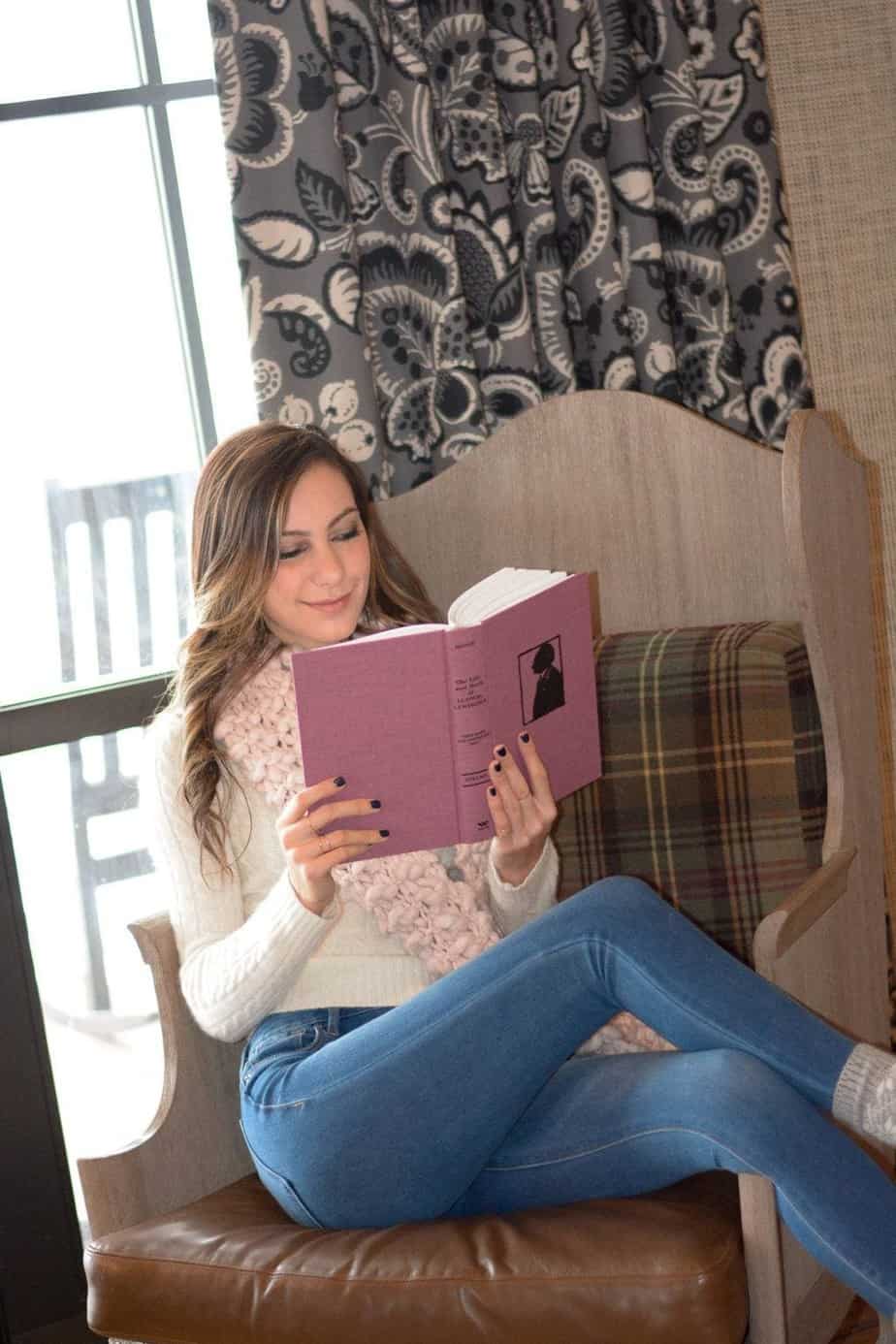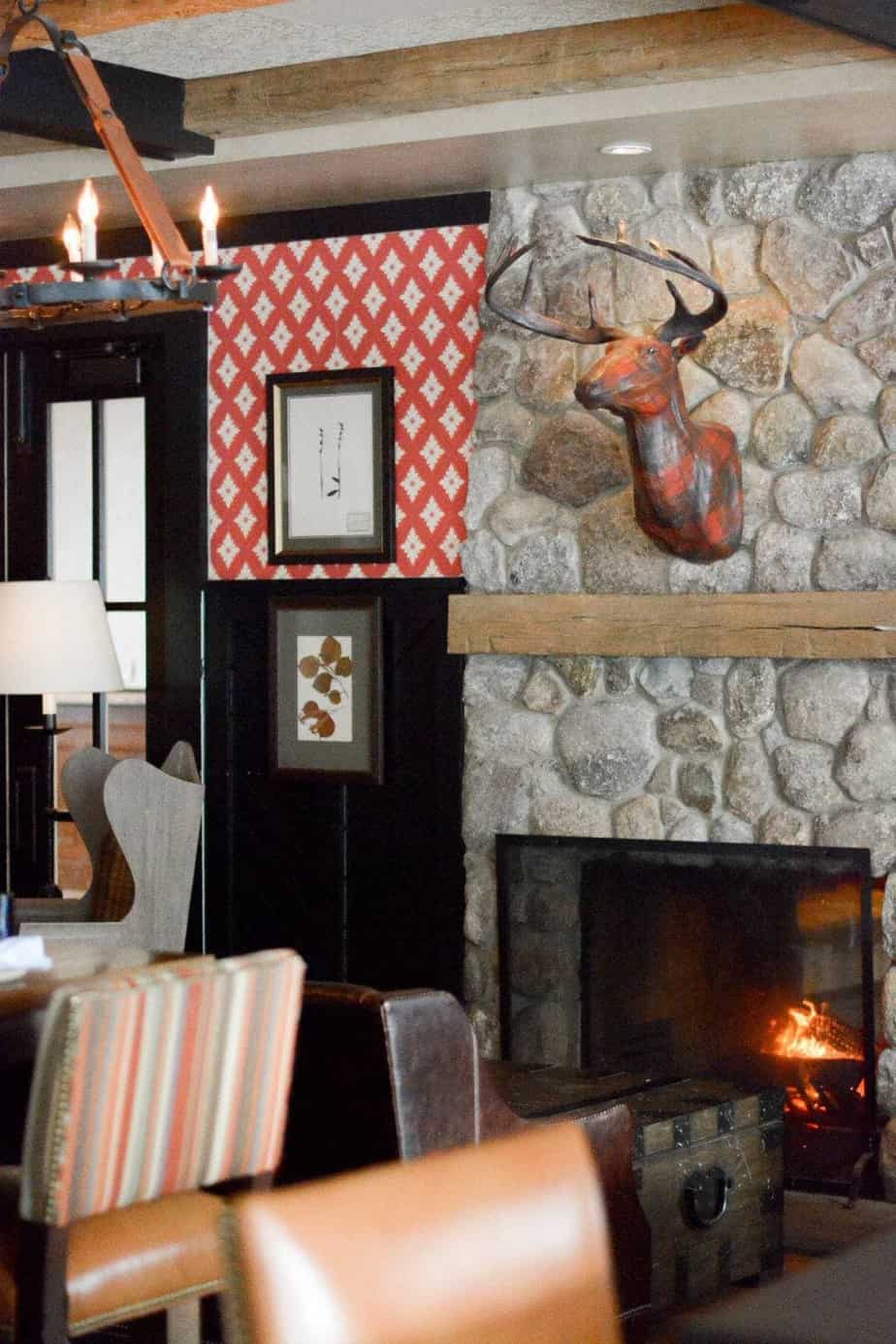 As an added bonus, the staff was over the top friendly!  It really felt like walking into a family owned resort.  They went out of their way to accommodate us (they rushed up toothpaste as soon as I realized I forgot it) and seemed to be available 24/7 for literally any issue.  To read more about my stay and details about the hotel, check out my post on The Kimpton Taconic.
Eating/Drinking: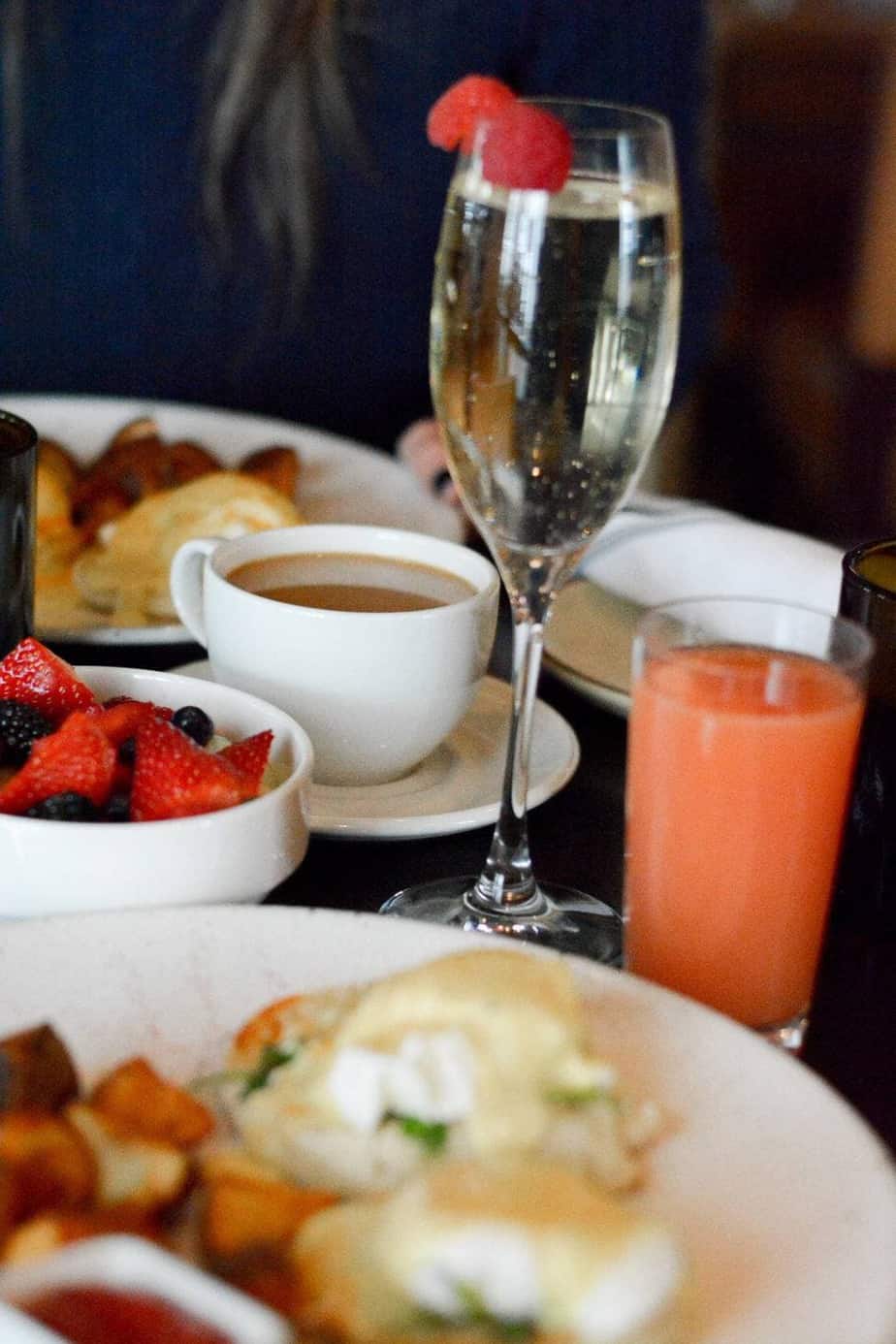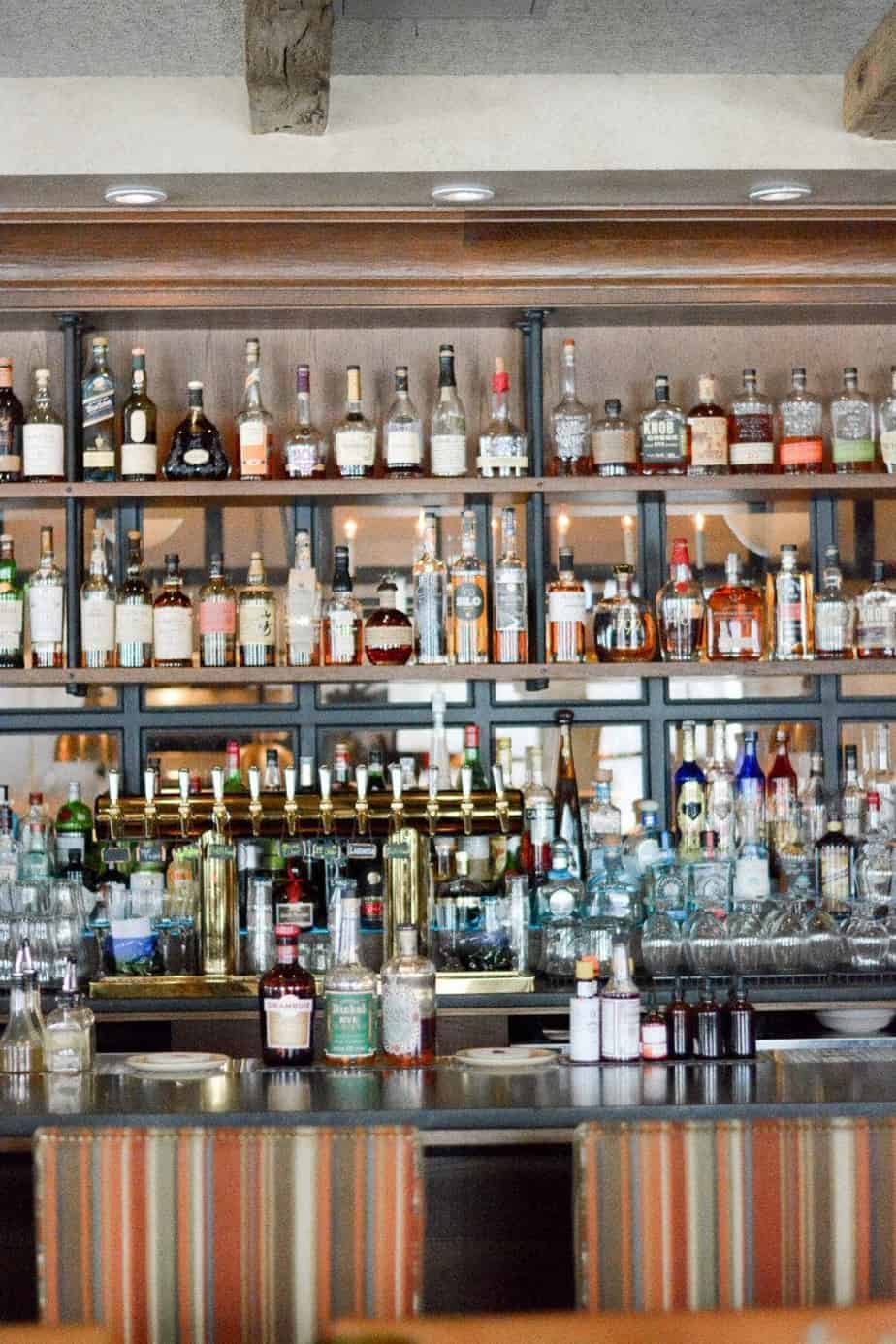 The Copper Grouse: Okay, so I ate quite a few meals at The Copper Grouse in the Taconic.  But this wasn't just because it was right downstairs – it's seriously some of the best food in Manchester.  The Espresso Martinis are AMAZING and there's a huge selection of wine.  I tried the Canelloni, the House Salad, and the Cheese Board (a selection of local cheeses, meats, and fresh bread – try it!).  I ordered Eggs Benedict for brunch on Sunday and it was – no joke – the best Hollaindaise sauce I've ever tried.  I'm super picky about my Benedict, so based on that alone I 100% recommend it.
The Perfect Wife: While The Perfect Wife is the upscale restaurant portion serving fresh Vermont food (such as Duck, Filets, and fresh Fish), The Other Woman is the tavern portion of the building.  The tavern serves more casual fare such as sandwiches and burgers, with a pretty extensive drink list.  There's oftentimes popular Vermont live music on the tavern side as well.  It's a cool mix for a night out!
The Chop House: Only open for dinner, the Chop House is one of Manchester's best steakhouses.  There's a gorgeous woodsy vibe inside with a large fireplace.  The food is high-end with an emphasis on meat (of course) and seafood.
Seasons Restaurant: Although I've only been to Seasons in the winter, the outdoor patio and fire pit look like they'd be awesome in the summer!  They're open year-round for lunch and dinner.  The menu is a mix of casual sandwiches and burgers and more gourmet "seasonal" fare – I was a fan of the mushroom raviolis.
Up For Breakfast: a super local little breakfast spot, Up for Breakfast has some really yummy classic omelets, pancakes, and breakfast sandwiches, all for a great price.  It's a great nook to check out if you want to really get into the Manchester culture!
Things To Do:
Shopping: The outlets are on of the biggest draws in Manchester!  There's all your traditional New England Preppy stores like Kate Spade, Vineyard Vines, Patagonia, and Brooks Brothers, as well as a lot of trendy brands and household goods stops.  The prices were actually really good, even compared to outlets near me.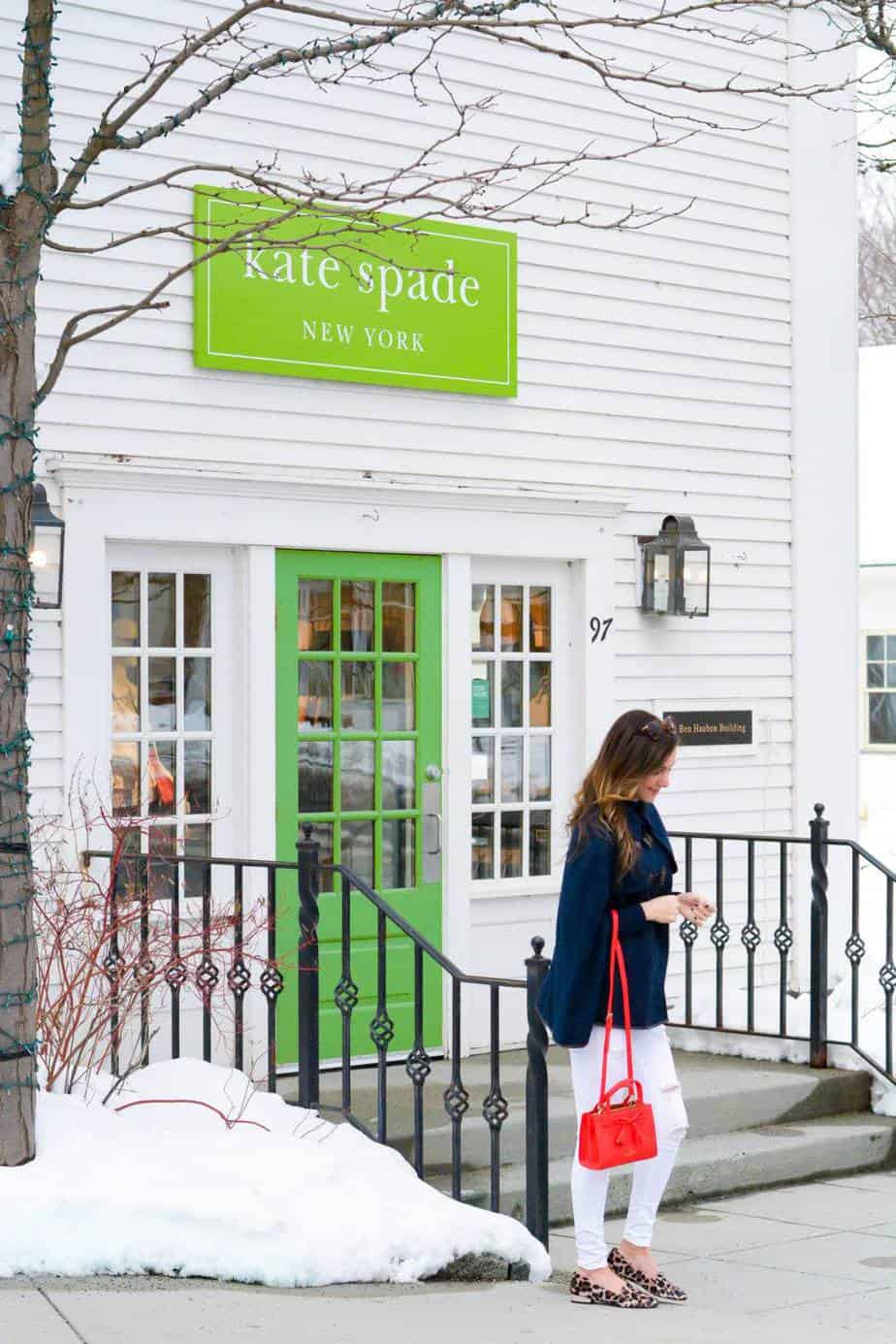 Skiing: Bromley is only a few minutes away and Stratton Mountain is about 19 miles from downtown Manchester.  There's a few ski rental shops right in the downtown as well.  Most Manchester hotels (including the Taconic) have ski packages that can save you quite a bit.
Hiking: The Equinox Preservation Trust is apparently the mountain to hit if you're into hiking.  There's a lot of wildlife and it's super close to downtown making it easy to do even just for a morning.
Festivals: The Vermont Summer Horse Show Festival is apparently huge in Manchester! I've never been but it sounds exactly like my sort of outdoor, preppy event.  There's also an annual road race and a fly fishing festival in the summer season.  The Manchester Music Festival is a big event is August showcasing a variety of artists in different genres and multiple cuisines.  In the fall, there's tons of Maple festivals, plus the foliage itself is enough of a reason to visit.  There's quite a few day-long Christmas festivals in December as well.
Visit the Lincoln Family Home: The Hildene Estate is Abraham Lincoln's only child's home that offers inside and garden tours.  The house and grounds are really beautiful (and historical) any time of year but the flowers are especially amazing in the spring!
Lye Brook Falls: One of Vermont's prettiest and largest falls, the area has a really straightforward trail that's great for families.  It's incredibly beautiful!  Try to visit after a rainfall if possible to get the best effect.
Manchester VT definitely surprised me by how gorgeous yet cozy it was!  If you haven't been, put it on your New England travel list for sure.
So so many thanks to The Kimpton Taconic in Manchester, Vermont for generously hosting me! If you're interested in staying at The Taconic, visit their website at http://www.taconichotel.com.  All opinions and images are my own.