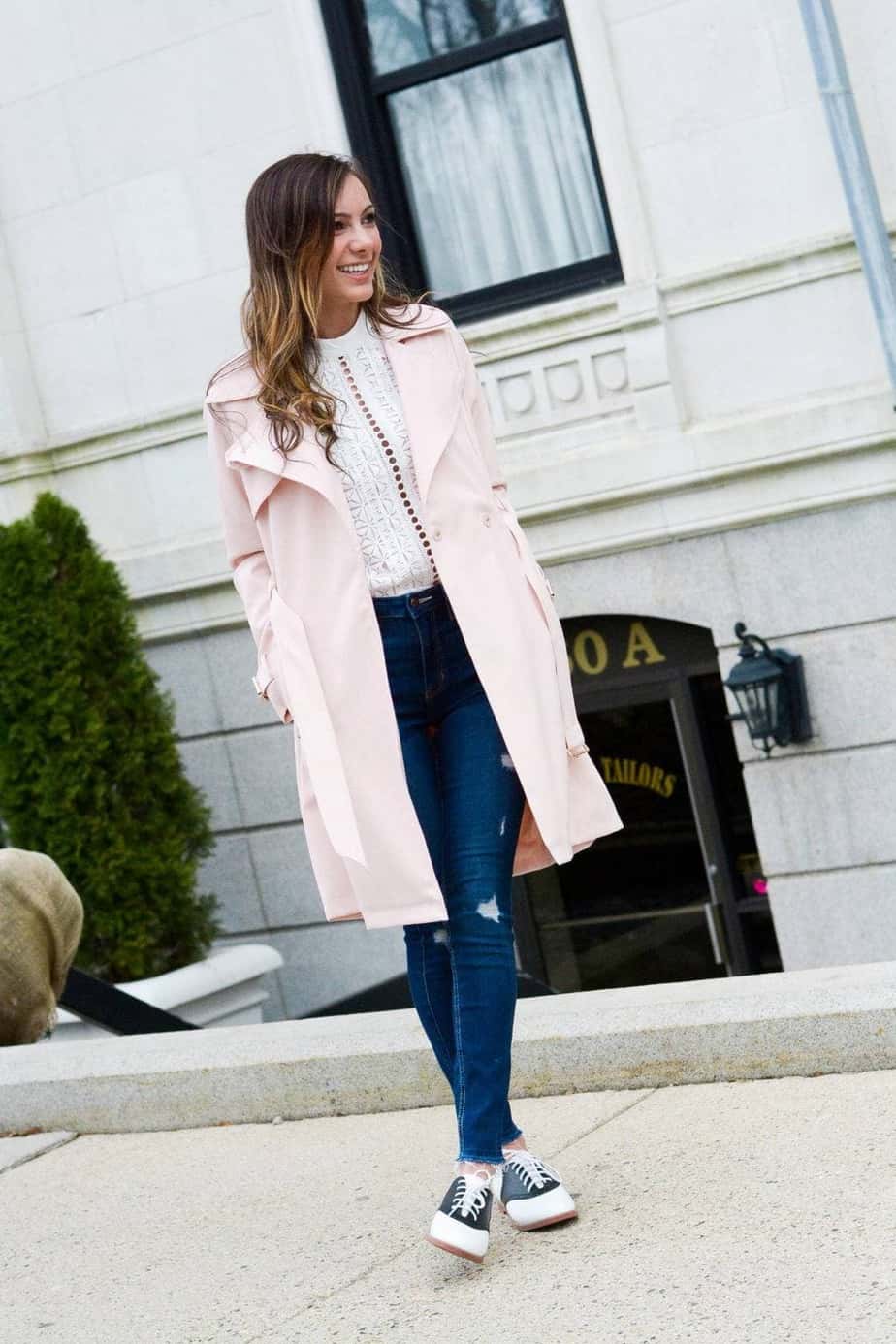 Happy spring! I've been dying to wear this light trench coat and it's FINALLY slightly warm outside, so I headed to Boston for the day to walk around and grab some coffee and cupcakes at Sweet.  If you've never been, the theme on the inside of Sweet is basically pink – I fit right in!
Sweet is right near Post Office Square so it's really walkable.  The tufted pink seats are my absolute favorite.  Not only are they super adorable but they're super comfy to relax on for an hour or two!
Check out this blush trench coat by French Connection.  It's SO well-fitted and is lightweight while being high quality.  I paired it with a white lace blouse, ripped blue jeans, and my new favorite saddle shoes by Eastland.  It's definitely an outfit I'll have to repeat, probably one too many times.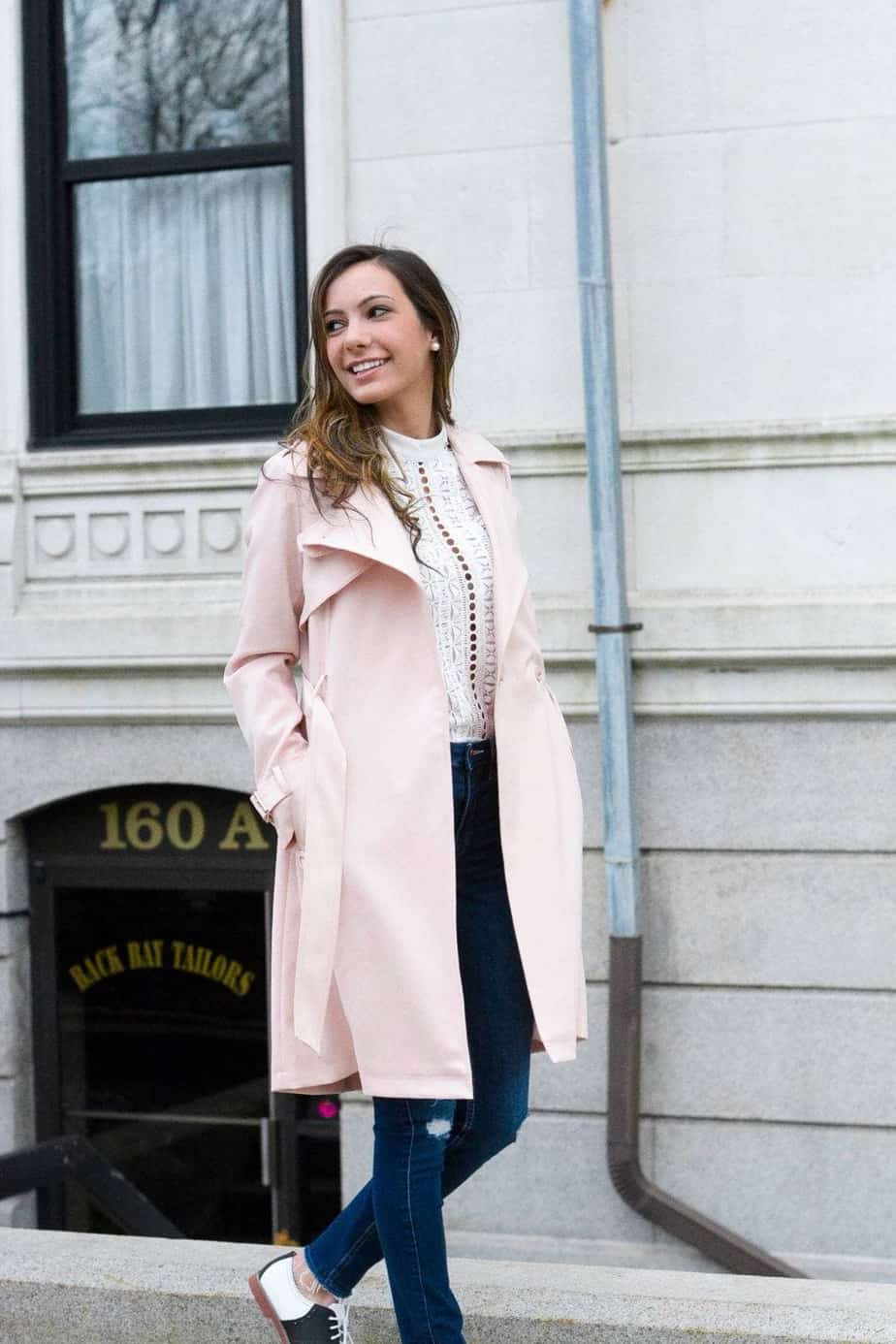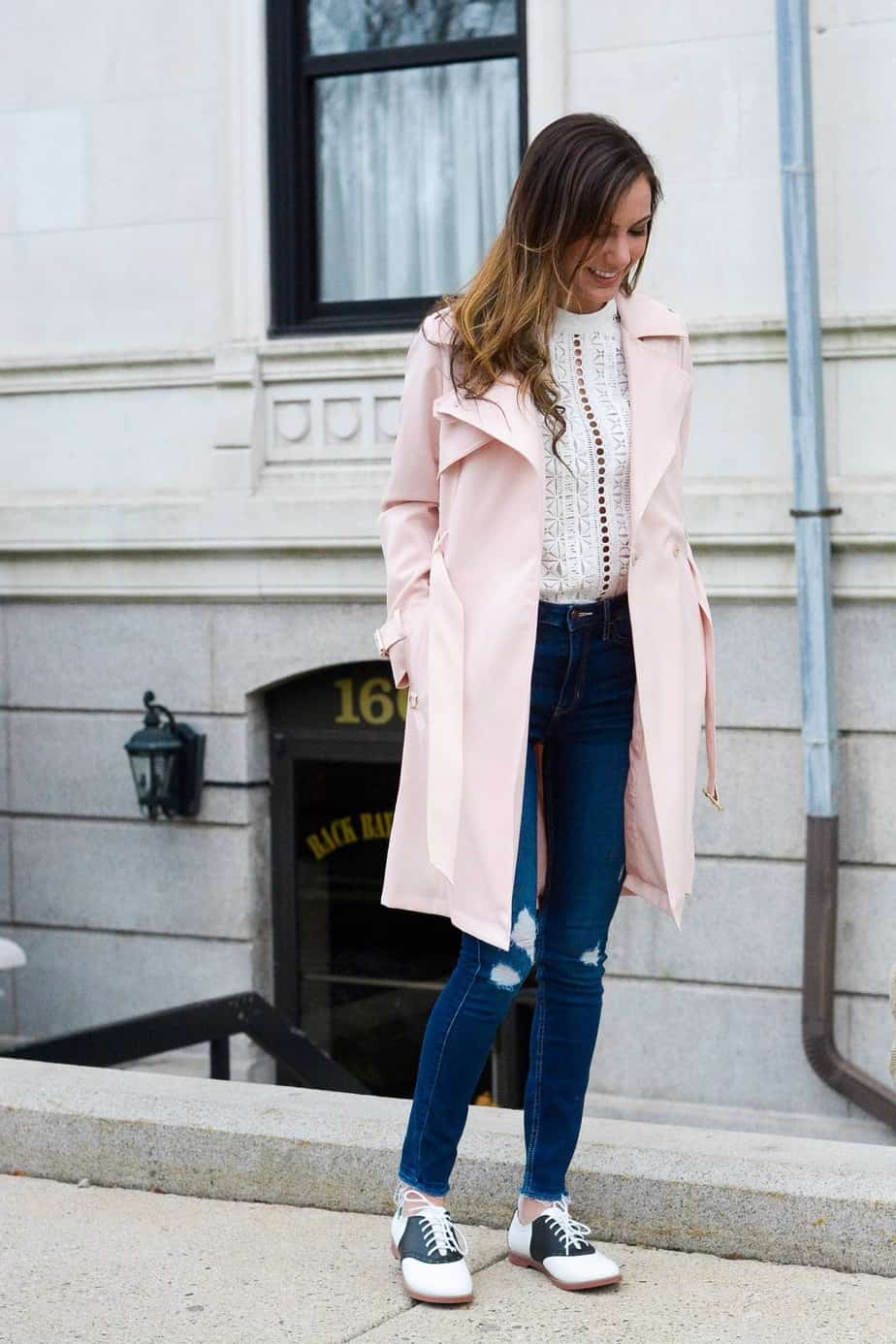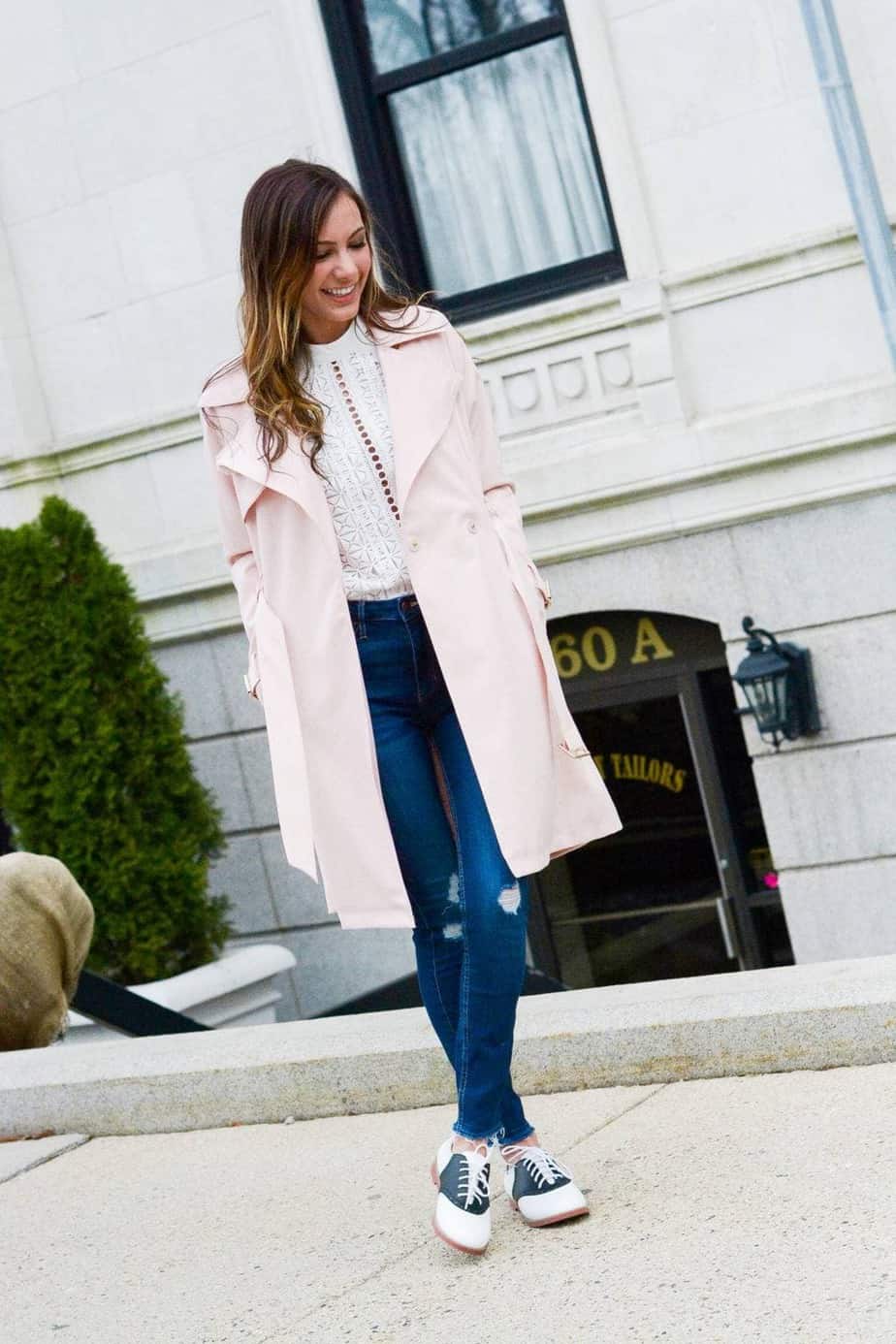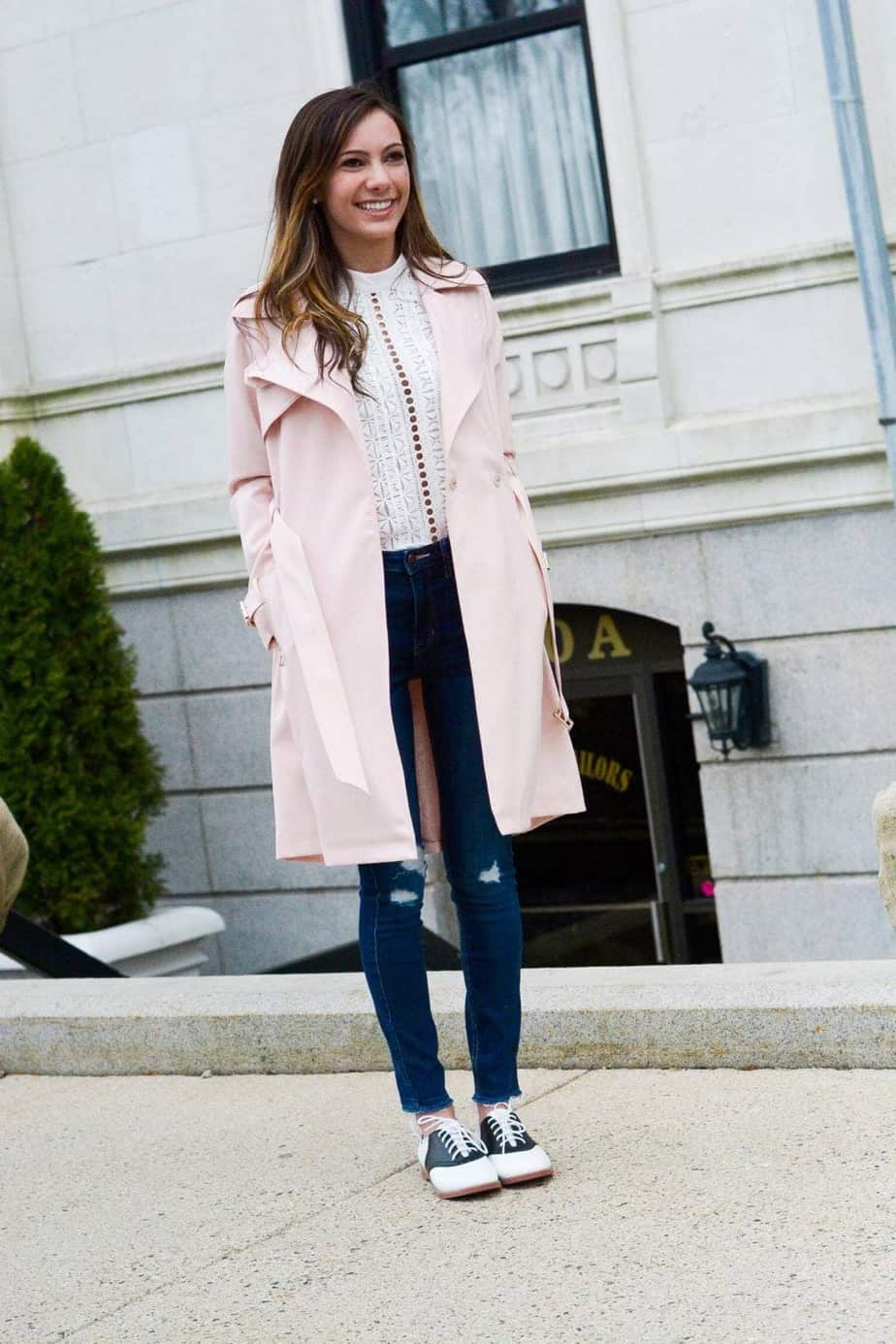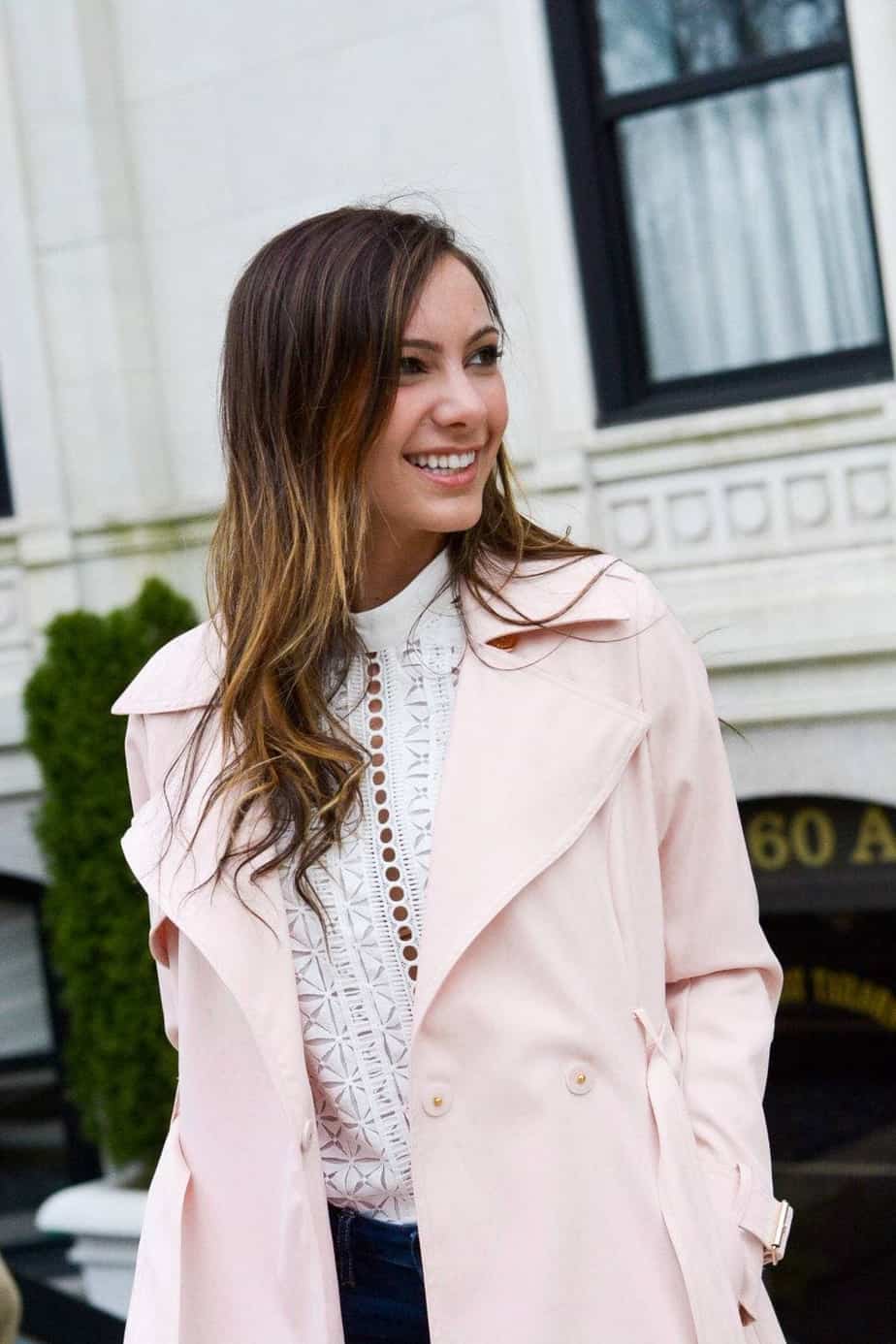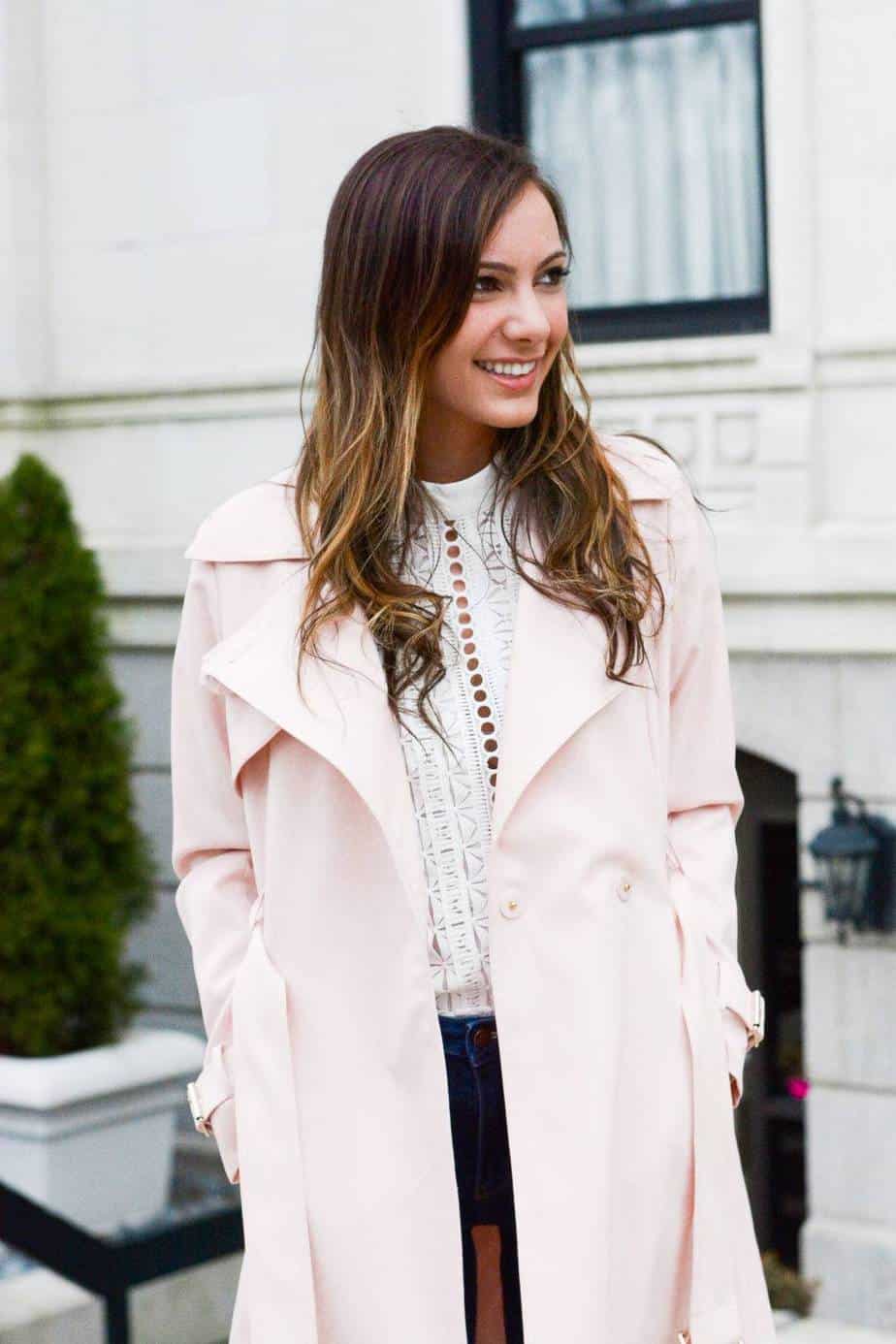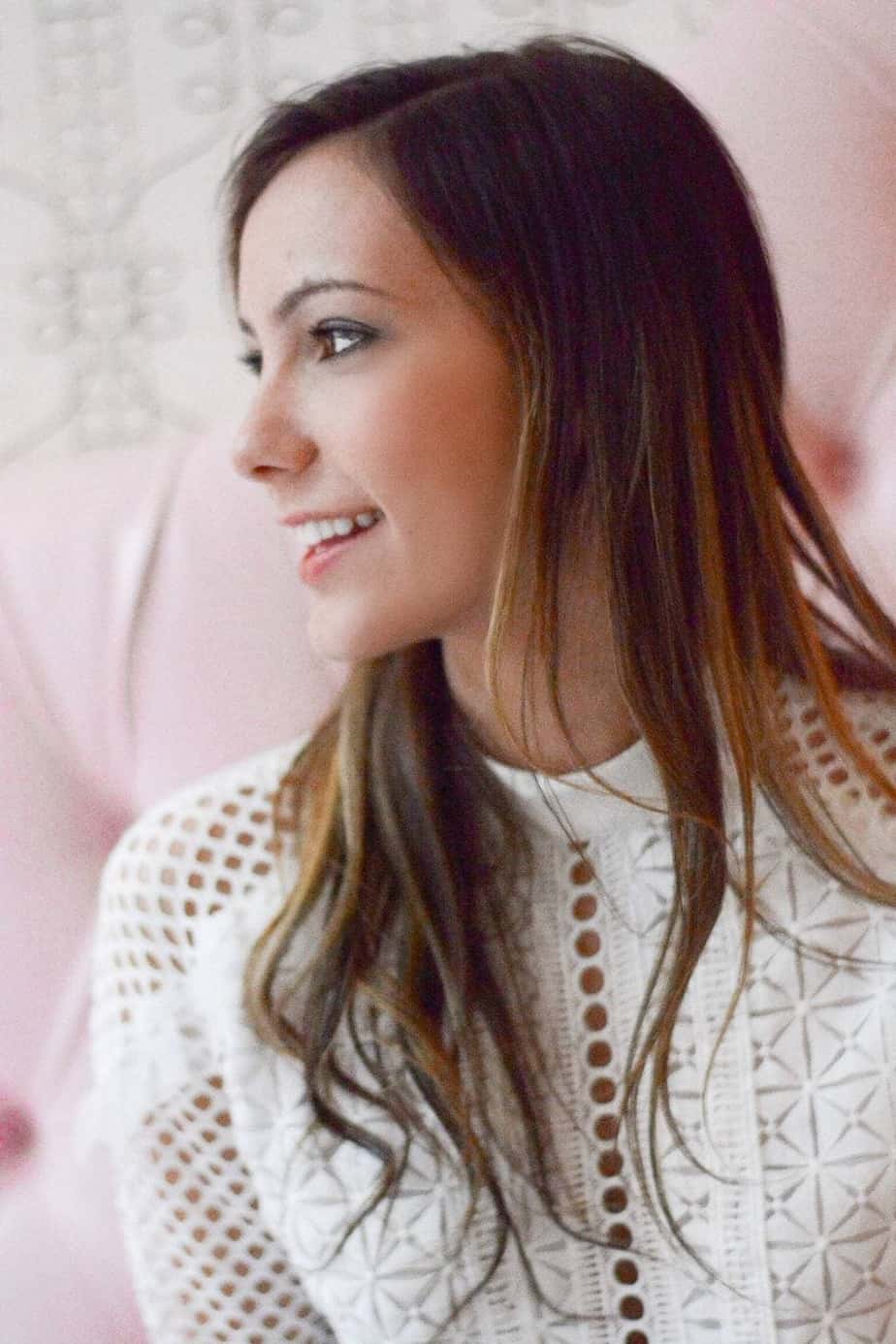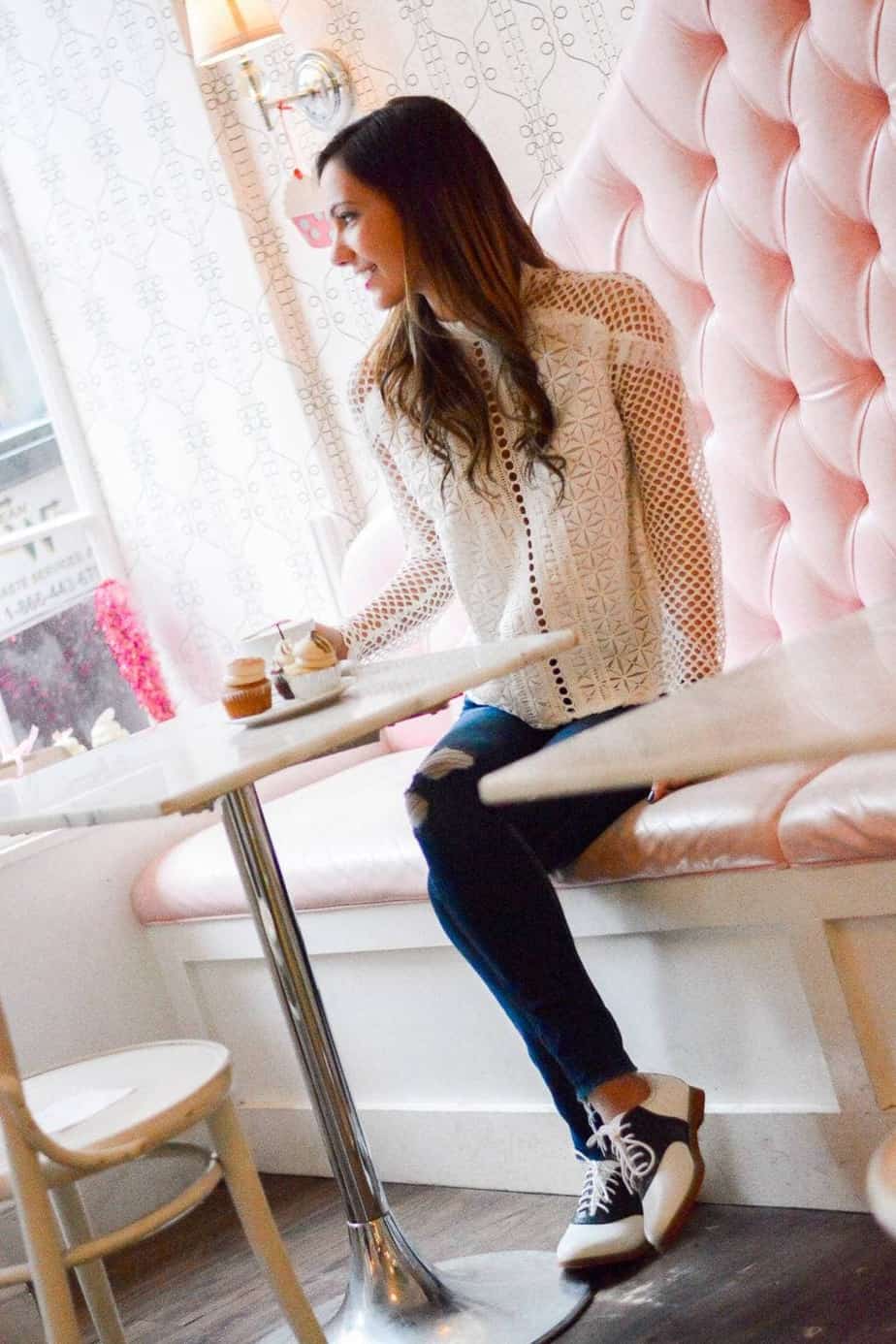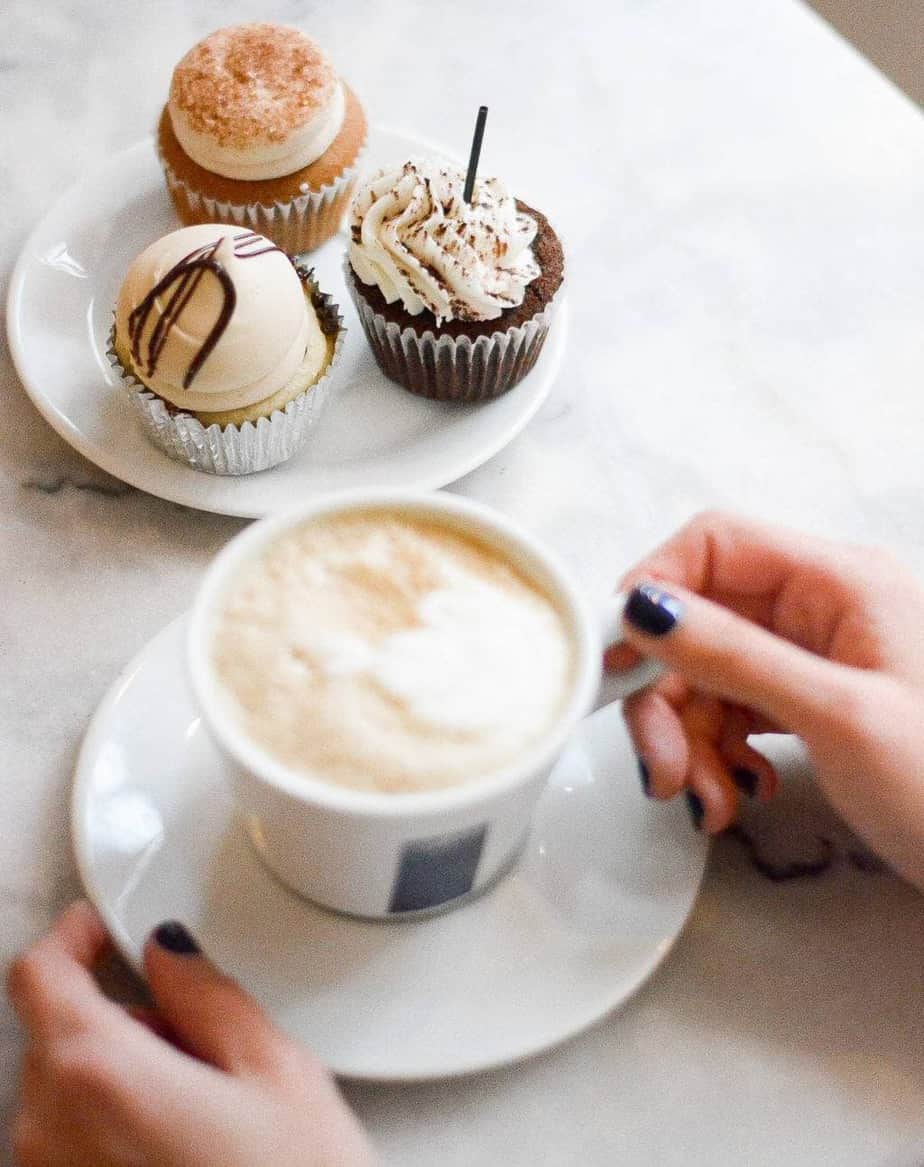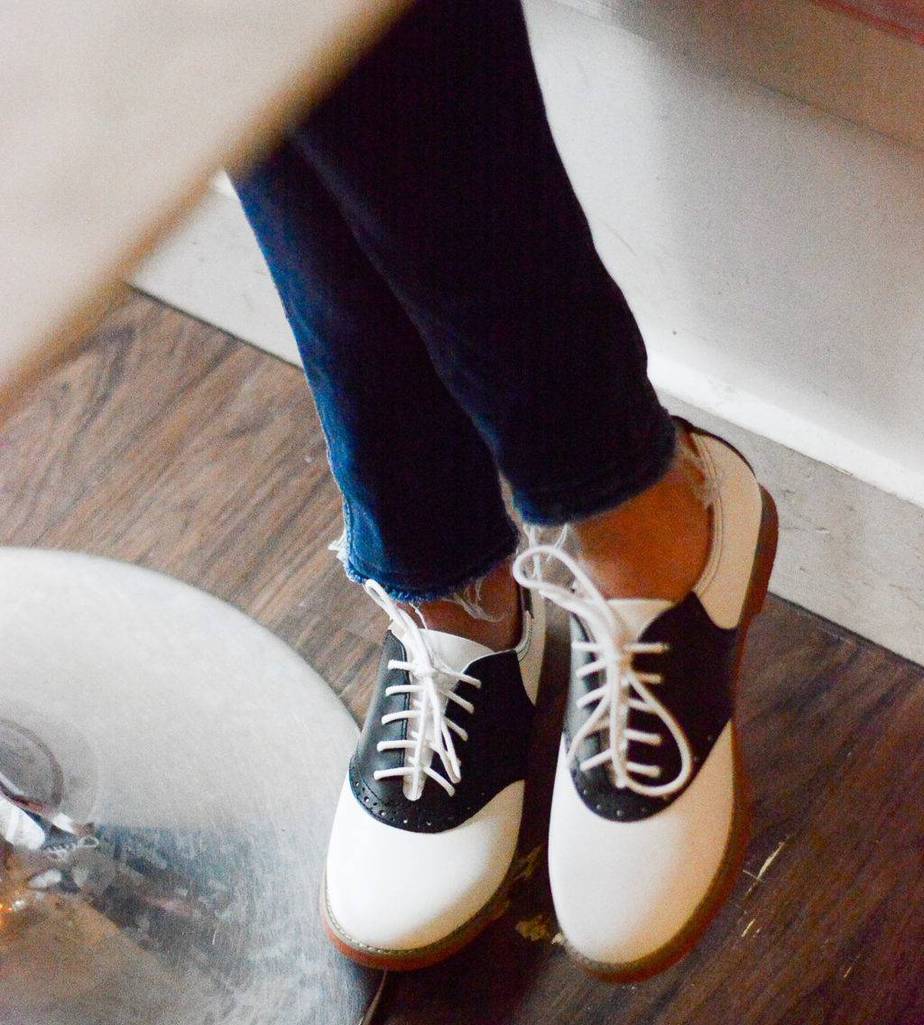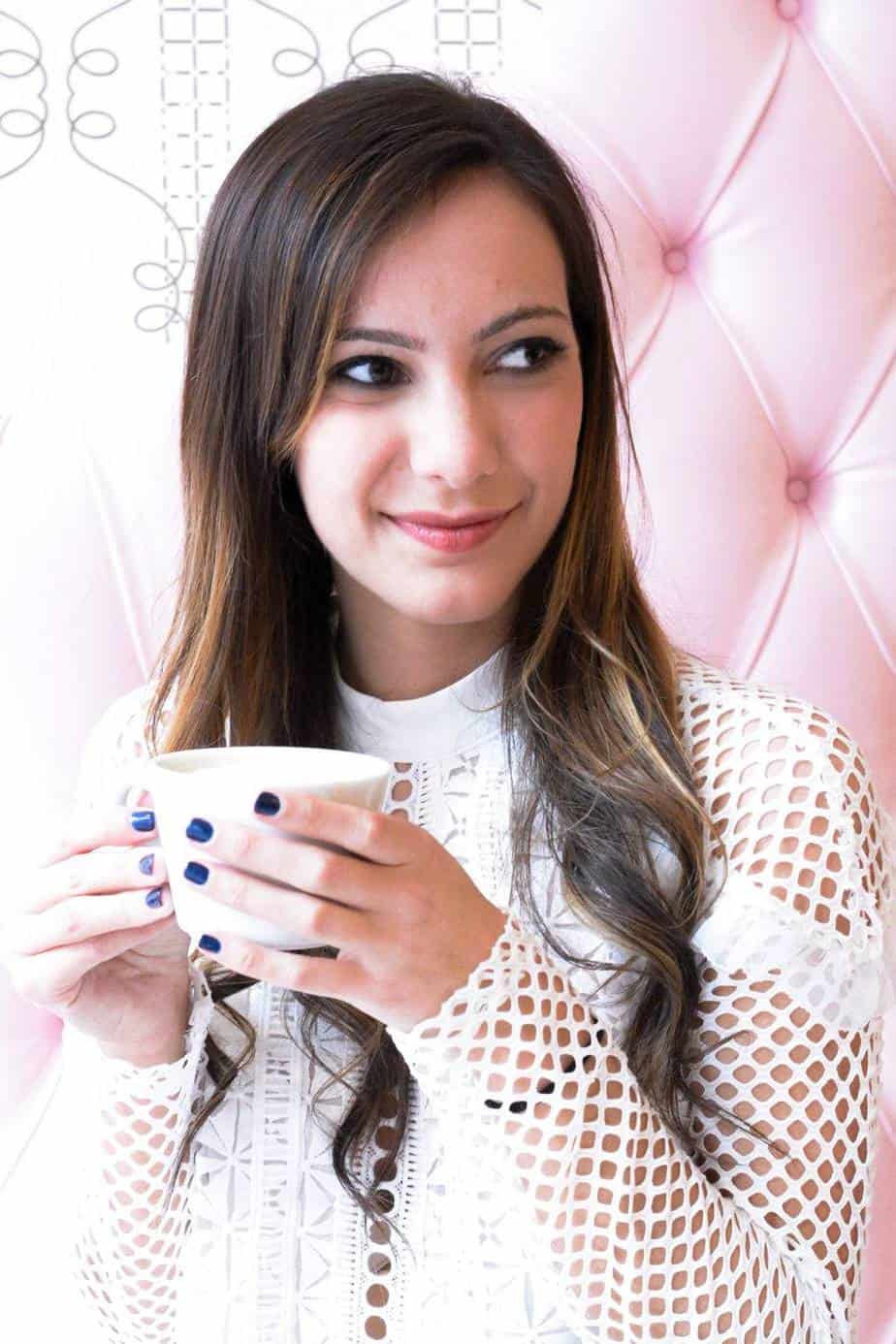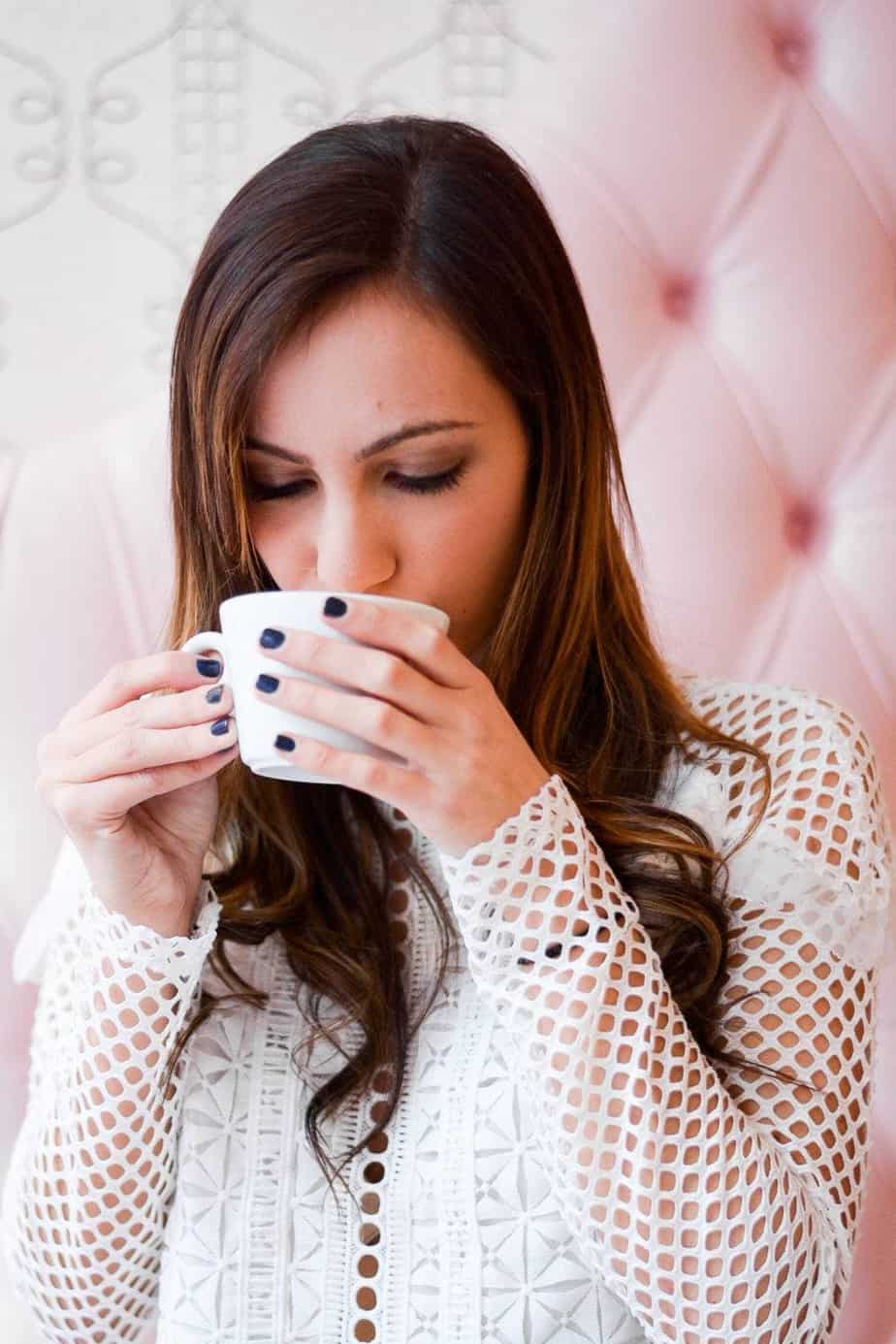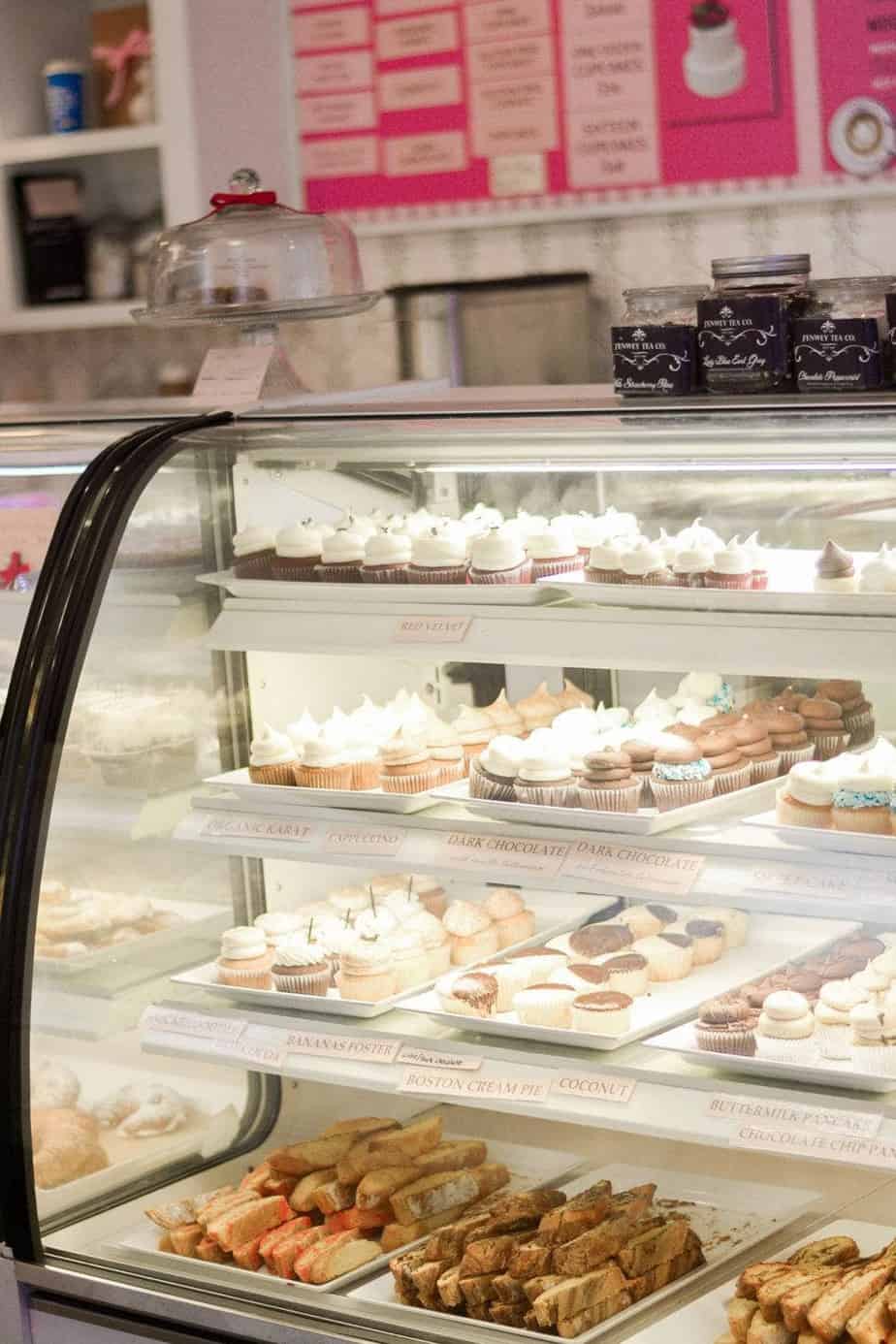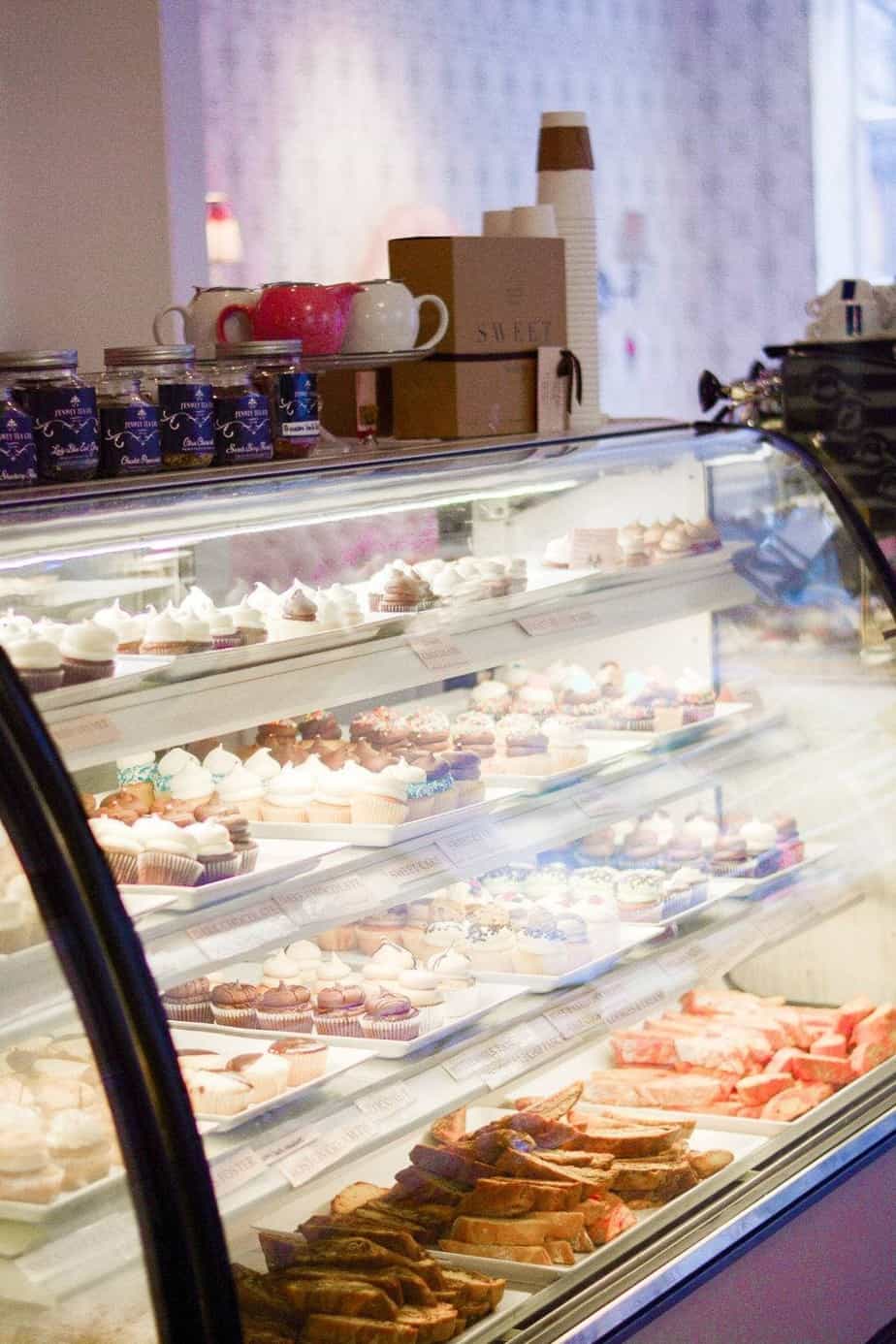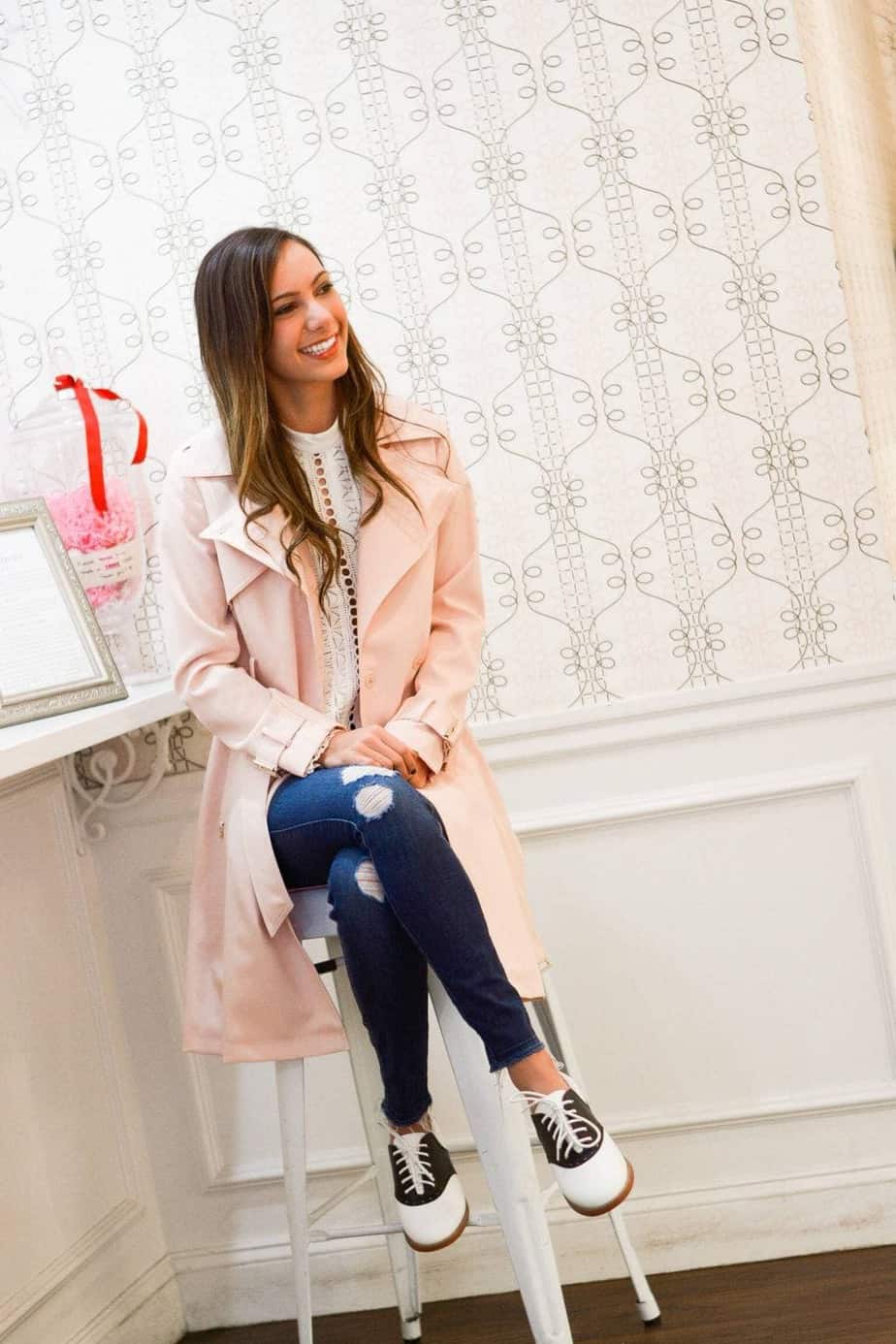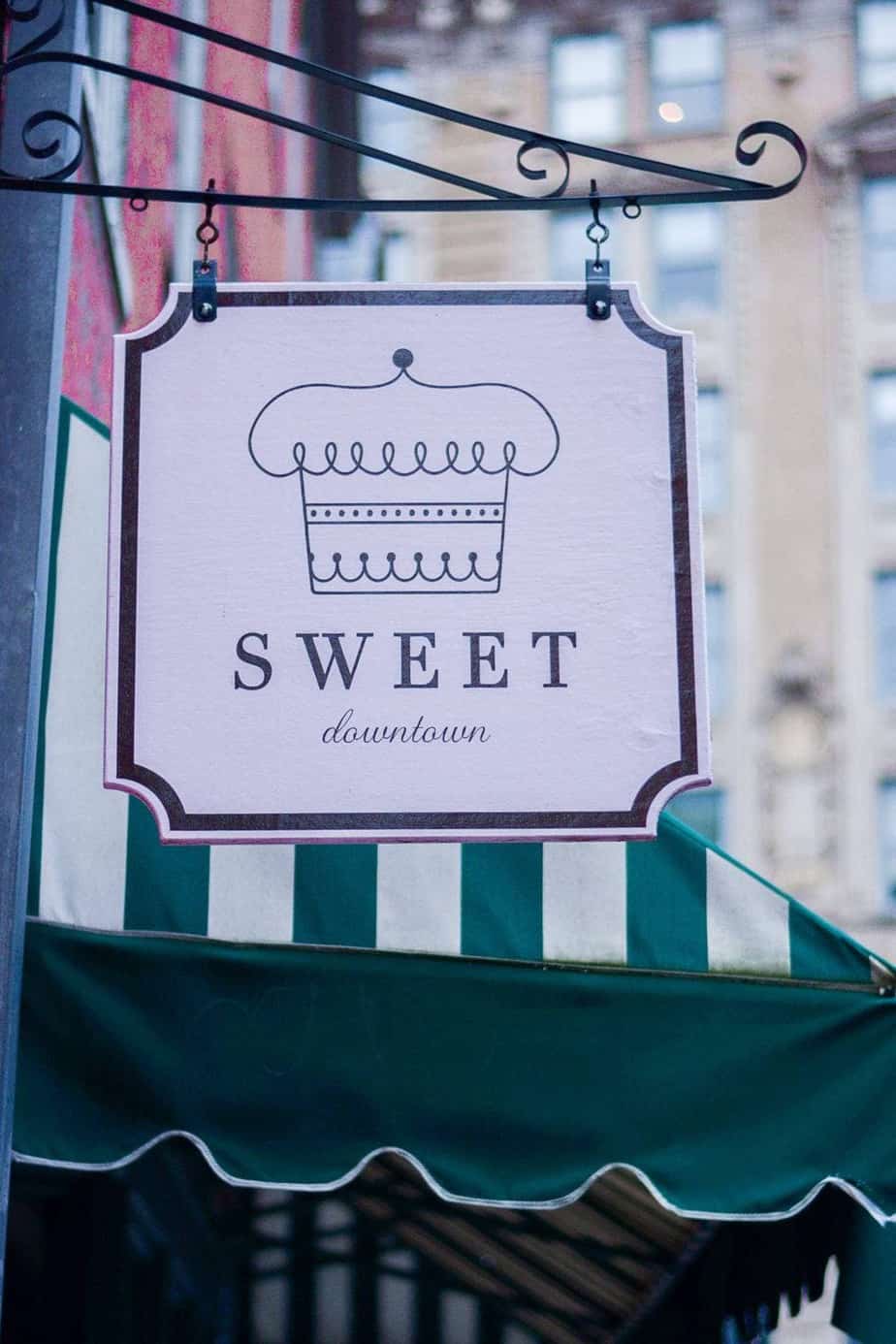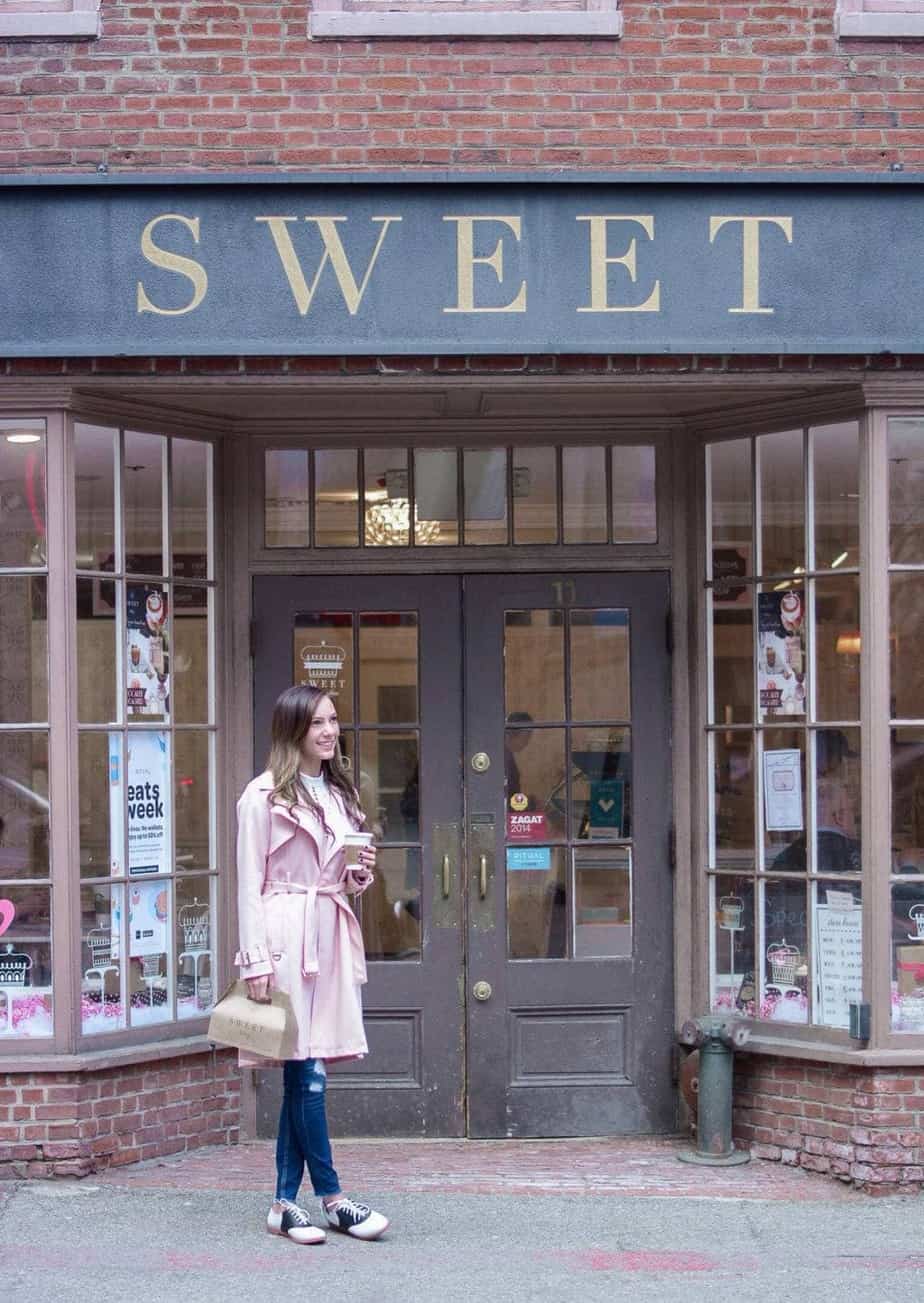 Jacket: French Connection | Blouse: TJMaxx | Jeans: Hollister | Saddle Shoes: Eastland