I wasn't a huge fan of pomegranate until a few years ago, but now I'll whip up a good pomegranate cocktail any time of year. A fresh pomegranate flavor is distinctive yet subtle, and goes great with a variety of liquors and herbs.
I've rounded up my favorite 15 pomegranate cocktails of all time! These pomegranate cocktail recipes are refreshing and simple yet super upscale. They each taste like a delicious concoction I could order at my favorite martini bar.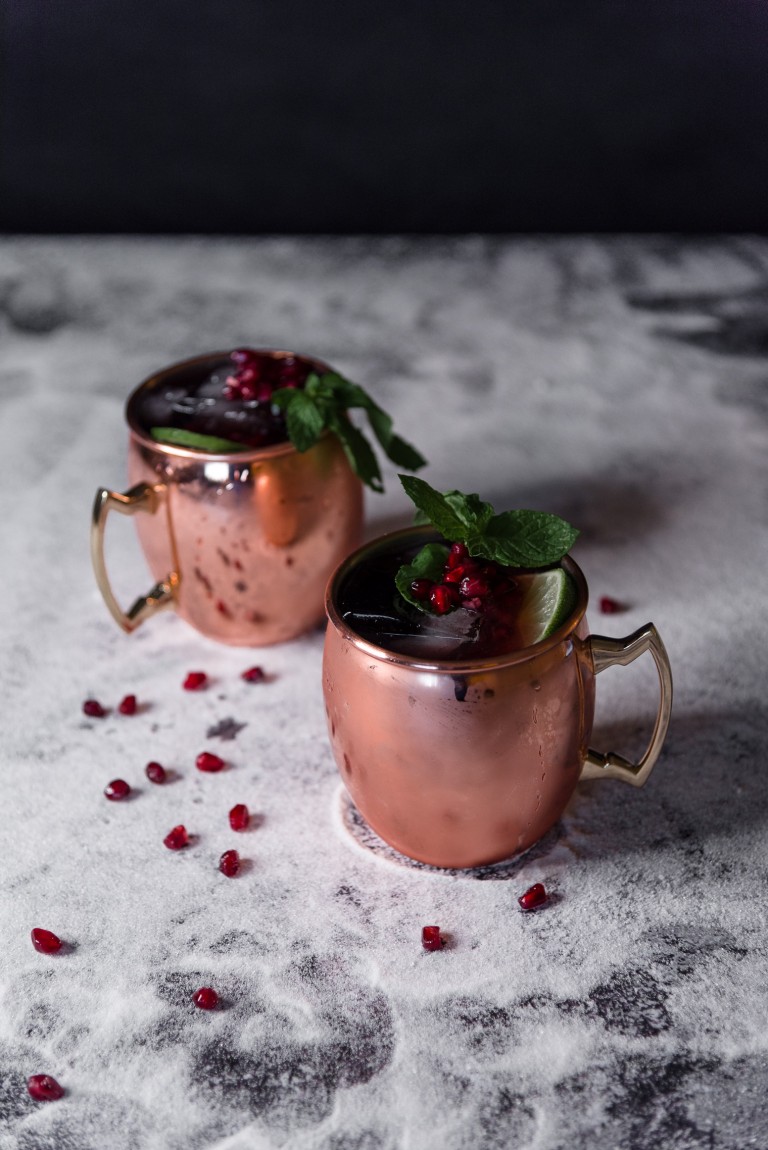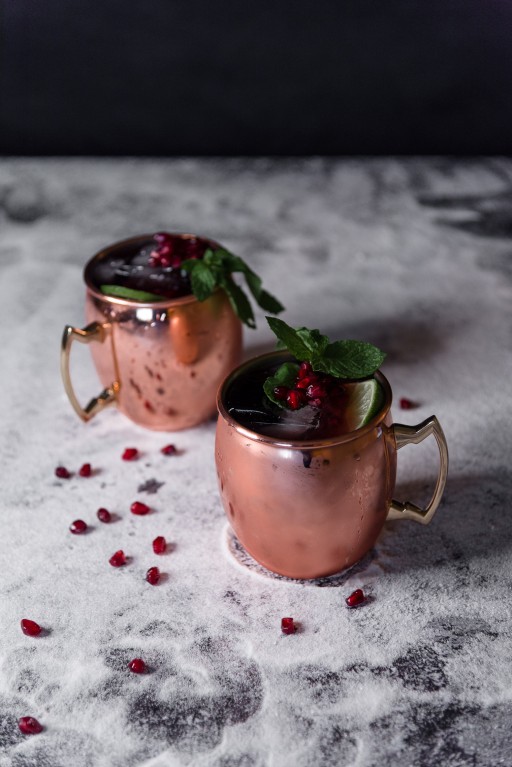 This is my very own pomegranate Moscow Mule recipe that's a really easy twist on the classic Moscow Mule! It's absolute delicious and is very fresh.
I enjoy this cocktail during the Christmas season especially, but it's honestly delicious any time of the year!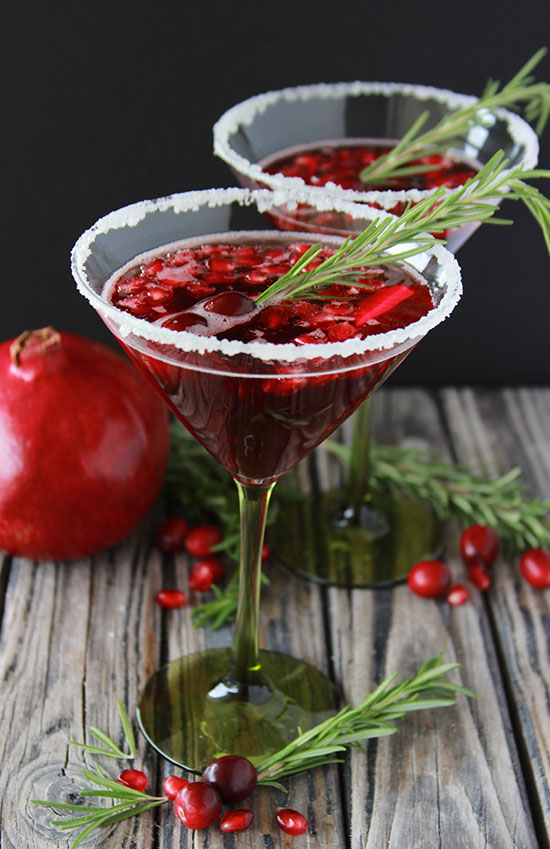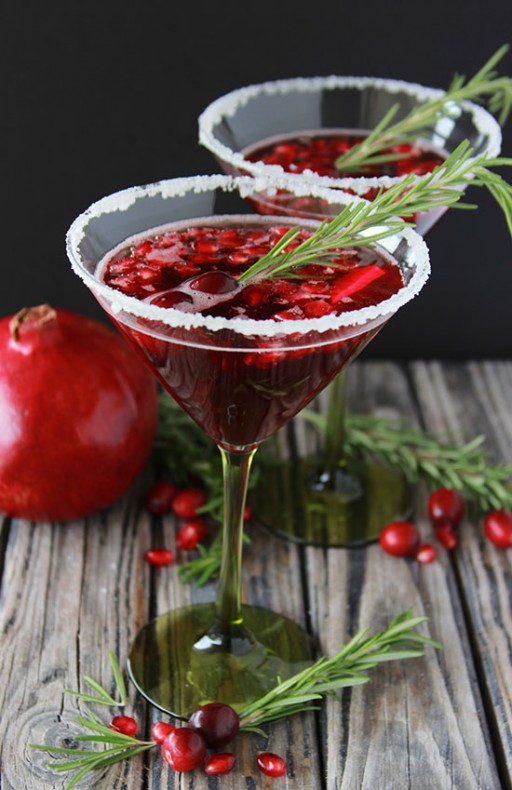 This pomegranate martini looks like a holiday recipe, but I love sipping on it sitting on my porch during the summertime just as much as during the Christmas season.
I recommend using all fresh ingredients for this pomegranate martini recipe – it really does make a difference!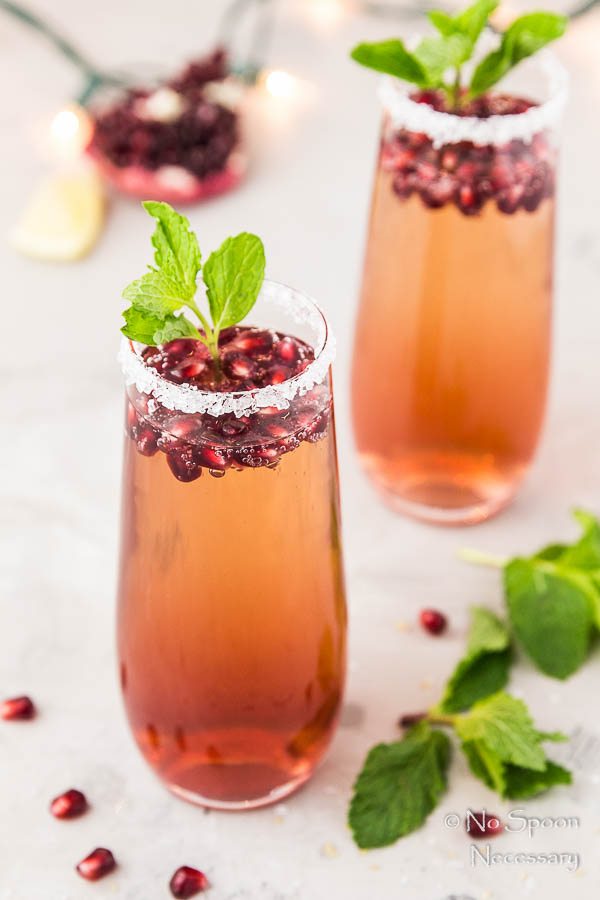 Who doesn't love champagne? Creating this mixture with orange and mint flavors is really brilliant – both complement the pomegranate perfectly.
Adding a touch of orange flavor gives this drink a super Victorian/Christmas vibe. I like to throw a few ice cubes in to keep this cocktail icy cold. Pretty champagne glasses never hurt as well!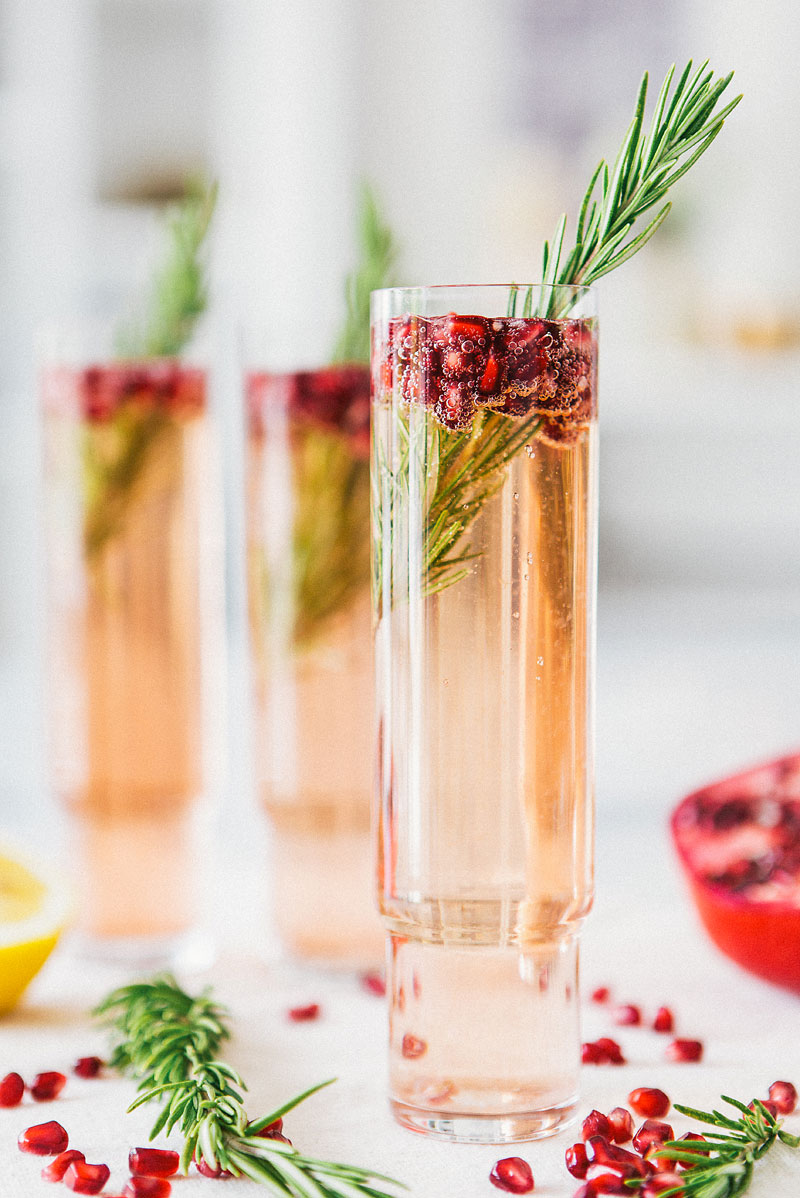 This is another champagne cocktail that's more focused specifically on the pomegranate flavors. This is a perfect pomegranate cocktail to make in a big batch during the holidays.
A touch of Peach Schnapps makes this cocktail a little girly, so it's perfect for any shower, birthday party, or even New Year's Eve in addition to the Christmas season.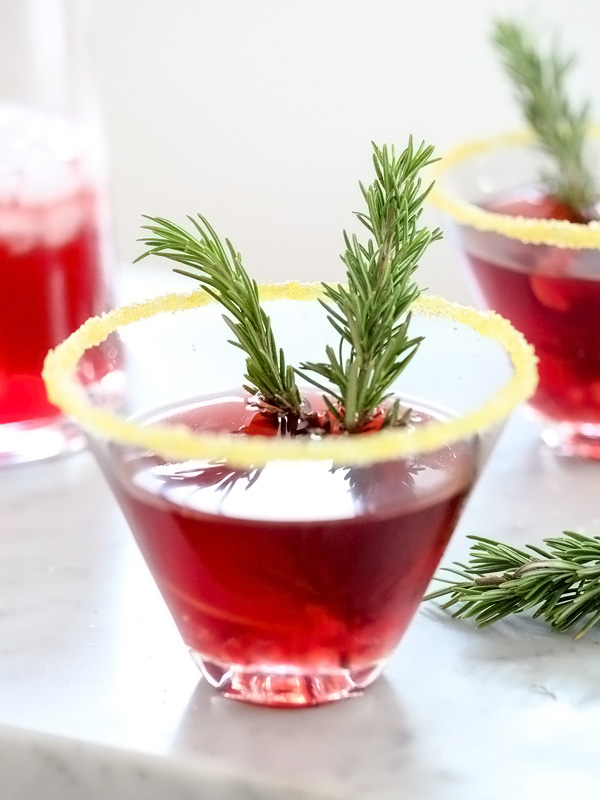 This pomegranate martini is strong but 100% worth it! I like buy super fresh pomegranate juice and make this drink the same day.
I love making this pomegranate cocktail with rosemary-infused vodka. I literally put a few sprigs of rosemary in my vodka and let it sit overnight. It's a great infusion for the holiday season that I'll continue to use in other cocktails as well!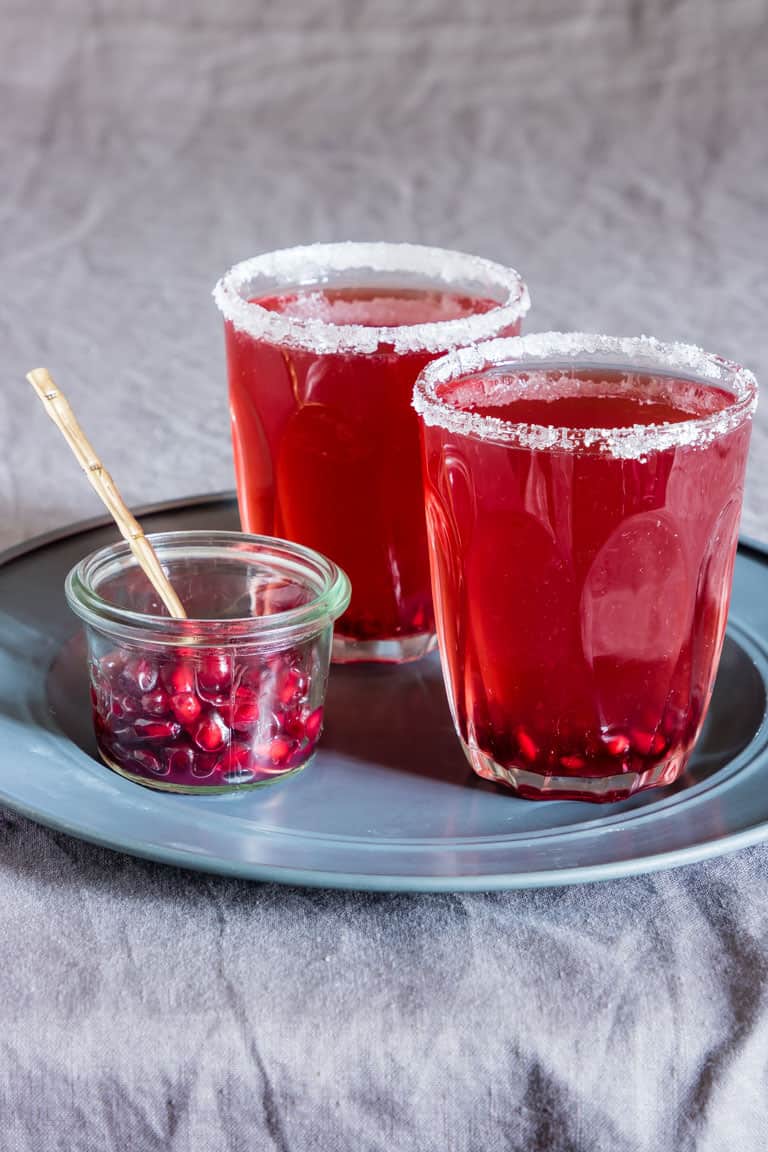 This recipe really is much better with a flavored vodka, whether you buy an an orange or raspberry vodka or you infuse your own.
You can make this cocktail with a variety of liquors (the recipe gives options for gin, tequila, etc.) but you'll definitely want to serve it icy cold.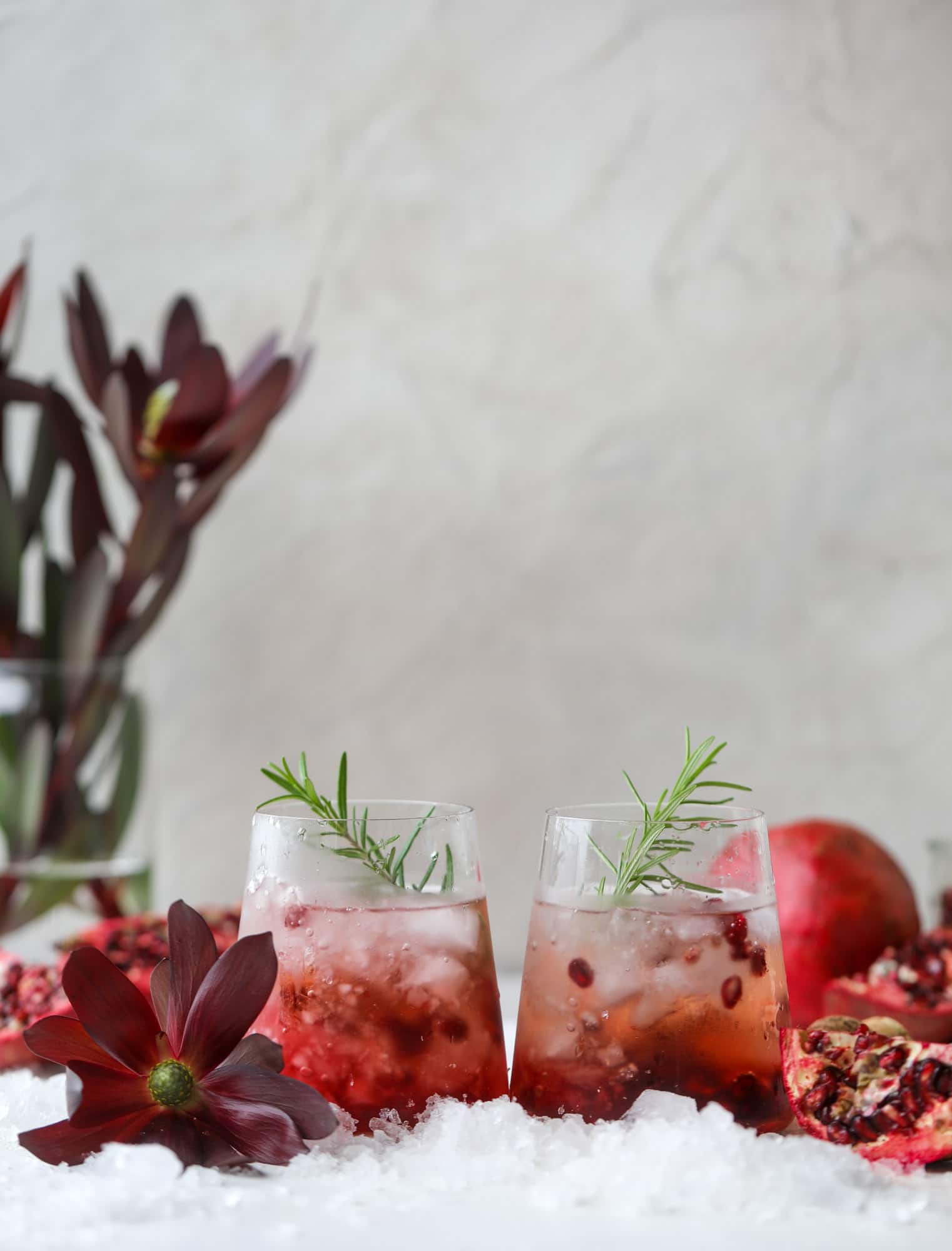 This is another Prosecco-based pomegranate cocktail that's bubbly, delicious, and light. It's a perfect after-dinner drink! It's on the cooler side, and is really refreshing after a large meal.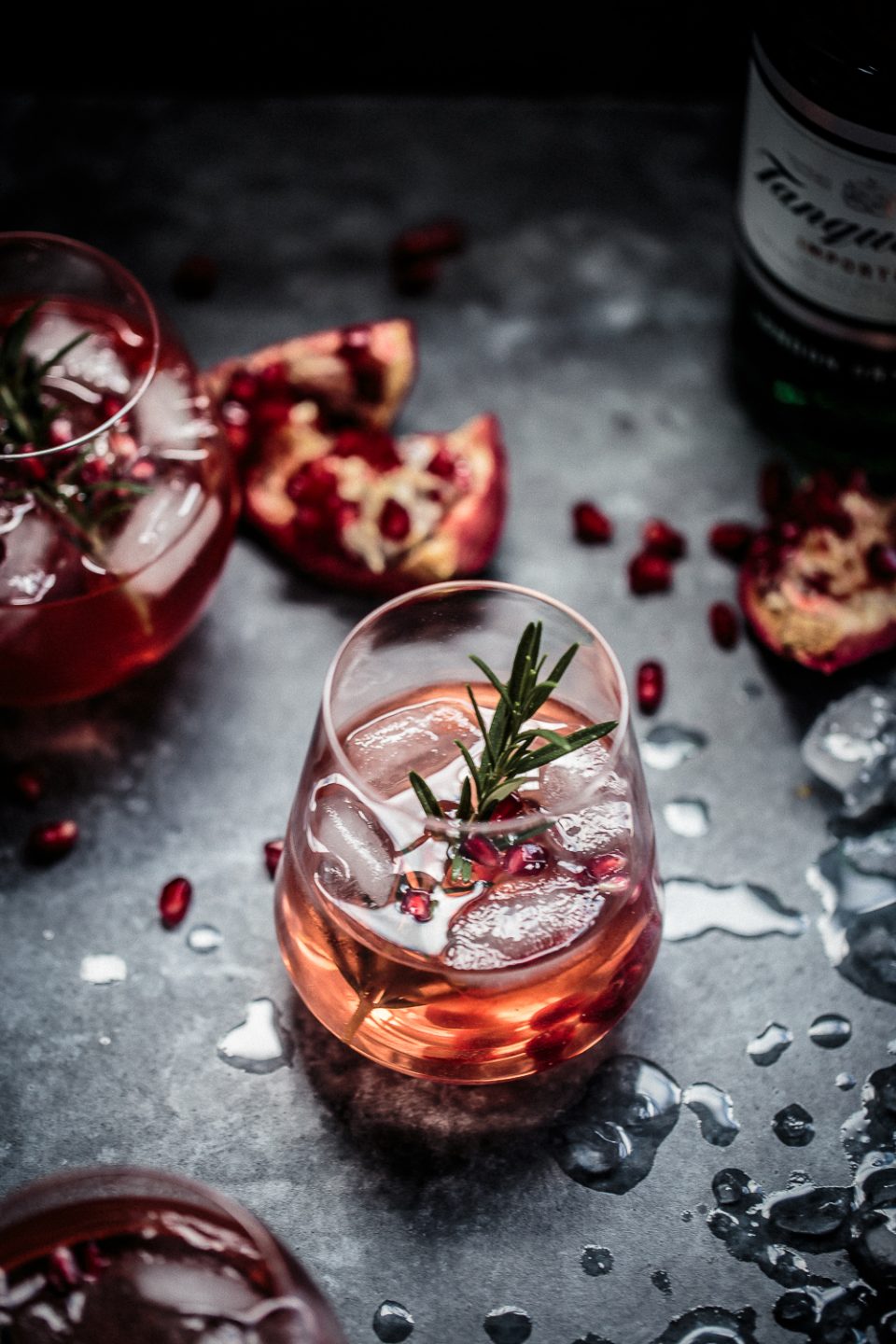 Although this cocktail is traditionally made with gin, it works well with vodka too. The recipe includes an option to make your own rosemary simple syrup, which I recommend doing (it's super easy!).
This is a great cocktail year-round because it's so refreshing and includes a variety of well-chosen flavors.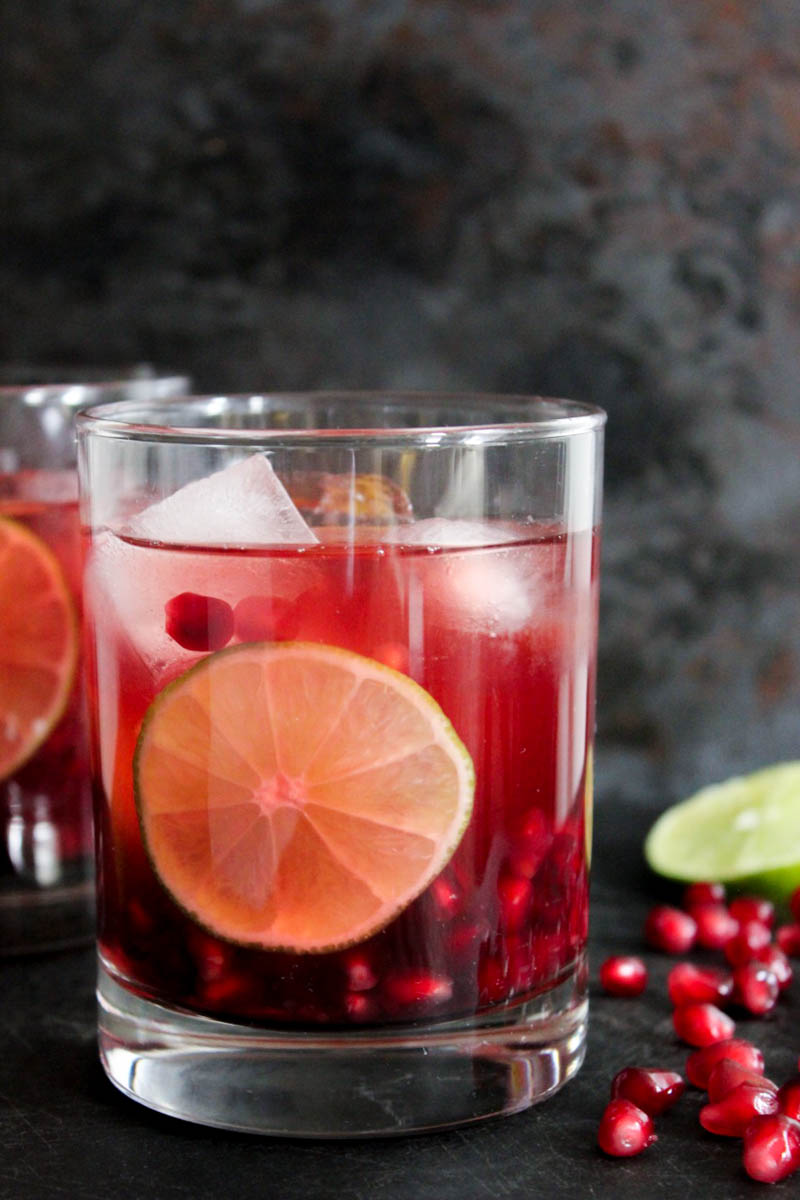 For a more traditional, simple pomegranate cocktail that tastes absolutely delicious, give this recipe a try. It resembles a standard martini or bar cocktail but is 1000 times better, especially when made with fresh ingredients.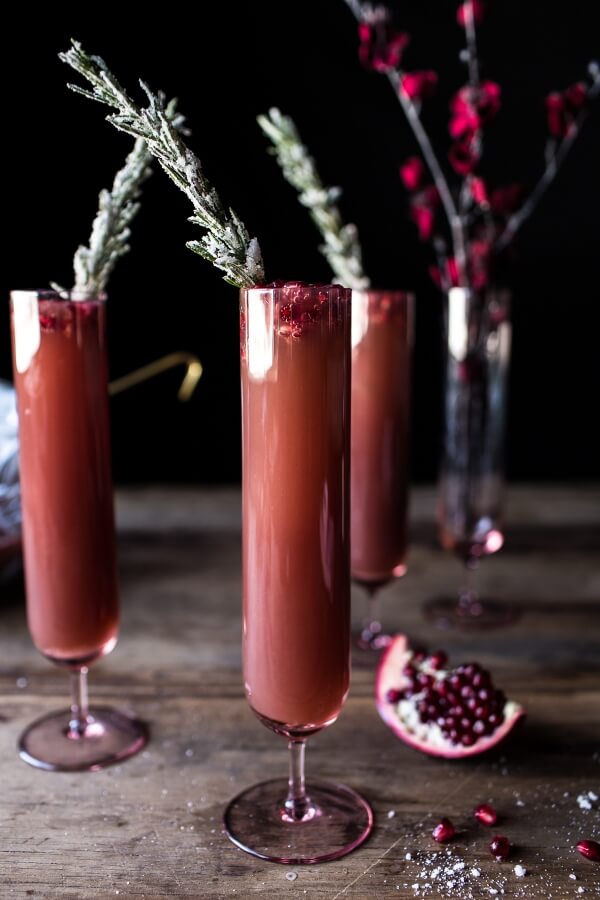 How cute is this cocktail? I seriously made it just because of how sweet it is before realizing that it's equally as delicious.
This sparkling punch includes cider, giving it a really unique flavor! It's a great cocktail to make in a big batch or individually.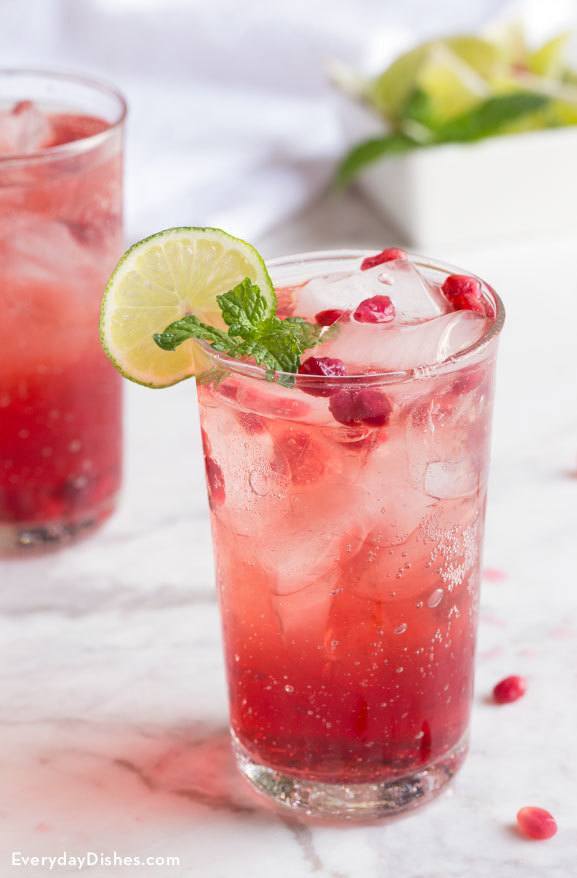 For a really refreshing, spring or summer pomegranate cocktail, try out this vodka-based recipe.
This is an easy go-to of mine. You can quickly put it together with ingredients already in your bar cart.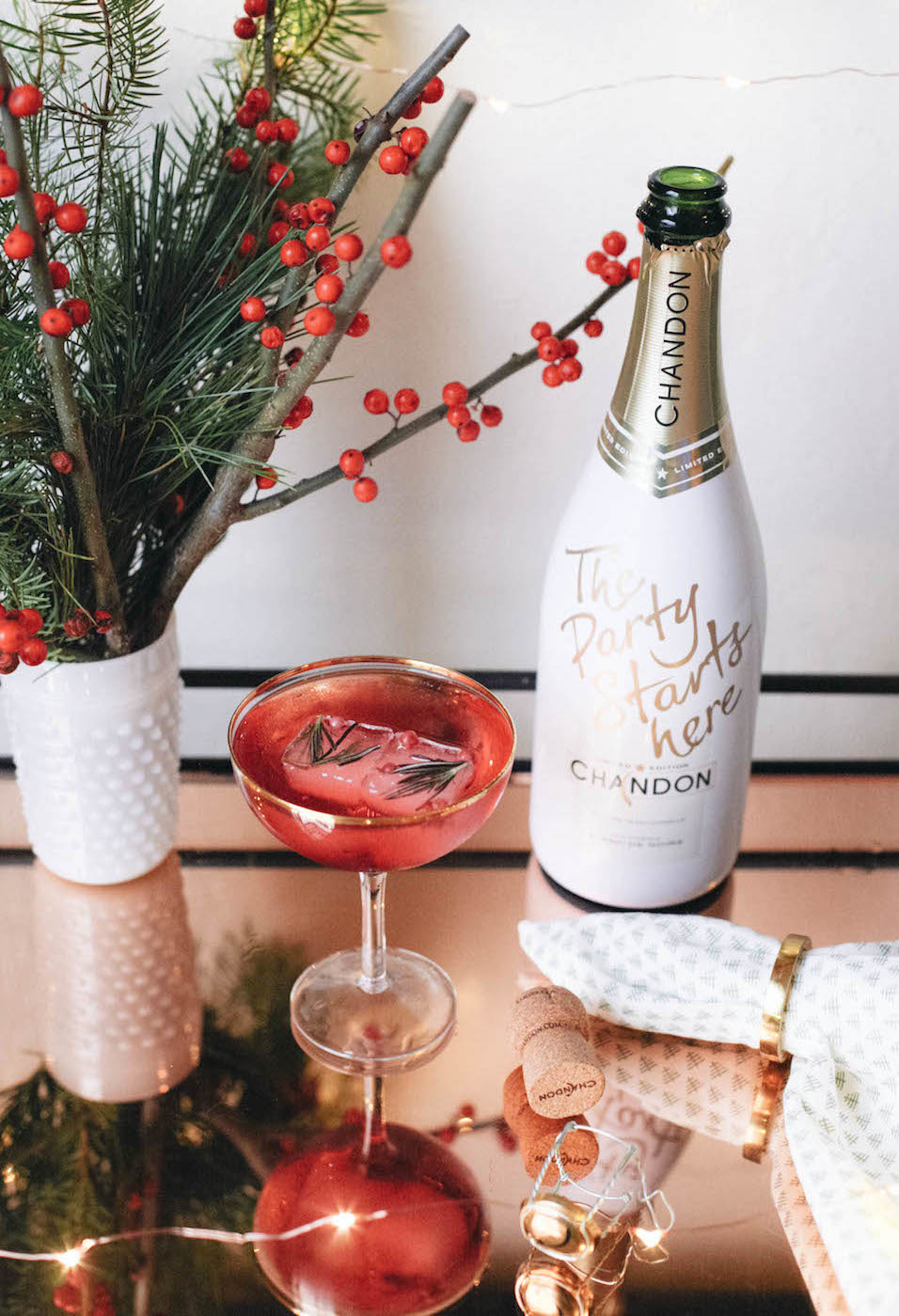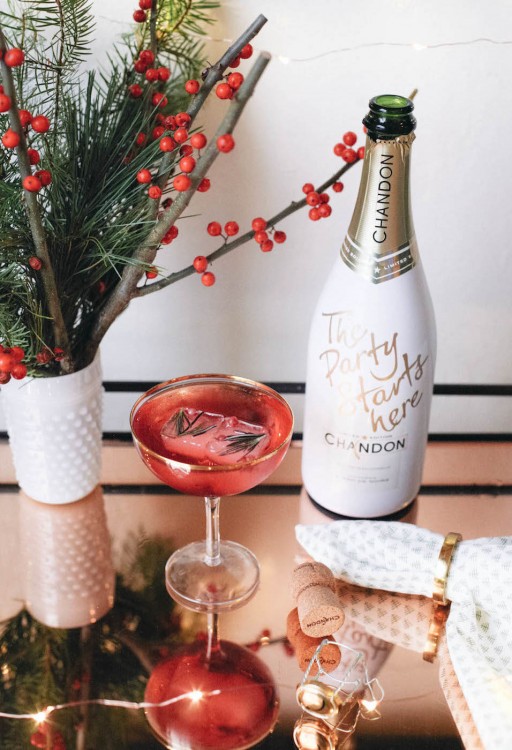 This is one of my favorite Christmas cocktails! The recipe is simple but calls for infused ice cubes with takes a few hours of preparation.
I definitely recommend fresh ingredients (of course) and using darling gold-rimmed glasses like these ones!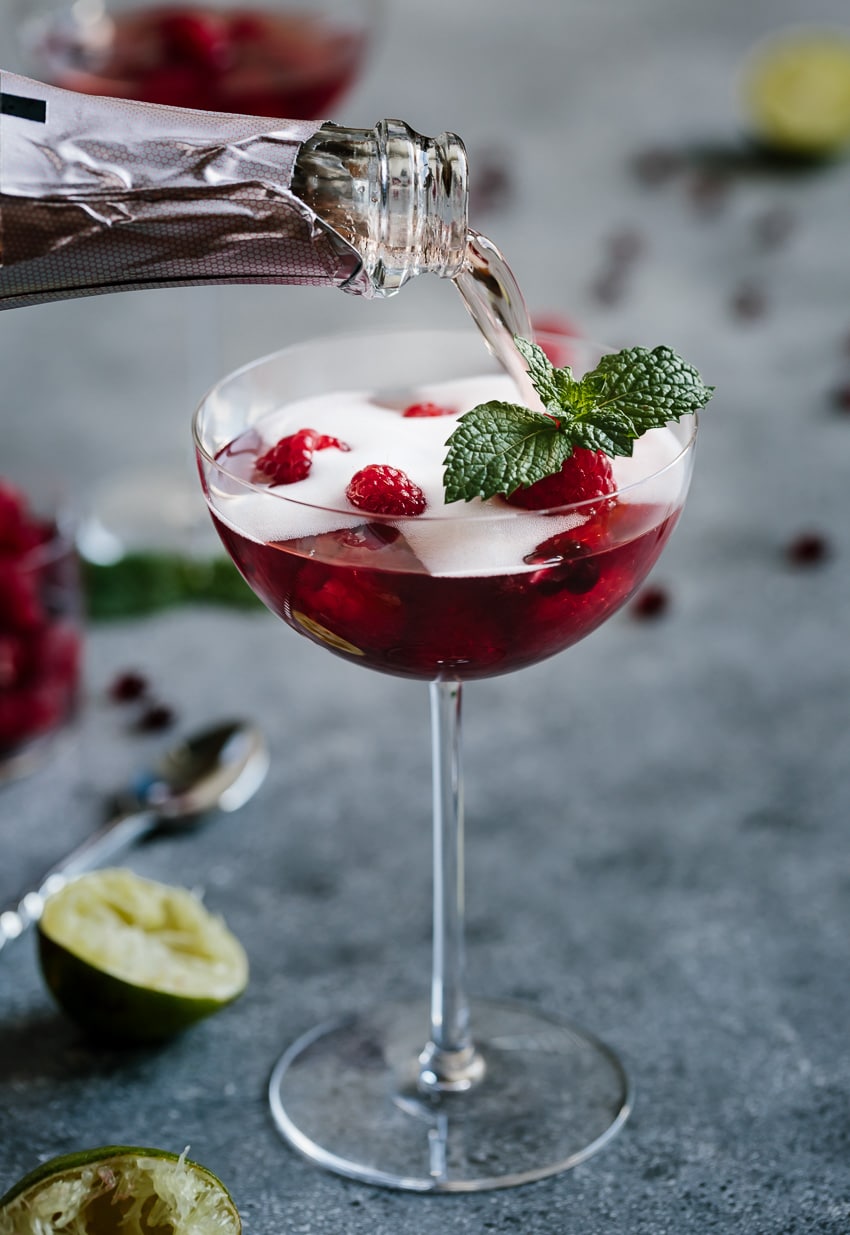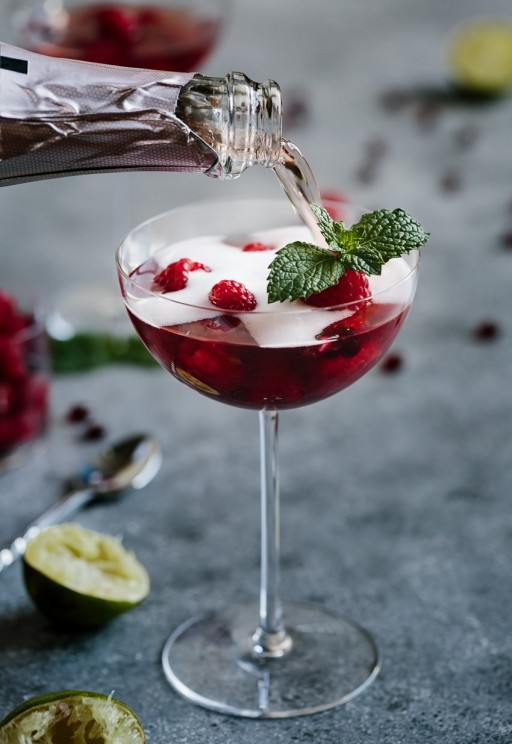 This is a fun, unique year-round cocktail that's made with raspberry and rosé. It's such a unique concoction!
I like to include lots of fruit in this drink. It's always fun to munch on infused fruit once you've finished the drink.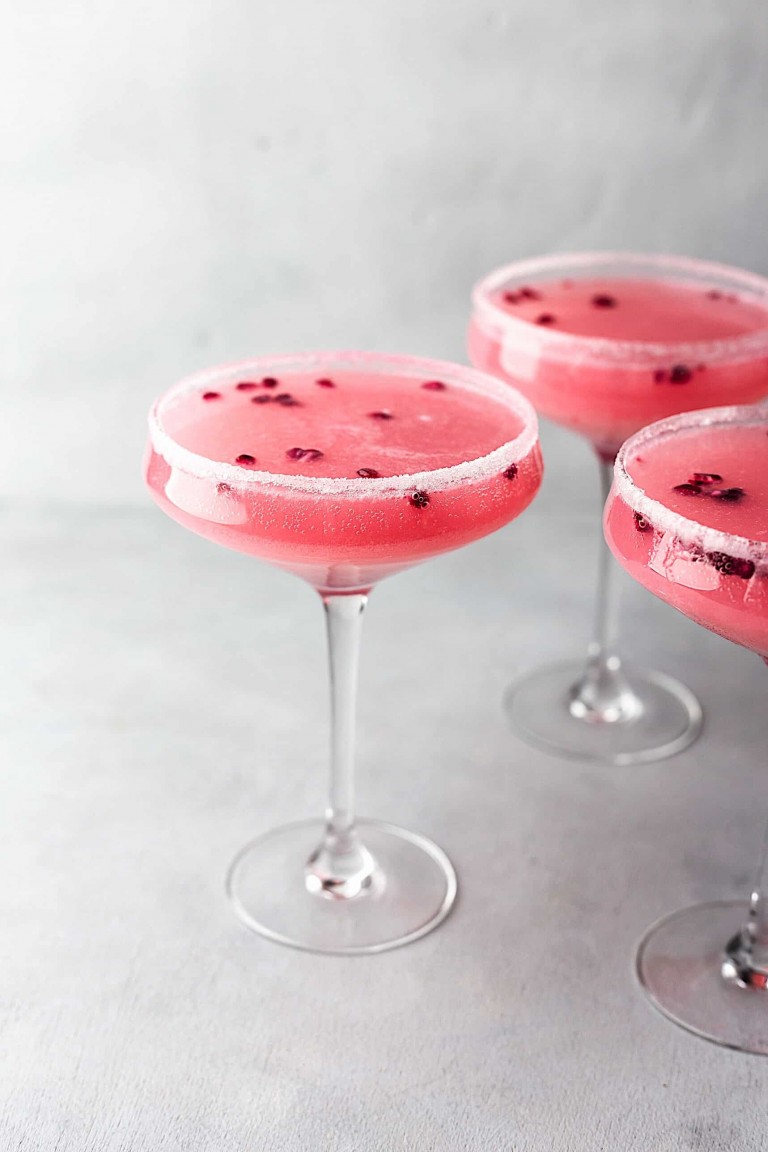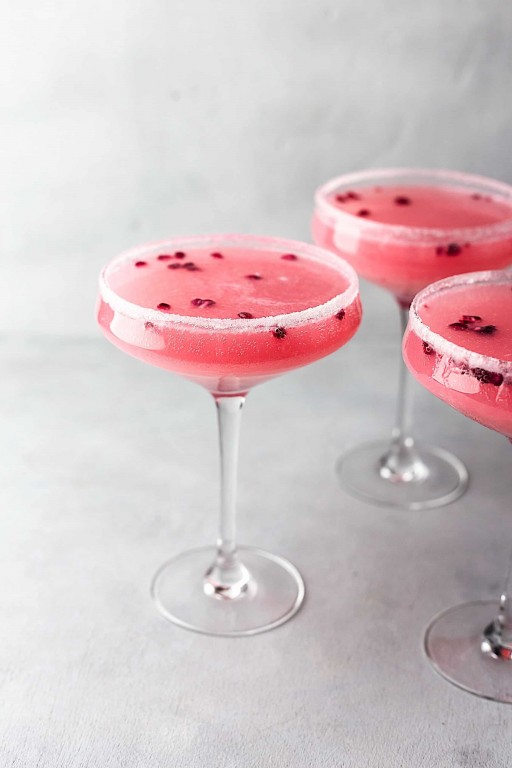 This pomegranate martini is perfect for a holiday party, a shower, or even a girl's night in. The recipe includes homemade pomegranate juice, which is shadily easy to make and creates this beautiful pink color.
It tastes so delicious that you'll completely forget there's alcohol in it!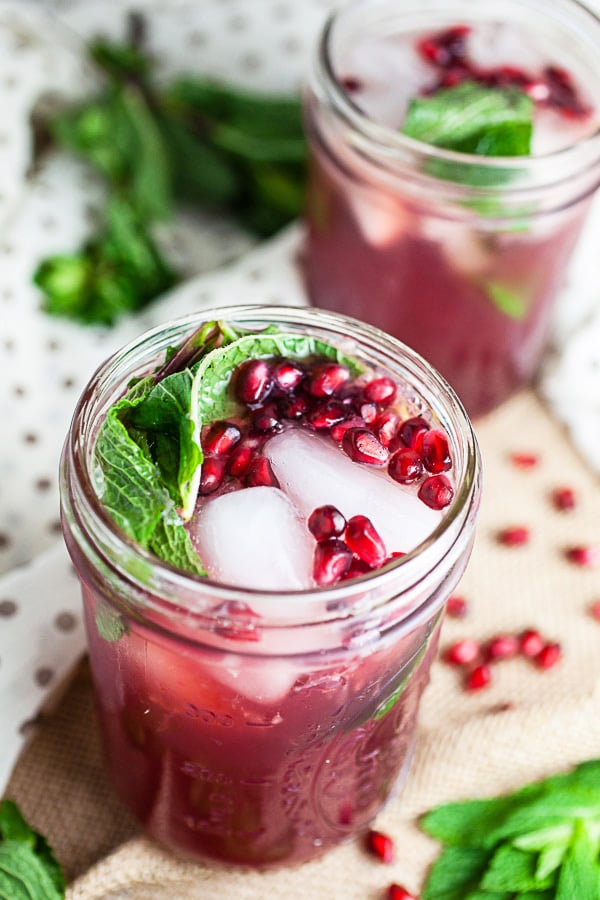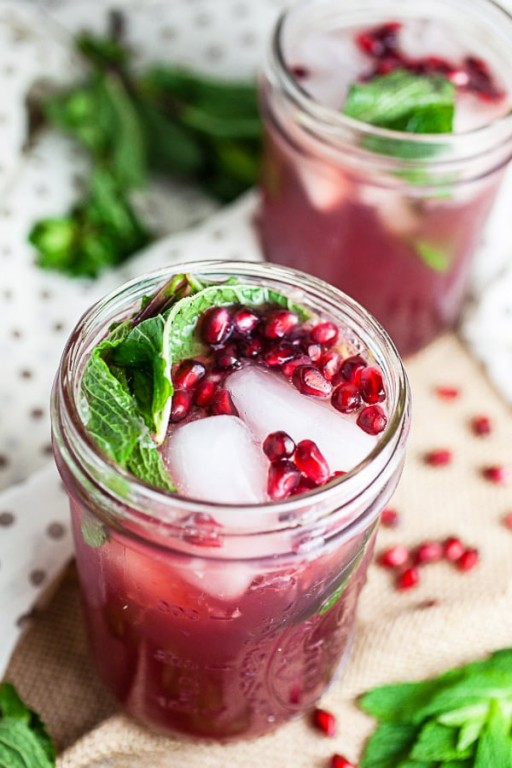 This is the only pomegranate mojito on the list, but it is by far the best pomegranate mojito I've attempted to make. The flavors are fresh and the amount of rum needed is perfect without going overboard.
You'll definitely need fresh mint and a good shaker. If you've never made a mojito before, a simple YouTube video will help you figure out the basics.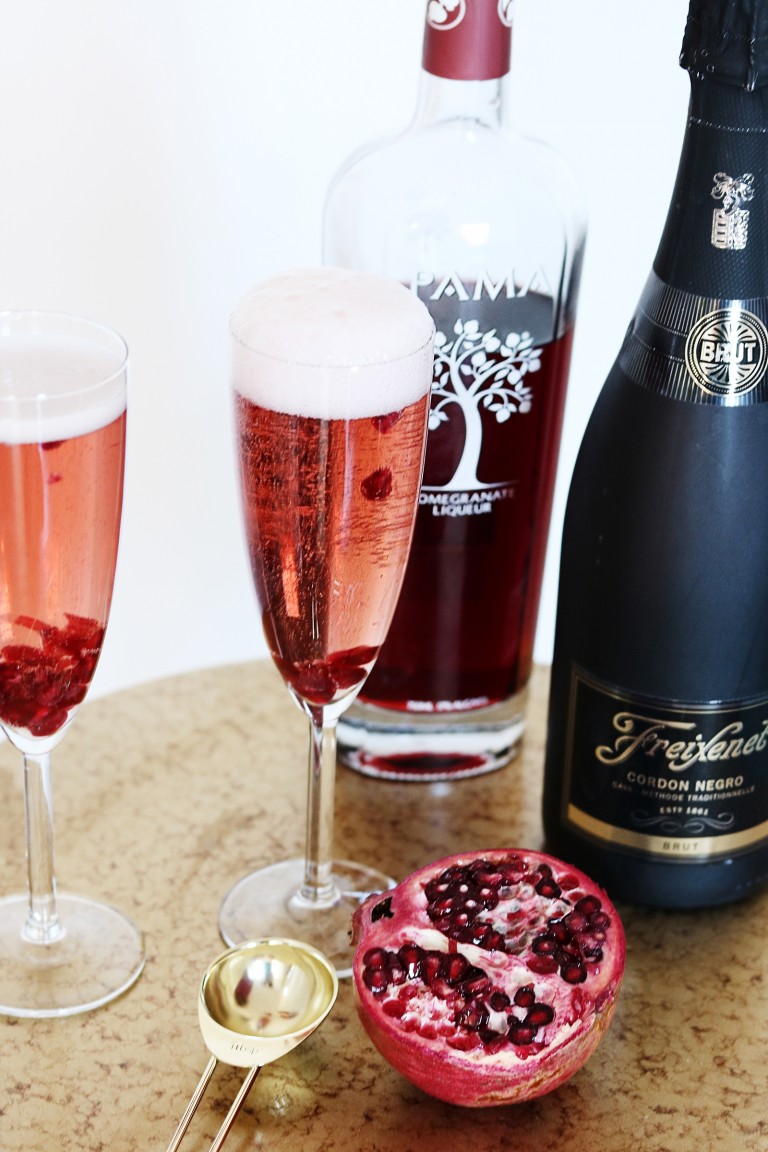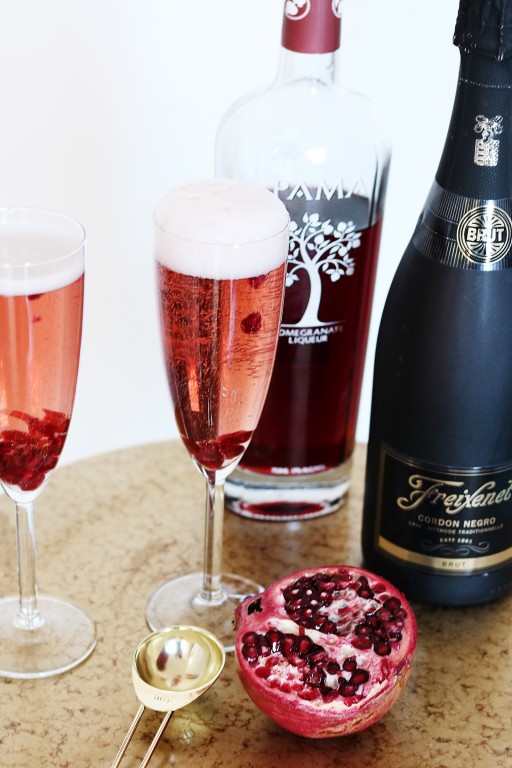 I had to include one more darling cocktail! Luckily, this is by far the easiest recipe on the list. It's literally just champagne, pomegranate seeds, and pomegranate liqueur. These are ingredients that I typically have on hand, so it's my go-to girly drink when hosting guests.
So there you have it: my favorite 15 pomegranate cocktails! I almost never say no to a pomegranate recipe; I find the flavors to be absolutely perfect for a fun, upscale mixture.
I do recommend splurging on those nice glasses you might be wanting. The glass seriously does change the cocktail, and it's pretty easy to find beautiful yet affordable glasses at Home Goods and on Amazon.
Lastly, make sure you use fresh ingredients. I know I've said this a few times already, but the drink will seriously taste 100% different based on the ingredients you use.
Because cocktails have so few ingredients, every bit matters much more. The quality of the liquor and freshness of the ingredients really make all the difference.
I hope you enjoy trying out these super fun and festive cocktails!