I rarely find a skincare product that I really really love, which is why I'm so excited to share this review of the new skincare line called JAFRA ROYAL Boost!
Boost is my first JAFRA skincare line so I was surprised by how much I loved it but am happy to have found it this quickly! Every item in the line incorporates their proprietary Royal Jelly technology, Royal Jelly RJX and superfood ingredients. It was perfect for me that the most prevalent ingredient is matcha. I've always loved matcha and find that it works really well for my skin type (it helps to eliminate a lot of the dark circles and worry lines that show up most during the winter).
Related Posts:
Packaging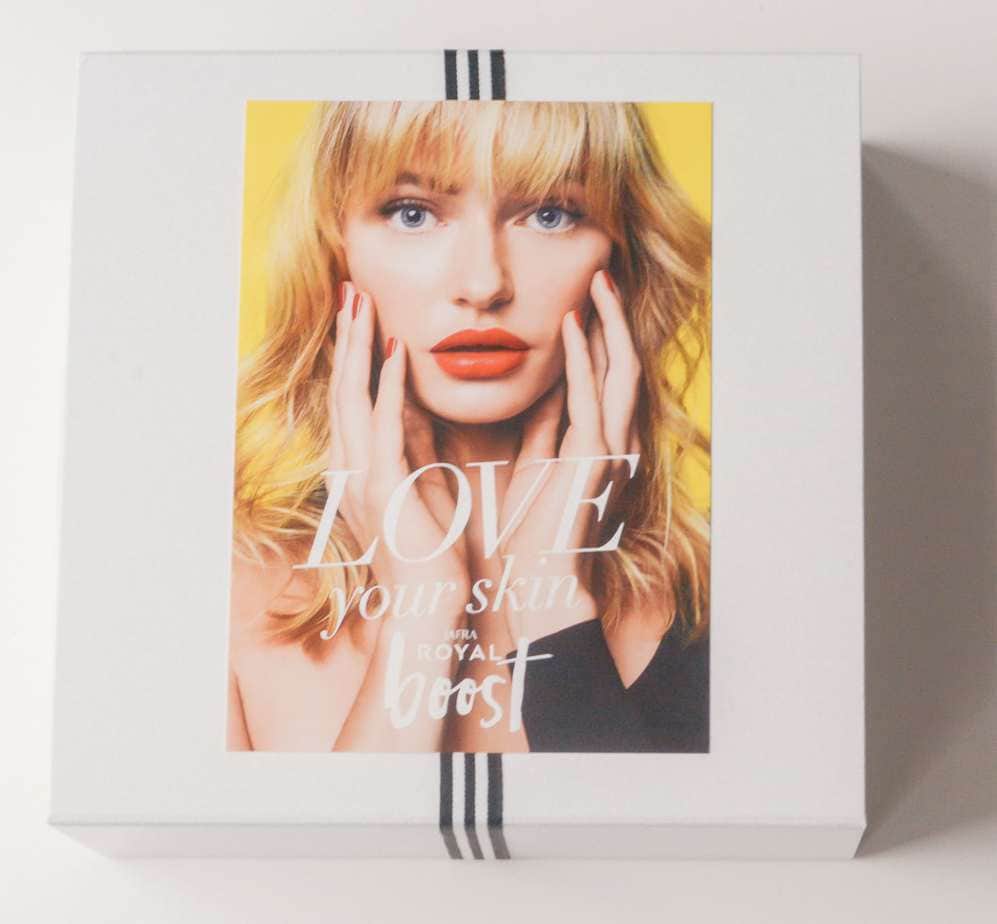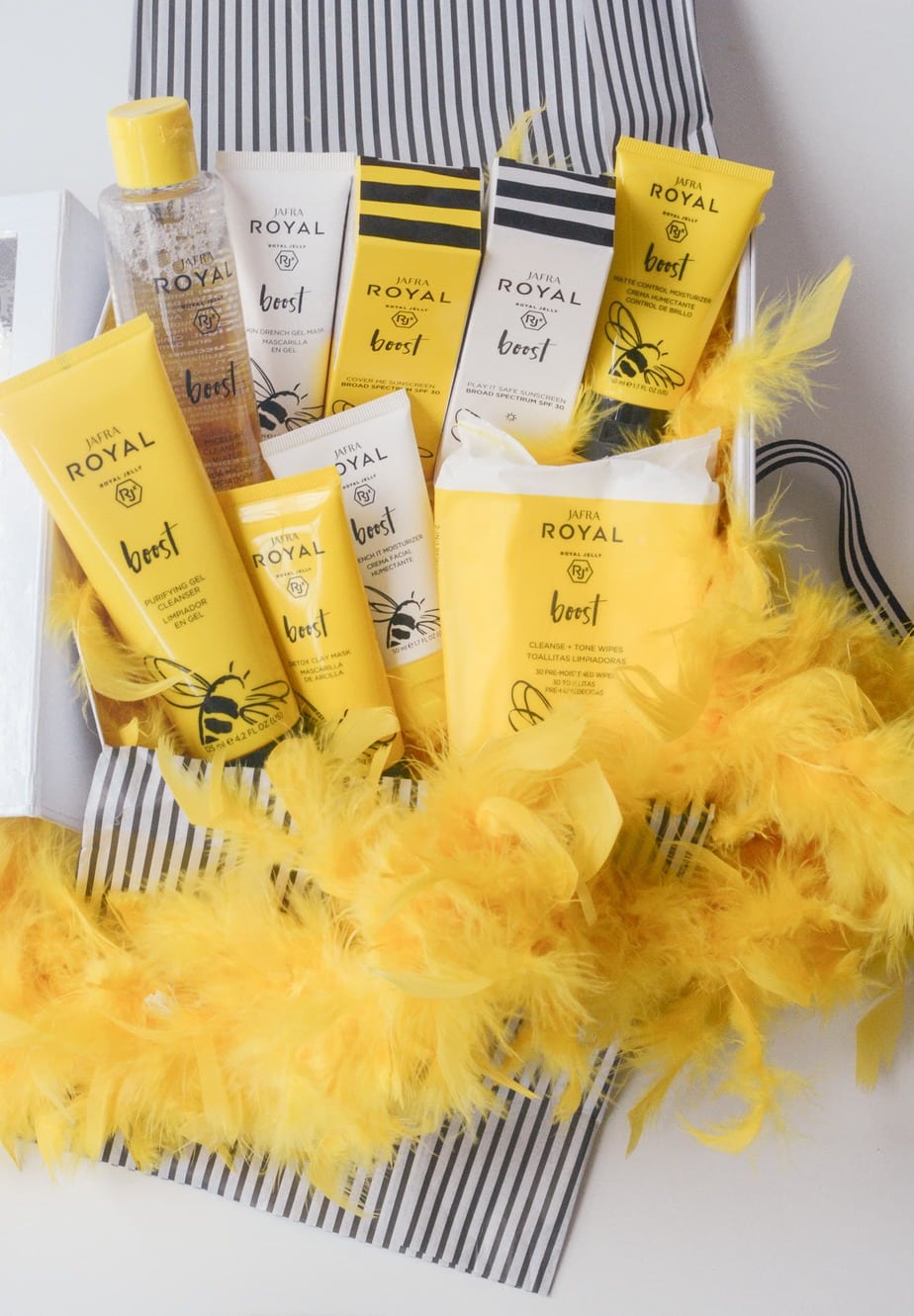 I received a special influencer package with both lines of JAFRA ROYAL Boost. I love how cute this packaging is! When I opened it I was instantly so happy to see all of the feathers. The products came in a super pretty box tied with a ribbon.
The yellow packaging is for Normal/Combination/Oily Skin, while the while packaging is for Dry/Sensitive Skin.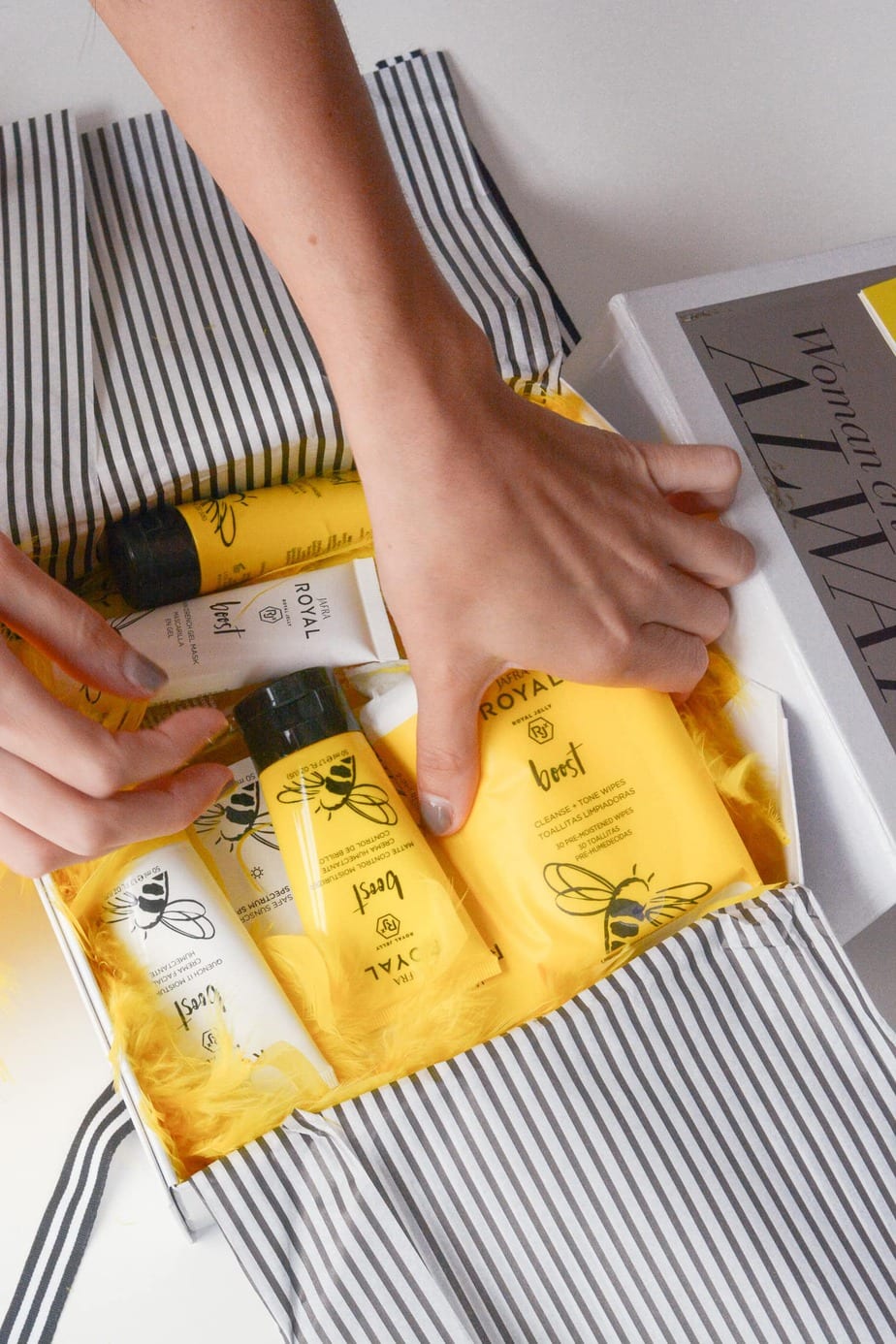 The Ritual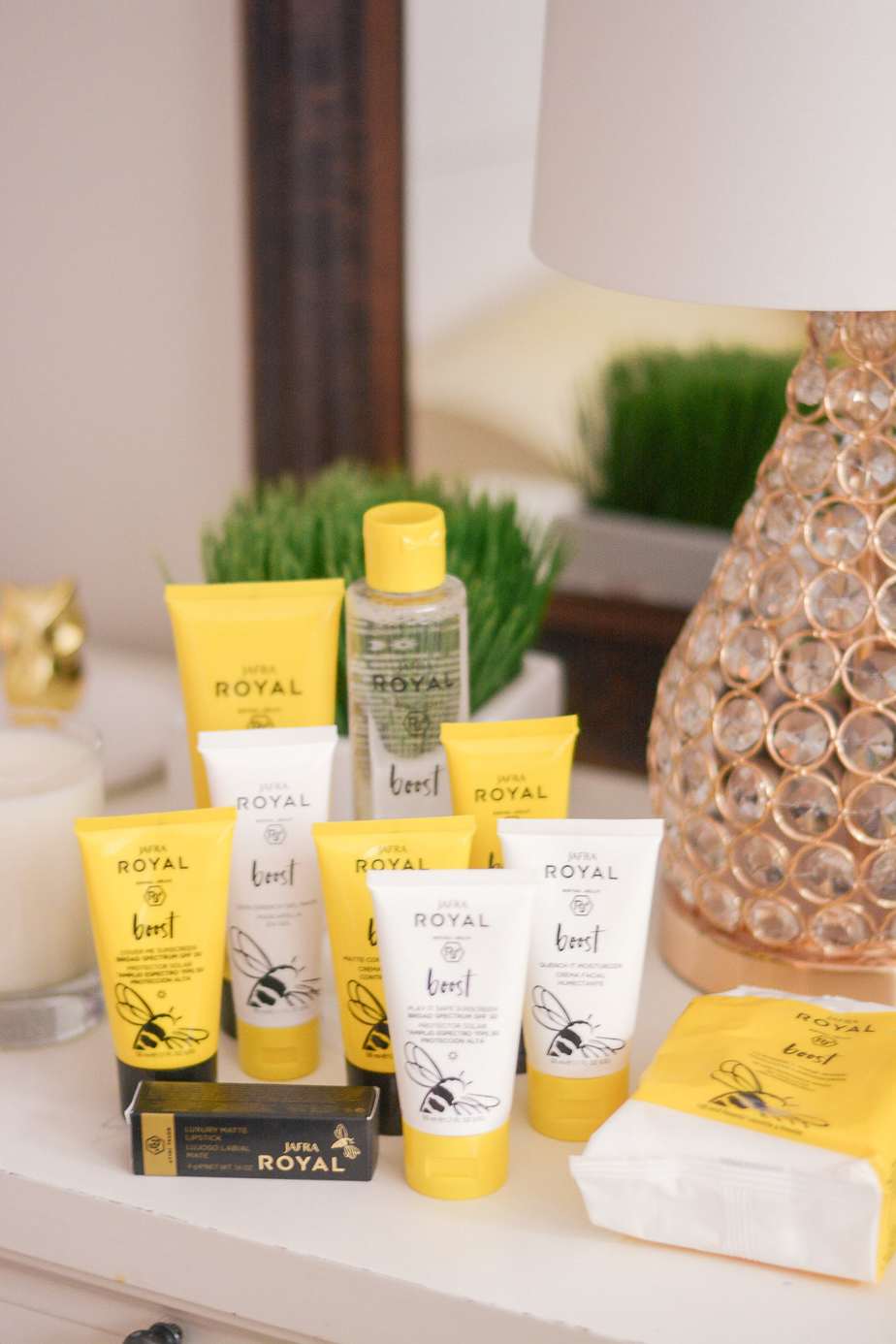 The ritual is really easy to follow. I can only review the normal skincare line since I don't have sensitive skin. Here's a breakdown of each of the parts that come with the line:
Normal/Combination/Oily Skin
JAFRA ROYAL Boost Purifying Gel Cleanser: this cleanser makes your face feel so clean! There isn't any sort of sticky residue which is great.
JAFRA ROYAL Boost Detox Clay Mask: I have mostly the same thoughts about the clay mask except that it makes my skin feel really alive as well.
JAFRA ROYAL Boost Matte Control Moisturizer: I can't say enough good things about this matte control moisturizer! It's already been tremendously helpful in the winter (it works way better than my powder); I'm excited to try it in the summer humidity.
JAFRA ROYAL Boost Cover Me Sunscreen Broad Spectrum SPF 30: sunscreen is good during any season and I especially like that this lotion is really light. My pet peeve is when your sunscreen feels a little oily all day, and this definitely doesn't do that! It also offers blue light filtration instead of just sun protection, which means that the formula will combat premature aging due to screens (like the phone or laptop you're currently reading this on).
Dry/Sensitive Skin
JAFRA ROYAL Boost

Micellar

Cleansing Water
JAFRA ROYAL Boost Skin Drench Gel Mask
JAFRA ROYAL Boost Quench It Moisturizer
JAFRA ROYAL Boost Play It Safe Sunscreen Broad Spectrum SPF 30
JAFRA ROYAL Boost Cleanse & Tone Wipes (used with both lines): these are great for a variety of purposes or just to quickly clean off your face throughout the day!
Application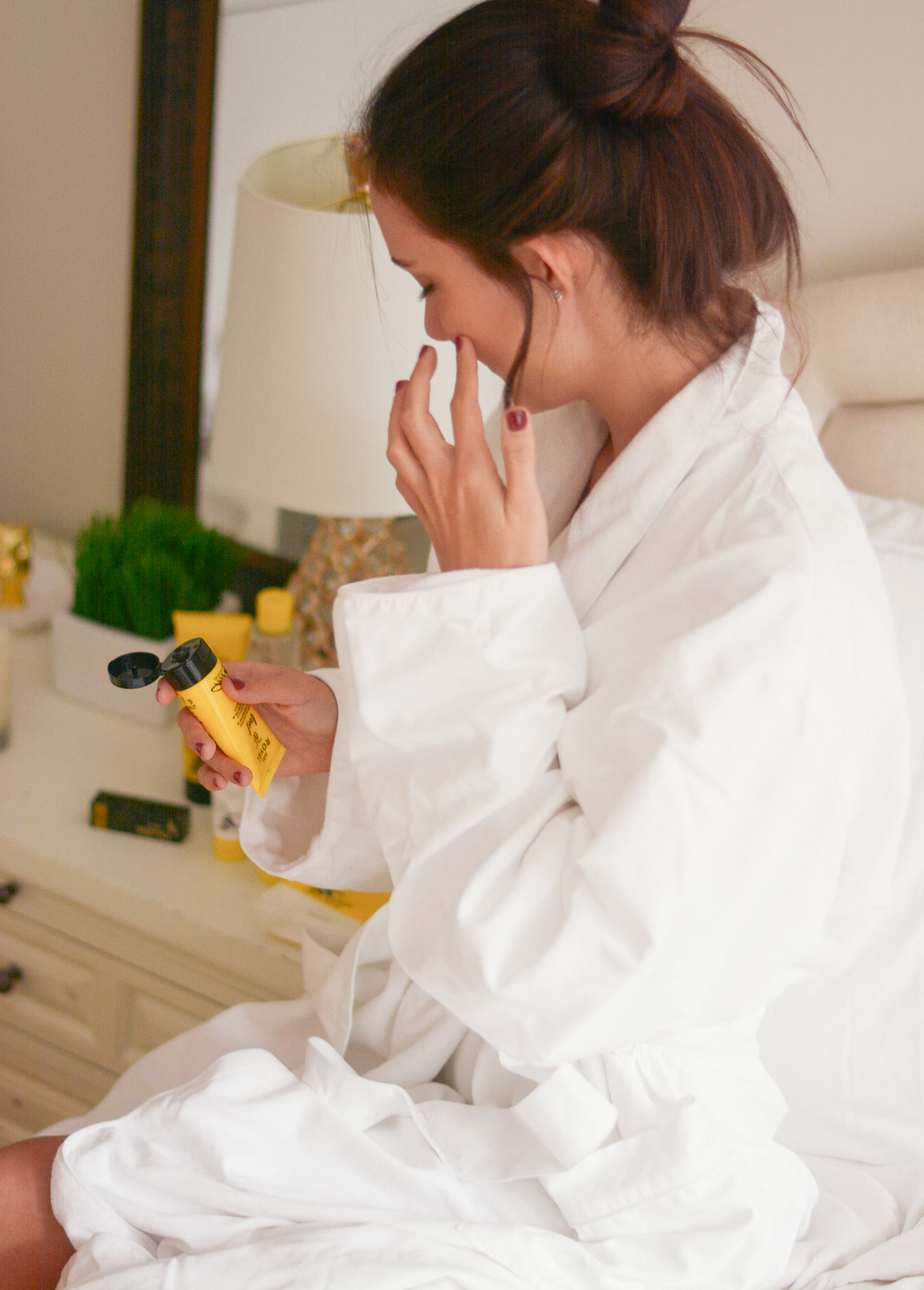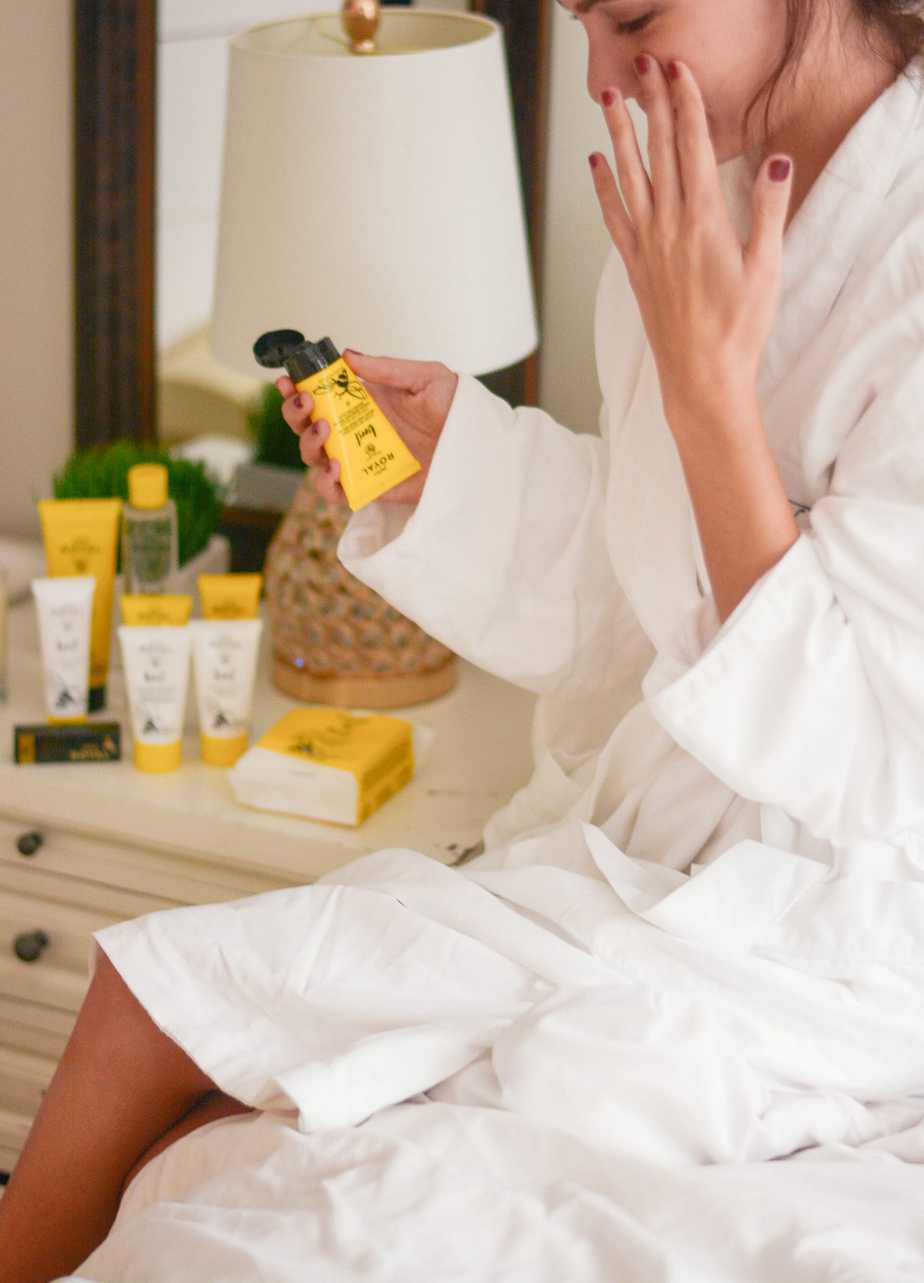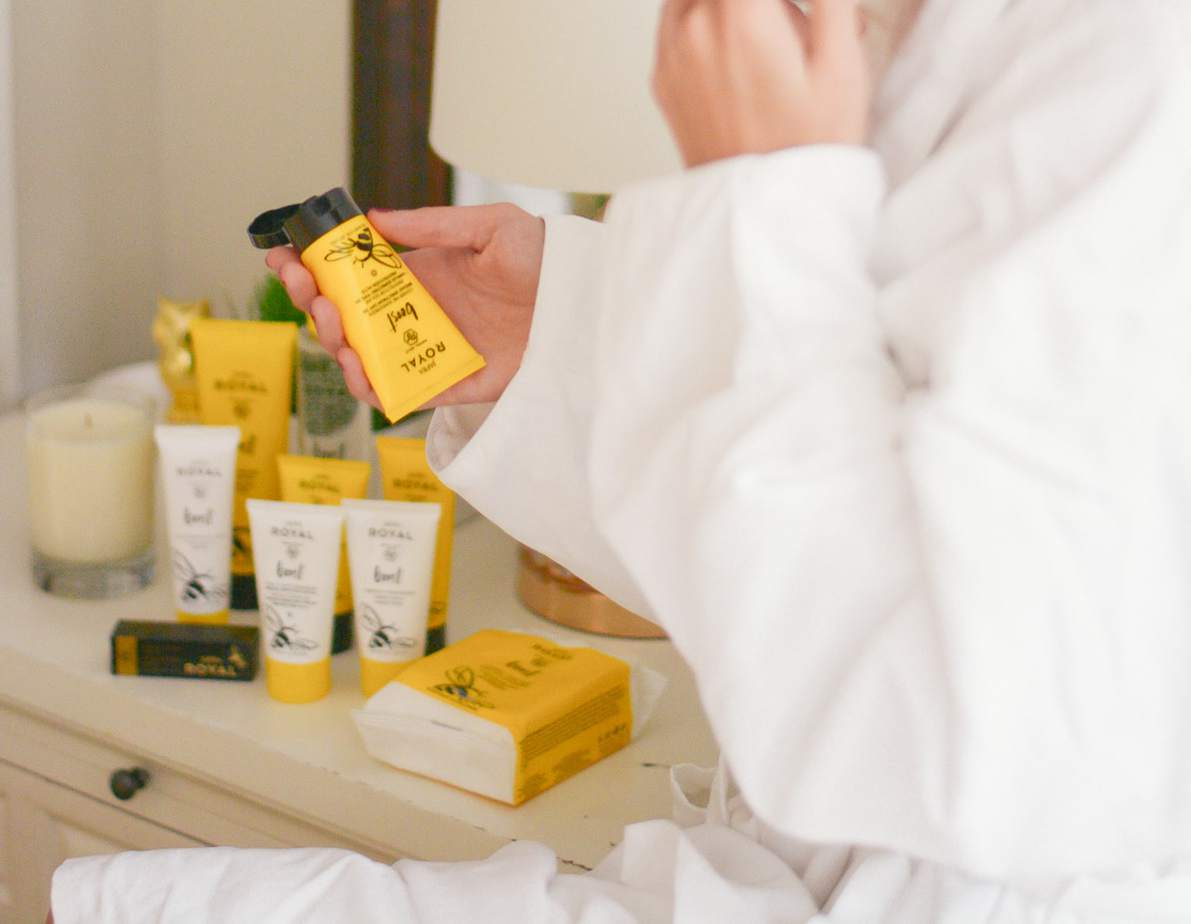 This ritual is really easy, which I like a lot. It only takes me ~5 minutes in the morning and another 5 at night. My face has felt fresh all day, even when I apply makeup on top (although I recommend using oil free makeup if you want to stay super fresh and take advantage of the matte moisturizer.
I've only used the clay mask a few times (not every day) and it really tightens up my face! I'm planning on using it once a week from this point on or before any big event. I'm betting it would also help to bring down last minute puffiness.
Smell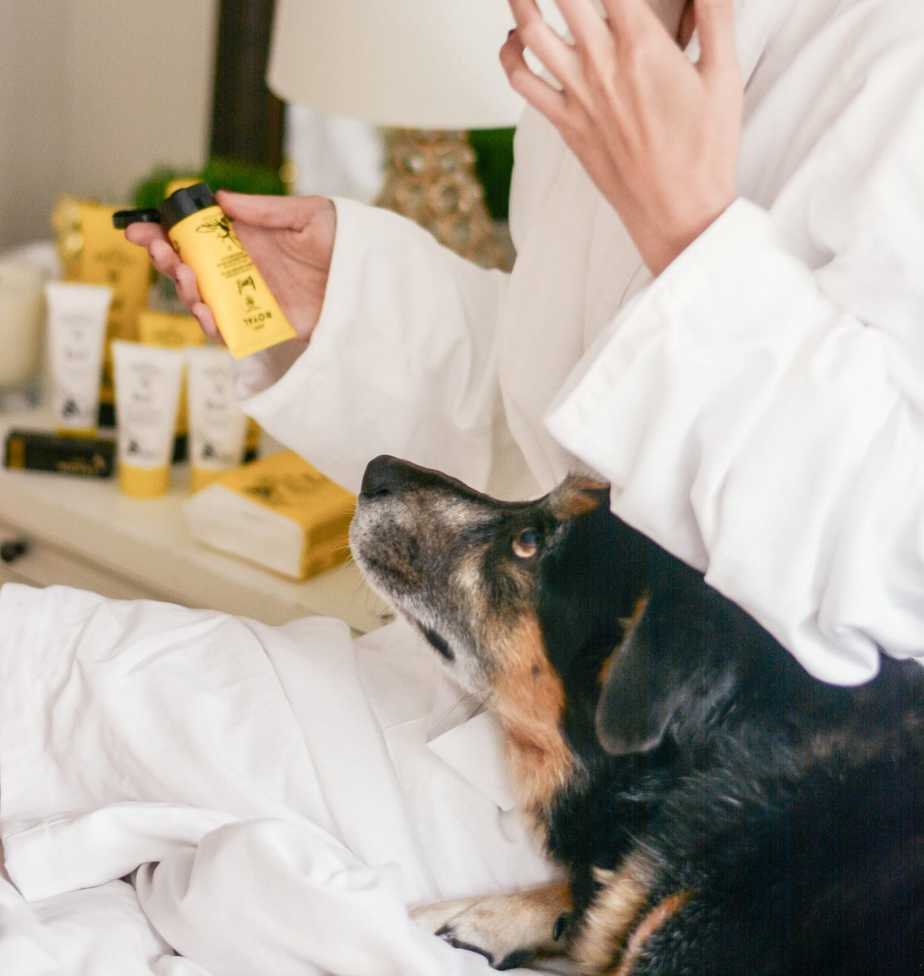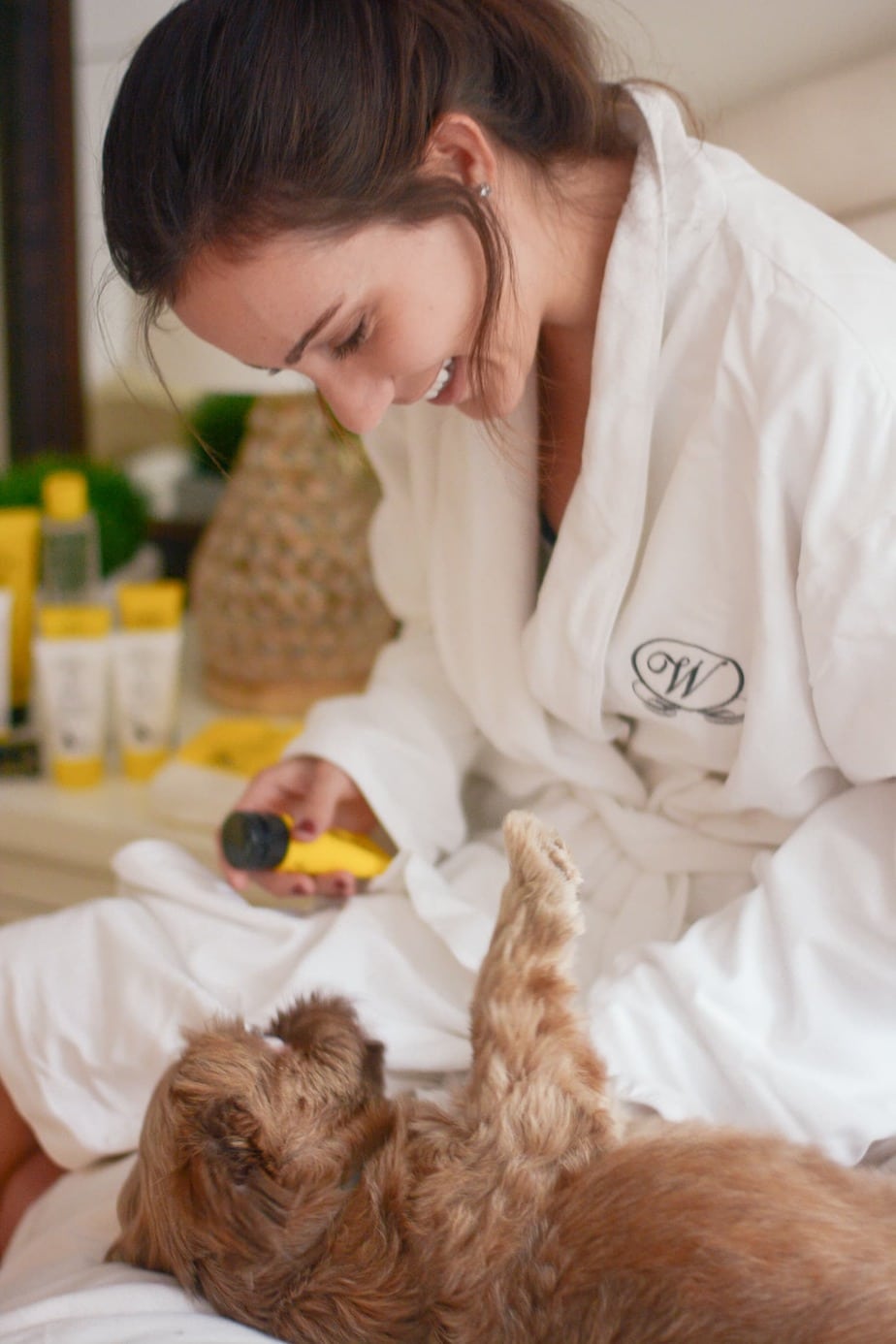 If you can't tell from my dogs trying to get a sniff, the Boost line smells amazing! It's crisp yet natural. The Boost line is made with JAFRA's proprietary Royal Jelly technology, Royal Jelly RJX. Royal Jelly is a secretion produced by honeybee workers that only the Queen can eat and is known to have a ton of health benefits which makes me really comfortable using it on my skin.
Fun fact: I actually helped my mom raise bees when I was a kid. It's no surprise that JAFRA ROYAL uses Royal Jelly RJX technology in this line – it really does hold some incredible magic!
Results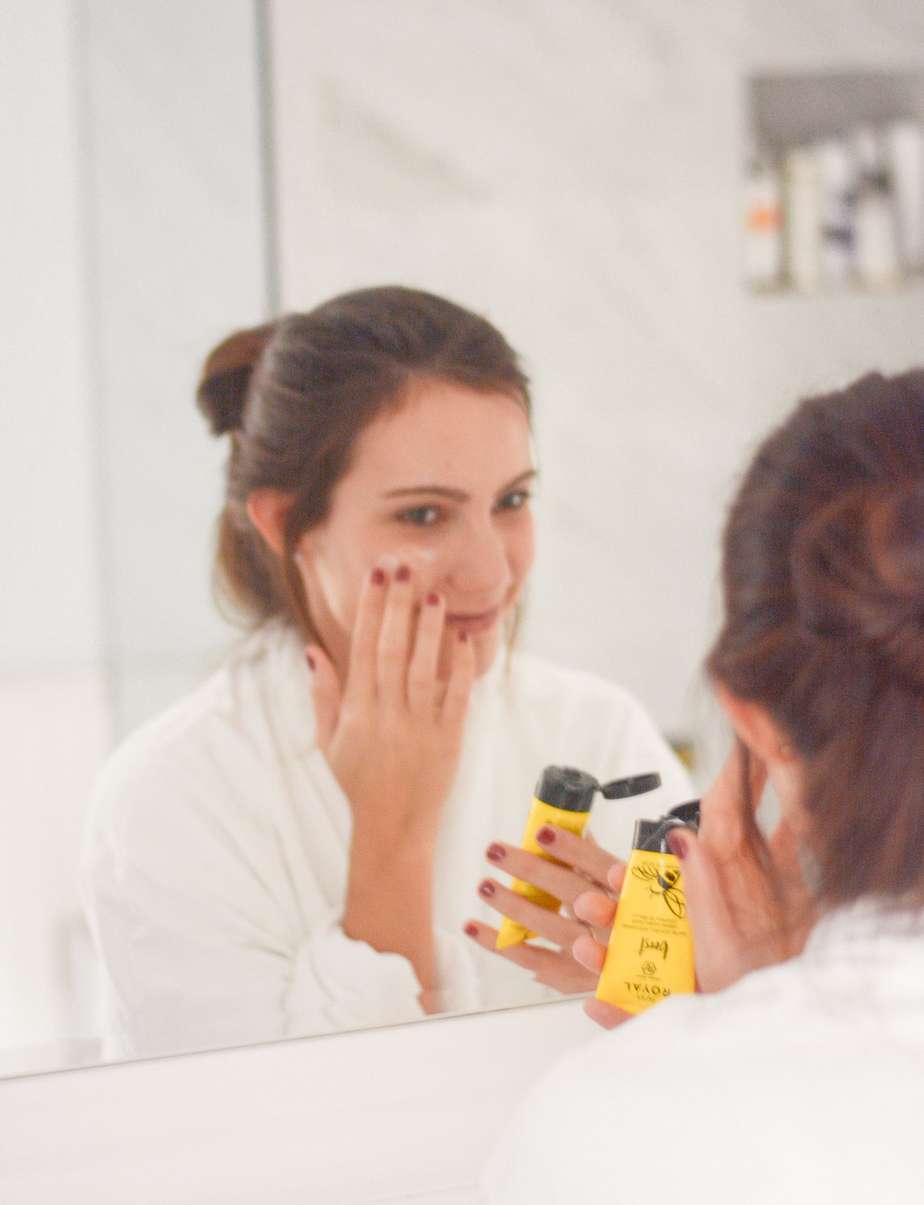 My skin has always been fine, but to be honest I've never wholeheartedly tried one product line. I'm happy to report that the JAFRA ROYAL Boost line made my skin feel absolutely amazing! It's far more moisturized than normal and I haven't had any increase in breakouts.
I've also noticed that my makeup goes on a lot smoother and looks more natural. I use less foundation, especially during the weekdays, and find that it allows my skin to recuperate during those 5 days!
Where to Find It
Each skincare line is available for $69 total on the Jafra Cosmetics website!

Thanks to JAFRA Cosmetics for sponsoring this post! All opinions are my own – I loved doing a trial of this product and will continue using it! #JAFRAROYAL #ad