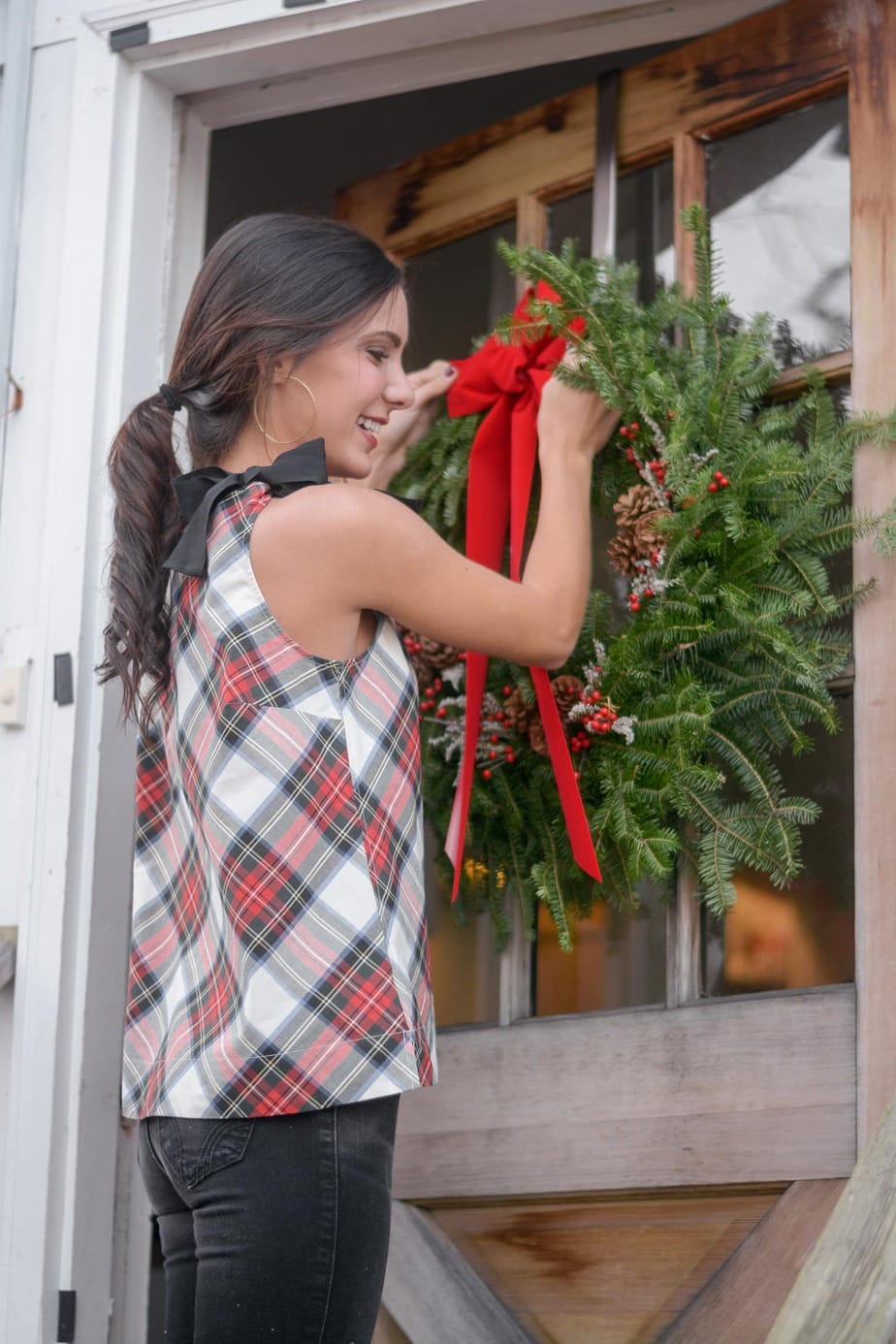 I'm a huge fan of the formal pants outfit look. Give me some black ripped jeans and a cute top and I can dress it up or down for almost any event.
If I don't know what the event will be like or the dress code was unclear, I feel that going in a formal but trendy outfit that includes pants is always a safe bet. Showing up in a dress can be risky (it's easier to be way over or under-dressed). Black jeans or skinny leather pants paired with a classy but cute top and booties is almost always safe. It works for anything from a small party at someone's house to a big event at a hotel or club. It's also warmer, which is a huge perk for me in New England!
The trick to pulling off this type of outfit is having a really gorgeous blouse. The blouse becomes the centerpiece, and the jeans, booties, purse, jacket, etc. blend into the background. My favorite tops for events are a combination of classy and trendy. I don't want to show a ton of skin but also don't want to look too bundled up. I like a top to be nicely fitted but not tight.
Because I've already had a few opportunities to wear some of my favorite holiday tops this year, I decided to put together a list of some great choices! Although most of these pieces are pretty affordable, I personally don't mind splurging a bit if I'm going to wear a piece to a big holiday event. It only happens once a year and I'm always happy later on when I look back at the pictures.
Here are my favorite 24 tops of the season! Any one of them would go great with black jeans, leggings, or even a skirt and over the knee boots.

Are you heading to any fun holiday parties this season? Let me know in the comments and pick a favorite top if you could only choose one!