Today, let's take a look at the best quiet luxury brands everyone is obsessing about!
In the world of fashion, opulence and extravagance have long been synonymous with luxury. However, a new wave of discerning fashion enthusiasts is embracing a different aesthetic—one that prioritizes understated elegance. These individuals seek out brands that embody quiet sophistication, where refinement and quality take center stage over flashy logos and ostentatious displays.
Gone are the days when loud logos and overt branding were the markers of exclusivity. The modern luxury landscape now finds itself embracing a more nuanced approach, where a discerning eye can appreciate the subtle details that define true craftsmanship. Quiet luxury brands exude an aura of timeless allure. Where a single glance reveals the meticulous attention to detail, expert tailoring, and impeccable materials that define their creations.
Join me as we unveil a curated selection of the best quiet luxury brands that everyone is wearing today! From fashion houses renowned for their understated elegance to emerging designers pushing the boundaries of minimalism. This compilation celebrates the allure of restraint in an era dominated by excess.
What Is Quiet Luxury?
With subtlety and refinement, quiet luxury is an art form. More so, it is a carefully curated blend of craftsmanship, quality, and timeless design. It transcends fleeting trends, instead focusing on enduring elegance and an unwavering commitment to excellence. With this aesthetic, garments are meticulously tailored, materials are chosen with the utmost care, and every stitch tells a story of unparalleled attention to detail.
This is a world where luxury reveals itself through whispers. A subtle play of texture, a perfectly executed drape, or a hidden, exquisite detail known only to the wearer. It's an understated opulence that exudes confidence without the need for extravagant embellishments. The allure lies in the purity of the design, the skill of the artisans, and the enduring appeal of pieces that stand the test of time.
Moreover, quiet luxury brands embrace a minimalist aesthetic, often incorporating simplicity as the ultimate form of sophistication. Their designs showcase clean lines, balanced proportions, and a timeless elegance that defies passing fads. These quiet luxury brands are celebrated for their ability to create pieces that seamlessly blend classic refinement with a modern sensibility. This results in a wardrobe that is both effortlessly chic and eternally stylish.
What's more, quiet luxury is where quality reigns supreme. It's about investing in pieces that transcend seasons and passing trends. Lastly, it's about savoring the beauty of restraint and finding joy in the subtle details that only the discerning eye can truly appreciate.
Best Quiet Luxury Brands
Whether you're an avid fashion enthusiast seeking inspiration to refine your personal style or someone in search of sophisticated wardrobe staples, this list will be your friendly guide to understanding and appreciating the world of quiet luxury. It's time to redefine what it means to be luxurious in a world that values quality, refinement, and a refined sense of style over the noise of overt extravagance.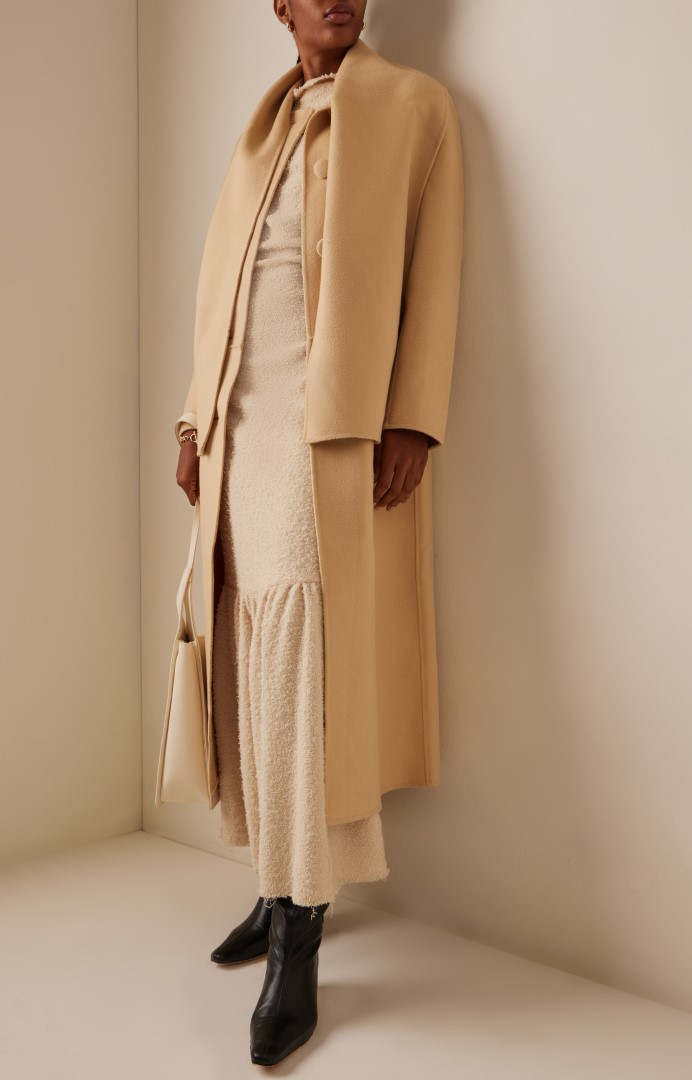 A distinguished quiet luxury brand that epitomizes effortless elegance, Tove has a refined aesthetic that resonates with modern minimalism. Founded by Camille Perry and Holly Wright in 2019, Tove is a testament to the beauty of restraint, where every garment is thoughtfully designed to exude timeless sophistication. From fluid silk blouses to tailored trousers and elegant dresses, the brand's signature feminine silhouettes are characterized by clean lines and graceful simplicity.
Furthermore, the brand's dedication to quality is evident in every stitch, elevating each design into a wearable work of art. Luxurious and elevated pieces drape effortlessly, while precision tailoring creates garments that fit like a second skin.
Not to mention, Tove embraces a neutral color palette that further enhances its quiet luxury aesthetic. Subtle hues and soft tones enhance the brand's ability to create versatile, timeless pieces that effortlessly transition from day to night, occasion to occasion. Moreover, this versatility, combined with the brand's commitment to sustainability, reflects TOVE's belief in conscious consumption.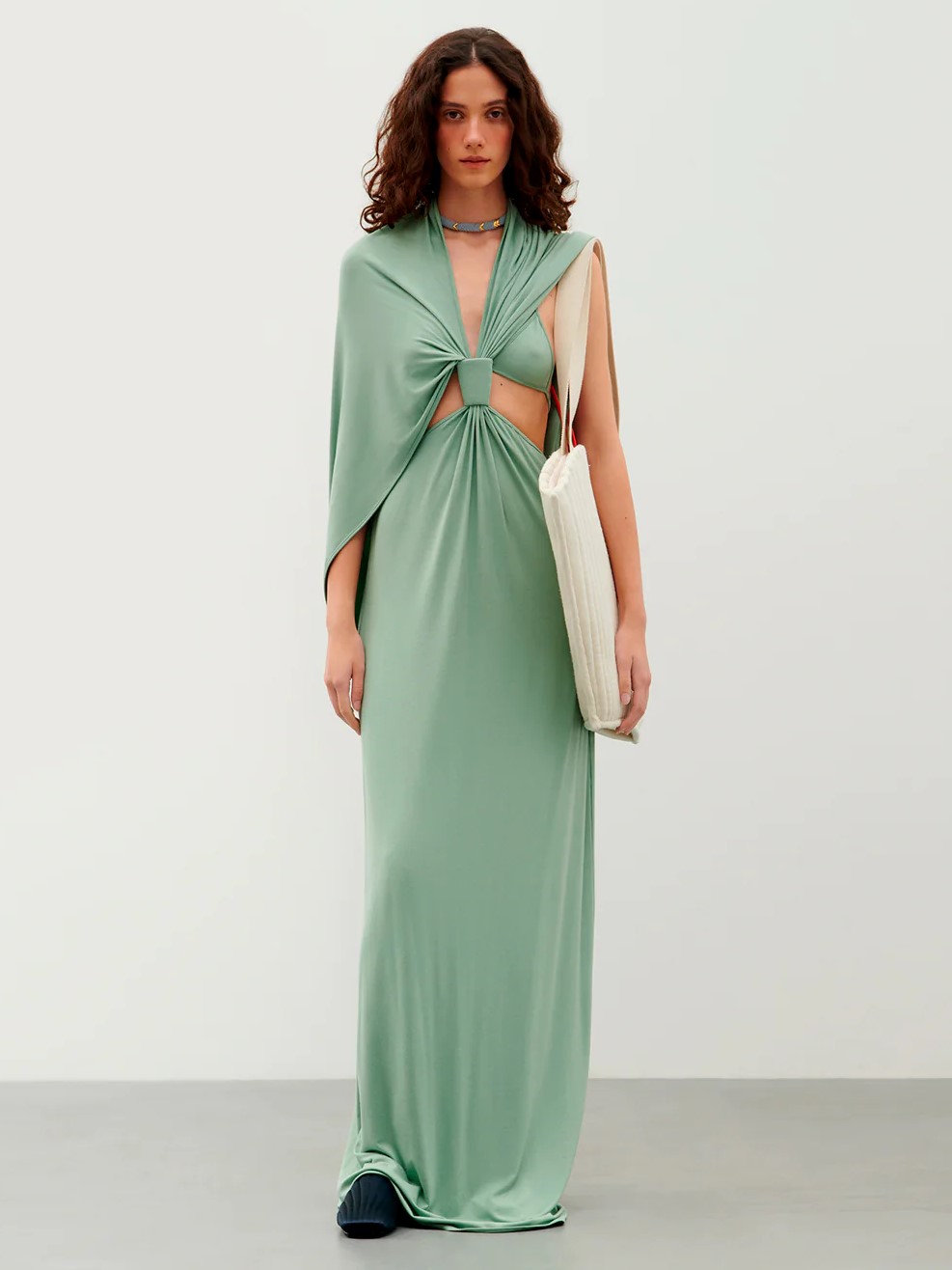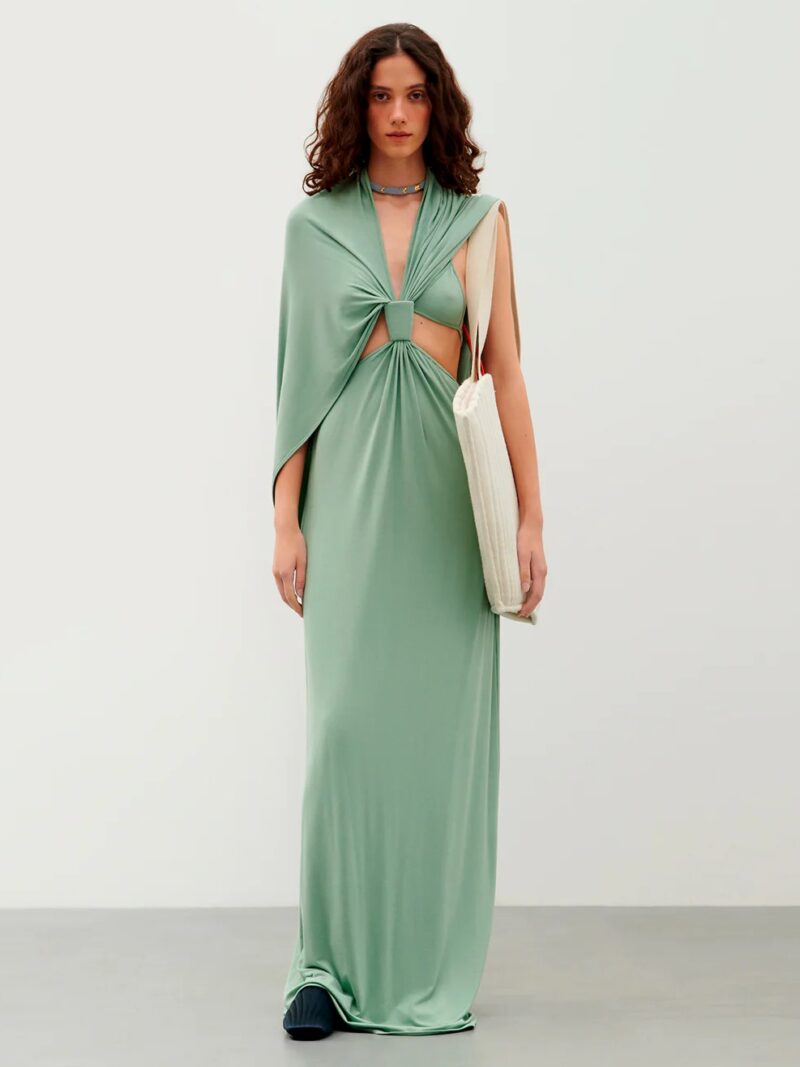 Embodying the essence of minimalist chic, Bevza definitely has a dedication to clean lines, impeccable tailoring, and a monochromatic aesthetic. With a commitment to minimalism, every detail serves a purpose and nothing is superfluous or flashy. Each garment is carefully constructed to create a harmonious balance between simplicity and sophistication. From sleek dresses and tailored blazers to fluid trousers and understated tops, Bevza's collections radiate an effortless sense of style.
Moreover, Bevza also uses a restrained color palette. They often favor shades of white, black, and neutral tones, allowing the focus to remain on the sharp tailoring and impeccable construction of each piece. Apart from clothes, Bevza's minimalist aesthetic extends beyond clothing to a range of thoughtfully designed accessories. From elegant handbags to sleek footwear, each accessory seamlessly complements the brand's apparel.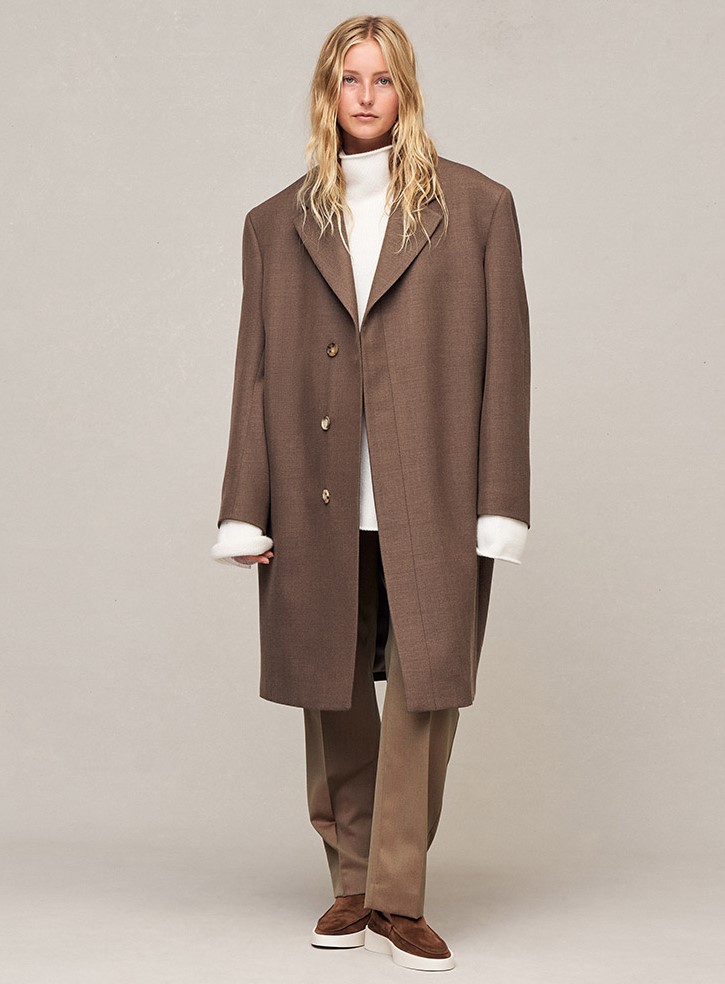 If you're looking for elevated streetwear, there's no better brand than Fear of God. Founded by Jerry Lorenzo in 2012, the brand redefined the landscape of streetwear, seamlessly blending elements of urban fashion with the sophistication of quiet luxury. With a fresh perspective on streetwear fashion, they have become a trailblazer in the industry.
Jerry Lorenzo's vision for Fear of God was born out of a desire to create a brand that bridges the gap between streetwear and high fashion. Successfully, the brand elevated casual attire to new heights of elegance and luxury.
But Fear of God's rise to prominence can be attributed not only to its innovative designs but also to its ability to transcend traditional fashion boundaries. Collaborations with prominent brands further solidified the brand's influence and expanded its reach to a diverse audience. Fear of God's collaborations with the likes of Adidas, Birkenstock, and more have showcased the brand's versatility.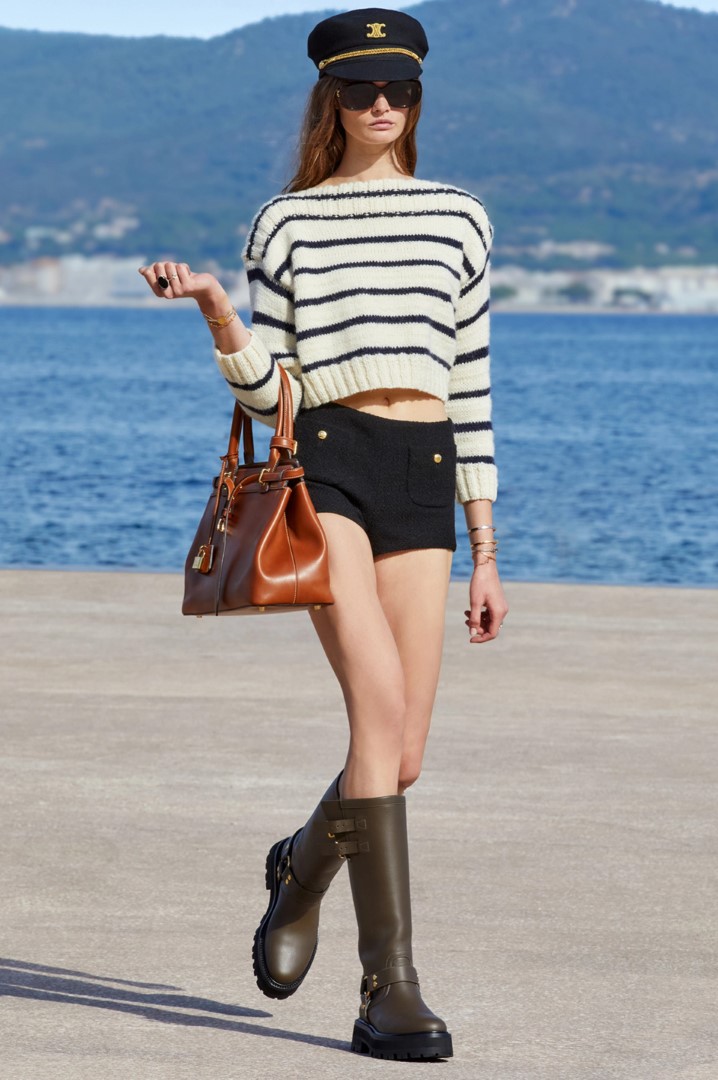 Céline is one of my favorite quiet luxury brands in the market. The illustrious fashion house founded in 1945 by Céline Vipiana, has become synonymous with timeless elegance. With a rich history and a distinct aesthetic, Céline has consistently redefined the boundaries of contemporary fashion.
Céline's designs were characterized by clean lines, impeccable tailoring, and a focus on functionality. This resonates with women seeking a sense of effortless sophistication. Throughout its history, Céline has been led by visionary designers who have shaped the brand's identity. Additionally, Céline's vision extends beyond its garments, encompassing a lifestyle that embodies modernity and timeless elegance. The brand's accessories, including iconic handbags like the Luggage and the Trio, have become coveted symbols of refined luxury.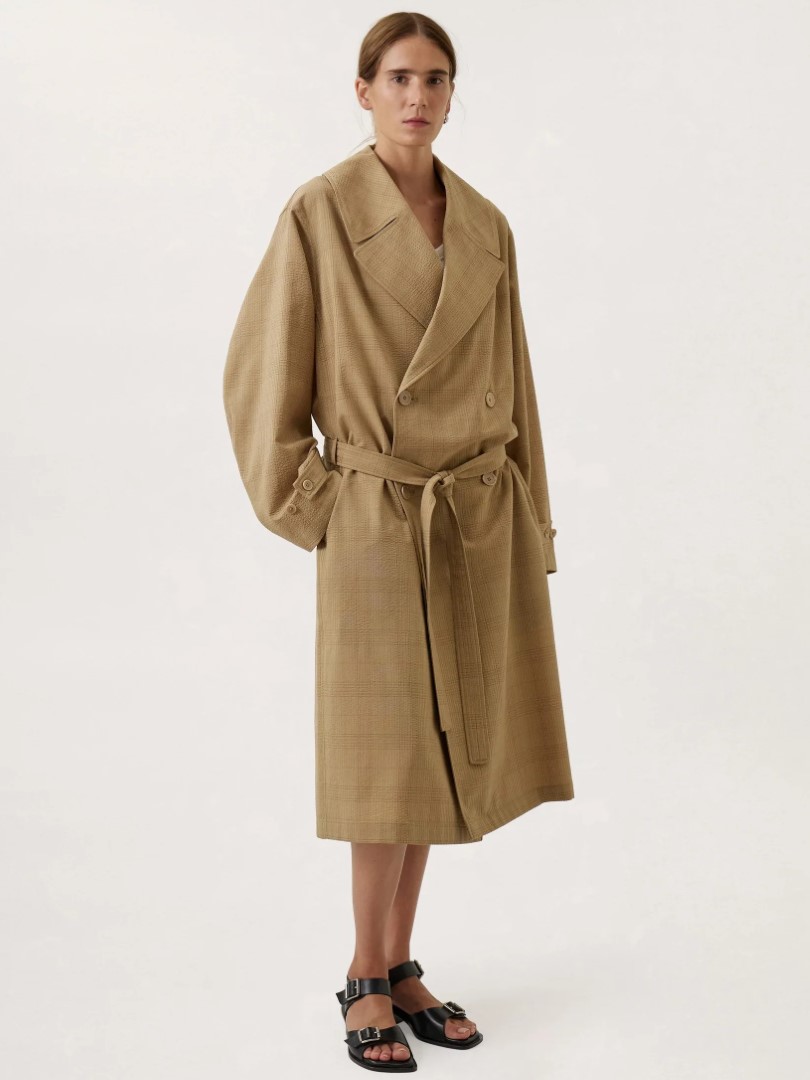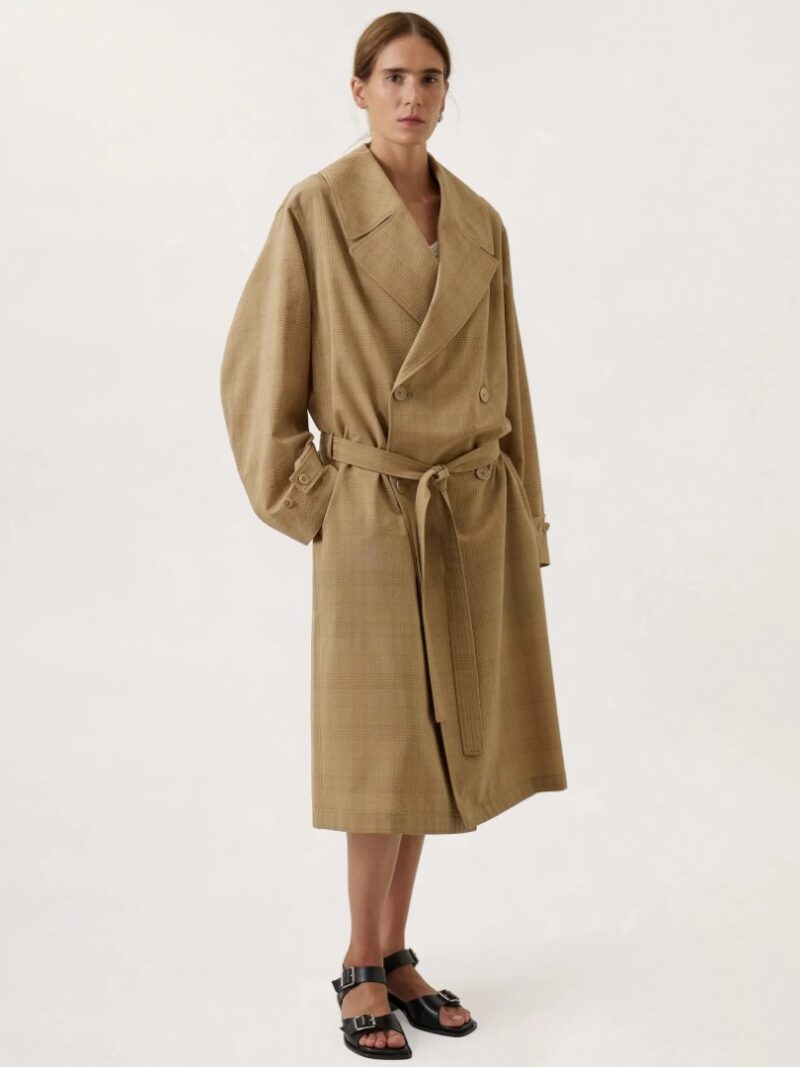 Lemaire's philosophy centers around the idea of creating timeless wardrobe essentials that effortlessly blend modernity with classic sensibilities. The brand's designs embody the essence of quiet luxury. They put an emphasis on clean lines, fluid silhouettes, and expert tailoring. Each piece is a work of art, meticulously crafted to flatter the body and exude an air of effortless sophistication.
The brainchild of the talented duo Christophe Lemaire and Sarah-Linh Tran, Lemaire was founded in 2010. Ever since, the brand has garnered a devoted following that appreciates its refined aesthetic, impeccable craftsmanship, and dedication to creating garments that transcend fleeting trends.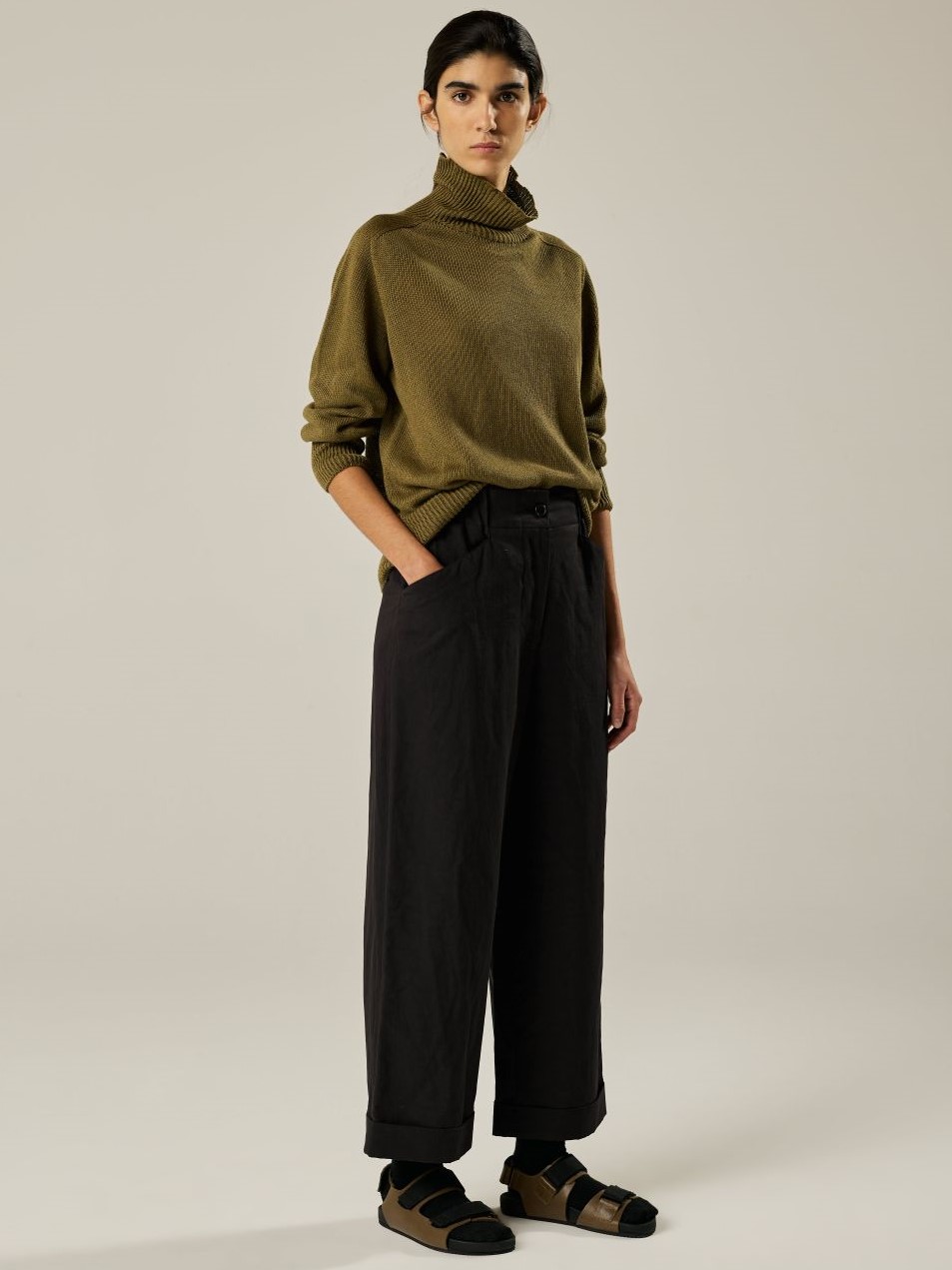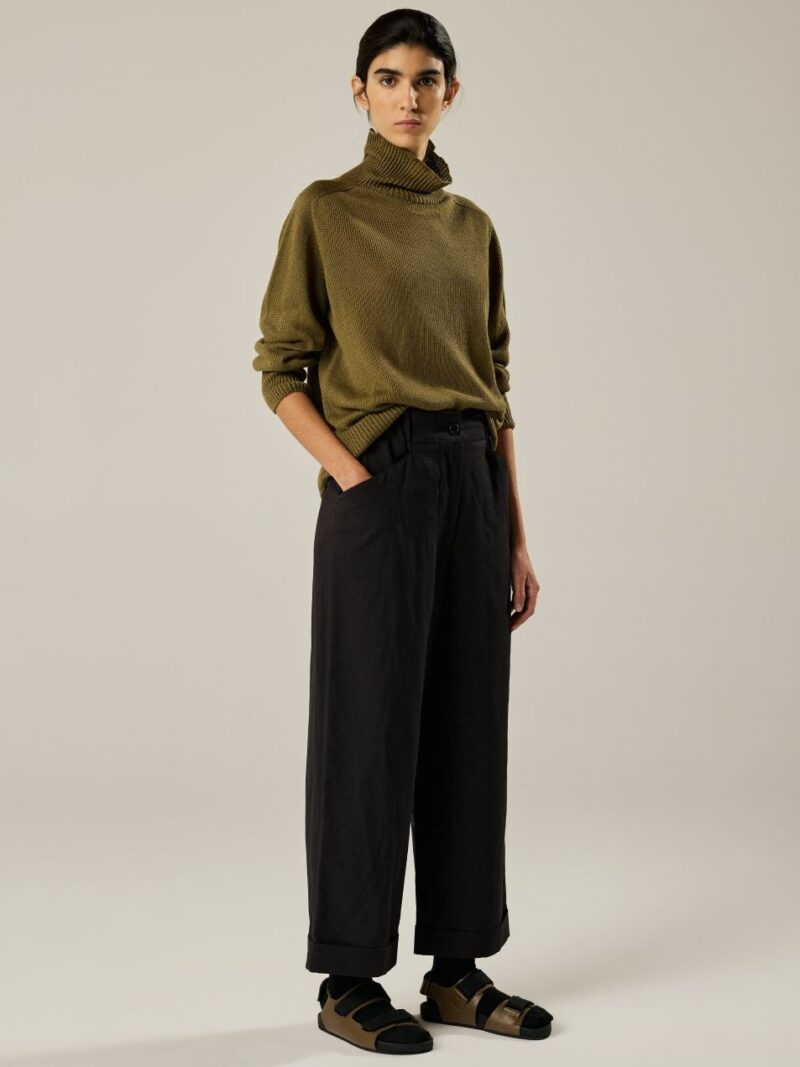 Margaret Howell, the influential British designer, has left an indelible mark on the fashion industry with her signature aesthetic and unwavering commitment to timeless quiet luxury style. Over the course of her illustrious four-decade career, Howell's designs have exemplified her unique vision of understated elegance and refined simplicity, making her a prominent figure among quiet luxury brands.
Renowned for her minimalist approach to color, Howell often favors a muted palette, embracing earthy tones and timeless neutrals to create a truly timeless look. By prioritizing impeccable design and construction, each garment in her collection is a testament to the designer's unwavering commitment to quality over quantity. The result is a collection that exudes classic sophistication while maintaining contemporary appeal, making it a perfect fit for those who appreciate the beauty and value of quiet luxury brands.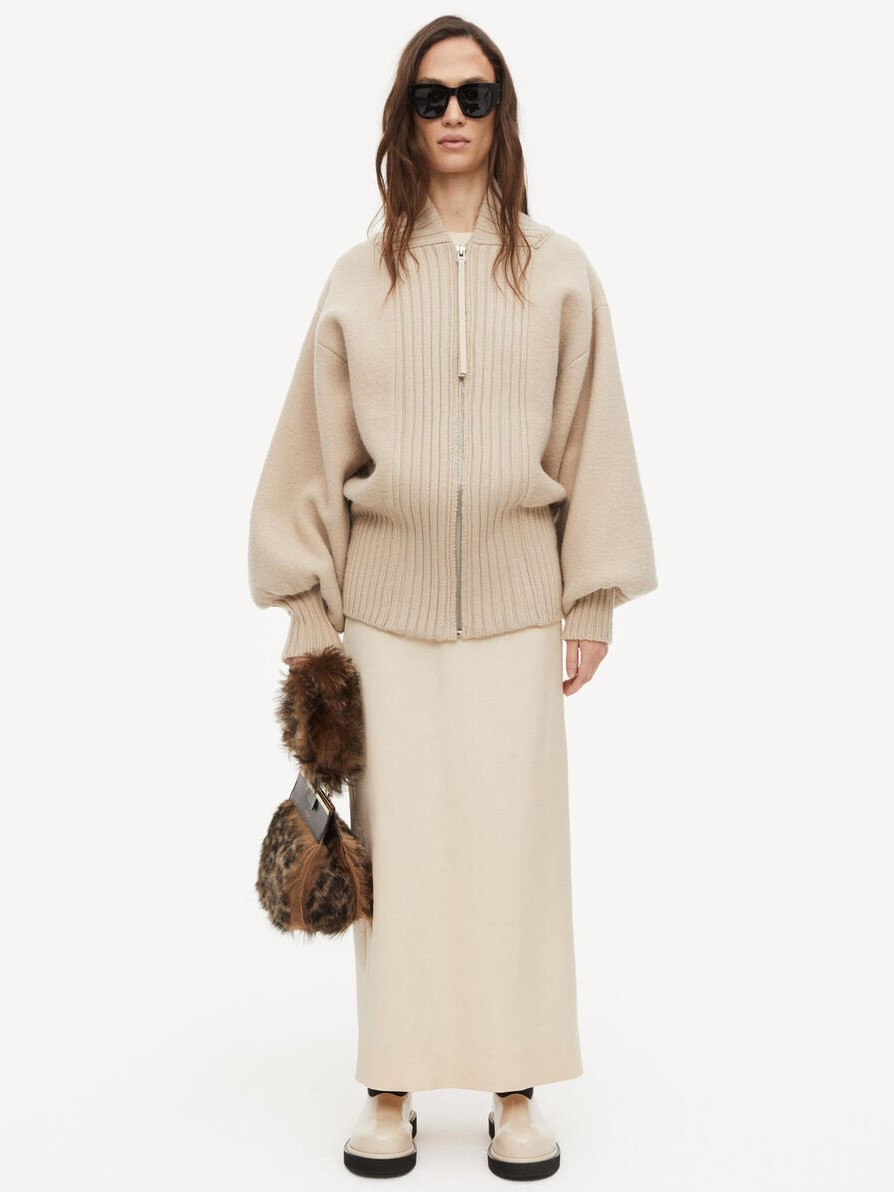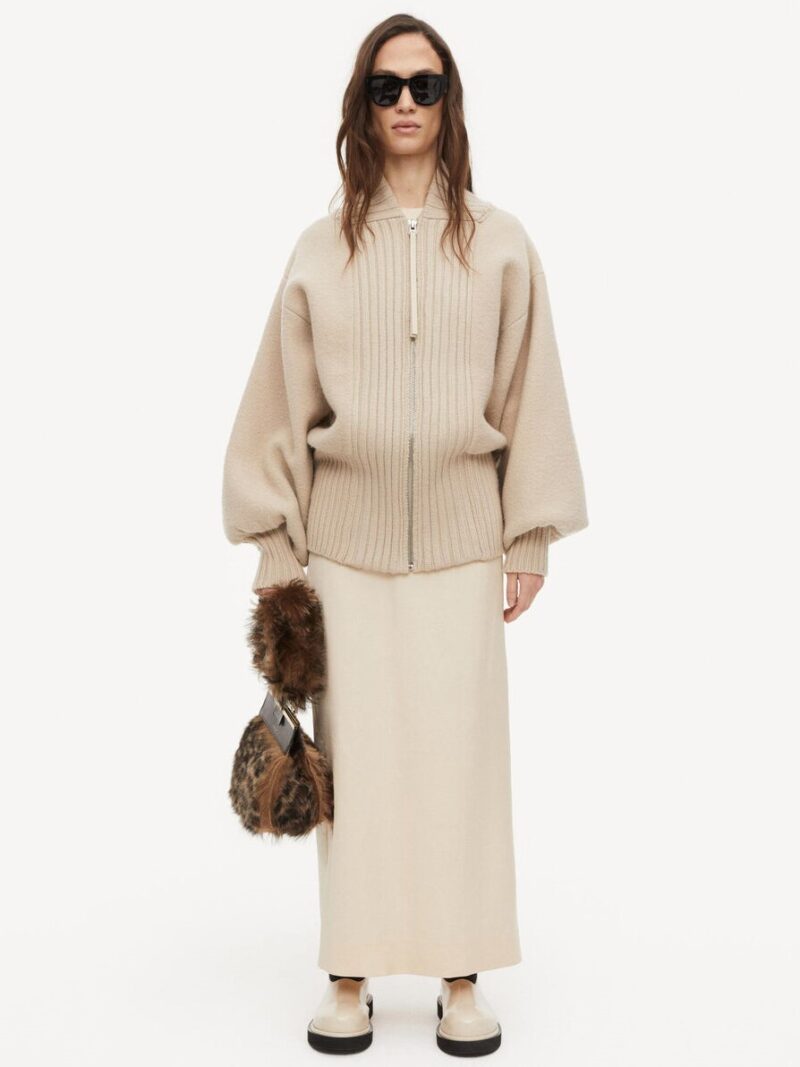 Renowned Danish fashion brand, By Malene Birger, has captured the hearts of style-conscious individuals around the world with its distinctive blend of effortless elegance and contemporary sophistication. Founded in 2003 by its namesake, the brand has become synonymous with quality craftsmanship, refined design, and an unwavering commitment to creating pieces that empower and inspire the modern woman.
Exuding an air of understated luxury and timeless allure, By Malene Birger places an emphasis on the perfect balance between comfort and sophistication. From flowing dresses and tailored separates to elevated basics, the brand's collections showcase a harmonious fusion of clean lines, innovative textures, and gorgeous silhouettes.
Moreover, reflecting its Danish heritage is the brand's commitment to simplicity and functional design. Scandinavian minimalism meets effortless femininity, resulting in pieces that effortlessly enhance the wearer's natural beauty. Just like other quiet luxury brands here, they also feature a neutral color palette, often infused with subtle pops of color or unexpected prints. This creates a versatile range of garments that effortlessly transition from day to night.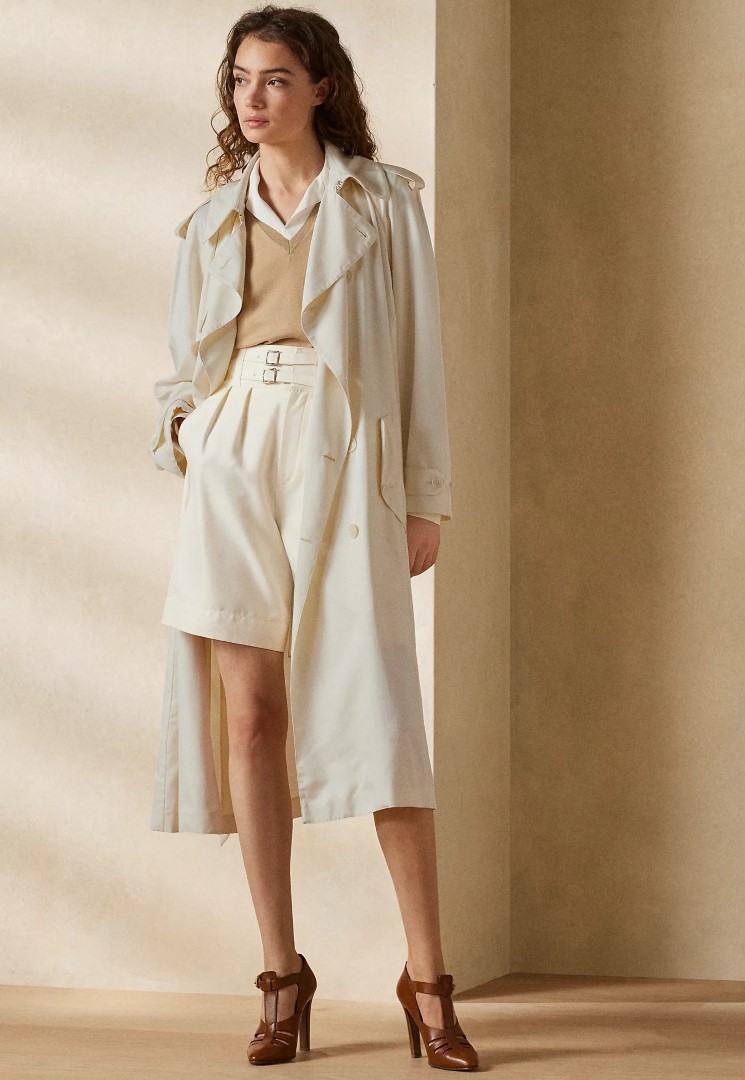 Another favorite of mine on this list is Ralph Lauren. Even if this is the first time you've known of the term, "quiet luxury" you've surely heard of Ralph Lauren before. Since its inception in 1967, Ralph Lauren has become an iconic American fashion brand. They consistently redefined the fashion landscape, showcasing a distinct blend of classic elegance and effortless luxury.
Evoking a sense of timelessness and refined glamour, they offer tailored suits and elegant dresses to casual sportswear and iconic polo shirts. Drawing inspiration from diverse sources such as Hollywood glamour, Ivy League aesthetics, and equestrian traditions, Ralph Lauren's creations are more than just passing trends. They embrace a quiet luxury style that is both sophisticated and enduring.
Furthermore, the brand's signature Polo Ralph Lauren line, with its iconic polo player logo, has become a globally recognized symbol of refined casual wear.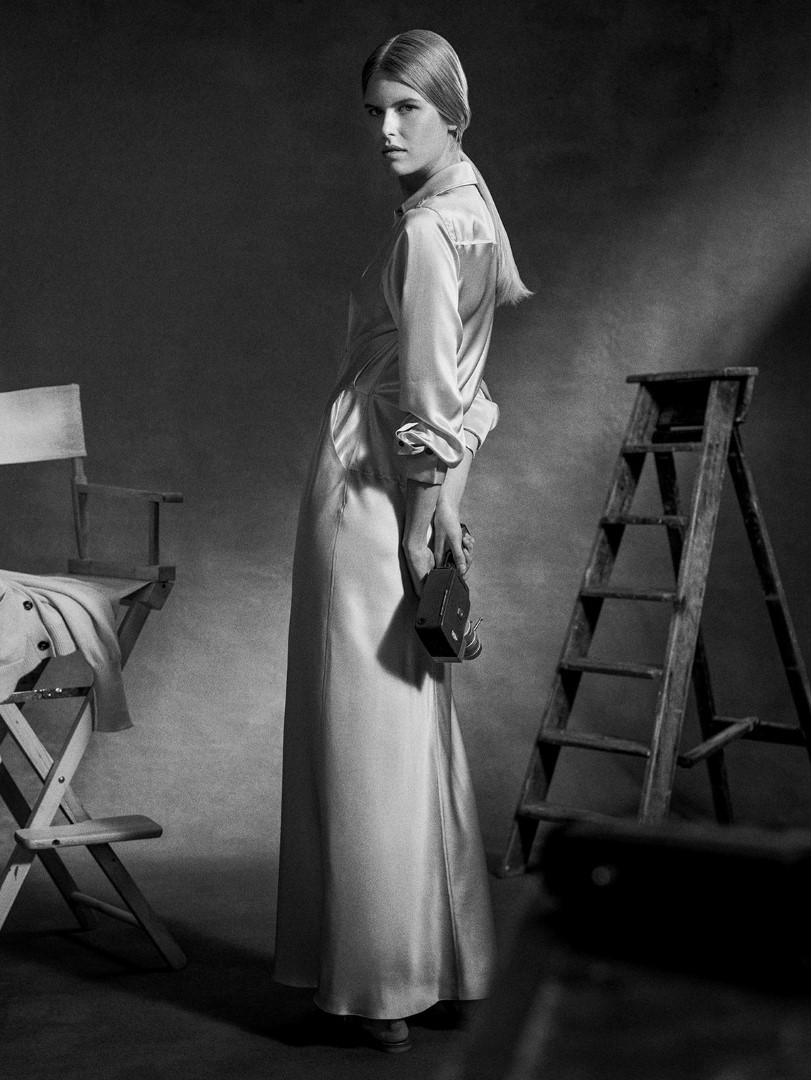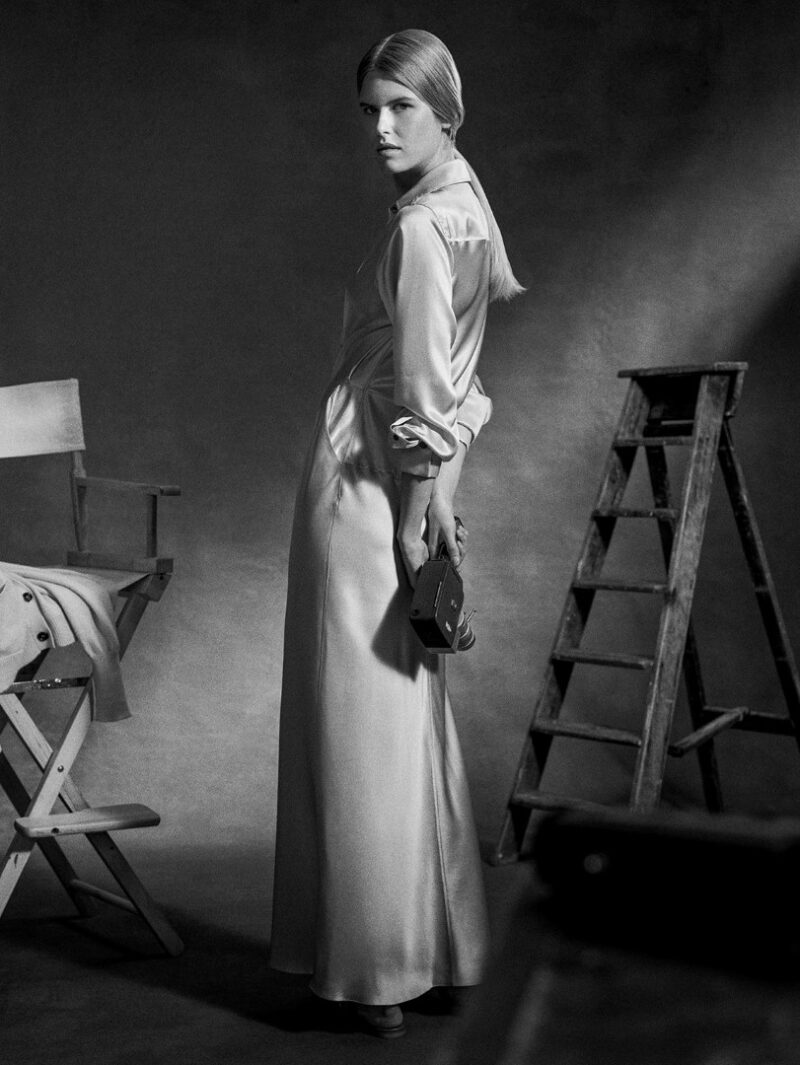 As a purveyor of unparalleled luxury and timeless craftsmanship, Conolly is another go-to quiet luxury brand. With a rich heritage dating back to 1878, Connolly has become synonymous with sophistication, impeccable quality, and an unwavering dedication to creating pieces that emulate the essence of classic British style.
Rooted in a legacy of fine leather craftsmanship, Connolly's designs reflect a refined aesthetic of quiet luxury. From sumptuous leather jackets and exquisite handbags to impeccably tailored garments.
At the heart of Connolly lies a deep appreciation for the inherent beauty of natural materials. The brand's use of the finest hides, carefully selected for their exceptional quality, ensures that each piece not only looks exquisite but also stands the test of time.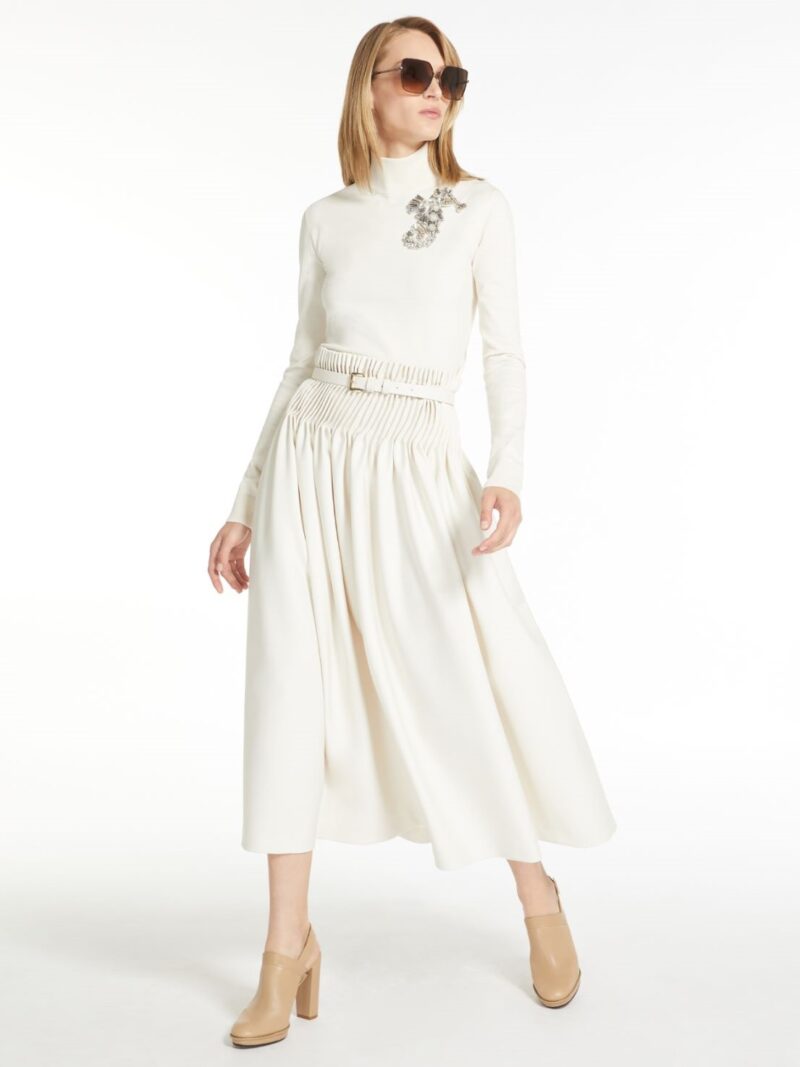 Max Mara's designs epitomize the essence of Italian style, effortlessly blending classic influences with modern aesthetics. From impeccably tailored coats and dresses to refined separates and accessories. Each piece exudes a sense of understated luxury and refined minimalism. Without a doubt, Max Mara appreciates the beauty of clean lines, meticulous cuts, and the finest fabrics. The brand creates garments that give you an effortlessly chic vibe.
Founded in 1951 by Achille Maramotti, Max Mara has remained a family-run business. They're dedicated to upholding the brand's core values of quality and craftsmanship. Beyond its ready-to-wear collections, Max Mara offers a range of accessories and footwear that complement its clothing.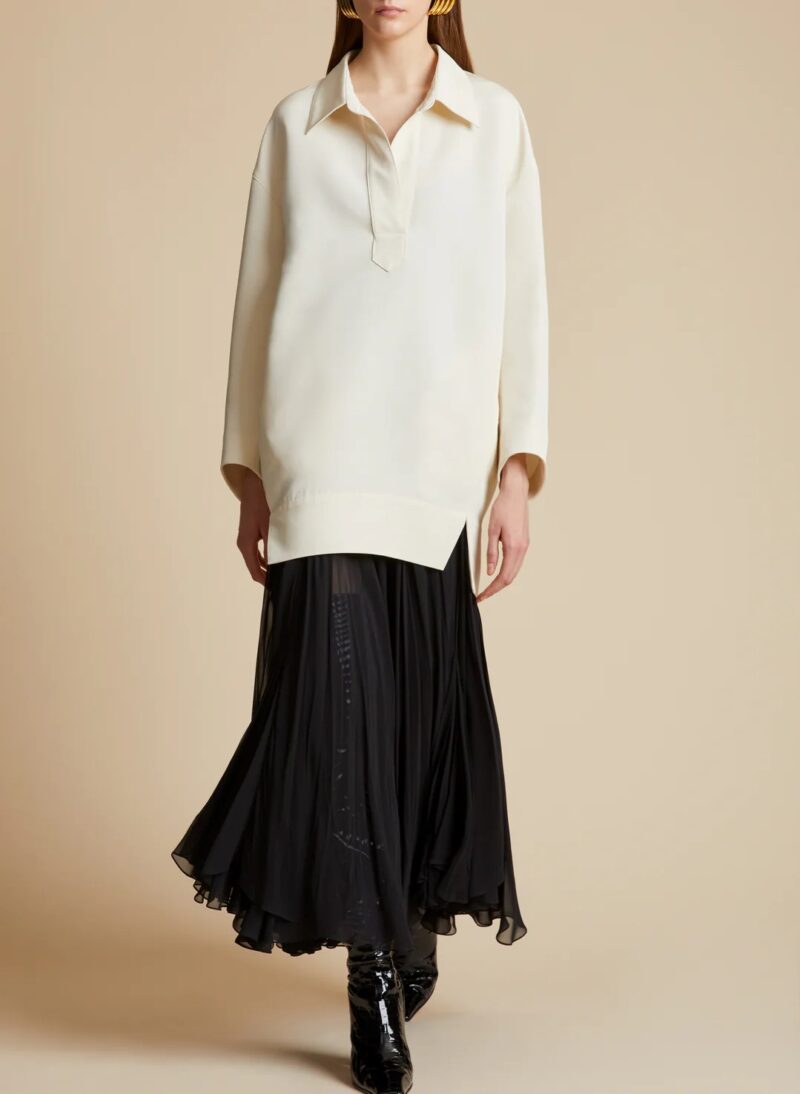 Since its inception in 2016, Khaite has emerged as a leading brand in the fashion industry, earning its place among the top quiet luxury brands. Founder Catherine Holstein has redefined modern femininity with her unique blend of elevated simplicity and understated allure, balancing classic sophistication with a contemporary edge in every garment.
Khaite's signature quiet luxury style is characterized by refined silhouettes that flatter the female form, with a focus on subtle sensuality through strategic cutouts, unexpected details, and thoughtful draping. Each piece is meticulously crafted to suit the needs of the modern woman, offering a versatile range that seamlessly transitions from day to night. By empowering women to embrace their individuality and exude confidence, Khaite has become a go-to brand for those seeking the beauty and value of quiet luxury brands.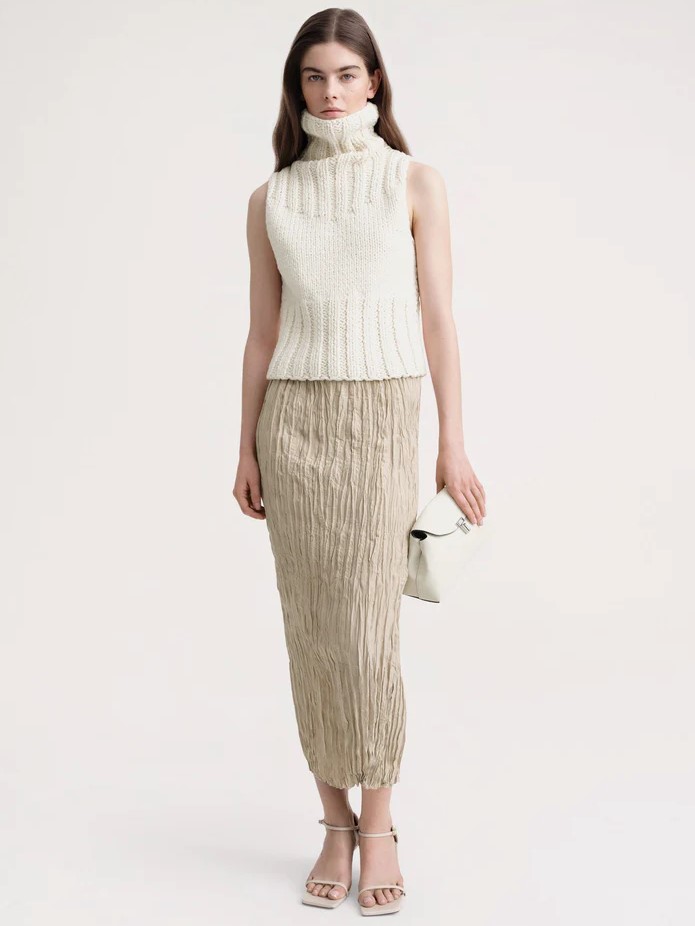 TOTEME has gained international acclaim for its distinct Scandinavian chic aesthetic, offering a refreshing take on minimalistic fashion. With a sense of effortless sophistication and pared-down elegance, each piece is thoughtfully made using the highest quality fabrics. From sleek outerwear and refined knits to tailored trousers and minimalist dresses, TOTEME's collections showcase versatile pieces that you can use from season to season.
With its focus on timeless appeal and versatility, TOTEME invites the modern minimalist to embrace a style that celebrates simplicity without compromising on sophistication.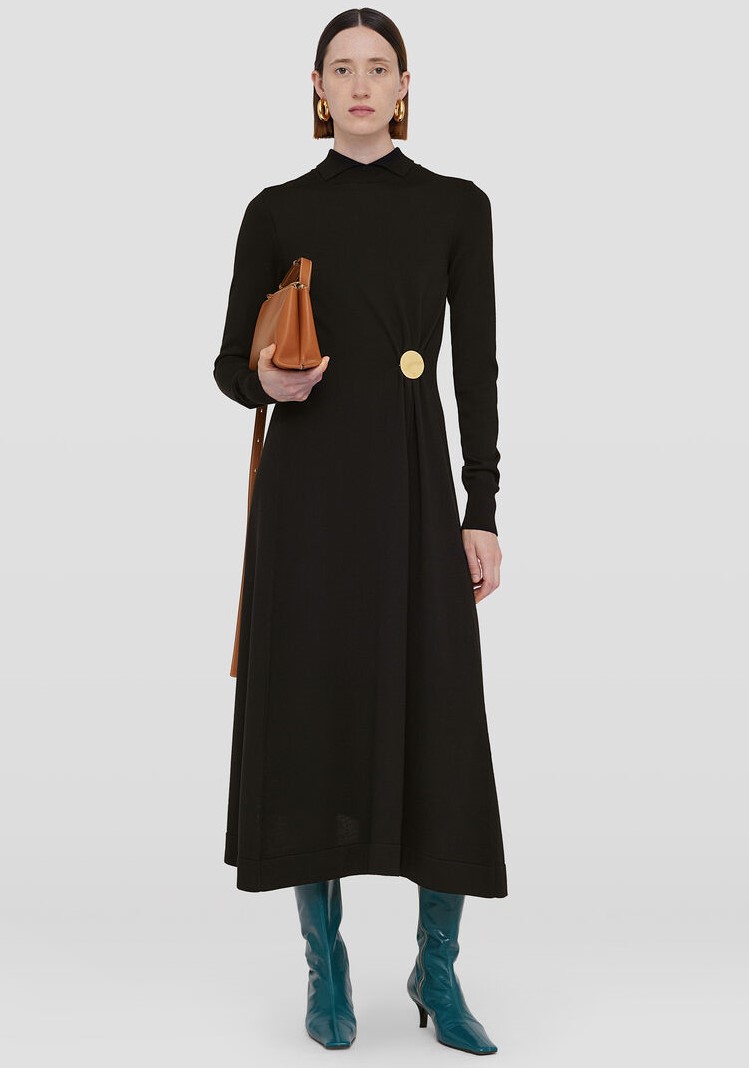 Jil Sander has established itself as an icon of modern minimalism and timeless elegance. The brand's designs embody a sense of purity and precision, emphasizing the perfect balance between form and function. From tailored suits and fluid dresses to cut separates, Jil Sander offers a range of pieces that exude quiet confidence and an effortless sense of style.
What's more, Jil Sander's apparel invites individuals to embrace a style that celebrates simplicity. This allows the wearer's personality to shine through. By choosing Jil Sander, one can effortlessly elevate their wardrobe and create a lasting impression with understated sophistication.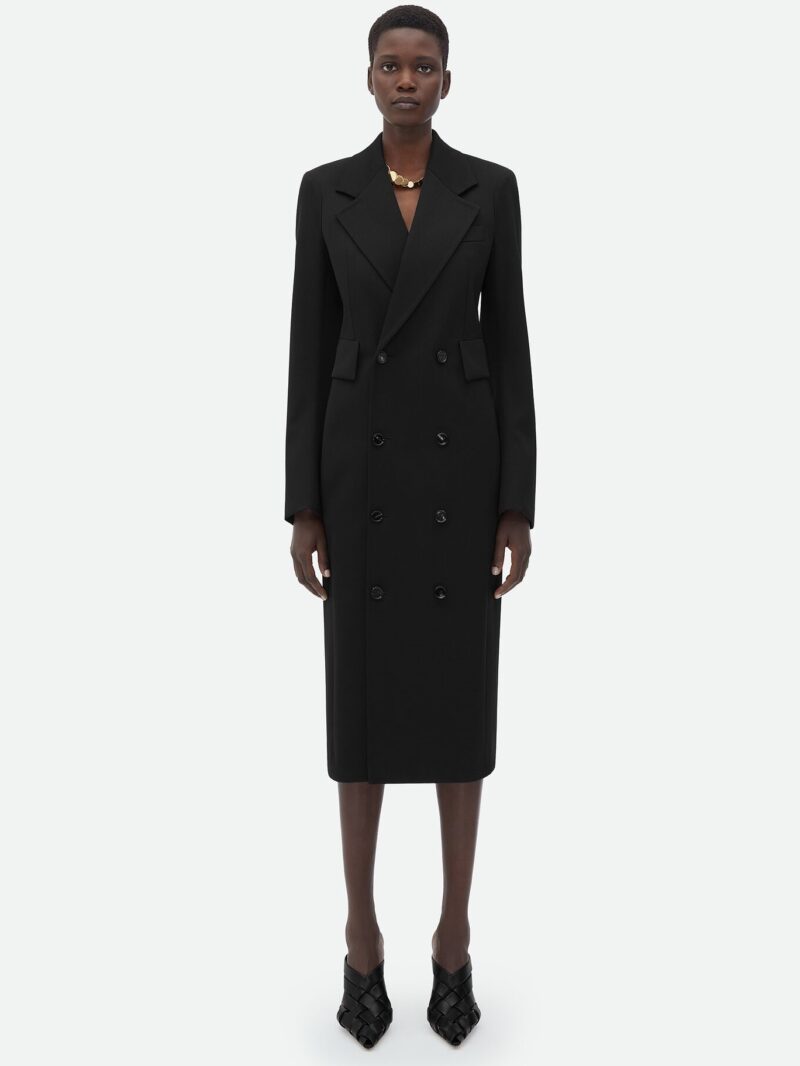 The esteemed Italian luxury brand has captivated the fashion world with its unrivaled craftsmanship, discreet elegance, and unwavering commitment to uncompromising luxury. Founded in 1966, Bottega Veneta has become synonymous with exquisite leather goods, timeless design, and a distinctive aesthetic that transcends trends.
Bottega Veneta's designs are characterized by meticulous attention to detail and a dedication to artisanal craftsmanship. Moreover, every piece is meticulously handcrafted by skilled artisans, employing traditional techniques that have been passed down through generations. From the iconic Intrecciato weave to intricate leatherwork, Bottega Veneta's creations exemplify the brand's commitment to excellence.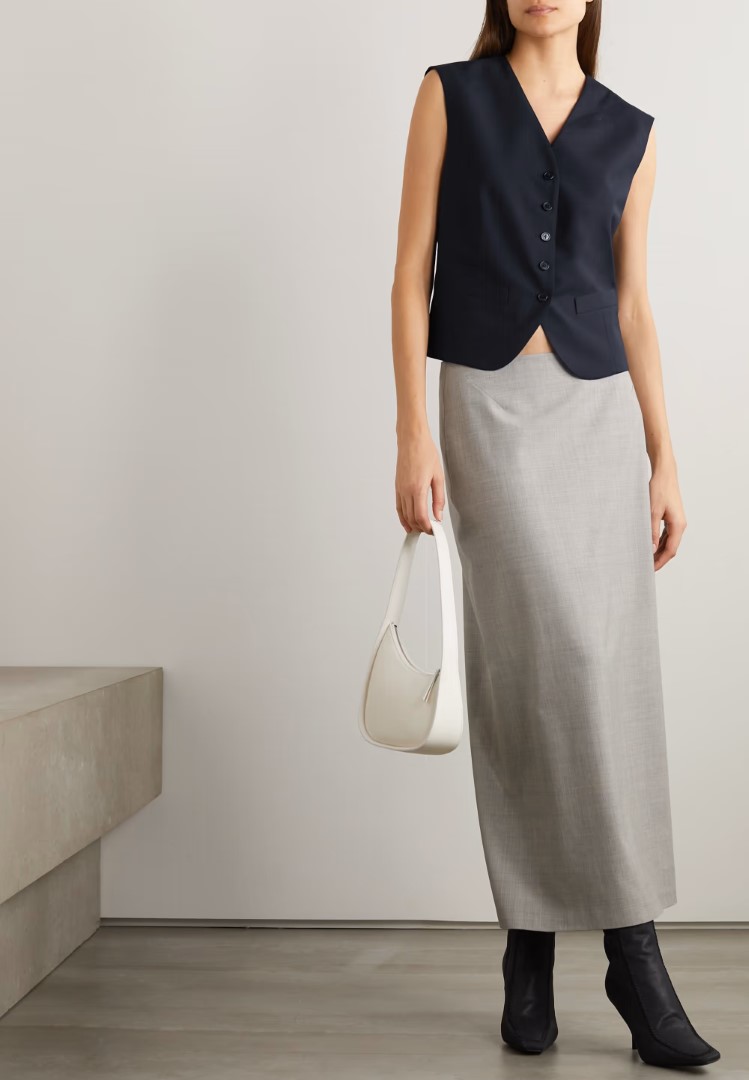 The Row is no stranger to the world of quiet luxury. Especially when you find out that it's Mary-Kate and Ashley Olsen's own fashion brand. And if there are any fashion icons that know quiet luxury, it's definitely these twins! Their brand has carved a distinct niche in the world of fashion, offering effortless luxury and unparalleled sophistication.
The brand's signature style lies in its ability to create silhouettes that celebrate the female form. The Row embraces clean lines, flattering proportions, and luxurious fabrics. This results in designs that exude a sense of effortless sophistication and a timeless allure.
Moreover, The Row's philosophy extends beyond fashion. Meaning, the brand embraces sustainability and ethical practices in its production processes. The commitment to craftsmanship and quality is paralleled by a dedication to responsible sourcing and manufacturing. This ensures a harmonious balance between luxury and environmental consciousness.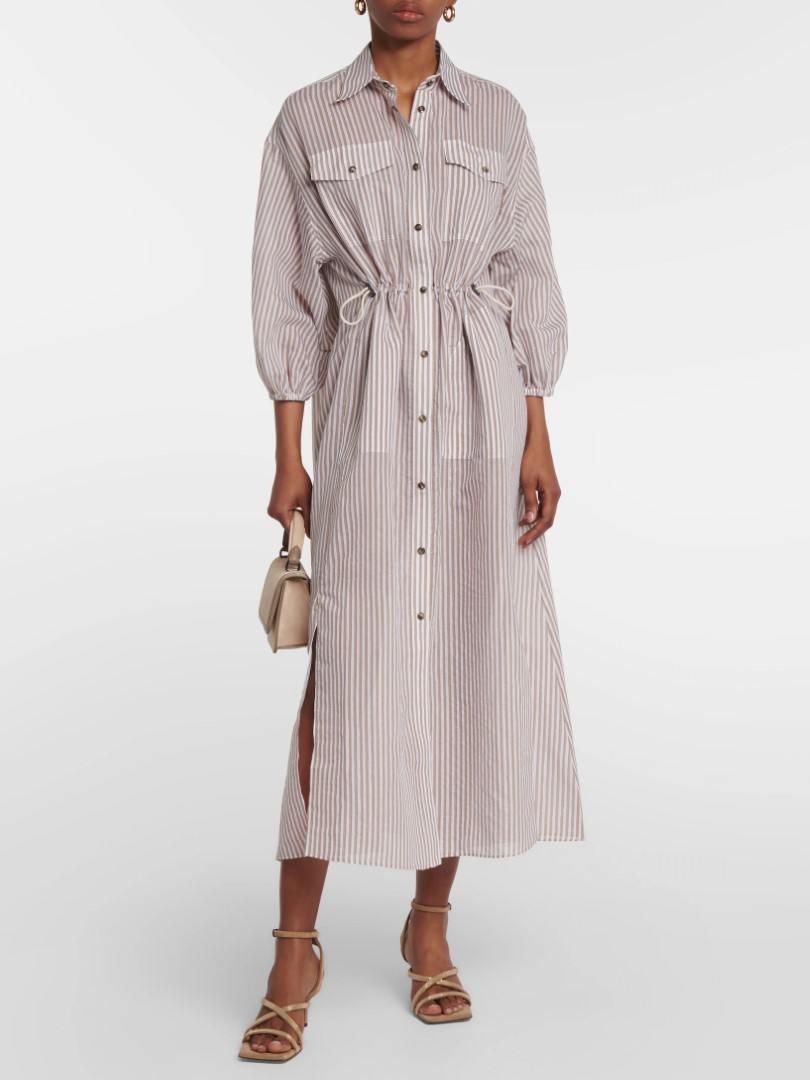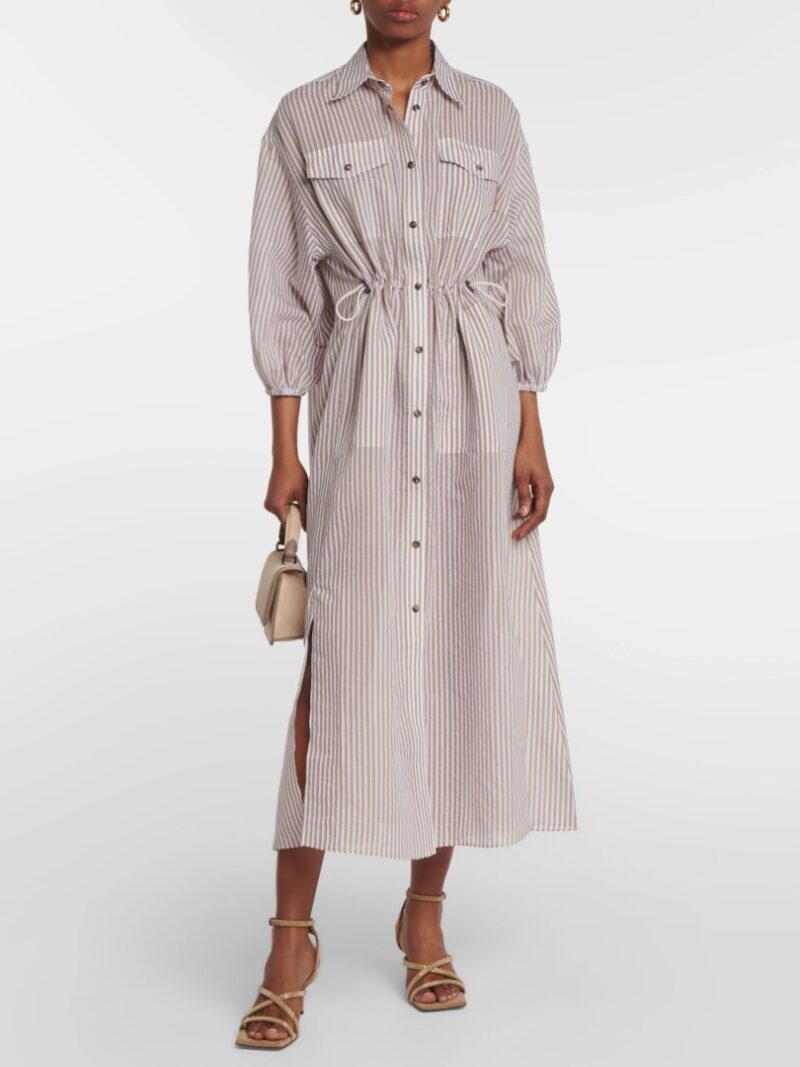 At the heart of Brunello Cucinelli lies a profound respect for traditional Italian craftsmanship. Each design is meticulously handmade by skilled artisans, who employ age-old techniques and the highest quality materials. From sumptuous cashmere sweaters and tailored blazers to flowing dresses and expertly crafted leather goods, Brunello Cucinelli's creations epitomize the brand's dedication to exceptional quality and attention to detail.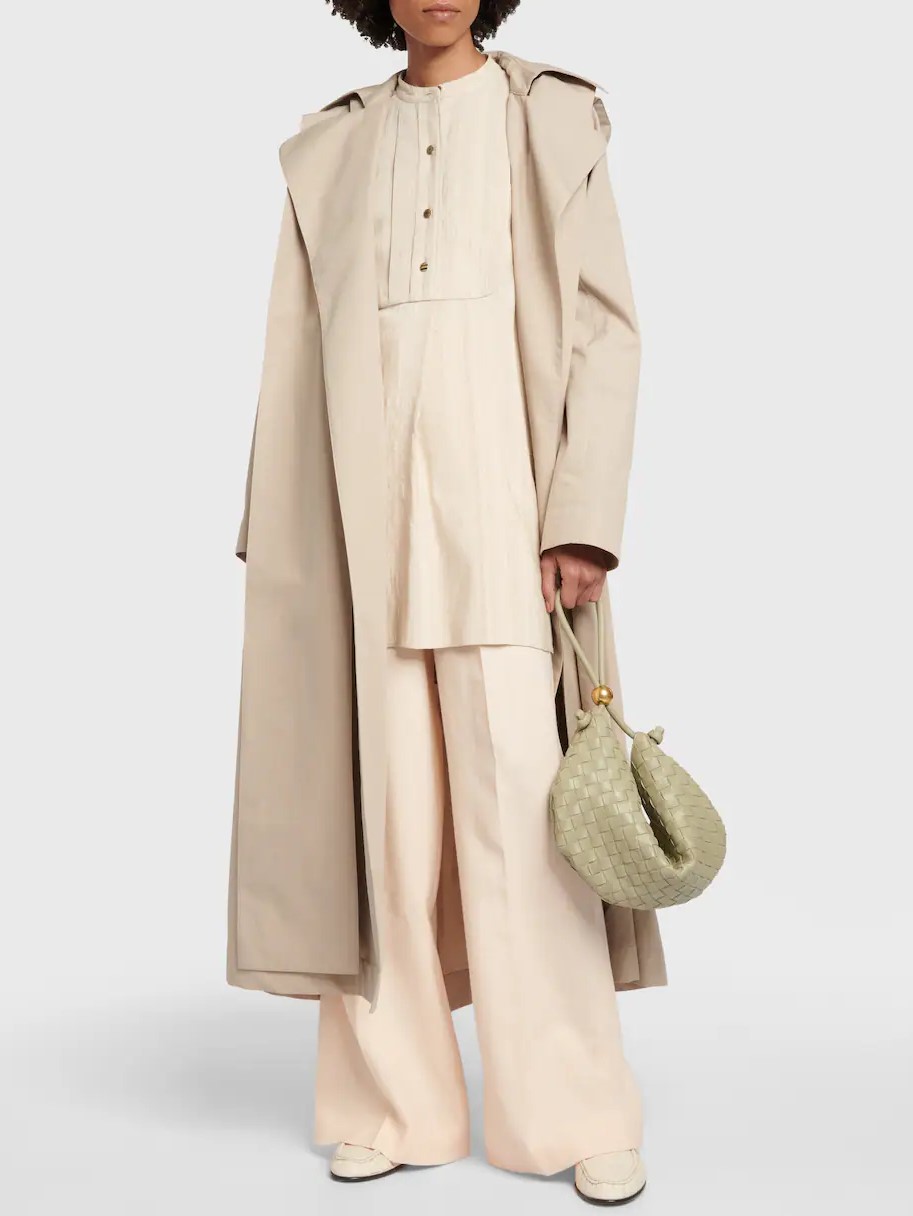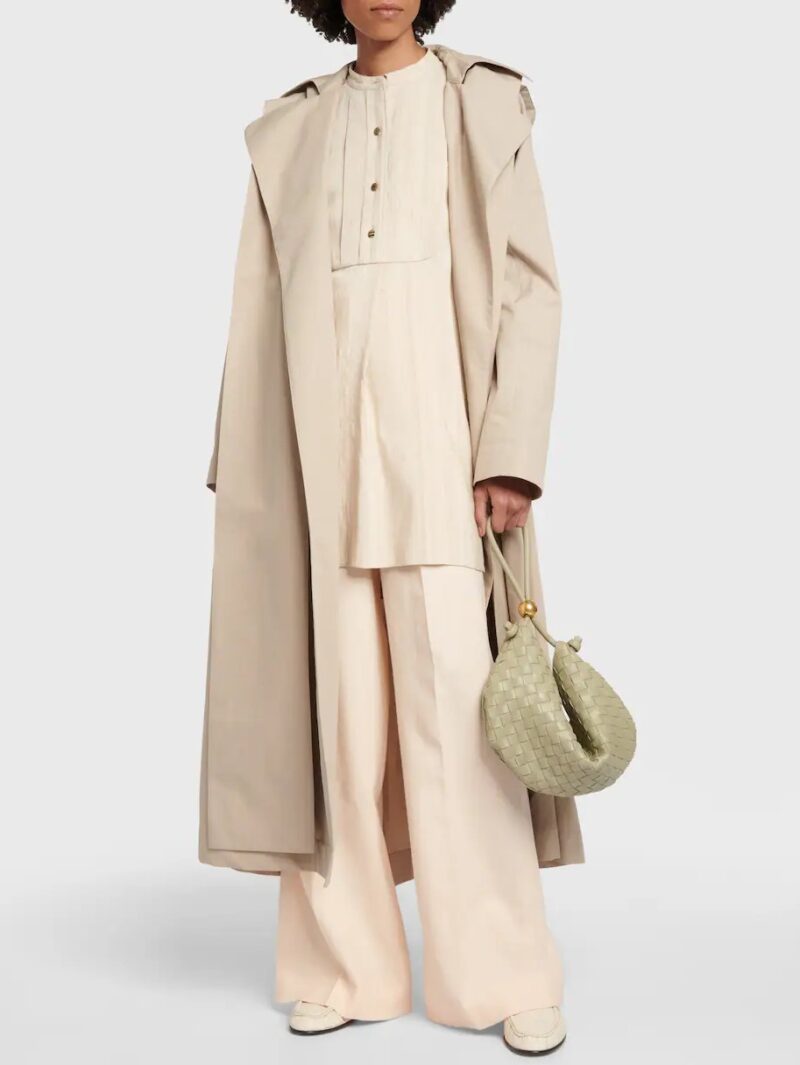 Loro Piana is a revered Italian fashion brand that has long been celebrated for its unparalleled mastery of exquisite materials and commitment to timeless luxury. To further prove my point, the brand's philosophy lies in a deep appreciation for the world's finest fabrics. The brand sources rare and precious materials from across the globe, including the finest cashmere, vicuña, and merino wool.
With its unwavering commitment to quality, meticulous craftsmanship, and an aesthetic that celebrates refined elegance, Loro Piana invites you to indulge in a style that transcends fleeting trends and embraces the enduring beauty of luxurious materials.
FAQs About Quiet Luxury Style:
Are quiet luxury brands more sustainable?
Many quiet luxury brands prioritize sustainable practices by emphasizing longevity, quality, and ethical production. Their focus on timeless designs often means that their products are not subject to trends, reducing the pressure for constant consumption.
Is "quiet luxury" synonymous with "minimalism"?
While there are overlaps between the two concepts, quiet luxury goes beyond minimalism. It emphasizes high-quality materials, impeccable craftsmanship, and exclusivity, whereas minimalism focuses on simplicity and functionality.
What defines the aesthetic of quiet luxury style?
Quiet luxury style is characterized by its understated elegance and refined simplicity. It embraces timeless designs, impeccable craftsmanship, and a subdued color palette. The focus is on subtle details and quality materials rather than flashy embellishments.
Can you provide examples of quiet luxury style in clothing? Quiet luxury clothing often features clean lines, tailored silhouettes, and exquisite fabrics. Think of a perfectly tailored cashmere coat, a well-fitted silk blouse, or a meticulously crafted leather jacket as prime examples. This look is popular in Europe, especially with French fashion.
Is comfort a key aspect of quiet luxury style?
Yes, comfort is essential in quiet luxury style. The focus on quality materials translates to comfortable and wearable pieces that offer a sense of ease while maintaining a polished appearance.
How does quiet luxury style impact accessories?
In accessories, quiet luxury style is reflected in minimalist designs that highlight expert craftsmanship. Handbags, shoes, and jewelry may feature subtle textures, refined hardware, and classic shapes that transcend trends.
Can you mix quiet luxury pieces with other styles?
Absolutely. Quiet luxury pieces can be integrated into various styles, enhancing your overall look with their timeless appeal. Pair a quiet luxury silk blouse with jeans for a casual yet sophisticated ensemble or wear a discreet luxury watch with both formal and casual outfits.
What's the role of color in quiet luxury style?
Quiet luxury style often favors neutral and muted colors, such as soft whites, beige, gray, navy, and black. These colors create a cohesive and elegant wardrobe that can easily be mixed and matched.
How can one curate a quiet luxury wardrobe on a budget?
Building a quiet luxury wardrobe on a budget involves prioritizing versatile pieces made from quality materials. Invest in classic staples like a well-tailored blazer, a timeless leather bag, and a pair of elegant shoes that will last for years.
Is quiet luxury style gender-specific?
No, quiet luxury style transcends gender. It can be embraced by individuals of any gender who value understated elegance, quality craftsmanship, and minimalistic design.
How does quiet luxury style contribute to sustainable fashion practices?
Quiet luxury's focus on longevity and quality inherently aligns with sustainable fashion. By investing in well-made pieces that withstand the test of time, consumers reduce the need for frequent replacements, thus minimizing their environmental footprint.
Quiet luxury brands have become increasingly popular in recent years. These quiet luxury brands offer a unique blend of understated elegance and subtle sophistication, appealing to consumers who value quality over flashy logos and ostentatious designs. From fashion and accessories to home decor and lifestyle products, quiet luxury brands have carved out a niche in the market by prioritizing craftsmanship, attention to detail, and timeless style. Whether you're looking for a new handbag, a pair of shoes, or a piece of furniture, there's a quiet luxury brand out there that will meet your needs and exceed your expectations. So if you're in the market for something special, consider exploring the world of quiet luxury brands and discover the beauty of understated luxury for yourself.