Italy is well-known for many things—delicious food, amazing architecture, and, of course, fashionable clothing. If you're in the market for new threads and looking for something a little different, you can't go wrong with an Italian fashion brand.
Italian style became popular for several reasons. One is that Italian clothes are made of high-quality materials. Italian designers often use luxurious materials like silk, cashmere, and leather to create their garments. They also have a reputation for being able to craft clothing that is both stylish and timeless. In other words, you can buy an Italian brand shirt or dress today and wear it 20 years from now and still look fashionable.
Another reason Italian fashion brands are so popular is that they offer something for everyone. Whether you prefer a more classic look or something more on-trend, you can find it from an Italian designer. And because there are so many different brands to choose from, you can easily find one that fits your style perfectly.
This blog post will look at some of the best Italian fashion brands you should definitely check out. From high-end brands like Gucci and Fendi to more affordable options like Kappa, there's something for you on this list. Start exploring the best Italian fashion brands and see what all the fuss is about!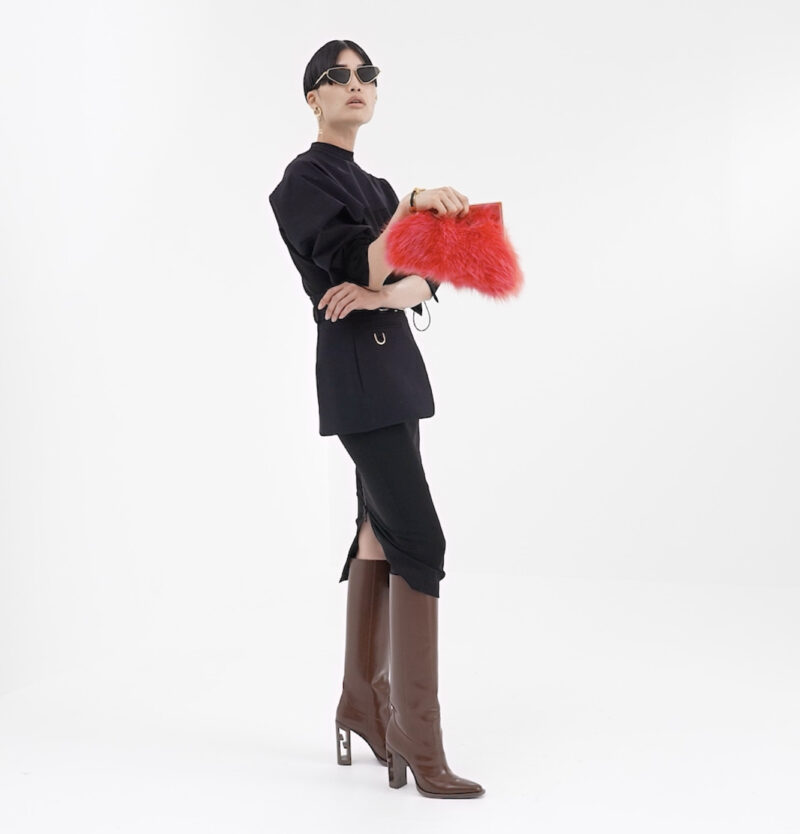 Founded in 1925, Fendi is one of the oldest Italian fashion brands. The brand was started by husband and wife Edoardo and Adele Fendi in Rome as a fur and leather store. Fendi is regarded as one of the world's foremost authorities on fur and is known for its groundbreaking work in the industry.
In the 1940s, the five sisters Paola, Anna, Franca, Carla, and Alda took over the company and started adding a fresh, youthful viewpoint. In the 1960s, Karl Lagerfeld joined the company and helped to reinvent Fendi's image by adding a modern perspective to traditional Italian furs.
The brand also offers a range of Ready-to-Wear clothing, shoes, bags, jewelry, and fragrances. Fendi has been worn by everyone from Hollywood royalty like Audrey Hepburn to contemporary style icons like Rihanna.
Fendi is one of the world's most recognizable Italian fashion brands. Thanks to its rich history and timeless Italian style, Fendi will continue to be a favorite among fashion lovers for years to come. If you're looking for classic Italian clothing brands, Fendi is definitely the place to start.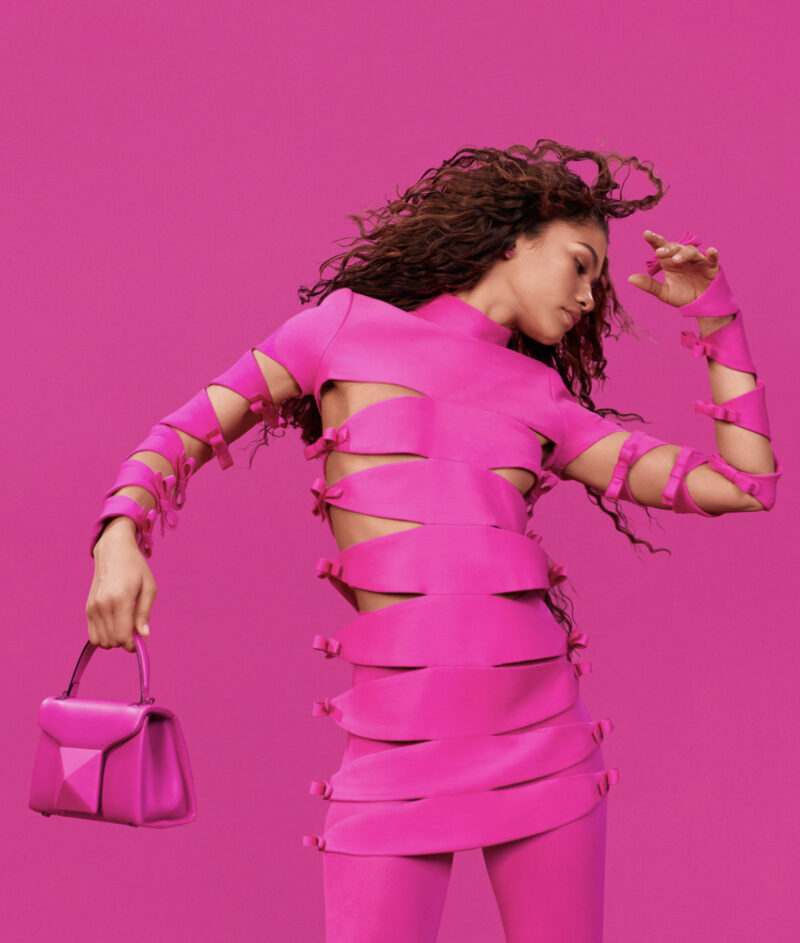 Italian-born Valentino Garavani studied fashion at a young age before moving to Paris to pursue formal schooling. He returned to Rome in 1960 to start his own fashion business, fusing the luxurious, rich style of Parisian fashion with his Italian flare.
Valentino worked diligently for the next 50 years to build an empire, eventually becoming a red carpet staple with many celebrity followers. He made his mark by utilizing a signature shade of red for the majority of his dresses – a hue that came to be known simply as "Valentino Red."
Valentino's dedication to his craft and undeniable talent have cemented him as one of our most iconic Italian designers. His legacy will continue to inspire future generations of Italian designers and beyond.
If you want to shop at really classic Italian clothing brands and don't care about the price tag, Valentino is your place.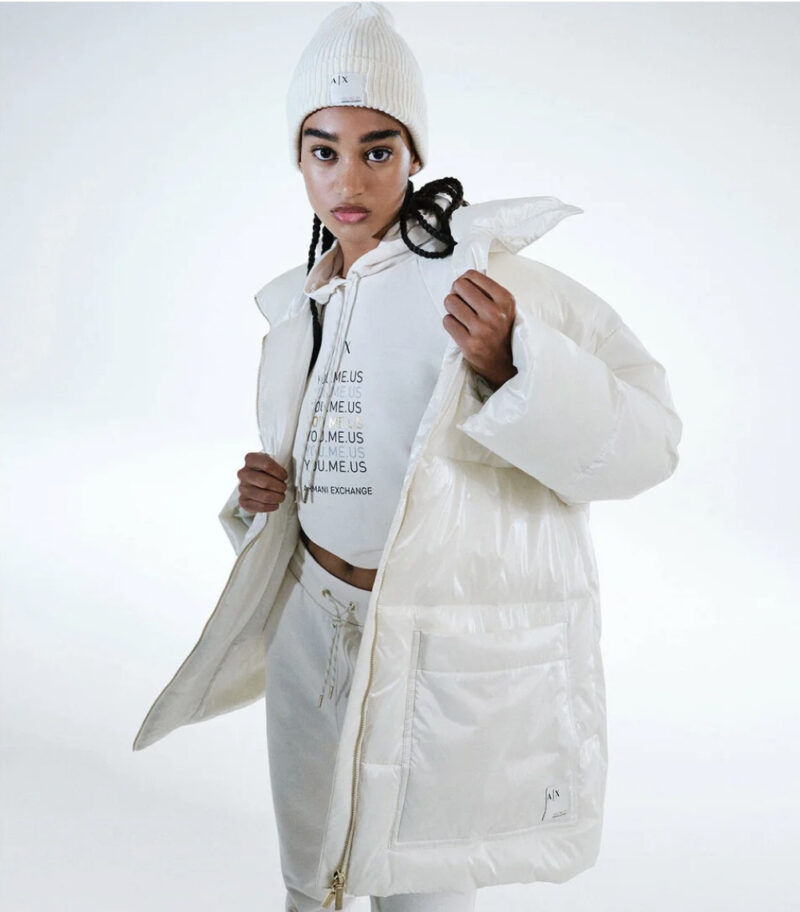 The Italian fashion industry is one of the most respected in the world, and Giorgio Armani is one of its most celebrated Italian designers. Armani's story is inspiring: he launched his fashion empire in 1975 and focused on common people and street clothes. Today, his company boasts a large roster of diffusion brands popular among fashion enthusiasts of all ages and socioeconomic backgrounds.
The company's success is built on a foundation of classic Italian style. Armani's designs are characterized by clean lines, simple silhouettes, and a focus on comfort and function. This understated approach to fashion has made Armani a favorite among men and women who appreciate Italian style.
Today, this eponymous fashion offers everything from ready-to-wear clothing to accessories and home goods. Everyone, from movie stars to royalty, has worn Armani's elegant designs.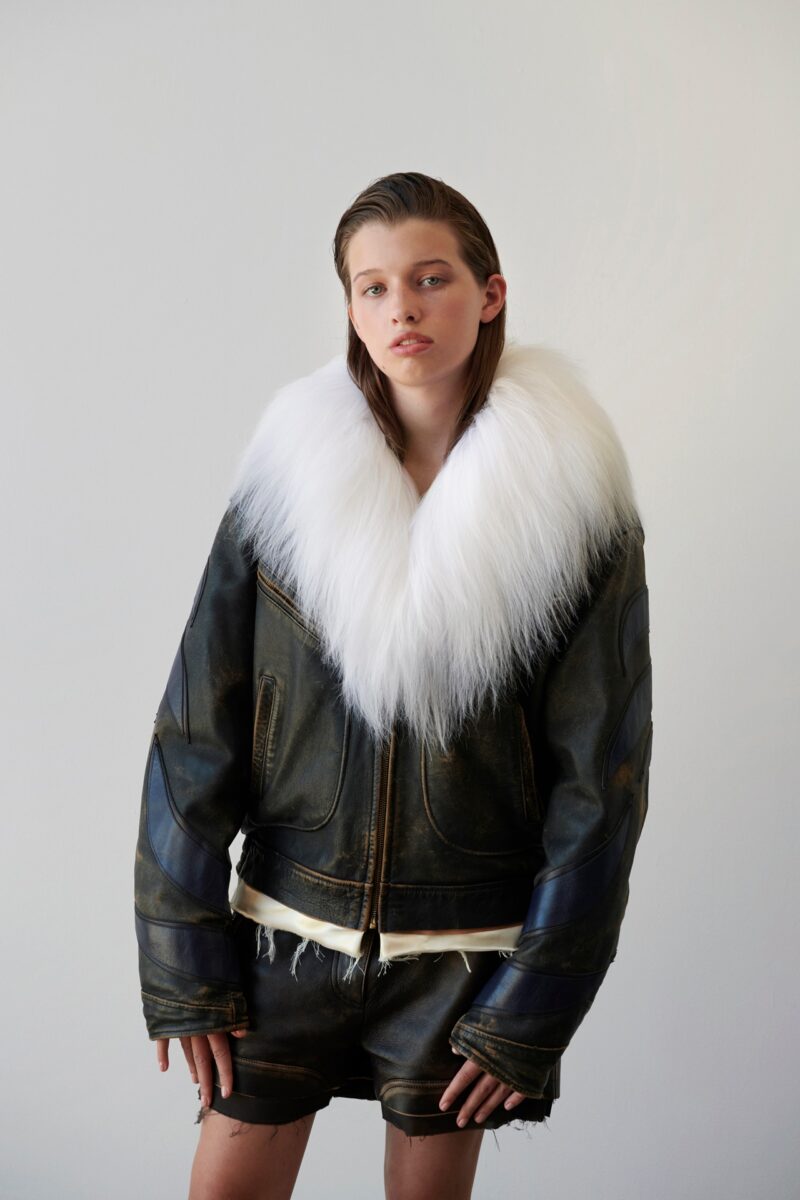 Italian fashion is known for its elegance and sophistication. But another side to Italian fashion is just as popular: Italian street style. Italian street style is all about being cool, confident, and stylish. And no Italian fashion brand embodies Italian street style quite like Miu Miu.
Miu Miu was founded in 1993 by Miuccia Prada, one of the most iconic Italian designers. The brand's name comes from Miuccia's family nickname, "little mix." And from the very beginning, Miuccia Prada had a clear vision for what she wanted Miu Miu to be: a youthful, fun, and exuberant contrast to her other brand, Prada.
Miu Miu is best known for its ready-to-wear and handbag collections. But what really sets the brand apart is its unique take on Italian style. Miu Miu ignores understated branding and subdued colors in favor of chains, sequins, fur, gold, and bright splashes of color. It's everything that Italian fashion should be: bold, fearless, and eye-catching. Miuccia Prada's ability to easily switch between two polarizing styles is nothing short of amazing.
Italian fashion is synonymous with style and elegance, and brands like Miu Miu help to keep that legacy alive. When you wear Italian clothes, you know you're putting on a piece of history. And with a brand like Miu Miu, you're also getting a fashion-forward edge that will keep you ahead of the curve.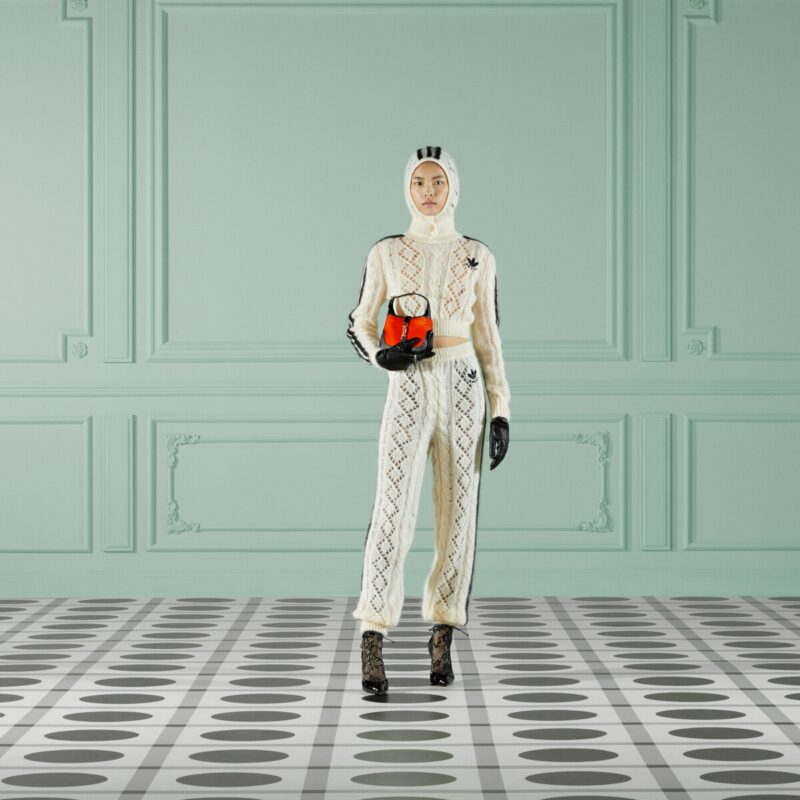 Gucci is one of the most iconic Italian fashion brands, distinguished by its impeccable craftsmanship, luxurious materials, and timeless designs. Guccio Gucci founded the brand in 1921.
Gucci was inspired to start his baggage company by the affluent lifestyles of the people he encountered while employed in the hotel industry in Paris and London. The business swiftly gained popularity among the Italian gentry and foreign customers who frequented his Bottega by fusing this aesthetic with the expert local craftsmanship of Tuscany.
Gucci was much-liked by the equestrian world, which inspired the brand's recognizable metal "horse bit" logo. The brand became a staple of Hollywood fashion in the following decades because it combined traditional elegance and Italian flair.
Tom Ford assumed the position of creative director in 1994 and injected the brand with a sexier image, helping to solidify Gucci's status as a major player in the fashion world. Italian fashion brands are known for their quality, style, and luxury, and Gucci is one of the most iconic Italian brands. Thanks to Italian designers like Gucci, Italian fashion has a rich history and reputation that will continue to thrive in the fashion industry.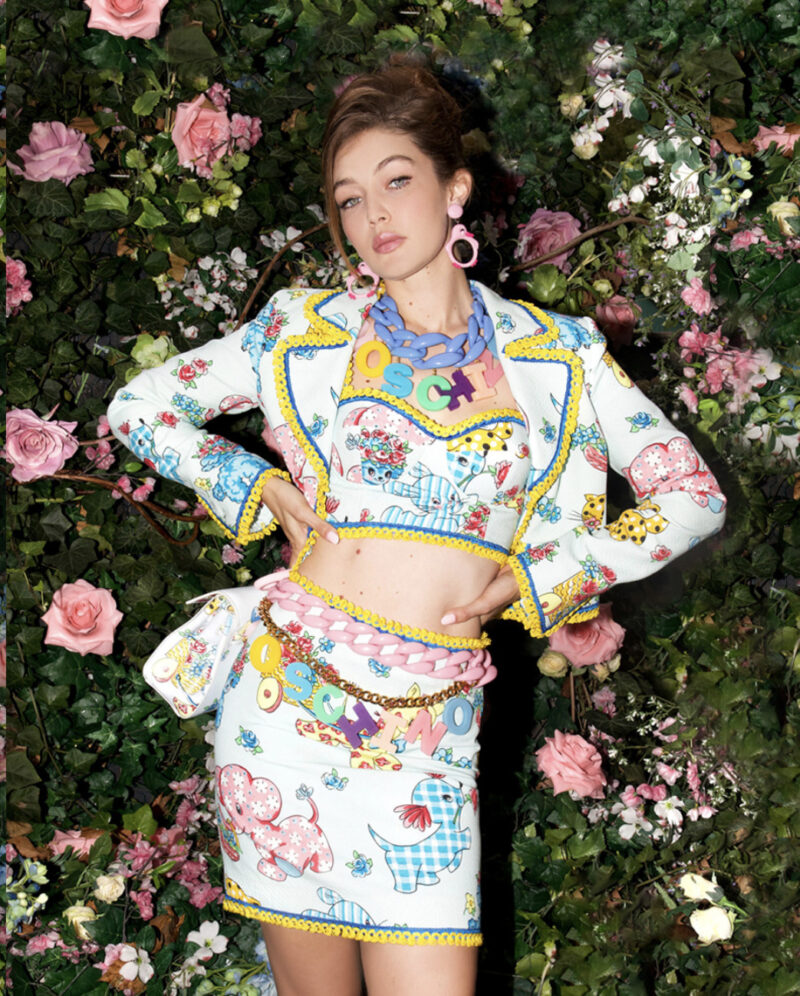 Classic elegance and luxurious fabrics embody Italian style, but the Moschino brand has always been slightly different. Founded in 1983 by Franco Moschino, the Italian clothing brand quickly became known for its playful and irreverent designs.
Moschino embraced popular culture and daily iconography in a way no one had previously thought to do, departing from the typically exclusive and hierarchical concept of high fashion that so many of us have in our minds. The Moschino brand drew heavily on pop art, cultural ephemera, corporate branding, comic novels, and cuddly toys.
When Jeremy Scott, an equally eccentric designer, was appointed creative director of the company in 2013, he brought a cutting-edge perspective on modern culture to a renowned Italian fashion house. Today, Moschino is as popular as ever, and its unique vision continues to challenge and change the fashion world.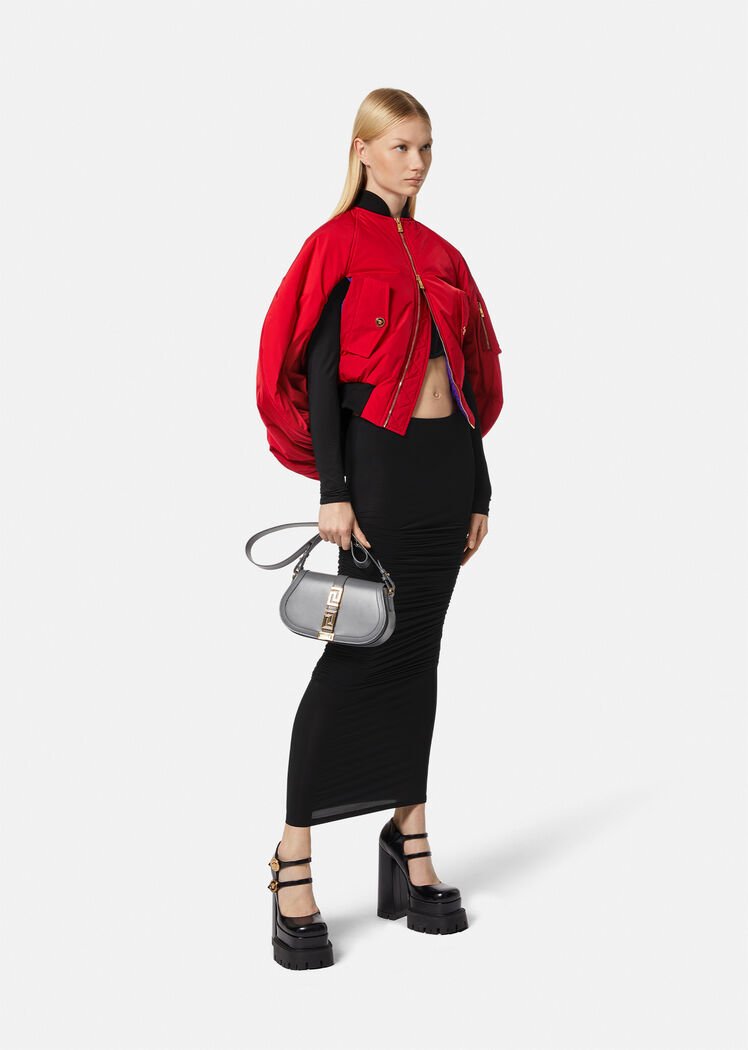 When it comes to Italian fashion, there is no denying that Versace is one of the most iconic brands out there. Founded in 1978 by Gianni Versace, the brand has become synonymous with luxury, opulence, and extravagance.
From their use of vivid colors and bold patterns to their signature Medusa logo, Versace has always been unafraid to make a statement. This confidence is epitomized by current creative director Donatella Versace, who took over after her brother's untimely death in 1997.
With her unique and outrageous style, she has come to personify the brand and solidify its place as a major player in the fashion world. Whether you love or hate their style, there is no denying that Versace is one of the most daring Italian fashion brands out there.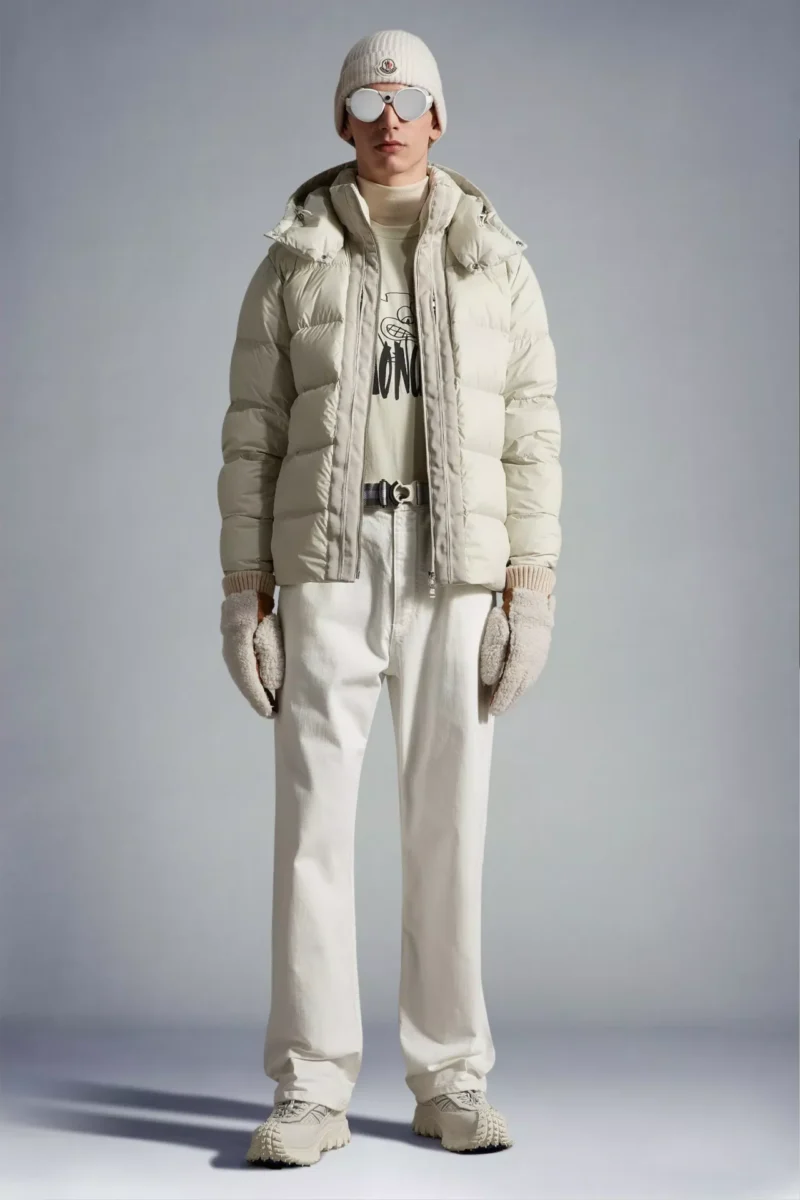 Italian fashion is not just about high-end designer labels. Italy is also home to several more affordable Italian clothing brands that offer an equally stylish take on Italian fashion. One of these brands is Moncler. Moncler was founded in the village of Monestier-de-Clermont, close to Grenoble, in 1952. The name of the company is an acronym for the town of Monestier-de-Clermont.
While Moncler is often associated with well-to-do French families skiing in the Alps, the brand has Italian roots. In 2003, Italian businessman Remo Ruffini acquired Moncler and helped to transform it into the well-known outdoor brand it is today.
Thanks to Ruffini's Italian flair, Moncler has partnered with many famous Italian fashion brands, including Thom Browne, OFF-WHITE, Pharrell Williams, and FriendsWithYou. These partnerships have helped solidify Moncler's position as a leading player in Italian fashion.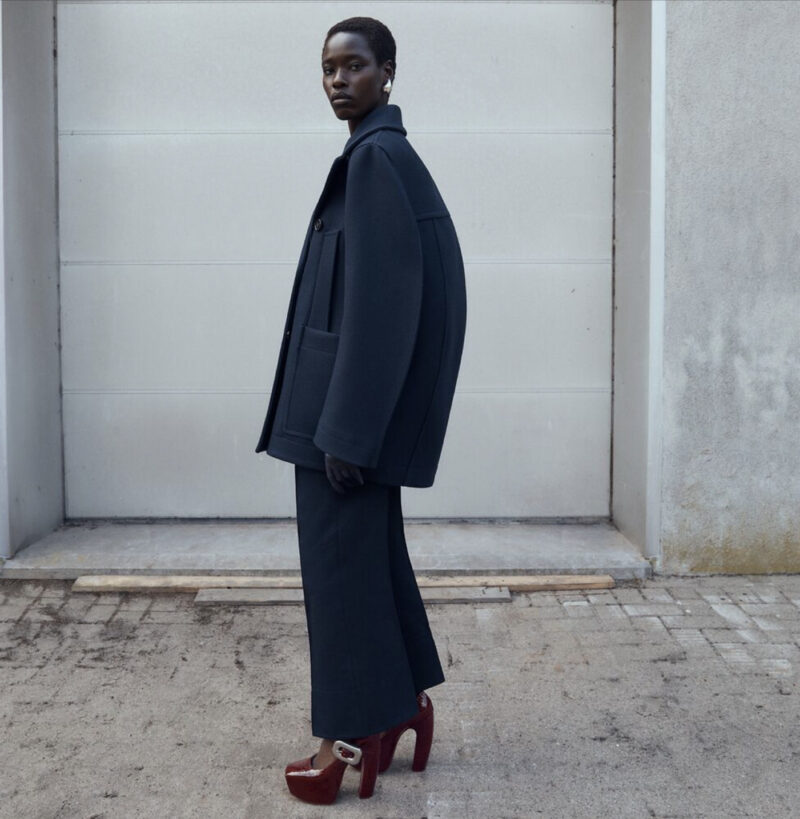 The luxury company Bottega Veneta, which roughly translates to "Venetian Workshop" or "Venetian Atelier," was established in 1966 by Michele Taddei and Renzo Zengiaro. The brand is known for its high-end leather products and accessories, with its "intrecciato" leather being its most recognizable product.
Using a complex, hand-woven technique, "intrecciato" leather cross-hatches leather or suede to produce a textured checkerboard pattern. The brand experimented with various branding strategies in response to declining sales toward the end of the 20th century but has since reverted to its iconic intrecciato trademark.
Items from Italian clothing brands are often seen as a status symbol due to their expensive materials and luxurious designs. Italian style is typically characterized by timeless elegance and sophistication, two qualities that are evident in Bottega Veneta's clothing collections. So, whether you're looking for a new Italian-made handbag or a striking piece of Italian-designed jewelry, Bottega Veneta is a brand that always delivers on style and luxury.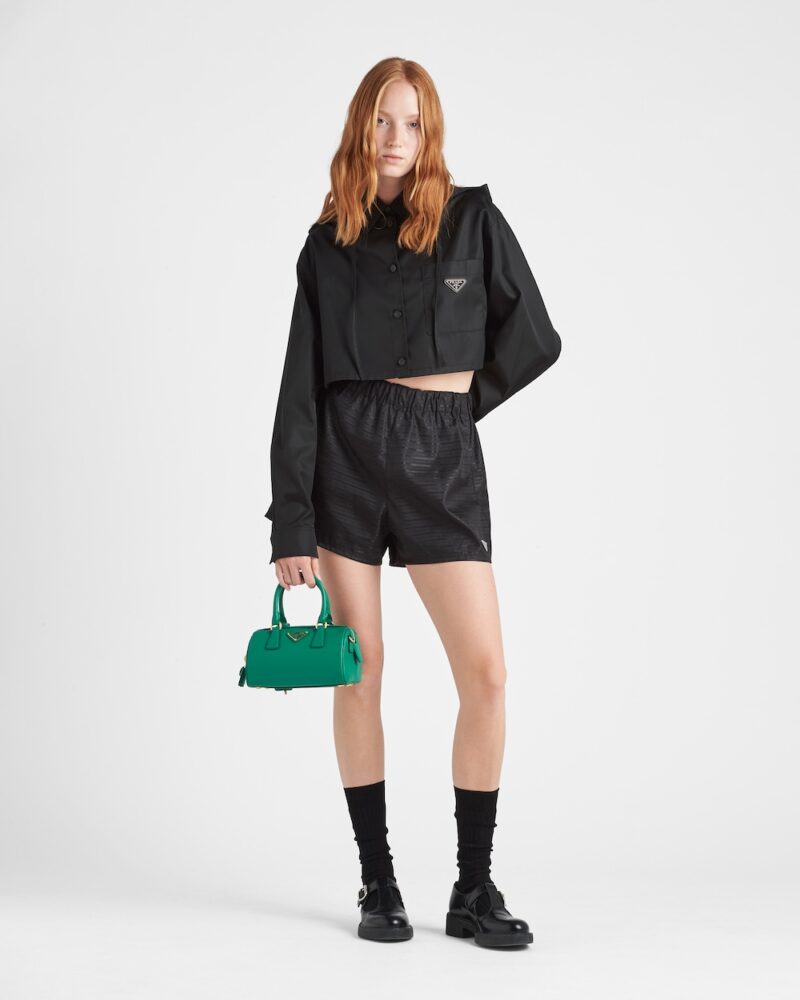 Prada has been at the forefront of Italian fashion for centuries, establishing a reputation for quality and elegance. Prada's story began in 1913 when Mario Prada founded the company.
The company quickly rose to prominence, and by 1919 it had been recognized as an official supplier to the Italian royal household. The recognizable knotted rope that borders the label's emblem served as a symbol for this.
When Mario Prada's granddaughter Miuccia took over the business in the 1970s, she gave the company new life and a contemporary outlook (as is often the case with historic houses). Over the following four decades, Prada solidified its reputation as a representation of timelessly stylish style, epitomized by subtle branding and simple designs.
Today, Italian fashion is still coveted by people worldwide for its chic style and luxurious designs. Clothing from Prada continues to be highly sought-after by fashionistas everywhere.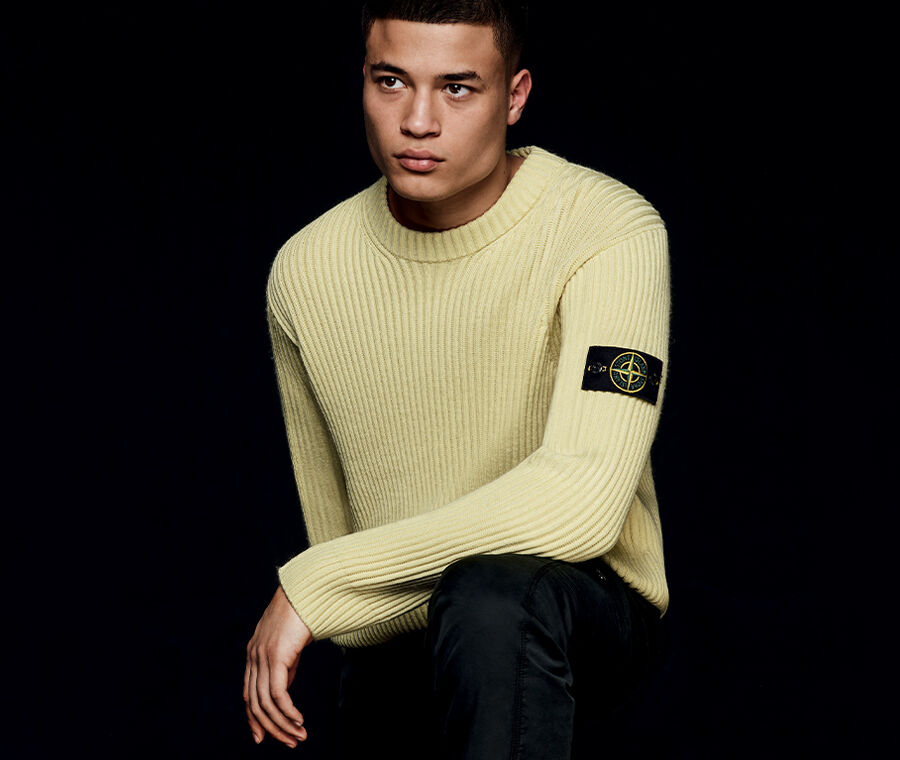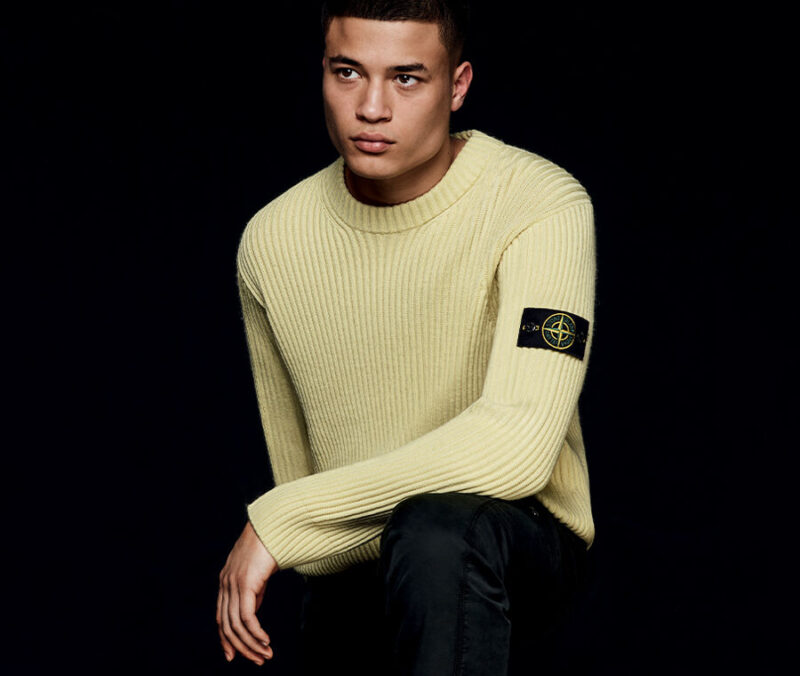 Creativity has always been at the heart of Stone Island, thanks in large part to the vision of Massimo Osti. For many years, Osti was the driving force behind the brand, creating unique textile blends, experimenting with production methods, and thinking outside the box to create some of the most fascinating clothing ever seen.
Jackets that change color according to temperature, "self-healing" fabrics, and cotton fabric bonded to stainless steel are just some innovations that Osti has brought to Stone Island. His creative process is truly unmatched, and his approach to fabric has been described as less tailoring than "creating a recipe."
Although Stone Island was first introduced in 1982, the Rivetti family, who have been engaged in the textile industry since the middle of the 19th century, is where the brand's origins can be found. Today, Stone Island continues to push boundaries and innovate, largely thanks to the foundation that Massimo Osti laid down.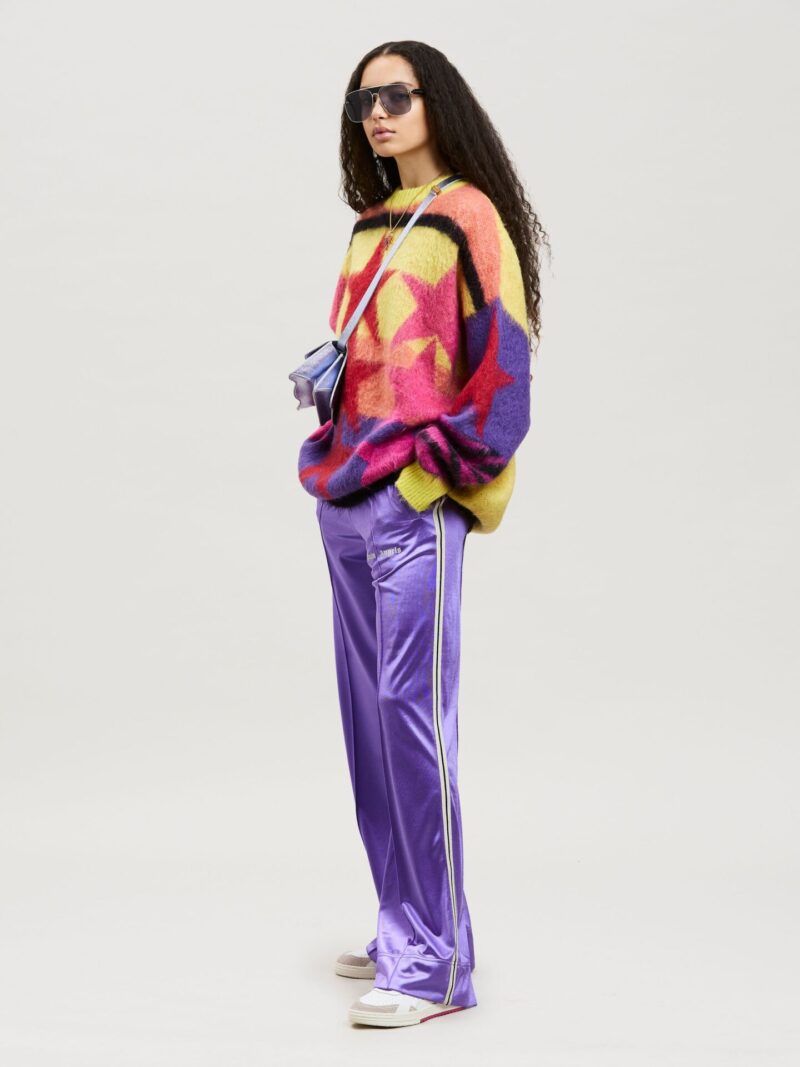 Since its inception, Palm Angels has been turning heads with its unique take on fashion. The label draws inspiration from the skateboarders of Venice and Manhattan Beaches in Los Angeles, after whom the project was named.
Originally a photography project for Francesco Ragazzi, the brand has quickly developed into a force to be reckoned with, channeling stylistic elements similar to those of its contemporaries, such as extended cuts, camouflage patterns, and an unafraid fusion of streetwear, high fashion, and modern style.
The label has become one to watch in the following years, mixing grunge, catwalk, and Dogtown influences. With such a strong foundation, there's no telling what Palm Angels will achieve in the future. Whatever they do, we're sure it will be exciting – and stylish.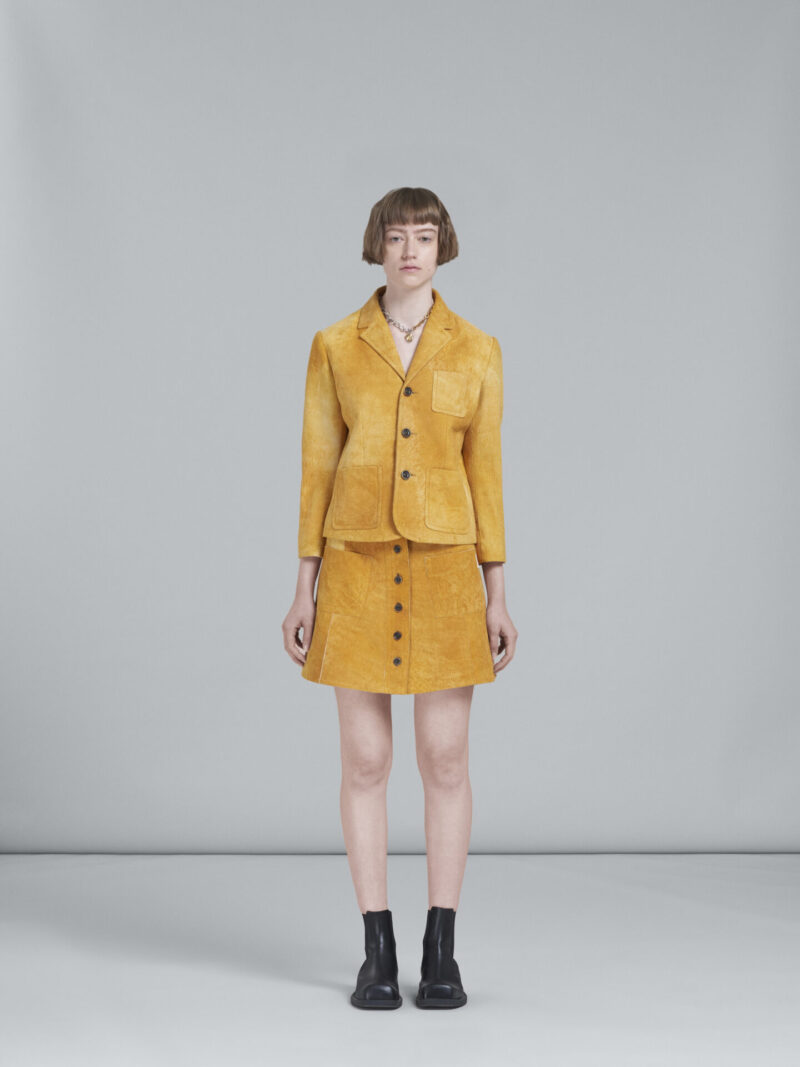 Founded in 1994 by Consuelo Castiglioni, Marni is a relative newcomer to the world of high-end fashion. However, the brand has quickly made a name for itself with its unique designs and use of unexpected materials. Initially starting as a fur and fabric company, Marni has since expanded into producing ready-to-wear, luggage, jewelry, and accessories.
However, the brand's footwear designs stand out the most. The Marni Sneaker is a particularly striking design inspired by the Adidas EQT silhouette. Another standout design is the kilted derby shoe which can be worn in multiple ways.
Whether dressed up or down, Marni's shoes always make a statement. This attention to detail and commitment to pushing boundaries has made Marni deserving of notice in the world of high-end fashion.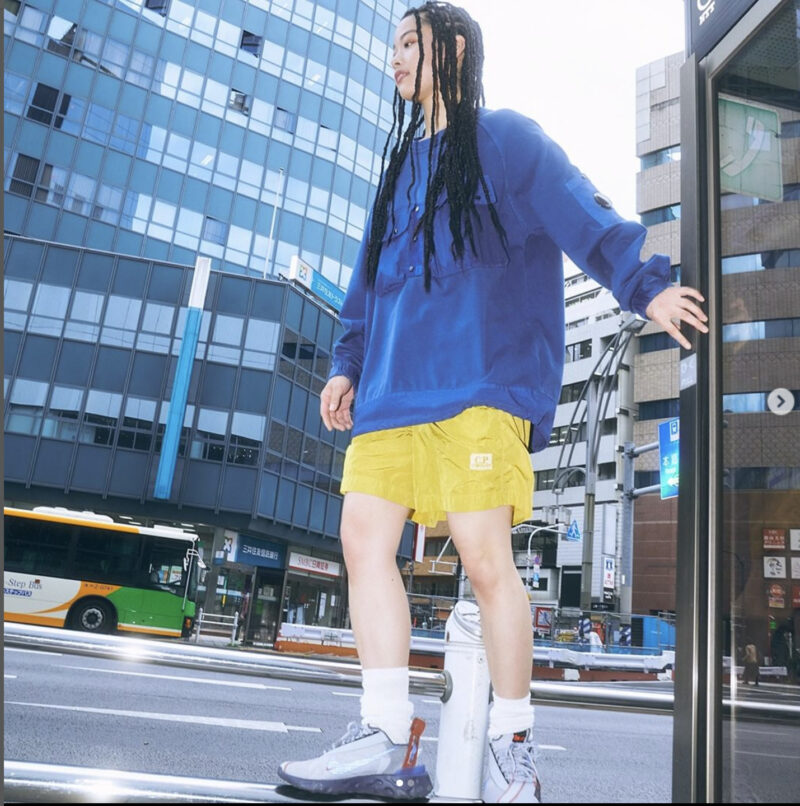 While C.P. Company may not be as well-known as some other brands on this list, it is worth checking out if you are in the market for a high-quality, stylish jacket. The brand was founded by Massimo Osti, who is also responsible for creating Stone Island, another excellent outerwear brand.
Like Stone Island, C.P. Company uses many innovative materials in its designs, and the collections are constantly updated with new styles and materials. One of the most iconic C.P. Company jackets is the Mile Miglia, which takes its inspiration from military design.
The Mile Miglia is distinguished by its unique features, such as the goggles built into the hood and the small lens on the arm pocket that allows you to see your watch face. C.P. Company is worth checking out if you are looking for a stylish and functional jacket.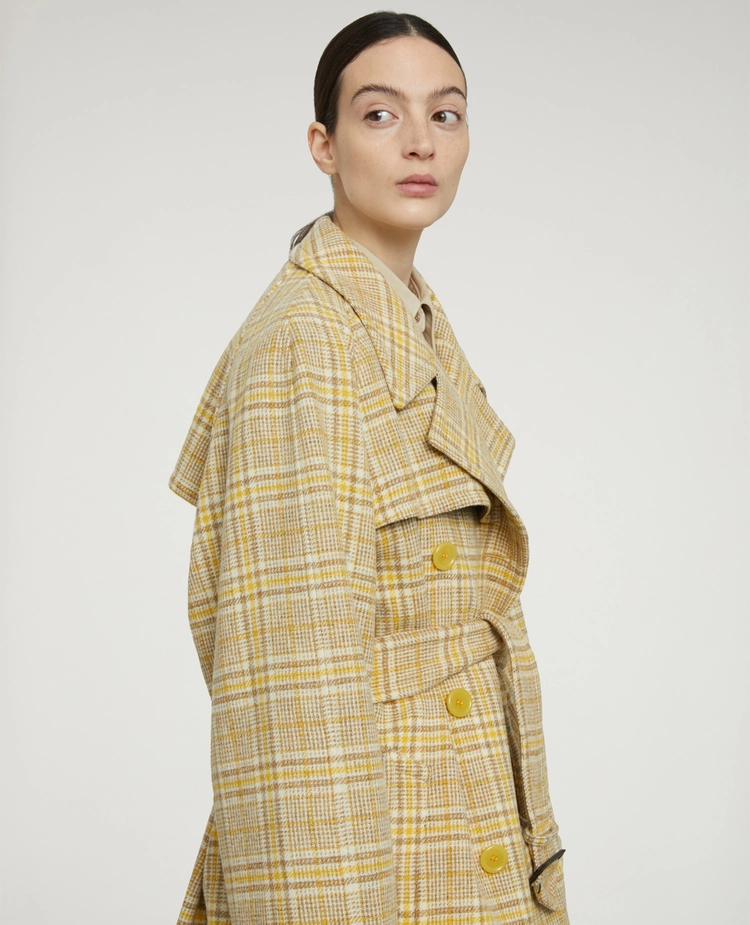 Aspesi is a true pioneer in the world of contemporary Italian design. Since 1969, the brand has constantly been striving to push the envelope, from hiring world-renowned photographers to showcase its collections to using cutting-edge materials and construction methods.
Aspesi's commitment to innovation has made it a true leader in the fashion industry, and its products are coveted by stylish men and women all over the world. Whether you're looking for a sleek and modern overcoat or a timeless and classic shirt, Aspesi is sure to have something that catches your eye.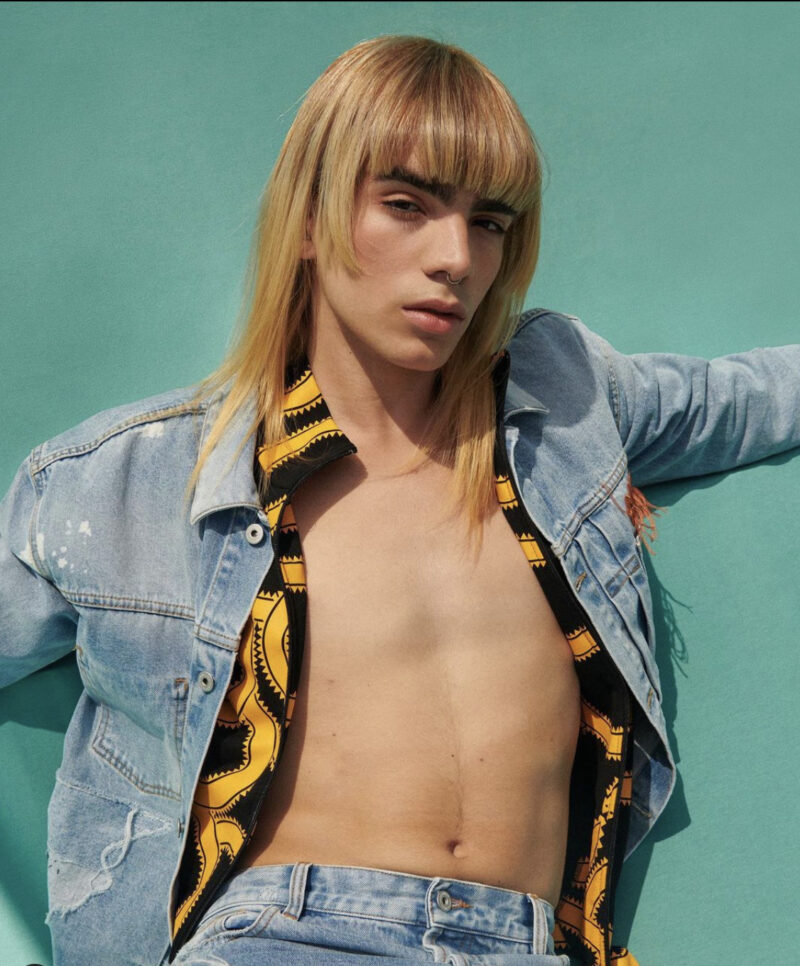 Marcelo Burlon is a top name in the new generation of Italian designers for his strong, geometric patterns and slimline, modern shapes. As evidenced by his collaborations with athletes LeBron James and Pusha-T, Burlon's company has developed a particular aesthetic that includes Patagonian motifs, animals, and camouflage in bold graphic designs.
One may argue that Burlon's success illustrates the development of fashion over the previous two decades. The world is no longer ruled by a small number of families and is now accessible to everyone with a different viewpoint and novel ideas.
In a nation known for its ancient factories and traditional production methods, Burlon's success shows that fashion is changing and evolving. His unique designs have resonated with people worldwide, proving that anyone can make a mark in the fashion industry.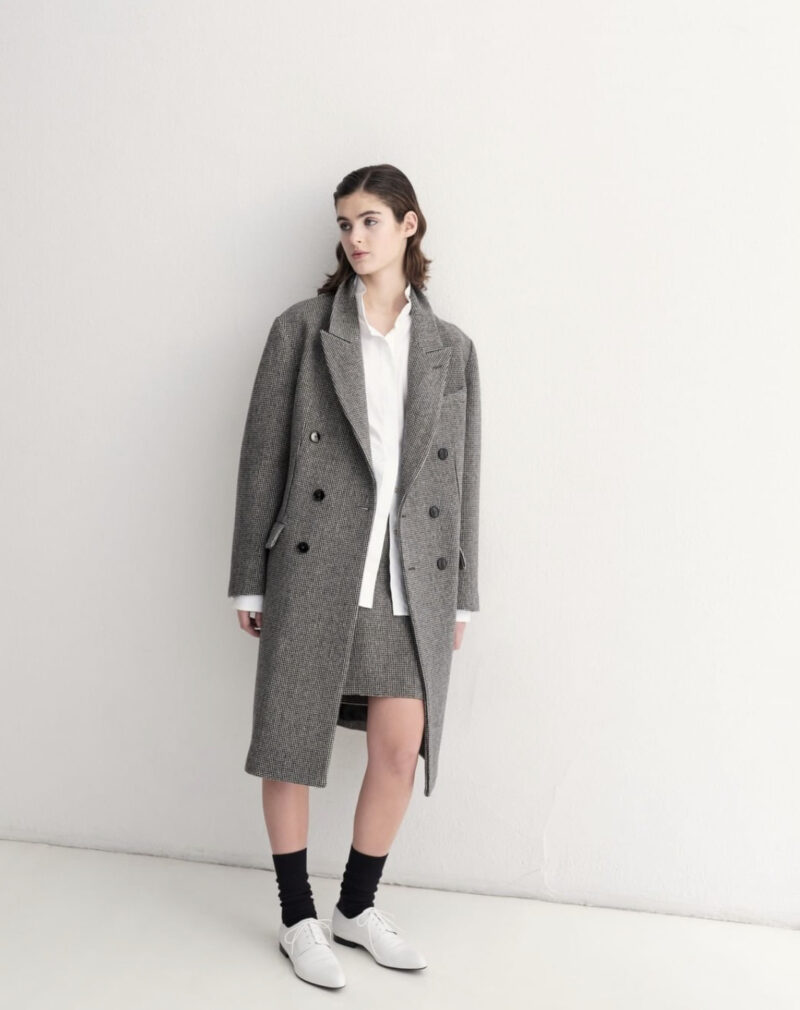 Barena is an Italian clothing company that rose to popularity in the 1960s for its unique combination of sportswear and tailoring. The company takes its name from the salt marshes surrounding the Venetian lagoon, an area known for its refined style and graceful movements.
This Italian fashion brand continues to design clothes to enhance everyday life. Francesca Zara, the company's creator, says that Barena was inspired by the time when Italian employees would spend the entire day at work dressed in suits. While most companies have since abandoned this practice, Barena remains committed to creating both functional and stylish clothing.
From soft tailoring to track pants, Barena's designs are perfect for any setting. Today, Barena is one of the most respected names in Italian fashion. Its timeless designs have won a loyal following among men and women who appreciate quality craftsmanship and understated elegance.
When it comes to Italian style, there is much to be inspired by. From the effortlessly chic street style of Milan to the timeless elegance of Florence, Italian fashion is known for its unique ability to combine classic and modern aesthetics. La DoubleJ is a Milan-based brand that embodies this Italian sense of style.
Founded in 2015, the brand scours Italy's textile archives for vintage prints that are transformed into daring designs. These prints are applied to various clothing and accessories, including dresses, blouses, skirts, and handbags. Its maximalist approach to design sets La DoubleJ apart from other brands.
Rather than sticking to a minimal aesthetic, the brand embraces patterns and colors in a way that feels both fresh and exciting. It's no wonder that the brand has quickly become a favorite among editors and fashionistas alike.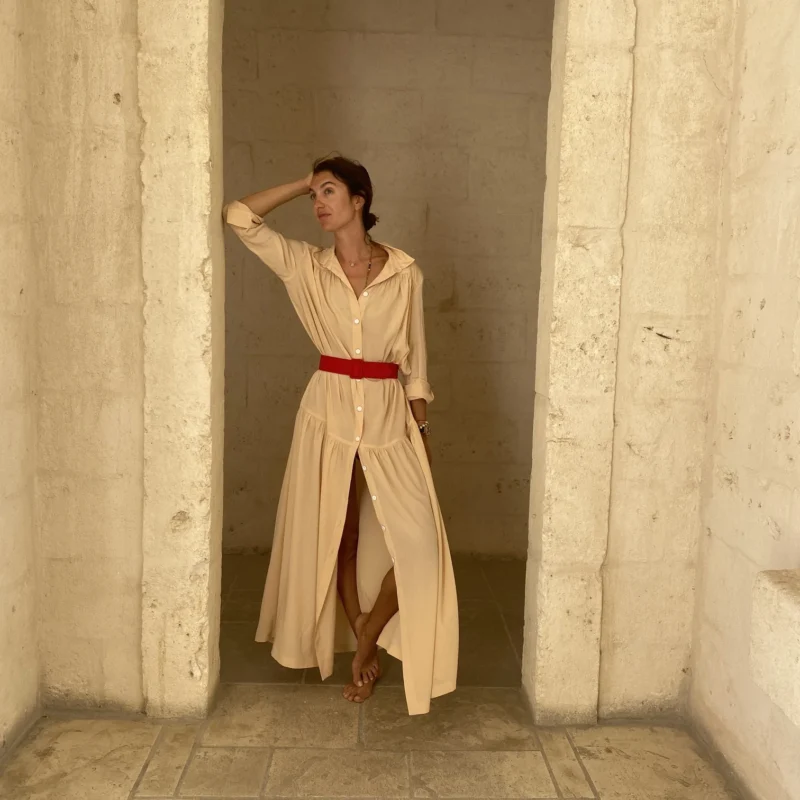 Italian designer Marta Ferri is quickly making a name for herself in the fashion world with her unique take on Italian style. After starting her career as a visual merchandiser for Prada, Ferri launched her by-appointment-only atelier and design consulting firm in Milan. Her designs have been met with immense popularity, and she has since expanded her business to include ready-to-wear clothing.
Ferri's most recent collection features a variety of beautifully designed Italian-inspired garments made from durable gingham fabric. In addition to clothing, Ferri's company also produces a range of stunning homeware items, making it the perfect one-stop shop for all your Italian lifestyle needs. Whether you're looking for a new outfit or a new piece of art for your home, Marta Ferri is sure to have something that will catch your eye.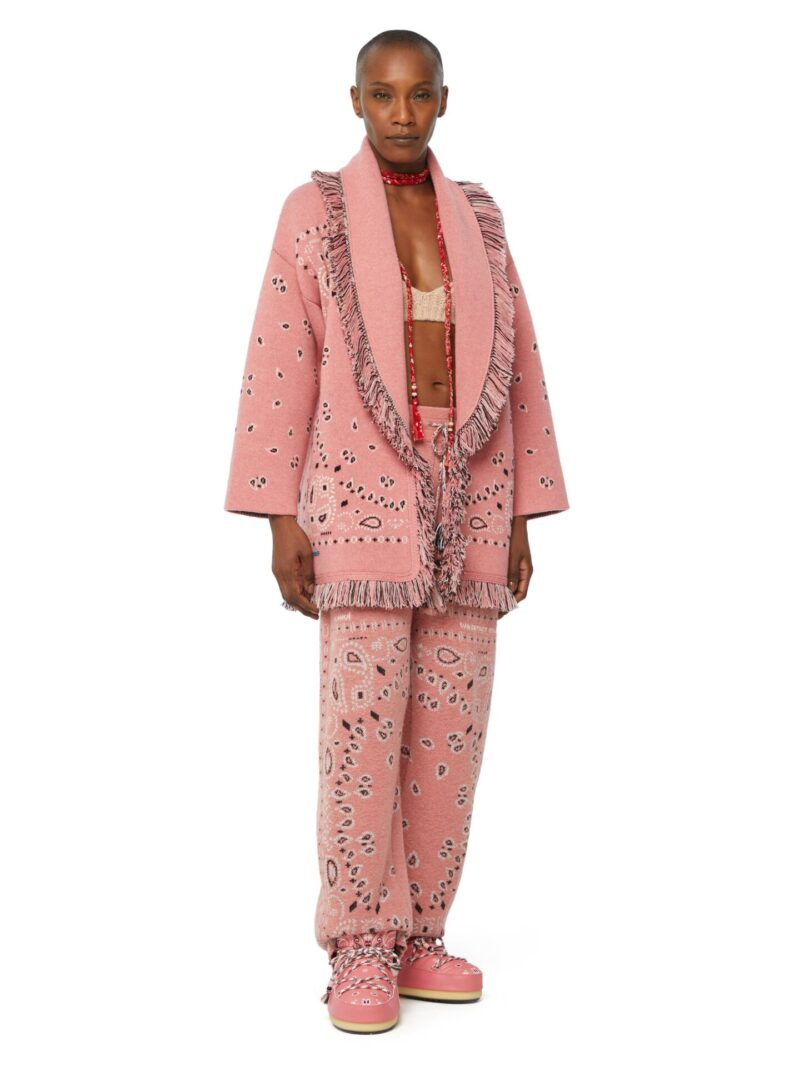 There's something about Italian style that is endlessly chic and classy. Clothing brands from Italy have a reputation for being luxurious and well-made, and Alanui is no exception. Founded in 2016 by siblings Carlotta Oddi and Nicol, Alanui is a brand that celebrates Italian craftsmanship and creativity.
Their signature item is the cardigan, which takes 11 hours to make and is meant to be a cherished part of your wardrobe. Whether you choose one of their colorful, patterned designs or a classic black or white version, an Alanui cardigan will add a touch of elegance to any outfit. If you're looking for a clothing brand that embodies Italian style at its best, Alanui is a perfect choice.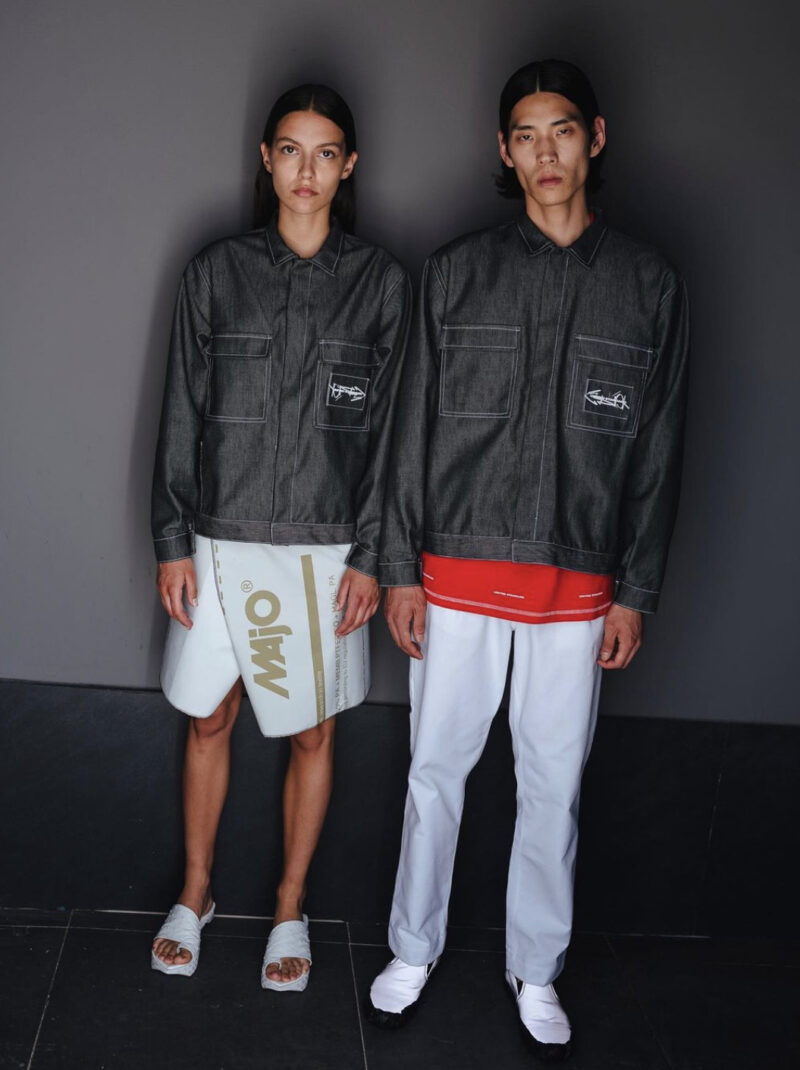 Italian style is known for being effortlessly chic, and United Standard is a brand that perfectly embodies this aesthetic. Founded in 2015, the Italian label creates menswear with powerful graphics and highly technological materials. Even though the brand is sold at a few specialized online merchants, United Standard's website is an authorized eBay store, adding to the retro ambiance.
With some tops featuring QR code graphics on the front and features inspired by motorsport on the sleeves, the Italian brand's SS18 collection was packed with technical details and functional sportswear. However, the brand's unique mix of vintage and modern elements really sets it apart from other Italian labels. United Standard proves that the Italian style is constantly evolving, and we can't wait to see what comes next.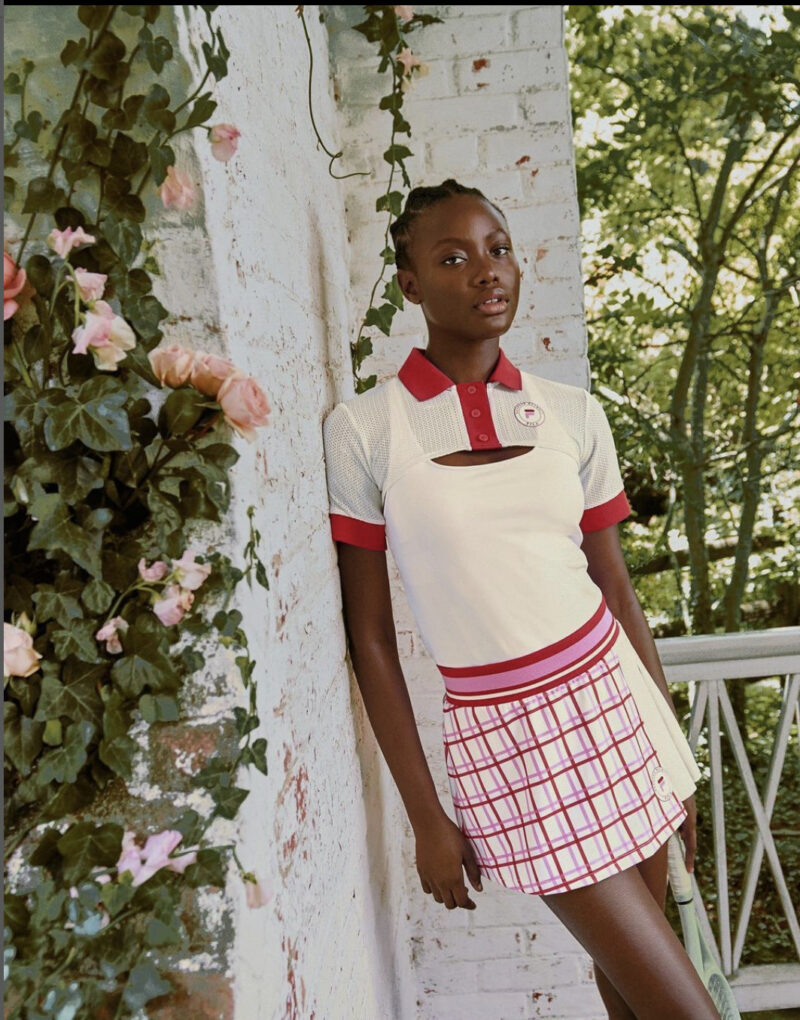 There are few brands with as much history and prestige as FILA, one of the most classic Italian clothing brands. Founded in 1911, the Italian company has been a leading player in sports and fashion for over a century. Today, FILA is best known for its stylish and functional sportswear, but the brand actually got its start in mountaineering.
It wasn't until the 1970s that FILA made its way into the tennis world, but it quickly made a name for itself in the sportswear sector. Throughout the 1980s and 1990s, FILA was a symbol of luxury and success, thanks to its Italian roots and commitment to quality. These days, FILA is still one of the most respected names in fashion, and its timeless style inspires people worldwide.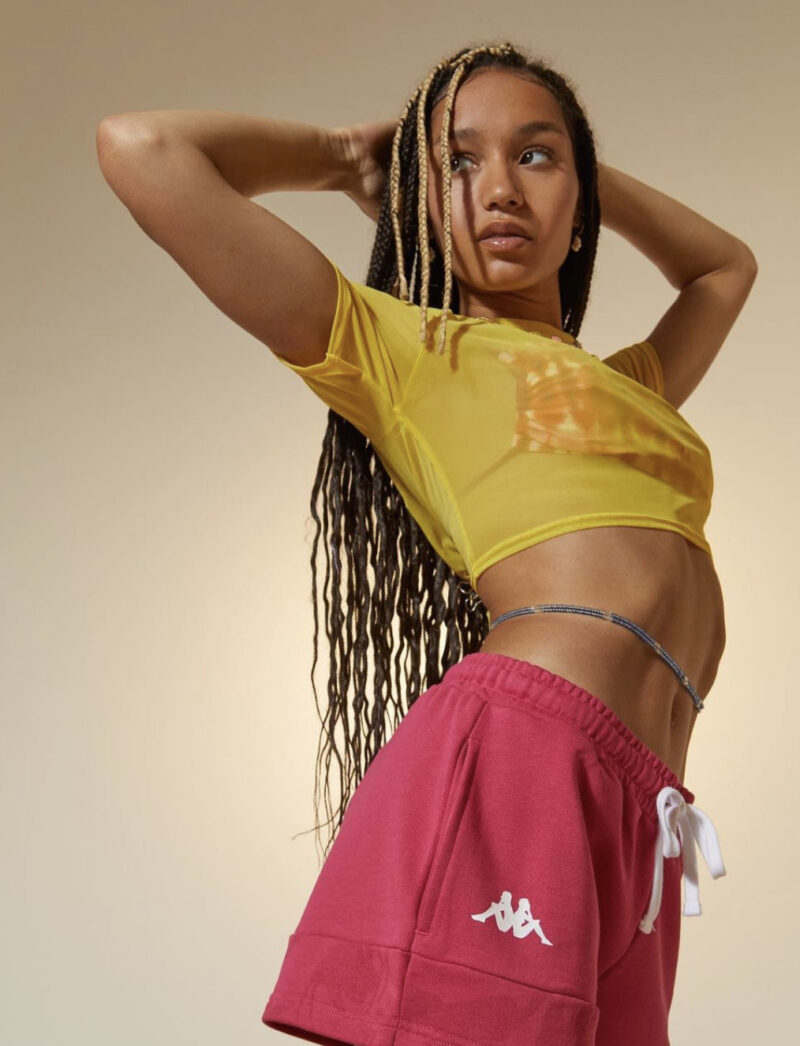 Italian clothing brand Kappa was founded in 1916 under the name Robe di Kappa. The brand didn't gain its now-iconic sporting reputation until 1967 when it became known for its trendy yet affordable tracksuits and other sportswear.
In 1984, Kappa made a statement at the Los Angeles Olympics with the debut of their 222 Banda tracksuit, which featured a side-vertical logo stripe. This now-famous stripe quickly became a fashion staple, and the 222 Banda tracksuit remains one of the most popular Kappa garments today.
Kappa has continued to produce retro-inspired sportswear over the years, distinguished by the two figures seated back to back that has become their trademark logo. Italian style and craftsmanship remain at the heart of everything Kappa does, making them a go-to choice for anyone looking for high-quality sporting or leisurewear.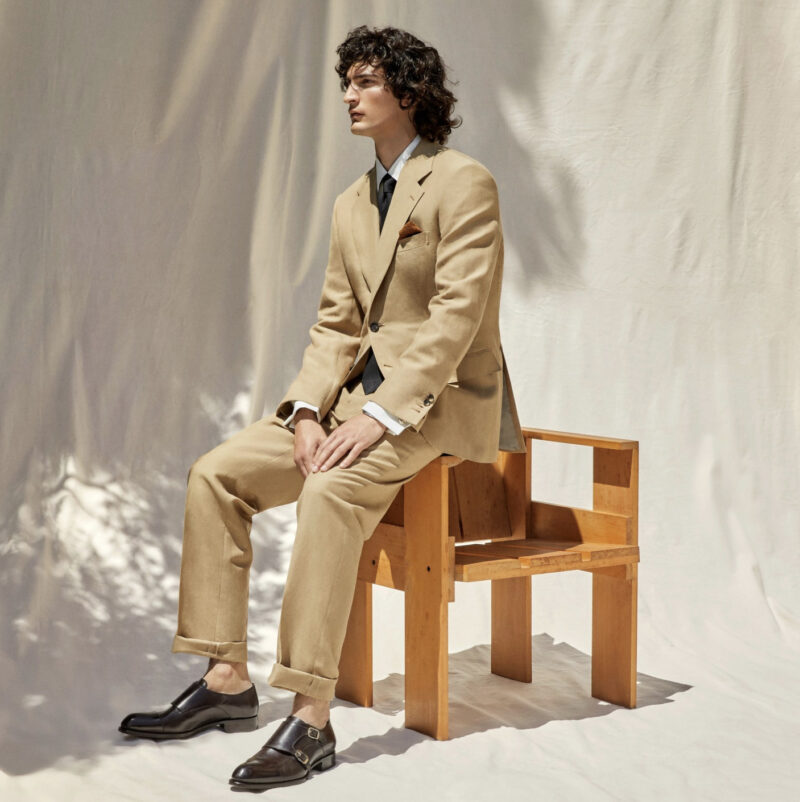 Few fashion brands can boast a rich history and handle the kind of innovation Brioni does. What started as a simple tailoring business has become one of the world's most well-known and respected fashion labels.
Politicians, CEOs, and movie stars are all equally partial to Brioni's strong cuts and modern aesthetic. While the foundation of every Brioni collection is always fine wool and cotton, the clothing has changed significantly throughout the label's 76-year history.
Traditional tailoring has become more laid-back by introducing a variety of polo shirts, deconstructed blazers, and loafers into the premium lifestyle market. Brioni exemplifies the new era of Italian luxury in this way, balancing traditional tailoring with a more relaxed sensibility. It's no wonder that Brioni is beloved by style icons all over the world.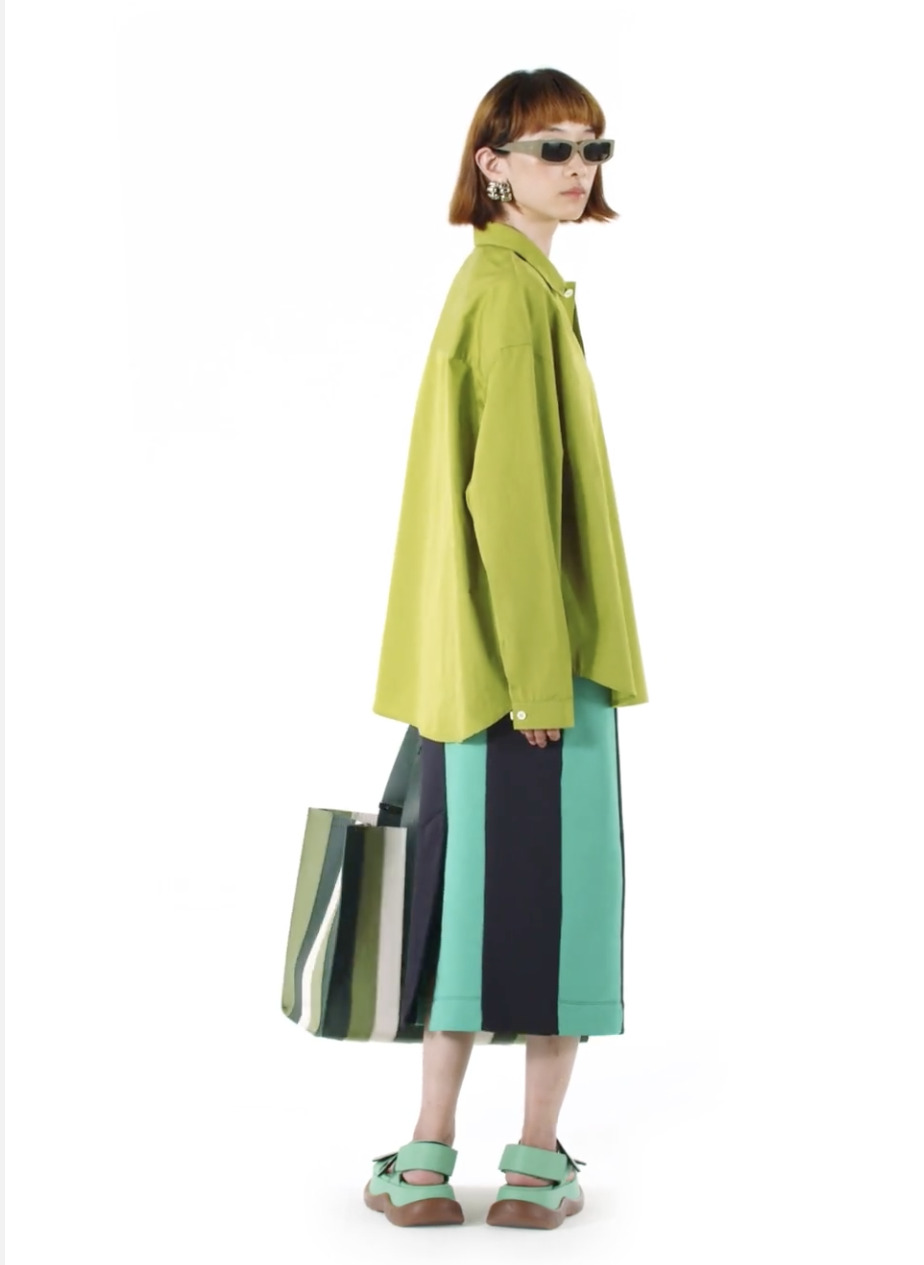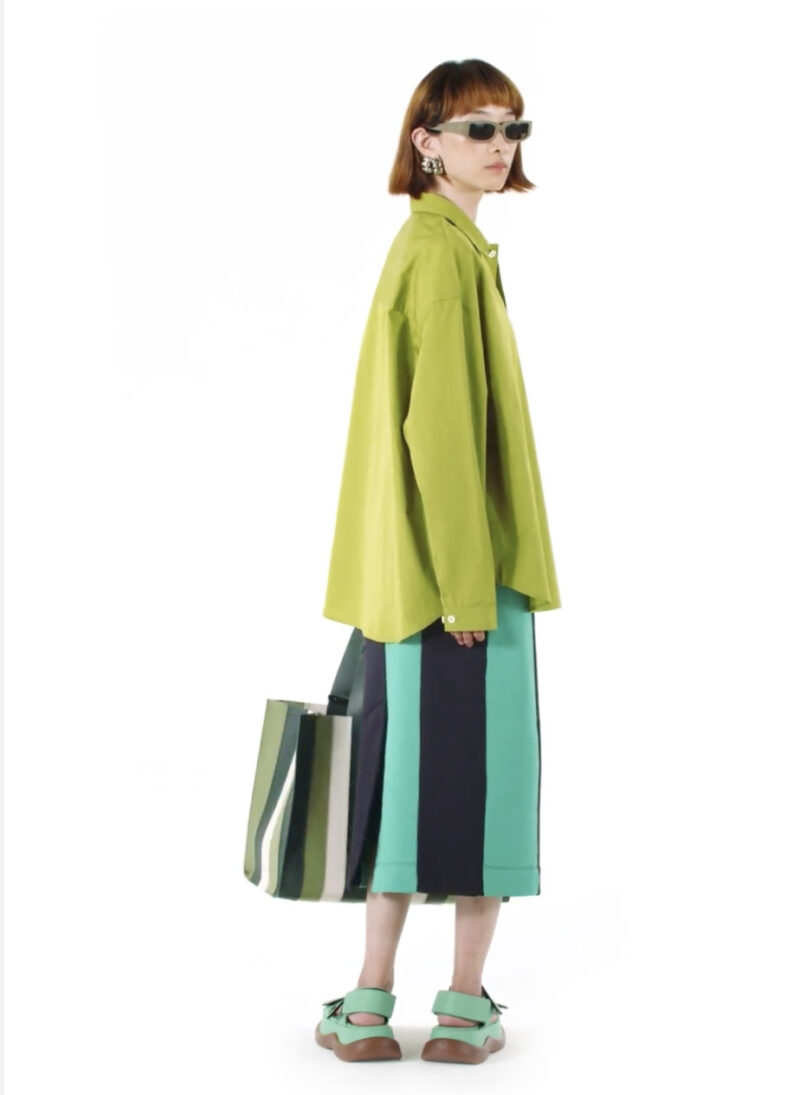 Sunnei is a new Italian brand shaking up the fashion scene with its modern, cutting-edge designs. Founded by Loris Messina and Simone Rizzo in 2013, the brand has made a name for itself with its streetwear-inspired collections. Messina and Rizzo are trying to prove that Italian fashion is not all about silks, furs, and expensive textiles.
Their baggy fits and tracksuits are a refreshing change of pace, and their aesthetic is comparable to that of Gosha Rubchinskiy or A-COLD-WALL*. But Sunnei also has its unique take on art and culture, which sets it apart from other brands. If you're looking for something different and exciting, Sunnei is definitely worth checking out.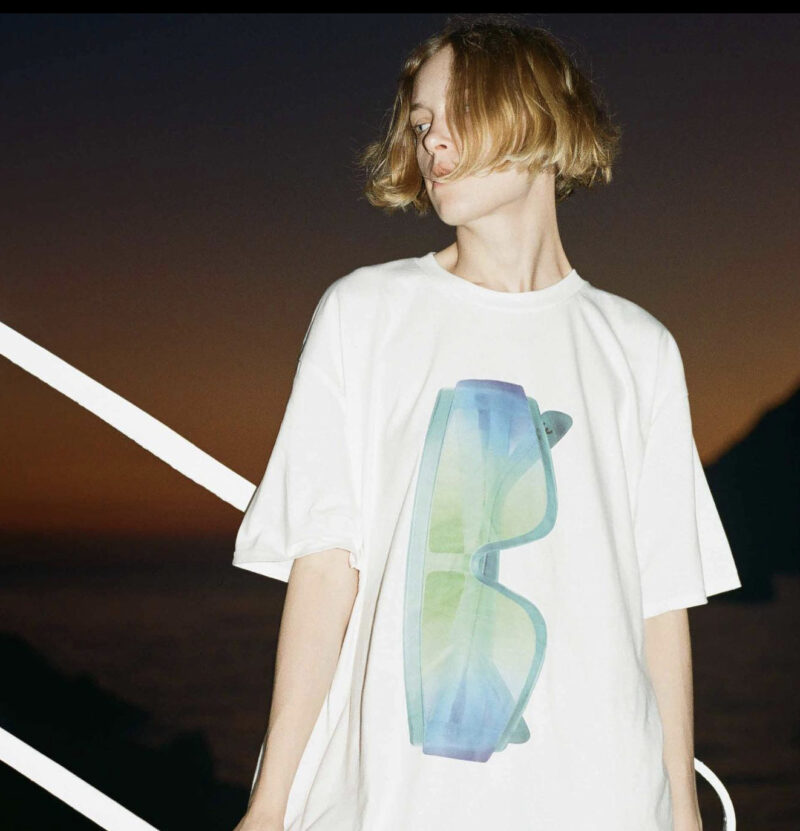 Retrosuperfuture is an Italian fashion brand established in Milan in 2007 by Daniel Beckerman. The brand initially focused on timeless and simple forms but gradually began incorporating more vibrant and avant-garde shapes. Every collection now includes silhouettes like the Flat Top, Ciccio, América, and the more feminine Lucia and Drew.
Retrosuperfuture designs are inspired by Italian pop culture and art, and the brand has become known for its bold use of color and pattern. Retrosuperfuture sunglasses are handmade in Italy from high-quality acetate, and each pair is designed to be both fashionable and functional. These sunglasses are one of the Italian fashion brands that are essential to check out!
Hopefully, this list of Italian fashion brands gave you lots of ideas to dress in classic, chic Italian style! Enjoy!