The summer is the one time that I almost always have my nails done. When you're in a super cute swimsuit at the beach with a straw hat and rocking a nice tan, gorgeous nails really complete the look.
The great thing about doing your nails is that it doesn't take that long and they'll be done for quite a while (especially if you do your own gel nails at home).
Nail trends don't change a ton from year to year, but there are crucial small differences. A few years ago, stark white nails were not in; last year, it was the color over 85% of women were wearing during the warmer months.
Many of the summer trends for 2019 are flattering. Peasant blouses are huge this year, as is prairie print, and of course anything white.
Whether you're wearing a bright white button up blouse or an off-the-shoulder ruffle swimsuit, you'll want to make sure your nails are in style and done well!
Summer Nail Trends
This summer, the trends are very similar to last, but there's an emphasis on classiness. Unlike 2019, you won't want to overdo bright colors with tons of decorations. Keeping it simple while still using the hottest summer colors is big.
As far as the shape goes, almond is in. You'll generally see mid-length nails with a rounded top. If your nails are too short, it's pretty easy to grow them out for the next few weeks to get this or you can apply stick-on nails that are the right shape.
Don't forget: if you do opt for stick-on nails, you can always cut and file them yourself to fit the current nail shape trend.
Shiny and matte nails are both popular right now; it's a matter of personal preference since you can't go wrong either way.
The Prettiest Summer Nail Colors
Summer nail colors for 2020 are very similar to the last few years. Bright white, off white, pink, peach, and turquoise will all be the most popular.
If you have darker skin or like to stay tan, then white, off white, and pink will all look great on you. The idea is for summer nails to pop!
Summer nail colors for pale skin are a little tougher since most of these colors tend to look better when there's a big contrast. I'd stick with brighter colors such as peach, pink, and turquoise, as long as it's simple and clean.
Summer Nail Inspiration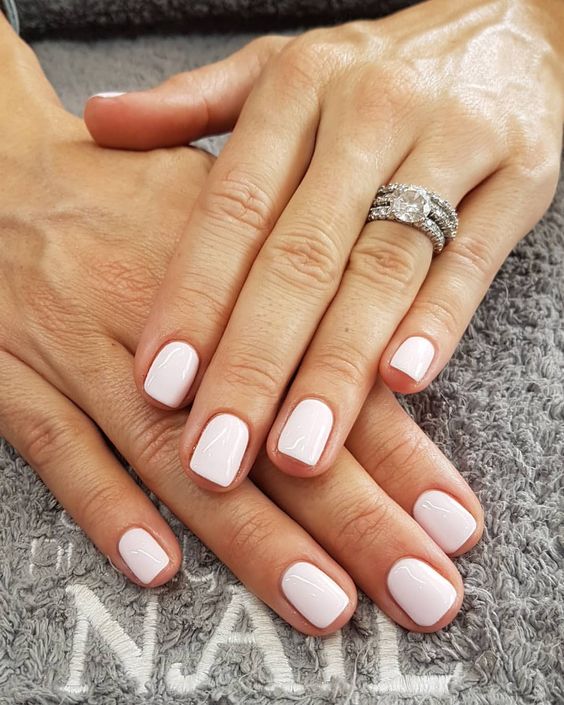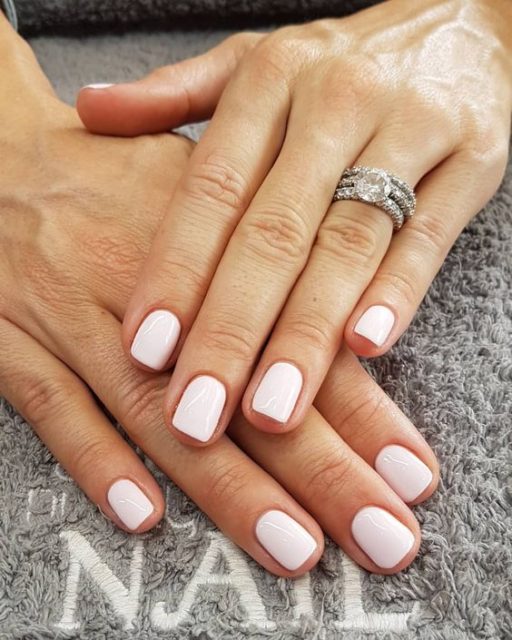 This is a nice white because it isn't insanely stark but will still stand out against most skin tones (and work with most outfits).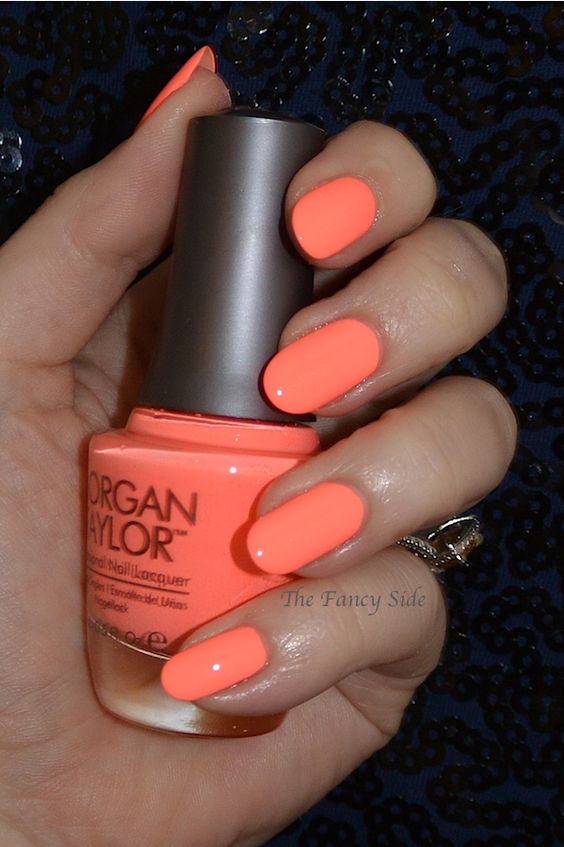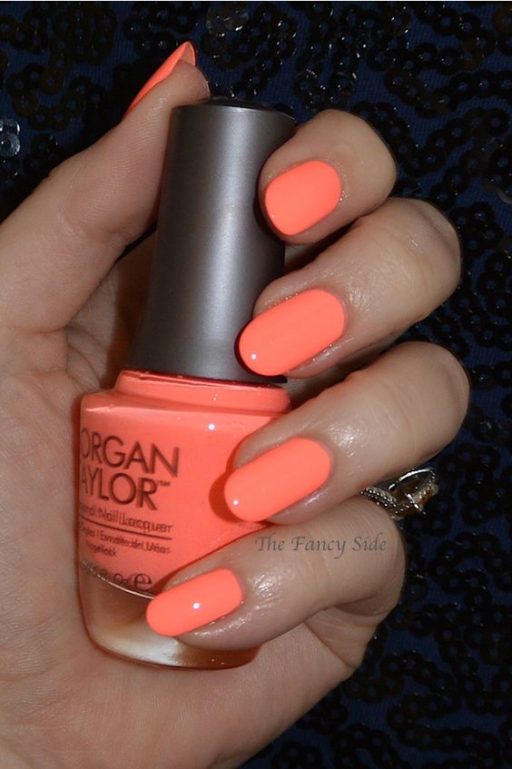 This is one of my favorite summer nail colors for pale skin! It looks great with any skin color but is especially a good choice for those with skin that doesn't tan easily.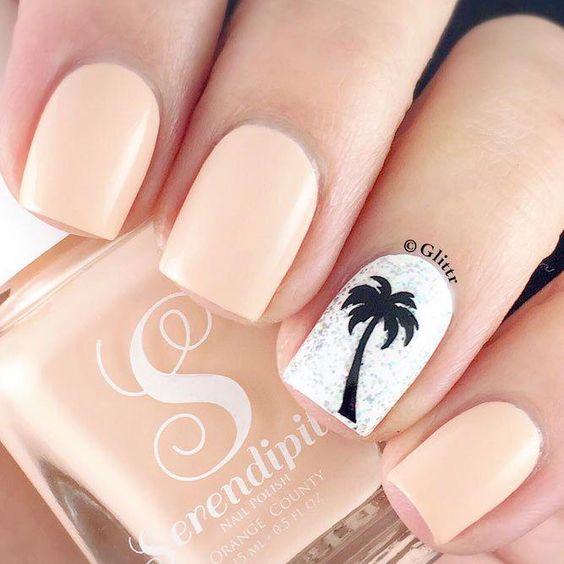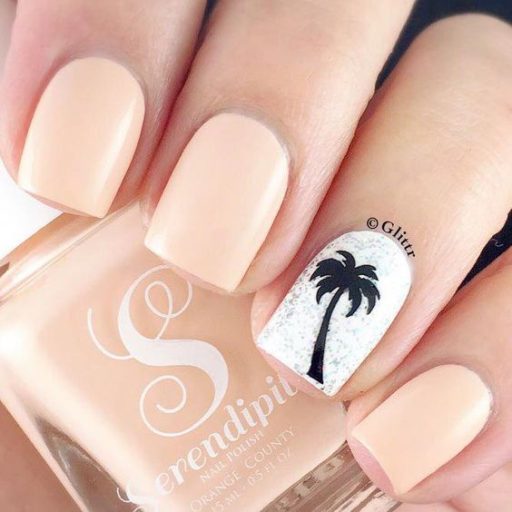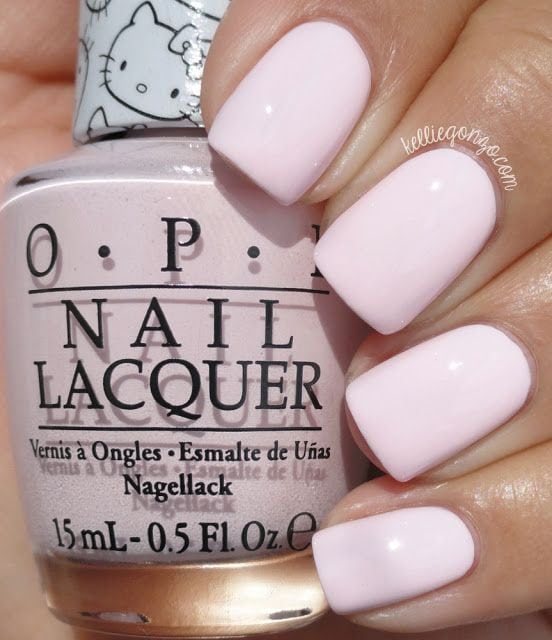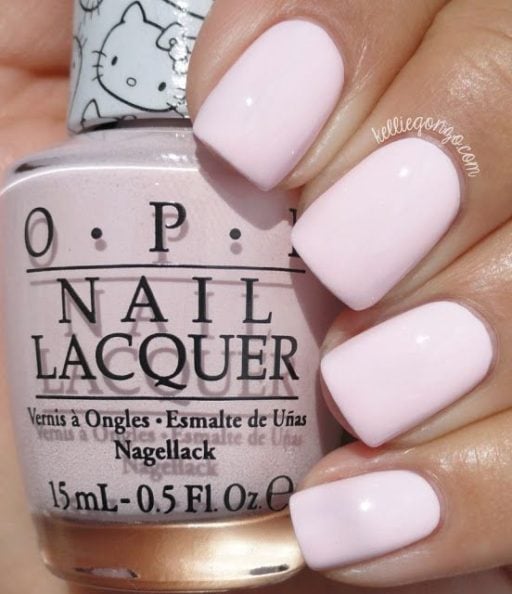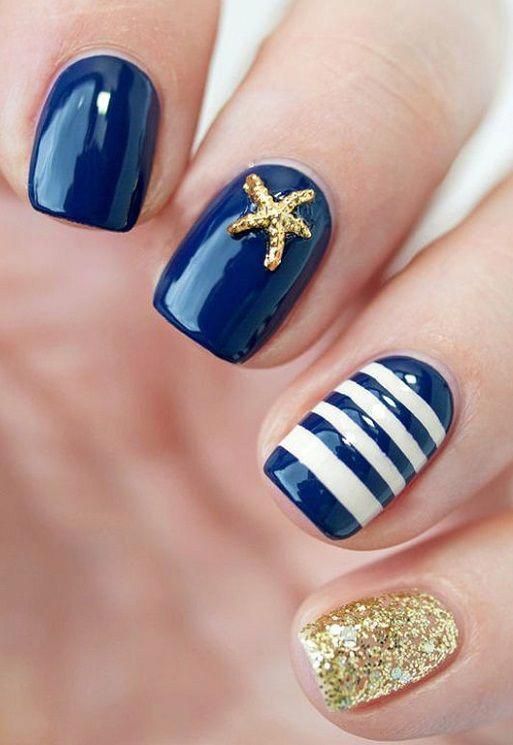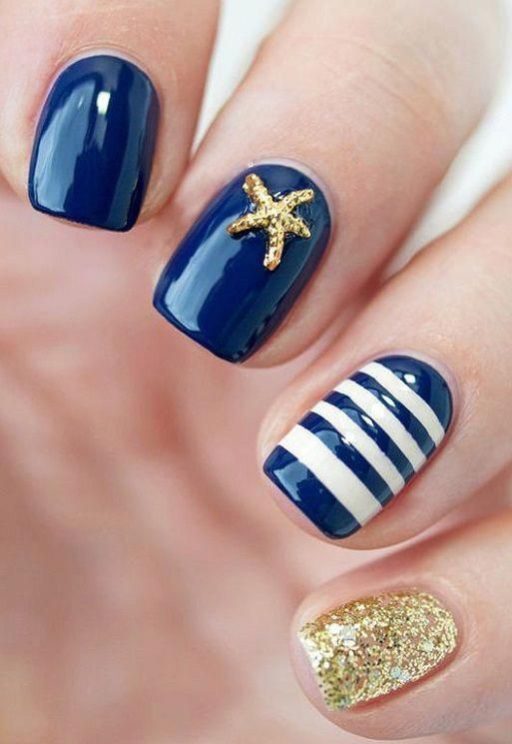 Navy blue is one of the best summer nail colors for pale skin. I love how navy is slightly preppy so it will never go out of style.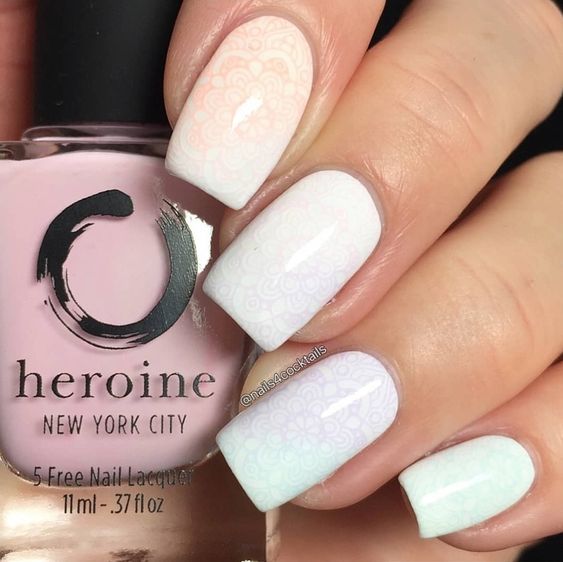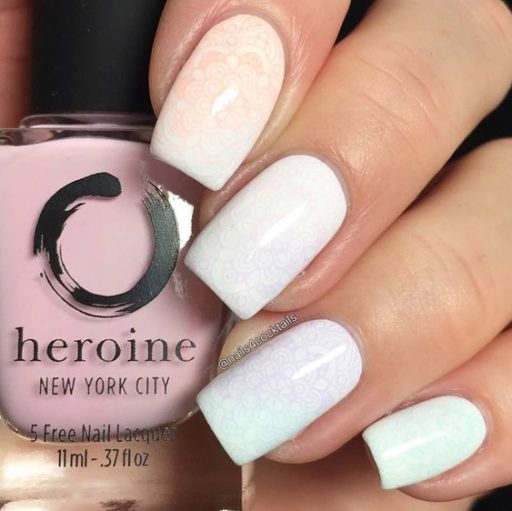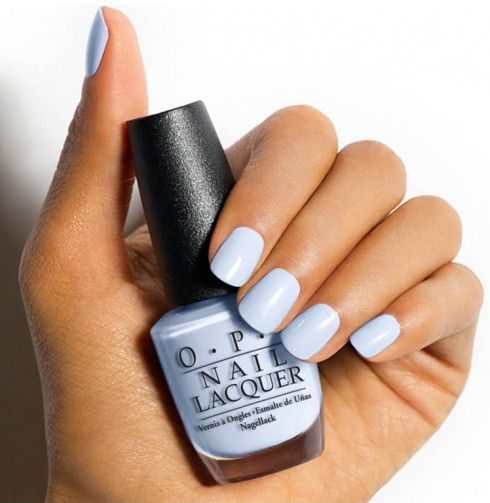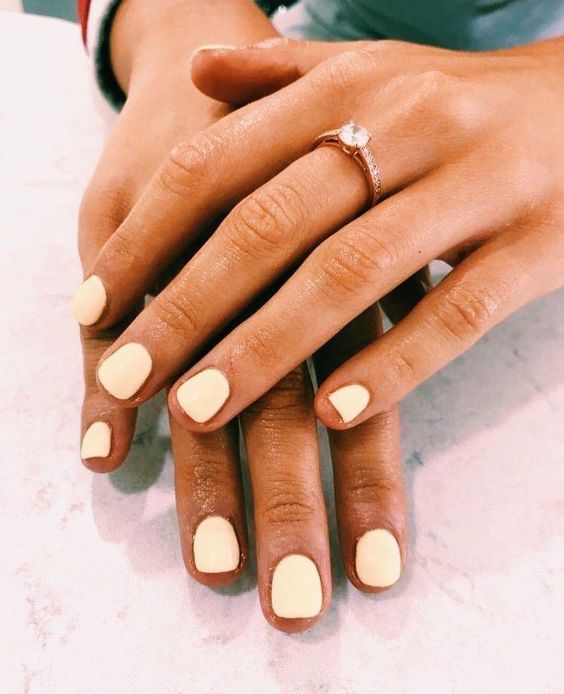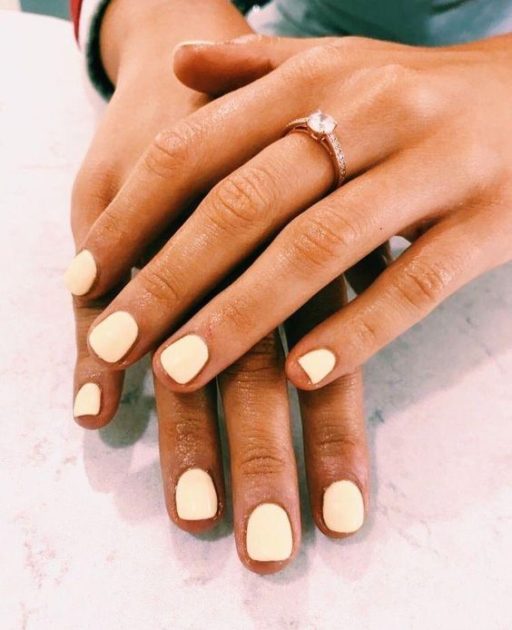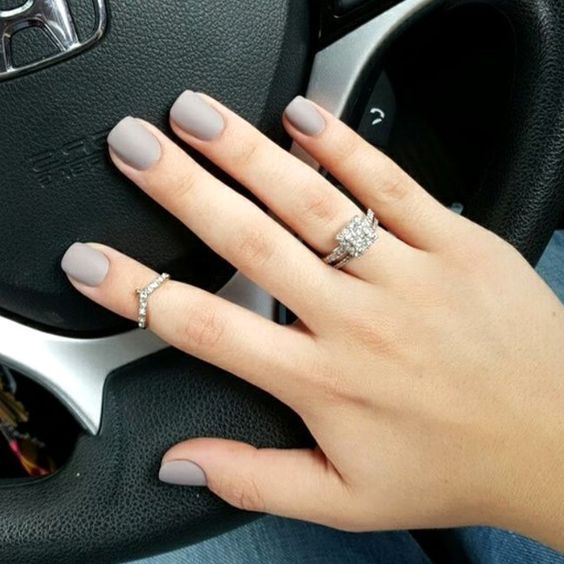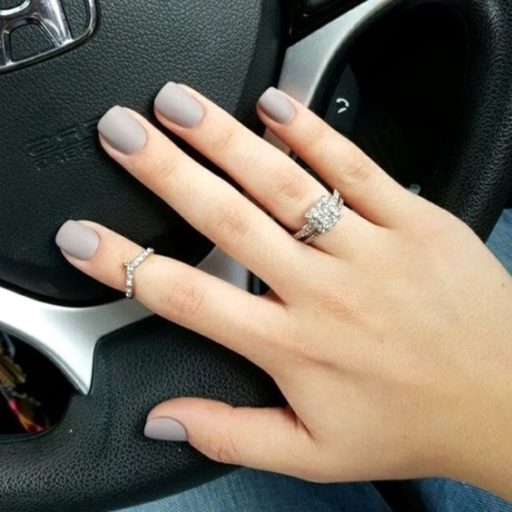 This is one of the prettiest summer nail colors! I love how it's simple (and neutral) but still has a summer feel. These are stick on nails so they're easy to use in a pinch.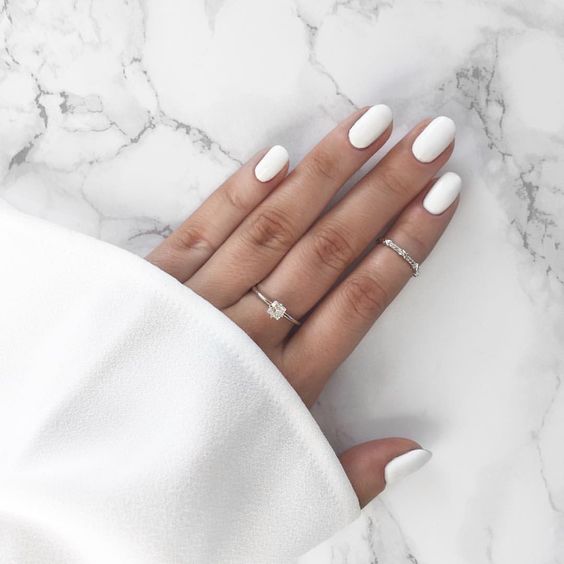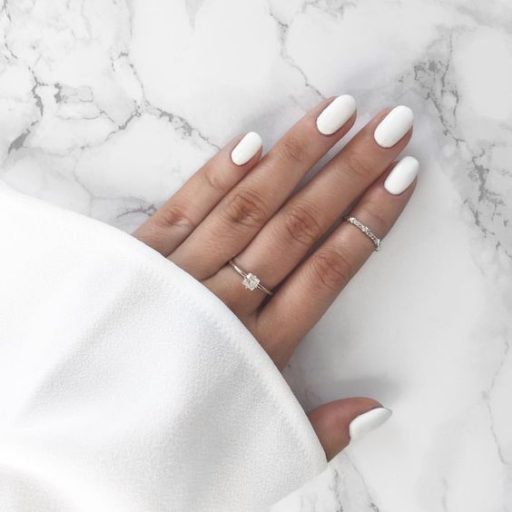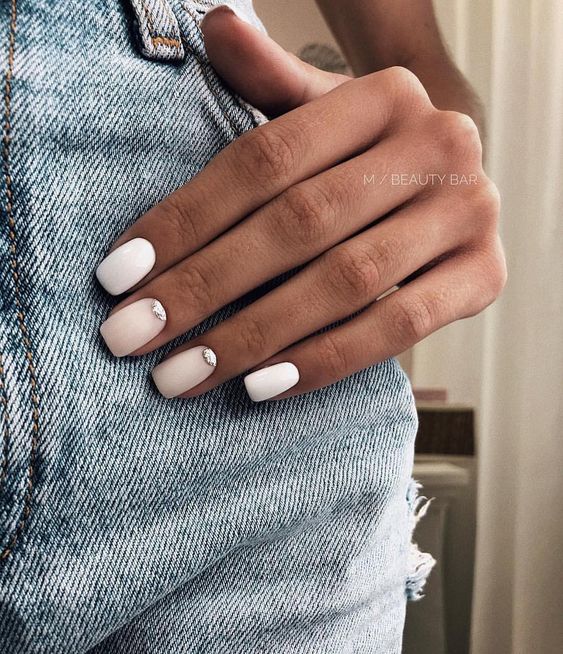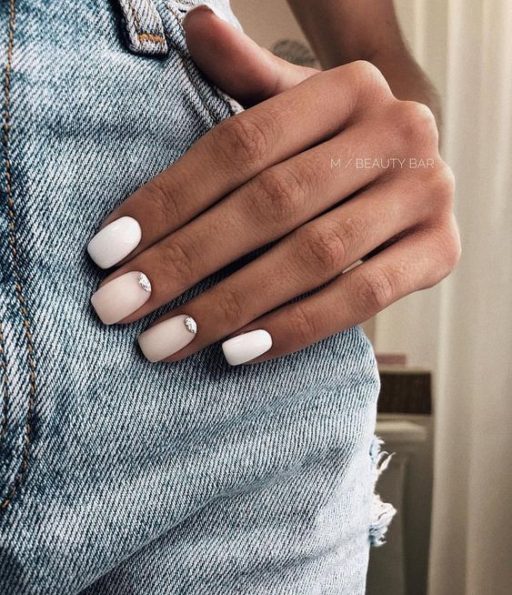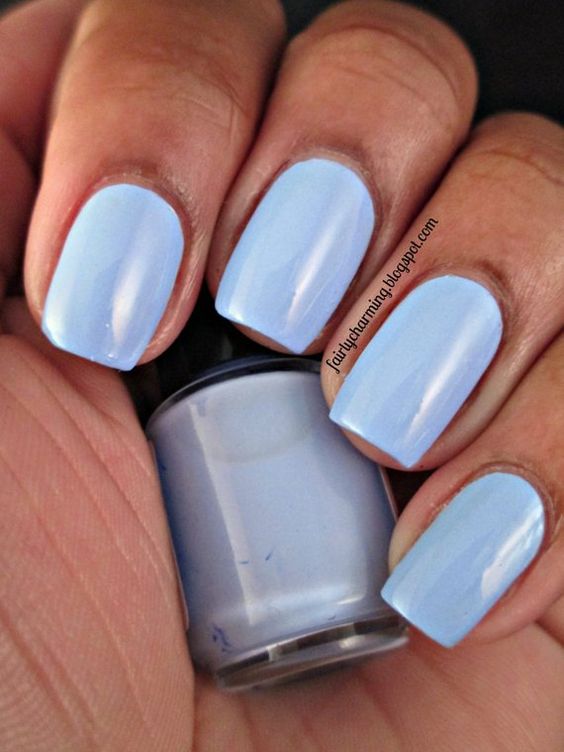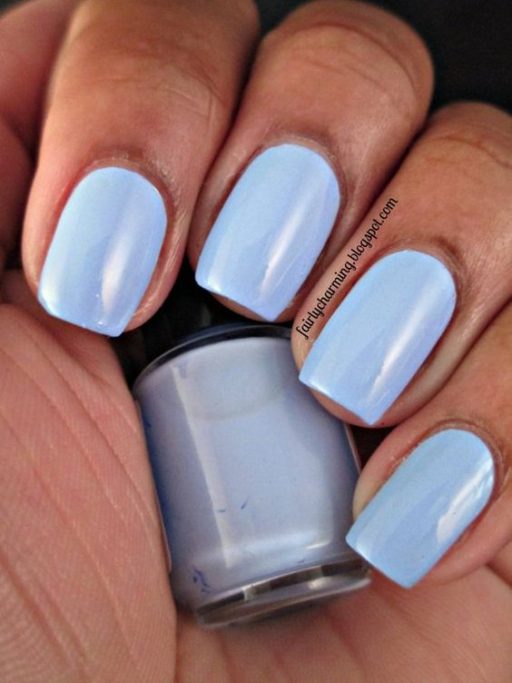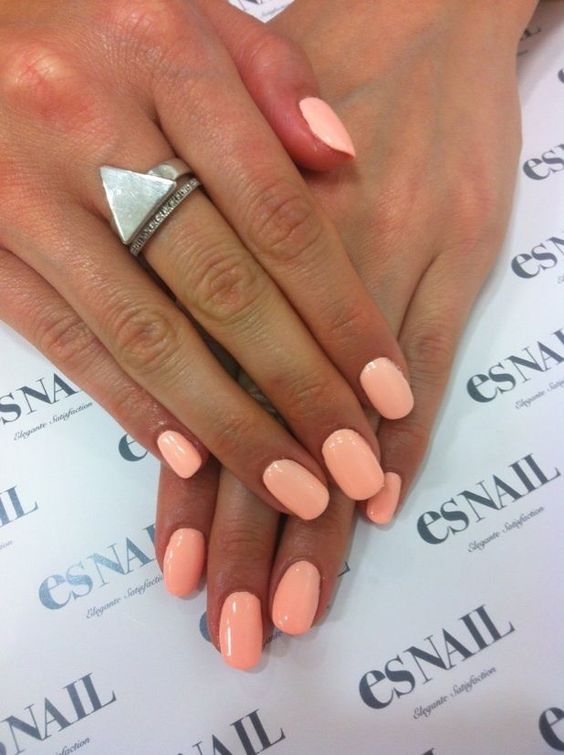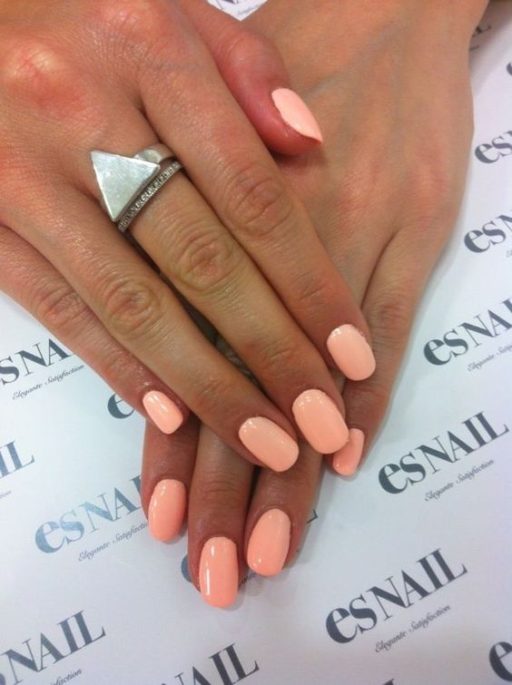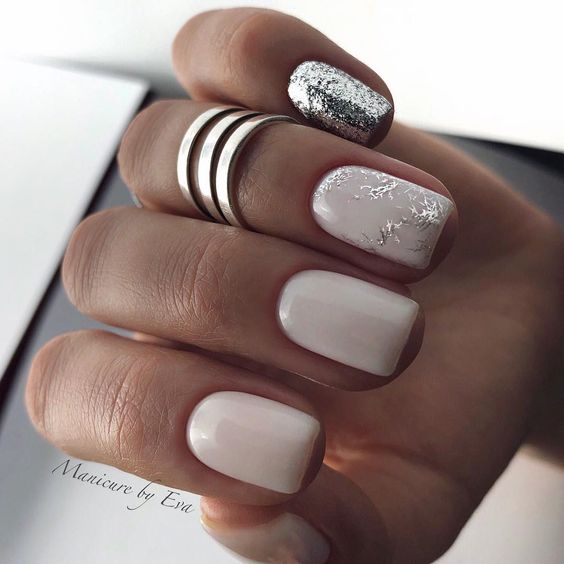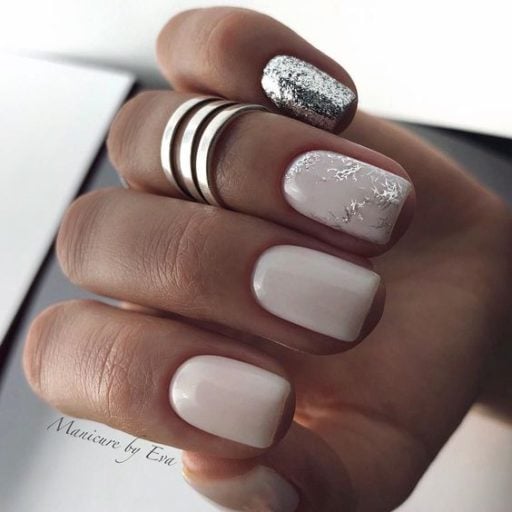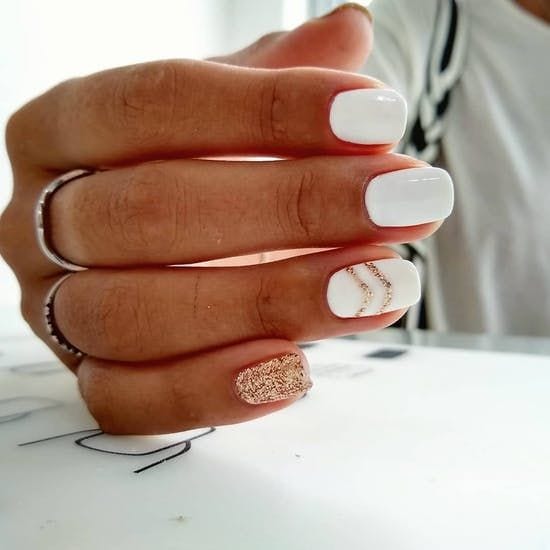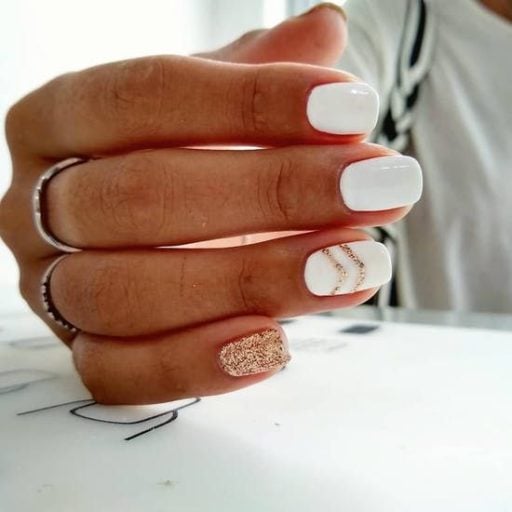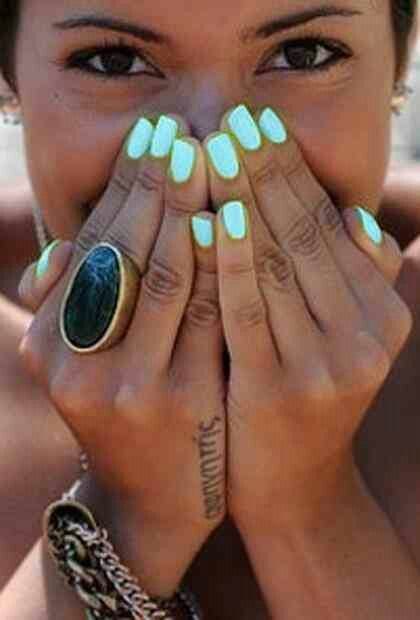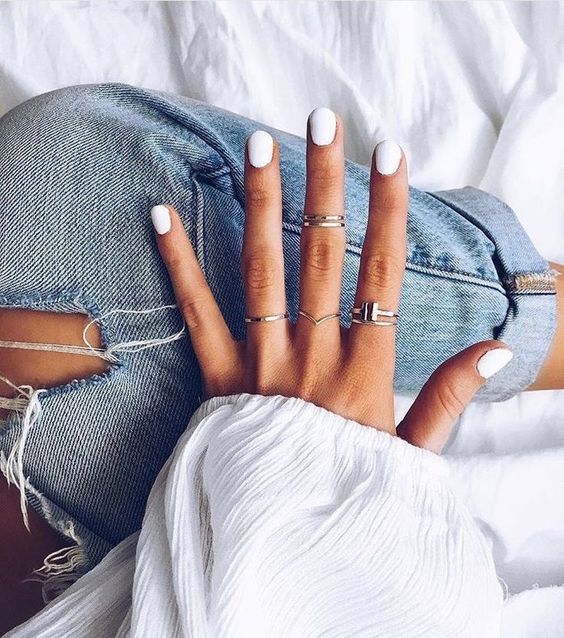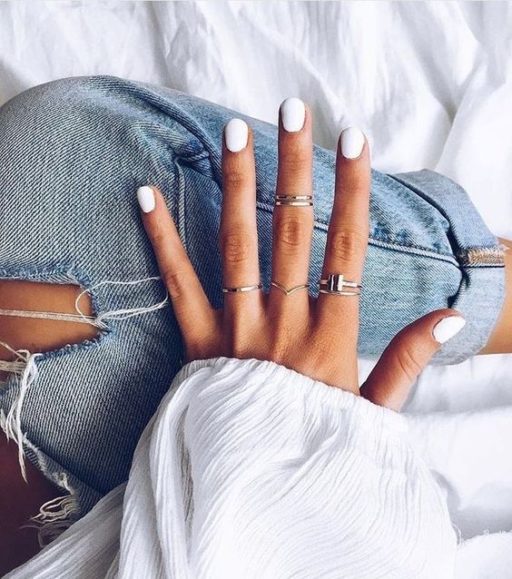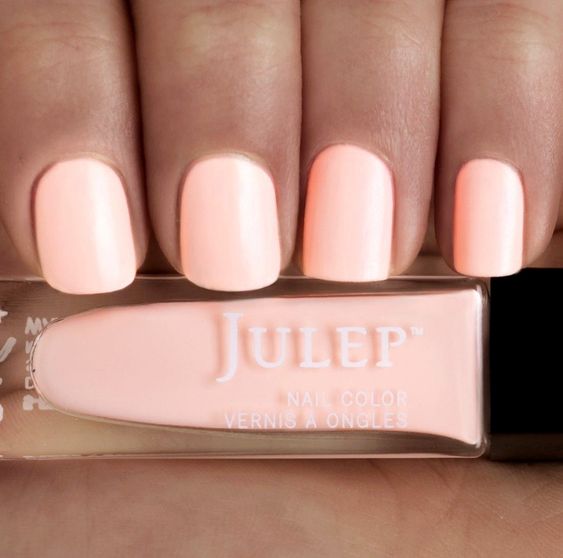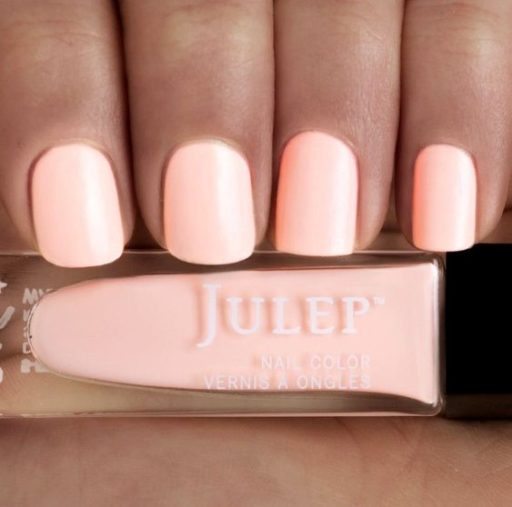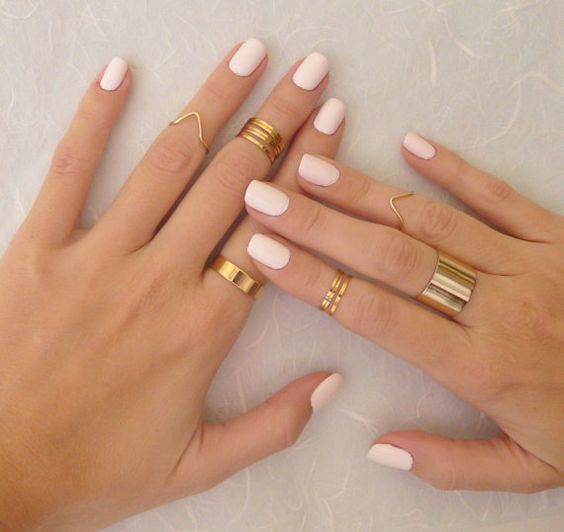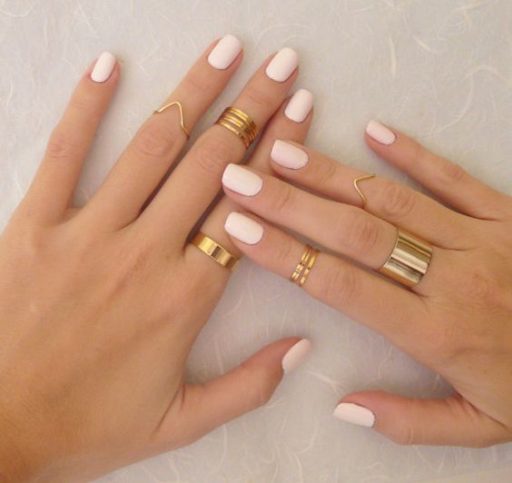 If you really want to make your nails pop, try incorporating rings. I like to do a few on each hand. There's lots of rings available on Amazon that are pretty decent quality for a low price!
Some hand jewelry will give your nails that extra flair that makes them stand out. Even the prettiest summer nail colors can benefit from some rings calling attention to your hands.
Another important piece to make your summer nails look especially amazing is a nice tan. Whether you're super pale or naturally tan, you can always add a few levels or even just get a nice glow that makes summer nail colors really stand out.
While nails especially look great with a tan and add an important extra element to any outfit. If you're not the type that likes to lay out in the sun (and you want to be especially careful with your skin), then opt for a spray-tan or an at-home tanning lotion. Make sure to apply either before you do your nails, especially if they're a light color!
If you're looking to do your own get nails at home, head here for my full guide! It's a quick and easy way to get gorgeous nails all summer long without having to sit and pay at a salon.