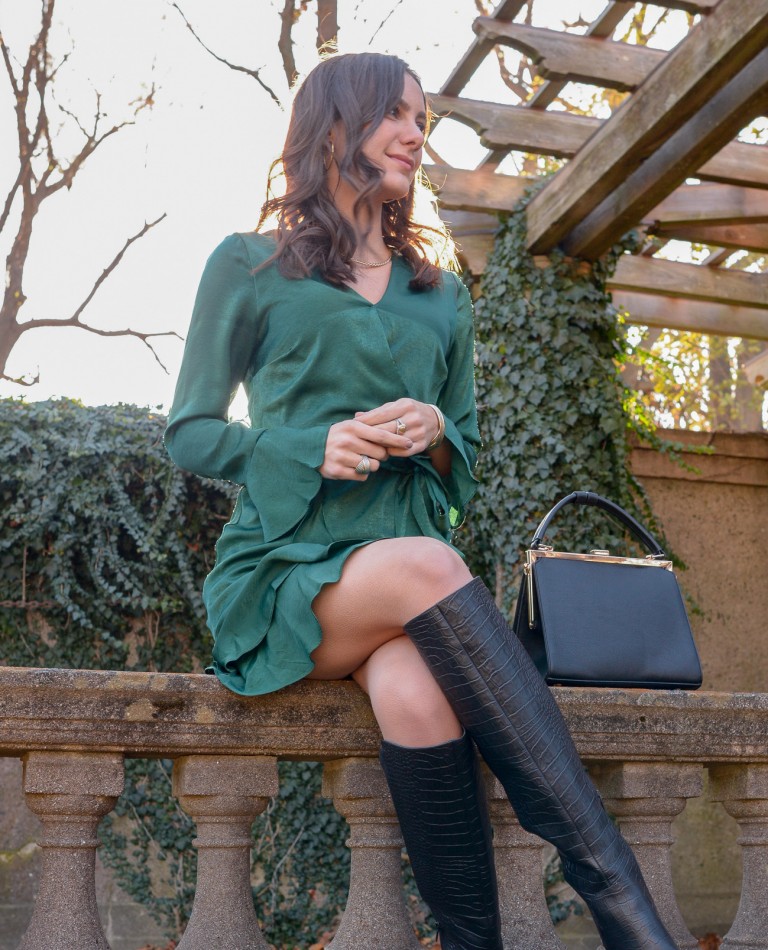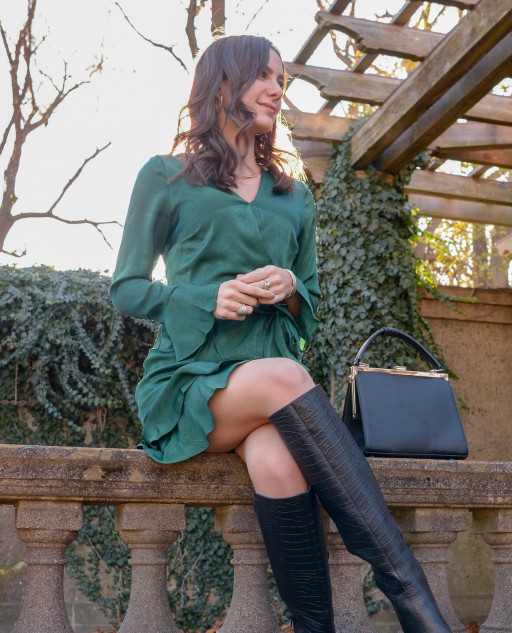 It's hard to believe that the holiday season is already here! It feels like just yesterday I was putting together a (super last minute) Halloween costume, and now I'm planning out holiday outfits for the next few months.
As the holidays approach, fashion becomes strictly oriented towards these few special days. I'm a huge fan of dressing for the season, so for me, the month of December is filled with red, green, black, silver, and gold.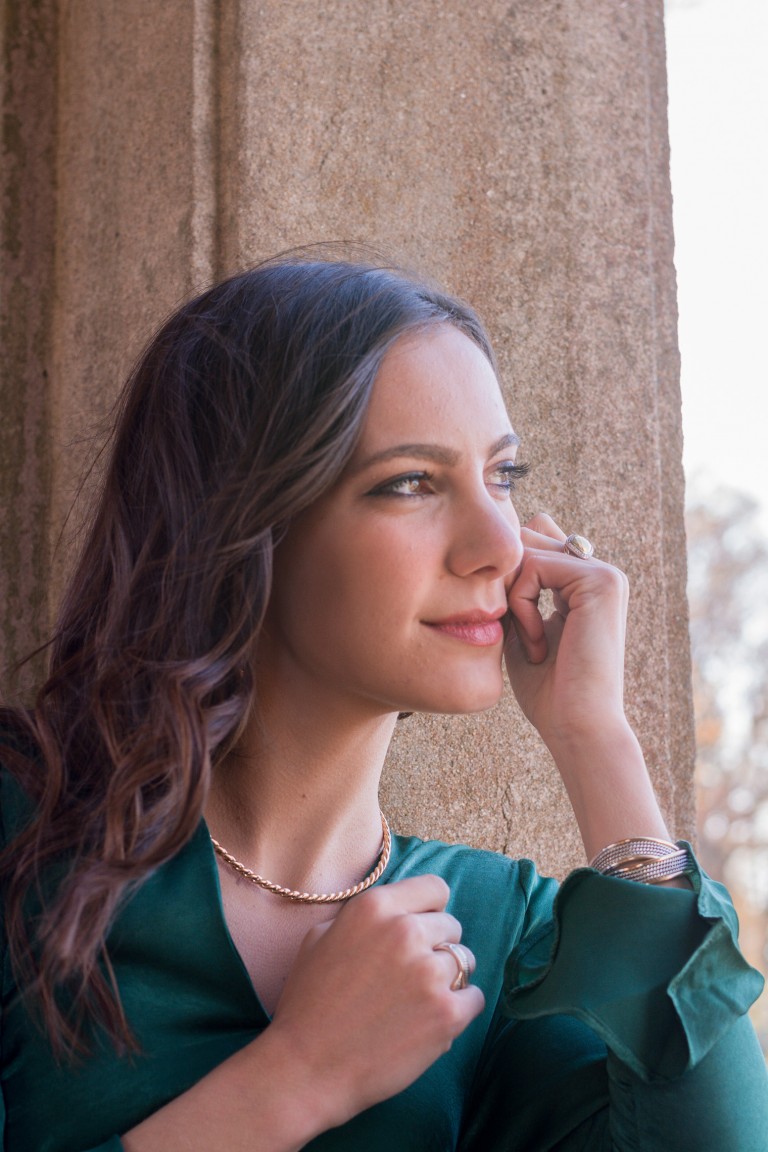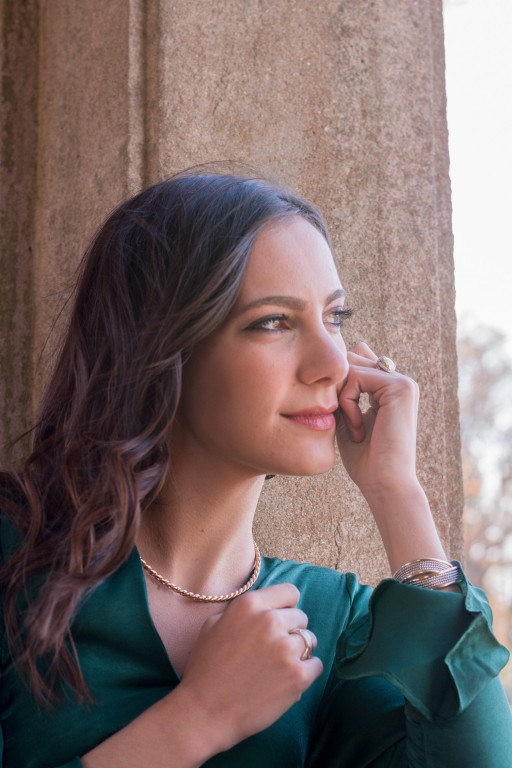 Jewelry is especially important to me during the holiday season. Adding a few touches of luxurious adornments makes any outfit feel extra festive.
While there are some jewelry specific trends that pop up each year, I can't help but love a timeless, classic set. It's really easy to have a massive to-do list during the holiday season (mine is already a few pages long!), so I always recommend finding a few key jewelry pieces that you really love and sticking with them during these crazy months.
While partnering with David Yurman and Long's Jewelers for this post, I was able to wear these gorgeous Pavéflex, Cable, DY Origami, and Albion jewelry designs, which are absolutely perfect for a variety of occasions! I've linked all of these choices below; scroll to the bottom to check them out.
How to Style Holiday Jewelry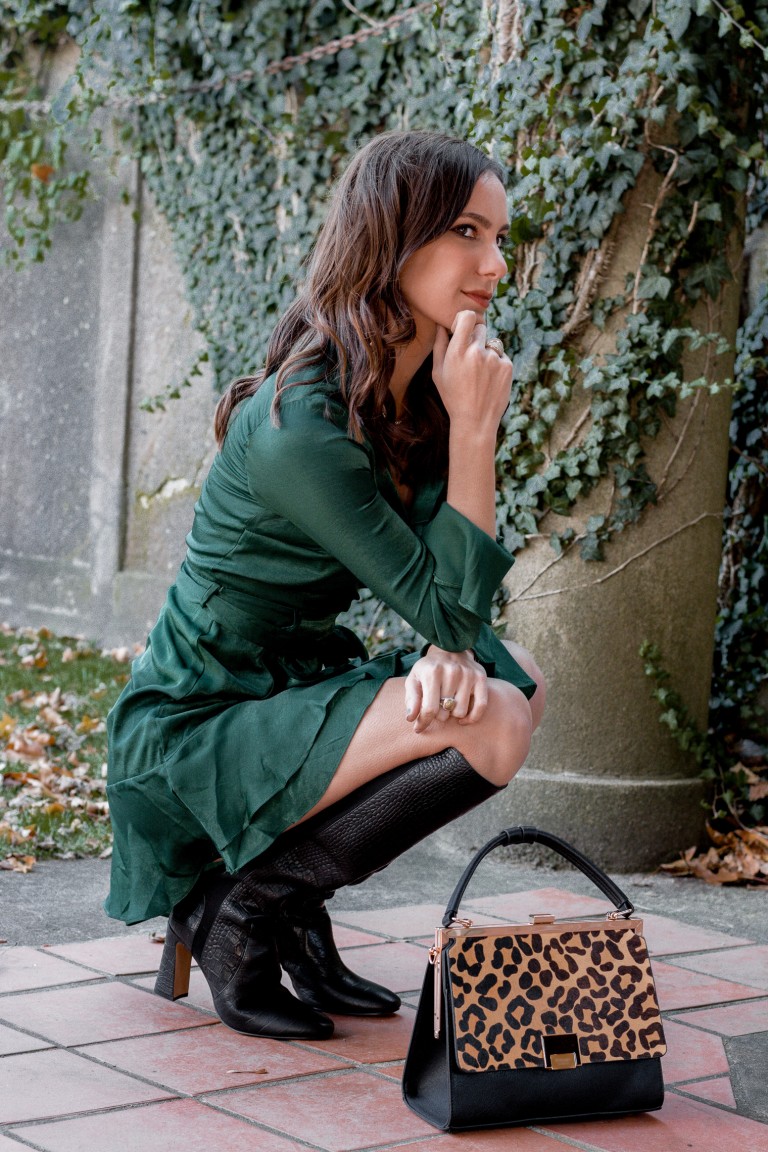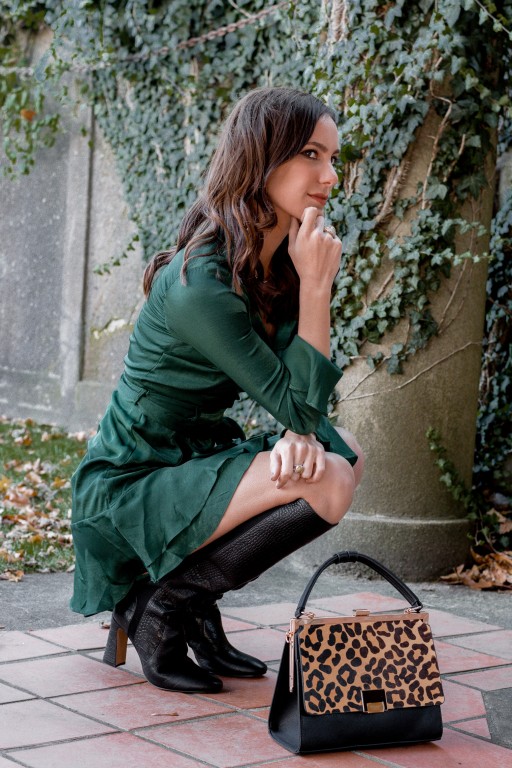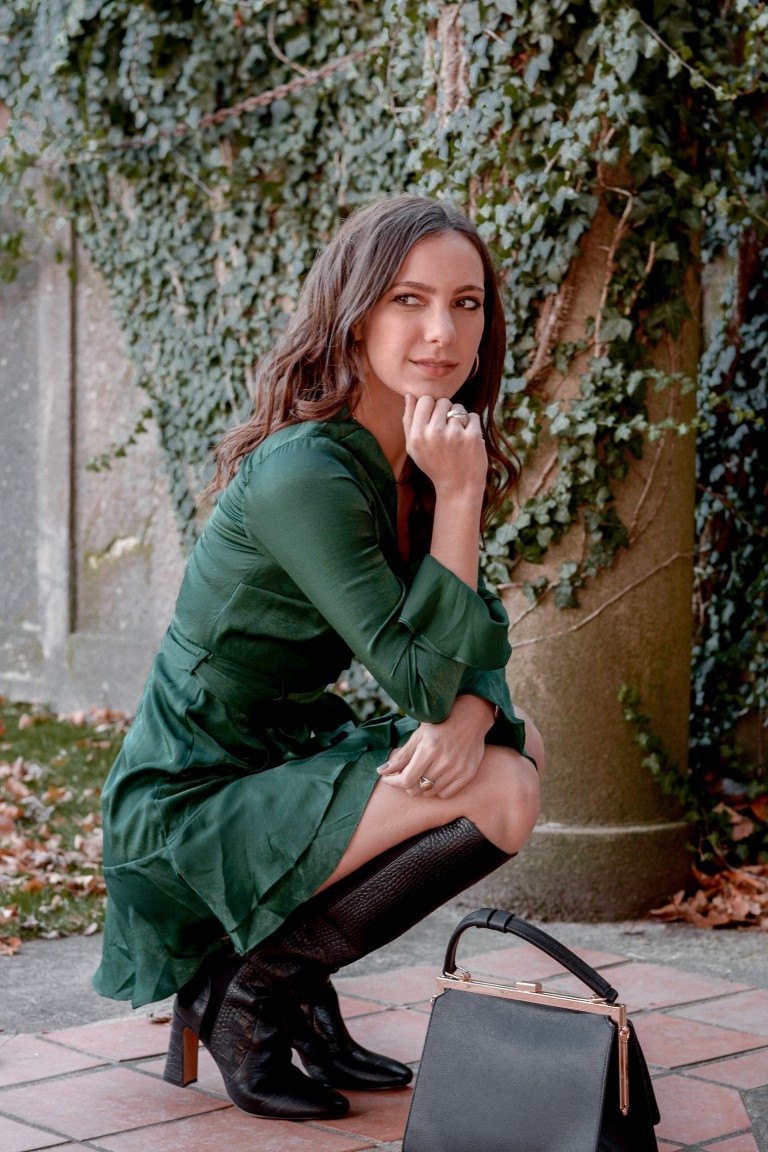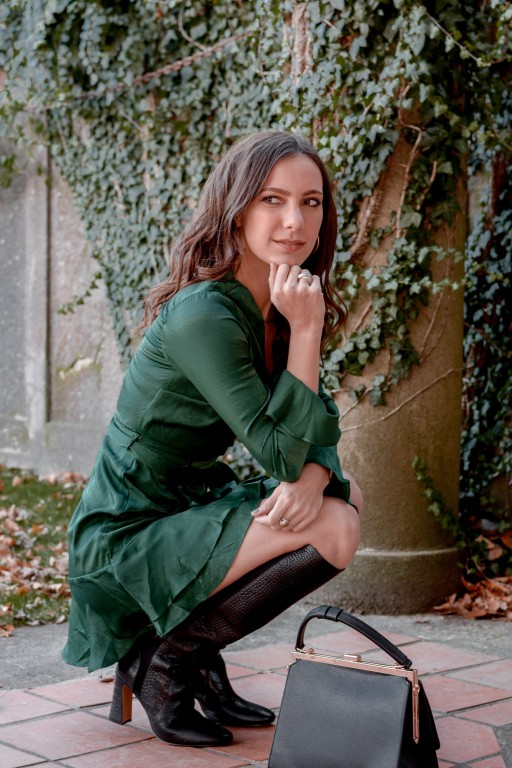 These jewelry sets are great for basically all holiday events. Most of the pieces are simple enough to work with a slightly casual outfit, yet offer enough bling for a fancier party or even a super upscale outfit if you're attending a holiday wedding.
I'm highlighting a few different ways I recommend styling these pieces below, although the options really are endless!
Casual Holiday Parties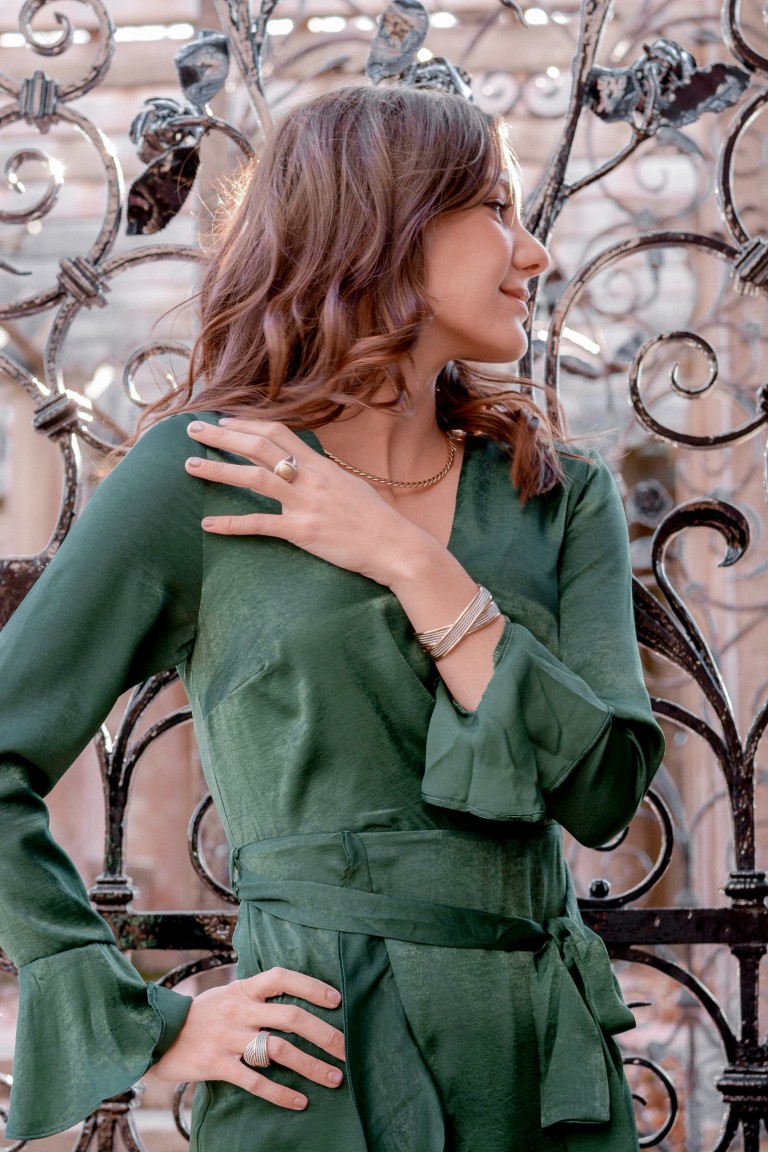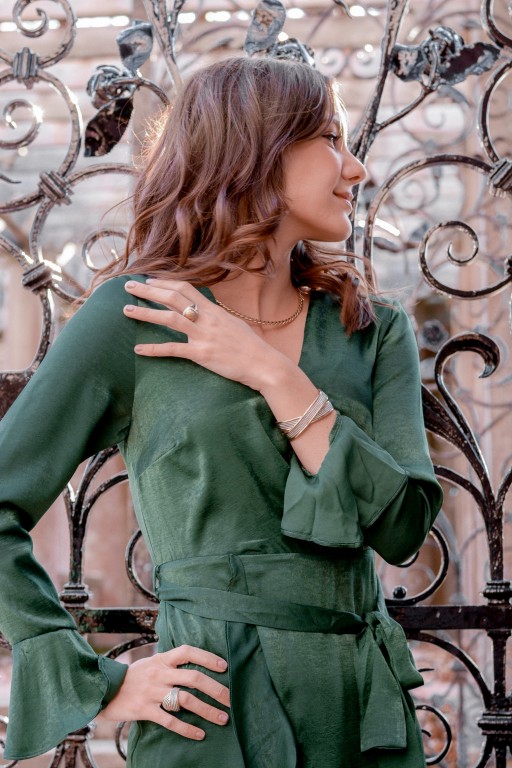 While I love a good fancy event, casual holiday parties are where you'll find me during most of the holiday season. You get to dress slightly fancy and trendy without sacrificing comfort, and you're usually surrounded by all of your closest friends. What could be better?
When attending a casual holiday party (usually at a friend's home or a restaurant), I like to wear either blue or black jeans with an elegant blouse and boots/booties or a casual jumpsuit.
In my opinion, dark colors are always best, especially if you want to show off this beautiful jewelry.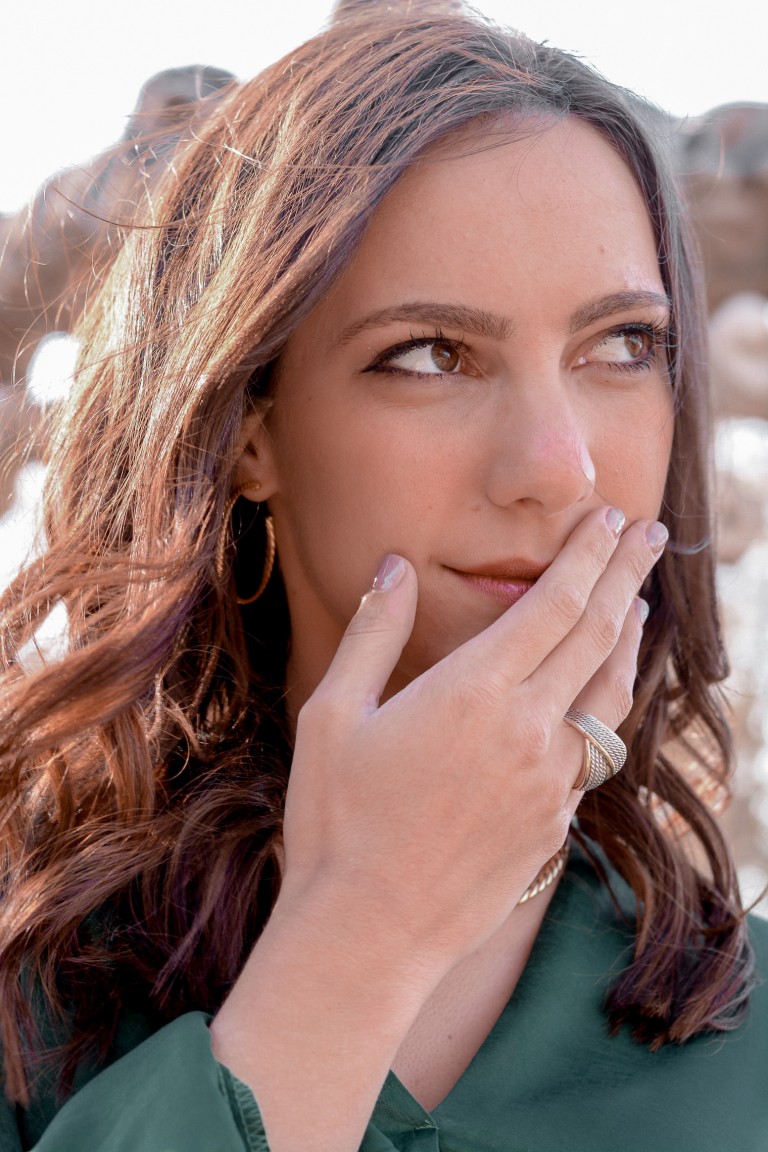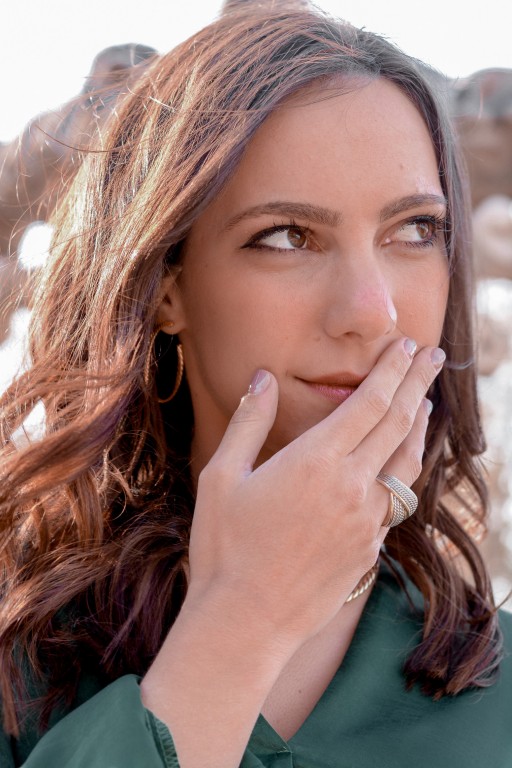 These Cable earrings are absolutely perfect for any casual party! They're very simple and on-trend (I'm not wearing any earrings that aren't medium-sized hoops right now); this set appears super delicate but is high quality enough to last you through any holiday party.
I also feel that statement rings are absolutely necessary for a casual event. Both of these DY Origami and Albion rings will take any outfit up a step without going overboard. They're perfectly fitted and definitely won't fall off during the event!
Upscale Holiday Events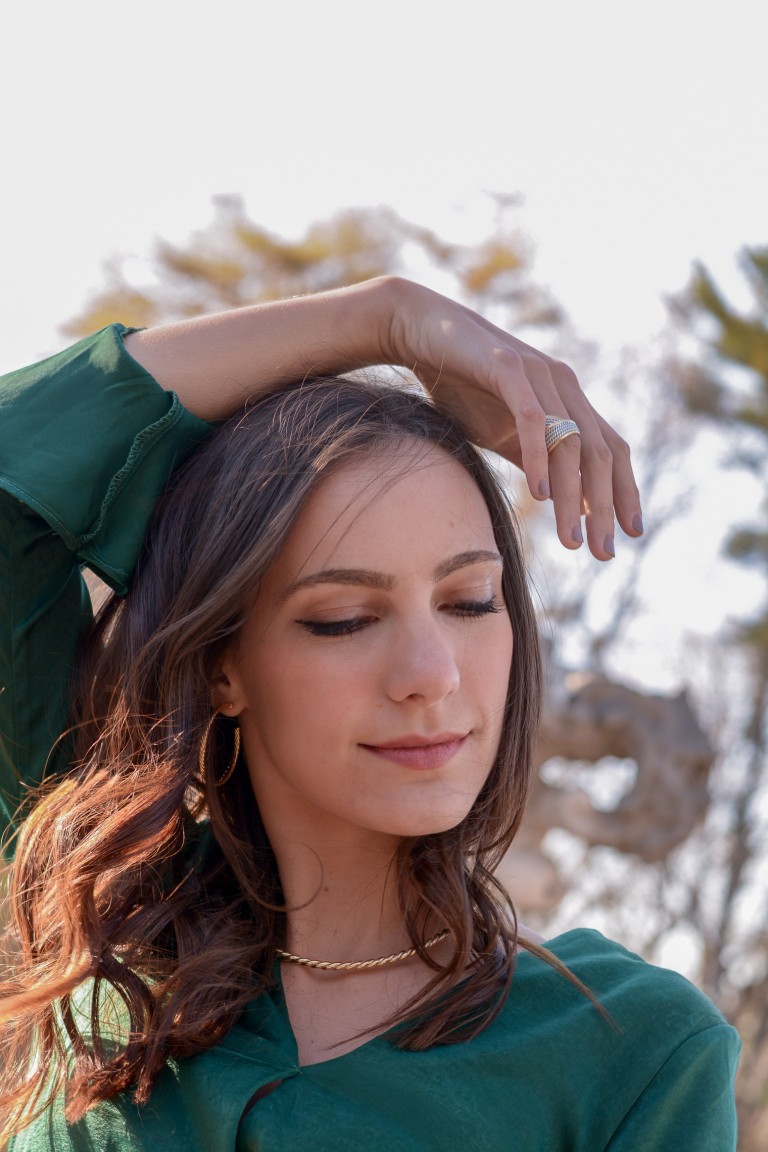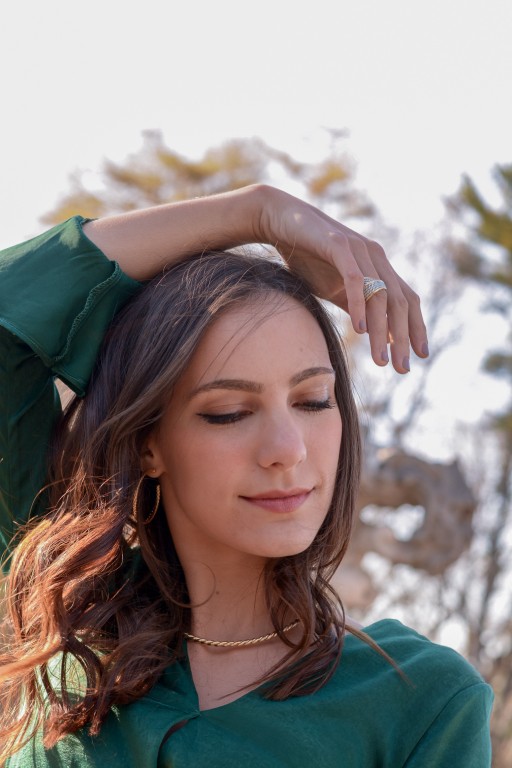 Is there anything more fun than heading to a grand holiday event? While I don't go to many lavish parties during the month of December, I do try to dress up at least a few times.
This December, I'm heading to my boyfriend's work party (which is a super ritzy affair) as well as a gala just a week before Christmas. These jewelry designs are absolutely perfect for both!
For Shane's work party, I plan to wear this exact deep green dress with strappy black heels. Statement jewelry really brings a simple dress to life, and the before and after when putting on this jewelry was amazing.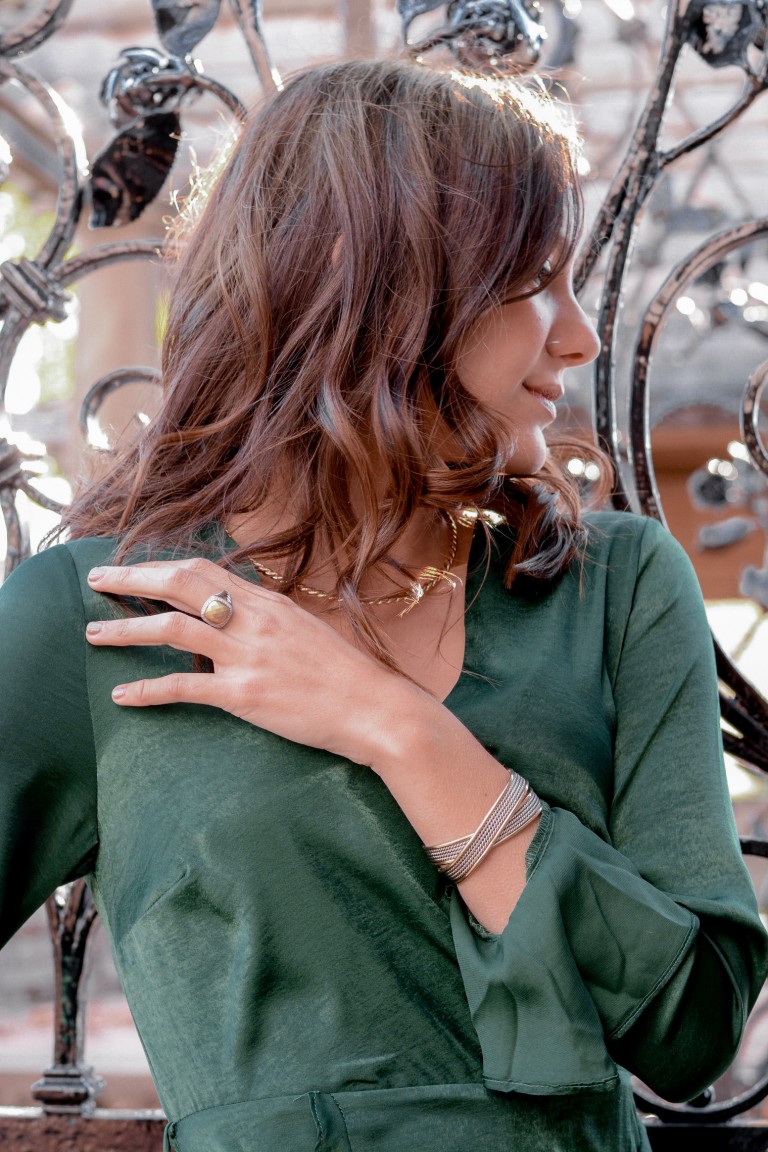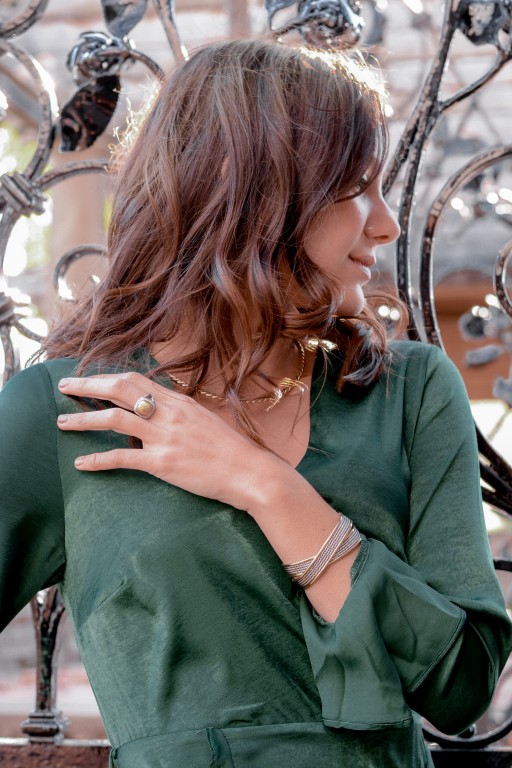 The week after, for the gala, I'm planning to wear a dramatic floor-length black gown and classic pumps. Pairing each of these pieces with the gown while I tried it on really brought the look to a whole new level.
It just wouldn't have been the same without these specific styles, especially the DY Origami bracelet! If you're planning to wear a short sleeved, sleeveless, or strapless dress this holiday season, I highly recommend a statement bracelet like this one.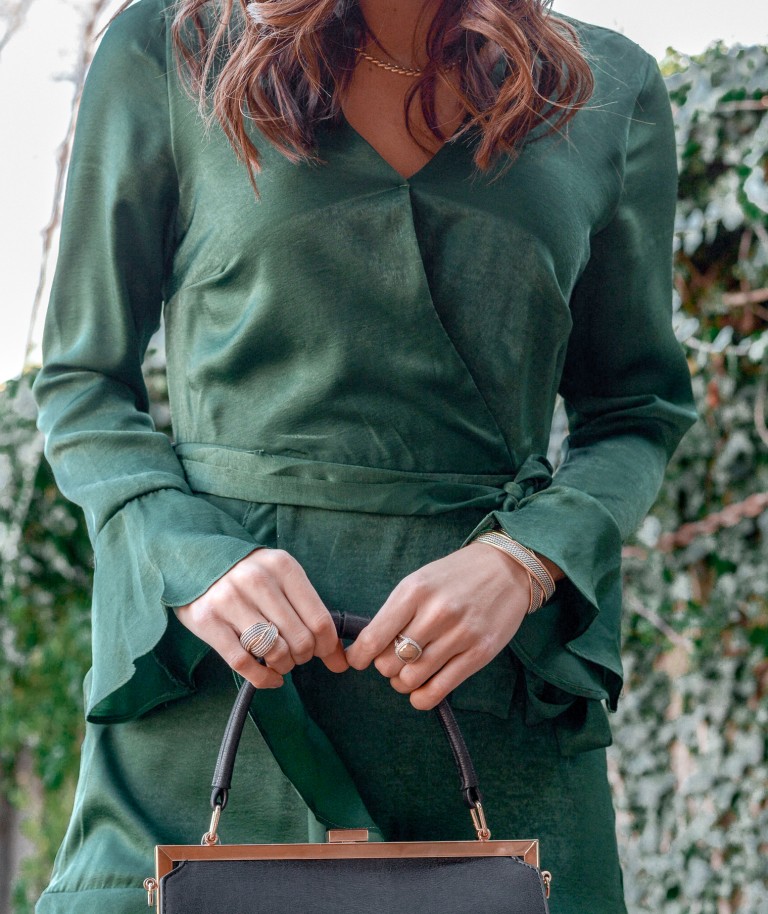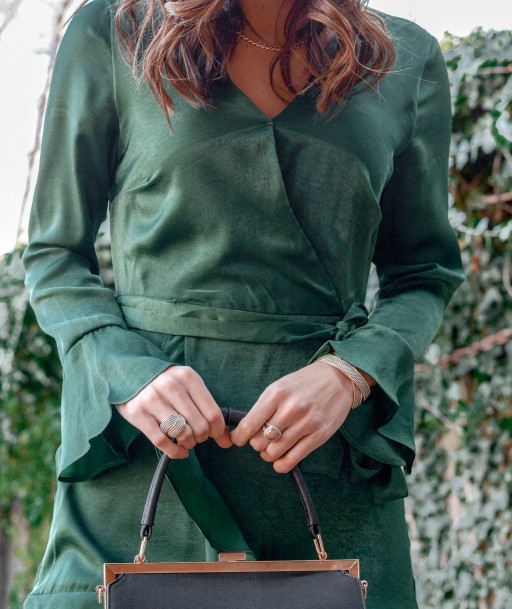 The Actual Holidays
While my family tends to dress comfy during the holidays, we do like to add a few touches that get us into the spirit.
This Christmas, I plan to wear a silky red top with button-up ripped jeans and furry boots; I of course found a bulky cardigan to match. I tried it on with these jewelry designs and absolutely loved the look, especially with the sweater sleeves rolled up!
The blouse has a deep scoop neck, and this Pavéflex necklace enhances the natural neckline of the blouse. The Cable earrings are a perfect match, and the bracelet and rings from the DY Origami and Albion collections add beautiful touches since the blouse is short sleeved (although as you can see from the photos, this specific bracelet works really well with long sleeved tops as well).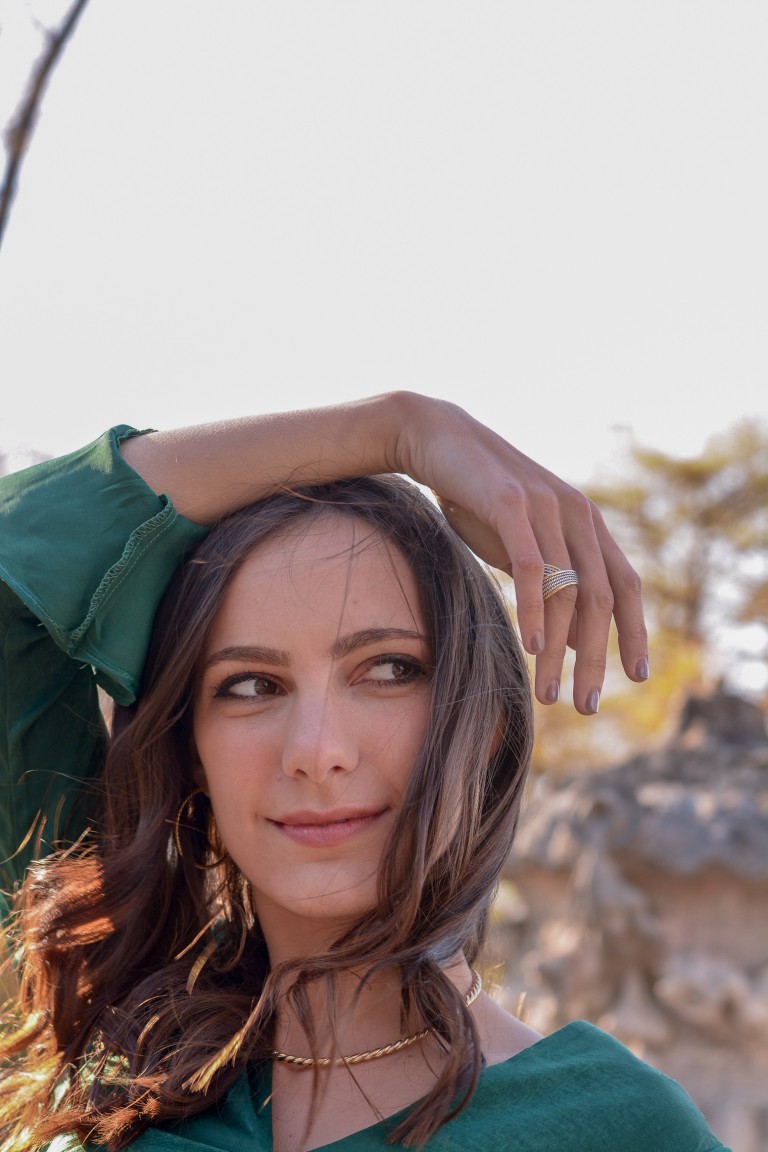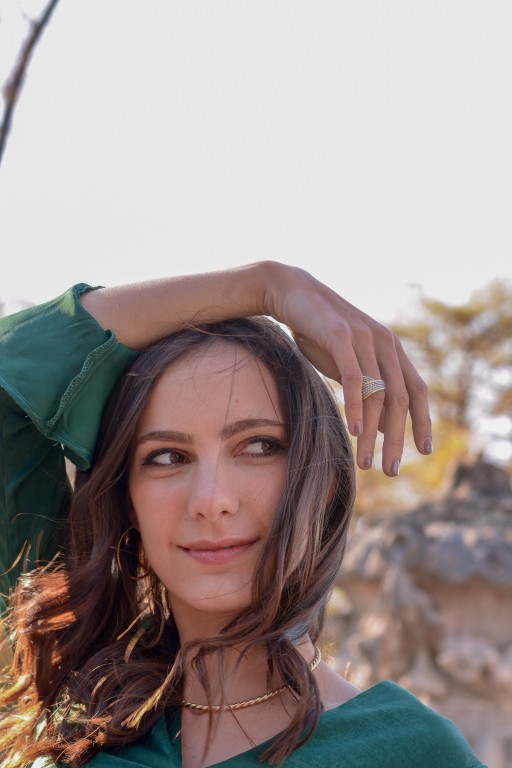 These Cable earrings would also pair perfectly with a cozy sweater, and the rings add an upscale touch to any snug outfit.
New Year's Eve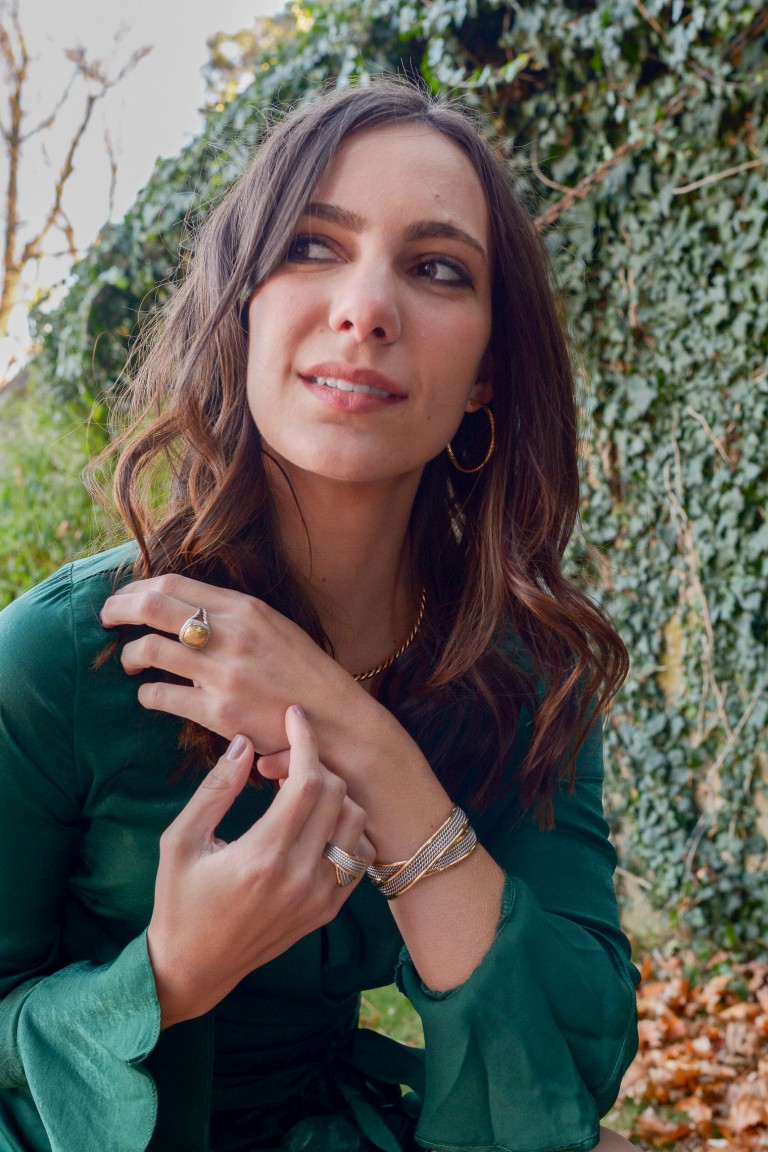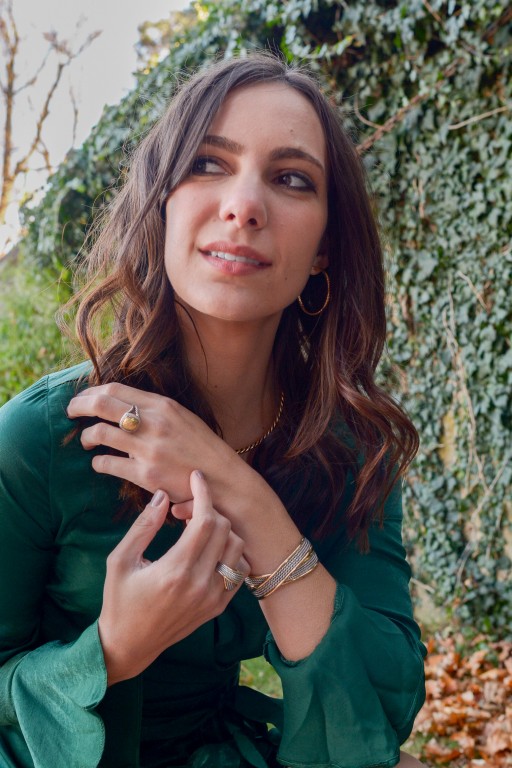 These jewelry designs are literally perfect for a New Year's Eve event! I love mixing silver and gold, especially with anything sequined or simple and black (either of which I'm likely to be wearing during any New Year's Eve event).
This year, I'm planning to wear a fully black outfit with a few touches of gold (such as the belt and purse). This Pavéflex necklace and these Cable earrings are perfect additions, while both rings bring in a different and interesting element of design.
My favorite piece of this pairing is the DY Origami bracelet. My top has super cute cap-sleeves, and the bracelet looks absolutely stunning on.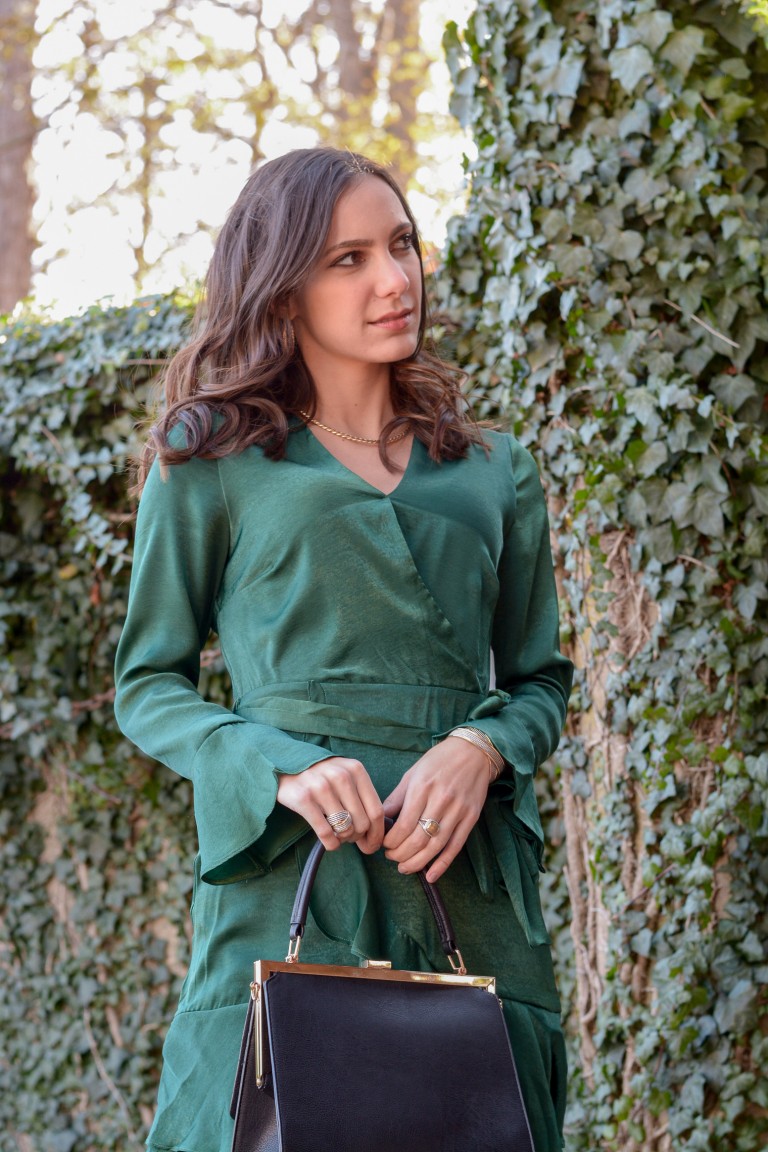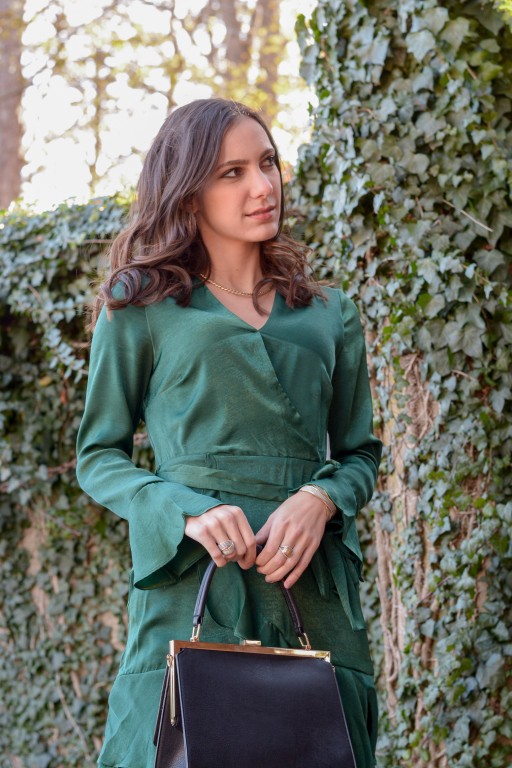 Wearing this jewelry from David Yurman is really a dream come true for me! I've always loved the classic David Yurman bracelets, but these specific sets took my obsession to a whole new level.
Whatever holiday events you have coming up, I hope this post gave you some inspiration as to styling outfits and pairing your jewelry! When in doubt, I always go with neutral colors and classic cuts with a touch of luxury in jewelry form.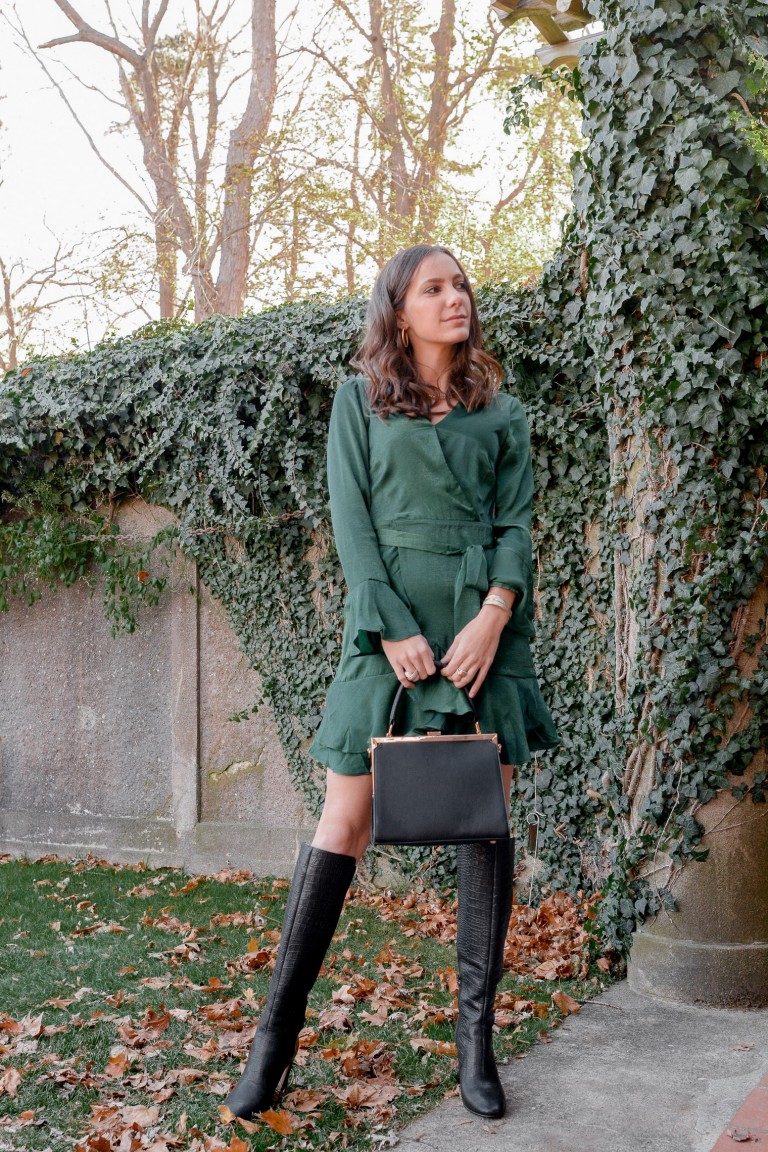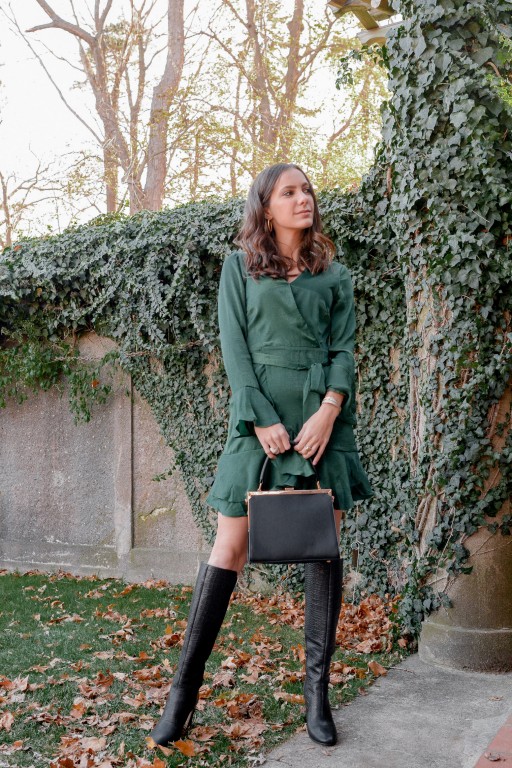 Happy holidays!
Thank you to David Yurman and Long's Jewelers for sponsoring this post! As always, all opinions are 100% my own.