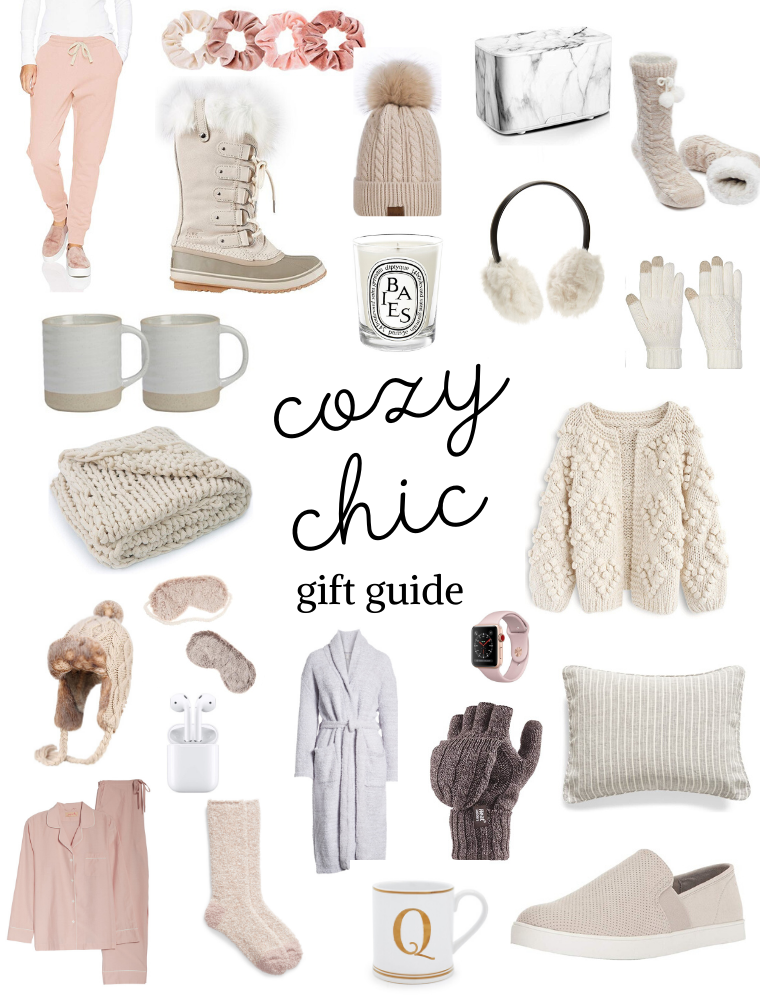 I'm a huge fan of loungewear any time of the year, but in my opinions, January is the absolute best month to wear cozy outfits. You'll find me in neutral sweaters, sweatpants, leggings, and hats all month!
Because I've realized that there's so many others out there who think the same (seriously though, who are those crazy people who dress up during the coldest, darkest month of the year?), I wanted to put together a cozy but chic gift guide.
It's almost guaranteed that any girl in your life will love these simple, comfy, and inexpensive gifts! Not only are they chic, but they're actually useful items, especially right after the holiday season.

Cheers to staying cozy!