As much as I love my leggings, there's something about putting on jeans that makes me feel ready for the day. Jeans are a tiny bit more formal, so they bring any look to the next level. There are so many different outfits with jeans that you can make any pair super casual or relatively formal!
I also love how a good pair of jeans can be worn in any season. You can easily pair jeans with a t-shirt and sneakers or with booties and a puffer coat.
Right now, I'm especially loving faded flare ankle jeans. The trends change every season, but this style has been around for a bit now and doesn't seem to be going anywhere!
Today I'm sharing my 30+ favorite outfits with jeans (for some seriously chic outfit inspiration), plus I'll link my preferred stores for purchasing seasonal, trendy jeans at an affordable price.
Where To Buy Trendy & Affordable Jeans:
Jean trends change every season, so you do need to buy at least a few pairs of jeans a year. This gets expensive fast!
Even though trends change, the stores I like to buy trendy jeans at remain pretty consistent. In my opinion, these are the best stores that routinely turn out affordable, seasonal jeans options that fit well.
American Eagle has low key awesome jeans. I especially love their mom jeans and boyfriend jeans, but they also have a super cool 90's jeans section right now. This is my favorite affordable store for trend jeans.
Good American jeans are a little pricier but are definitely worth it because they have such cool fits. The sizing is also very inclusive. I especially recommend their straight leg jeans if you're looking for mom jeans that aren't baggy and fit perfectly without actually being skinny jeans.
Levi's are still popular for a reason. Most pairs of jeans are under $100 and each pair will last you for a while. I especially like the high waisted ankle jeans – you will even see these in many of the photos below.
Outfits With Jeans Inspiration: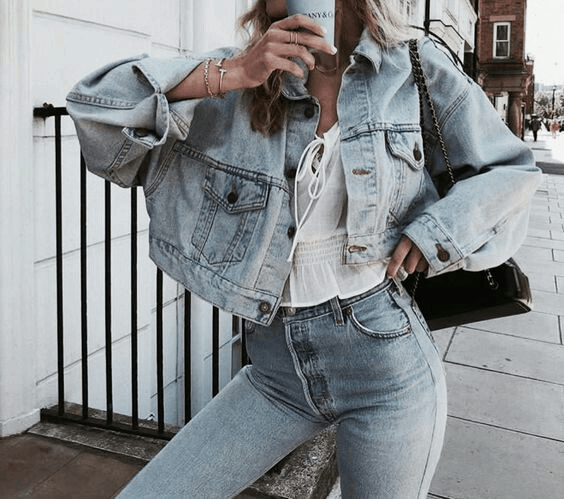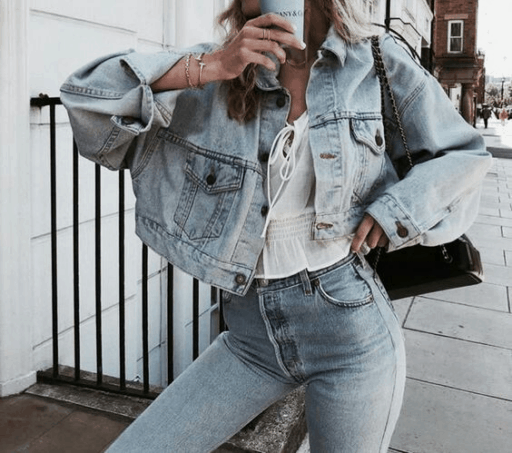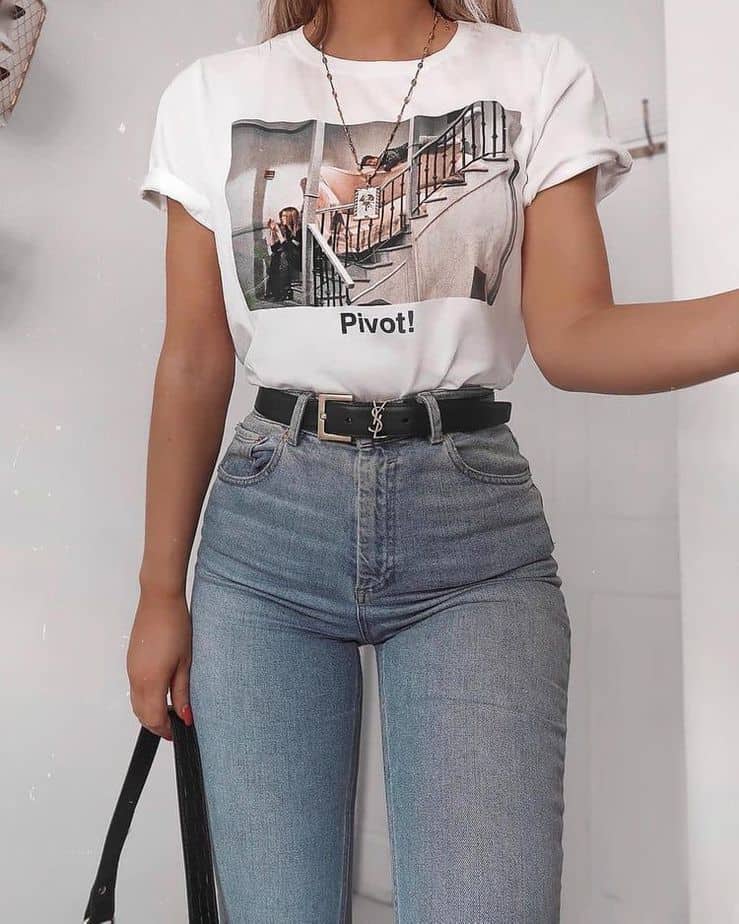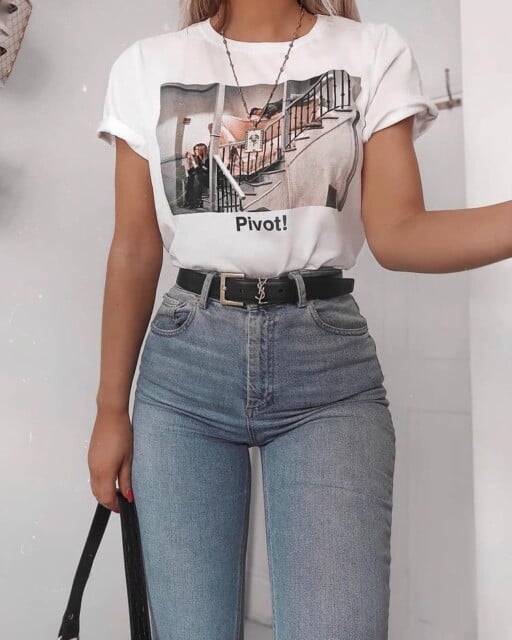 Related: The 22+ Best Trendy Fashion Sites To Buy Ultra-Trendy Clothing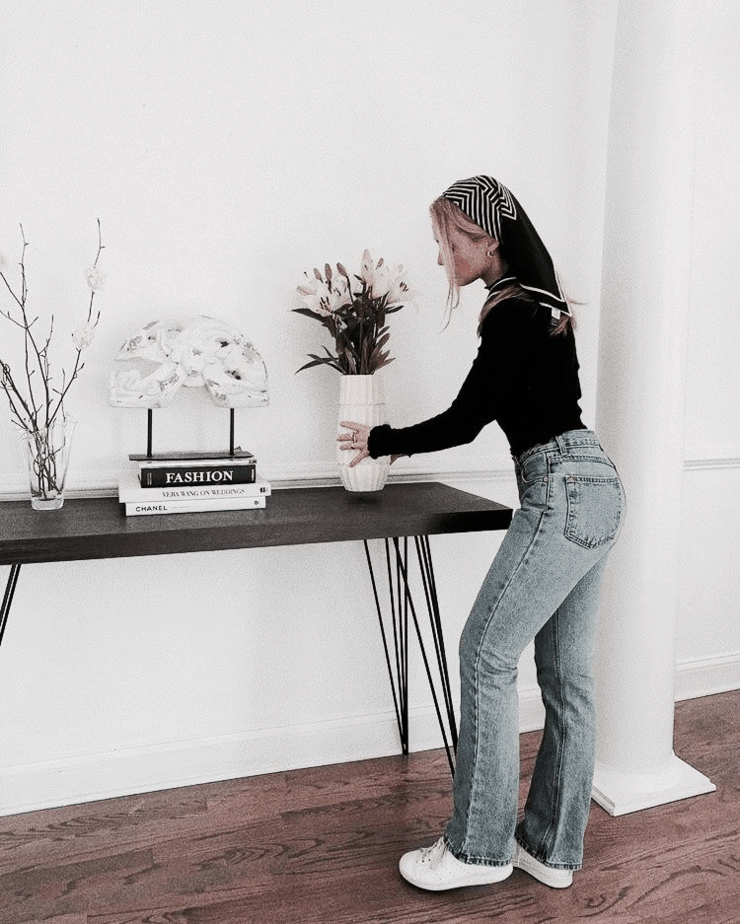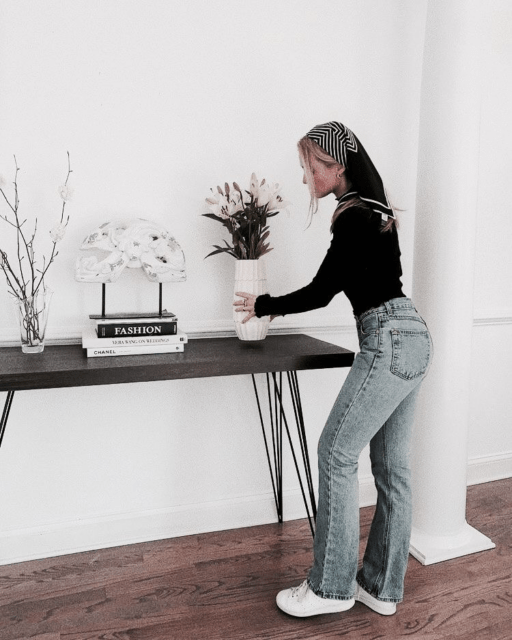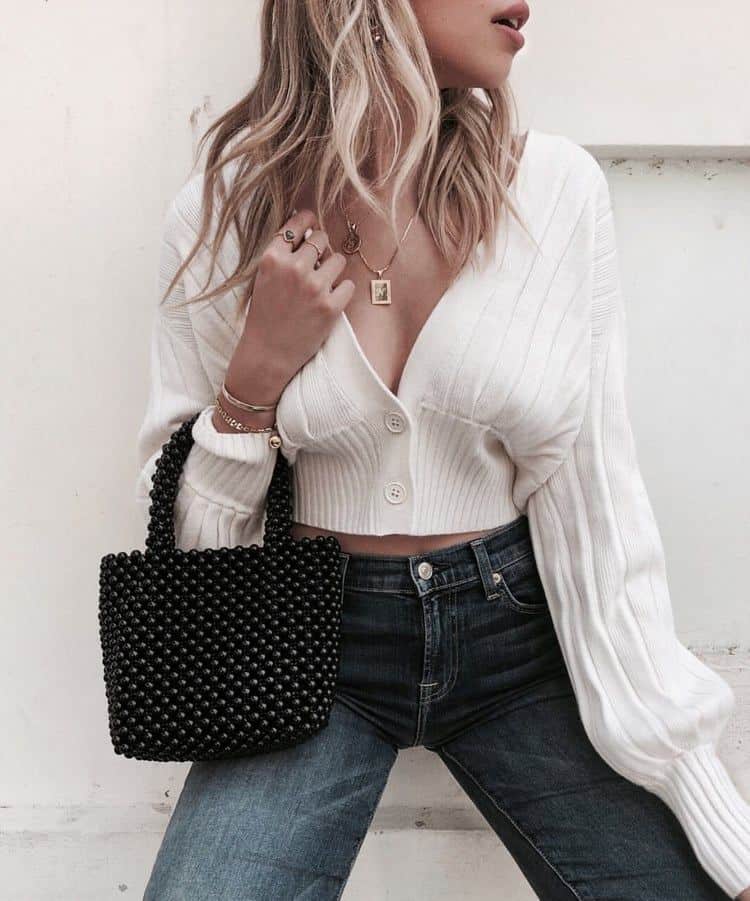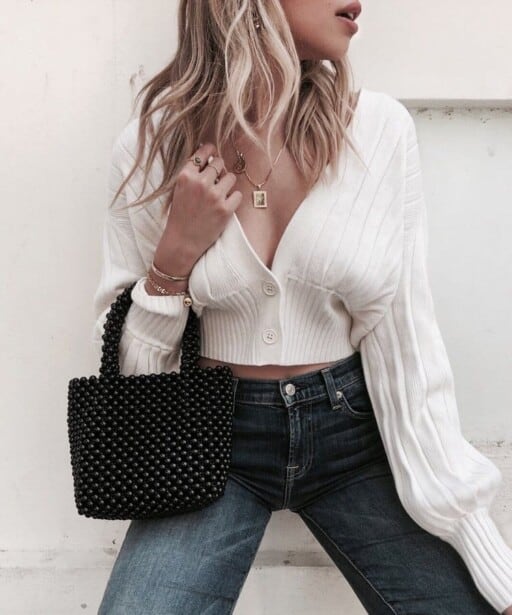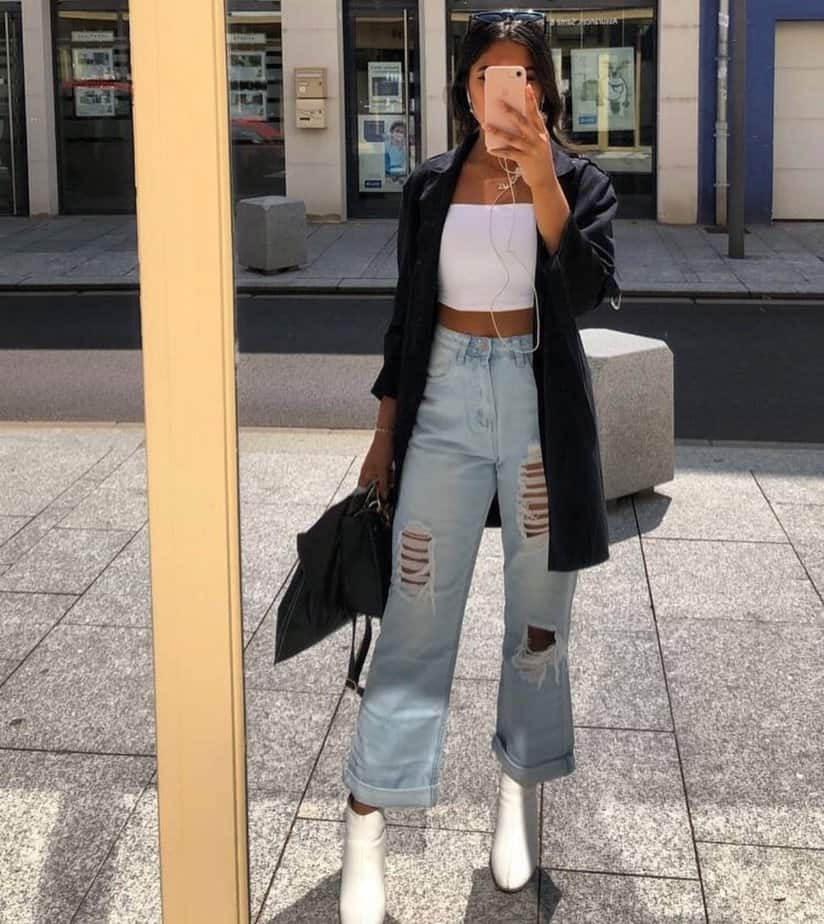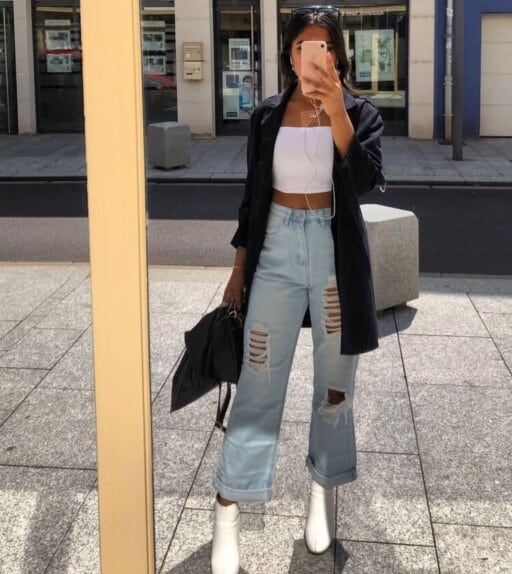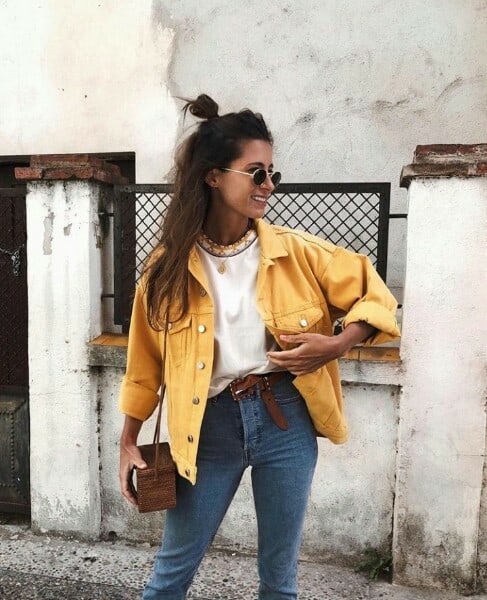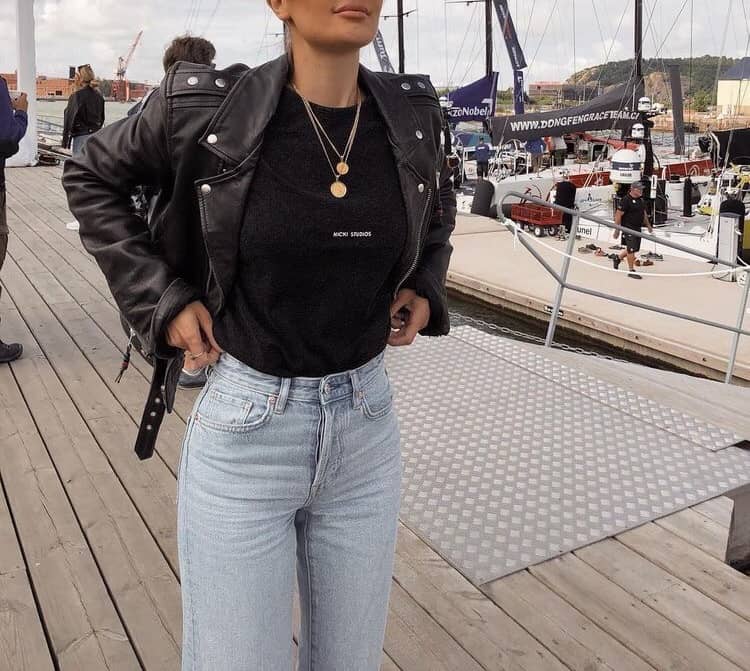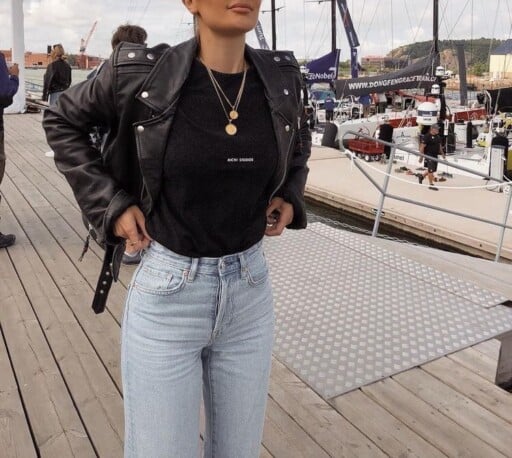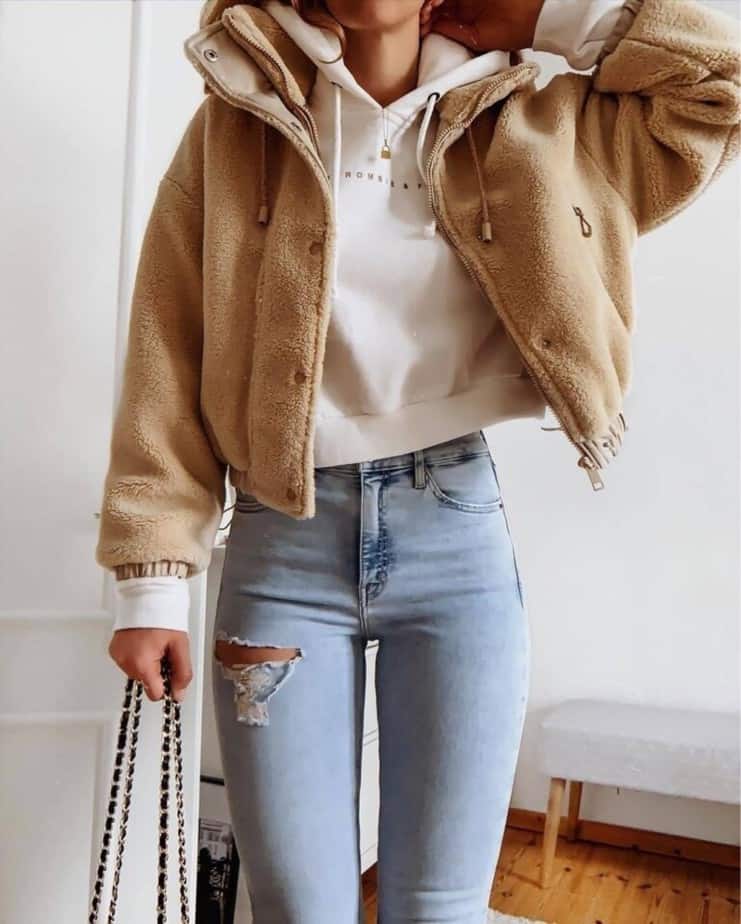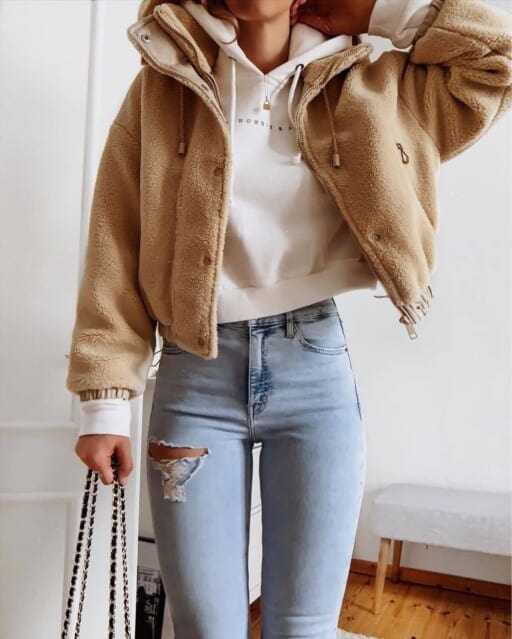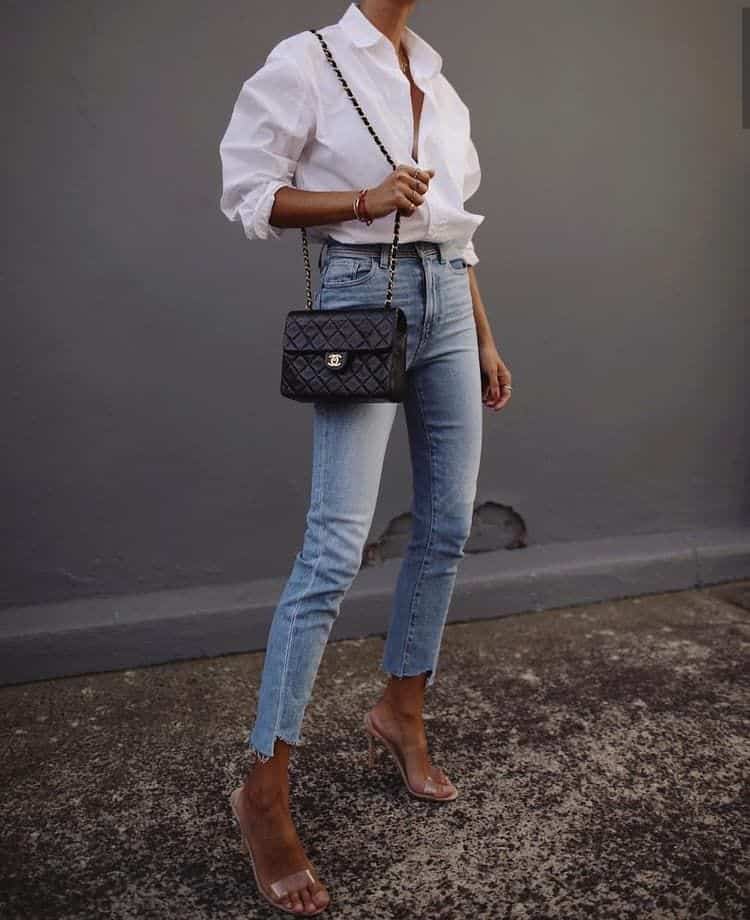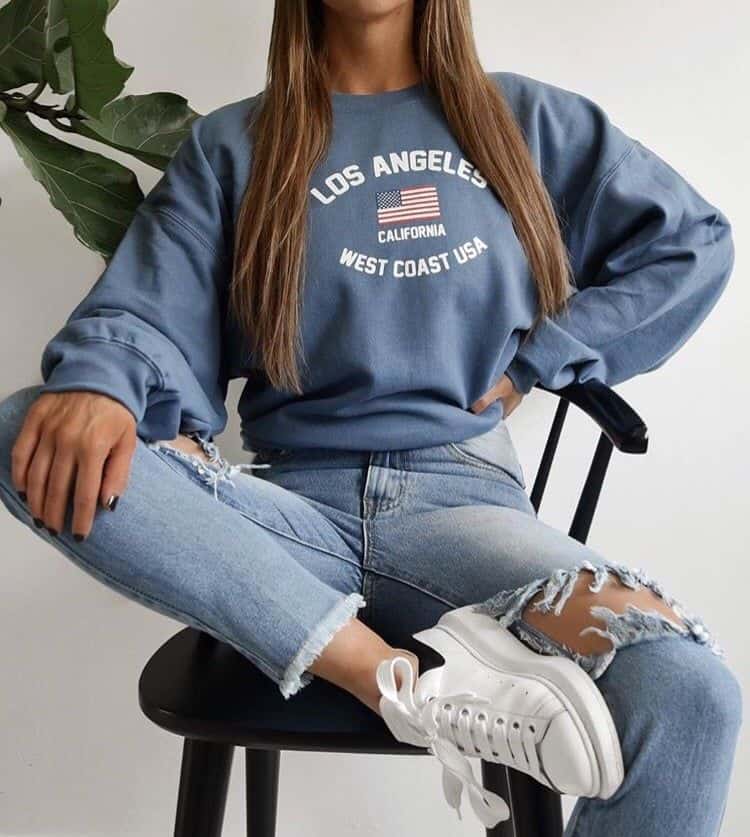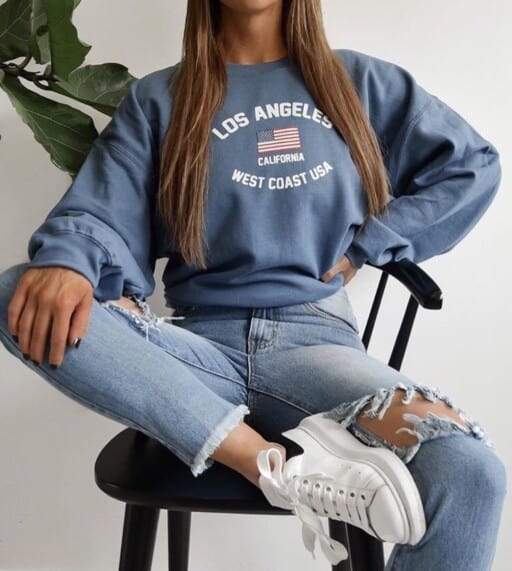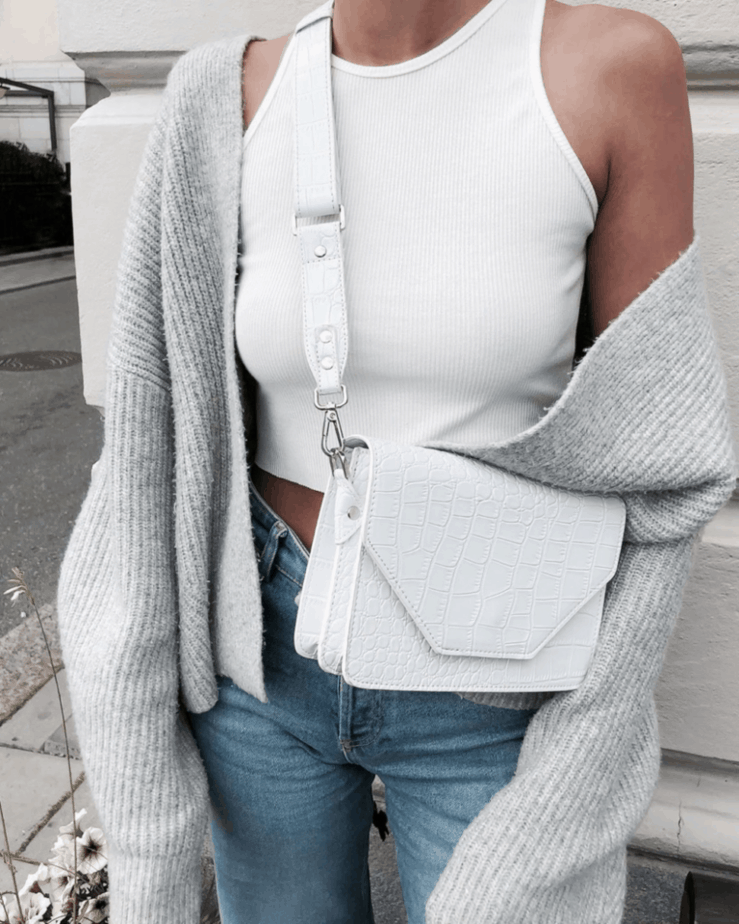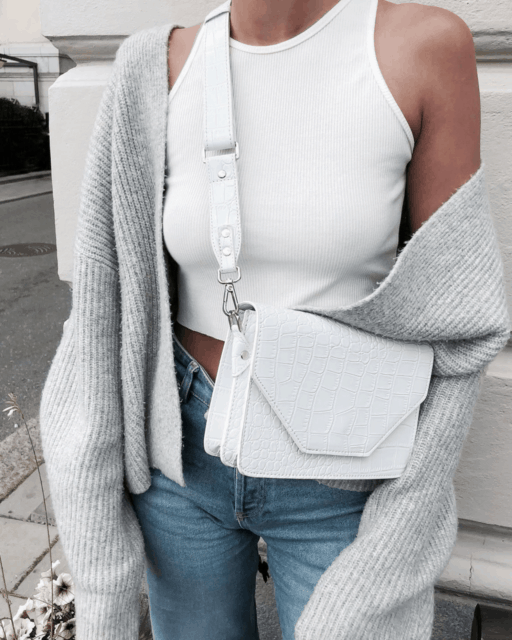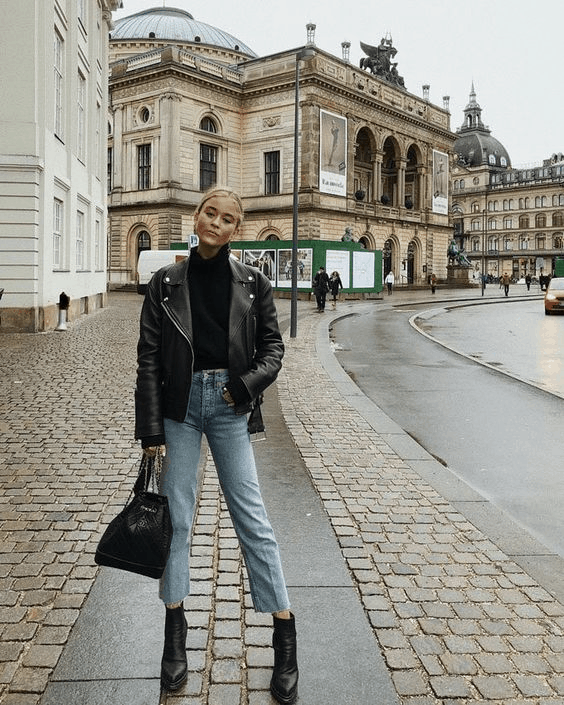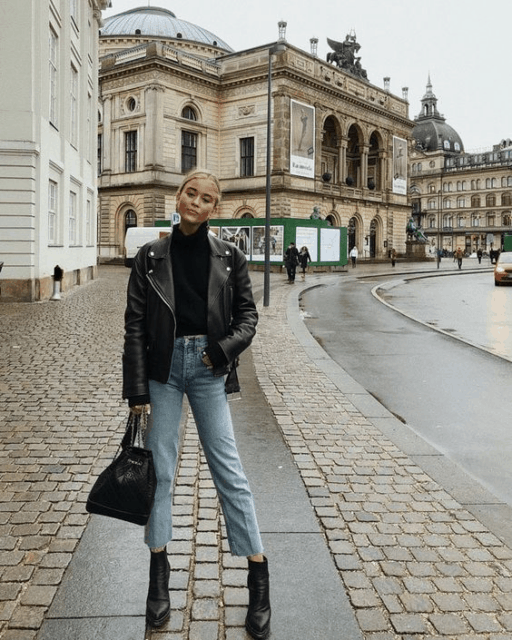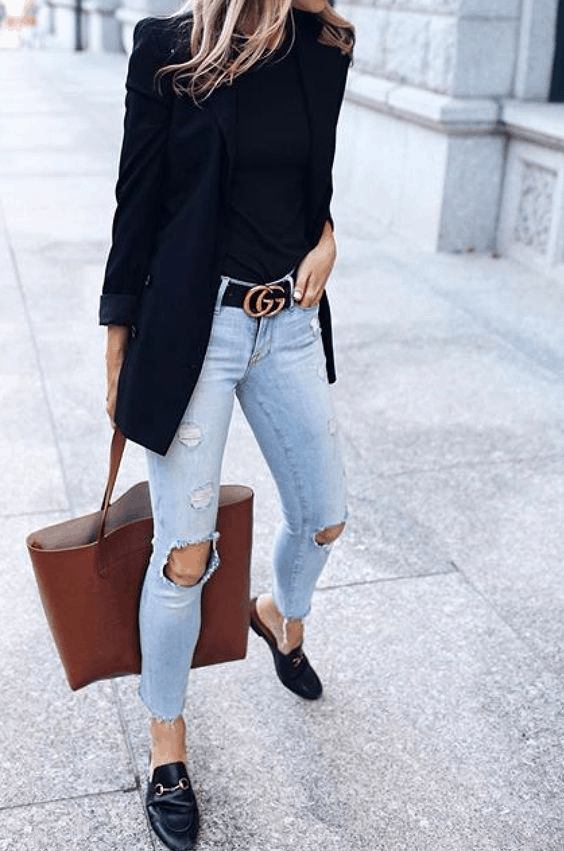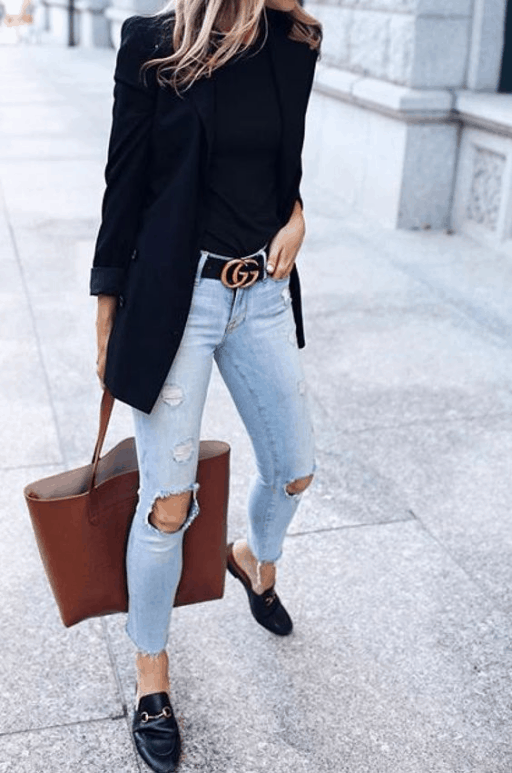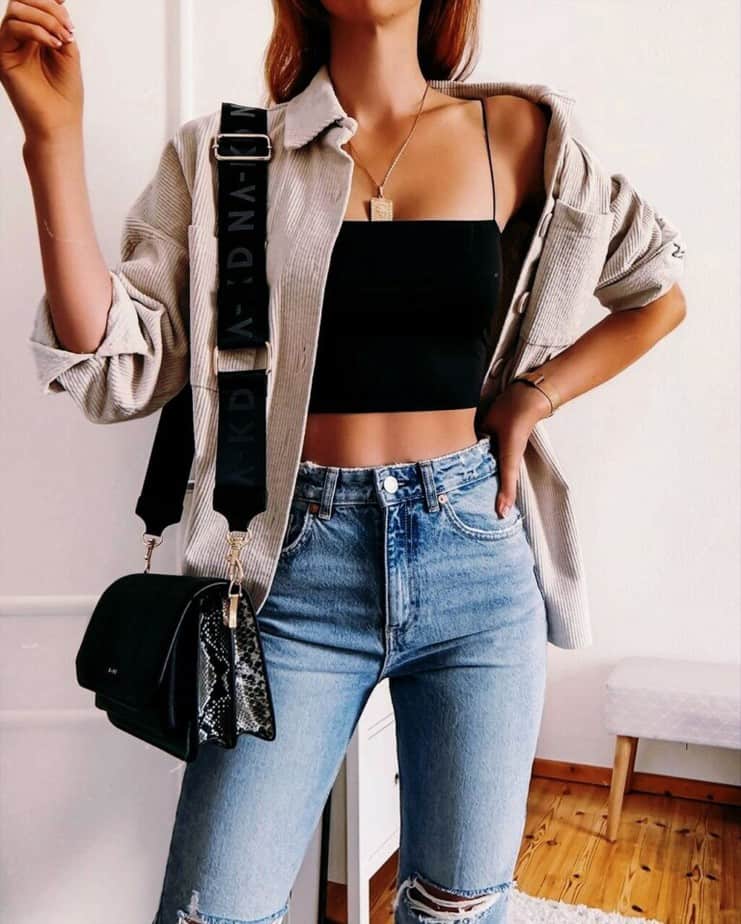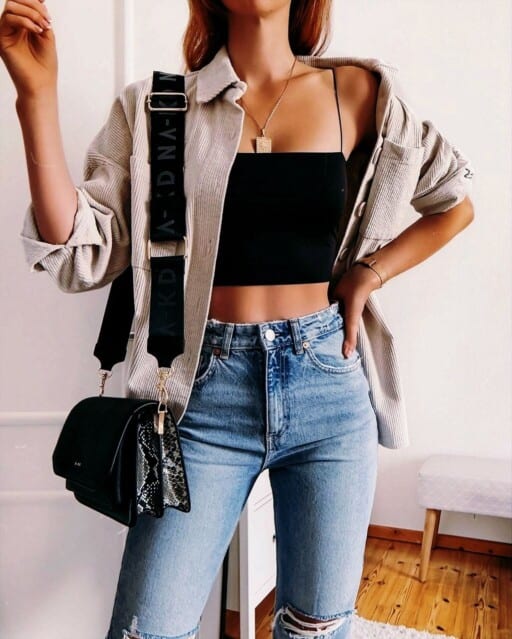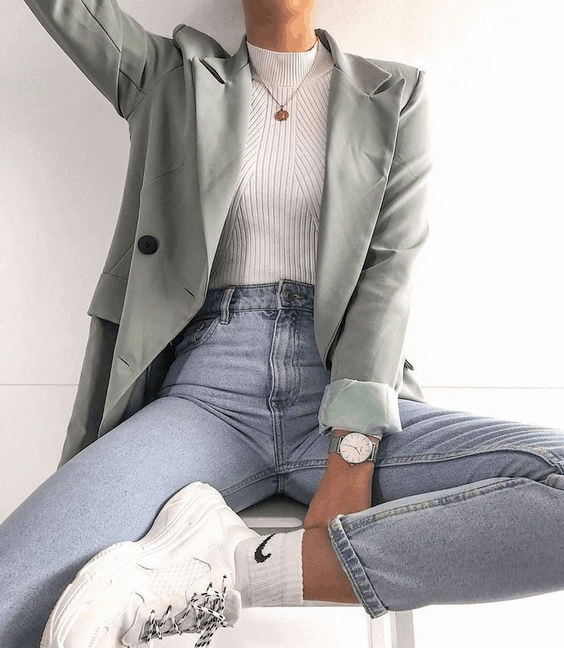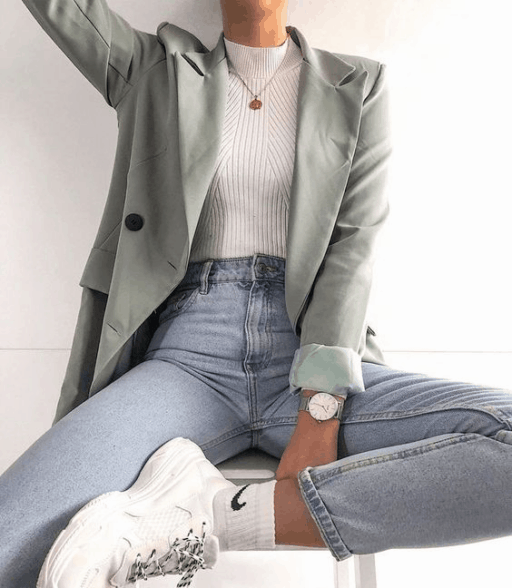 Full Post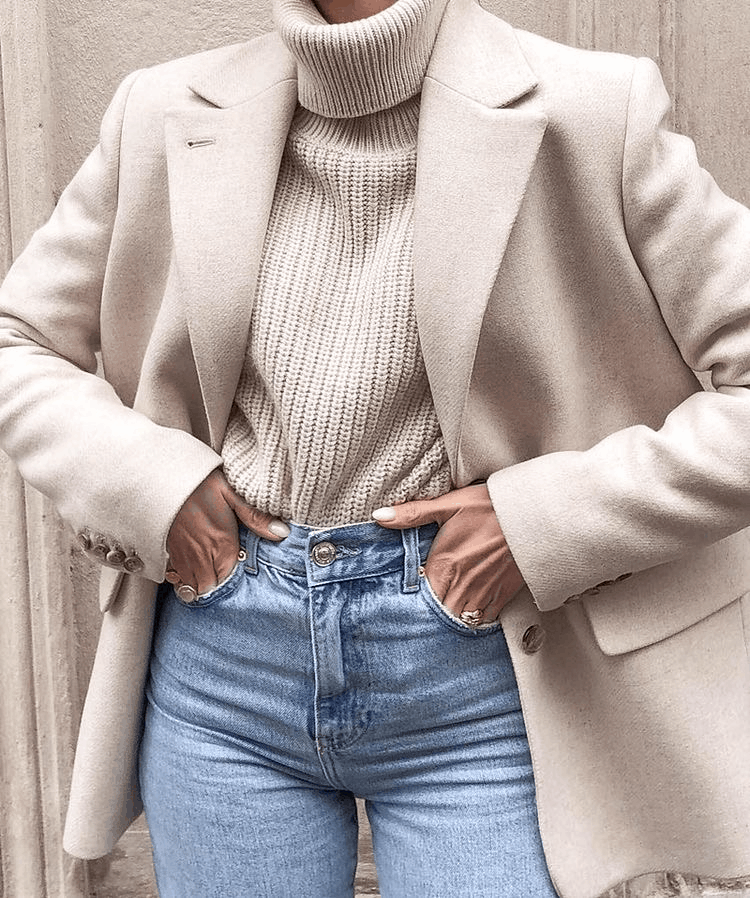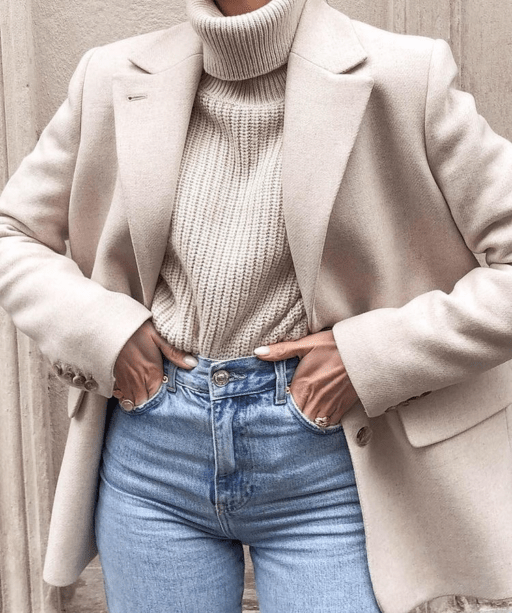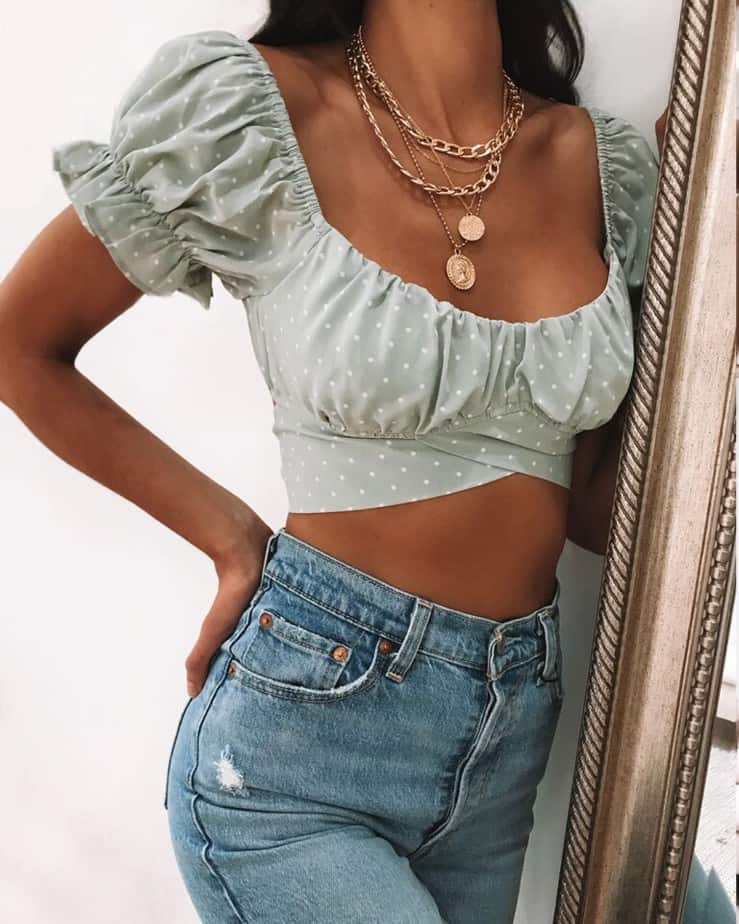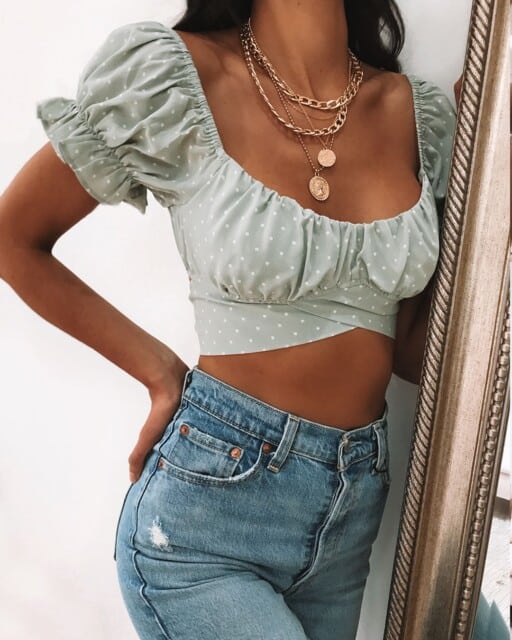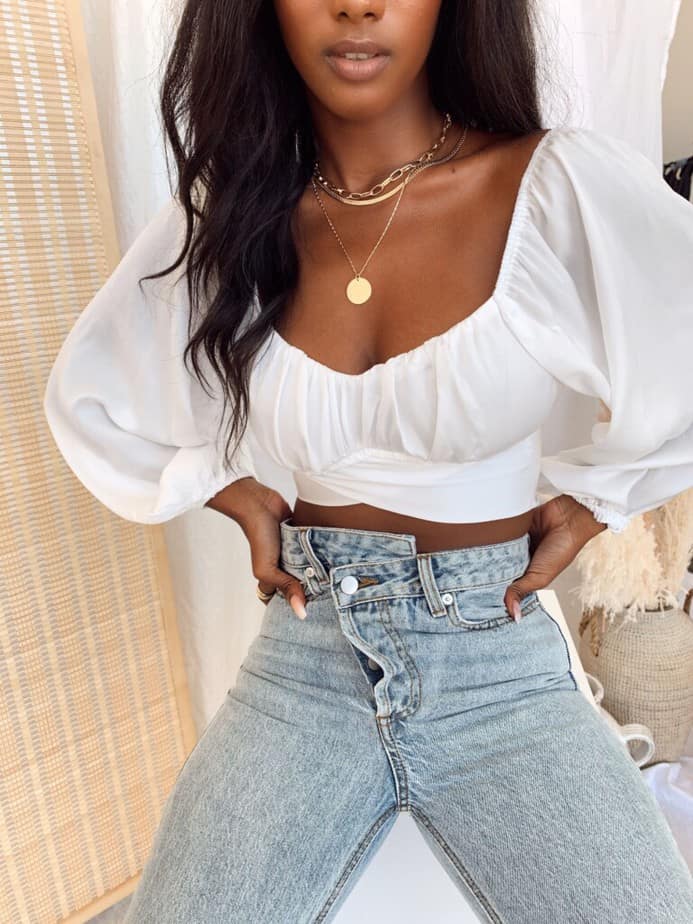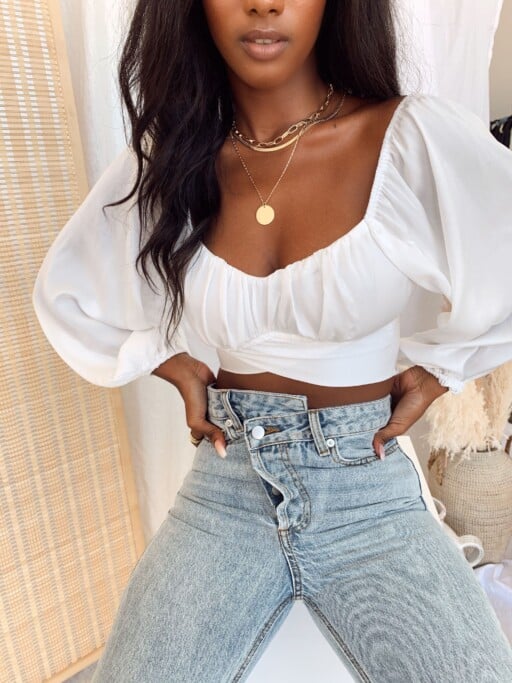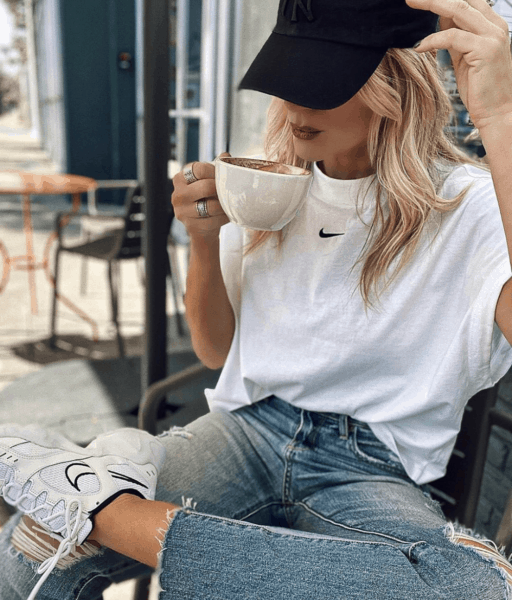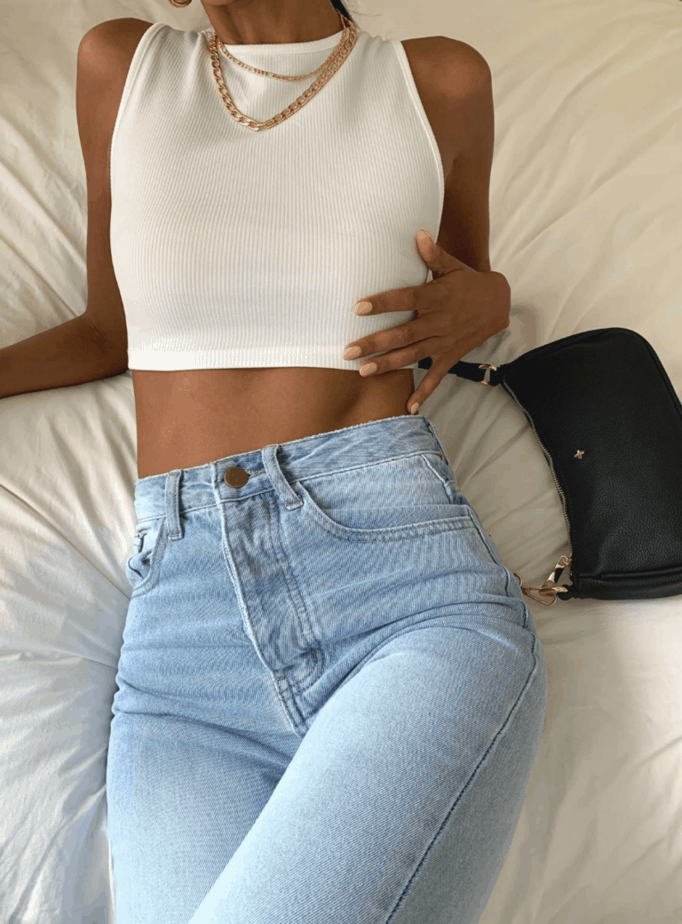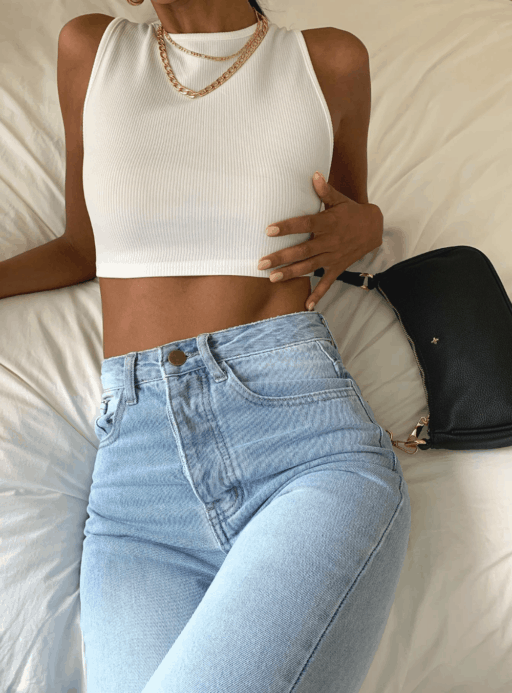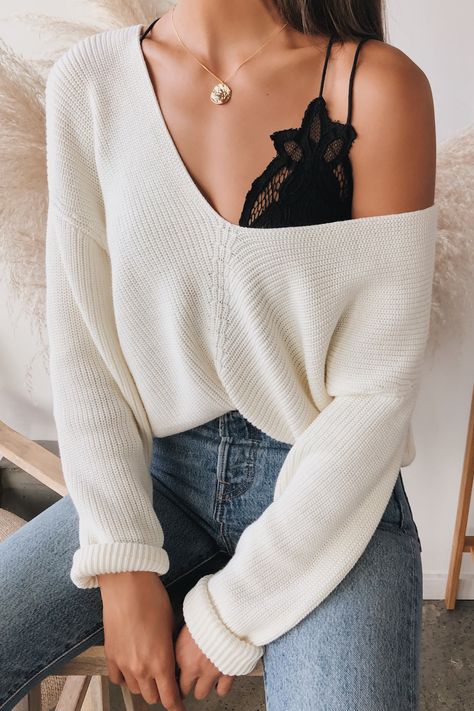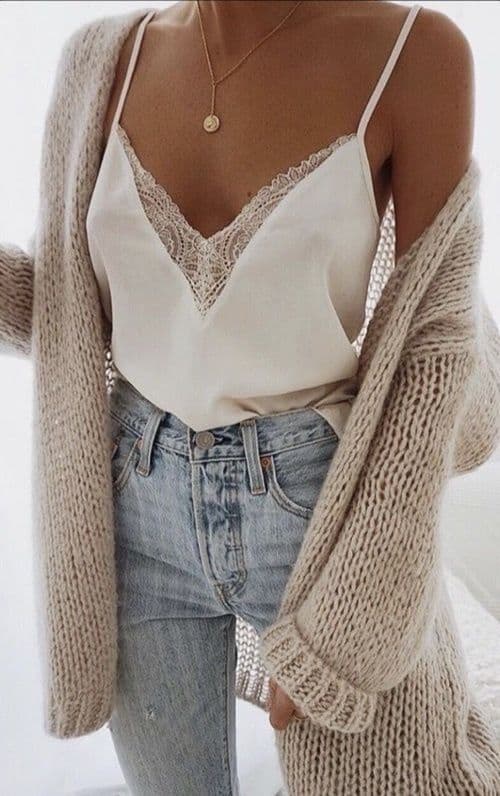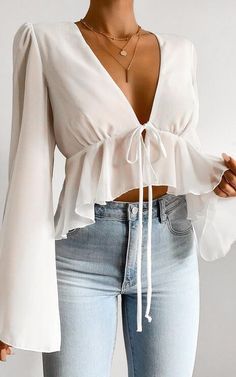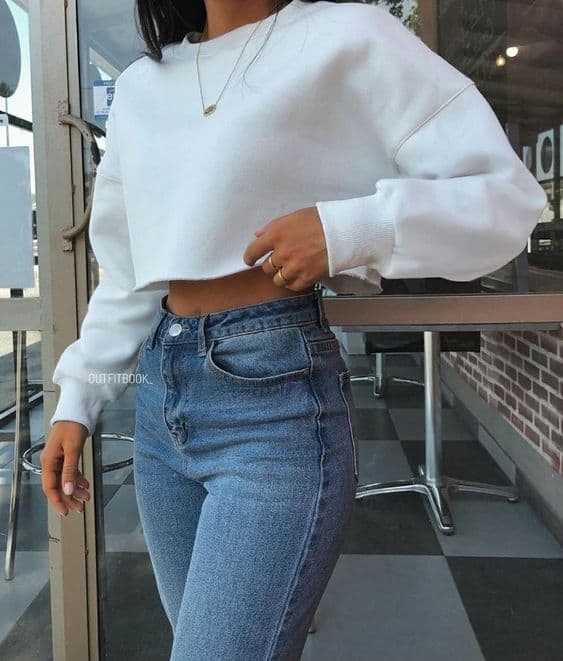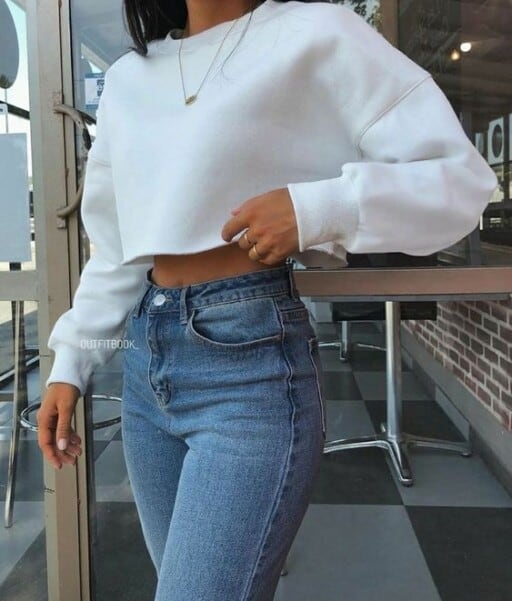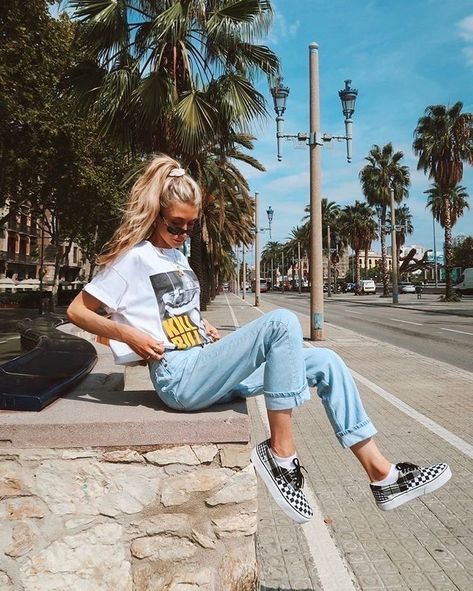 Full Post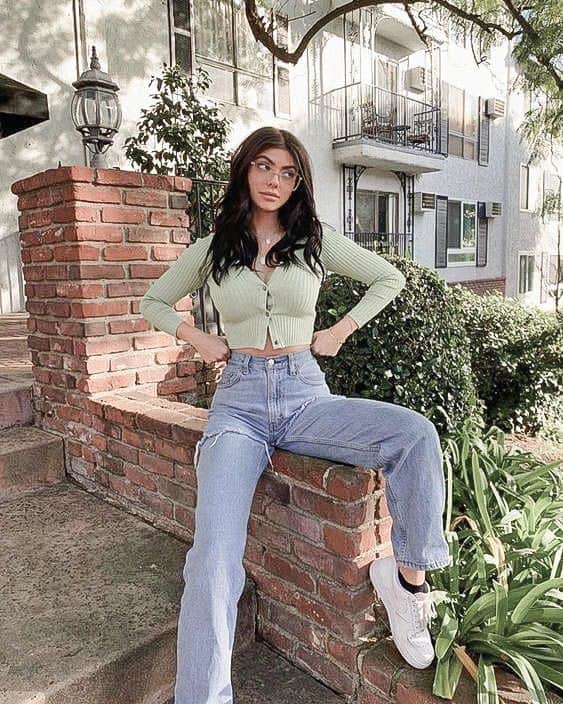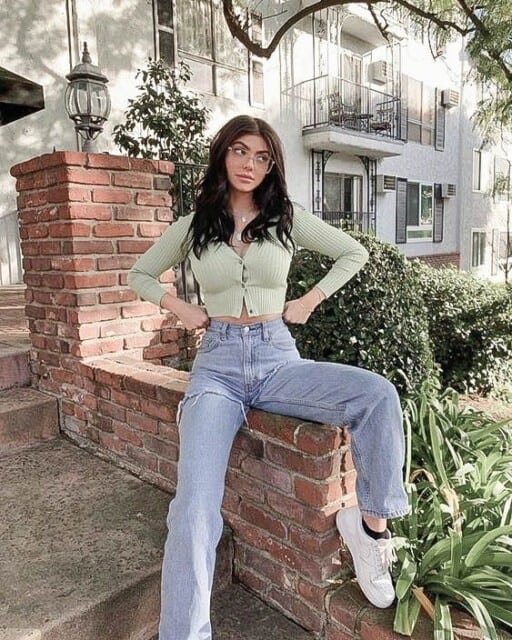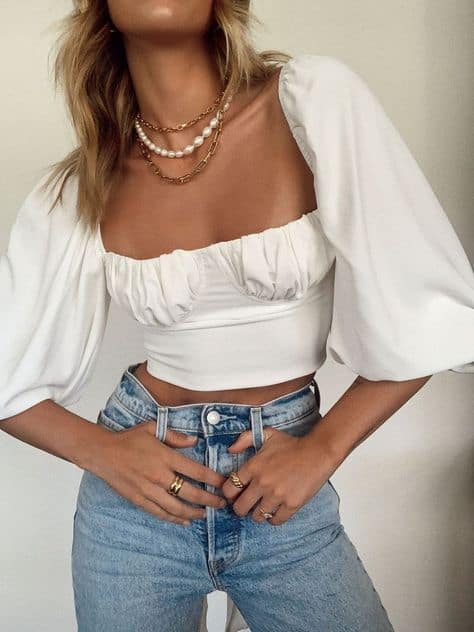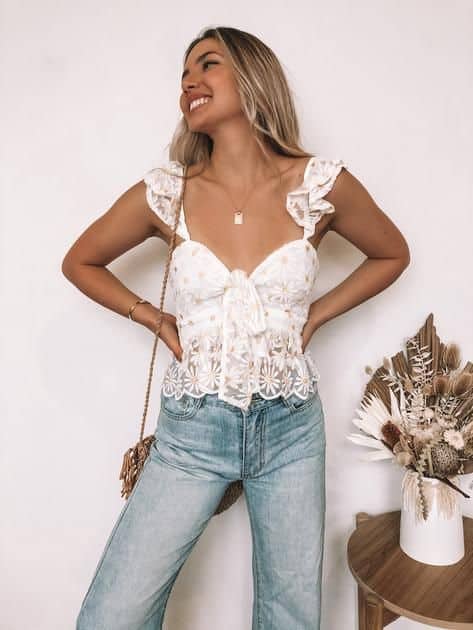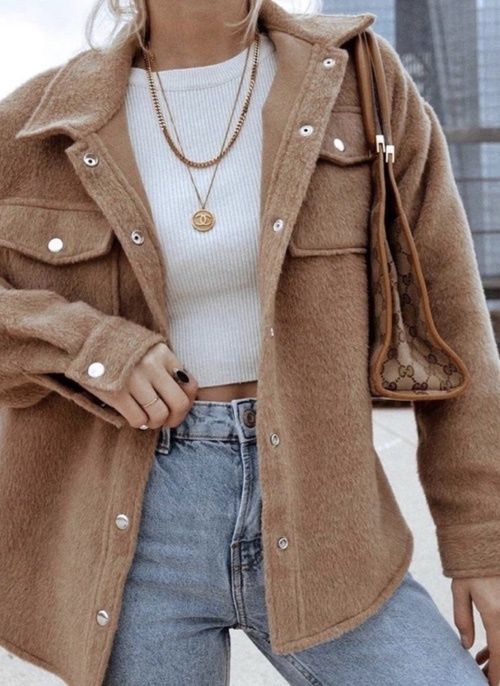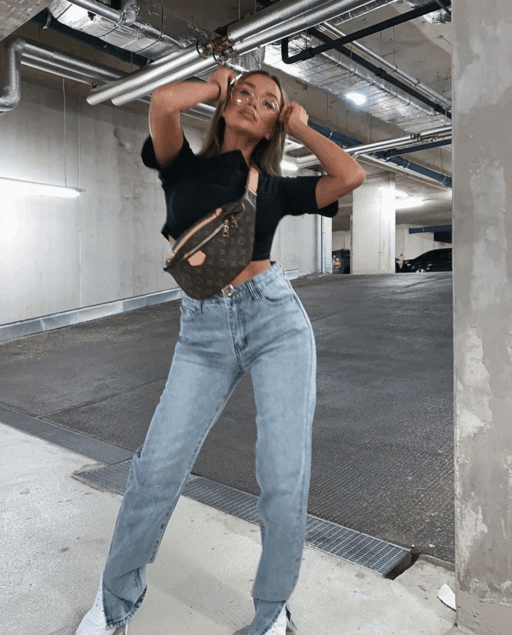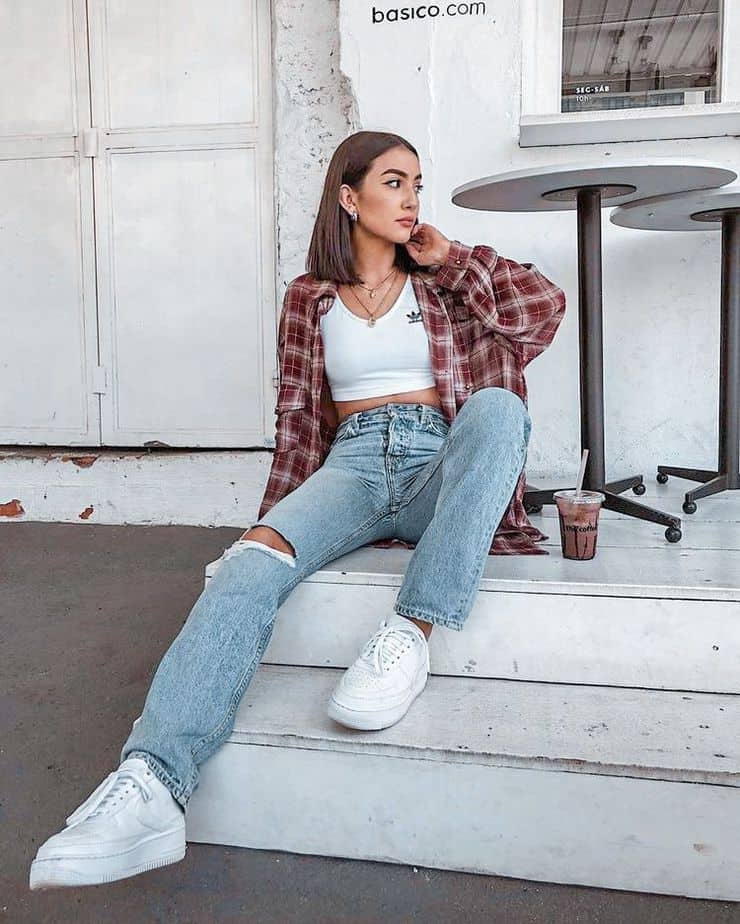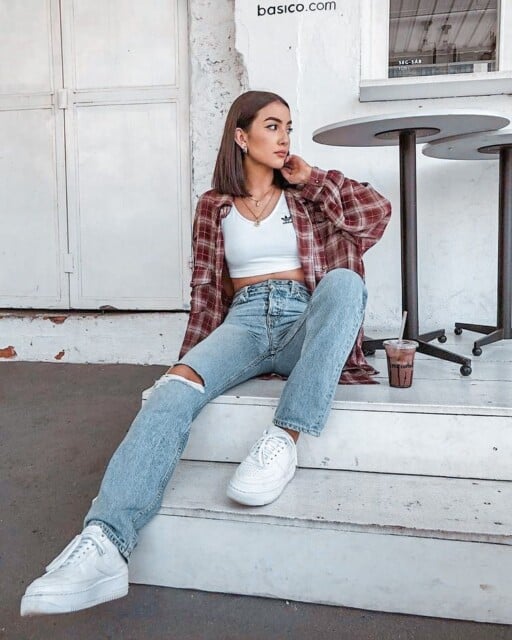 Full Post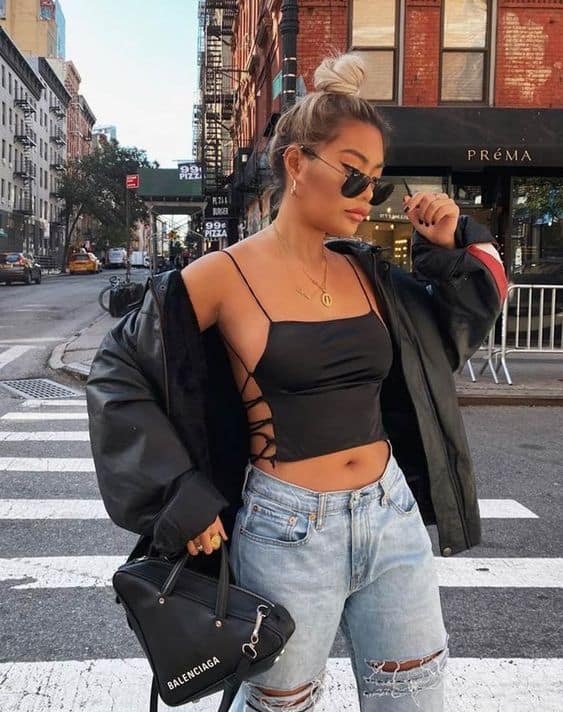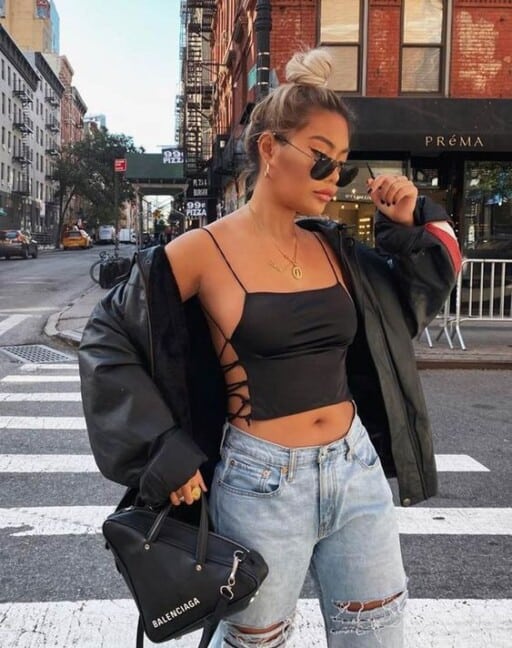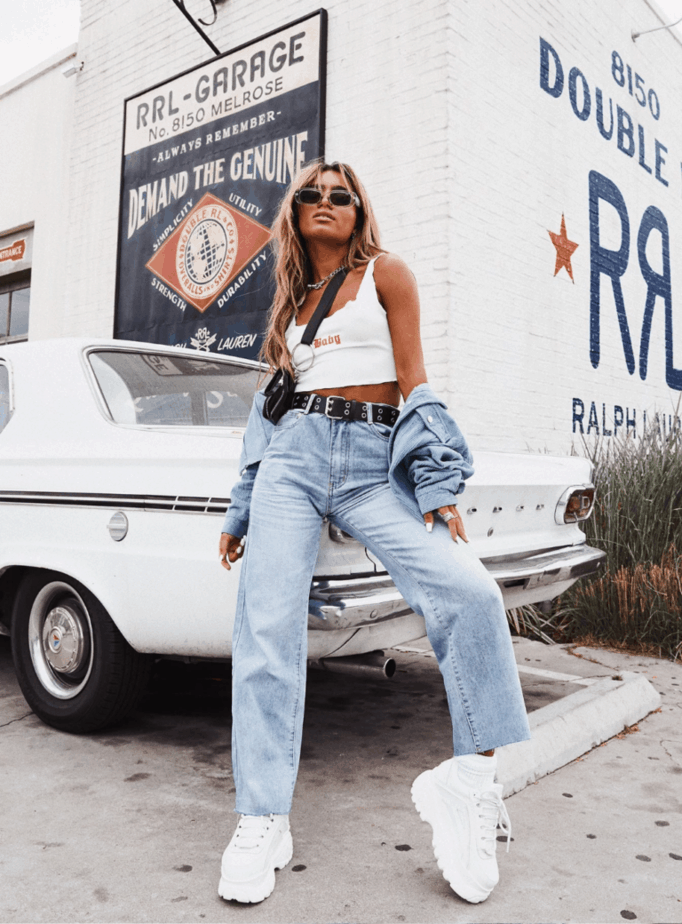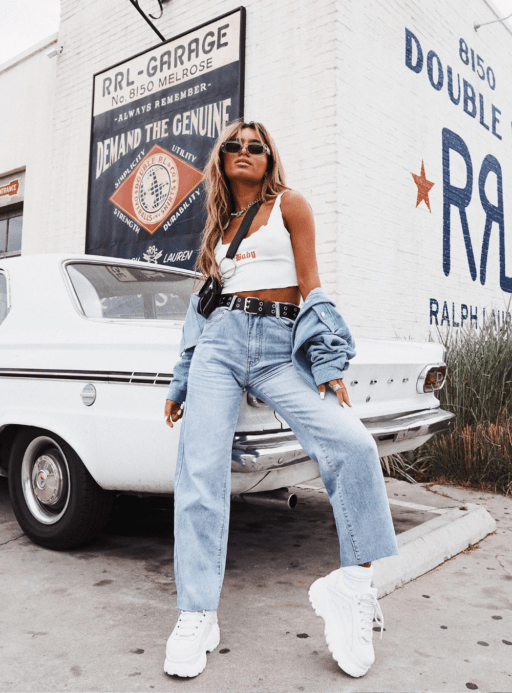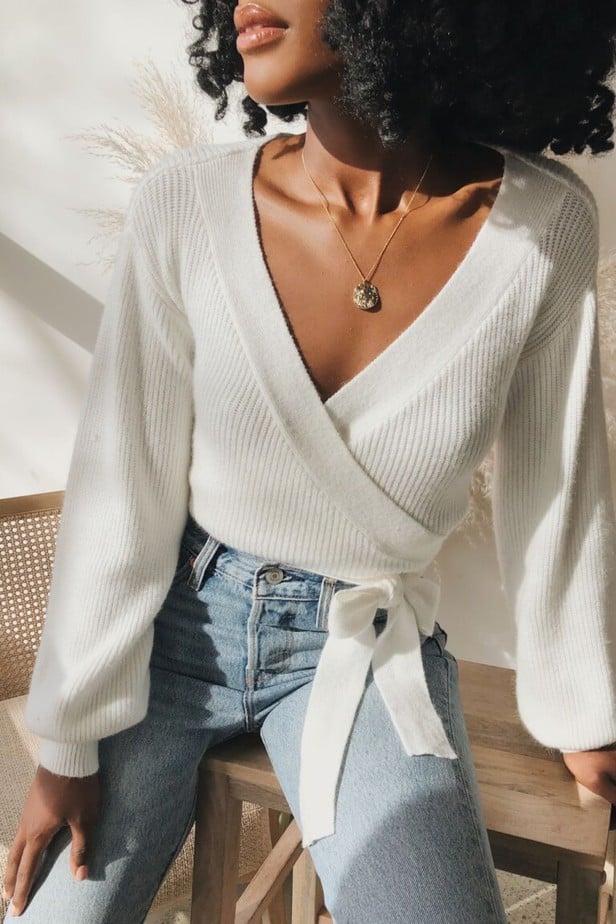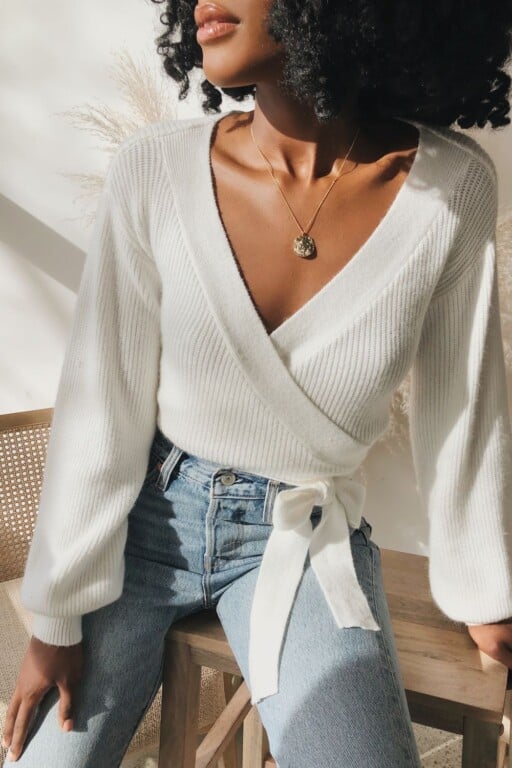 Full Post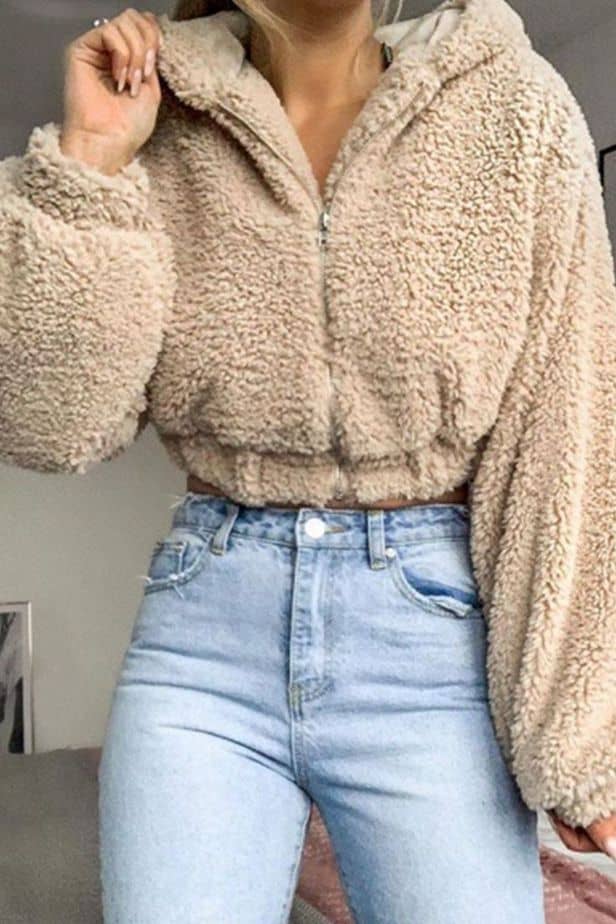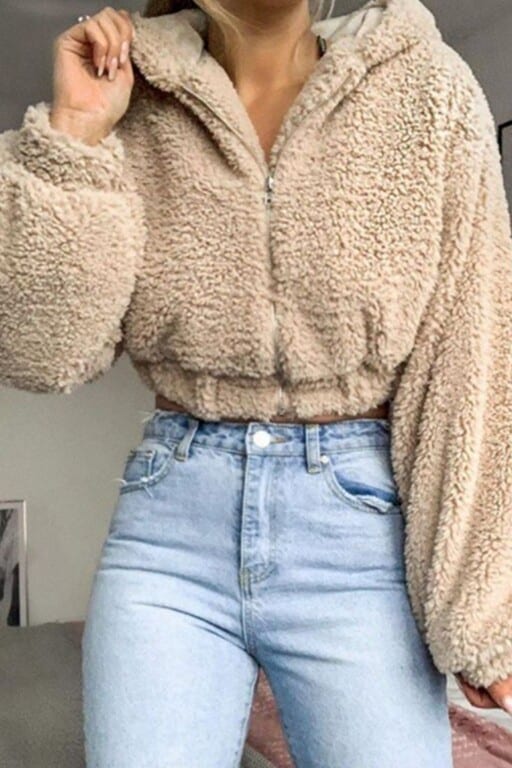 Full Post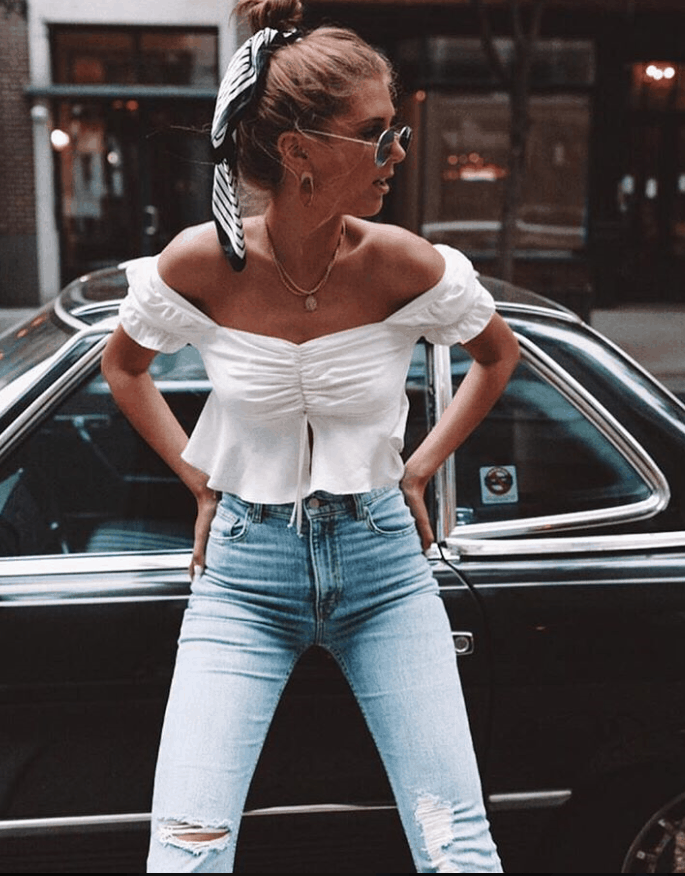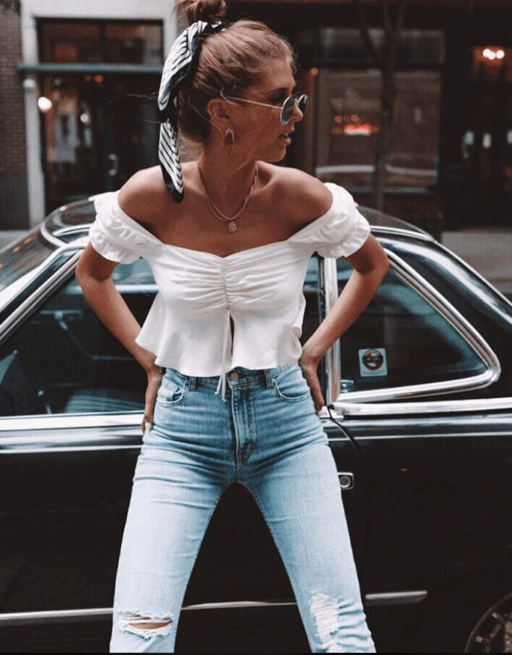 Full Post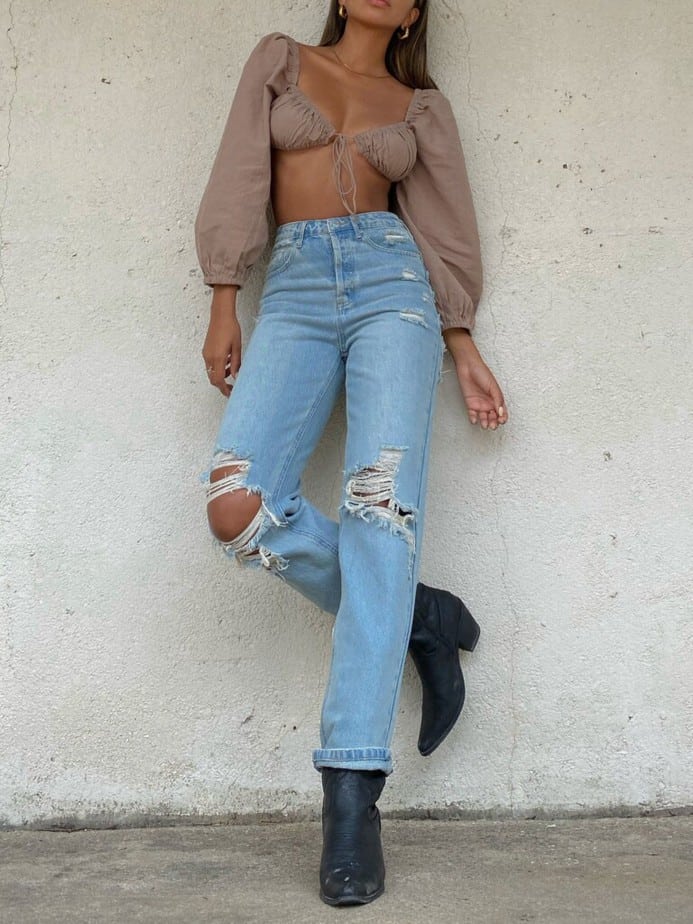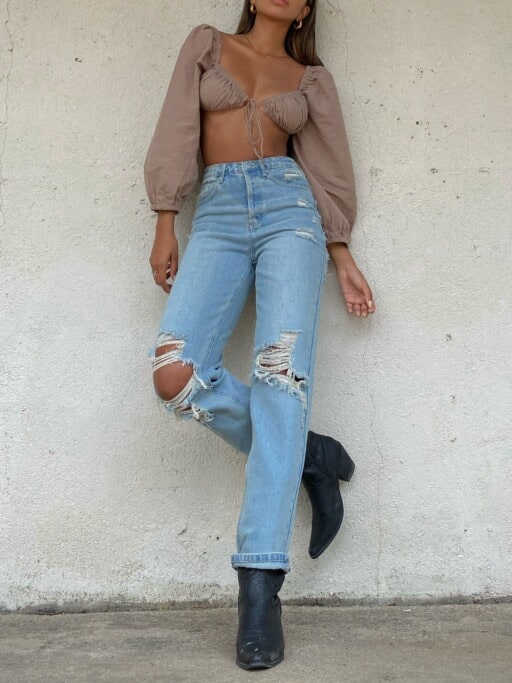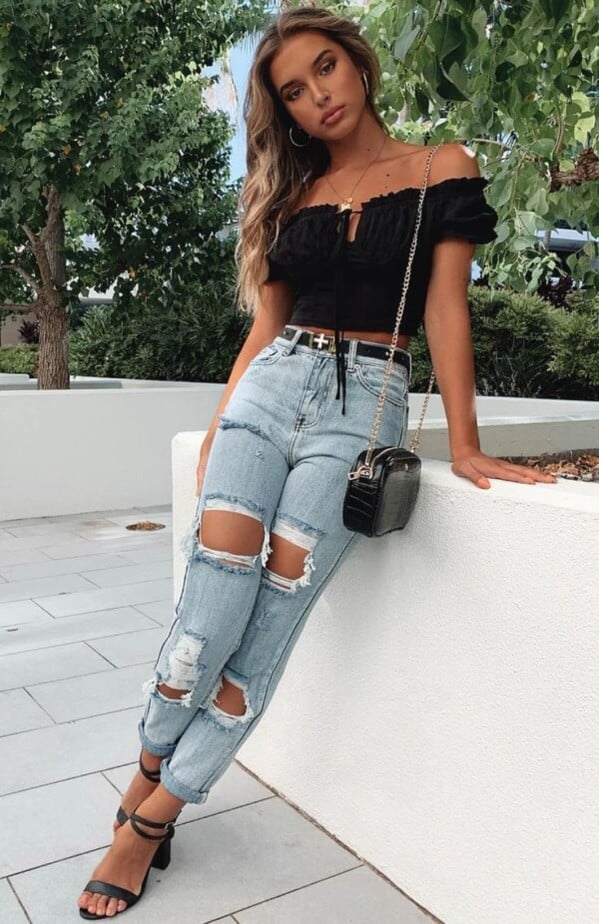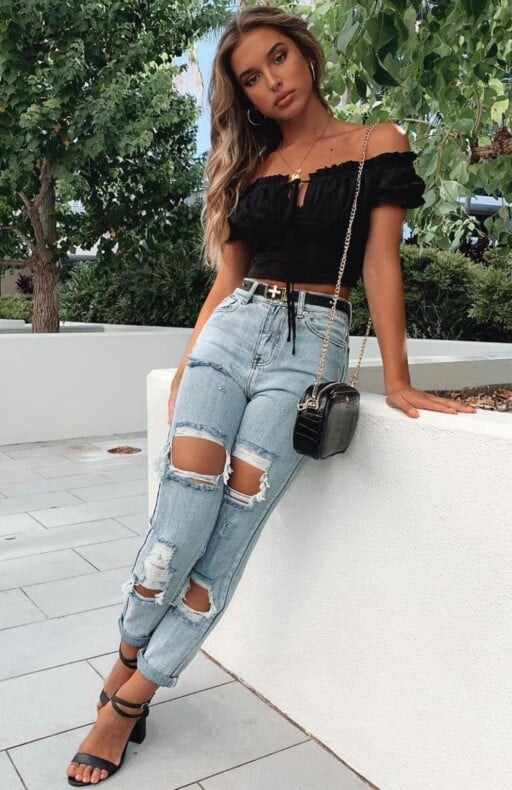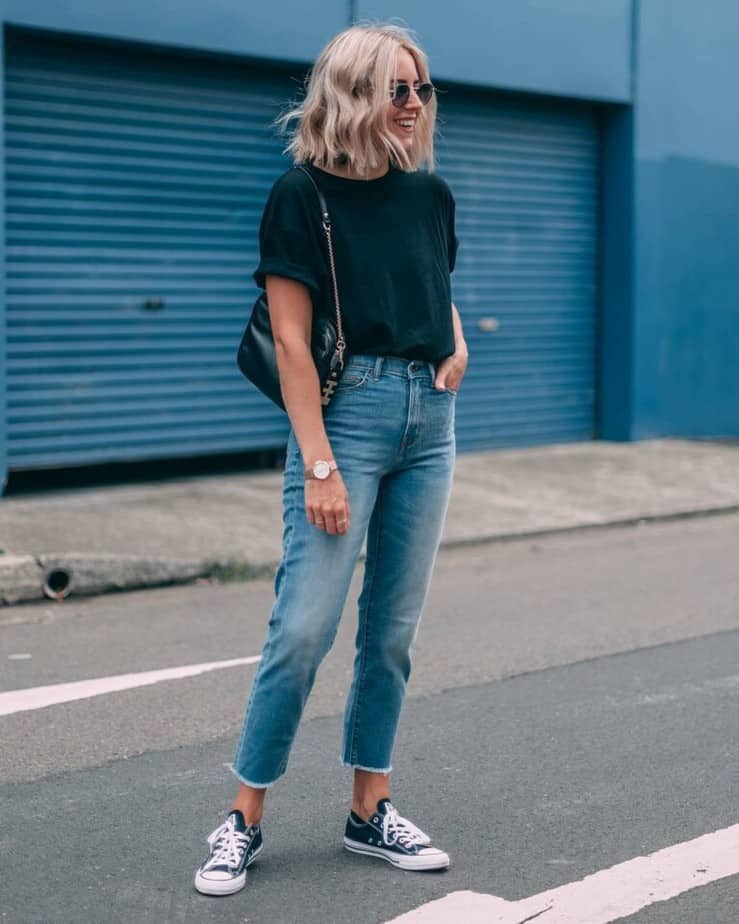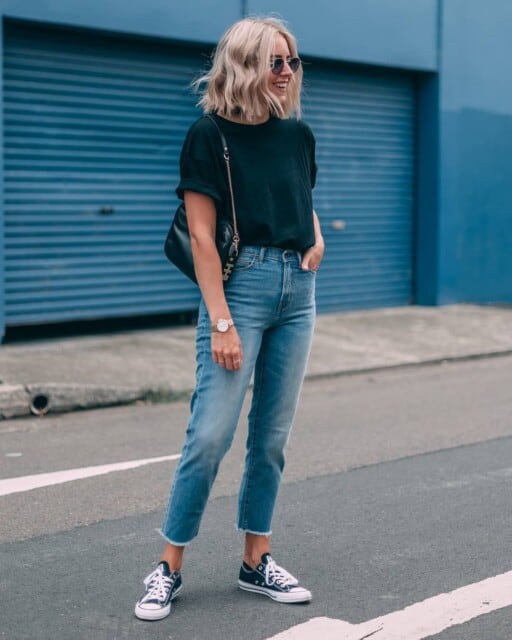 Full Post