When fall rolls around, it's time to update your fall makeup looks! The fall season is all about smokey tones, bronzed cheeks, and darker hues.
This fall, we're especially seeing a lot of cat eye looks (no surprise there) with various fall-colored eyeshadow. Rose-gold and orange-gold colors are especially popular, but natural lips seem to be trendy, too.
In fact, the whole look is natural but seamless this year. Get out your beauty blender and make sure that everything looks cohesive!
Here are a bunch of super cute makeup for inspiration for this fall 2023. Browse through and see what looks would go with your face shape, skin tone, and eye color!
Fall Makeup Trends For 2023:
Here are some of the top makeup trends right now:
Bold Lips: Deep, rich, and bold lip colors are popular during the fall season. Shades like dark reds, plums, burgundies, and browns are commonly seen.
Warm Eye Shadows: Warm and earthy tones for eye shadows, such as burnt oranges, terracottas, deep browns, and golden hues, complement the fall season and its changing colors.
Glowing Skin: A radiant and dewy complexion is always in style, and during fall, this can be achieved with hydrating foundations, highlighters, and luminous setting sprays.
Smokey Eyes: Classic smokey eye looks with various color variations, not just the traditional black, can add drama and intensity to your fall makeup.
Defined Brows: Well-groomed and defined eyebrows frame the face and remain an essential aspect of fall makeup looks. Grooming is starting to come back for brows rather than the wild look, and dark, intense brows are trending right now.
Fall-Inspired Nail Colors: Rich and darker nail colors, such as deep reds, greens, purples, and metallics, are popular for fall nail designs.
Glitter and Metallic Accents: Adding a touch of glitter or metallic accents to eye makeup can bring a festive and glamorous element to your fall look, especially during the holiday season.
Faux Lashes: Dramatic lashes or lash extensions can elevate your eye makeup and add a bold, captivating touch.
We're seeing that the dramatic eye look with a dark lip is in, but the natural no-makeup look with glowy skin is also still going strong.
Fall Makeup Inspiration: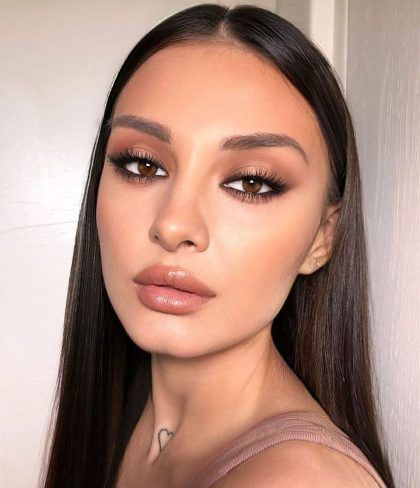 If you like a soft glam look for your fall makeup looks this year, this is a pretty way to do it! You can also smoke out your eyes just a little bit for a sultry vibe. I just love putting neutral brown undertones as my eyeshadow and then an MLBB lip shade for my lipstick! Gloss is optional.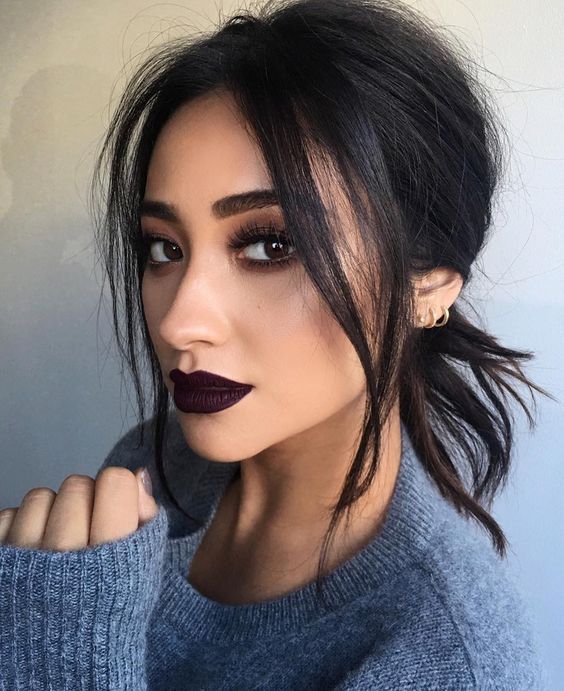 A classic vampy look will always have my heart. I just love putting on a dark plummy lip and pairing it with deep brown tones on my eyes. To complete the look, some dramatic falsies will take this fall makeup look to the next level!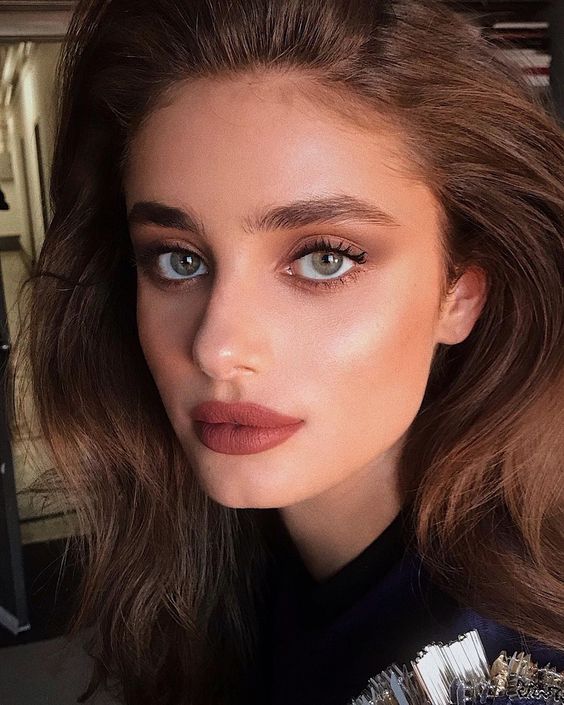 A natural makeup look is the way to go if you want to do something "less is more." But I also suggest putting on a reddish rosy lip for a thoughtful pop of color. Keep your brows bushy and natural and add some glowy highlighter. This also works for a model off-duty vibe!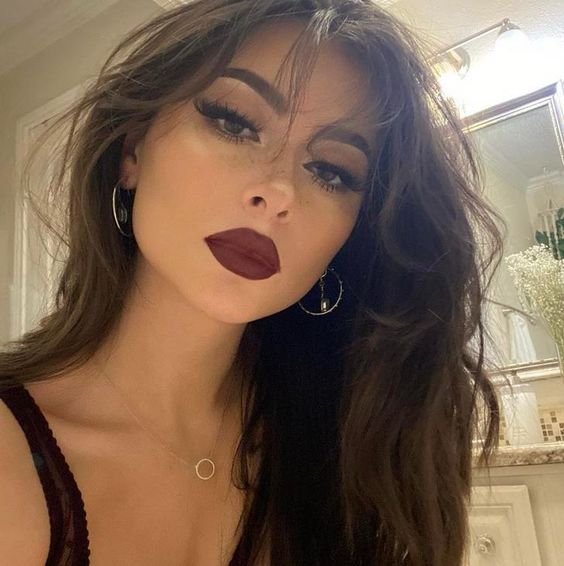 Vampy lips will always be in style once the fall season comes around and I'm totally here for it! If you want your lips to be the focus of your fall makeup looks, I highly suggest keeping your eye makeup totally natural! It will give you that effortlessly classy, sexy look.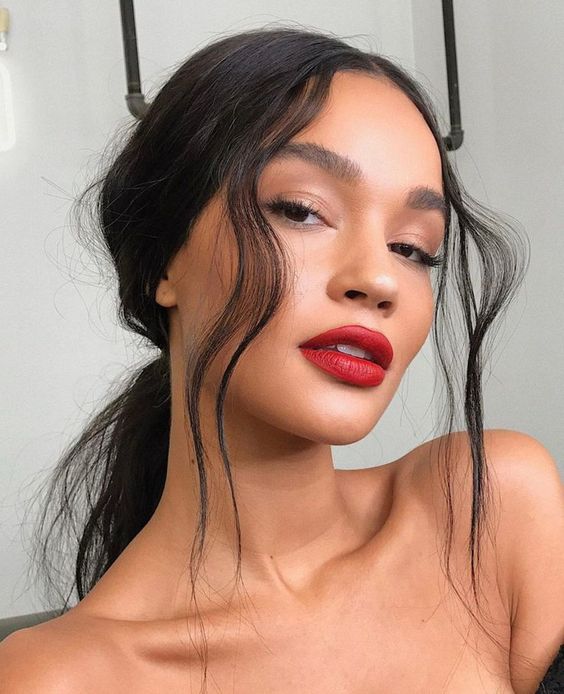 Here's another classy and effortlessly sexy look that you might want to try out this fall season. It's totally giving "french girl" vibes. Make your lips pop with a deep, bright red lipstick and keep your base makeup minimal and glowy.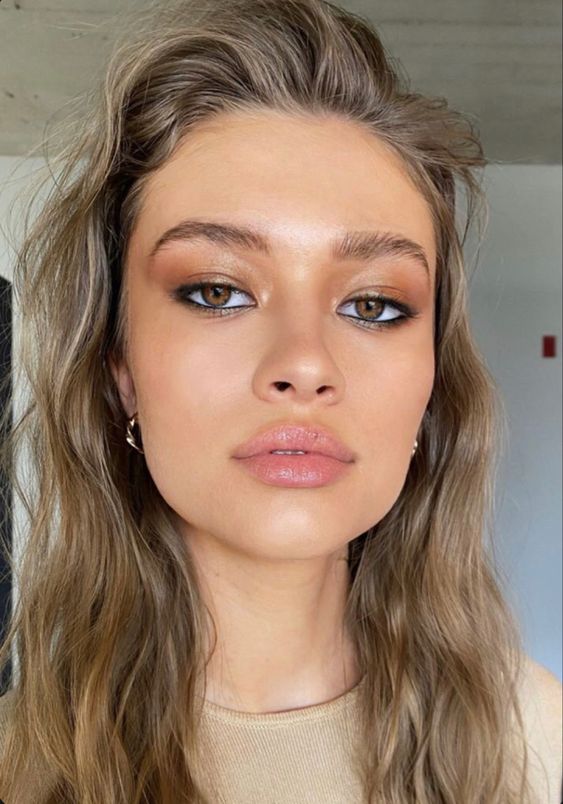 Not a fan of lipstick or bright, bold colors? That's alright! You can try this simple, glowy makeup instead! Put on some shiny, shimmery eyeshadows that subtly mimic the warm tones of the fall season then pair it with a colorless lipgloss.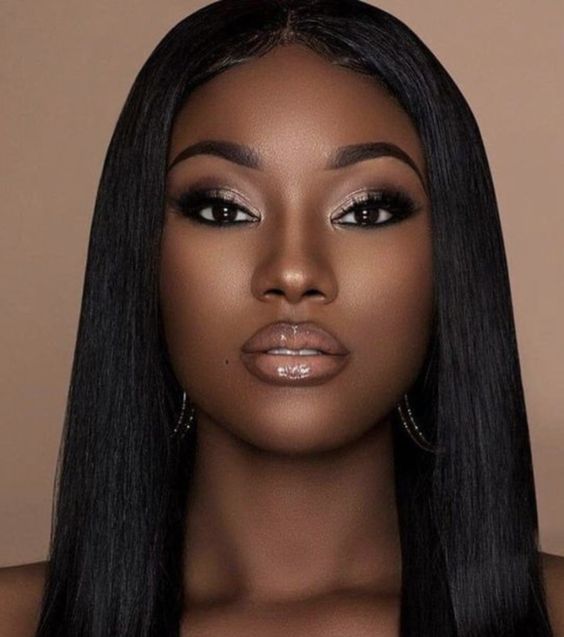 For a fall makeup look that's perfect for your nighttime events, this is the perfect look to go with! It's versatile and the nude, glossy lip and dark brown lip liner combo is utterly gorgeous!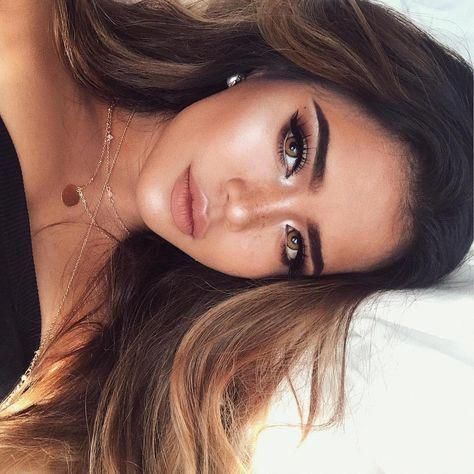 This particular makeup look is giving me serious throwback vibes to the makeup styles of 2016. The perfect, thick brows and glam eye looks are ideal for the fall season too!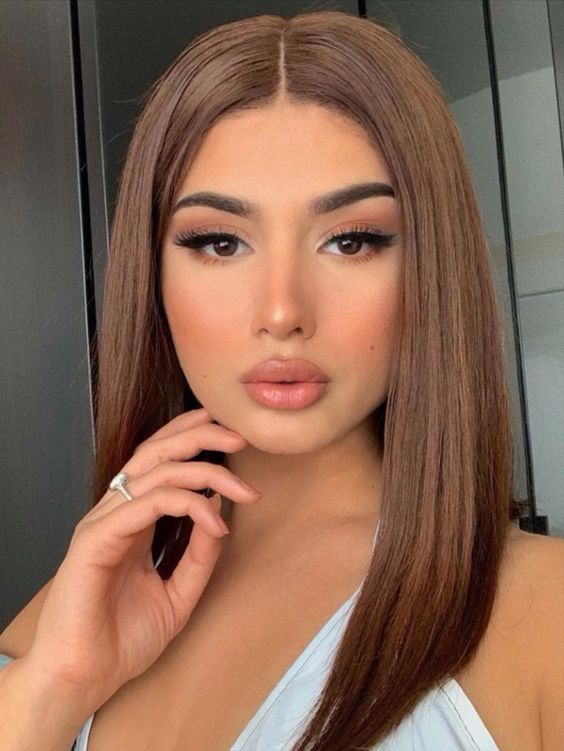 This natural, peachy makeup look is one of my favorite makeup looks throughout the year. Whether it be fall, summer, spring, or winter! Peachy makeup looks is a true staple in my look book!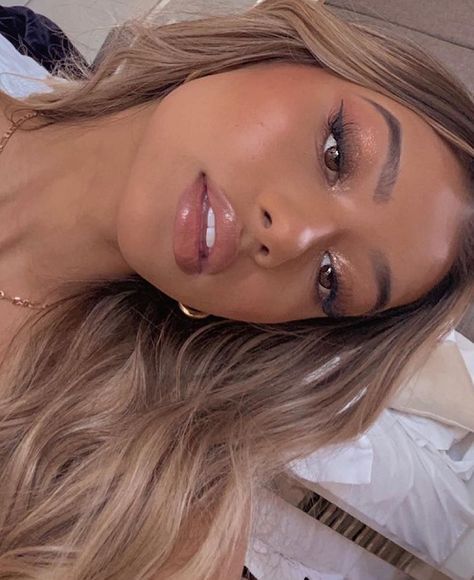 If you're looking for the perfect makeup look that will suit the fall and winter season, this glossy, frosty look is your best bet! I love how shimmery and glittery the shadows are!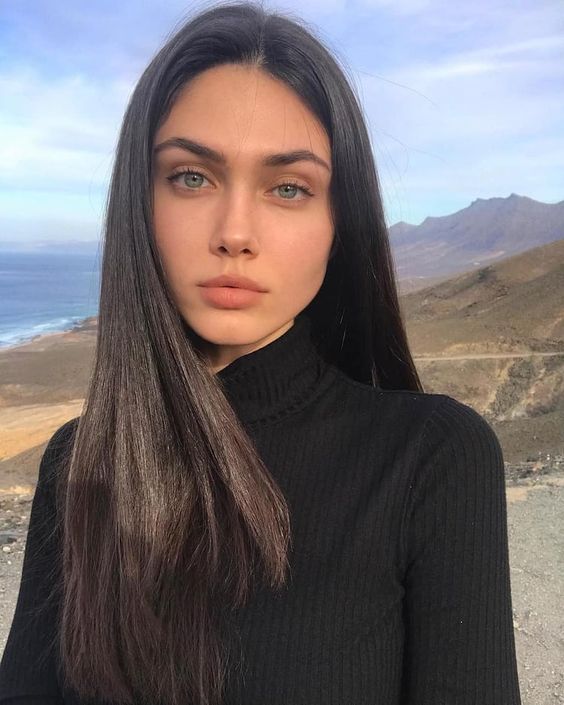 Sometimes, less is definitely more! If you're not too keen on smothering thick layers of makeup on your face during the fall season, a no makeup makeup look is perfect for you!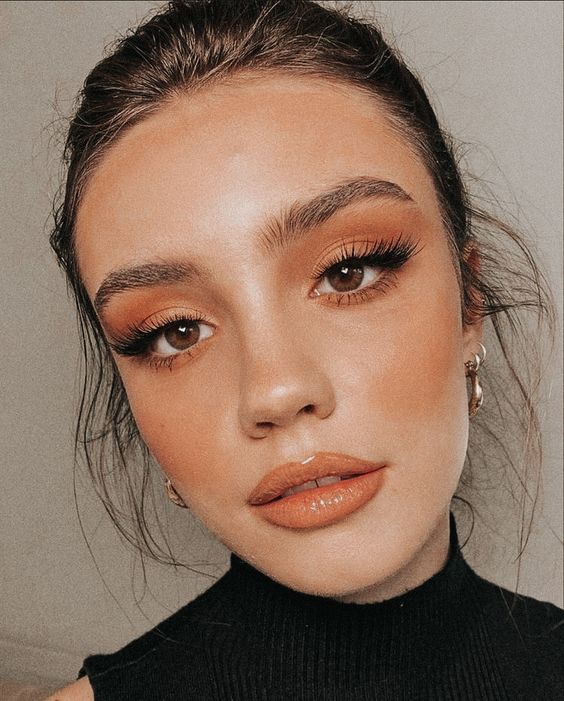 When it comes to the fall season, using warm colors is the best! This particular fall makeup look is giving serious pumpkin spice latte vibes!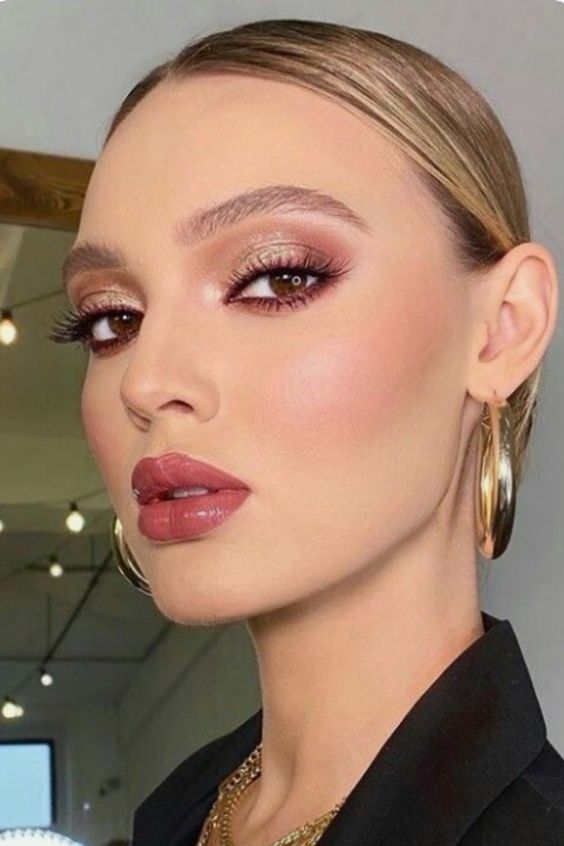 But if you prefer rosier, pinkier tones for your fall makeup look, take some inspo from this particular look! You'll look like you're just naturally flushed from the chilly weather of the autumn.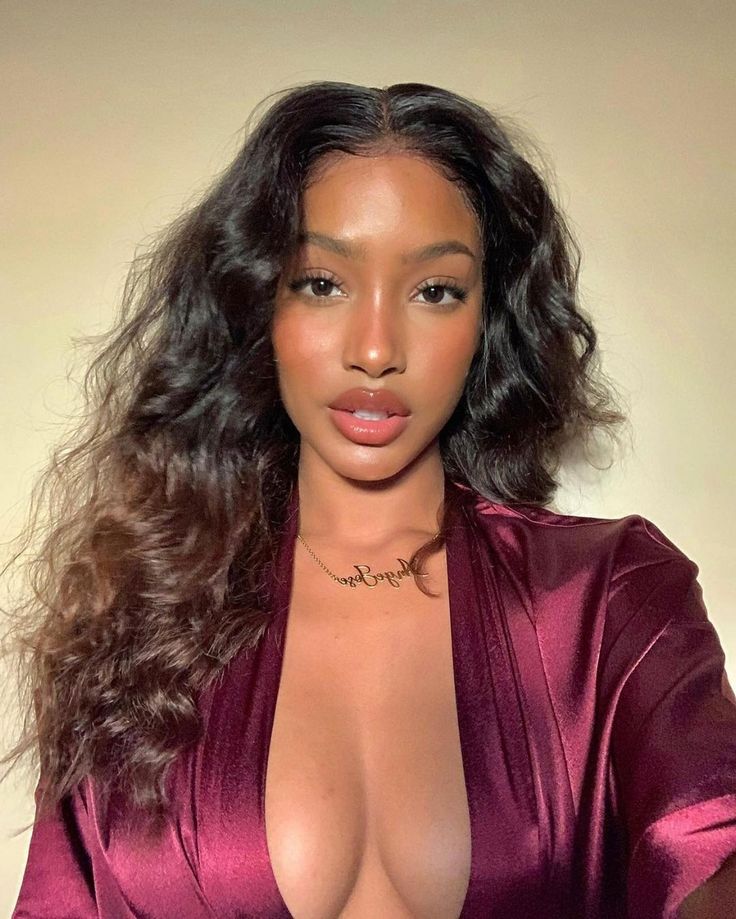 Here's a more natural makeup look while using rosy colors that'll give you that "flushed" look. It's certainly another favorite look in my book, especially when I don't feel like putting on a lot of makeup.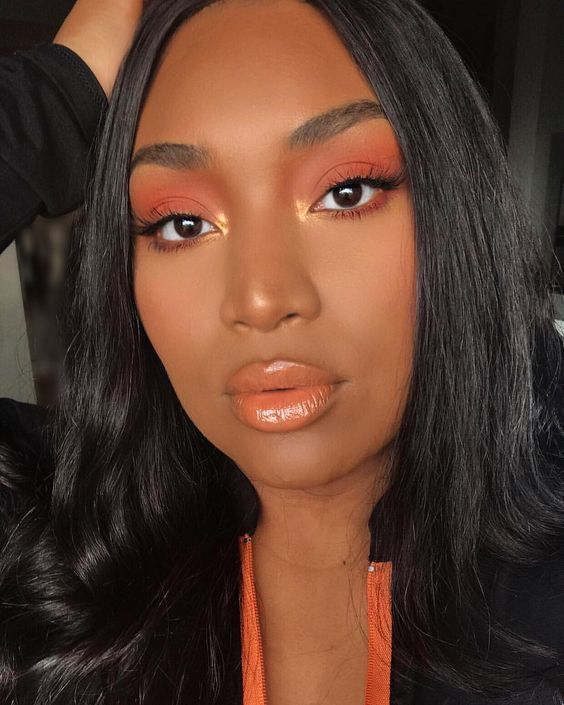 When it comes to flaunting off oranges and yellows in your makeup, there's no better season to wear it than the fall! Match the colors of pumpkins and spooky season with these makeup looks!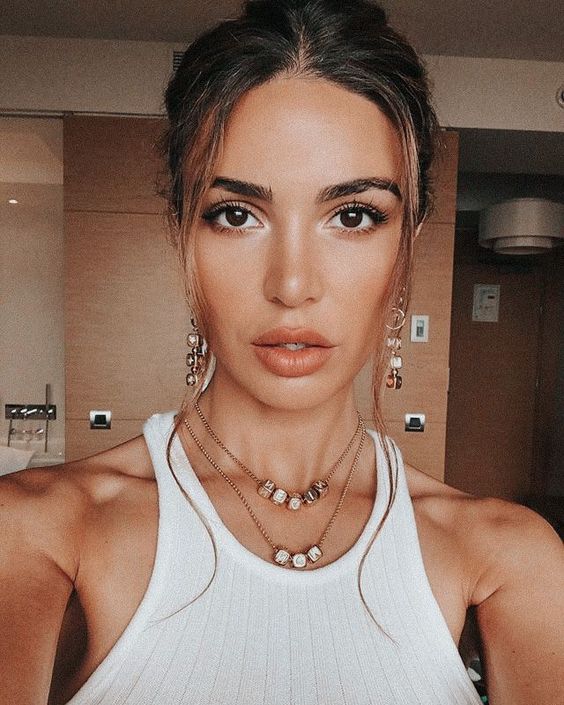 Add a natural, golden hue to your makeup look by recreating this natural glam look for the fall season! Don't forget those shimmers to your eyes and your cheekbones for a look that'll make you sparkle!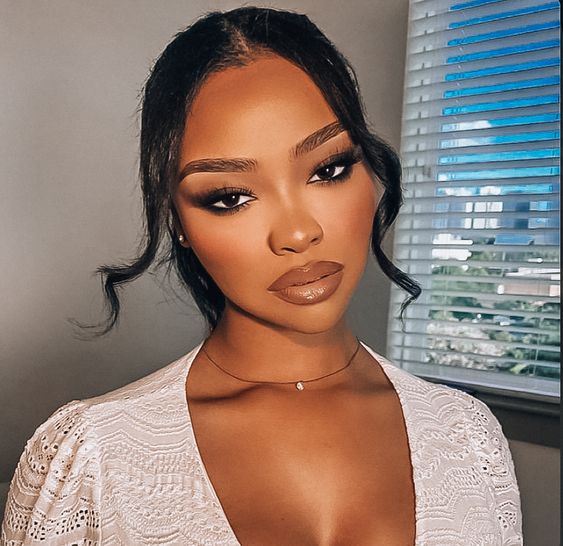 This natural smokey eye look just screams sophistication! If you're going out to a formal event or having a night out with your best girlfriends, this is the perfect makeup look to do this fall season!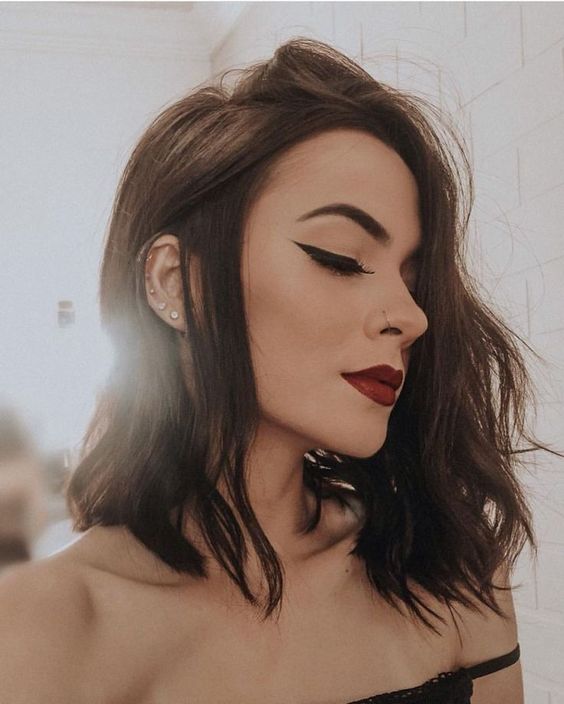 This classy vampy look is something I would usually go for especially when it's date night. But during the fall, I have an excuse to wear it for everyday!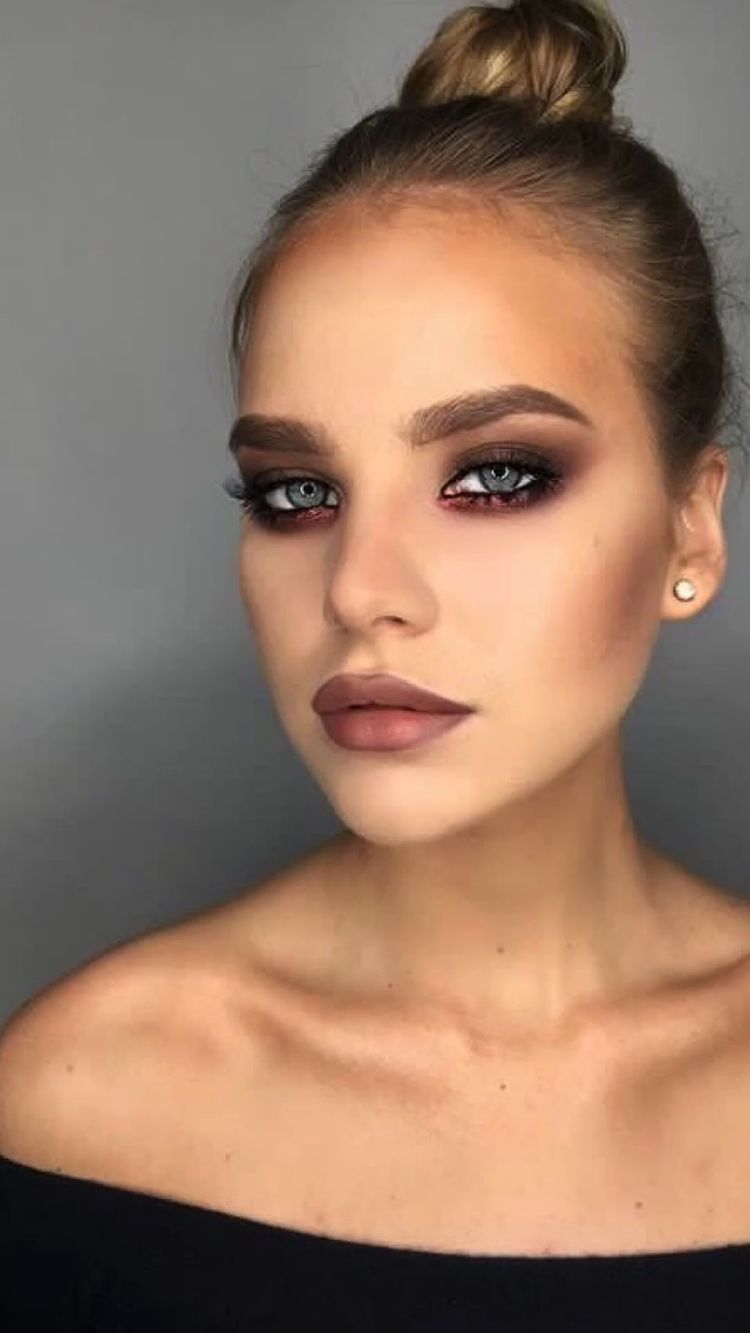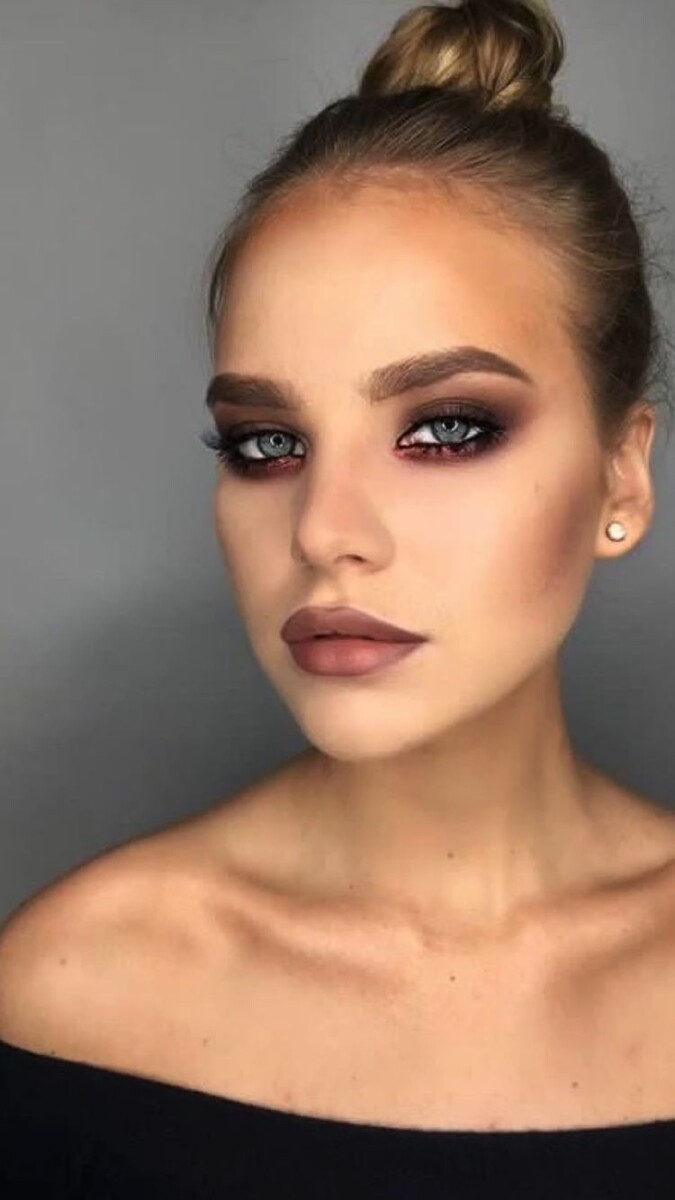 This pinky brown smoky makeup look for the fall season is utterly gorgeous! I love the soft brown nude lip and you're sure to look utterly chic with this look!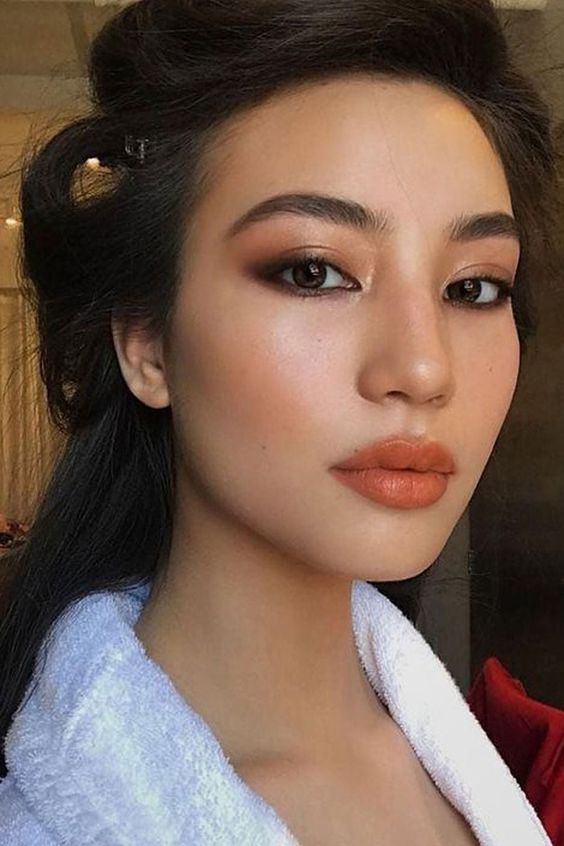 For a glowy, peachy makeup look, you'll certainly like this one! Not to mention, it's also perfect for a summer look and a warm fall makeup look!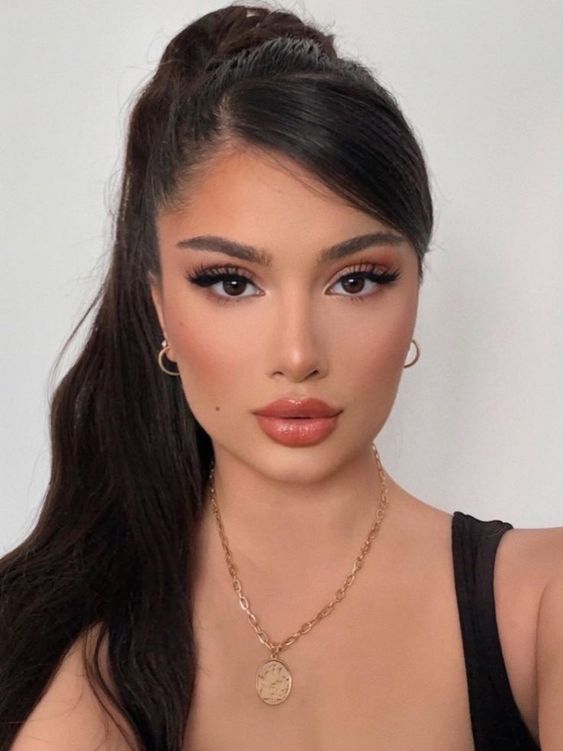 This rosy natural makeup look for fall is perfect for everyday! Whether you're dressing up or dressing down, this is a versatile makeup look that will suit a lot of your ensembles!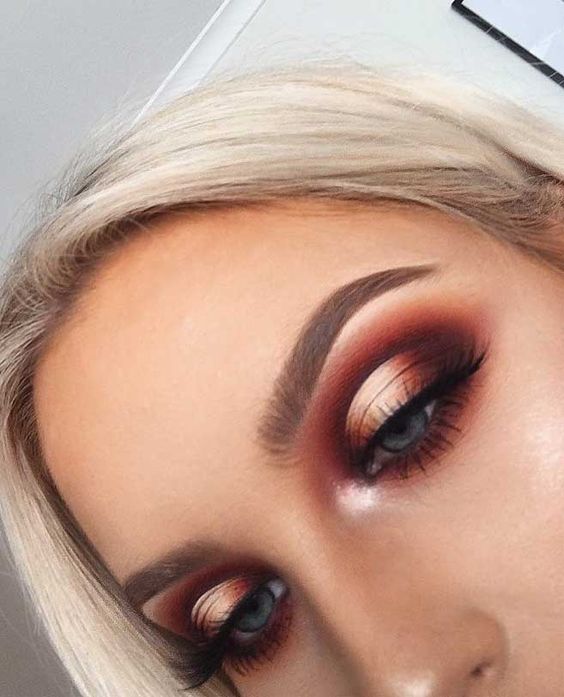 If your mantra is "more is more" then this is a fall makeup look you should definitely try out! It might be a little too much for an everyday look for some but if you like to be all dolled up every single day, go for it!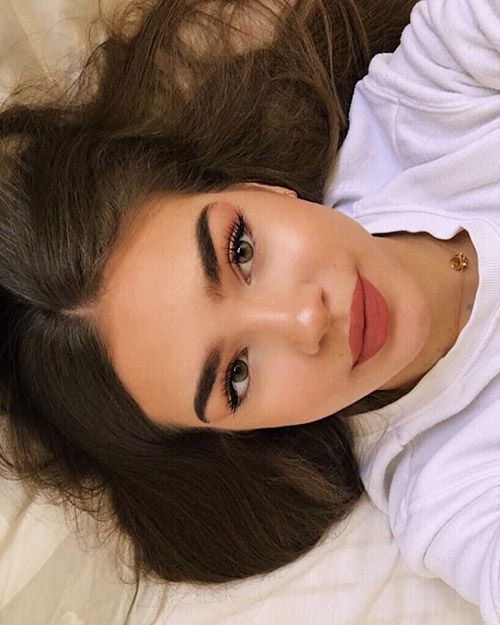 This natural makeup look is totally my jam! I am just a huge sucker for a rosy lip and barely there eye makeup, or even a subtle cat eye.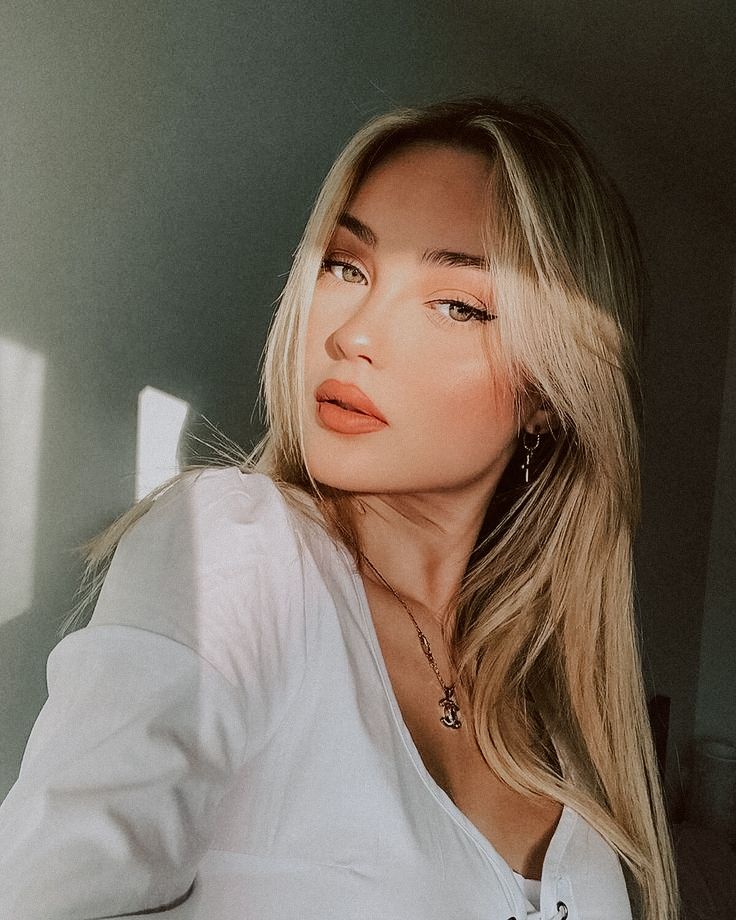 If you want to switch up the rosy tones of your makeup, the fall season is the perfect season to do it. Wear peachy lipsticks or warmer-toned colors!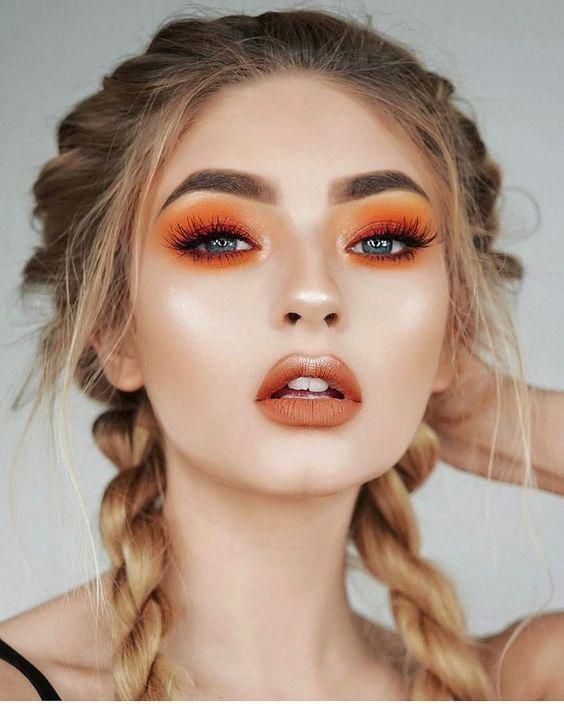 Go all out with your peachy-colored makeup looks like this particular makeup look right here! I love the bright orange tones on the eyes and the warm brown nude on the lips.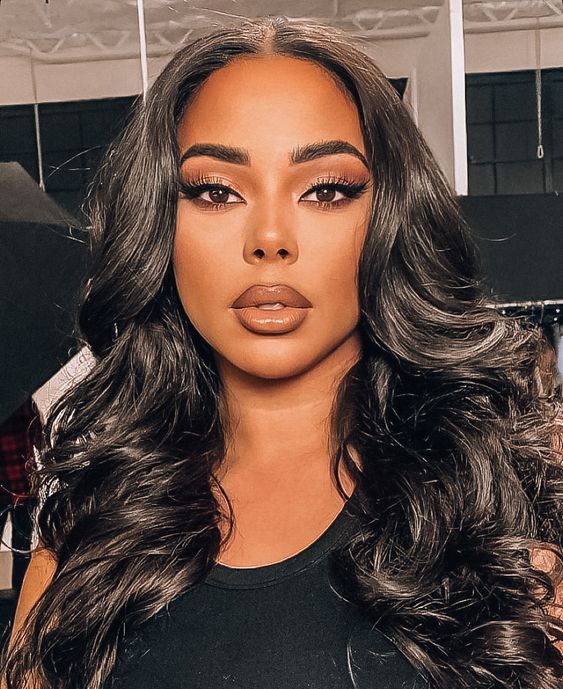 This soft glam look is everything to me! I just love a glossy nude lip combo while using a deeper-colored lip liner. Add a cat eye to tie the whole look together!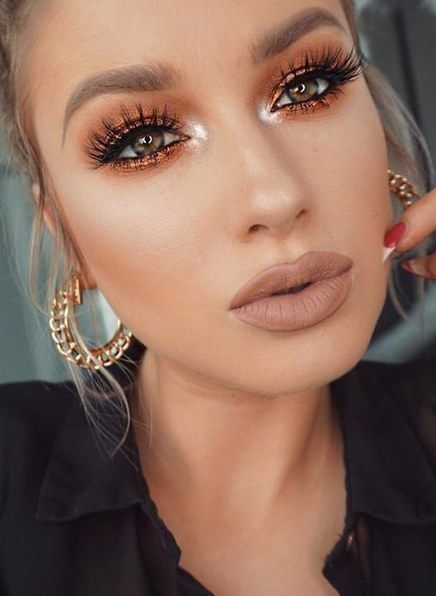 Here's another fall makeup look with warm, golden tones. You can add some shimmery accents to make your eyes pop! A nude lip is a way to go if you want your eyes to be the center of attention.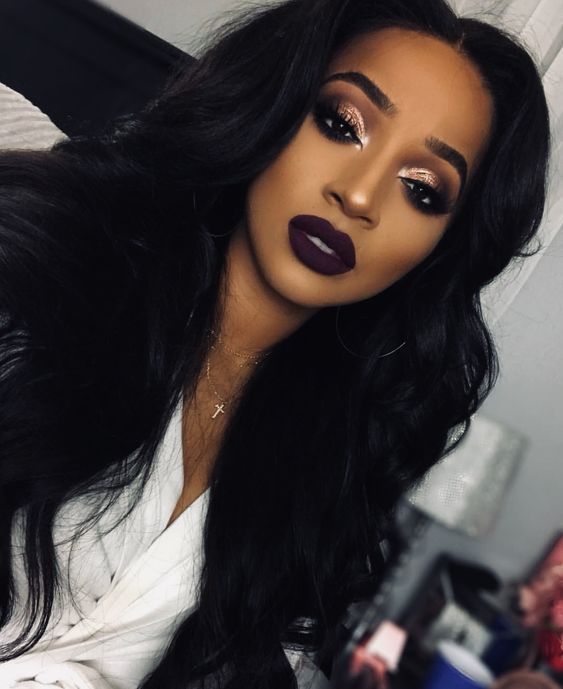 Try out a plum-colored vampy lip just in time for the spooky season. I prefer to keep my eyes minimal when doing bold lip colors but if you want to amp up the glam department, add some dark and shimmery shadows!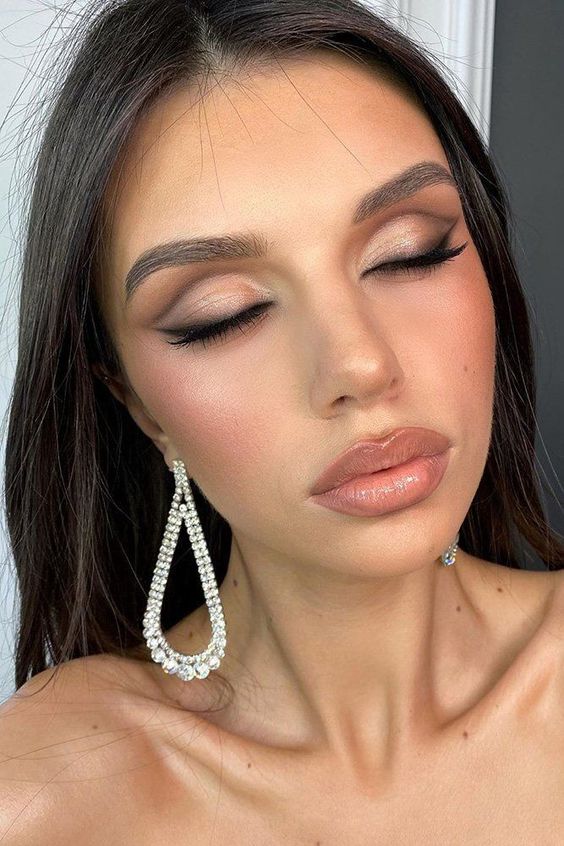 This subtle, shimmery cut crease is one of the prettiest makeup looks I've seen for the fall season! And what better way than to pair it with a natural, glossy lip look?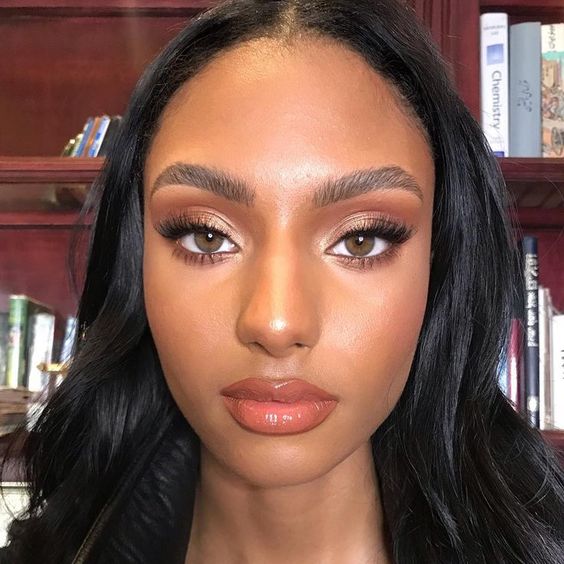 Here's another makeup look that would totally fit the natural glam aesthetic. Add some light shimmers and deep shadows to accentuate your eyes. Then pair it with a pinky glossy lip!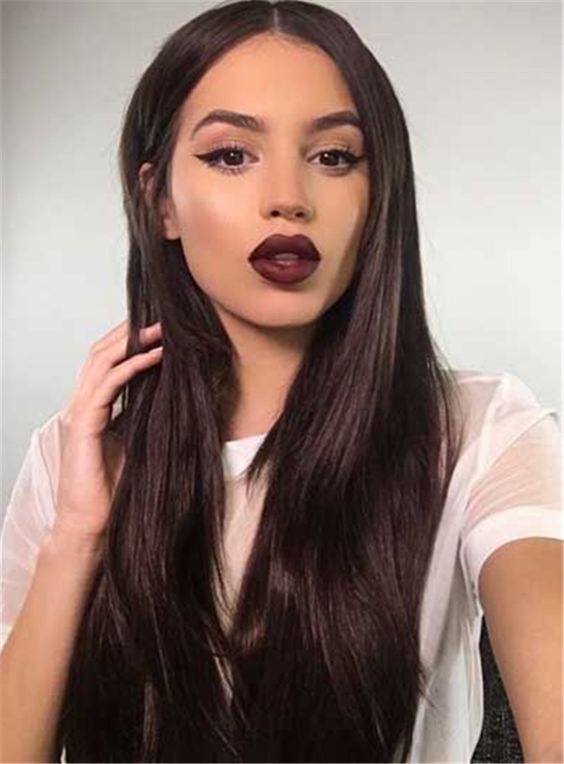 A sure way to make your makeup look sultry and seductive is by wearing a vampy look for the fall. Keep your eyes minimal and almost natural with a subtle cat eye to make your deep plummy lips pop!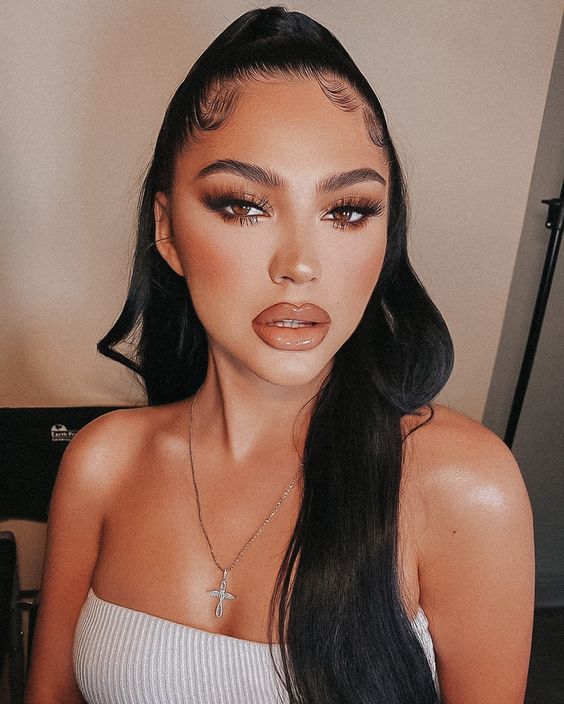 I love this soft glam look that's been really trendy around Instagram. Those glazed lips aren't going anywhere any time soon, whether it's the fall season or not!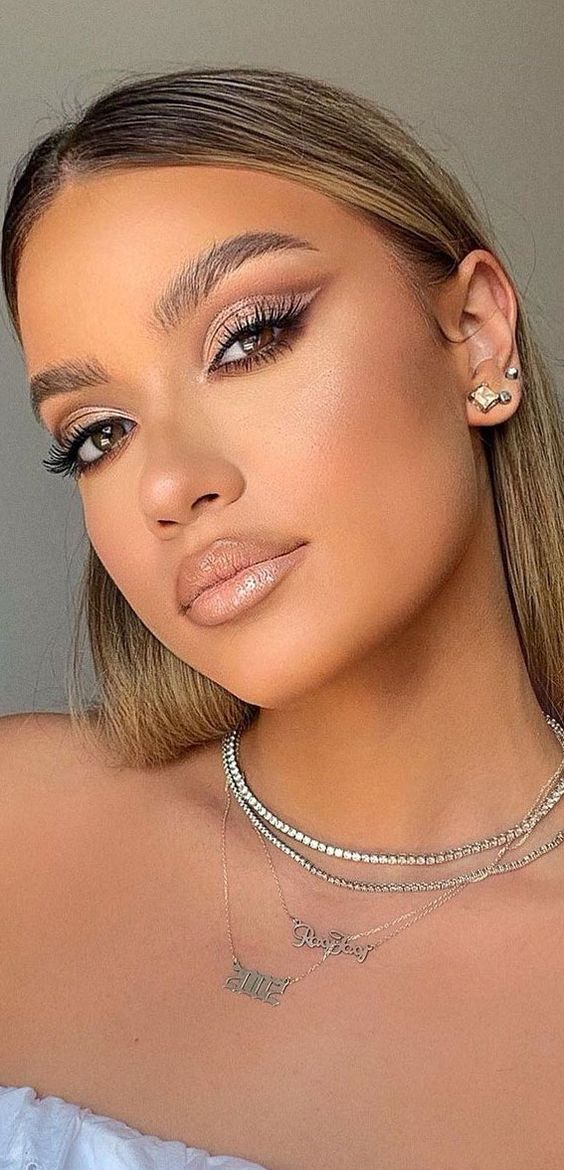 This frosty glazed look might be more appropriate to the winter season but what's stopping you from wearing it early in the fall?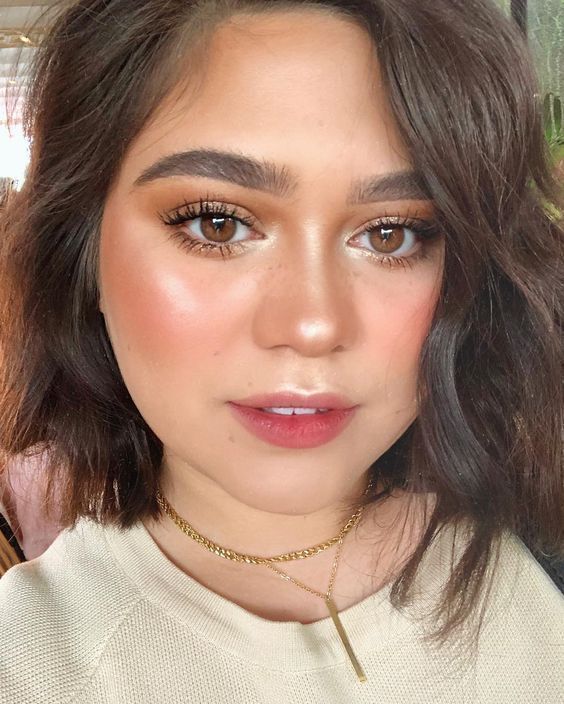 These tinted, just-kissed cherry lip looks have been all the craze over Tiktok for quite some time now and I totally get the hype! Popularized by South Korean makeup looks, these bright pops of blurry red color make you look so youthful!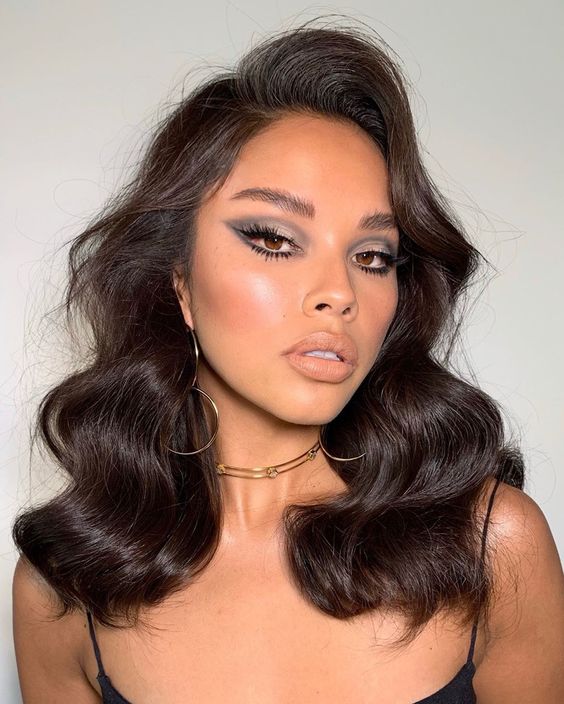 As a rule of thumb, when opting for smoky, sultry eyes, you have to pair it with a nude lip to balance it out. And this classy smokey makeup look for the fall really shows that!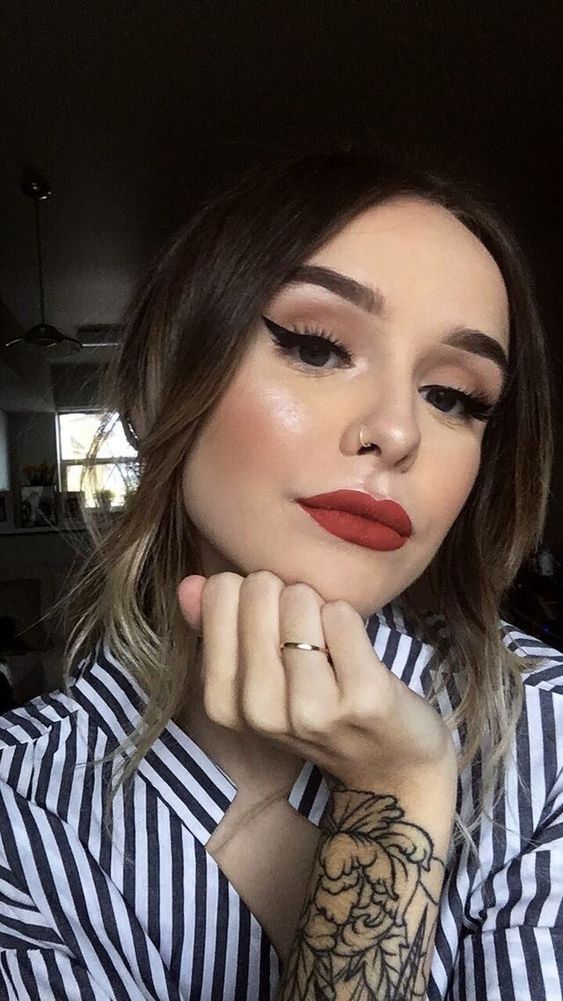 For something foolproof and totally easy to do, this classic red lip and cat eye combo can't do any wrong! Use some subtle brown tones to your eyeshadow to accentuate your eyes as well.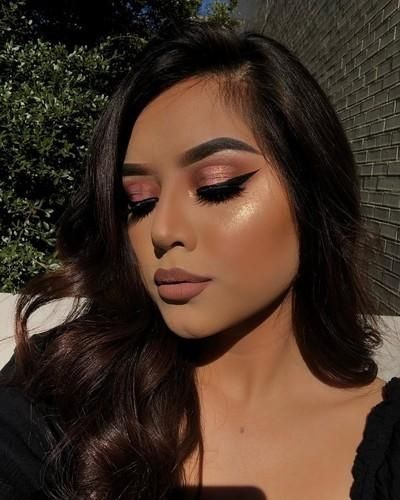 This light pink combo makeup look would look so great during the daytime in the fall season! Add lots of shimmers to get that healthy, glowy look!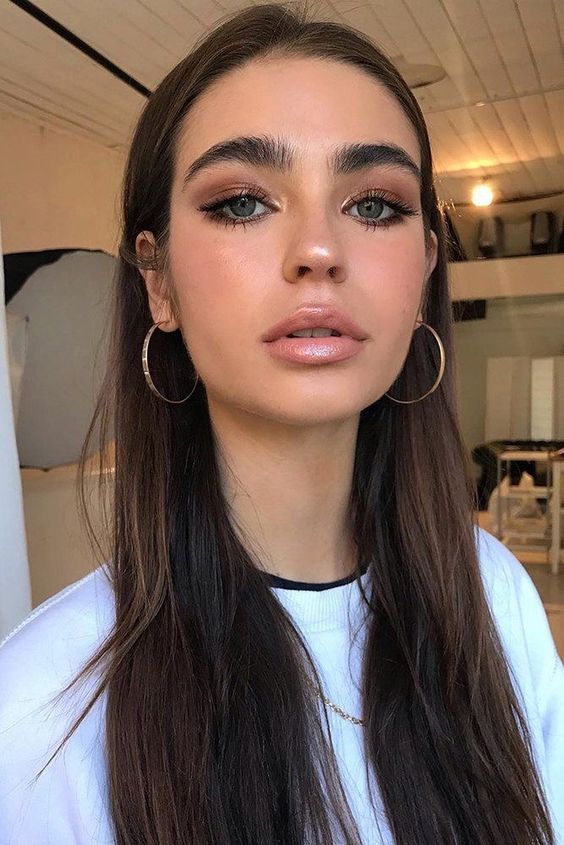 Here's another makeup look that focuses on a natural, healthy glow. If you're looking for a makeup look that isn't too heavy but enough to look dolled up, this is it!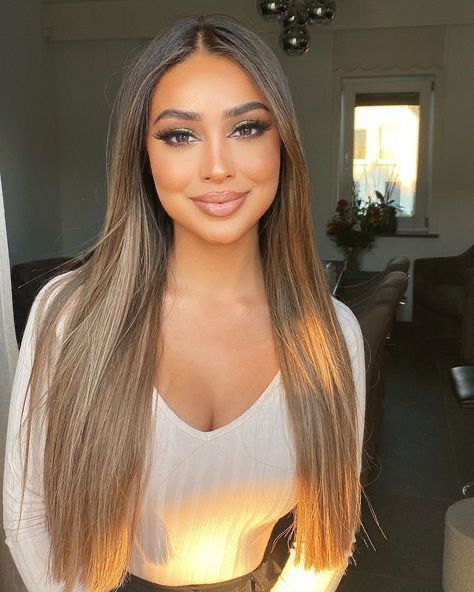 Can't get enough of the natural glam look you see a lot on social media these days? Then you'll love this one! Whether you're going out for brunch, going to a daytime event, or simply running errands, this is a look that's perfect for any falltime occasion!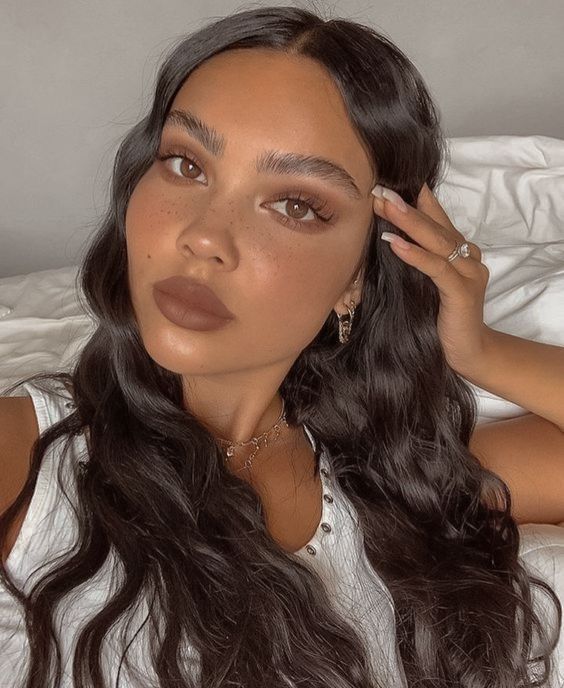 This latte brown makeup look is another favorite of mine on this list! It's such a cool, chic makeup look to try out during the fall season. And if you're going for a grunge 90s makeover, this is for you.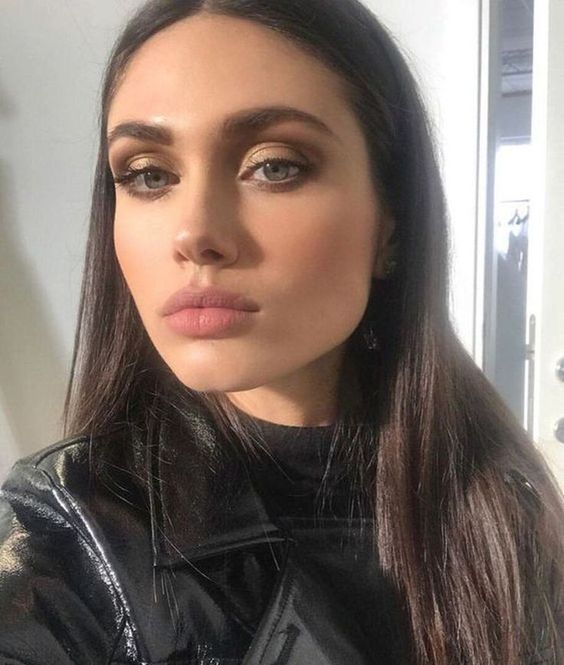 This subtle smoky eye makeup look would suit a nice MLBB color. It will give you that effortlessly chic vibe!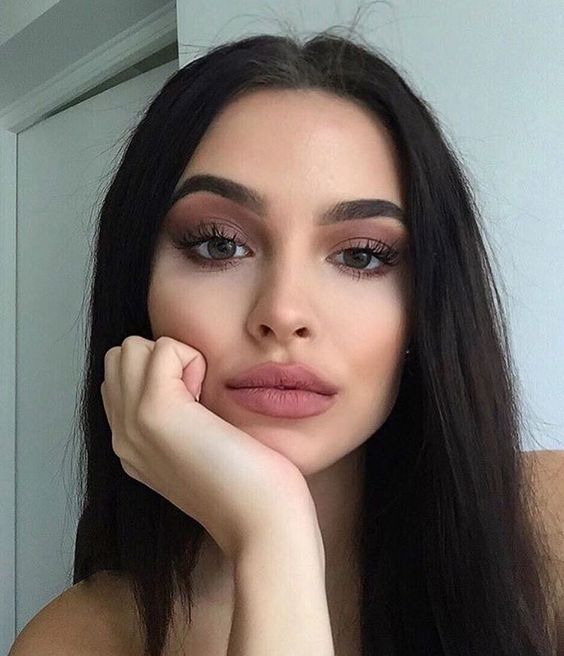 This natural rosy look is an utter fave of mine from all the trendy fall makeup looks on this list! It's just so naturally feminine and would suit daily wear.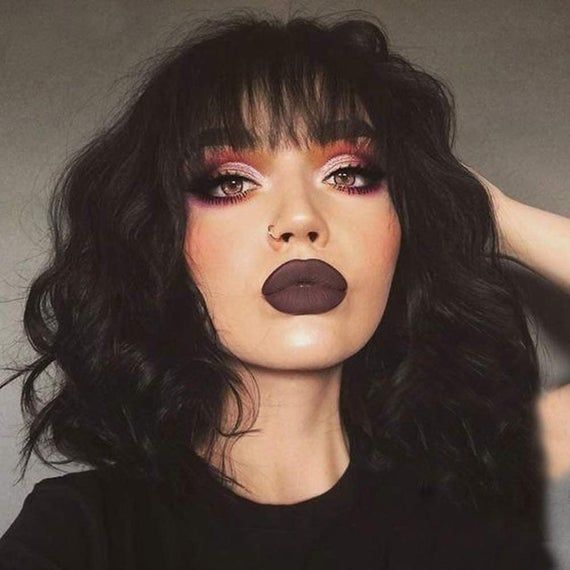 Unleash your inner vamp or goth this fall season with this dark, smoky look! I'm utterly obsessed and I love the hints of red, plummy colors that will really suit the spooky vibe of the fall season.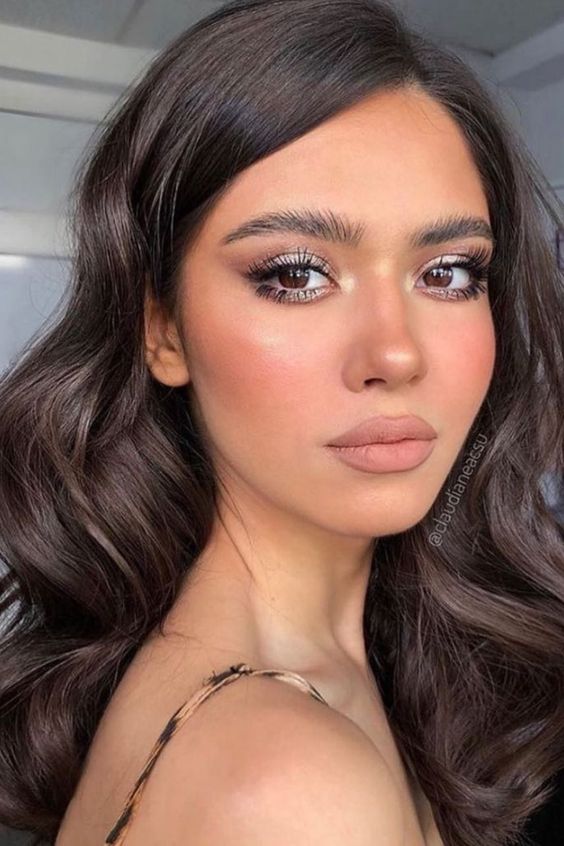 This bright natural, shimmery look is perfect for anyone who wants to elevate their daily makeup looks. It would be so perfect for any daytime event!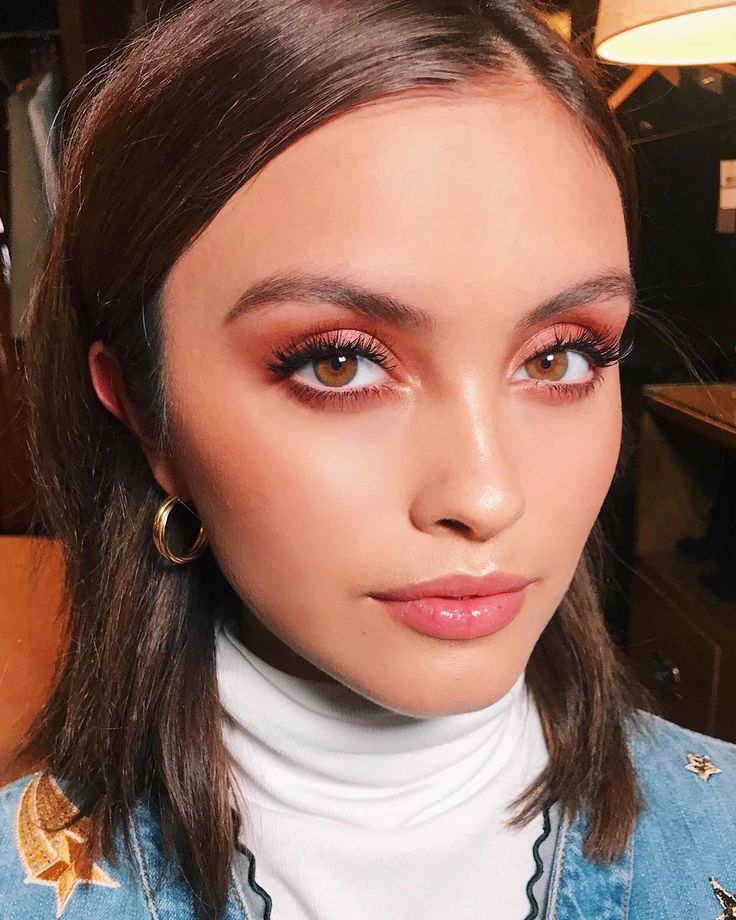 This peachy pink makeup look is for those who want to look bright and youthful throughout the fall season! It'll suit any skin tone and those flushed, glossy lips are to die for!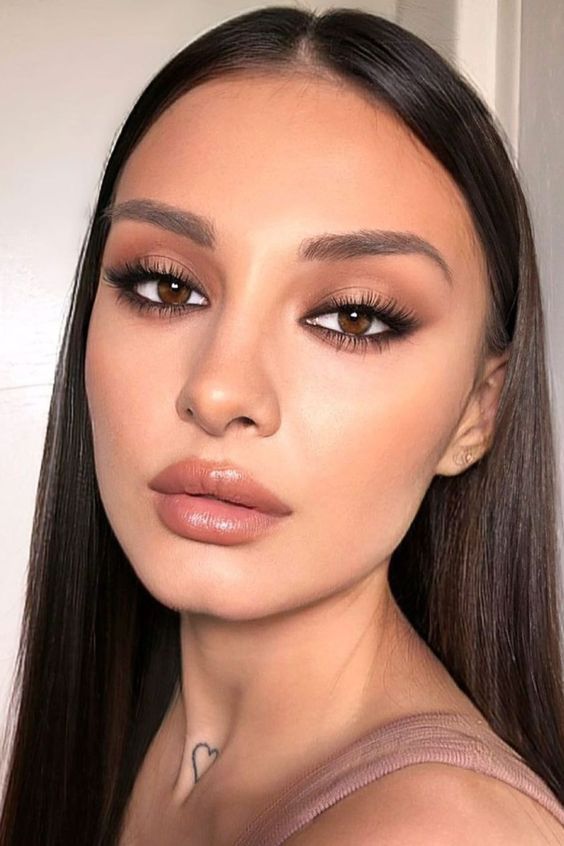 Keep your skin glowy along with a soft and sultry, smoky makeup look. The light brown tones help accentuate your features and the glossy lip adds a healthy sheen to your pout.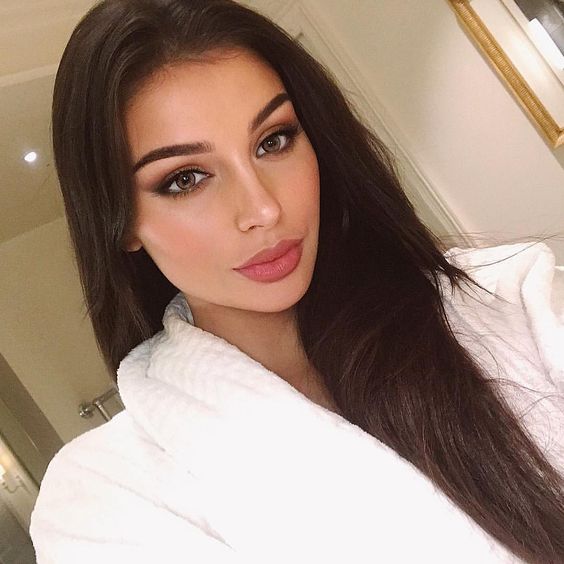 Here's another one of the top natural, smoky fall makeup looks you might want to go for this Halloween season! It has a soft, matte finish that's ideal for the oily-skin girls out there.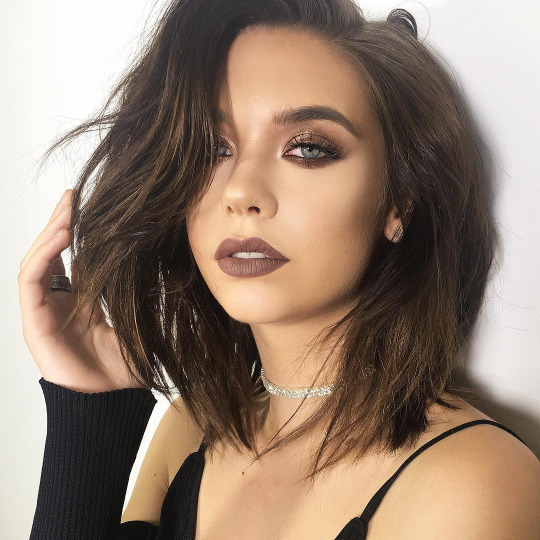 This chic brown makeup look is giving me serious nostalgia to the cool vibe of the 90s makeup looks! It's also perfect if you want a grunge aesthetic this fall season.
Fall makeup looks offer a wide range of possibilities to experiment with different colors, textures, and finishes. Whether you prefer bold and dramatic or subtle and natural looks, there is something for everyone. From warm and earthy tones to rich jewel tones, fall makeup looks can enhance your natural beauty and complement your autumn wardrobe. With the right tools and techniques, you can create stunning looks that will make you feel confident and beautiful. So, don't be afraid to try something new and embrace the magic of fall makeup looks. Keep in mind that the key to achieving a flawless look is to practice, experiment, and have fun. So, go ahead and explore the endless possibilities of fall makeup looks!