Let's dive in and explore the world of online shopping, where you can find the best stores like Abercrombie to fill up your wardrobe.
Welcome to our style-savvy guide, where we embark on an exciting fashion journey to explore fabulous options that align perfectly with your taste. If you're on the hunt for fresh, fashionable choices that echo the appeal of stores like Abercrombie, you've come to the right place.
In this article, we'll be delving into a curated selection of brands that capture the essence of Abercrombie's chic aesthetic, offering you a plethora of alternatives to elevate your wardrobe game.
Just as Abercrombie has been a beacon of style, our exploration of stores like Abercrombie is an ode to diversity and individuality. We understand that fashion isn't just about following trends; it's about finding pieces that resonate with your personality and make a statement uniquely yours.
Whether you're a trendsetter, a minimalist enthusiast, or someone with an eye for eco-friendly choices, this guide has got you covered. So, grab your style compass, and let's navigate through this exciting world of fashion possibilities that await beyond the realm of Abercrombie.
What Is Abercrombie & Fitch?
Abercrombie & Fitch is one of those American apparel brands that really doesn't need an introduction. If you grew up in America, surely you've already heard about this brand a thousand times. Or perhaps even walked past their stores whenever you go to a mall.
Established in 1892, the brand has a rich history that spans over a century. Initially catering to outdoor enthusiasts, Abercrombie & Fitch outfitted adventurers and explorers with rugged apparel and equipment.
However, in the late 20th century, the brand underwent a transformation, pivoting towards a focus on casual luxury and contemporary fashion. Embracing a preppy aesthetic and cool vibe, Abercrombie & Fitch became synonymous with high-quality clothing that resonated with young adults who want to express their individuality.
Central to Abercrombie's vision is the idea of effortless style and confidence. By blending classic designs with modern elements, the brand offers a range of apparel that exudes both sophistication and comfort. From their signature jeans to their cozy sweaters and versatile dresses, Abercrombie captures the essence of sophistication and casual chic.
Stores Like Abercrombie
From established brands with a rich history to emerging online boutiques that have gained a cult following, let's explore the best stores like Abercrombie that will help you achieve your desired style effortlessly.
So, whether you're a dedicated Abercrombie aficionado looking to expand your fashion horizons or simply seeking new online shopping brands like Abercrombie to discover, keep scrolling to find out more!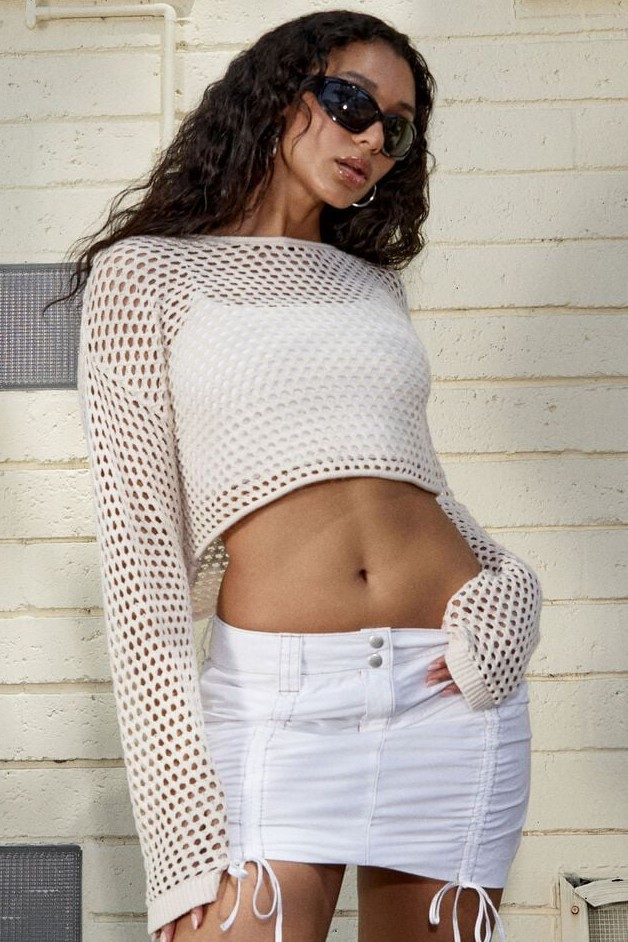 Garage Clothing is a popular fashion brand that caters mainly to young women seeking trendy and affordable clothing options. Founded in 1975, Garage Clothing has evolved into a well-known global brand with a strong presence in North America and beyond.
Garage Clothing prides itself on offering a wide range of fashion-forward apparel, including tops, bottoms, dresses, outerwear, and accessories. Their designs are designed with a combination of casual chic and urban influences, providing customers with a versatile wardrobe suitable for various occasions.
This is one of my favorite up-and-coming stores like Abercrombie that's super trendy!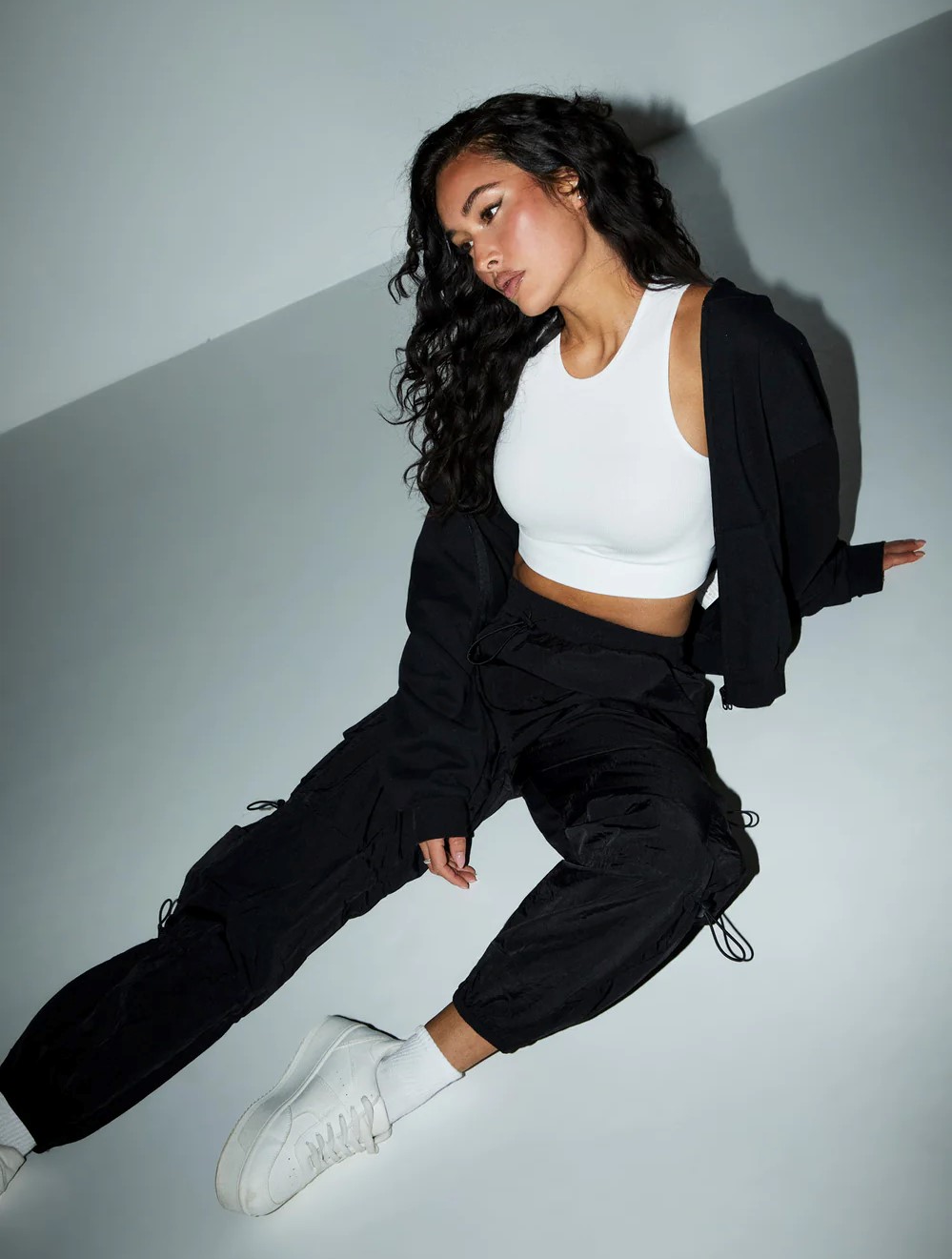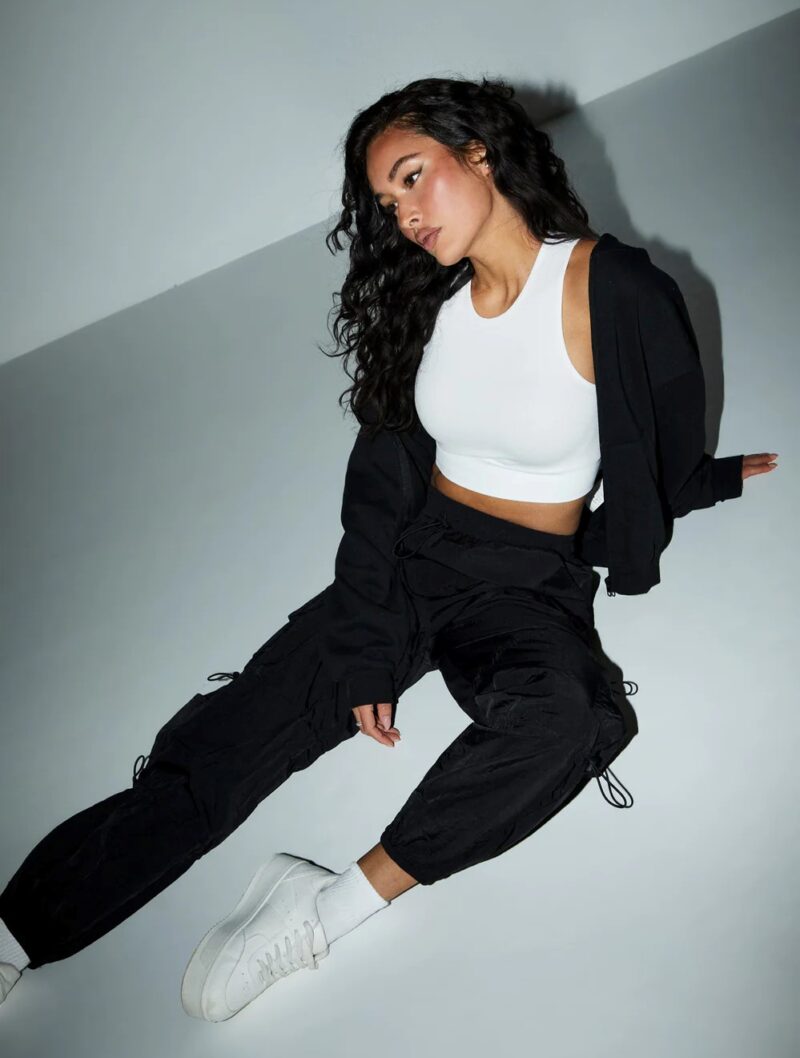 Charlotte Russe is a beloved fashion brand that has captivated young women since its inception in 1975. With a focus on providing stylish and affordable clothing, Charlotte Russe has become synonymous with accessible fashion for trend-conscious shoppers.
Known for its feminine and playful aesthetic, Charlotte Russe embraces vibrant colors, bold prints, and eye-catching details. This allows customers to express their individuality and embrace the latest fashion trends. Whether it's a flirty sundress for a summer outing or a sleek jumpsuit for a night on the town, Charlotte Russe offers a diverse selection of pieces that cater to various occasions and moods.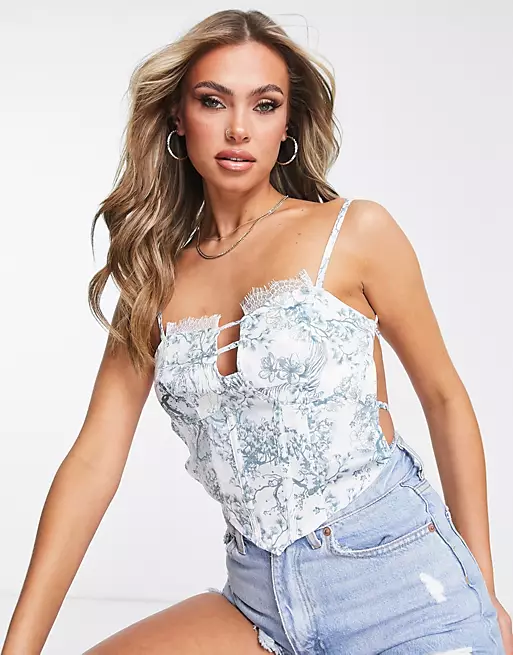 Missguided is a dynamic and forward-thinking fashion brand that has taken the industry by storm since its launch in 2009. With a mission to empower women and inspire self-confidence through bold and trendsetting clothes, Missguided has become a go-to destination for fashion-forward individuals seeking expressive styles.
One of Missguided's strengths lies in its ability to stay at the forefront of emerging trends. Their designs draw inspiration from global influences, pop culture, and street style. This results in collections that are constantly evolving and pushing fashion boundaries. By offering an ever-changing selection of clothing and accessories, Missguided lets customers stay ahead of the curve and express their unique style with confidence.
Honestly, I see Missguided as one of the best British stores like Abercrombie that still have that clean vibe.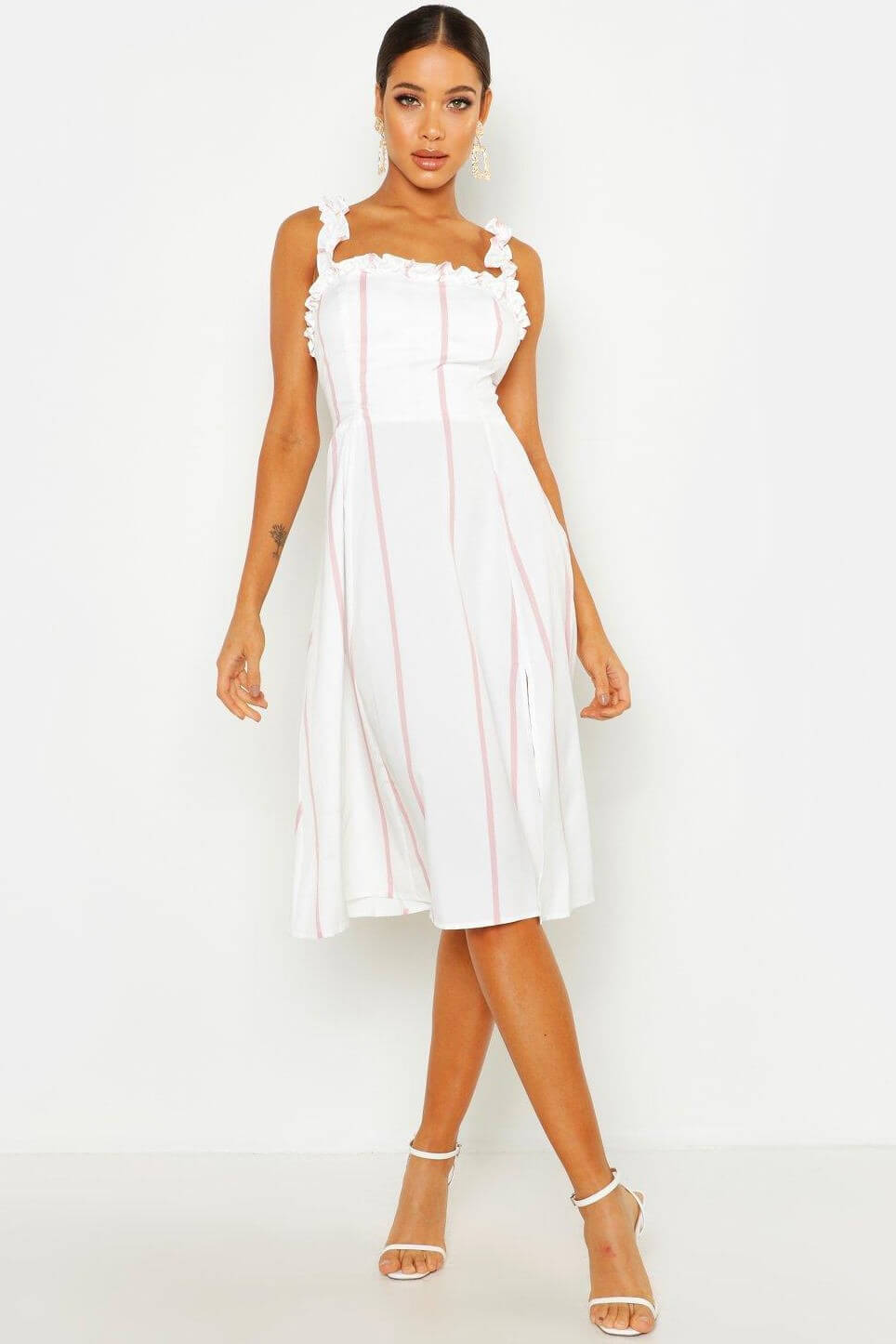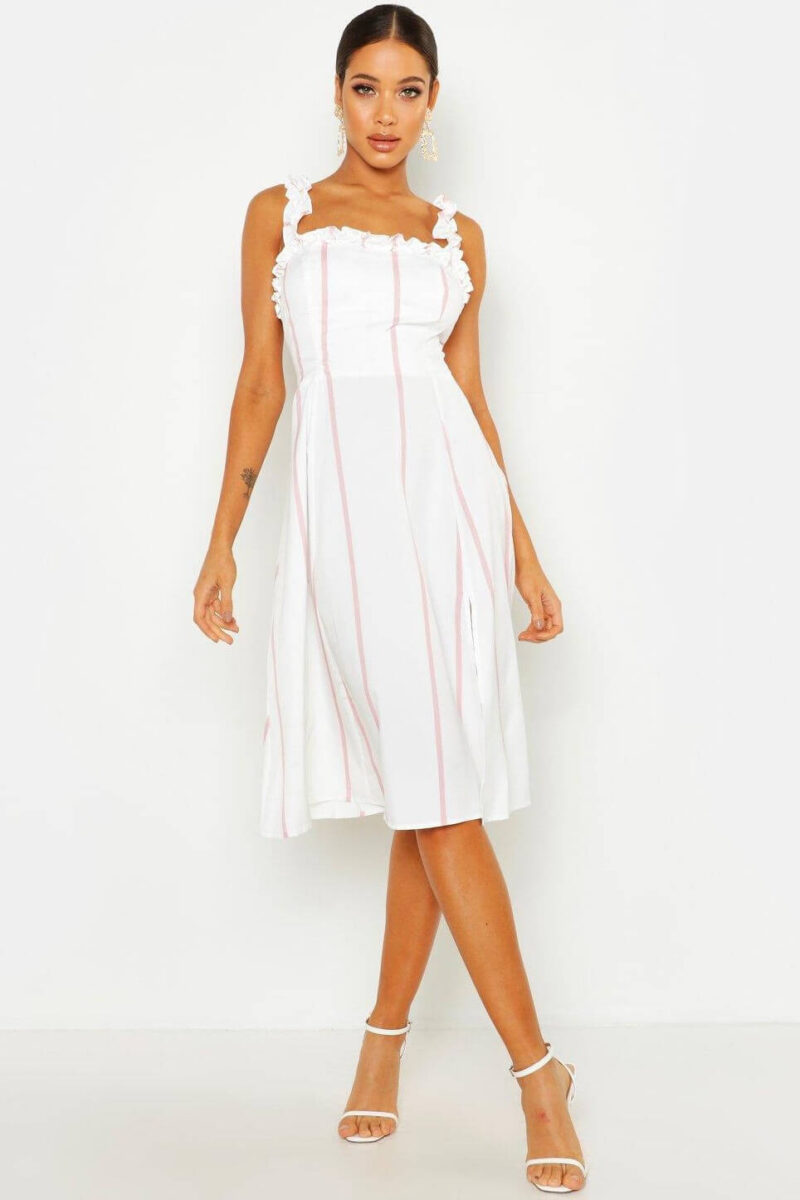 At the core of Boohoo's brand identity is its ability to quickly translate runway and celebrity-inspired looks into affordable and wearable pieces. Boohoo excels in staying ahead of the fashion curve.
They consistently offer collections that embrace the latest trends and cater to a wide range of styles. From statement-making dresses and vibrant jumpsuits to casual athleisure wear, Boohoo offers an extensive selection of fashion-forward pieces that allow customers to express their individuality.
In addition to the brand's extensive online presence, Boohoo has expanded to include physical retail stores. This brought their fashion-forward designs to life in a tangible way. These stores also provide an immersive and interactive shopping experience, allowing customers to see, touch, and try on their favorite Boohoo pieces!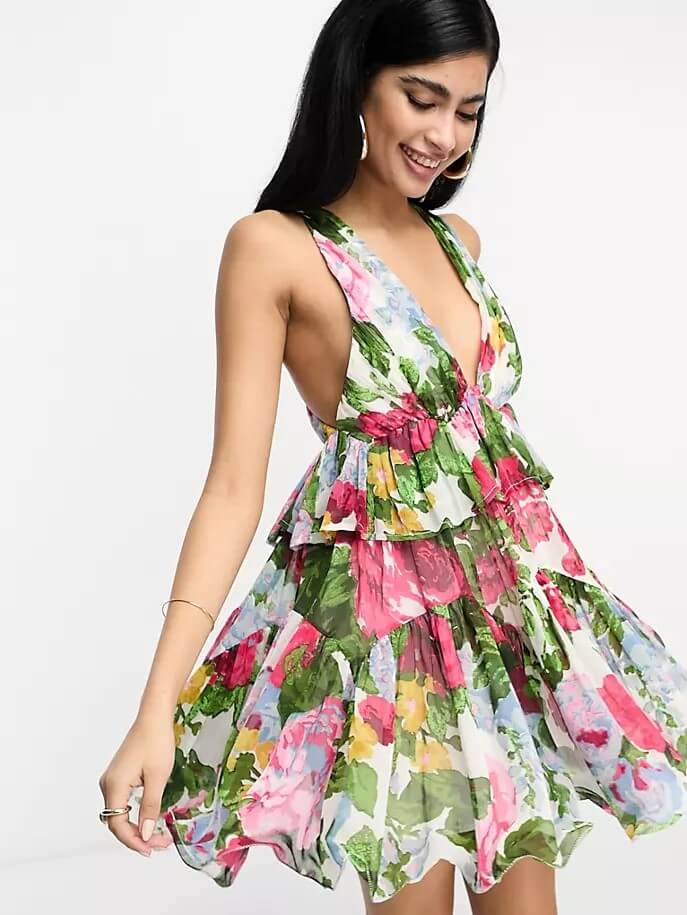 A British fashion retail powerhouse established in 1964, Topshop has long been known for its cutting-edge style and trendsetting designs. As one of the most iconic high-street brands, Topshop has garnered a global following. With its diverse range of fashion-forward clothing and accessories, it's really no surprise.
Moreover, Topshop has a knack for capturing the essence of street style. They translate it into accessible and on-trend collections. From statement-making dresses and chic outerwear to must-have denim and standout footwear. Whether you're seeking edgy and urban looks or elegant and sophisticated ensembles, Topshop ensures that every customer can find something to suit their personal style!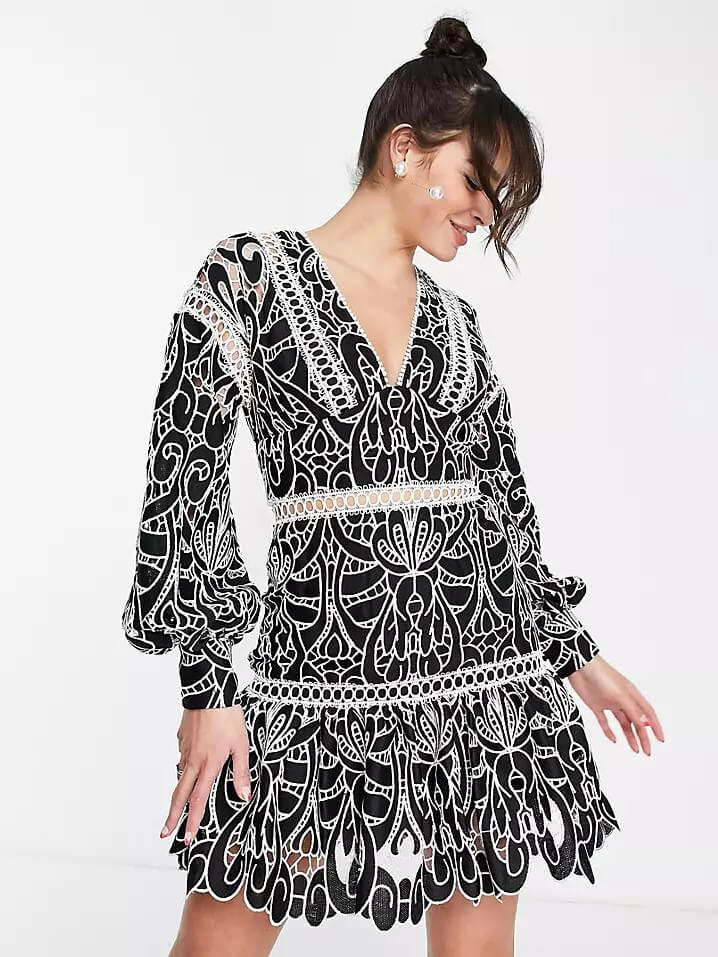 An abbreviation for "As Seen On Screen," ASOS is a leading online fashion destination that has revolutionized the way we shop for clothing, accessories, and beauty products. Founded in 2000, ASOS has quickly become a fashion powerhouse all over the globe. From established high-street labels to emerging independent designers, ASOS curates an eclectic mix of clothing, footwear, accessories, and beauty products to suit every taste and budget.
What sets ASOS apart is its dedication to trendsetting fashion. They are at the forefront of industry trends, curating collections that capture the latest styles and seasonal must-haves.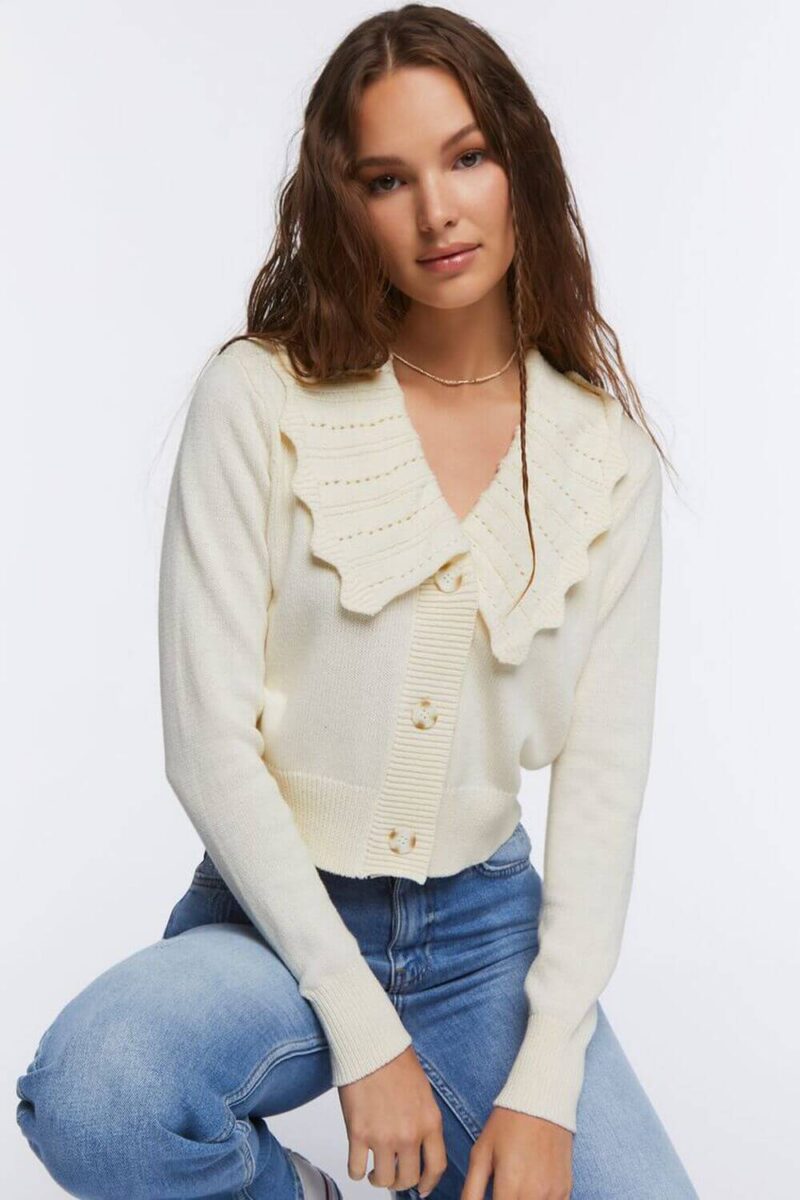 A favorite of mine when I was a teenager, Forever21 will always have a special place in my heart. While I understand the controversies surrounding fast fashion, I can't deny the impact this brand has made on me when I was still figuring out my sense of style. When I was still a student, Forever21's affordable and trend-driven clothing really elevated my wardrobe.
What's more, Forever 21 offers a wide range of clothing, accessories, and footwear for both women and men. Moreover, their collections cater to diverse styles and fashion preferences. They embrace everything from casual streetwear and bohemian-inspired looks to chic and sophisticated ensembles.
So whatever your preference may be, you are sure to find an array of wardrobe essentials, statement pieces, and versatile basics to suit your individual tastes!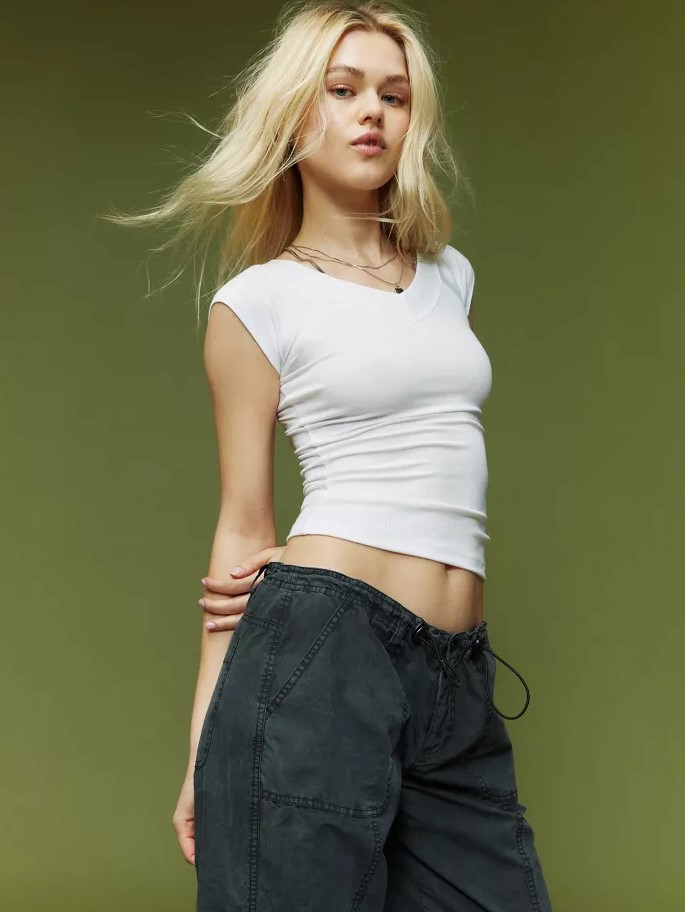 A globally recognized lifestyle brand founded in 1970, Urban Outfitters is known for its unique, eclectic fashion and effortlessly cool aesthetic. Thanks to its distinctive blend of vintage-inspired designs, contemporary fashion, and curated lifestyle pieces, it's no wonder they have cultivated a loyal following of fashion enthusiasts.
Not to mention, the brand has a keen eye for unique and niche fashion. Their collections embody a sense of individuality and creativity, featuring a mix of bohemian, vintage, and modern influences.
Additionally, they also introduce customers to independent designers and underground brands that push boundaries and challenge conventions. As a result, Urban Outfitters offers an opportunity for fashion enthusiasts to discover new aesthetics and express their individuality through fashion.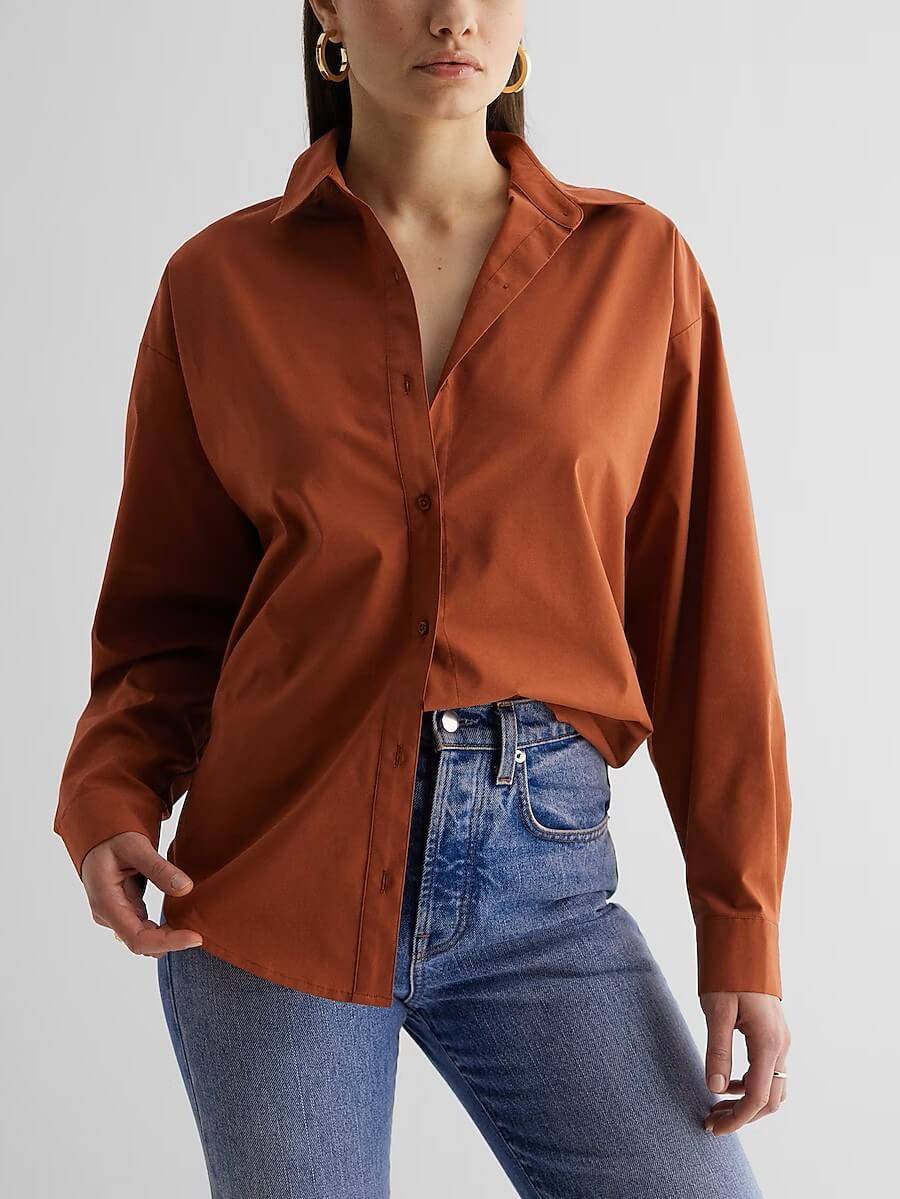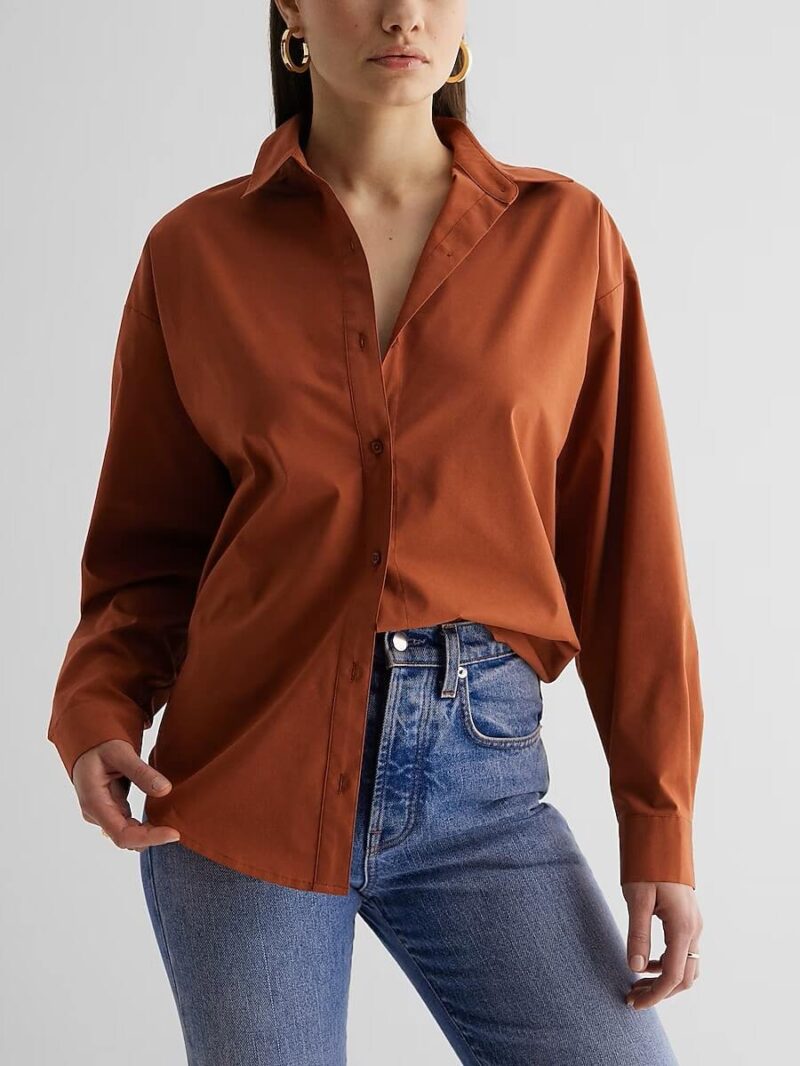 With a focus on modern, tailored designs, Express offers a range of fashion-forward apparel that effortlessly combines style and quality. Express is known for its elevated and polished aesthetic, catering to both men and women seeking refined and on-trend pieces.
Whether you're dressing for the office, a night out, or a casual weekend, the brand provides a diverse selection of apparel including stylish and versatile outfits.
Express understands the importance of staying current with fashion trends. So, they constantly refresh their collections to reflect the latest styles. They draw inspiration from runways, street style, and emerging trends to curate designs that are fashion-forward and relevant.
When it comes to one of the most popular fashion stores in the world, H&M is one of the brands that come easily to mind. With its commitment to offering trendy designs at affordable prices, H&M has changed the fashion industry. They did this by making style accessible to a wide range of consumers. From casual basics to statement pieces, H&M offers a wide range of clothing, including stylish dresses, tailored suits, trendy tops, denim essentials, and more.
Apart from their own original pieces, H&M is also known for its collaborations with renowned designers and celebrities. These collaborations bring exclusive and limited-edition collections to the H&M brand, offering customers the opportunity to embrace unique designs and coveted pieces at affordable prices.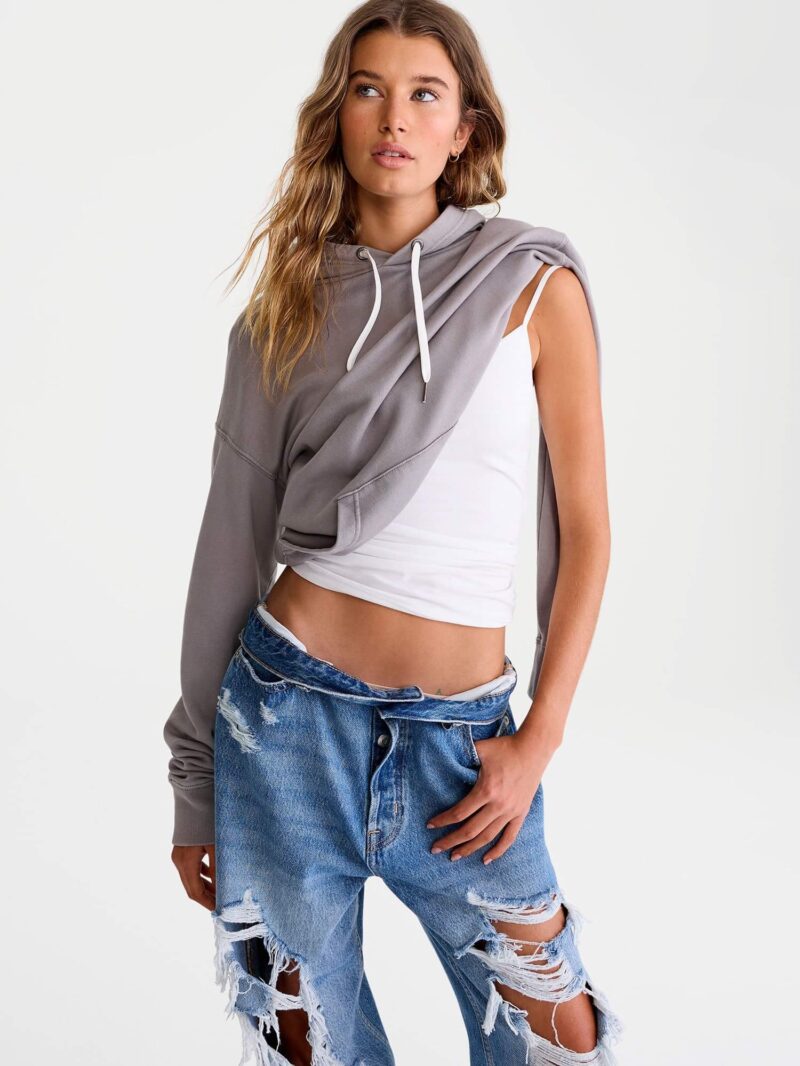 Since 1987, Aeropostale has made its mark in the retail industry by offering casual, comfortable, and on-trend clothing for young men and women. With its laid-back and casual aesthetic, Aeropostale has become a staple in everyone's wardrobes.
Aeropostale's collections embrace a relaxed and effortless style. Their clothing ranges from essential basics, such as graphic tees and comfortable hoodies. Another inclusion is trendy denim, stylish activewear, and versatile accessories. With a focus on comfortable fabrics and practical designs, Aeropostale offers pieces that combine fashion and comfort.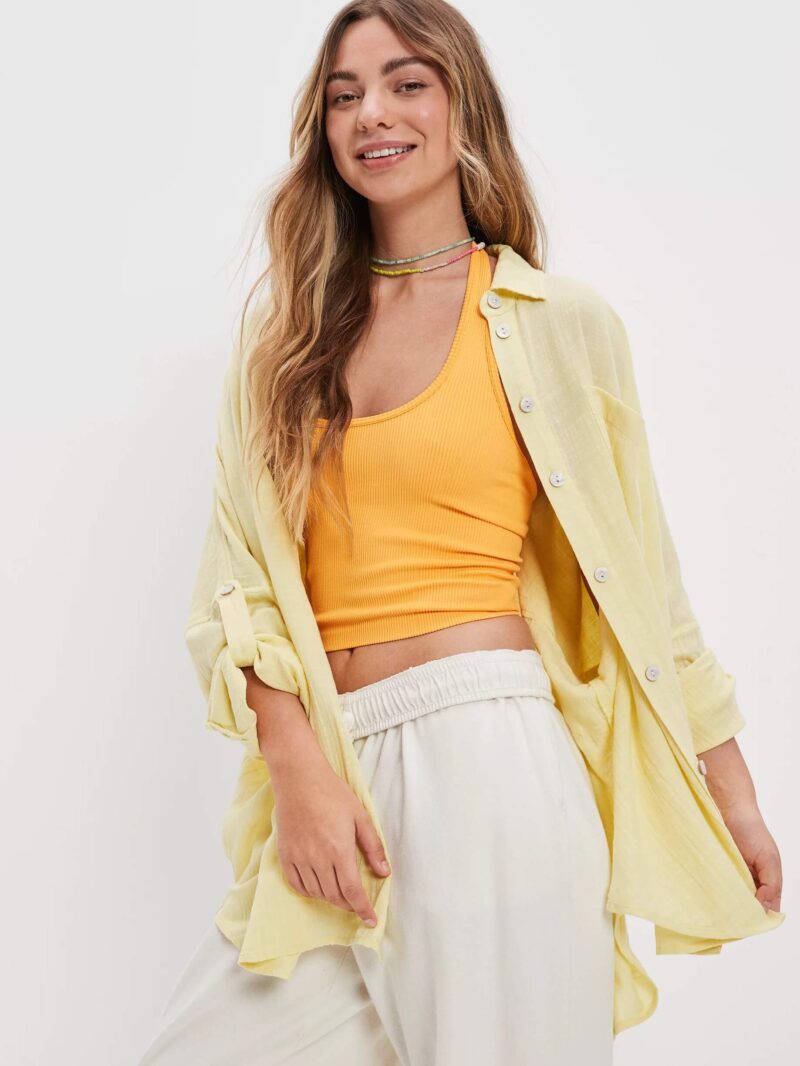 American Eagle Outfitters is another iconic American fashion brand to check out apart from Abercrombie. From their signature denim and cozy sweaters to stylish tops, dresses, and activewear, American Eagle Outfitters offers a comprehensive range of wardrobe essentials that effortlessly balance style and comfort.
Moreover, American Eagle Outfitters understands the importance of creating clothing that fits and flatters a wide range of body shapes. In turn, this encourages customers to feel confident and comfortable in their own skin. And this is always such a huge plus in my book!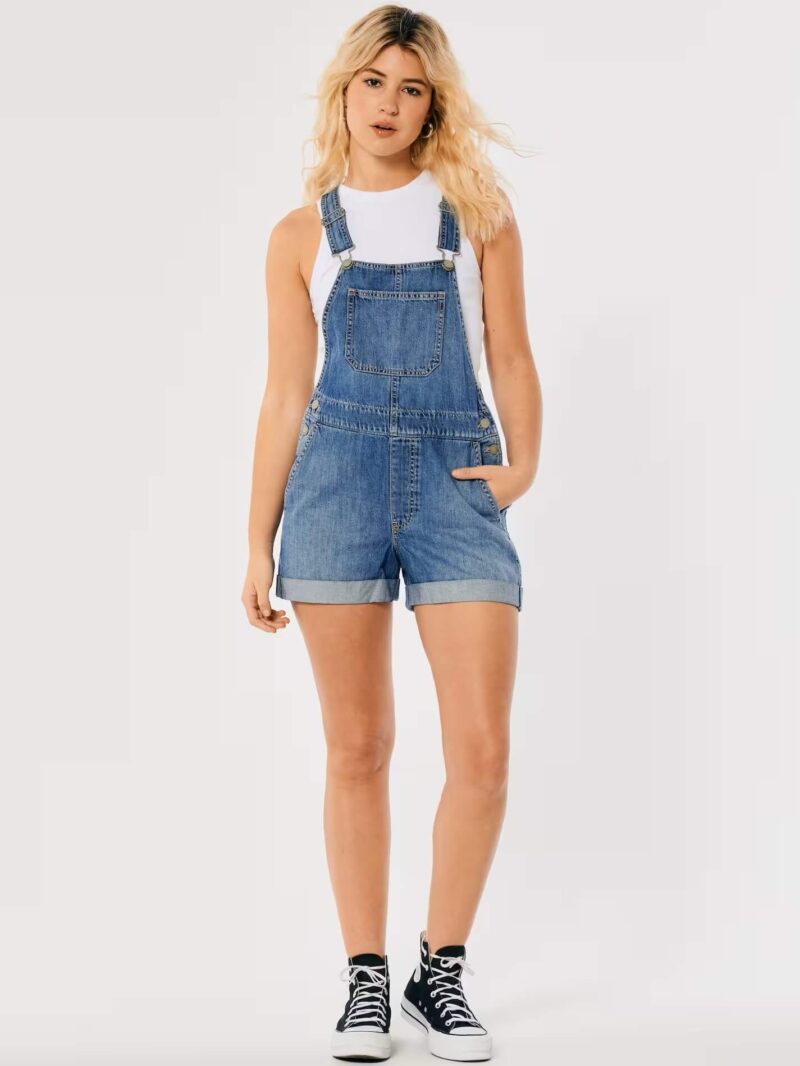 With a laid-back California-inspired style and beachy aesthetic, Hollister has made a lasting impression in the retail industry. If you're looking to embody that cute coastal charm and youthful energy, this is definitely the brand to look out for!
Their clothing offers a blend of comfortable and stylish pieces. Ranging from graphic tees and cozy hoodies to denim, swimwear, and accessories. Hollister's designs also exude a carefree and adventurous spirit that is perfect for a relaxed yet stylish look.
In addition to their clothing, Hollister offers a range of accessories and fragrances that complement their laid-back aesthetic. From sunglasses and hats to beach-inspired jewelry and fragrance mists. By combining comfort, style, and a laid-back California vibe, Hollister continues to be a beloved brand by many.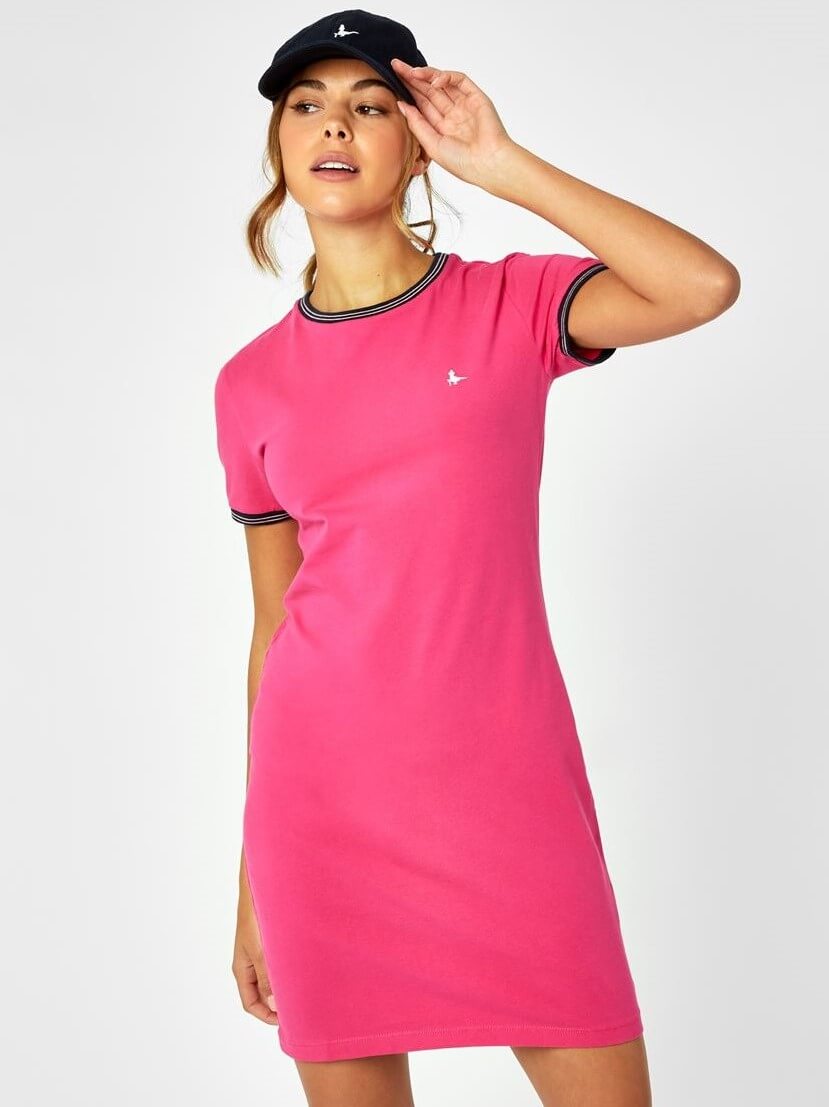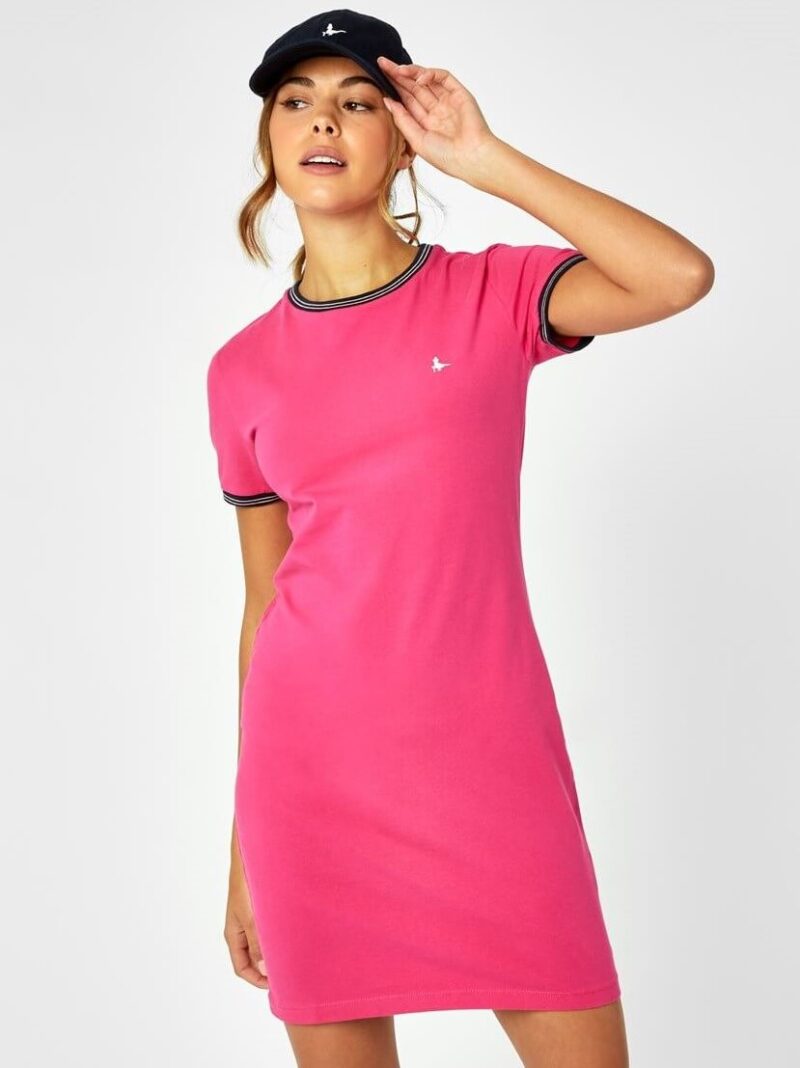 Jack Wills has cultivated a reputation for its quintessentially British style and collegiate-inspired designs. With a focus on high-quality craftsmanship and timeless elegance, Jack Wills has become popular with preppy fashion that exudes sophistication and heritage. If you love the look of a classic British style with a modern twist, this is the brand for you.
Drawing inspiration from traditional British sporting and university aesthetics, Jack Wills offers a range of pieces that capture the essence of collegiate fashion. With their attention to detail, premium fabrics, and thoughtful design, Jack Wills' pieces offer timeless and refined sensibility.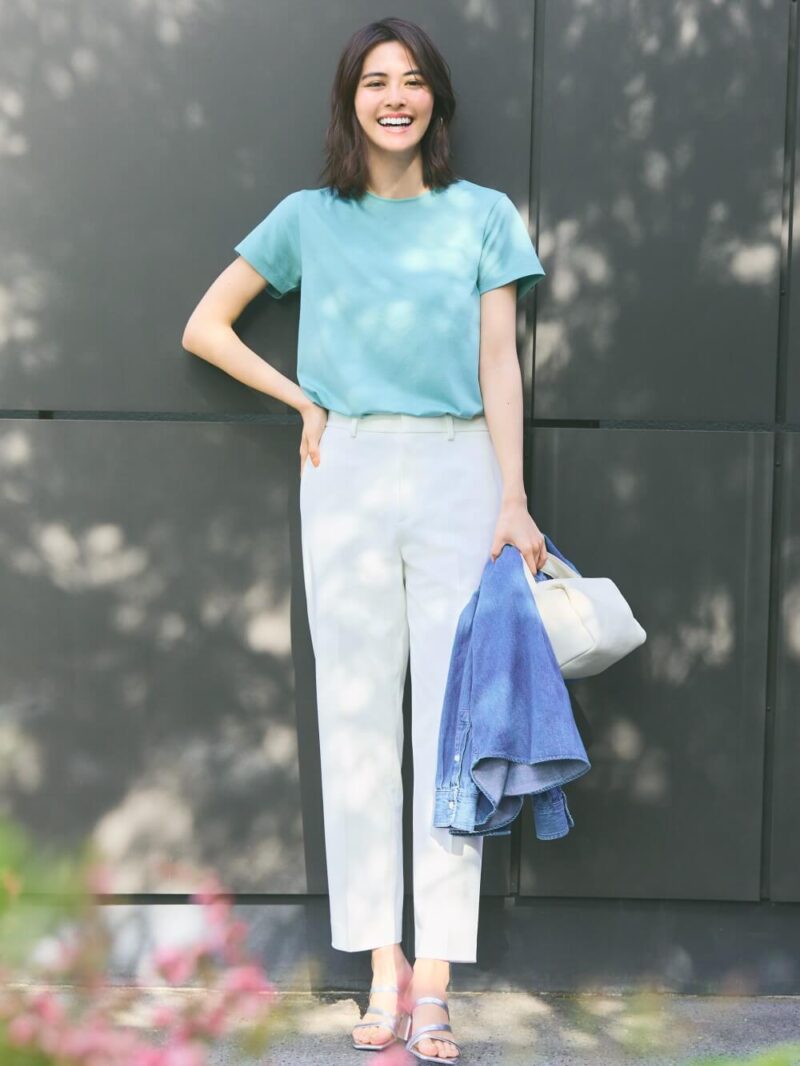 A Japanese fashion brand founded in 1949, Uniqlo is one of my go-to brands these days. It's no surprise they've garnered worldwide recognition for their commitment to simplicity, functionality, and high-quality essentials. I wish I could fill up my whole wardrobe with Uniqlo!
So if you're looking for something casual with ultra-comfy fabrics, nothing beats this brand for me. With a minimalist aesthetic with timeless designs, their clothing includes wardrobe staples such as cozy sweaters, basic tees, well-fitting jeans, and practical outerwear. Moreover, Uniqlo's designs prioritize comfort and functionality. They put a special emphasis on advanced fabric technologies and thoughtful details.
Without a doubt, Uniqlo's dedication to quality is evident in its attention to detail and its commitment to creating garments that withstand the test of time. Moreover, Uniqlo's dedication to sustainability reflects its understanding of the importance of responsible fashion and its commitment to minimizing its impact on the environment.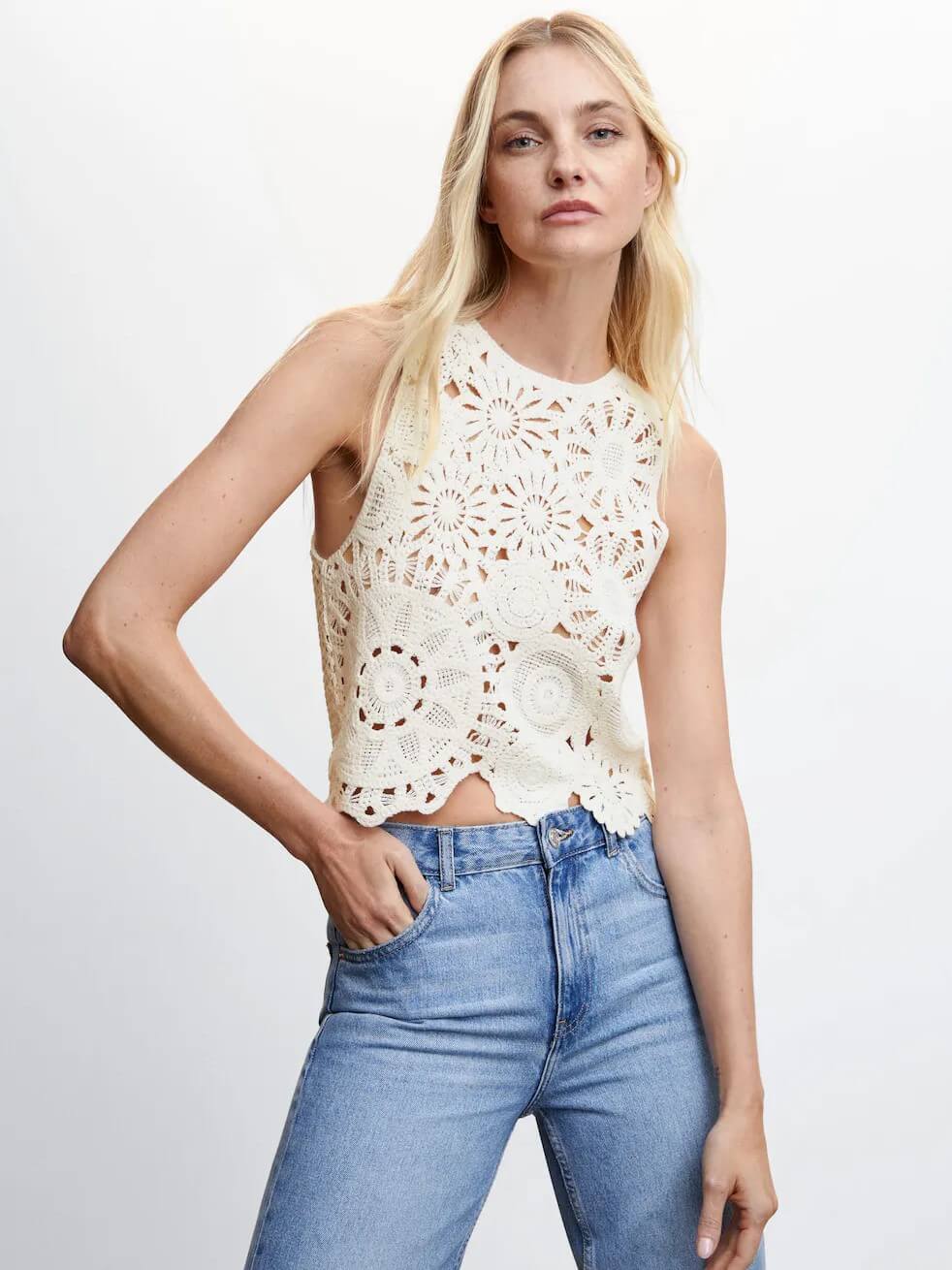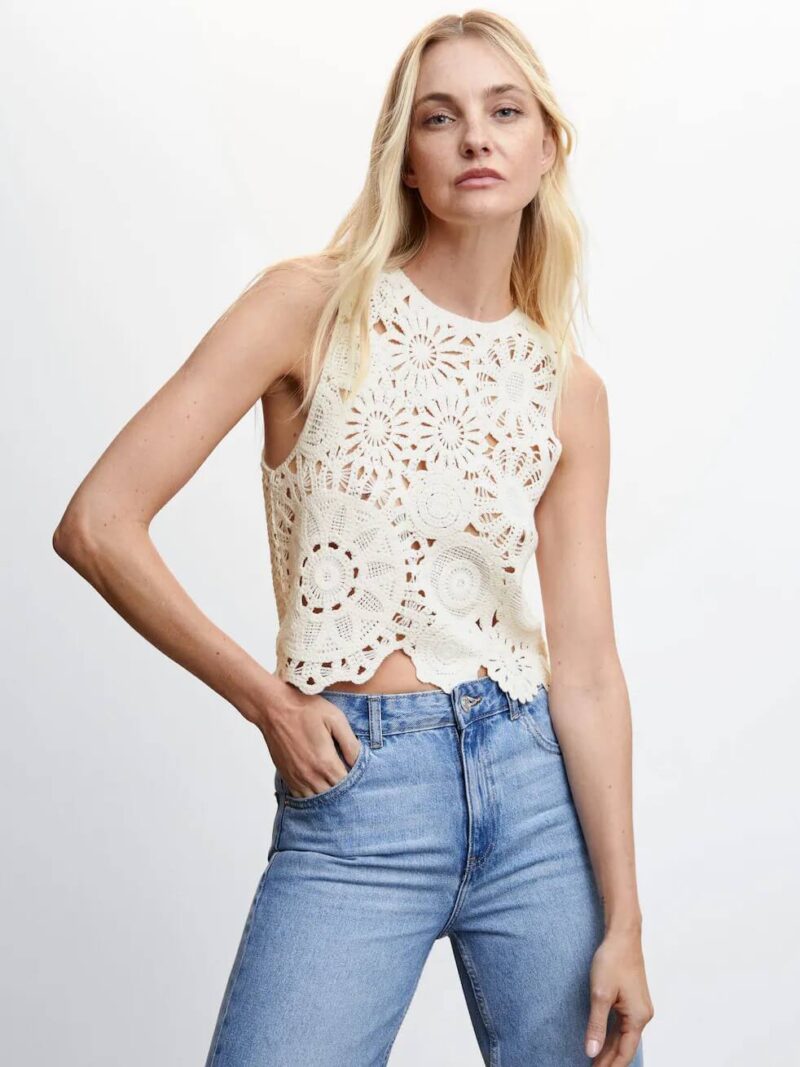 Mango is known for its attention to detail and commitment to quality. Incorporating a sense of effortless sophistication, Mango is a go-to choice for those looking for refined and contemporary fashion.
From chic dresses and tailored suits to casual tops and trendy denim, Mango offers versatile pieces that transition seamlessly from day to night. Their designs strike a balance between classic elegance and modern trends, allowing you to create stylish and sophisticated outfits.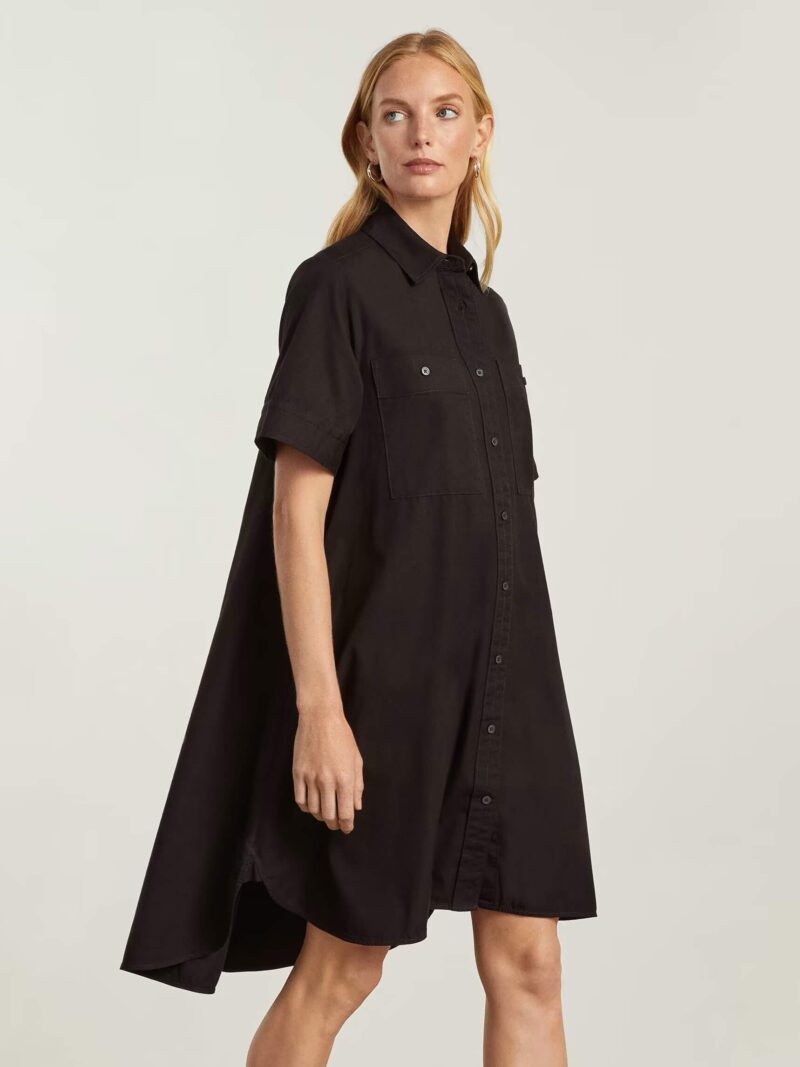 Everlane, a revolutionary fashion brand founded in 2010, has gained widespread recognition for its commitment to transparency, sustainability, and high-quality essentials. With its focus on ethical manufacturing and radical transparency, Everlane offers a range of timeless clothing and accessories that combine style, functionality, and ethical values.
Furthermore, their clothing includes wardrobe staples such as well-cut T-shirts, modern blouses, high-quality denim, and timeless outerwear. Everlane's designs prioritize both style and comfort, ensuring that their garments are as practical as they are fashionable. So if you're looking for a minimalist aesthetic, emphasizing clean lines, classic silhouettes, and versatile designs, check out Everlane!
Old Navy is another beloved American fashion brand since 1994. It's become a staple thanks to its affordable and versatile clothing options for the whole family. They're also known for their inclusive sizing, accessible price points, and on-trend designs. Embodying a casual and relaxed style, you'll find your everyday essentials and statement pieces right here.
One of Old Navy's key strengths is its affordability, ensuring that fashion is accessible to everyone. They offer competitive prices without compromising on style or quality, allowing customers to embrace the latest trends without breaking the bank!
Additionally, Old Navy is also committed to sustainability, with efforts to reduce waste and incorporate eco-friendly practices. They have implemented initiatives such as recycling programs and the use of sustainable materials in their products.
This is one of my personal favorite brands like Abercrombie because of price and style.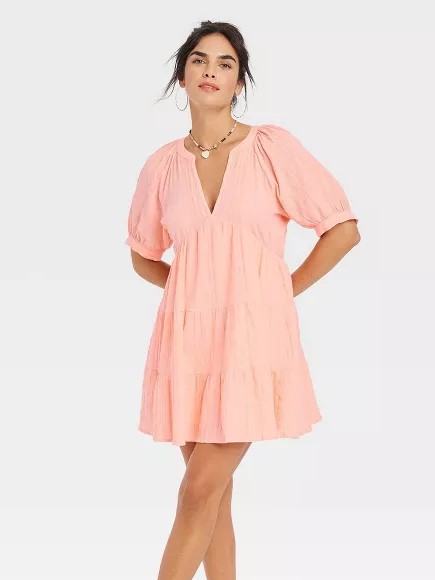 Looking for brands like Abercrombie that have the same clean lines but are a bit cheaper? While we all know that Target has its own apparel line, I'm sure not many of you were expecting to see it here. But believe it or not, some of their pieces are well worth checking out!
Target, as a clothing brand, offers a wide selection of stylish and affordable apparel for men, women, and children. The brand caters to diverse fashion tastes, providing customers with an array of trendy and versatile clothing options.
Moreover, the brand keeps up with the latest fashion movements, which is always a good thing! This ensures that customers can find clothing that reflects their personal style and keeps them on-trend.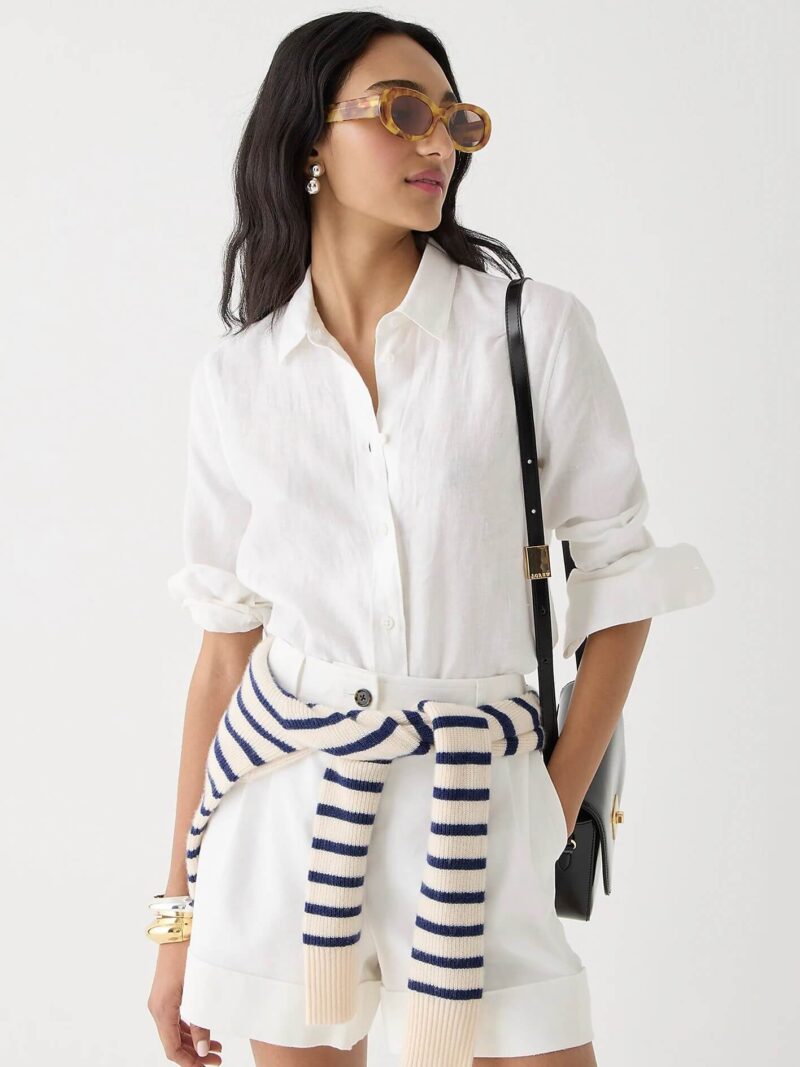 If you're looking to venture out into other brands but still want to keep the Abercrombie aesthetic, J Crew is your best bet.
J Crew's clothing designs offer a combination of classic silhouettes and modern details. Just like many other brands on this list, they keep up with the latest trends and offer clothing that reflects current styles. Their designs are fashion-forward, allowing customers to get their hands on the latest trends and express their personal style with confidence.
Over the years, J Crew collaborated with renowned designers and brands. This includes labels like Manolo Blahnik, New Balance, and Sophia Webster to create exclusive collections. These collaborations also made these brands more accessible to the market, which is great for everyone!
This is one of the best stores like Abercrombie if you lean towards Abercrombie's preppy aesthetic.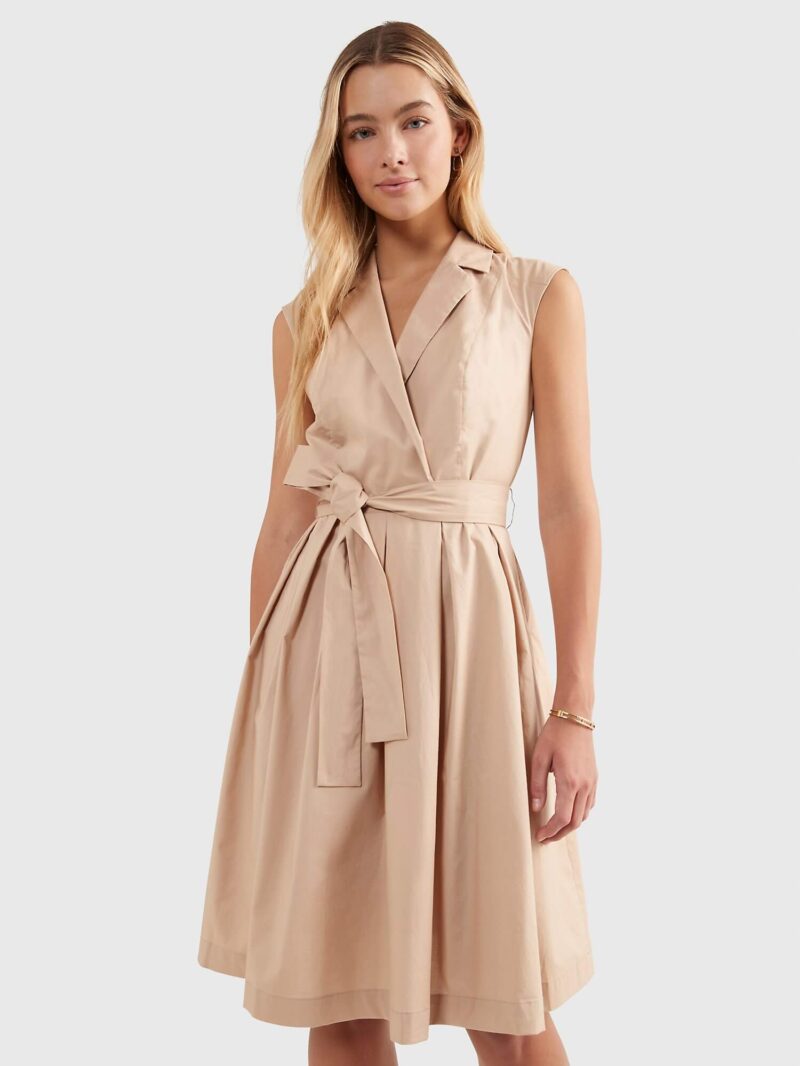 With a distinctive blend of classic American style and contemporary designs, Tommy Hilfiger is a beloved brand across the globe. Founded in 1985 by the renowned designer Tommy Hilfiger, the brand has become synonymous with preppy, all-American fashion that embodies a sense of youthful energy and timeless elegance.
Tommy Hilfiger's clothing collections capture the essence of American sportswear, incorporating clean lines, bold colors, and premium fabrics. The brand offers a wide range of apparel for men, women, and children. This includes tailored suits, preppy polos, stylish dresses, denim essentials, and casual loungewear. If you like the look of sophistication and casual comfort, this brand might just be your next go-to apparel store.
We think Tommy H is one of the best brands like Abercrombie because of its American vibes!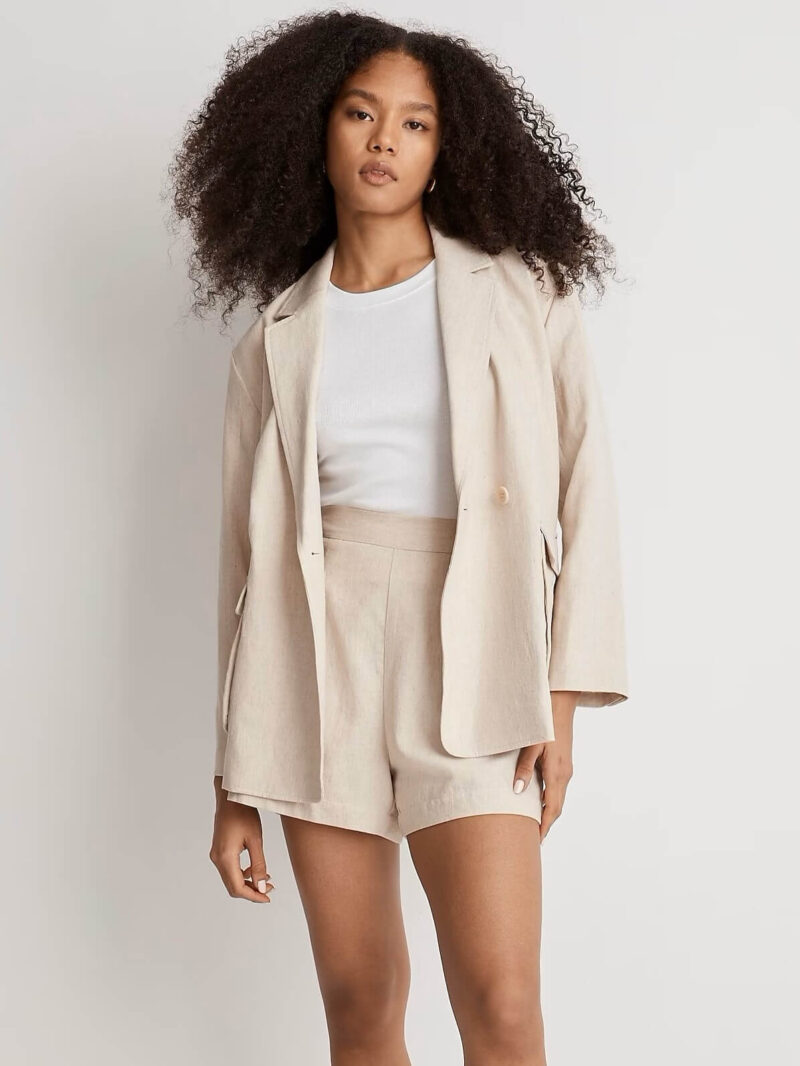 Founded in 2006 as a sister brand to J Crew, Madewell has carved its own niche in the industry by offering a curated selection of modern essentials and elevated wardrobe staples. Madewell's collections provide a relaxed and effortlessly cool aesthetic, focusing on pieces that are both stylish and easy to wear.
Moreover, the brand is known for its well-crafted denim. They offer a range of jeans in various cuts, washes, and sizes that fit and flatter a diverse range of body types. In addition to denim, Madewell also offers a range of tops, dresses, sweaters, and accessories that exude a sense of laid-back sophistication.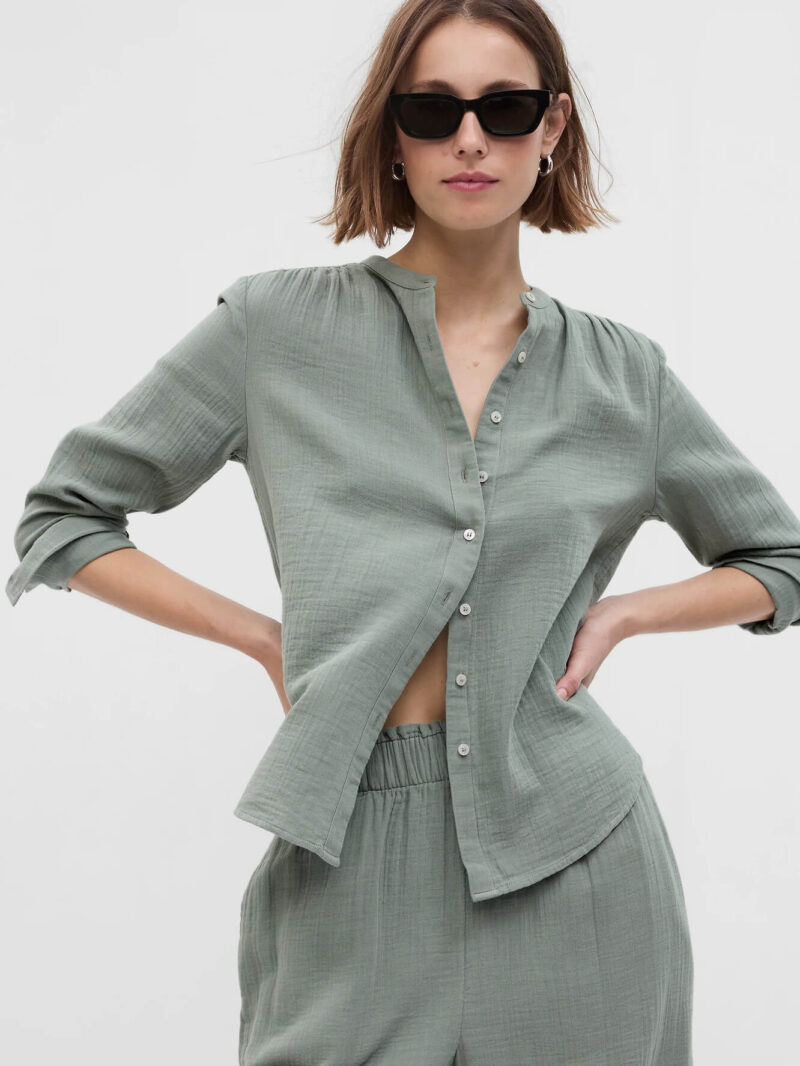 Gap's clothing collections encompass a wide variety of timeless and on-trend designs. From versatile basics to fashion-forward pieces, Gap offers clothing options that suit various personal styles and preferences.
Additionally, Gap's dedication to inclusivity is evident in its wide range of sizes and diverse clothing options. The brand strives to offer clothing that fits and flatters different body types, embracing the importance of inclusive fashion. It's good to know that the Gap aims to make everyone feel comfortable and confident in their clothing choices. This fosters a sense of inclusiveness and diversity.
The Best Brands Like Abercrombie For Style:
When it comes to brands that embody a style similar to Abercrombie, a few names stand out as exceptional contenders. These stores like Abercrombie encapsulate the essence of casual sophistication and effortlessly cool aesthetics. Zara, renowned for its fast-fashion prowess, seamlessly blends contemporary designs with a touch of elegance, making it a prime choice for those seeking a refined yet trendy look. H&M, another frontrunner among stores like Abercrombie, offers a versatile range of fashion-forward pieces that effortlessly transition from casual outings to stylish evenings, catering to a diverse array of tastes.
Urban Outfitters, with its eclectic mix of bohemian and vintage-inspired fashion, is a treasure trove for individuals aiming to express their unique style sensibilities. It mirrors Abercrombie's focus on individuality and offers a diverse selection that resonates with the fashion-conscious crowd. Additionally, Free People's boho-chic aesthetics provide an ideal alternative, exuding a laid-back yet fashion-forward vibe reminiscent of Abercrombie's casual elegance. These stores like Abercrombie not only keep you fashionably attired but also empower you to embrace your distinct persona through clothing choices that speak volumes.
The Best Brands Like Abercrombie For Price:
When it comes to finding wallet-friendly alternatives to Abercrombie, a few standout brands cater to the budget-conscious while maintaining a stylish edge. H&M, a beloved staple for fashion-forward individuals, offers an impressive range of affordable yet trendy clothing options that align with Abercrombie's youthful spirit. Forever 21, renowned for its budget-friendly collections, is another go-to for those seeking stylish pieces without breaking the bank, making it a prime choice for cost-conscious shoppers.
Boohoo, with its extensive collection of budget-friendly fashion, stands as a beacon for individuals who prioritize price-conscious shopping while still wanting to stay in vogue. Missguided, much like Abercrombie, offers a bold and daring range of clothing at budget-friendly prices, making it a favorite among fashion enthusiasts looking to make a statement without overspending. These budget-friendly brands provide an opportunity to curate a chic wardrobe without compromising style or quality, allowing you to express yourself while staying within your financial comfort zone.
In the realm of fashion, the allure of brands like Abercrombie lies in their ability to encapsulate both style and individuality. As we wrap up our exploration of these captivating alternatives, it's evident that the world of chic wardrobes extends far beyond a single label.
Brands like Abercrombie offer a tapestry of choices, each thread weaving a unique narrative of fashion expression. Whether you find yourself drawn to the urban sophistication of Zara or the boho-chic vibe of Free People, these alternatives exemplify the dynamic and ever-evolving nature of style. So, as you embark on your journey to curate a wardrobe that resonates with your essence, remember that the world of fashion is a treasure trove of brands like Abercrombie, waiting to infuse your personal flair into every stitch and seam.