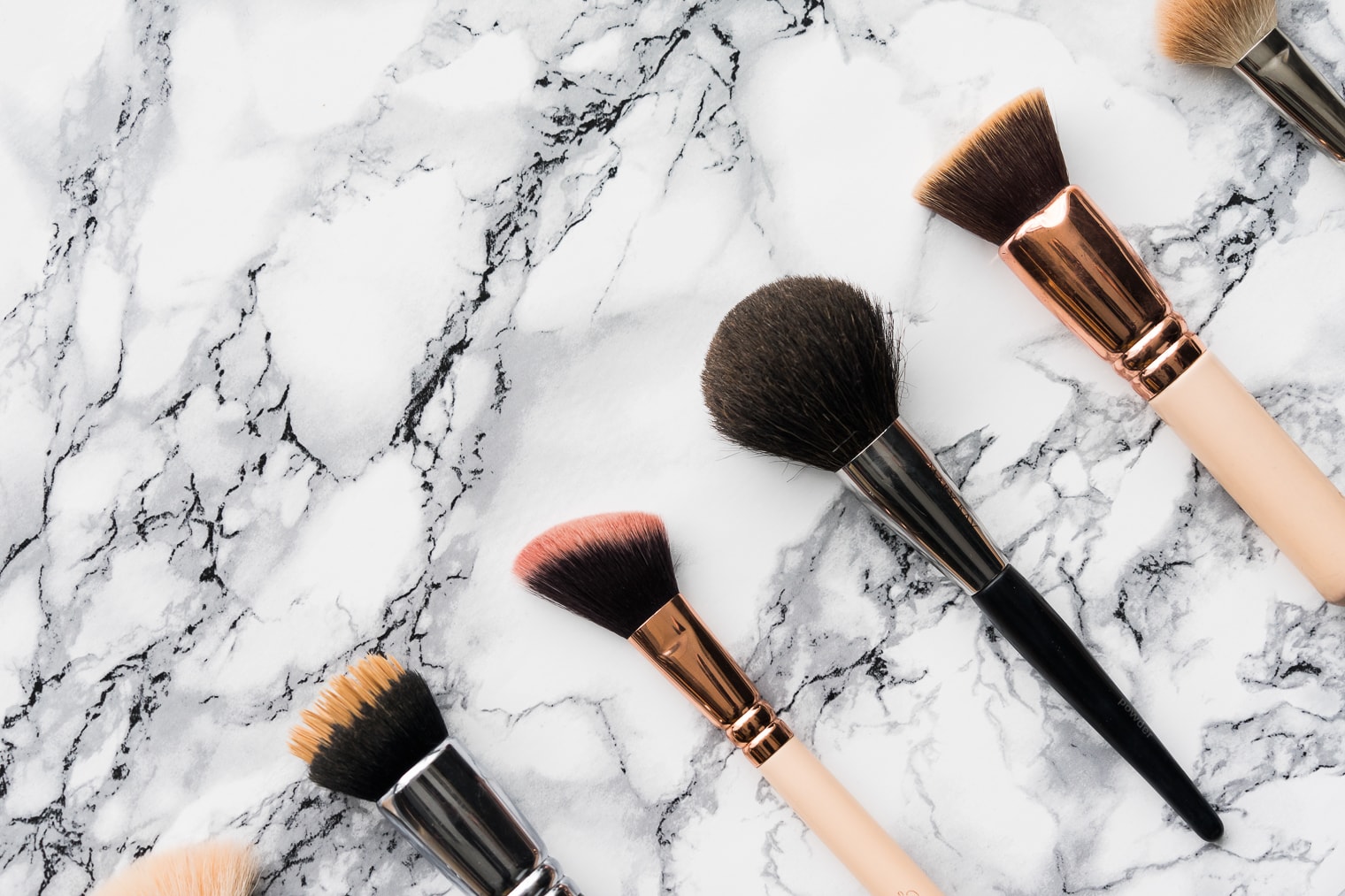 Makeup brushes make a huge difference to the outcome of your makeup. These small tools singlehandedly determine whether your makeup will be streaky, caked on, or flawless.
Originally, I had no idea that makeup brushes could be anything but vegan. Seriously, isn't it crazy how many products we use without having any idea what's in them?
I finally started to catch on and realized that many makeup brushes have traditionally been made from animal hair/fur. The most popular makeup brushes come from mink and horses. The way that this hair is obtained? Let's just say it's not pretty.
After getting over my initial horror, because I've been not only using but throwing out makeup brushes when they get a tiny bit dirty for years, I invested in a bunch of different synthetic brushes to test the difference.
Only a few years ago, synthetic brushes were far inferior to makeup brushes containing real animal hair, but recently this has begun to change. In my experience (I've used both for quite some time although I now use mainly vegan makeup brushes), synthetic brushes are superior at this point.
Besides being kind to animals, the main benefits of synthetic vegan makeup brushes are:
They're way easier to clean because they don't absorb makeup
They're specifically made to repel dirt
They're hypoallergenic
They'll last twice as well
They work with virtually any type of makeup
The reason that some people still choose to use natural brushes is that they occasionally work better for powder application.
If you use mainly powder but don't want any animals to be harmed for you to wear makeup, then you might want to check out some cruelty-free natural brushes that work super well. This set is my favorite.
The one problem with cruelty-free brushes is that technically this just means nothing was tested on animals. It doesn't necessarily mean that the animals were treated well, or that the hair wasn't extracted in a painful way. The brand above has specifically said they don't do that, but it's really hard to be 100% sure since none of us work at these labs.
I won't go into the reasons I believe we should all steer clear of any brush that isn't vegan (the explanation is pretty graphic), but trust me when I say that most animals do not have a good life if they've been selected to be in the fur/hair industry. Oftentimes, this is even the case for cruelty-free brands.
At the end of the day, the only way to be positive that you aren't contributing to the mistreatment of animals is to buy vegan makeup brushes.
What Are Synthetic Vegan Makeup Brushes Made Of?
Unfortunately, the only way to make a makeup brush vegan is using synthetic materials. Most synthetic vegan makeup brushes are made from nylon or other (similar) synthetic fibers. While I don't love the idea of using synthetic materials, I love the idea of hurting hundreds of animals for a few brush sets a lot less.
Nowadays, synthetic vegan makeup brushes are created far superior to natural brushes in most ways. There isn't a cuticle present in a synthetic brush, so it will work really well for liquid or cream application; most of the makeup will get onto your face instead of being absorbed by your brush.
These vegan makeup brushes are specifically made not to absorb makeup, which also makes them way easier to clean.
The Best Synthetic Vegan Makeup Brushes
Here are my top choices for vegan makeup brushes. I've started with a few economical but still quality options (all from Amazon), then added my favorite Sephora options towards the bottom.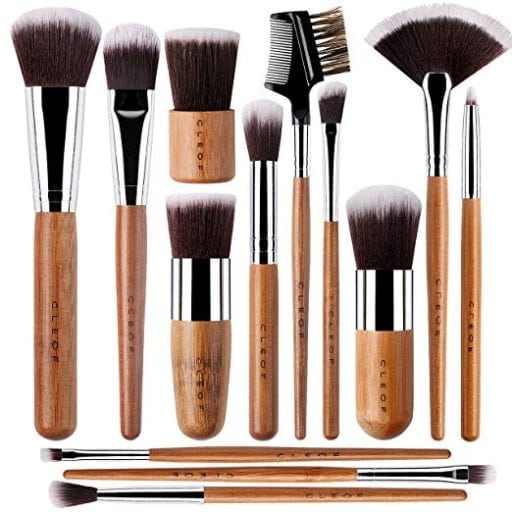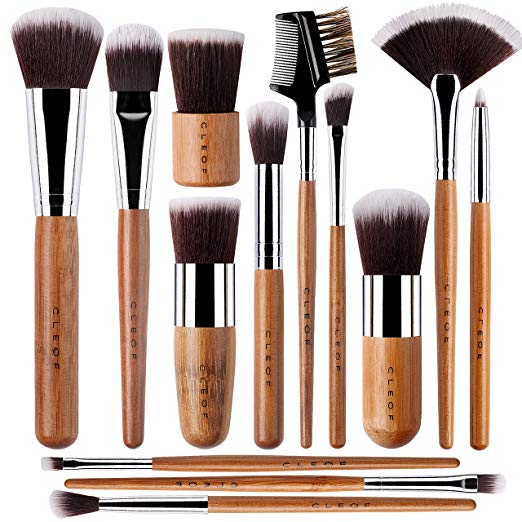 These makeup brushes are super soft and have stems made out of bamboo, giving them a natural feel that I love.
The bristles are pretty strong and don't fall out as often as natural brushes, so you get a lot of use out of them. They're also easily cleaned!
Although some reviews say otherwise, the one thing I would note (in my experience) is that these brushes aren't as full as others I've used. For me, they're decent (and are priced super cheaply) but aren't amazing.
You can buy them on Amazon Prime.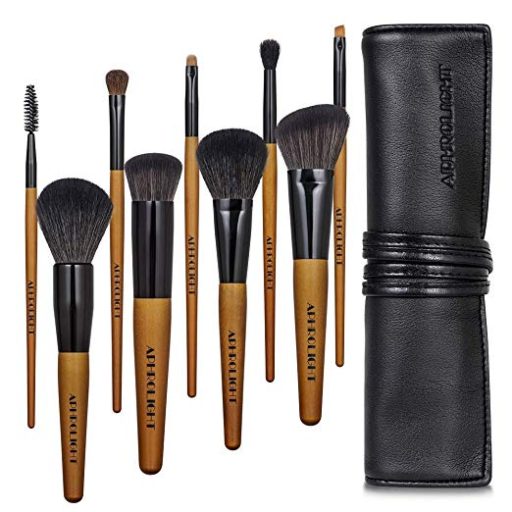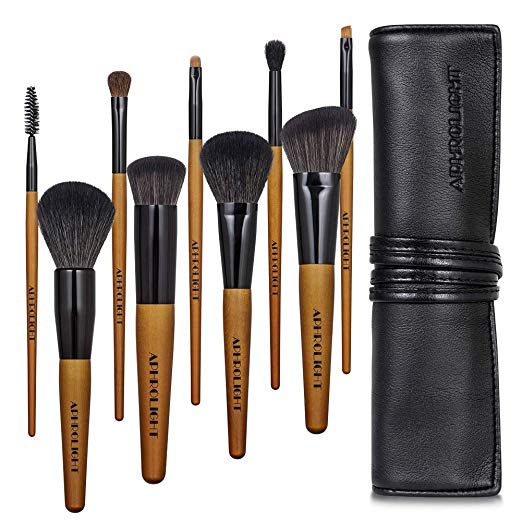 These brushes cost about $10 more (they're around $25 total), but this is my favorite set and well worth the money, in my opinion.
Firstly, the packaging is really professional and helps me keep the brushes together and clean. It's also a great travel case for the brushes since I tend to lose at least one makeup product every time I go away!
The set itself is high-quality. The bristles are super soft yet not so soft that they don't offer an even application. My makeup (especially my foundation) always looks amazing after using these makeup brushes! They really do their job.
Generally, these brushes seem similar to higher quality brushes that I've bought in the past from Sephora, but they're somehow surprisingly affordable on Amazon.
Click here to shop these brushes.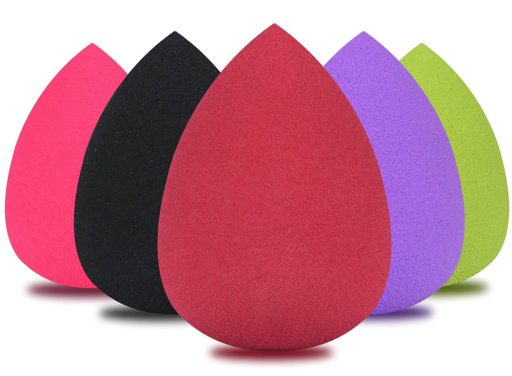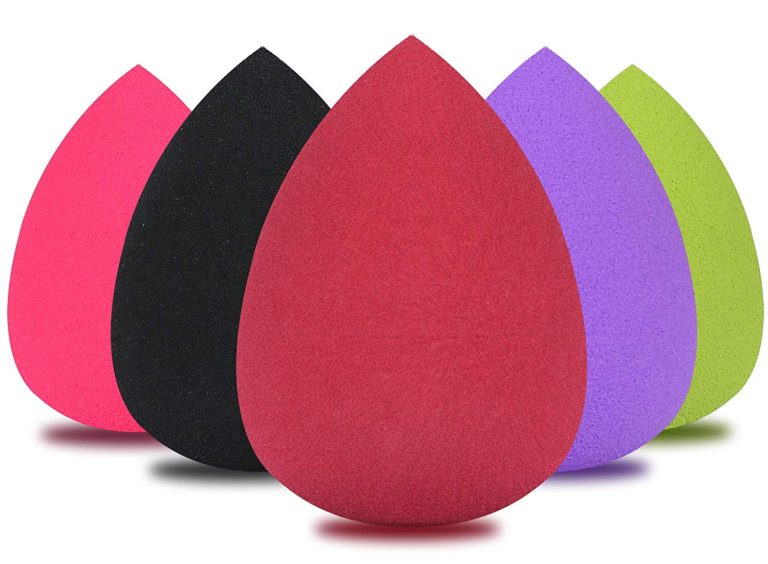 If there's one makeup product that will change your life, it's a beauty blender. I don't know the exact science behind it, but this little sponge does what your fingers simply cannot.
This beauty blender set is one of my favorite purchases ever. I know, this sounds dramatic, but this whole set is $7 and has lasted me for a year and a half so far!
Not only are these beauty blenders cruelty free and vegan, but they're insanely easy to clean and don't stain.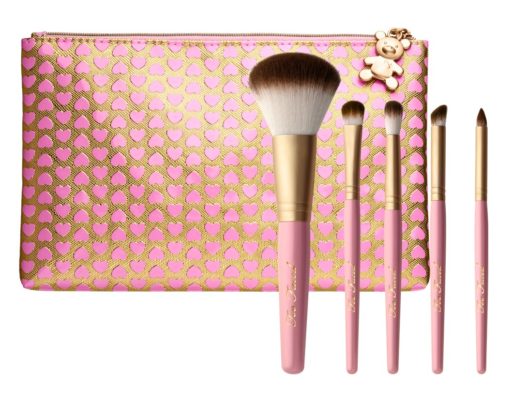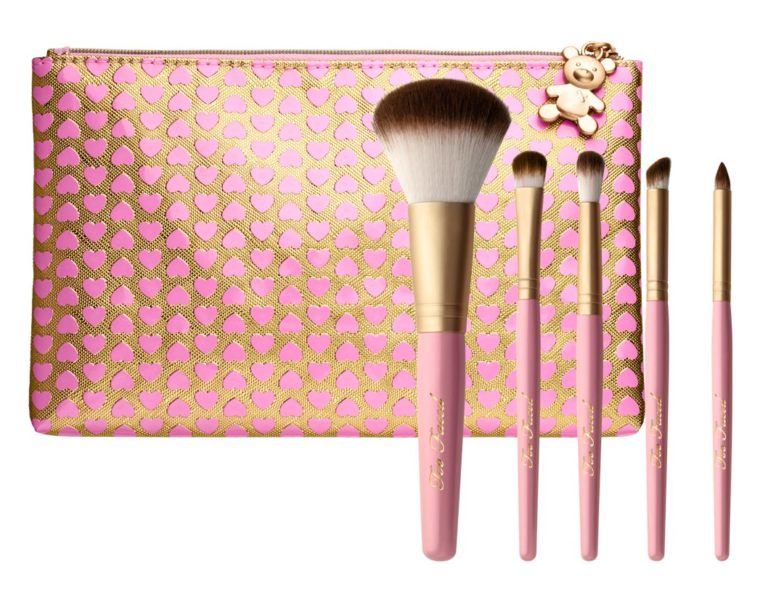 I have a soft spot for these vegan makeup brushes because they're so pink and happy. Plus, they're made from "teddy bear hair," which is supposed to be an adorable vegan substitute for animal hair that's as soft as a teddy bear.
These bristles are definitely on the softer side. They're really pretty to look at, so they (luckily) clean easily.
There's only five pieces to this makeup set, but I've found that they're pretty adaptable. I generally don't need to grab extra brushes when I'm using this set and am fine using the large brush for foundation, bronzer, and blush (for example), as long as I clean it.
Check them out on Sephora here.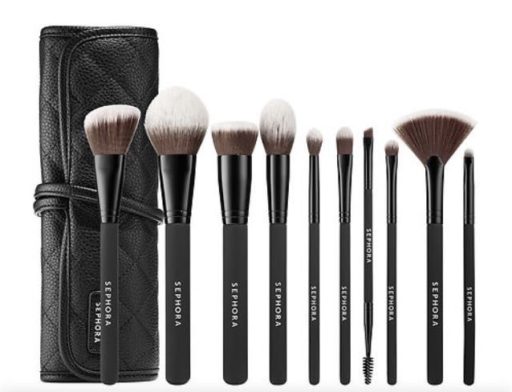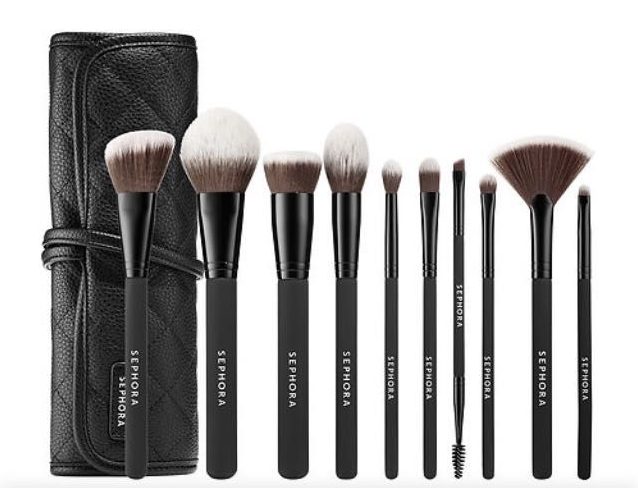 This is a super extensive brush set that's just about as high quality as you can get. It contains a lot of extra brushes, such as a smudge brush, a blending crease brush, and an angled liner with spoolie brush.
This set is a little pricier (it costs about $70 right now) but was originally priced at $195 and it's honestly worth that. I'm not kidding when I say that this set will last you forever. These are some of the best vegan makeup brushes I've ever tried!
The bristles are extremely easy to clean and dry quickly. They barely absorb any moisture (so they won't soak up all of your liquid foundation) but the application is flawless.
Click here to shop these brushes at Sephora.
Choosing to buy vegan makeup brushes is such a small switch that has such a big impact. When I think about all of the makeup brushes I've bought and used over the course of my life, I honestly can't believe that we still have an overpopulation of squirrels.
If you'd like to read more about vegan products, check out: