This shop has been compensated by Collective Bias, Inc. and its advertiser. All opinions are mine alone. This content is intended for readers who are 21 and over. #WithLoveFromHallmark #CollectiveBias #Ad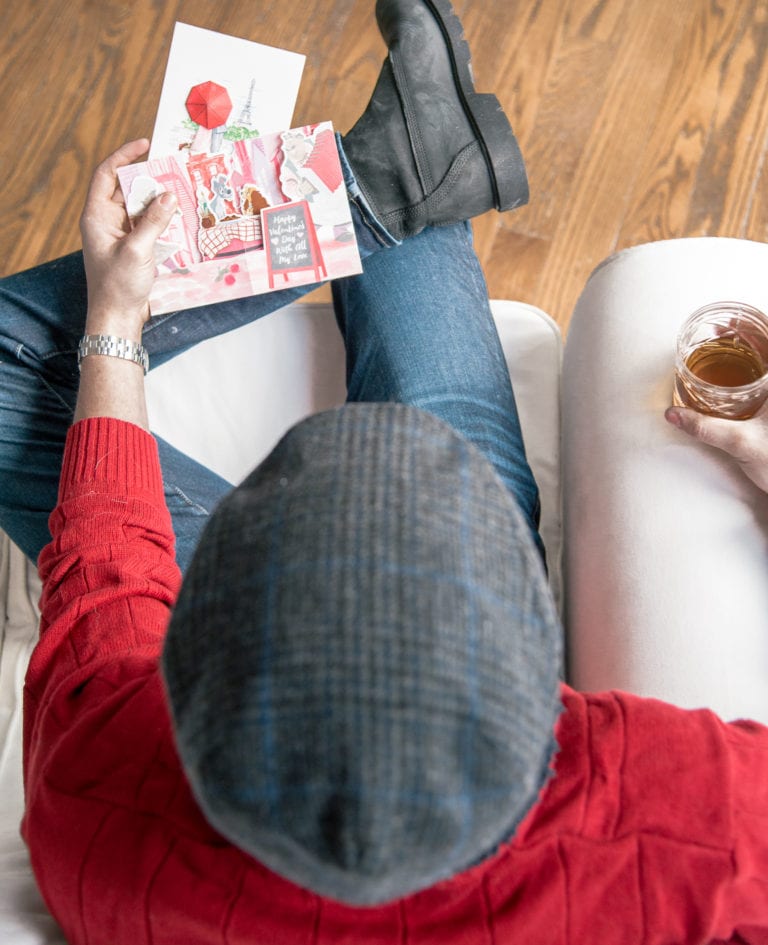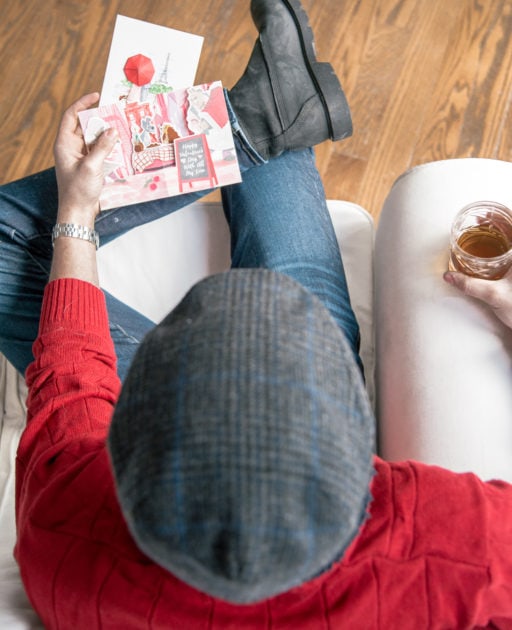 I'm going to be honest here: Valentine's Day is one of my most favorite holidays. The super overdone decorations aren't really my thing, but I love a classy touch in light pink, red, or white.
From picking the perfect presents to setting plans and picking out an outfit, everything about this holiday excites me. Unfortunately, guys don't always feel the same way. I know plenty of guys who feel like Valentine's Day is a huge drag, but I personally think this is because no one makes it special for them.  Guys like to be appreciated too, and I feel that Valentine's Day to me is more about celebrating both people as a couple.
Ultimately, what I love about this holiday is that it isn't about huge gifts or spending a lot of money. Unlike other holidays, one simple yet thoughtful gift or activity can mean the world to the other person. All it takes is a little bit of planning!
Here are my 5 favorite ways to make my guy feel special on Valentine's Day and even make it fun for both of you!
1. Start With a Heartfelt Card
Click on this photo to shop for some awesome Valentine's day cards!
As little kids, Valentine's Day cards were essential, and not much has changed! I went to Walmart and found two adorable options to share with you guys.
The Hallmark Paper Wonder Cards are super cute popup options that are really guy-friendly. I got this sweet Lady and the Tramp depiction because it's something we always reference. There's quite a few options so you can find something that's really thoughtful and specific to your guy! Find these Paper Wonder designs this year at Walmart.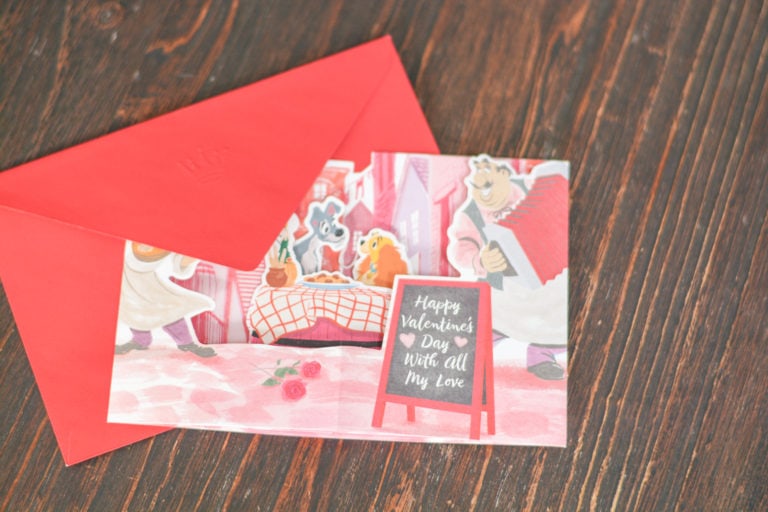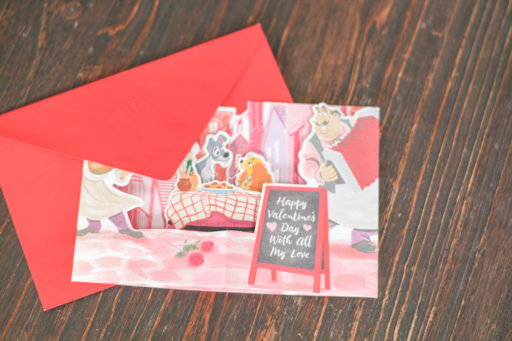 I also found this super cute design that's part of the Hallmark Signature Cards. It totally reminded me of a shot I would try and take for my Instagram, so my guy will think it's hilarious, thoughtful, and cute all in one. We haven't actually been to the Eiffel Tower yet but both really want to go; this card serves as a great hint of what's to come!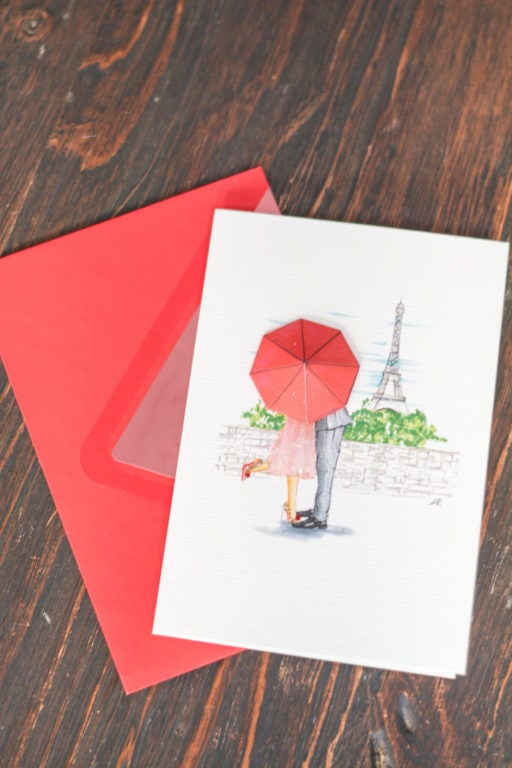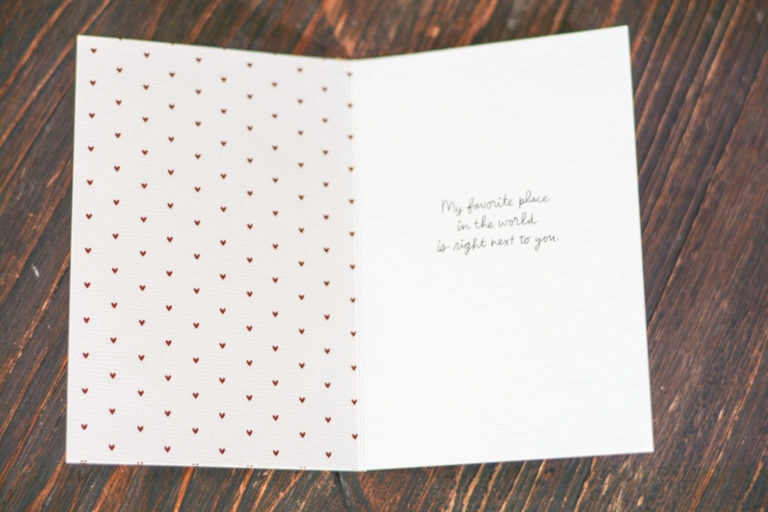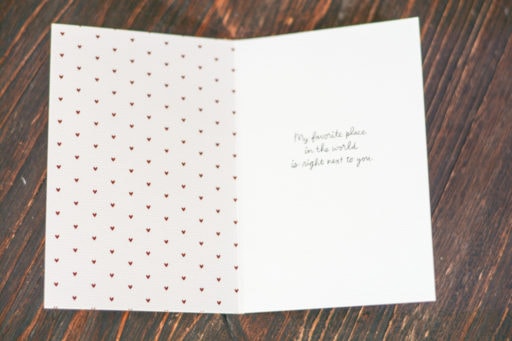 This is the perfect option for someone who wants to write a really heartfelt message, something I personally love doing! There aren't many times that you get to put those lovey dovey feelings into words (no matter who you're giving the card to) so I always use Valentine's Day as the perfect opportunity.
Hallmark Cards are perfect for Valentine's Day because there's so many options. Whether you're looking for funny but thoughtful or sweet and sentimental, you can definitely find something. I love finding the perfect cover that speaks to our relationship. I can't wait to see my guy's reaction!
2. Make a Gesture With Food
What guy doesn't love food? Most men aren't super picky about Valentine's Day, but it always feels good to be thought of and have something special.
Some of my favorite ways to show my guy appreciation with food are:
Getting up early and making him breakfast in bed

Bringing a lunch that he loves to his work as a surprise

Putting together a high end special dinner with his favorite foods (I do Prime Rib)

Picking up his favorite snacks (pies, coffee, etc.) as a sweet extra gesture
I also love to do food flights where I'll make many different types of one food. We then taste test together – it's always a blast and is definitely something guys love! My favorite food is mini burgers – I make beef, pork, chicken, veggie, etc. (there's so many ideas) and line them up on a cute wood board.
3. Create a Fun Night With His Favorite Drinks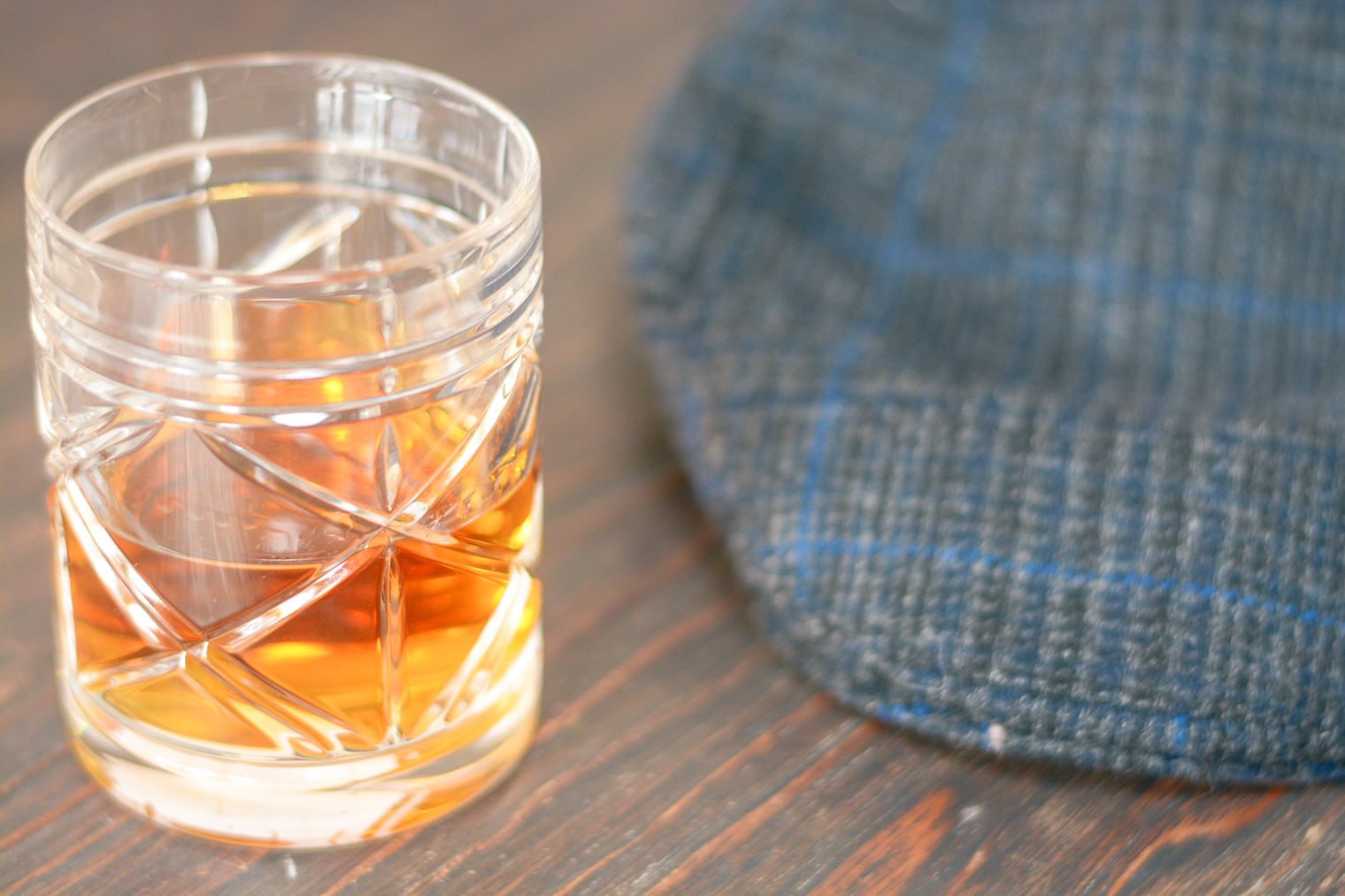 Most guys have a signature drink. Creating an evening around it is always fun! I like to set up Scotch flights for my guy and let him taste test (sometimes I tell him which each is, sometimes I don't). I also like beer and wine flights!
There's so many ways to make a night fun right in your own home. Just a little extra effort to set up something cool that's in his taste will be much appreciated – trust me on this one.
4. Give Him a Gift He'll Actually Enjoy
I love to buy presents for my guy that I like. For example, I absolutely love when guys wear blue button downs with khakis, so guess what he gets for the holidays every year?
This Valentine's Day, I want to get him something that I might not love (or think about) but that he really will. Whether it's an accessory for his car or a dry-fit shirt (not my fabric of choice on guys for some reason), I'm going to get him something that he'll like more than I will.
5. Plan An Experience
You can never go wrong giving someone an experience. It says that you care about them but also creates a setting for you to have fun together.
I love setting up surprise brewery crawls, food tastings, bowling nights, etc. Sometimes I'll even watch an action movie with him and consider this a big gift (joking, sort of!). An experience doesn't have to be huge to be meaningful! After all, Valentine's Day is all about the little details that matter. Be thoughtful and heartfelt and you can't go wrong!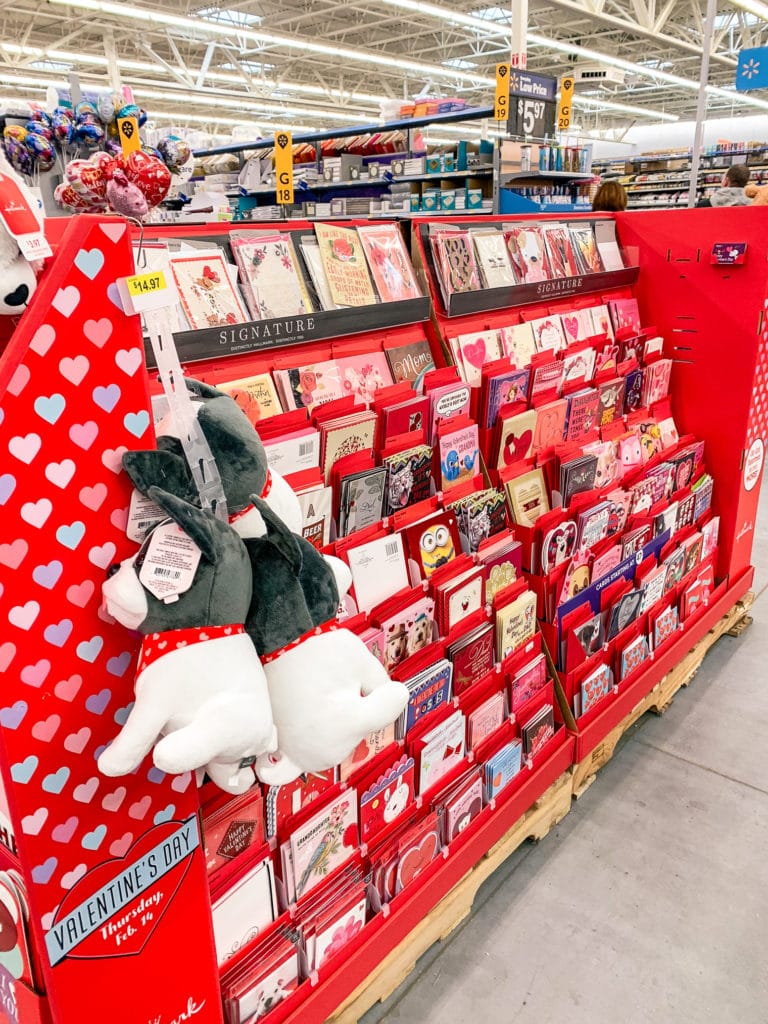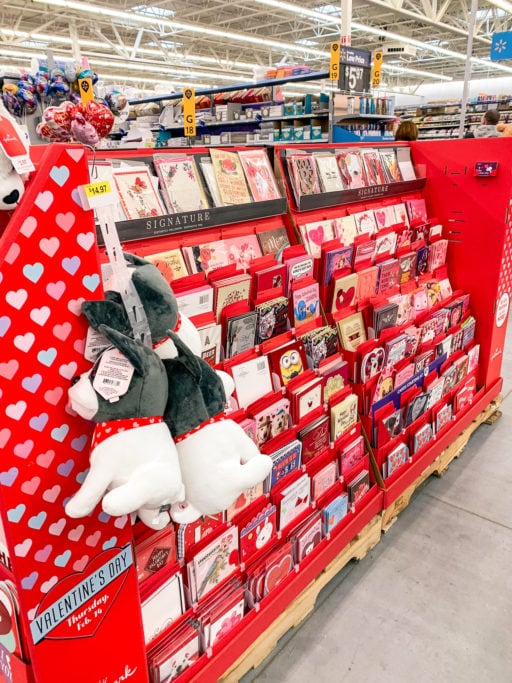 To pick up some gorgeous Valentine's Day cards, head to Walmart and get and in-aisle coupons for $2 off a purchase of 3 Hallmark Cards (offer available through 2/15/19 or while supplies last) or $3 off a plush item with the purchase of 3 Hallmark Cards (offer available through 2/14/19 or while supplies last).
You can also click here to earn $1 off a card purchase of $2.97 or more through 2/17/19 or while supplies last with Ibotta.
Happy Valentine's Day!