I can't believe how fast 2022 showed up! We're finally getting outside and there are a whole bunch of new trends to catch up on.
As we move into the warmer months, everything is getting more detailed. Nails are especially more intricate right now and all sorts of designs, from flowers to marble, are in.
Today I'm putting together a post featuring all of my favorite nail designs for 2022. These are ultra-trendy nail styles with really gorgeous colors!
2022 January Nail Trends:
I rounded up my favorite January nail trends this year and laid them out below. You'll notice that some of the trends are repeated in different ways or with different colors.
In my opinion, the most popular trends this year are:
• Floral designs, especially leaf branches or flower bouquets
• Cloud designs
• Abstract art, especially including faces
• Colored tips (I really love gold) with neutral nails
• Pale colors, but many different colors as well
• Geometric patterns
• Cow print designs in all colors
I'm including a bunch of different combinations of these trends below to give you some inspiration!
If you get your nails done at a salon, I recommend checking in with your technician ahead of time to see if they're able to accomplish these designs. You can also do some variations of the design depending on their skill level.
Alternatively, you can find a lot of great press-on nails on Etsy in tons of cool patterns. I love having some of these trendy press-on nails in my nail drawer in case I don't have a chance to get my nails done!
Trendy January Nail Ideas:
Here are my favorite trendy nail ideas for this year. Feel free to save any of these photos to your phone for later (just hold down on the photo and click save to camera roll). Enjoy!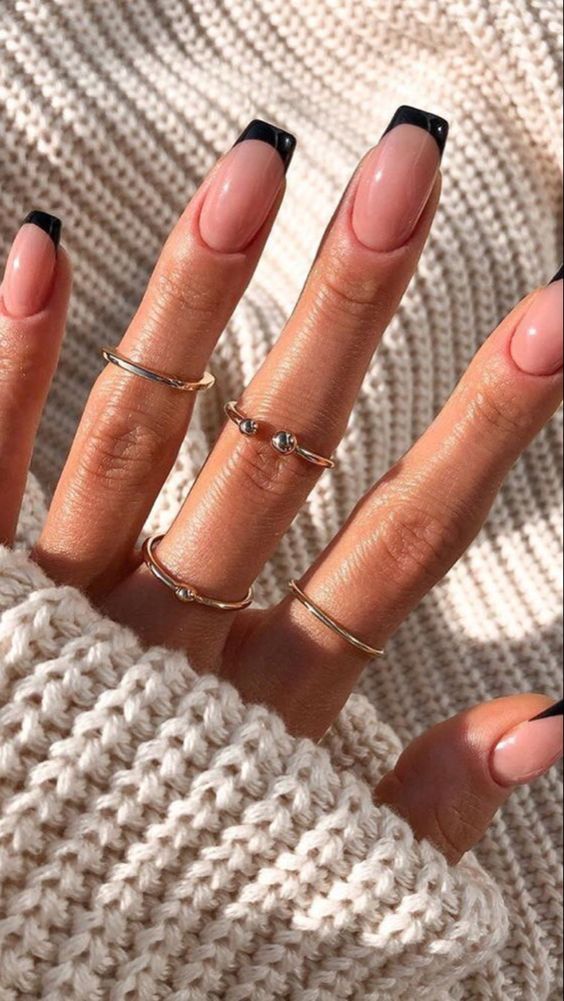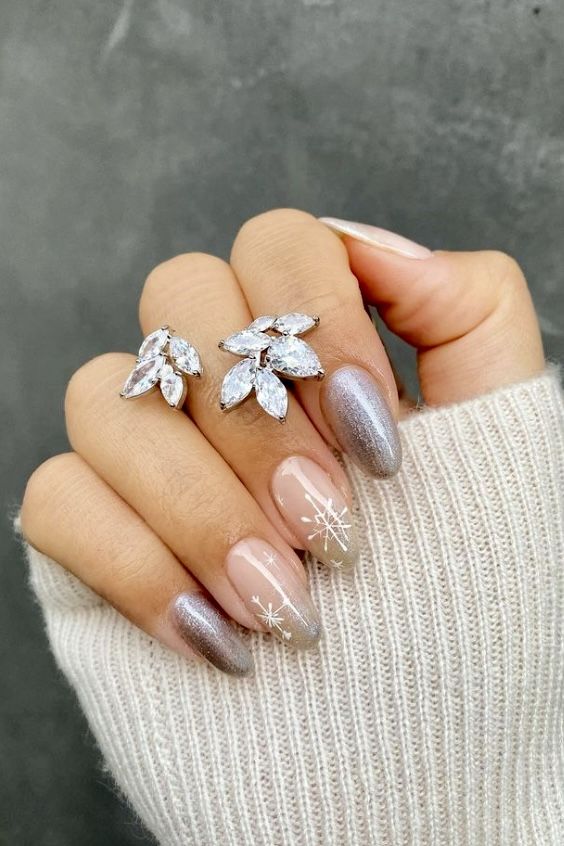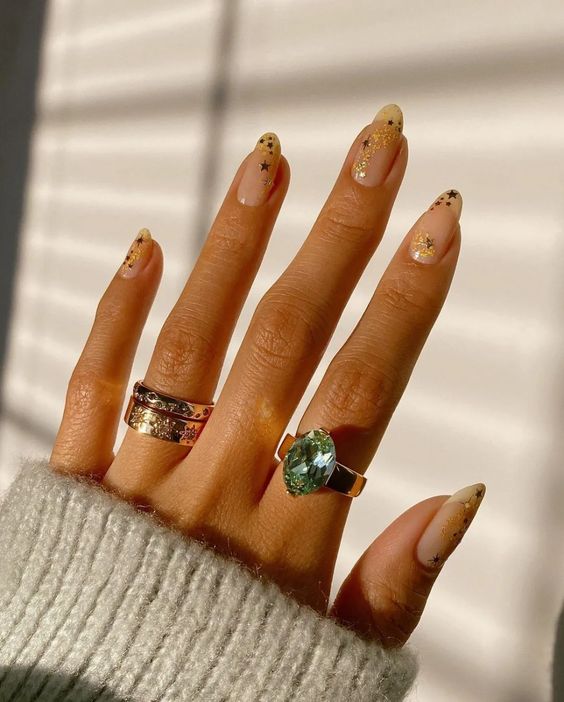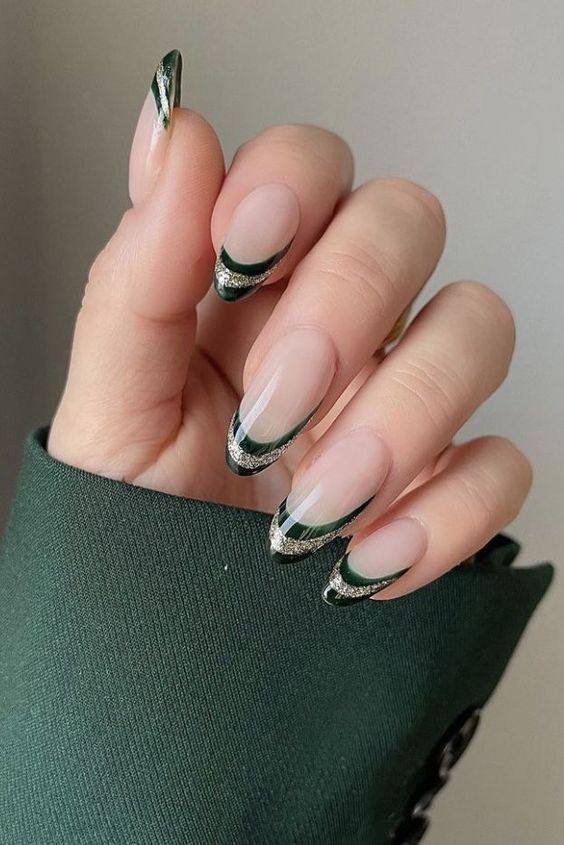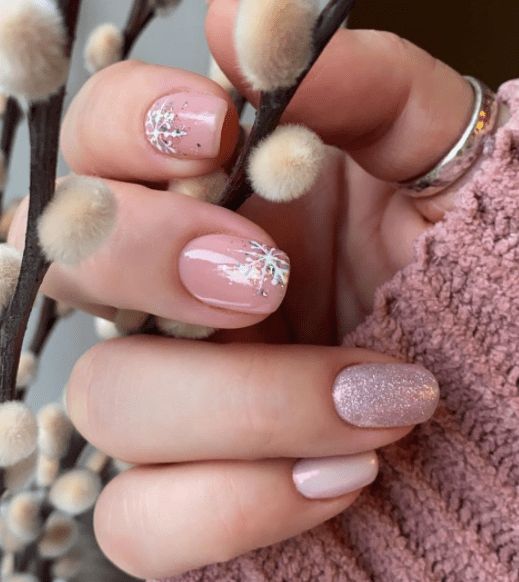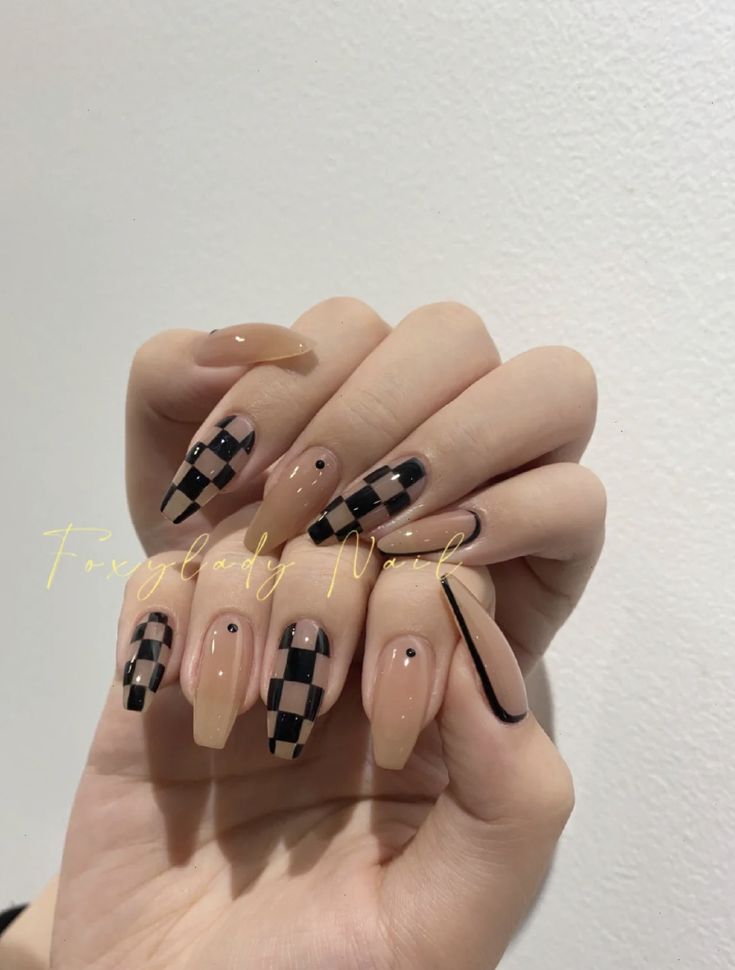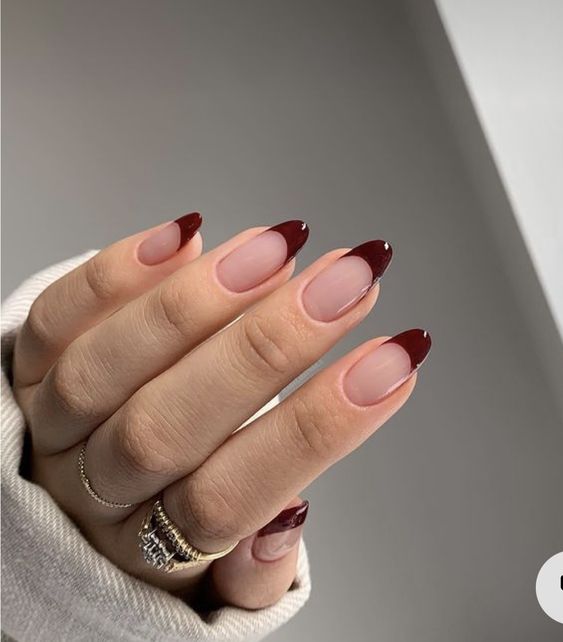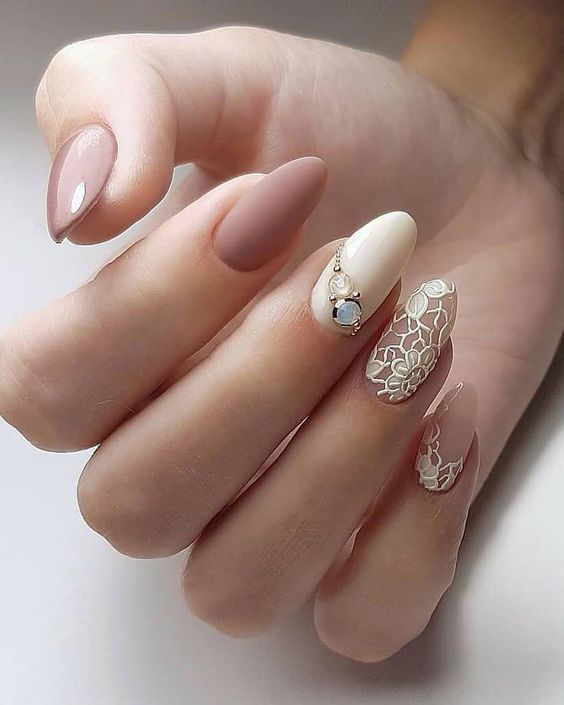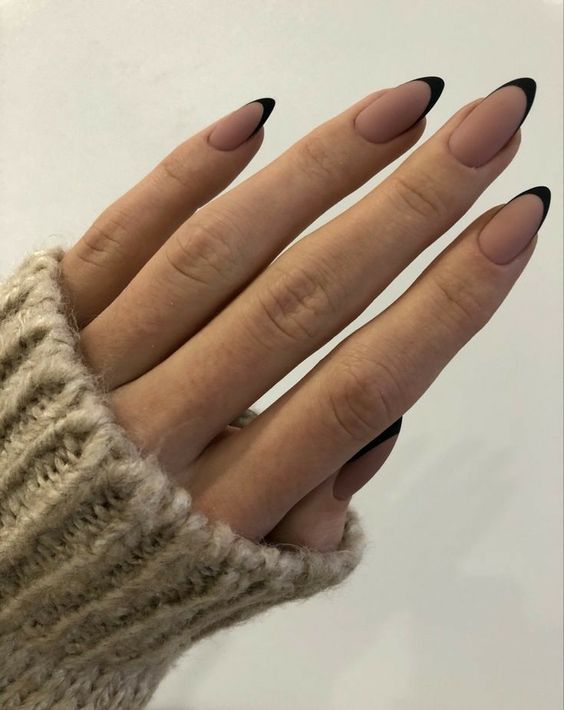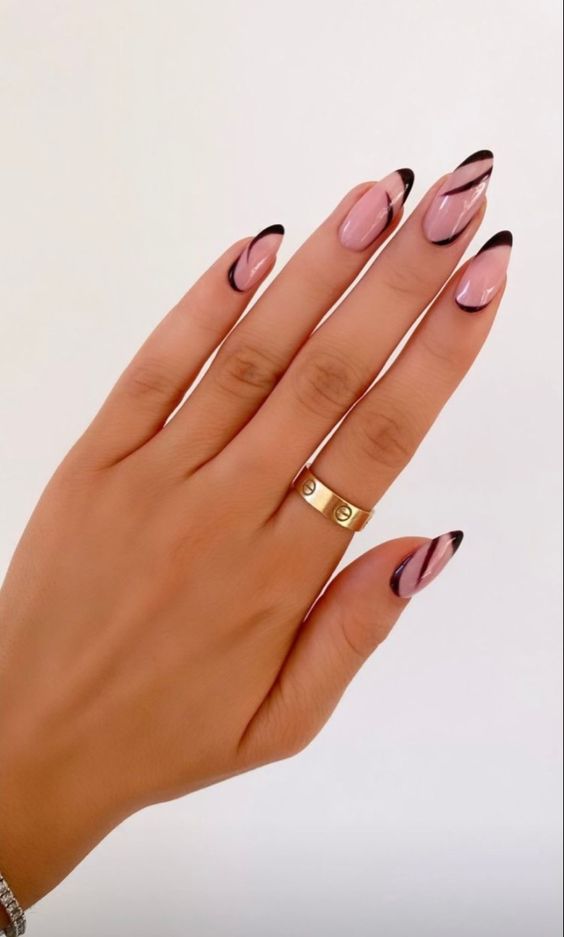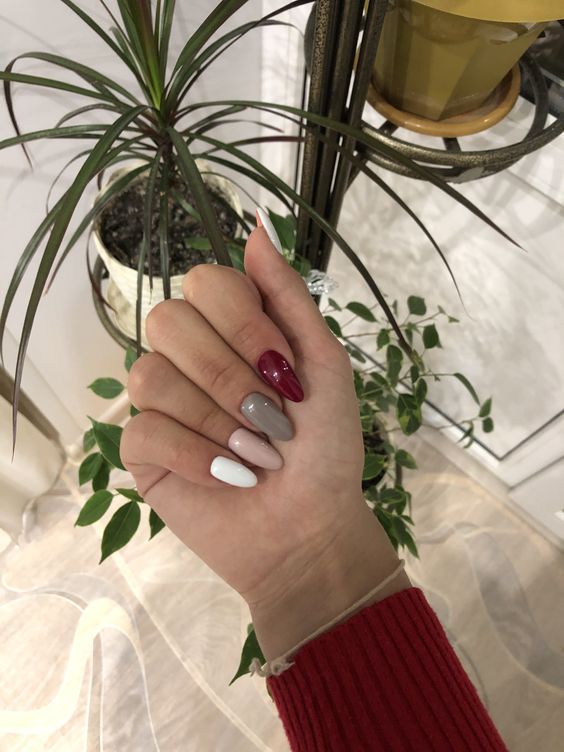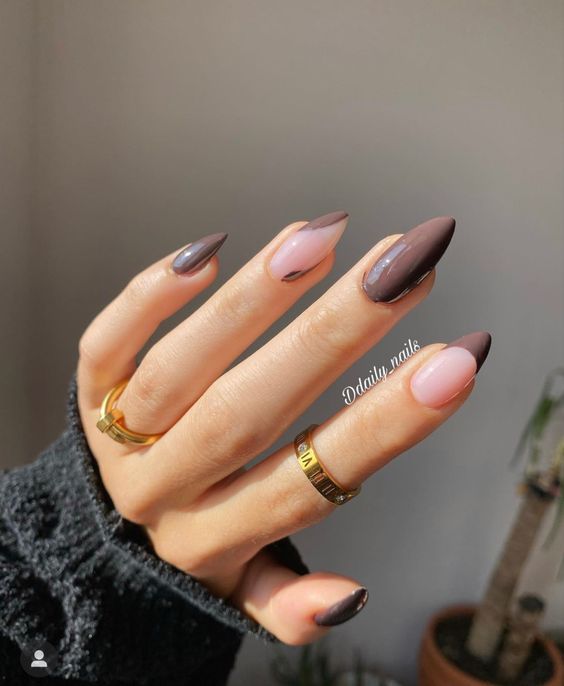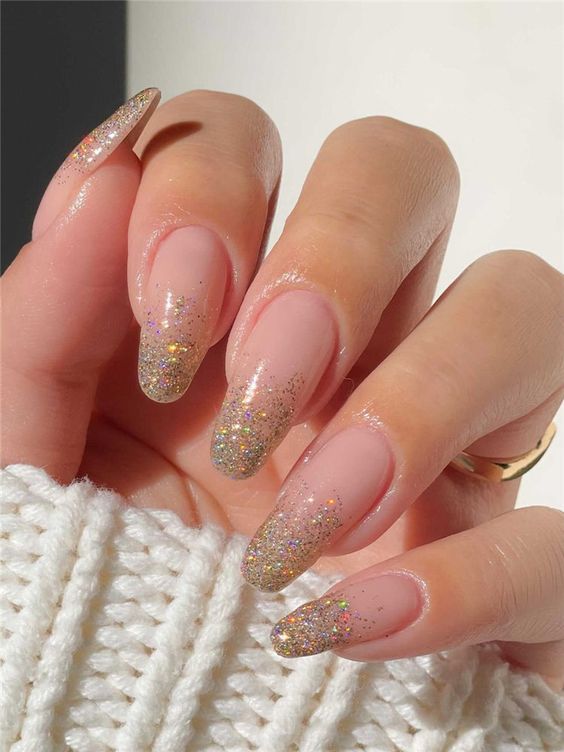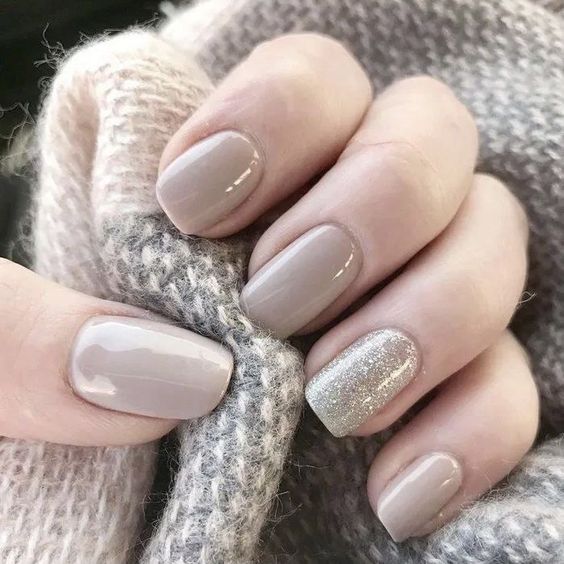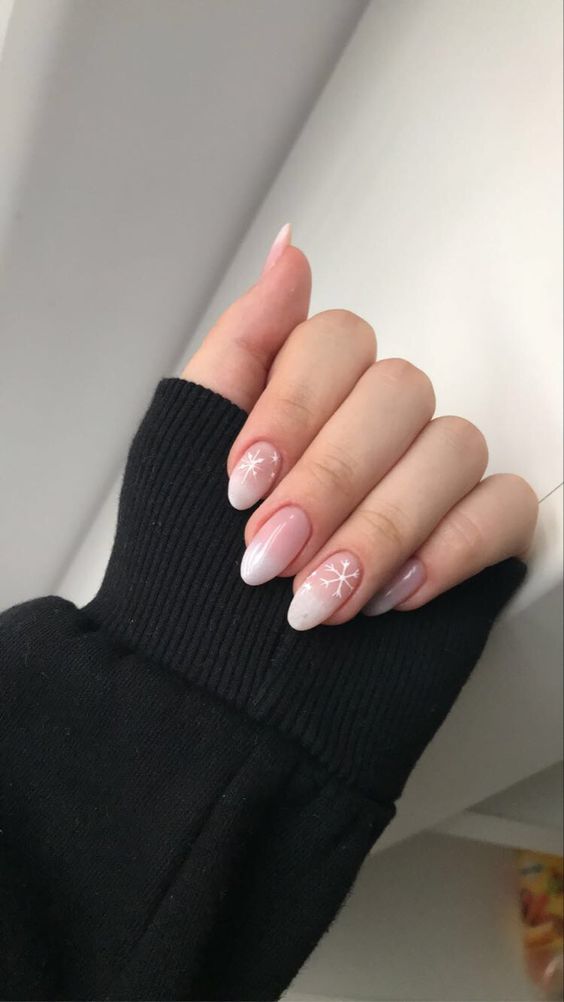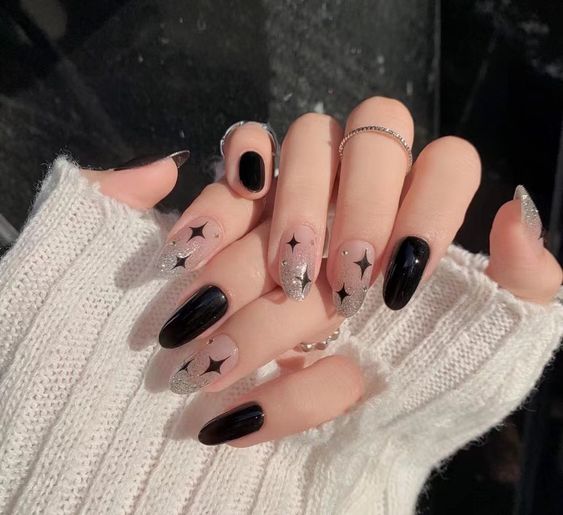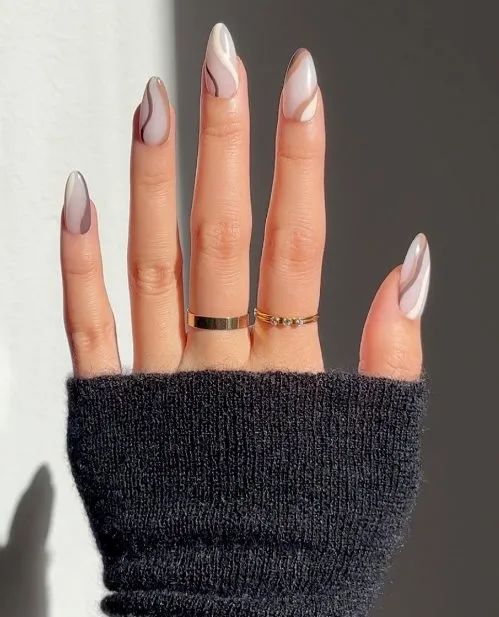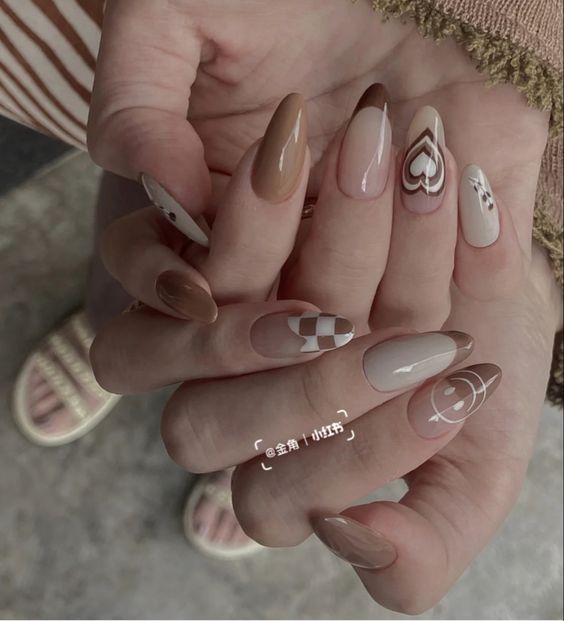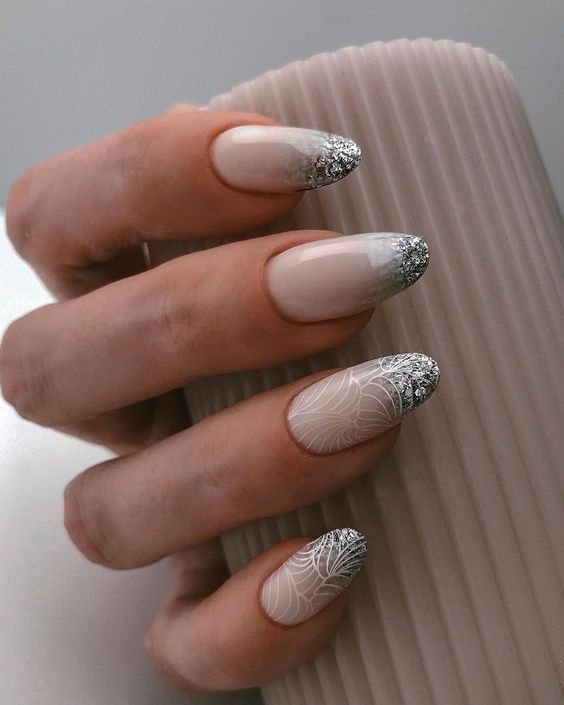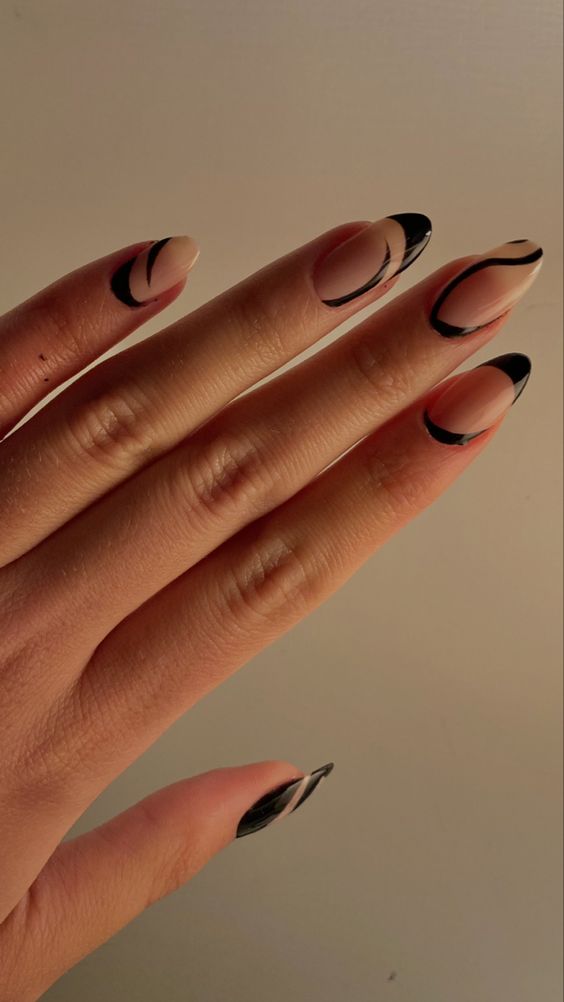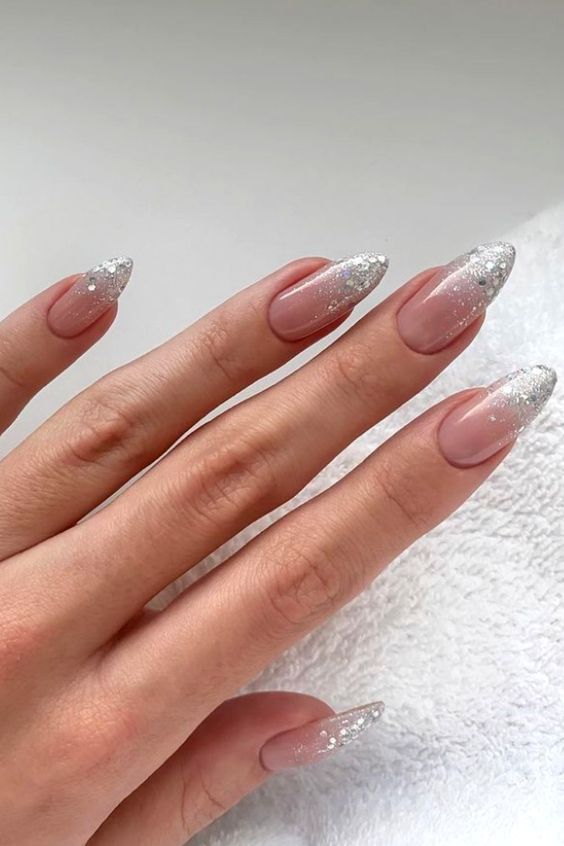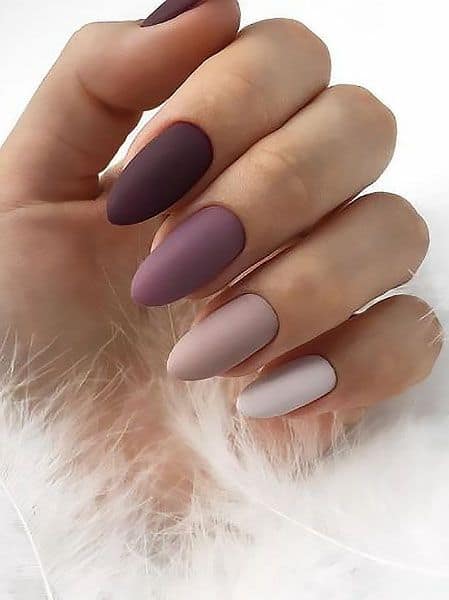 This is a great example of cooler neutral colors. I really love this look with a slightly different shade on each finger!
Related: A Guide to Neutral Nail Colors: 25+ Neutral Colors and How to Choose
Nude Flowers: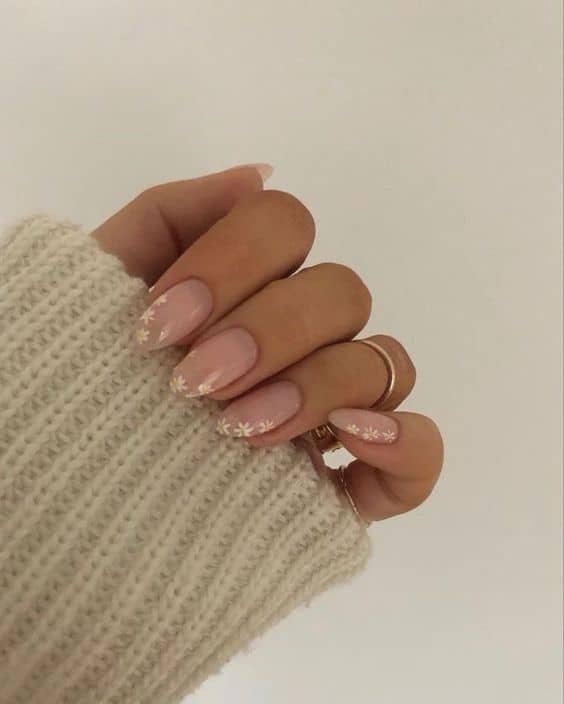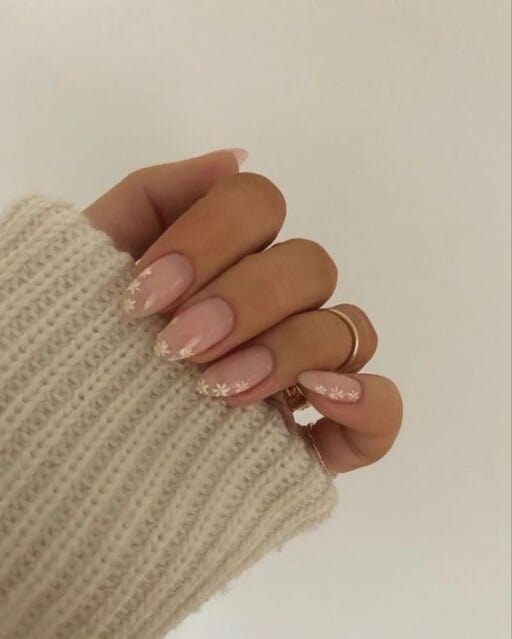 These flowers are perfect for all seasons if you enjoy a delicate design.
Neutral & Marble: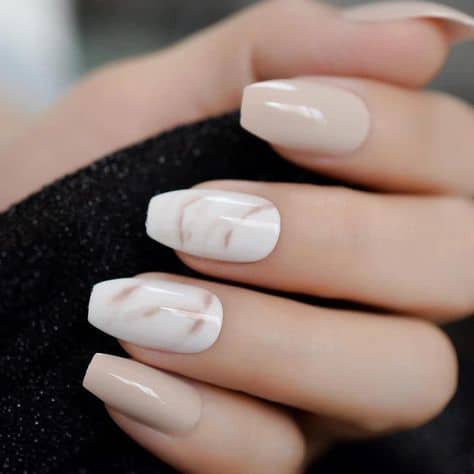 Here's the marble trend I was talking about above!
You can ask your nail technician to recreate this look, but you can also buy stick-on nails or even stickers to go over a regular nail polish color.
Matte Nude With Sparkle: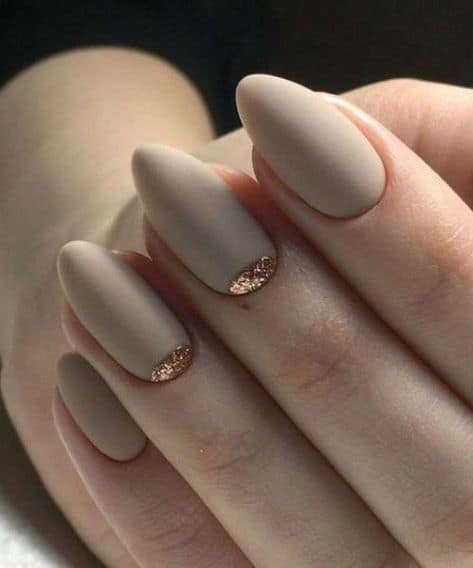 This is another subtle touch over nude nails that I love. The small amount of sparkles really makes this manicure shine!
Related: How To Do Dip Nails: A Master Guide To Dip Nails
Nude Pink: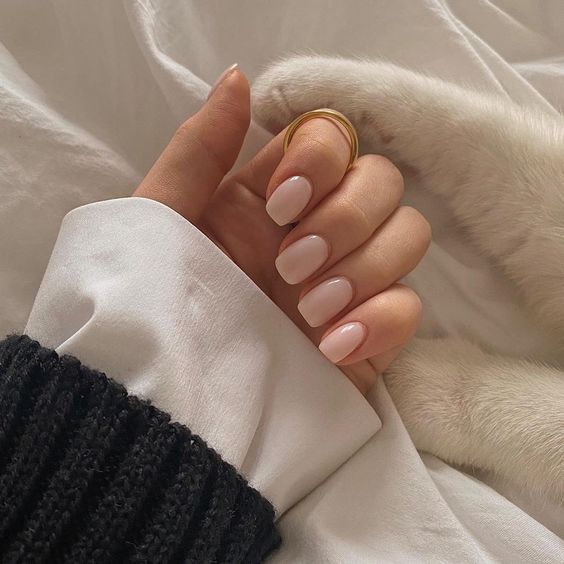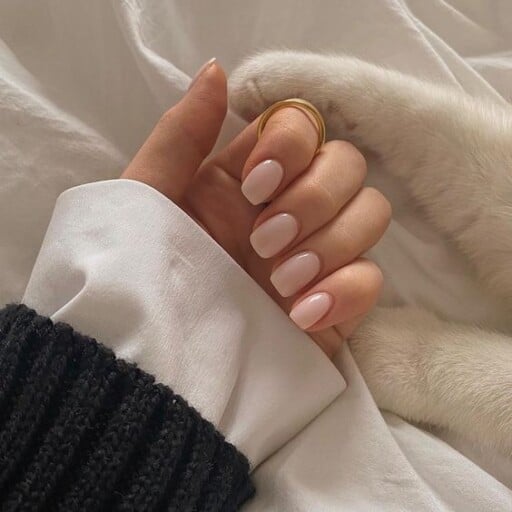 Here's an example of a warmer color that's trendy right now.
Black: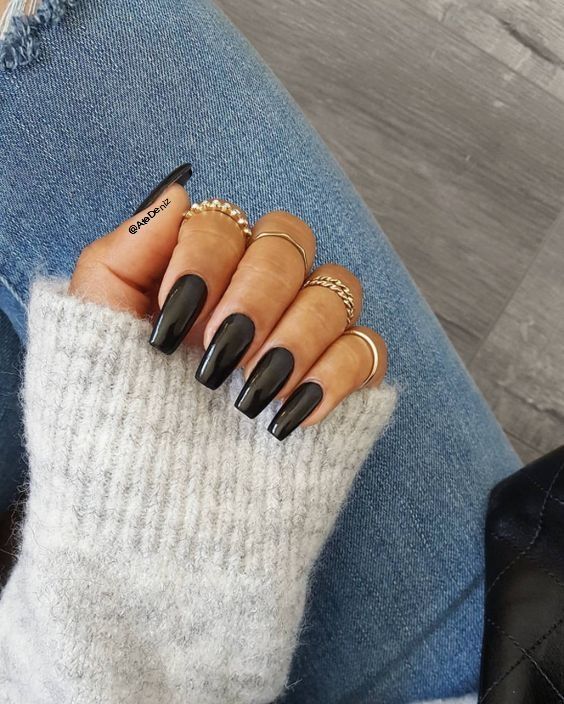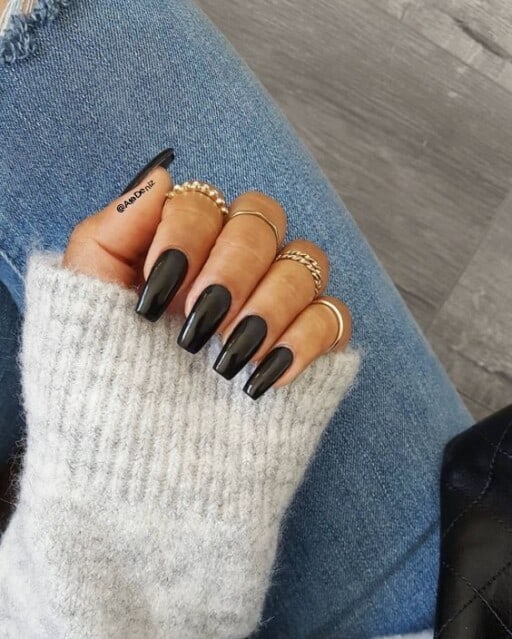 Icing Pink: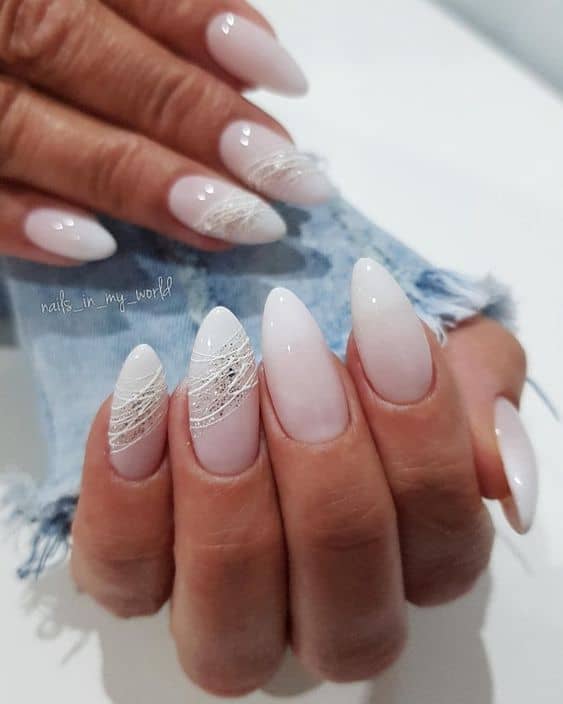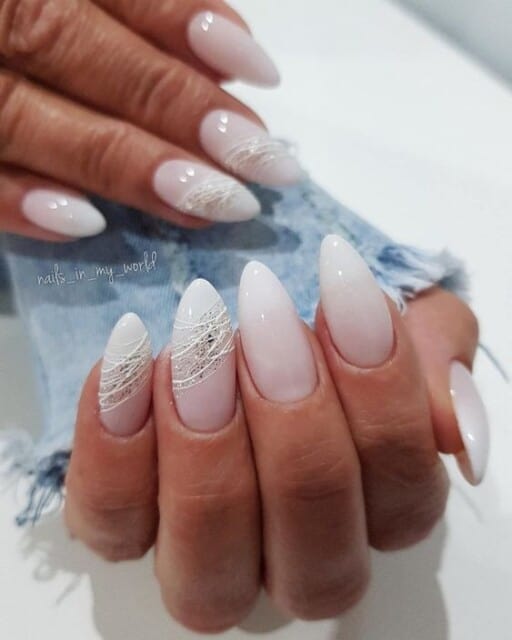 Black & Sparkle: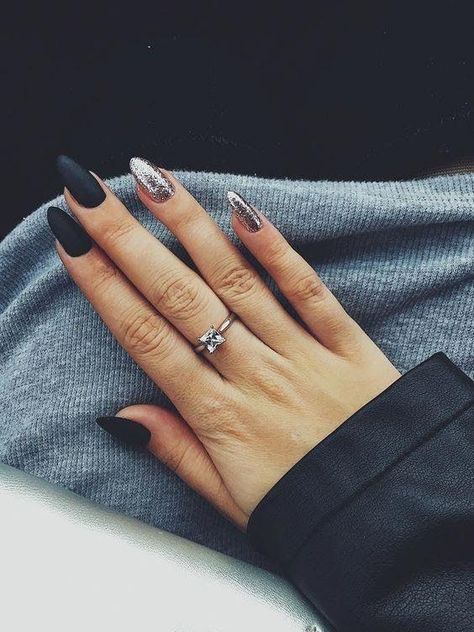 Related: Natural Acrylic Nails: 50+ Tips And Inspo Photos To Get The Perfect Nails
Square Nude: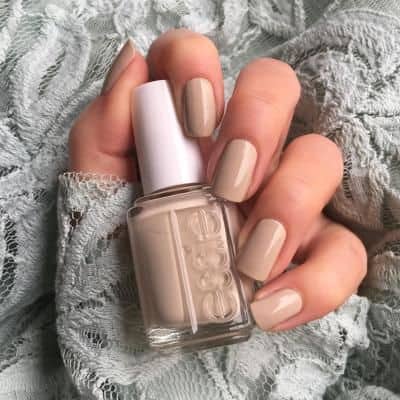 Pale Green: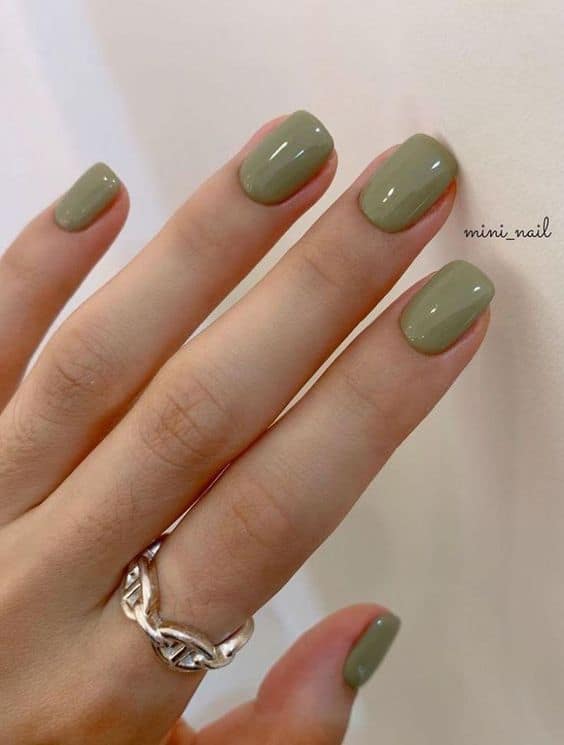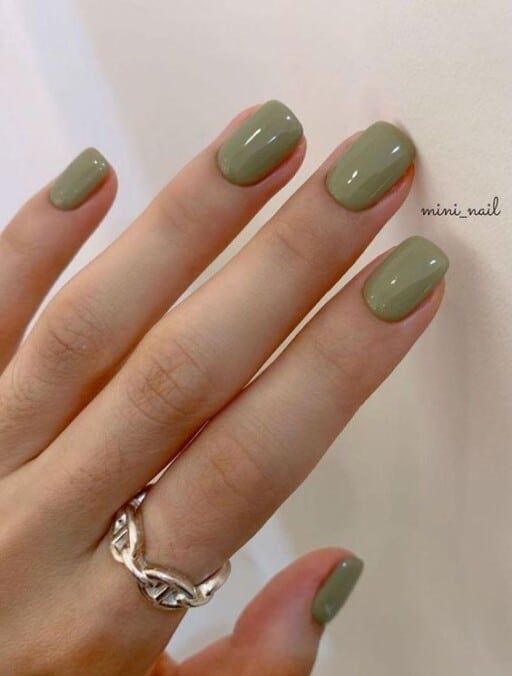 Multi-Colored Neutral: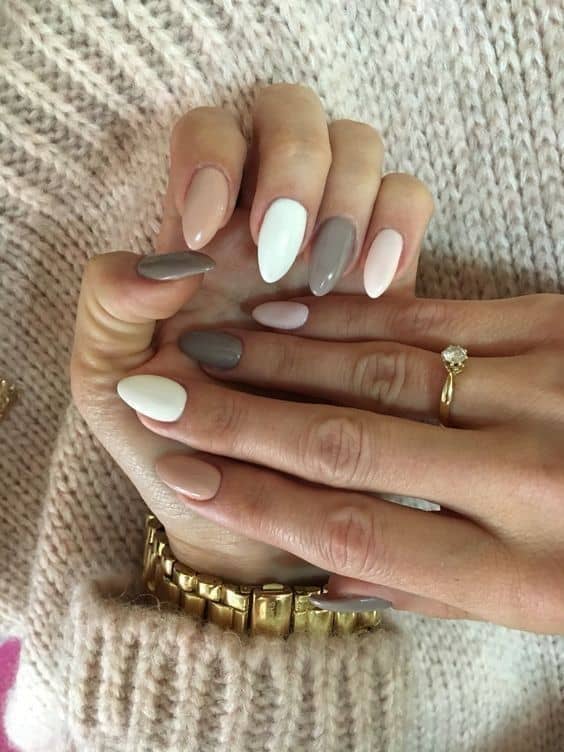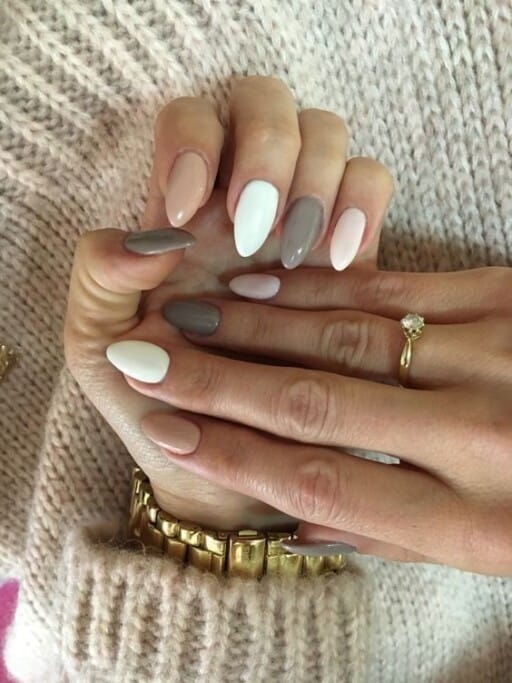 Neutral Drawings: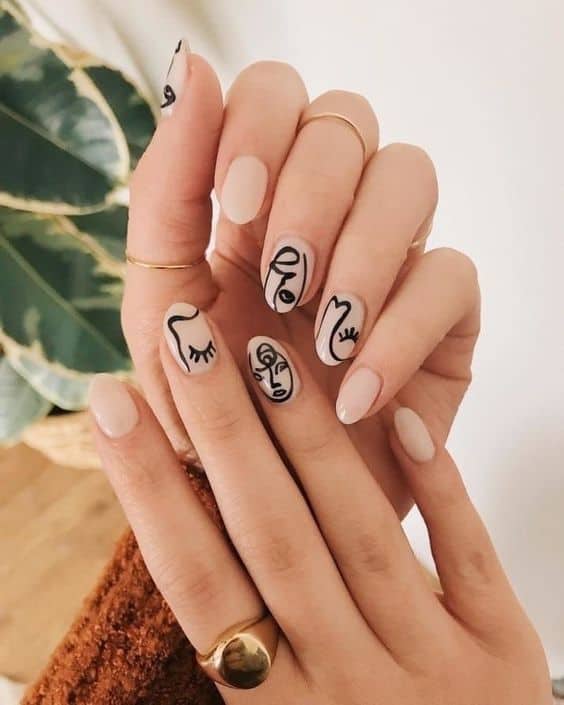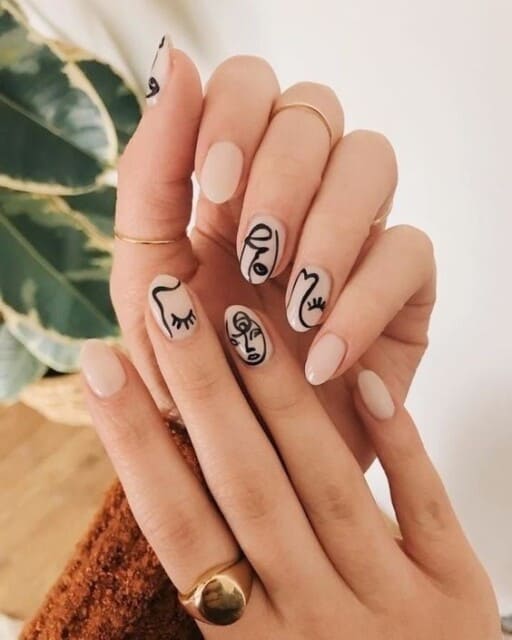 Silver: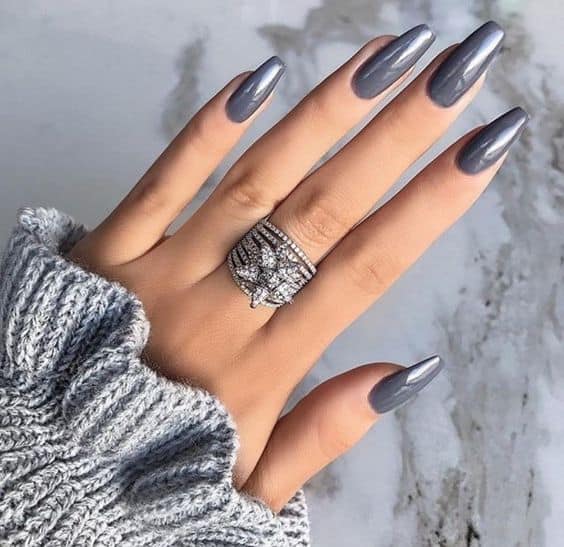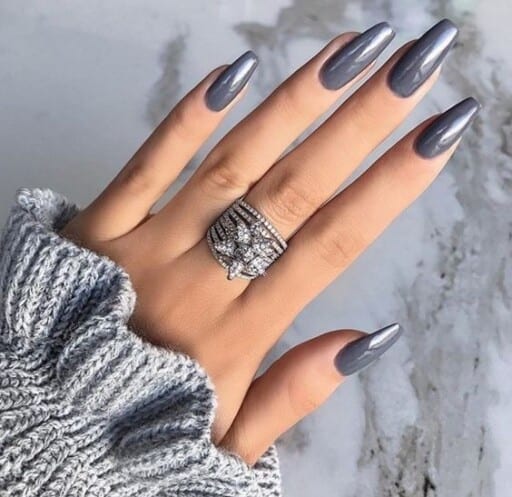 Beige Round: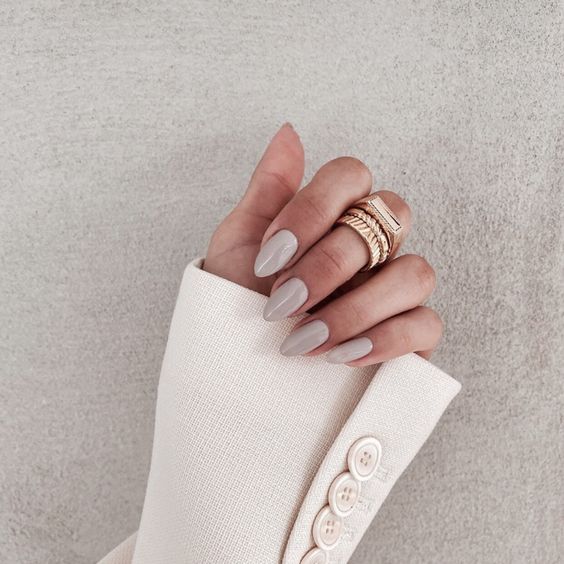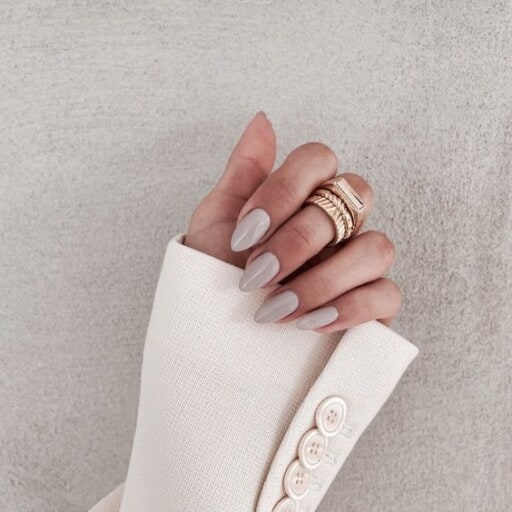 Chanel: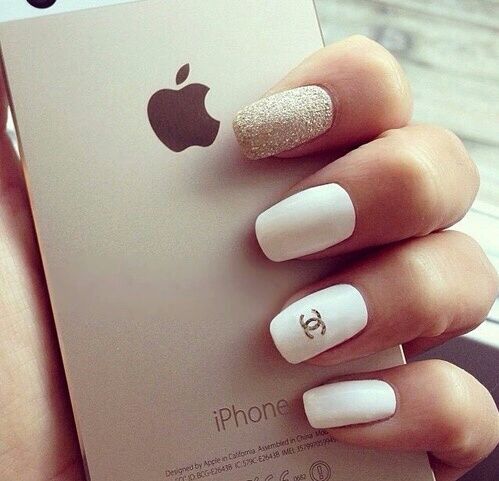 Marble & Beige:
Winter Tones: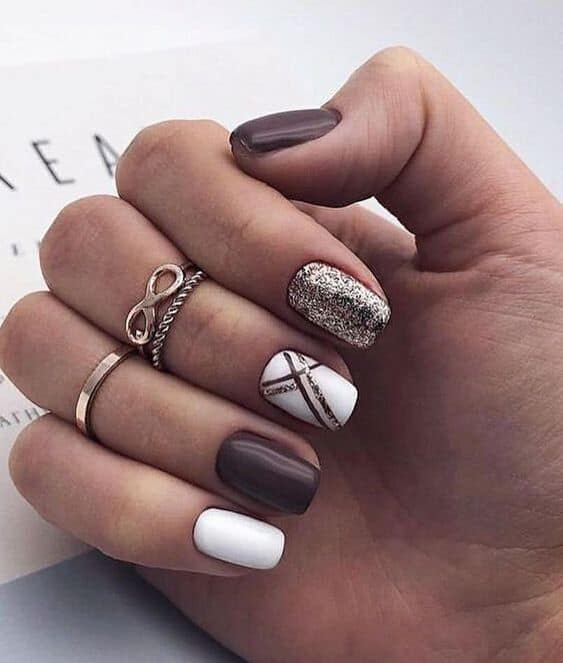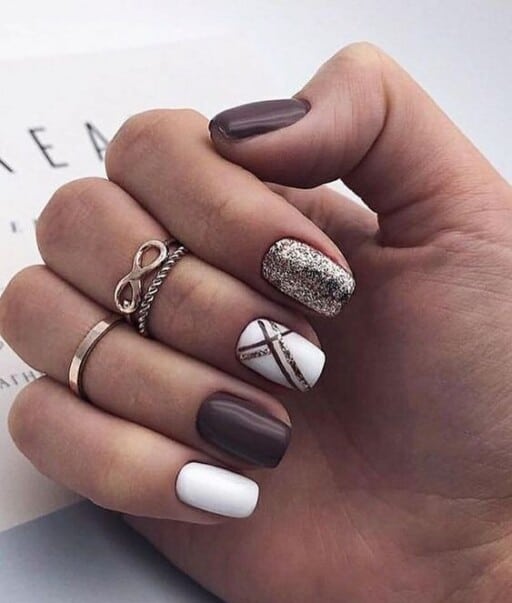 Related: 25+ Examples Of Square Nails & Why I Always Choose Square
Animal Print Neutrals: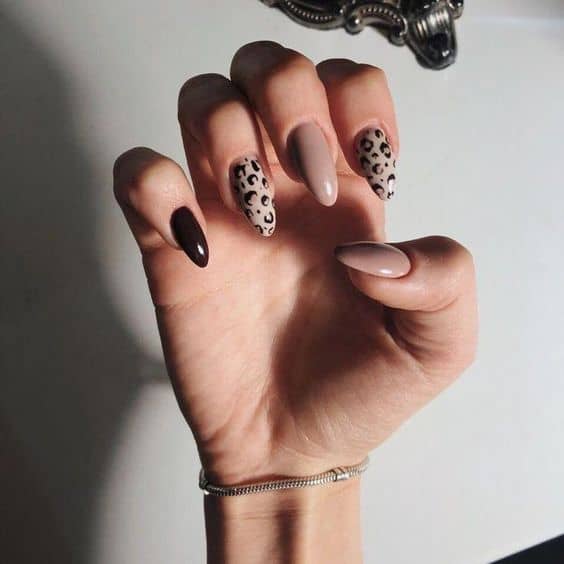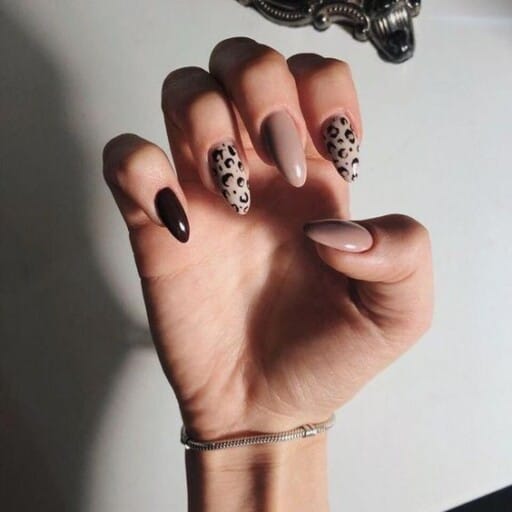 Stars: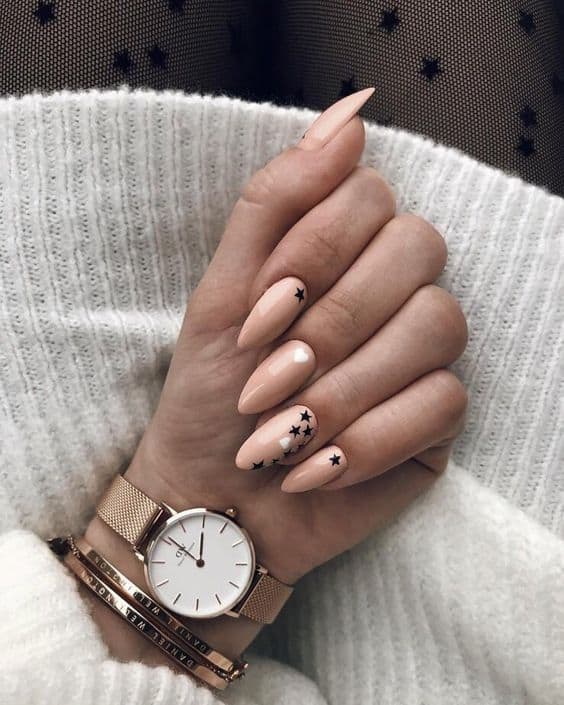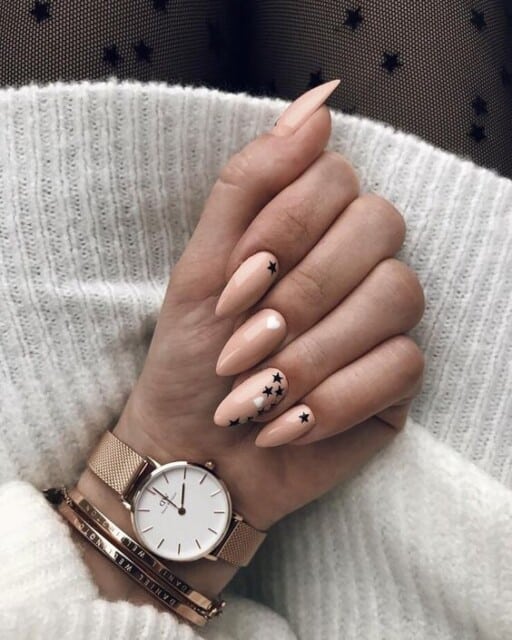 Natural French Manicure Ombre: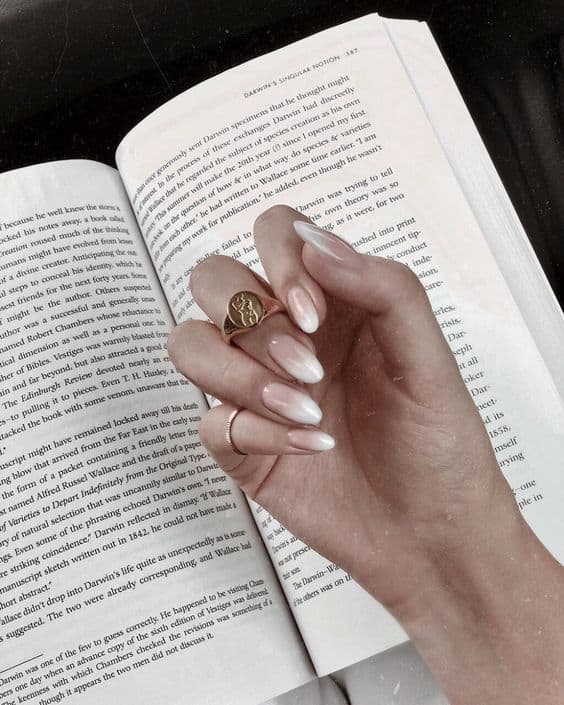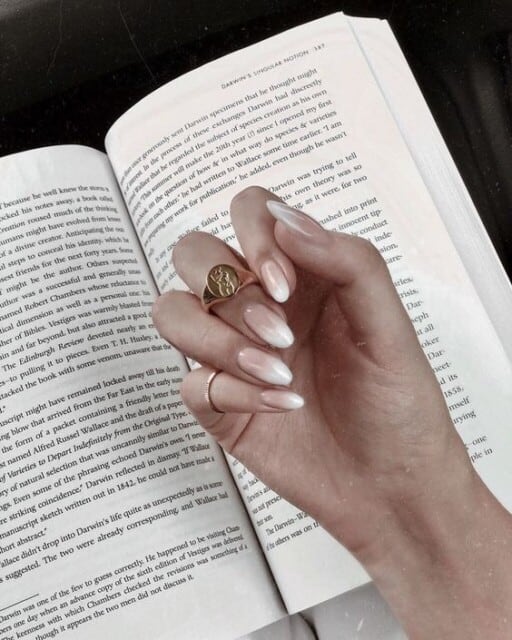 Sparkle Silver & Grey: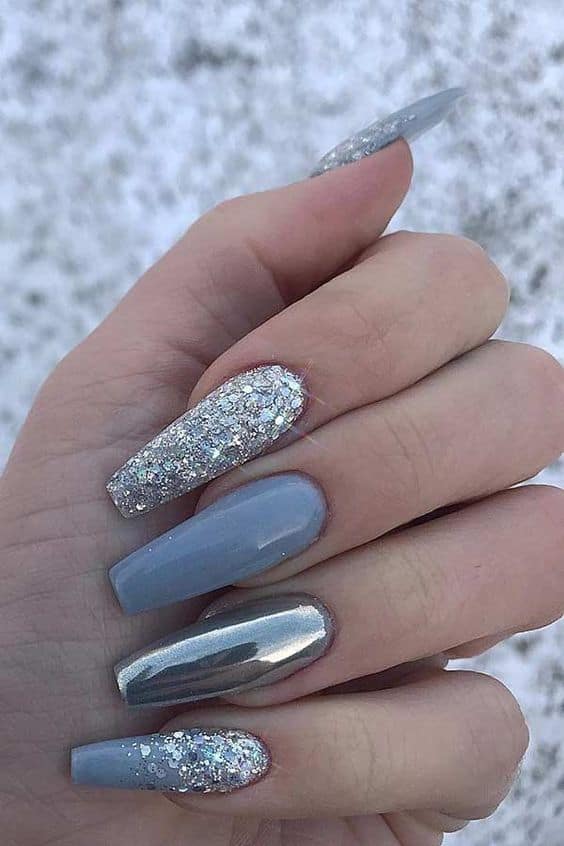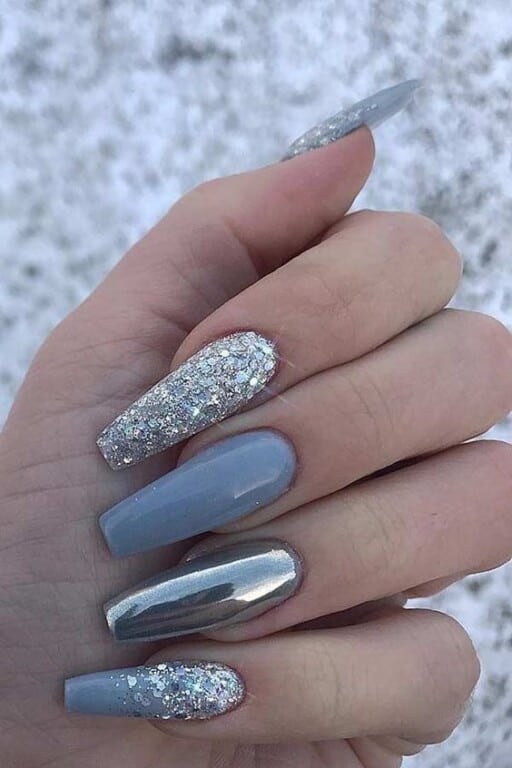 Black With Pops Of Color: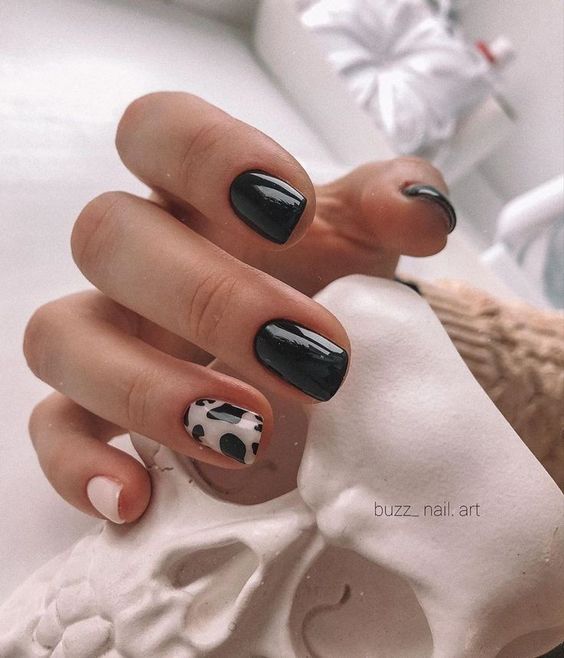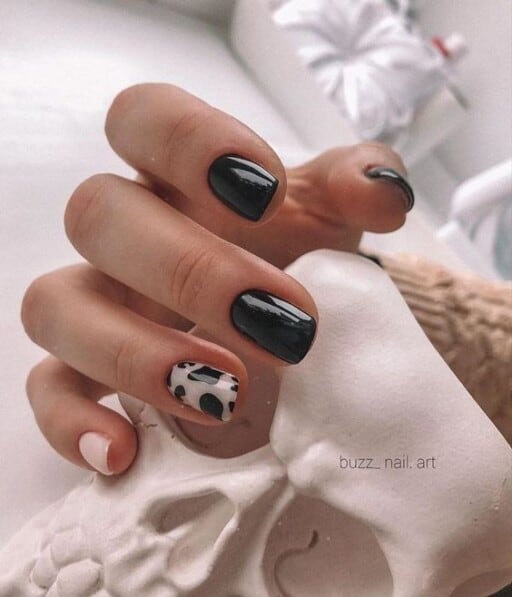 Confetti: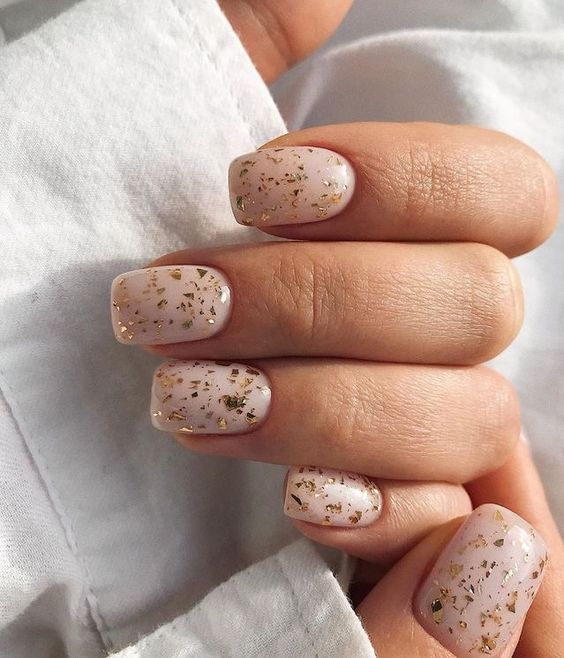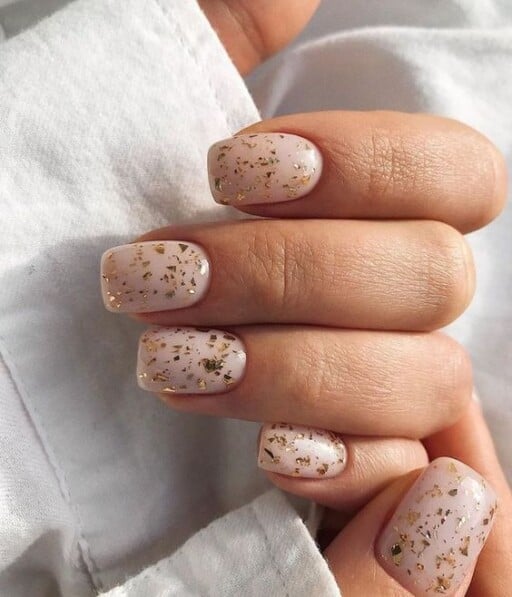 Multi-Colored Sparkle & Marble: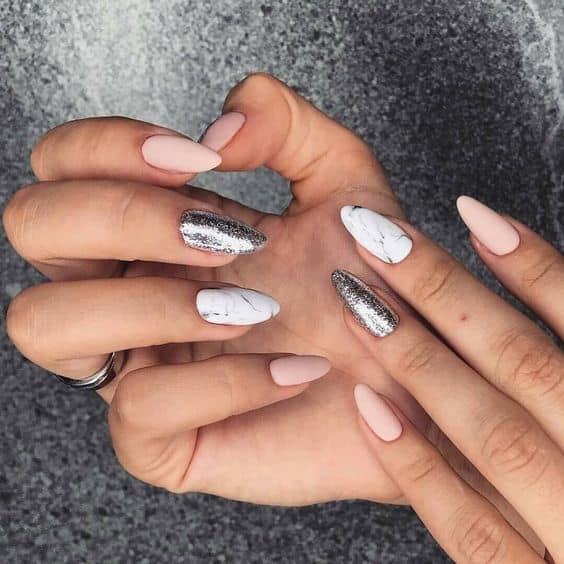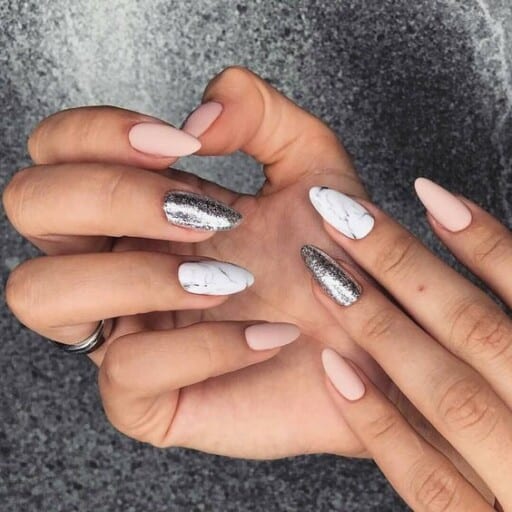 Reverse Tips: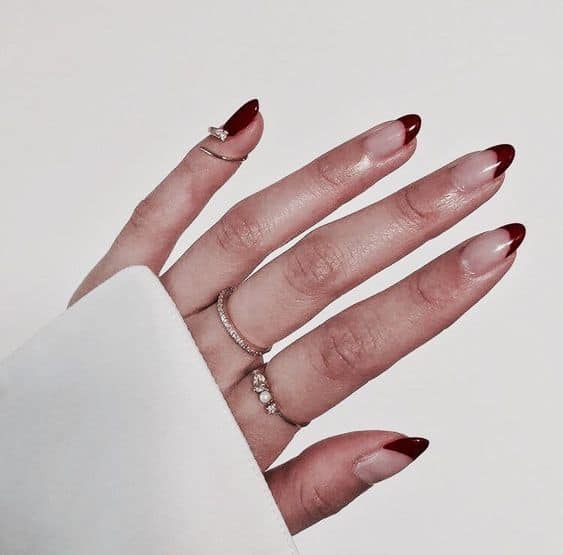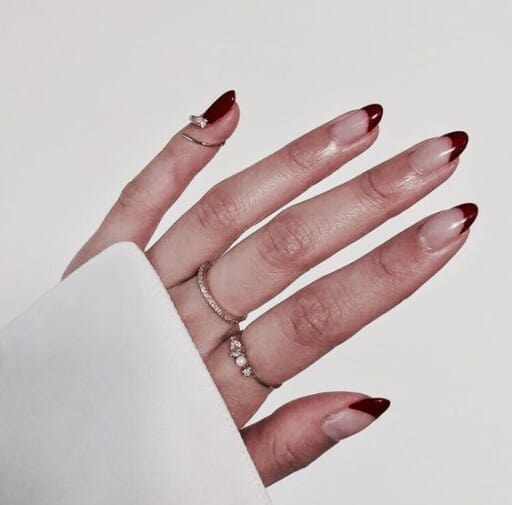 Nude & Sparkle: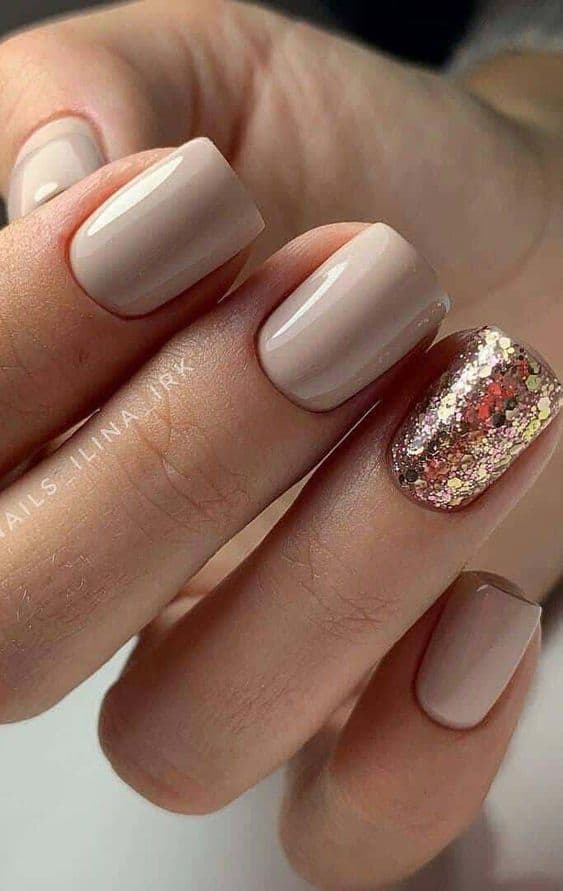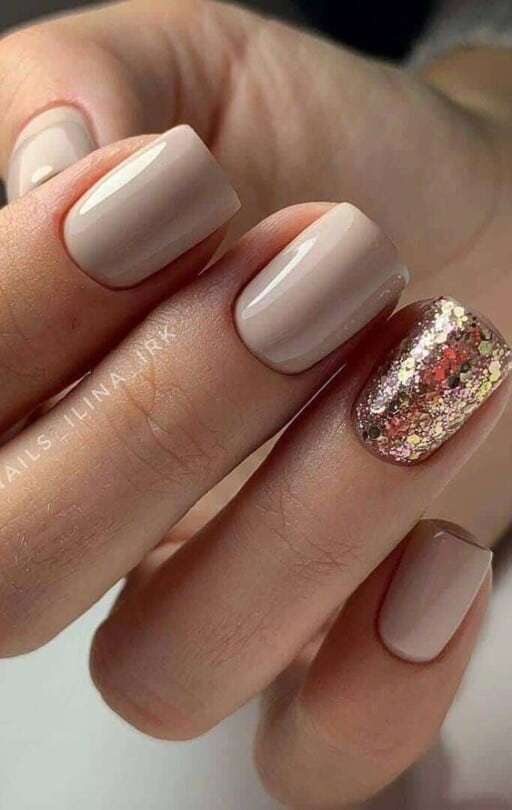 Deep Nude: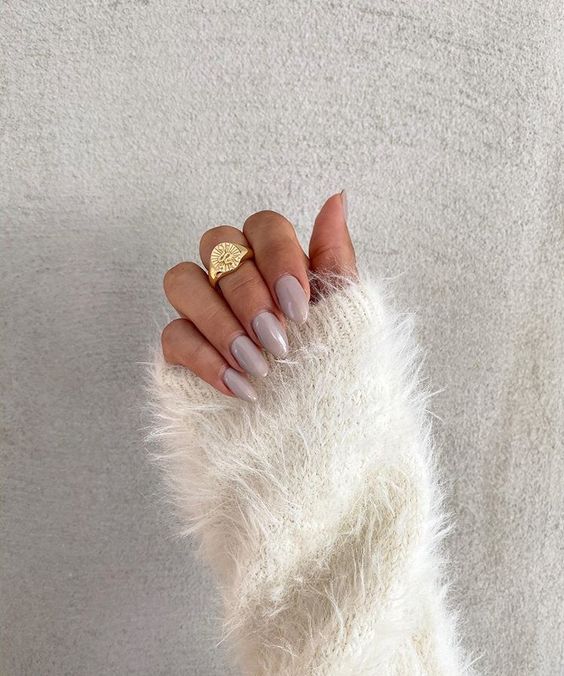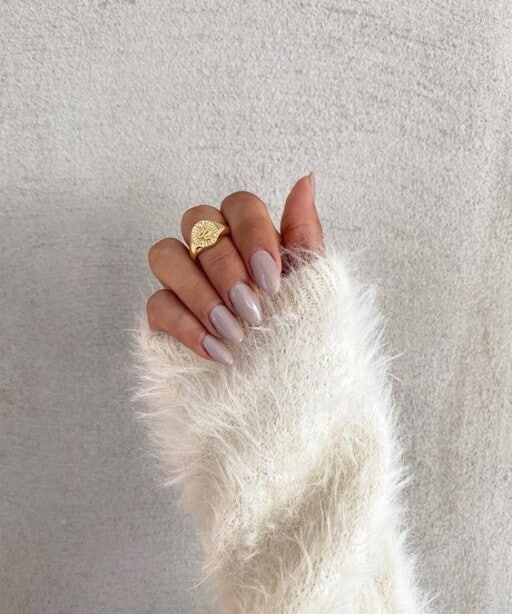 Pale With Silver Accents: