The weather is warming up and it's time to start thinking about cute summer nails!
If you're an acrylic nail gal then summer is your time to shine. Summer nails are always pretty bright and intricate; a lot of the best designs can only be done on acrylic nails.
Summer Nail Trends
This summer, the trends are very similar to last, but there's an emphasis on classiness. Unlike 2020, you won't want to overdo bright colors with tons of decorations. Keep it subtle and classy but add some distinct patterns.
As far as the shape goes, almond and square both popular this year. You can go as short or as long as you'd like, based on the state of your current acrylic nails.
Don't forget: if you opt for press-on nails, you can always cut and file them yourself to fit the current nail shape trend. I like to buy press-on nails on Etsy, but I use this glue to get them to stick for a good long while.
Shiny and matte nails are both popular right now; it's a matter of personal preference since you can't go wrong either way.
The Prettiest Summer Nail Colors
Summer nail colors for 2021 are very similar to the last few years. Bright white, off white, pink, peach, and turquoise will all be the most popular.
If you have darker skin or like to stay tan, then white, off white, and pink will all look great on you. The idea is for summer nails to pop!
Acrylic Summer Nail Inspiration
Here are the 40+ prettiest summer nail colors and acrylic designs of 2021! Some of these are pretty complicated designs while others are simple summer nail colors.
Feel free to save any of these photos to your phone so that you can show your nail technician. Just press down on the photo and click save to camera roll.
Ocean Blue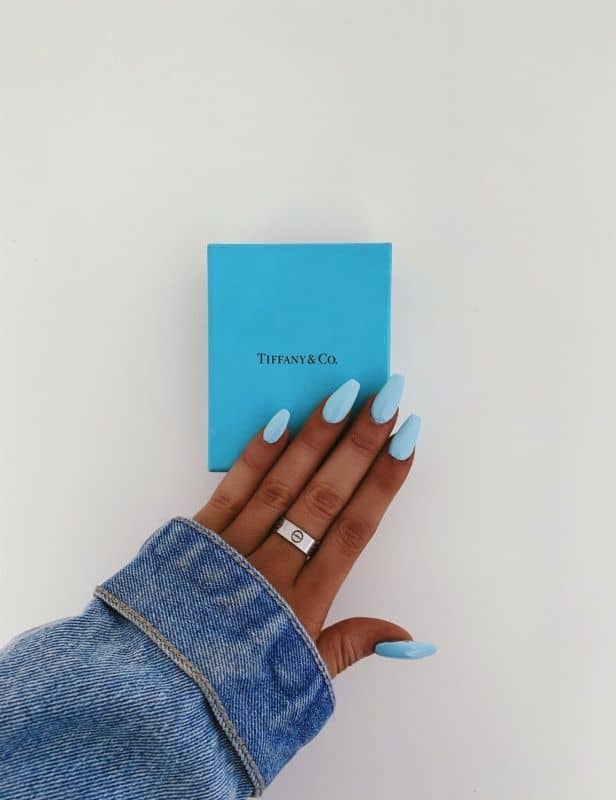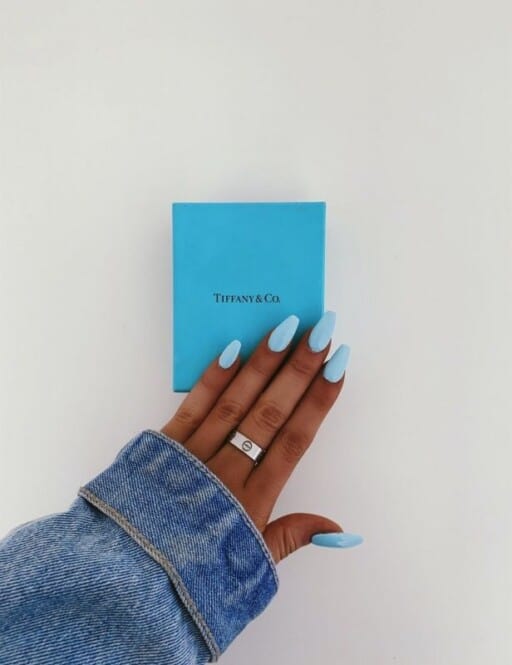 Shades Of Blue & Purple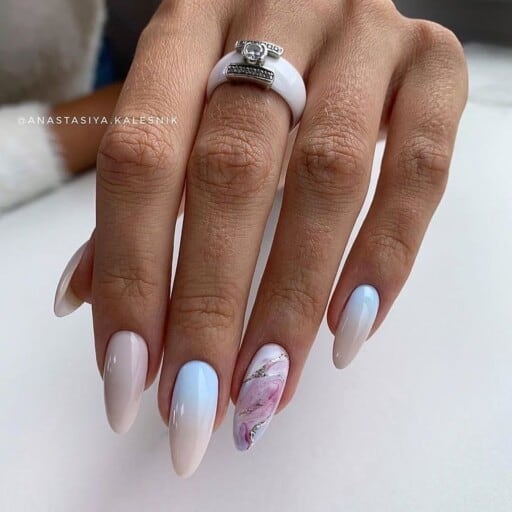 Soft Blue Ombre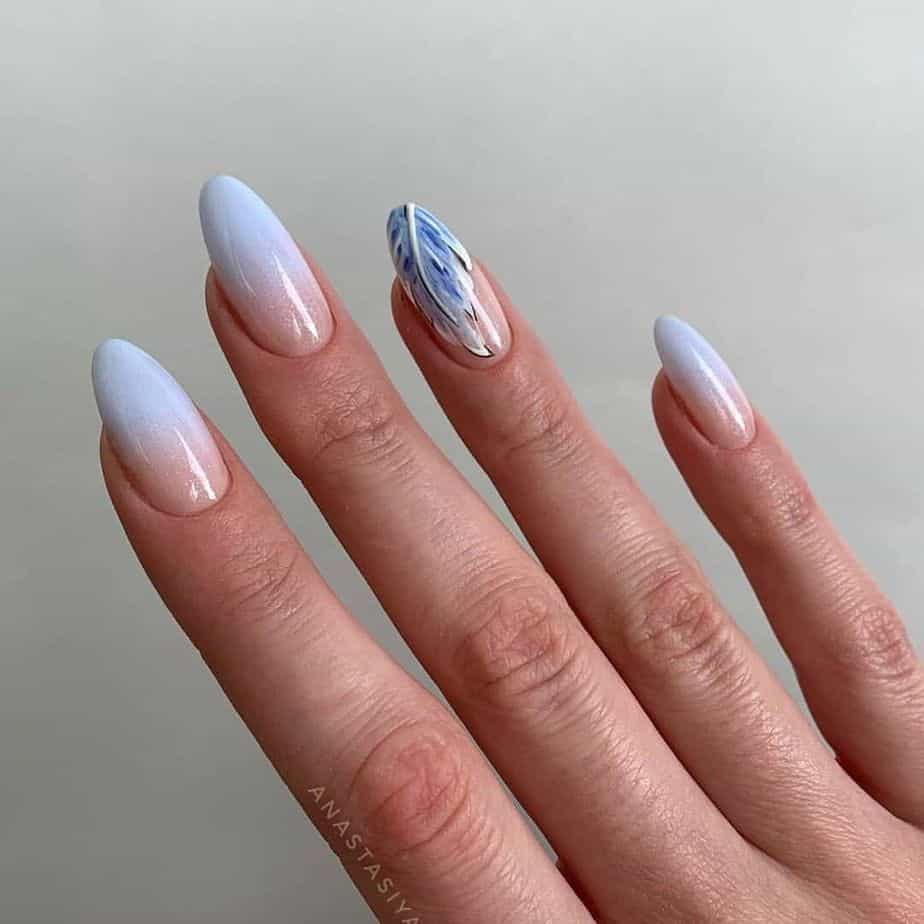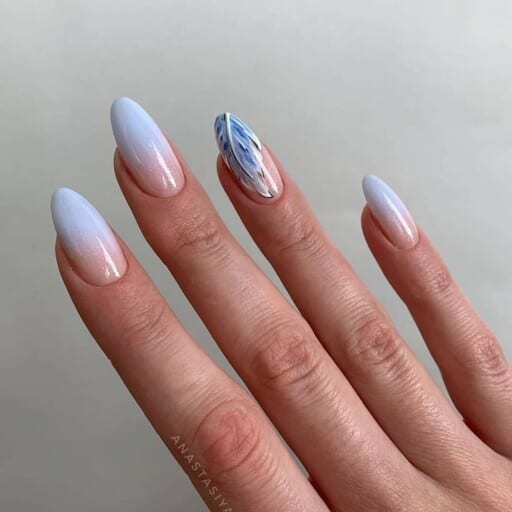 Classic Mermaid Nails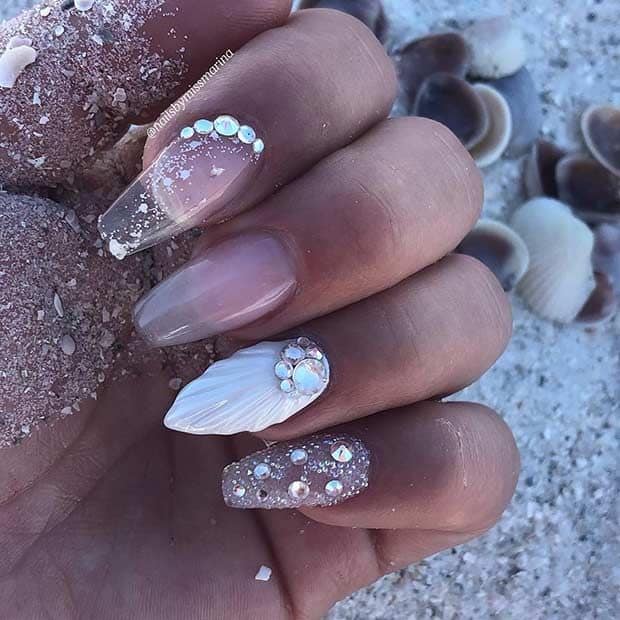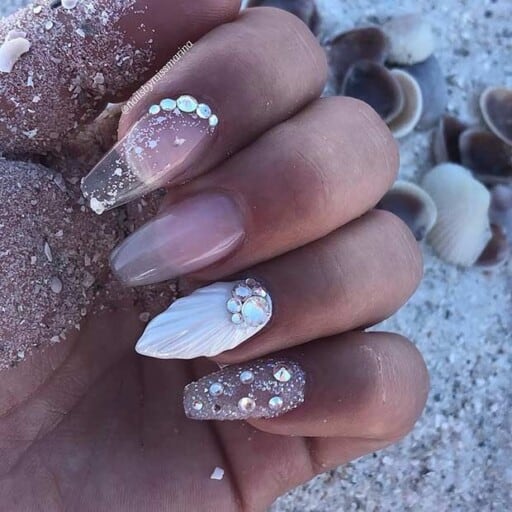 Multi-Colored Bright Nails
Nude Marble Mermaid Design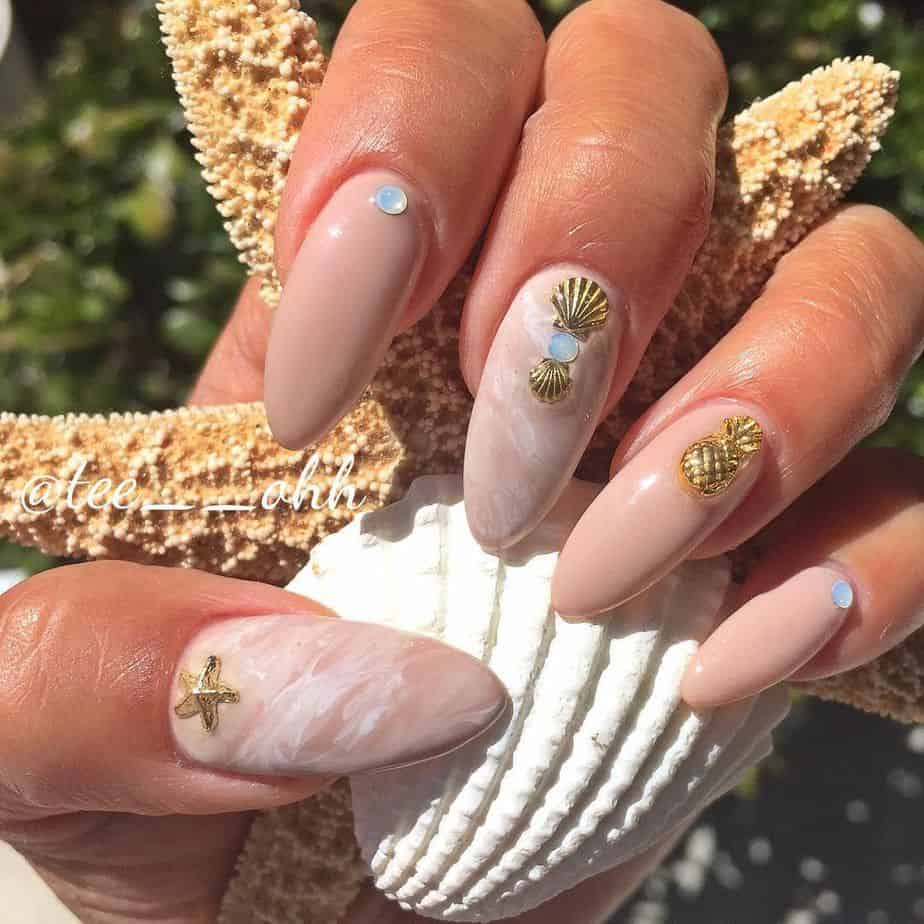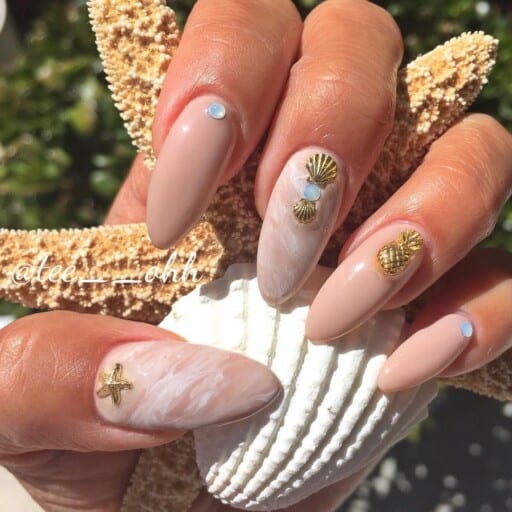 Blue Abstract Art Design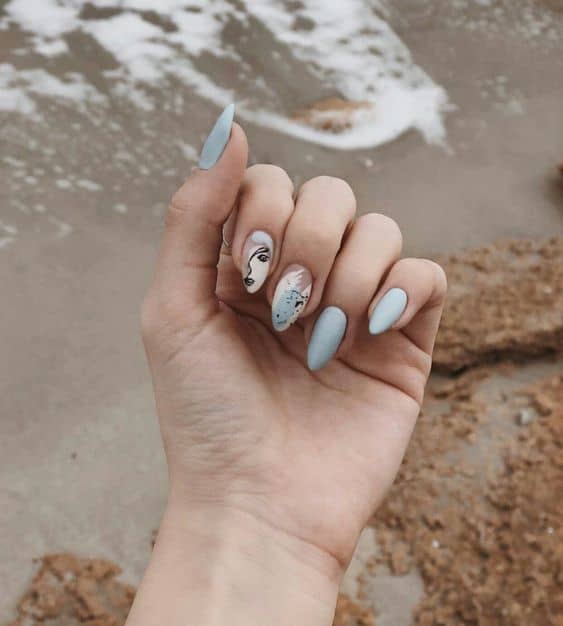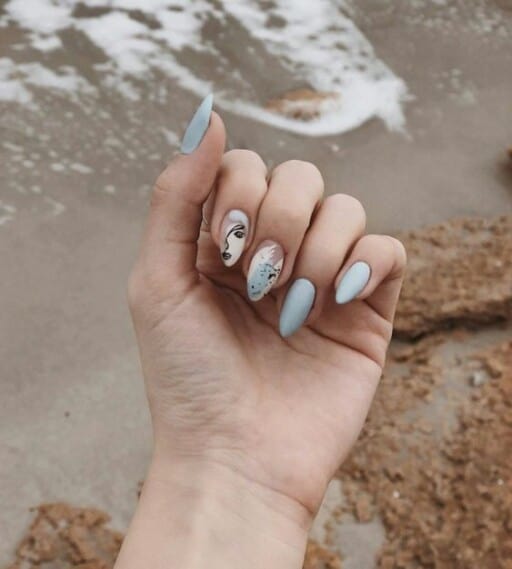 Peachy Orange Design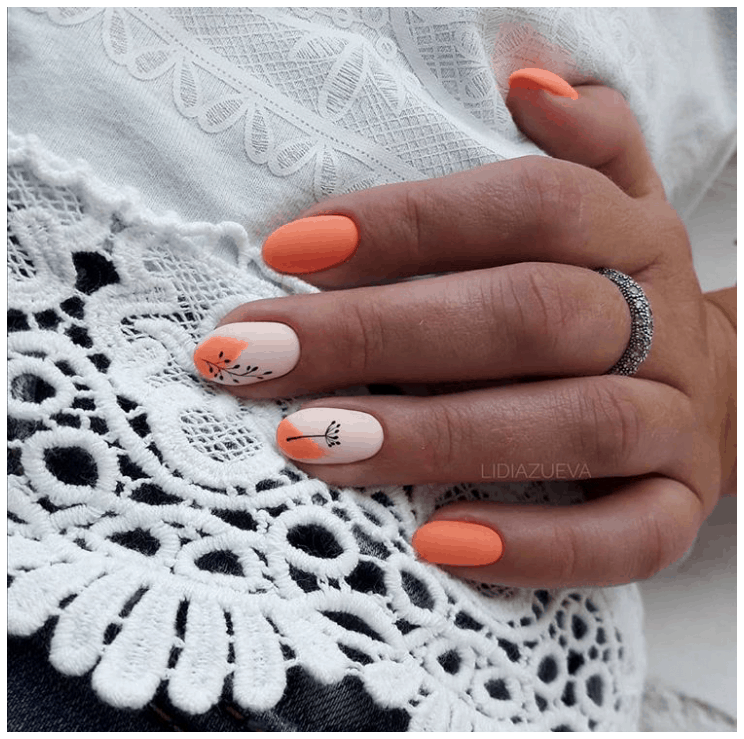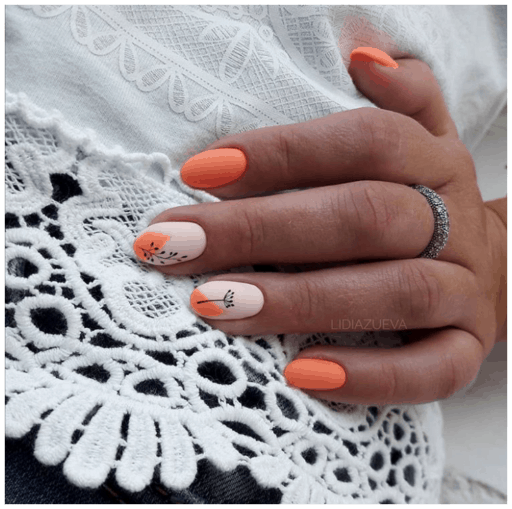 Blue Tips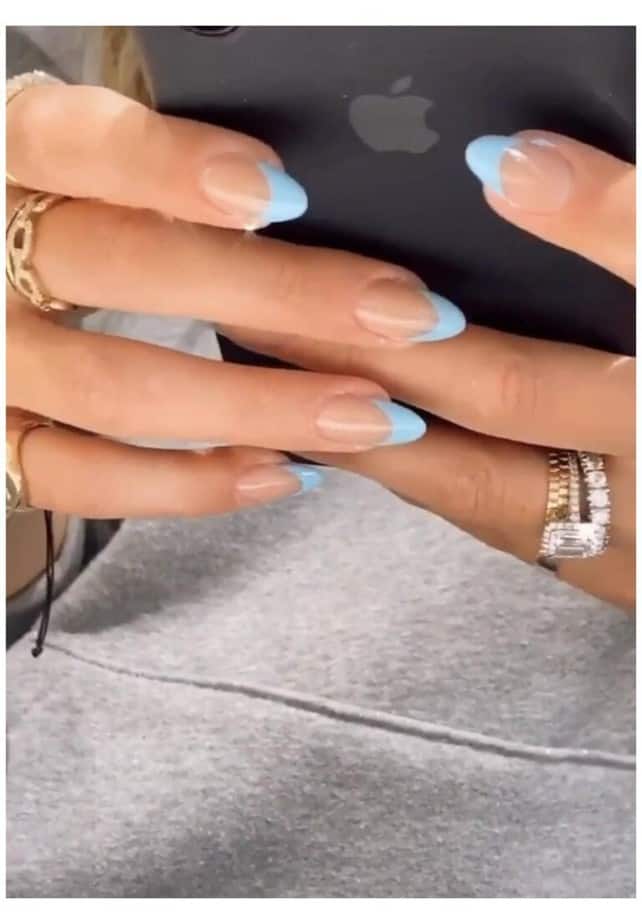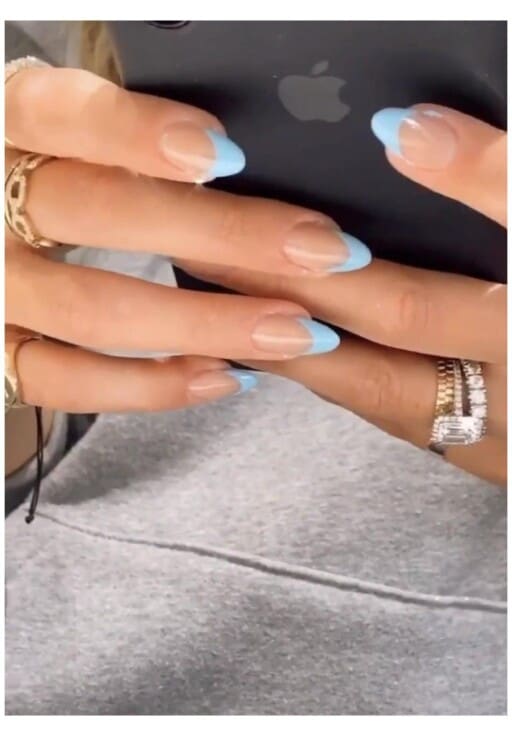 Pink, White, & Blue Design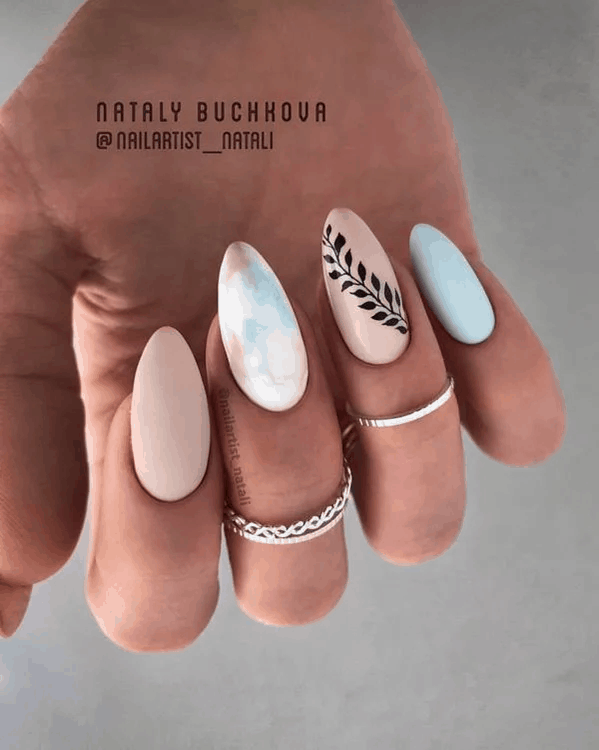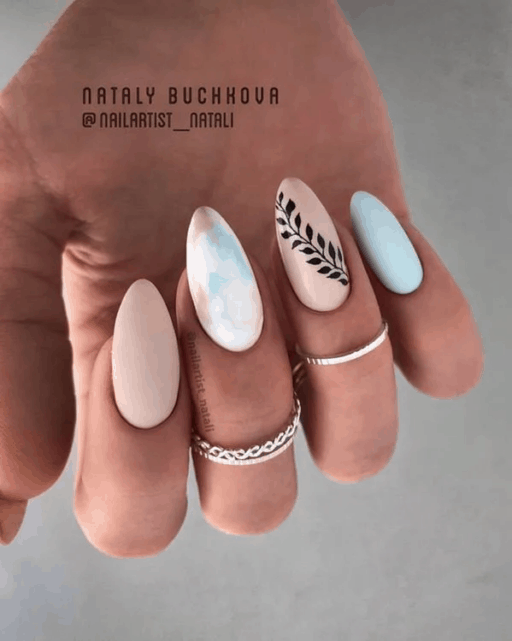 Soft Branch Nails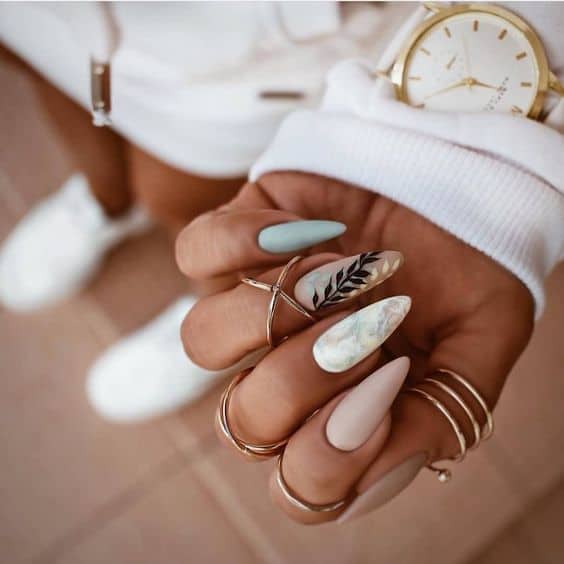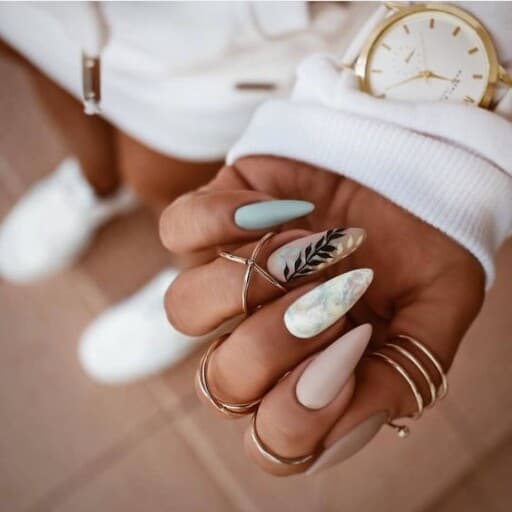 Edgy Cartoon Nails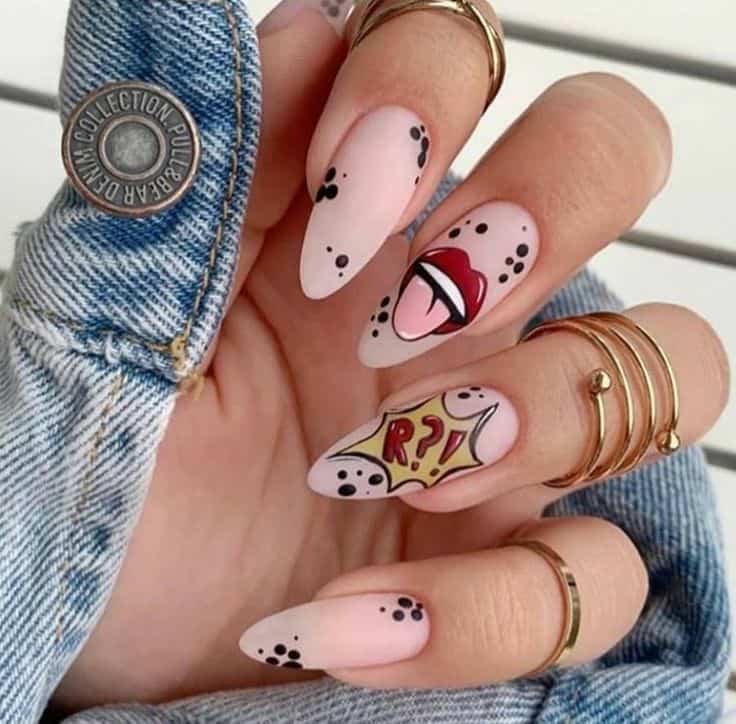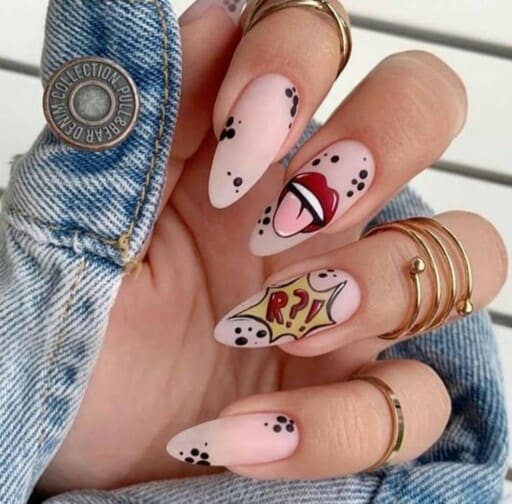 Blue Ocean Nails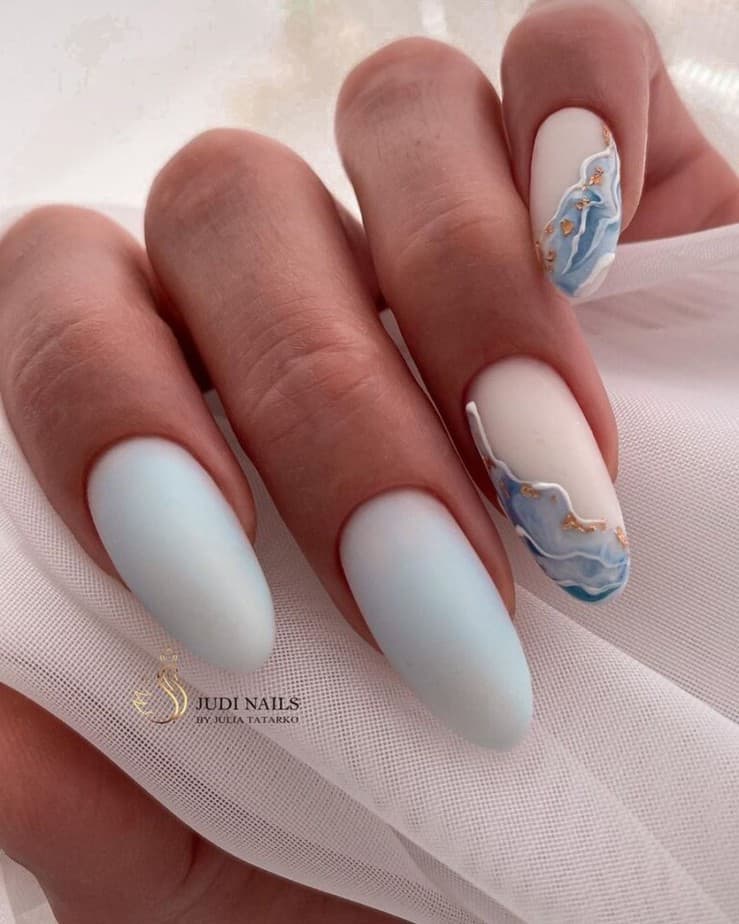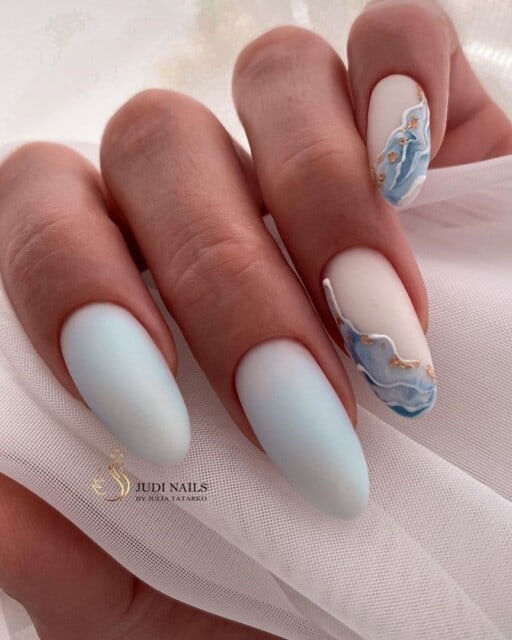 Blue/Orange Swirls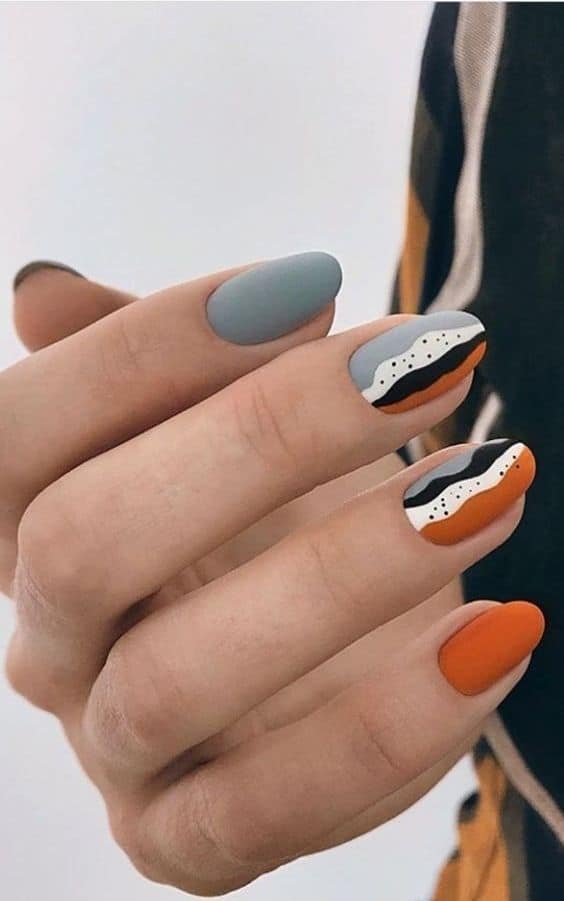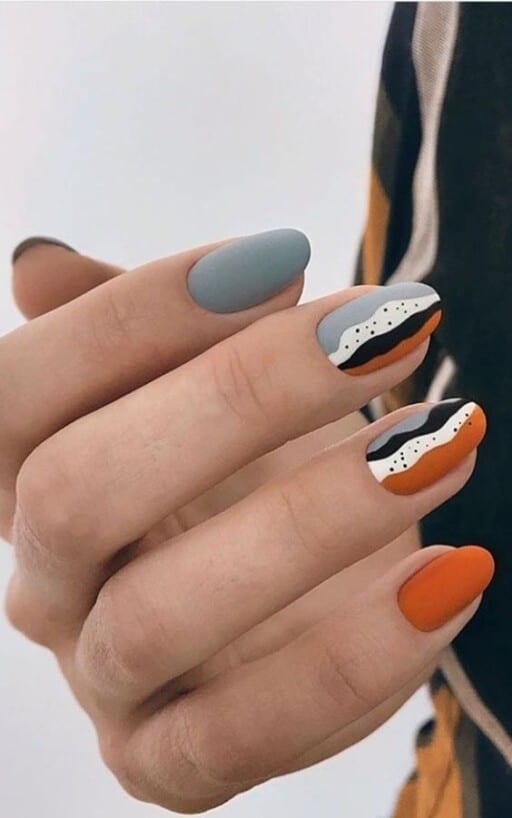 Pearly Mermaid Nails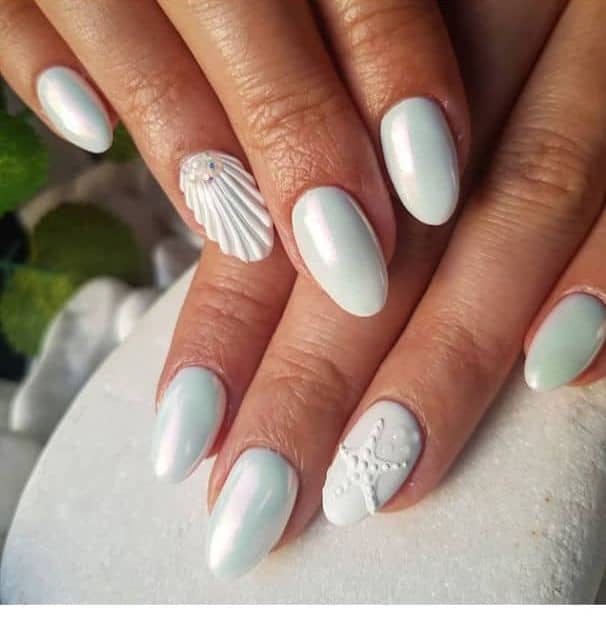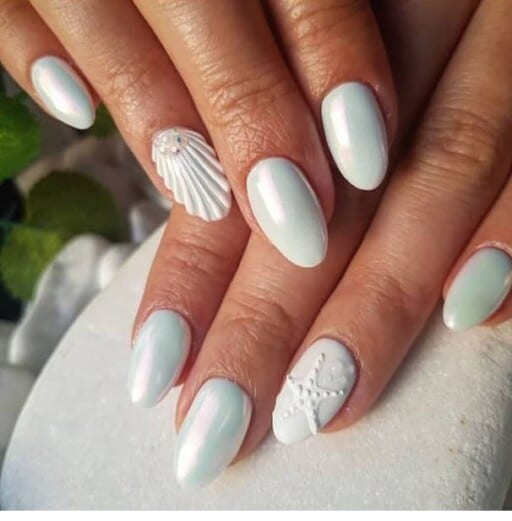 White & Brown Geometric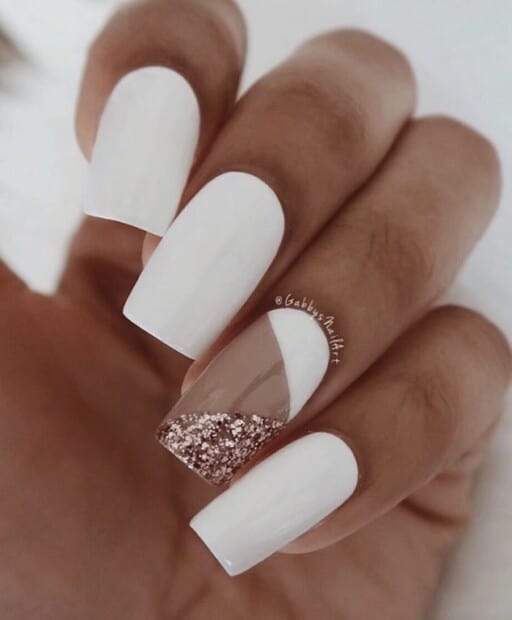 Neutral Swirls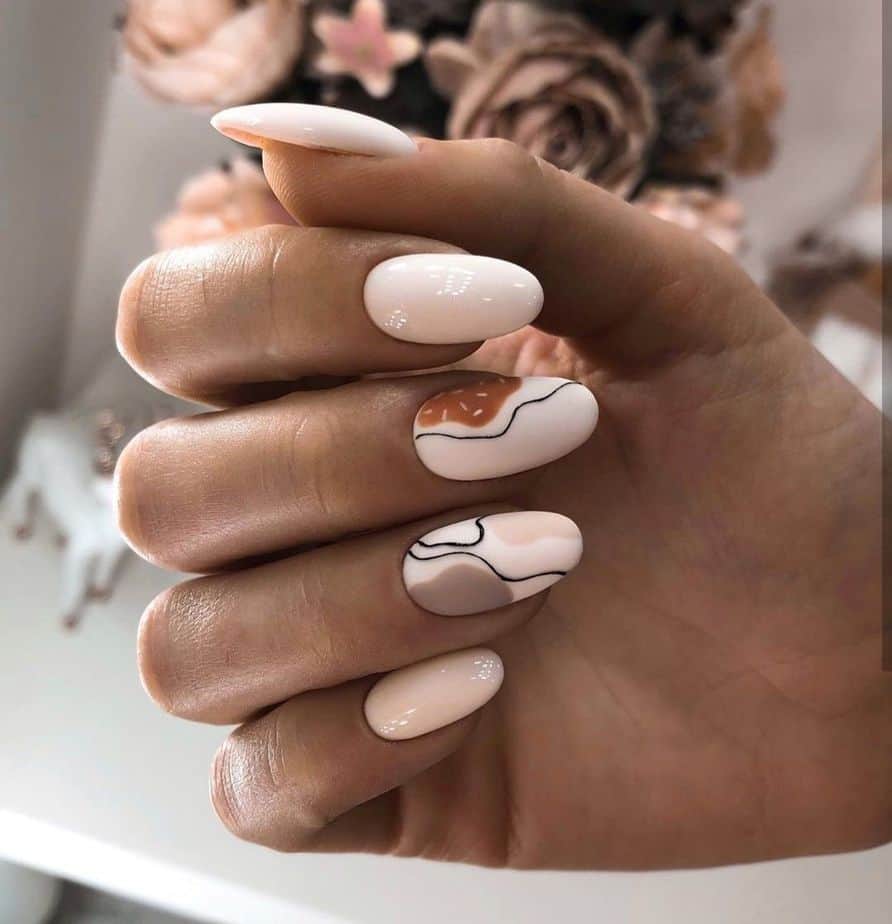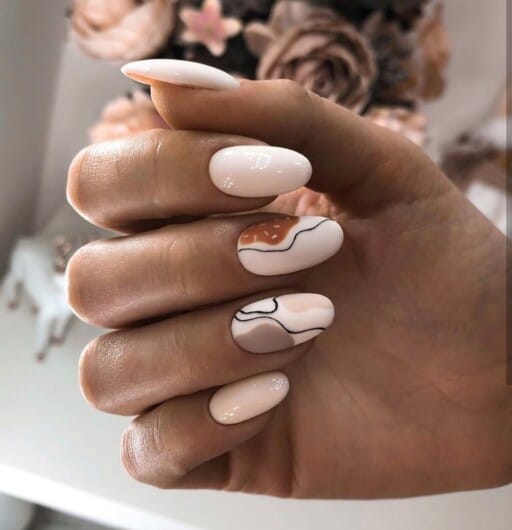 Butterfly French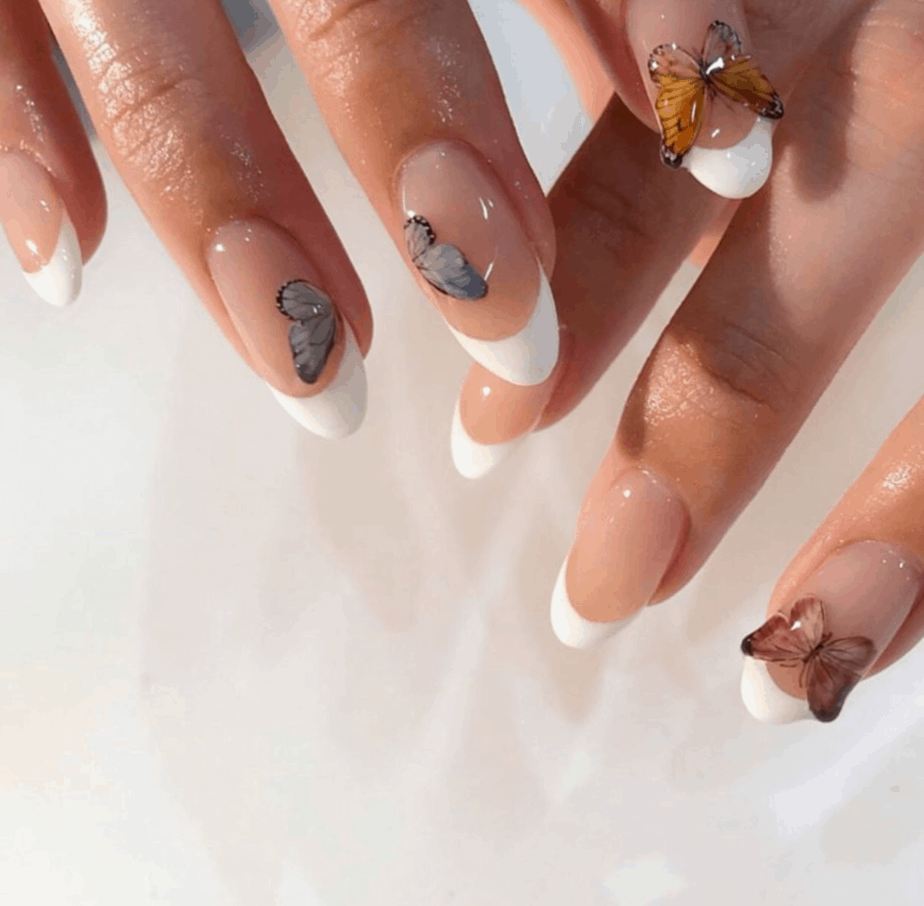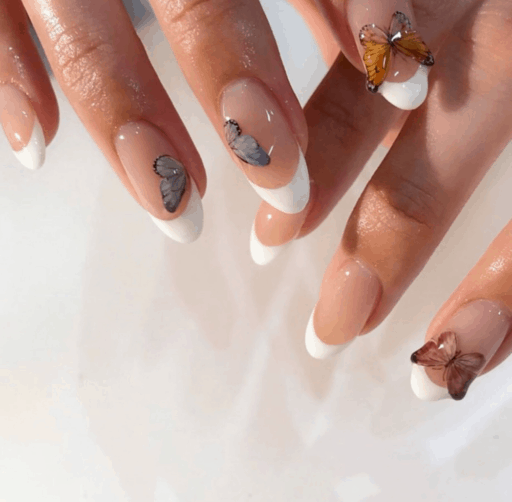 Blue China Plate Design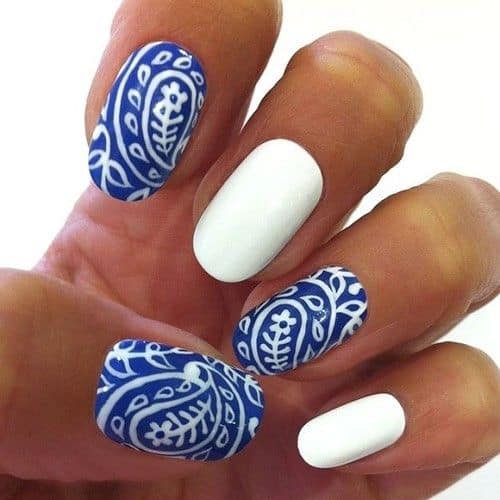 White and Gold Marble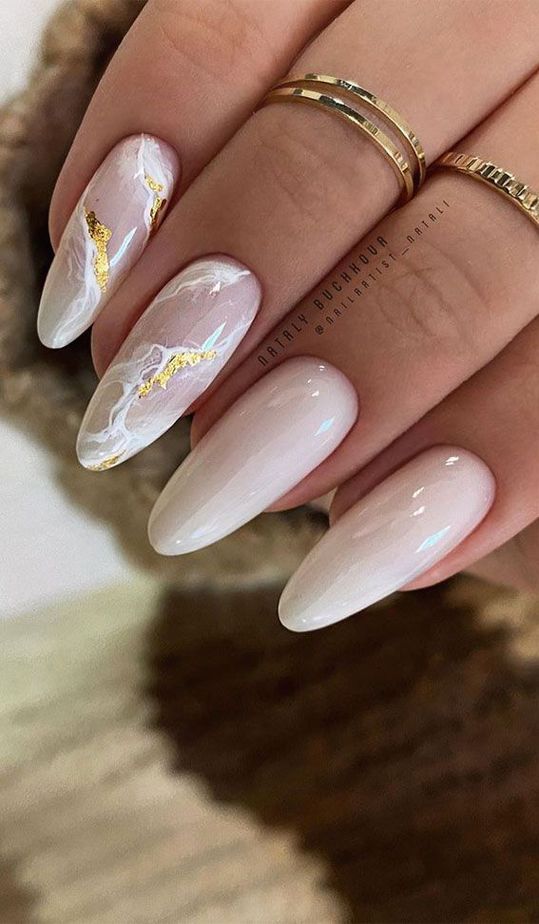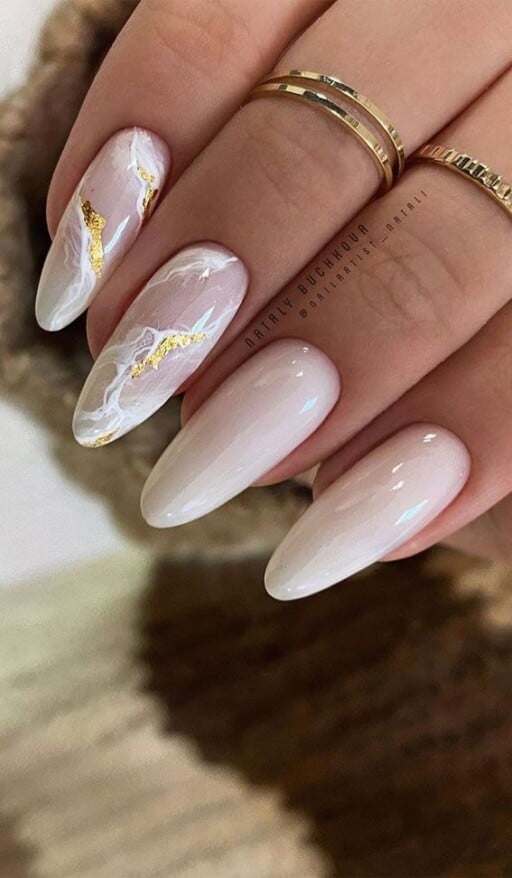 Pink To Purple Ombre