Nowadays, engagement photos are almost as popular as the actual photos of the wedding itself. You can choose between city engagement photos, country engagement photos, engagement photos at home, vintage engagement photos, and so much more.
When you only have a photographer for a few hours, it can be tough to figure out exactly what you want to do. The biggest thing I recommend is being ready ahead of time so you don't end up paying for the hours that you spend planning once you're already there.
I like to make a folder on my phone filled with super specific photos that can be shot in the same (relative) location. If you're planning to do an engagement shoot in the city, then you're reading the right post.
Today, I'm sharing my favorite city engagement photos. These city engagement photos are all super unique! Some are very clear and modern while others are vintage or retro.
Feel free to save your. favorite city engagement photos from this post to your phone. I do recommend showing your favorites to your photographer ahead of time so he/she has a handle on what you're looking for. It's always good for a photographer to get have a game plan in mind before the actual shoot.
Not Sure Where to Shoot Your City Engagement Photos?
First of all, I recommend looking into your nearest city (obviously) and deciding which section of the city you want to shoot in.
Most of these photos are shot in older sections of the city. Look for large, clean architecture that fits the vibe you want.
I recommend writing down a quick list of places you have in mind for the shoot and sending that to your photographer along with your inspiration for your city engagement photos. This will help your photographer plan where to start the shoot.
Lastly, keep in mind that you only need a few buildings for a super successful shoot. I have shot some of my absolute best photos in front of my local courthouse. Nothing around it is pretty or trendy, but the one building looks amazing.
Enjoy these 25+ city engagement photos!
Shadow On Train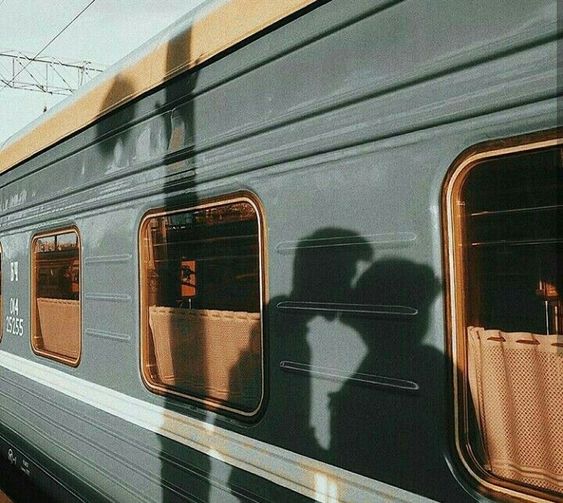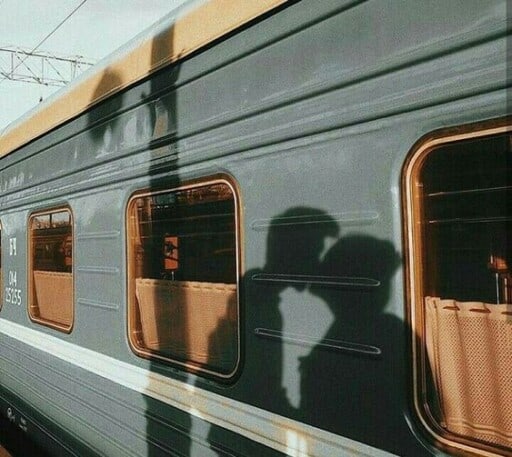 Couple Dancing at Party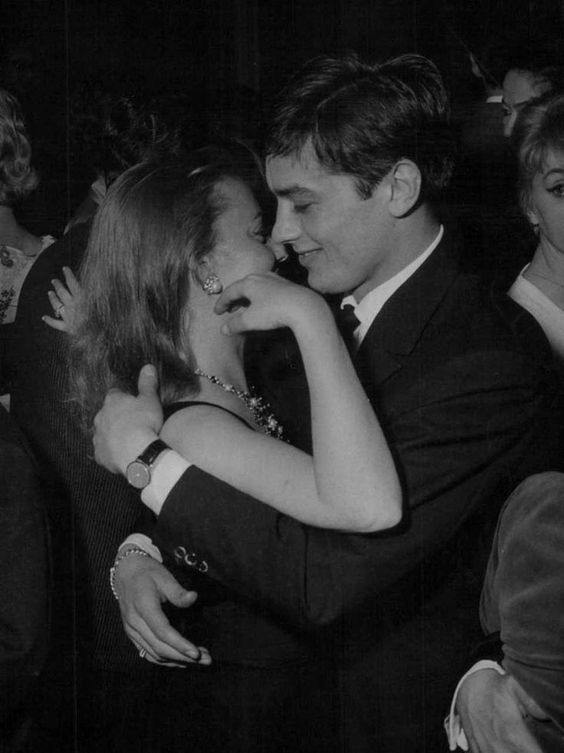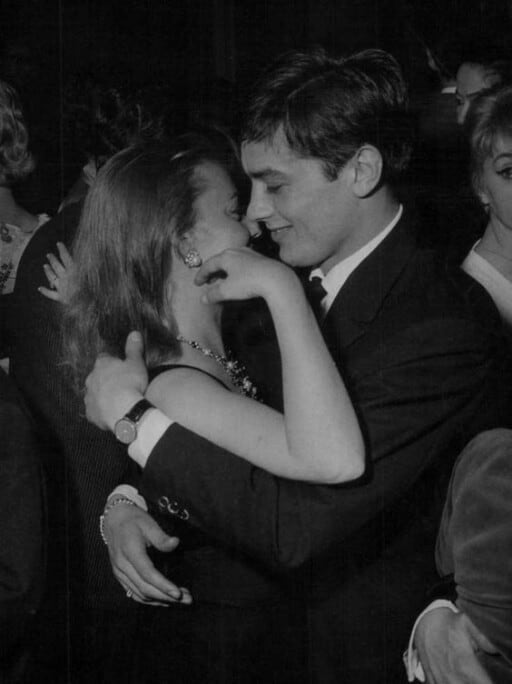 Winter Close Up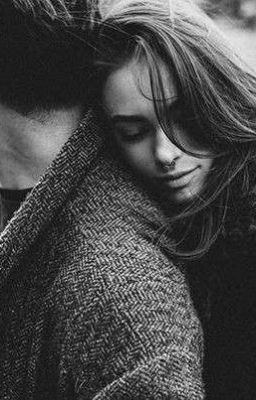 All Black Outfit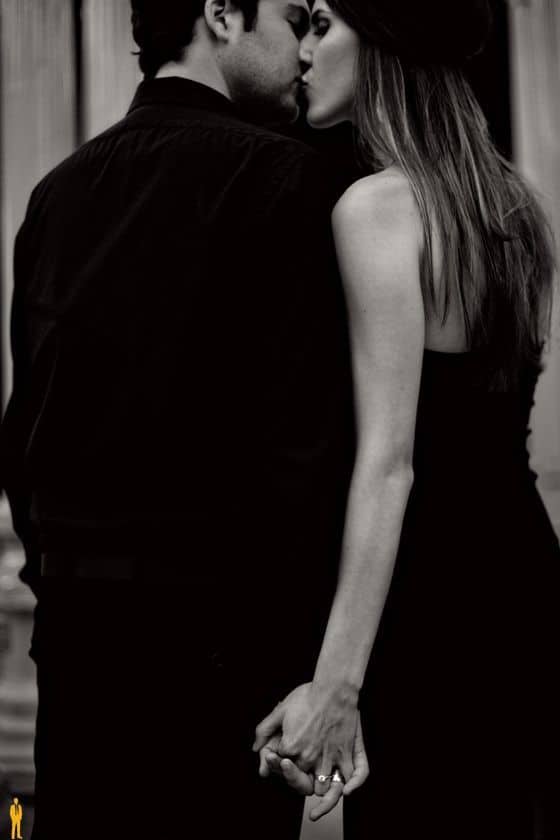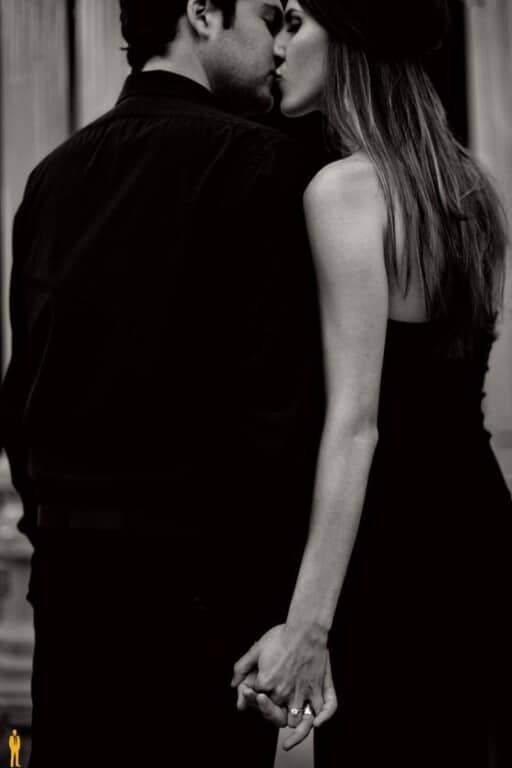 Dumbo NYC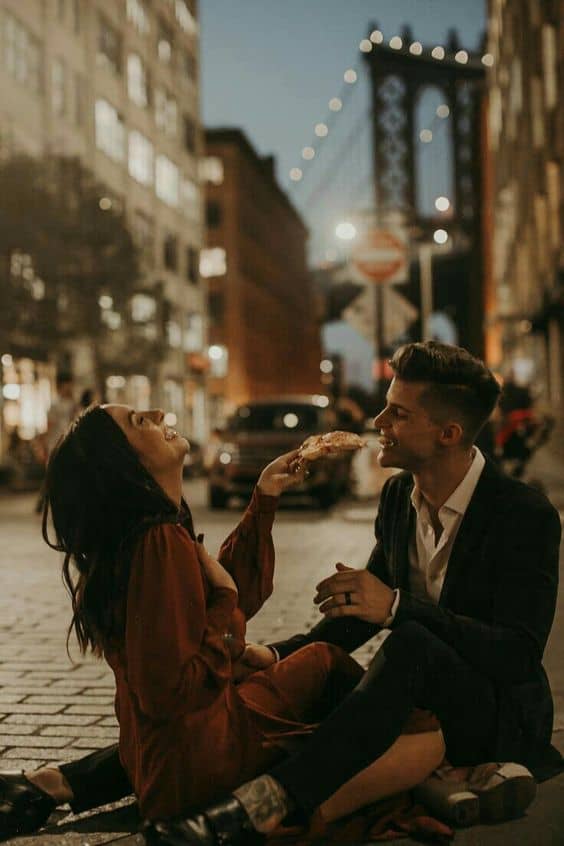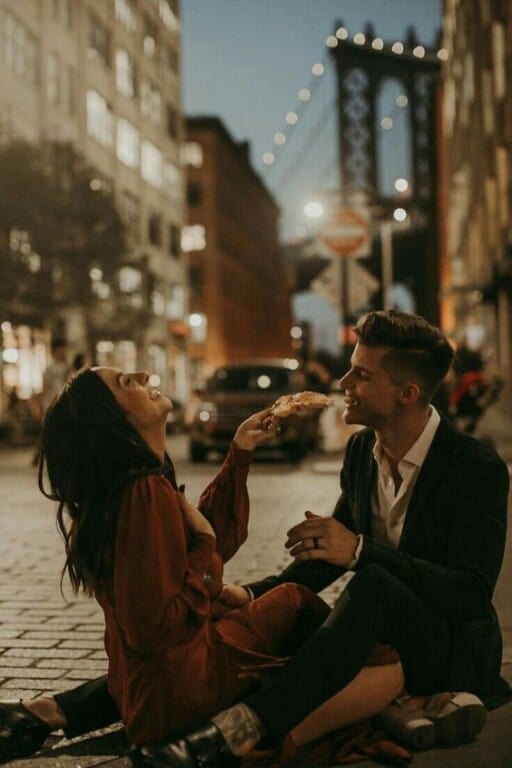 Window Shot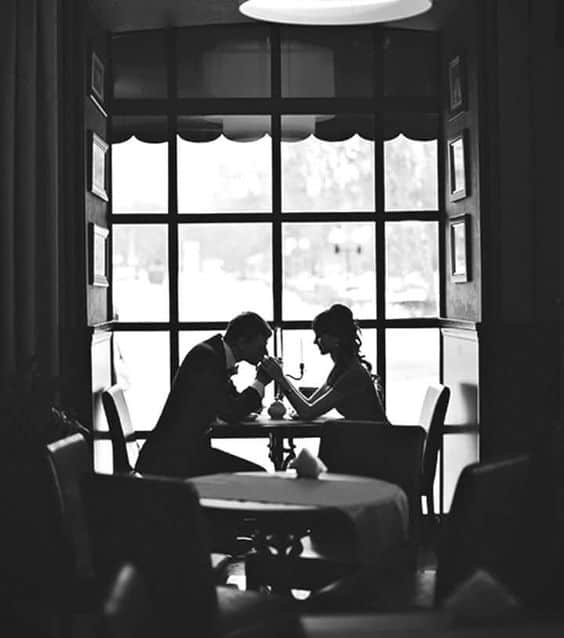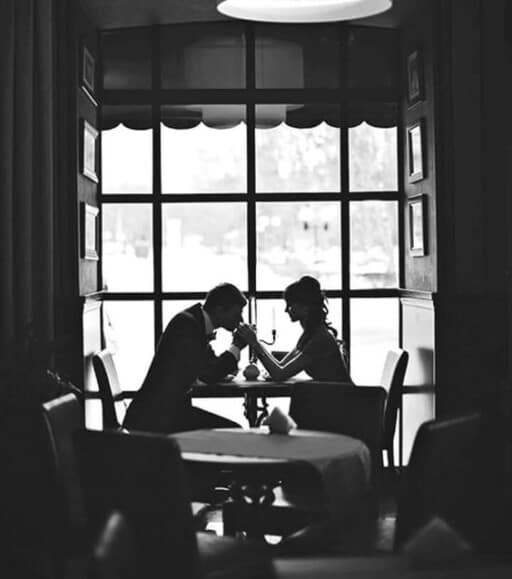 Dancing In The Park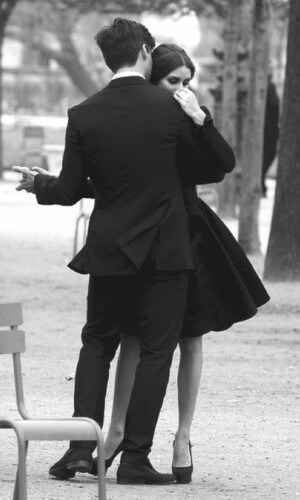 Forehead Kiss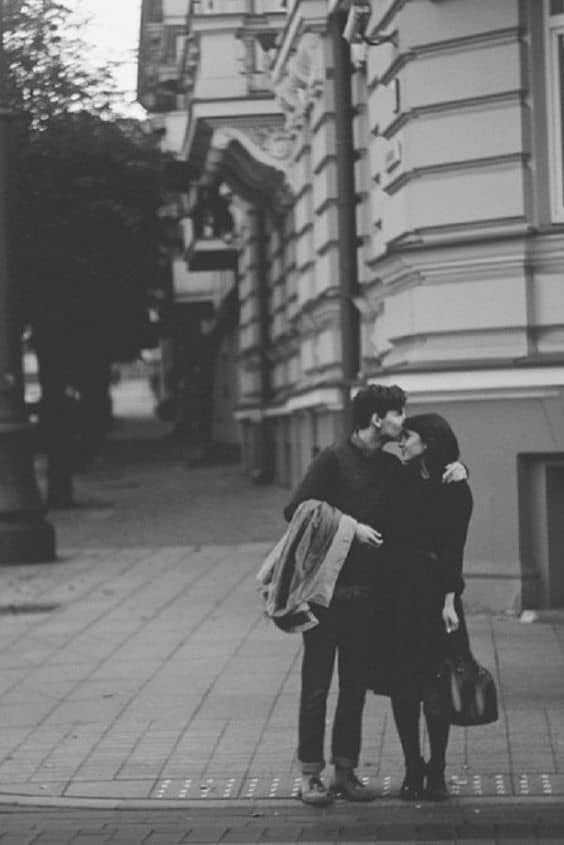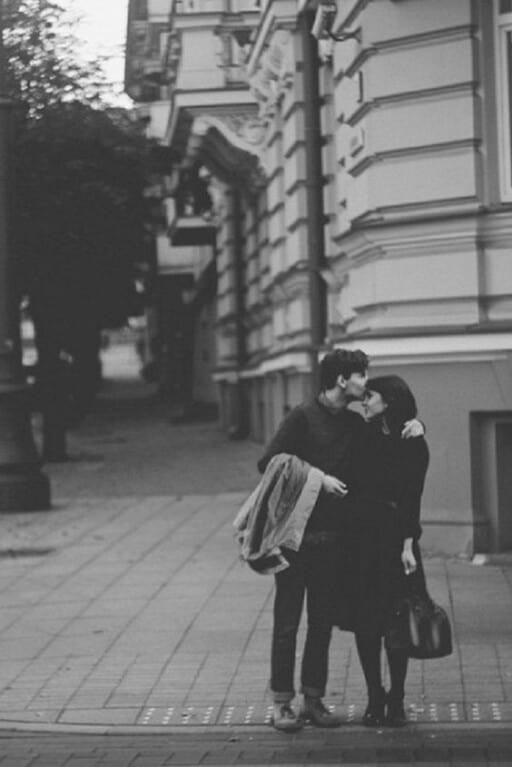 Midnight Escapade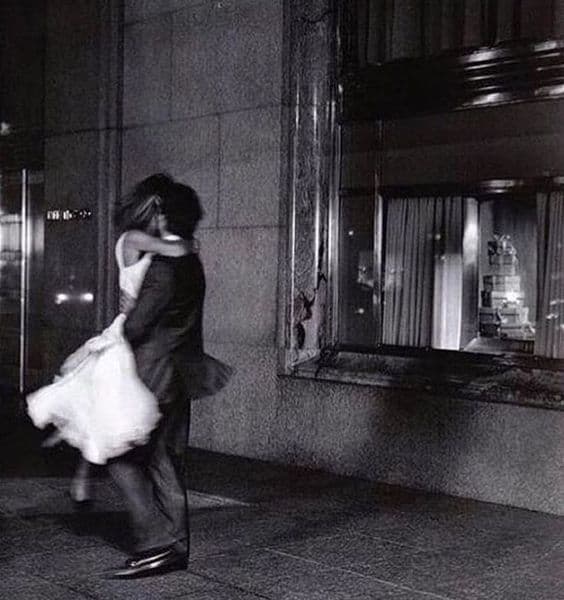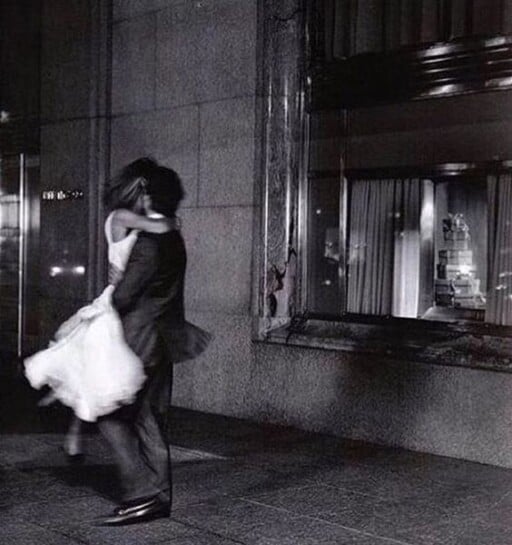 Shadow Of A Kiss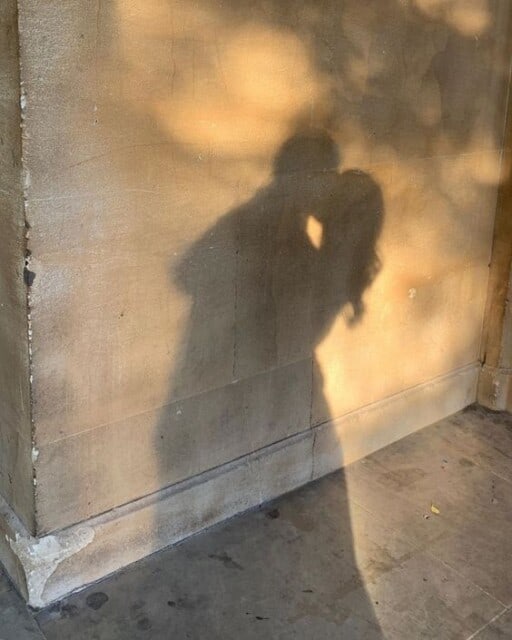 Rainy Day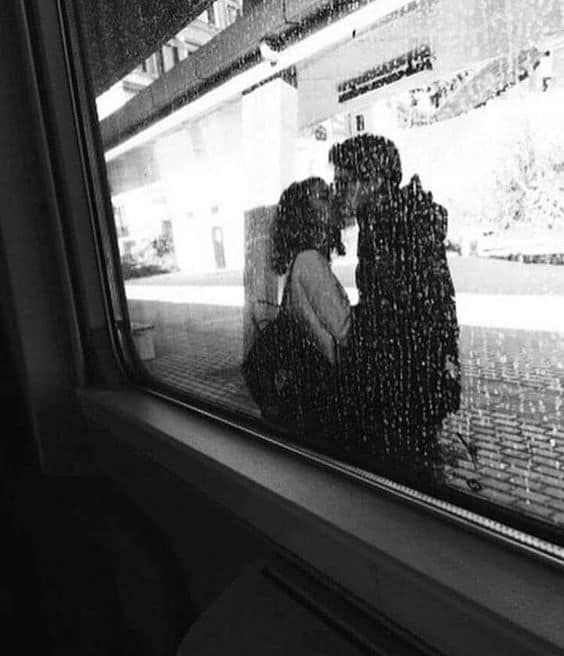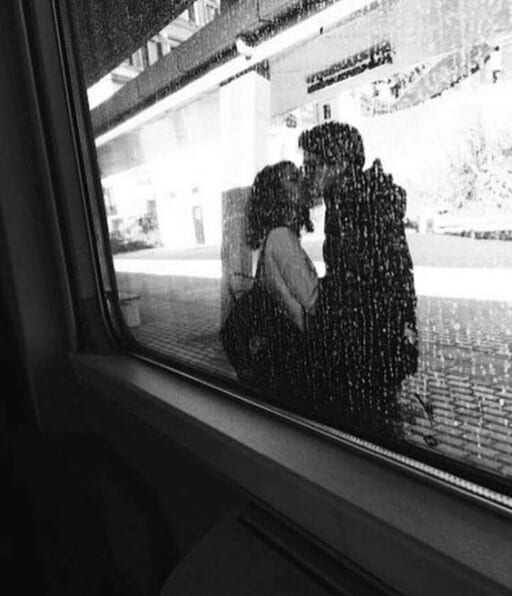 Effortless Chic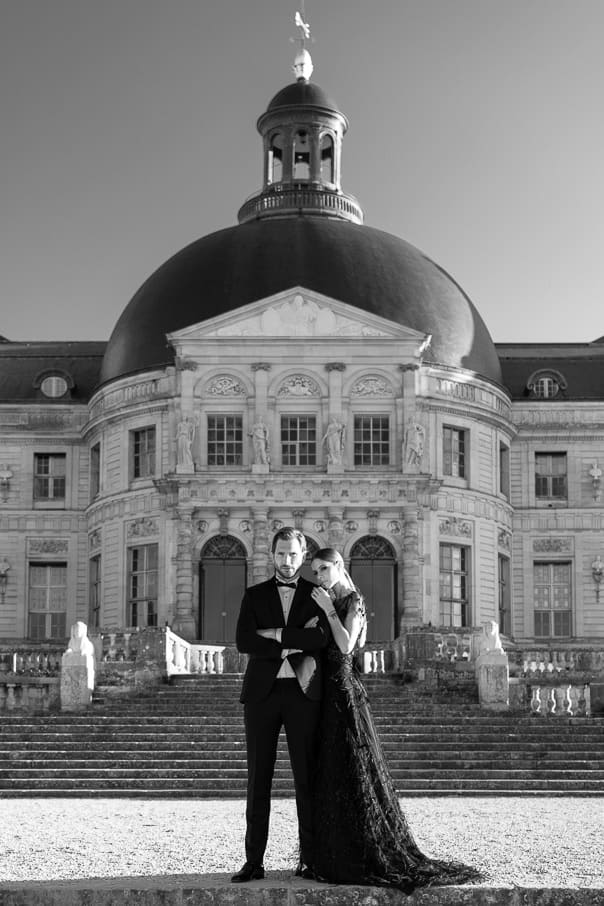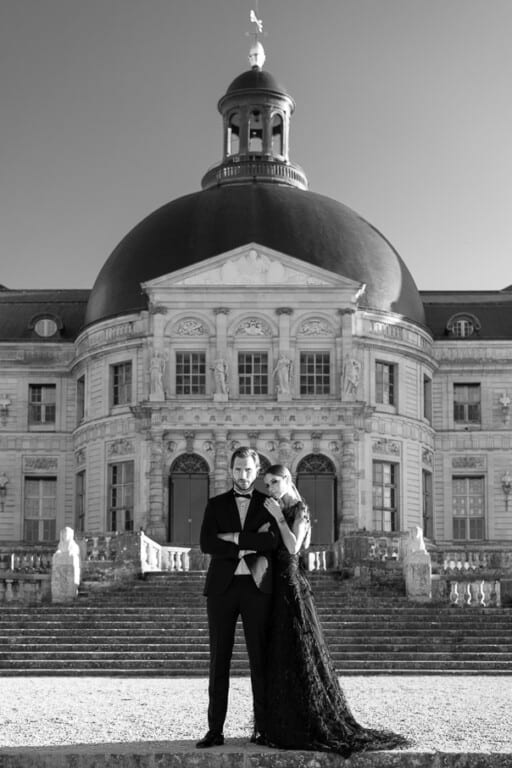 Dressed To The Max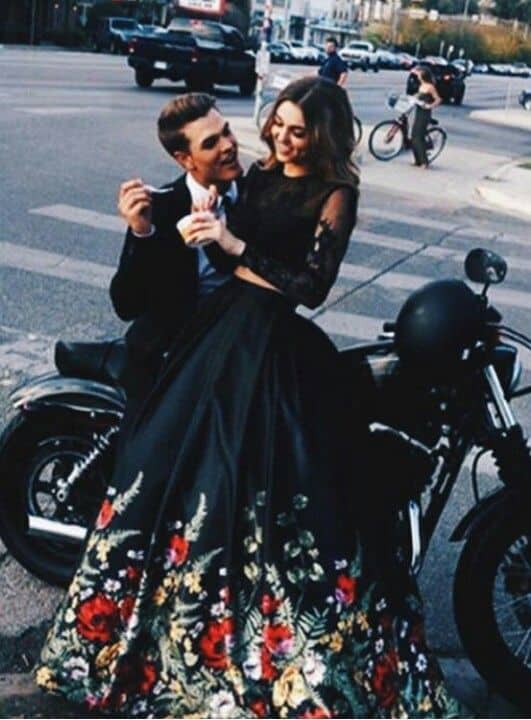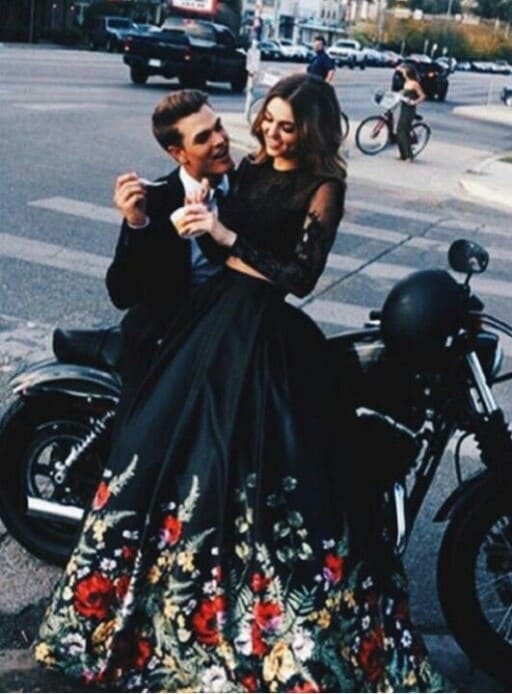 City Walking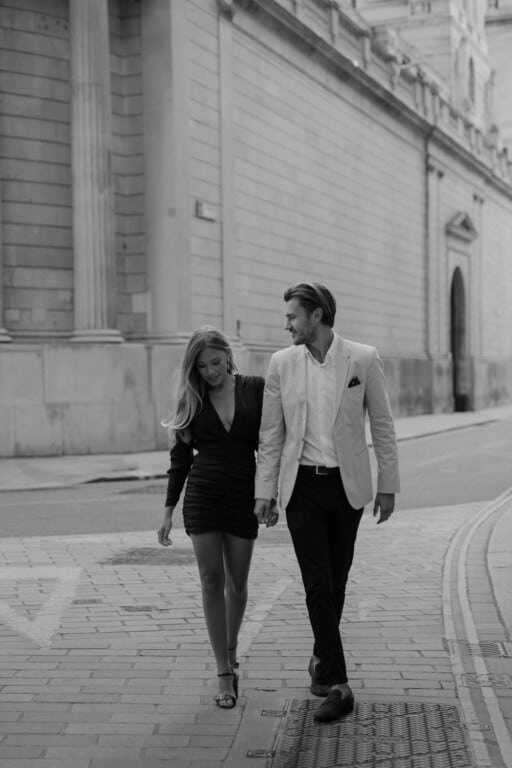 Twirling In The Street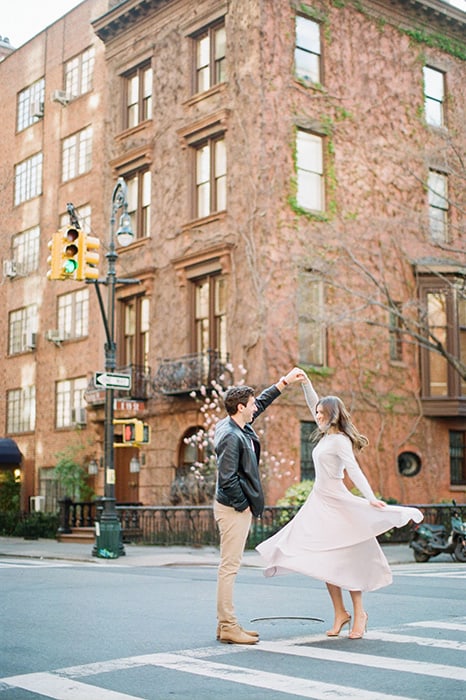 The Eiffel Tower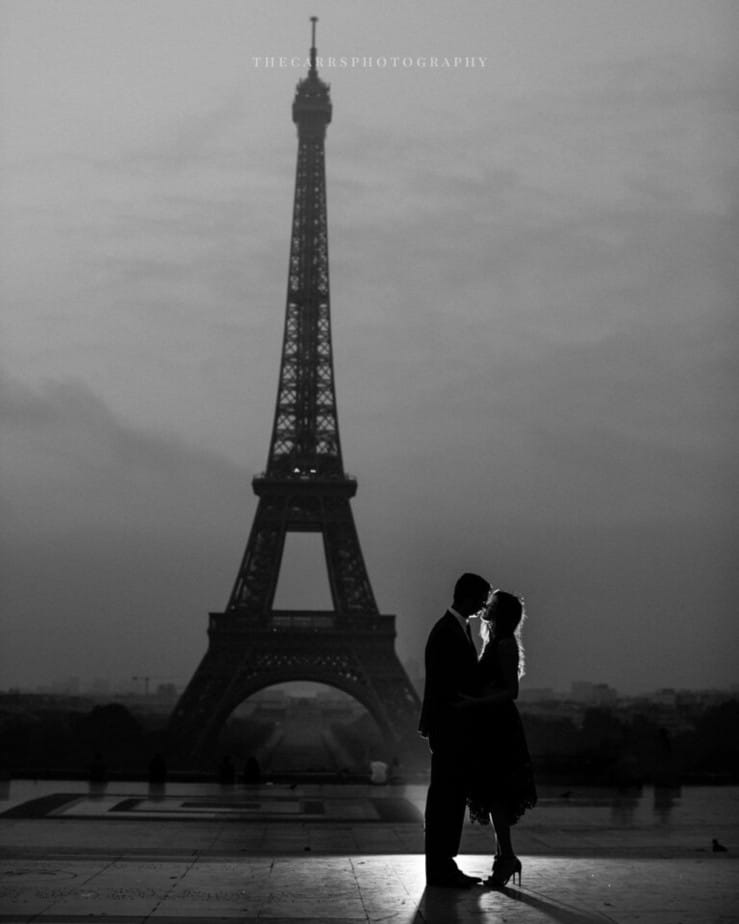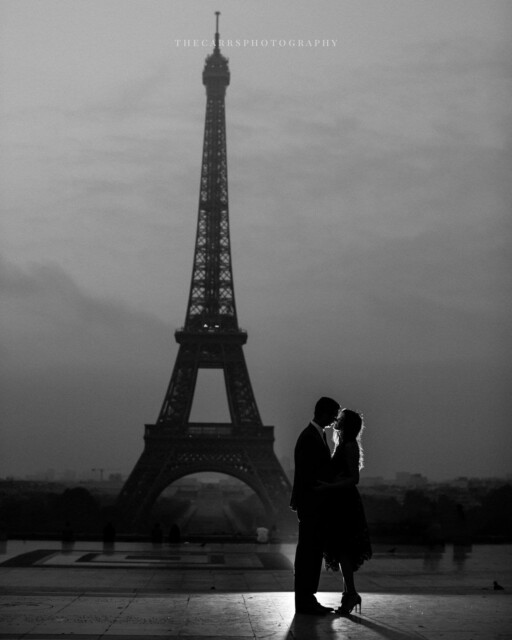 Kissing At A Cafe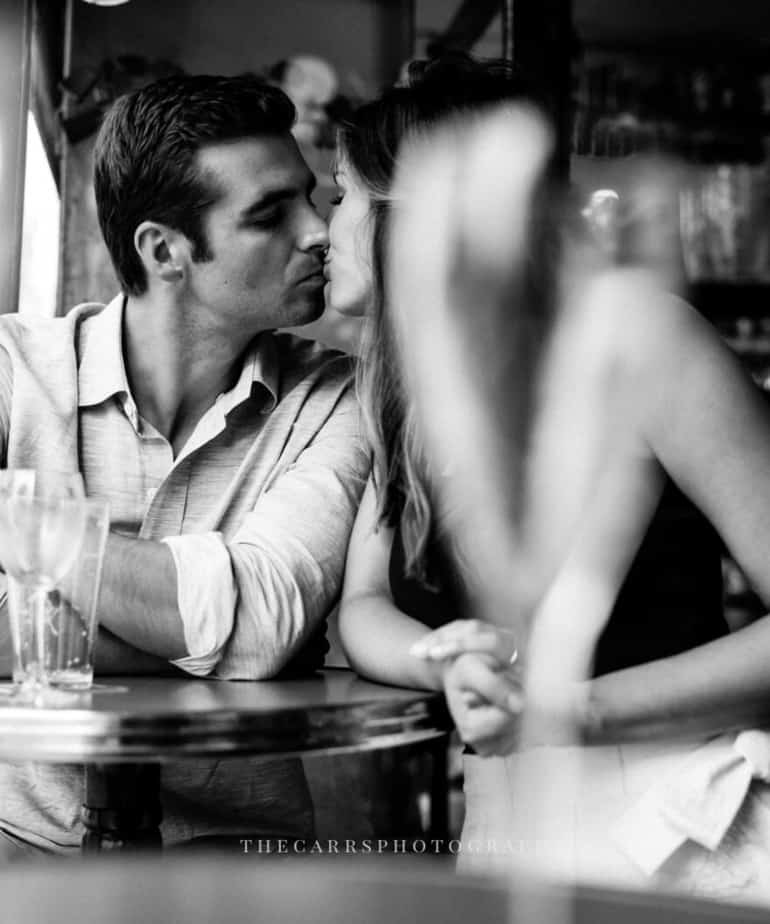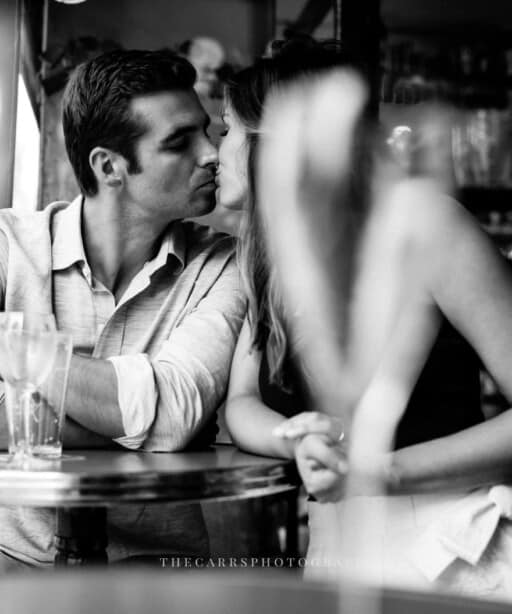 Rooftop Kiss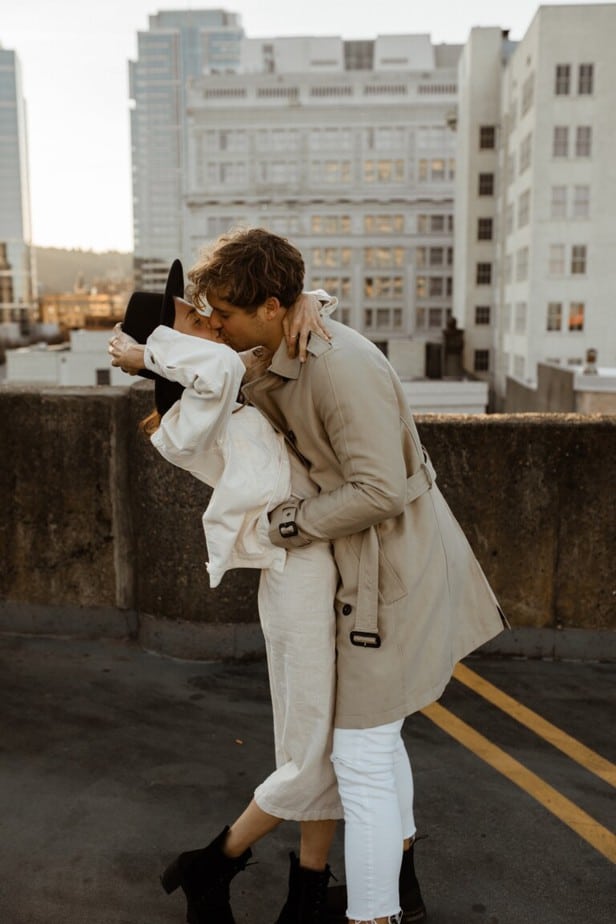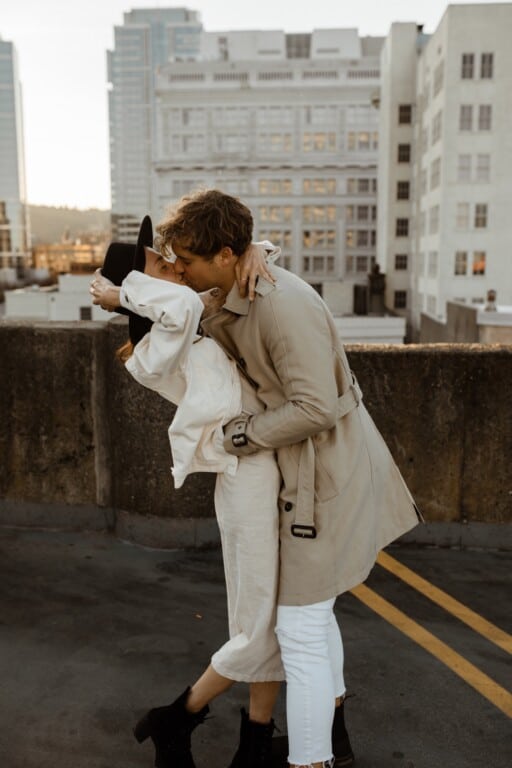 Trendy Rooftop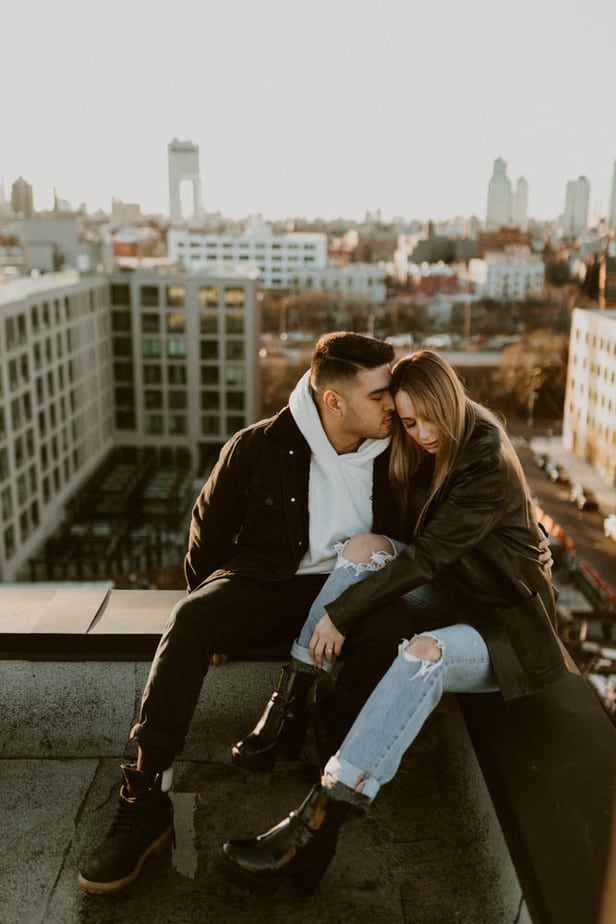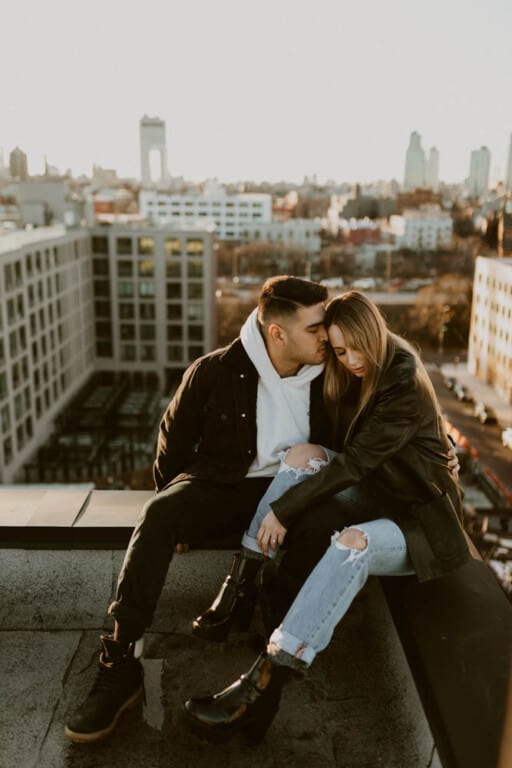 Pizza In Dumbo NYC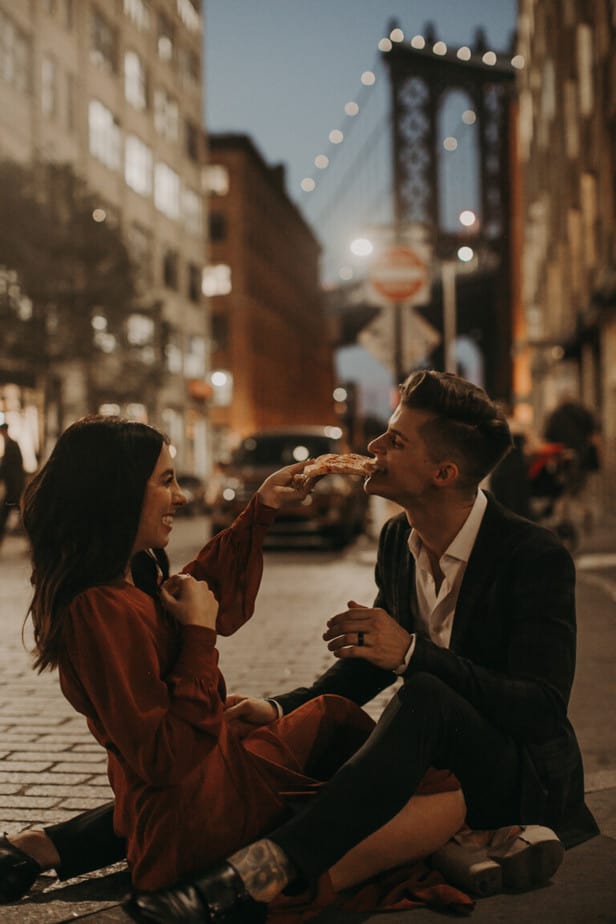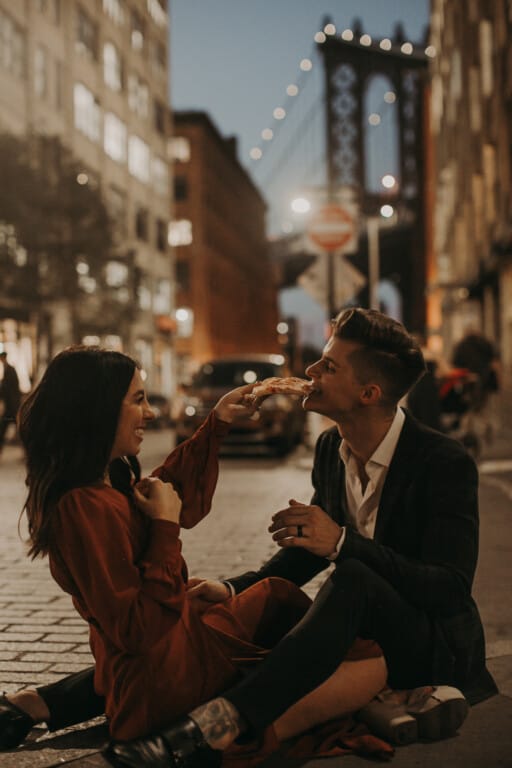 The Subway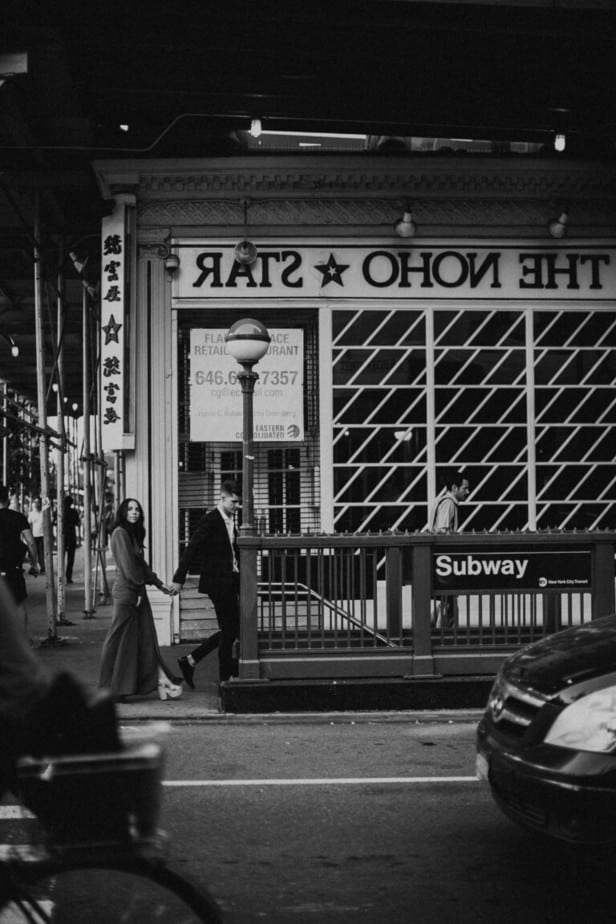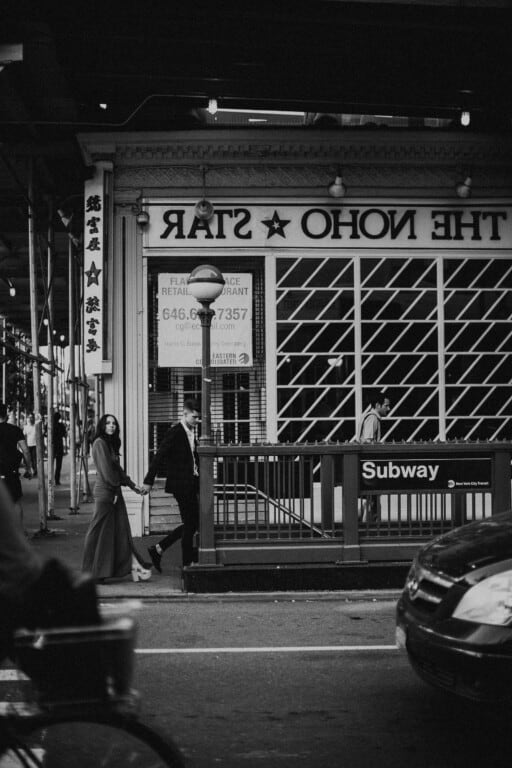 Vintage Brownstones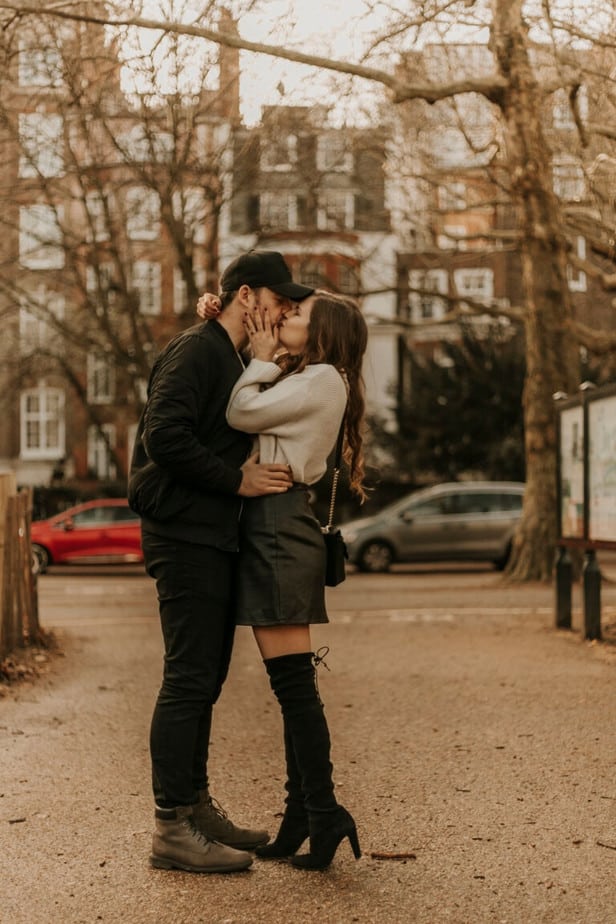 So there you have it: my favorite city engagement photos for inspiration!