Zebra nails are super IN right now for a reason! Consider these fun and edgy zebra nail designs if you're looking for animal print nails.
The zebra print has made a huge comeback as a fashion trend alongside other animal designs. The trend is everywhere: on bags, shoes, clothes, accessories, and, of course, nails.
Making a fashion statement with zebra nail art is easy and hassle-free – zebra print is edgy but also classic. And there are so many different ways to actually style zebra nails, from French tips to reverse colors and even the accent nail. Our collection of zebra nail art ideas includes all of the hottest designs to try!
How To Do Zebra Nail Designs At Home:
Surprisingly, zebra nails aren't too difficult to accomplish at home. This tutorial gives you the steps to do basic, regular zebra nails, but you can easy to modify it to do a different design (such as French tips).
Here is our quick and easy step-by-step tutorial for zebra nails at home!
1. Apply a white nail polish for the base coat and let it dry.
2. Drip a black nail polish on a surface or paper towel and dip your striping brush in it. Choose the size of your striping bus depending on the exact design you're going for.
3. Draw cross lines on your nails over the white to achieve your desired design. Don't worry if these lines aren't perfect: the zebra nails look can definitely be a little rough and look great.
4. Finish your nails with a glossy (or matte) topcoat.
And that's it! Pretty easy for anyone with moderately steady hands.
Don't want to go through the hassle of doing your zebra nails at home? Looking for stick-on nails with zebra print that are actually high quality? Check out the press-on nails on Etsy.
Zebra Nails:
Here are some of our favorite zebra nail designs to copy. Enjoy!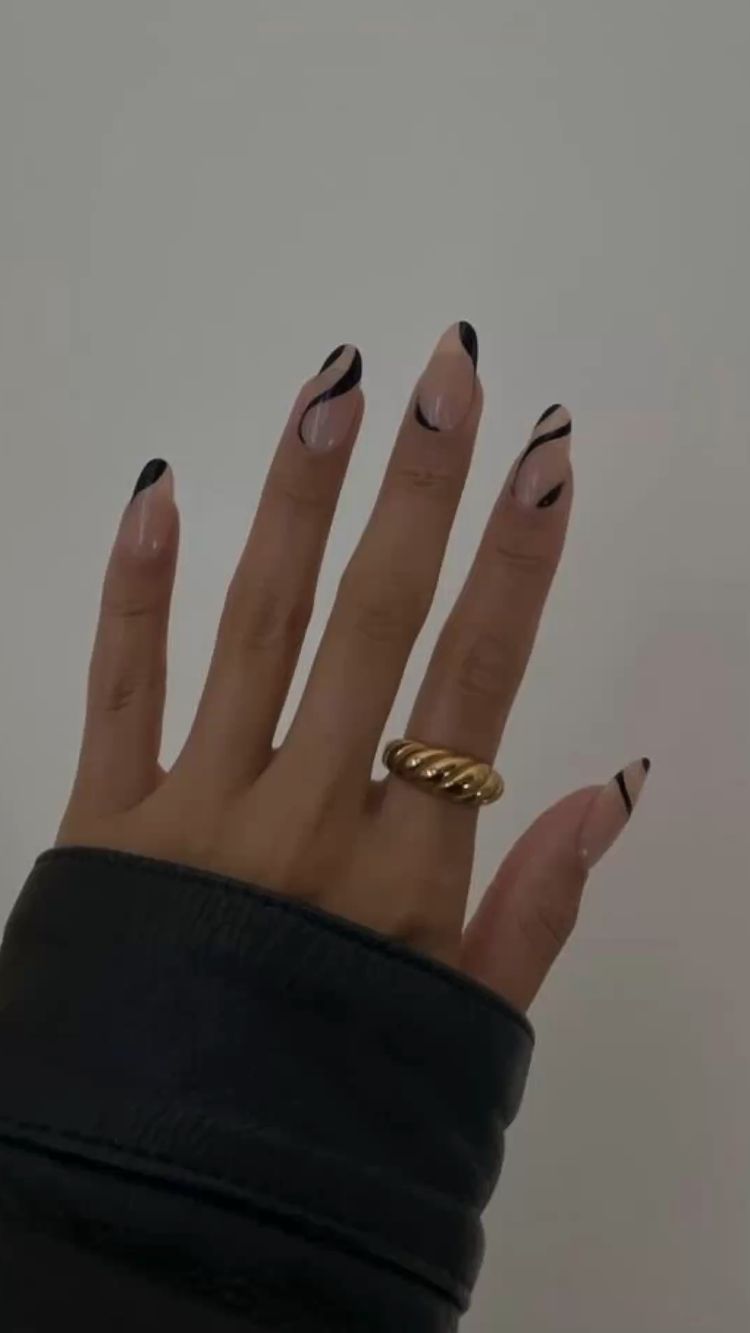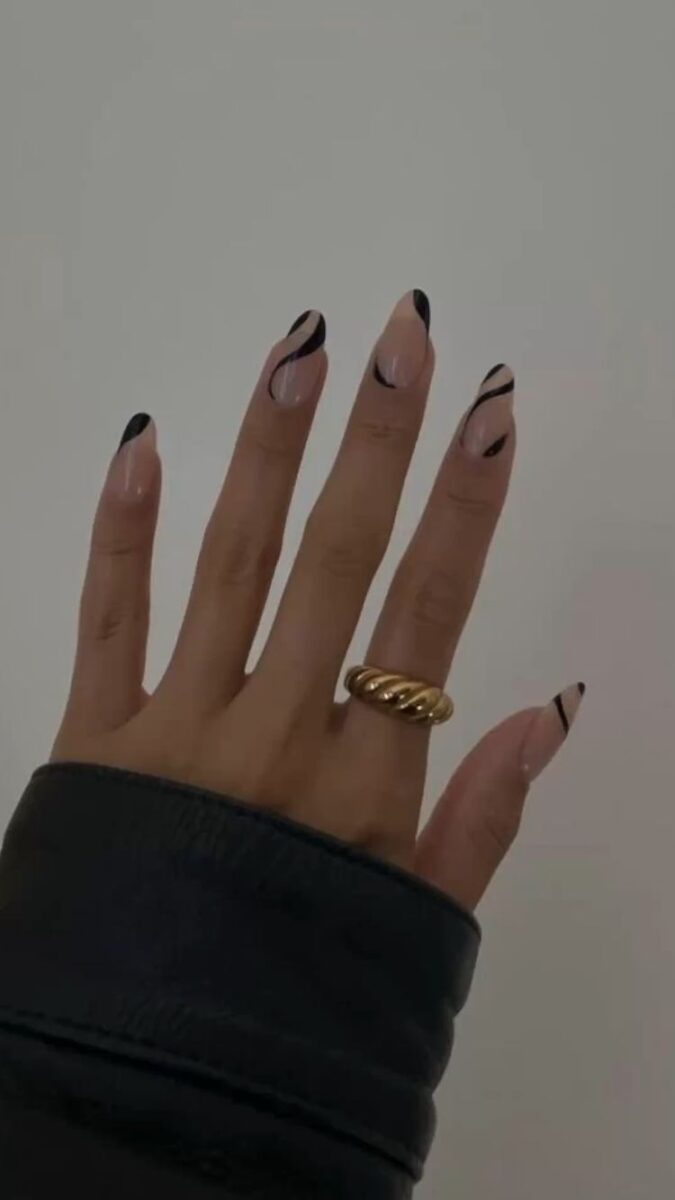 This is one of the more subtle zebra nail designs if you're looking for just a hint of animal print nails. Plus, it's super easy to do at home: simply paint on your black strokes over nude nails.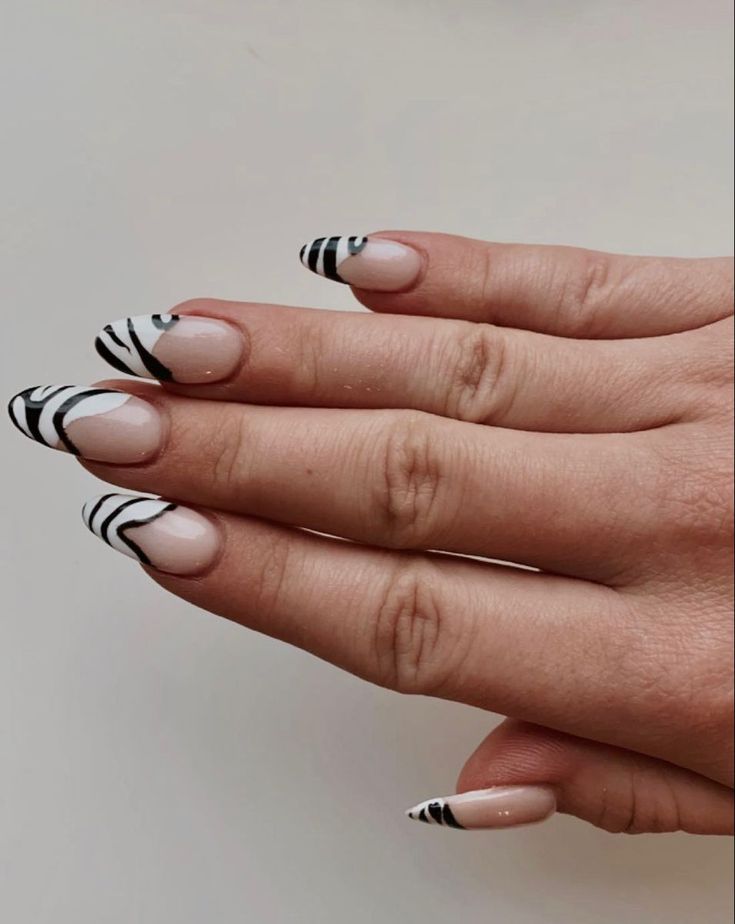 I love these zebra nail designs! They're French tips but with a twist. So fun for any season!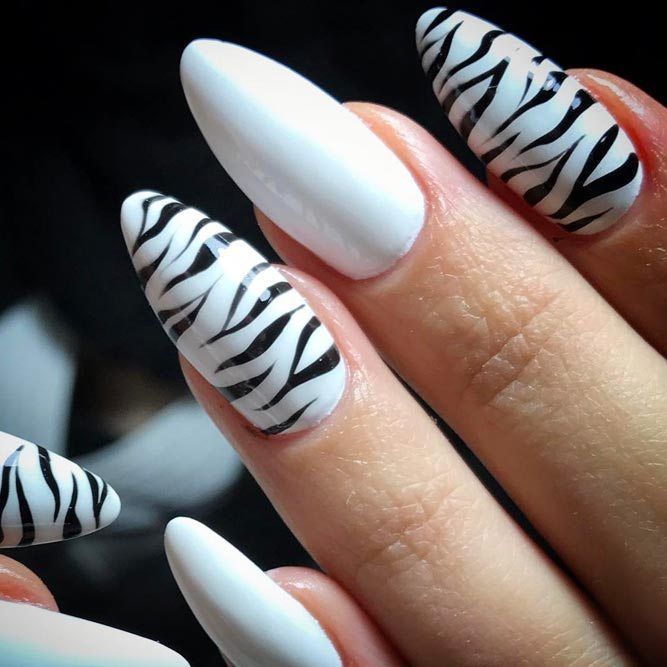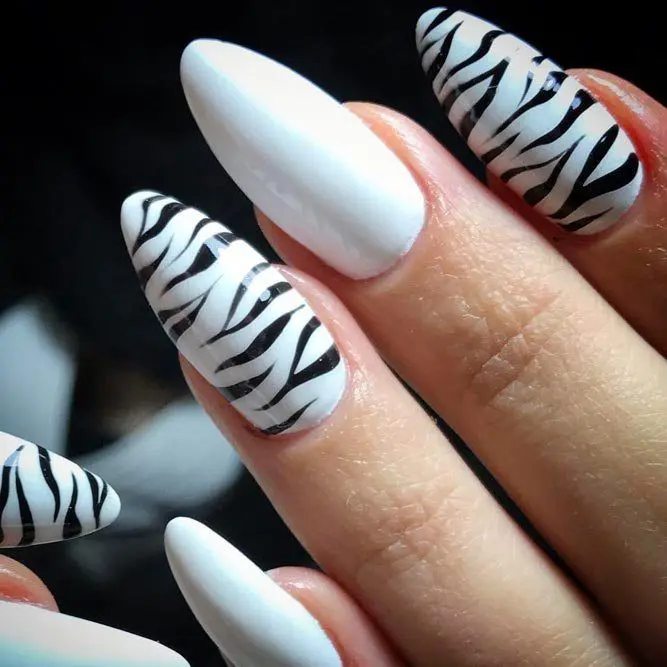 The accent nail is really fun when every other nail is zebra print.