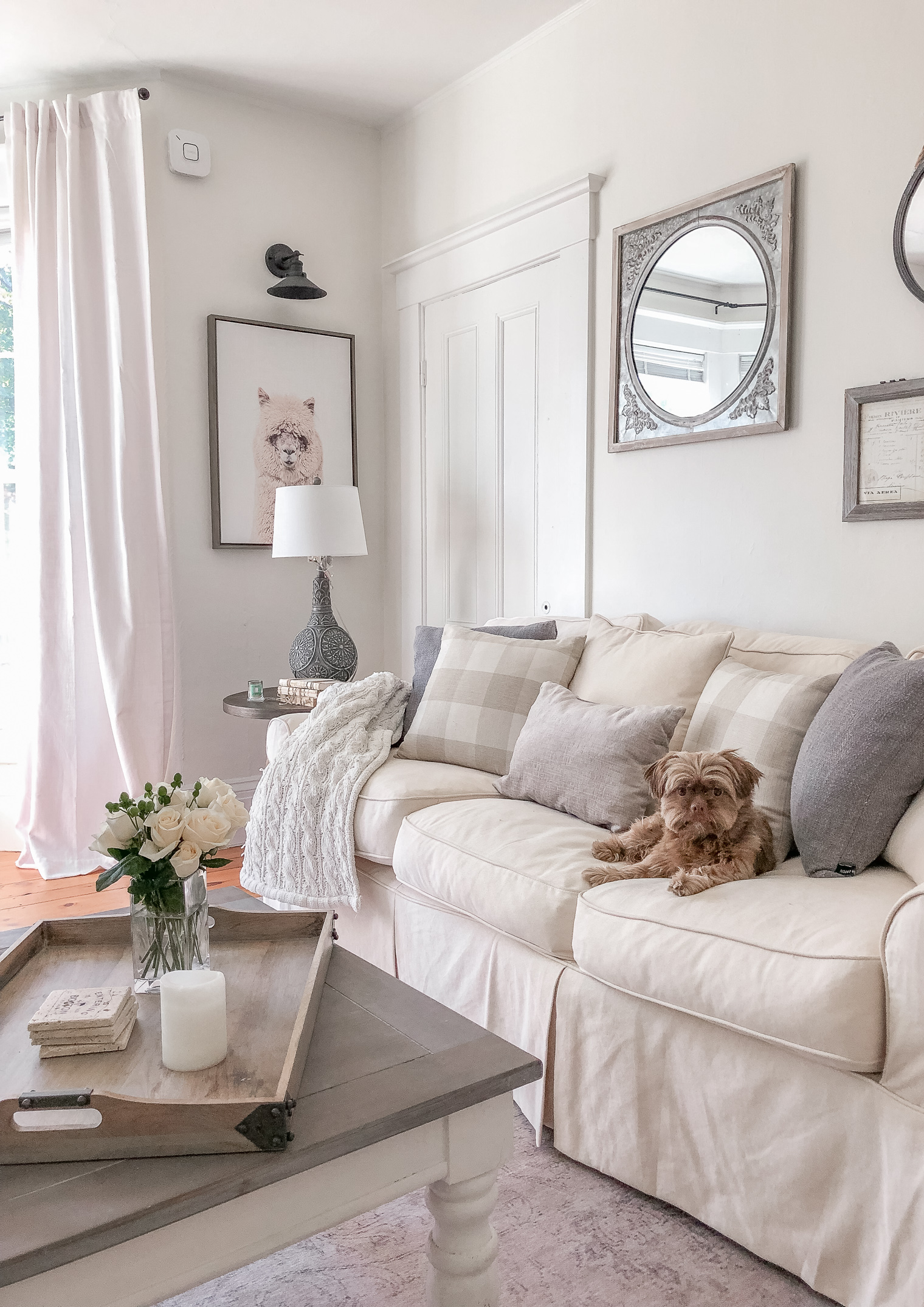 When we first moved into our Dover apartment, we had basically no furniture. Does a broken couch that I used in college count? That was about the extent of our belongings.
About a year later, we were lucky enough to have Raymour & Flanigan offer to re-do our living room! I cannot say enough good things about the furniture we've received.
I've been getting a lot of questions about our living room re-do, so I finally put together this post and am super excited to share our new furniture with you. I'll also talk about how how we chose our pieces and put the room together!
The Process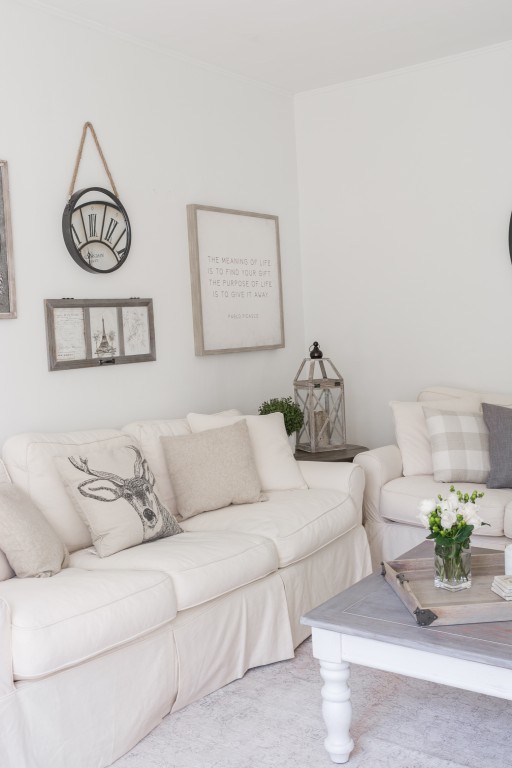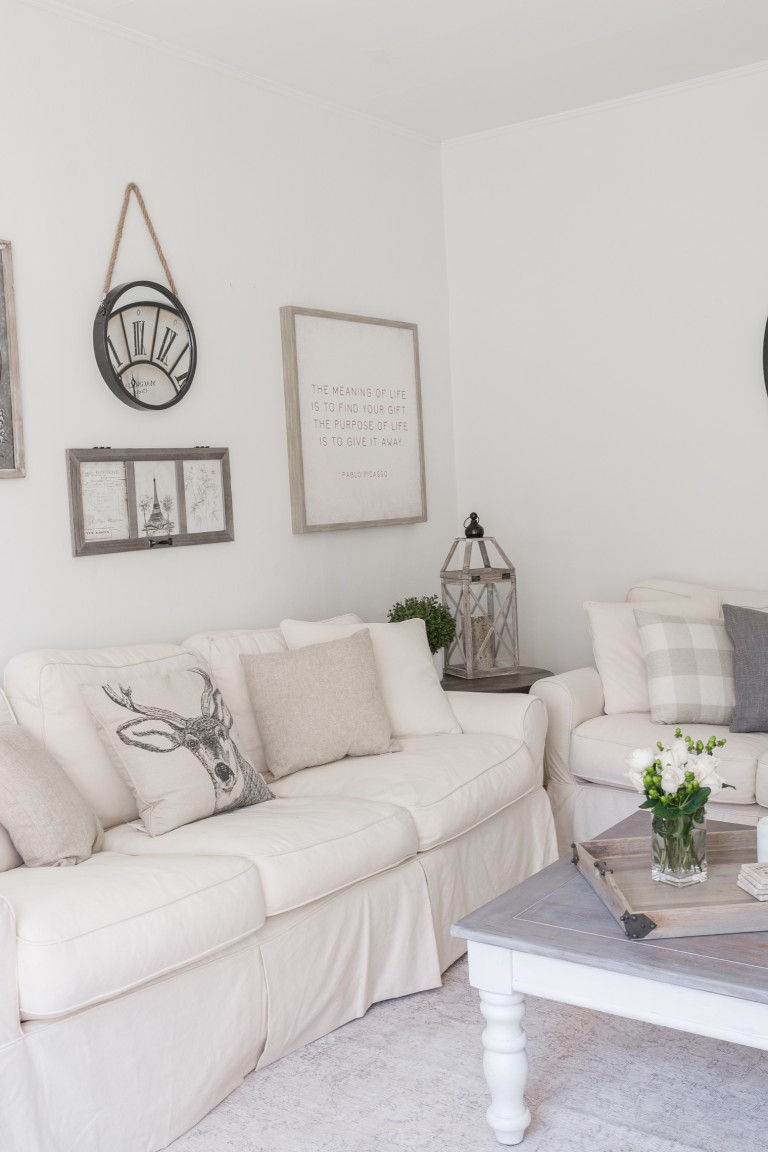 Ordering from Raymour & Flanigan was super easy. On a quiet Saturday morning, we decided to make the trip to the North Attleboro store in Massachusetts to choose our furniture.
The showroom is really well-stocked! I had done some research online to have an idea of what I wanted, and everything I had liked was in stock.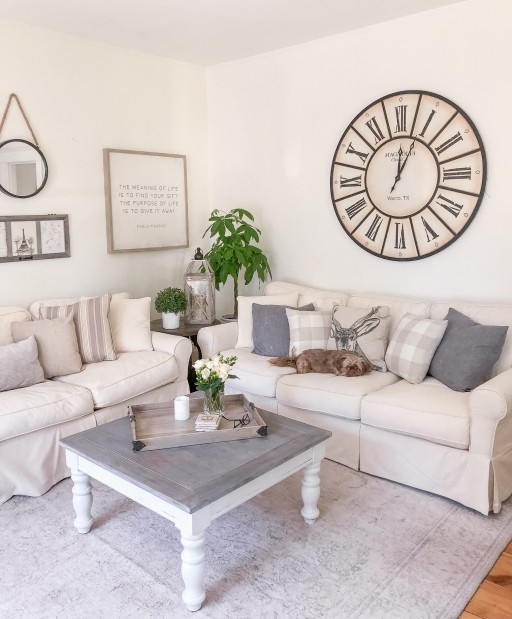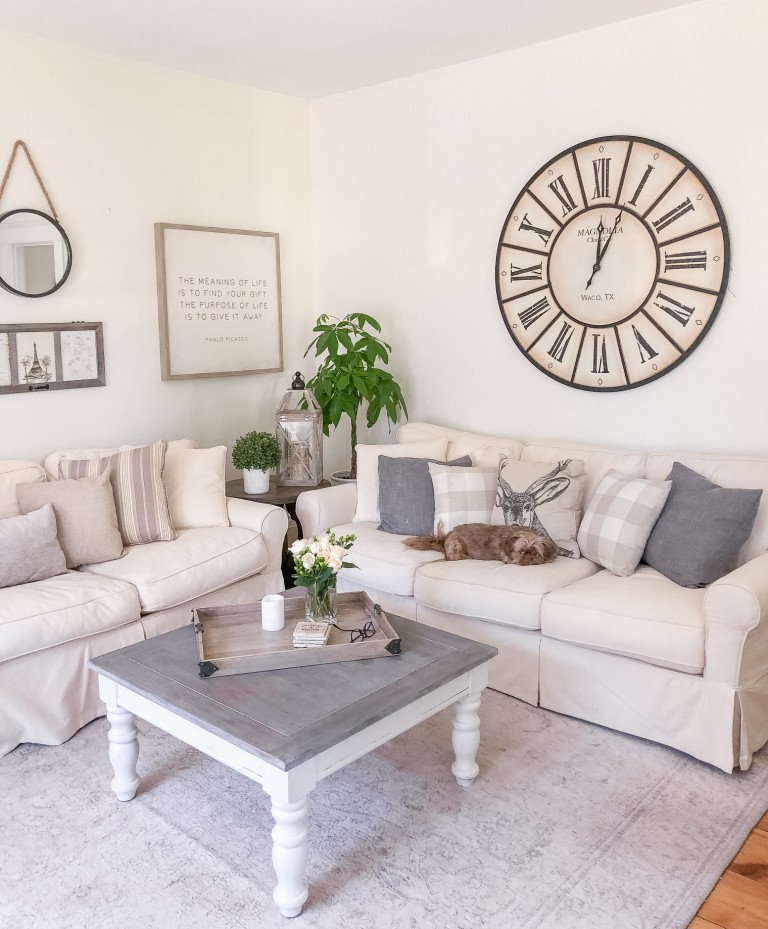 There's a huge variety of styles. I tend to think my style is somewhere between Modern Farmhouse and French Country; I was able to find pieces that perfectly fit that blend and were exactly what I had in mind. There were tons of sections for basically every style: contemporary, urban, cottage, etc. You name it and it's there!
We were helped by a few different customer service representatives, and they were all helpful without being pushy! I'm super indecisive and needed a good 2 hours to choose the couches. No one minded!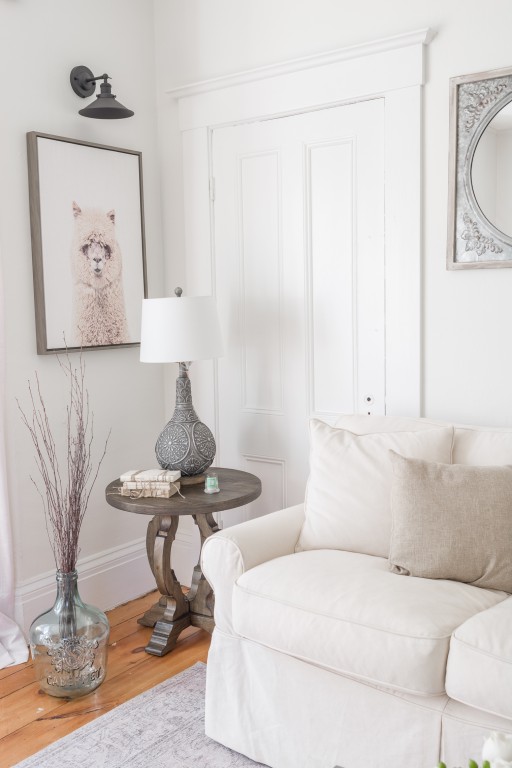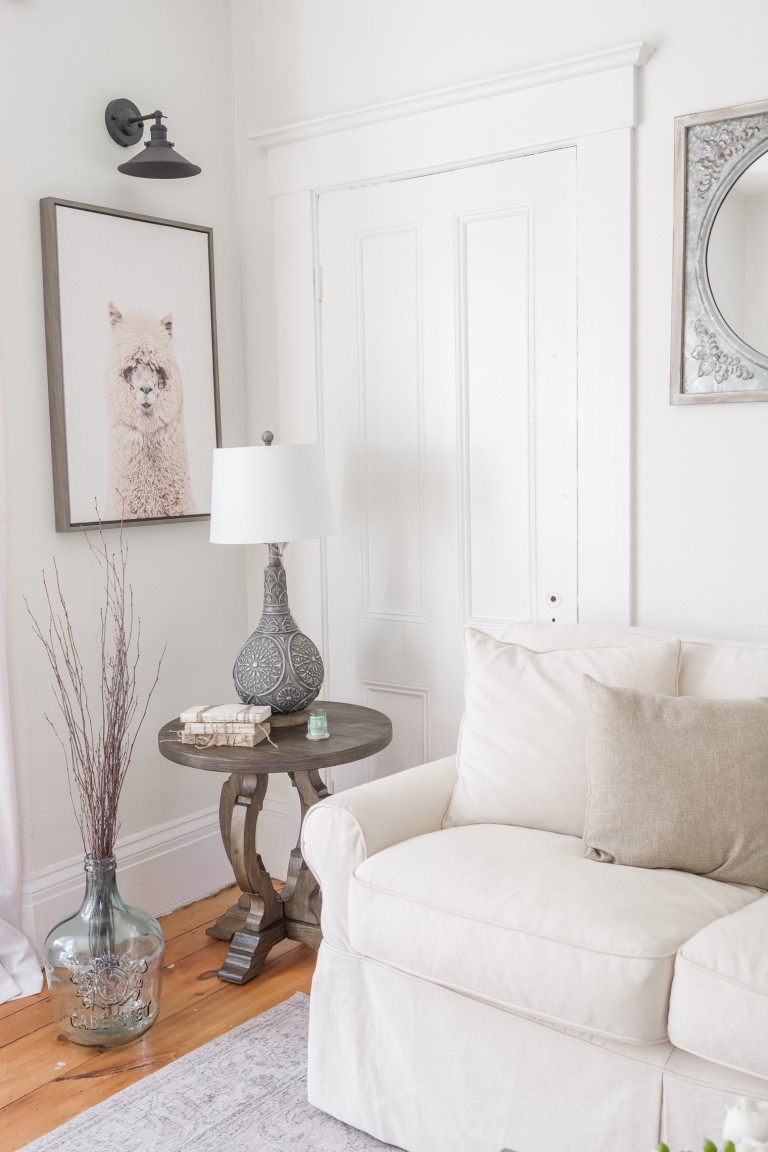 Raymour & Flanigan offers 3 day delivery, 7 days a week, with no assembly needed! Everything literally came into our home completely set up and we suddenly had a brand new living room.
The store offers next day mattress delivery as well and 100% free shipping. Couple that with some really affordable prices and it can't be beat!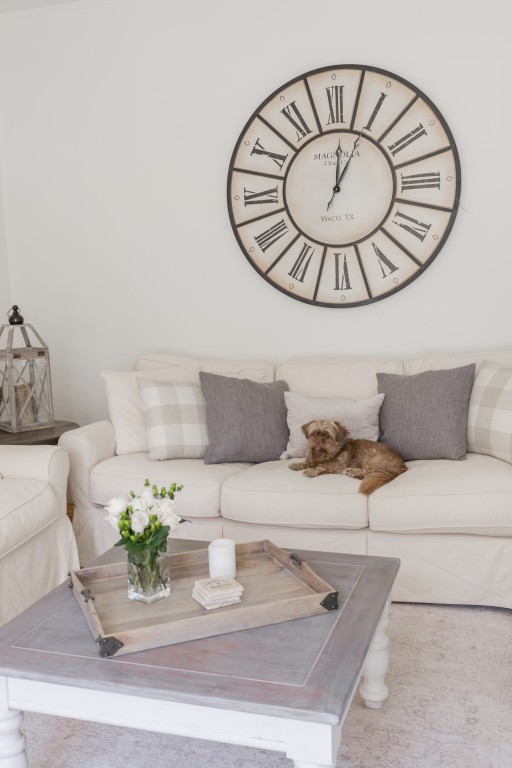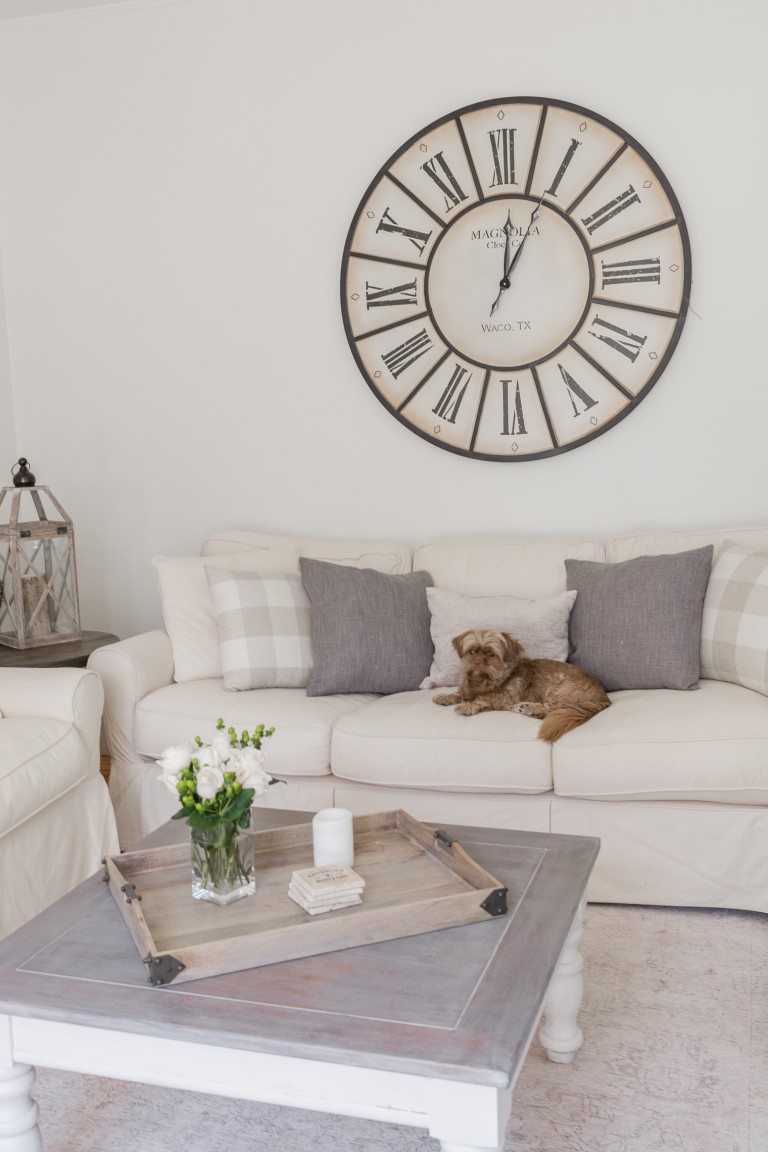 We ended up going with two regular sized couches, one with a pull-out mattress. They fit perfectly in our room and have slipcovers, which is the only way I could be brave enough to commit to white couches!
We also chose two wood end tables to compliment the couches. We already had a coffee table, so we went instead with a TV stand.
The quality of the wood pieces is especially amazing! They're very sturdy and durable. They're also extremely heavy, so you can put a variety of objects on them without worrying about the table tipping over.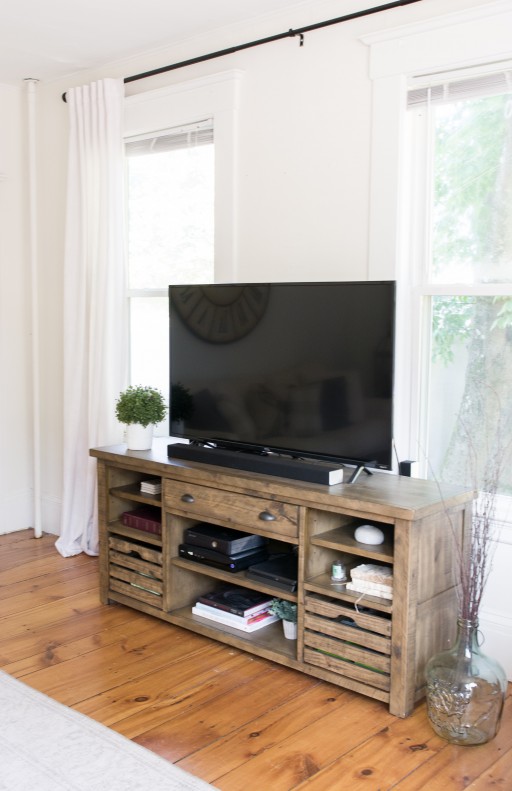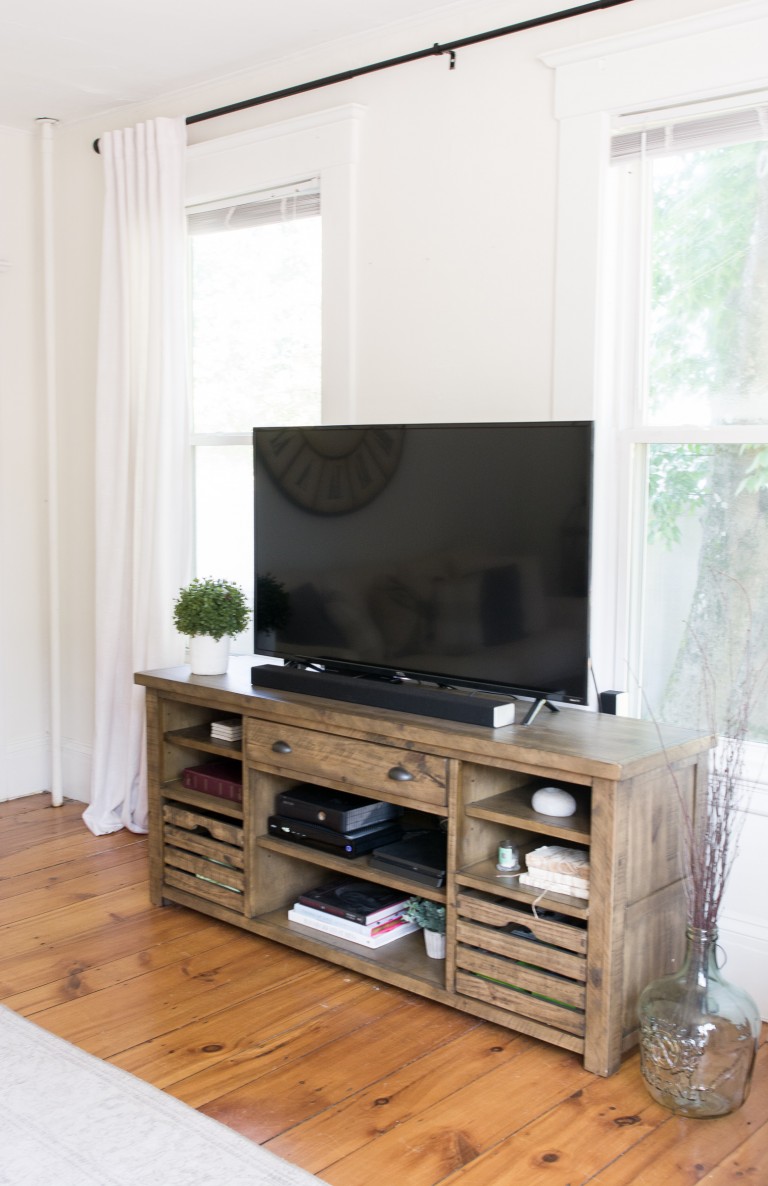 Before
As you can see, our living room setup was a little sad! The couch was on the smaller side, which is perfect for college, but less than idea for this larger, very adult living room.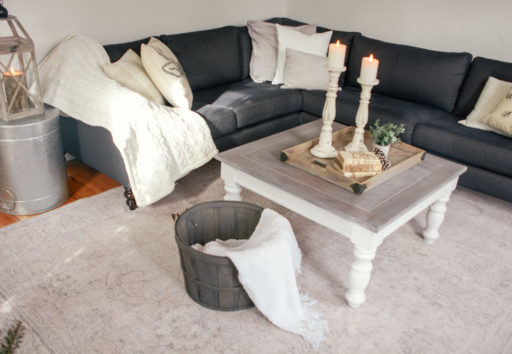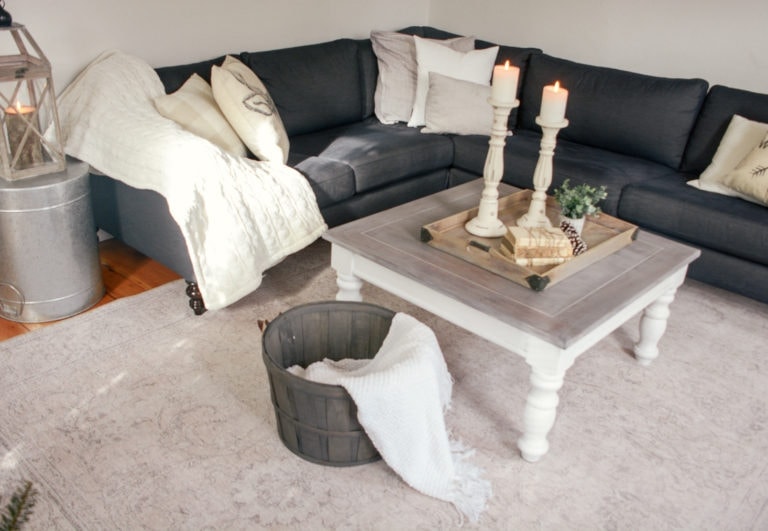 While a dark couch definitely hides everything, it also sucks up all of the light in the room. I wanted pieces that will brighten up those corners and reflect light back.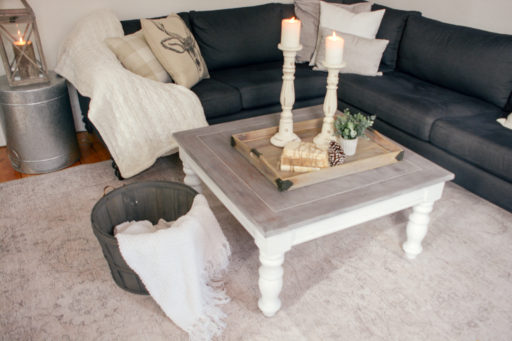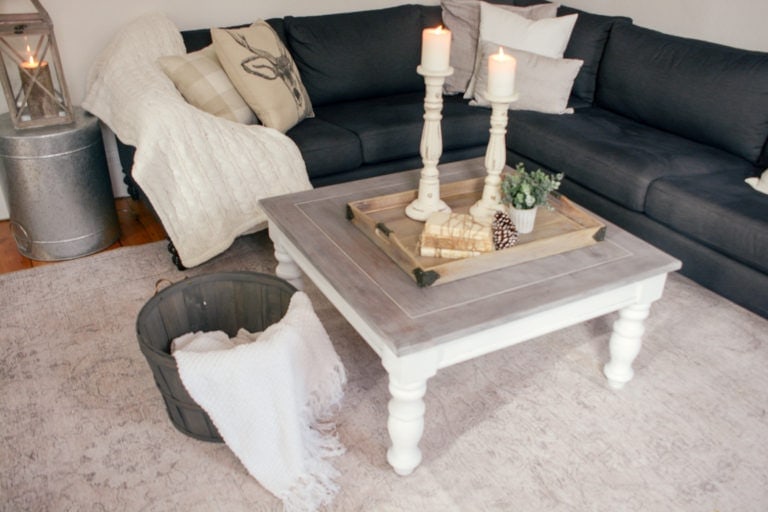 I wanted our furniture to be perfectly to scale in this room. We have large windows and high ceilings, and the furniture needed to reflect it.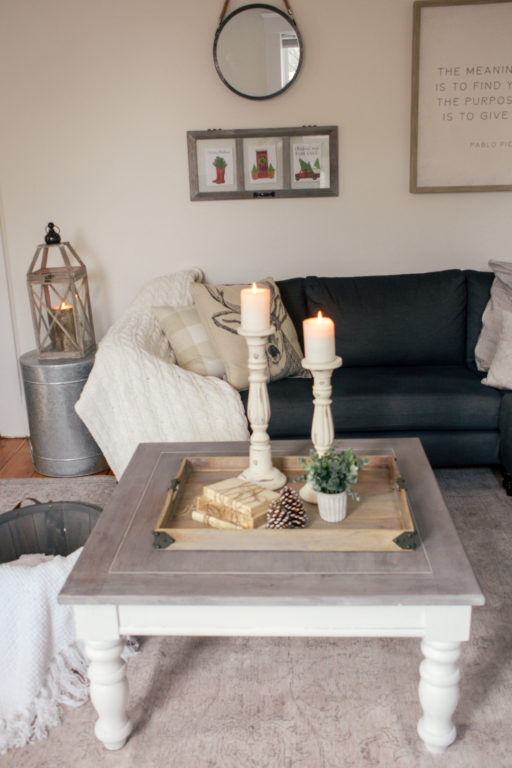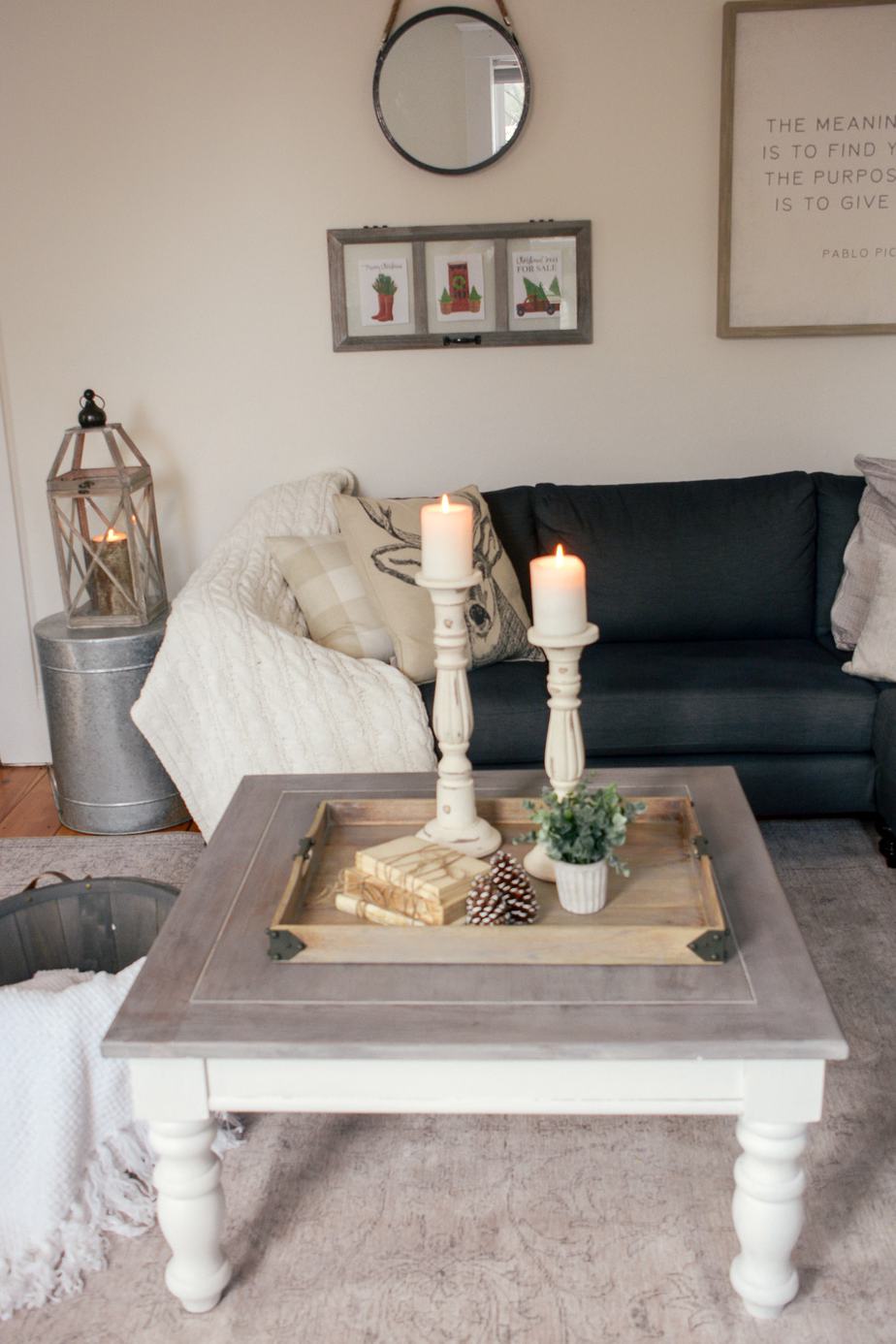 We didn't have a great nightstand (just this tin bucket), and we clearly needed some different types of wood in the room. We also needed a better TV stand (we had a short black one) although that isn't visible here.
What I Kept
Our coffee table works for now because of the proportions of the room – we need a square coffee table that fits it exactly.
I also kept our lamps and artwork. The two very different lamps we have worked perfectly on the wood end tables!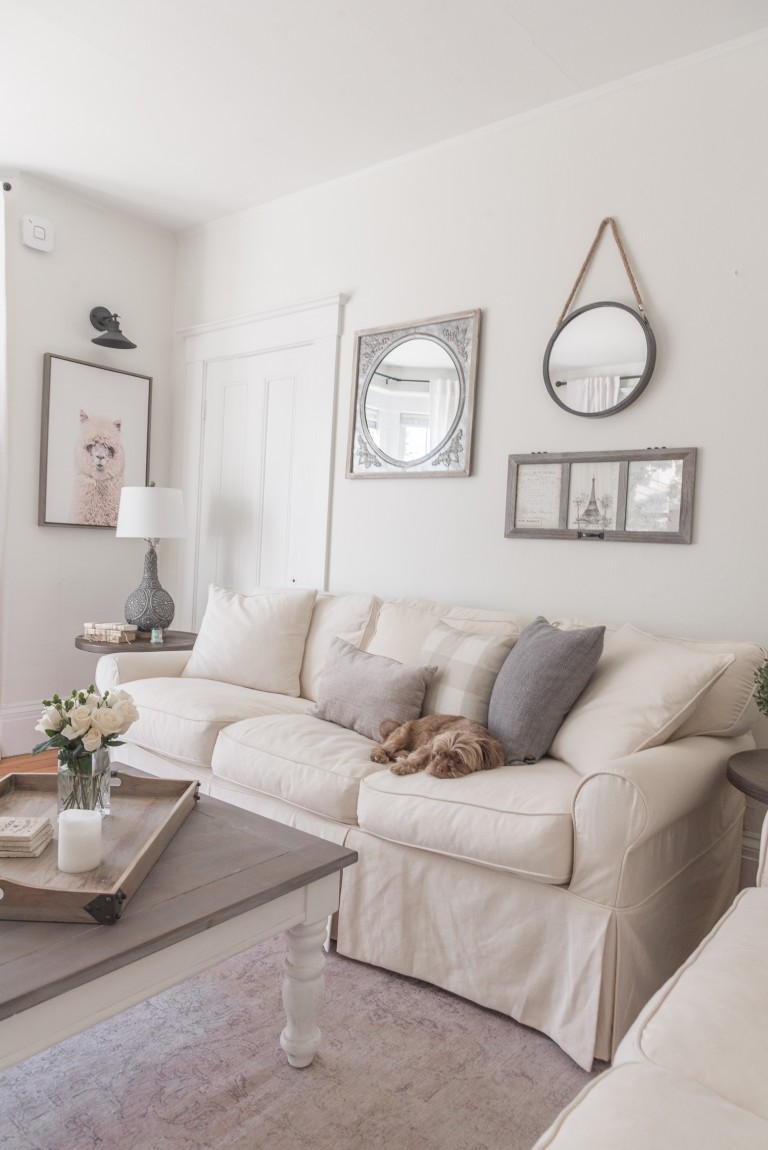 This rug is my absolute favorite, so there was no way I was getting rid of that. It has a French Country vibe that I love! I also kept the coffee table – I redid it myself, and after way too many hours of work, I've decided to keep it for at least a few years.
Clearly, what we needed the most was a couch. These slipcovered couches are literally a dream come true for me. I love all white everything, but I'm also super messy. I've already washed these slipcovers once and there isn't a stain on them.
After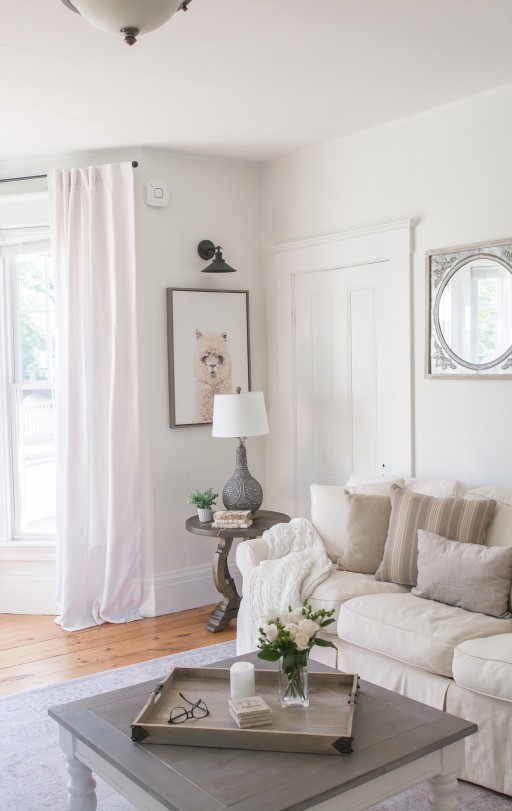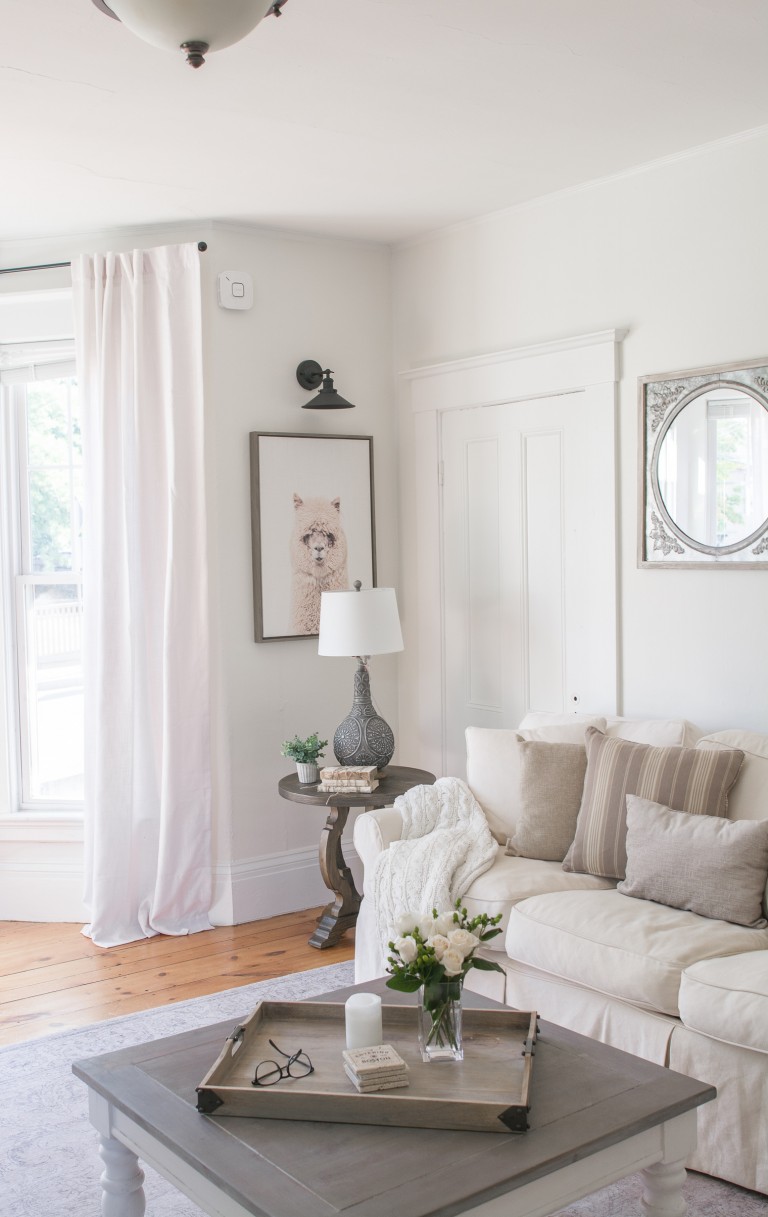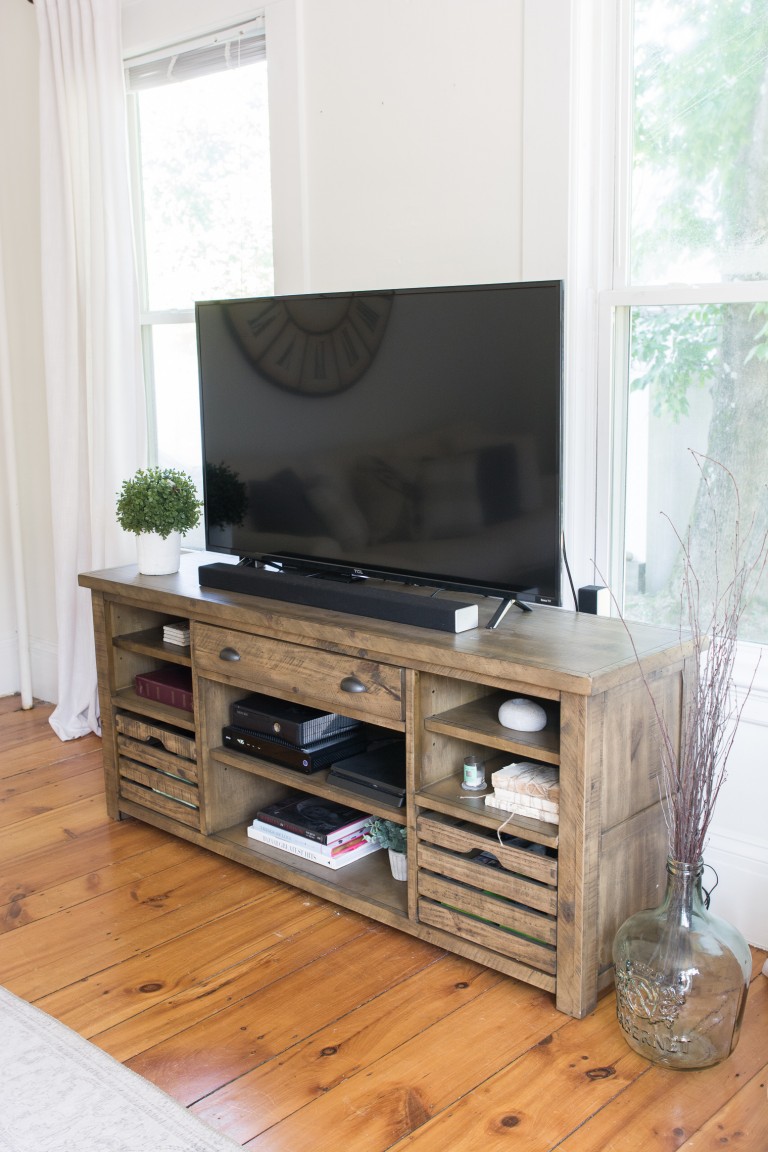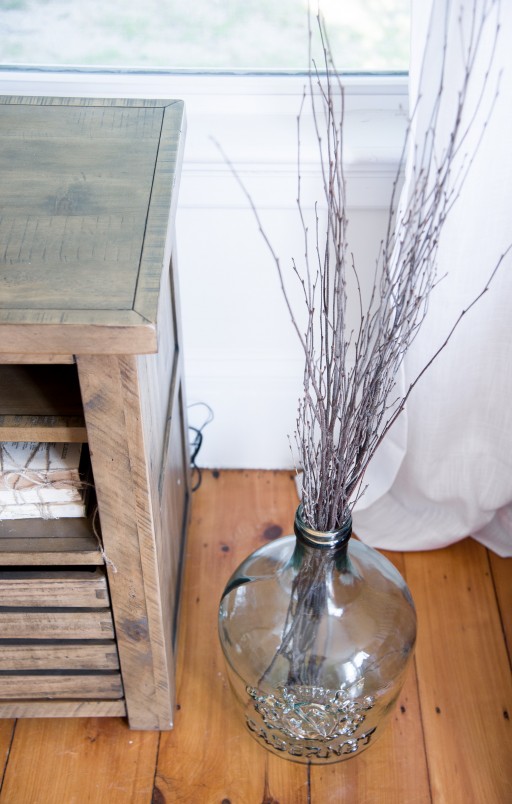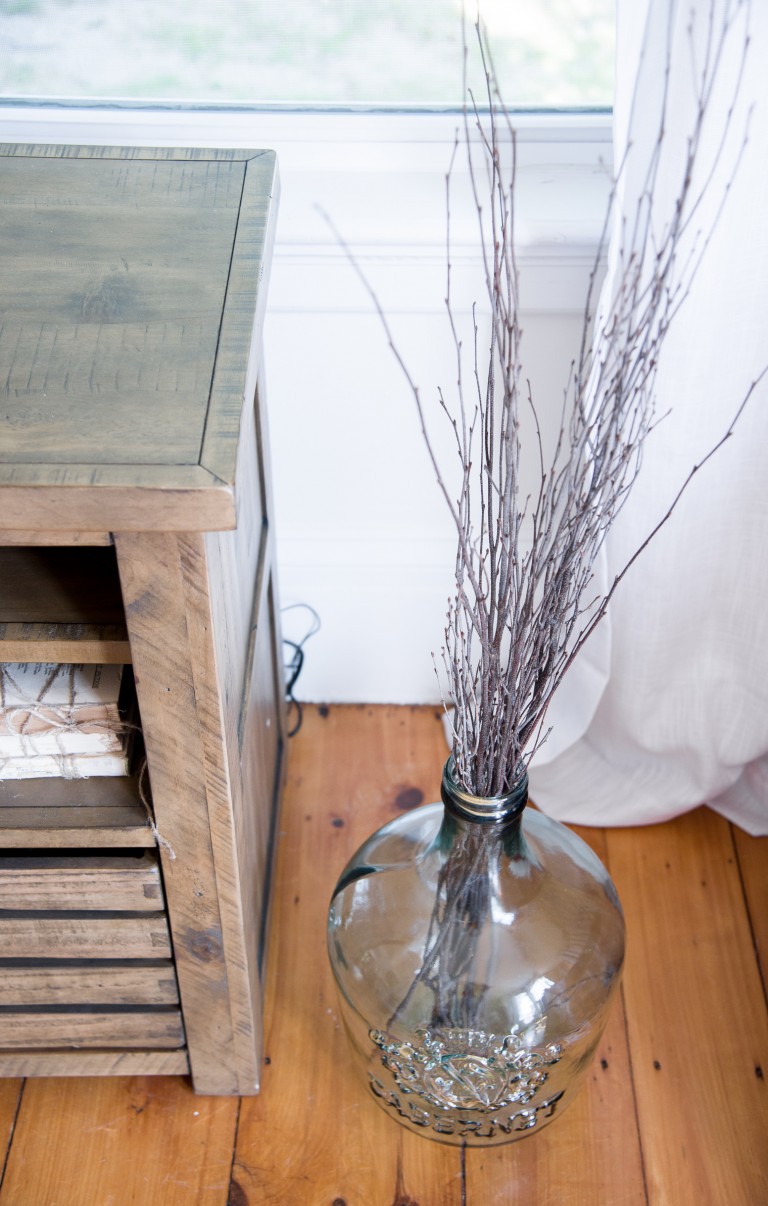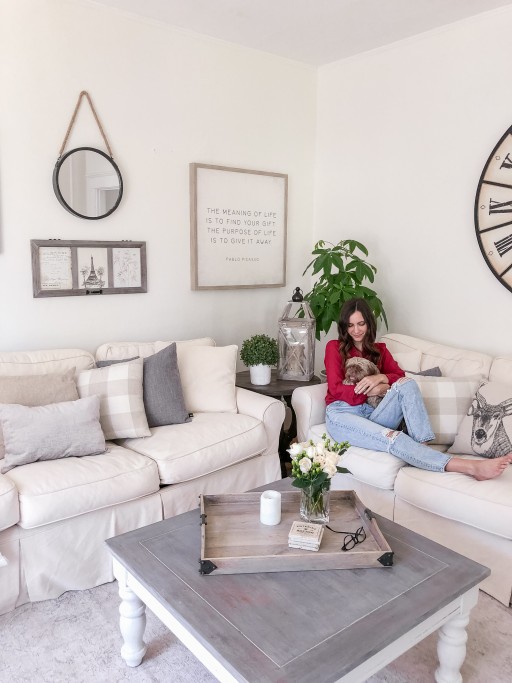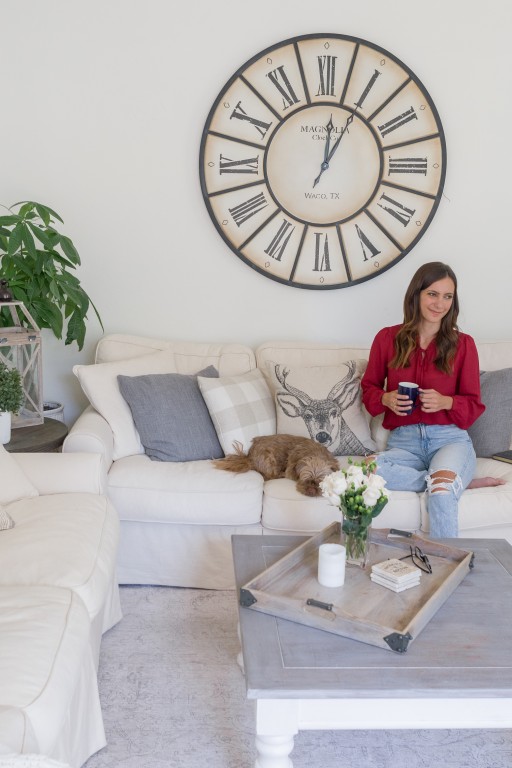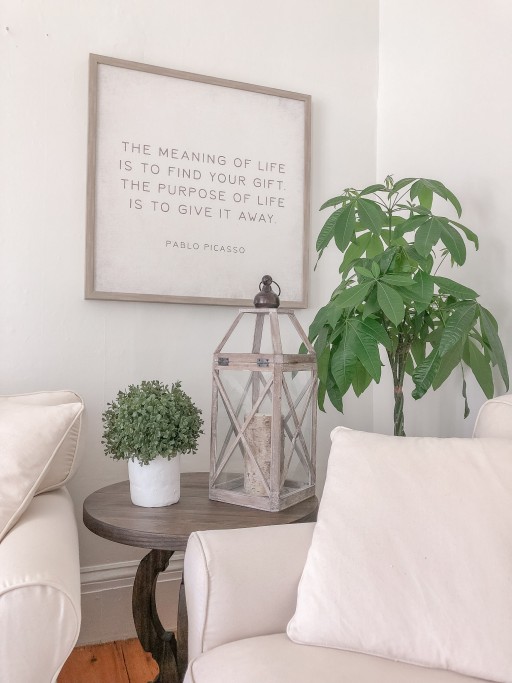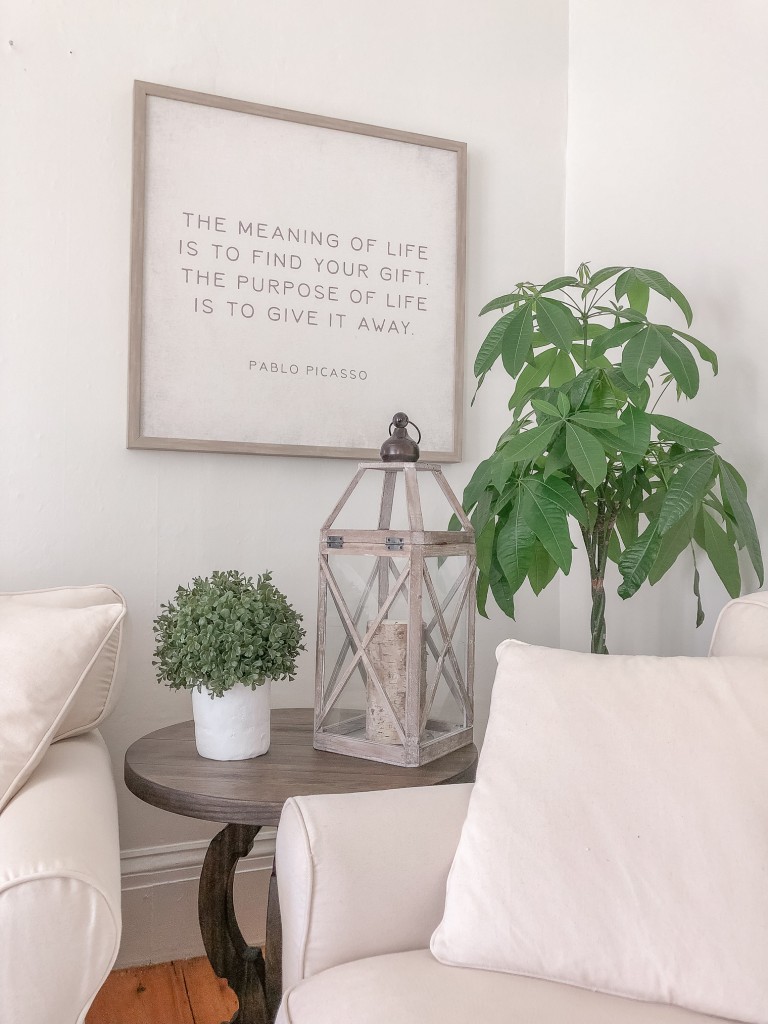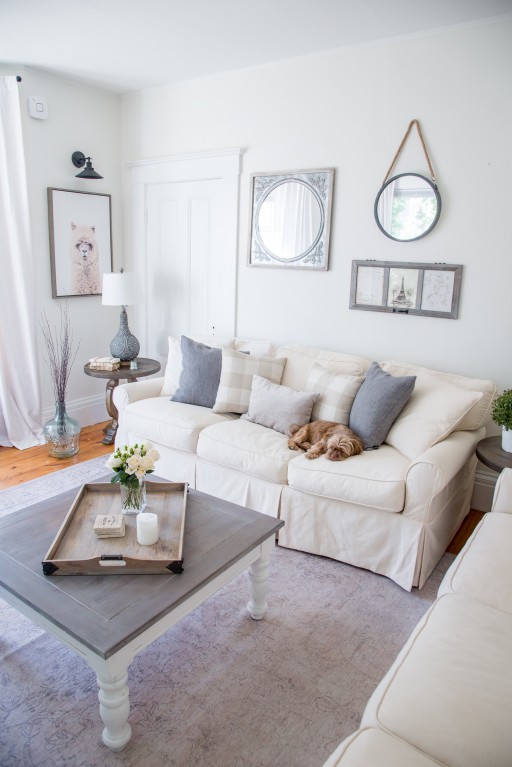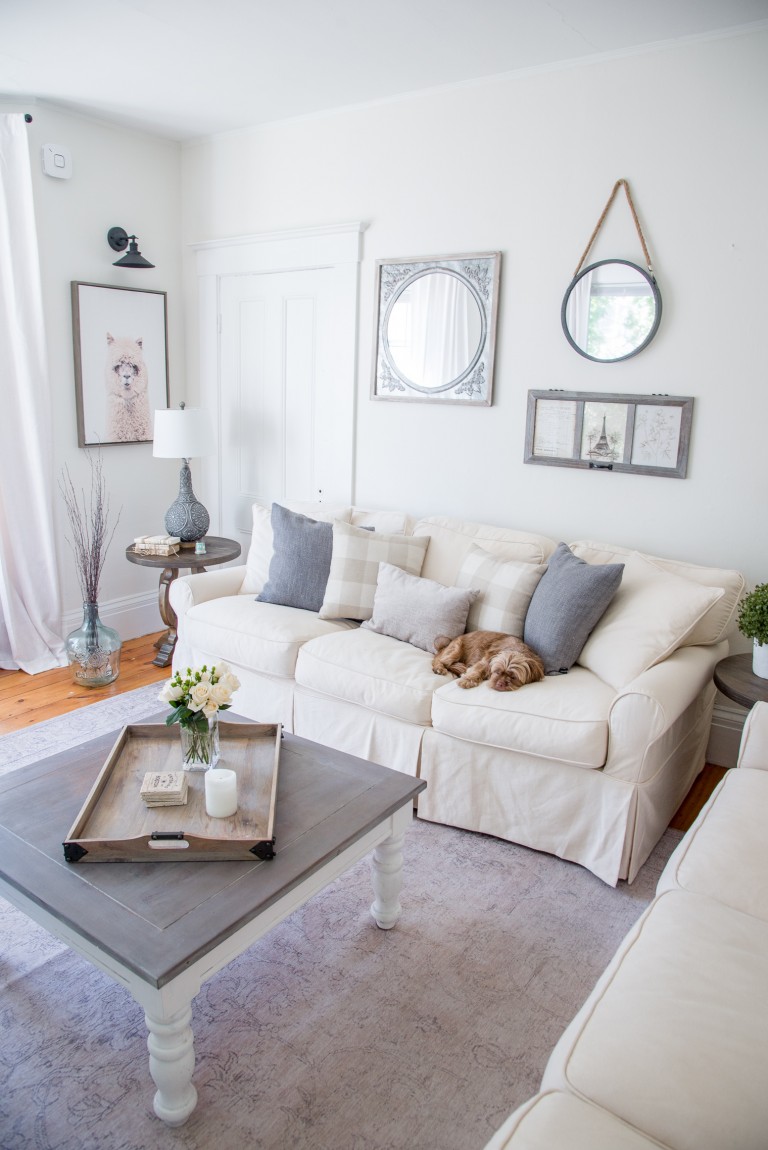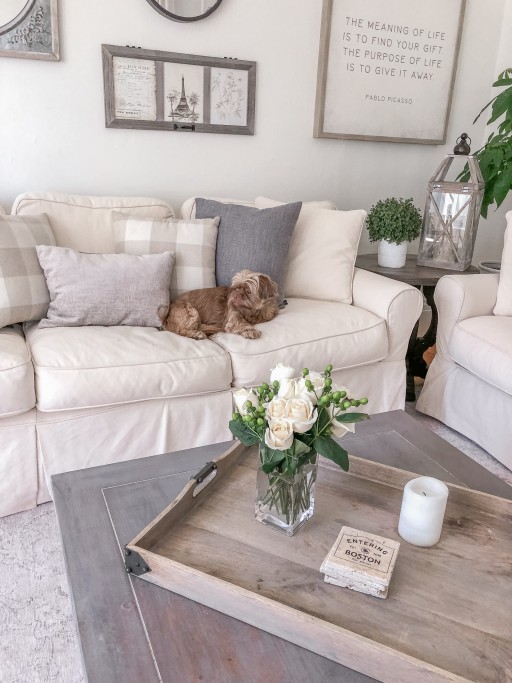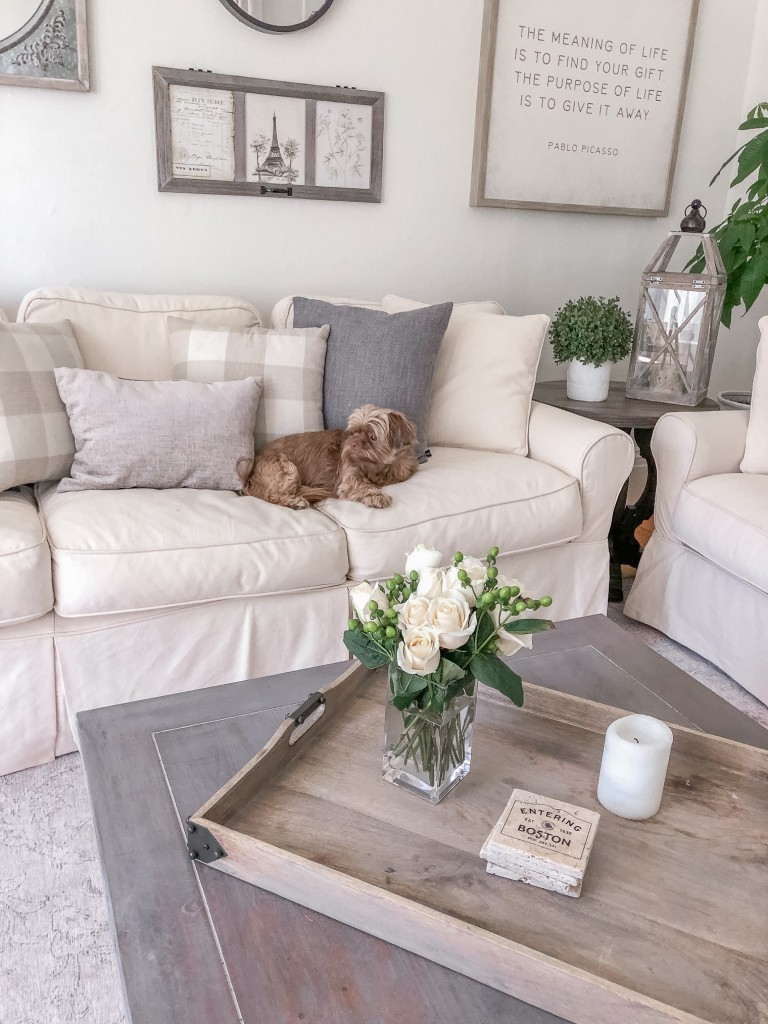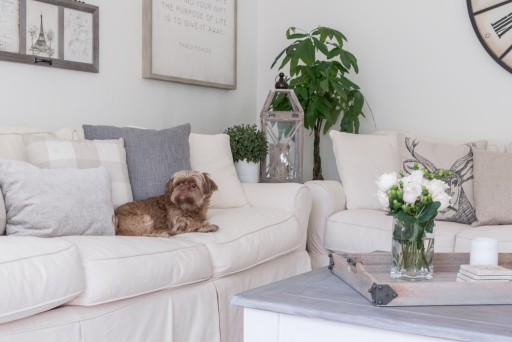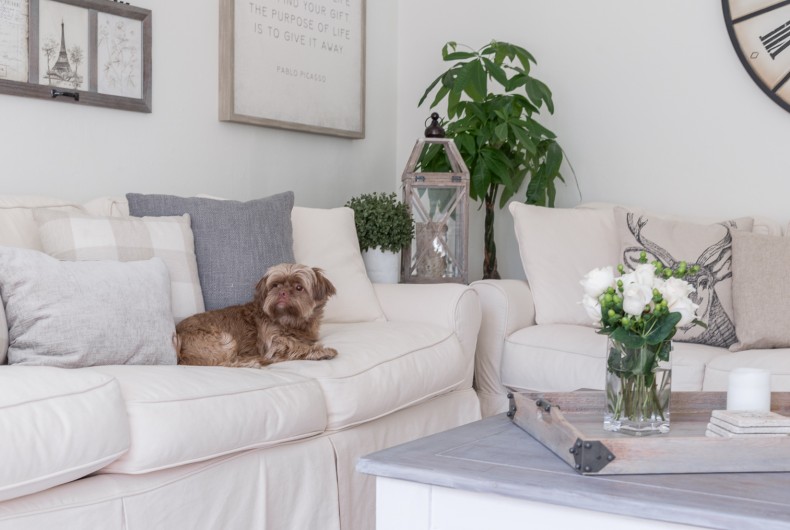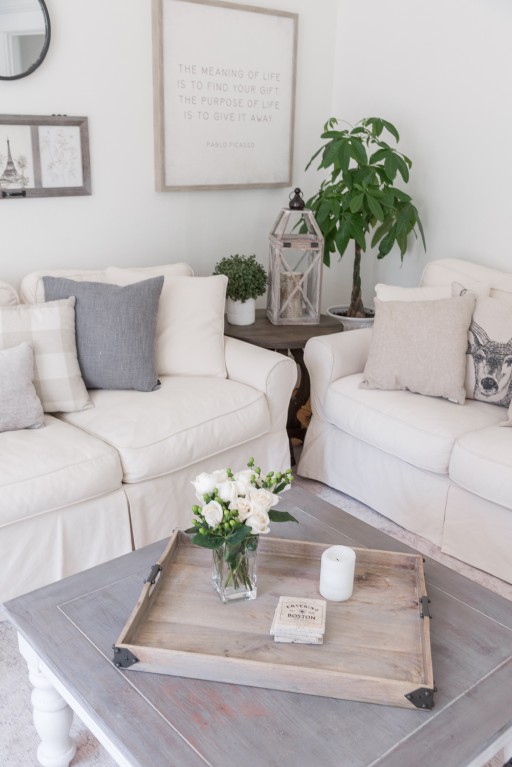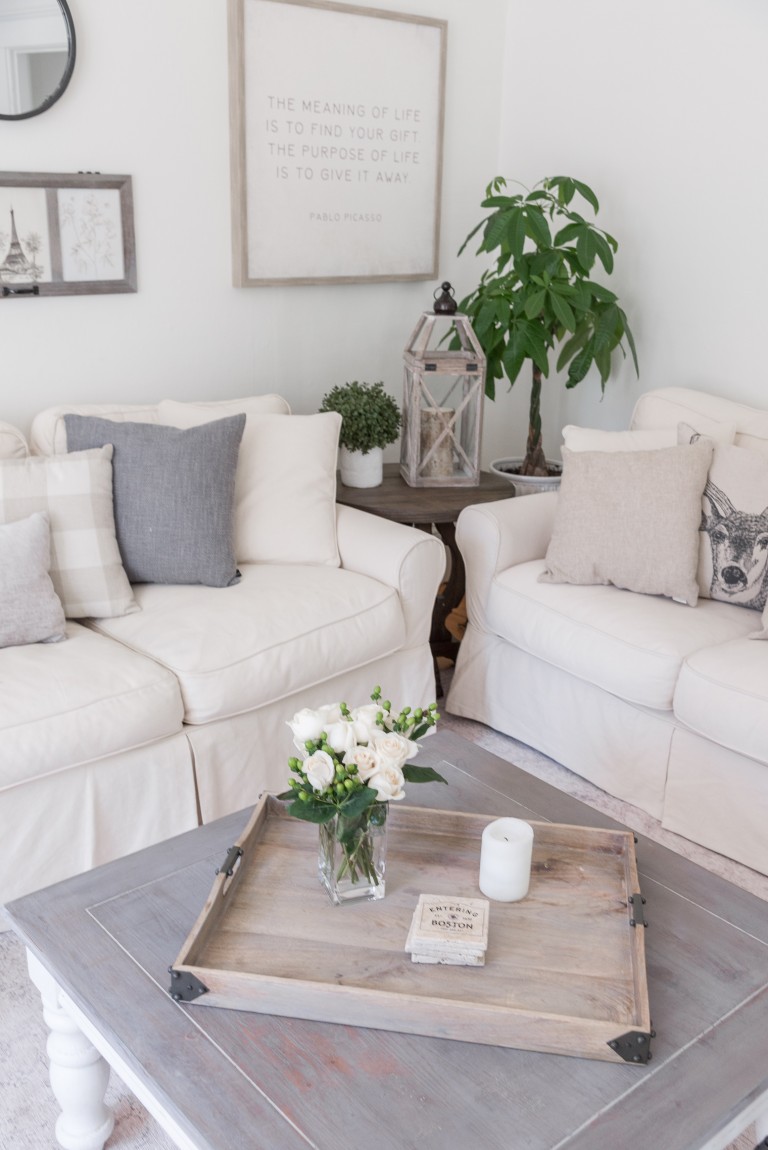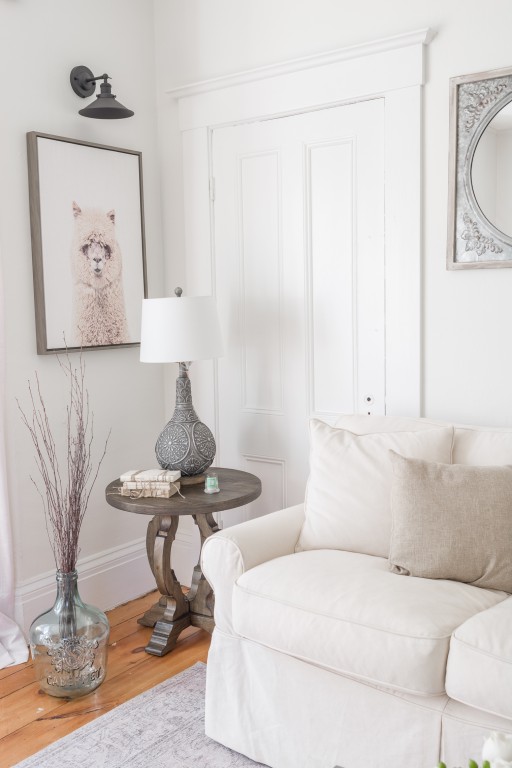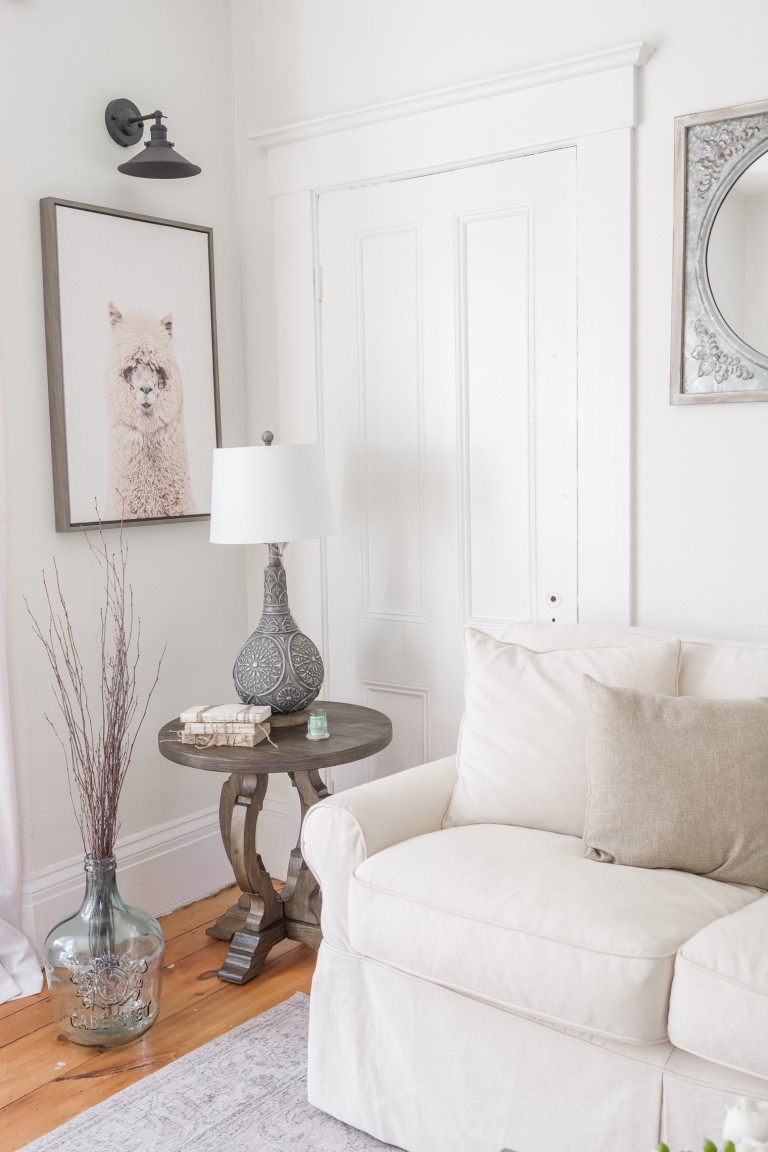 Shop Now
Couch // End Tables // TV Console // Ottoman
I'm so excited to finally have the living room I've been picturing for years! I can't say enough good things about the Raymour & Flanigan order process and furniture. Click here to check out Raymour & Flanigan products!
Thank you to raymourflanigan.com for kindly sponsoring this post. All opinions are 100% honest & completely my own.