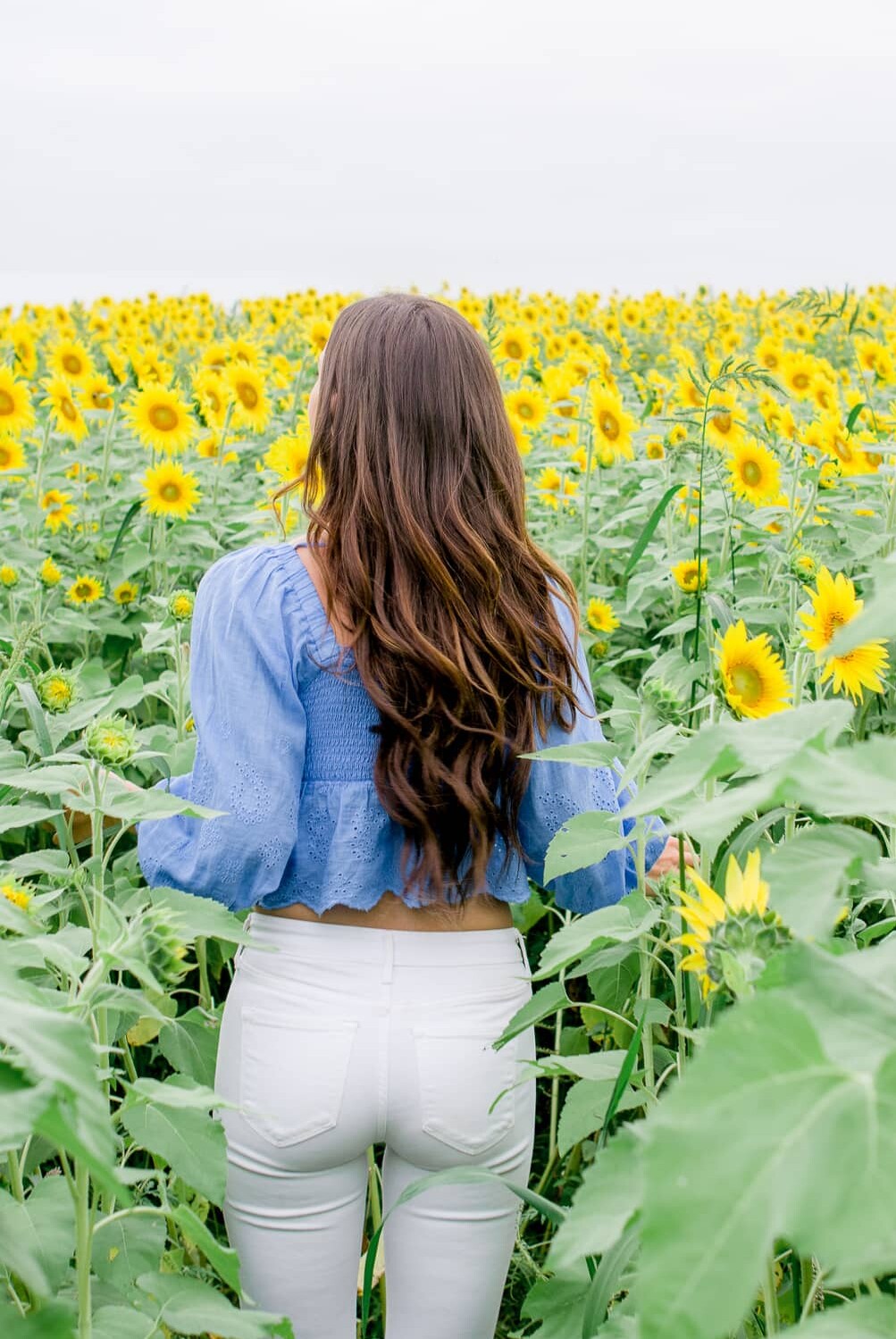 Clip in hair extensions have become way more popular in the last few years. For a while, tape-ins were all the rage, but nowadays most girls (including myself) love being able to take their extensions out before going to sleep.
Permanent extensions are a lot of work, and after having multiple types of extensions (check out my post here for a review of each kind) I wanted something easier. Enter: clip in hair extensions, one of the best inventions ever.
I've since tried a few different types of clip in hair extensions, but I wanted to do a full review on Barefoot Blonde Extensions because they're the ones I've liked the most. This isn't sponsored (I paid full price for these extensions and plan on paying full price for the up-do version of them!) – I just love them so much that I had to write this post.
I've been wearing these extensions on and off for about a year now, and they're still holding up great. However when I first got them, it was definitely a learning curve. Clip in hair extensions are really different, but they aren't something you should be afraid of if you've never tried them!
Generally, clip in hair extensions last so long because you'll only use them when you need them. I used to have tape-in extensions, and I had to wash and blow-dry them even on lazy days and sick days when I didn't want them. A set of tape-ins wouldn't last past 6 months max due to constant use, but my clip-ins have lasted over a year and are still in great condition.
I'm going to first give my full review of Barefoot Blonde extensions, including why I think they're the best compared to other brands and the different BFB types on the website, but then I'll talk about how to blend these really well with short hair (even if you have a super blunt cut), how to color match, and how many you need to order for that super realistic look.
If you're only interested in one of these topics, feel free to skip down to the appropriate header!
The Best Clip In Hair Extensions
There are many brands of clip in hair extensions out there with varying reviews, so it can be tough to figure out which brand to start with. Clip in extensions are a pretty big investment; you want to make sure you get the best extensions first time around!
Other Brands
I started by trying out some random Amazon clip in hair extensions. These were specifically clip in hair extensions for short hair, so I figured they'd blend really well. Big mistake!
While the description claimed that the clip in extensions were made from real hair, I have my doubts. If they were real hair, they had been processed to the point where they literally couldn't hold any curl and frizzed up after one wash. I spent two hours brushing them out before I gave up.
I've also tried a few reputable clip in extension brands, and while I can't say I hated them, I found that: 1) the hair itself didn't last as long, 2) the color didn't match as accurately, and 3) the clips weren't as snug (they would start to slip halfway through the night).
Barefoot Blonde: Why It's My Favorite Brand
I originally purchased Barefoot Blonde extensions shortly after they came out. I love Amber's Instagram, but especially watch her stories for her hair tutorials. Her hair always looks stunning, and even when she wears extensions, it looks so real!
Barefoot Blonde extensions don't come in a ton of colors, but the actual hair has enough dimensions that one color can easily match a few different shades. Therefore, it blends in way better with real hair.
They're also super long (of course I wanted length!!) but don't look unnatural. I've had insanely long extensions before, and while I loved them at first, I realized after a while that they looked too fake.
The one thing I don't love about Barefoot Blonde extensions are the amount of pieces they come in. Most of the clip in pieces are really large (3-4 clips on one piece) so they sometimes are too wide for my head. I have pretty thin hair, so I only use about 3/4 of the pieces (all of the smaller ones) and have no issue, but someone with super thick, short, and blunt hair may have to get two boxes. Otherwise, I wouldn't worry.
I do feel that Barefoot Blonde extensions are the best clip in hair extensions for thin hair by far. They're medium thickness so they blend really well. One thing I often dislike about other hair extensions is how unrealistically thick the hair is. It doesn't blend at all with my natural hair, but Barefoot Blonde extensions blend well with almost all hair types. If you're looking for the best clip in hair extensions for thin hair, I 100% recommend!
Back when I first purchased Barefoot Blonde hair extensions, they only offered the 21 inch length. That's what I'm wearing in the header photo of this post.
BFB Classic Seamless Extensions are $214 for the 21 inch length or $350 for the 24 inch length, which I find to be super reasonable.
I've used these for a year and they're still in great condition. Even if you got the cheapest possible extensions at the salon, you would still pay at least $1200 a year! Obviously, clip in hair extensions are way cheaper.
Click here to shop the Classic Seamless Extensions (these are the only long extensions sold by BFB) or scroll to the bottom for more info on the other types BFB offers.
Related Posts:
How to Use Clip In Hair Extensions
Before you put the extensions in, I recommend spraying your hair lightly with texture spray or dry shampoo. This isn't necessary by any means, but it does help the clips hold for longer and makes the process easier for a first-timer.
I also recommend leaving your hair natural or curling it (I use a big wand for natural waves). Almost any extensions won't look great with stick-straight hair, especially if you have a really blunt cut. The curls add dimension and help the hair extensions blend with short or thin hair.
Surprisingly, I had a lot of trouble getting these extensions to work for the first time. I watched tons of YouTube videos and read the booklet that the extensions came with, but nothing mentioned how to actually use the clips. That's probably common knowledge for most people, but definitely not for me!
The extensions will come clipped, so you'll need to un-clip each piece before sliding it into your hair. Don't try to force the clip out: that's an easy way to ruin an extension. Instead, place your fingers on the back of the extension (the smooth side, not the side with the clip) and push to snap it out.
The clip snaps open and shut easily. You can then slide the open clip into your hair before pressing on it to snap it shut. If you have any trouble with this (it's harder than it sounds!) shoot me a DM on Instagram or comment below and I'll make a quick video.
Type of Hair Extensions
The BFB website offers 3 different types of professional hair extensions that are all used for very different reasons.
The BFB Classic Seamless
These are the extensions I'm wearing in the photo above. A single set contains 10 wefts that are all 21 inches long. Some of the wefts have up to four clips, while others just have one so that you can position them all around your head.
These clip in hair extensions work best if you're looking for length as well as some volume. They cost $214, and are well worth the money! Click here to check them out.
The BFB Up
If you're someone who puts your hair up a lot and likes creating trendy ponytails and messy buns, then you may run into some issues with normal extensions. As soon as you put your hair up, the extensions flip upside down and are not only visible most of the time, but they create weird kinks in your hair that look pretty bad.
The BFB Up is a single weft that clips in seamlessly for any type of "up" hairstyle. It's similar to typical one piece clip in hair extensions, but is made to only be used when you're actually putting your hair up. The Up comes in all of the same shades as the Classic. It's also only half the price and costs $114. Click here to check it out.
Here's a before and after of my hair using the BFB Up extensions:
Before: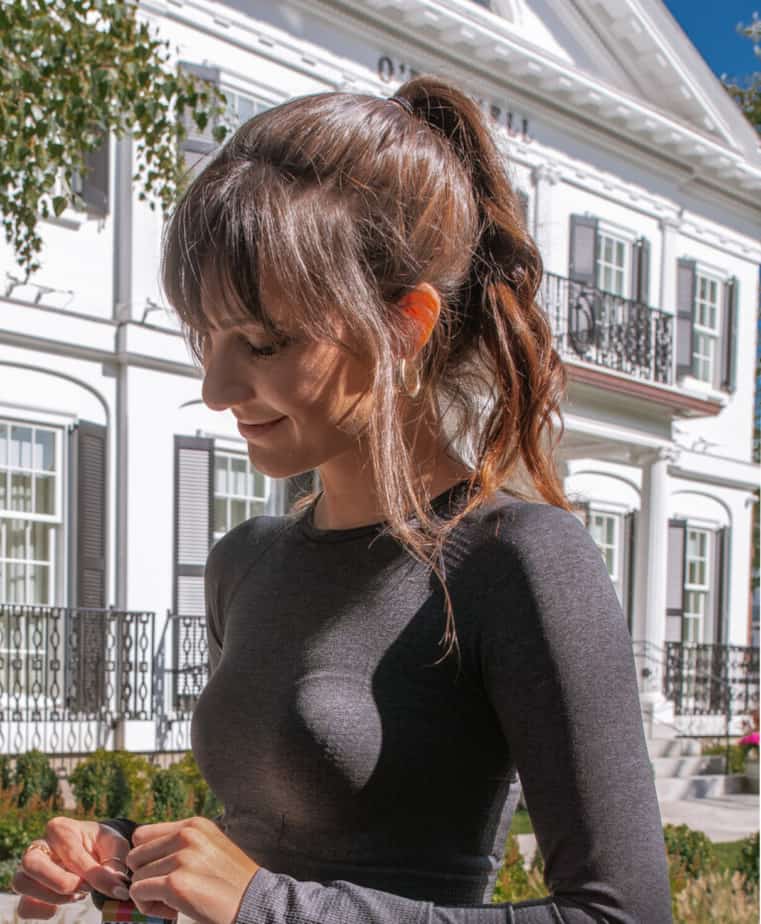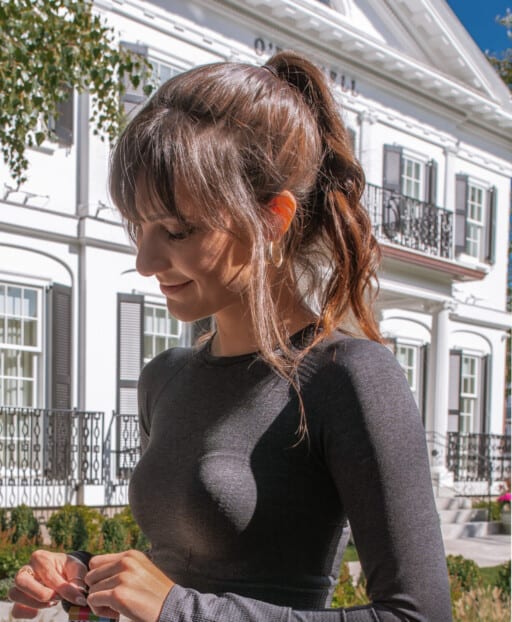 After: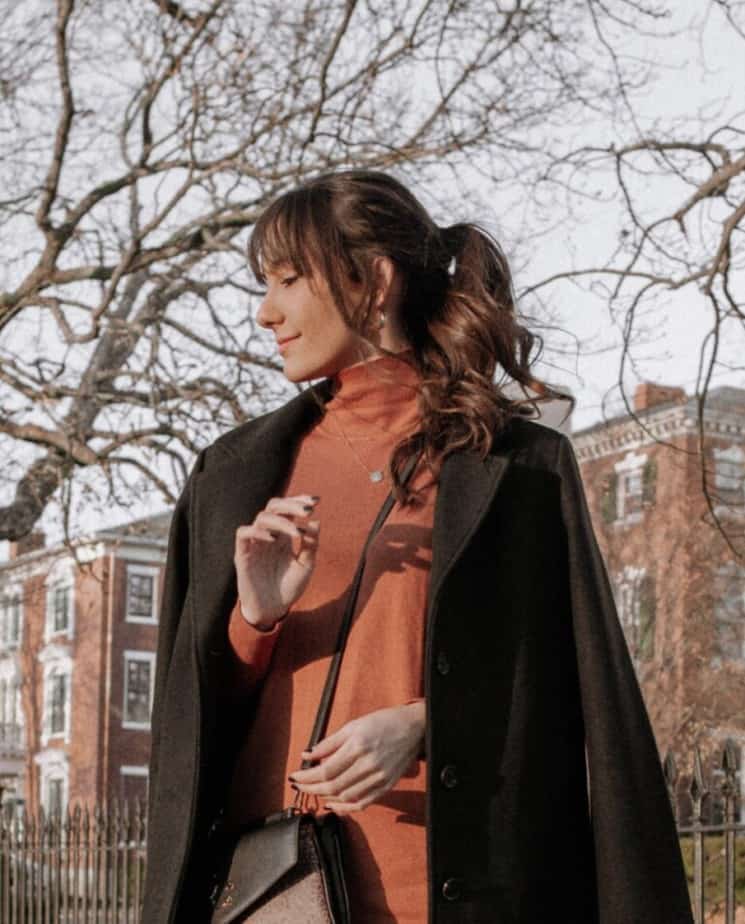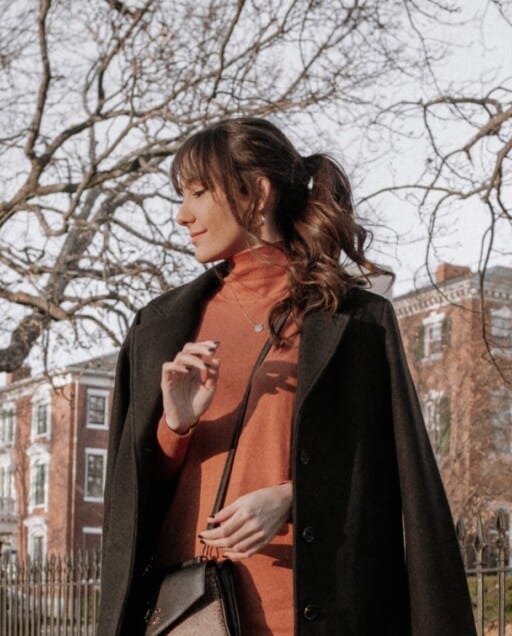 The BFB Fill Ins
Lastly, the BFB Fill Ins are for anyone who wants volume but not length. They come in 14 inches or 18 inches and work the same way as the classic extensions without adding 15+ inches to your hair.
I love wearing these guys on any normal day or when I want my hair to be blunt and medium length! For anyone looking to add strictly volume, these are definitely the best hair extensions for thin hair because they're made solely for extra thickness.
The 14 inch extensions only cost $60 while the 18 inch extensions cost $139. Click here to shop!
For reference, here's a before and after of my hair with the Fill-Ins.
Before: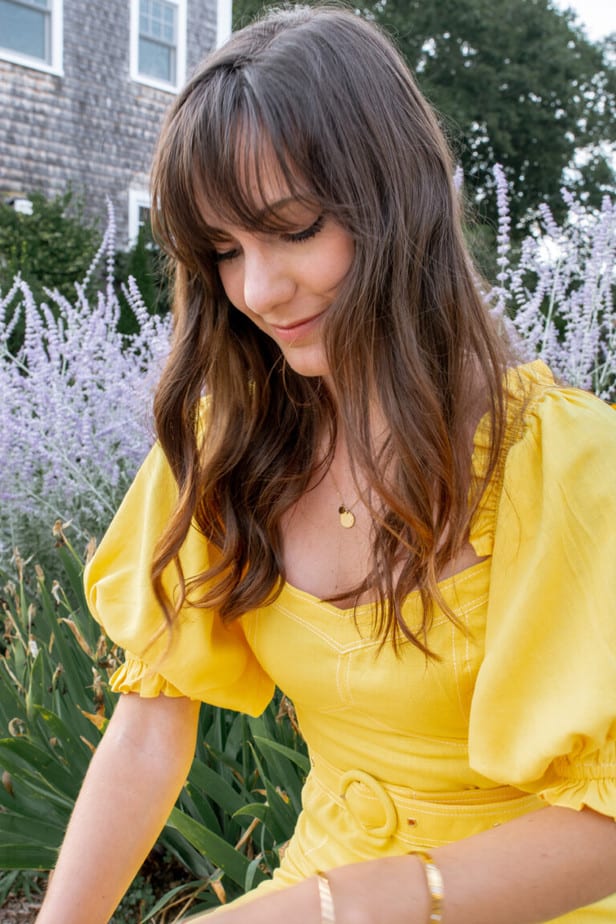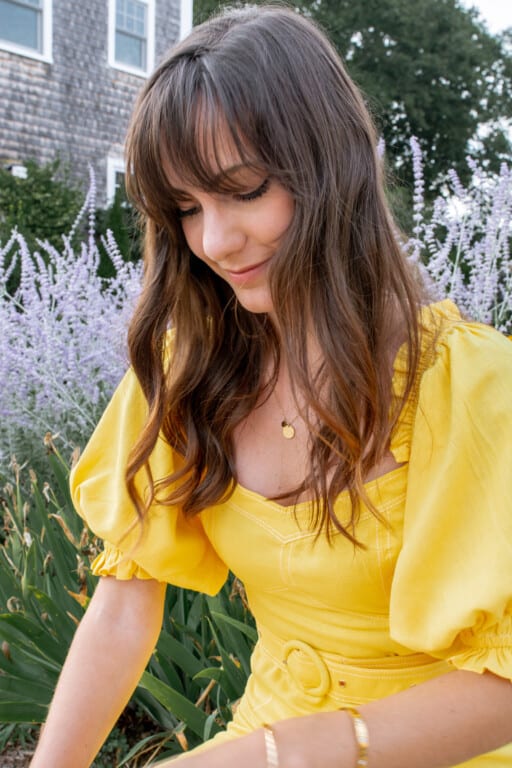 After: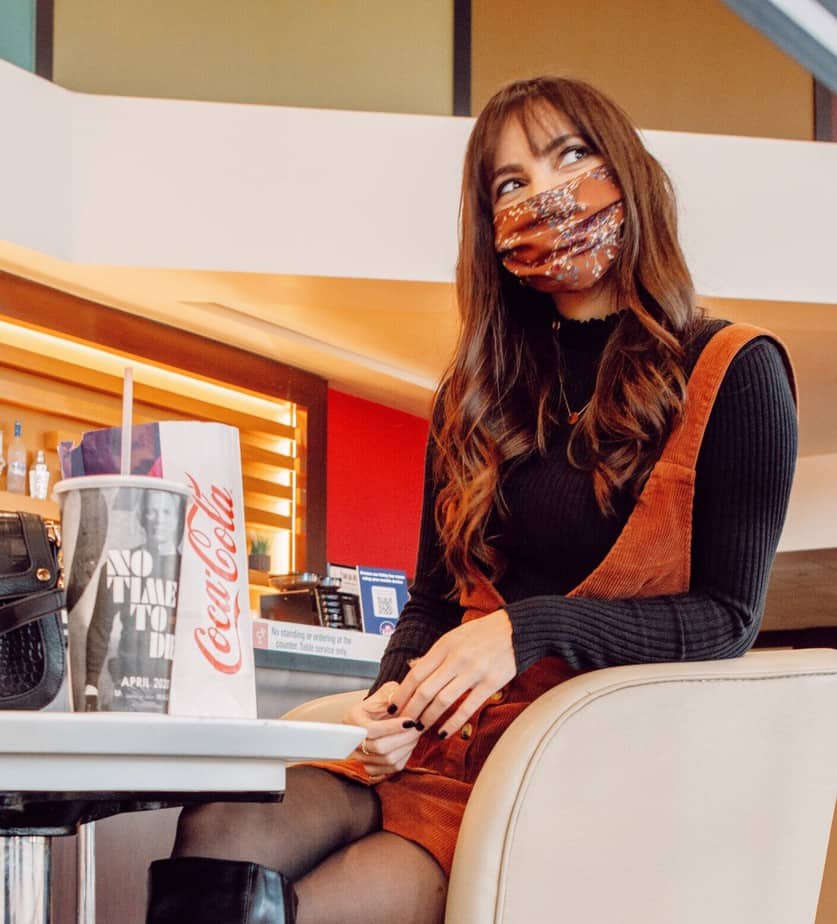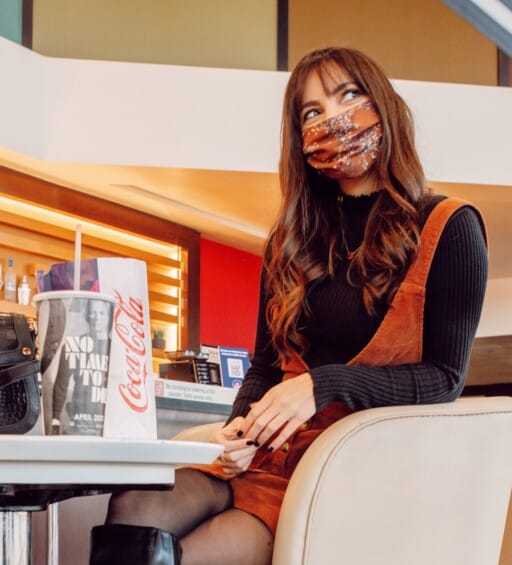 How to Blend Hair Extensions With Short Hair
Before I cut my hair, I had medium length layered hair and had no problem blending my extensions. I recently cut my hair to be medium-short (although it feels short for me!) and got a really blunt cut. It was initially much harder to blend the extensions until I figured out what I was going wrong.
Clip in extensions for short hair specifically don't exist: it's mostly what you do with them that matters. When figuring out how to hide short hair under extensions, you'll need a good clip to hold your hair up while you place each extension on a different section of your hair.
For example, you'll want to leave a super tiny layer of hair at the bottom of your neck and clip the rest up. That's where the first extension layer will go. You'll then let down another small layer of natural hair and clip the new layer.
You'll also need to space the extensions out carefully around your face, depending on where your hair falls. I really like the single clip small extension pieces for this, and find that if I place a few on the sides of my head and a few towards the top (right under my top layer of hair) it looks very natural.
When I had longer hair, I use to bulk my extensions in a few main spots, but with shorter hair, you really need to be more deliberate. You can get your extensions trimmed and add some layers to help them blend with short hair, but I don't personally recommend this. It's much too difficult to remember exactly where each piece will go when you remove it and put the extensions back in, and you have to place them at the perfect height to recreate the haircut.
Instead, I like to work with my extensions until they're well-placed for that day. You don't want any super straggly pieces hanging off the bottom, but curling your hair with an iron or wand will help eliminate this.
Barefoot Blonde extensions are by far the best clip in hair extensions for short hair. If you're wondering how to blend hair extensions with short hair, realize that you really need to start with high quality extensions!
Professional Hair Extensions Colors
Whether you're using clip in hair extensions for short hair or long hair, using a good hair extension color chart is really important.
Luckily, Barefoot Blonde offers a home try on color for free (you just pay for shipping which is around $5). This was totally worth it for me! I ended up going with the Dark Cola shade, which was not what I thought I'd choose while looking online.
You can also schedule a Skype call or an in-home visit (in the Phoenix area only) to get your color double checked by an expert. That wasn't necessary for me because the color matched my hair perfectly, but if you're less sure, then I recommend trying Skype. It's a great additional option if you don't want to pay for shipping. Plus, how cool is it that BFB offers this?
While picking out your hair extensions colors, I recommend checking the colors against your own hair in a variety of lighting and having someone else look as well. You can't return the full extensions once you purchase, so matching the color correctly is really important.
To check out the hair extensions colors and see a hair extension color chart on the BFB website, click here.
How Many Hair Extensions Do I Need?
99% of you will never need more than one box. I definitely don't use every piece in my box!
The only exception would be if you have a super small head but really thick hair. You may not be able to use the largest wefts, but you'd need more of the smaller ones to match your thickness. Even in this case, I'd try cutting one of the larger ones into individual pieces before buying two boxes.
I do think that these hair extensions are split up much better than any type of one piece clip in hair extensions and look much more natural. Everyone's head is a little different, so you probably won't use every piece in the box, but you should most likely still have enough hair.
Plus, I like having a few extra pieces on hand in case I need them! These are professional hair extensions so they last so long, but I feel that having a backup never hurts.
If you couldn't tell, I love my BFB extensions! There are certain days when I just feel happier with long hair, and these extensions are the only tool I need.
Click here to check out the BFB options and feel free to ask any questions you may have in the comments!