No matter how excited you are about your first date, you might be equally overwhelmed. You've probably spent time coming up with the best first date outfit, grooming yourself, and imagining the best-and-worst case scenarios.
Hopefully, this article will give you lots of tips about what to wear on a first date so at least, you won't have to worry about your fancy, classy, or casual first date outfit!
The first rule when choosing first date outfits is that this date is way different from the second, third, or fourth date.
When you meet someone for the first time (or re-meet a friend with fresh, romantic eyes), you want to make sure everything goes smoothly. This means that you'll eliminate any potential hazards – at least outfit-wise – so you can feel comfortable to totally be yourself.
Secondly, it's important to be stylish in your own unique way while maintaining flexibility. Not all dates are dinner dates now, after all.
When picking an outfit, you should match it to the venue or the activity. You can't possibly wear a short, fitted dress to a picnic date or heels to a high-intensity athletic date. It's nice to look good, but being physically uncomfortable may stop you from being your best, vibrant self.
And on that note: don't forget to be yourself! Add unique pieces or accessories that show who you really are. While you want to dress appropriately for the specific date activity, you also want to show who you are and follow your own style.
Our Favorite Go-To Shops For First Date Outfits & Clothing
Still haven't found the pieces to work around with? Here are our favorite go-to shops for feminine and curve-complimenting pieces
What You
Shouldn't

Wear On A First Date: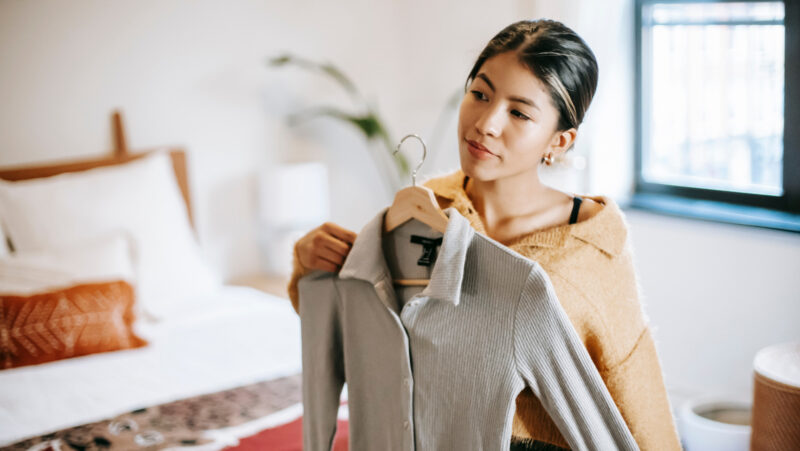 First date outfits are all about first impressions. You don't want to go overboard with the outfit or send the wrong message. Remember that how you dress is how you communicate what can't exactly be explained in words.
1. Excessively Revealing Clothing
For this rule, subtly revealing clothing is exempted. Showing a bit of skin is not a crime – it highlights your best assets and focuses the attention on the parts you really want to shine during a first date.
But, excessively revealing clothing may potentially ruin this magic. A good outfit is always balanced! Plus, a bit of mystery goes a long way. And yes, skip the sheer too.
If you want to show off your legs, you can go with a short dress with a puffed long-sleeve top to balance it off. If you want to accentuate your shoulders or your neck, go with a flowy off-shoulder crop top and a pair of high-rise trousers. Basically, try to make sure any outfit is balanced regardless of how much skin is revealed.
2. Re-Think Going With Overly High Heels
High-heels are hazards for slipping or having blisters and trust me – it's not going to be pretty. That's not exactly how you want to leave the first impression.
Aside from the accidents, heels can stop you from acting naturally around your potential partner because you're always worried about slipping. Instead of heels, you can go with something simple, comfy, and chic, like open-toed sandals, block-heel ankle boots, or small-heeled pumps for any first date outfits.
3. Sweats? No Thanks!
What I mean by sweats here are the traditional sweater and sweat pants combo. That combo may look cozy and huggable, but it doesn't define or accentuate any of your curves. It may even create an impression that you are sloppy or frumpy.
Generally, wearing sweats on a first date is a fashion faux pas. But you can only ditch this advice if your first date requires tactical wear.
If you really want to go with sweats, you can look at street and athleisurewear styles to find inspiration for tweaking this style for a casual first date outfit.
4. Too Many Accessories
Excessive jewelry is just like wearing excessively revealing clothing. Generally, you want to put jewelry where you want the focus to be.
If you have jewelry all over your body, this can overwhelm your date. You want to appear as natural and subtle as possible.
A couple of dainty pieces like a statement necklace or a pair of white-gold stud earrings is one of the best accessories you can add to your classy first date outfit.
5. Avoid Neon Clothing
When it comes to first dates, neon is not your best friend. It's flashy and too eye-catching, enough to divert your partner's attention away from your face. You don't want your partner's first memories of you to be your outfit choice.
Plus, neon clothing can sometimes put your skin tone off.
When choosing colors for a first date, stick to simple prints and solid colors. Knowing your seasonal skin palette also helps in picking outfits that match your skin tone.
6. Bonus: Clothes That Don't Define YOU
Most importantly, do not wear clothes that don't define you! If it makes you look good, that's good. But if that compensates your real personality or becomes a barrier to acting naturally, drop that outfit altogether.
Bonus tip: don't wear something you haven't worn before. It's not a strict rule, but already knowing how certain clothes, fabric, or shoes feel on you can avoid the risk of discomfort.
The Perfect Outfits for Every Kind Of Date:
Brunch Date
When you're going on a brunch date, deciding what to wear can be really confusing, especially because it's stuck in between casual and semi-formal. You definitely don't want to wear a black cocktail dress to brunch OR wear something too casual like a shirt and shorts.
For a brunch date, you want to look fresh and sunny to match the vibe.
A blooming and vibrant option would be a classic floral maxi dress paired with espadrille wedges or boots. For colder months, you can wear it with a cardigan or a blazer.
For winter mornings, you can opt for a sweater dress with black tights and boots. Because we're going for a casual look, you can wear a pair of trousers with a feminine top if you're not into dresses.
Brunch Date Outfit Combos:
-Flowy maxi skirt + strappy espadrille sandals
-Trousers + feminine top + strappy sandals
-Sundress + strappy sandals/open-toed sandals
Afternoon Coffee Date
When you're going on an afternoon coffee date, anything is possible. With caffeine, spontaneity can be your game. A situation like that calls for a cozy, casual, and laid-back look.
Think off-shoulder tops, crop tops, high-rise jeans, and sneakers. If you want something more feminine, you can go with a sundress paired with white sneakers.
If you're wondering what to wear on this date during colder months, you can go with a turtleneck cable knit top, skinny jeans, and knee-high boots.
Coffee Date Outfit Combos:
-Graphic t-shirt (knotted or inserted or cropped) + jeans + ankle booties
-Floral Dress + white sneakers
-Turtle neck + denim jeans + sneakers or booties
Picnic Date
Consider that you will be on the grass during the whole duration of a picnic date. What I mean by this is by picking out something that is comfortable for sitting on the floor. That crosses off short skirts, short dresses, fitted dresses, and low-rise jeans. Trust me, even if these look good in pictures, these can be extremely uncomfortable in reality.
You may want to consider a knotted crop top, a maxi skirt, and chic slip-on sandals for your cute first date outfit at a picnic.
You can also go for the classic flowy maxi dress if that is more accessible to you. This allows you to sit in a relaxed and natural posture when sitting down on the floor, making you appear less conscious when communicating with your partner.
Picnic Date Outfit Combos:
-Knotted Crop Top + maxi Skirt + slip-on sandals
-Sundress/Maxi Dress + dainty Slip-on sandals + basket/rattan bag
-High-rise jeans + floral ruffled top + Slip on Sandals
Weekend Dinner Date (Casual and Formal)
The most common first-date type is the classic weekend dinner date. There are two types of dinner dates: casual and formal. You may be wondering what to wear to a first date for dinner and struggling to find an answer because there's no strict dress code here!
For formal dates, it's easy to pick out an outfit because the venues are predictable: Michelin star restaurants, jazz bars, hotels. The no-brainer outfit for any of these venues is the classic LBD (little black dress) or a sleek cocktail dress. Wear with flat or small-heeled pumps.
Casual dinner dates, on the other hand, can be quite spontaneous and the choices are endless. It can be in a sushi bar, a milkshake diner, a Chinese restaurant, or a pizza place. The best way to pick out a cute first date outfit for a casual dinner date is to check out the venue online.
Weekend Dinner Date Outfit Combos:
-Casual 1: Puff-sleeved crop top + high-rise jeans + white sneakers
-Casual 2: Knit top + white trousers/pants + ankle or knee-high boots
Formal 1: Black halter cocktail dress + small-heeled pumps
Formal 2: Black ribbon strap top + animal printed silk skirt + small-heeled pumps
High-Intensity Date (Hiking, sailing, surfing, etc.)
So, what do you do when your first date activity calls for practicality?
This is the type of date when tactical wear comes into the scene. What you will be wearing highly depends on the venue of your date.
Generally, you want your outfit to stay in line with the activity – so the best you can do is to find clothes that do not have holes in them or worn-out seams. Always stay fresh by bringing extra clothes, a bit of perfume, and a deodorant.
High-Intensity Date Outfit Combos:
-For hiking: Snug-fit white drift tee + cargo pants + sports/hiking shoes
-Kayaking and surfing: wear a bodysuit or one-piece rashguard (this is to avoid embarrassing slips etc)
-Kayaking and surfing (off-water): Knotted white tee + distressed shorts or maxi skirt + slip-on sandals
Art Museum Date
An art museum date could be a visit to a gallery, a stroll in the park, or anything that has walking and passive appreciation involved.
This type of date is one of the simplest ones and is likely tied with casual afternoon coffee dates. I always loved figuring out what to wear to a first date at an art museum because it's a chance to actually dress artsy!
When you plan to go to an art museum for a first date, the first rule is to stray away from anything that has flashy patterns or colors. Tend to lean into soft, neutral, and earthy colors to stand out from the art. Think French-girl vibes.
You can also try to see if you have any knitted vests in your wardrobe to cop a light academia style. Alternatively, you can dress down a bit by wearing something simpler like a black-and-white ensemble.
Art Museum Date Outfit Combos:
-Knitted Sweater + midi skirt + sneakers
-White flowy blouse + black trousers+ brown knee-high boots
-Denim dress + turtleneck knit top + ankle boots
Movie Date
Going out for a movie is one of the common types of first dates out there. It easily gives the both of you a common ground or something to talk about over dinner. In other words, an ice breaker.
What you want to wear on a movie date is something unpretentious but not sloppy. Since it will be in a theatre, assuming that it's going to be cold, you will be needing more coverage.
A cropped knit or a semi-off shoulder knit sweater would be the best option. If you want to twist it up, you can wear a denim jacket over a tube cropped top.
Movie Date Outfit Combos:
-Cropped knit sweater + Ankle-high pants + white sneakers
-Semi Off-shoulder knit sweater
-Tube cropped top + black denim jacket + black jeans + booties
Wine-Tasting Date
Wine-tasting dates are exciting and it gives both of you a lot to talk about. Once you both spark the interest, you're ready to break the ice!
But there's just one tricky part about wine-tasting dates: you have to know about the venue before getting on your outfit. Will it be a bar-only experience, or will there be a vineyard excursion? Most importantly, this will be determining the shoes you should wear. A sun hat is also appropriate for a trip to the vineyard.
Wine-tasting Date Outfit Combos:
-Sundress in floral + sneakers combo + sun hat
-Jumpsuit or romper (off-shoulder) + sunhat + strappy sandals or white sneakers
-Jeans + off-shoulder body-suit + coat + booties
Bookstore Date
Believe it or not, indie bookstore dates are a thing! This is possible especially for book-loving couples.
Bookstore dates are slightly similar to art museum dates. There will be a lot of browsing involved and conversations in between. The best style you can apply is something within the range of dark to light academia. Look cozy, smart, and chic – that is the goal. You can wear something like a turtleneck top and a skirt or opt for something straightforward, like a cable-knit sweater dress and brown knee-high booties.
Bookstore Date Outfit Combos:
-Turtleneck (white) and knit vest + A-skirt + booties
-Turtleneck dress with slit + knee-high boots
Amusement Park Date
If you live in California, an amusement park date is not something rare. That's because it's everywhere!
When dressing for an amusement park date, wear something easy, flexible, and laid back. Avoid clothing pieces that are very prone to wardrobe malfunctions. You don't want anything to show without you intending to!
To steer clear of these potential accidents, wear something that doesn't slip easily, like a stylish bodysuit. Stay away from low-rise jeans, tube tops, or tie tops.
Extra tip: Not fashion-related, but remember to put on your sunblock if needed!
Amusement Park Date Outfit Combos:
-Shirt bodysuit + high waisted jeans + white sneakers
-Flowy blouse top + distressed shorts + white sneakers
-Halter top + knitted cardigan + distressed jeans + white sneakers
Ice-Skate Date
Skate dates are fairly common, especially in colder months. With lots of layers on, it's challenging to find the perfect fit for a first date. Here's a tip: lessen your layers by wearing a dress that already conducts warmth, like a knit sweater dress. You can wear it alone, paired with a nice stylish pair of knee-high boots.
For a feminine look, you can wear a knitted sweater and a short skirt over a pair of tights.
Skate Date Outfit Combos:
-Turtleneck + plaid coat + white scarf + black jeans
-Knit-cable turtleneck top + Black skater skirt with pleats + black leggings (not stockings) + booties
-Cropped Knit-top + midi skirt + anklet boots
Bowling Date
Bowling dates are in between high-intensity and low-intensity. It is a sport and it can be quite competitive (which is great for breaking the ice) but it is indoors, which means you won't be sweating a lot, compared to hiking or surfing.
For a bowling date, you want to keep it casual and laid back, but trendy. Adding up-to-date elements to your outfit gives off playful vibes, but you shouldn't go too dressed up.
A knotted oversized cropped vintage band tee, distressed jeans, and a pair of white sneakers are great pieces to get the conversation going. Bonus points if you're wearing a band tee of a band that you actually like.
Bowling Date Outfit Combos:
-Knotted or cropped band tee + distressed jeans + white sneakers
-Cropped washed chinos + high-rise black jeans + sneakers
-Halter cropped top + wind-breaker + high-rise jeans + sneakers
More First Date Outfits & Inspiration:
Here are a bunch of cute first date outfits that we love! If you're still wondering what to wear on a first date, browse through these classy, fancy, or casual first date outfits and see if anything fits.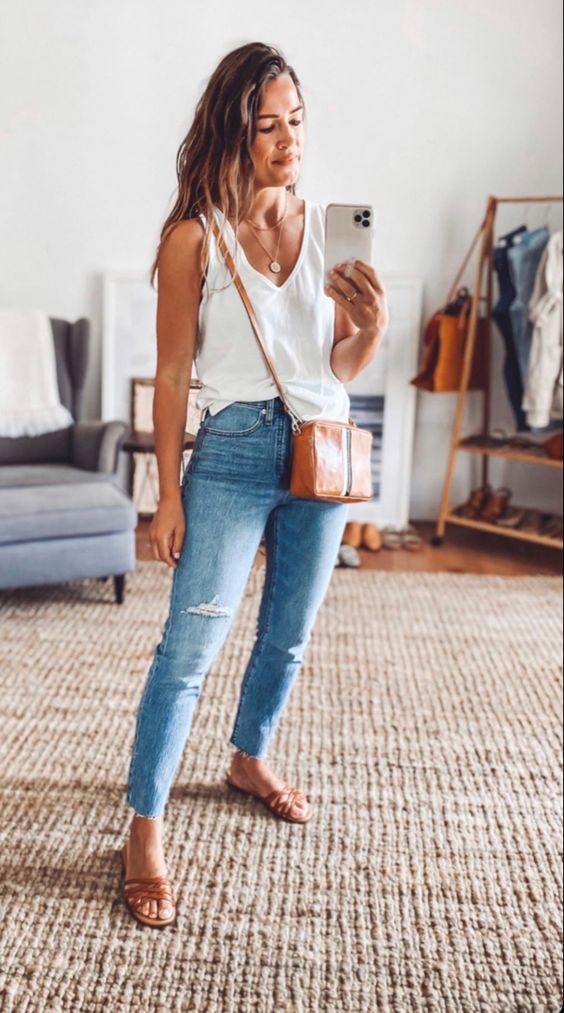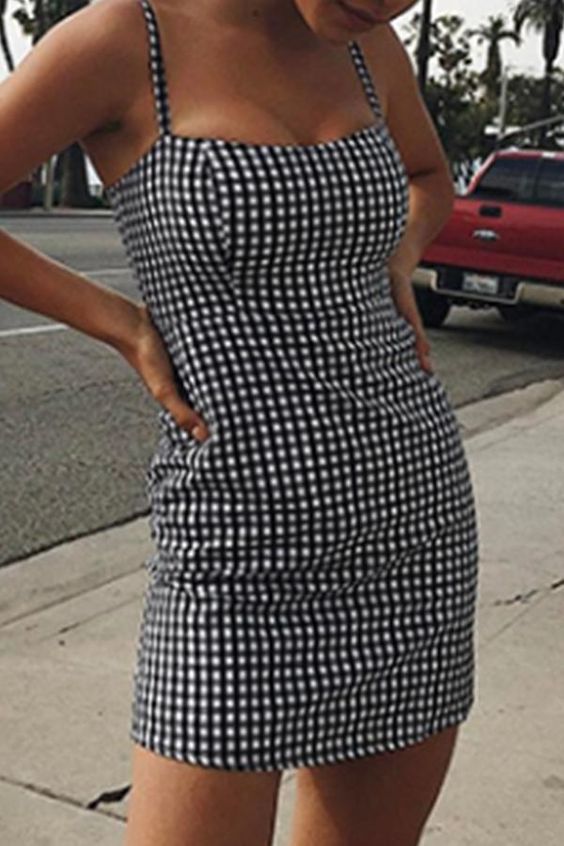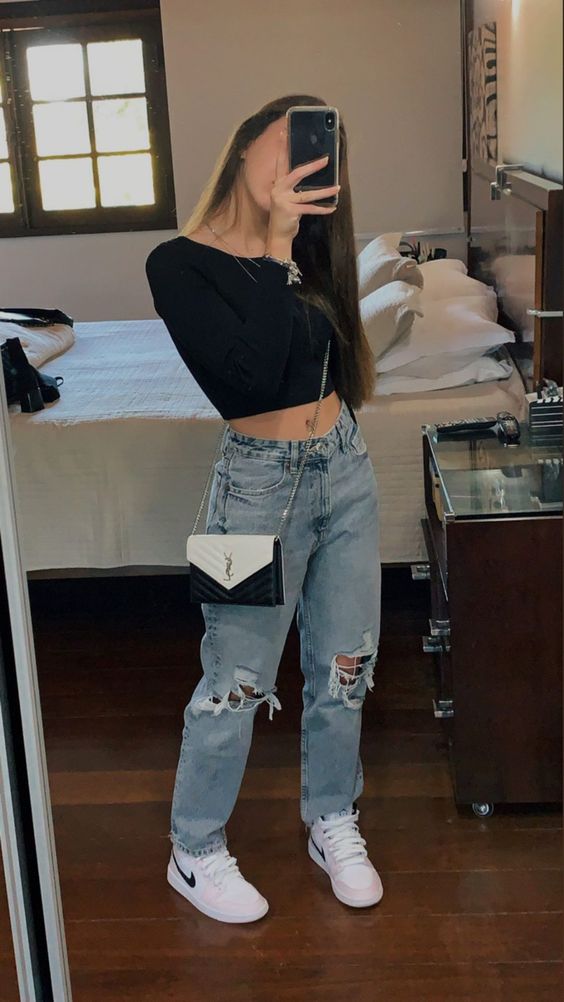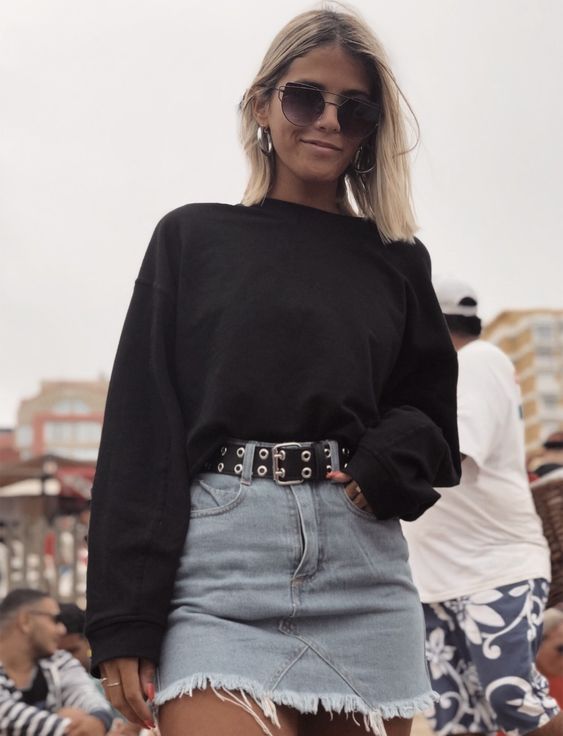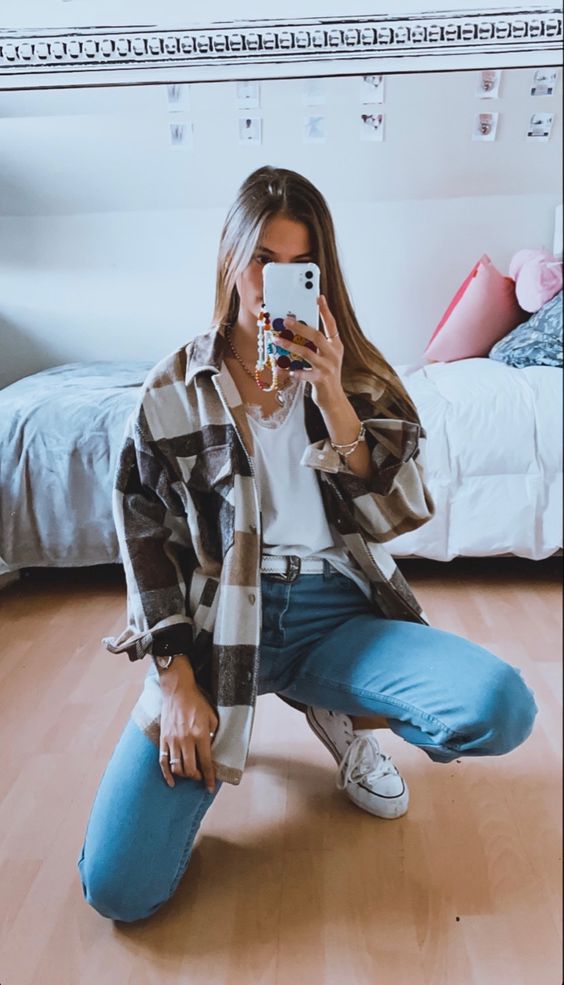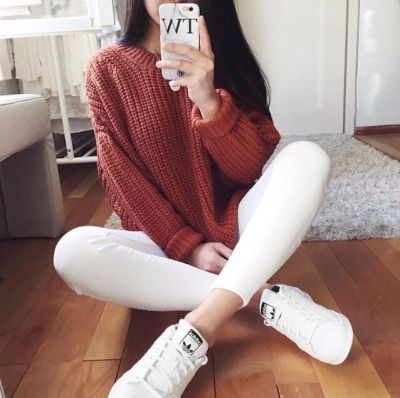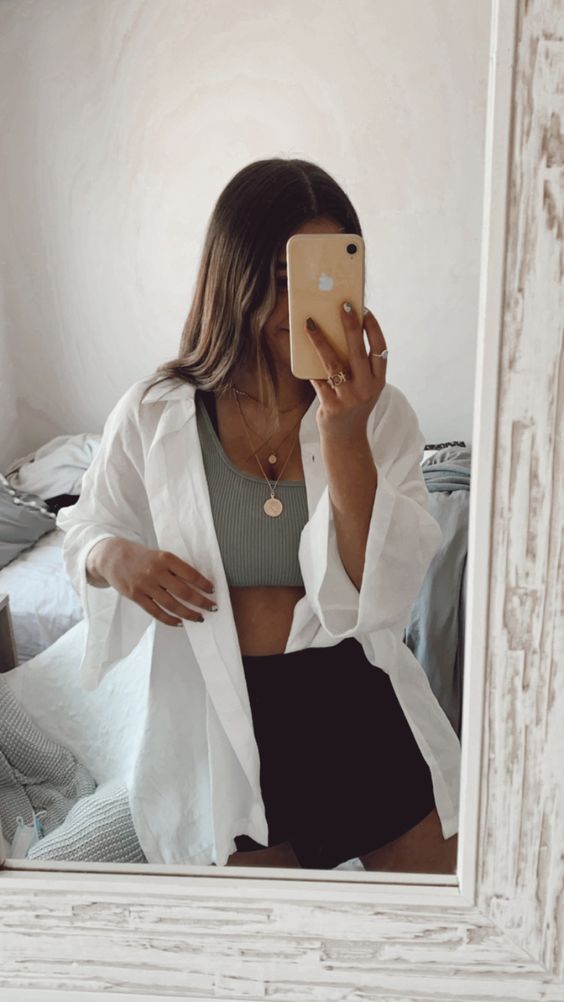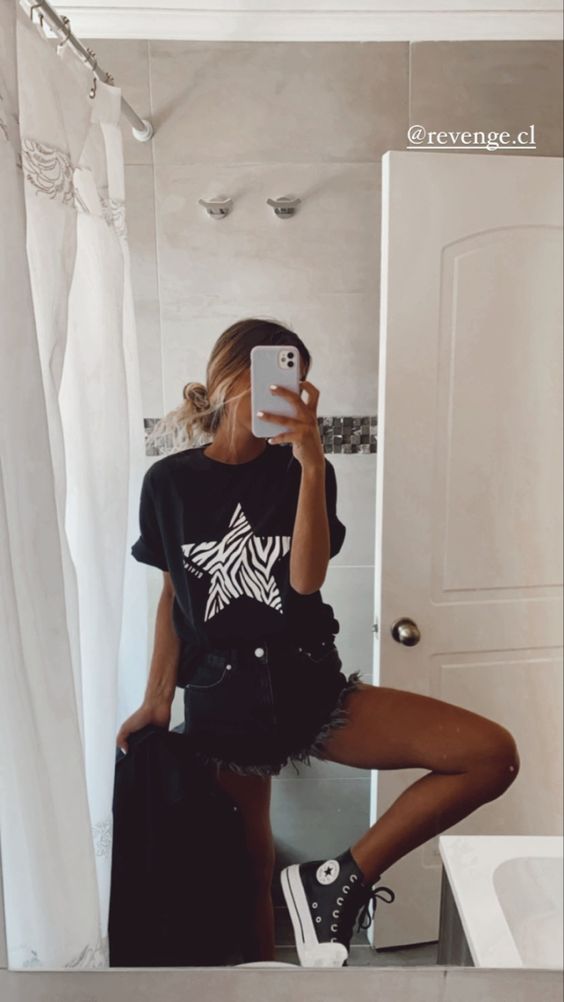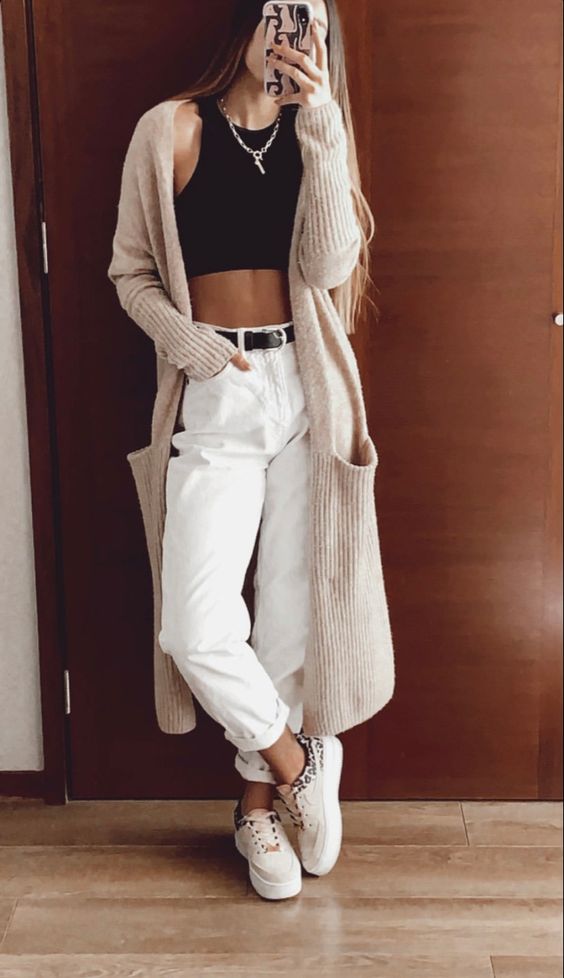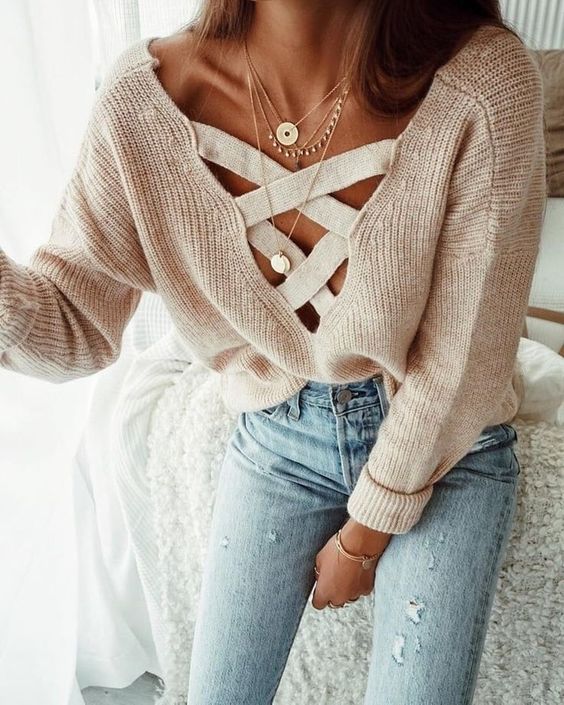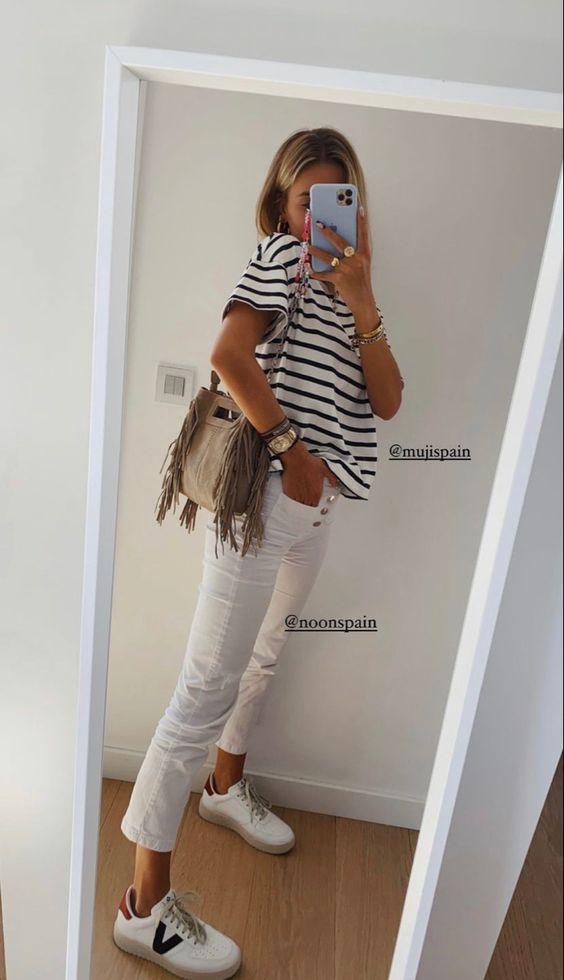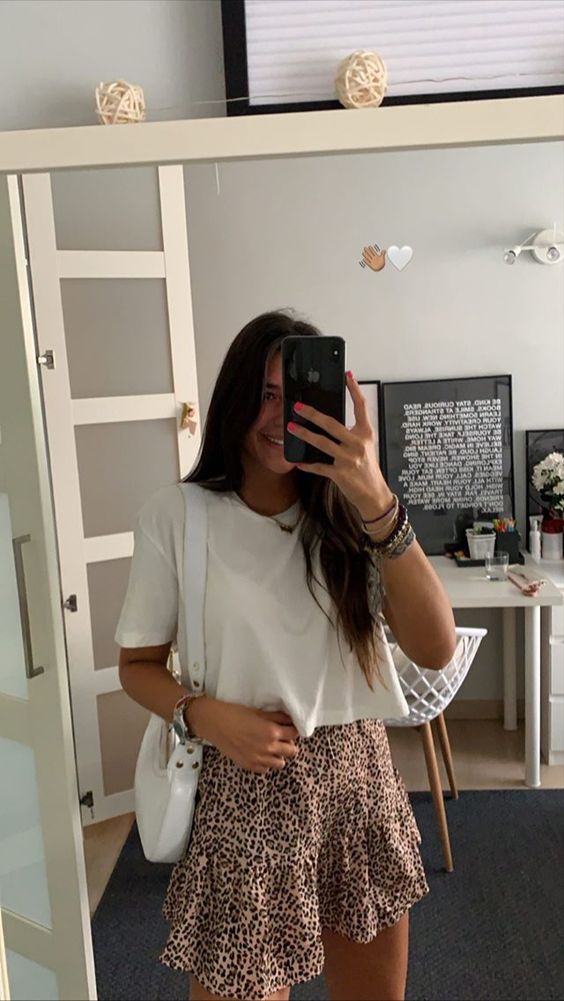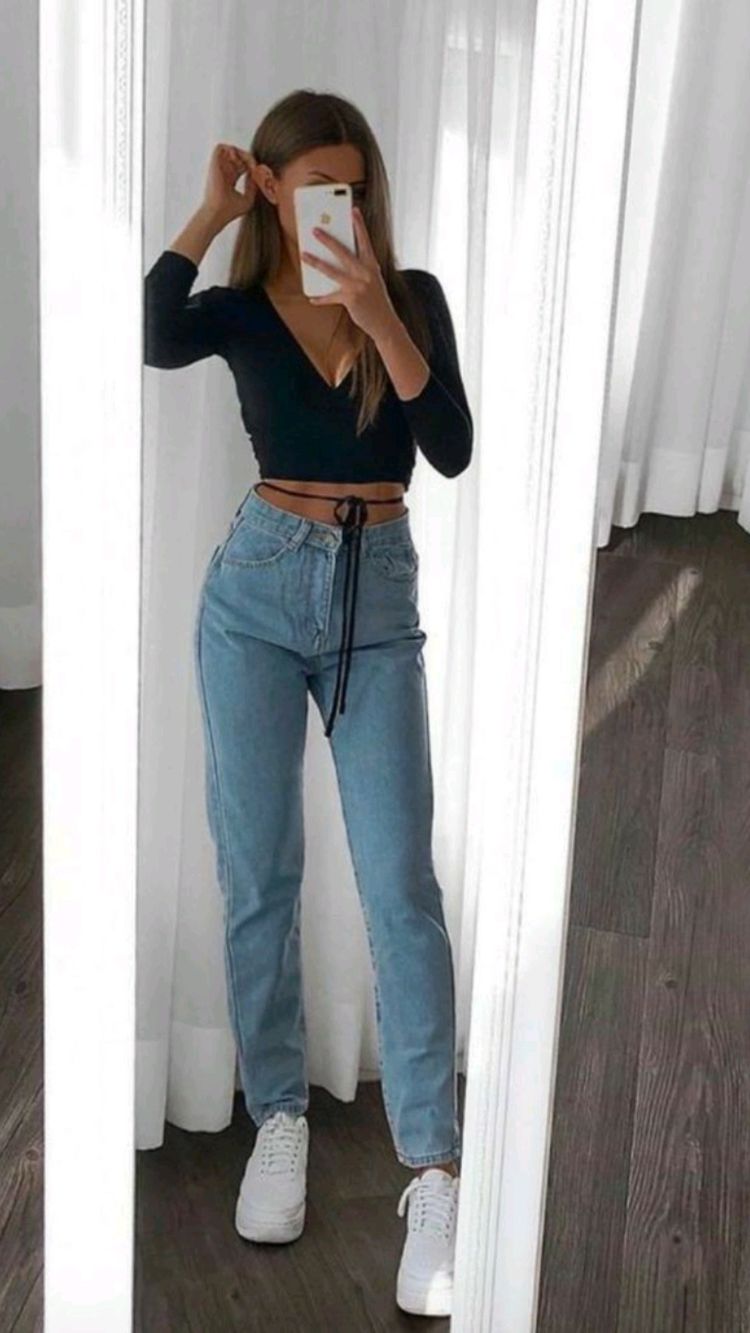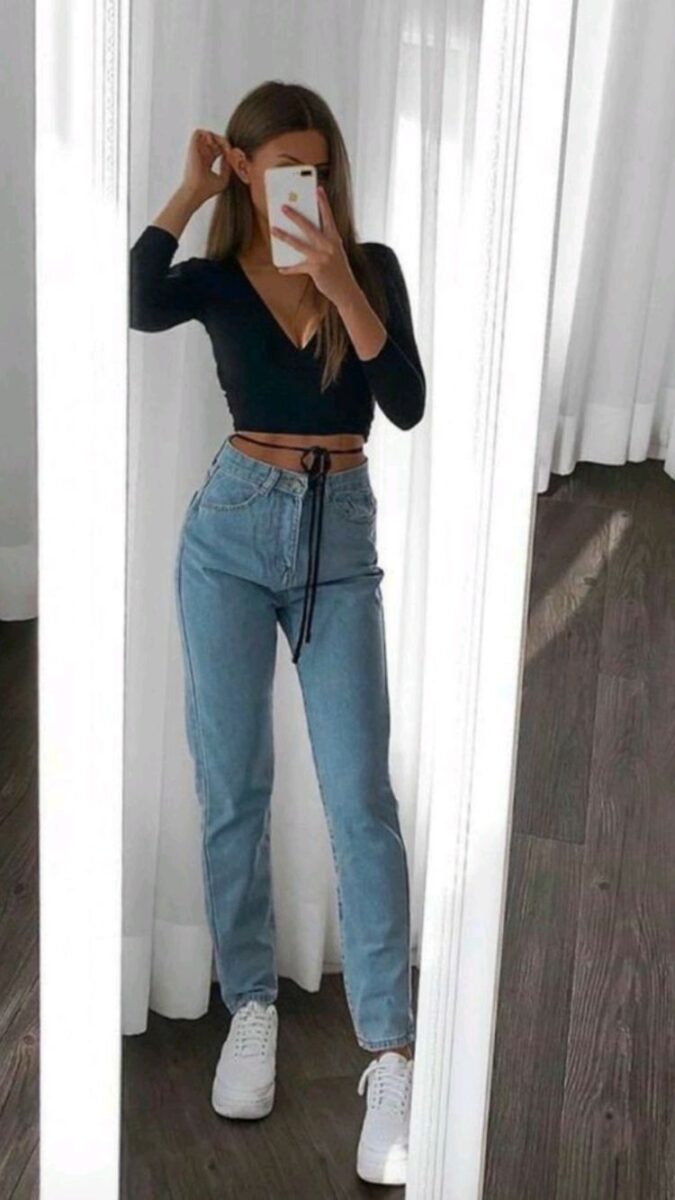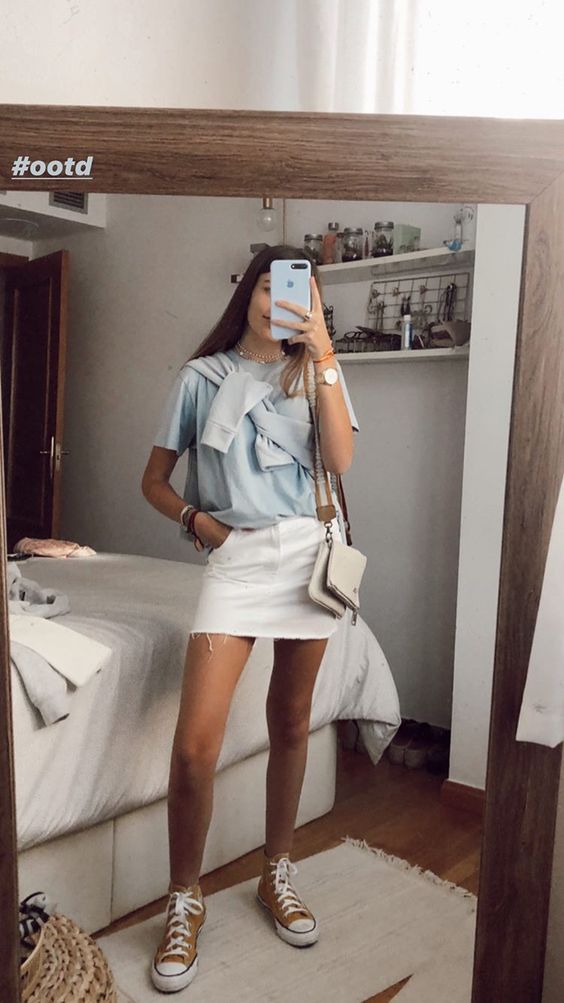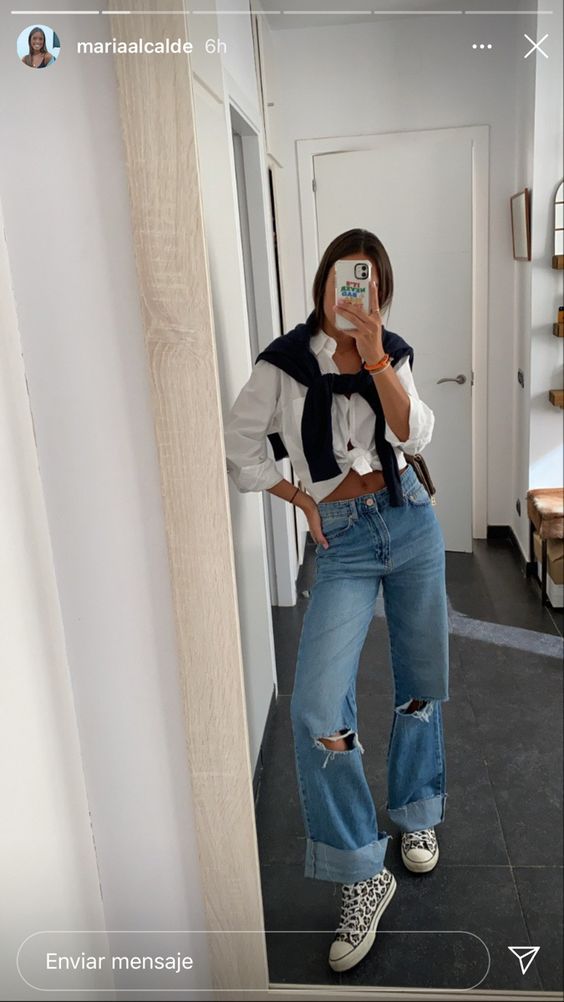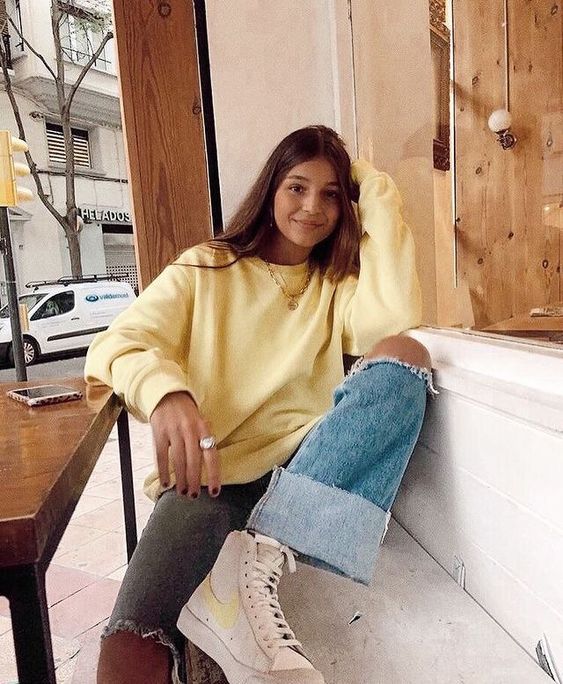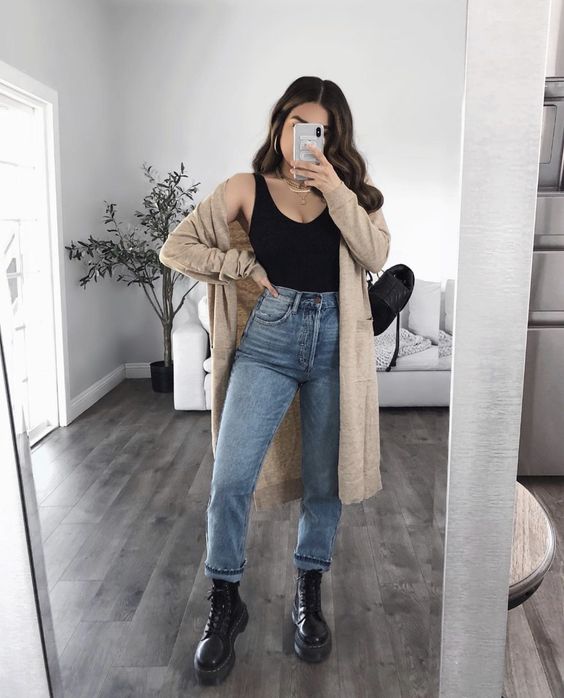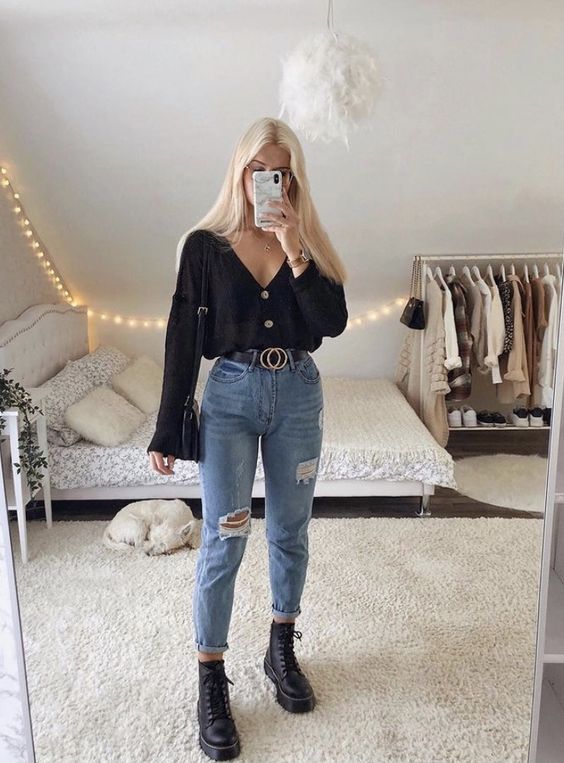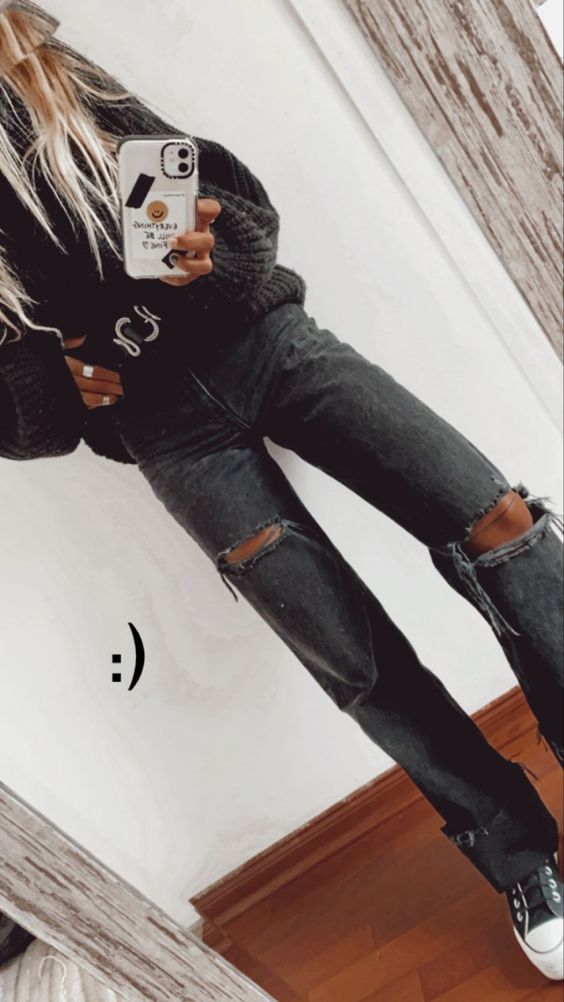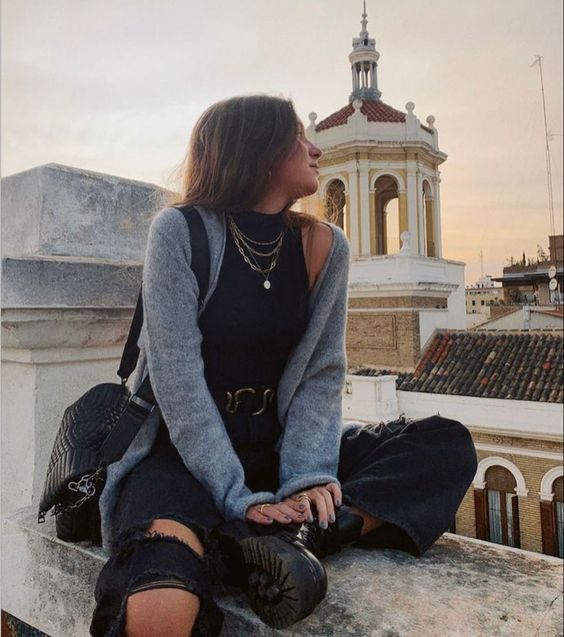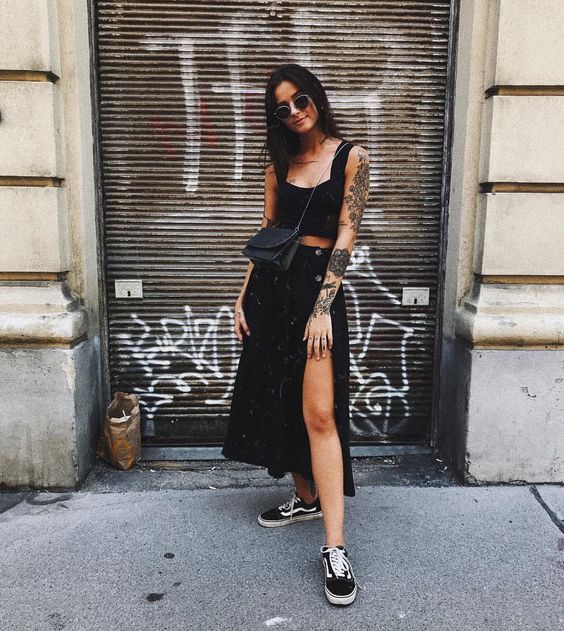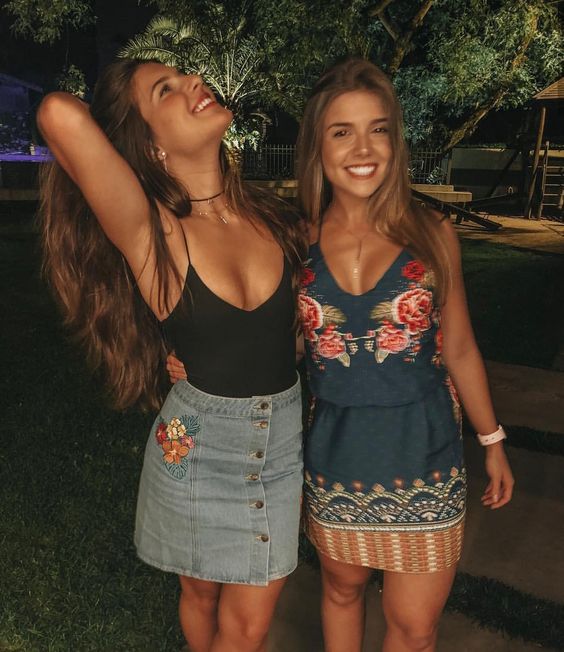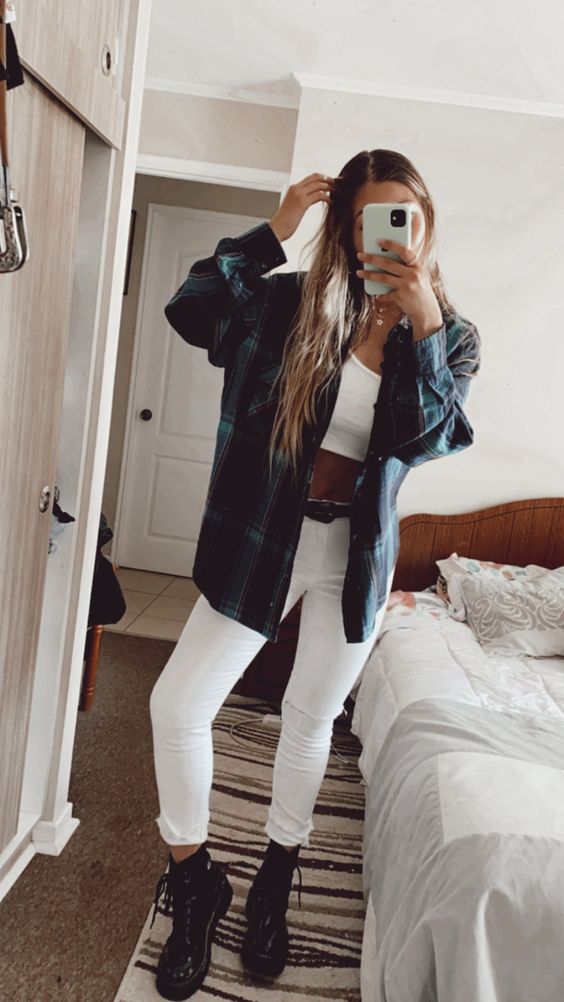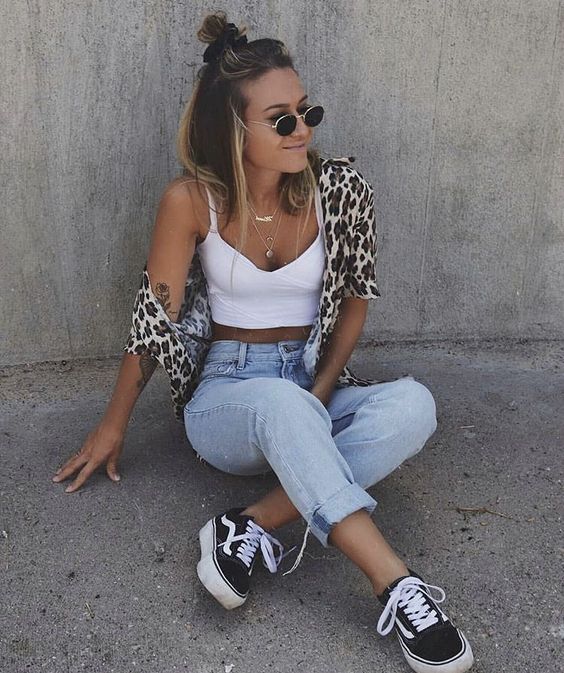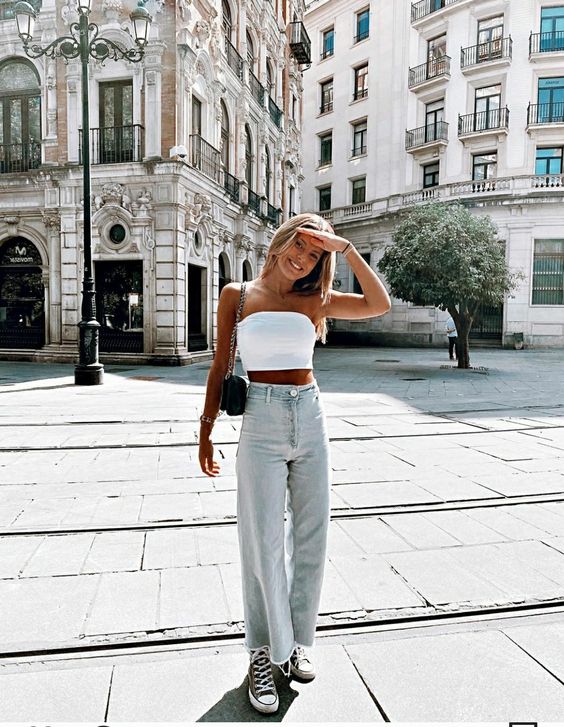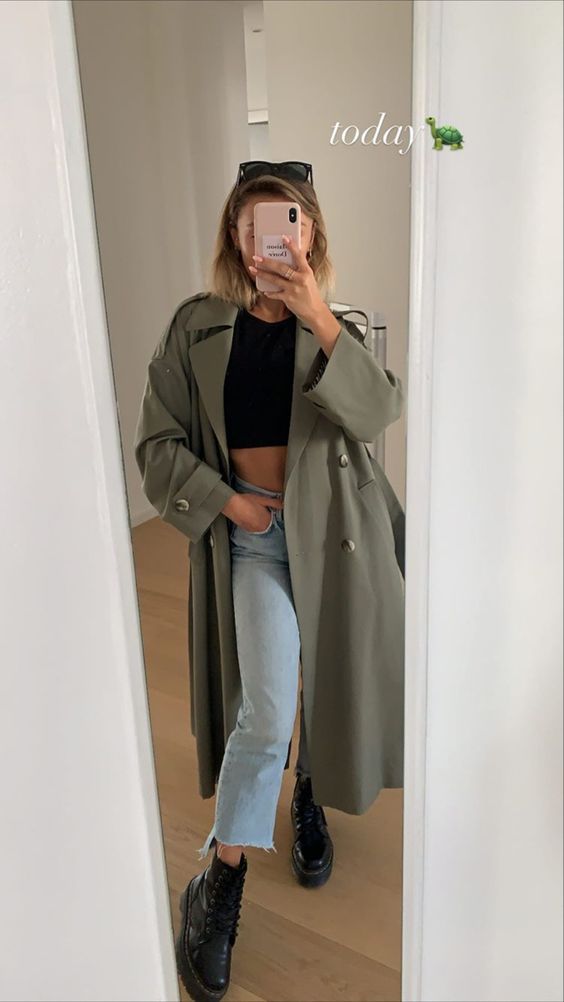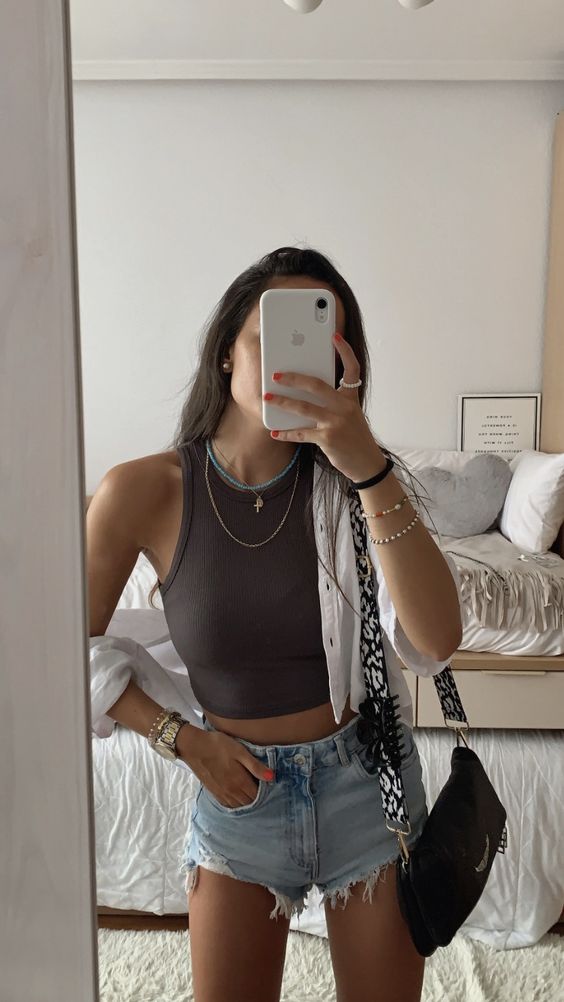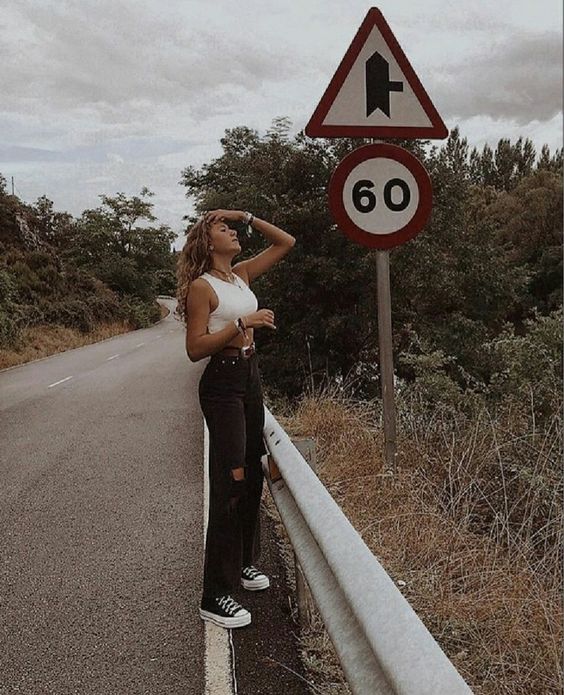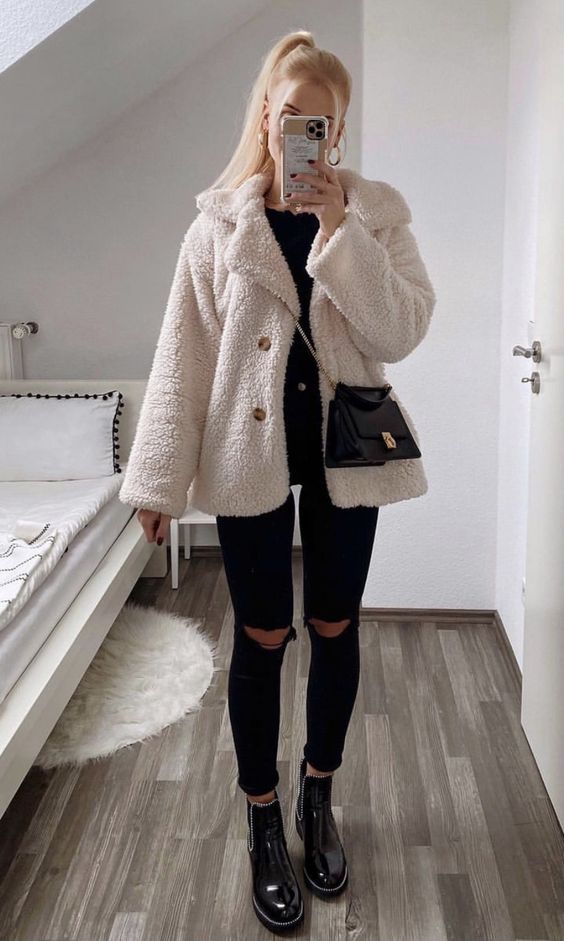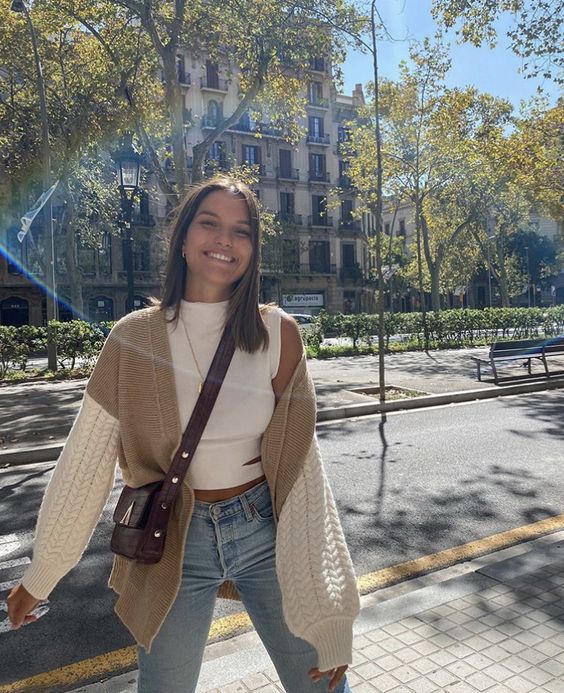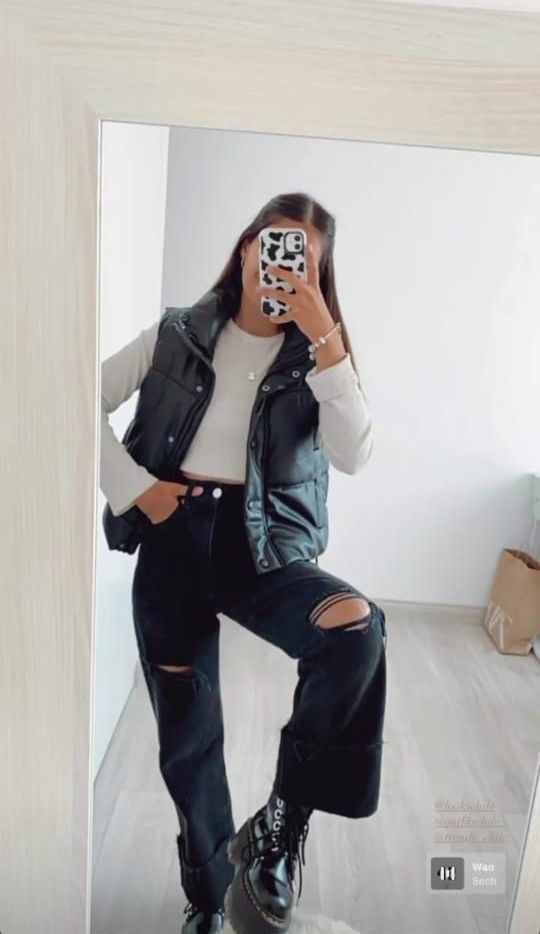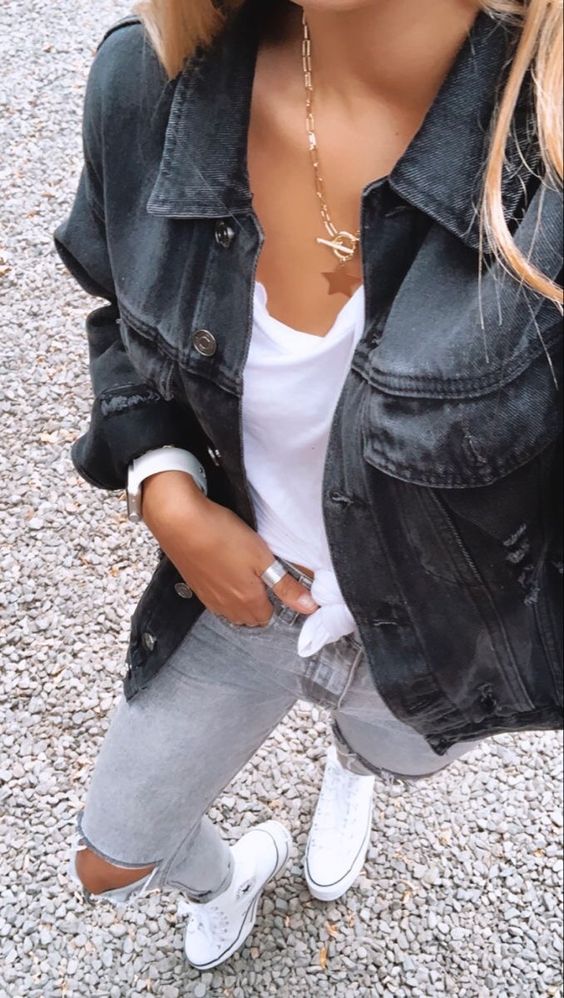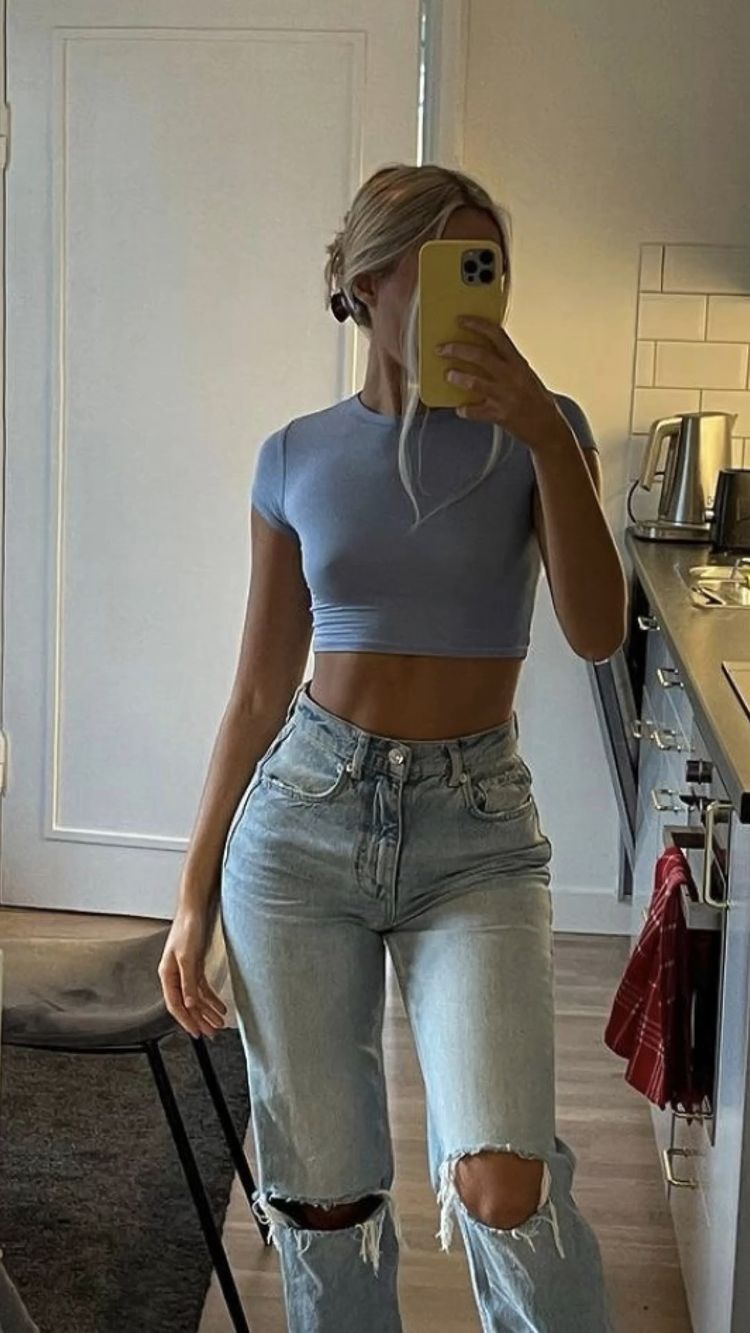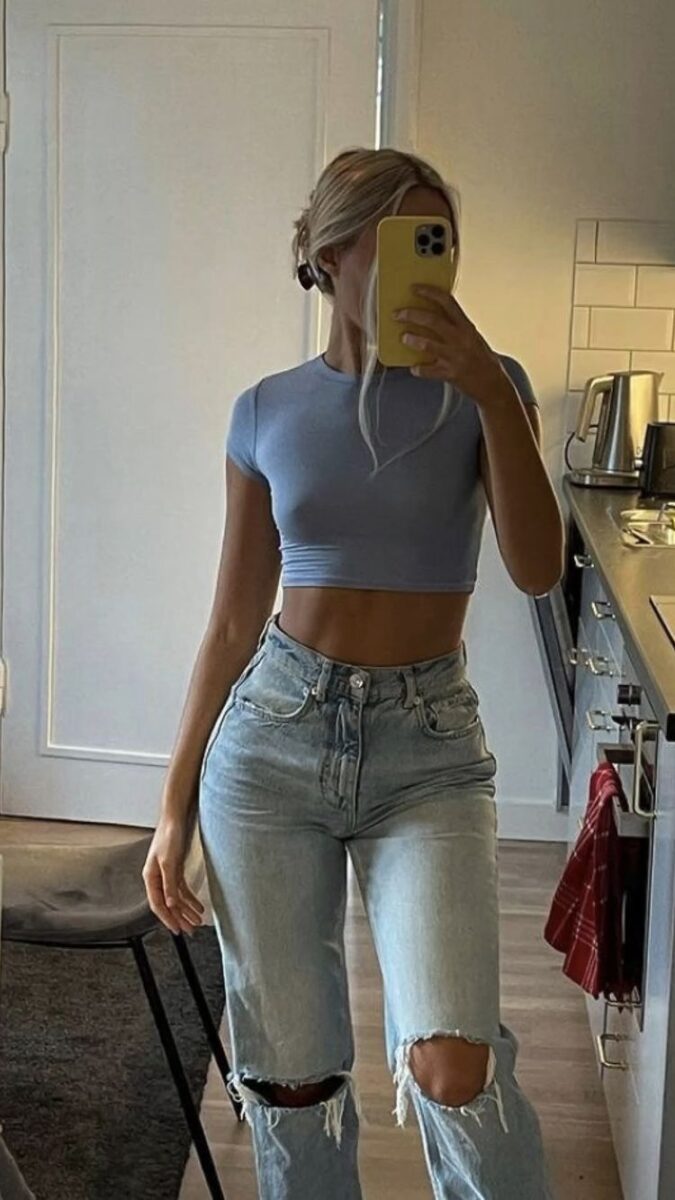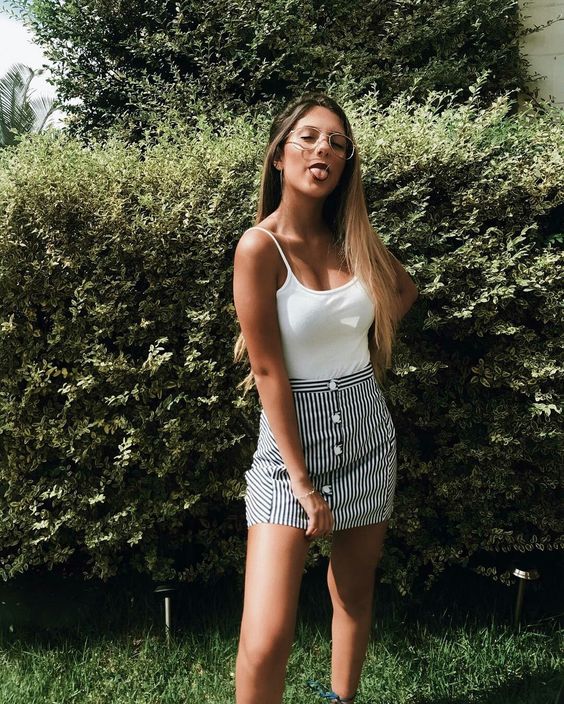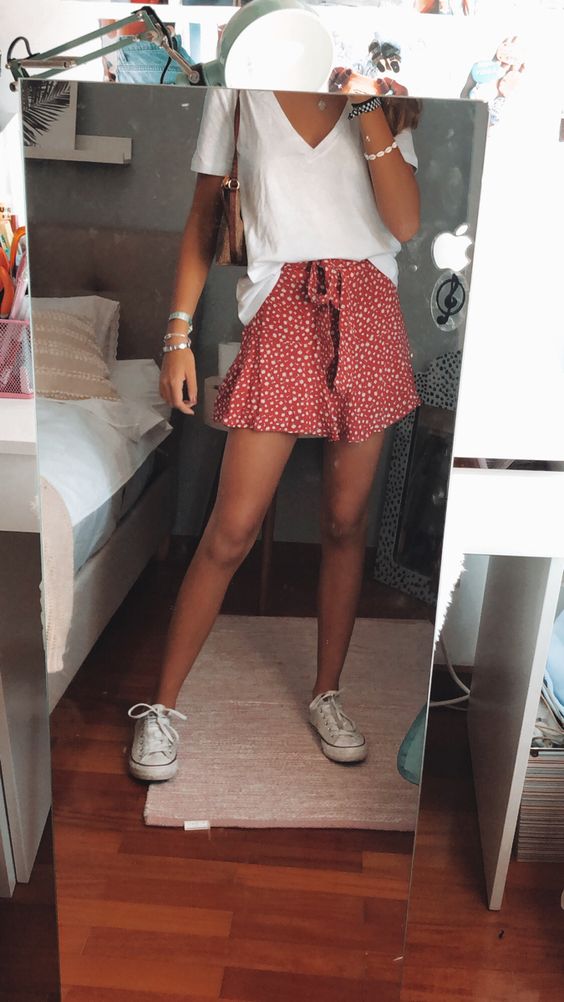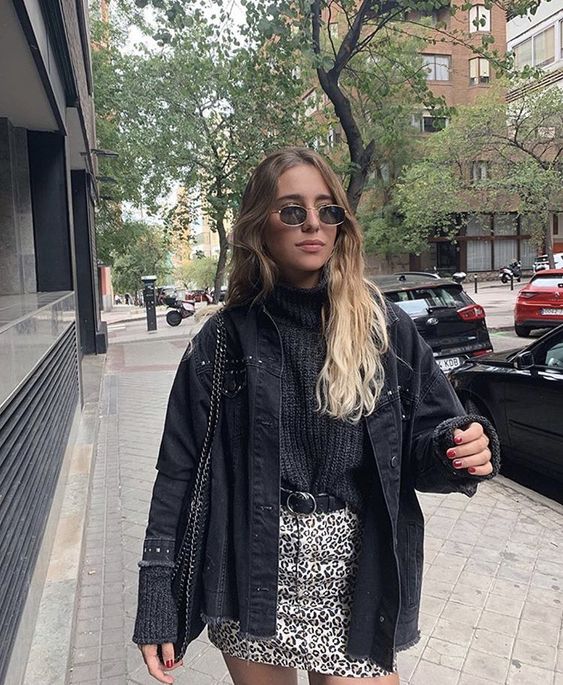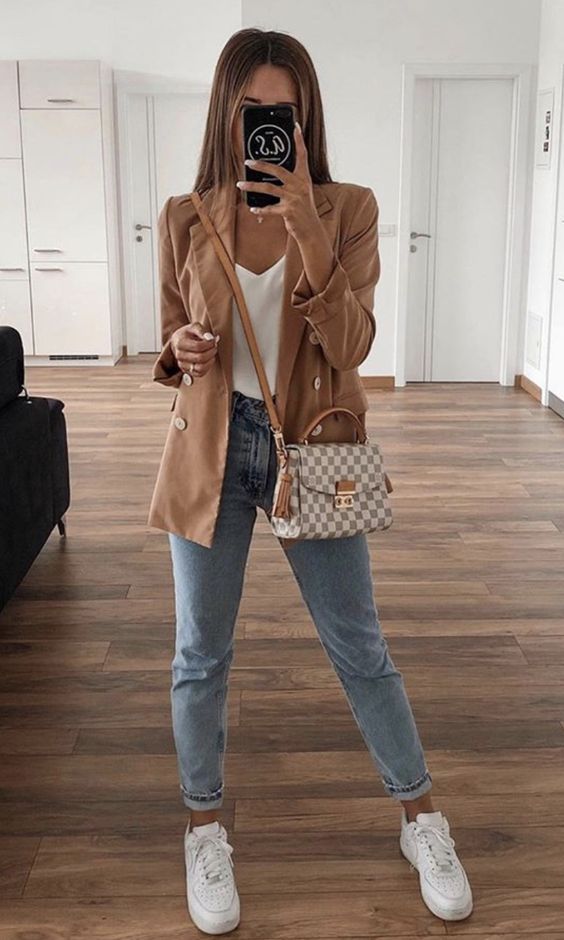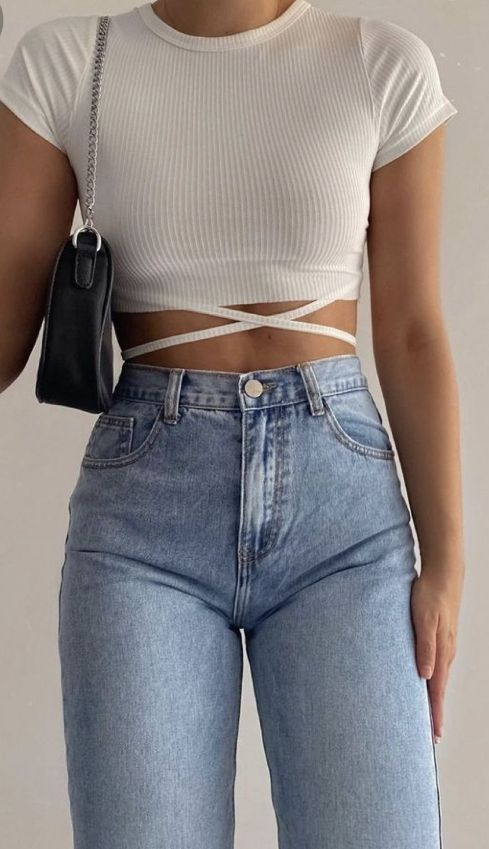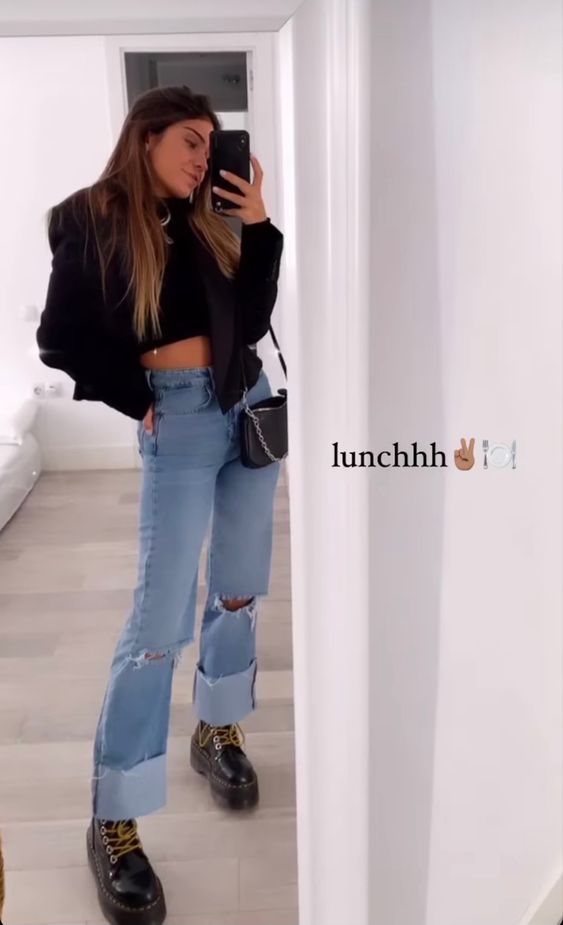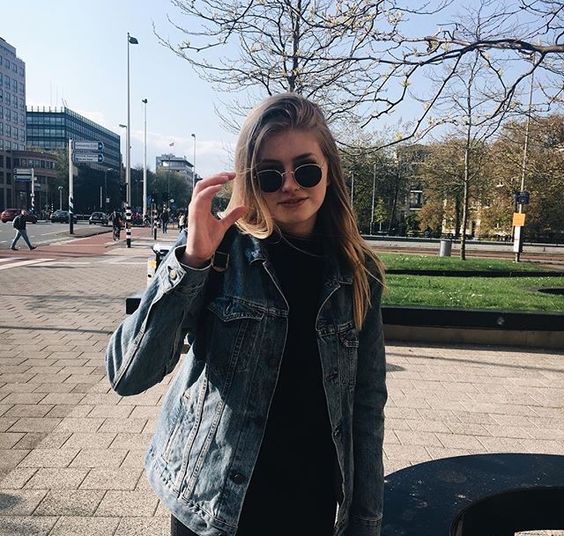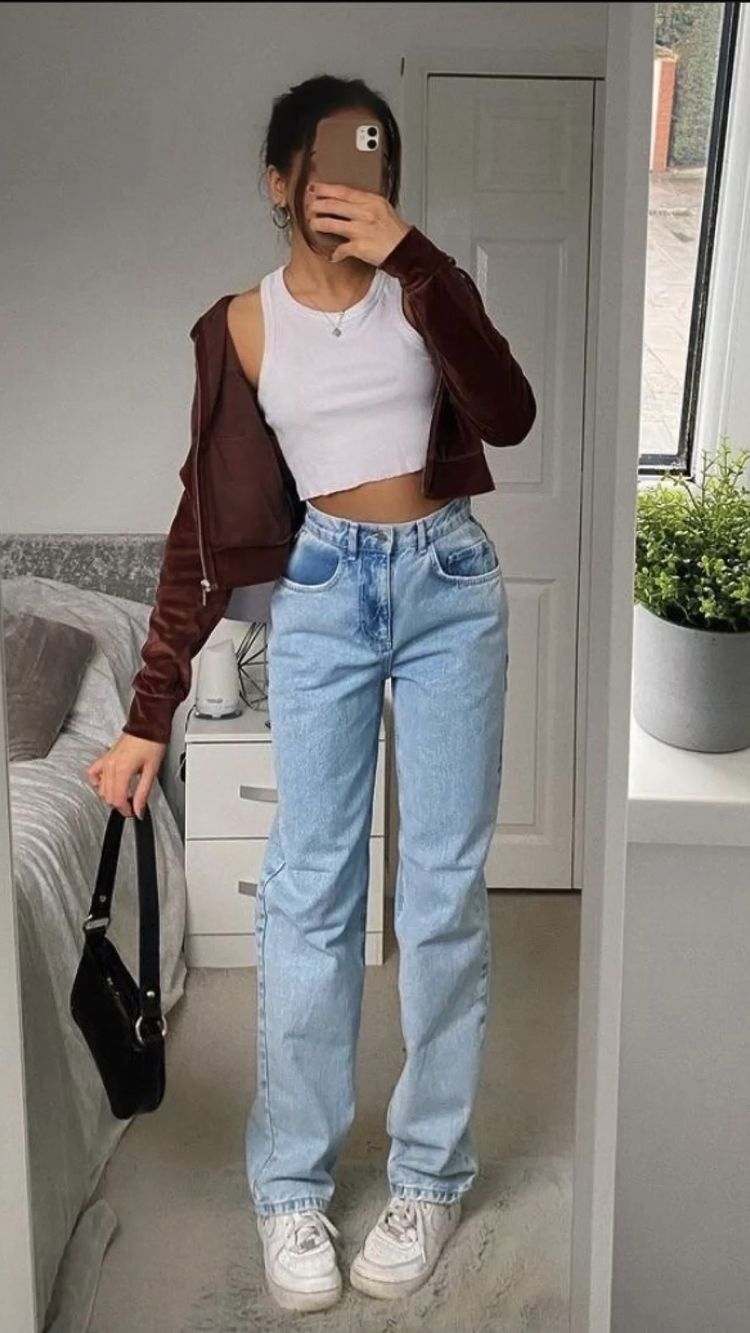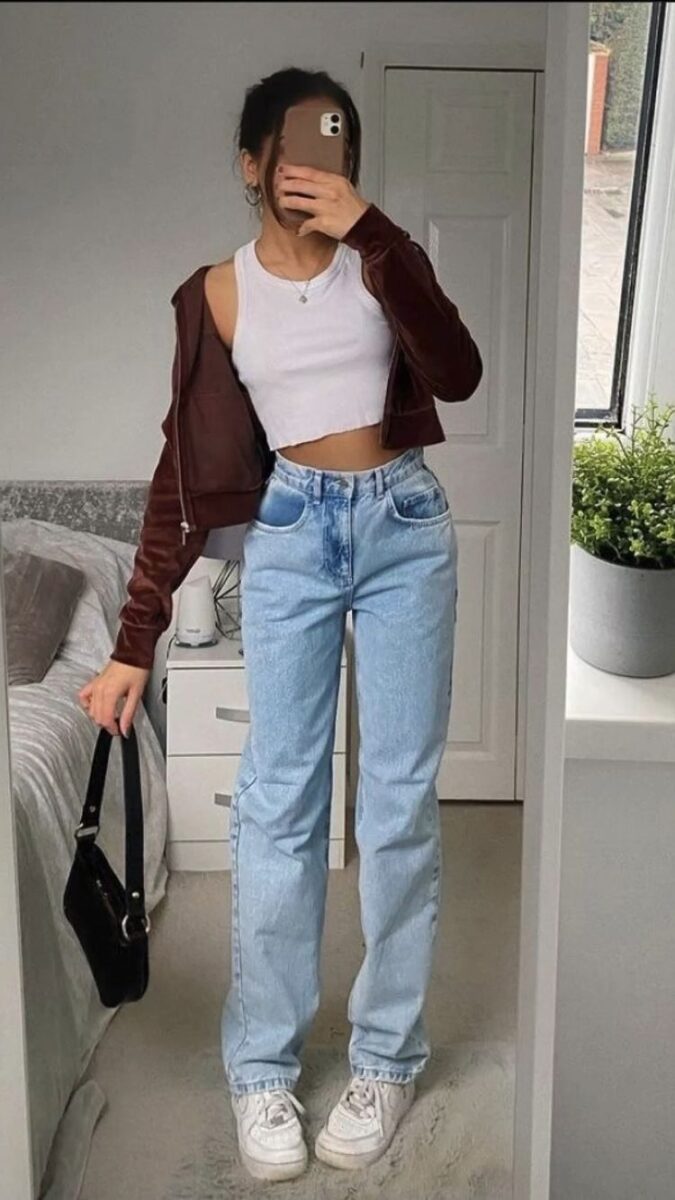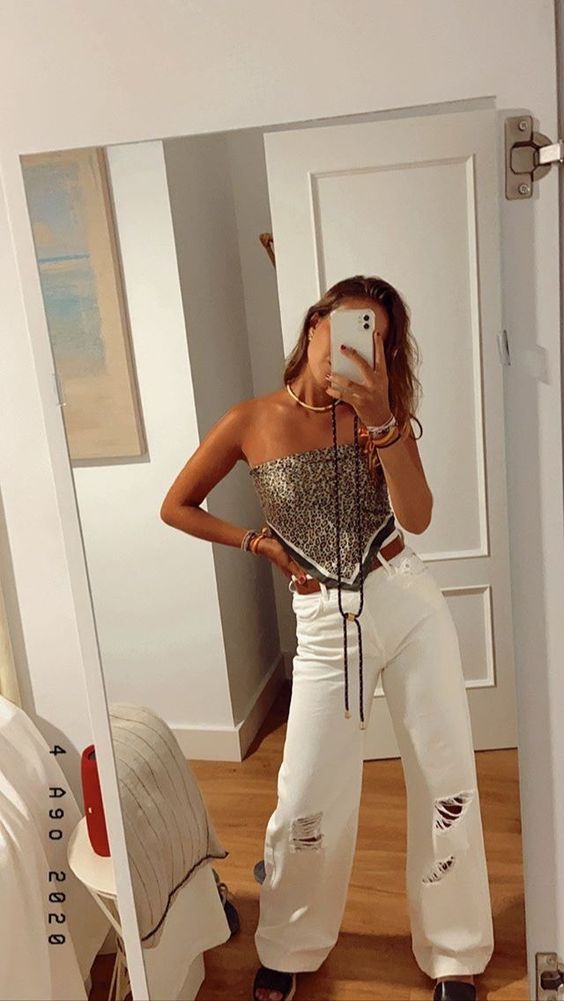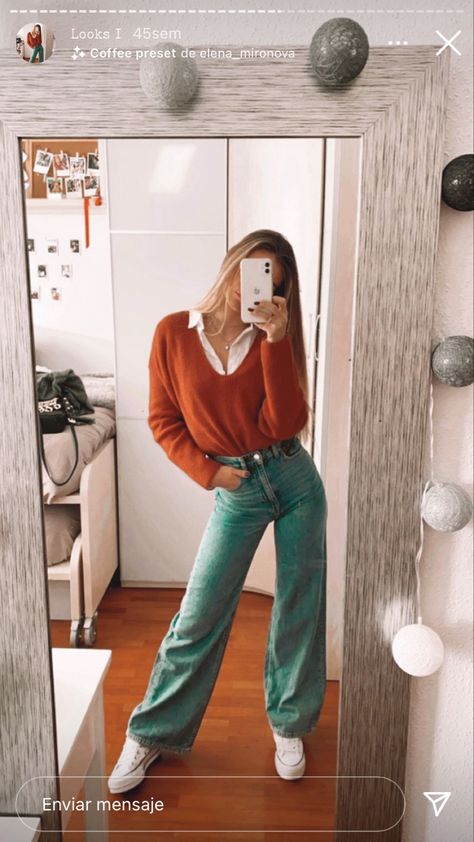 Hopefully, this post gave you lots of first-date outfit ideas that will get you off on the right foot with your date!