Valentine's Day is just around the corner. What better way to feel that love is truly in the air than by decorating your house with some matching decor? Check out our Valentine's Day decorations ideas below!
It's difficult not to fall in love with Valentine's Day, even if you're not the sentimental sort. It's the ideal opportunity to show your loved ones how much they mean to you by making thoughtful DIY Valentine's Day crafts and decorating your house or theirs with romantic holiday decor.
Even if you're not the craftiest or most creative person, these Valentine's Day decoration ideas I have sourced online are pretty easy to do. Most of them only require the most basic of things like glue, paper, etc. Many of which you may already have in your home.
Don't have time to craft decorations on your own? Well, don't worry! I have also included decorations here that you can buy online!
I have also included DIY cards for Valentine's Day, treats, desserts, and more. And yes, even some of these tasty snacks can be projects! This Valentine's Day, get creative with these fun, family-friendly crafts and share the love with your partner, friends, and family.
Valentine's Day Decoration Ideas
These Valentine's Day decoration ideas will touch anyone's heart, whether you're making something for your significant other, a friend or any loved one. Enjoy!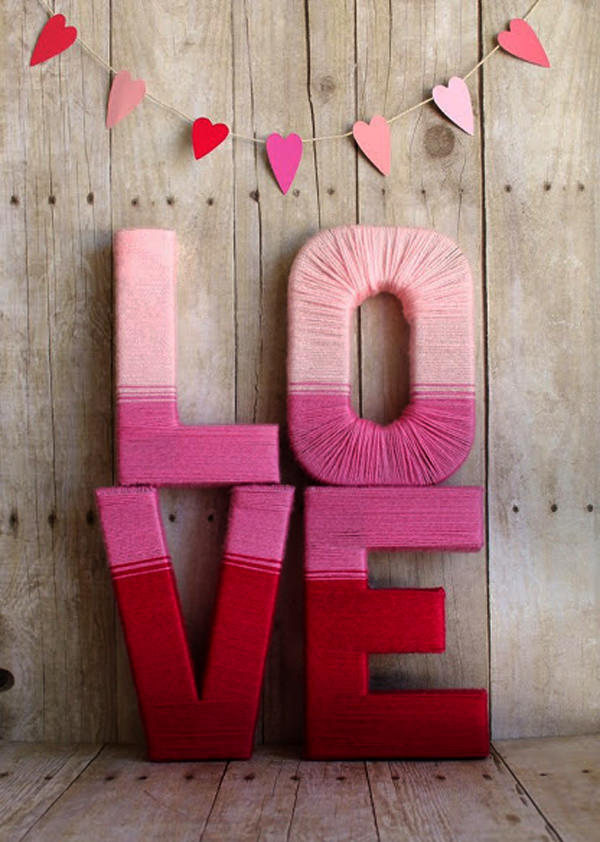 Spread the love this Valentine's Day by recreating these giant standee letters at your home. They would make such great festive decorations that you can use for years to come!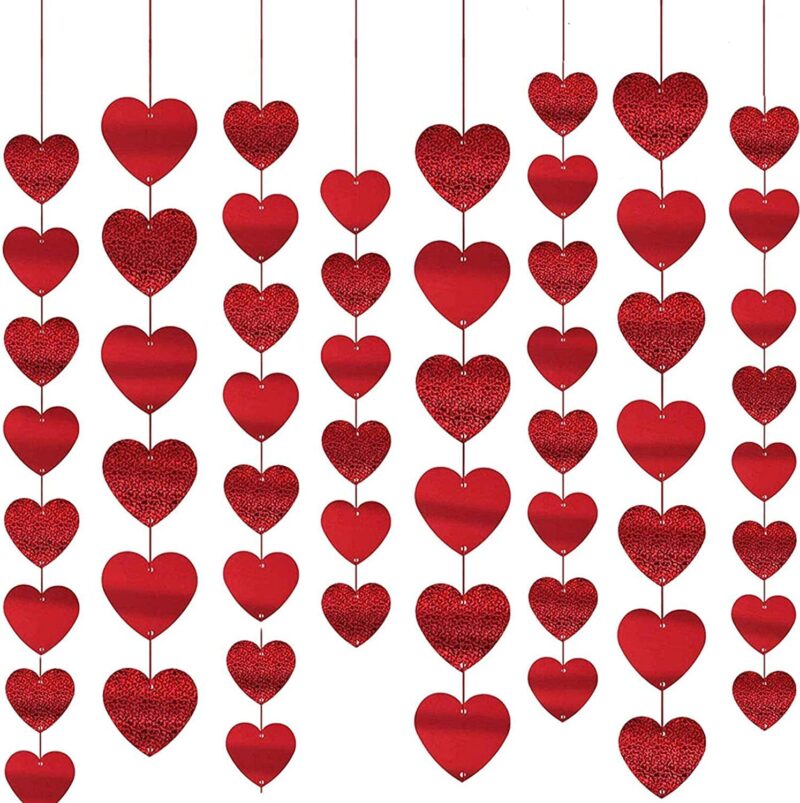 Using heart-shaped banners is an easy way to spruce up your home and make it feel more romantic! You can opt to either DIY these or just get them from Amazon or any online store like Etsy.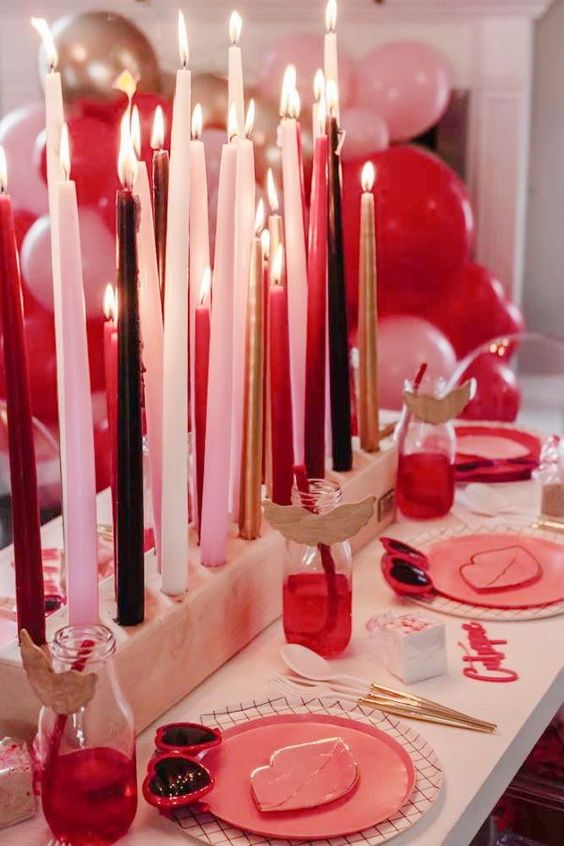 Who doesn't love a candlelit dinner, right? Whether you're planning a romantic date with your partner or a Galentine's party with friends, you can't forget about using Valentine's Day-themed candles!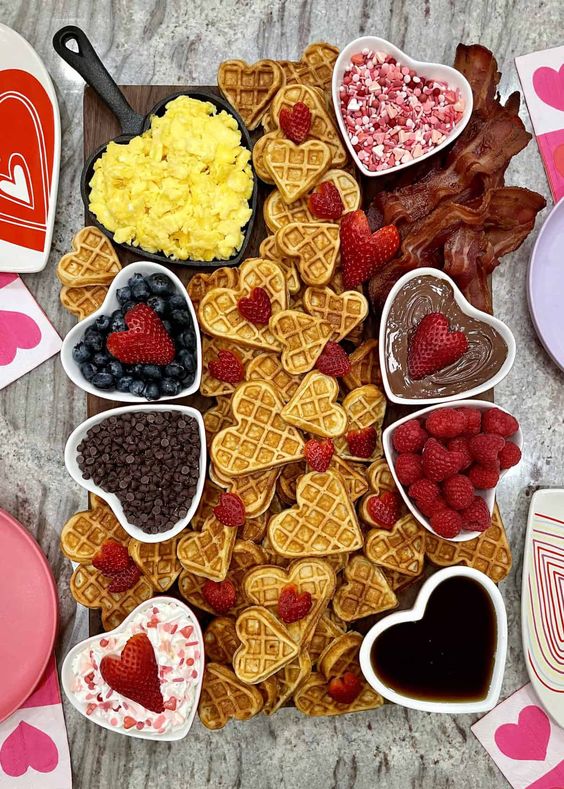 Apart from crafty decorations, you can also fill your home with some tasty treats! I mean, who can resist this scrumptious waffle tray that's full of hearts?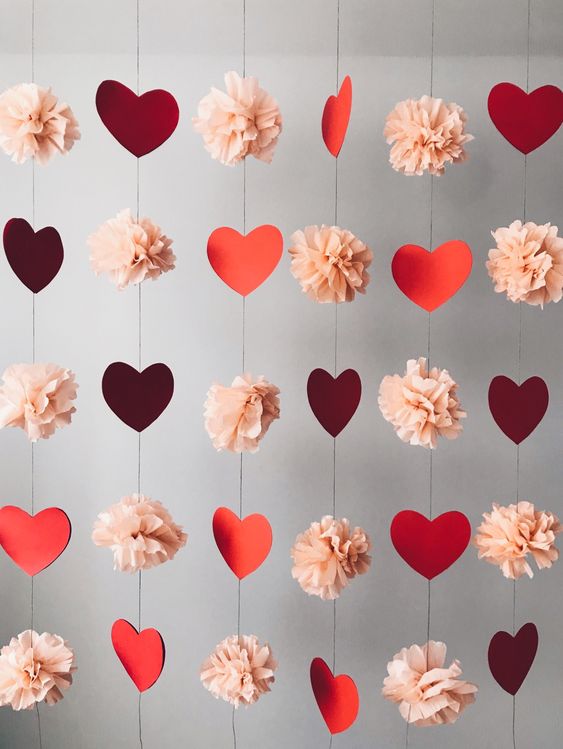 Here's another design for banners that you can take inspiration from! I personally love the color scheme of this particular banner.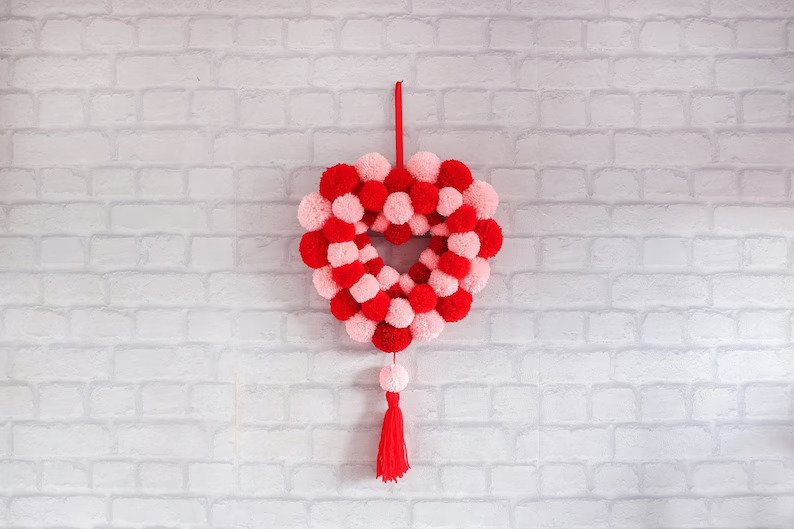 This gorgeous pompom wreath is utterly beautiful! I love the pink and red color scheme and I just know that this will look great in any home!
If you prefer to DIY your wreath, you can follow the link and see how you can recreate this stunning rose wreath for Valentine's Day!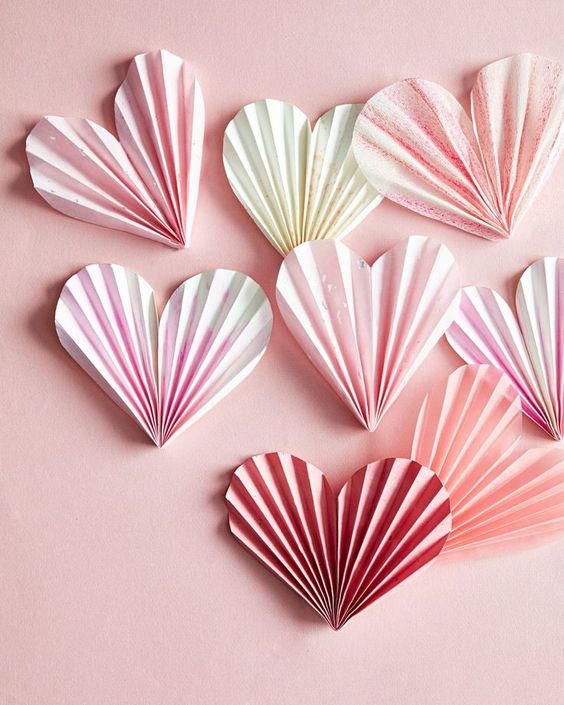 With each pleat of these hearts, you can express your affection to your loved ones. According to the site, cutting the paper into a capsule form beforehand is the secret to these ruffled hearts. Then, squeeze them in half, fold them accordion-style, and tape them shut. Vellum, crepe paper, and scraps from a sketching pad were used to create this blushing arrangement. Add a few brushstrokes and paint splatters, then kiss each one to complete it.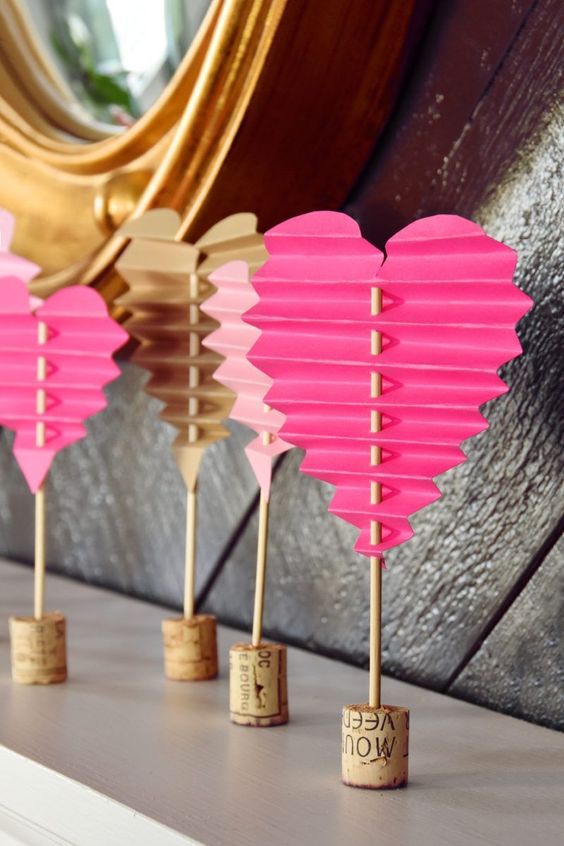 Are you looking for some quick and simple DIY Valentine's Day decorations? These paper hearts are as simple and adorable as they get. I can totally imagine these as added decor for your dinner table or your fireplace.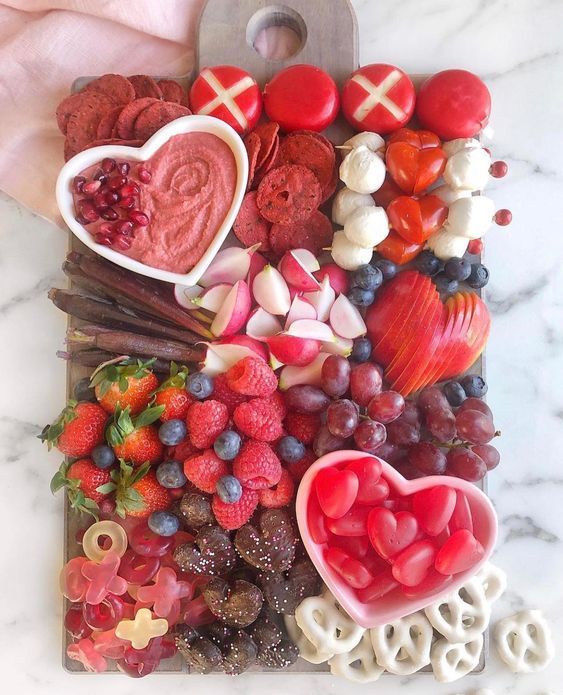 Satisfy your sweet tooth with this Valentine's Day-themed charcuterie board! Fill it up with your and your friends' favorite candies and chocolates! You can also slip in some healthier alternatives like frozen fruits!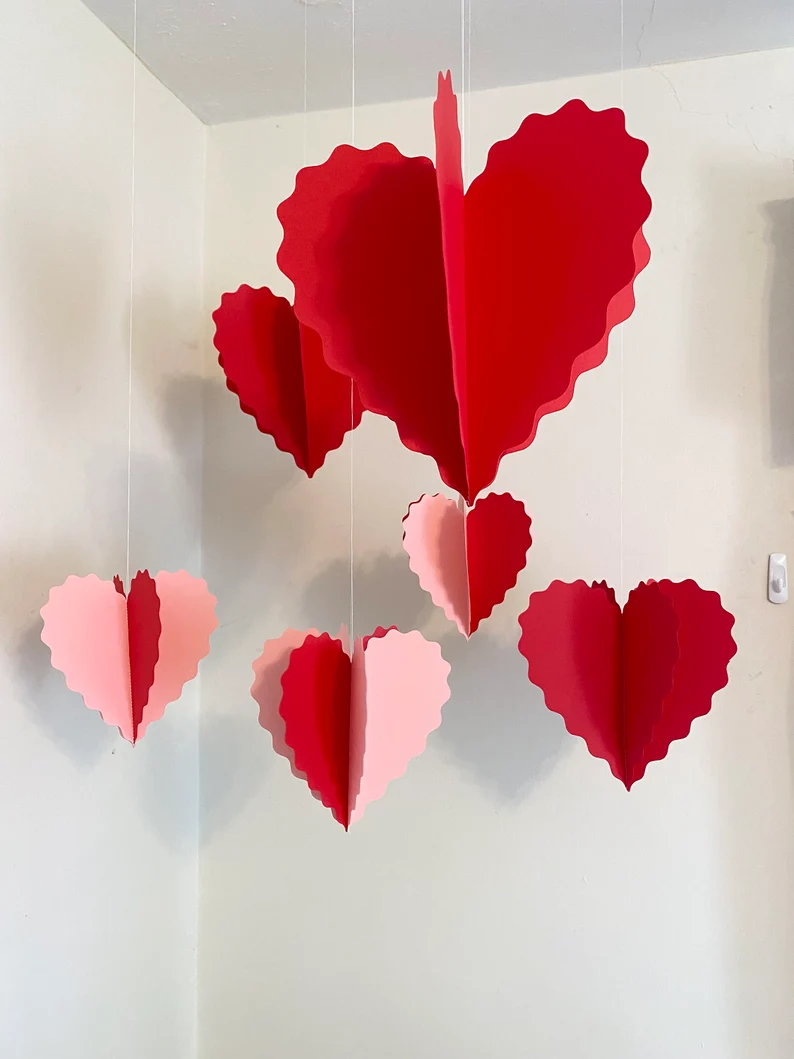 These heart-shaped banners are sure to give your Valentine's Day party a romantic flare. Whether you're inviting your friends and family or having an intimate dinner with your significant other, these banners will make you feel like love is in the air.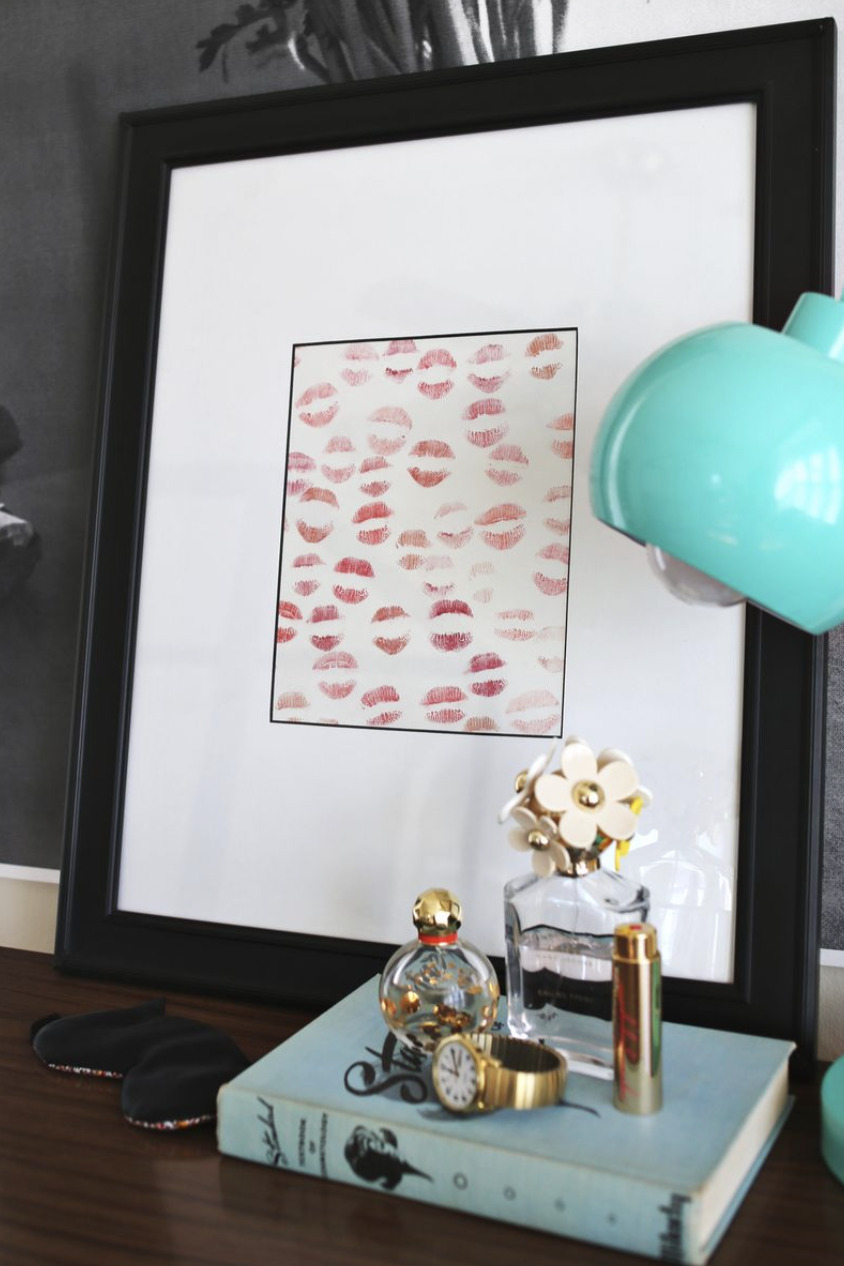 This lipstick portrait will give your party a romantic yet sophisticated touch when you display it in the room! You can either opt to get a pre-made one or DIY it at your home.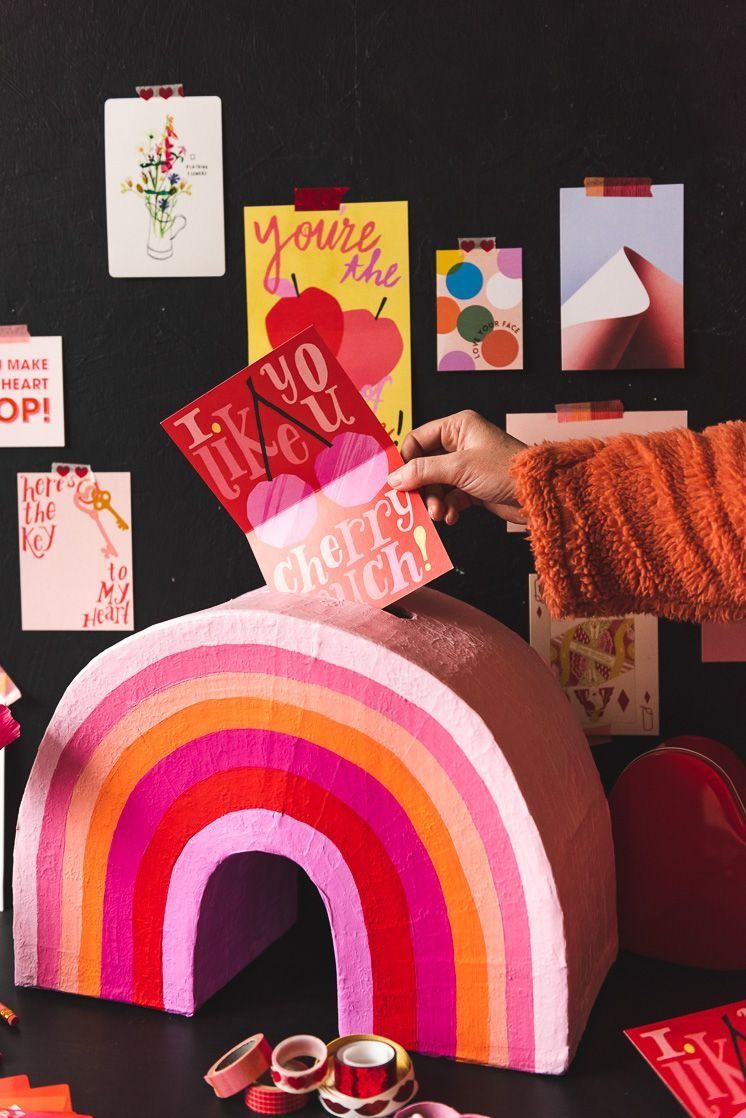 Create a rainbow-shaped card box with bright red and pink paint that is adorable enough to show even beyond Valentine's Day. Hot-gluing the cardboard pieces together into a rainbow arc may take some time, but the outcome is worth every sweat!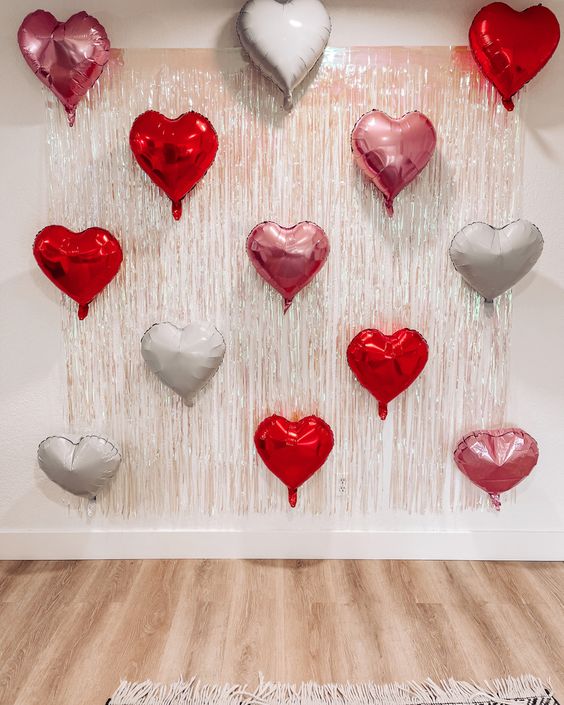 A Valentine's Day party isn't complete without a backdrop for your photoshoots with friends and family! Fortunately for you, making a backdrop for your photos is easy enough! Using the photo above as a reference, all you need are some sparkly tinsels and some balloons.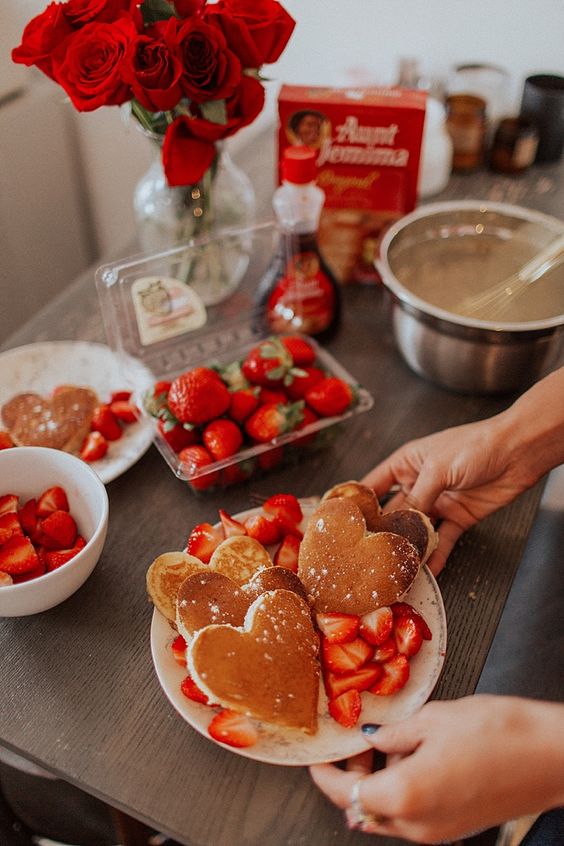 If your Valentine's Day party will be happening during brunch, why not serve these heart-shaped pancakes and some fresh strawberries at the table? Your friends and family will surely feel the love in every bite!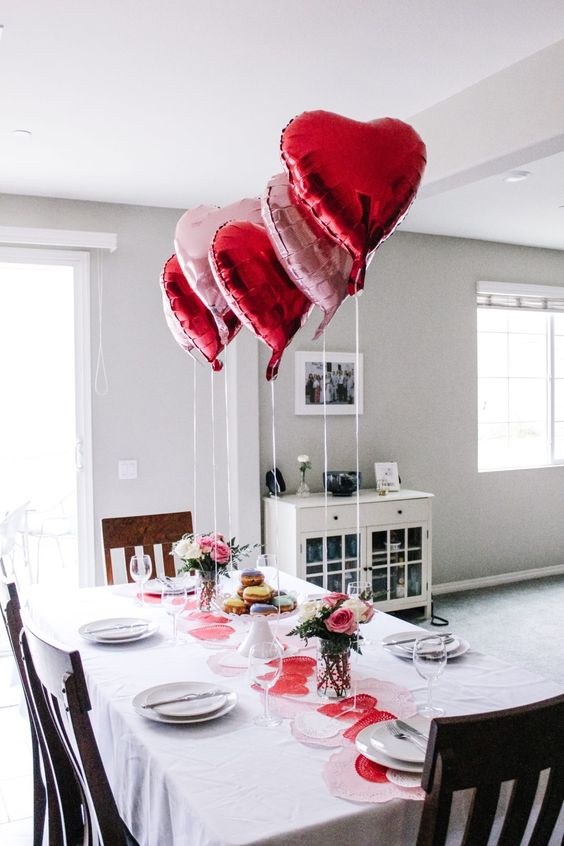 No Valentine's Day party is ever complete without some balloons to decorate your house or whatever venue you're in.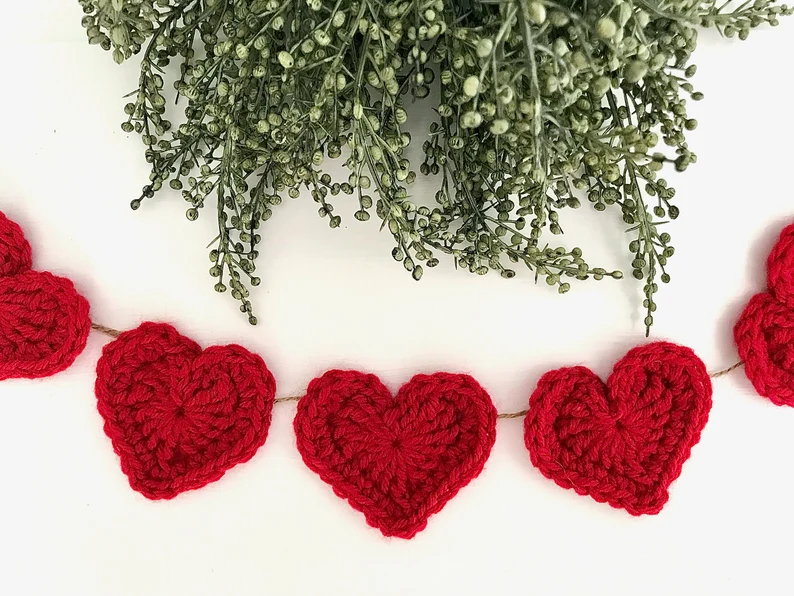 These crochet heart-shaped garlands are utterly gorgeous! I can totally see this hanging above a mantel and creating a cozy yet romantic atmosphere for friends, family, and your significant other.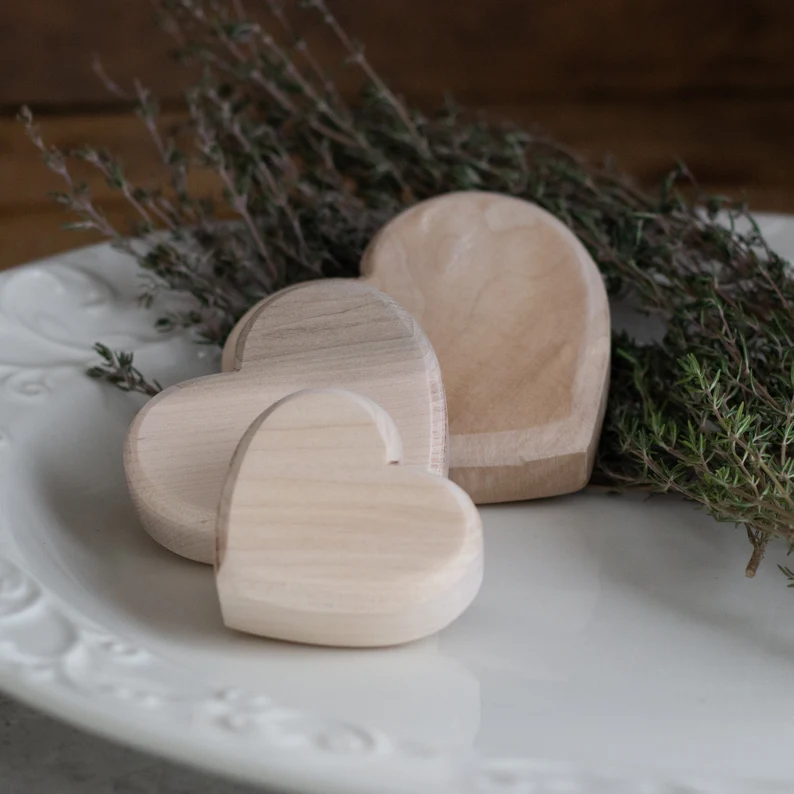 According to the online store where you can buy these, these hearts are made by hand from genuine American-grown Maple hardwood. All edges are hand-beveled down at various angles and each piece is thoroughly sanded to give it a hand-carved appearance. These would be so perfect as a decoration for your table settings, adding an elegant yet rustic touch to the overall aesthetic.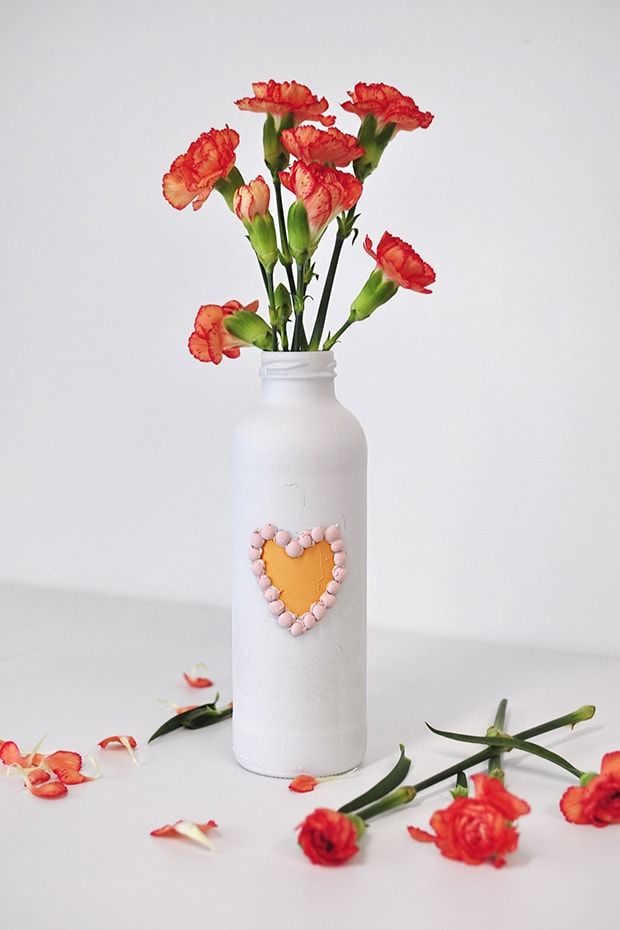 Flowers are one way to make your home a lot more romantic and on theme with Valentine's Day, so why not put them in these beautiful DIY flower vases to match?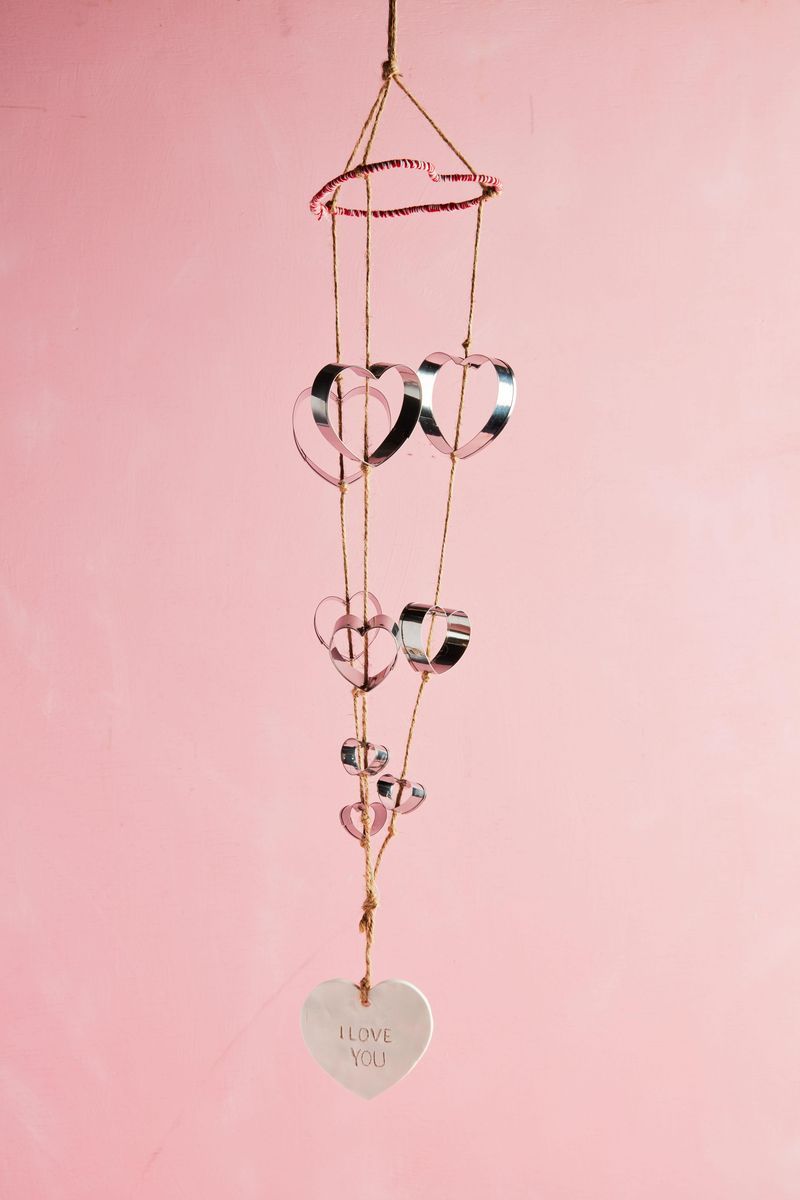 Get creative with your cookie cutters by brandishing them as your very own windchimes. These would look so cute and adorable hanging above your porch!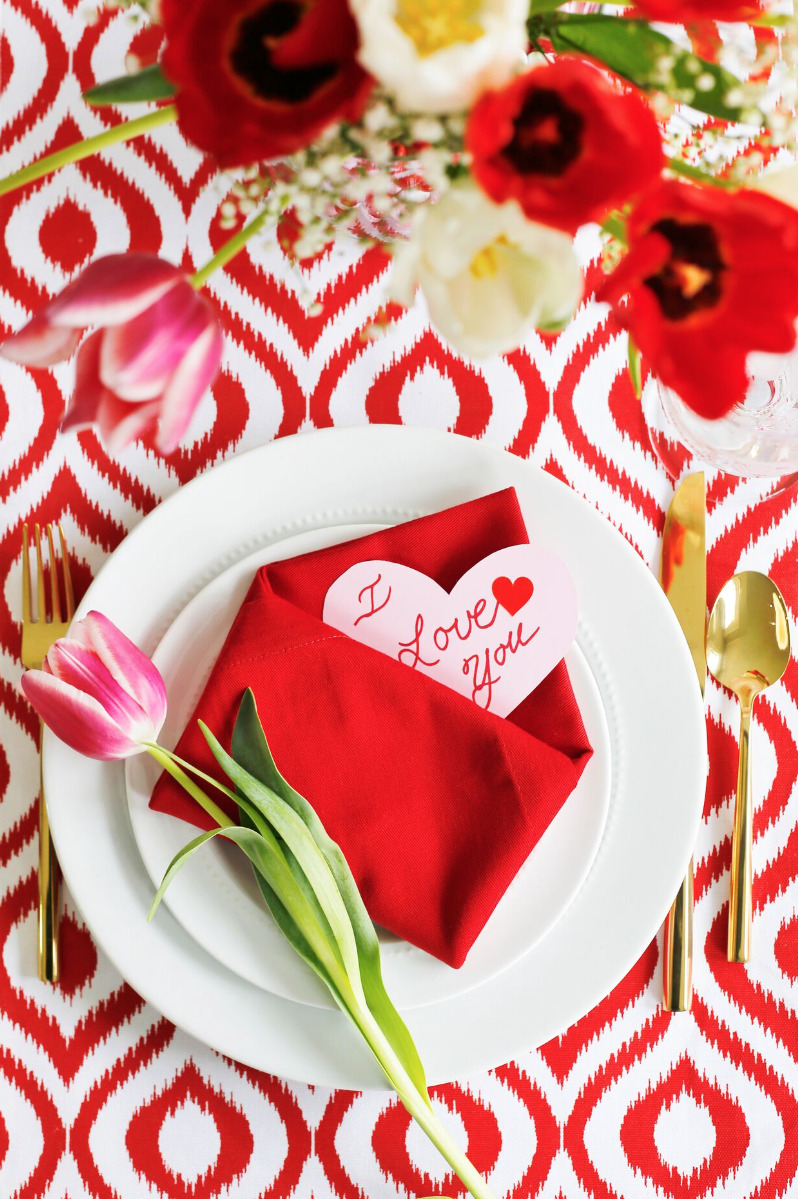 A flower and a well-arranged napkin are two simple ways to dress up a table. Whether you're celebrating with friends, family, or your partner, a nice table setting will surely make your dinner a whole lot classier.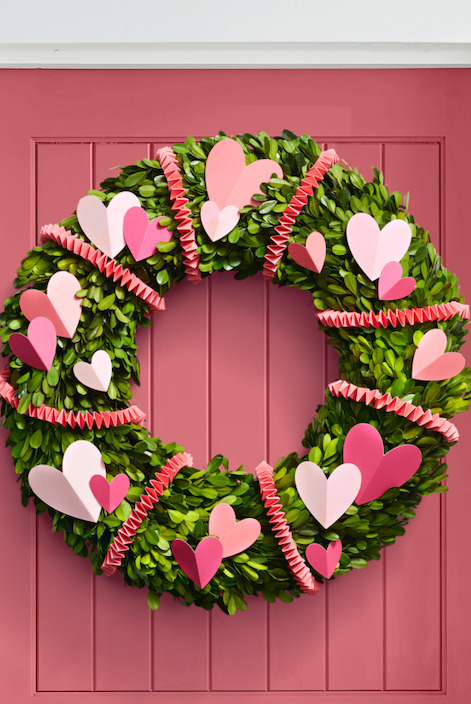 The fact that t DIY is so simple is what I love about it. You can either purchase or use an existing green wreath you already have and hot glue some paper hearts to it.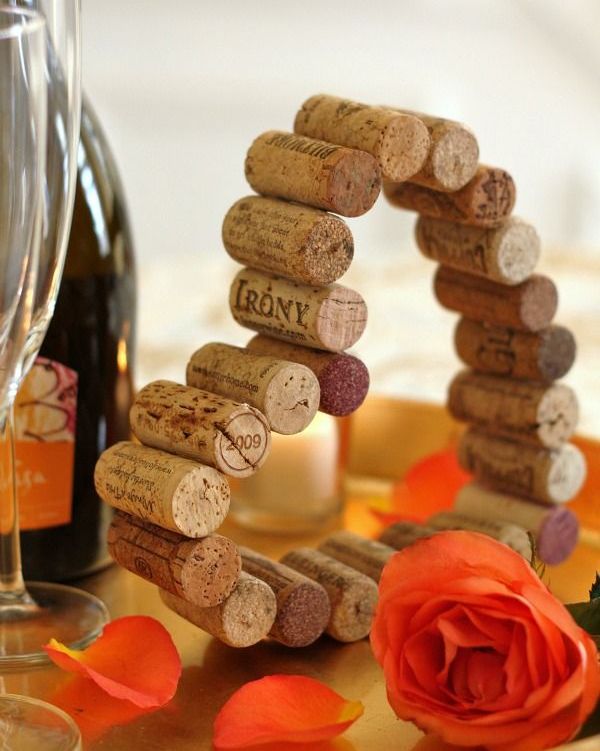 Have any spare wine corks laying around your house? Use this as an opportunity to create some crafty and adorable decorations to add to your upcoming Valentine's Day party.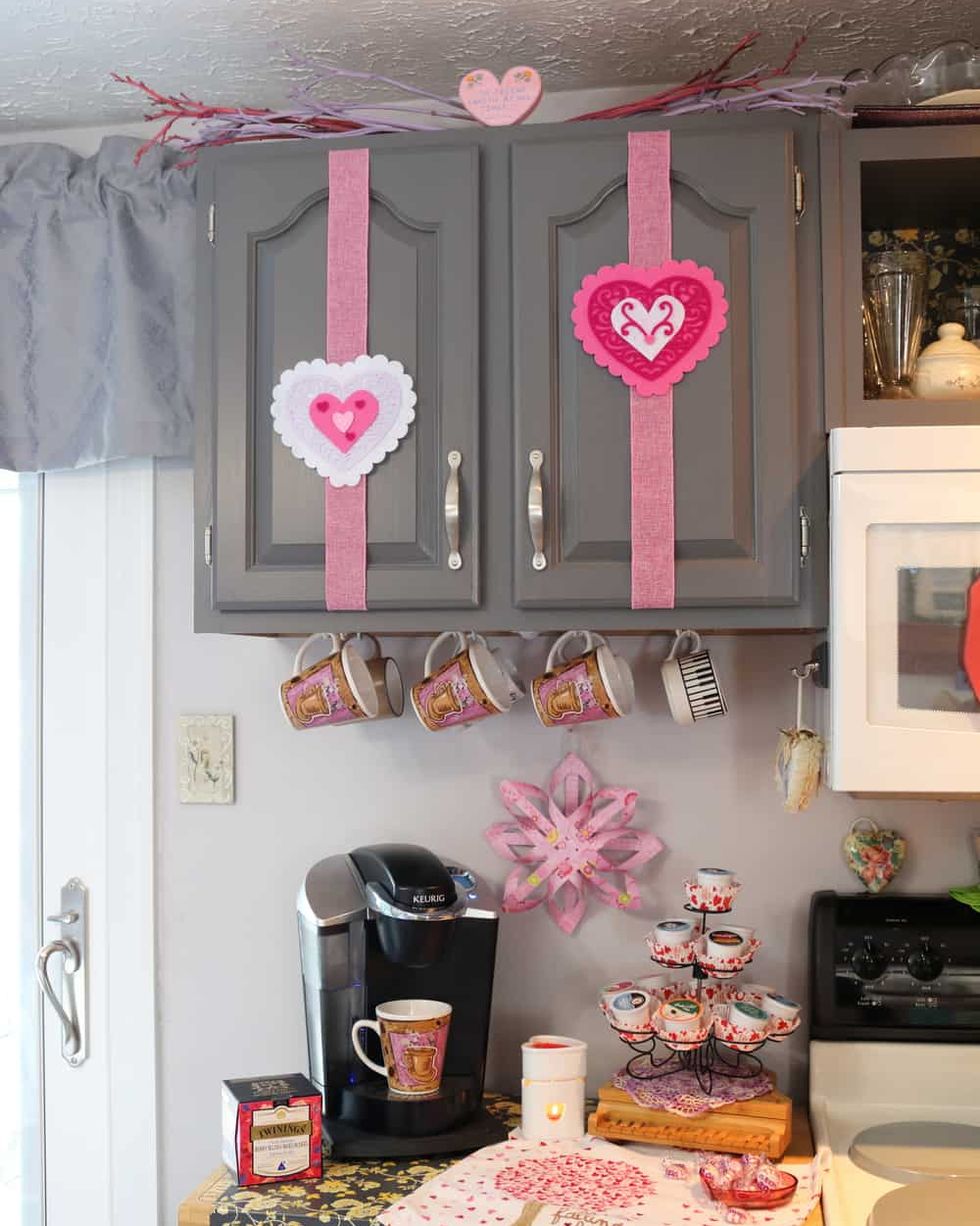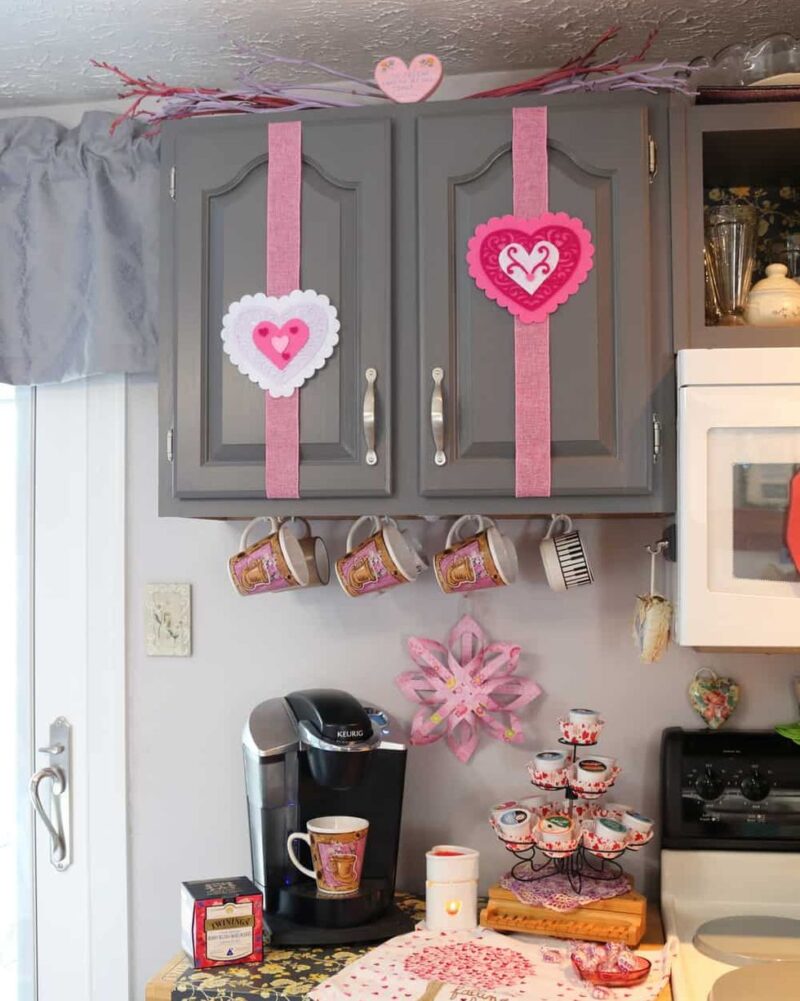 Use these adorable cupboard coverings to show some love for your kitchen and coffee bar setup. You only need ribbon, paper, and felt to recreate this beautiful setup!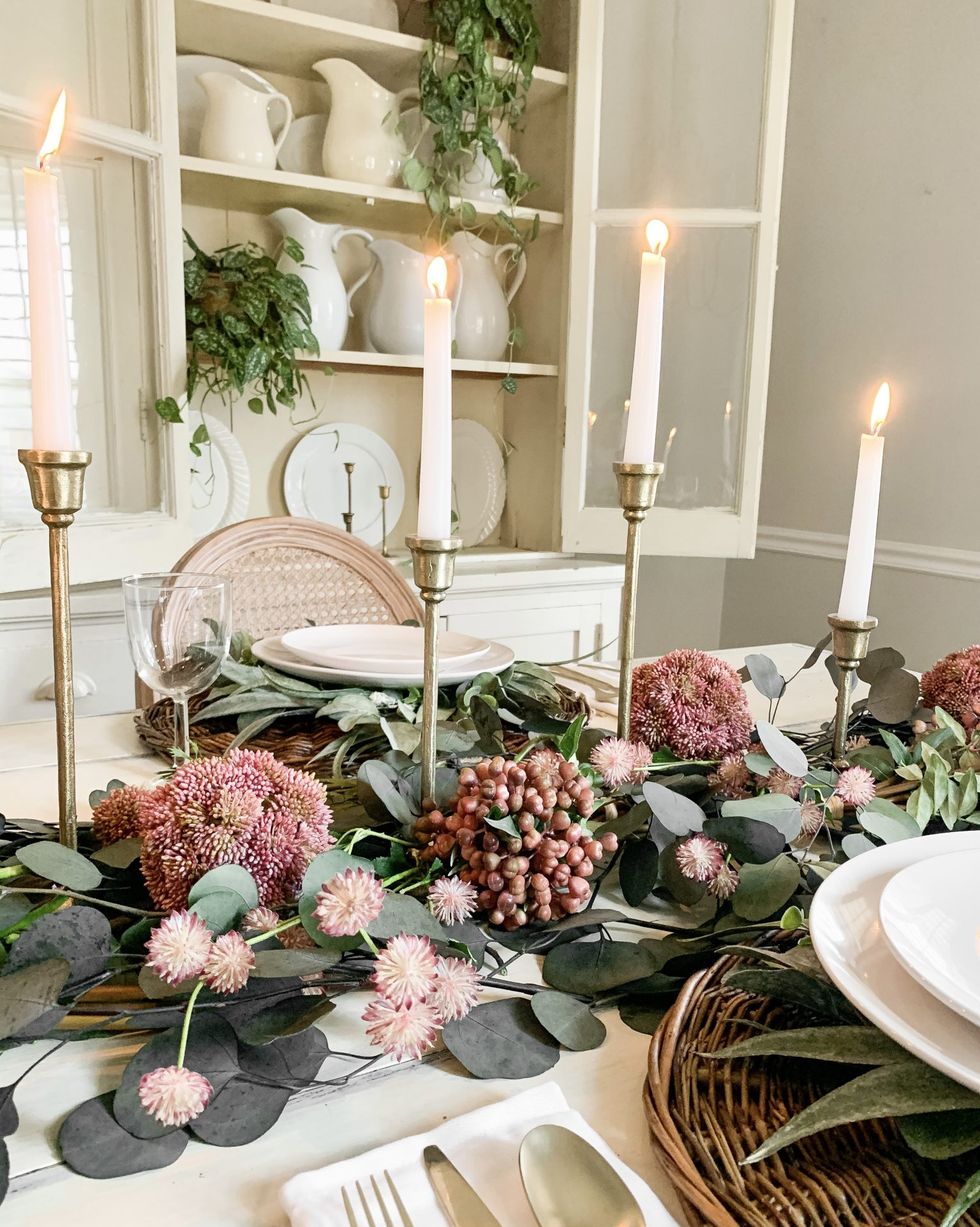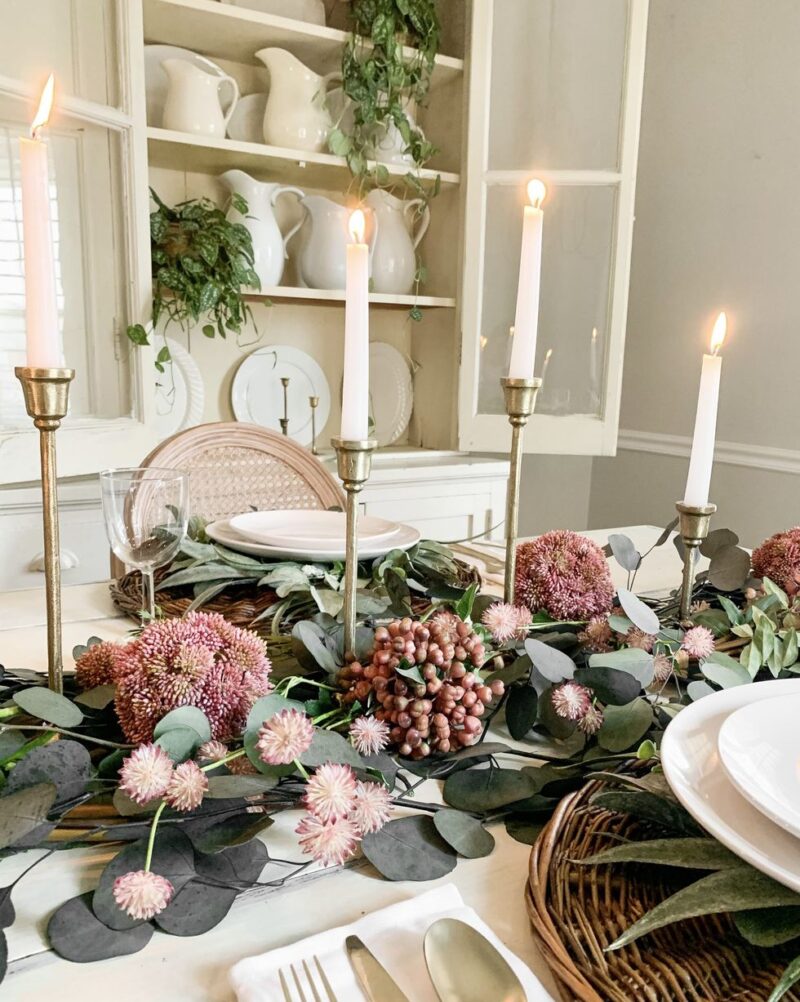 Any dining table will become a romantic setting with the addition of some candles and pink flowers. You can also opt to use faux flowers instead of real ones for better longevity. You can even use the same setup for the years to come!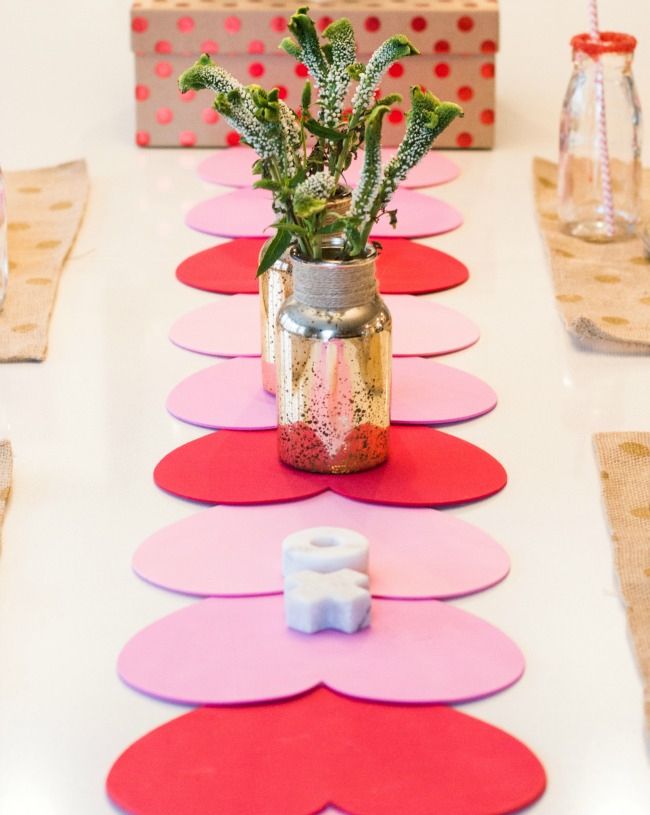 Thanks to foam hearts and some hot glue, this table runner can be put together in only five minutes. Keep it straightforward with pink and red, or get creative with different hues if you prefer!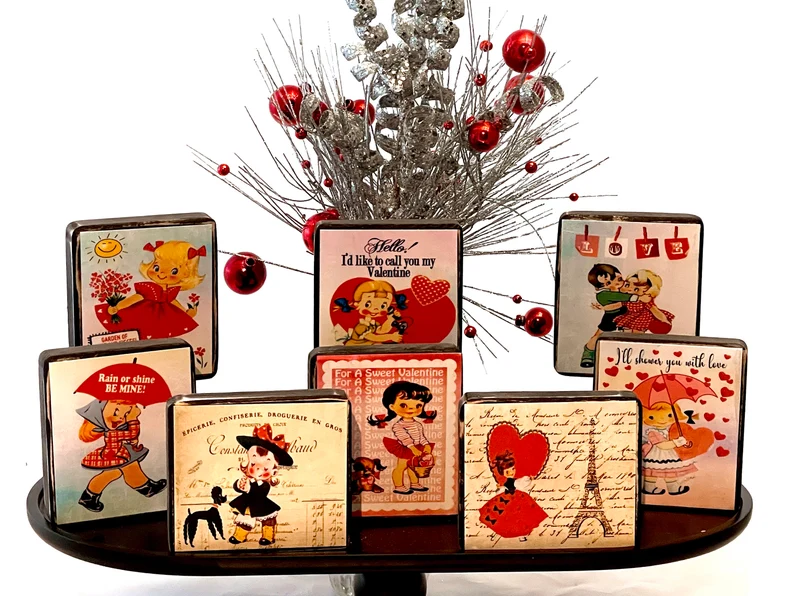 Try something unique for this year's Valentine's Day and go for these gorgeous vintage decorations! You can put display them on your coffee table for everyone to see!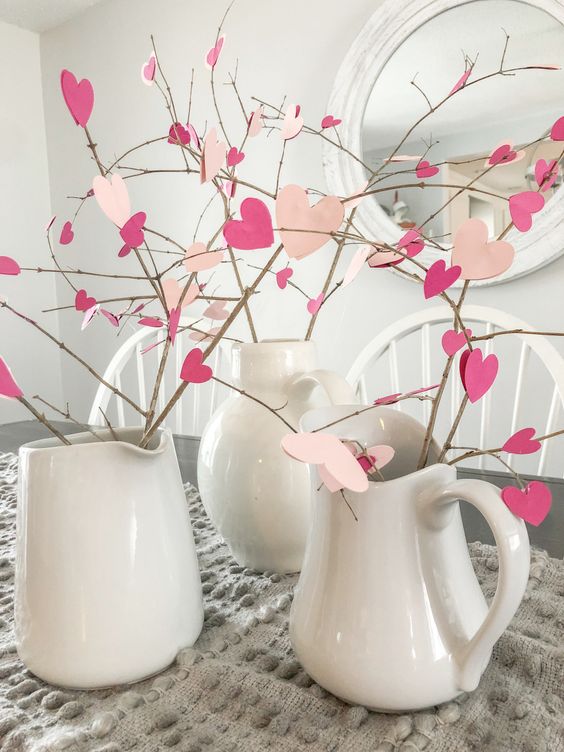 No time to get yourself flowers this Valentine's Day? You can always DIY it with some colored paper! Use some bare branches you can pick up outside and decorate them with paper hearts or cut-out flowers.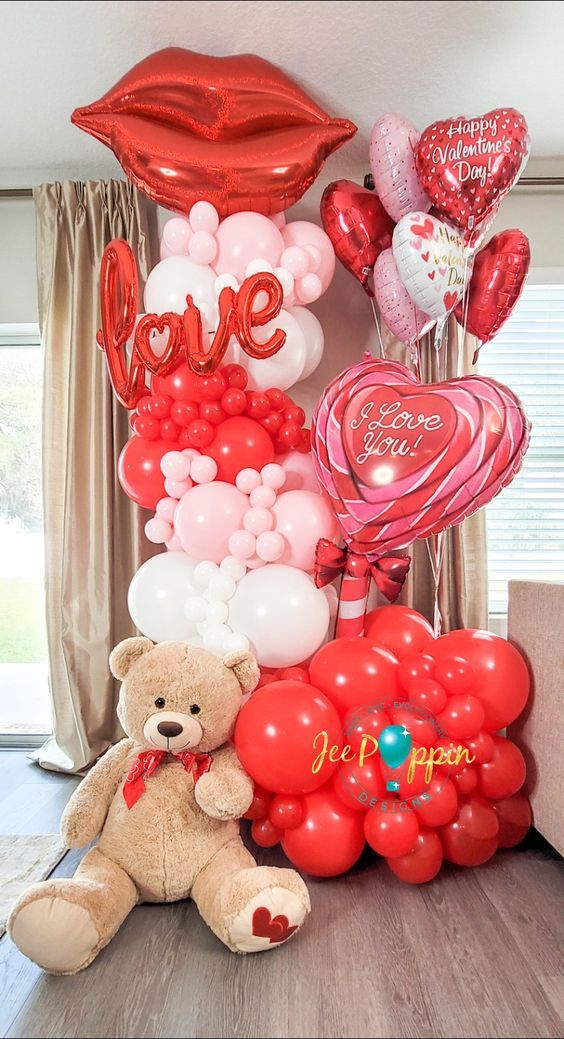 Regardless if you're spending Valentine's Day with your partner or your friends and family, who could resist an adorable teddy bear as a decoration?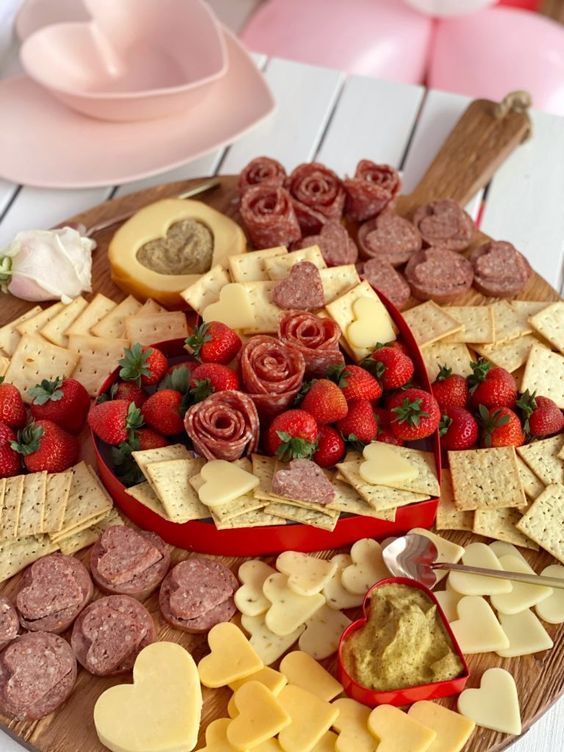 If you prefer a healthier and classier alternative for a charcuterie board, this will surely do the trick! Filled with biscuits, fruits, and different sorts of meats and cheese, your friends will surely love this hearty arrangement!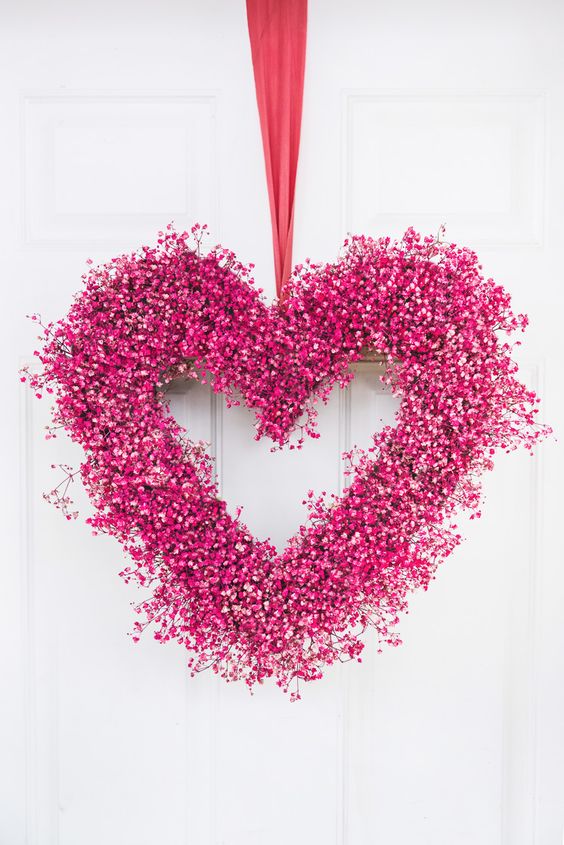 This Valentines Baby's Breath Heart Wreathe is utterly stunning! I am honestly in love with this decorative piece. Put it on your main door or above your mantel.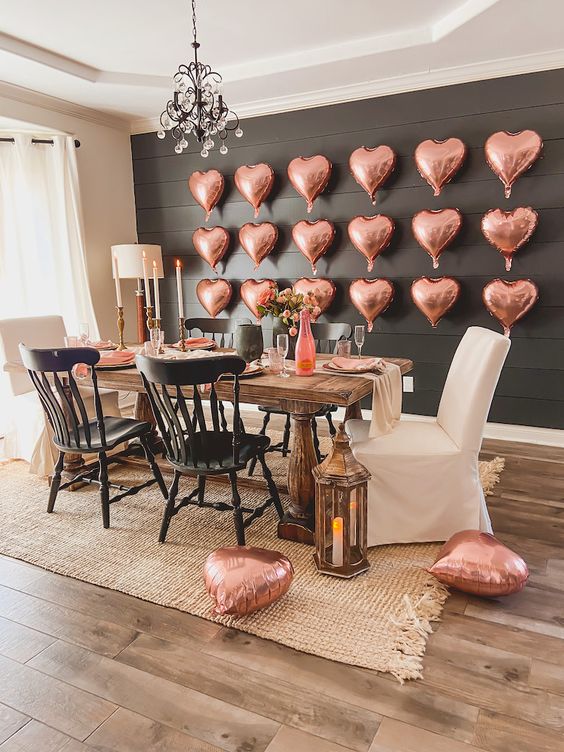 If you're looking for some inspo as a backdrop for your Valentine's Day party, this rose gold balloon hearts wall is an easy way to make the atmosphere a lot more sophisticated and elegant.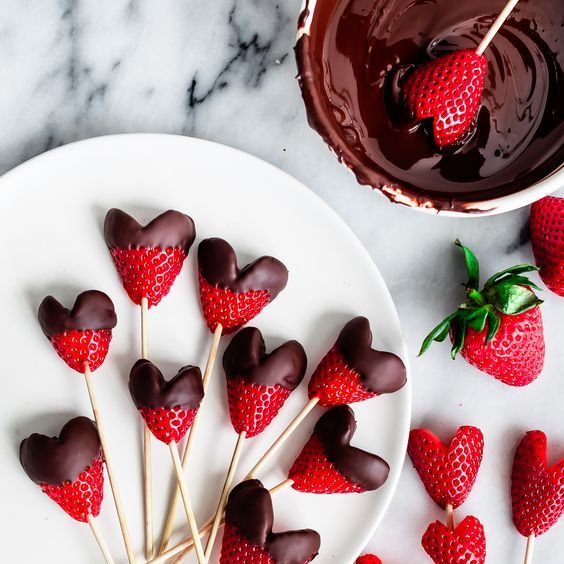 I'm crazy for edible Valentine's Day décor suggestions, which is how I came across these strawberries that have been cut into hearts and then dripped in melted chocolate. All you need are some skewers for dipping, a carton of fresh berries, and chocolate chips.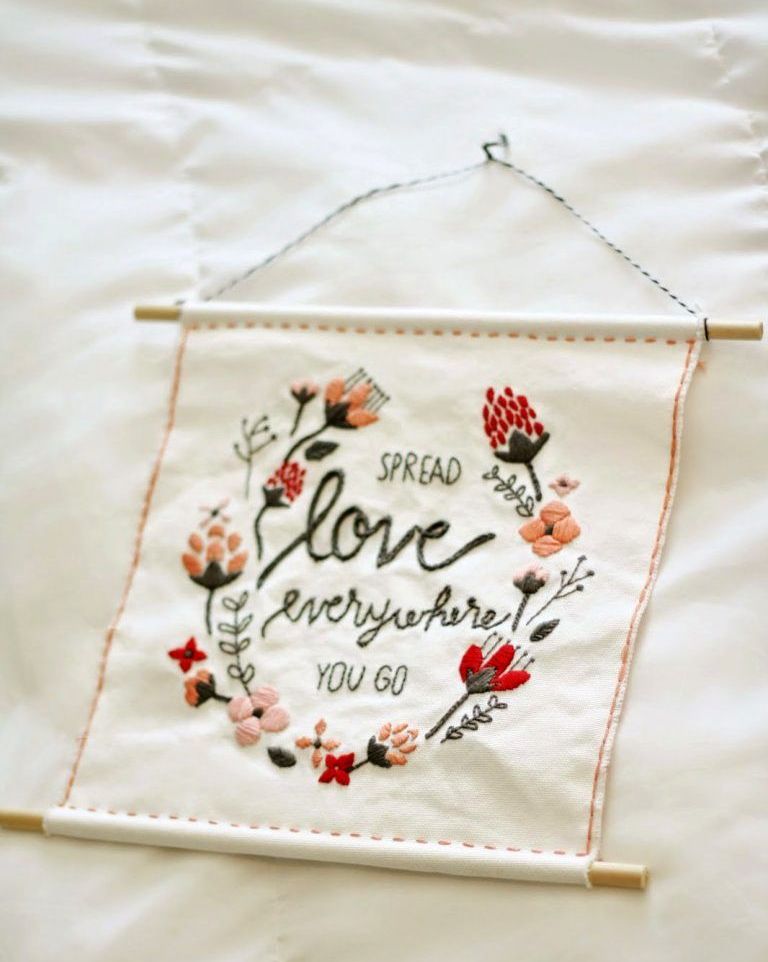 This embroidered banner is ideal for Valentine's Day, but it can also be used at other times of the year! It will give your home a much cozier atmosphere as well.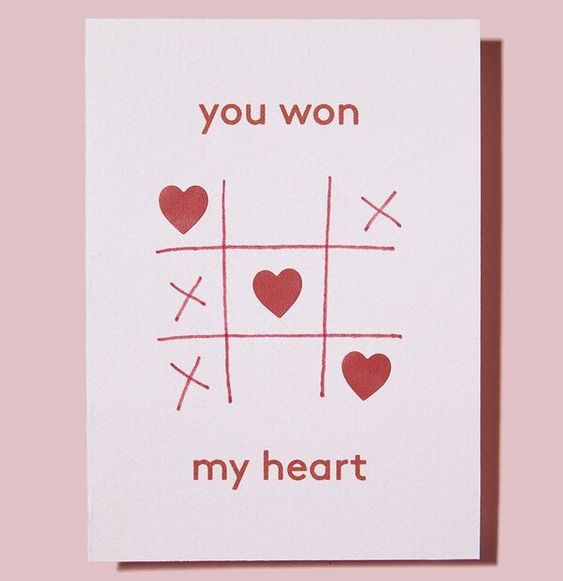 Although you are both victors in the game of love, this humorous DIY Valentine's Day card serves as a gentle reminder to your partner that they certainly hold your heart.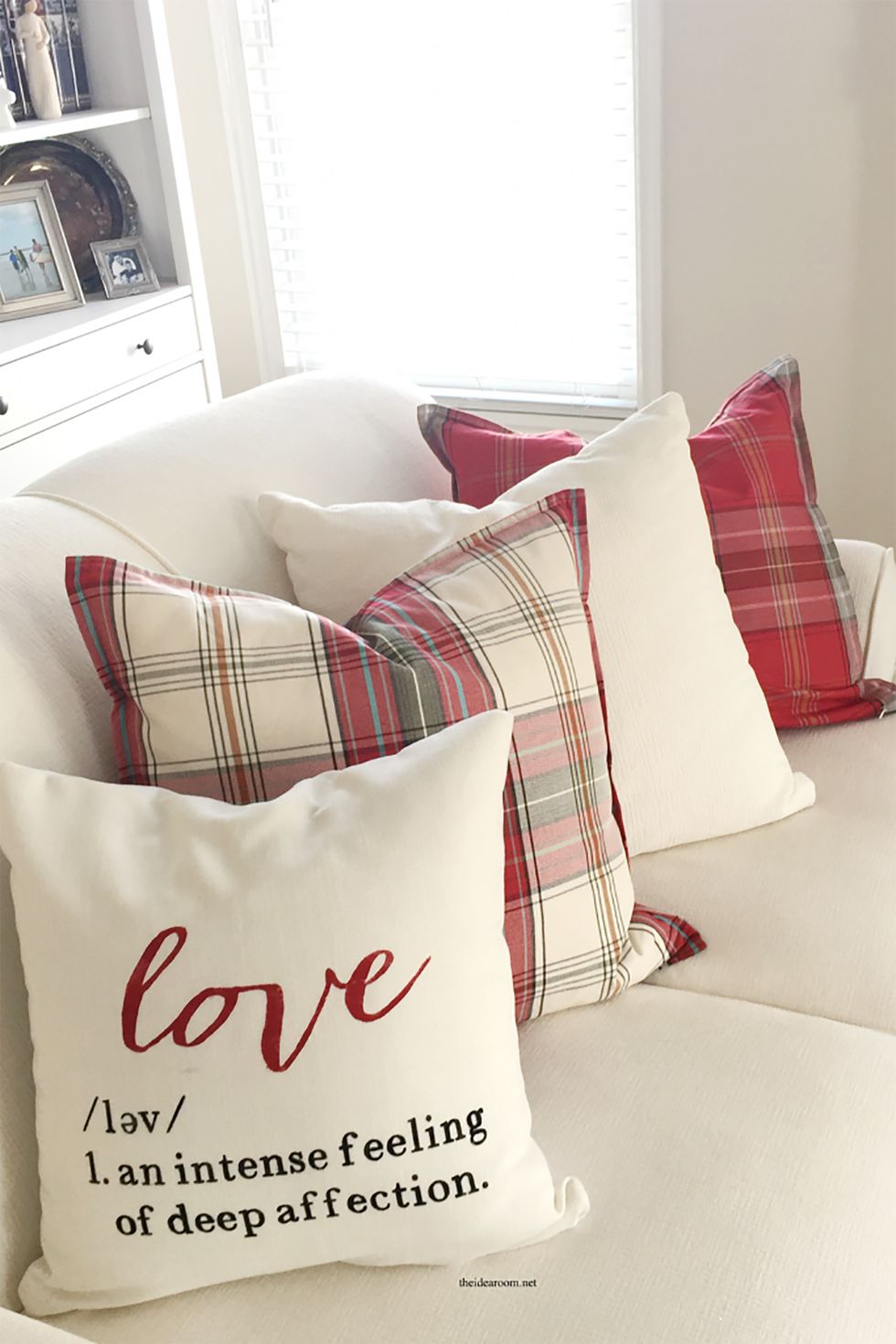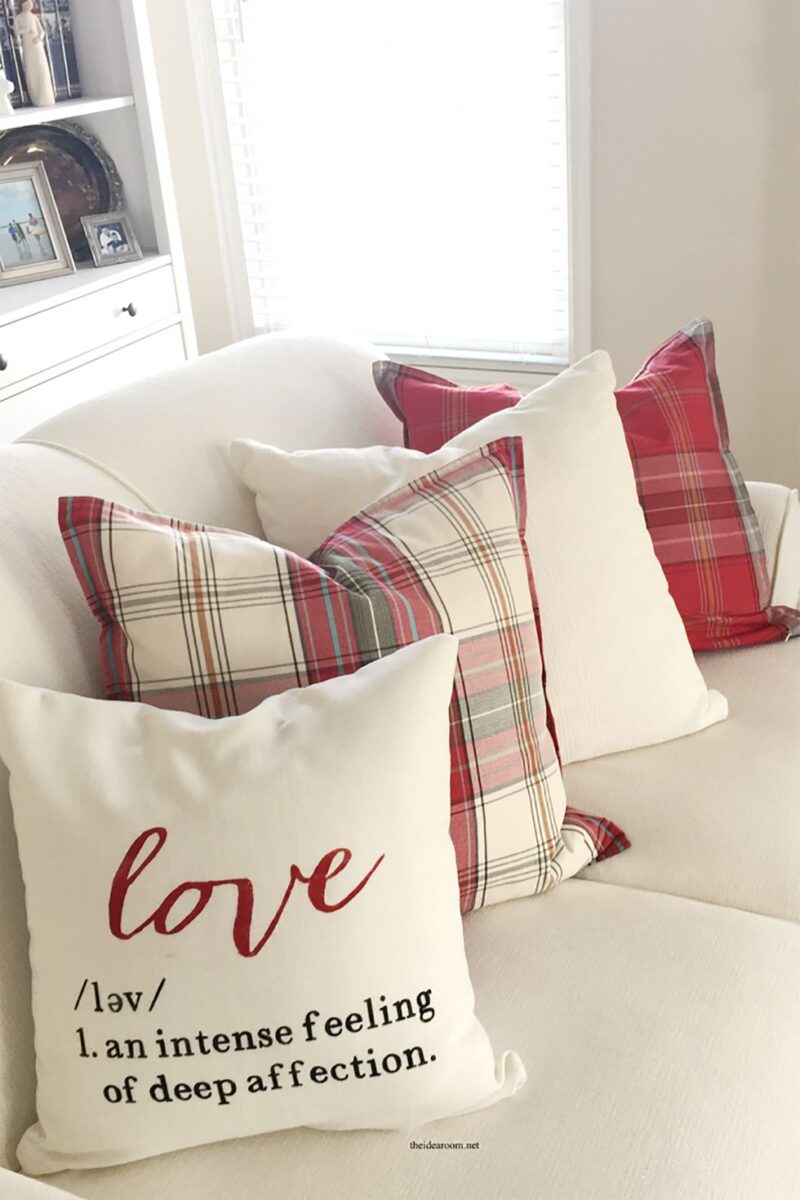 This has got to be my favorite Valentine's Day decoration on this list. They just offer a touch of coziness and comfort to any guest. These love-themed pillows are not just for the month of February, but you can also keep them around your living room any time of the year!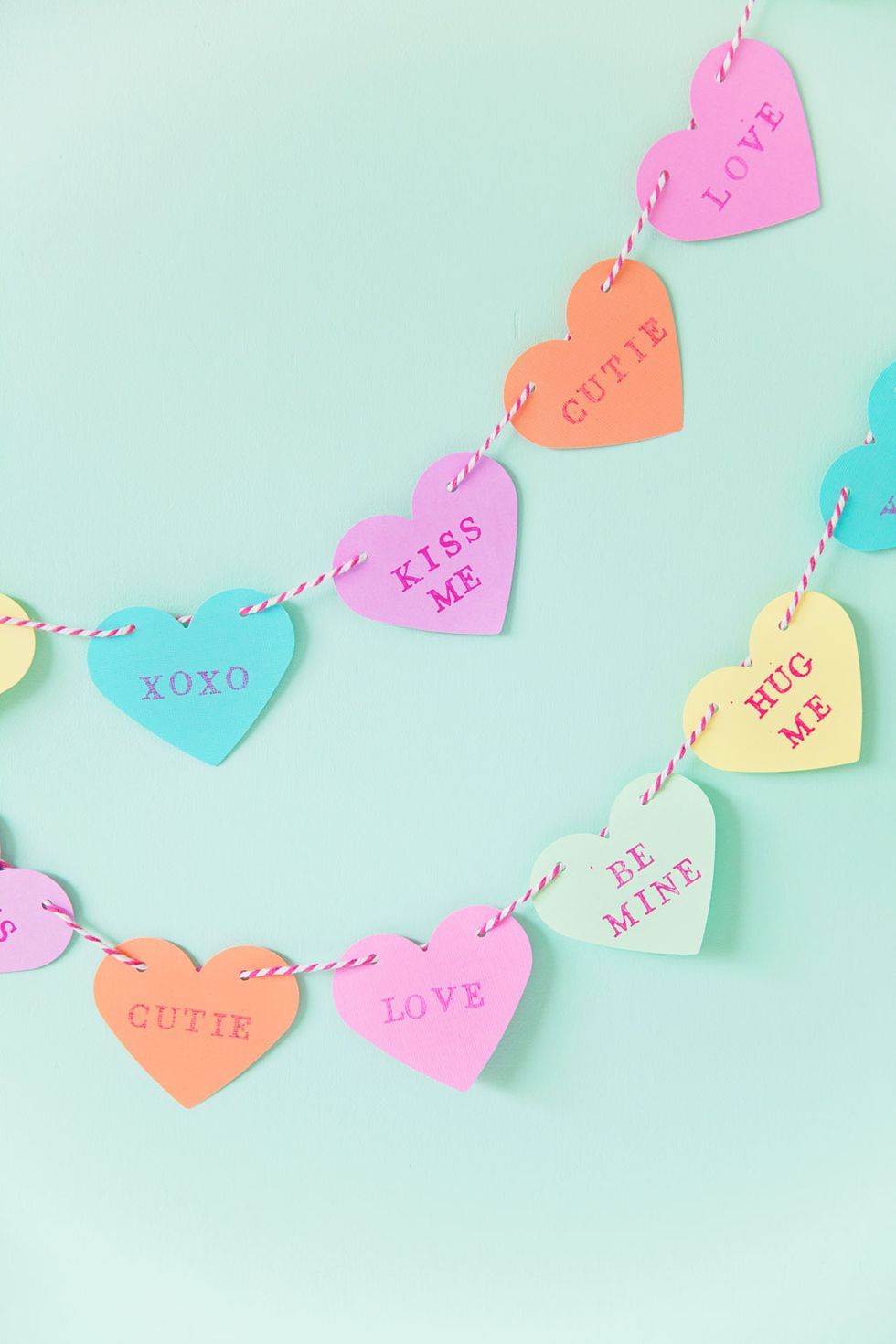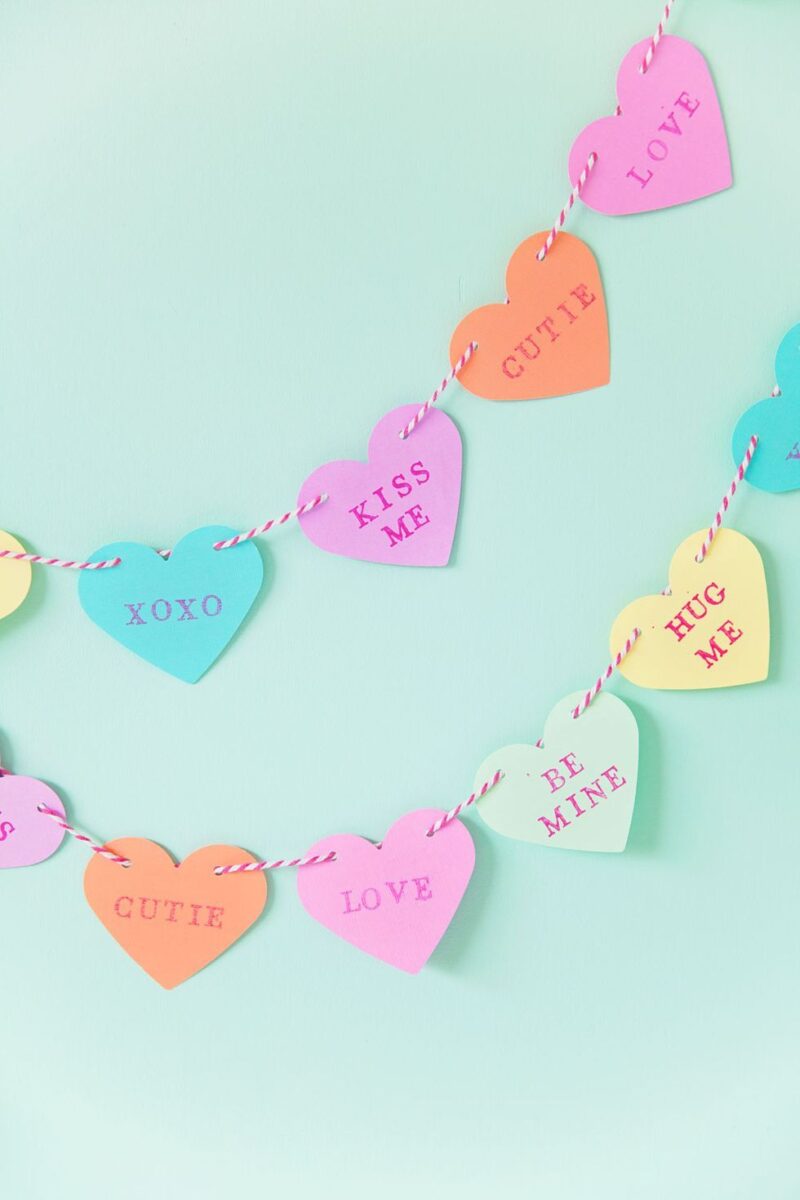 I adore how this garland was inspired by candied conversation hearts. They're cute and quirky, and everyone is sure to love this colorful decor.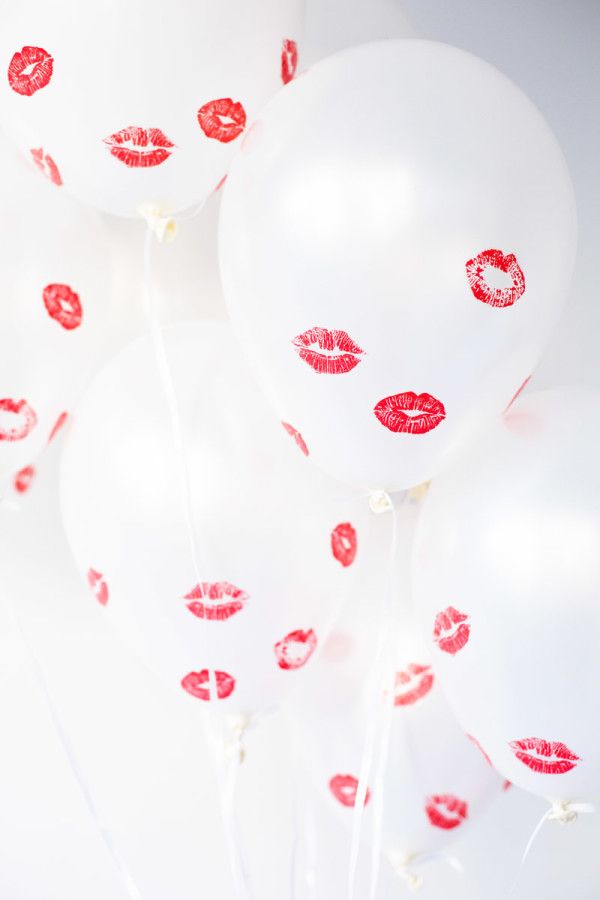 Bored of the usual heart-shaped balloons for Valentine's Day? Try this DIY balloon with lipstick marks!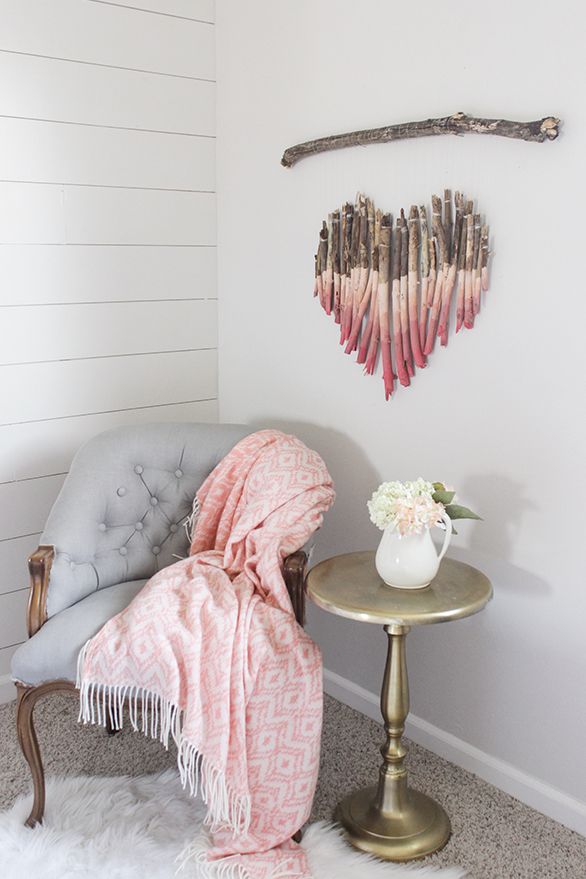 If you have any kids or friends who are wanting to help you out with Valentine's Day decorations, feel free to encourage them to gather as many twigs and branches from the backyard as they can to help create this stunning, rustic décor.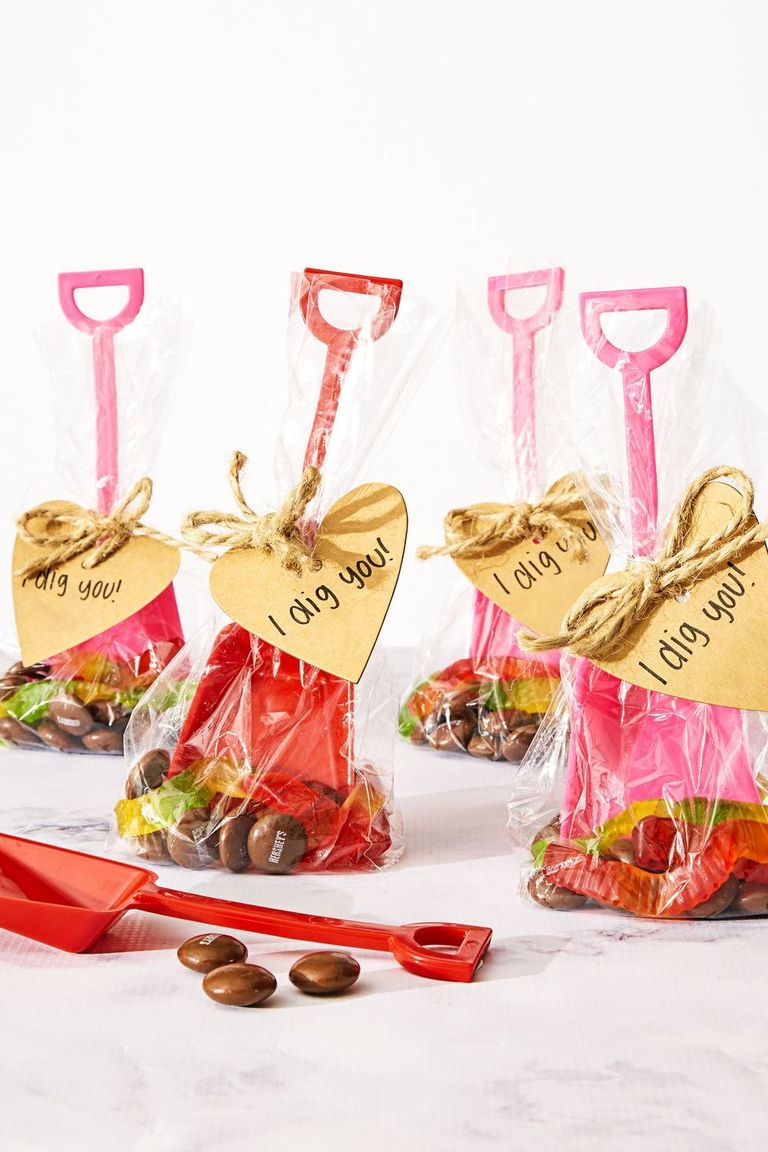 What better way to make your party have a lasting impression on your guests than by gifting them goodie bags? Bonus points if you add some witty yet sweet message with each bag.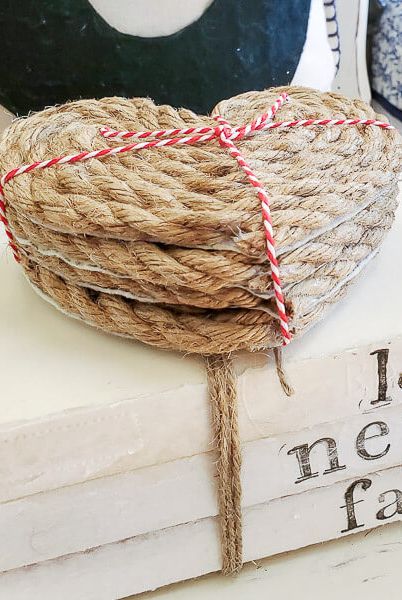 These coasters give your decor and table setting a sweet touch. What's more, you can still use them in any holiday or for everyday use.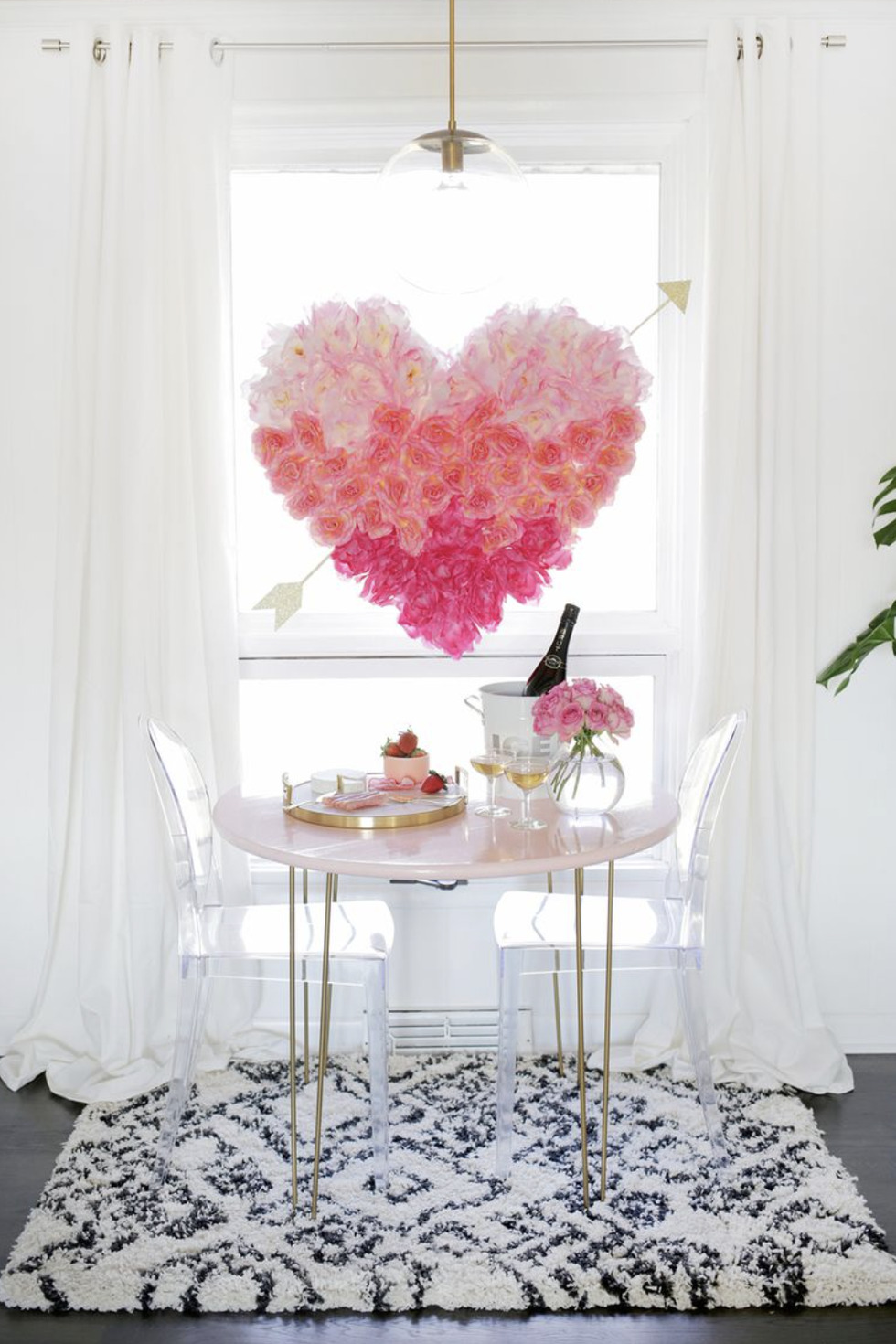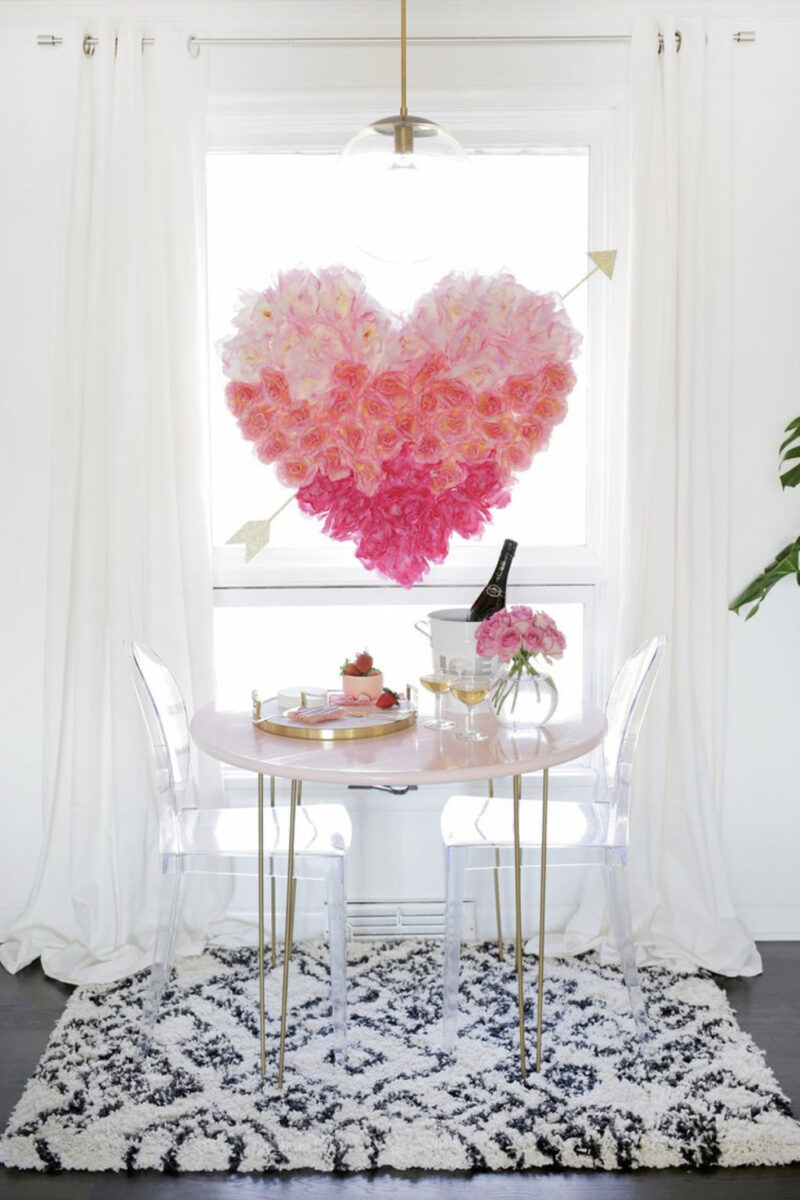 Make a statement with a giant hanging heart made of flowers at your Valentine's Day party! Because nothing says "love is in the air" more than a giant floral heart in the center of the room.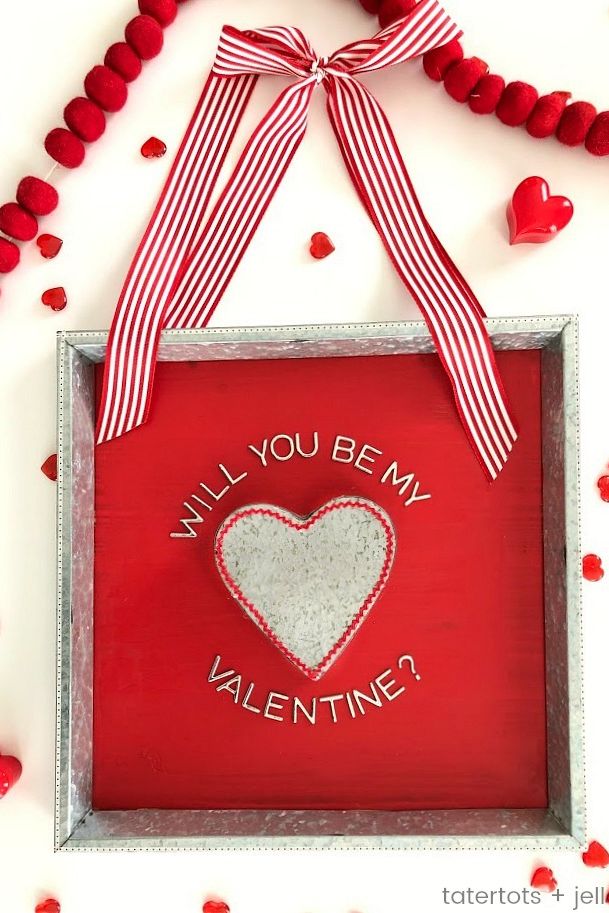 Too shy to ask your crush directly if they want to go out on Valentine's Day? Say it with this adorable sign!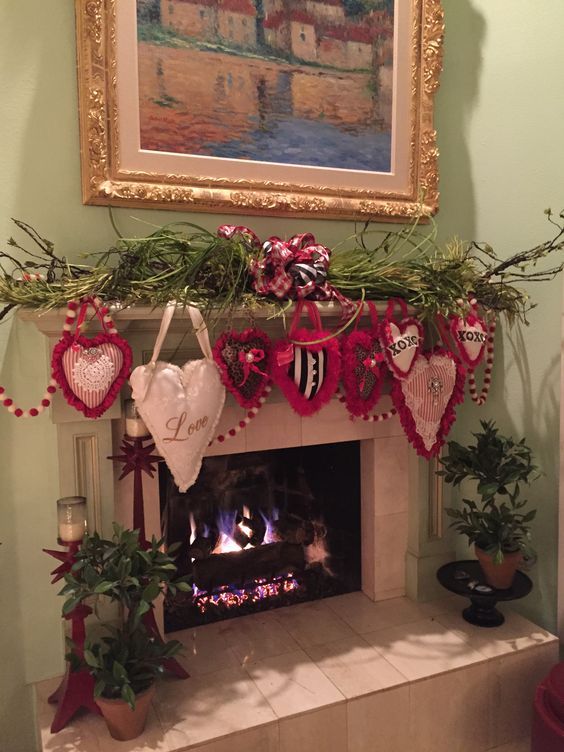 have any spare or old sweaters you no longer use? Recycle them and recreate these cute Valentine's Day decorations over your mantel.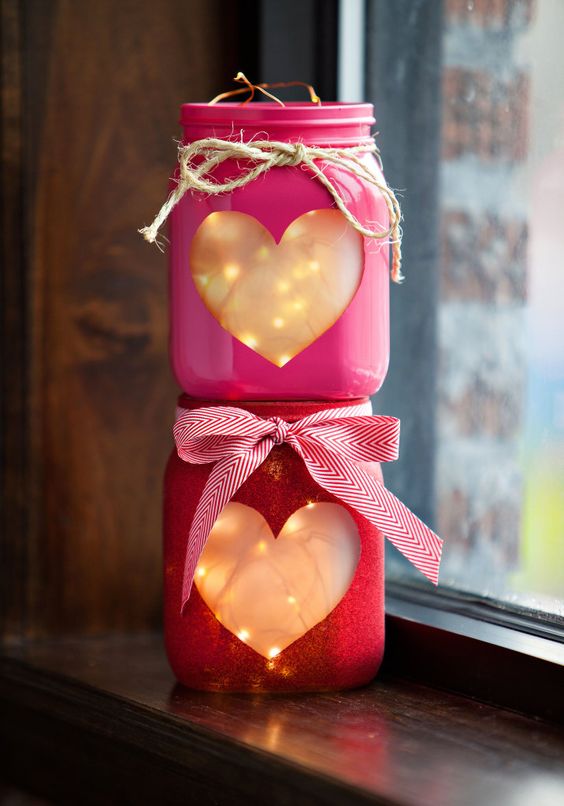 Decorate your old mason jars into these romantic lamps if you're planning an intimate dinner with your significant other or even friends.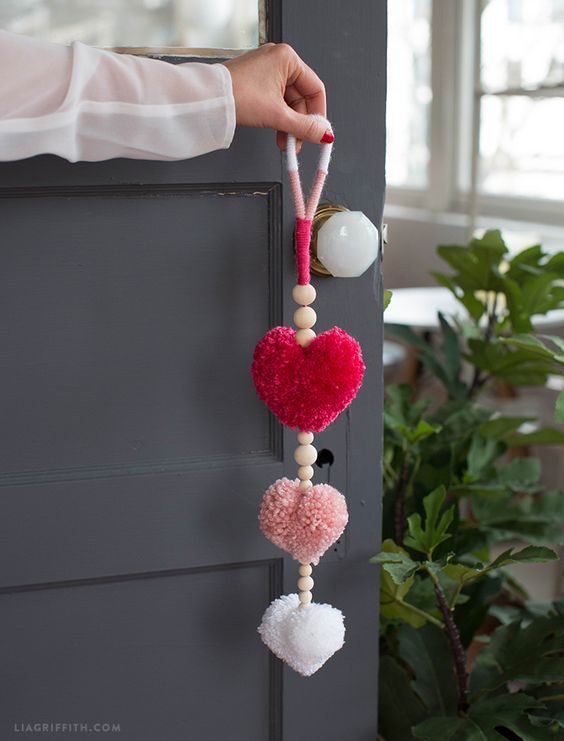 I just love using pompoms as a material for any decorations and these hanging hearts are no exception!