For those of you who don't know the story, I got my mini-mutt at the pound in Miami completely by accident. I went to the shelter to look at this gorgeous, fluffy, white purse dog and ended up with a scrappy 12lb dog that looked like a small lion and as not happy sitting in my bag.
If you're a rescue dog person, then you probably know how it turned out. After a period of settling in, we became absolute best friends and I wouldn't trade Theodore (Teddy for short, he doesn't actually answer to Theodore) for the prettiest dog in the world.
The reason I ended up with him is because when I went to this shelter, they asked if I wanted to look at him, and I said yes before finding out that he only had about 72 hours to live. The shelter in Miami is far from no-kill (there's literally hundreds of larger dogs there on any given day) and most of the dogs only get about 3 days.
Obviously, I had to take him. What I didn't realize is that this would be a way bigger transition than it had been with my family dog. We got Bailey about 8 years ago when she was only 6 weeks, so it was kind of like adopting a puppy. On the other hand, Teddy was already a year old and had most likely never been inside a house.
After a huge haircut and a good half hour trying to get a collar on him, me and Teddy were home. He had no idea what to do in a house and couldn't stop rubbing his face in my nice white rug. I quickly realized that adopting an adult dog is a totally different ballgame. After some trial and error, here are my personal tips for getting your new rescue acclimated to your life as soon as possible!
Figure Out a Decent Food Schedule
Hover over this photo to try out Purina® Pro Plan® Focus® from Petsmart! #FuelTheirPotential
I personally think Purina® Pro Plan® Focus® is the absolute best food brand to use when you're not sure what your new rescue has been eating. It's easy on the stomach and the #1 ingredient in each dry food concoction is real protein, which is especially great when your new dog is super stressed out.
If you have absolutely no idea what your rescue has been eating, then I recommend starting with 1 part food (my dogs love both the Sensitive Skin & Stomach flavors: Lamb & Oat Meal, and Salmon & Rice). Otherwise, slowly transition your dog to Purina® Pro Plan® Focus® over the course of a week or two: it's backed by 85+ years of Purina research and is always a safe choice.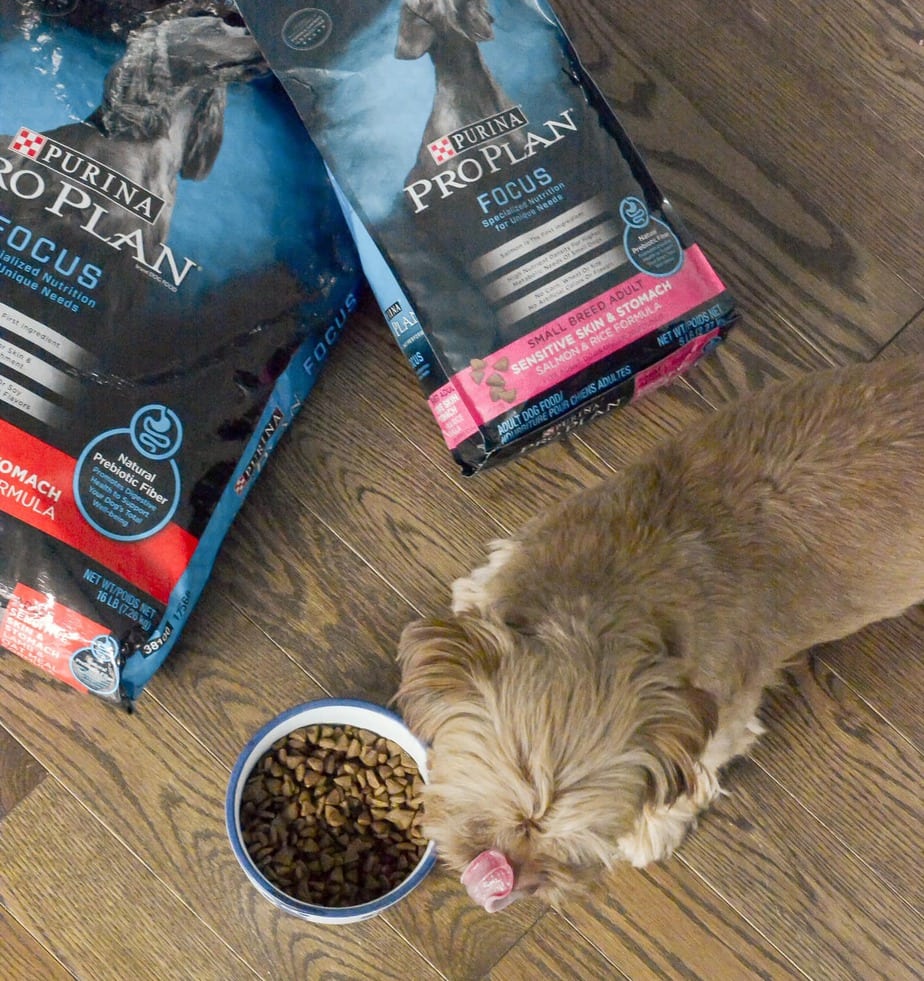 If you can't tell, my dogs are obsessed with it (all pictures of them trying to attack the bag have been omitted). They haven't tried all of the 70+ formulas available (all formulated with advanced nutrition and for insanely good taste, to dogs at least) but we can make it a goal.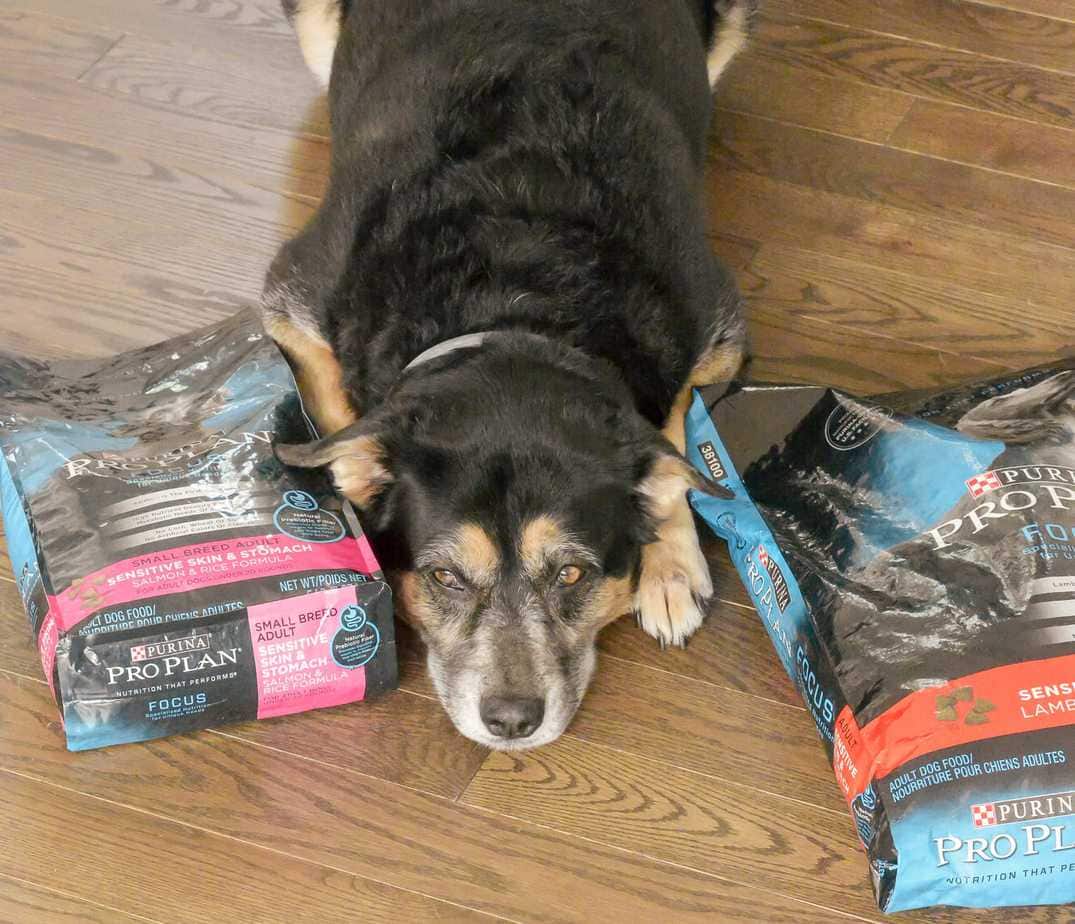 This is Bailey patiently waiting for dinner.
If you're interested in trying my dogs' absolute favorite food, get a $10 PetSmart gift card when you spend $40 on Purina Pro Plan and upload your receipt online. (Make purchases from 10/15/18 –11/24/18. Upload receipt by 12/1/18.) The Offer will be fulfilled within 8–10 weeks from the submission date.
Click here to visit the social hub or here to learn more about the offer details.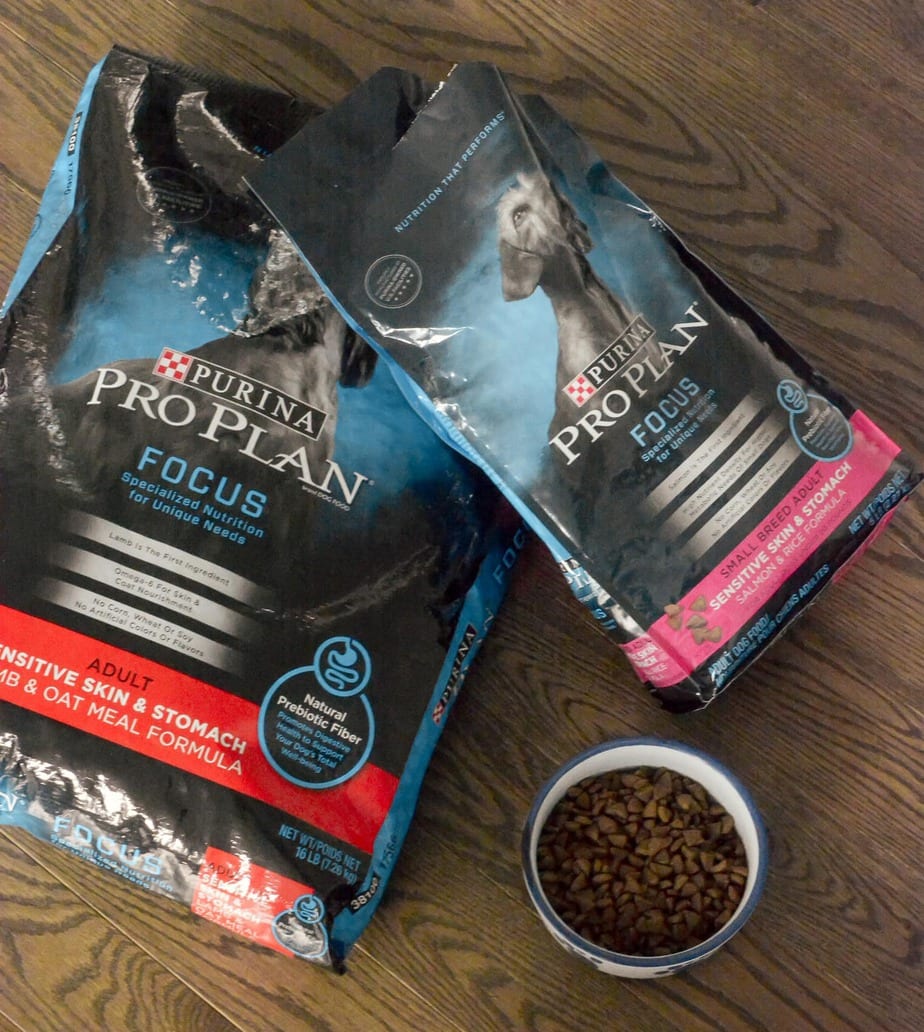 Stock Up at Petsmart Immediately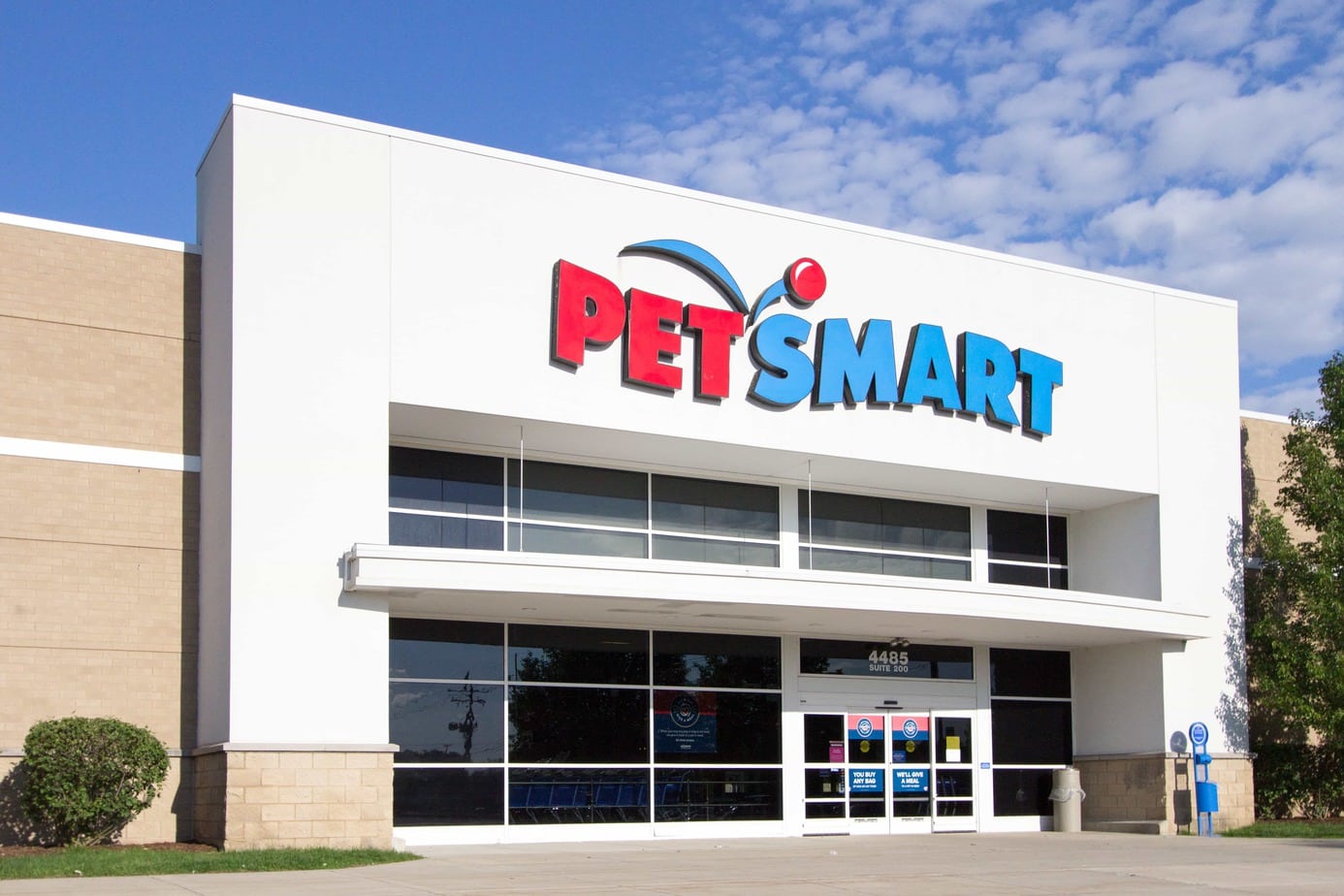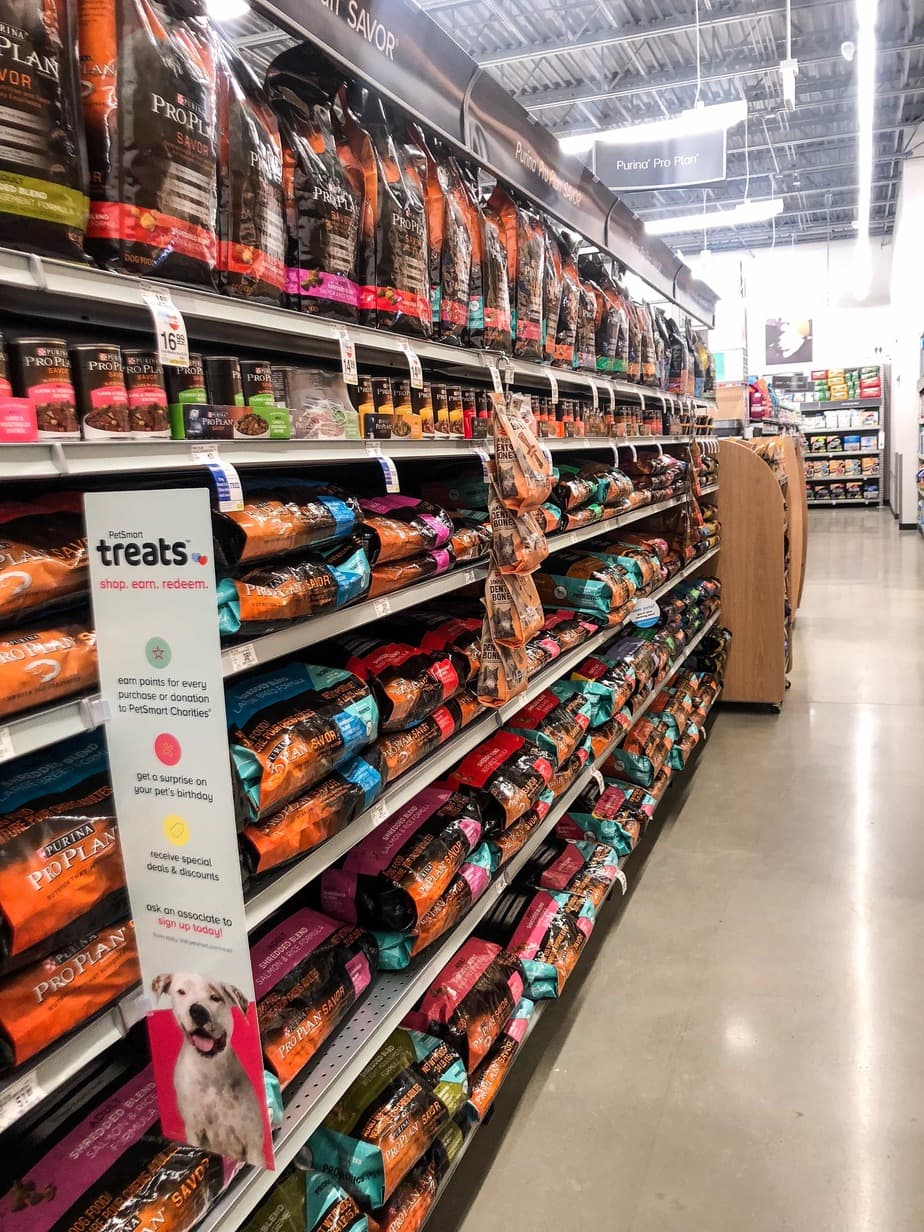 We went straight to the Petsmart in Miami when I rescued my dog. It was our first big outing together, and they had carts with a special spot for small dogs to sit, so he didn't even have to go in my purse.
Petsmart is great because it has literally everything you could need. I also love how you can bring your dog and let them pick out something they like. You don't know your new dog's personality yet so finding some toys they actually want can make them feel more comfortable.
Keep Your New Dog In One Area For a While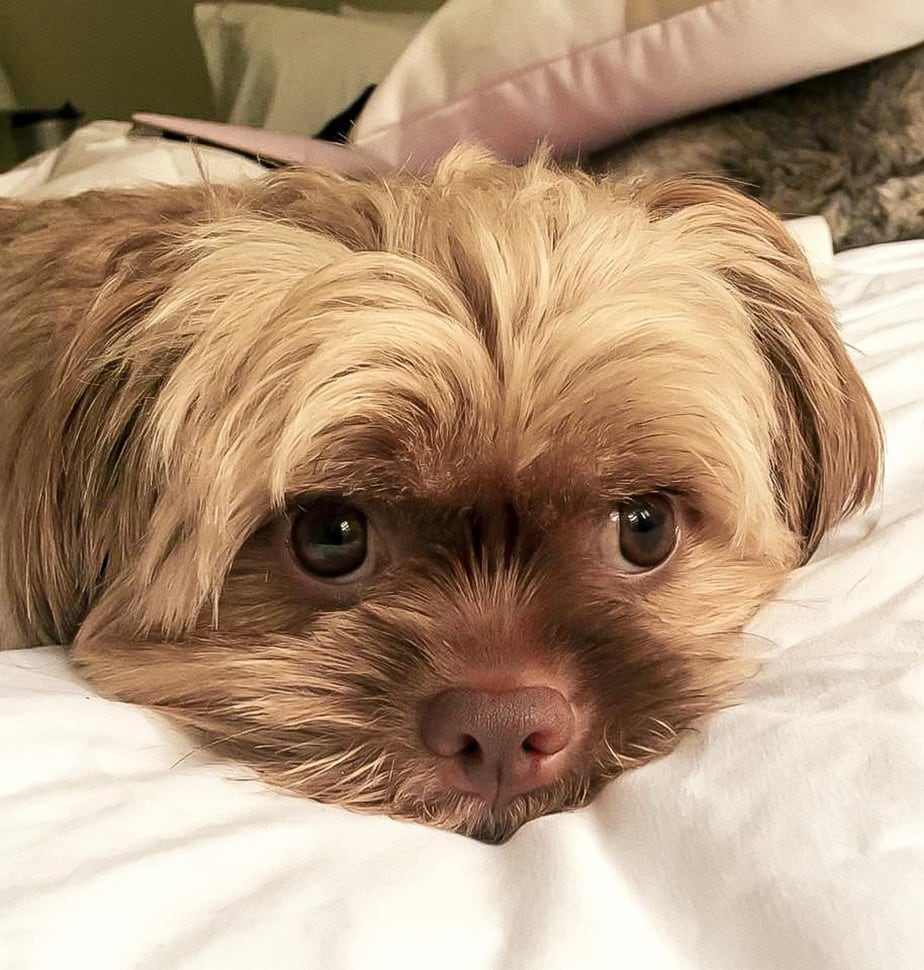 If you give your pup the full run of the house, it'll be really confusing. I kept Teddy in my kitchen and bedroom at first (baby gates were great until he figured out he can jump) and potty-trained him in one area. When there's so many new things to see and remember, it's better to keep everything else as simple as possible.
Slowly Introduce Foreign Objects Like Leashes, Bowls, Etc.
If you're unsure where your rescue has been, then you might be surprised if he or she either doesn't know how to use typical dog objects or has a bad reaction to them. Introduce them slowly (i.e. don't force a leash on your dog within the first few seconds).
Be Prepared For the Unexpected
Your dog could have a good or bad reaction to basically anything. Go super slowly introducing your rescue not only to objects, but to people and places. Don't freak out at them if there's more than a few accidents – that's bound to happen!
Don't Expect to See Your Dog's Real Personality Right Away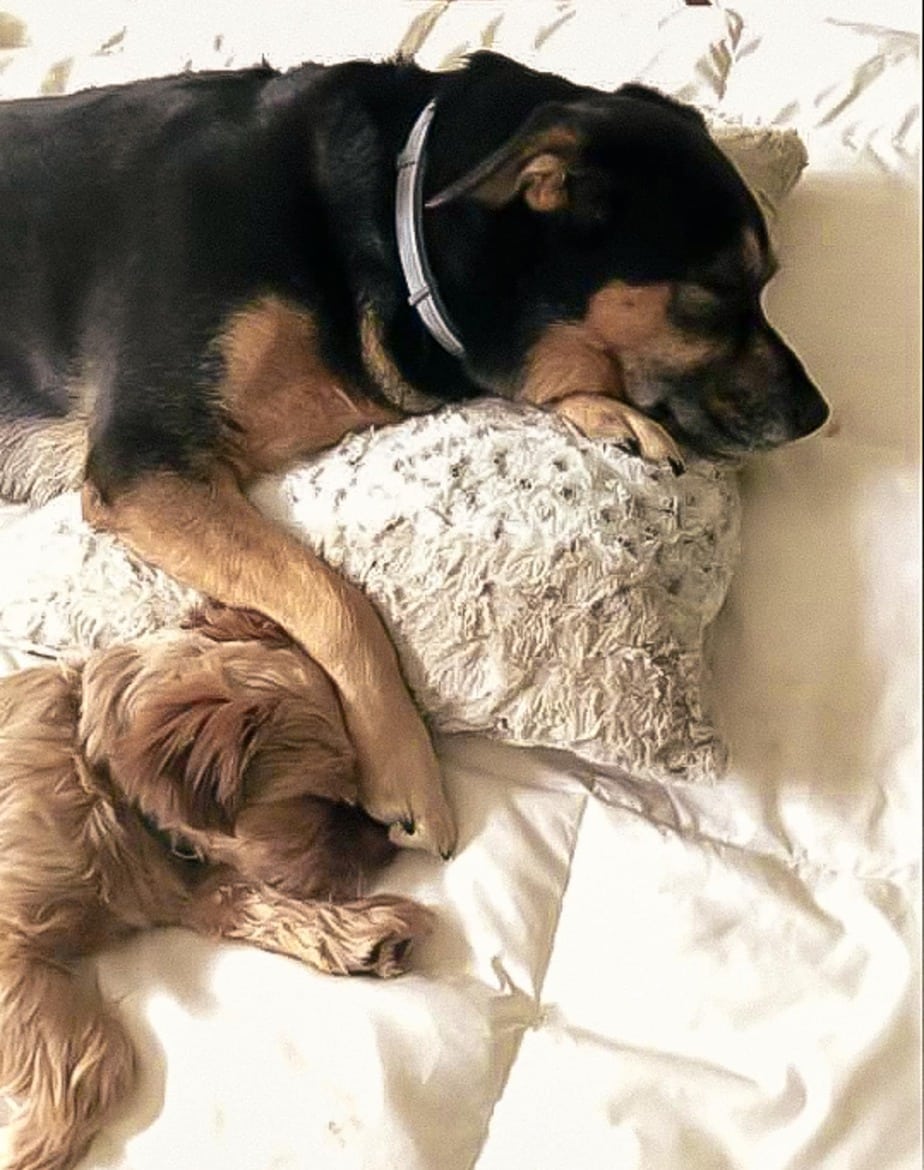 When I first got Teddy, he was literally the sweetest puppy I've ever seen. People loved him. Even though he had such mangey looks, he was the favorite of all of my friends, my landlord, and the groomer at PetSmart.
Fast forward 6 weeks later and he's going after every dog in sight. At home, he's a love, but out in public he definitely has some temper problems. Even with a lot of training, this has been really hard to correct.
So many people told me that you won't see your dog's real personality for a few months. Your new dog wants to please you and will tread cautiously at first, until they get comfortable.
Good luck with your new rescue!