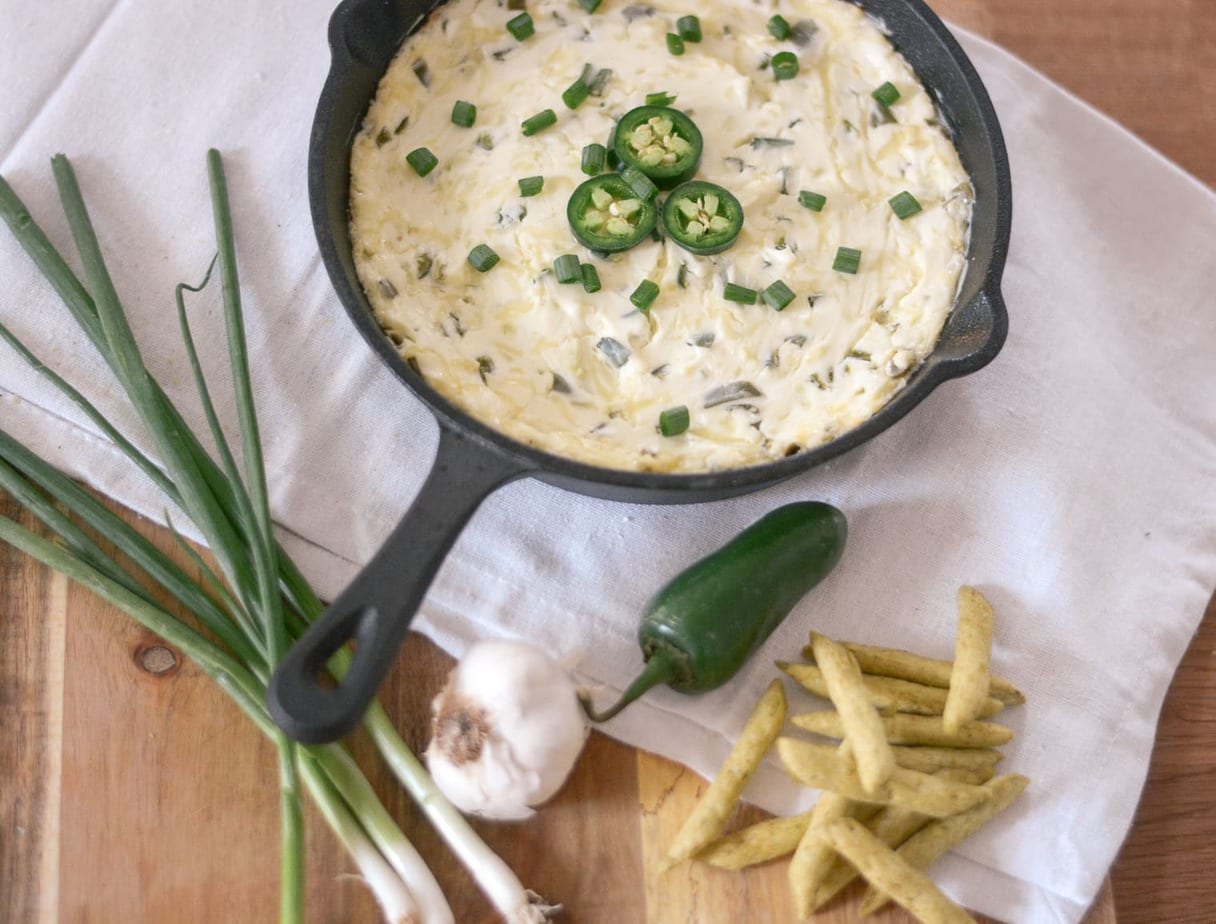 I love a good easy jalapeño popper dip recipe – you can whip it up to bring to any event or prepare it ahead of time and set it out if you have guests.
This jalapeño dip recipe is super simple to make and can be done even the day before and warmed up for a few minutes in the oven just before serving. It's a great dip for any time of the year, but is especially a favorite of mine during football season!
Everyone loves a good cream cheese appetizer, and I've found that the guys are always in love with any jalapeño dip. This is a great variation that's easier than most recipes (it has less ingredients) and is pretty hard to get wrong.
I made this dip last week for the Patriots game and it was a huge hit! It's also very filling, which was lucky since it was a last minute get-together and I wasn't prepared to make a ton of game-day food.
Not everyone is a fan of spicy food, but you can make this dip as mild as you want by adding extra cream cheese and making sure all of the jalapeño seeds are removed. I like it with just a small kick and find that it goes over best that way. I don't add a breadcrumb topping (which a typical jalapeño popper dip will have) because I like to serve it with something that has a bit of a crunch. The breadcrumbs can seem like too much.
Harvest Snaps are a great healthier snack to go with dips; they're my favorite veggie crisps. They're made from wholesome green peas, red lentils or black beans, and definitely taste like the real deal to boot. I've found that they go over really well at parties, especially when paired with a jalapeño popper dip recipe.
Jalapeño Dip Recipe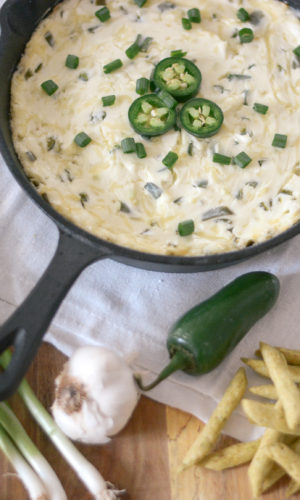 16 oz cream cheese
2/3 cup mild cheddar cheese
5 jalapeños
1 bunch of green scallions
1/2 clove of garlic
3 bags of Harvest Snaps (various flavors)
Dice the scallions and 3 of the jalapeños. Peel and mince the garlic cloves.

Combine the cream cheese, cheddar cheese, scallions, jalapeños, and garlic in oven safe pan or bowl and mix it thoroughly.

Bake for 15-20 minutes or until the cream cheese is bubbling just slightly.

Garnish with sliced jalapeños from the remaining peppers and scallion bits. Serve with Harvest Snaps.
I like to serve this jalapeño dip recipe in a smaller cast-iron pan, and it fits perfectly in that. For larger groups, you may want to double it.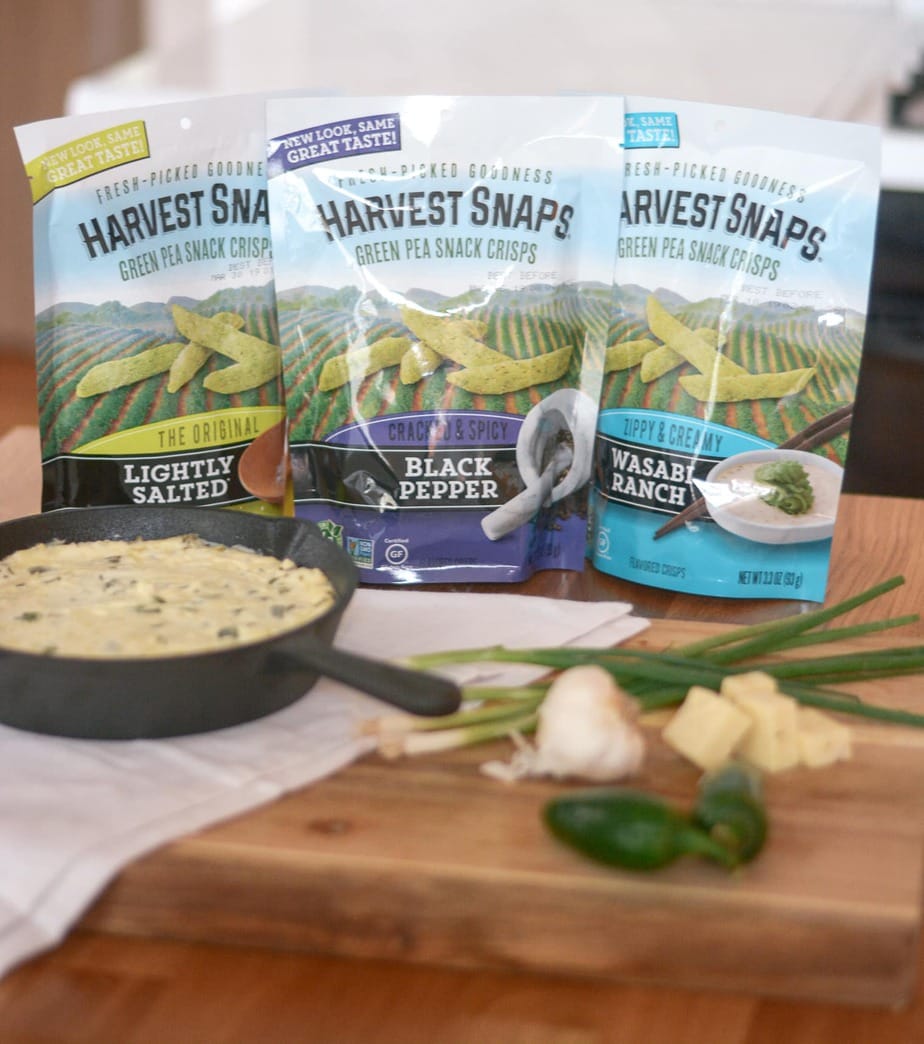 This time around I used Harvest Snacks in the Lightly Salted, Black Pepper, and Wasabi Ranch flavors, but I also love the NEW Parmesan Roasted Garlic and White Cheddar flavors for this specific jalapeño popper dip. They're great to have around the house (they're always baked and a veggie is always the first ingredient) as an easy anytime snack or to bring along with an appetizer. They also go really well with hummus if you're really strapped for time.
Many of the Harvest Snap flavors are gluten free, as is this jalapeño dip recipe, so this is a quick and easy option when guests may have allergies.
Harvest Snaps are available at Market Basket in the produce section, which definitely confirms that they're a much healthier option to pair with any jalapeño dip recipe.