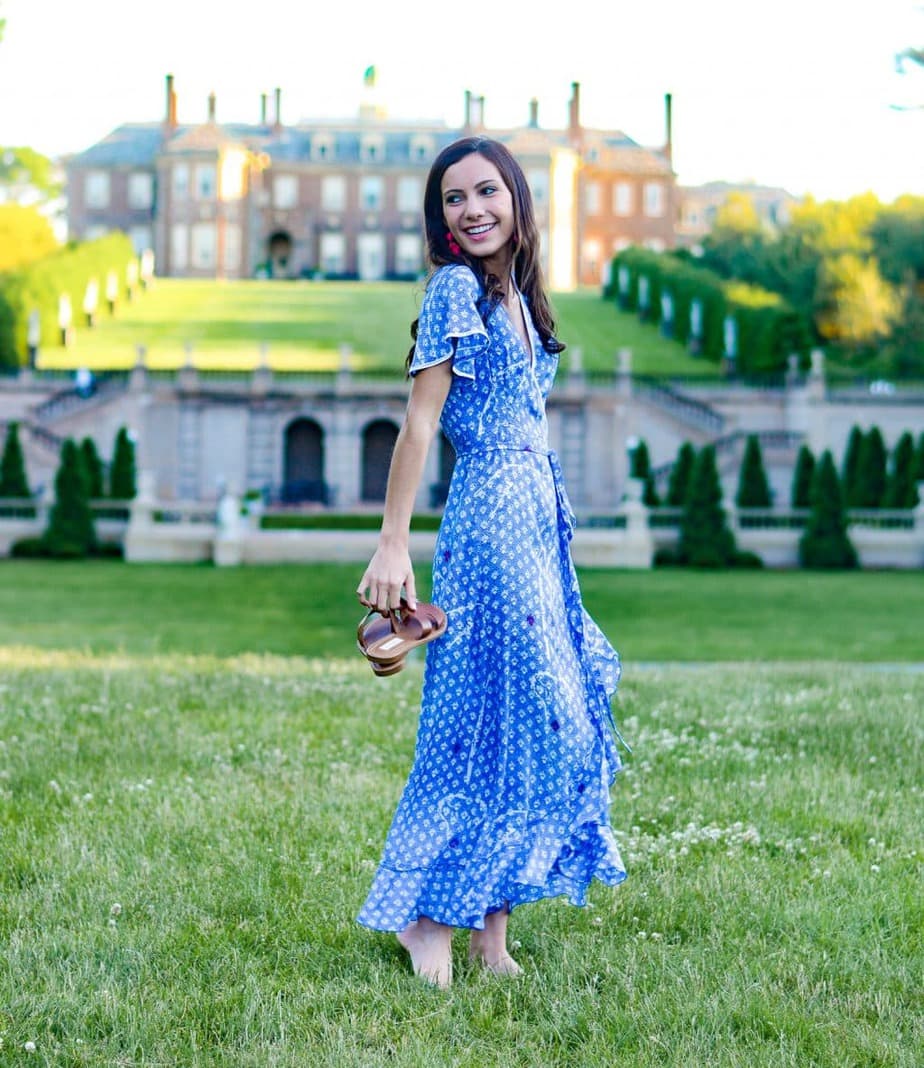 The Crane Estate on Castle Hill is a historic summer "cottage" tucked away in Ipswich MA. It's not close to many major attractions so many tourists don't know about it, but being only a town away from where I grew up, the Estate is one of my favorite outdoor summer spots. The grounds and gardens are absolutely gorgeous and overlook the ocean. I recently spent the day checking out the views and thought it would be a perfect time to wear my new favorite sundress!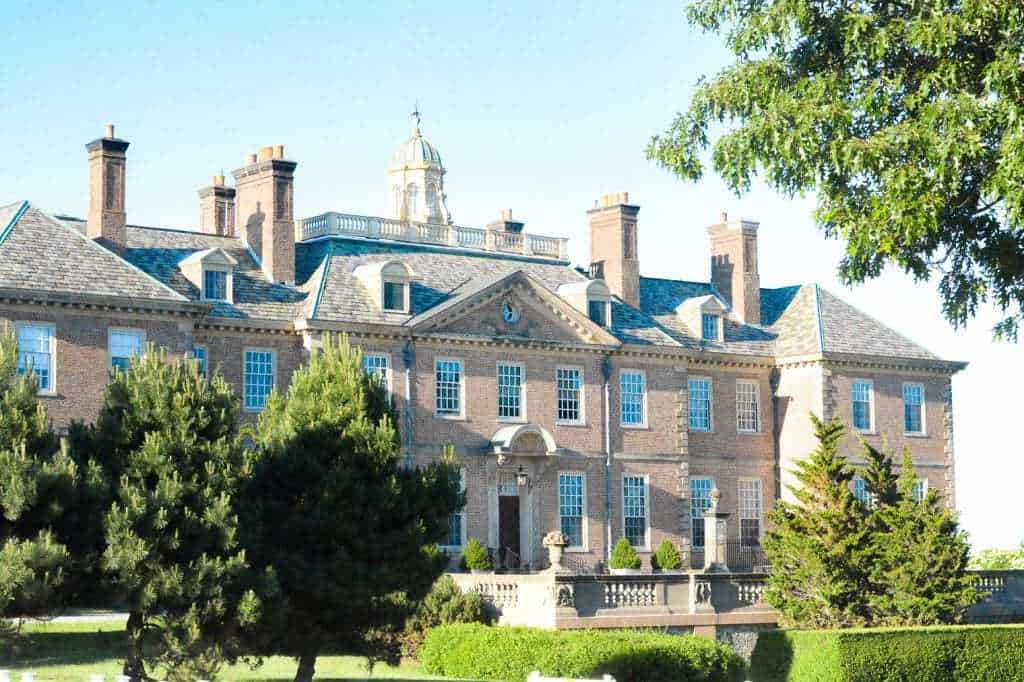 The History:
The Great House on Castle Hill was first built to be the summer retreat of Richard T. Crane, Jr., a Chicago industrialist and father. It was purchased in 1910 and served as the summer home for a few generations before it was turned over to The Trustees. Because the Crane Estate is now a National Historic Landmark, tourists and locals can walk the grounds most days of the year and tour the house on select days. It's definitely a spot I wouldn't mind calling home for the summer!
The Views:
The grounds are absolutely gorgeous! Just to get to the mansion itself, you drive through windy roads with steep drops that overlook the marsh and ocean. You pull up in front of the house on an old-school gravel drive, spotting the many gardens along the way. Behind the Great House is hundreds of feet of rolling, perfectly manicured, lush grass, with Greek and Roman statues. If you're able to walk far enough, you can picnic at the end up it overlooking the ocean. There's multiple gardens with fountains, intricately designed gates and walkways, and an incredible array of flowers. One of my favorite areas is the backyard "patio" (it's so large I'm not even sure you can call it that). There's enormous staircases, statues, and life sized chess boards. It reminds me a lot of the movie The Count of Monte Cristo – you definitely get the old school, almost European outdoor party vibe.
What I Wore:
I'm too obsessed with this Revolve Wrap Dress and have already worn it like 8 times! Apparently everyone else had the same idea because it's already sold out. I was able to find two really similar styles that are equally as gorgeous! Check out Revolve's Summer Safari Dress and Revolve's Sid Wrap Dress.
My earrings are Target's Drop Tassel Earrings by BaubleBar and are available in a bunch of colors, but are sadly sold out in pink. I did find a similar and affordable pair from ASOS. My shoes are from Steve Madden, aren't sold out (yay), and are even available via Amazon prime! They're so cute, comfy to walk in, and can be dressed up or down.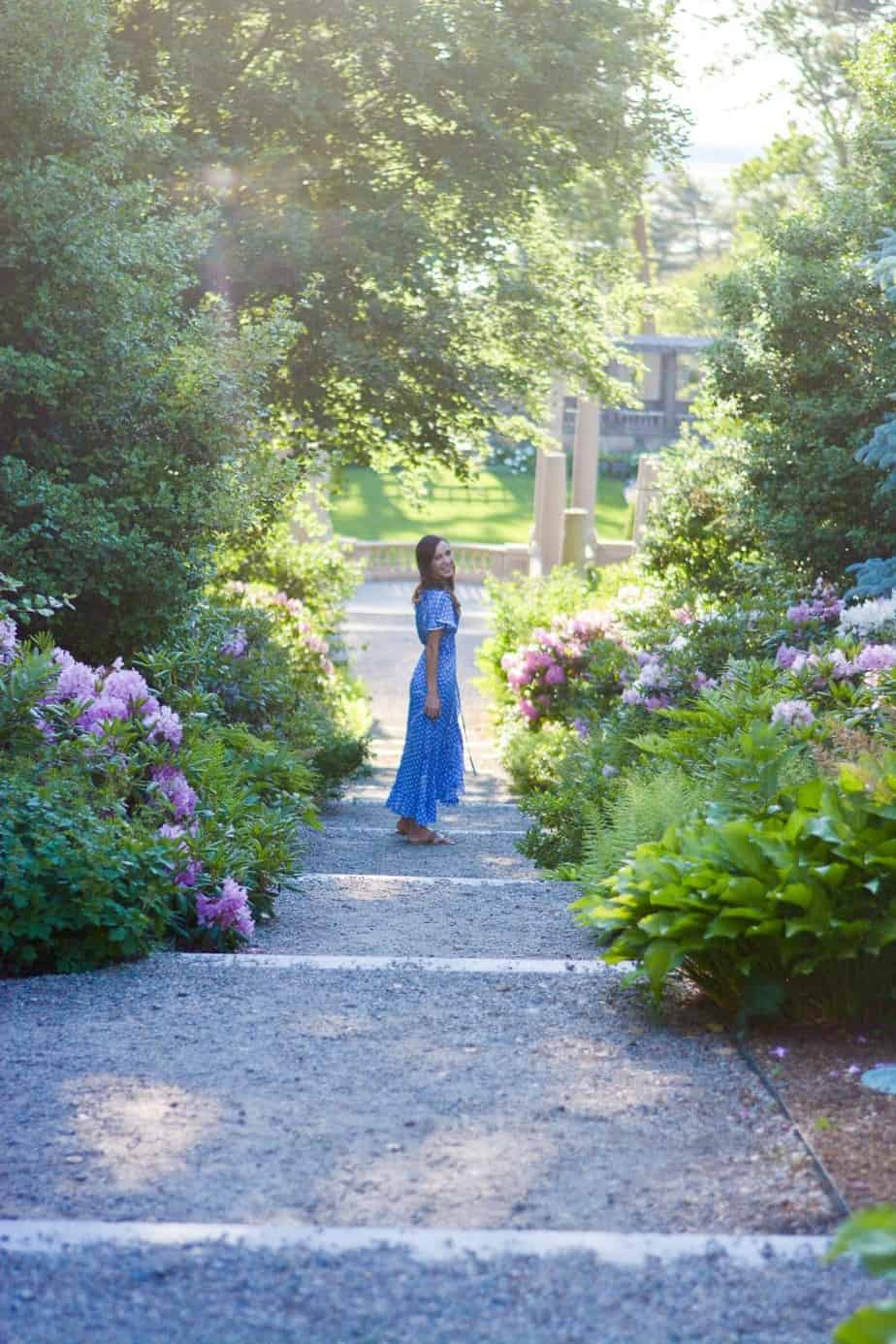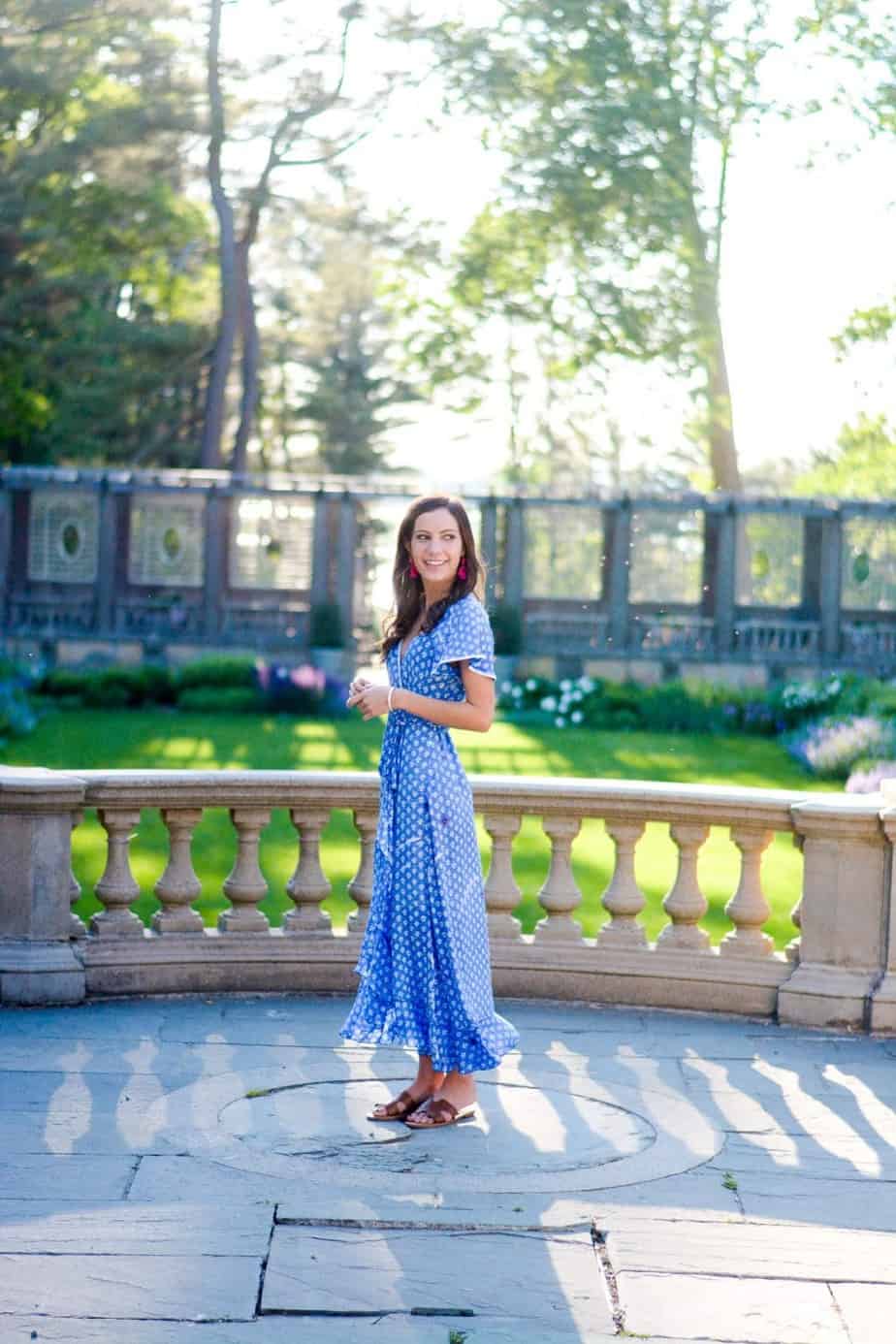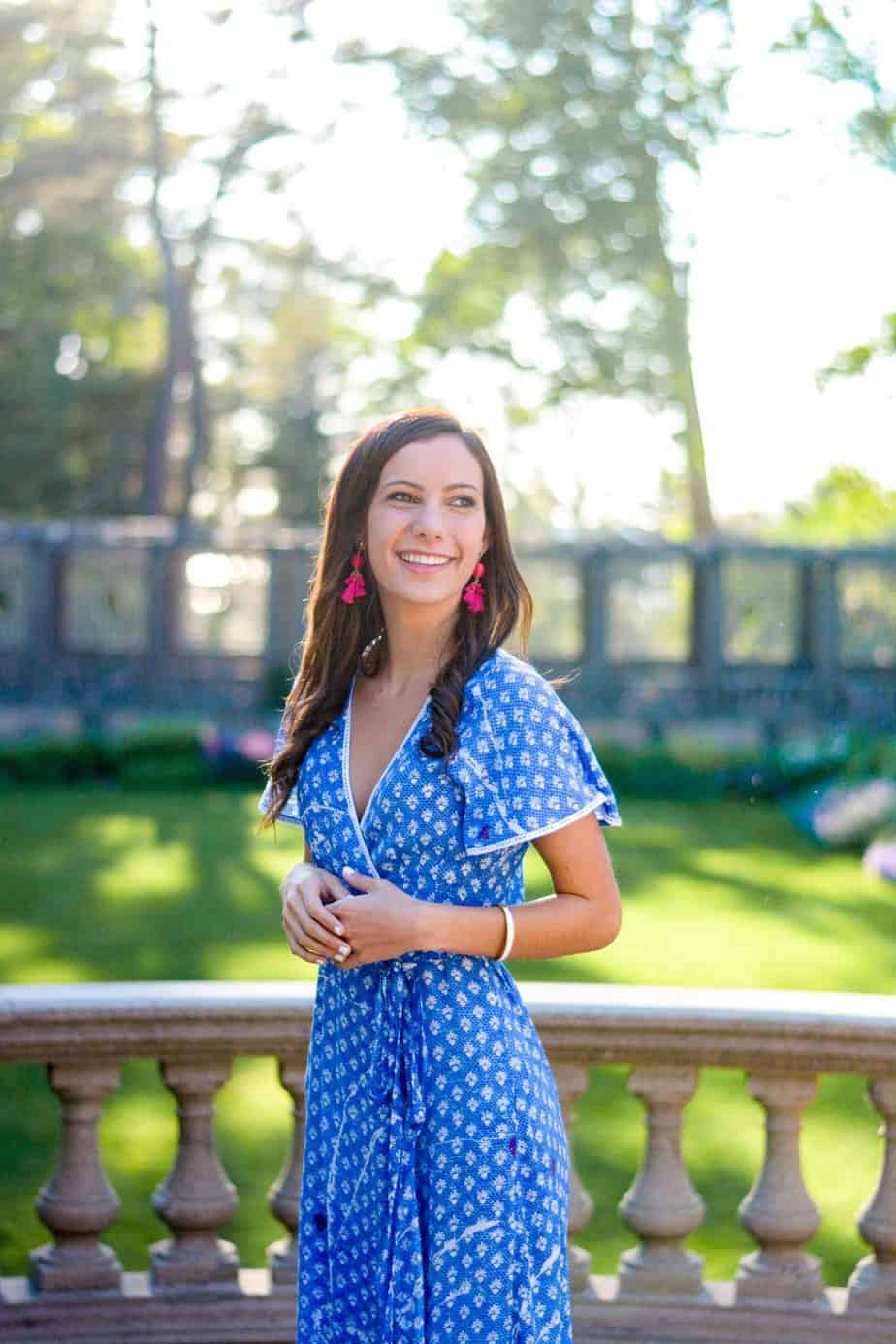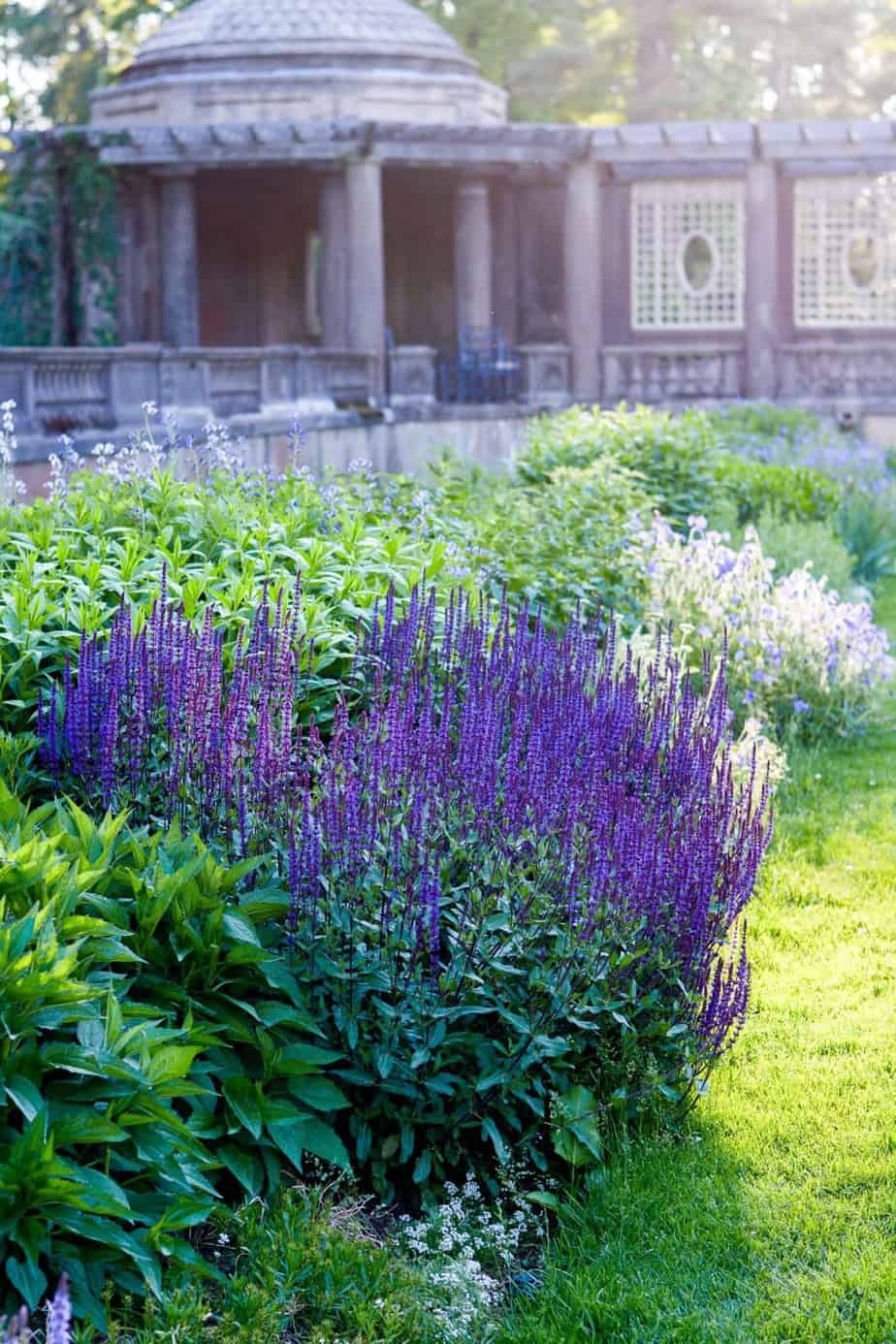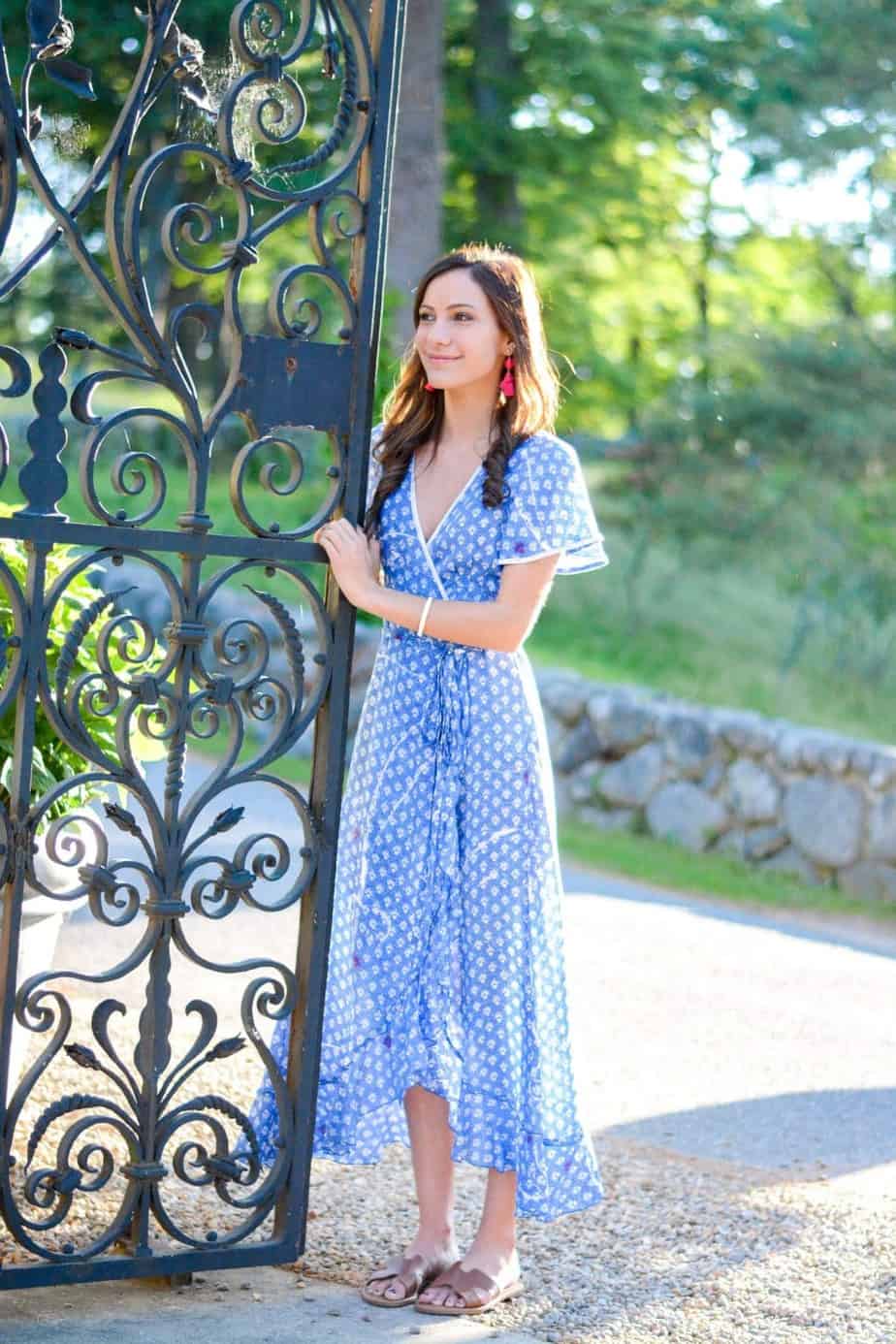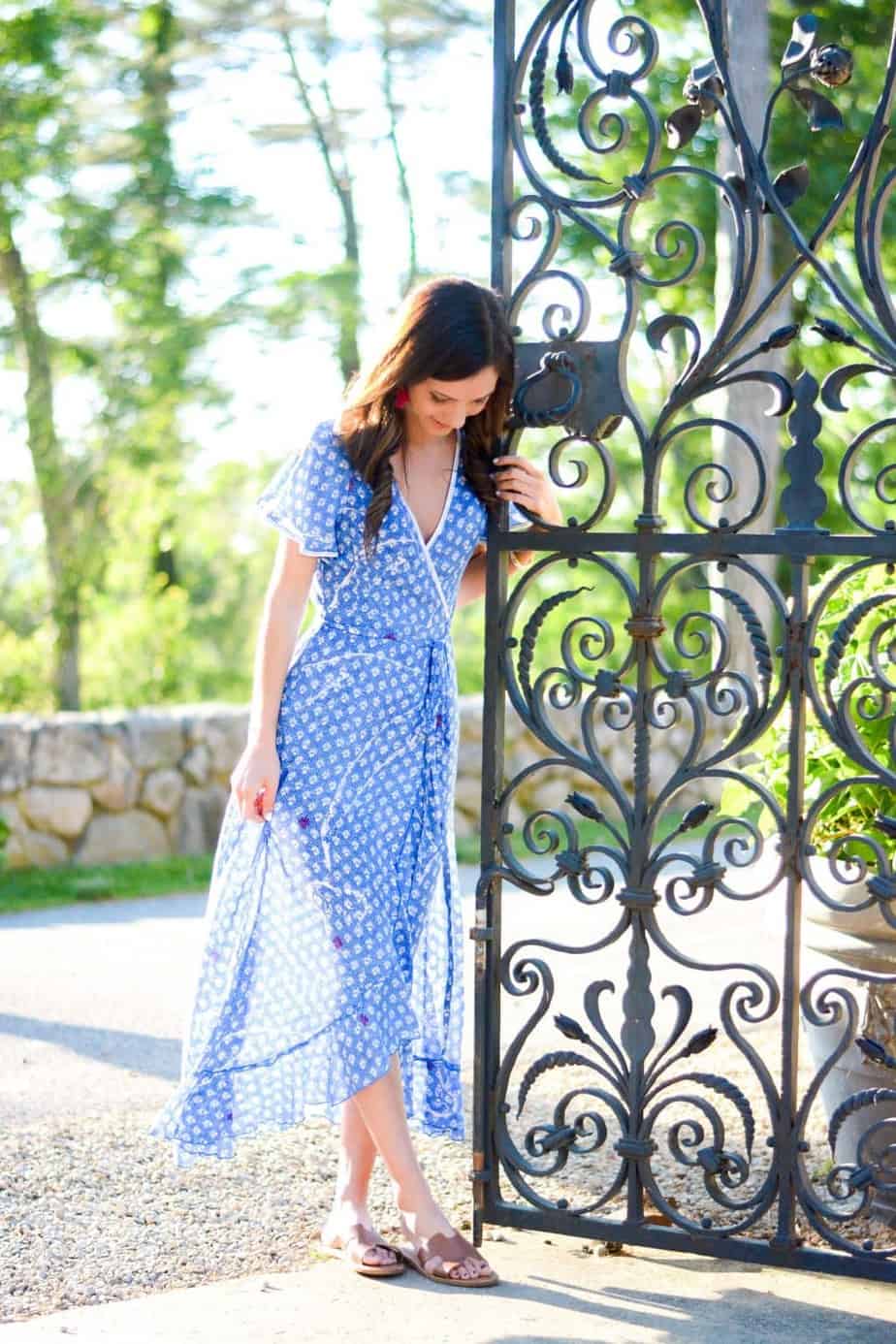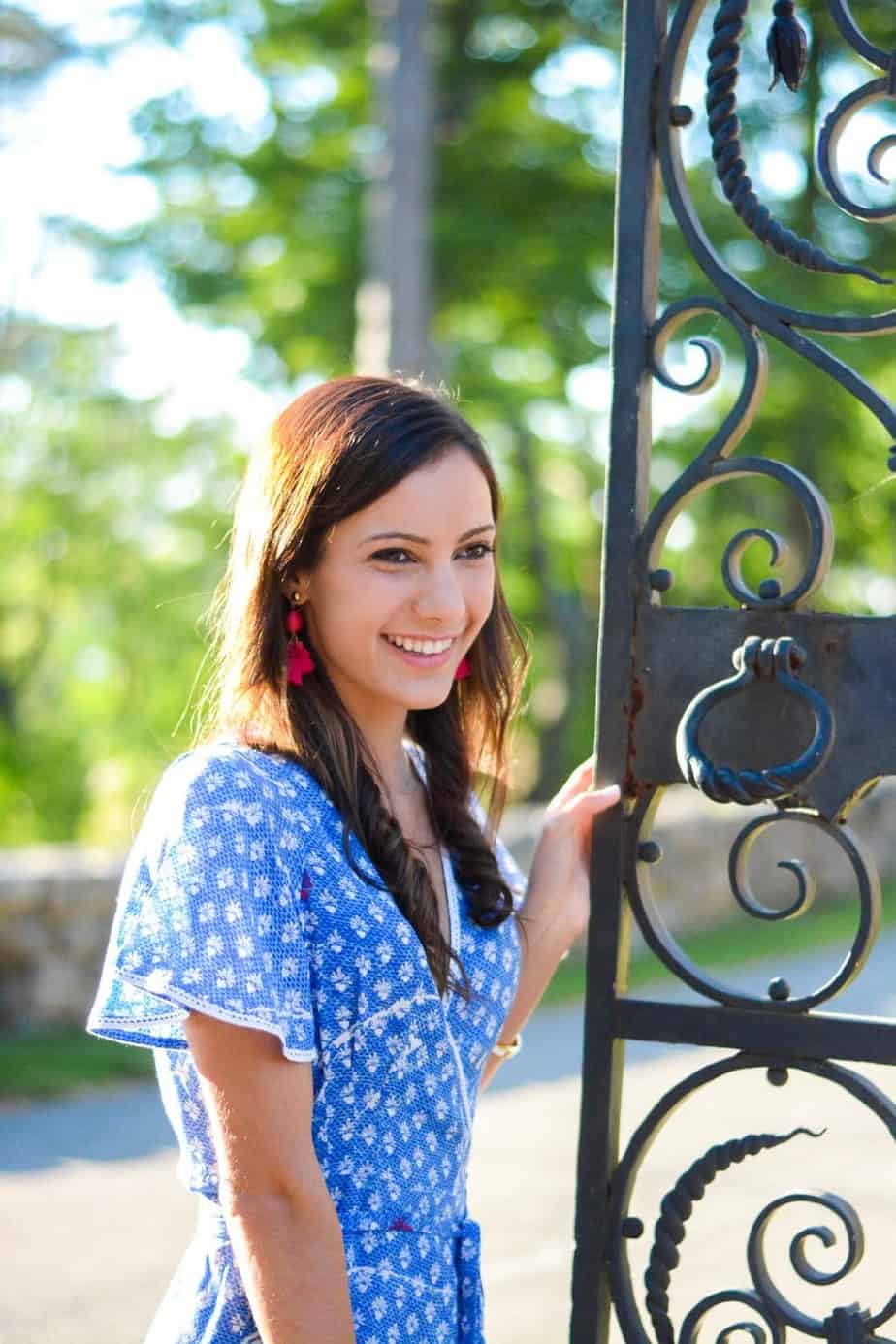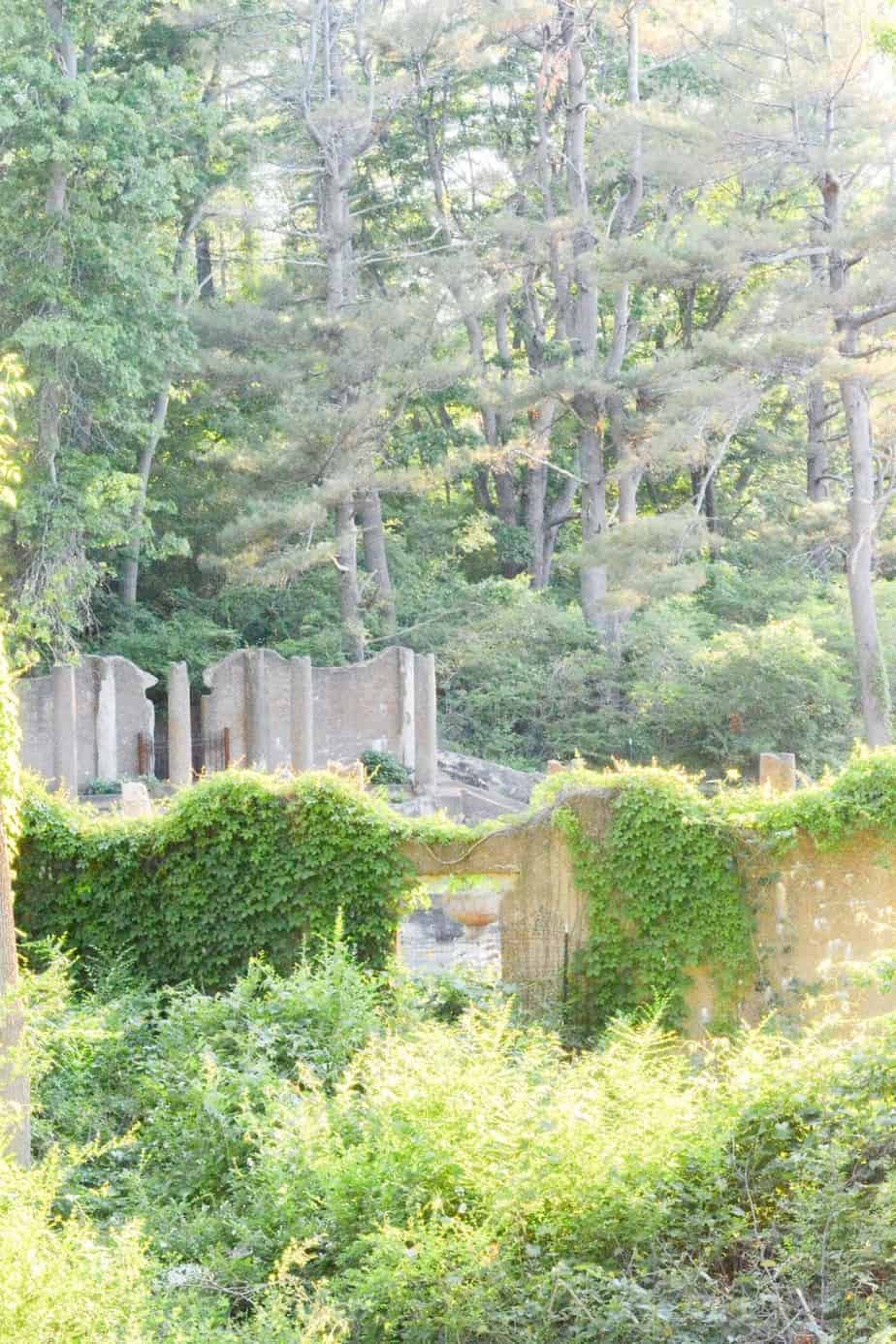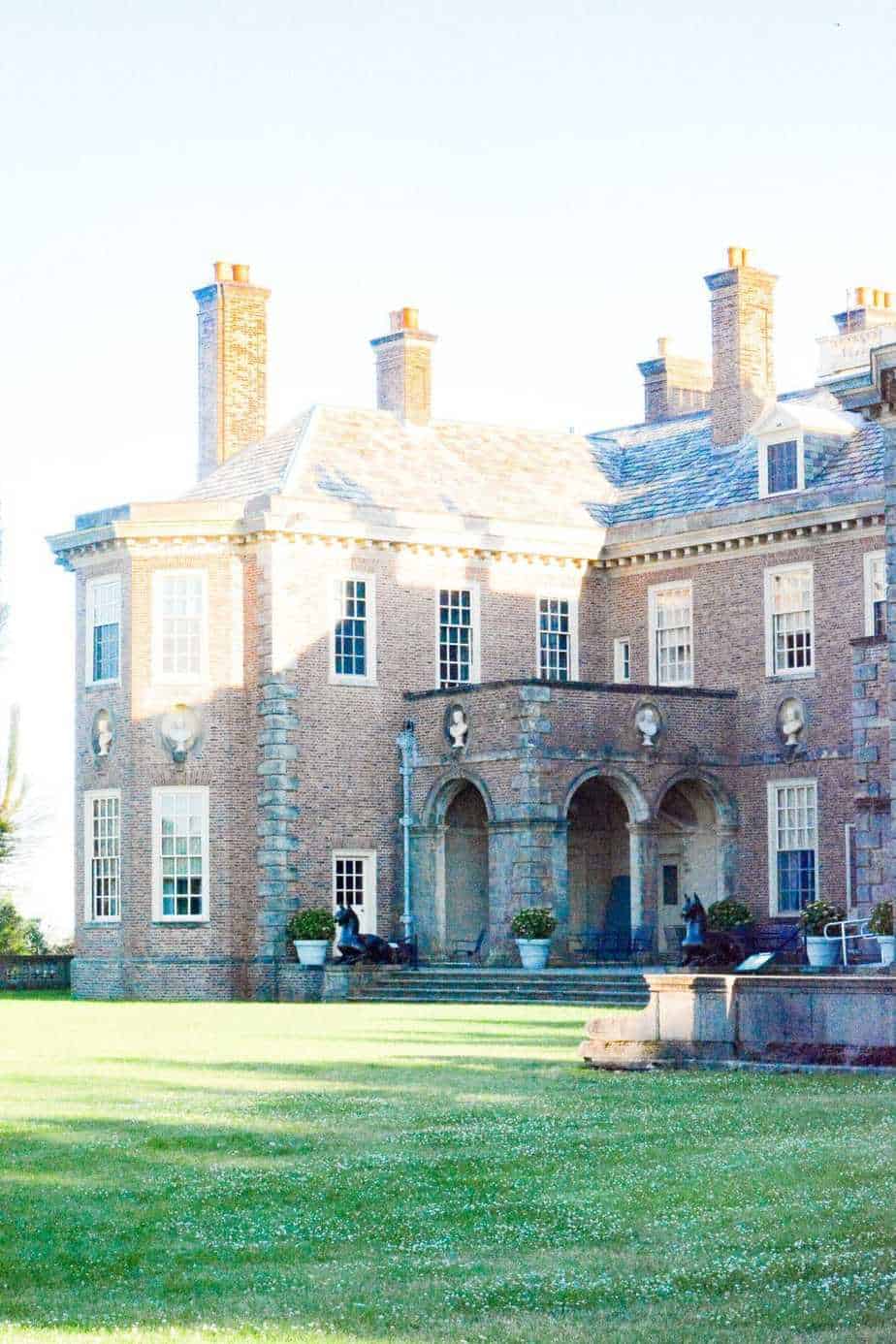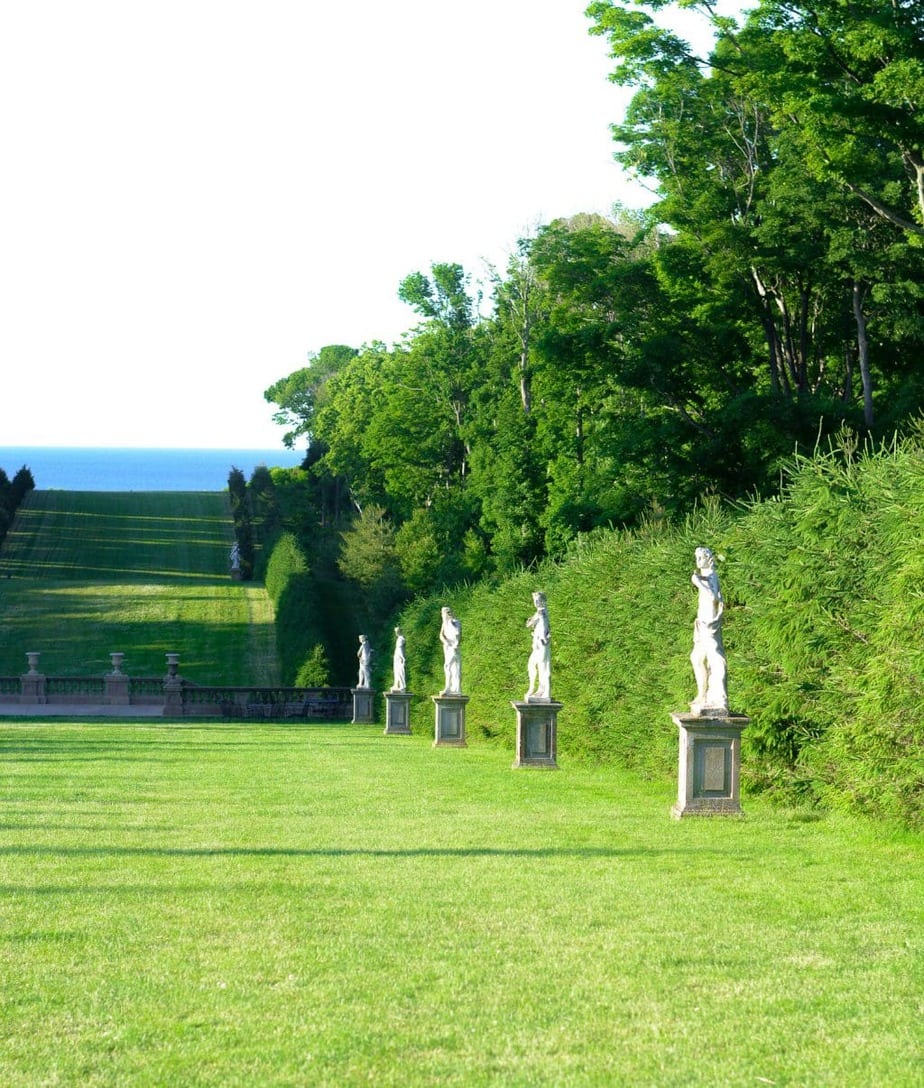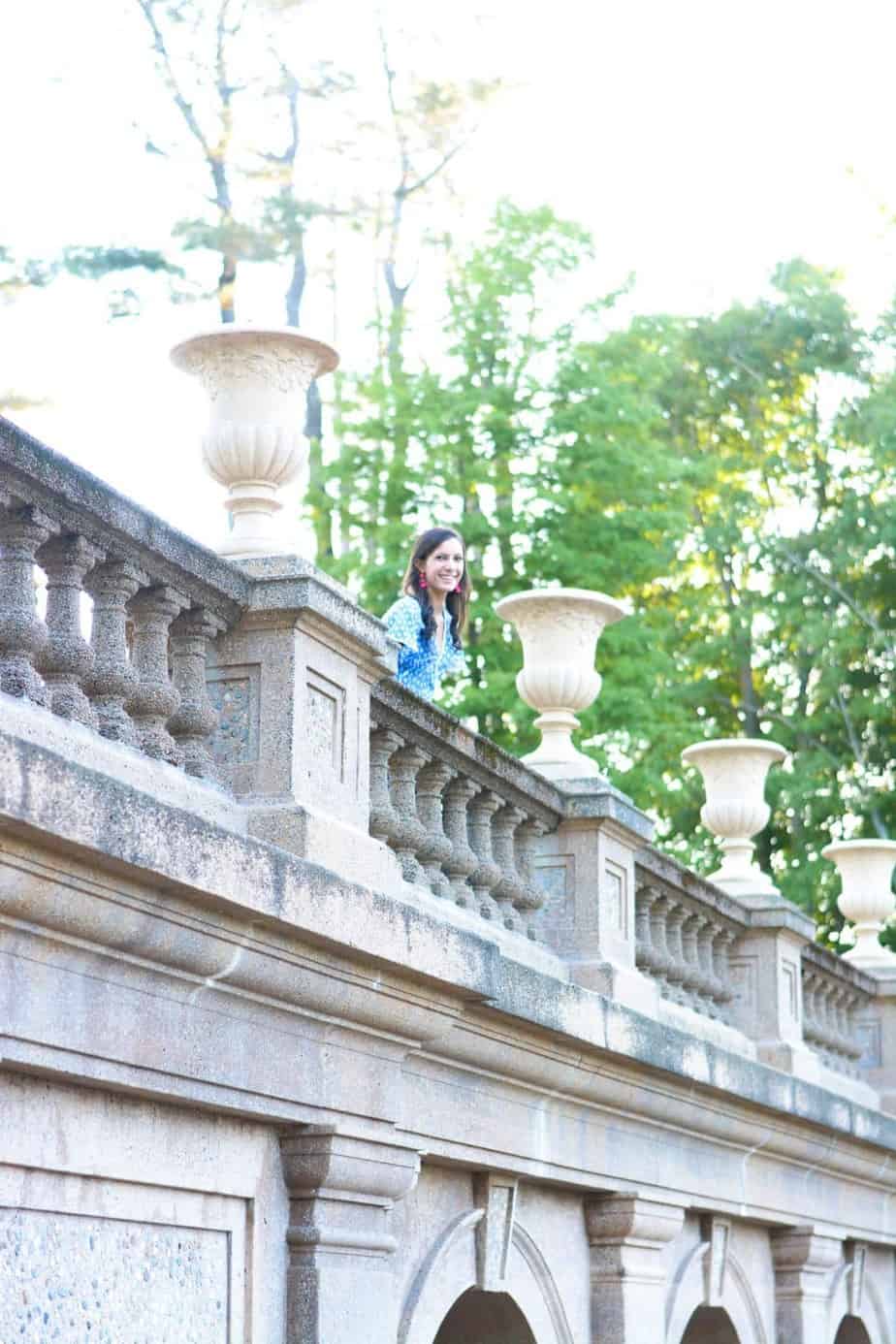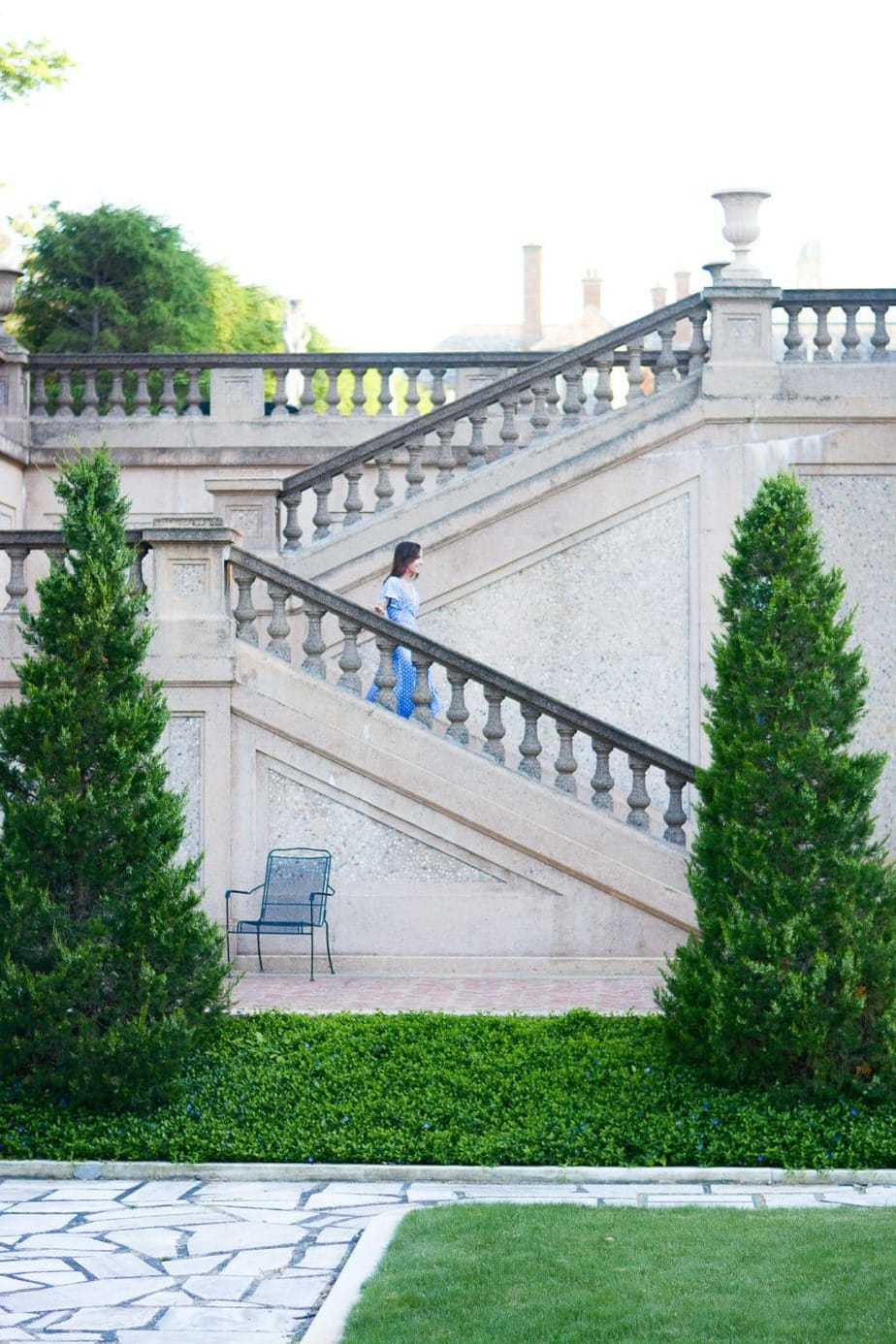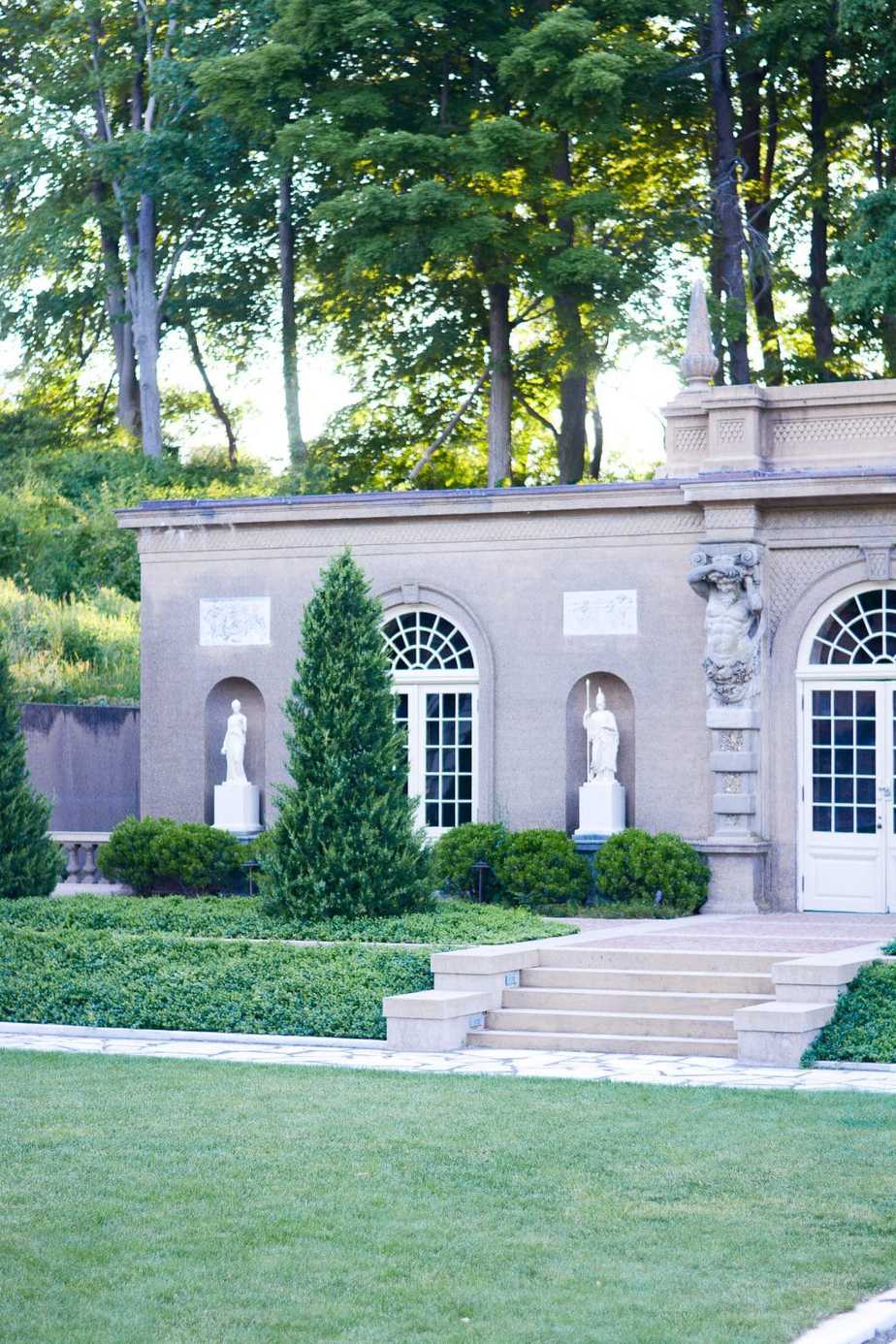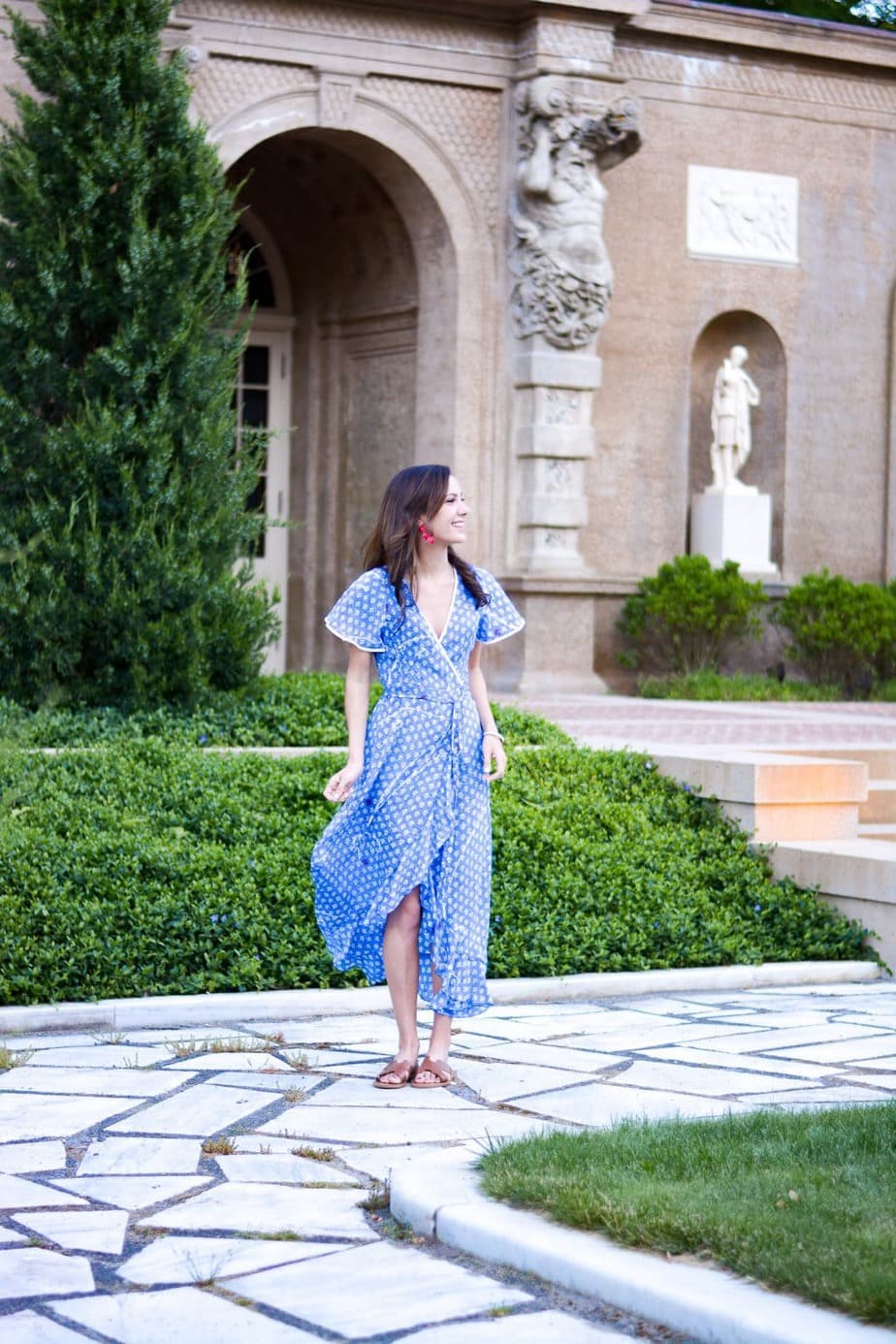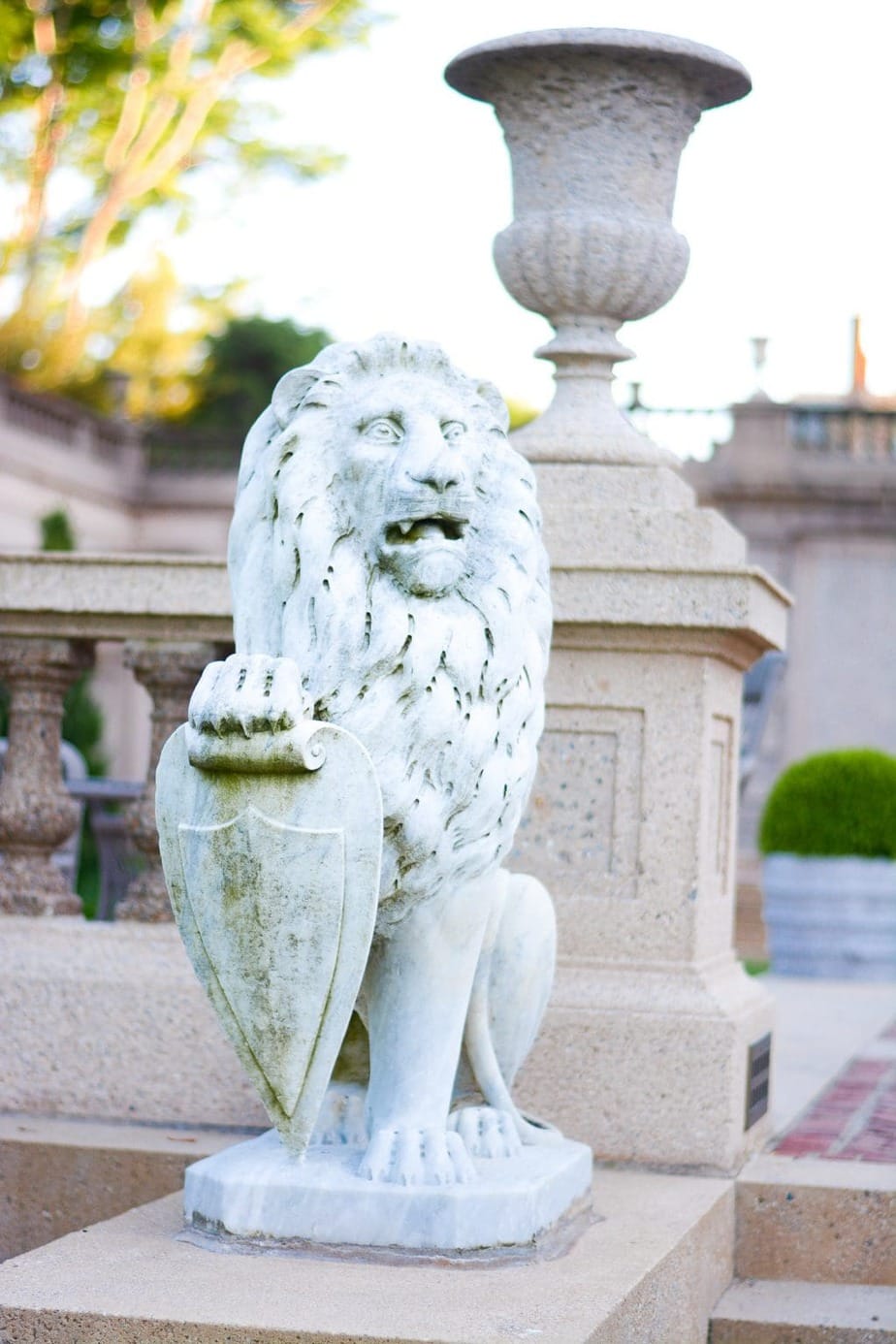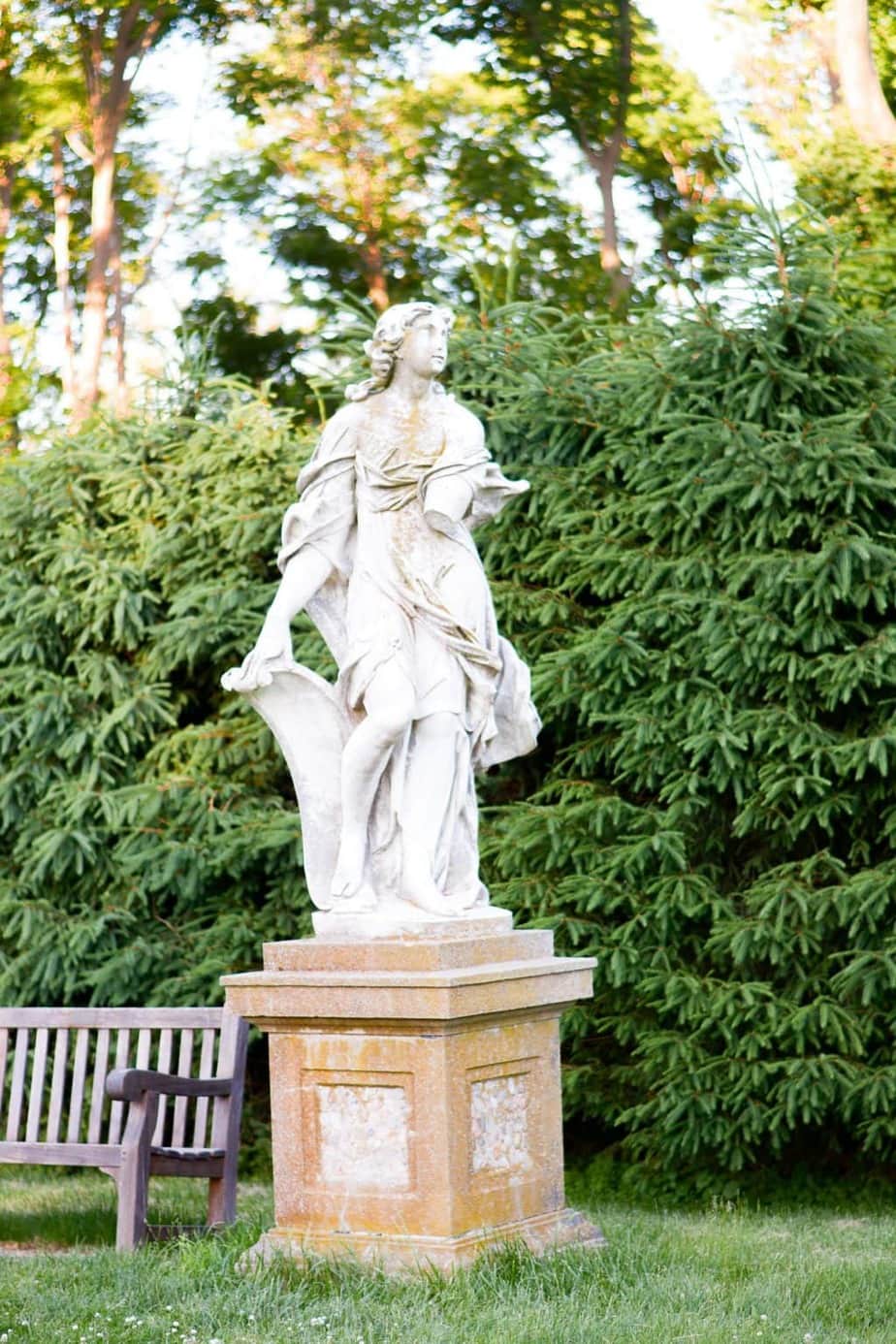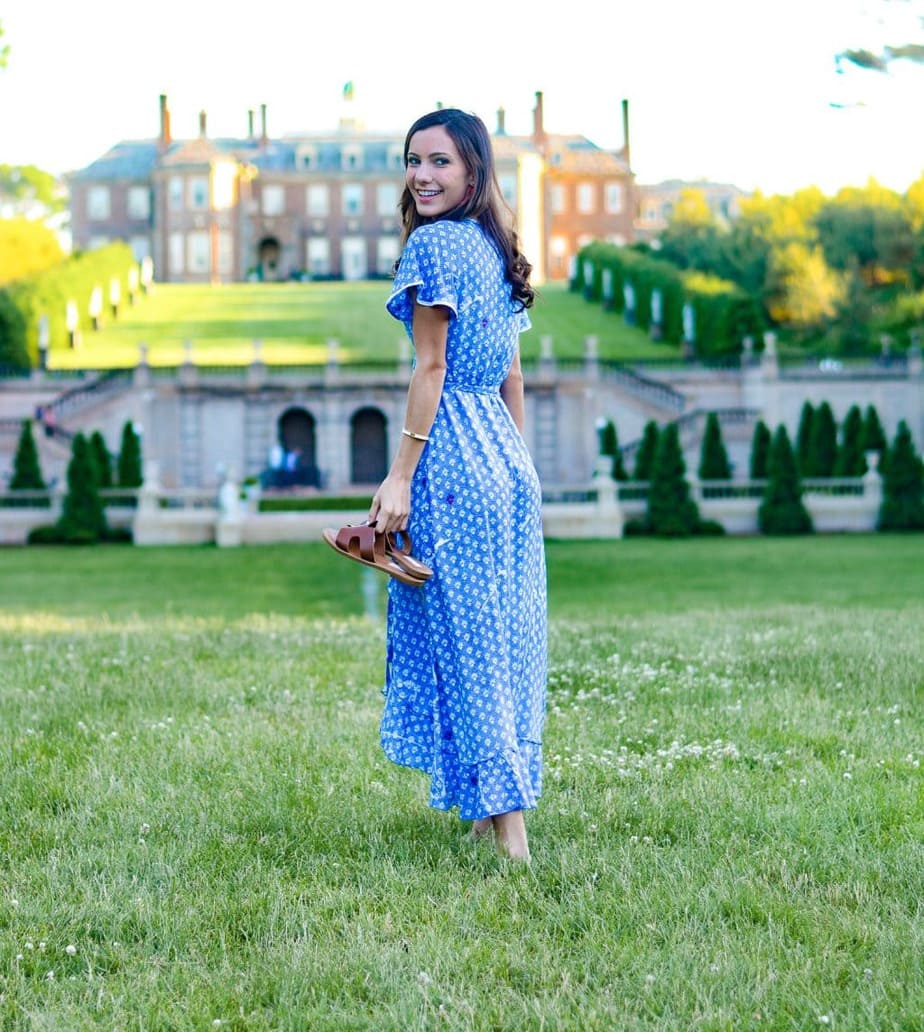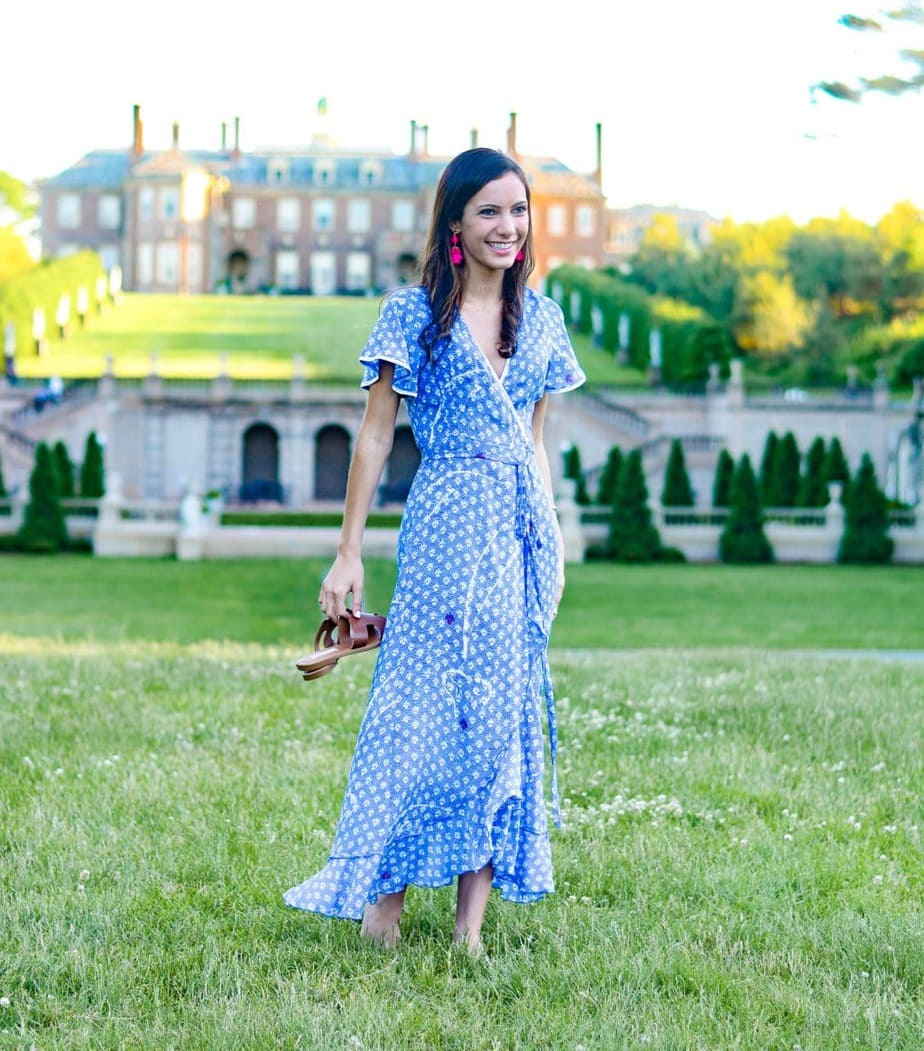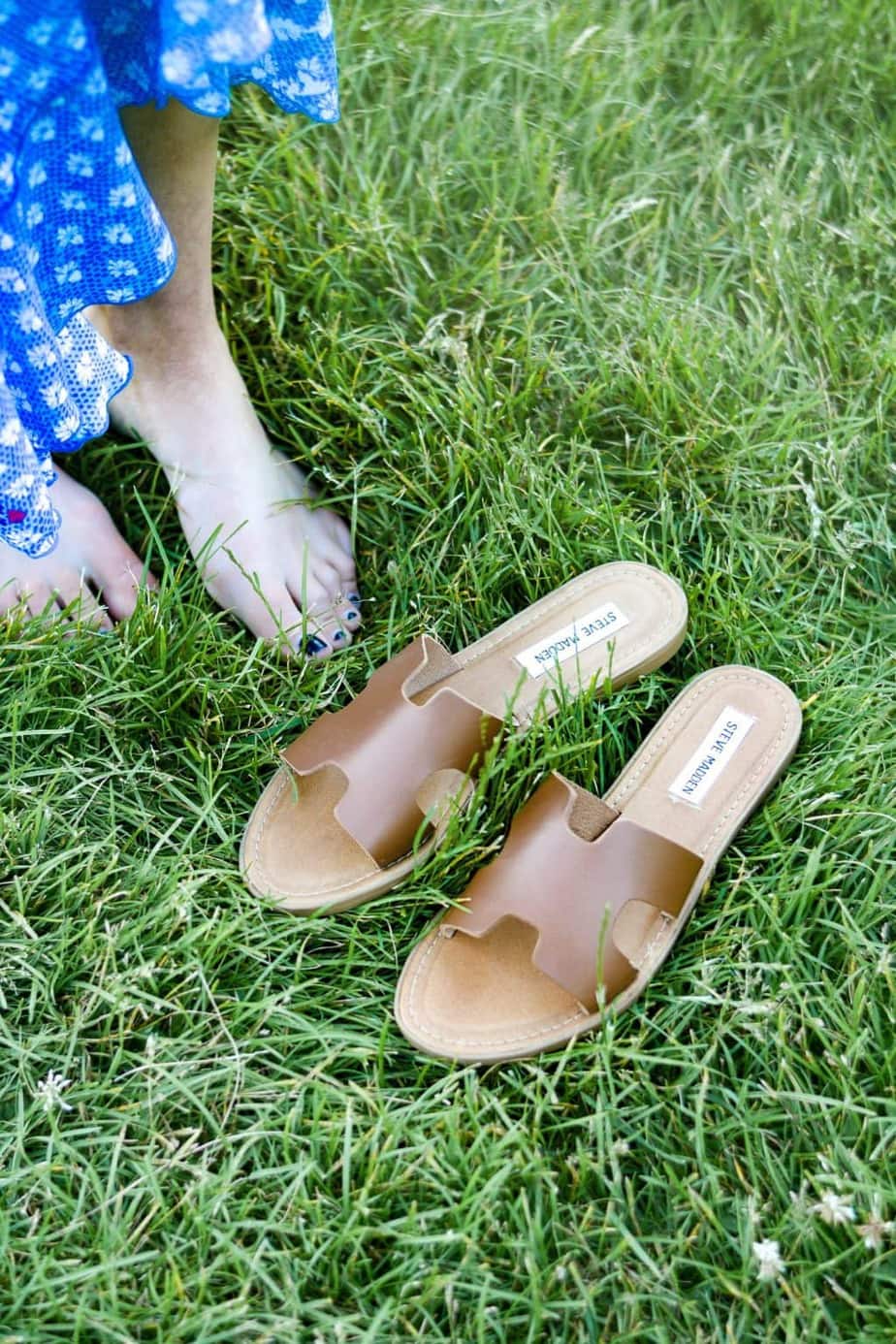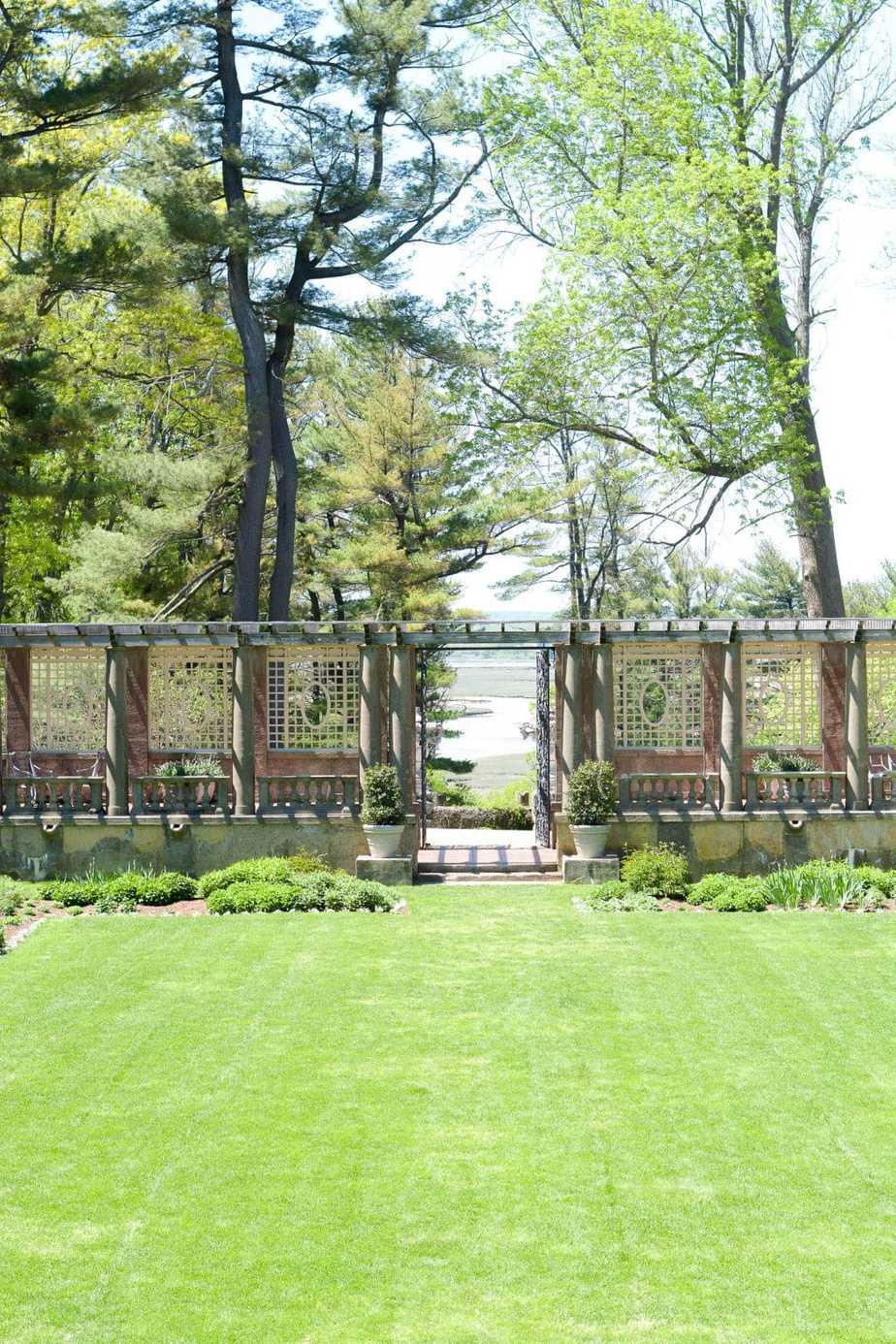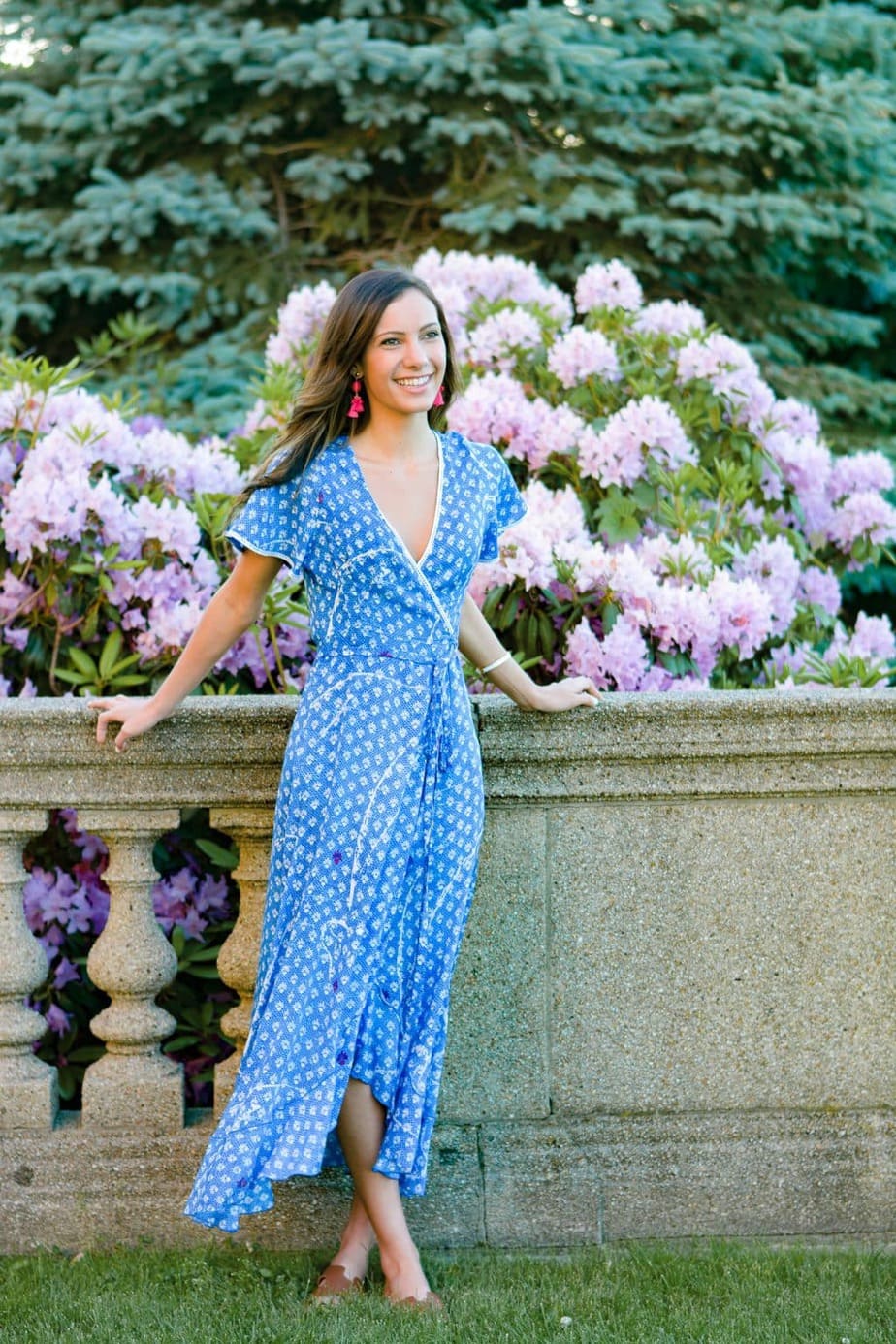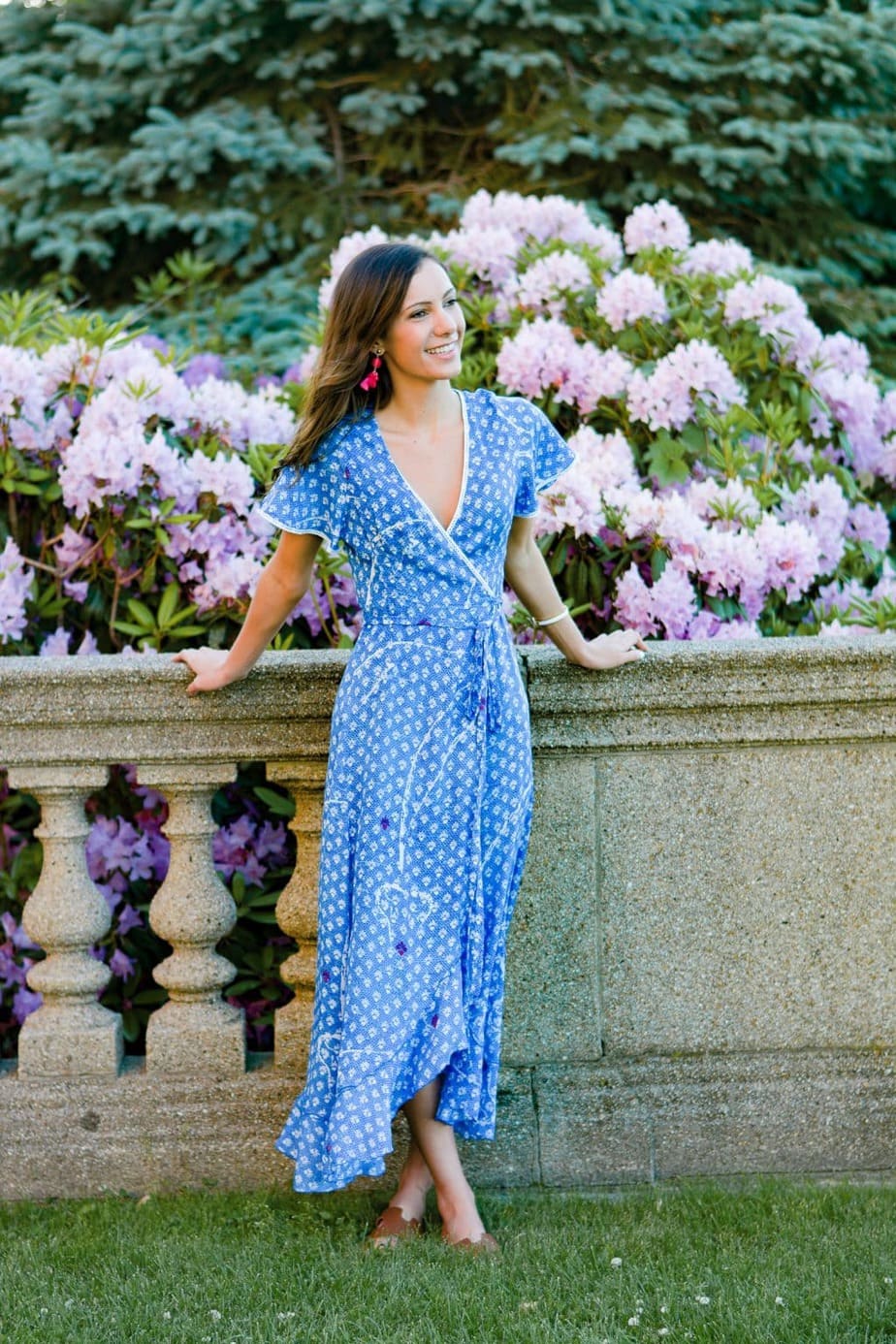 Cheers to summer and sundresses!