From classic french braids to stunning curls, we got you covered for the top cute winter hairstyles to copy this year!
Any girl's hair strands can suffer in the winter, making it challenging to get the ideal look. The season's cold temperatures and winds can rob your hair of moisture as we go below 65 degrees, leaving it dry, lifeless, and vulnerable to breaking. Yikes!
With that said, you require a hairdo that can withstand extreme temperatures without compromising your overall look. What better way to ring in the new year than with some fantastic hairstyle ideas?
So to help you look your best in this frigid weather, here are all the cutest hairstyles for this winter, from twisted updos to glam curls that would still look amazing beneath a beanie!
Top Cute Winter Hairstyles
For the newest, most exciting winter hairstyles selected directly from the best of the internet, just keep scrolling!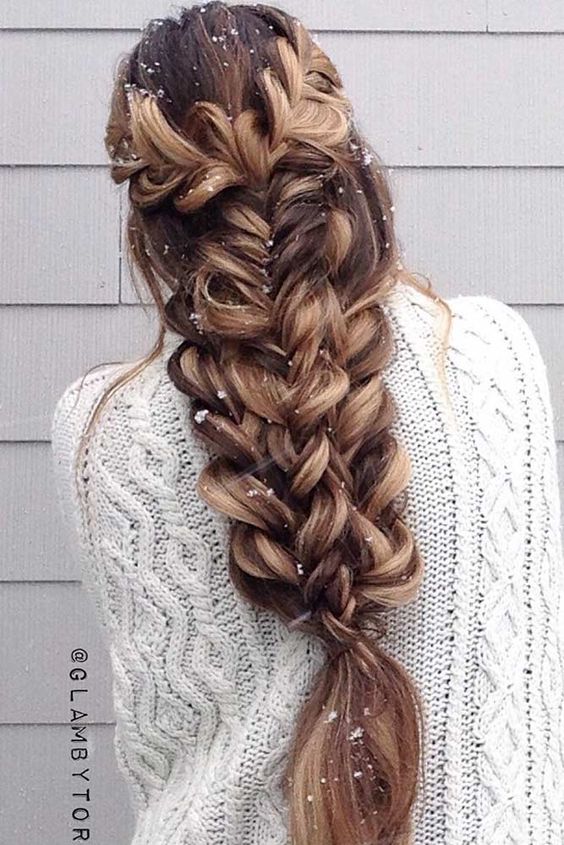 Braids are a classic hairstyle during the winter season, and this topsy-tail is everyone's favorite! They create such a voluminous effect with every twist and curl!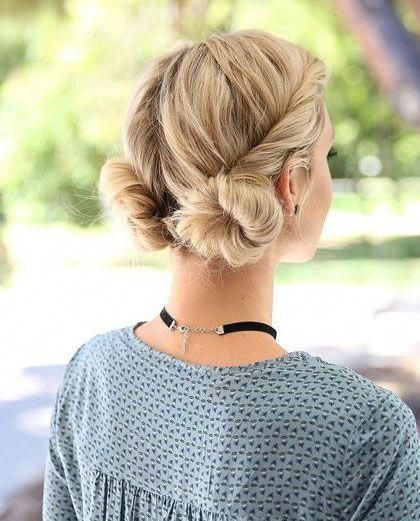 With double buns adorned with adorable twists, this hairstyle is sure to make you look adorable and whimsical this winter season!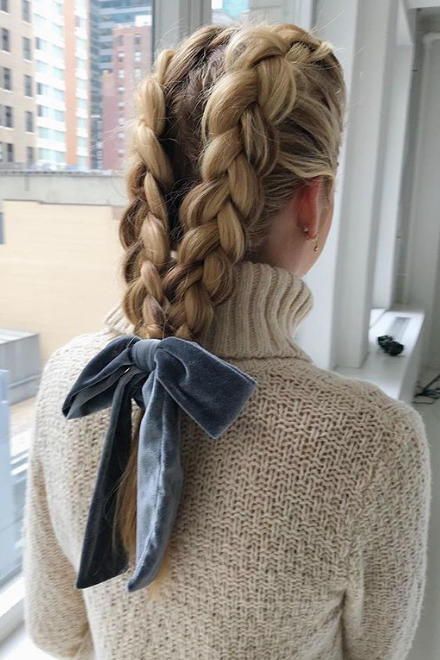 These double braids tied to a low ponytail look so classy and elegant at the same time!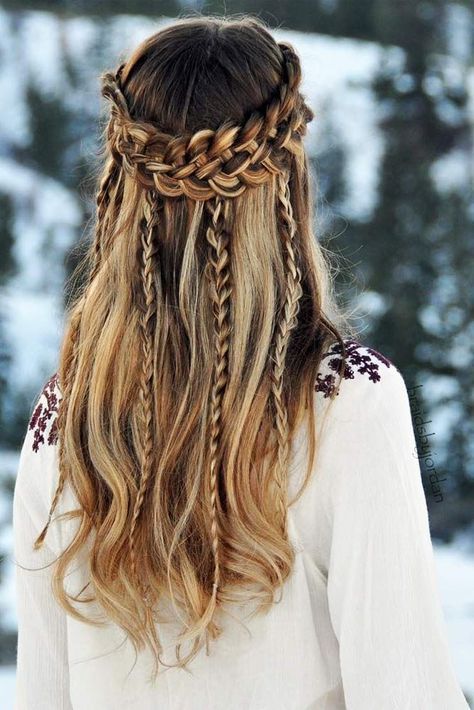 A braided crown hairstyle is just such a staple for the winter season. It's a style that will surely make you look and feel like a princess!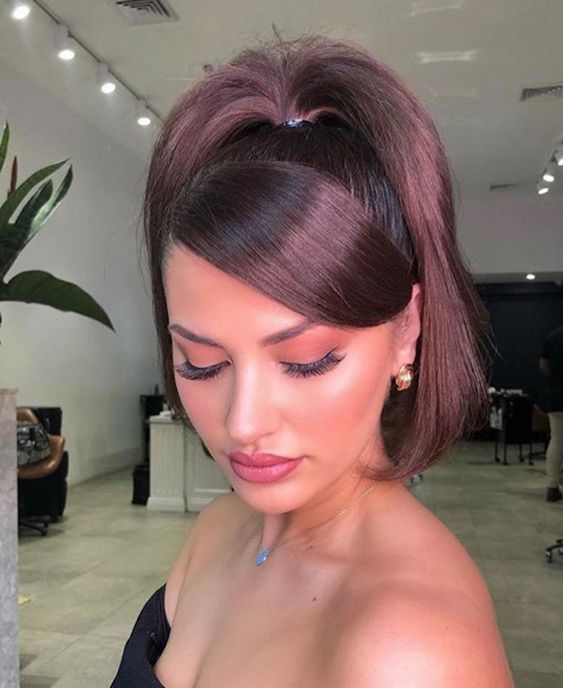 With a deep side part, you may jazz up your winter hairstyles. With this look, you can achieve those faux sexy bangs, transforming your ordinary ponytail into a sexy hair moment.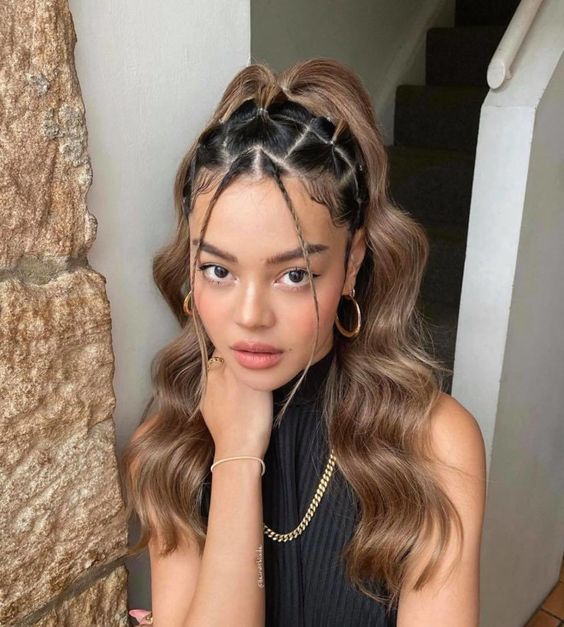 Emulate a romantic yet playful vibe thanks to this hairstyle's soft waves and little braids around the face. It's the ideal winter first-date hairstyle that will make an immediate impression on your date!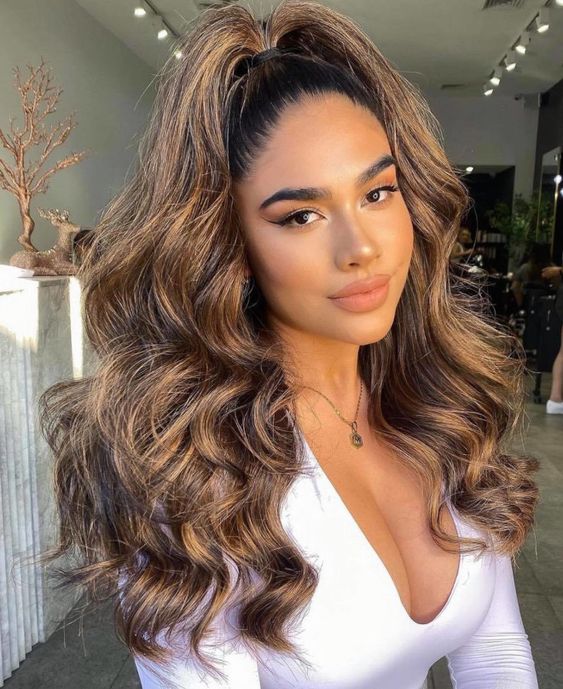 Half-updos will be your go-to for an effortless and stylish look this winter season. Just take a look at this hairstyle's luscious volume and waves! To add extra texture and movement, style your strands in softer waves or locks.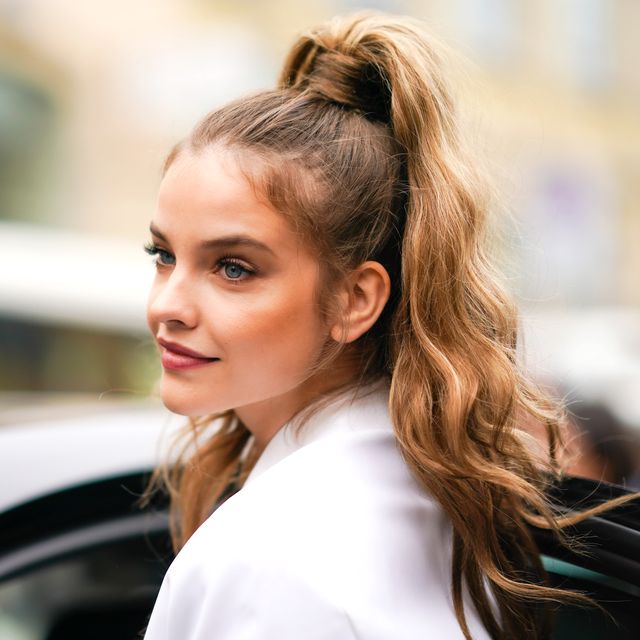 High ponytails could be the perfect hairstyle for you this winter season. You won't have to worry about your hair getting frizzy and you can style it with curls, waves, or even little braids!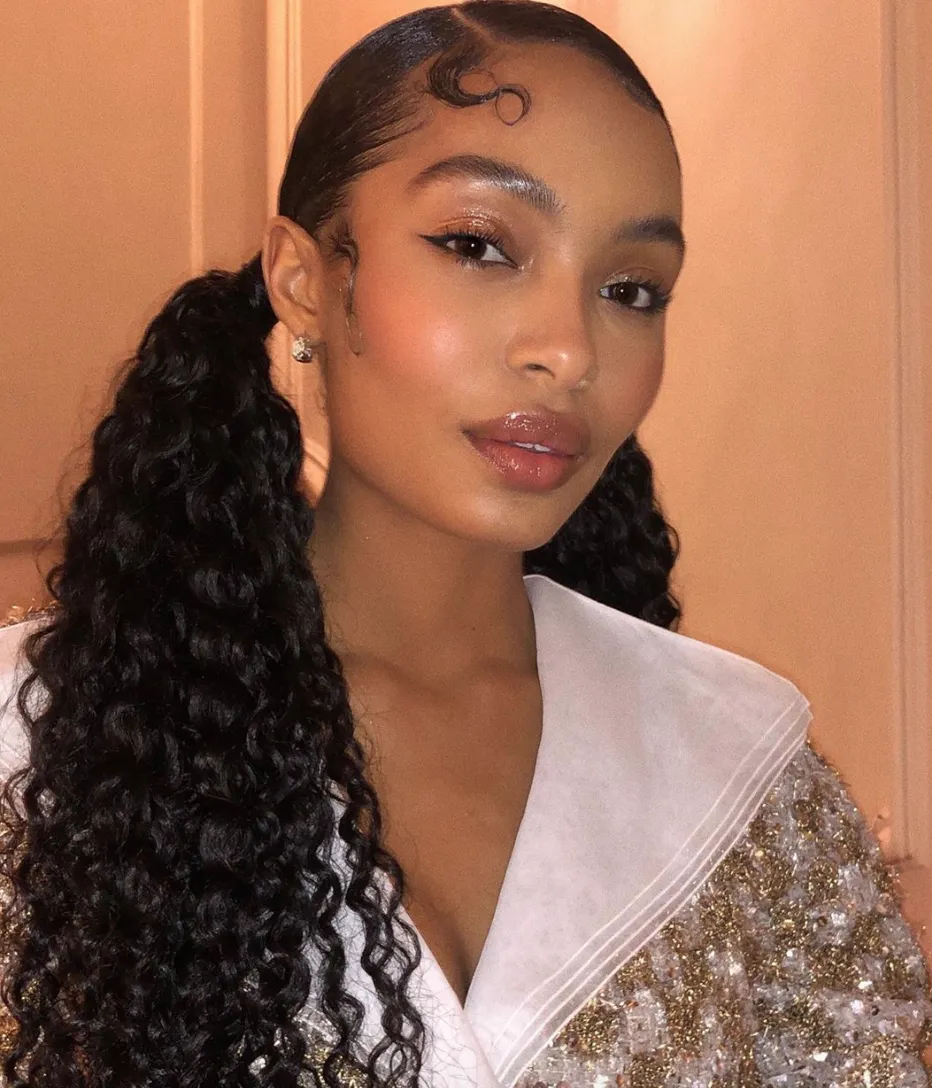 Add plenty of texture to your hair to emulate these sophisticated "grown-up" pigtails!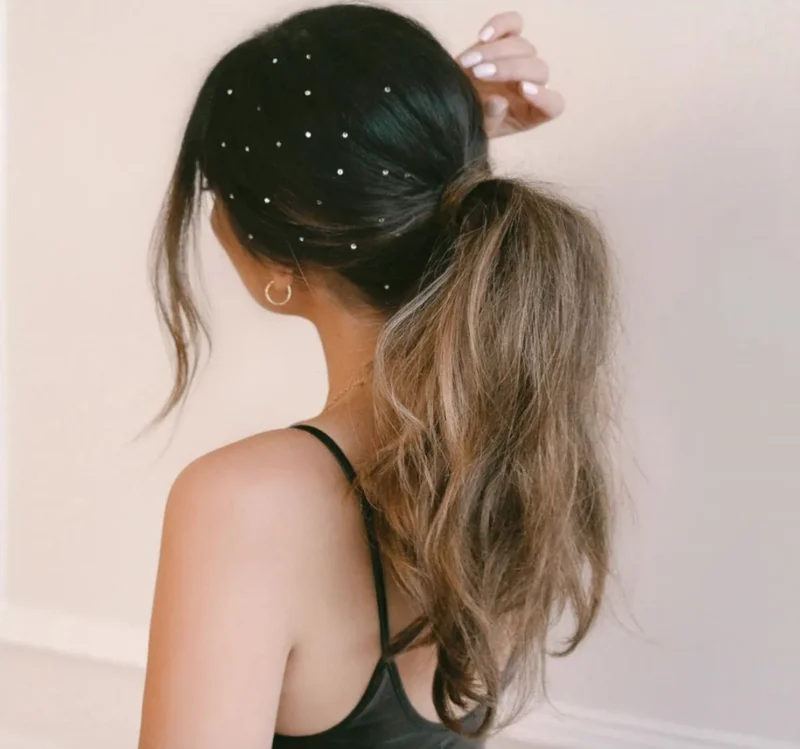 Add a little bit of whimsicality to your messy low ponytail by placing floating gemstones across your hair!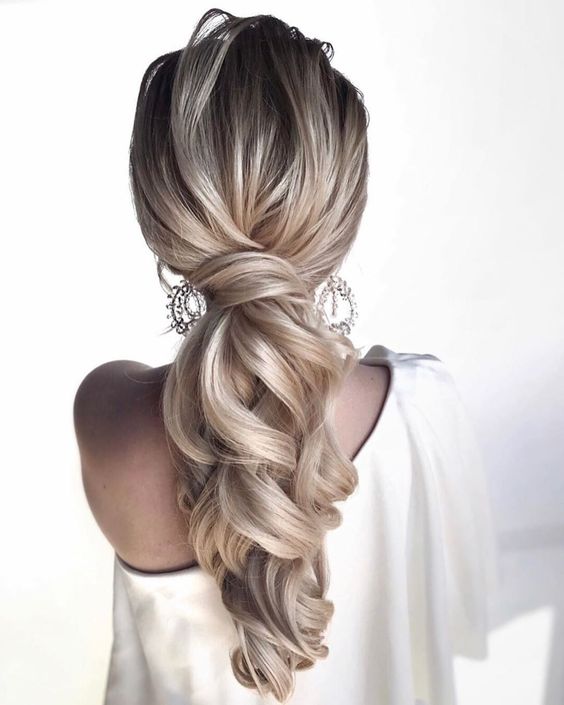 Elegant waves and curls are all trendy this winter season. And it gets even more elegant tied to a loose, low ponytail just like this one!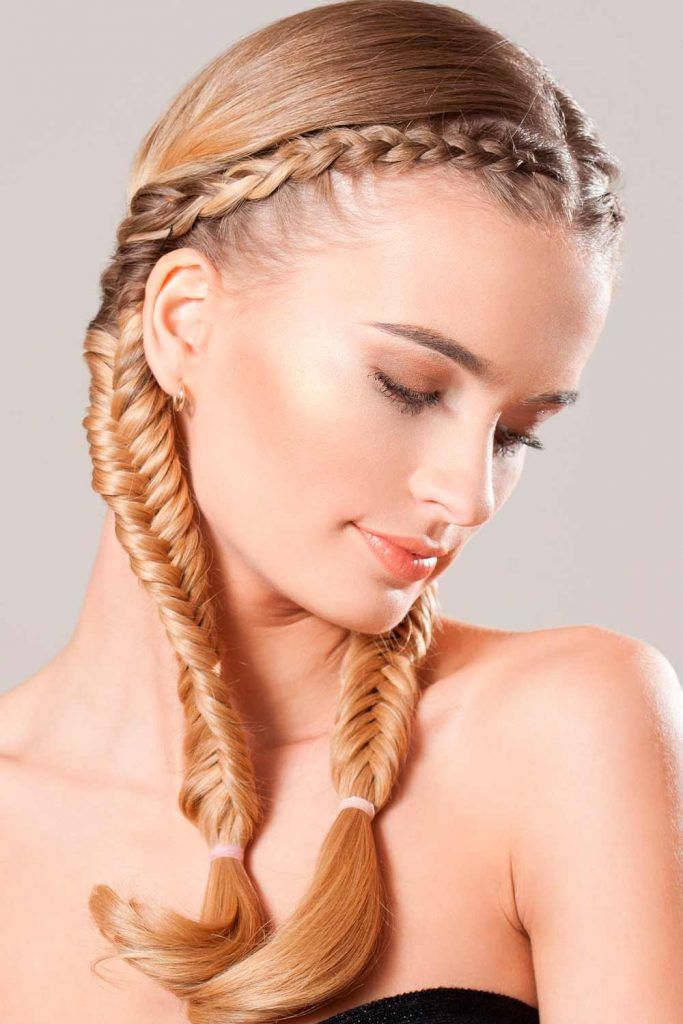 A modern twist on the traditional fishtail braid is excellent for the winter season!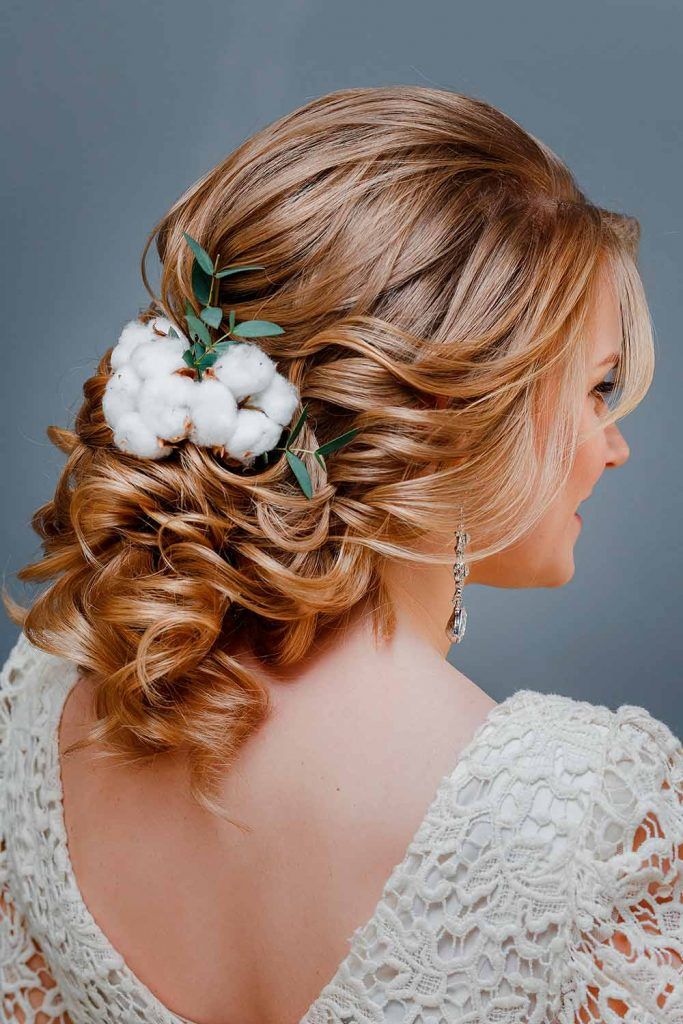 Try incorporating updos with braids and curly hair in braids or twists if you are wanting to look sophisticated this winter. Although they take a little longer and more work, the end effect is breathtaking! This is one of our favorite winter hairstyles for a formal event.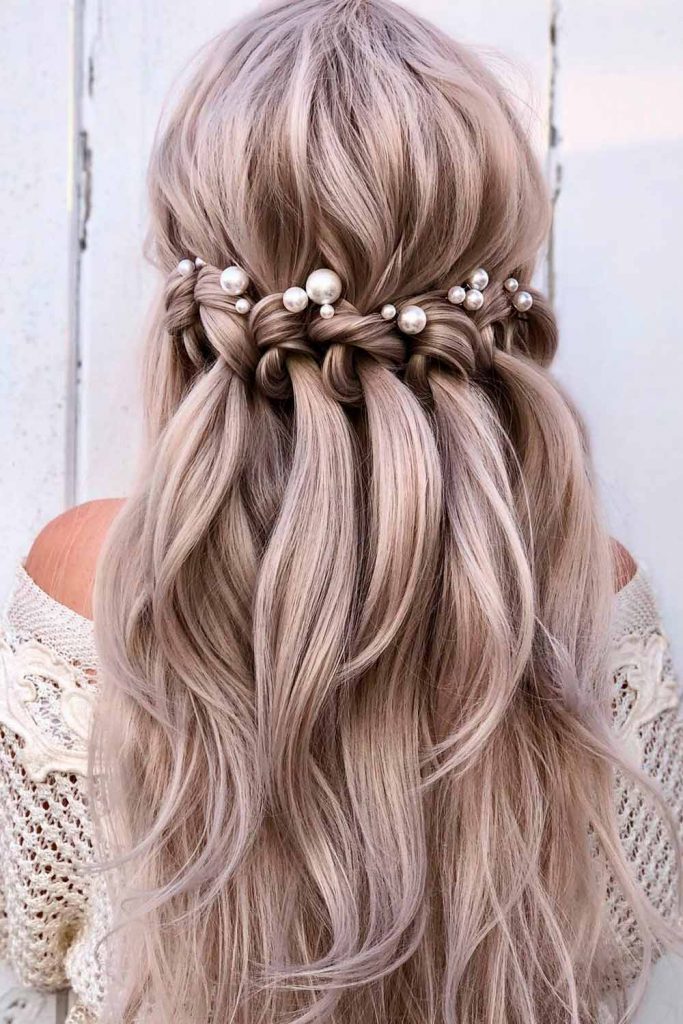 A half-up, half-down hairstyle is one of the most gorgeous hairstyles you can try out this winter season. It oozes elegance and sophistication while being versatile at the same time! You can also opt to add pearls around your hair to give it a more classy feel.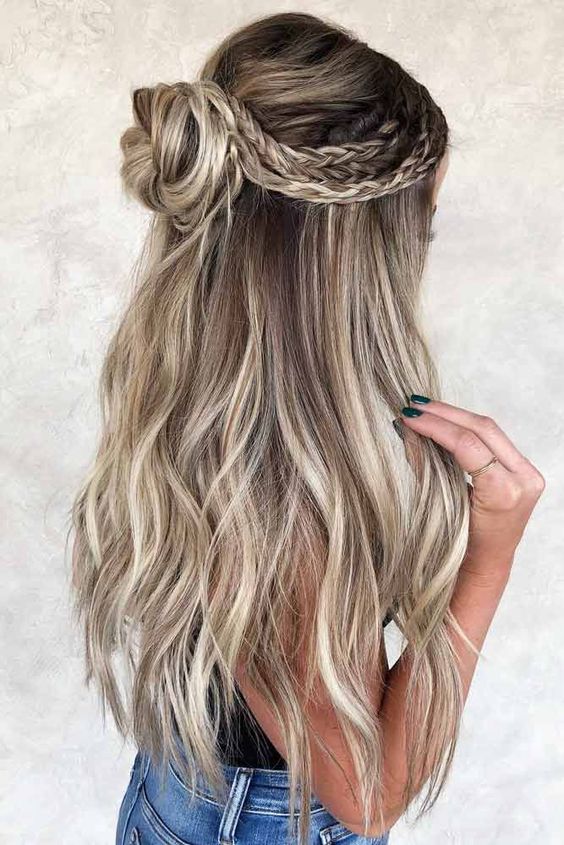 If you're unsure of what to do with your long locks this winter season, then you should definitely give this half-up bun hairstyle a try!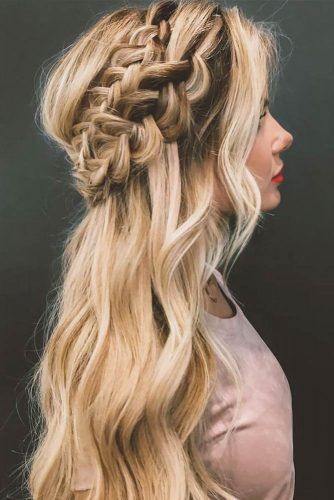 Here is another crowned braid you can try this winter season. You can opt to make your loose hair look even more lovely by choosing a nice double braid and adding some subtle waves.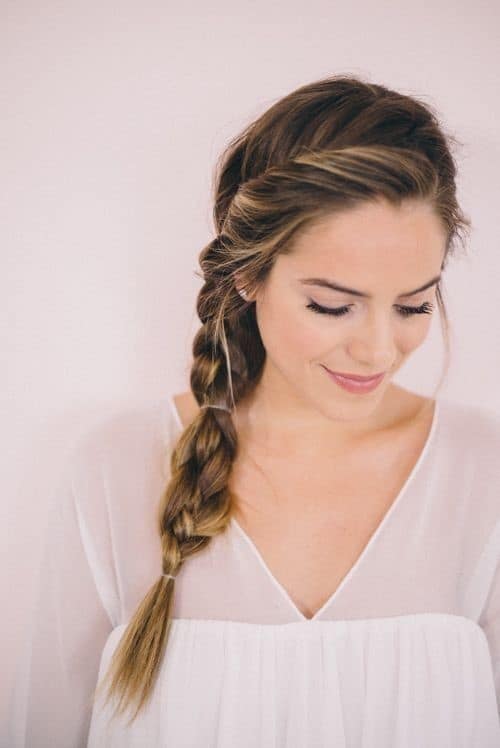 The ideal effortless hairdo for going out or running errands during the winter season is a simple side braid with a twist. So try out this hassle-free braid rather than the traditional ponytail next time you go out for your daily errands!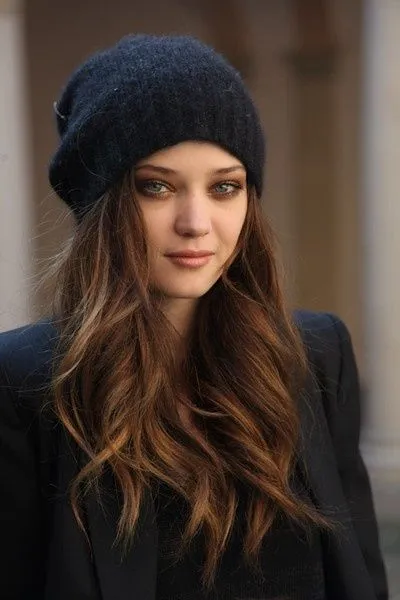 Sometimes, all you need is some soft, effortless curls under that beanie if you truly want something hassle-free.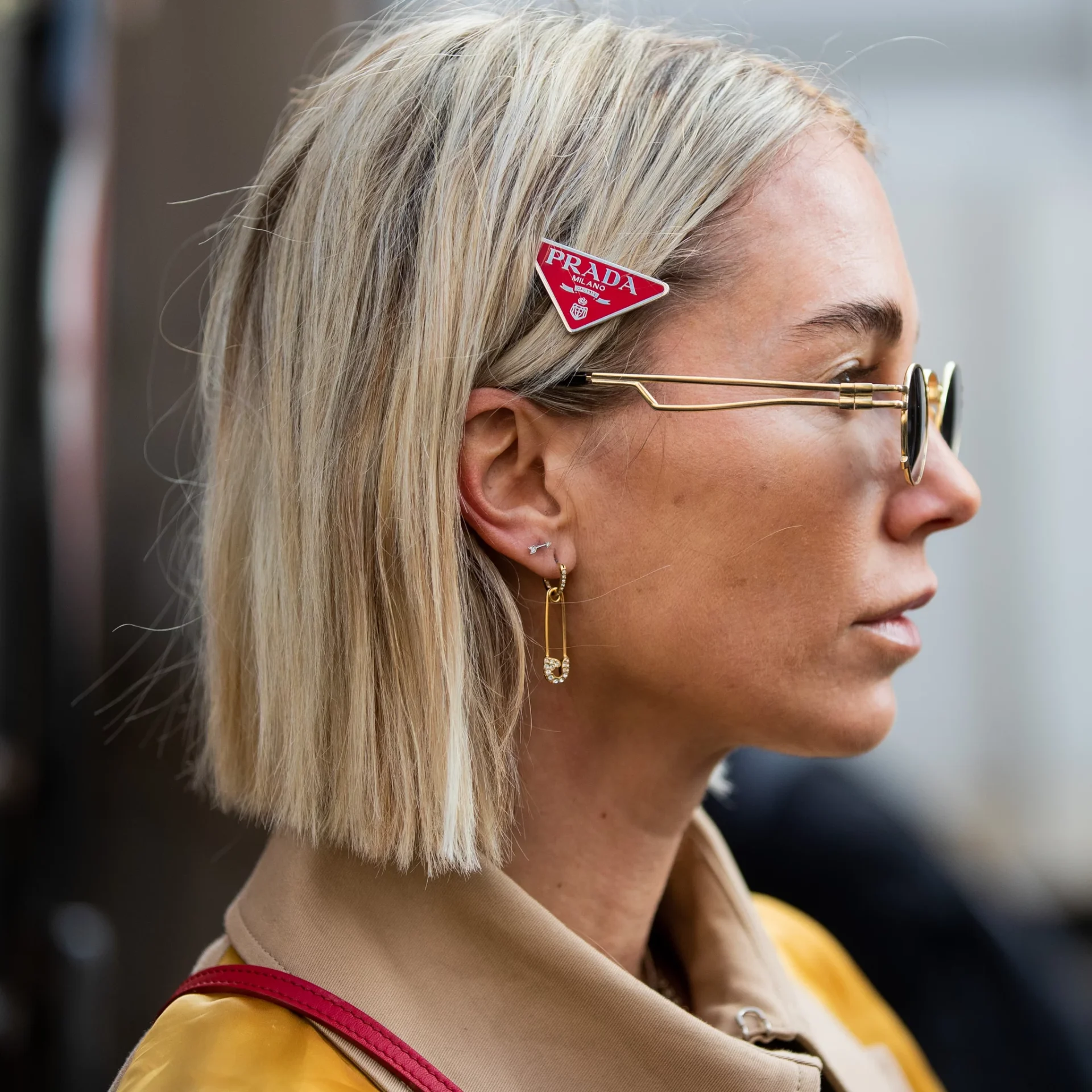 If you're sporting a blunt bob this winter season and you're looking for something to spice up your hairstyle, then you should definitely consider accessorizing your locks with pins or embellishments!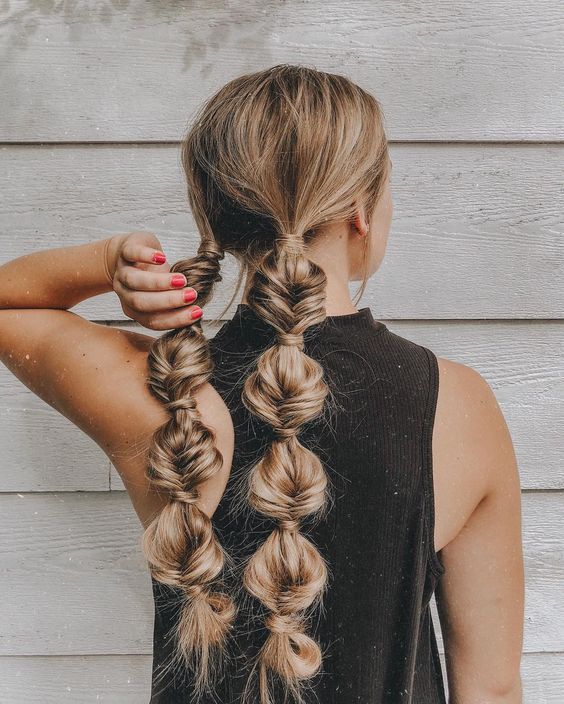 This totally unique braid is such a great look for the winter season! Whether you're wearing a beanie, a scarf, or none of those, this would suit anything!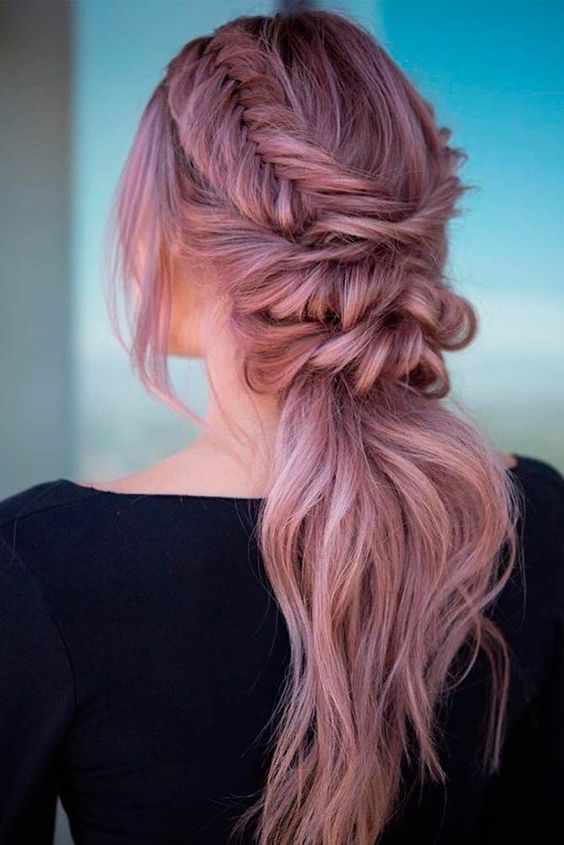 Not only is this pastel lilac hair color so pretty, but this half-up, half-down braid is just as gorgeous!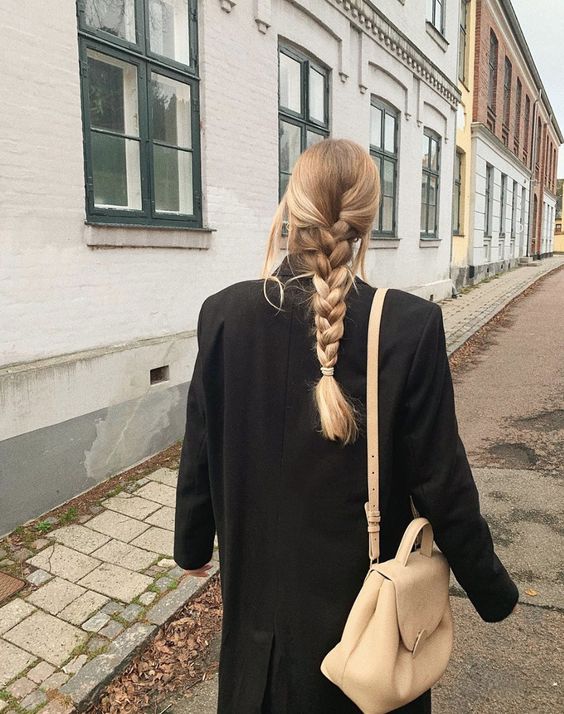 So effortless and easy to do, this classic braid could be your daily go-to hairstyle for the winter months! This is one of our favorite easy winter hairstyles for work during the cold months.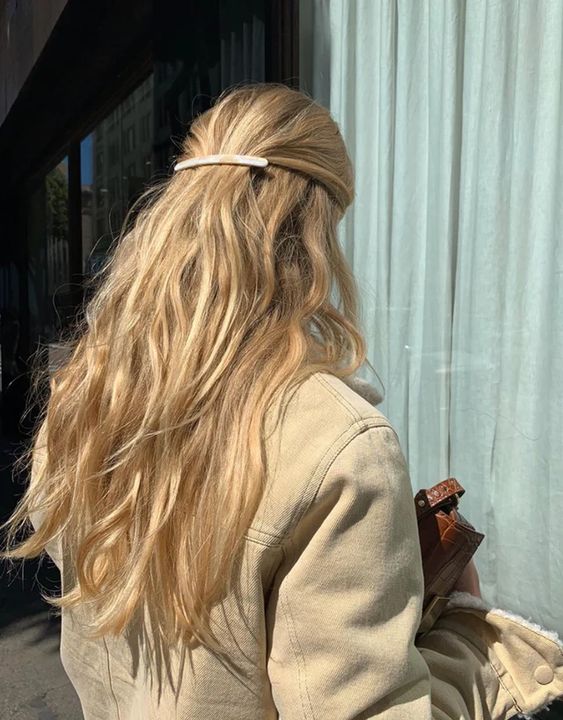 When the temperature drops and it gets too cold, sometimes, we feel a little lazy to put together a whole look. So if you're on one of those lazy days, you can just opt to keep your messy locks away from your face by securing them with a clip!
Tired of your hair getting in your face every time you're outside? These cute clips will be your lifesaver!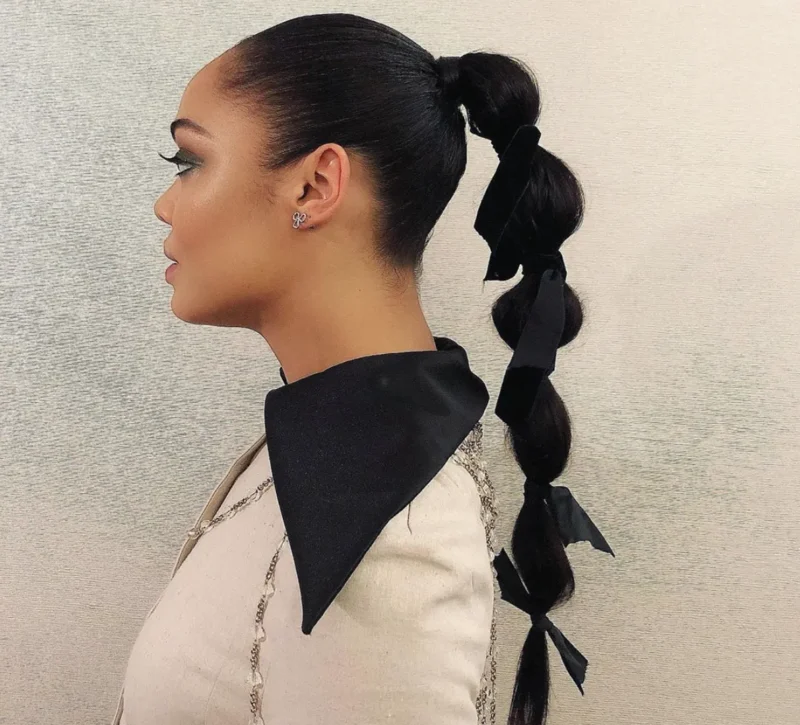 Recreate this romantic bubble pony with some bows to complete your whole look!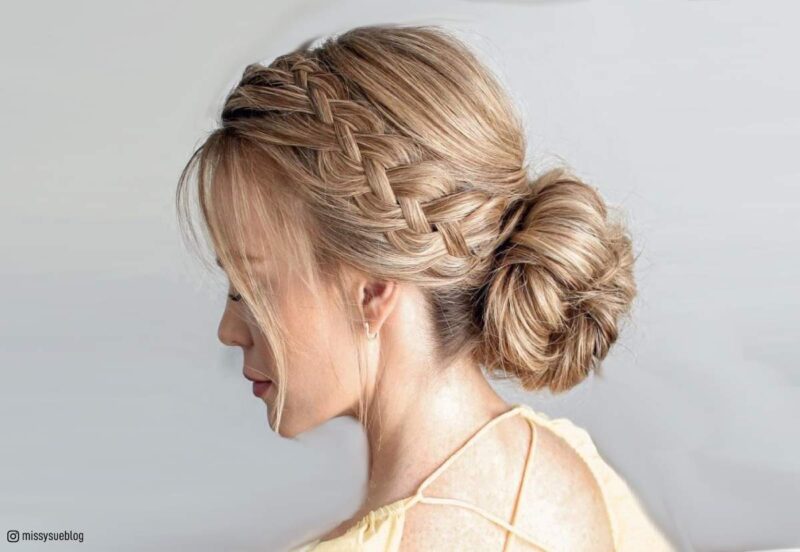 No matter the texture of your hair, you can never go wrong with a braided bun this winter season!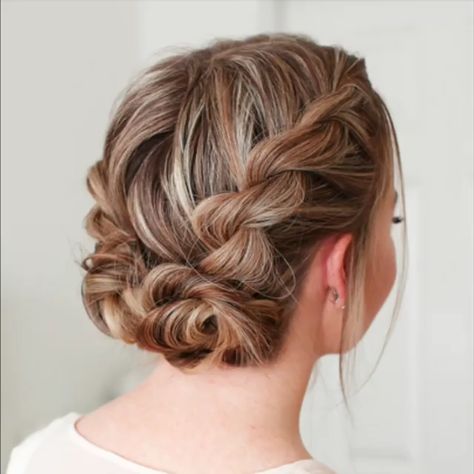 Give these gorgeous double low-twist buns a try this winter season! It's such an elegant and feminine look!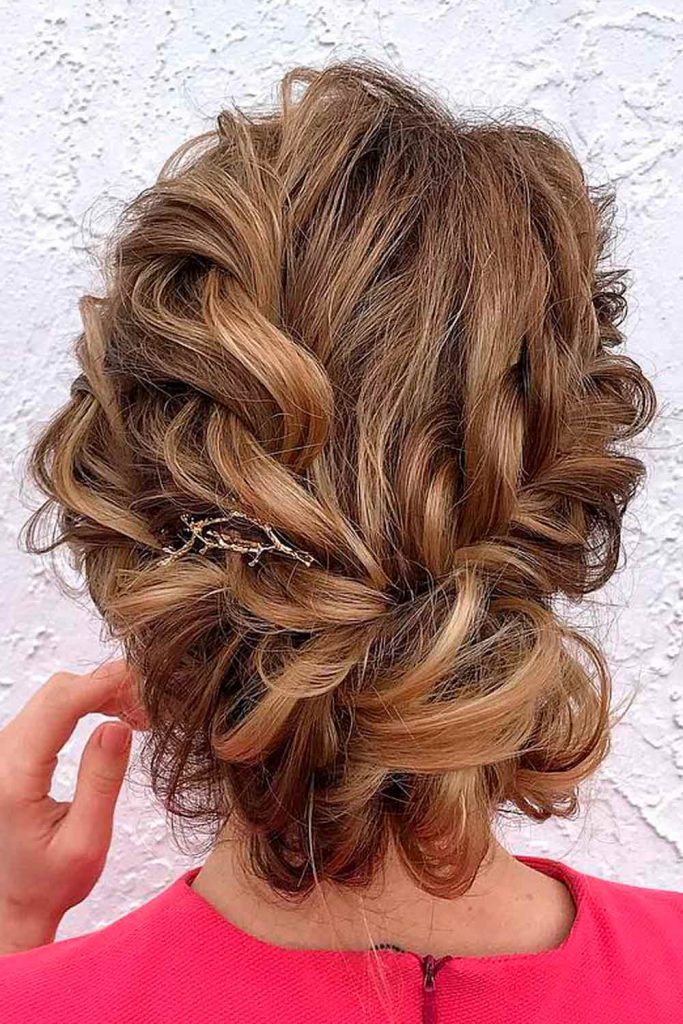 Braided crowns are definitely a must-try this winter season! They're the perfect hairstyle if you're looking for something sophisticated and romantic at the same time!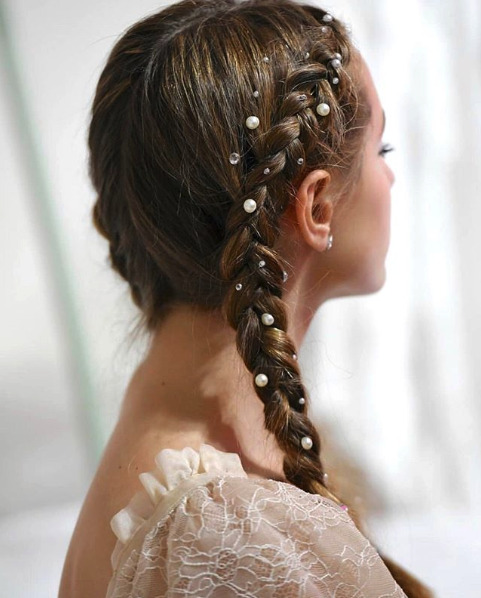 Add tiny pearl accents to any hairstyle to make it appear feminine and whimsical!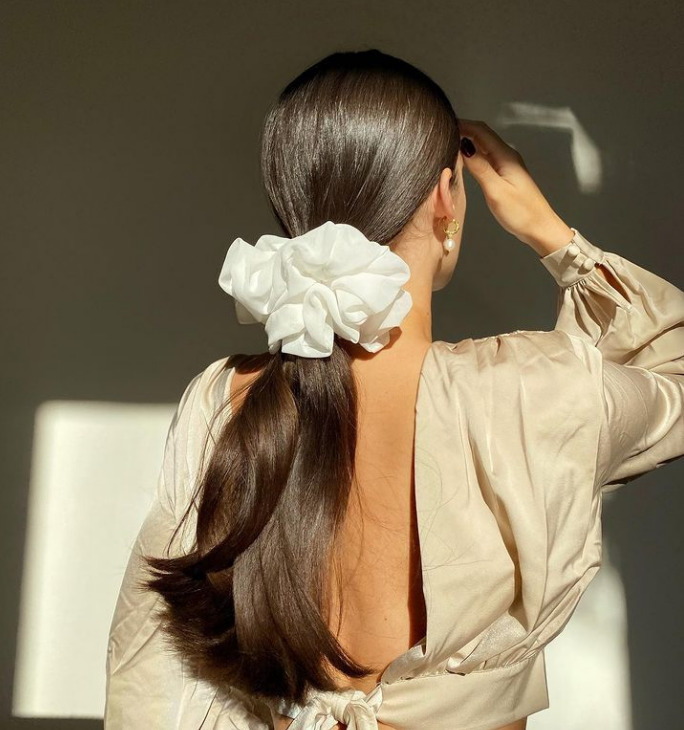 There is something so romantic about using a giant bow for your low ponytail. It brings out such a sophisticated and classy vibe for the winter season! This is one of our favorite easy winter hairstyles when you don't feel like working hard on your do.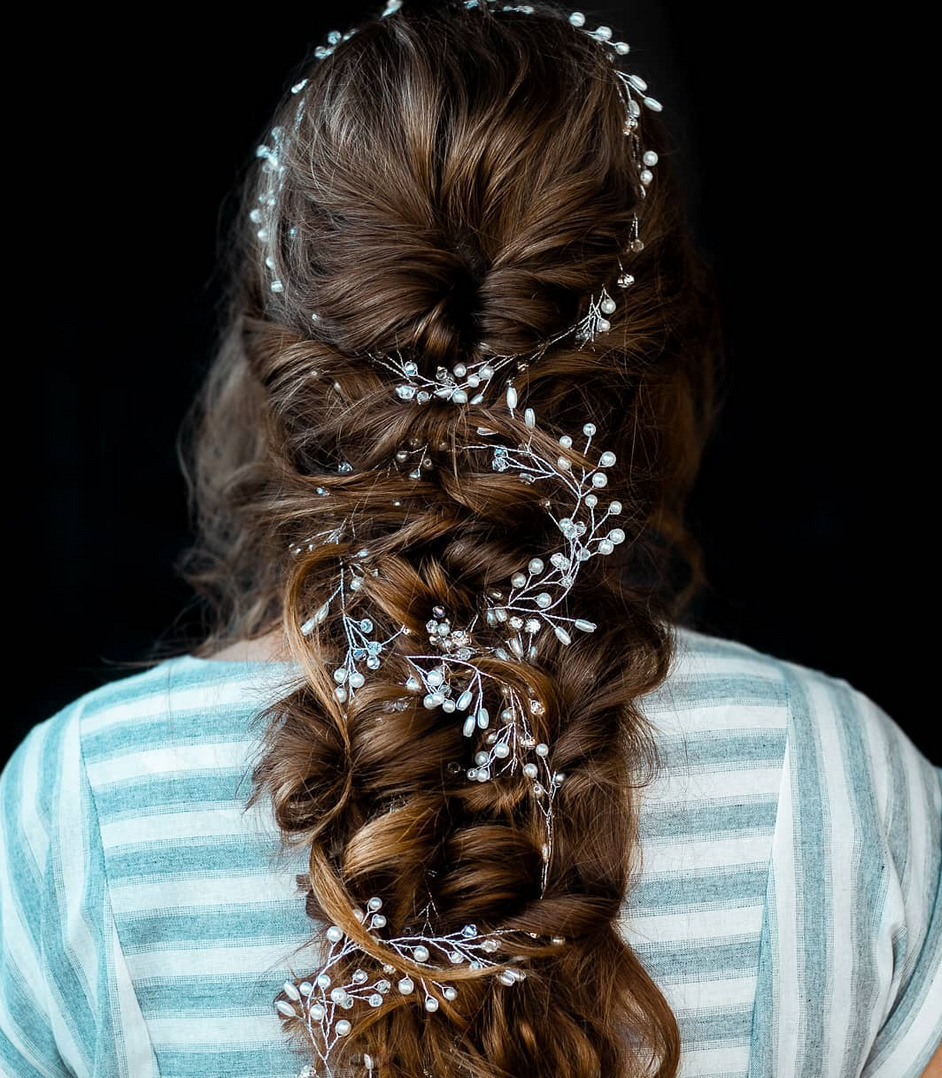 This gorgeous Disney-inspired hairstyle is truly just magical!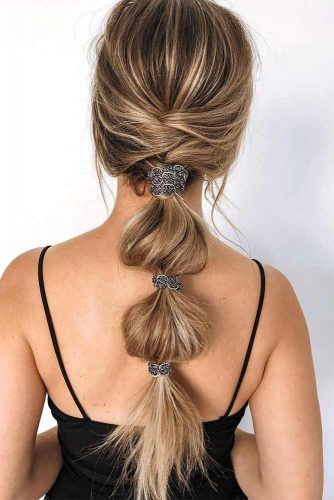 Make your low bubble ponytail a lot more elegant by adding some accessories to it!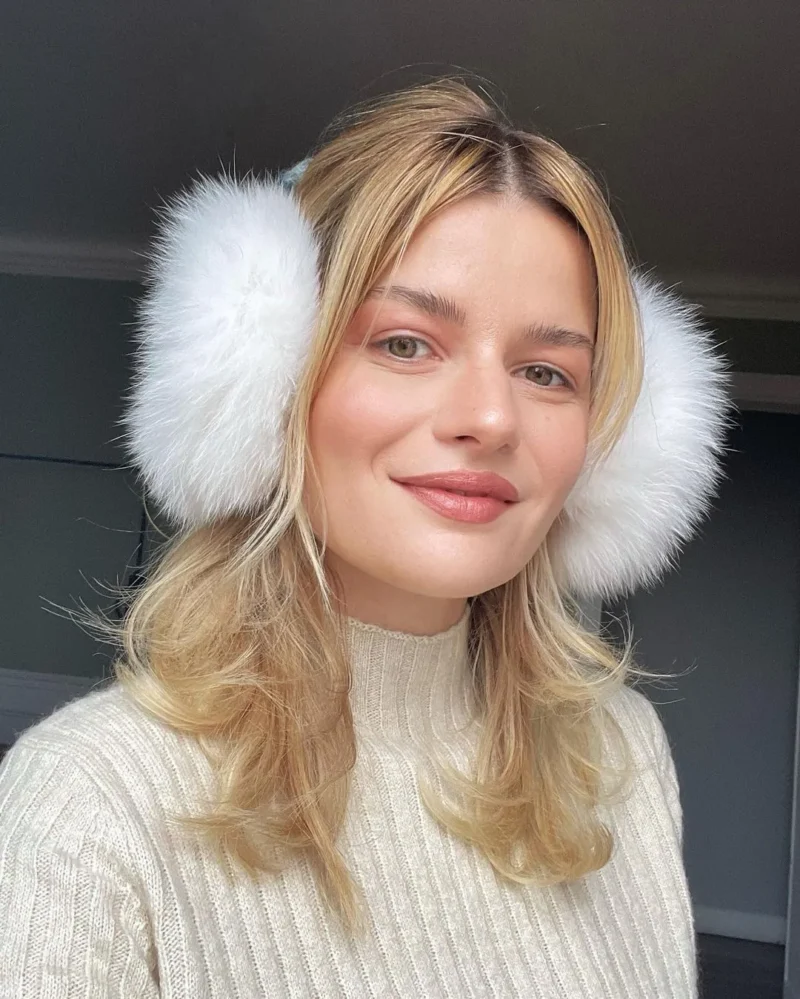 Keep your winter hairstyle cute and casual by adding some fuzzy earmuffs to complete the look!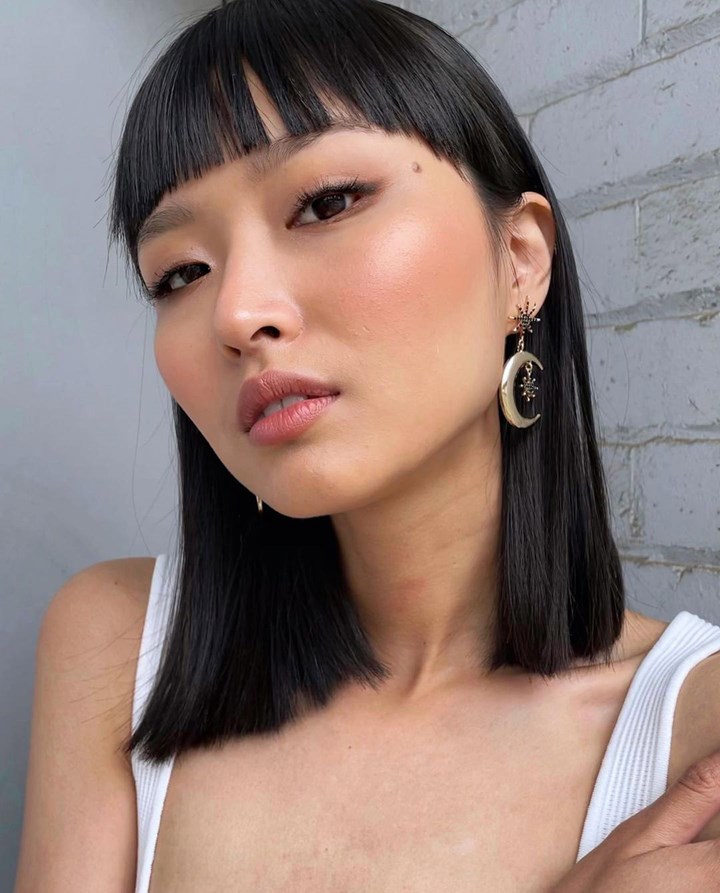 If you're wanting to try out a whole new look this winter season, then why not opt for a blunt cut with a matching blunt fringe?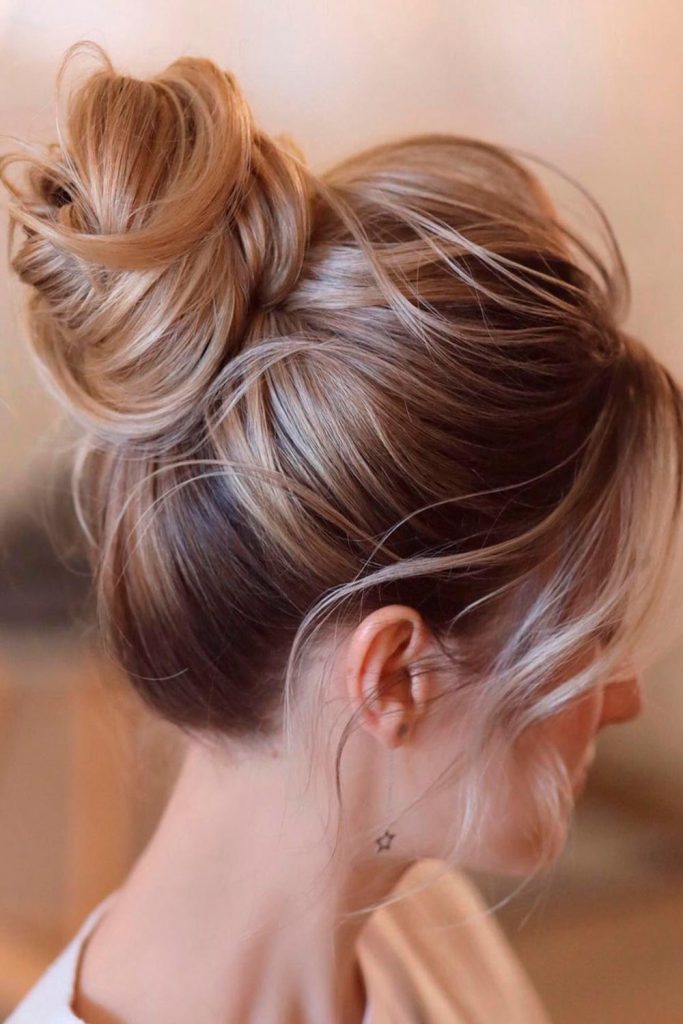 Sometimes all you need is a quick messy bun and you're all set during a cold winter day!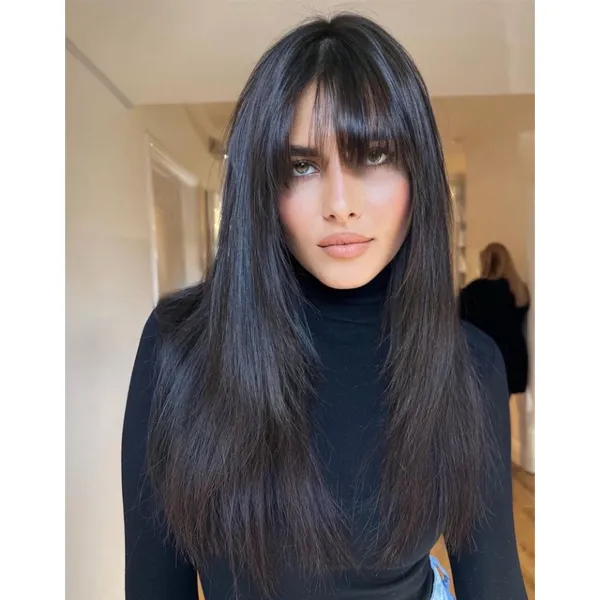 If you want to change up your look but don't want anything too drastic, you can opt for some wispy bangs this winter season!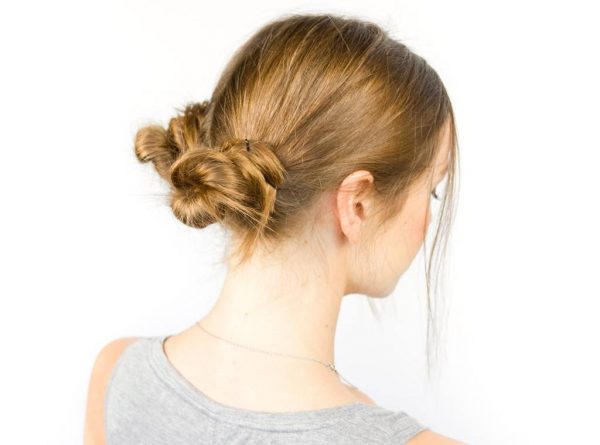 Take a look at these quirky low buns! They'd be perfect for a beanie day!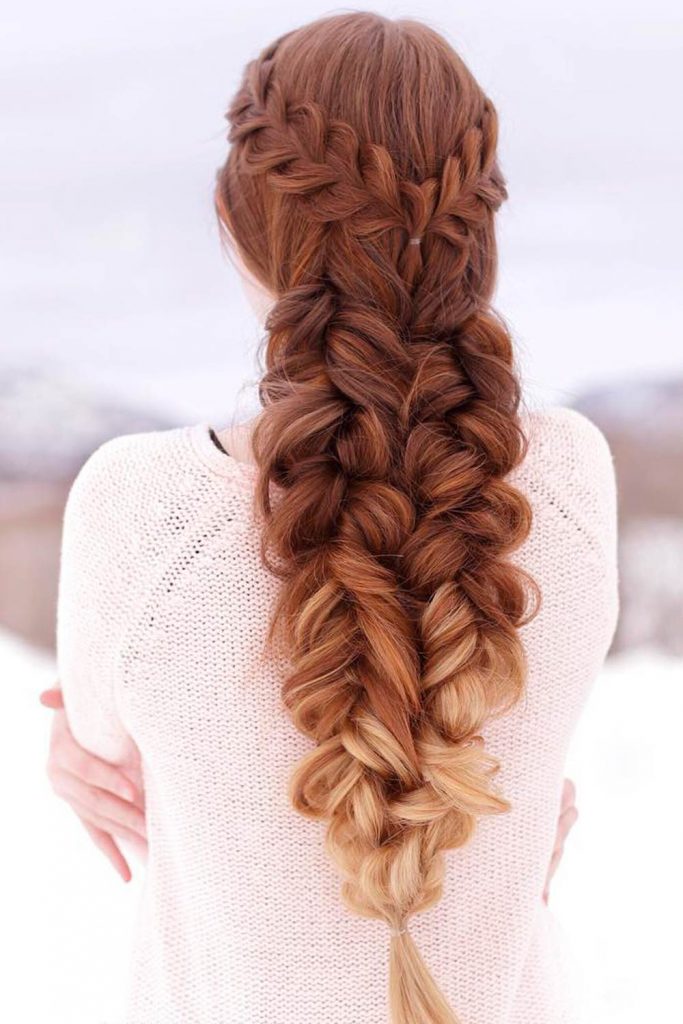 For an elegant topsy tail, all you need is to create some loops, twist them, and then tousle everything together.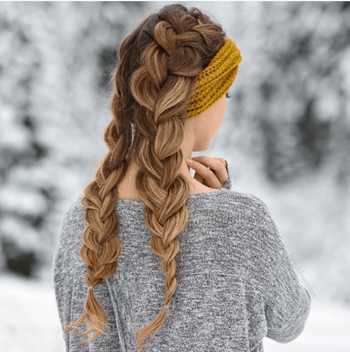 These twin braids are just stunning and so perfect for the winter season!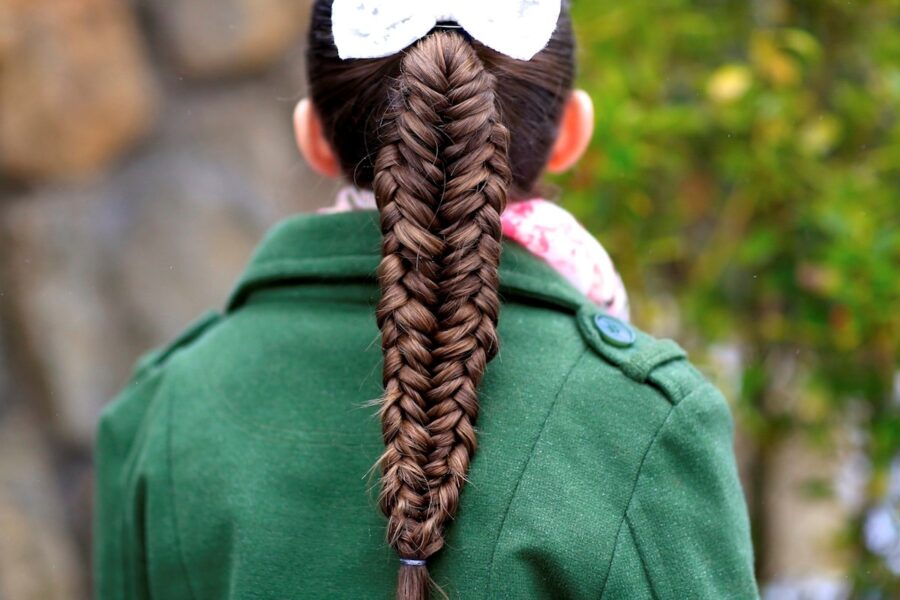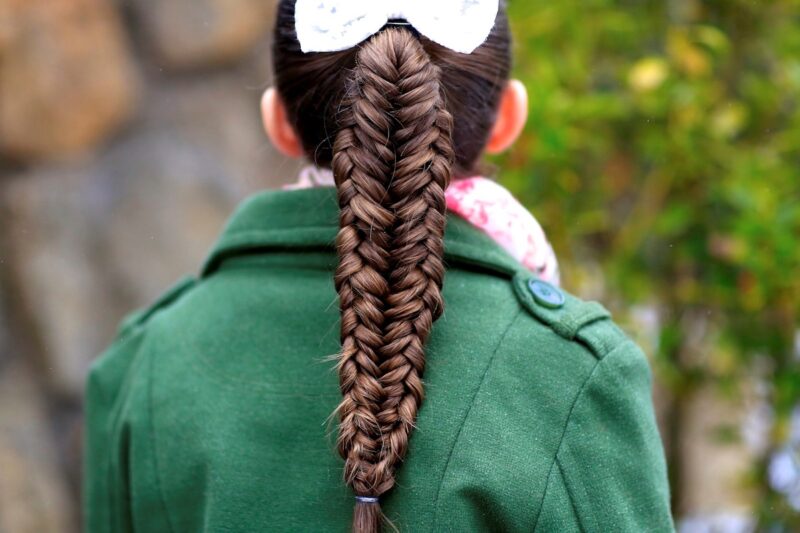 If you want to spice up your style, try a twisted side braid rather than pulling everything back into a simple ponytail.
Never let your hair get in the way of your face by keeping them in place with these stylish clips!