Looking for the top German fashion brands to shop right now? We've compiled our favorite 23+ German clothing brands that you'll definitely love!
Undoubtedly, German fashion has risen over the past few years, from the runway to the street style and designers. The brands have used their influence to push the boundaries of what can be done with clothing. And they've done so in beautiful and functional ways.
And we're not just talking about fashion here. As a country, Germany is known for its commitment to sustainability. When you buy from these brands, you're supporting a company committed to producing quality products without harming the environment.
So whether you're looking for pieces perfect for an everyday outfit or something more formal and eye-catching for a night out on the town, we've got a list of 23+ gorgeous German fashion brands you should check out!
History of German Fashion
The history of German fashion is long and storied. The country's top designers have used the latest trends in their line of work. They've also helped create some of those trends themselves. For example, designers like Karl Lagerfeld and Wolfgang Joop have made a name for themselves. They did this by using their creativity to push the boundaries of what's considered "fashionable." They've experimented with unconventional materials and colors, and they succeeded with both trendy and traditional designs.
Looking back, the fashion industry started in Germany in the 1800s when tailors began dressing upper-class men in suits made from wool fabrics. The style caught on quickly, especially among other countries such as France and England. It's where people were also wearing clothing explicitly made for them instead of ones purchased off-the-rack at department stores or other locations where clothing was available for purchase by anyone who wanted it without any fitting process beforehand.
At present days, there are many different types of designers working within the German fashion industry, including ones who specialize in women's clothing (like Sophie Theallet), children's clothes (like Vivienne Westwood), accessories (like Michael Kors), shoes/boots (like Cole Haan), and many more.
Germany has always been known for its quality products and designs. What makes them stand out from other countries is its ability to adapt its designs to fit different styles or trends within each season. They also focus on creating innovative ways to improve existing designs while keeping them classic enough not to lose the functionality of their appeal over time.

Why German Fashion Brands Are On The Rise
The fashion world is constantly changing, and it can be hard to keep up with the trends. But one thing that has remained constant for years? German fashion brands are on the rise.
It's no secret that Germany has a long history of high-quality manufacturing. This has translated into an intense focus on quality in every sector—including clothing. German brands are known for their attention to detail, from luxurious materials to impeccable stitching, cut, and design.
The best part about these German brands is that they're often more affordable than other luxury designers because they focus on quality over quantity. As a result, you'll find yourself wearing these German clothing pieces for years instead of seasons. And with timelessly iconic style, you'll never want to give them up!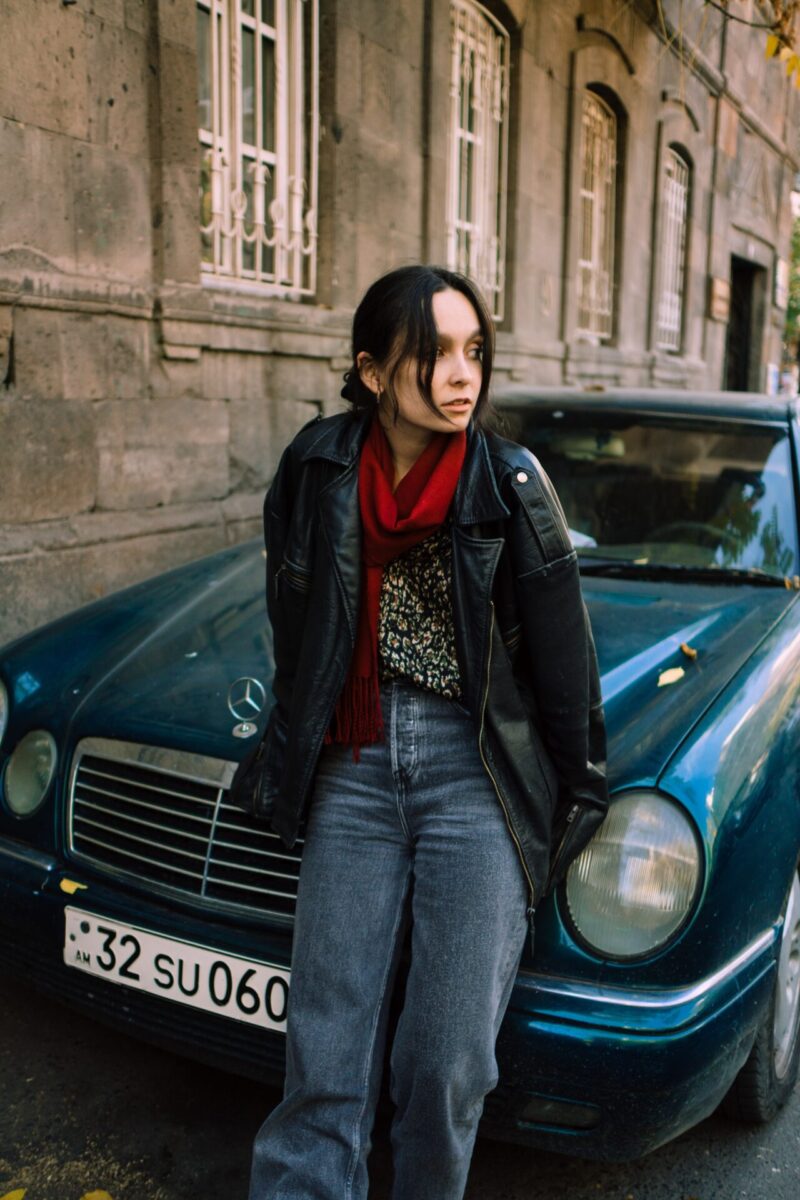 What Great About German Fashion?
German fashion is known for its simplicity and elegance, but it's also good for the environment.
For one thing, German fashion is all about high-quality materials: from leather to wool to cotton. You can be sure you're getting a great product when you buy German. This means that your clothes will last longer and be more durable, but it also means that you won't have to replace them as often. That saves on resources!
But it gets better. German fashion is about minimizing waste by making each piece close to perfect right out of the gate. The result? Fewer trips to the landfill! Plus, most German designers are focused on sustainability and environmental responsibility. So when you buy German, you get a great product and help save our planet.
German Fashion Brands You Should Know
Ask any fashion aficionado worth their salt, and they'll tell you that German fashion brands are having a moment. While French and Italian brands have long been synonymous with high fashion, German brands are quickly catching up, thanks partly to their quality craftsmanship and innovative designs. Here are a few German fashion brands you should have on your radar.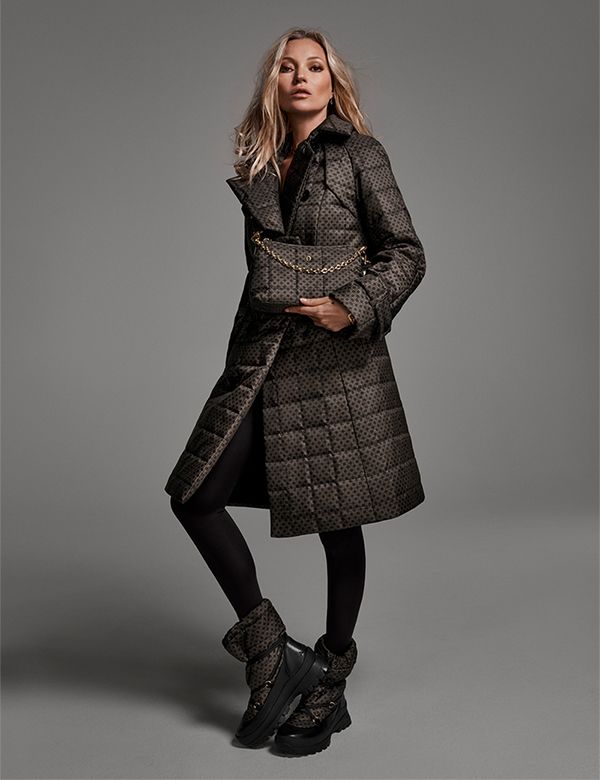 Aigner, founded in 1965, is one of Germany's most well-known fashion brands. The brand is best known for its luxurious leather goods. The brand has recently expanded into ready-to-wear clothing and accessories. Aigner's designs are elegant and timeless, focusing on classic silhouettes and rich colors.
The company is known for its subtly innovative approach to design. They like to take an item that has been around for decades (like a handbag) and give it a new look that feels fresh yet familiar.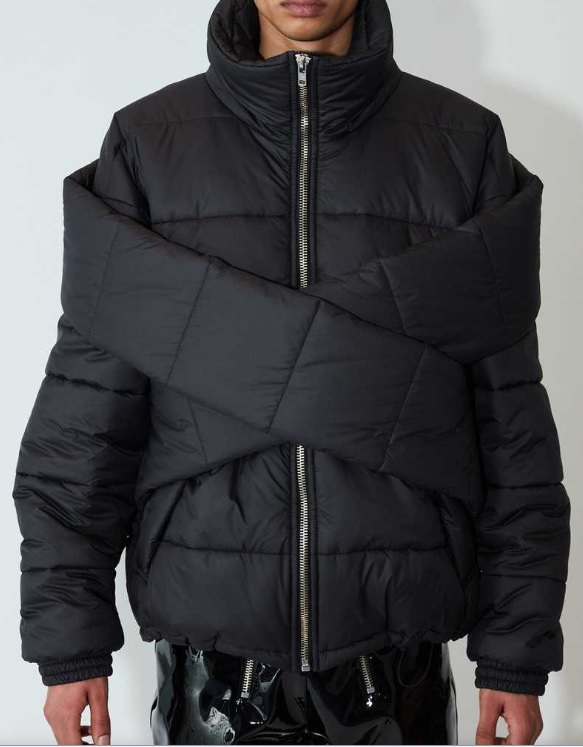 When it comes to German streetwear, GmbH is a little different from the rest. A legal entity similar to an LLC, or limited liability company, exists in Germany under Gesellschaft mit beschränkter Haftung (GmbH). The fashion collaborative GmbH, pronounced Ghembehha, uses this common word for their cheeky streetwear business.
Although it has a certain visual nuance, GmbH is not for the timid. Some styles are for edgy underground club connoisseurs, while others fit preppy intellectuals.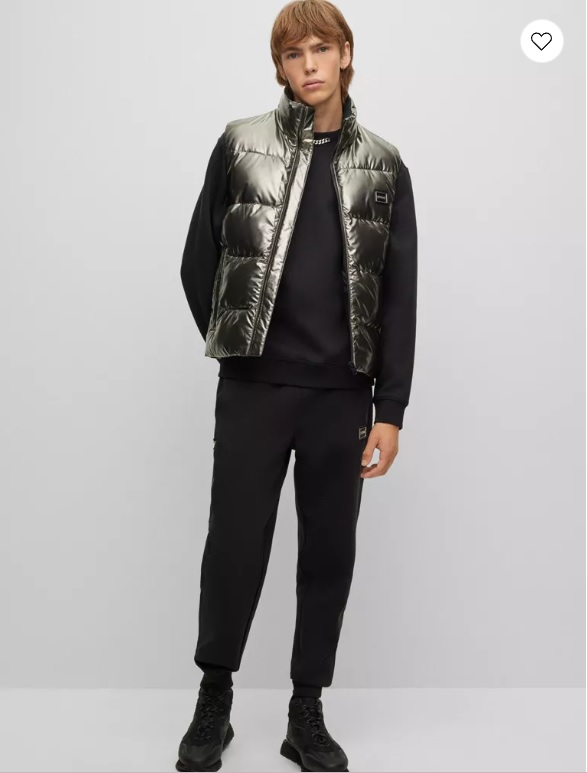 The Hugo Boss brand has been around for over a century. It has grown to become one of the most well-known high-end clothing companies globally. Hugo Boss was established in 1924 by Hugo Ferdinand Boss, who created his first designs for workers in Germany.
The company started making uniforms for the Nazis but quickly shifted to creating menswear that remains stylish today. Hugo Boss is known for its bold and innovative styles and recently underwent a significant redesign to address any recent brand ambiguity and conflicting messaging.
Hugo Boss' directors distinguished between Boss, which targets customers aged 25 and up, and Hugo, which sells casual clothing at a lesser price and is aimed at Gen Z. Longtime fans will recognize the collections from Boss, which is still the leading brand.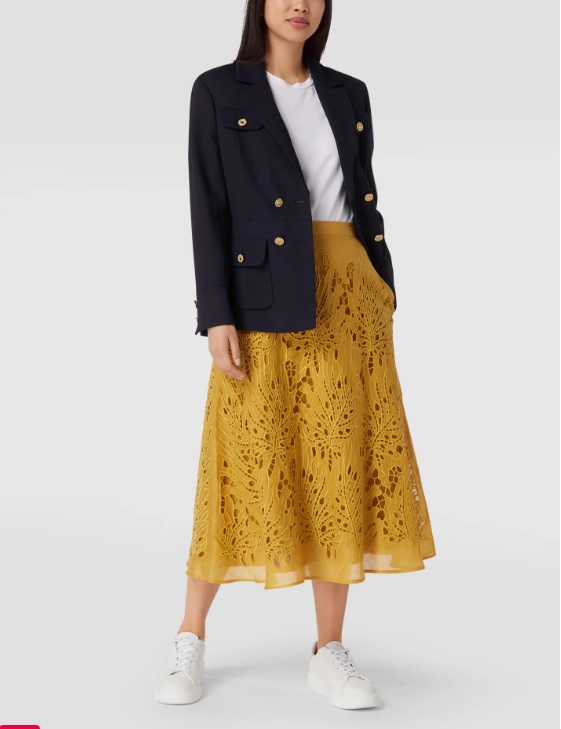 Peek & Cloppenburg is one of Germany's most well-liked German clothing stores, offering everything you need in a German fashion store. On the P&C website, you can find a wide selection of brands and styles. Brands like Jake's, Review, Montego, Christian Berg, and Paul Rosen offer shoppers affordable luxury.
Most of these German brands are exclusive to Peek & Cloppenburg and can't be found elsewhere in Germany. These brands offer shoppers high-end materials at an affordable price so people can still get the look they want without paying designer prices.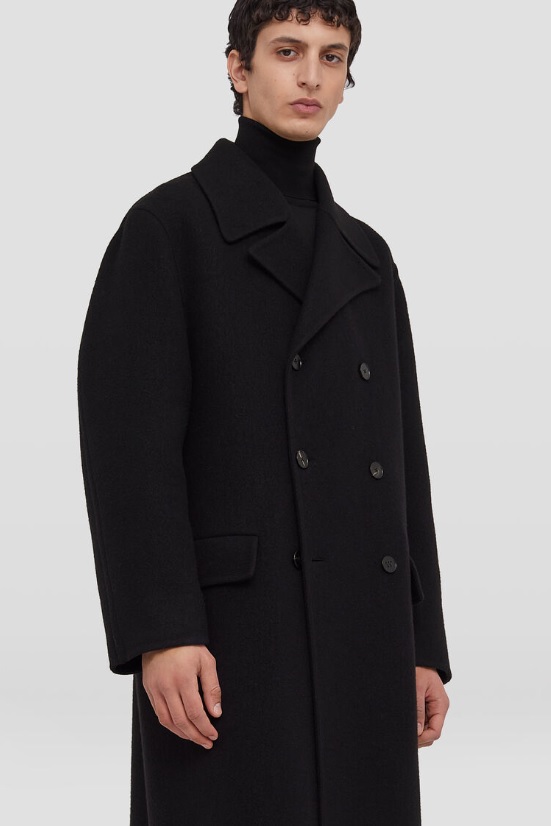 Jil Sander is a German fashion designer who began her career in the 1960s, establishing her first boutique in Hamburg. She has since been regarded as a legend of German fashion but left her namesake brand in 2008. The husband-and-wife duo, Lucie and Luke Meier, have since taken over the company, and it is thriving under their leadership.
Jil Sander offers elegant, subtle clothing for both men and women. The aesthetic is driven by textile, texture, and sculpting, typically in muted tones. Jil Sander's minimalism remains at the heart of the brand's current iteration at a premium price. Jil Sander also brings a playful touch to the stark elegance of traditional German fashion.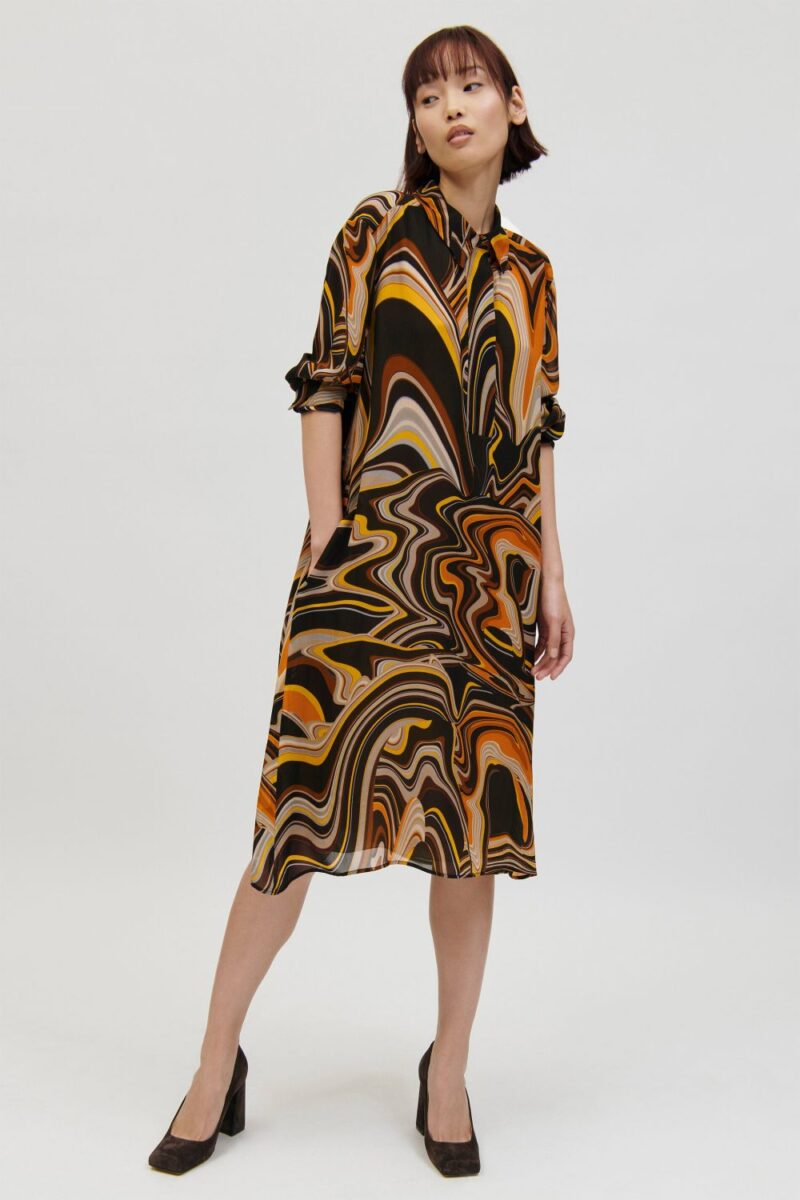 Louisa Cerano is a brand that celebrates femininity and boardroom sophistication, combining elegance with vivacity. The company works with Vogue to create perfect collections for any occasion. In the LC + Vogue Catch collection, they demonstrate their aptitude for elegance and modernism while paying tribute to the contemporary entrepreneur. In the Fantastic Women collection, they honor female pioneers of the industry.
The Hauber Group owns Louisa Cerano. For over 100 years, Hauber has worked to advance best practices in business and manufacturing, including efficiency, ethical sourcing, and adherence to a moral code in production. The brand supports housing initiatives and healthcare facilities in historically underserved overseas locations.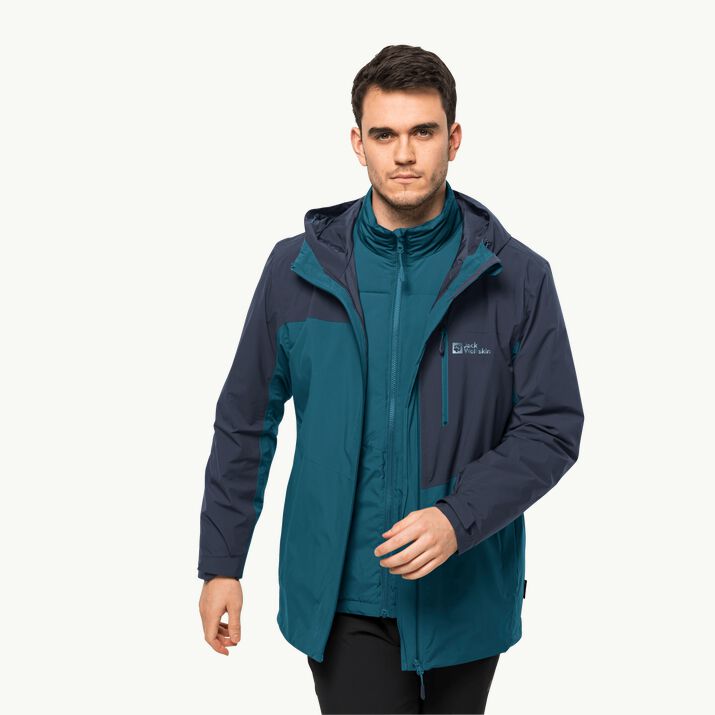 Jack Wolfskin is a household name in the outdoor equipment and sportswear industries. The company makes outerwear that shows you're a sophisticated outdoor enthusiast, and it's both very useful and stylish. The casual styles are excellent for most people looking for long-lasting apparel. They are cozy and frequently use high-tech materials at an affordable price.
Jack Wolfskin also supports ecological missions and treats the world as our own home. The company is honest about its supply chain and acknowledges that many foreign suppliers might do better. They are geared towards sustainability.
Jack Wolfskin's "discoverers" put their gear to the test by traveling the globe and investigating some of nature's most challenging environments. They go from Antarctica to Mongolia to find out what works best in each environment. This allows them to create even better products for their customers worldwide.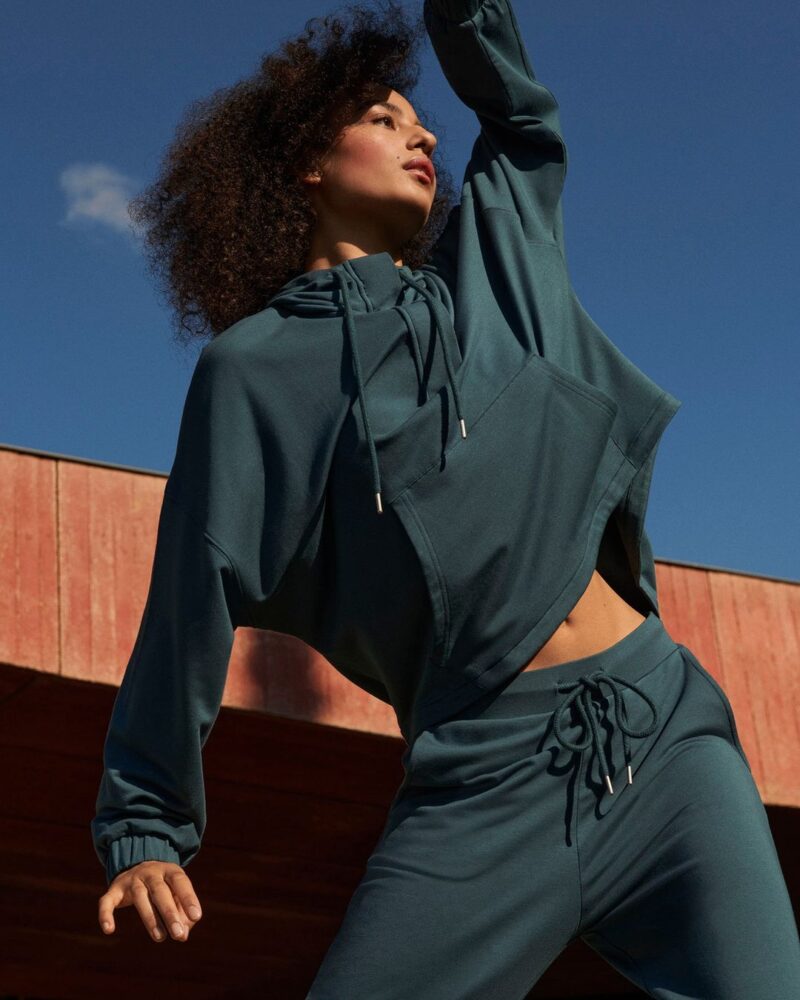 Schiesser is a company that specializes in loungewear and undergarments. It also offers outerwear for individuals who prefer to be dressed in comfort and quality. In fact, Schiesser provides towels and bed linens since they want you always to feel comfortable.
Schiesser emphasizes product lifetime and offers tools for apparel and fitting. At least 95% of the fabrics used in Schiesser goods are cotton.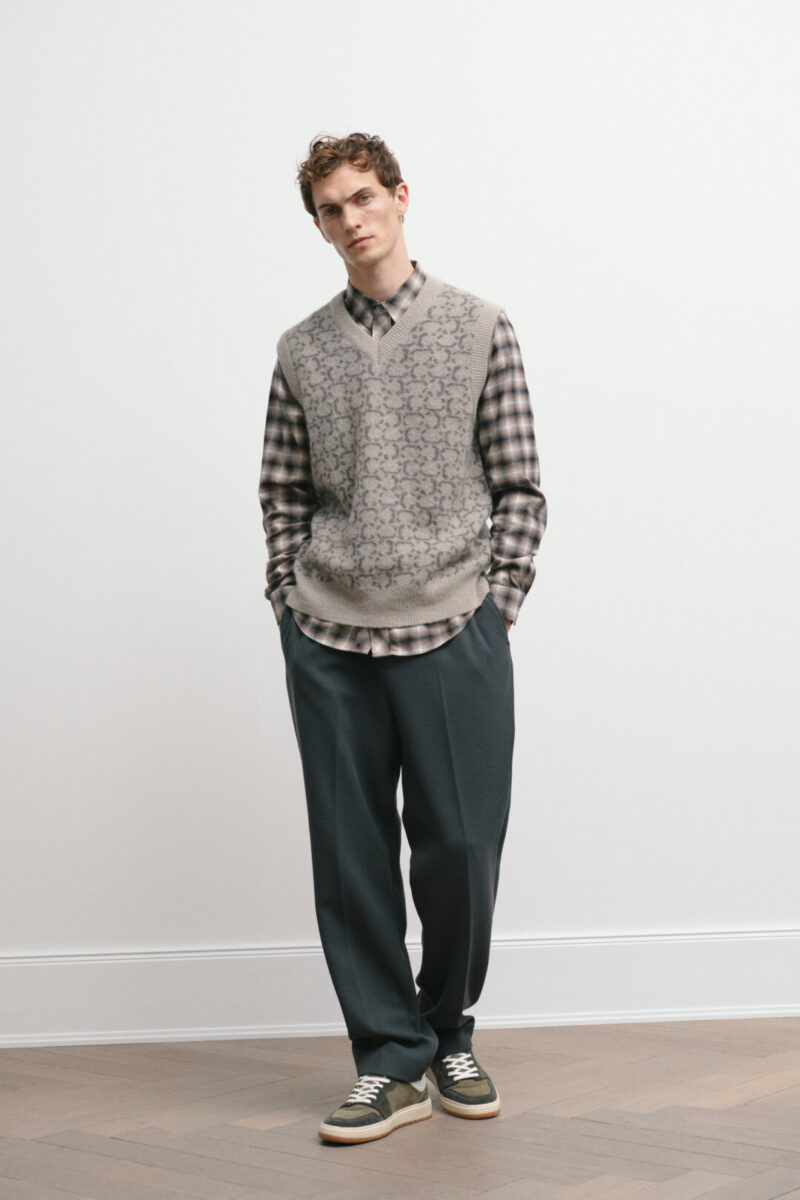 Closed is the brand for you if you want to get dressed up without going overboard, and if you're willing to pay a bit more for quality. It's also a great choice if you want to feel like you're wearing something new every day. Closed understands how to make clothes that fit into an overall look.
Closed was founded in 1978 by Walter Van Beirendonck, who wanted to create clothes that were different from everyone else. That's why he used European influences and did not follow trends. He wanted his clothes to be timeless and classy.
Closed still places a lot of emphasis on denim, but it also offers high-end athletic apparel for both men and women. The brand has been dressing stylish young professionals for over 40 years!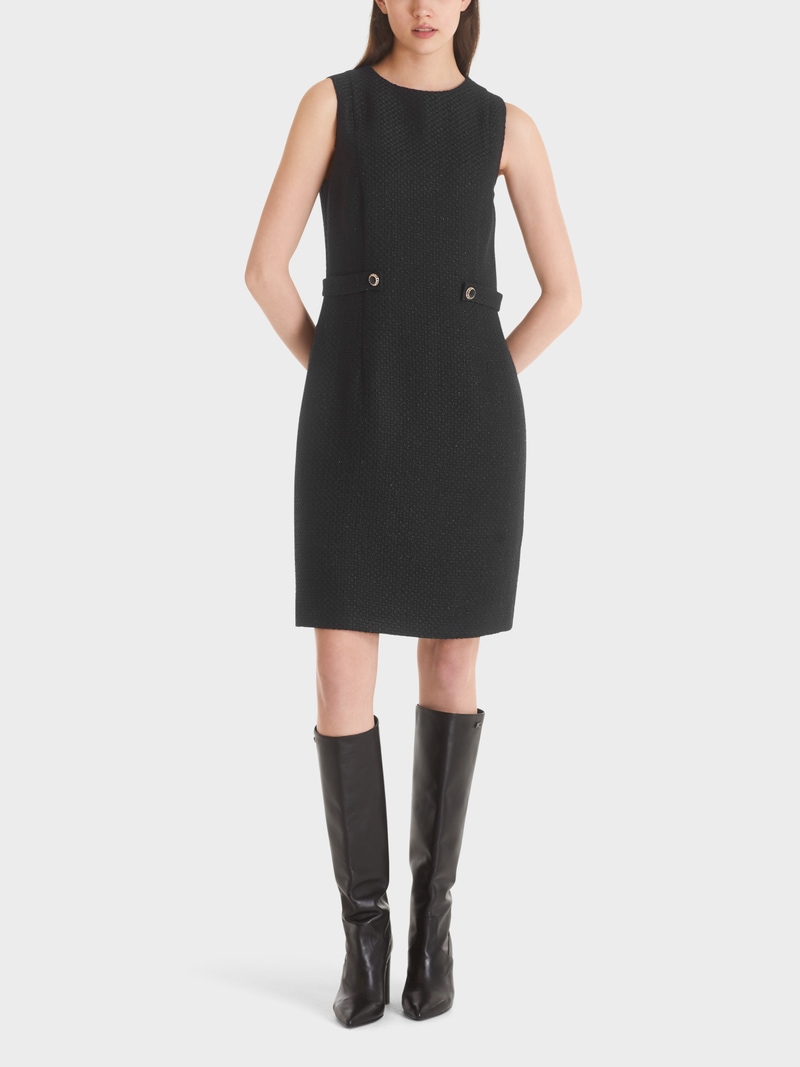 Marc Cain is ushering in a new era of modern fashion with his 100% German-made products. Marc Cain makes it simple to be comfortable and timeless while pushing the boundaries of fashion by combining materials and traditional silhouettes in fresh and creative ways.
Only contemporary women are the target audience for Marc Cain's mid-luxury designs. The company creates clothing for everyday use in various exciting and understatedly stylish colors, designs, and materials. There is a particularly large selection of business clothes. Women in business can opt for a feminine, edgy, or purely professional appearance.
Marc Cain is a brand that has been around since the 1980s and remains prominent today. They understand what women want: practicality, comfort, style—and affordability!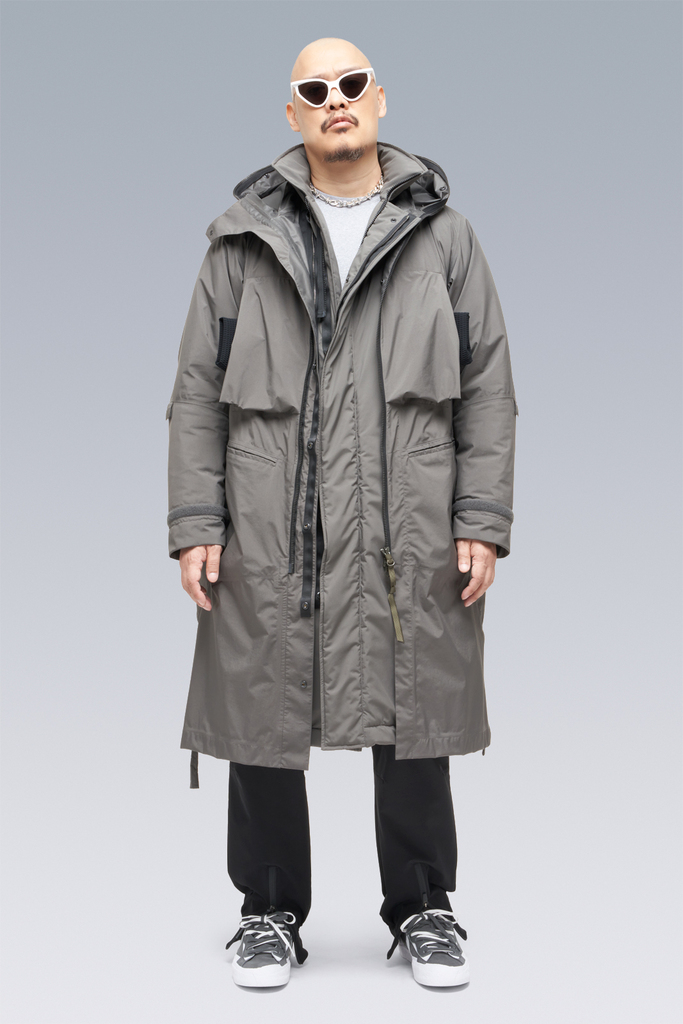 Acronym, a brand that originally focused on traditional materials and designs, has now expanded into streetwear. The brand's men's lines of streetwear and all-weather casual attire are made with muted, frequently monochromatic colors. This makes the brand minimalist yet sleek.
The line includes tops, bottoms, and outerwear. They are ideal for those who want utilitarian and high-end comfort. Acronym also collaborates with leading brands to combine fashion and technical brilliance. Their brand collaborators include Burton, Nike, and Arcteryx.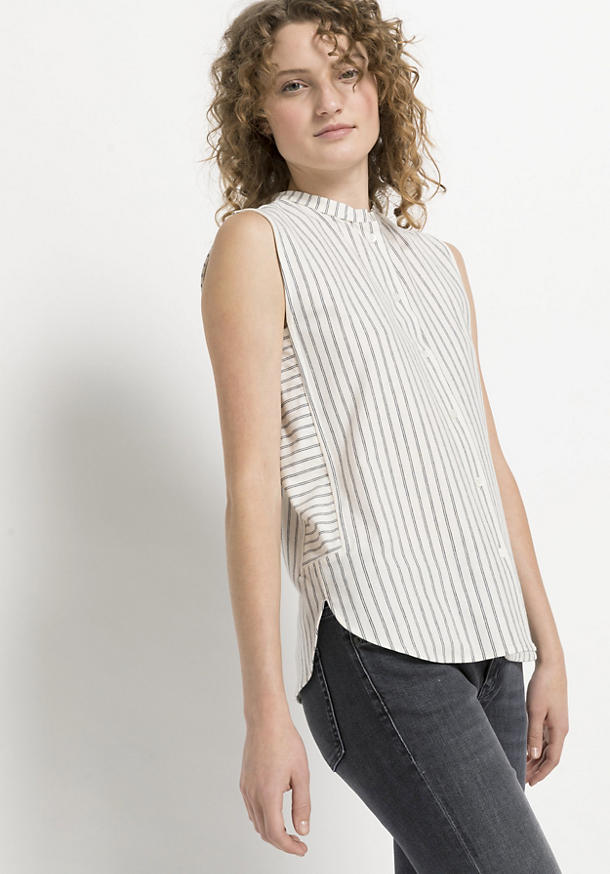 Hessnatur is a German clothing company that focuses on sustainable fashion. The company manufactures various products, including organic cotton baby clothes and linen sheets. It also offers a full line of organic leather shoes for adults and children.
Unlike some other companies, Hessnatur does not manufacture its clothing with dangerous ingredients or plastic-based products. Instead, it works with local suppliers to create high-quality items using natural fibers that are safe for you and your family.
Hessnatur's commitment to sustainability means that your purchases will support a more equitable and just fashion industry. In addition, you'll be able to furnish your home with stylish items without compromising your health or the health of future generations.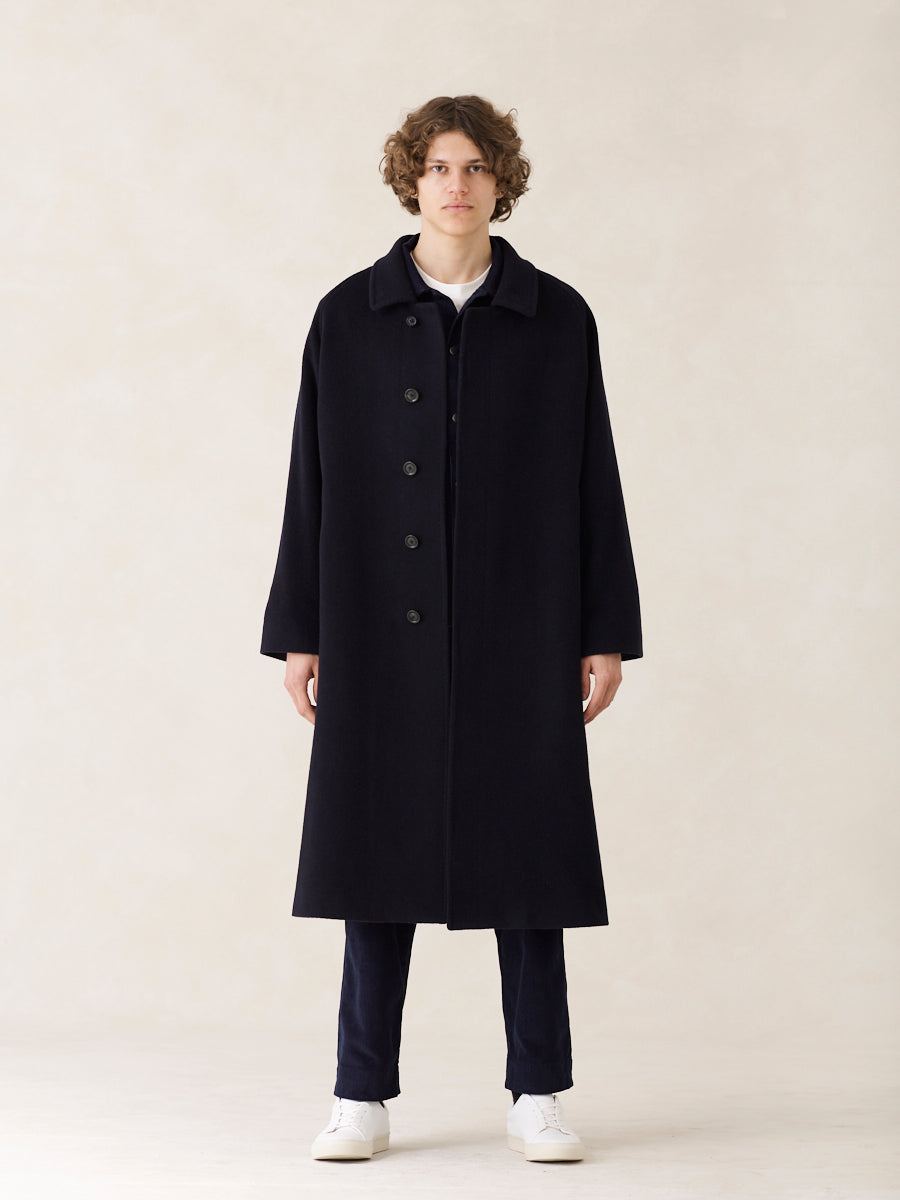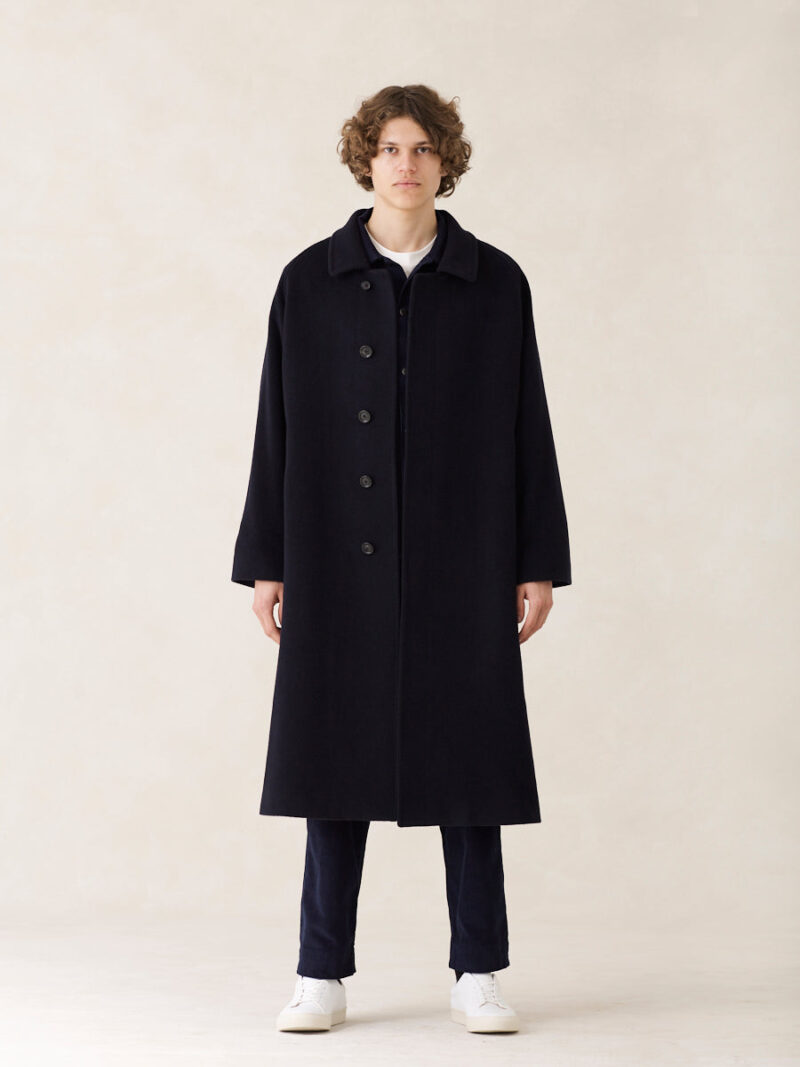 Ashley Marc Hovelle's brand, also known as AMH debuted in June 2009. The brand commemorates its 13 years of exclusively selling high-end men's clothing. AMH is well known for its simple, jersey-heavy style. AMH incorporates vivid patterns, contrasting prints, and embroidery into their designs in addition to retro-cool accents. The brand is carried by the world's top retailers, including Nordstrom, Colette, and Isetan, and is sold in more than 30 countries.
AMH's popularity has soared over the last decade thanks to its focus on quality craftsmanship and attention to detail. Its flagship store opened in London's Mayfair district in 2011, followed by a second location in Tokyo's Ginza district just two years later. There are also others located around the world.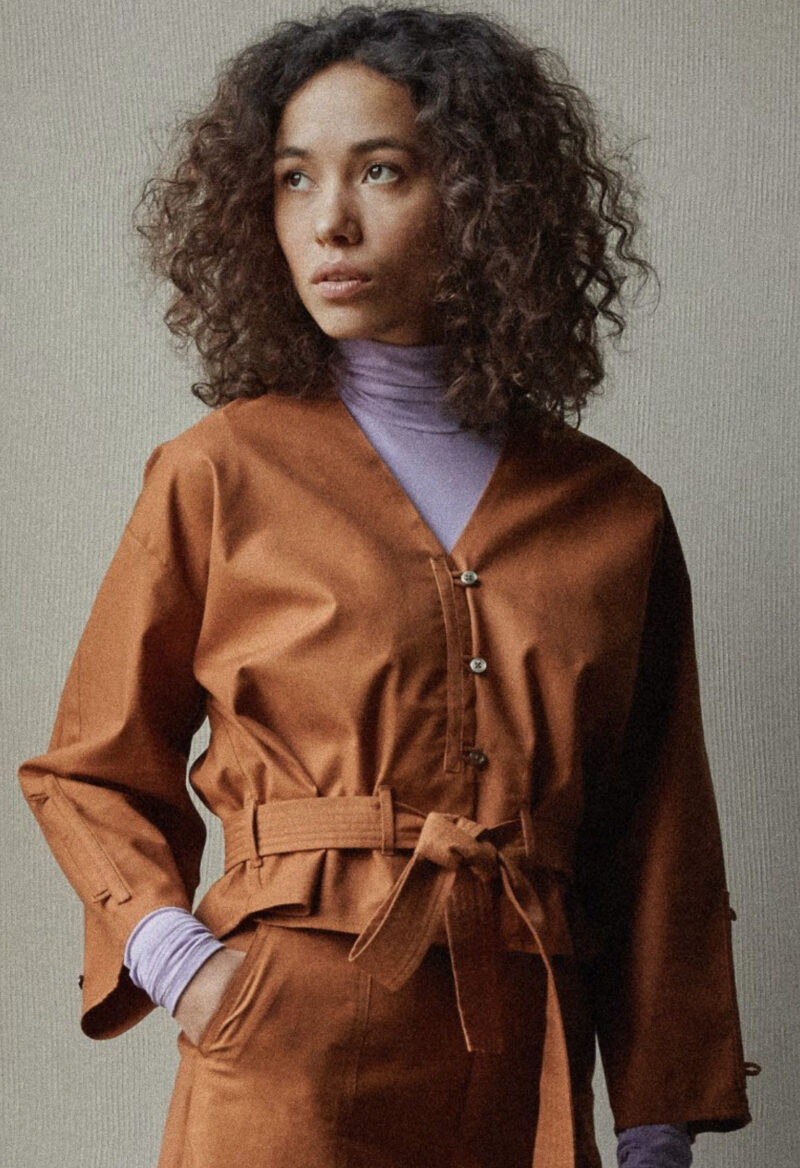 Frisur is a brand that combines the best of traditional German design cues with more Scandinavian minimalism and was founded by two friends from Northern Germany. The company offers high-quality fabrics and casual clothes with sporty influences, but it's always stylish and long-lasting. Frisur also promotes collaboration with like-minded designers and multidisciplinary design awareness. The majority of the items are timeless classics with an emphasis on unusual and premium fabric.
Since Frisur is concerned about the environment, it exclusively collaborates with European manufacturers. This increase the transparency of each product's production process. To enable Frisur to oversee and regulate the manufacturing, most products are made in Germany or Portugal because you can't beat European quality!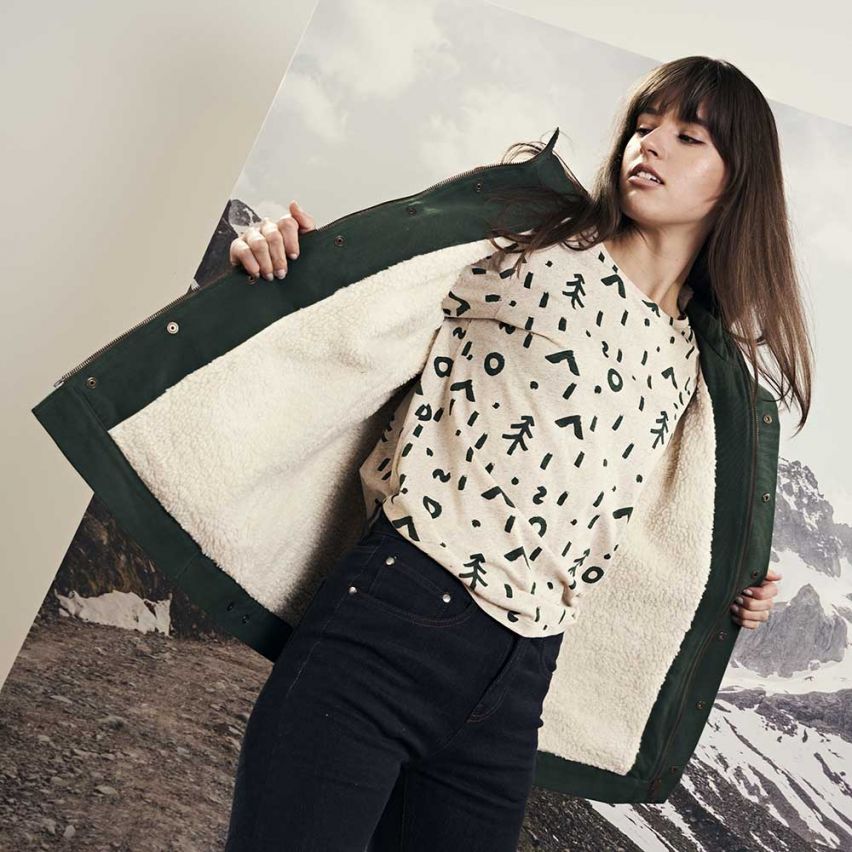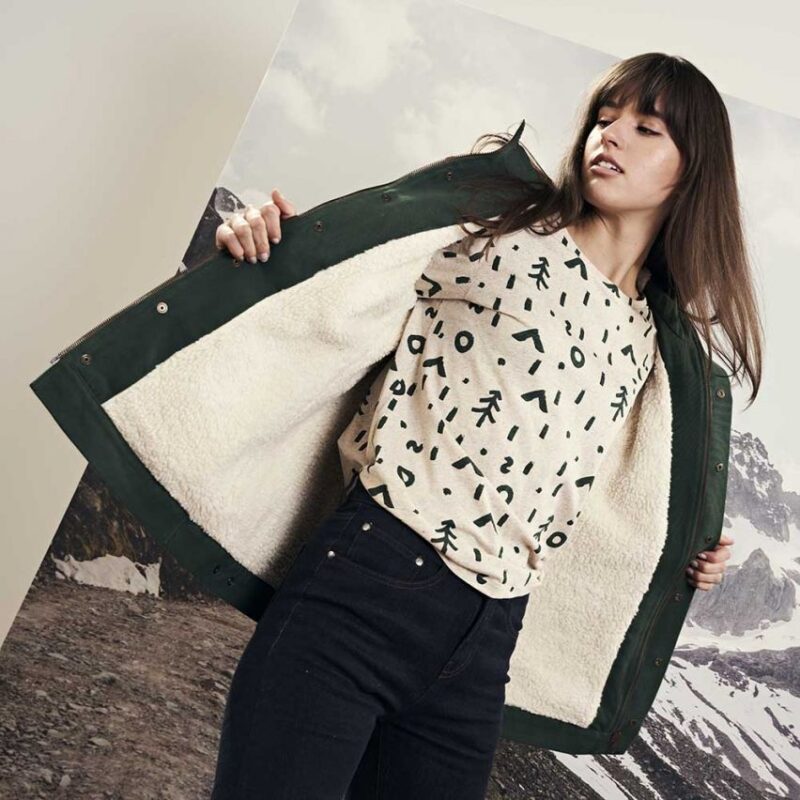 Bleed started with the intention of doing good. The creators of Bleed spent several years in the fashion business. They saw first-hand how much damage was being done to the earth. They believe that no one deserves to suffer, not even animals or plants—and that's why they created Bleed. Bleed is company dedicated to ensuring that our planet can continue to thrive, no matter what happens.
The founders of Bleed are avid athletes, and this love is evident in their designs. Modern, straightforward apparel supports an active way of life without sacrificing style or comfort. The company employs textiles made without harmful chemicals, recycled materials, or both. They use cork, hemp, organic cotton, and cutting-edge novel cellulose materials for their sportswear. These materials are reasonably priced. Their styles align with current minimalist fashions for people of all ages and genders.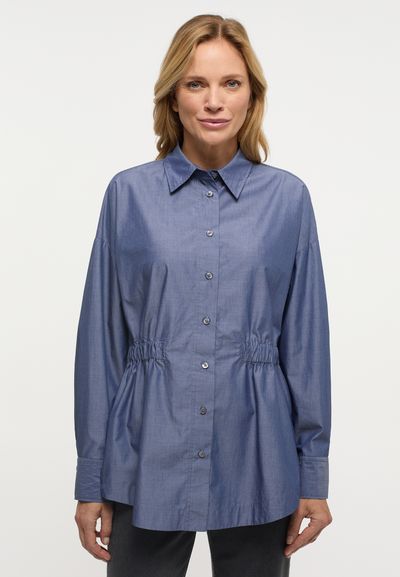 Eterna is a shirt and blouse supplier that was founded in 1863. It is based in Passau, Germany, but with Austrian roots. Its focus on quality and functionality has helped Eterna to excel in the industry for over a century.
Eterna offers high-quality shirts and blouses at an affordable price points. While they aren't cheap, you definitely get what you pay for—and then some! You can expect the best from Eterna because of its commitment to using only the best materials. They make sure to employ expert craftsmanship and more than a century of experience.
Eterna has been at the forefront of environmentally friendly manufacturing methods since its founding. They continually assess their social and environmental impact. They also adopted eco-friendly manufacturing techniques and offset the carbon footprint of their shirts.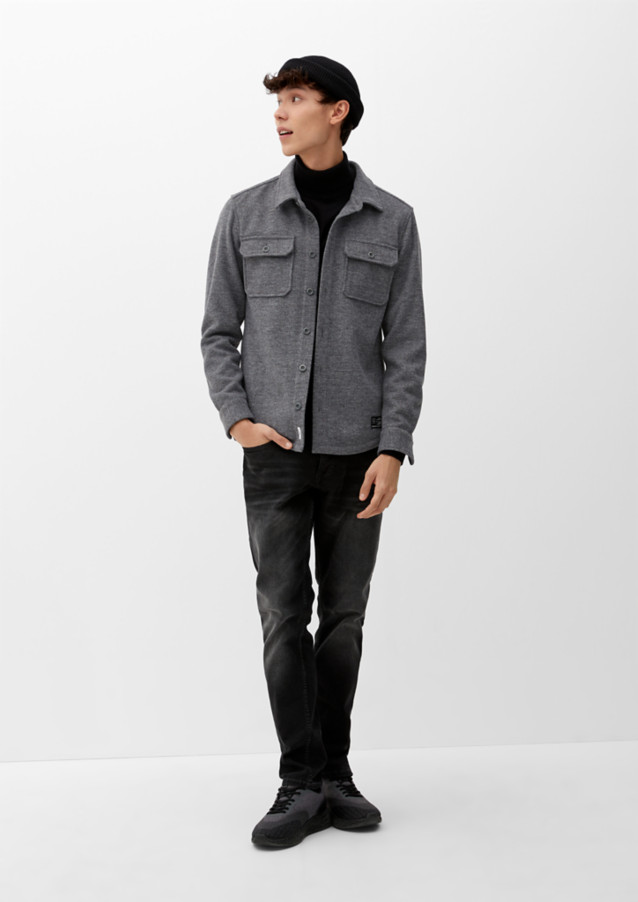 It all started with a 25-square-meter store in Würzburg, Germany. It was 1969, and Bernd Freier was getting started as a clothing designer. He wanted to bring the London style to his country, so he added "Sir" to his brand name.
And today? S.Oliver is one of the fastest growing German brands—and it's not stopping anytime soon! The company has stores in 30 countries across Europe and Asia, including Poland, the Czech Republic, Austria, Switzerland, Bosnia, and India. They sell clothing, shoes, jewelry, fragrances, and you name it!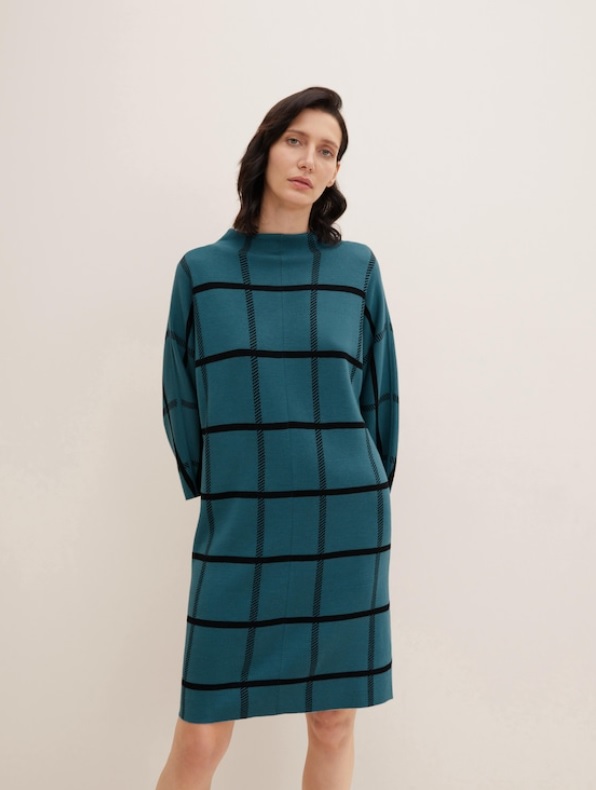 Tom Tailor is a German style company that has been around for over 50 years. They sell clothing for men and women for all situations, but the overall look is distinctly casual.
Tom Tailor promotes comforting western vibes by embracing denim and plaid. Their clothes are affordable and can and affordably fill your everyday wardrobe, from warm gowns to more professional wear. The business supports sustainability and advises clients to take good care of their clothing so they can keep using it for a very long time.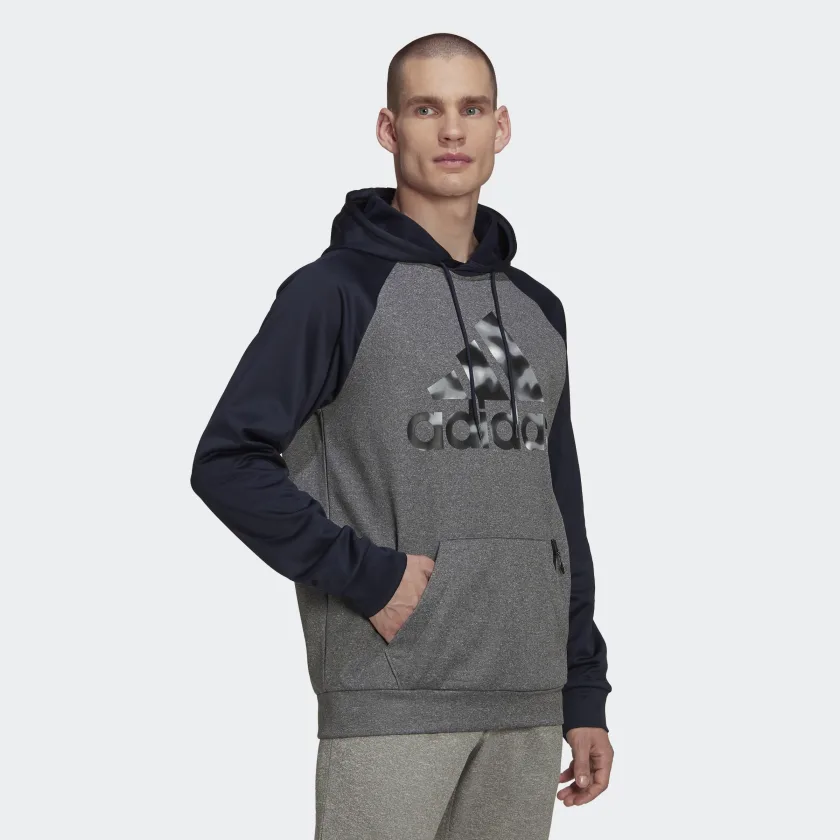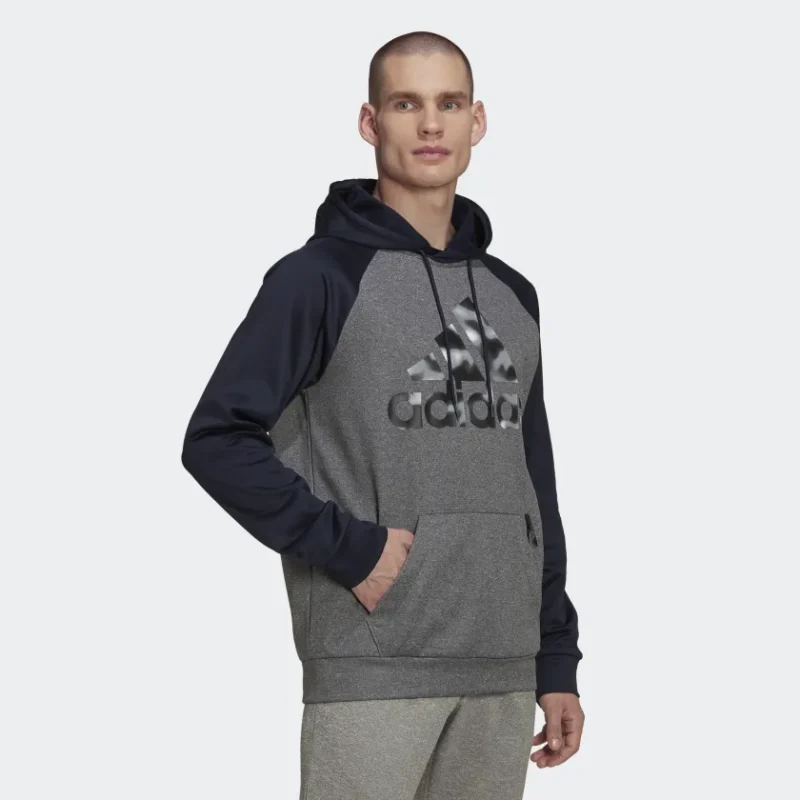 Looking for German clothing that's popular across the world? Adidas is a global brand recognized for its sportswear and athletic apparel. The company was founded in 1924 by Adi Dassler, who made shoes for athletes. In 1936, Jesse Owens wore Adidas cleats at the Olympics in Berlin, and he made the brand famous. Today, Adidas is known for its shoes, apparel, and casual wear.
Adidas' three-stripe marking is second only to Nike's global recognition, giving athleisure clothes a nearly universal air of trendiness. Adidas produces many of the famous teams and sports stars' outfits and accessories. Adidas doesn't promote its brand through exclusivity. The brand is practically universal among amateur and professional athletes.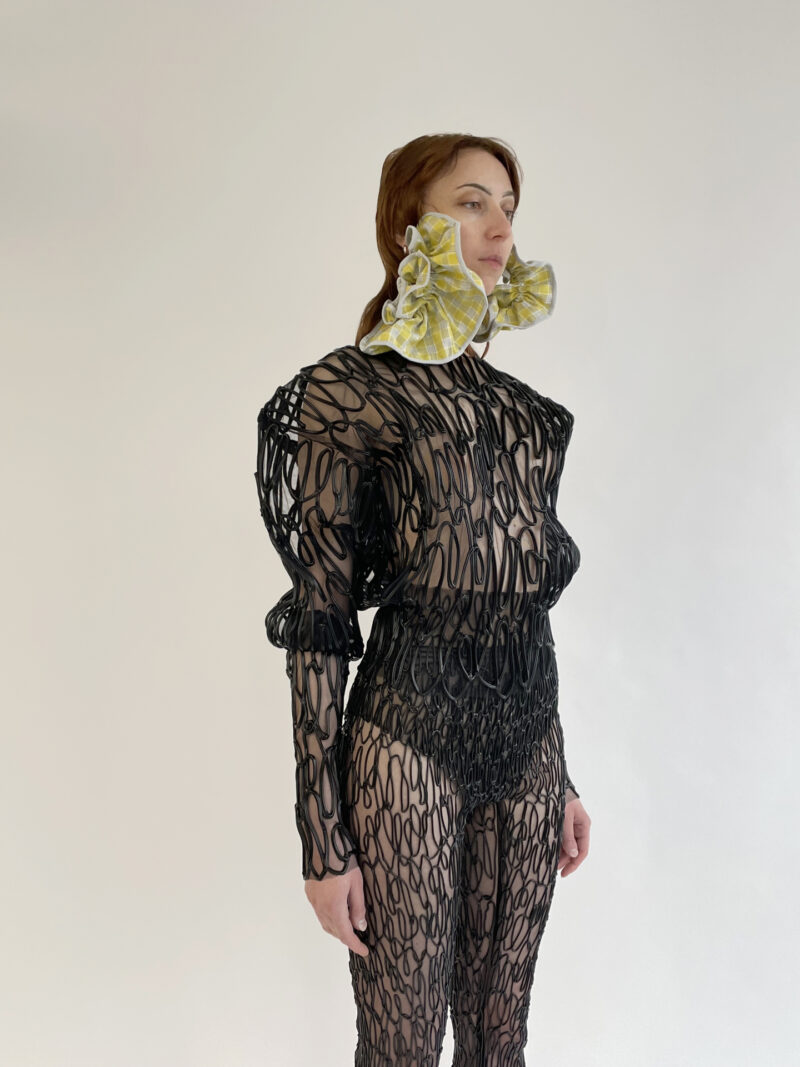 Kasia Kucharska is renowned for giving lace a modern twist. Her laces contain uncommon shapes and designs, are fashioned of contemporary materials, and are brightly colored.
For the sensual, self-assured woman, Kucharska defines her creations as unconventional and passionate. Despite the fact that her products span from handbags to dresses, many of the items have a lingerie-like appearance. However, her collections are pricey. Buying some of these exceedingly rare pieces is worth the investment.
Kucharska keeps rethinking every facet of fashion design, from the idea of the materials to their production, to advance equity and sustainability in the industry.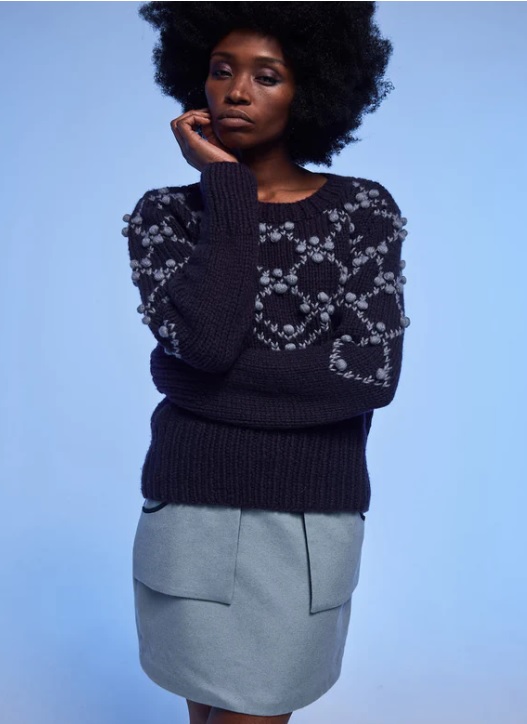 The Cashmere brand is a fashion statement that everyone should own. You can bet that the company's signature clothing is made with cashmere entirely sourced from Italy and hand-knit in Poland.
But this brand did not start this way. It began as a modest boutique in Bavaria by Antonia Zander's mother, Elke. While experimenting with textiles and buttons at this time, Antonia realized that fashion was her vocation. History, as they say, is what happened after that.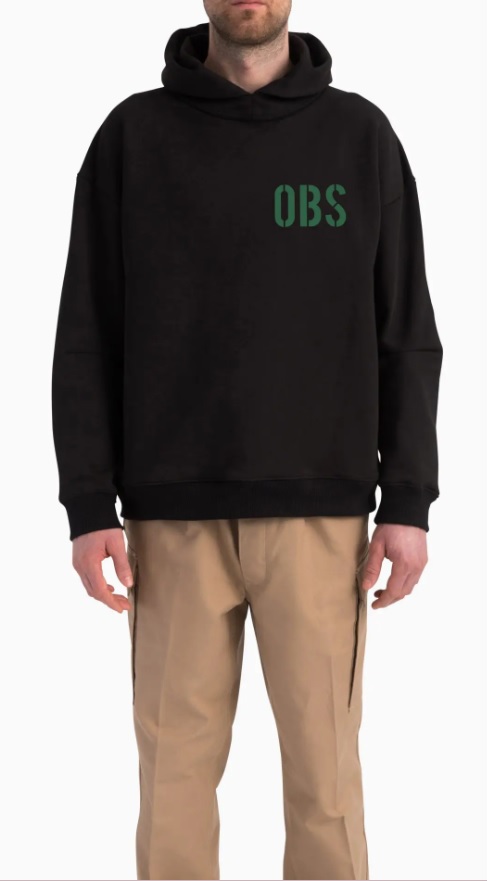 OBS is not your typical retailer of clothing. By many standards, it isn't even a clothing firm. But it does provide a minimal number of distinctive, minimalist pieces, all of which are only available for a short time until the collection changes. The Kleinserie (little series) features pieces that have been carefully planned out.
OBS follows a rigorous and open manufacturing method while producing apparel, accessories, and leather goods. OBS designers pay close attention to detail and execute their designs precisely. The brand adds a contemporary character by leaving edges unpainted, seams exposed, and bags unlined and raw.
The brand's minimalistic approach is reflected in each item's design features and production methods. It was founded by Danish designer Ole Baumann in 2000. He launched his first line of products emphasizing simplicity and quality materials like leathers from Denmark's oldest tannery shops. This is definitely one of our favorite German brands right now for long-term staples!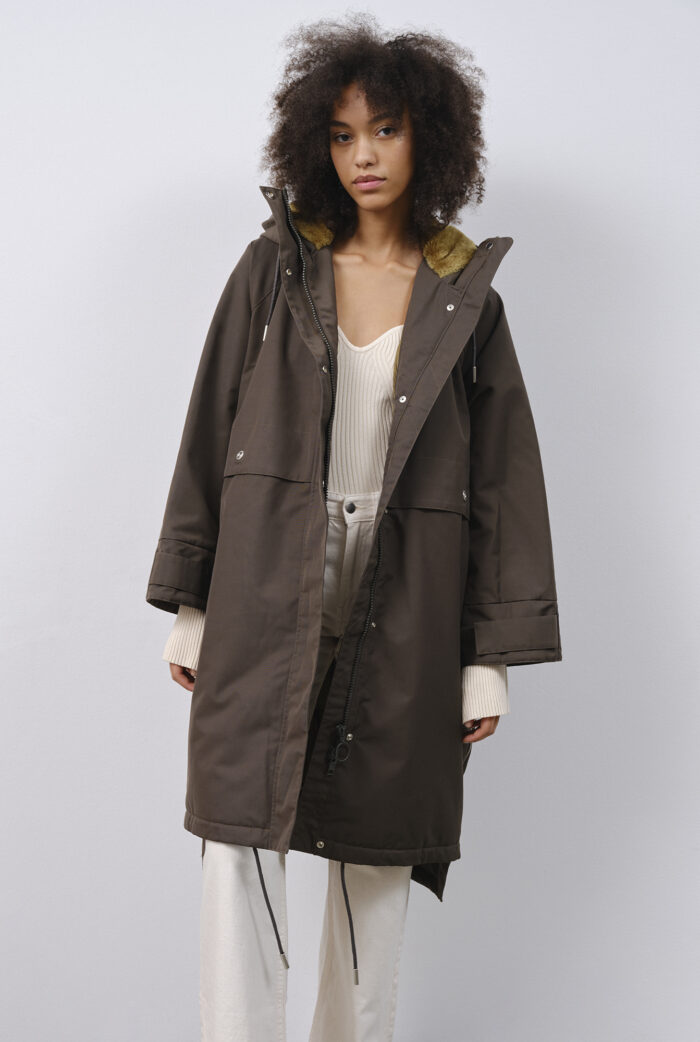 Looking for German style to wear on the daily? Embassy of Bricks and Logs is a German-based company that sells styled outerwear like streetwear. The catchphrases for the Embassy of Bricks and Logs are modern and functional, with sustainability coming later.
Even though the products are created in China, the brand guarantees ethical hiring practices and green production. Additionally, the Embassy of Bricks and Logs is a vegan company. To make sure their products adhere to animal welfare standards, they collaborate with PETA. Further, this German fashion brand ensures that 80% of its materials are recyclable and organic.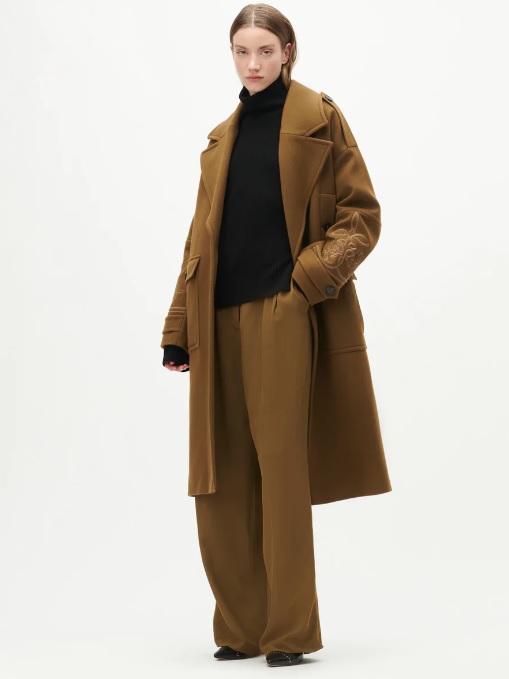 Lala Berlin is a German style retailer that specializes in knitwear. It is a German brand founded in 2004 and has been growing since. Leyla Piedayesh-founded company explores the urban cool that meets the elegant chic aesthetic. After showcasing its S/S 2007 collection during the Mercedes Benz Fashion Week, Lala Berlin hit a new level in 2007.
A nomination for the New Faces Awards resulted from its distinctive use of natural yarns and creative ways of material combinations, including silk, cashmere, and smooth jersey at the time. Lala Berlin has now come to stand for Berlin's avant-garde and bohemian flair while maintaining a commitment to excellence.
Lala Berlin is known for combining high-quality materials with unique cuts to create both fashionable and comfortable pieces. The brand's signature line includes tops and dresses made from soft fabrics like silk or jersey combined with vibrant colors like red or blue, making them stand out from other brands today!