Hair trends change so quickly that it can be hard to keep up. It seems like only yesterday that we were all sporting ombrés, and now trends like silver and rose tints are in.
2022 is an interesting year for hair trends. We're seeing more extreme hair colors than ever!
Interesting hair colors are especially "in" right now. In the past, hair colors were subtle and natural, but this definitely isn't the case today.
However, any hair color should still look quality! You definitely don't want to skimp on your stylist and should be careful that you get a fully blended look.
Hair Color Trends For 2022:
In 2022, the balayage is still super trendy. In fact, you can combine a bunch of different colors for a pretty balayage.
I included a ton of different balayage combos in the inspiration photos. These colors are all trendy right now.
However, the most common hair trends of this year are:
Silver Balayage. The silver coloring has been trendy for a bit, but a nicely blended silver balayage, especially with dark brown roots, is especially trendy.
This can be subtle or more obvious. Check out some of the inspiration photos below!
Rose Tint. Anything from a subtle rose tint to full-on rose pink coloring is trendy right now. It's a really gorgeous color that I'm absolutely loving!
Front Streaks. This trend began on TikTok. It basically means that the majority of your hair is either brown or black, with the two front strands being a bright blonde.
Check out the inspiration photos below to see different ways to do this trend.
Trendy Hair Colors Right Now
Here are the prettiest hair color trends of this year. Check these photos out and feel free to save any of them to your phone for later!
Just press down then click save to camera roll. Enjoy!
Blonde Rose Balayage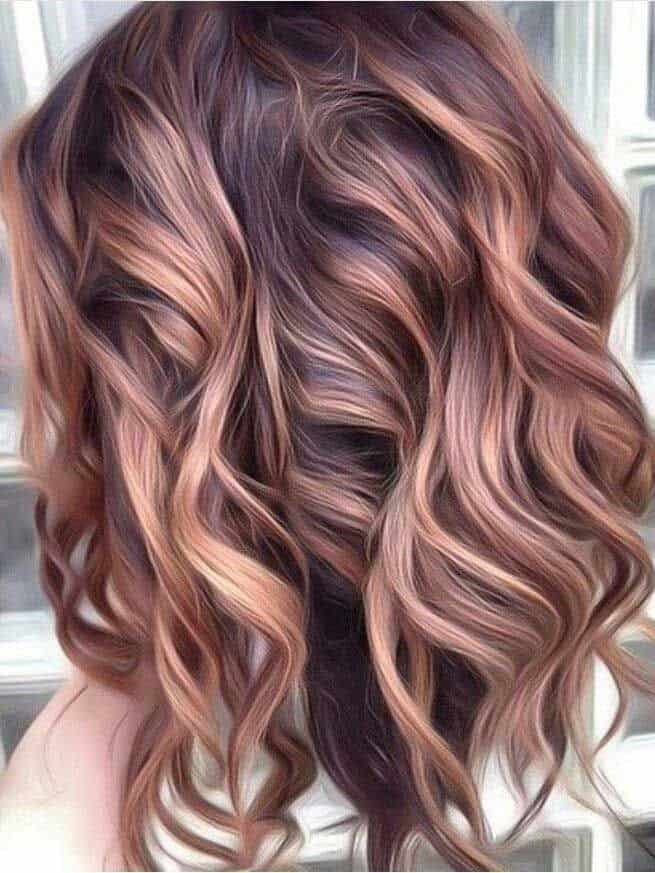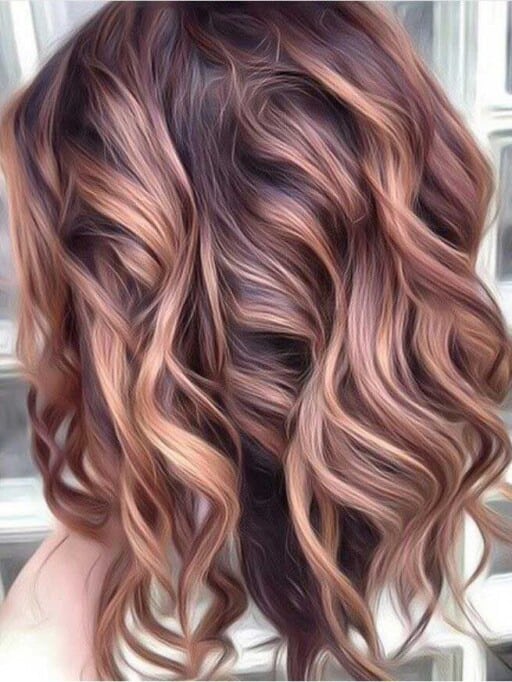 Soft Blonde Front Streaks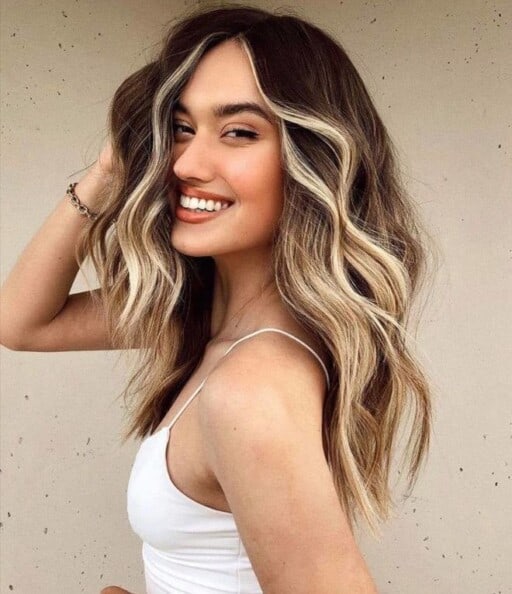 Gentle Blonde Balayage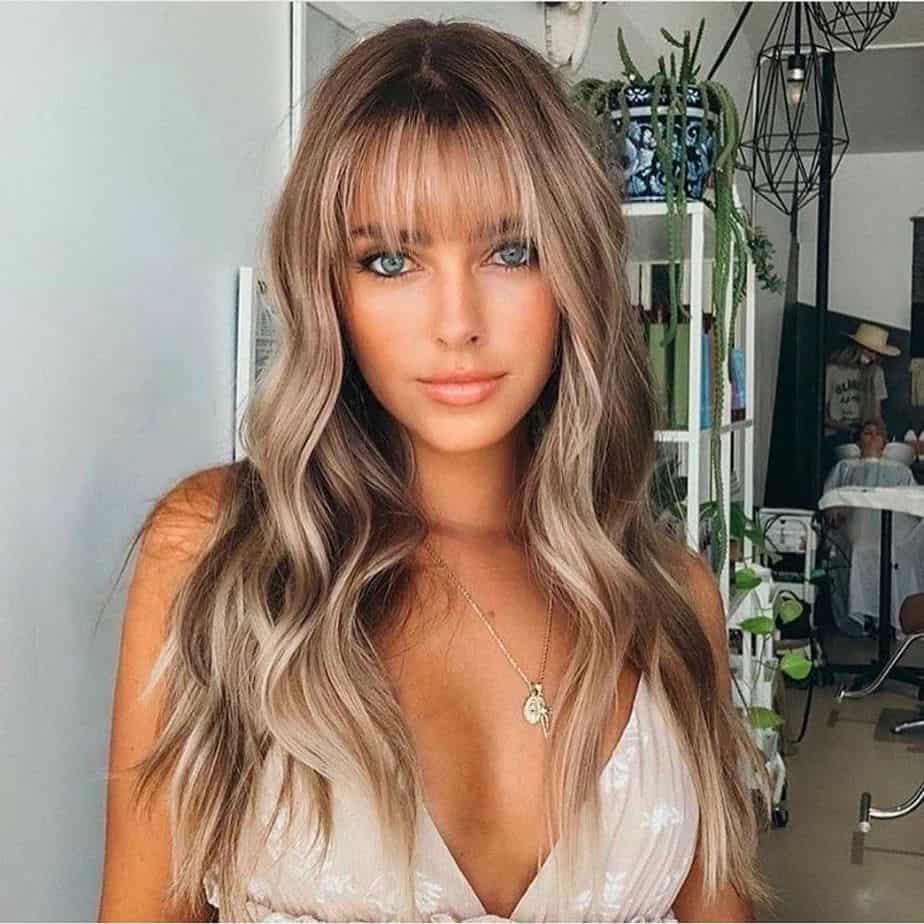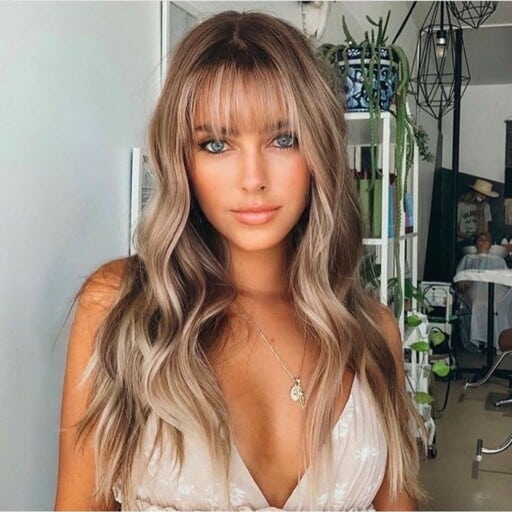 Edgy Platinum Blonde Streaks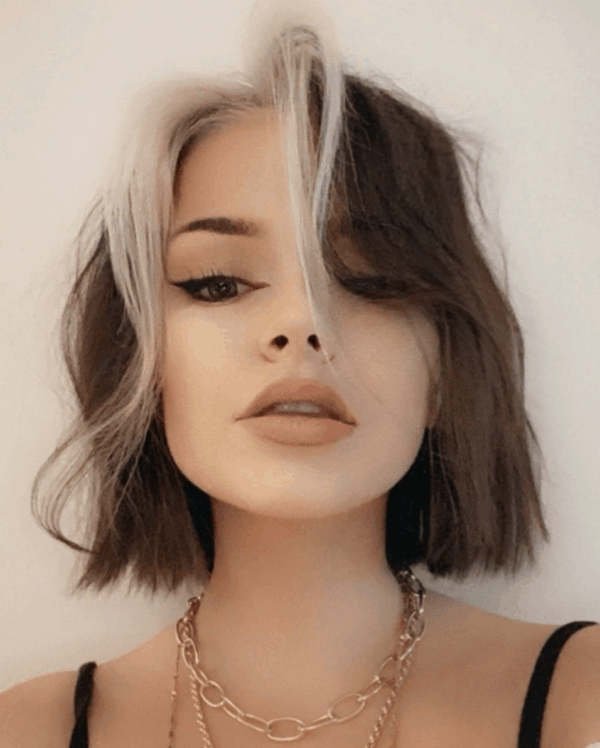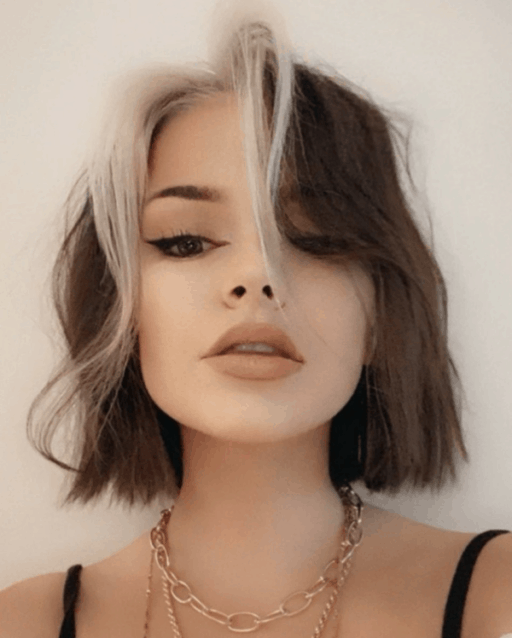 Subtle Silver Balayage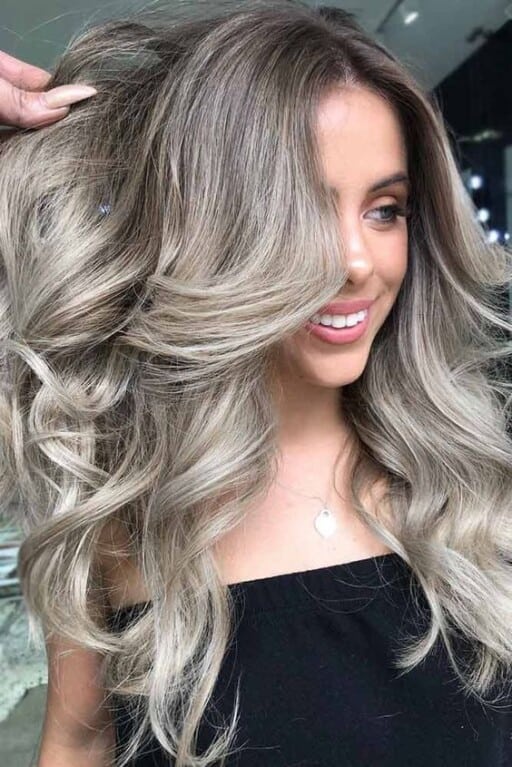 Hint Of Rose Balayage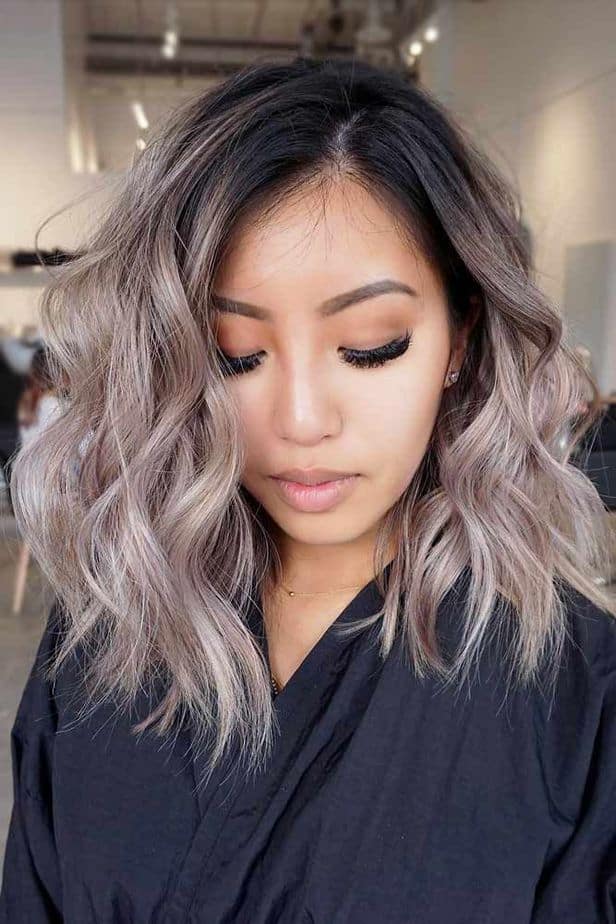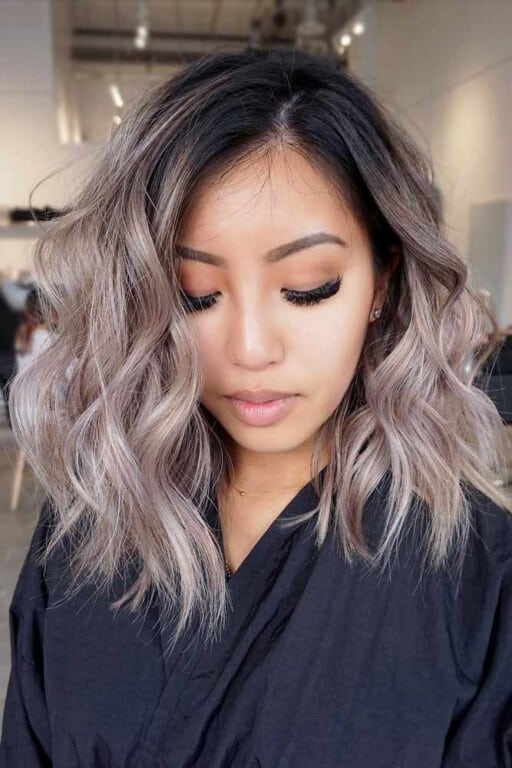 Rose Gold Ombre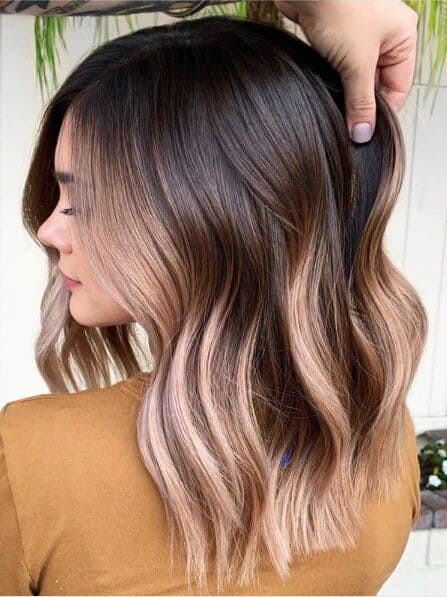 Silver Purple Balayage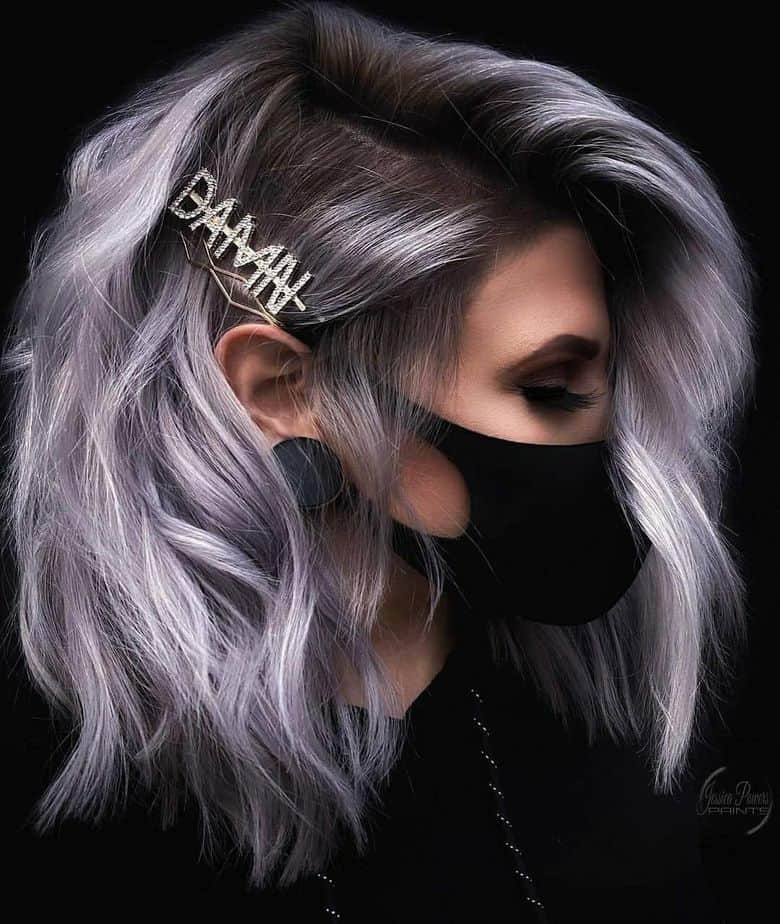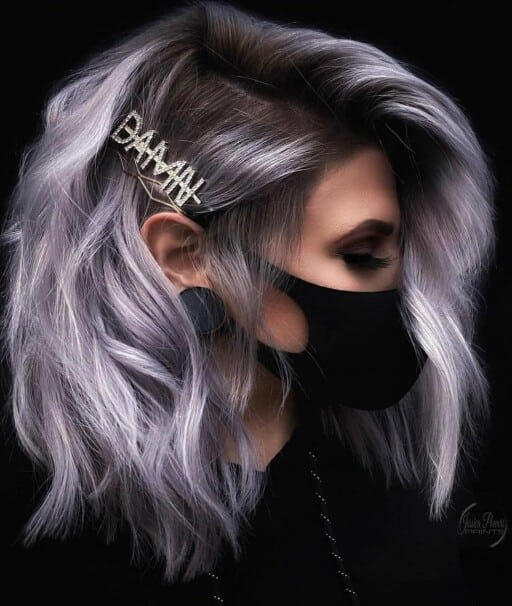 Shades Of Rosy Orange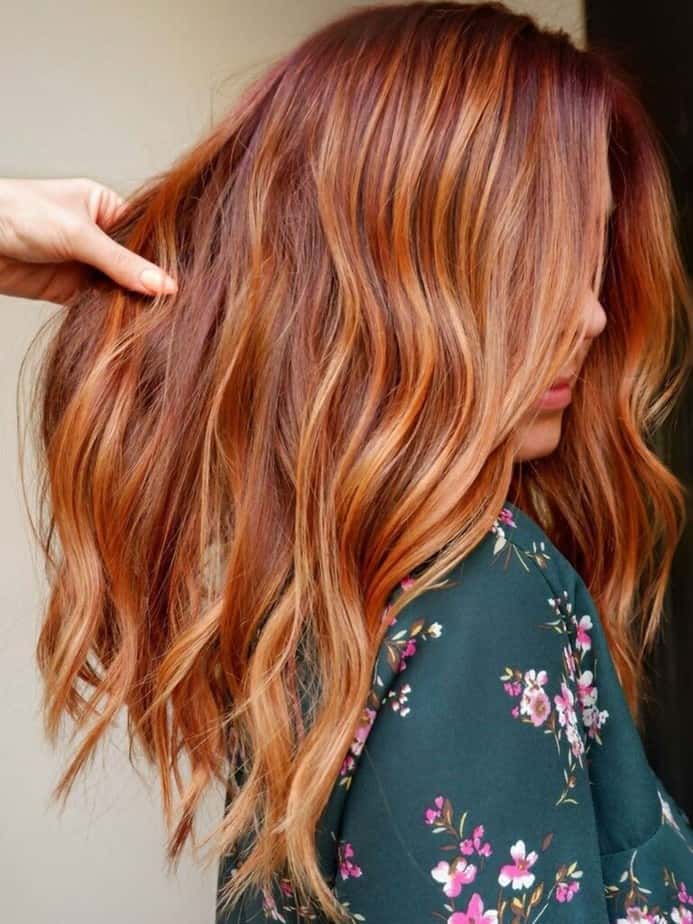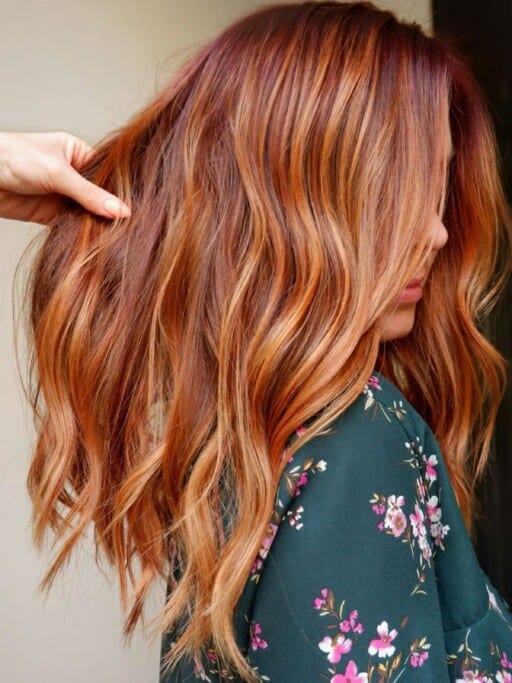 Hint Of Pink Balayage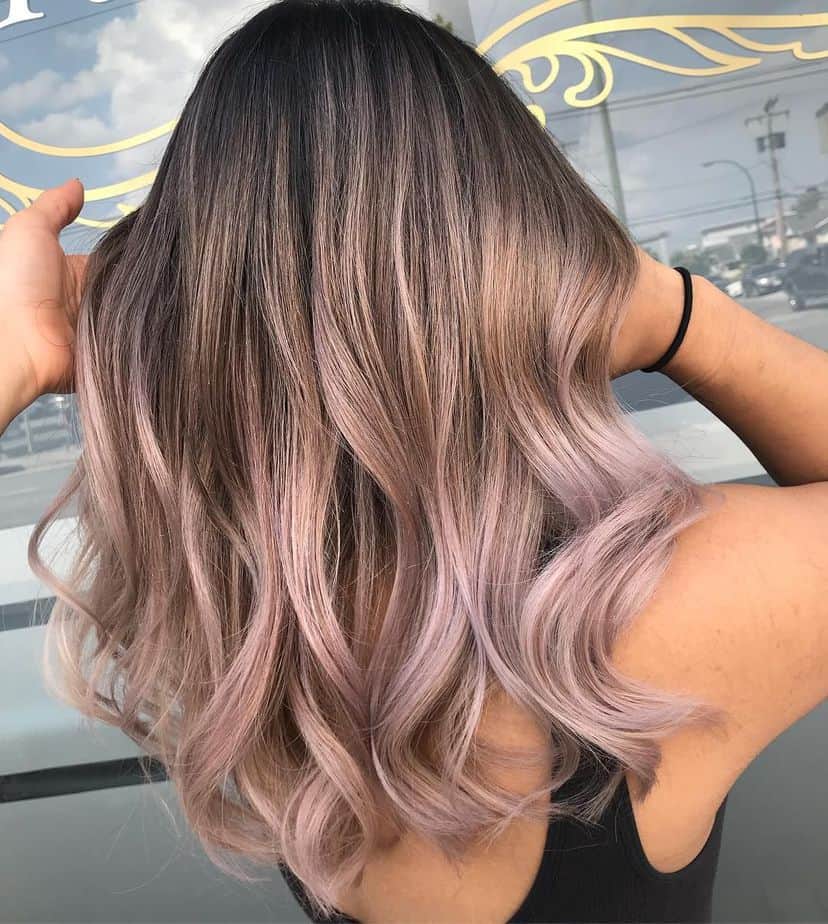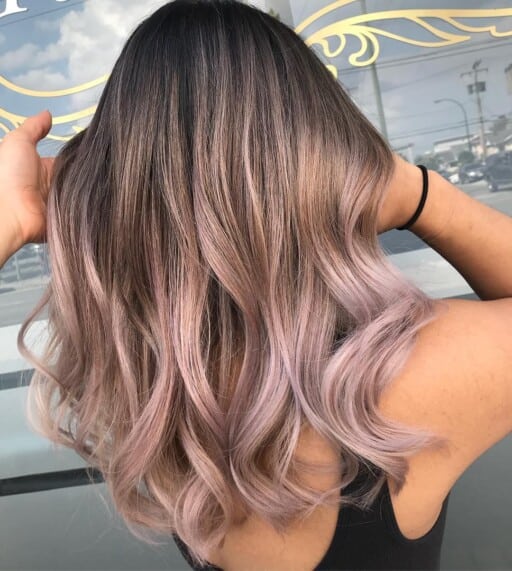 Purple & Silver Balayage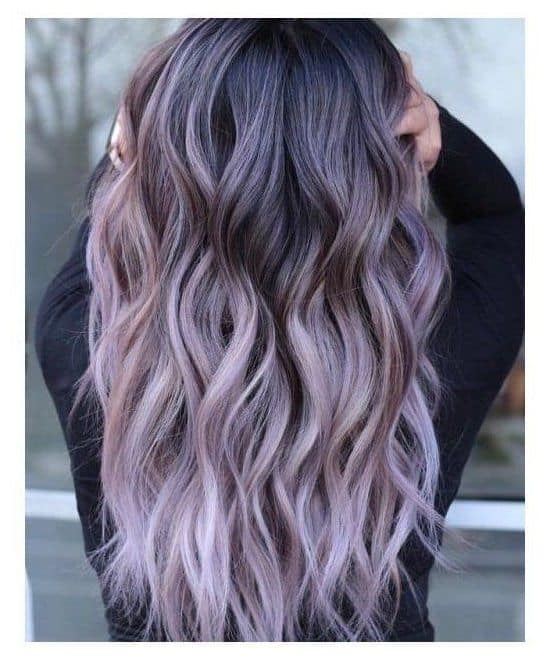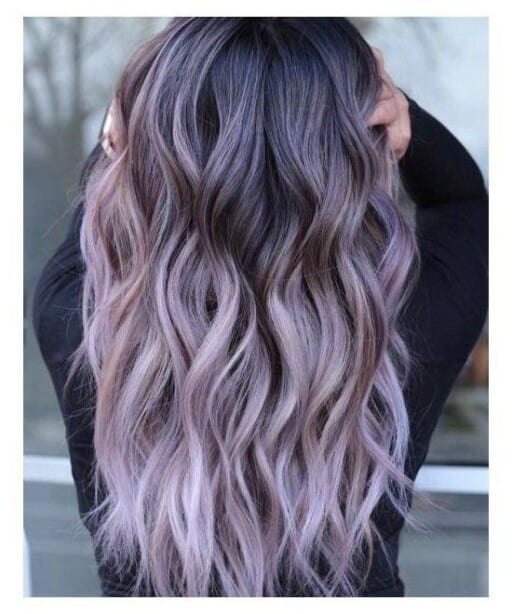 Warm Blonde Balayage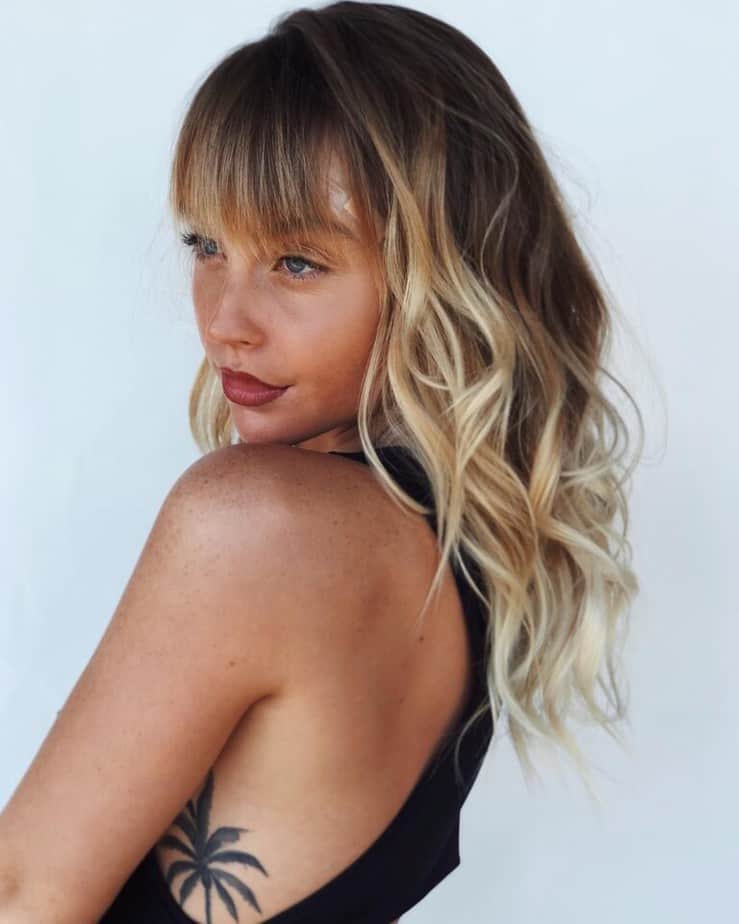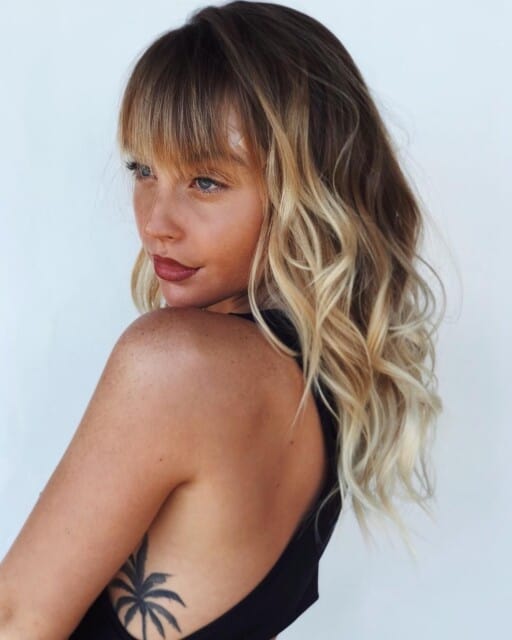 Blonde Orange Balayage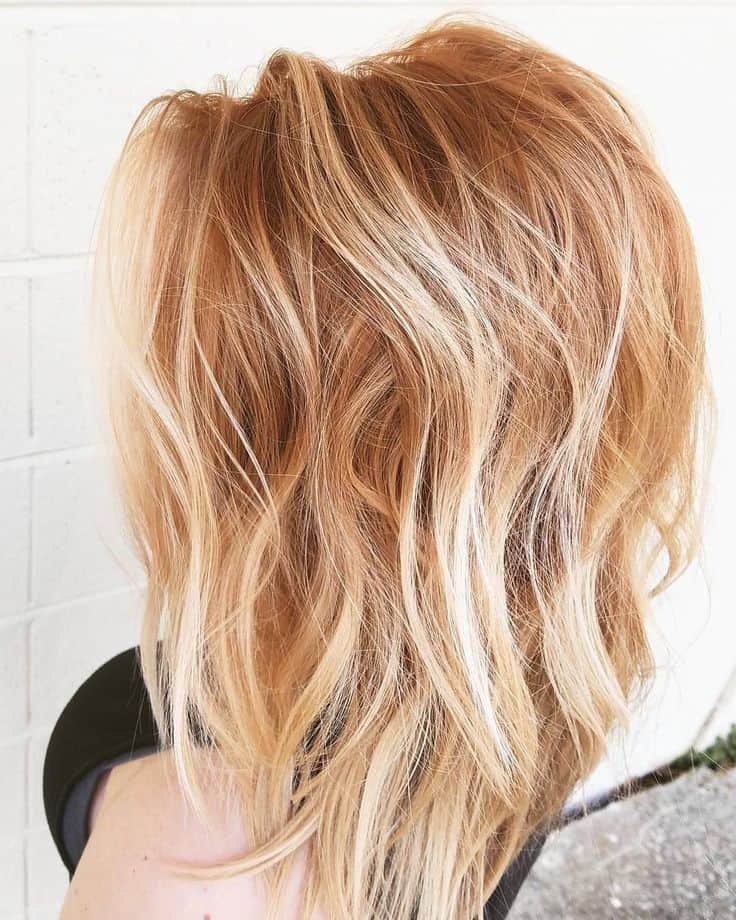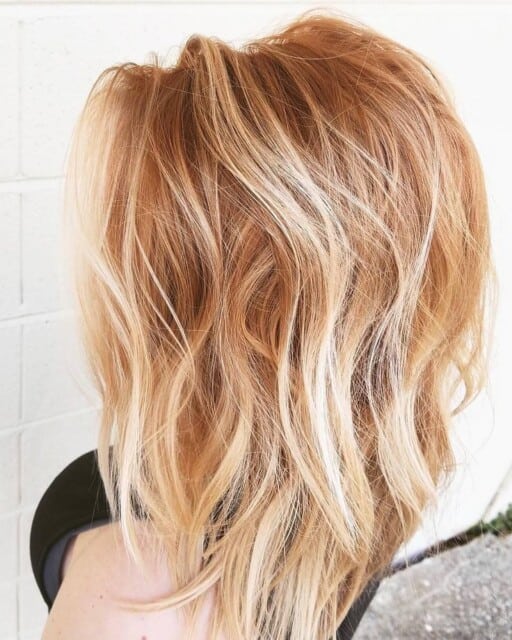 Silver With Blue Tips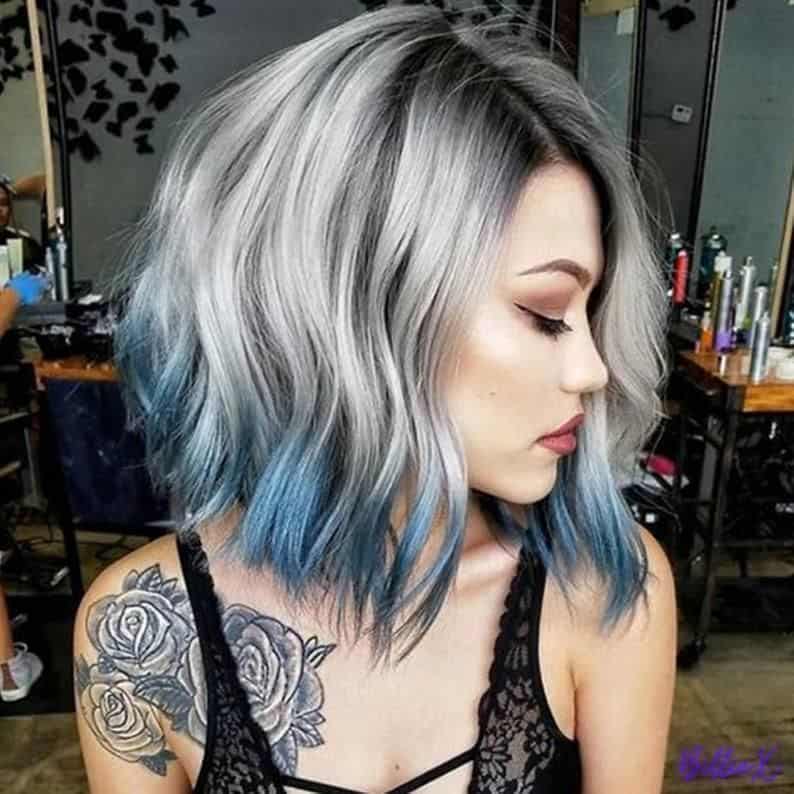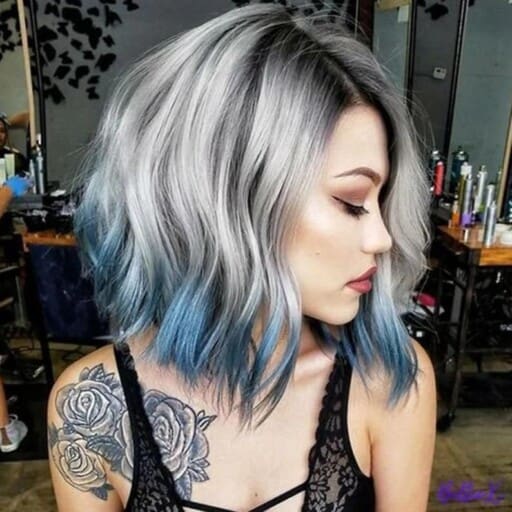 Rosy Silver Balayage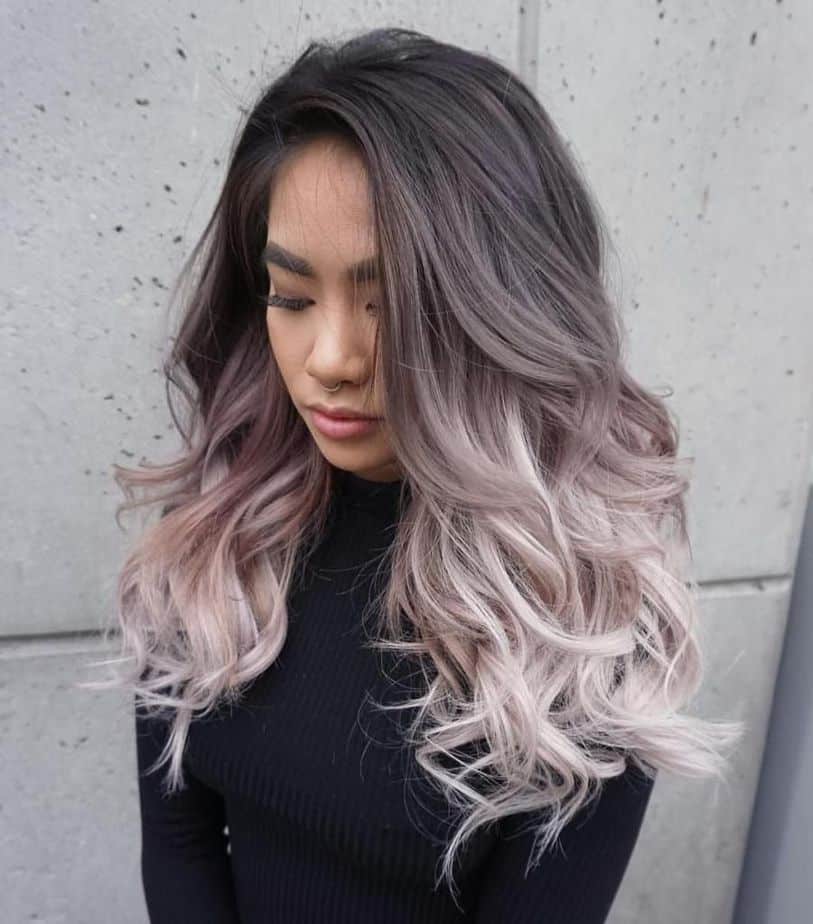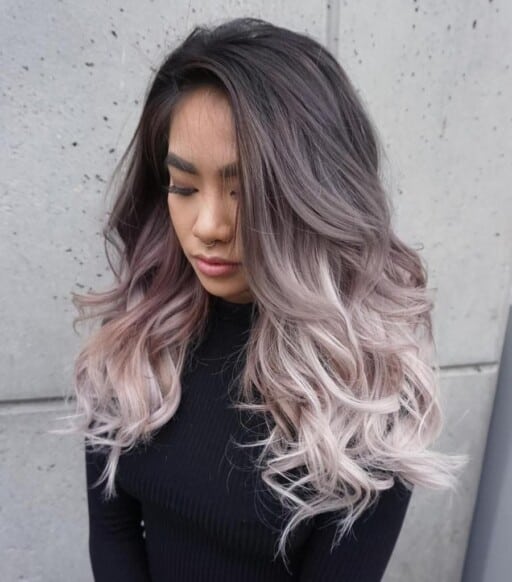 Bright Purple Balayage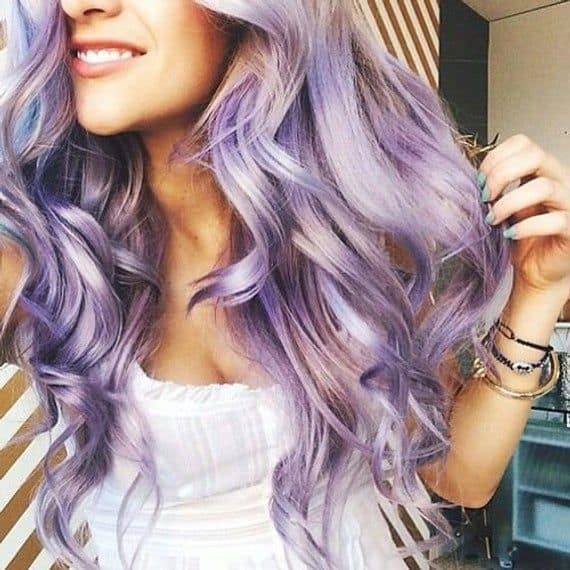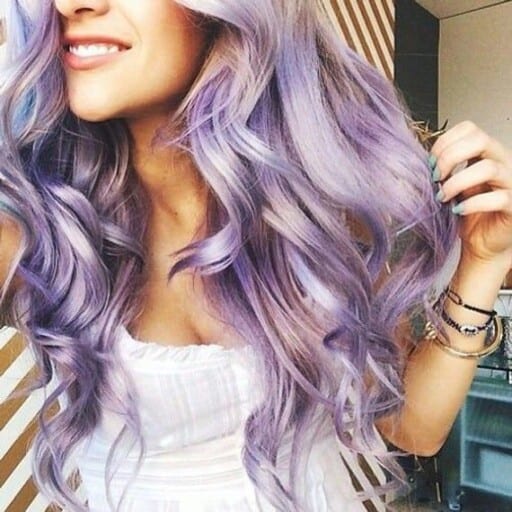 Soft Orange Balayage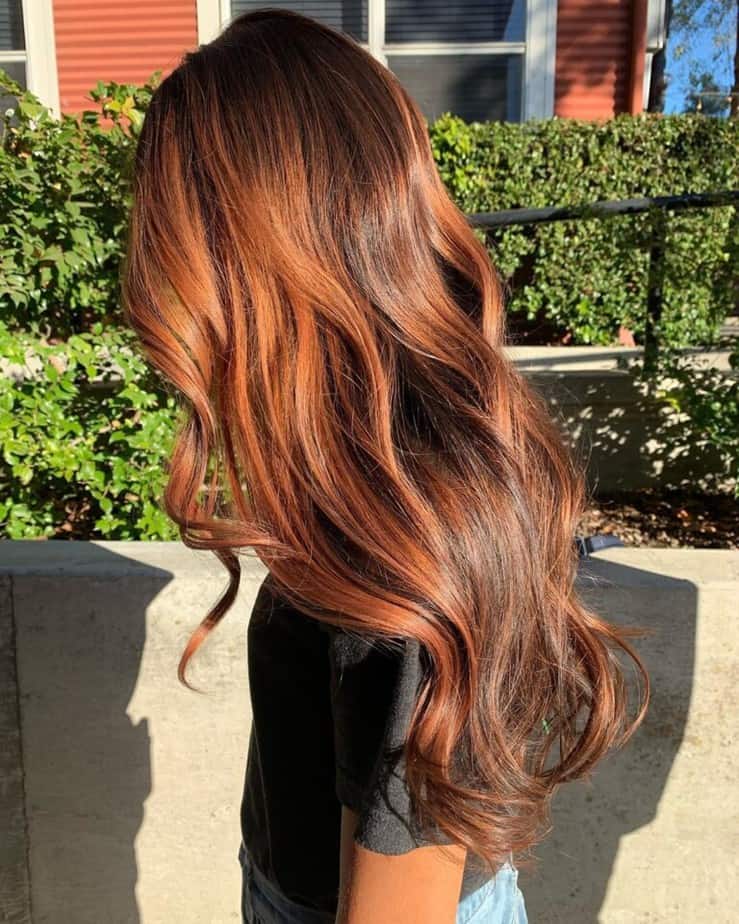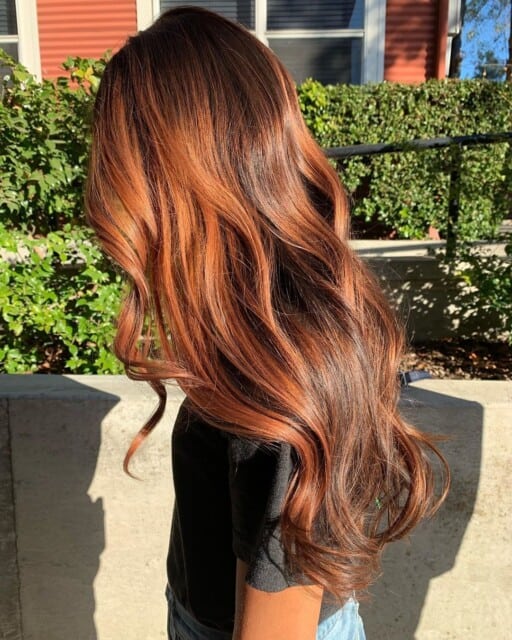 Dark Silver With Blue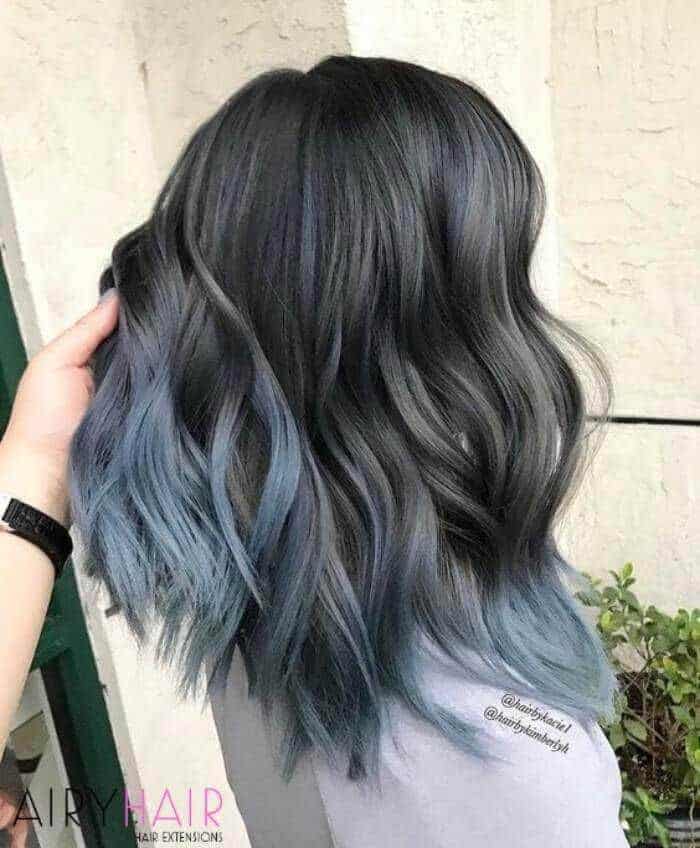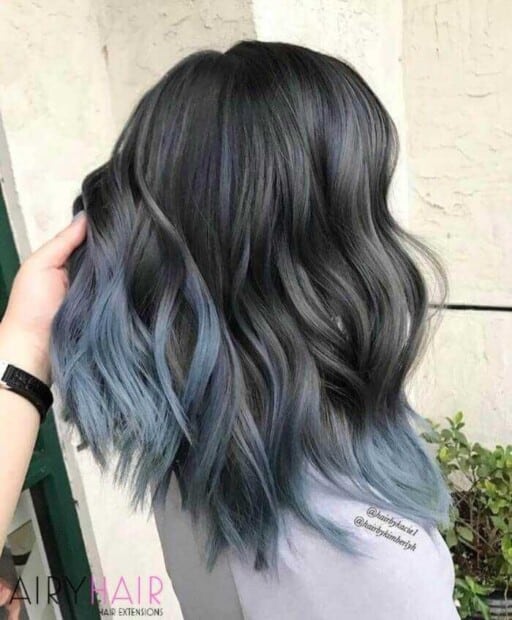 Rose Gold Streaks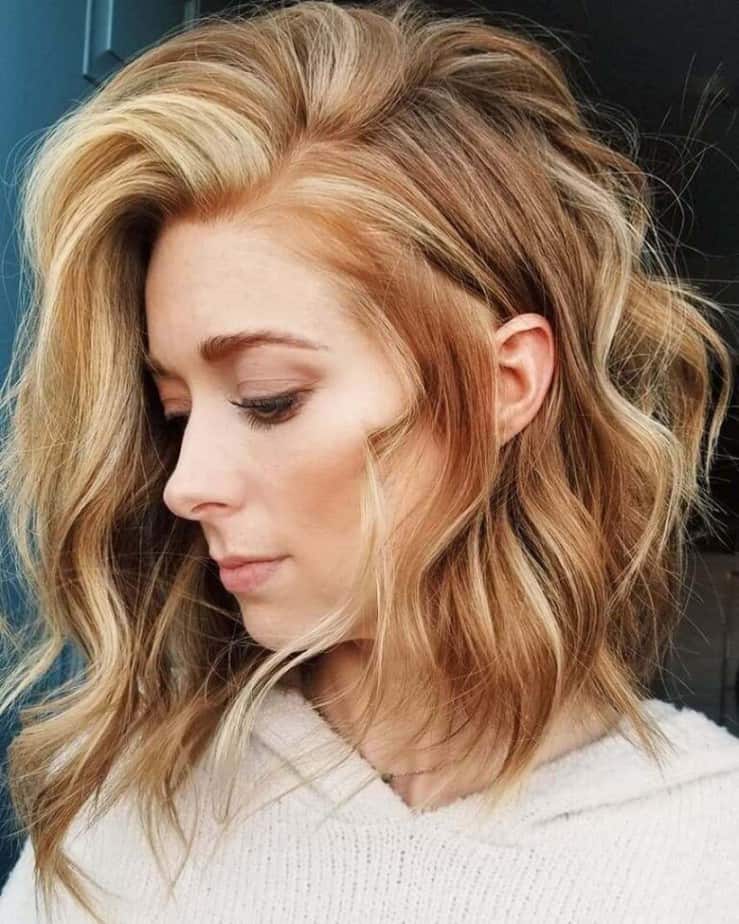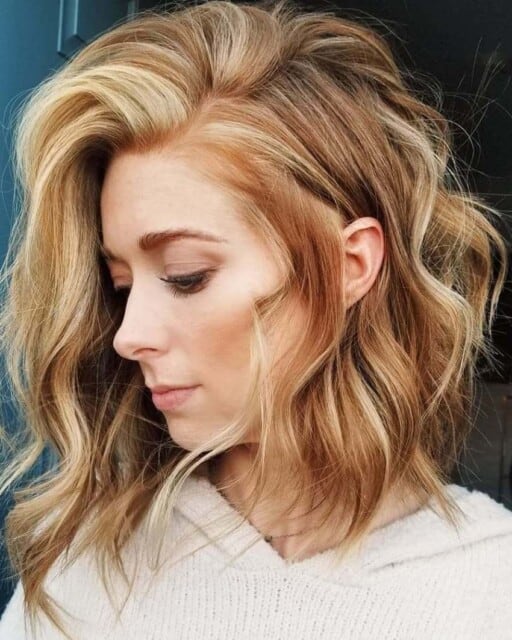 Soft Silver Lob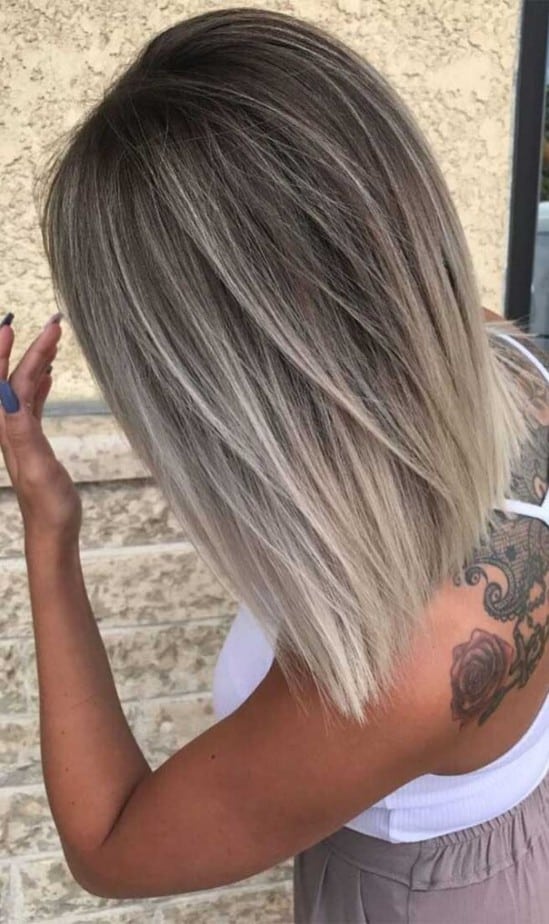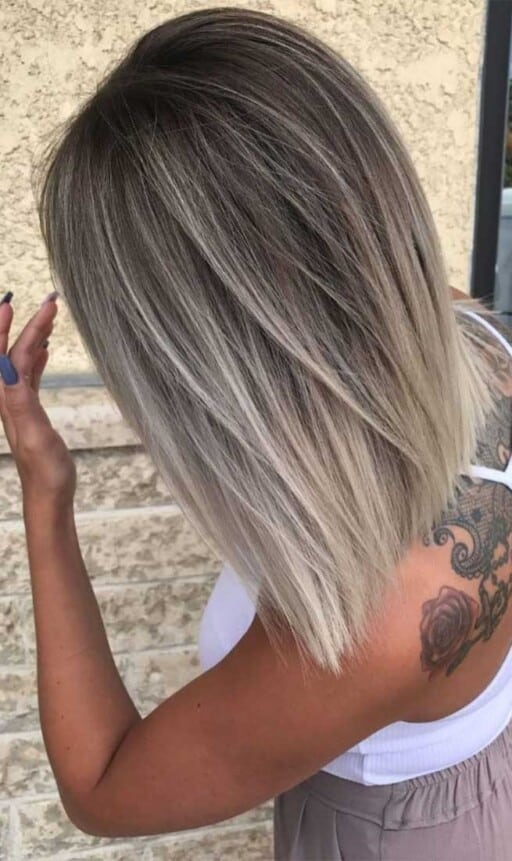 Platinum Streaks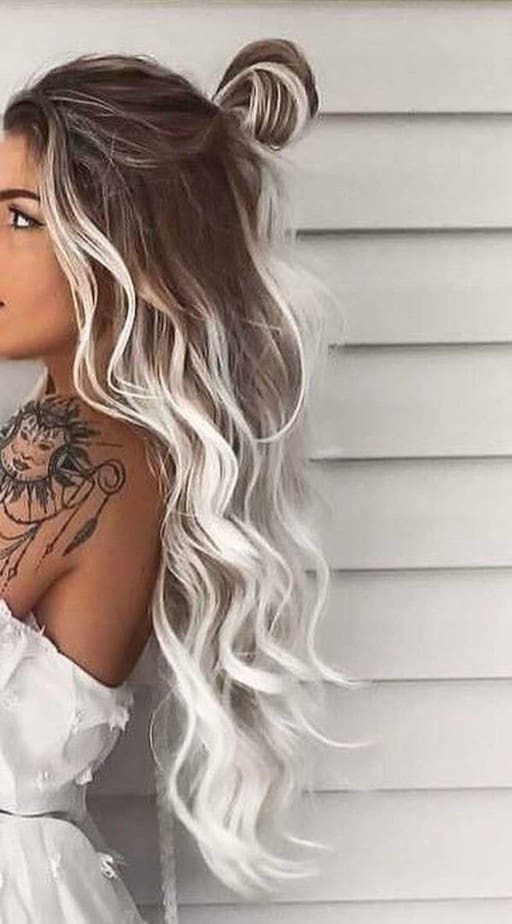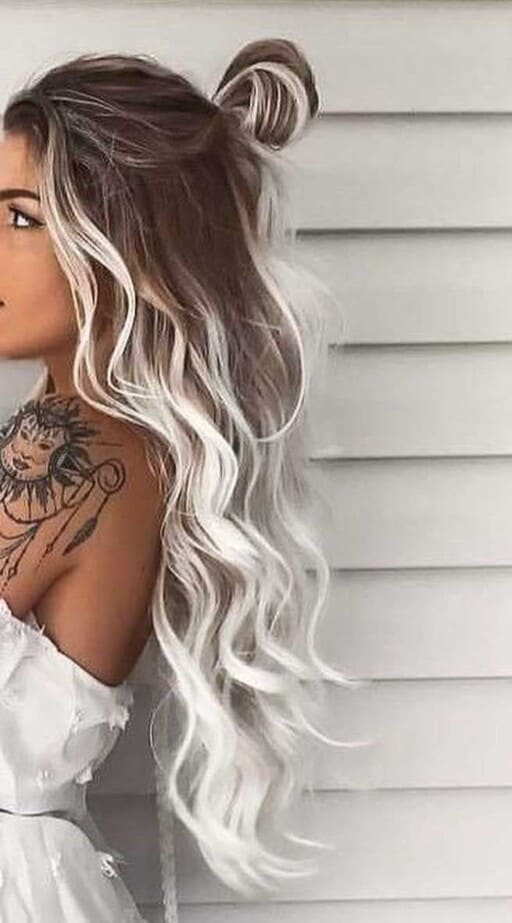 Super Soft Silver Balayage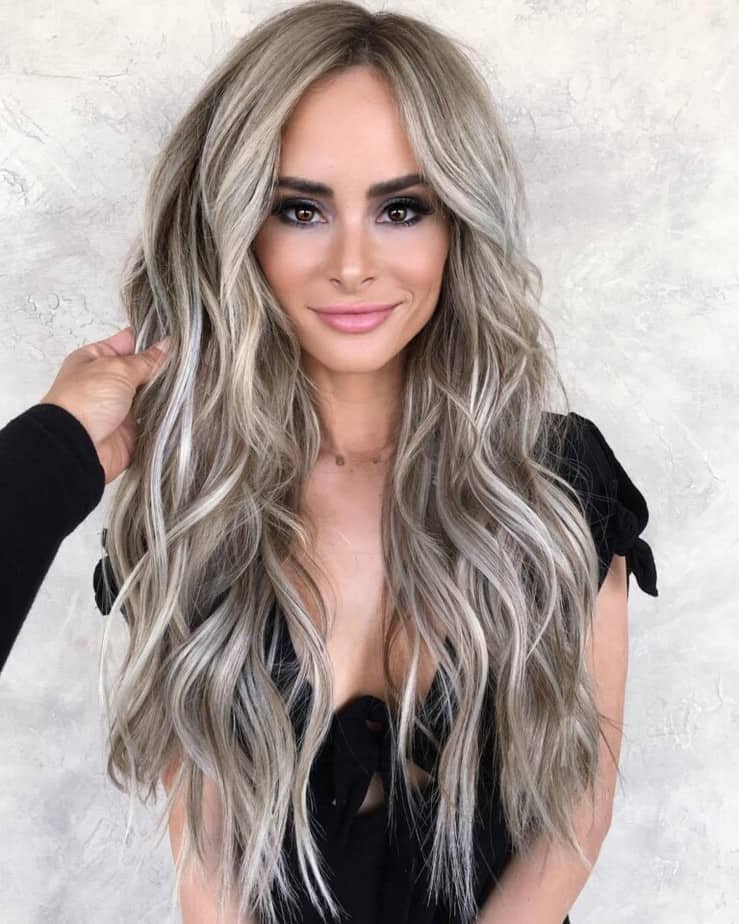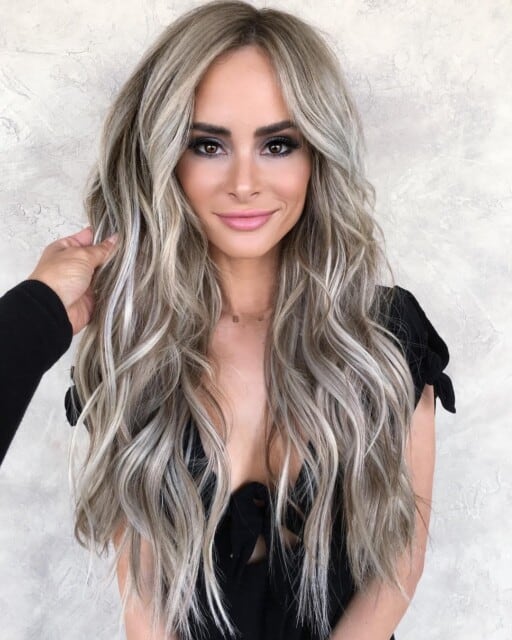 Dark Silver Balayage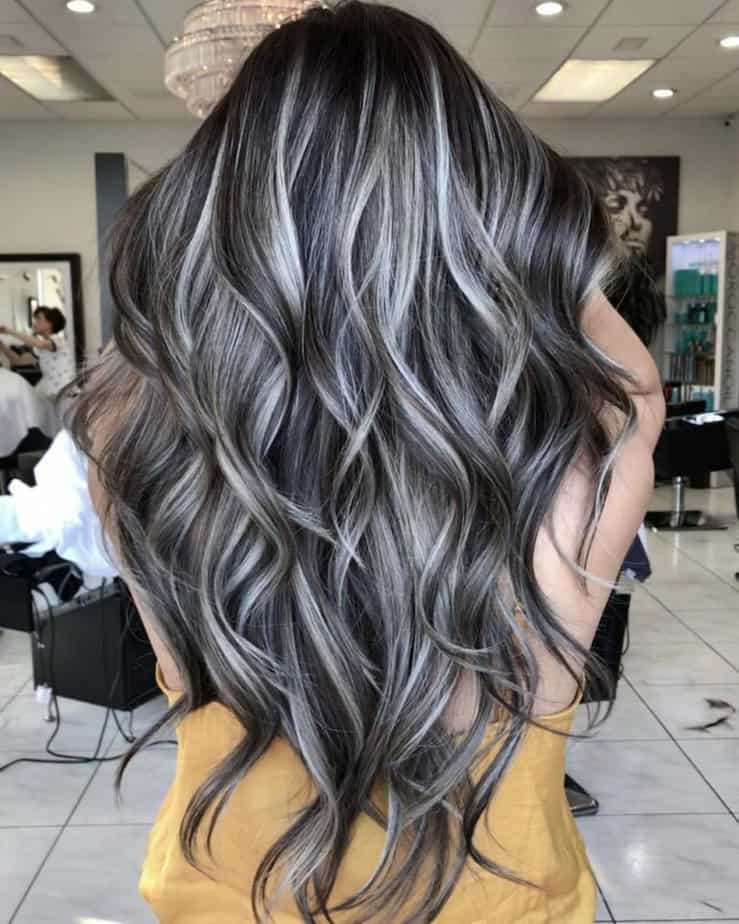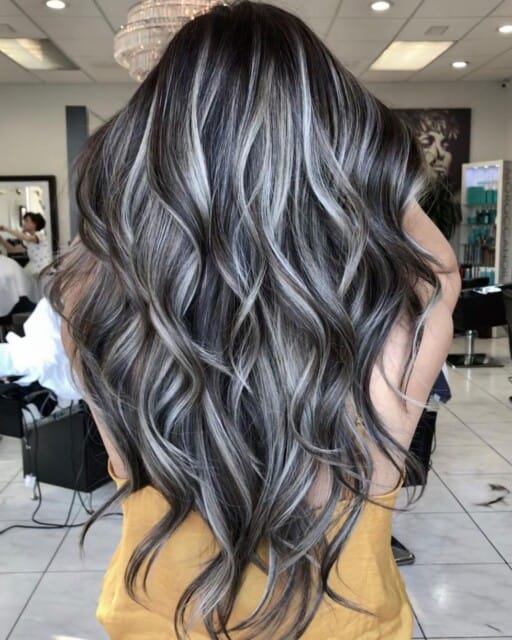 Silver Blonde Balayage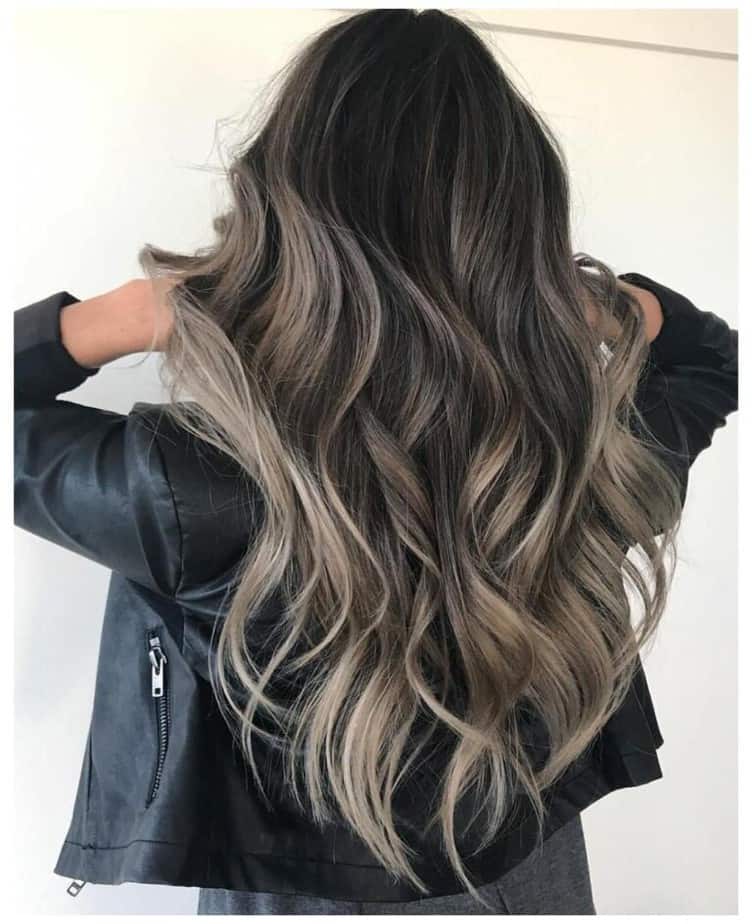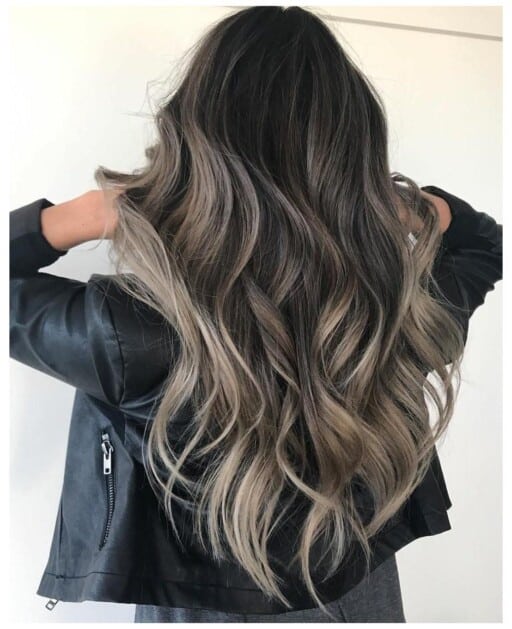 Rosy Balayage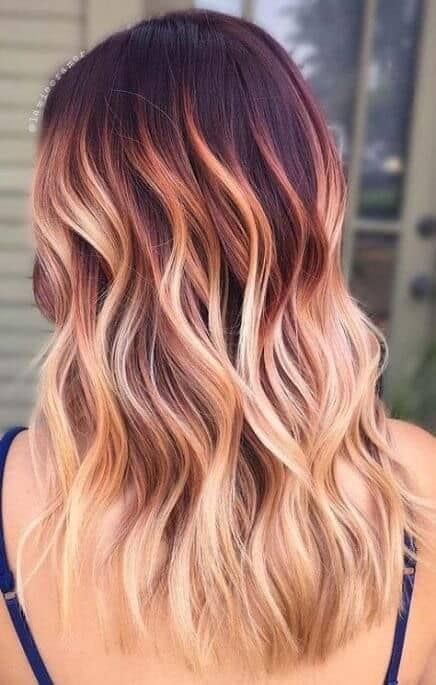 Super Pale Rose Streaks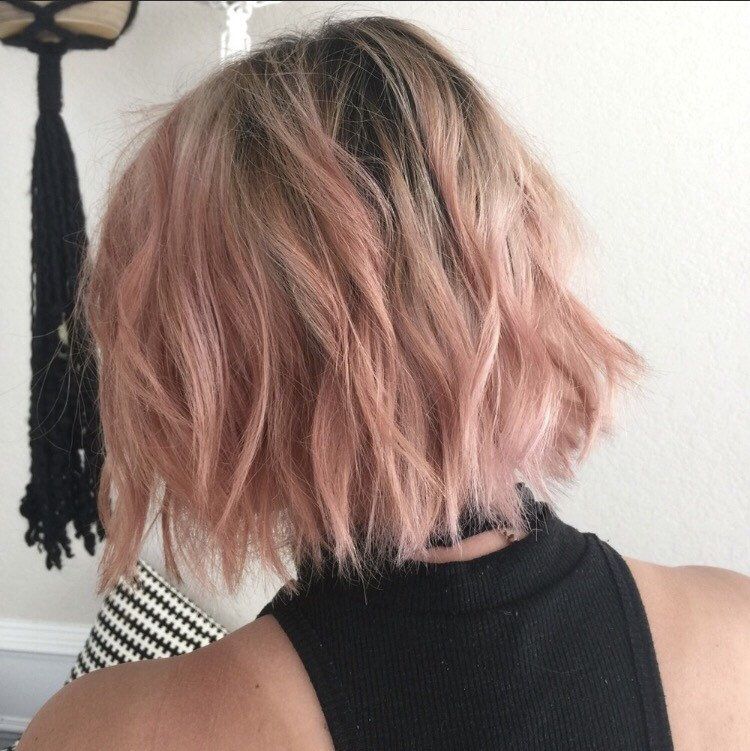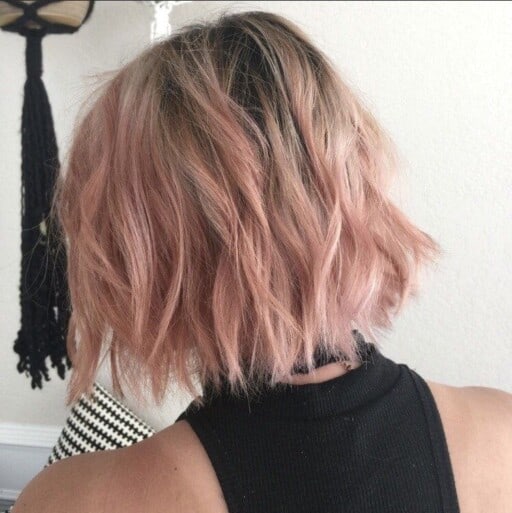 Rose Blonde Blend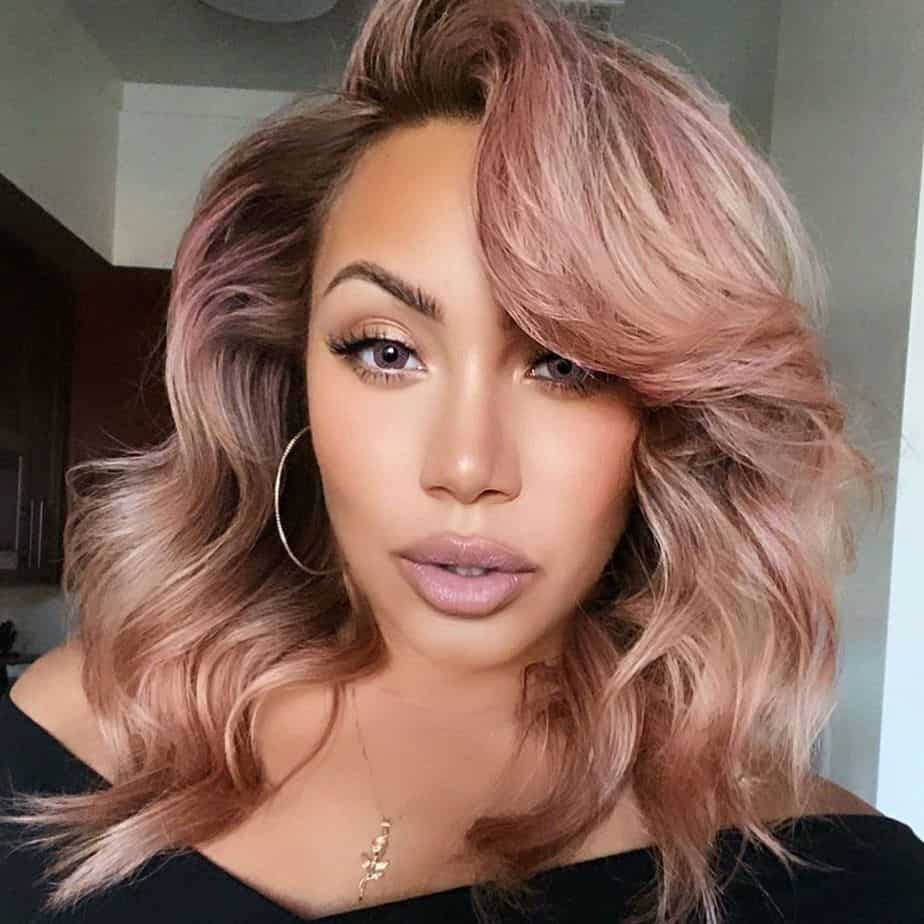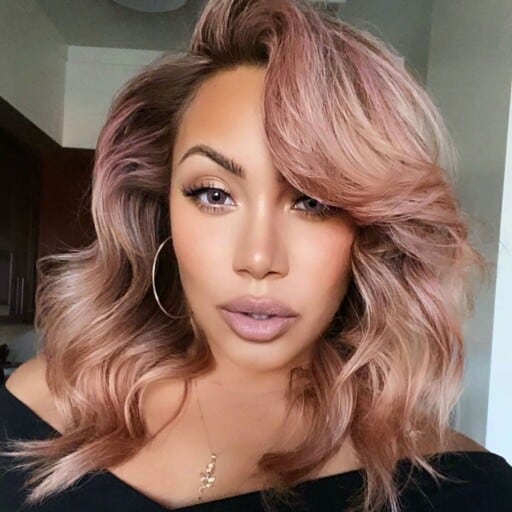 Soft Natural Balayage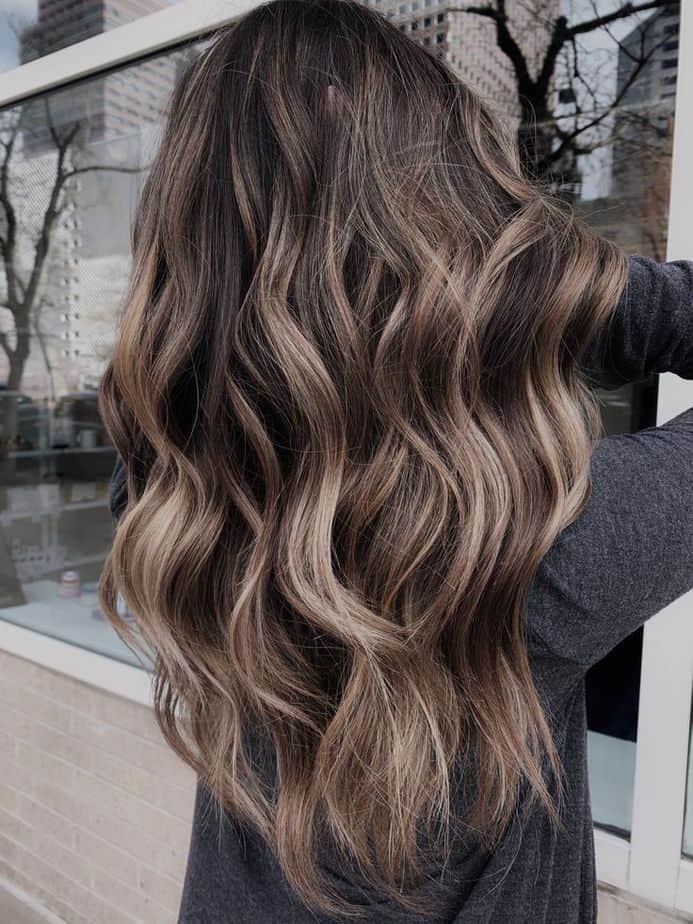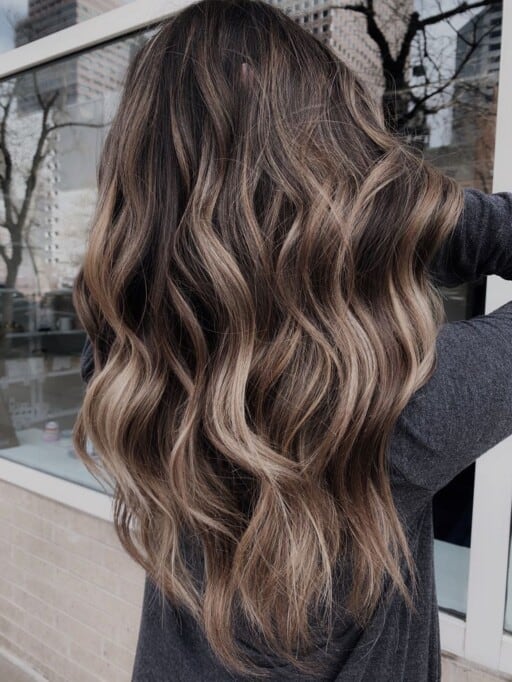 Rose Gold Coloring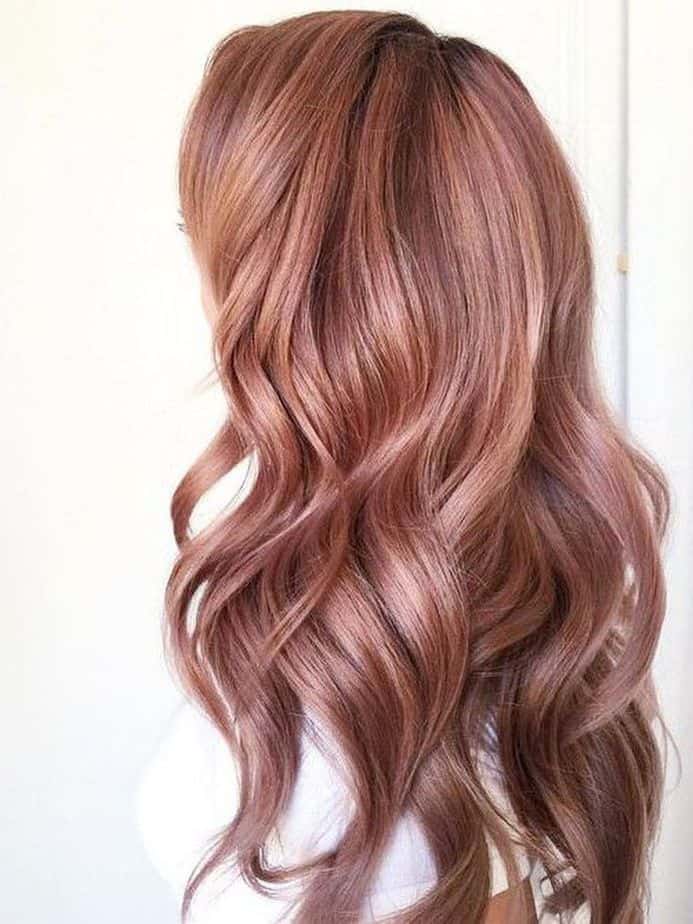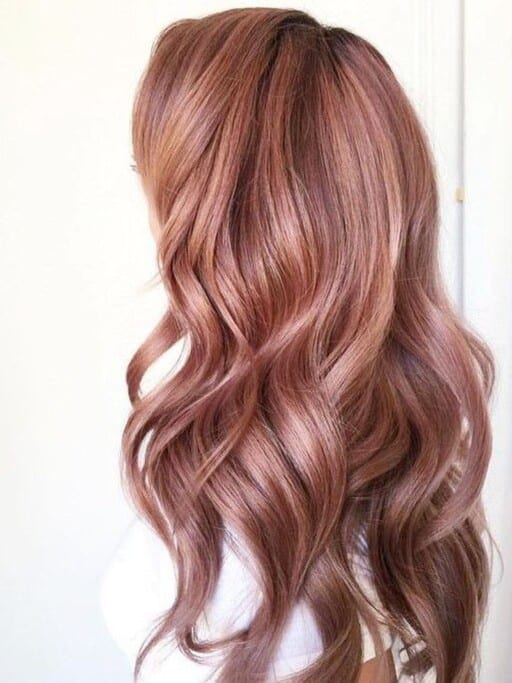 Gentle Balayage With Purple Tips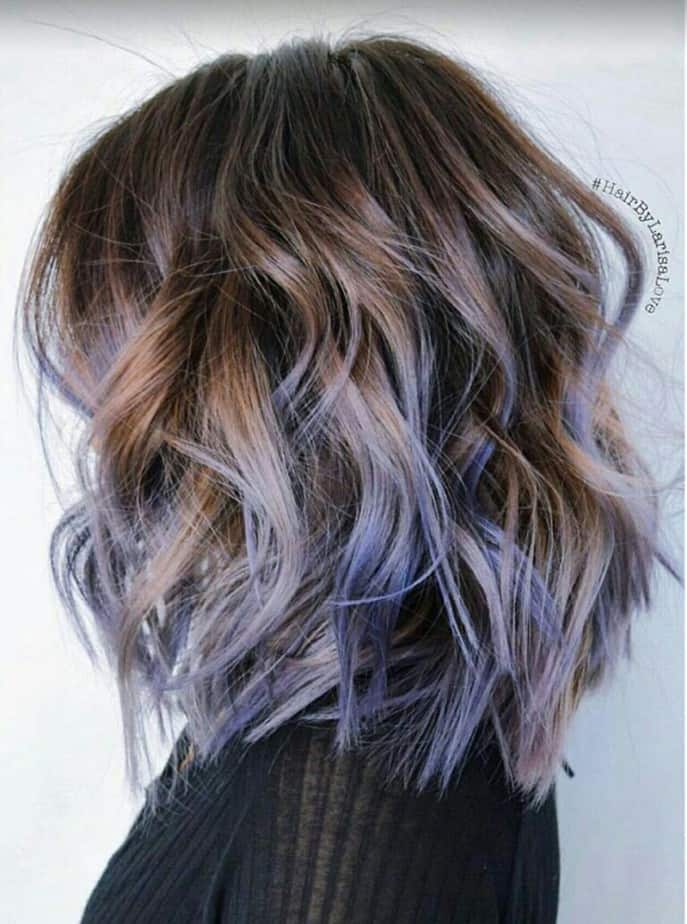 Deep Brown & Silver Balayage