Although heart nails are super popular around Valentine's Day, they're actually trendy year-round. There are so many variations of manicures with hearts that you can't go wrong.
In fact, you'll see everything from pastels to deep winter tones and nude manicures below. All of these manicures incorporate hearts in some way; some are more obvious while others are more subtle.
There are a few specific trends I'm loving when it comes to heart nails right now.
The biggest heart nail trends right now are:
Heart Nail Tips. Reverse French tips are super in, but making these tips into the shape of a heart is even a step further. You'll see lots of these inspo photos below!
Tiny Heart Accents. I love adding a small heart, or even a few tiny hearts, onto otherwise sleek and simple nails. These can be perfectly shaped hearts, or hand-drawn hearts, which is my personal favorite.
Heart Accent Nails. I personally love a manicure where each and every nail is different. Some of the inspiration photos below feature gorgeous nails with varied tips and heart accents.
How To Do Heart Nails:
These nails are all pretty tricky to do at home.
If you do want to take a stab at them, I recommend getting stick-on nails from Etsy. There are some seriously cute options on there for affordable prices!
Click here to check out all different types of heart nails on Etsy.
Otherwise, you'll have to find a technician that can do these designs. Make sure you ask beforehand because some of them are pretty complicated!
Pink With Small Hearts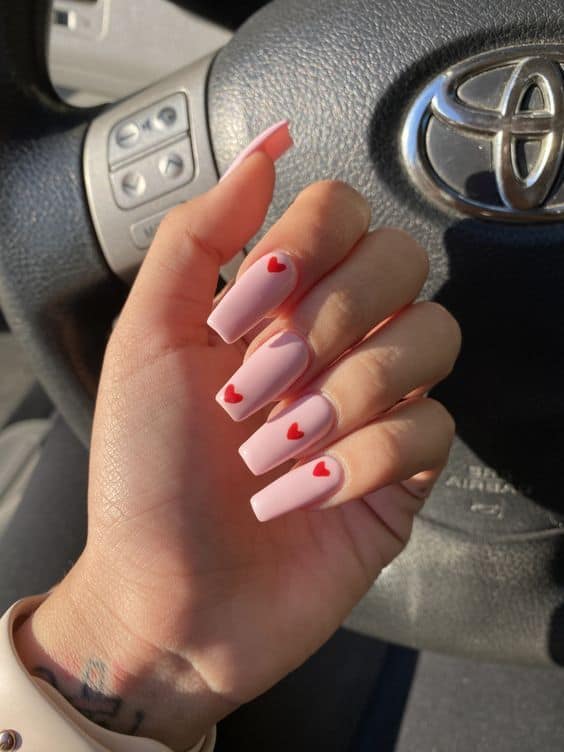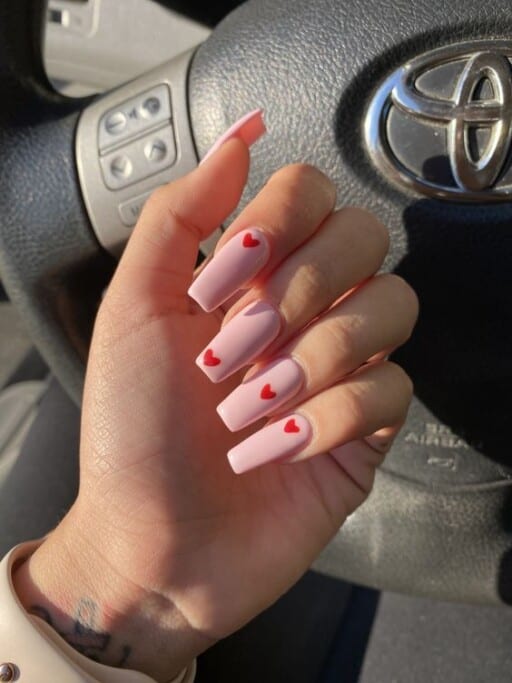 Red Heart Tips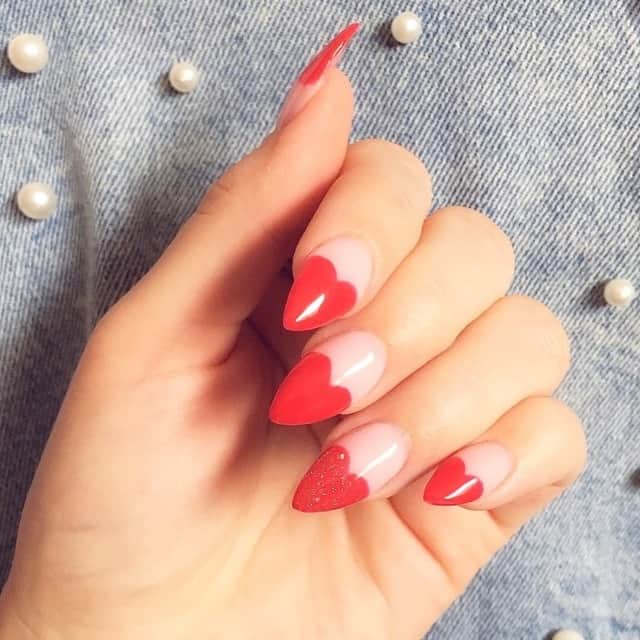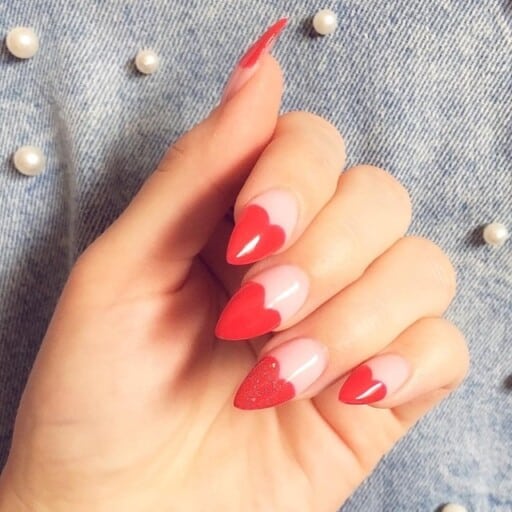 Abstract Drawing Heart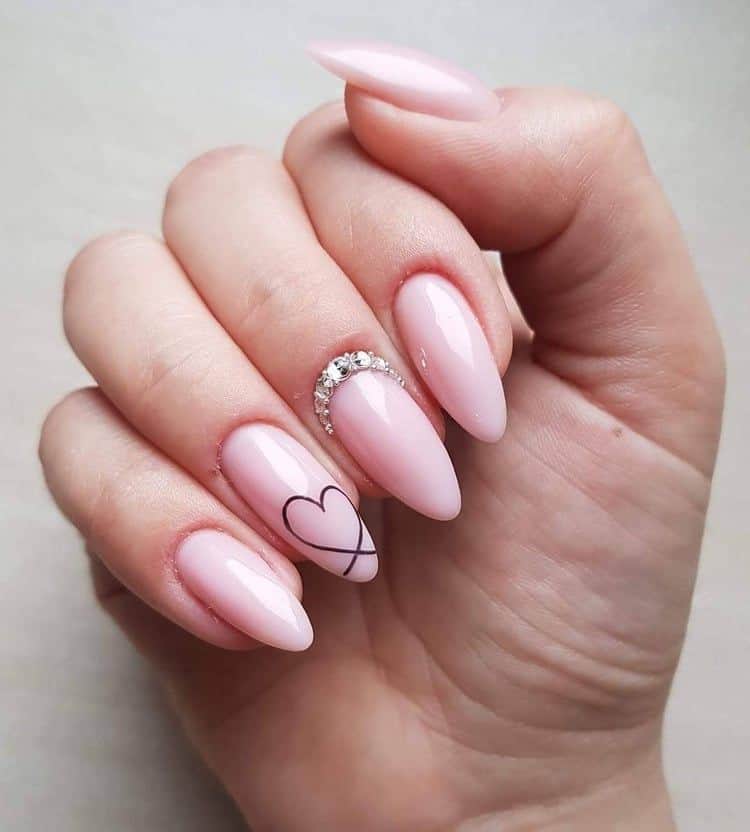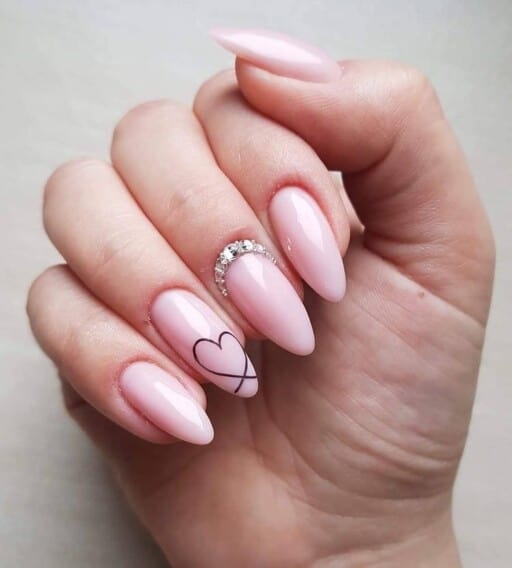 Pink Hearts On Clear Nails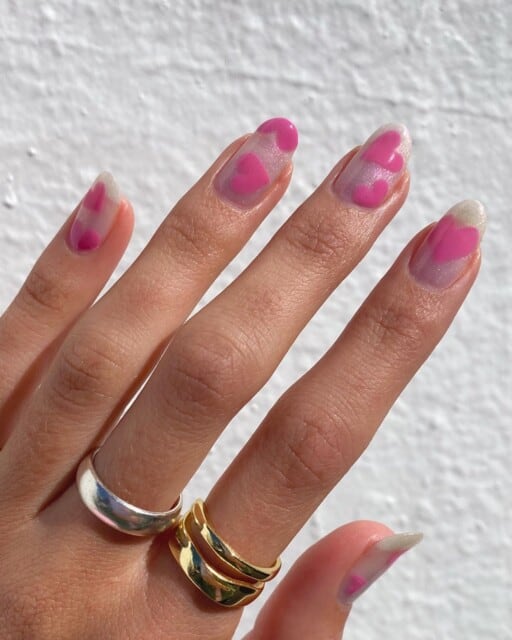 Black Hearts & Geometric Tips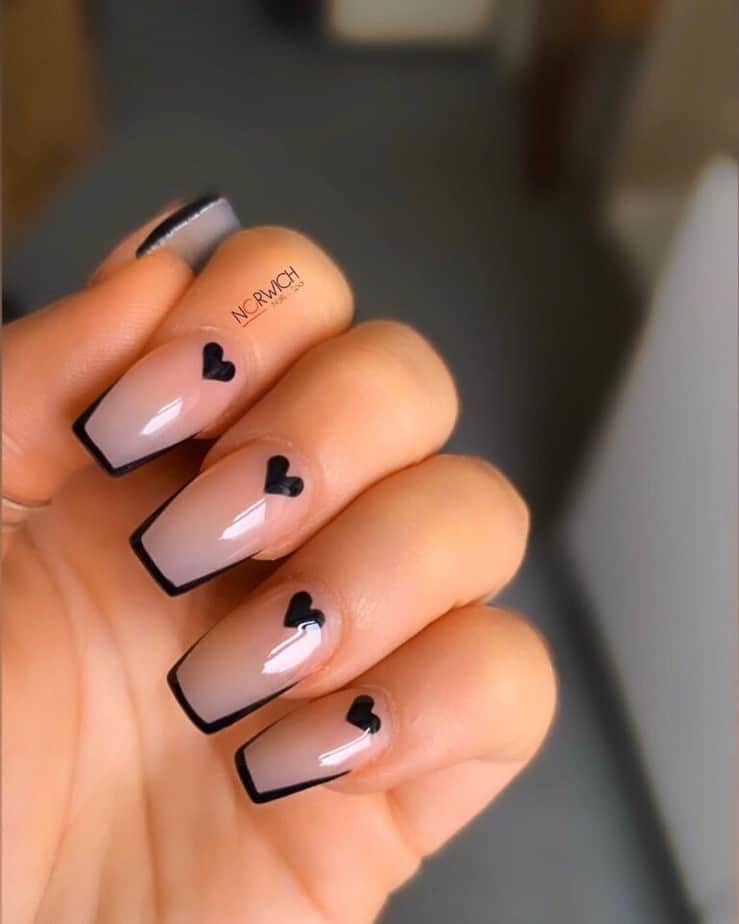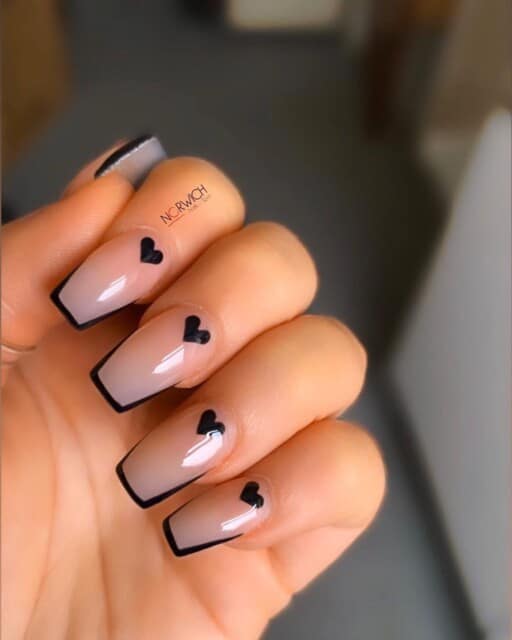 Red & White Heart Design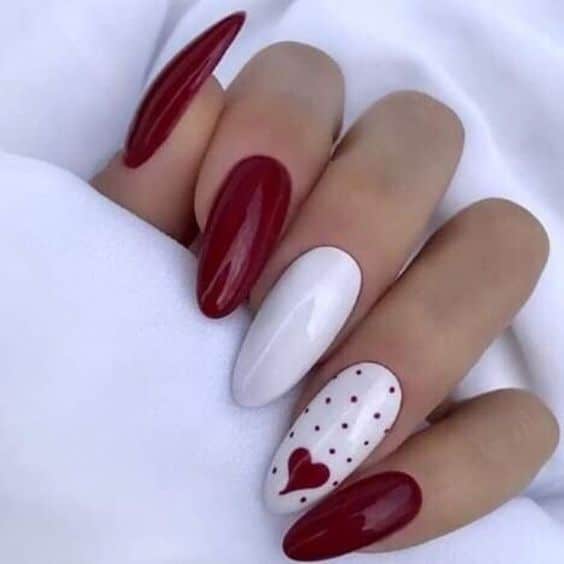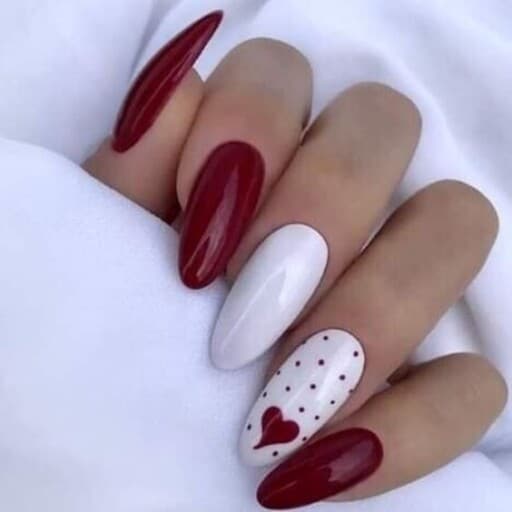 Pink With Varied Red Hearts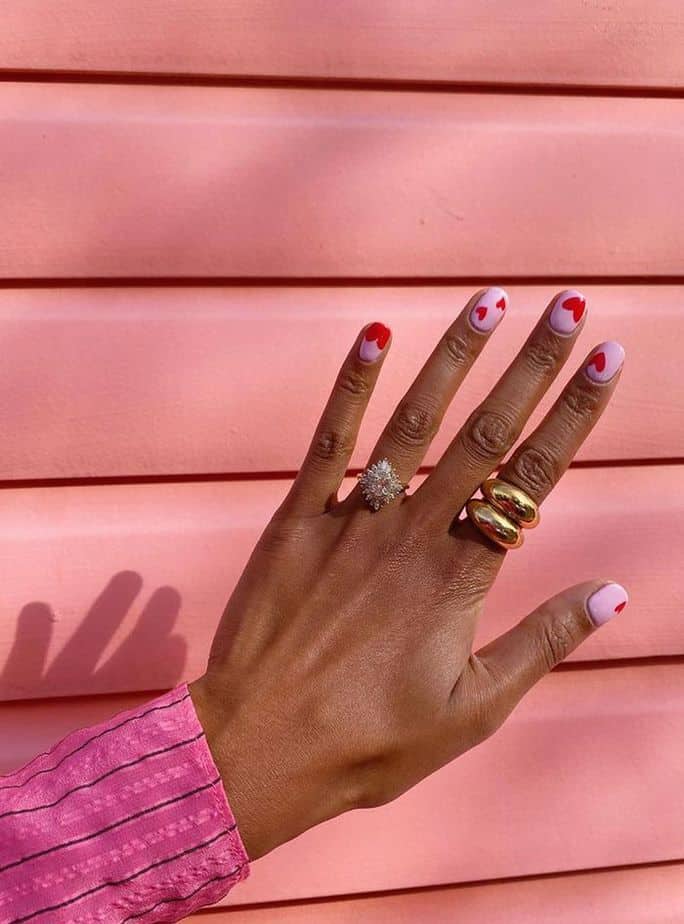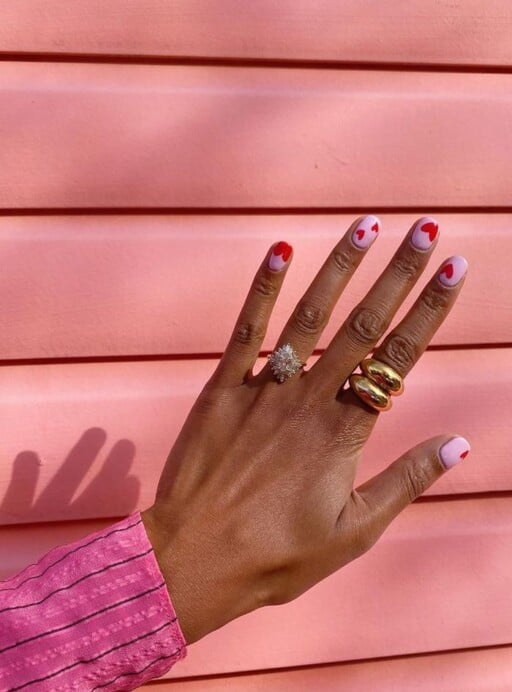 xoxo Heart Drawings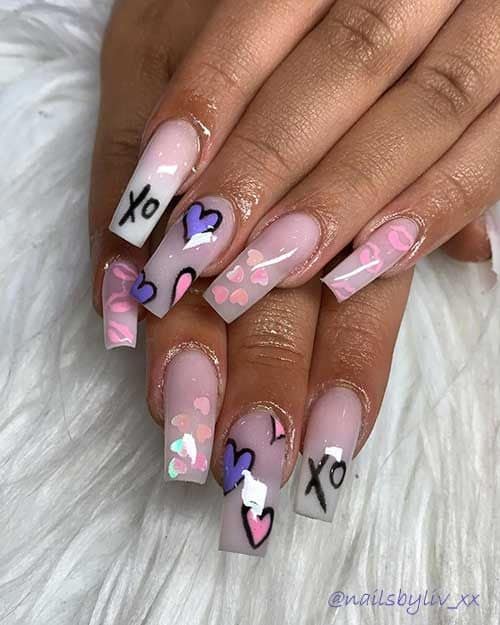 Pastel Hearts On Clear Polish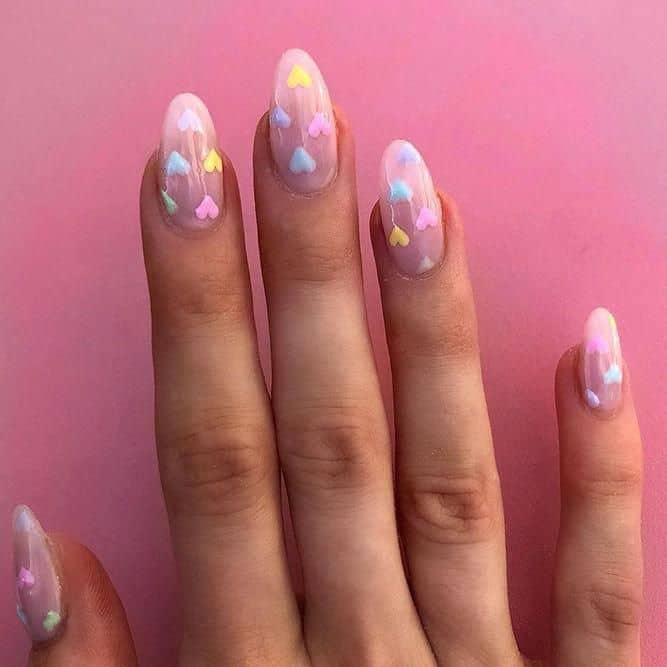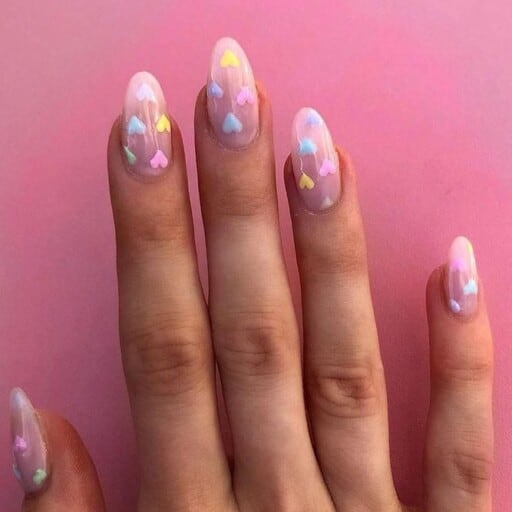 Bulky Pink Hearts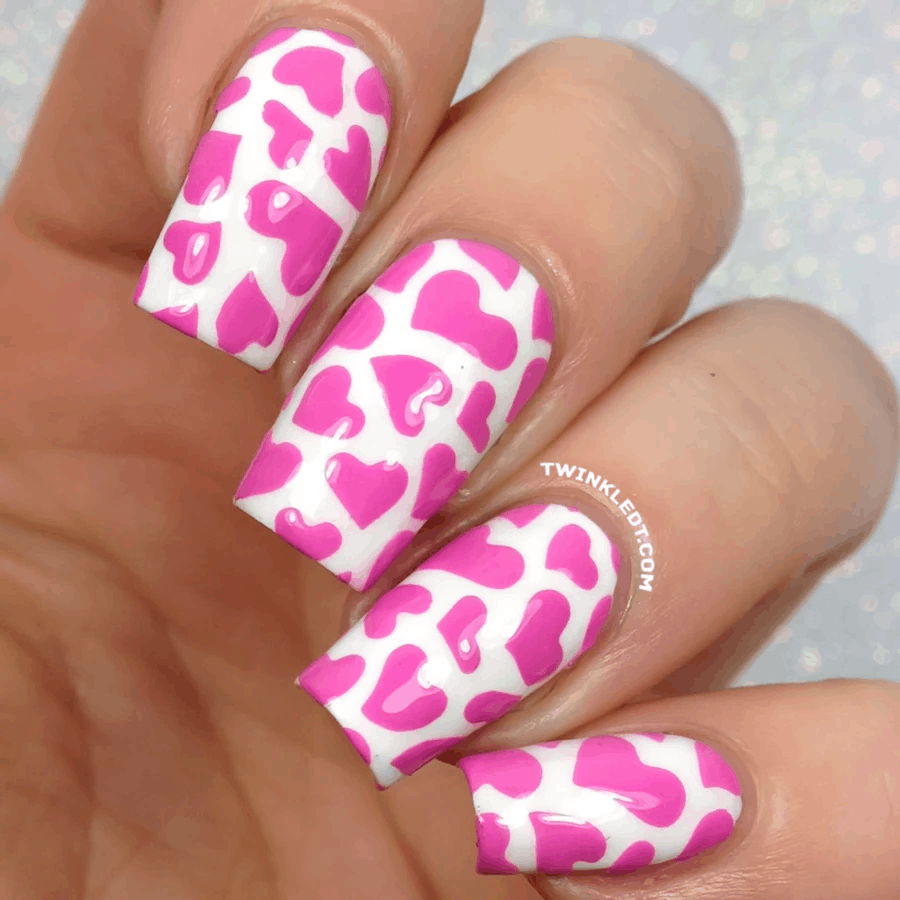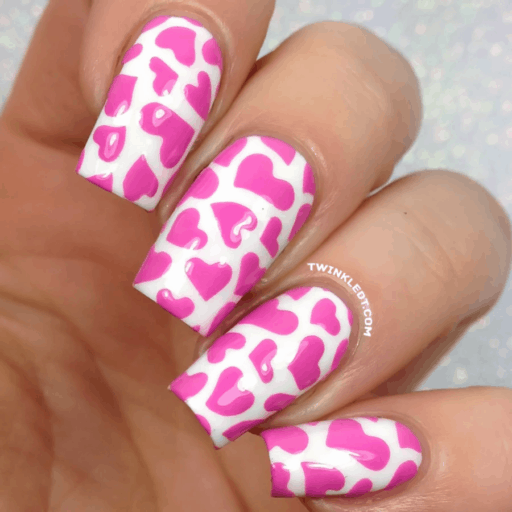 Nude/Pink With Black Heart Accent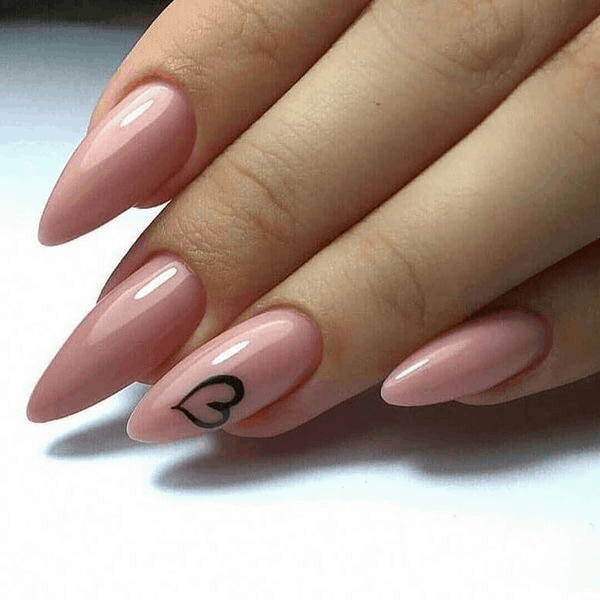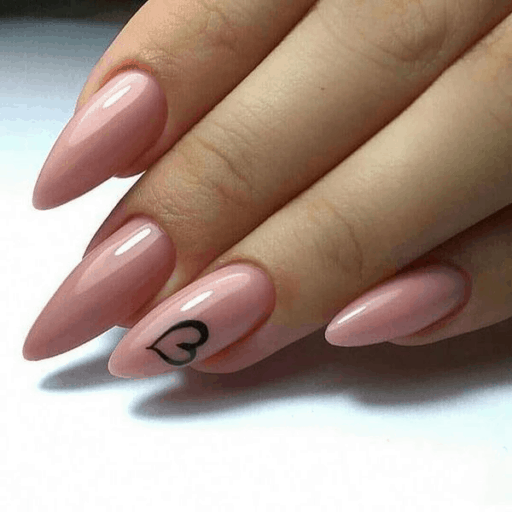 Periwinkle & Nude Heart Design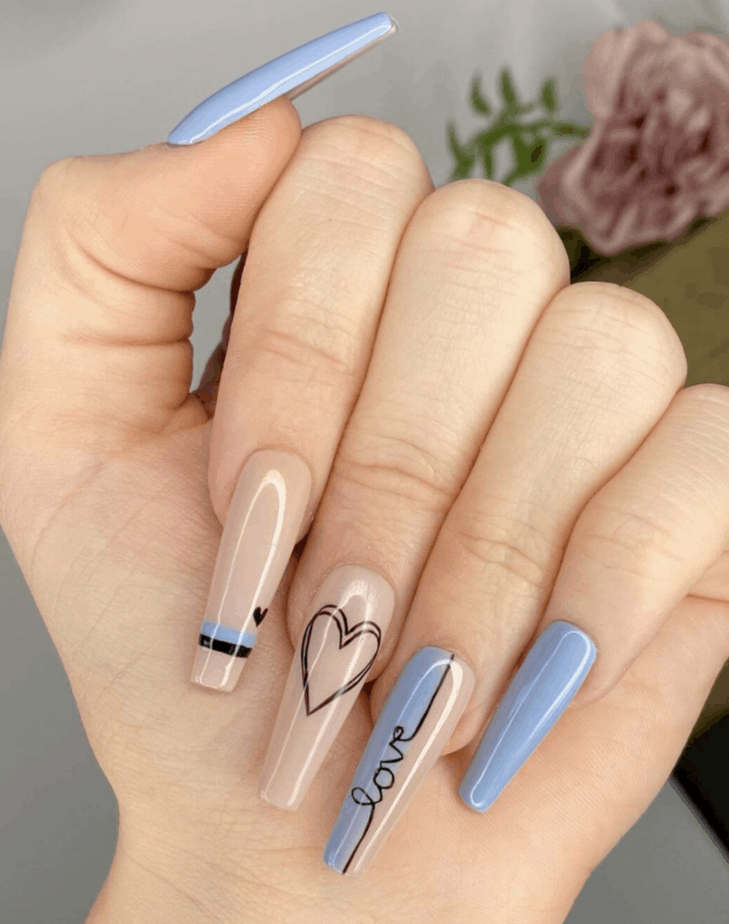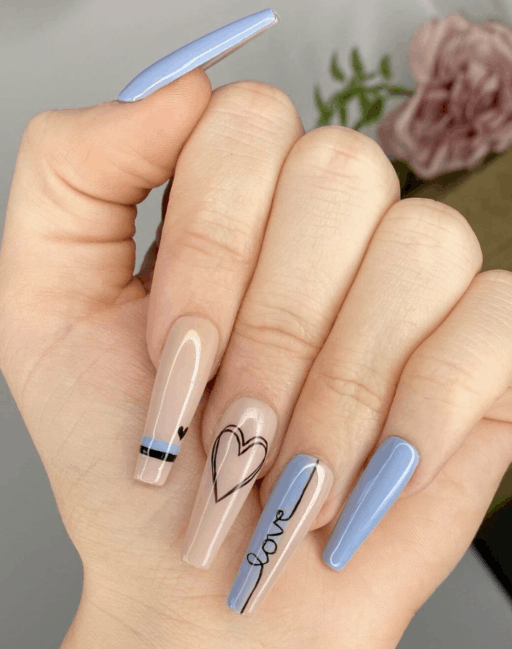 Pastel Heart Tips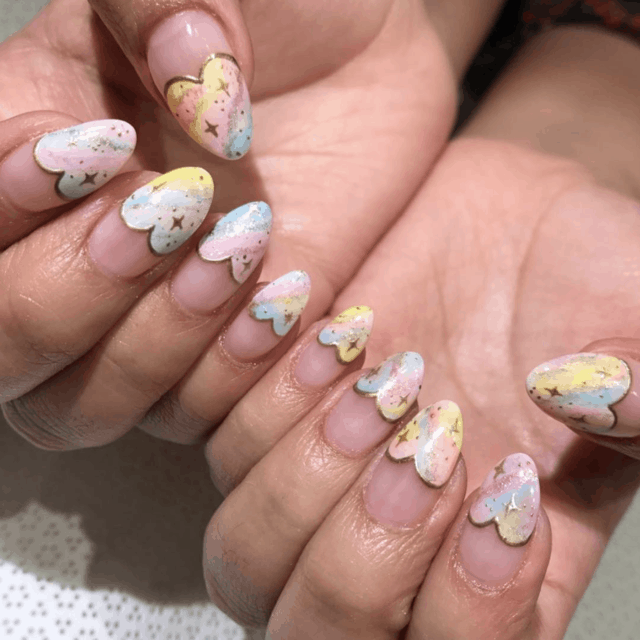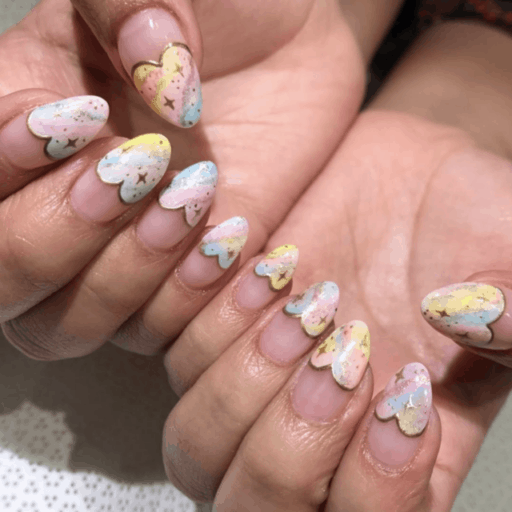 Small Red Heart Tips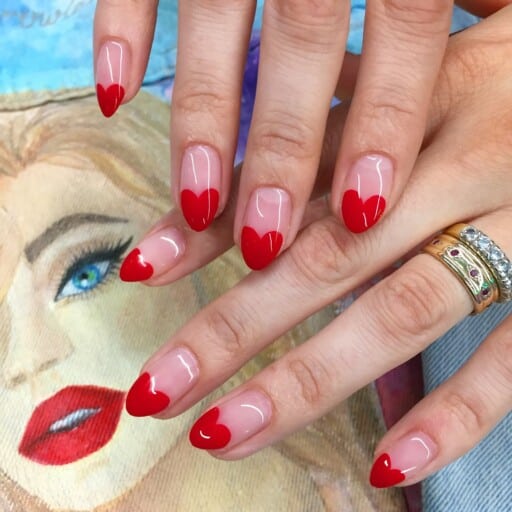 Red Hearts With Accent Nail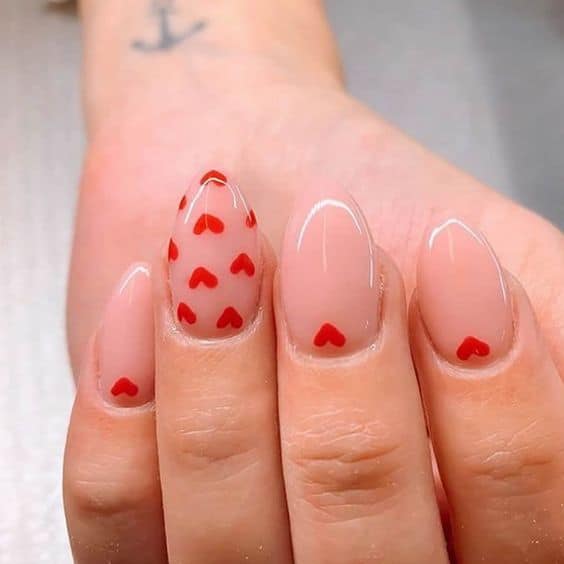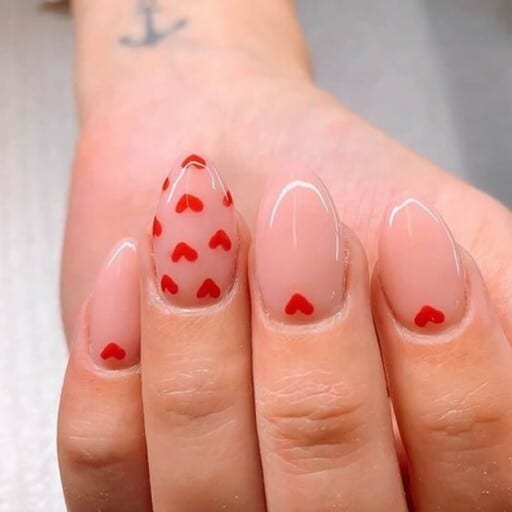 Matte Pink With Red Hearts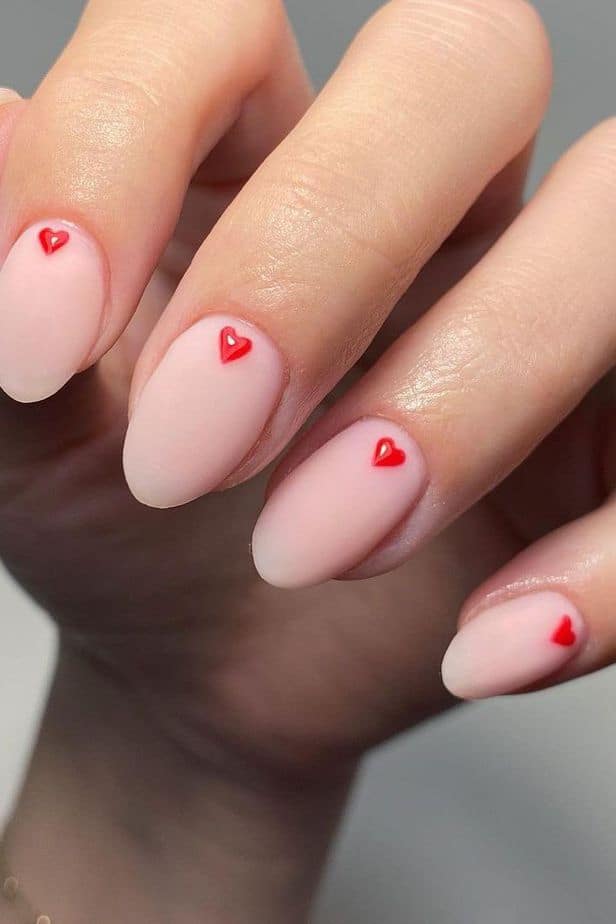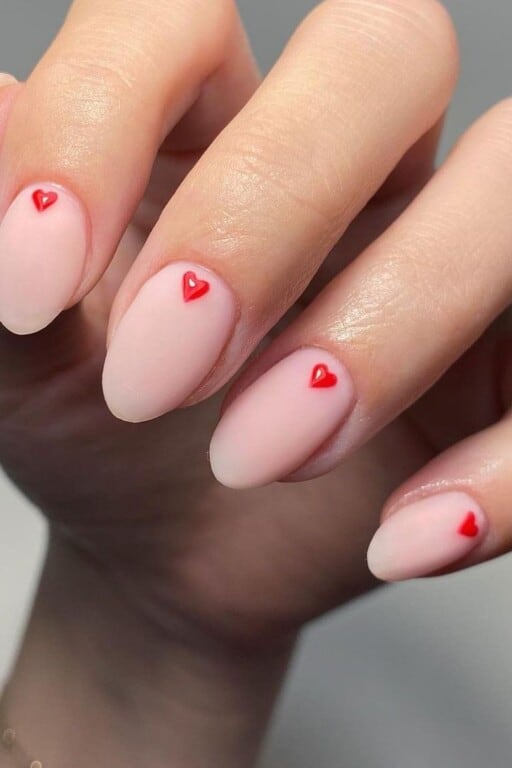 Pink/Nude Split Heart Nails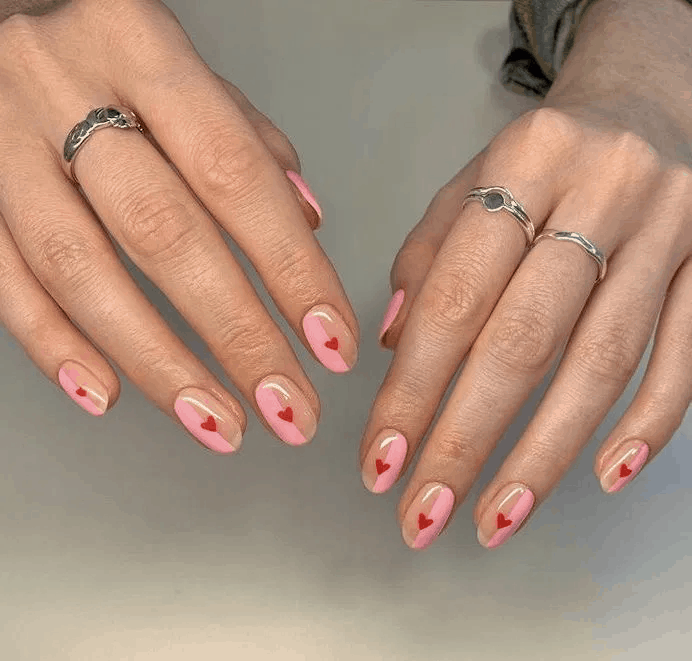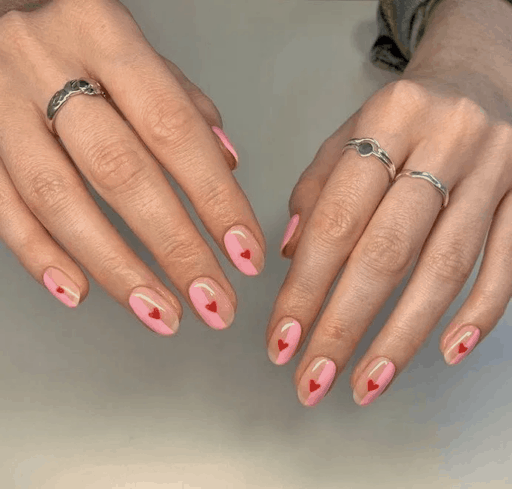 Semi-Sheer Polish With Heart Accents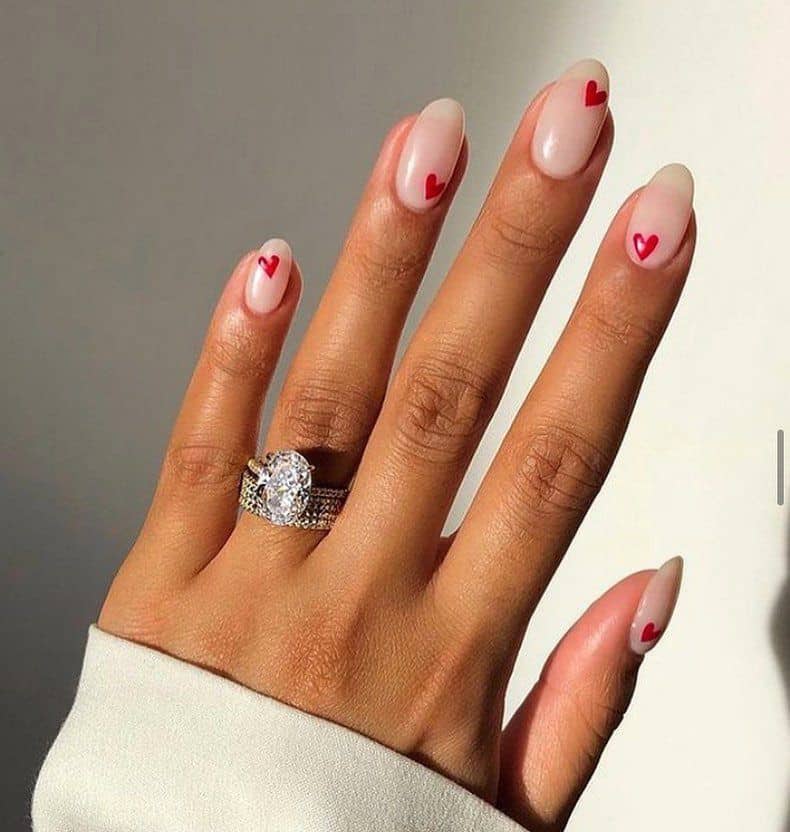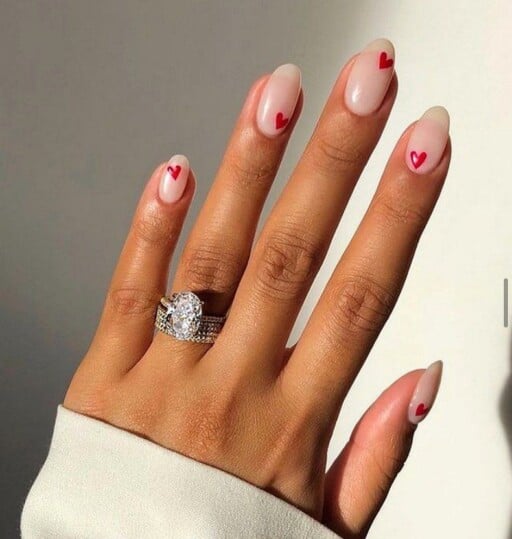 Barbie Pink With Black Hearts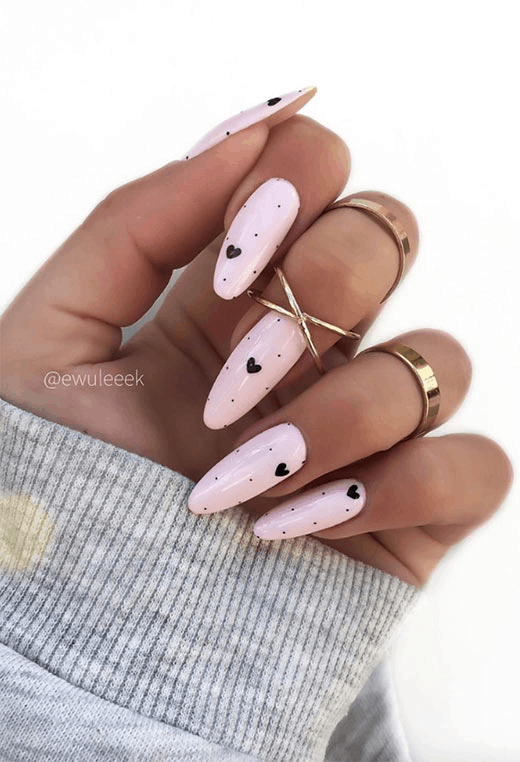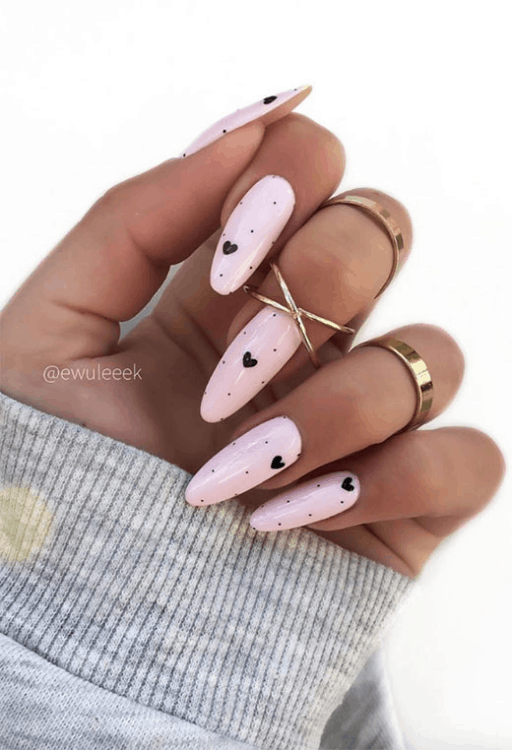 Soft Opal With Red Heart Accents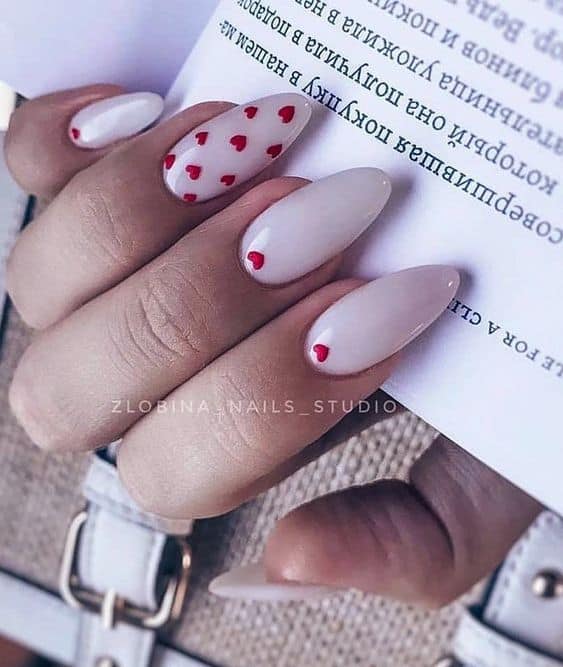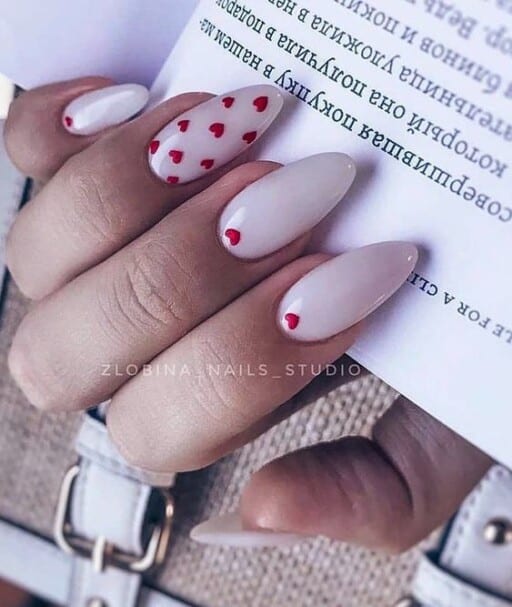 Dark Nude With Black Hearts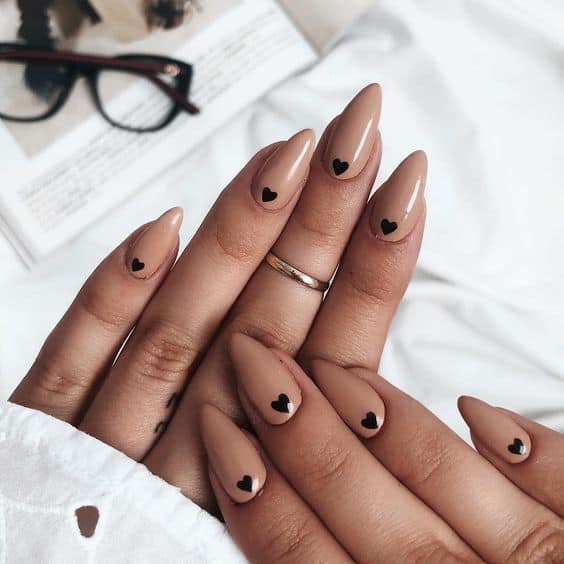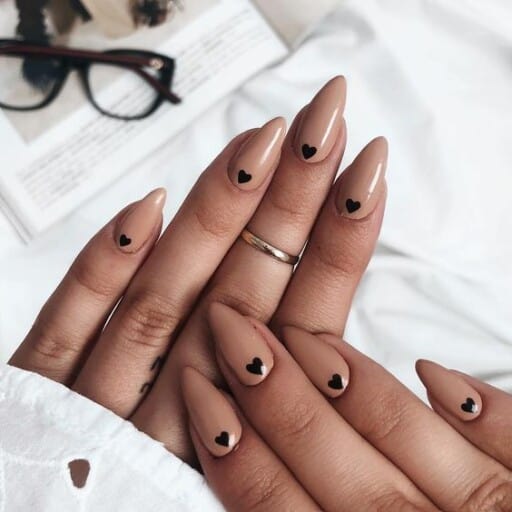 Pink With Red Heart Base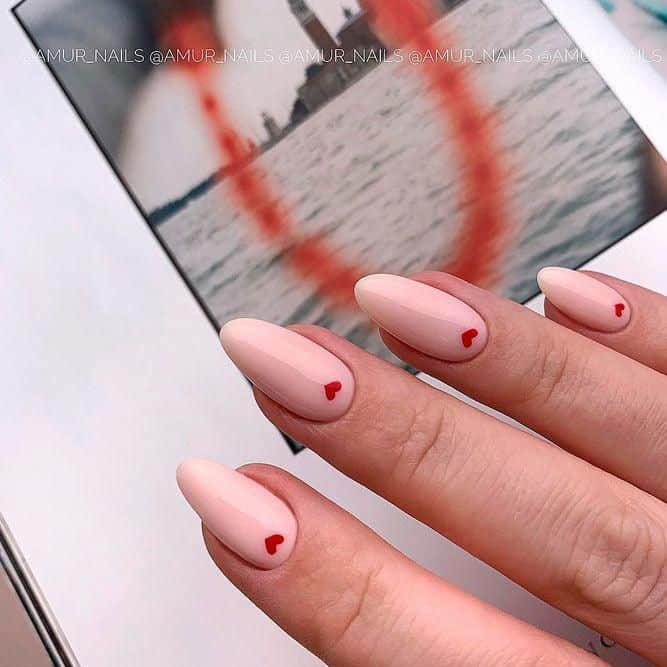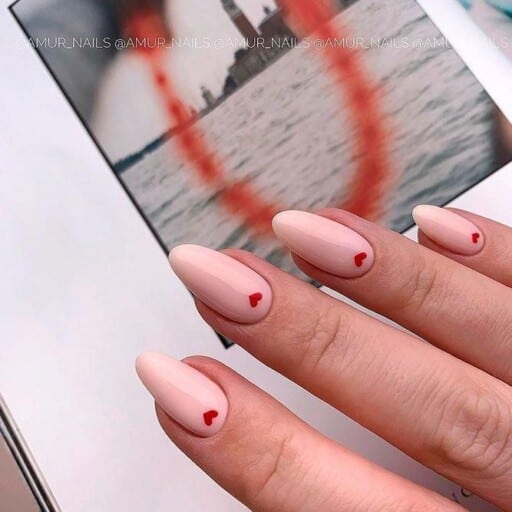 Black Heart Accent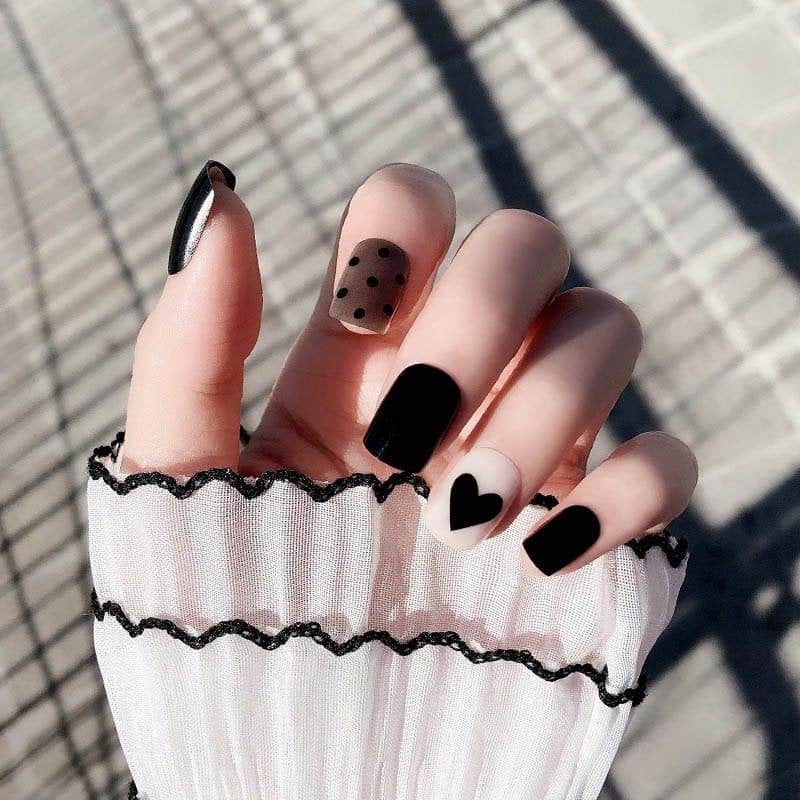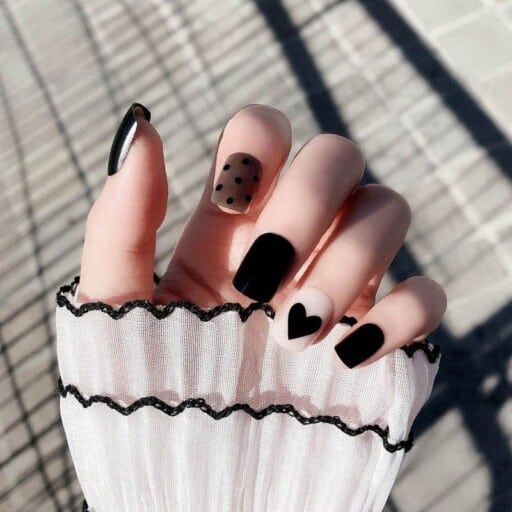 Polka-Dot Hearts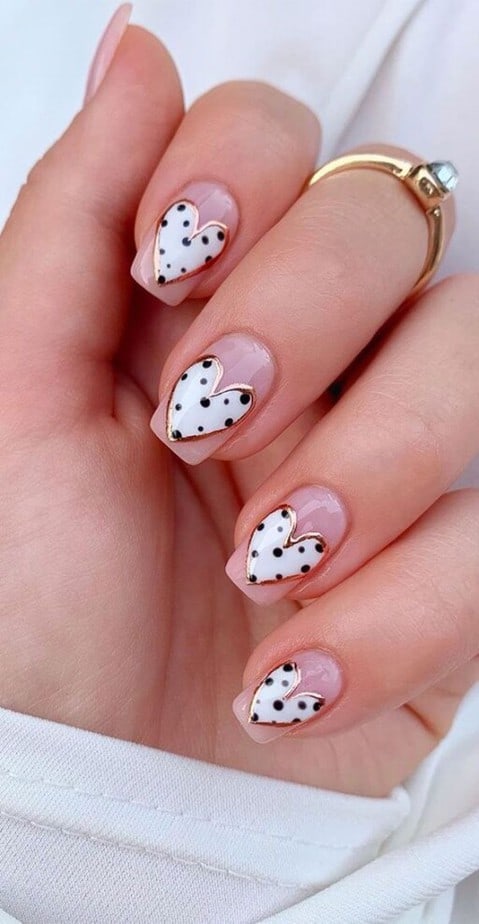 Bright Red Heart Tips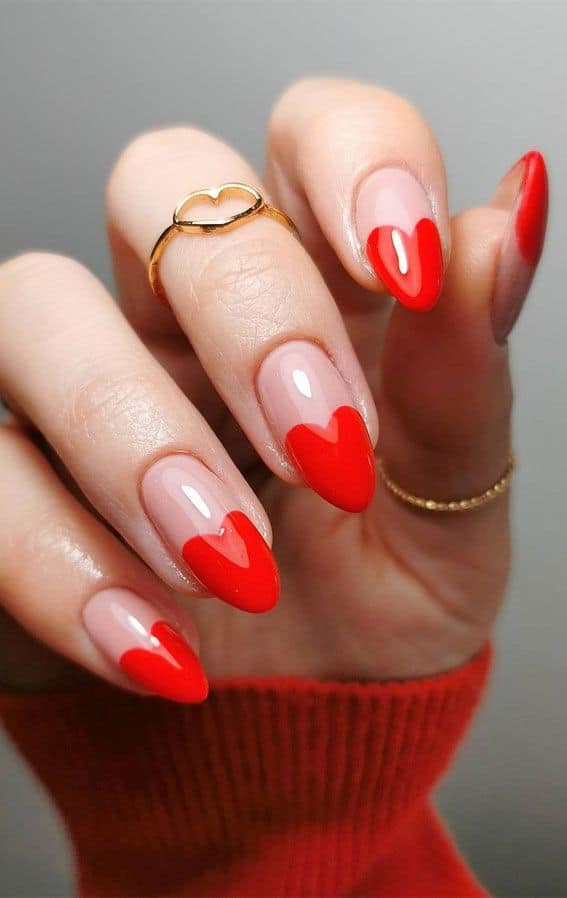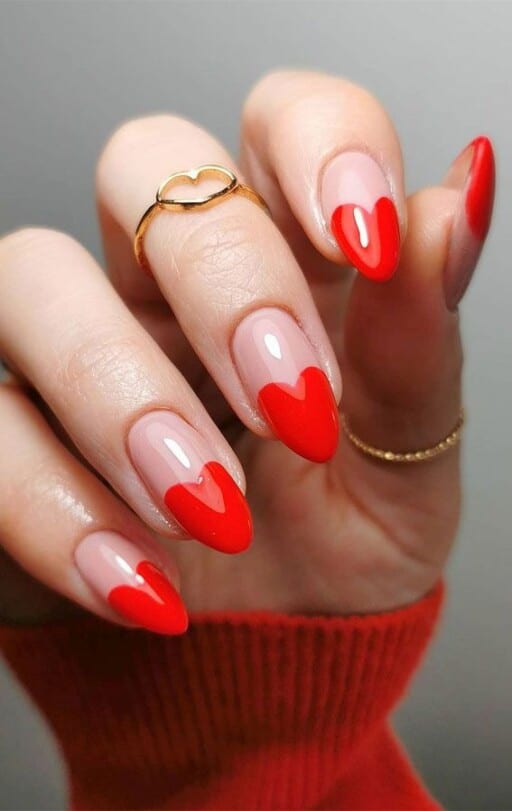 Pink Design With Heart Accent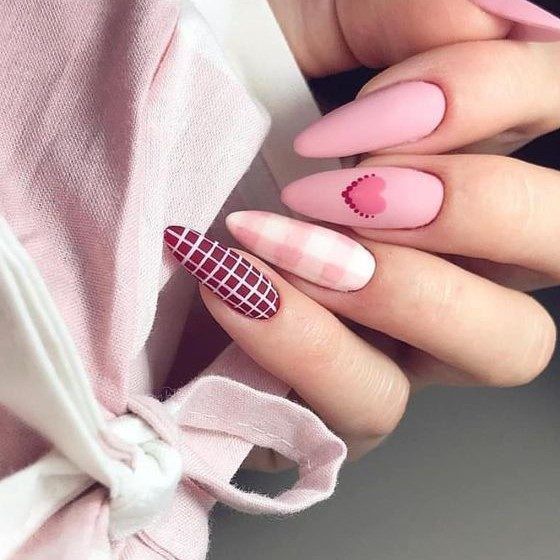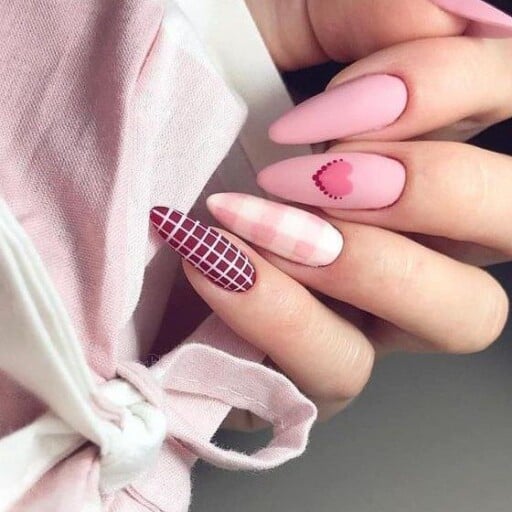 XOXO Pink, Red, & Black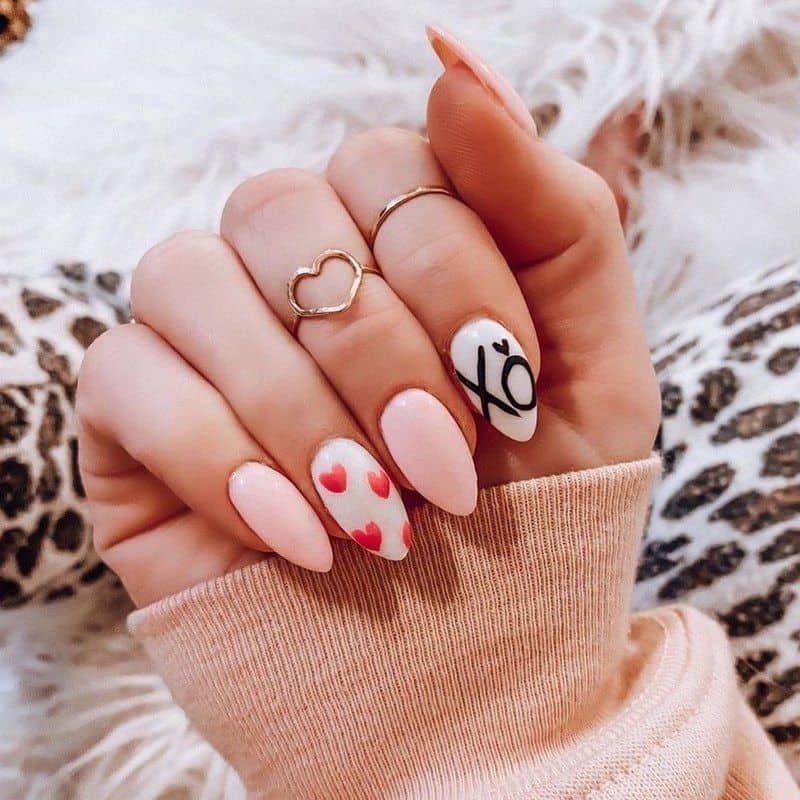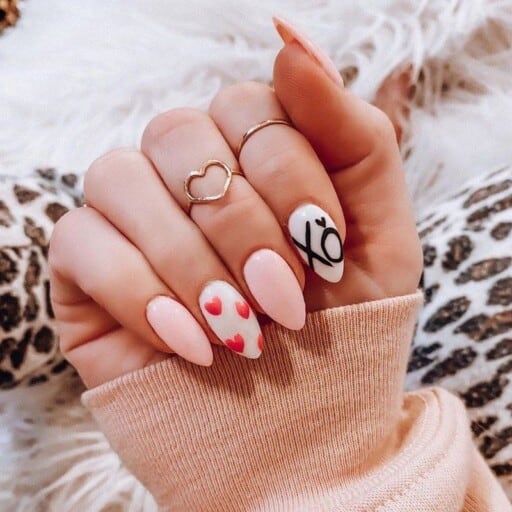 Abstract Design With White Hearts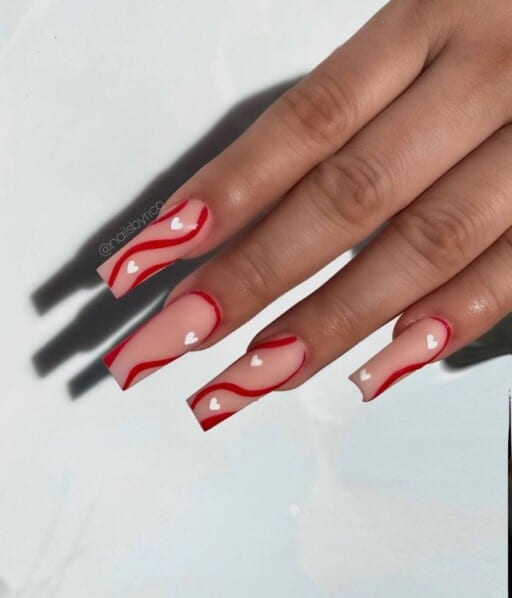 Clear With Black Hearts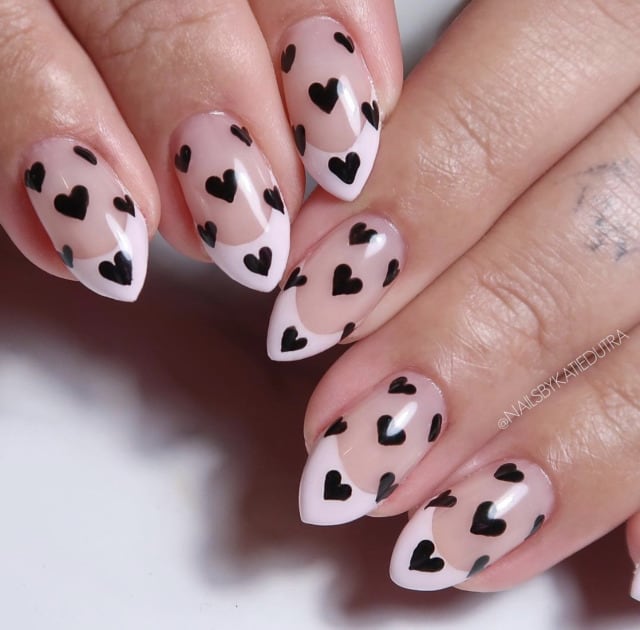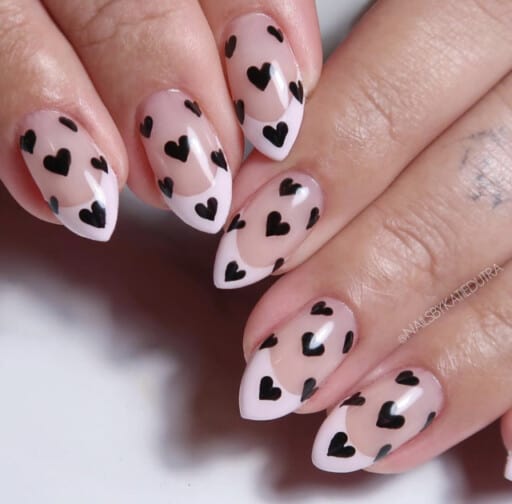 Black Nails With Cutout Hearts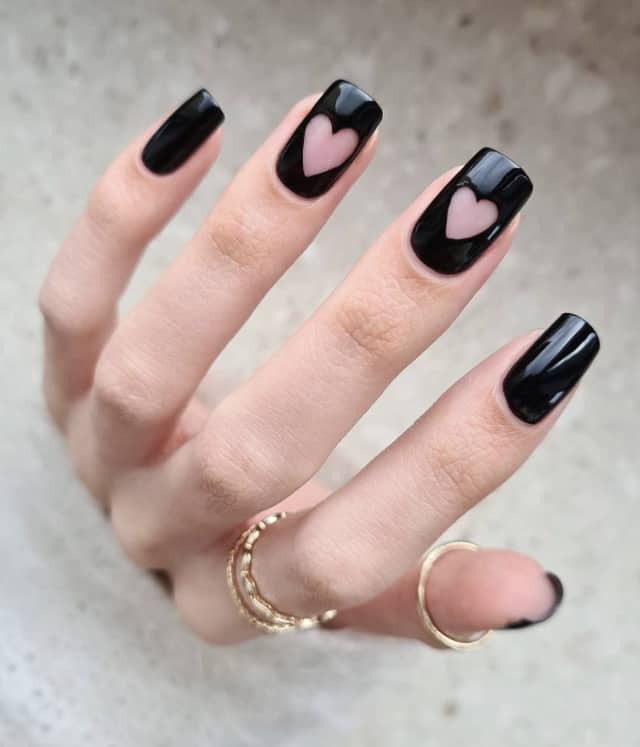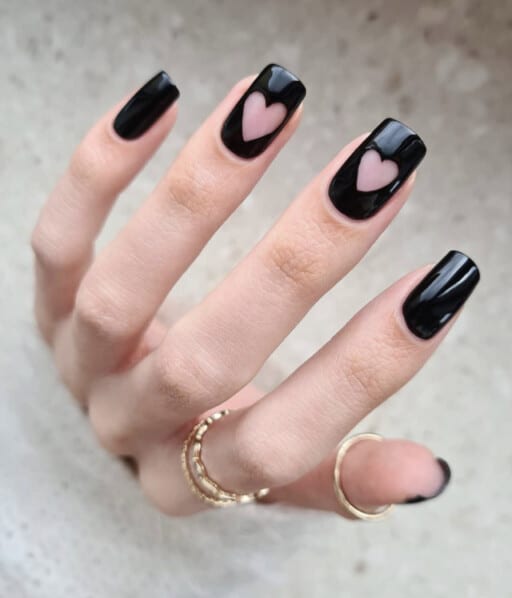 Maroon Nails With Cutout Hearts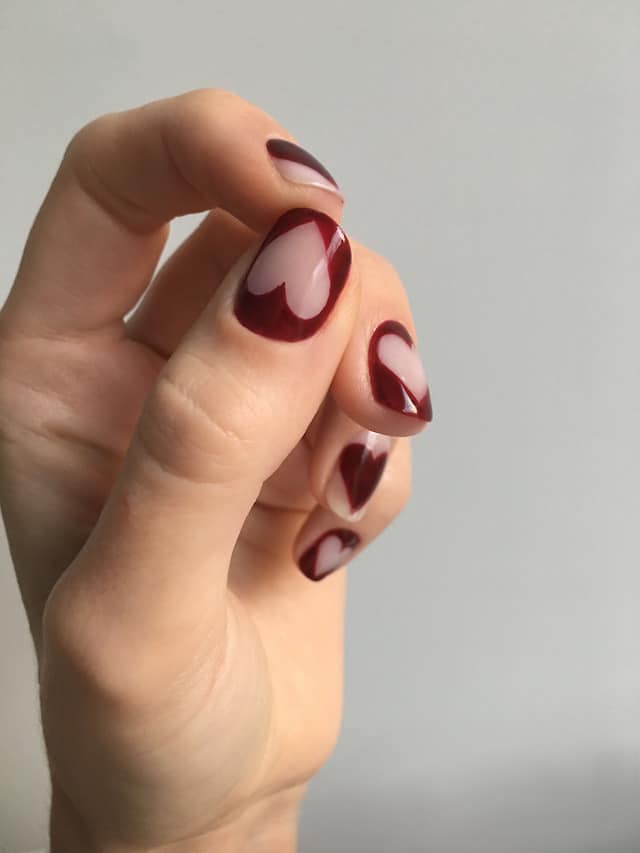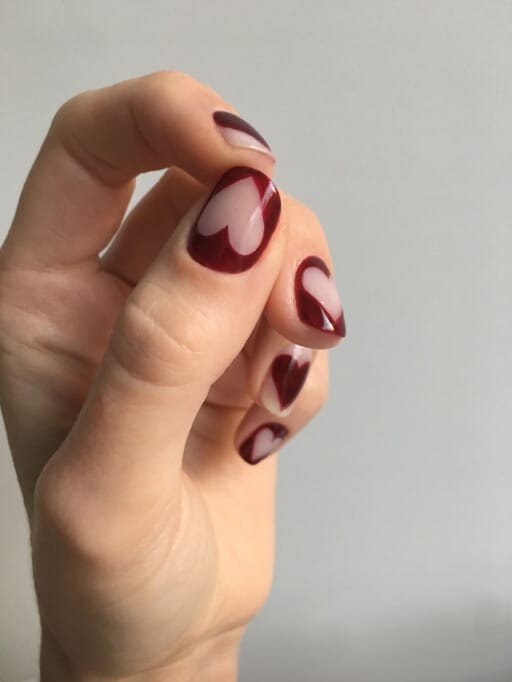 Red Stiletto Nails With Pink Hearts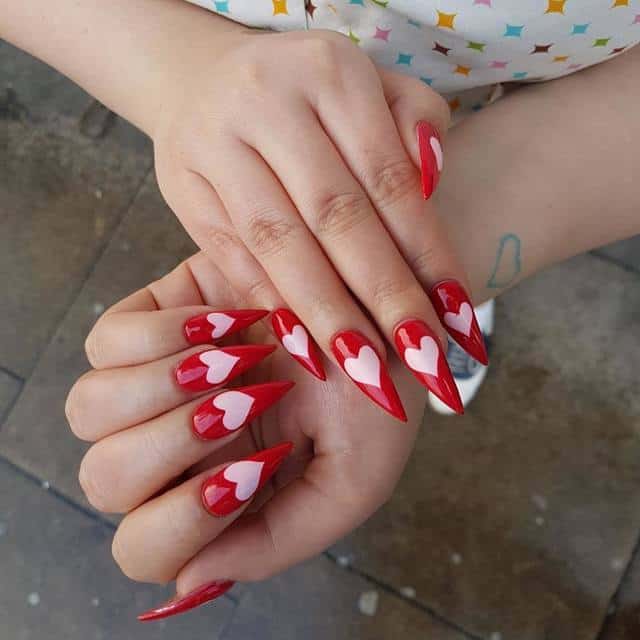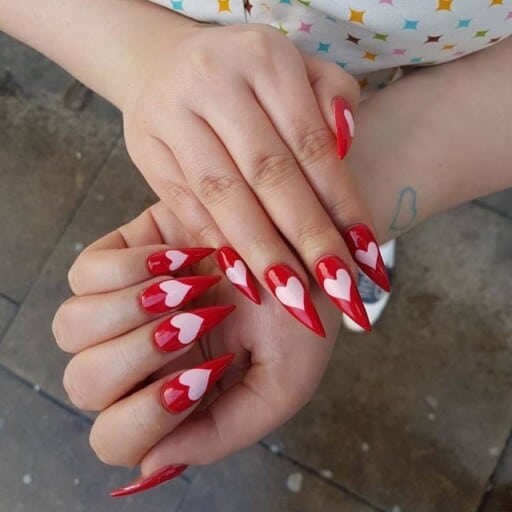 Black Heart Tips With Silver Heart Accents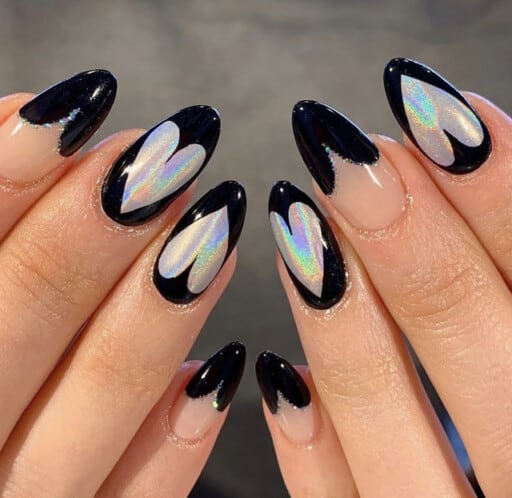 Shimmer Pastel Hearts On Acrylics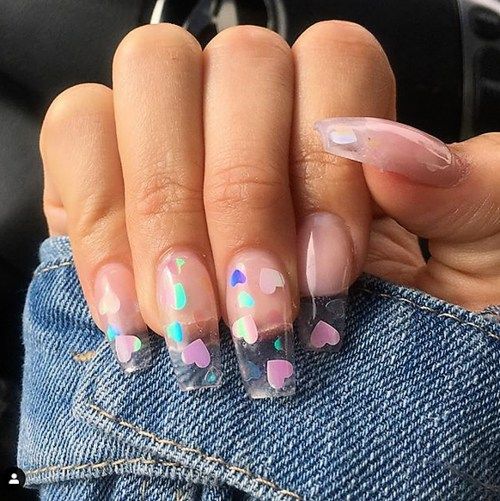 Red Hearts With Red Tips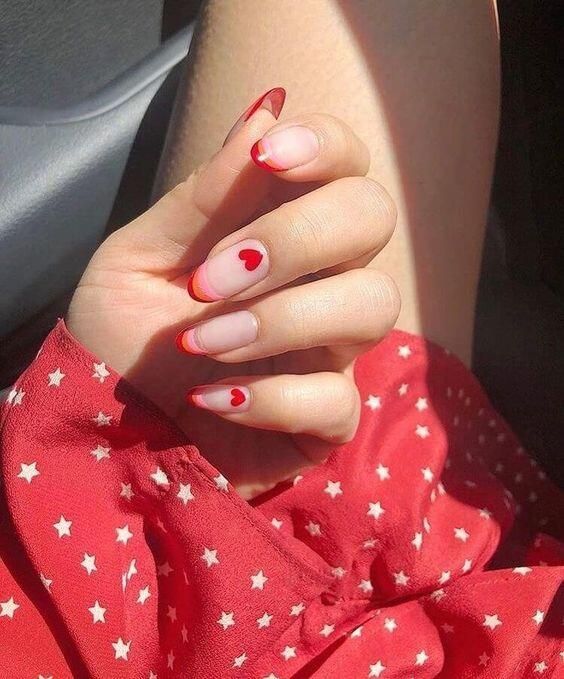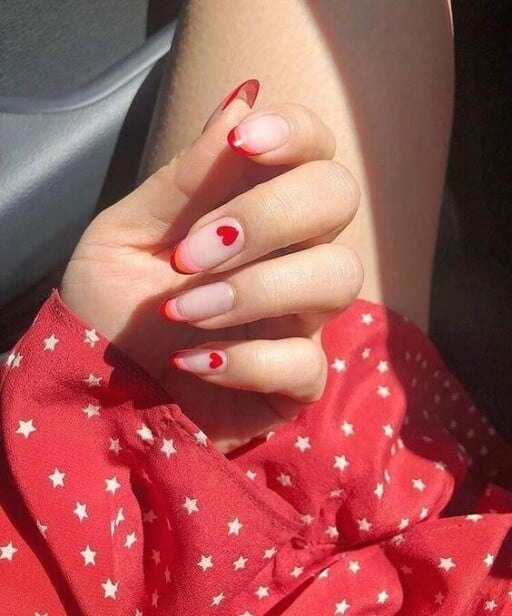 Pink & Purple Shiny Hearts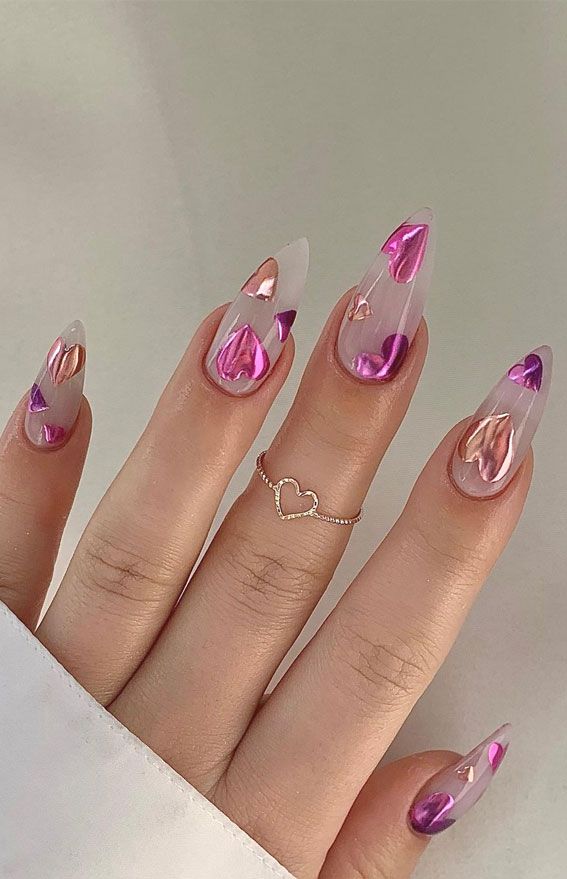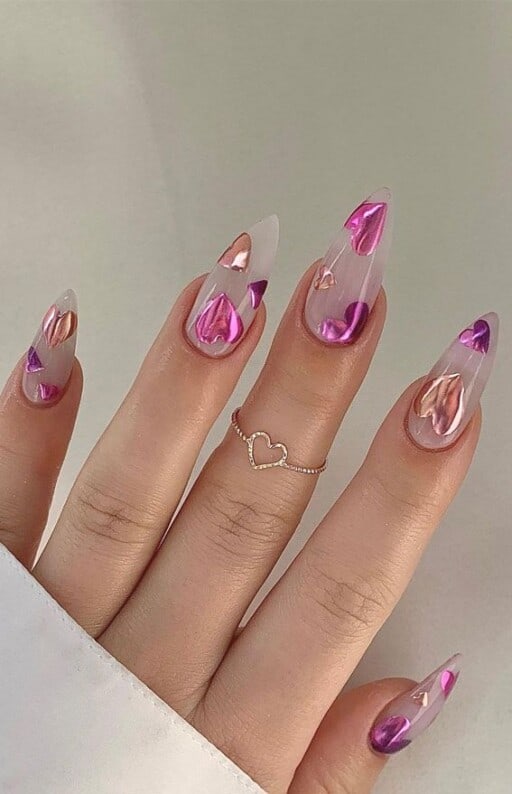 Pastel Nails With Heart Accents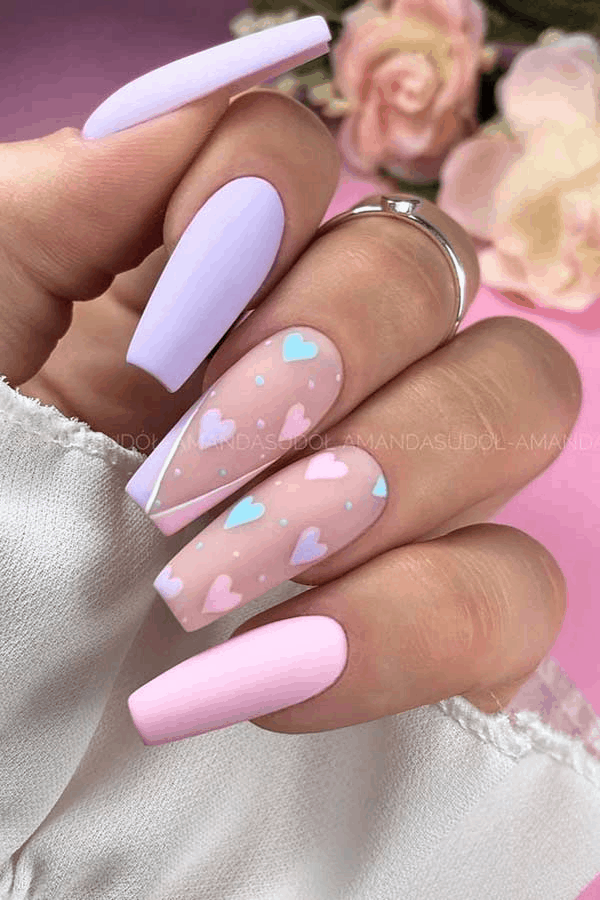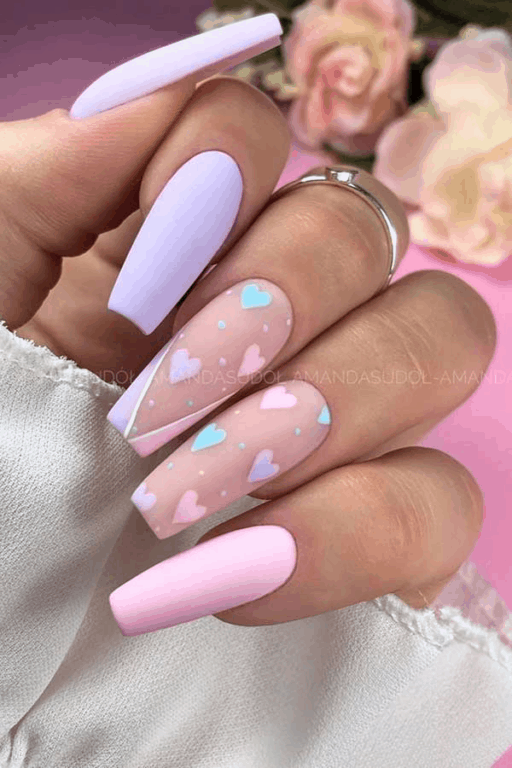 Sheer White With Red Hearts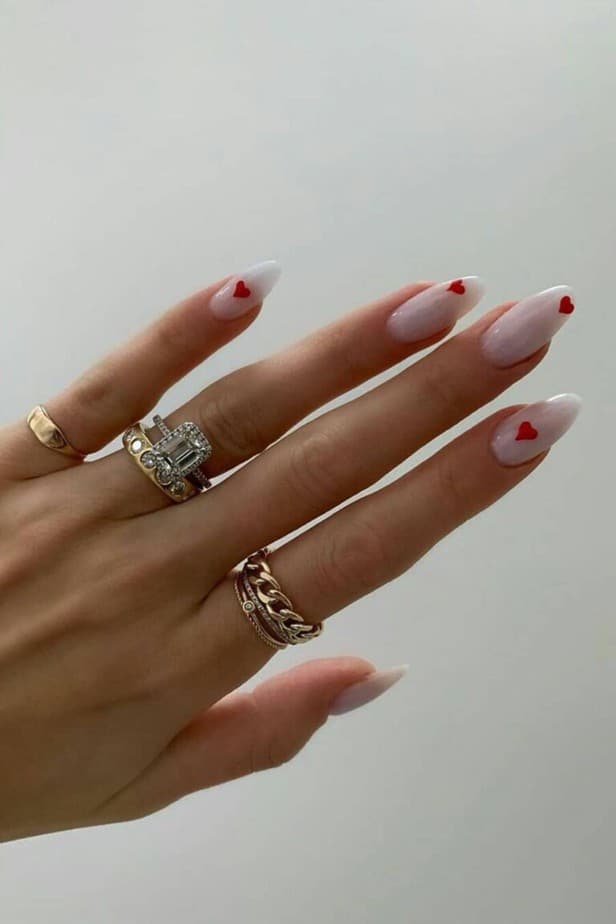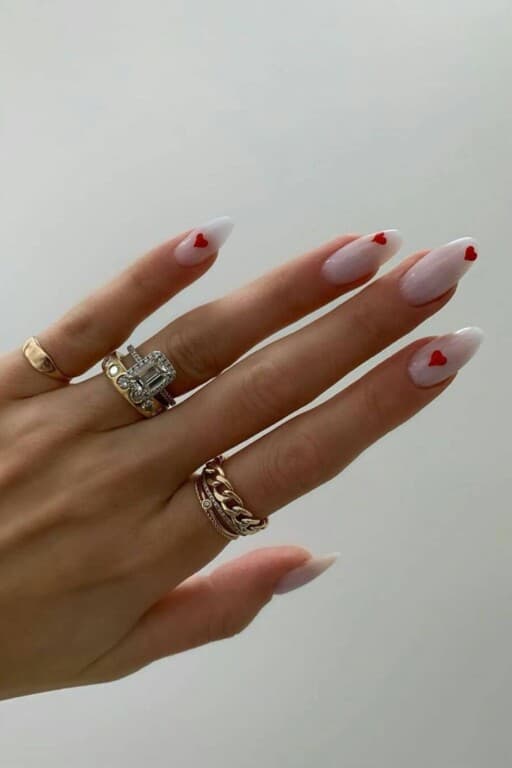 Nude With Red Heart Accents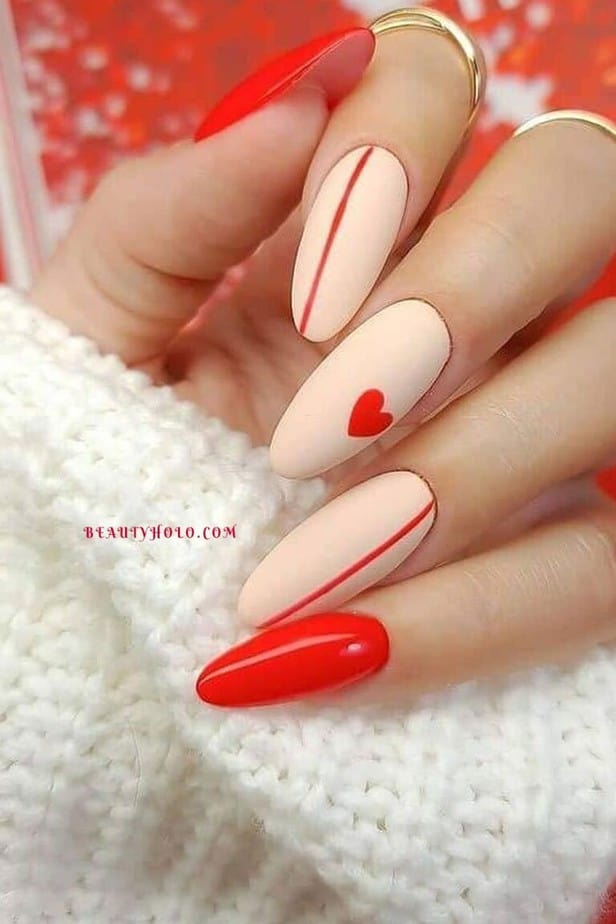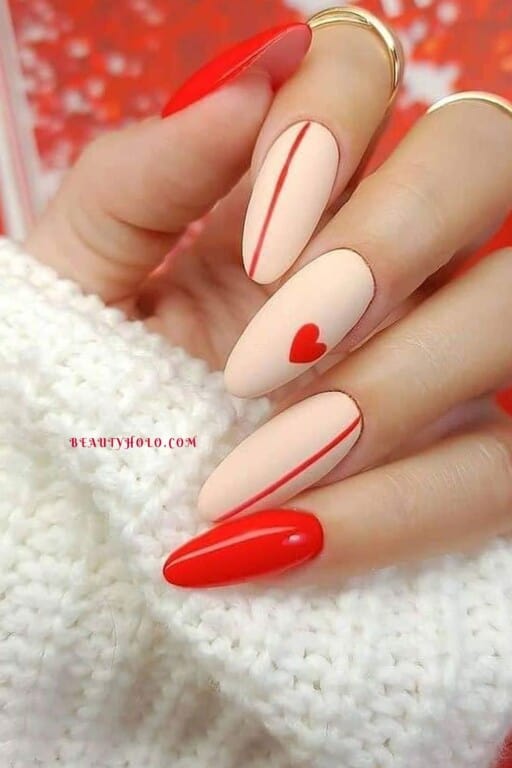 Nude With Single Heart Accent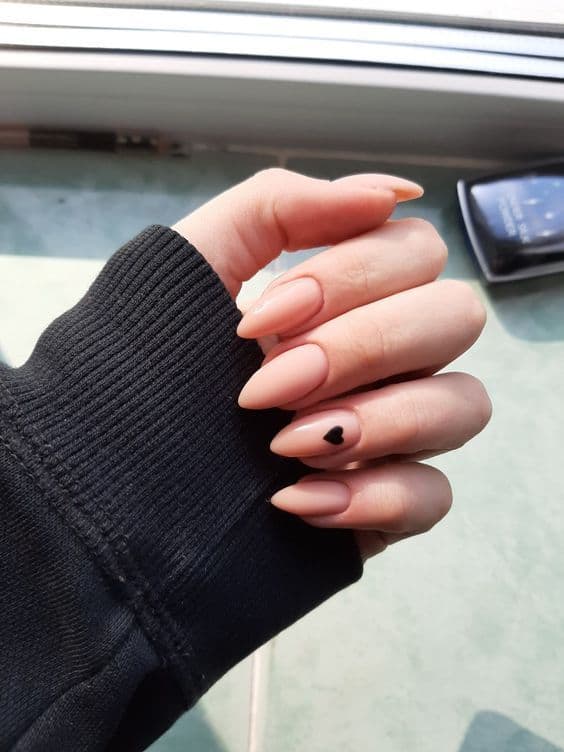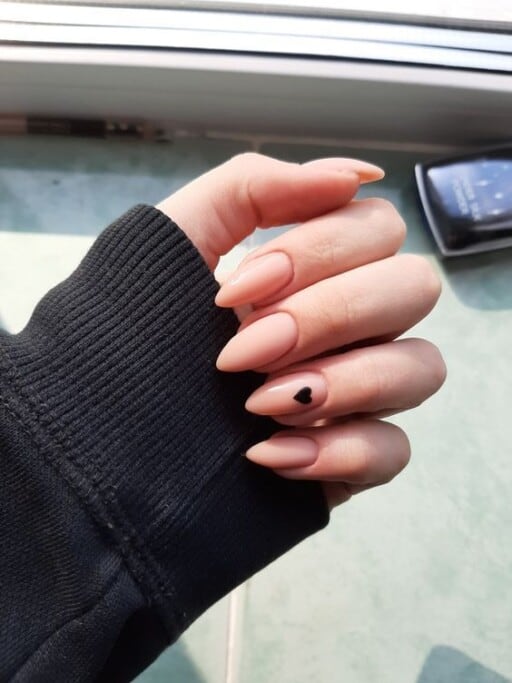 White Heart Tips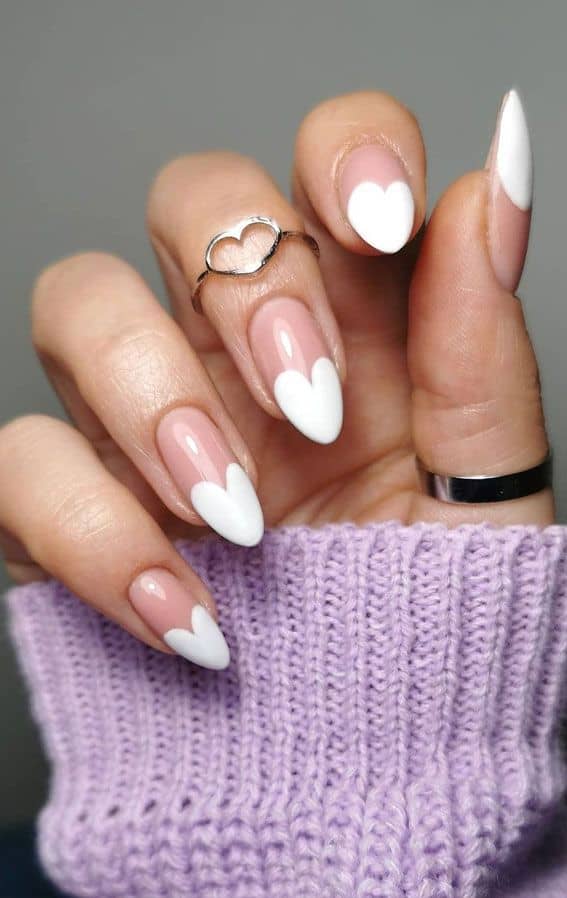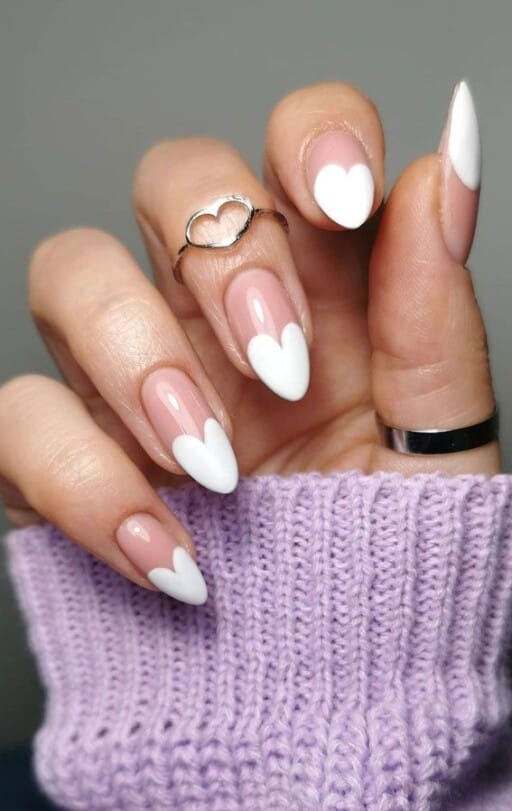 Black Hearts With Rounded Tips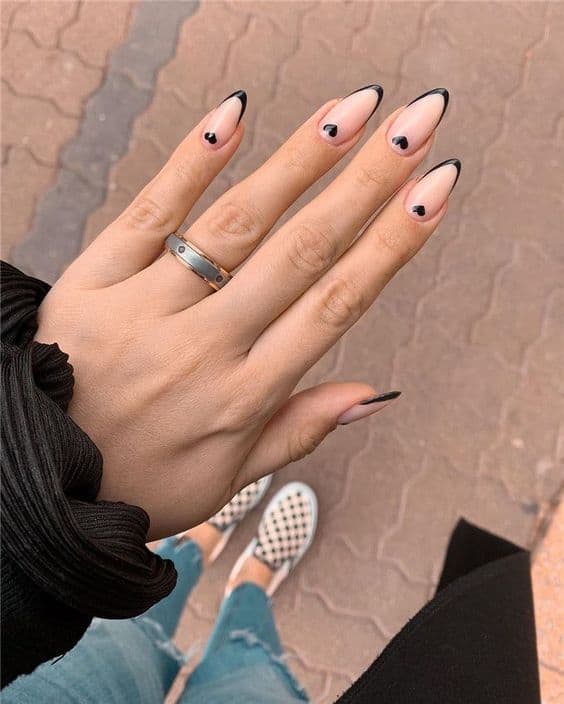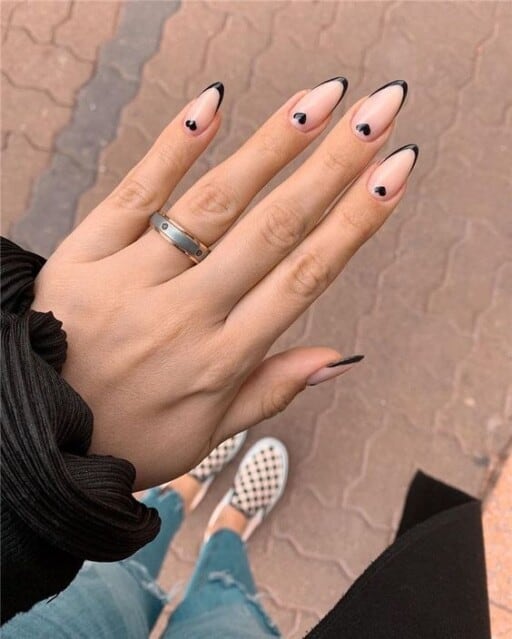 Trippy Heart Design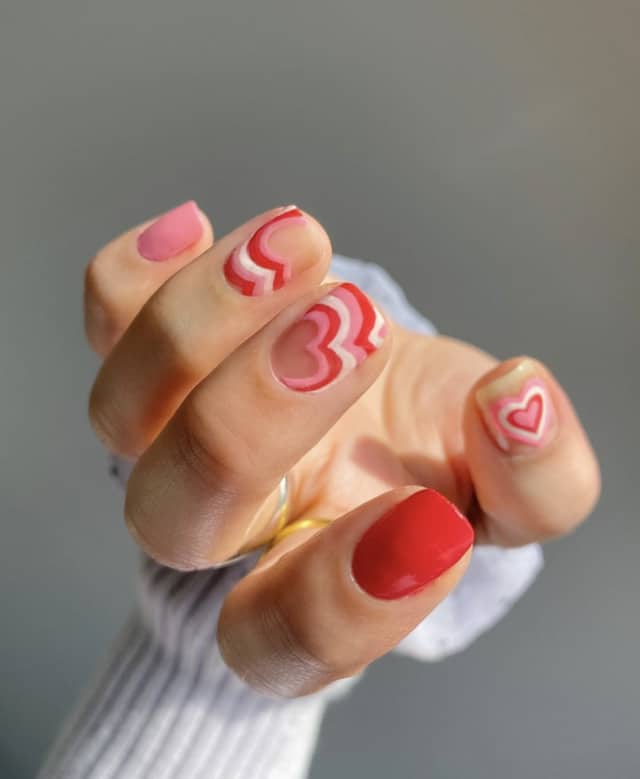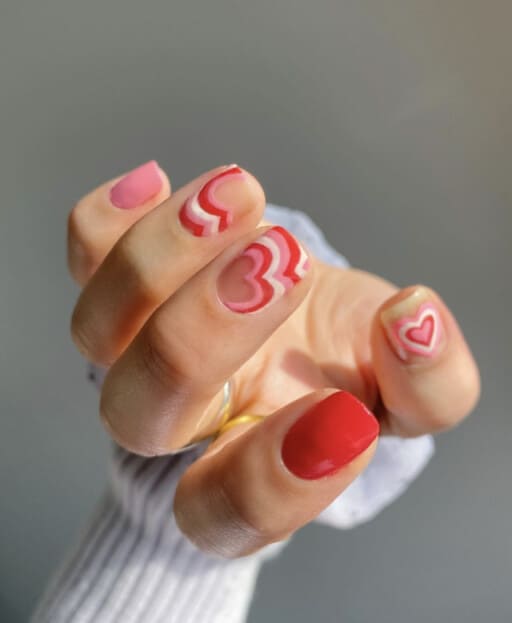 Matte Shades with Stick On Hearts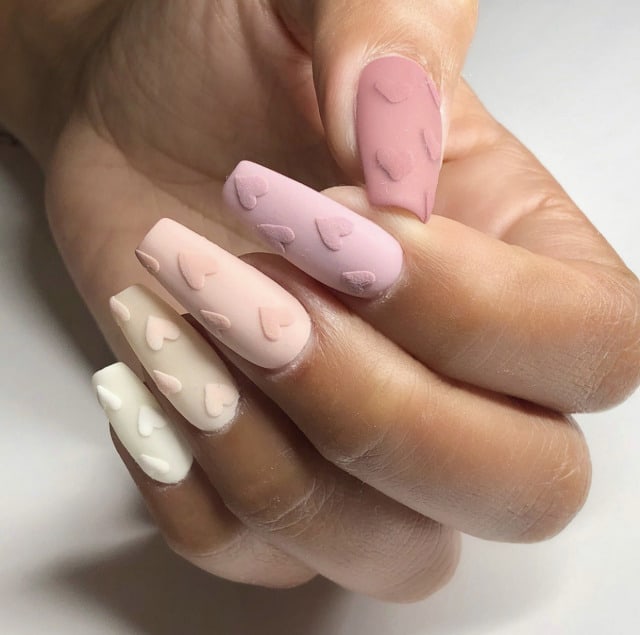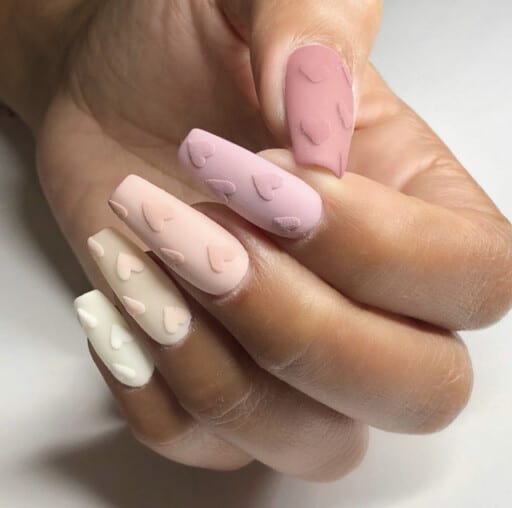 Pink With Shimmer Heart Accent Nail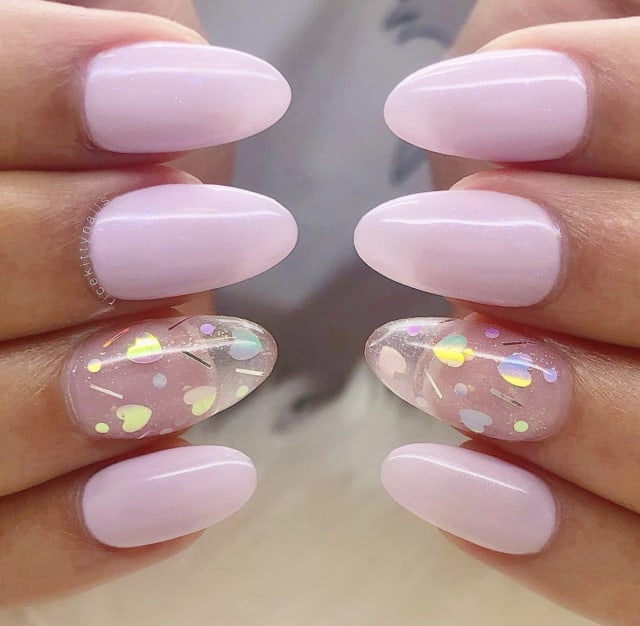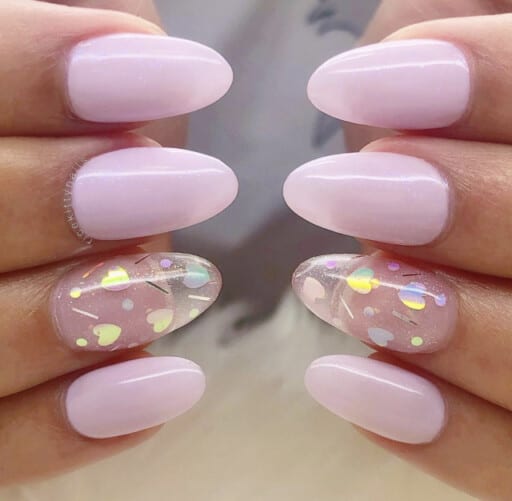 Coffin Nails With Hearts & Swirls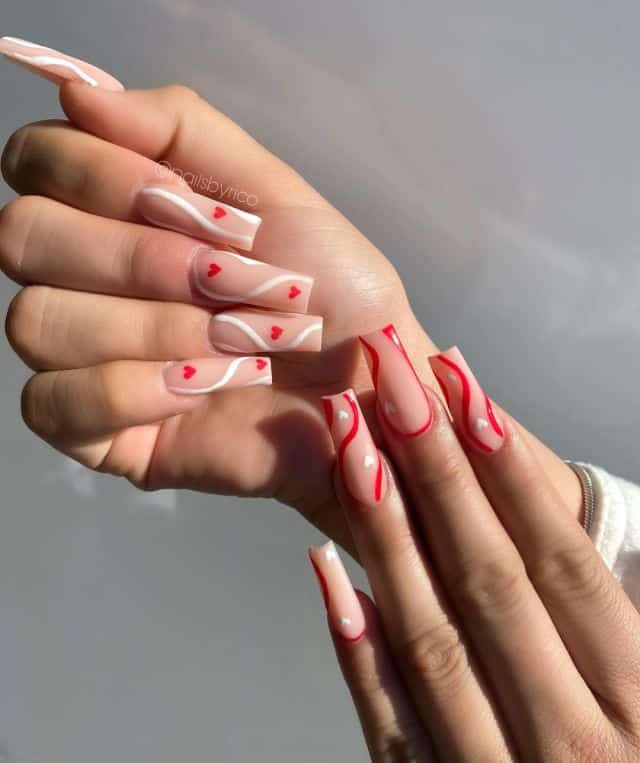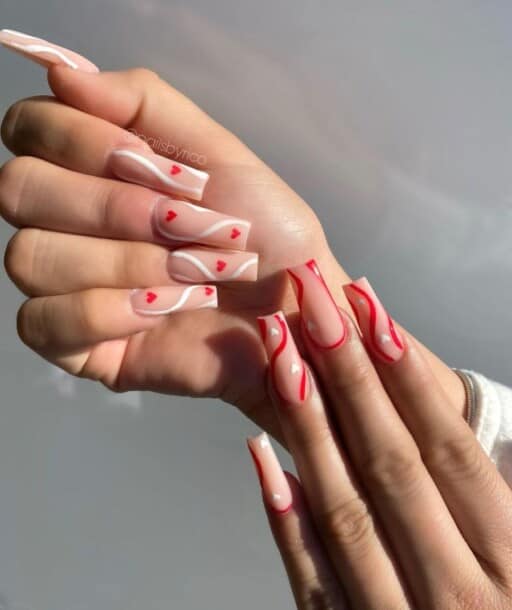 Dark Red Heart Tips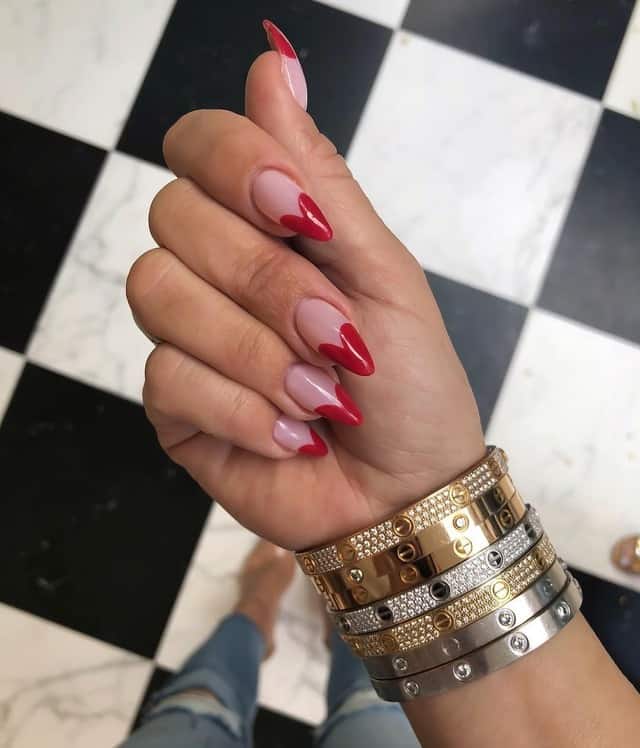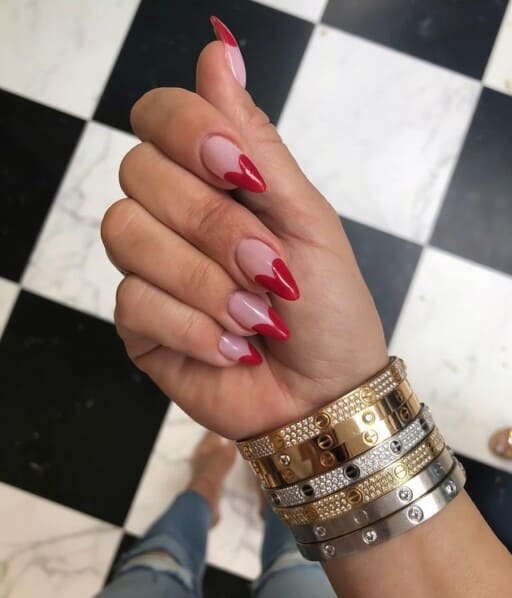 Turtle Print With Hearts
Pastel Heart Tips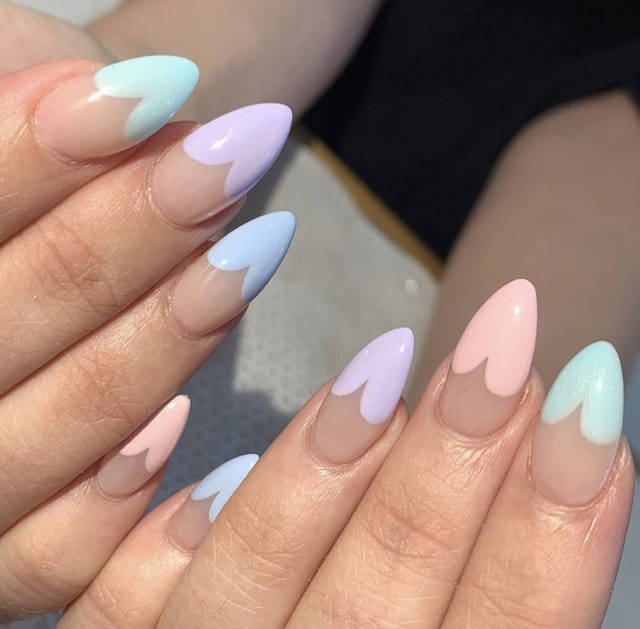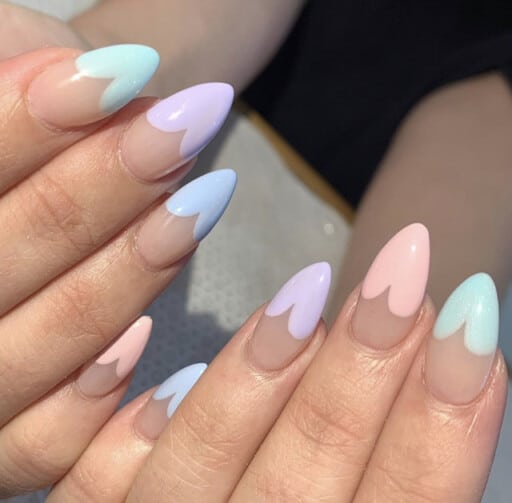 Shades Of Red & Pink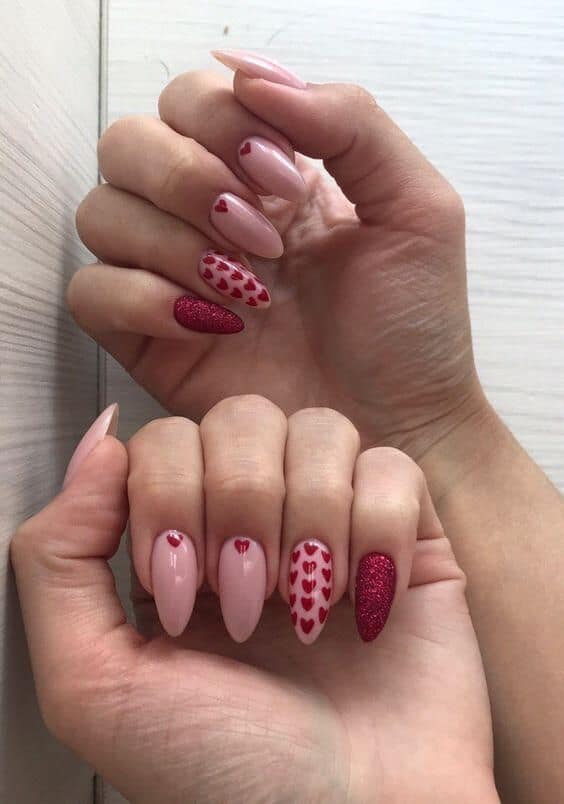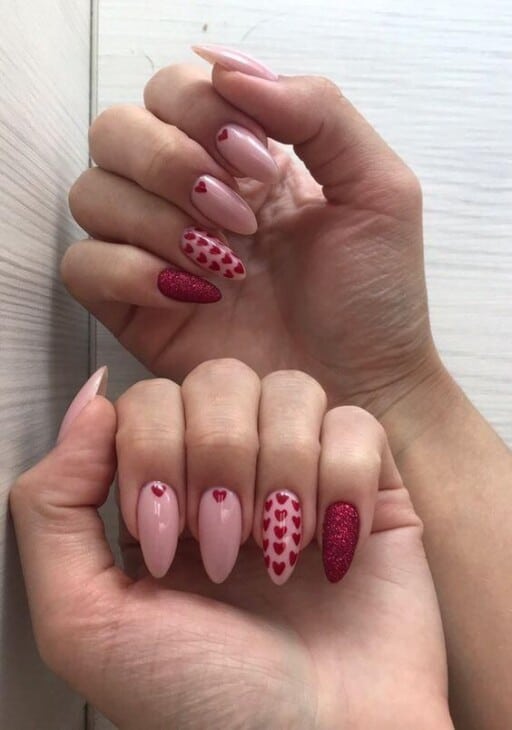 Short Pastel Tips