Flower nails are super trendy right now. Whether you're incorporating a small floral design or drawing large flowers on each nail, you can be sure that your nails will be super edgy.
I personally love flower nails! I find that they're very delicate but abstract. They all a special something to any manicure without being too girly. Plus, there are so many types of flowers you can do.
Today, I'm sharing my favorite flower nail designs for inspiration. These nails work for all seasons, although you'll notice that some veer towards a specific time of year. However, you can always change up the color and design to make the manicure style your own.
Trendy Flower Designs Right Now:
Although flowers in general are trendy on nails, there are a few specific designs that are super popular right now.
The Accent Nail. You can certainly do a pretty floral design on all of your nails, and you'll see many inspiration photos below that are filled with flowers, but the accent nail is especially in. This means that only one or two of your nails has a flower design, while the others are plain or have a different type of design.
Flower Tips. Various types of French tips are back in, but colored tips with flowers on them are especially adorable. See the photos below for more details.
Clear Nails With Flowers. I'm loving clear nails, but I especially love a semi-sheer polish with a few dainty floral designs over the nail.
How To Do Flower Nails:
These nails are all pretty tricky to do at home.
If you do want to take a stab at them, I recommend getting stick-on nails from Etsy. There are some seriously cute options on there for affordable prices!
Click here to check out all different types of flower nails on Etsy.
Otherwise, you'll have to find a technician that can do these designs. Make sure you ask beforehand because some of them are pretty complicated!
Floral Nails Inspiration:
Here are some of my favorite floral nails and floral manicures! Hopefully, these photos show you what's trendy right now and give you inspiration for your next manicure.
Feel free to save any of these photos for later. Just press and hold, then click save to camera roll.
Enjoy!
White And Clear With Flowers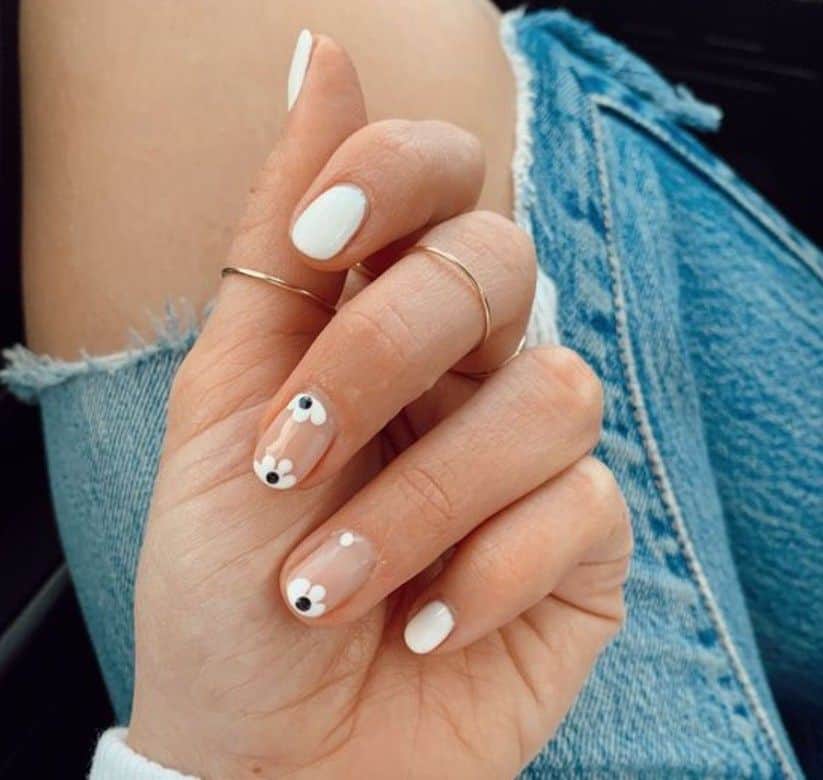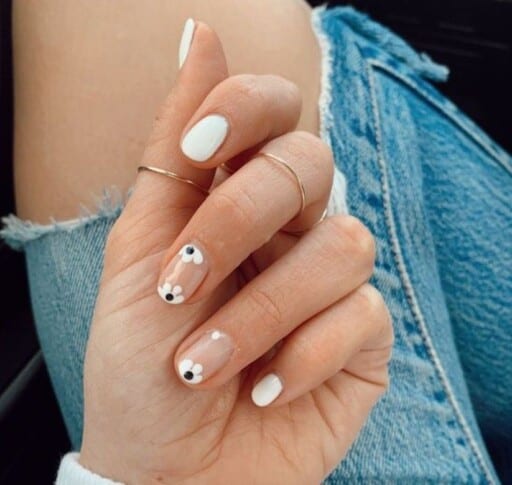 Yellow With Clear Flowers

Soft Pink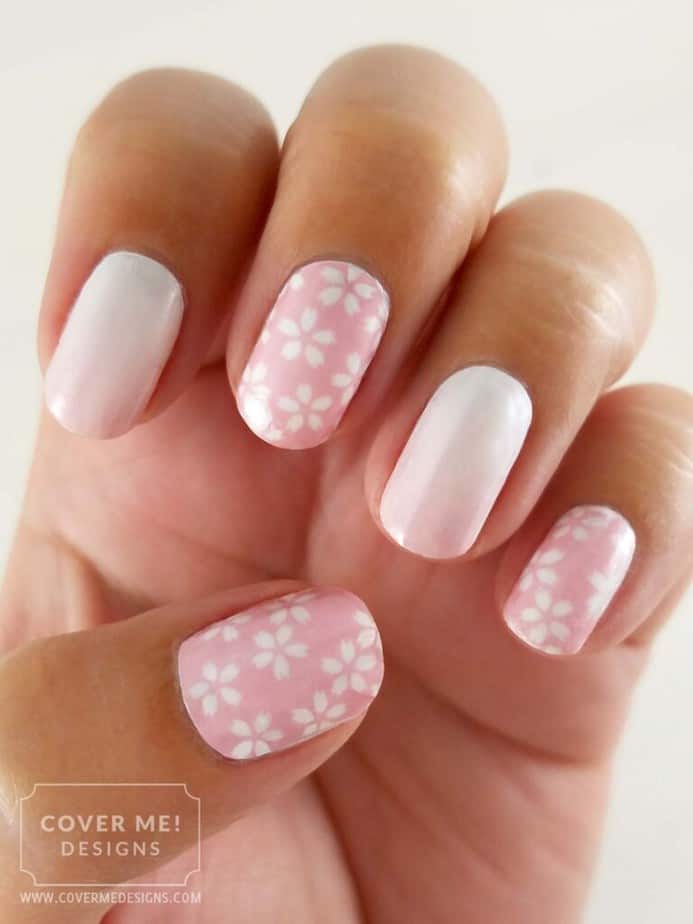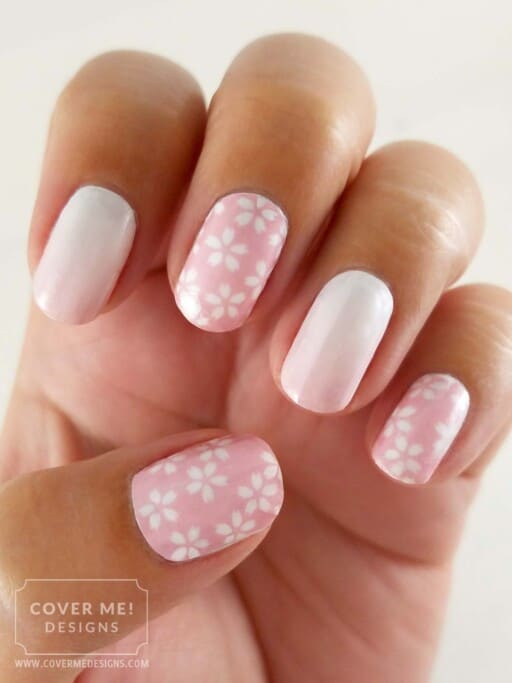 Clear With Yellow Flowers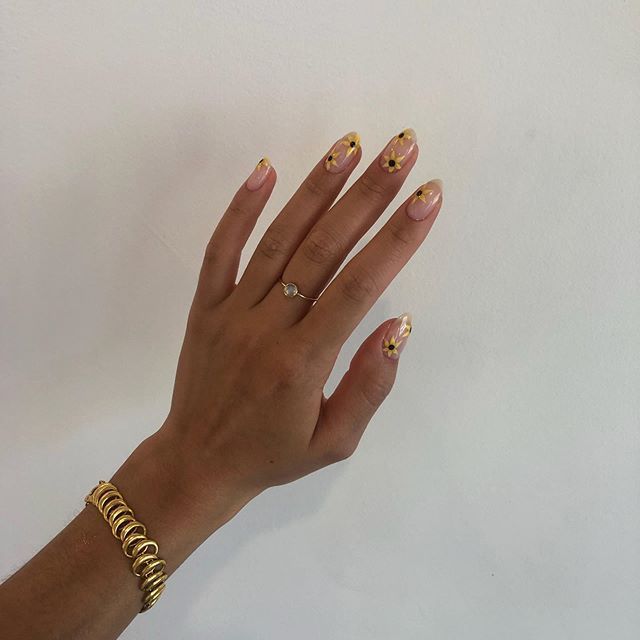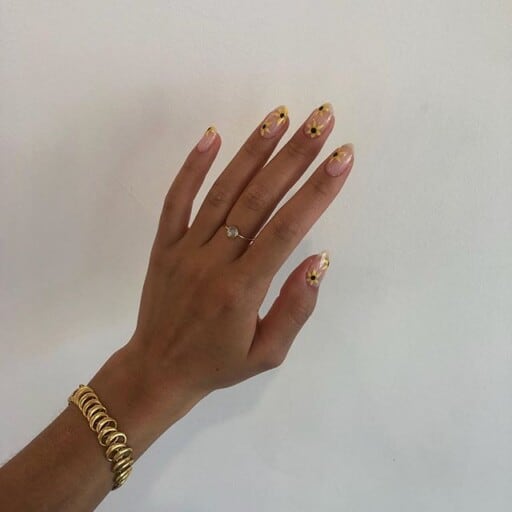 Dainty Purple Flowers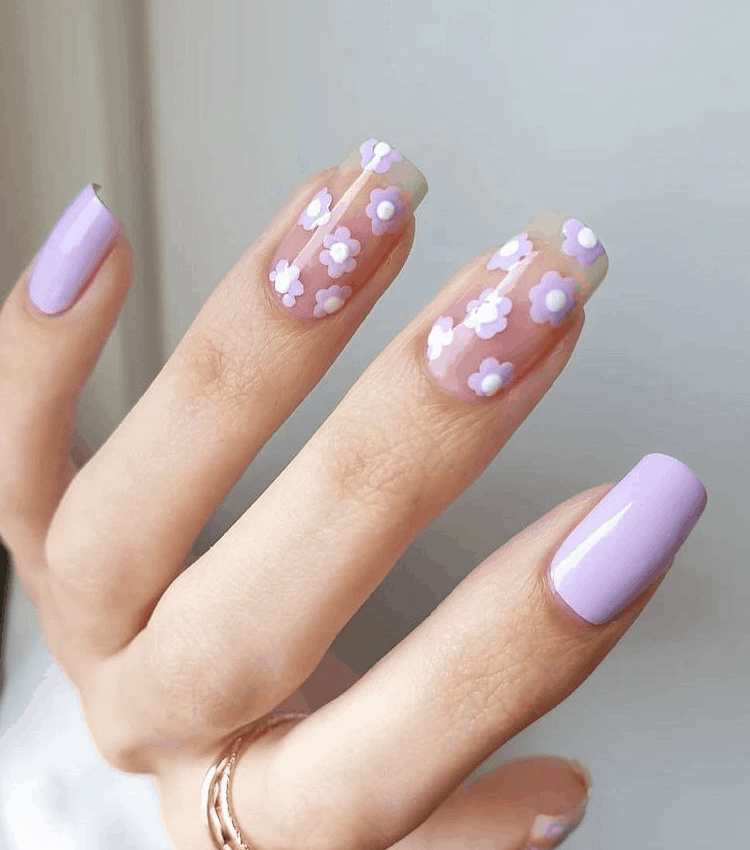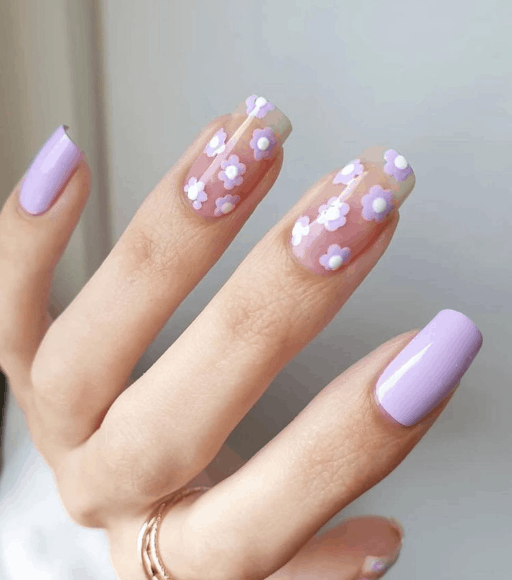 Sprigs Of Lavender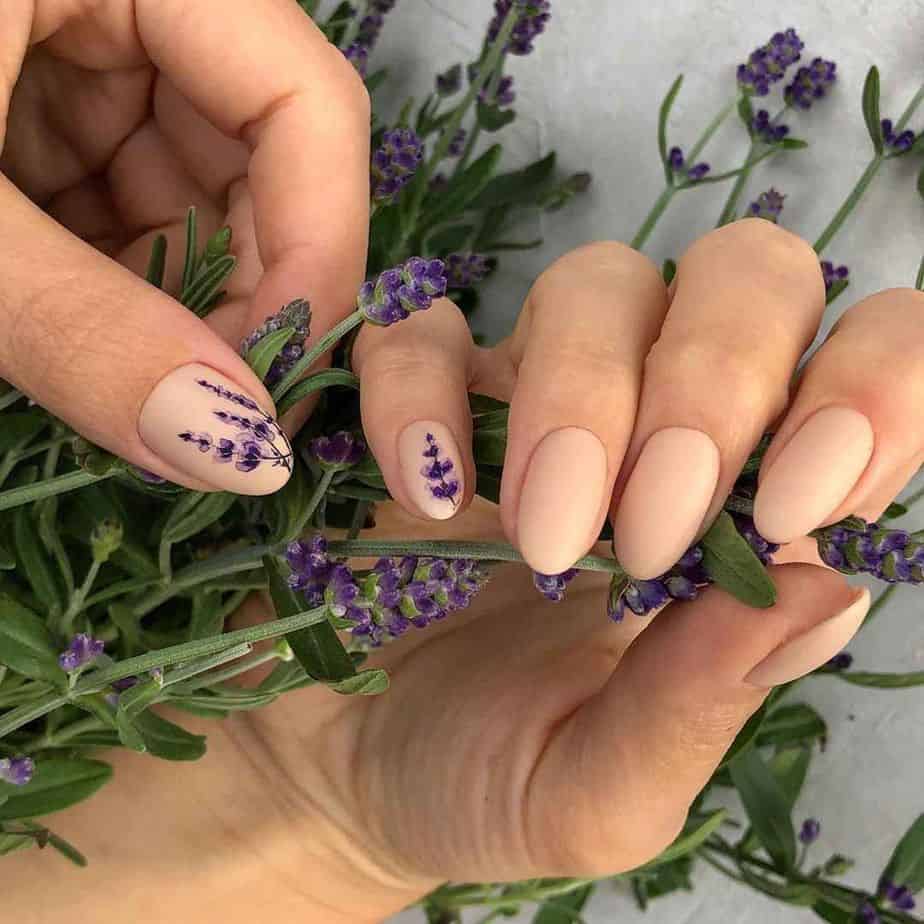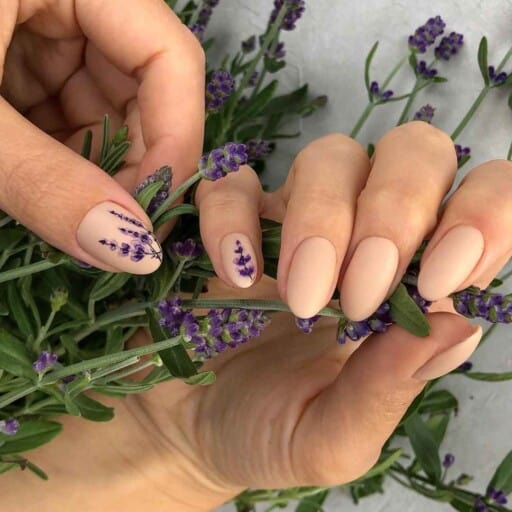 Multi-Colored Flower Design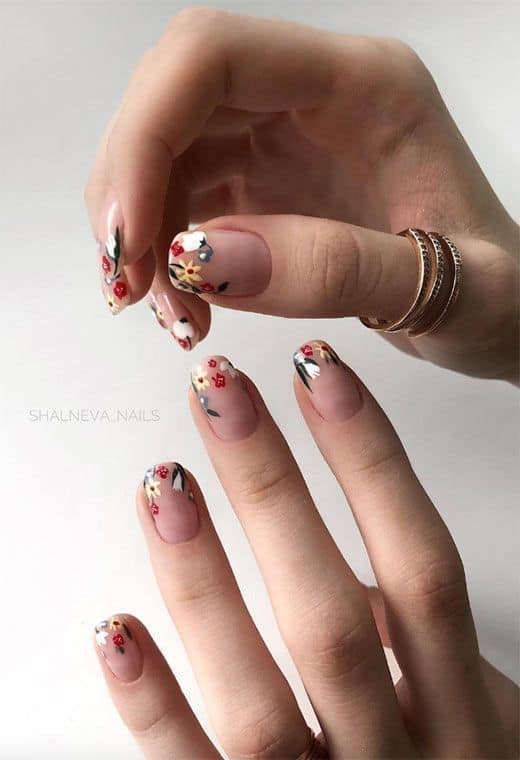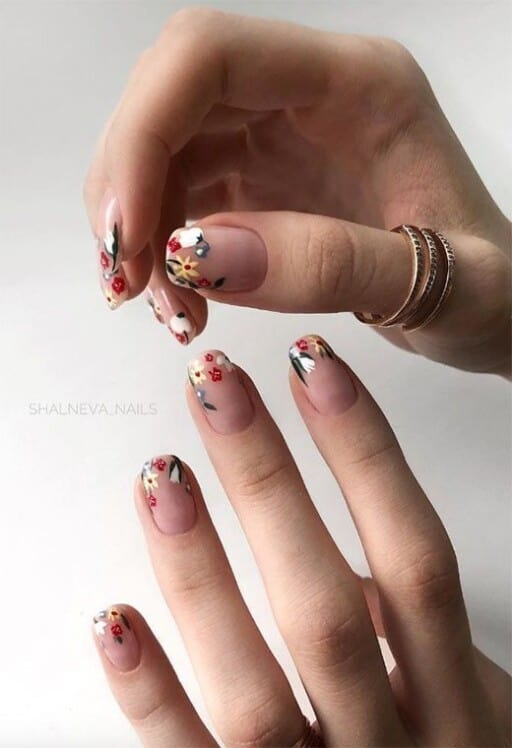 Shades Of Neutral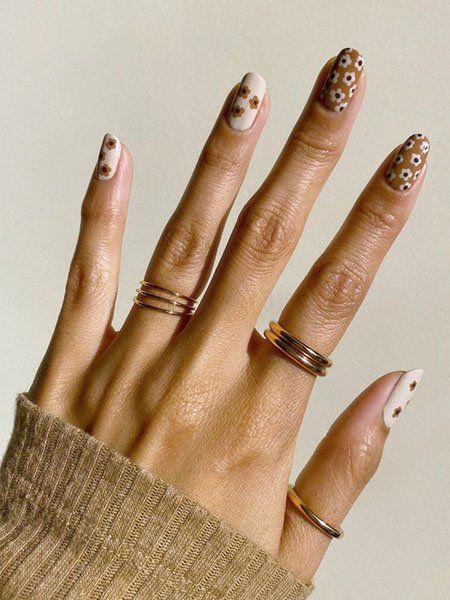 Soft Tropical Flowers With Gold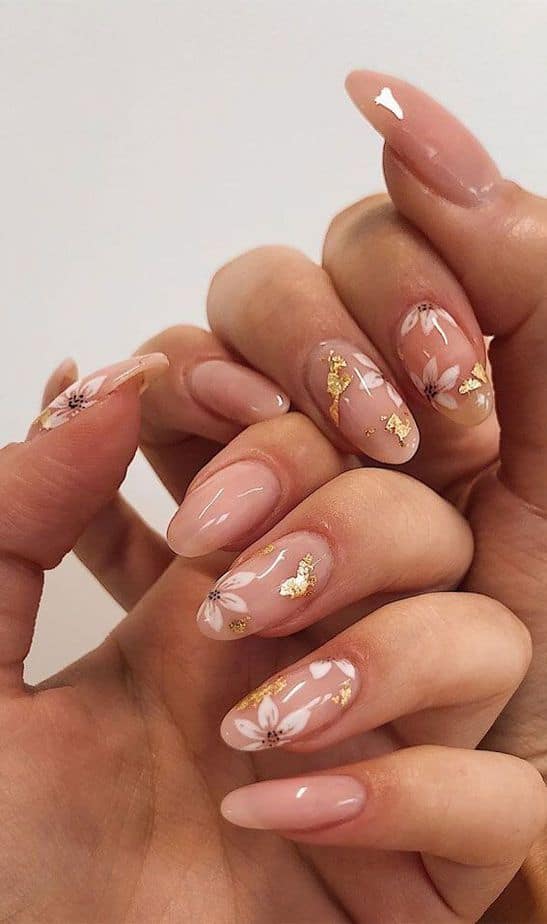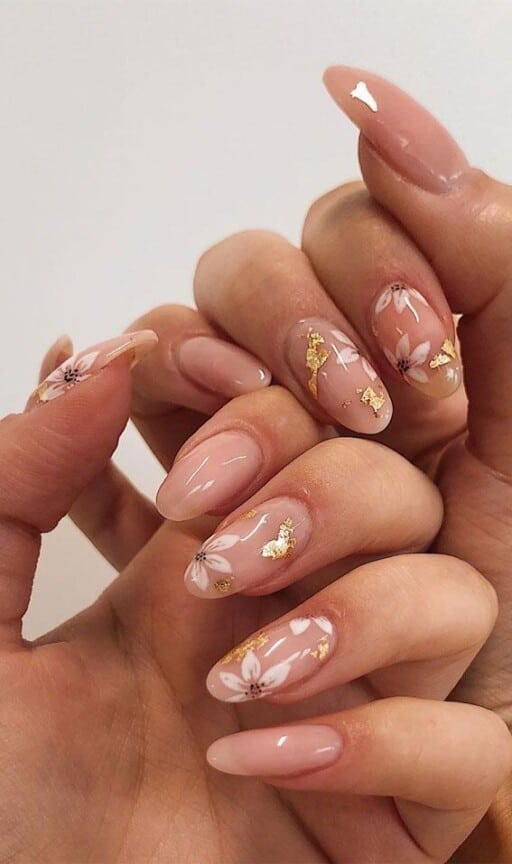 Pale Blue & Pink With Abstract Flowers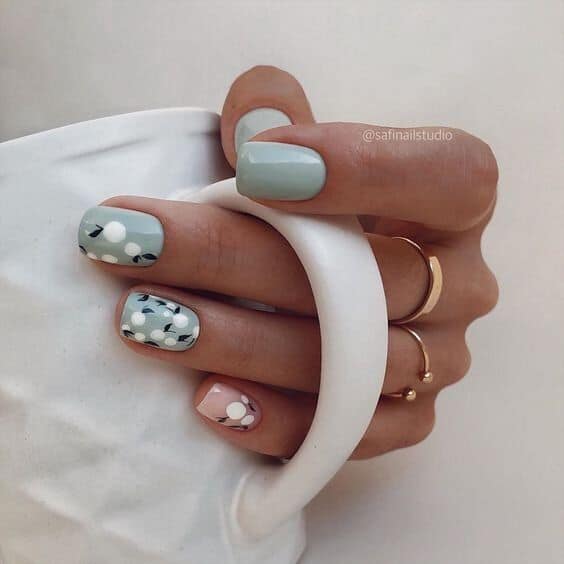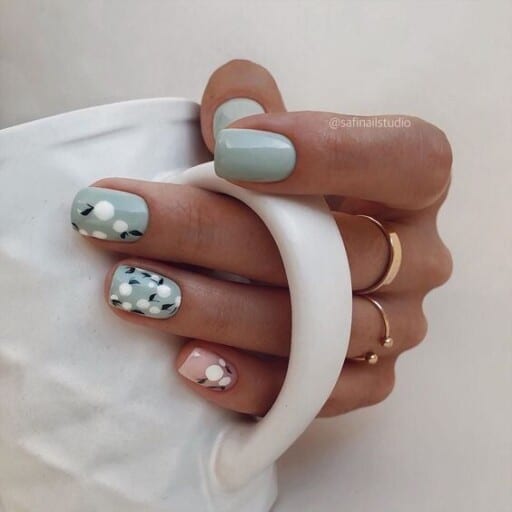 Soft Pink With Flower Branches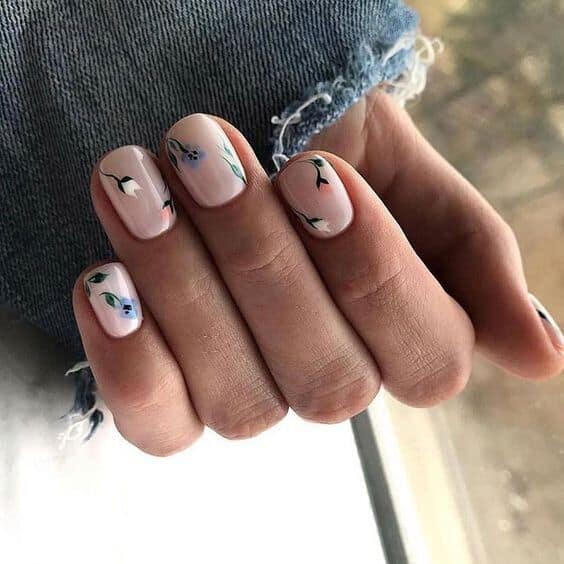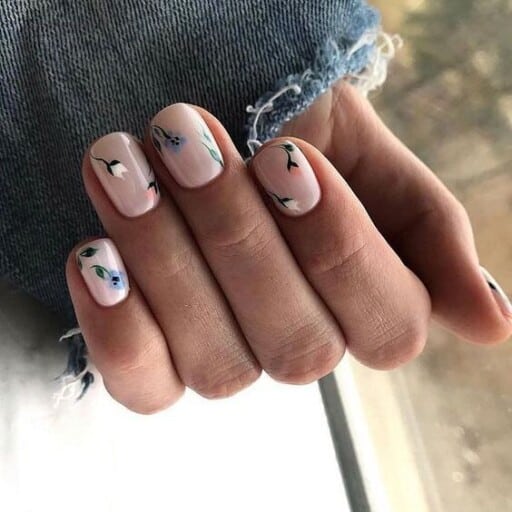 Clear With Sunflowers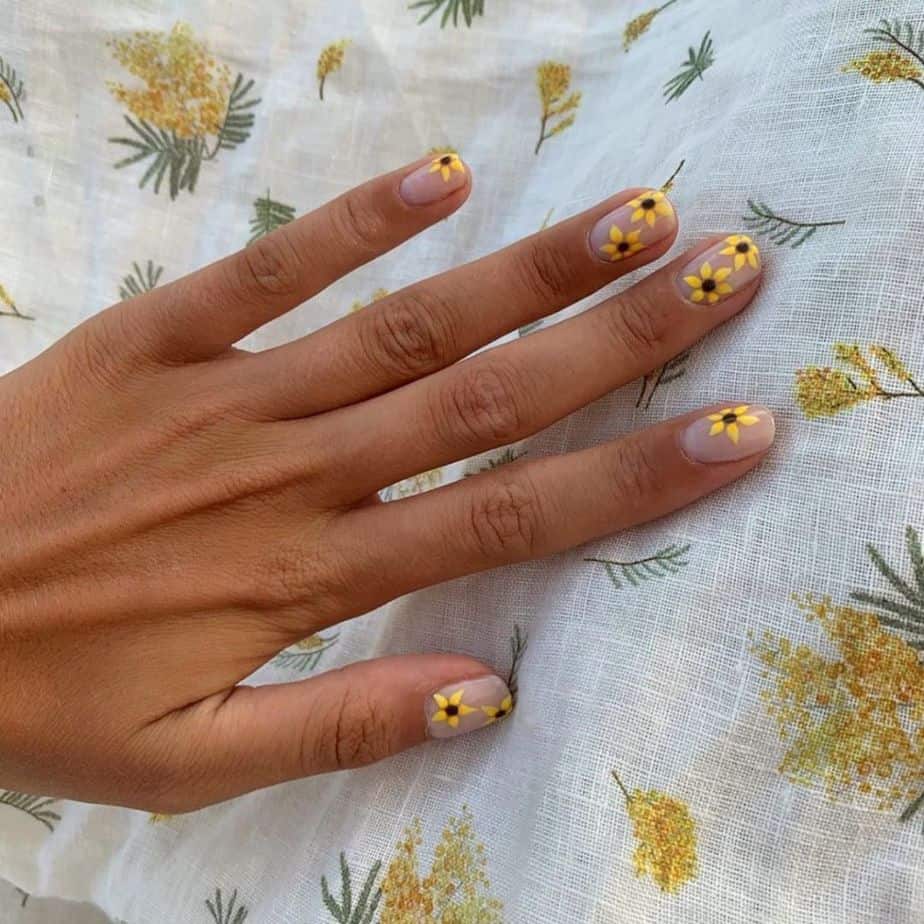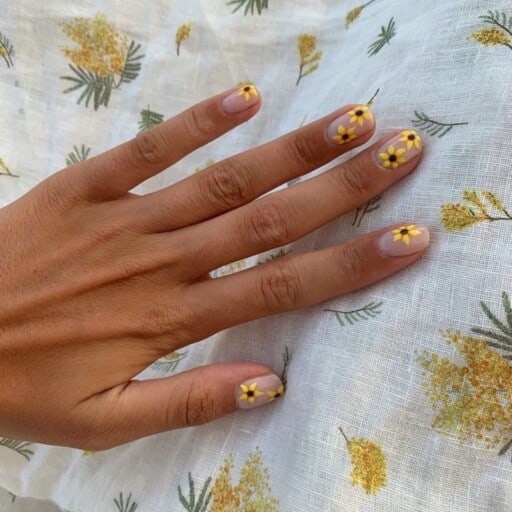 Sprigs & Floral Branches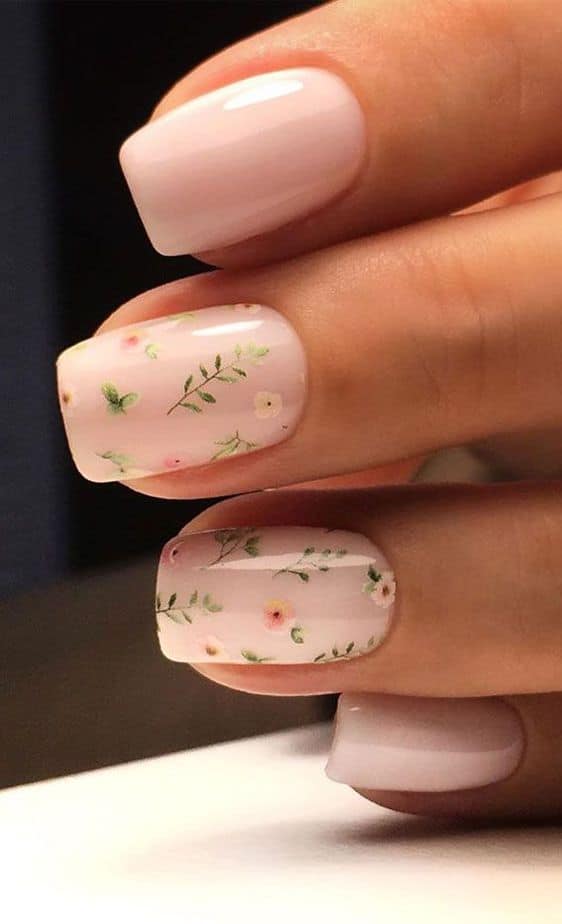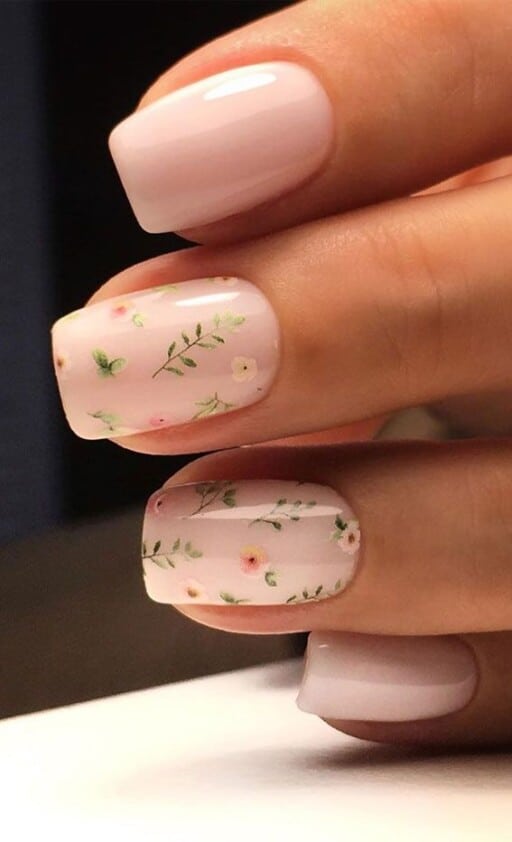 Pale Purple Floral Design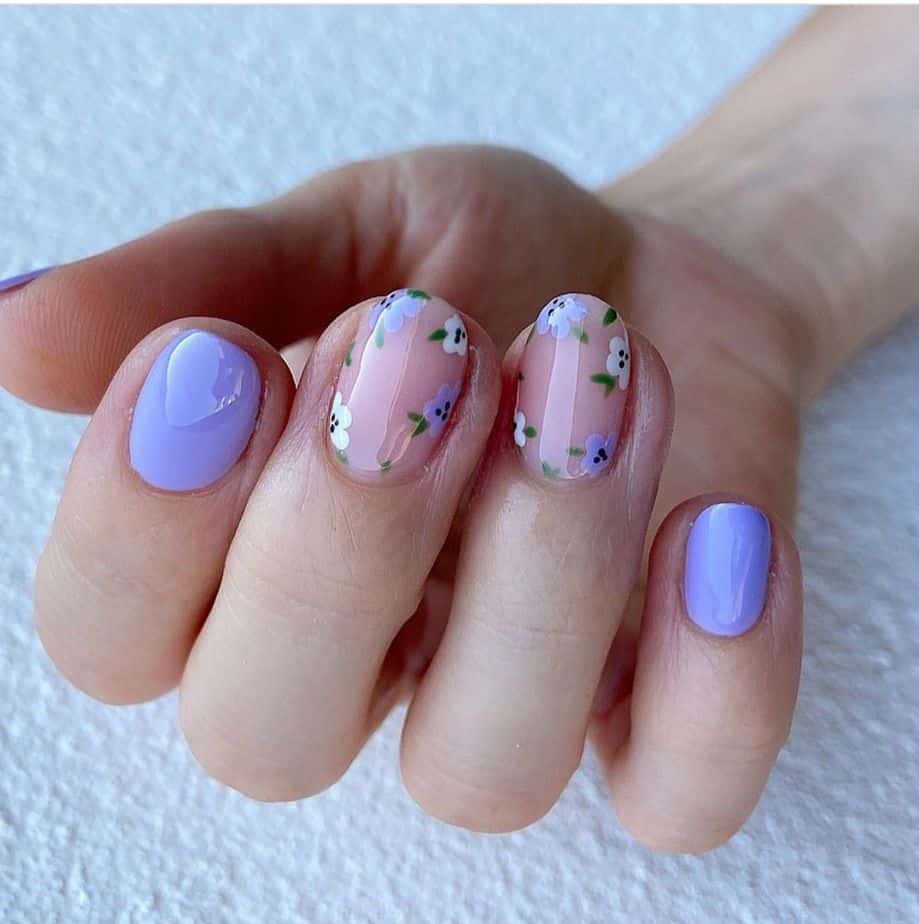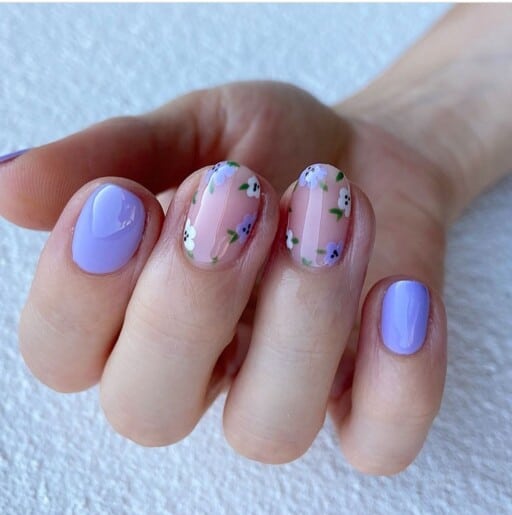 Pink Flower Accent Nail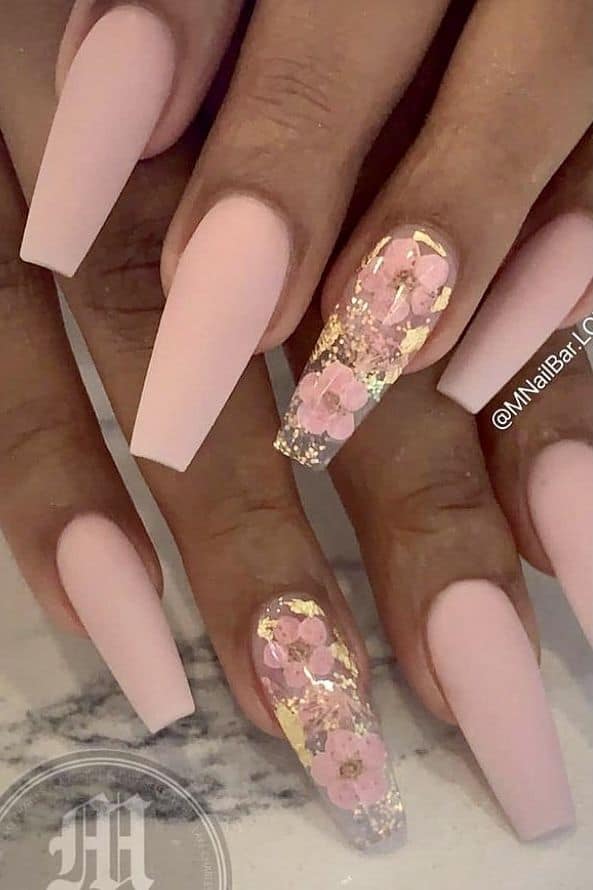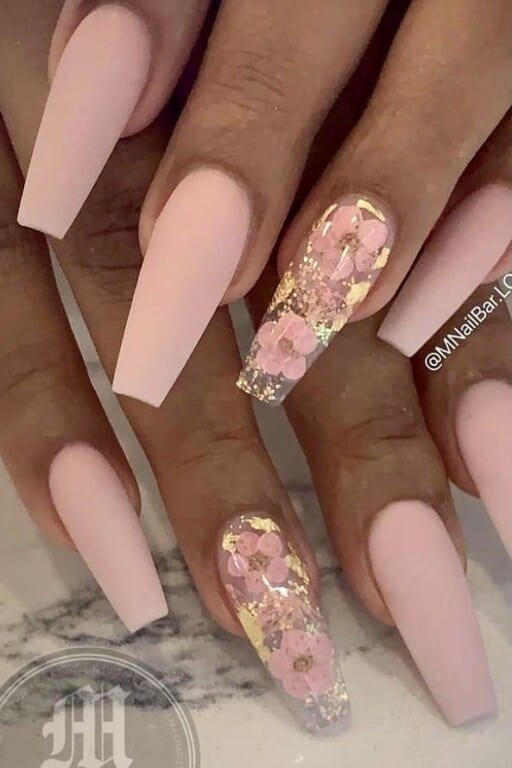 Orange Flower Tips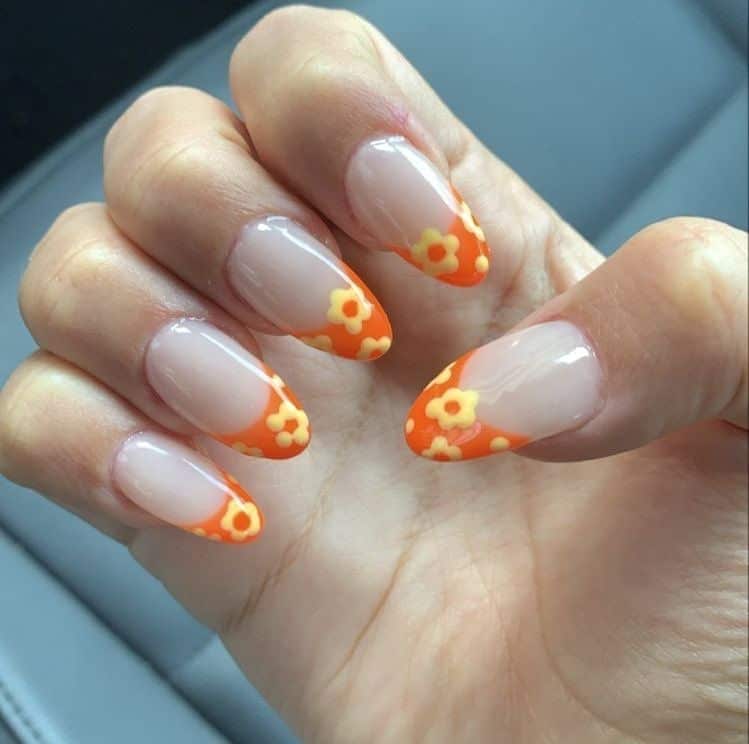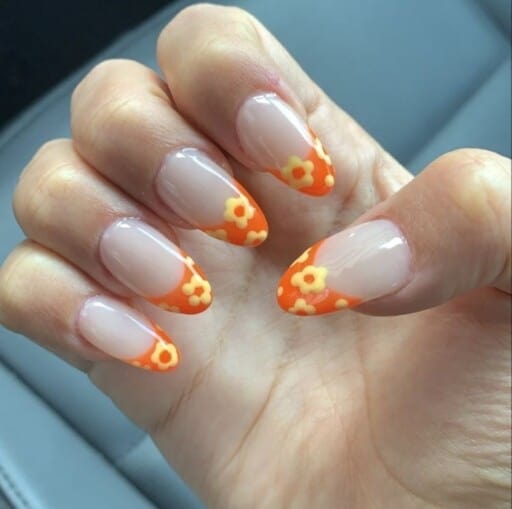 Nude With Small Daisies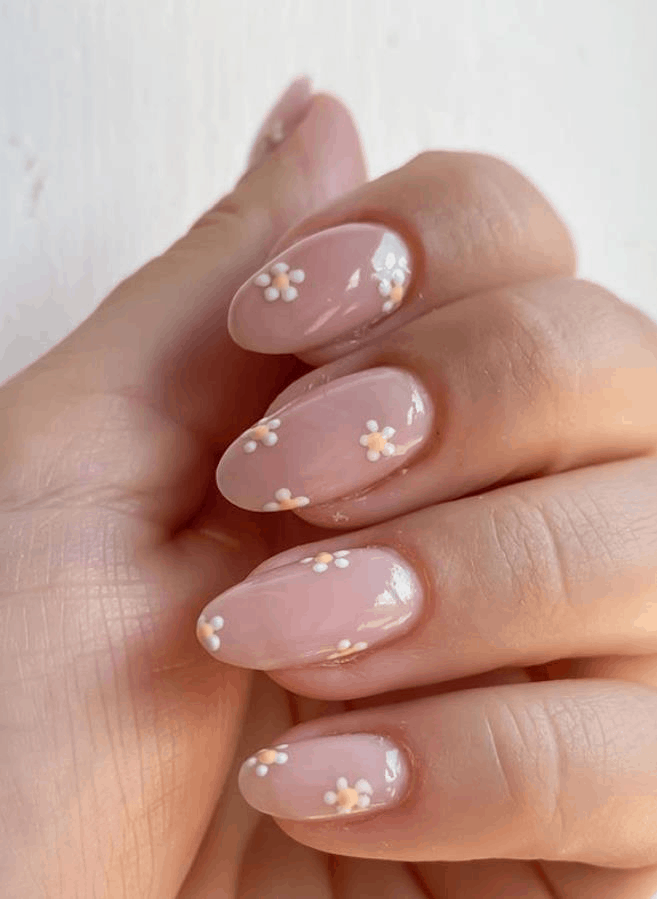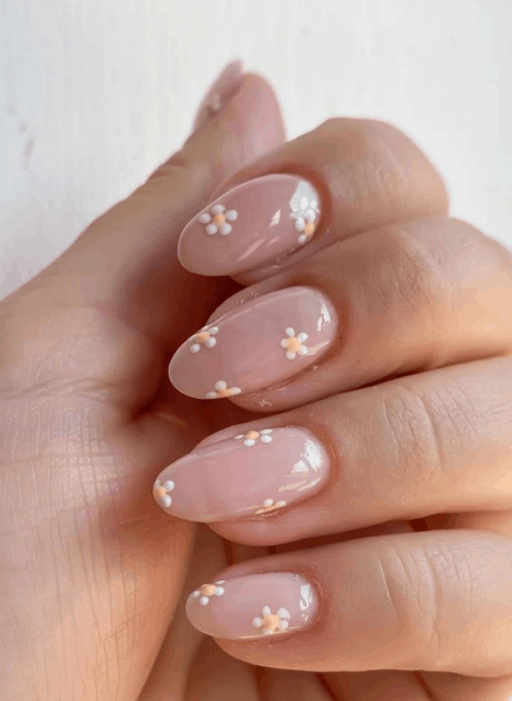 White Flower Accent Nail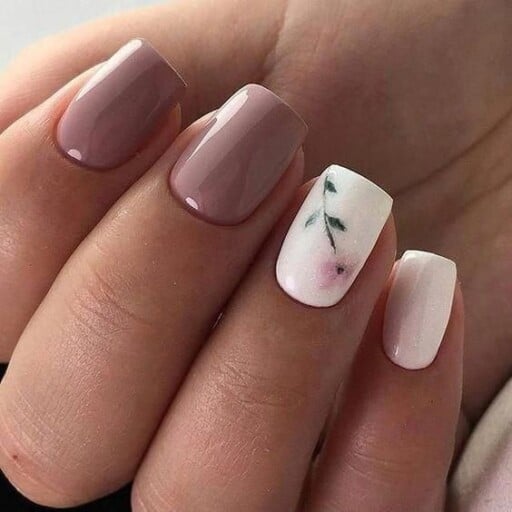 Purple With Daisies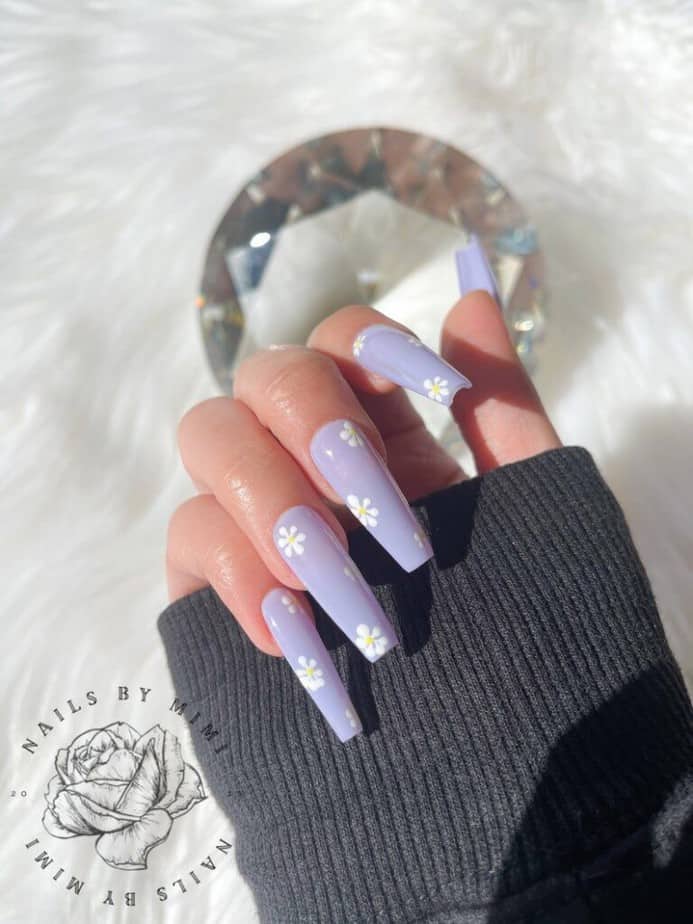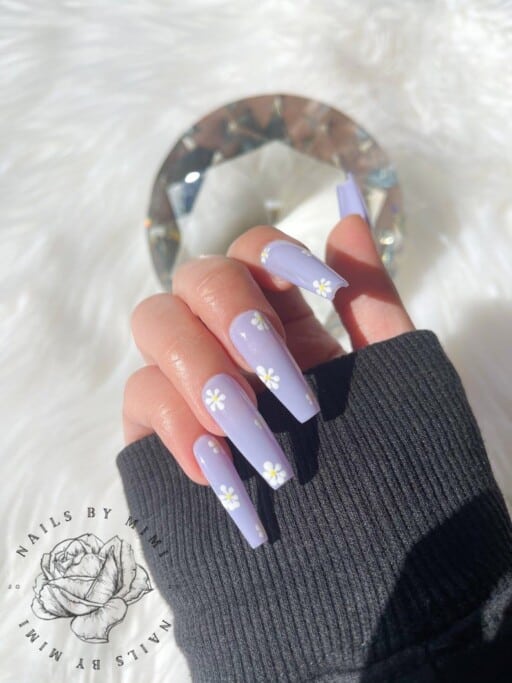 Alternate Colors On Each Hand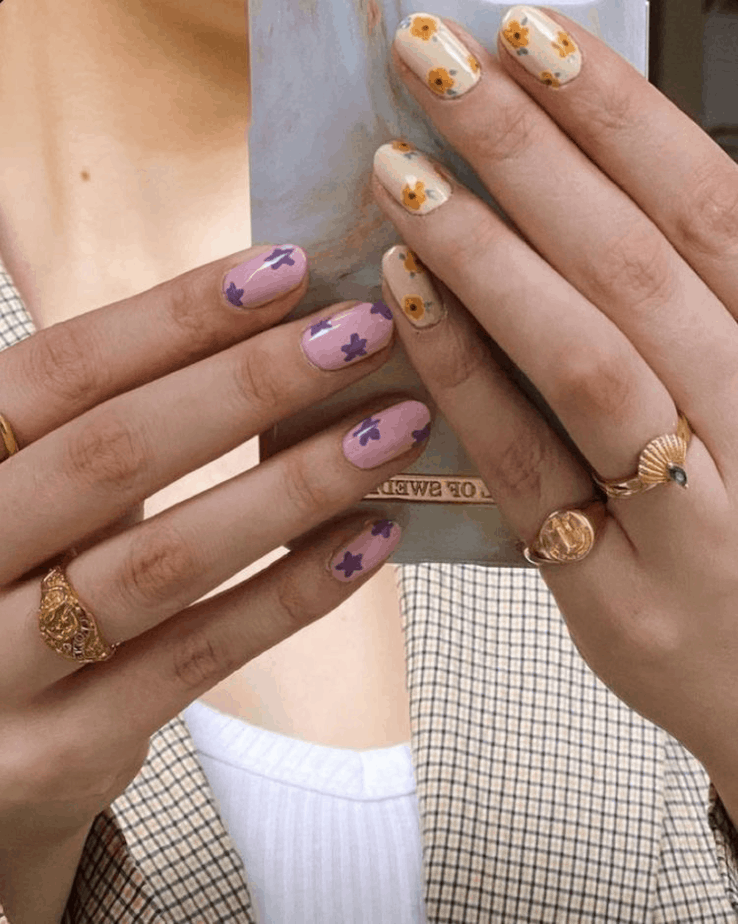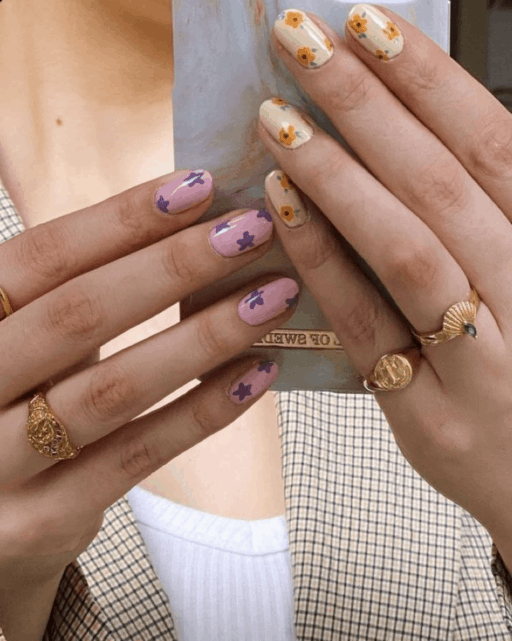 Soft Pink With White Flowers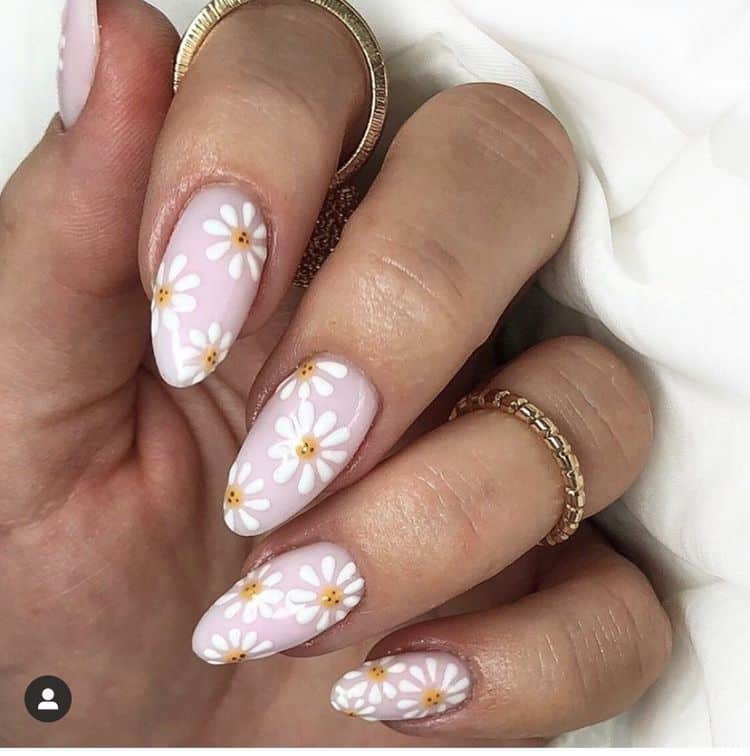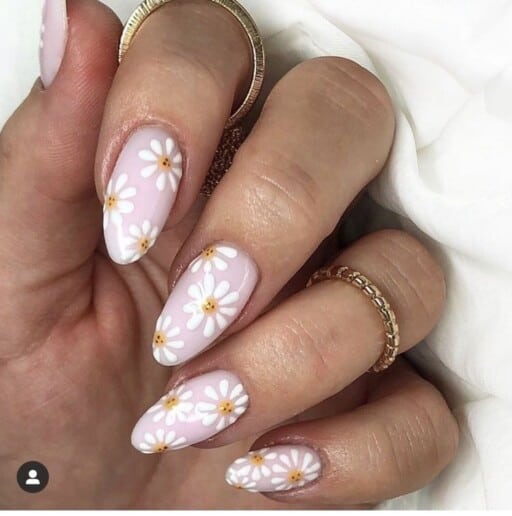 Semi-Clear With Large Daisies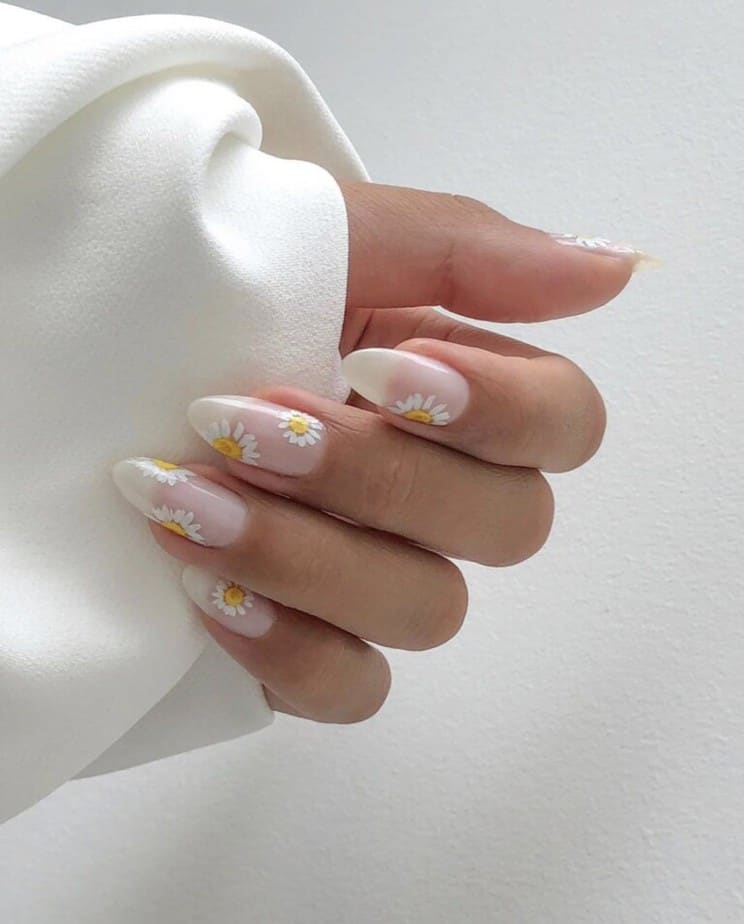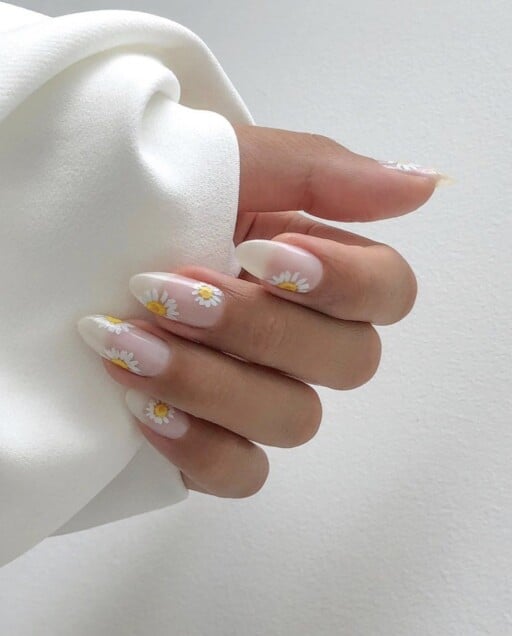 Colored Tips With Daisies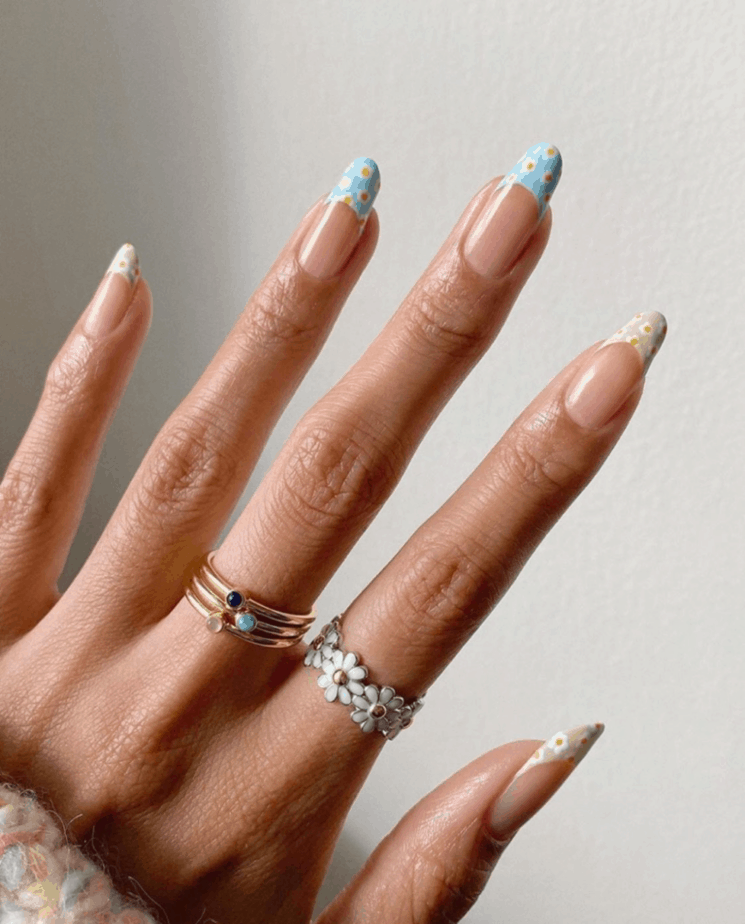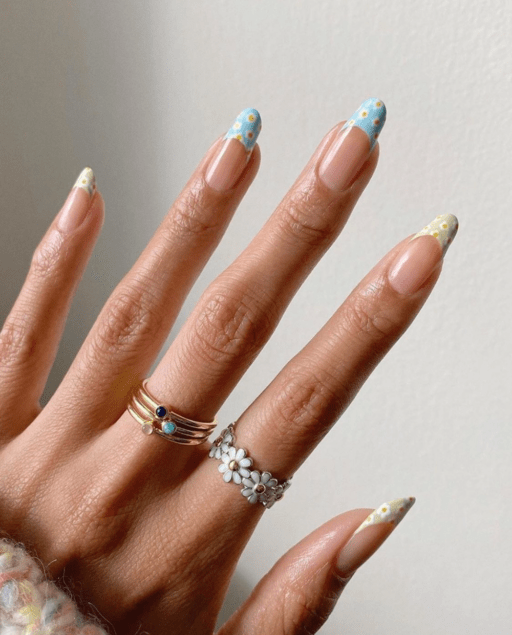 Clear With Blue Flower Designs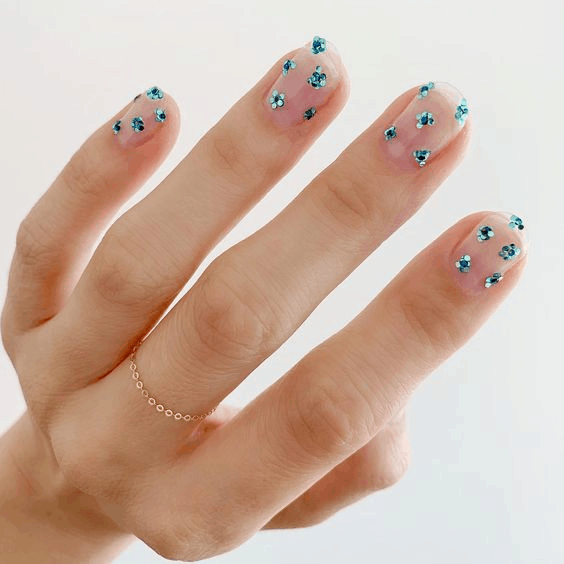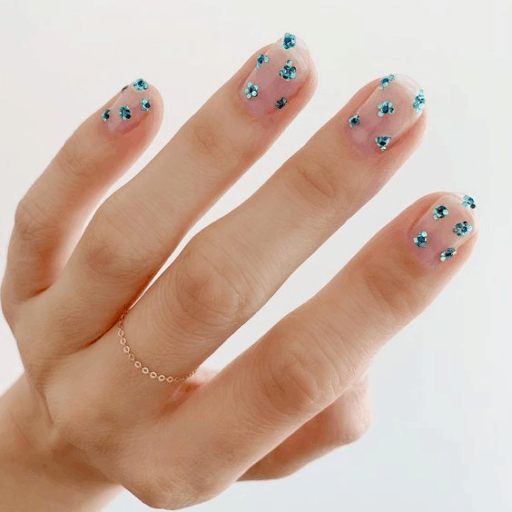 Multi-Colored Accent Nail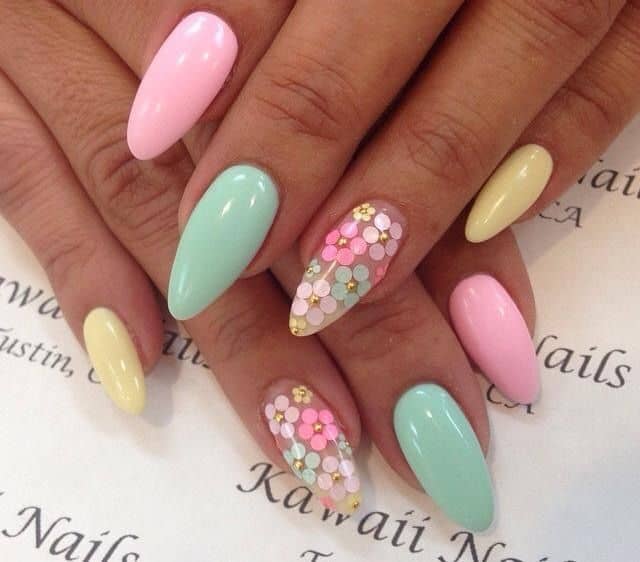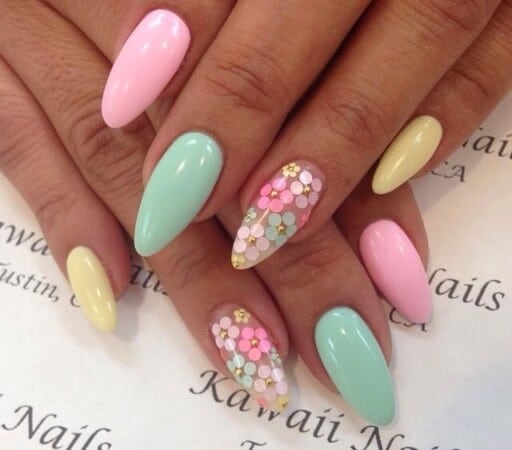 Soft Pink Tropical Floral Accents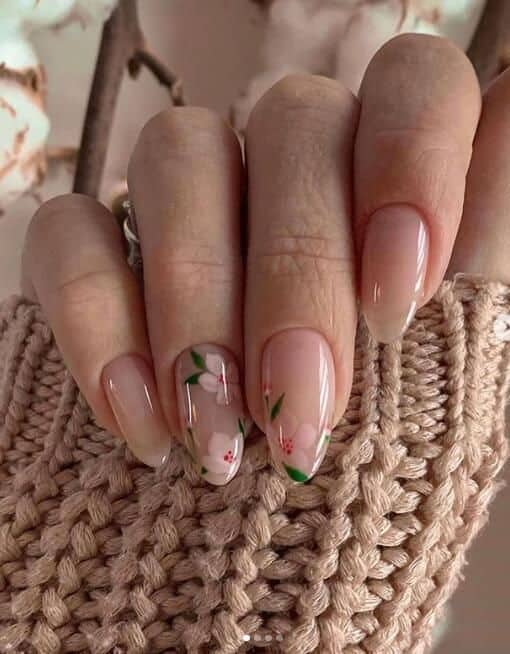 Round Daisies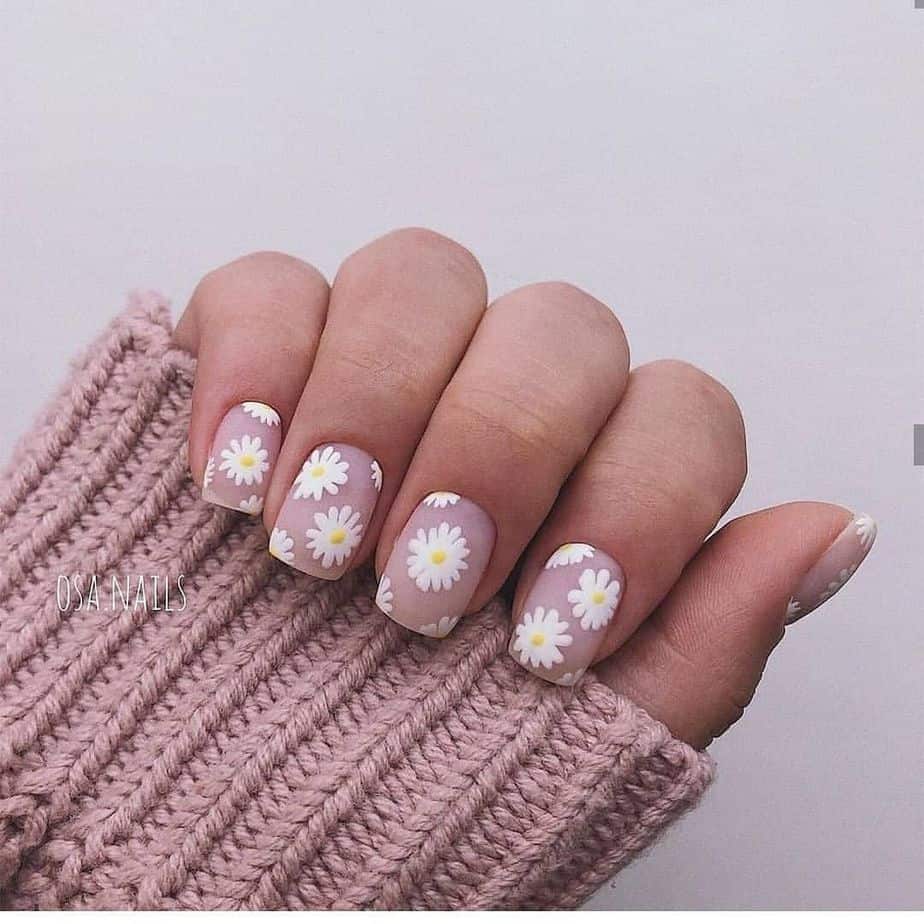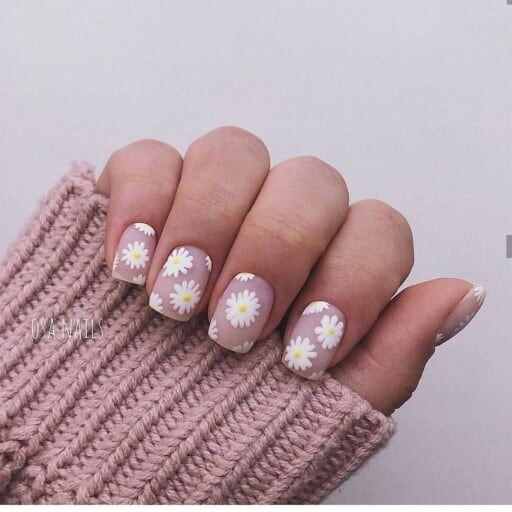 White & Orange Flowers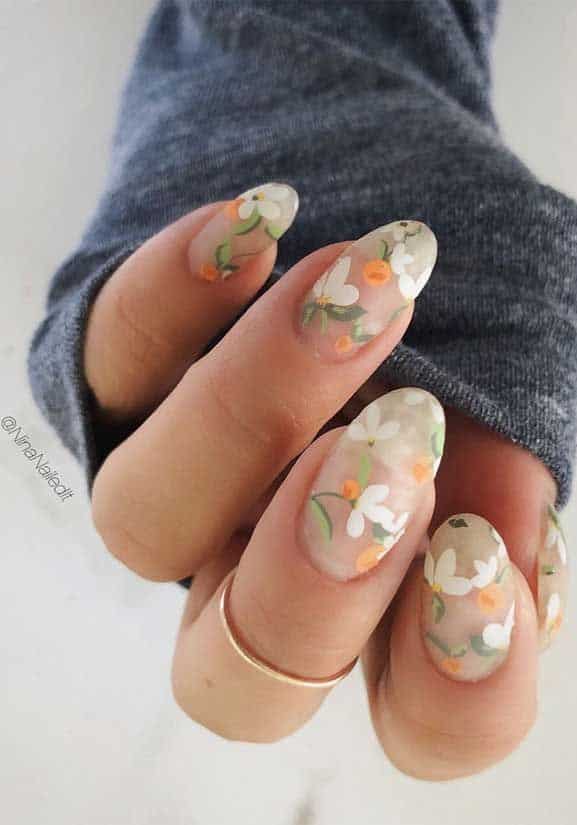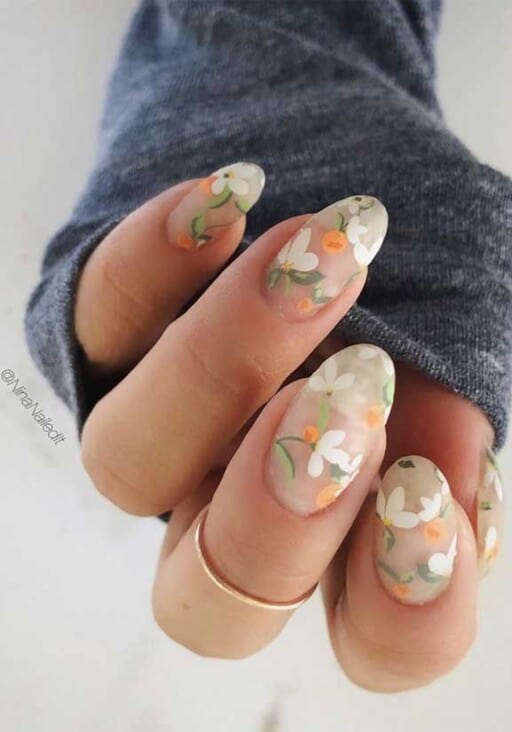 Shades Of Pink Accent Nail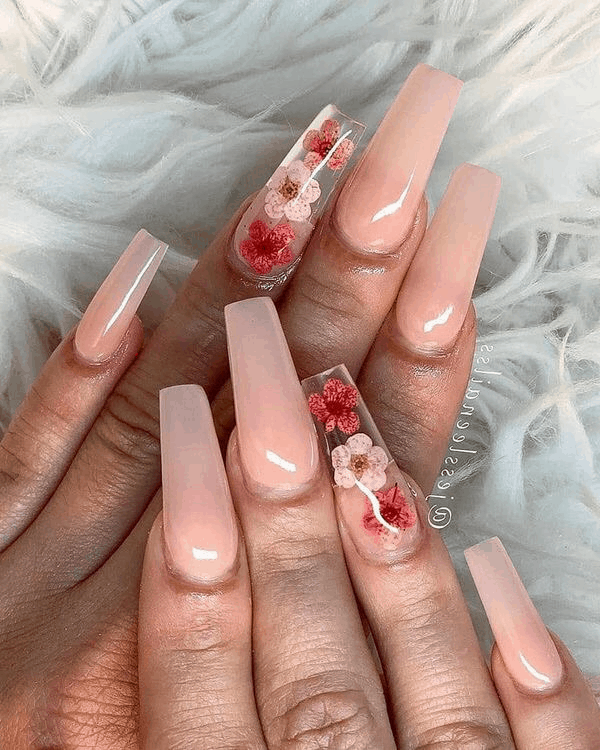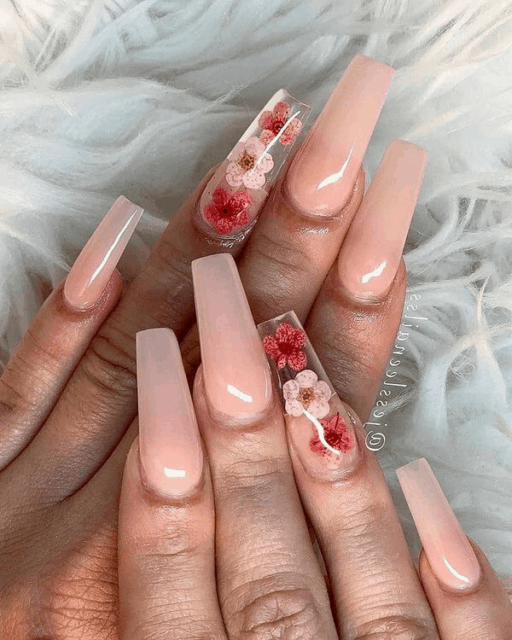 White Flowers With Gems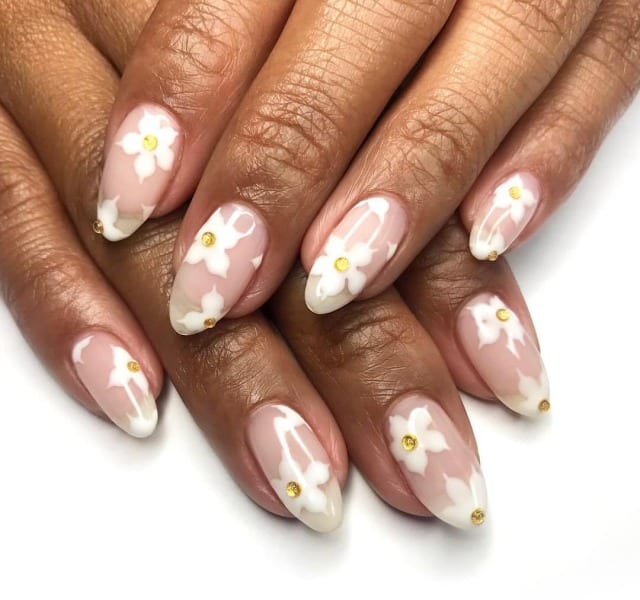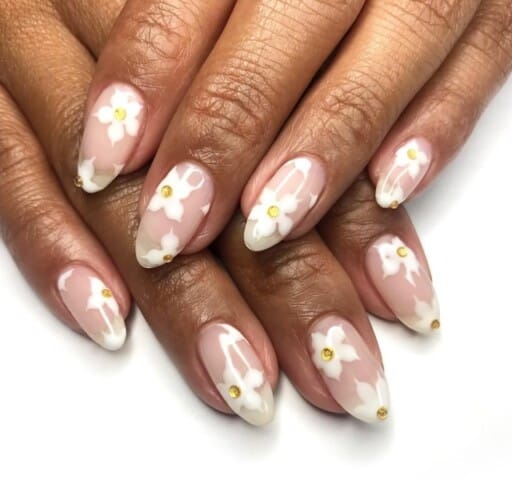 Red Flowers On Matte Nails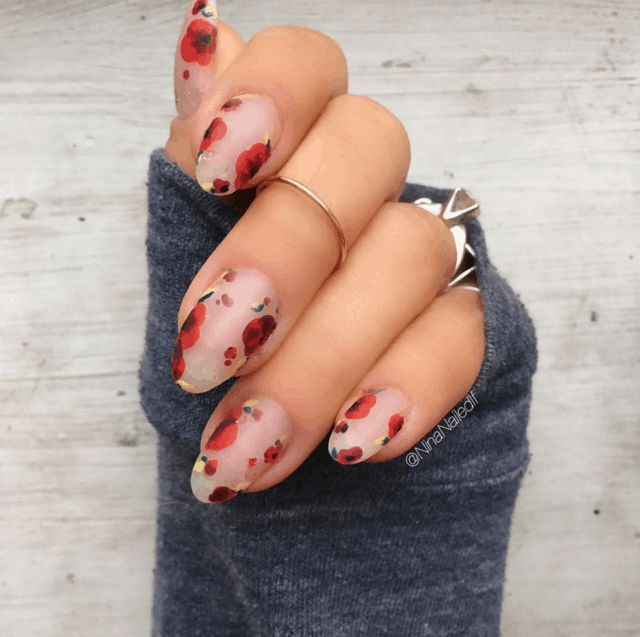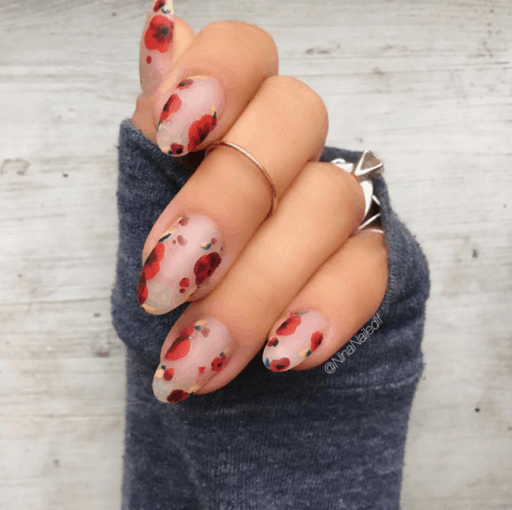 Brown With Colored Daisies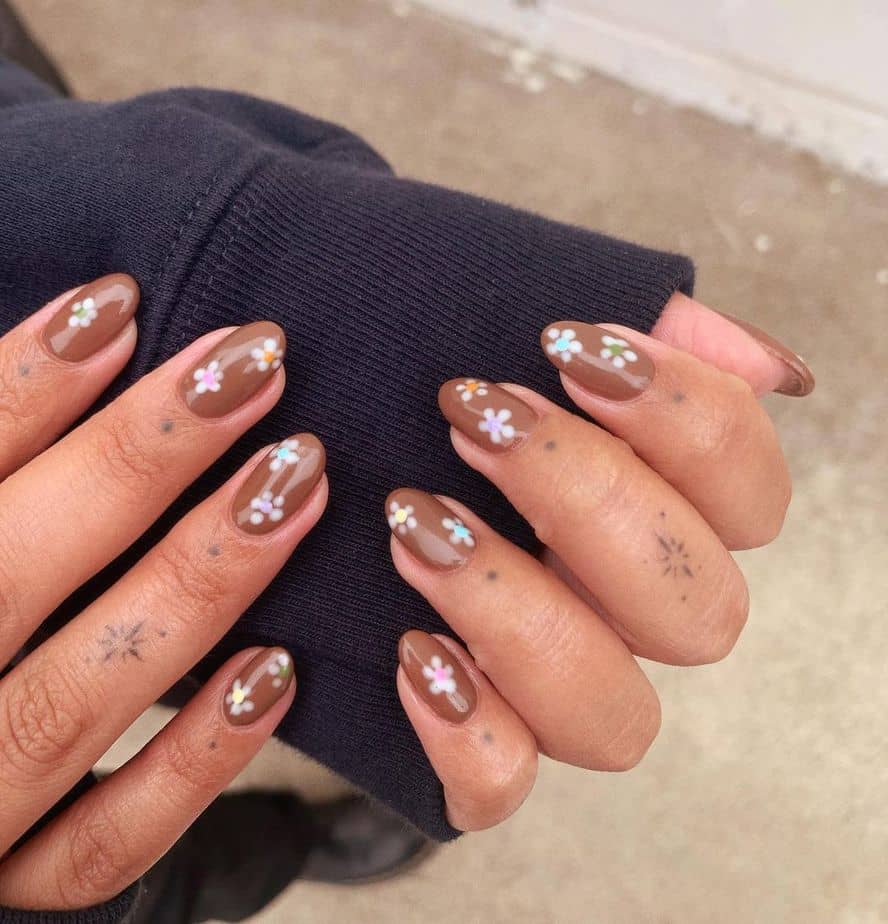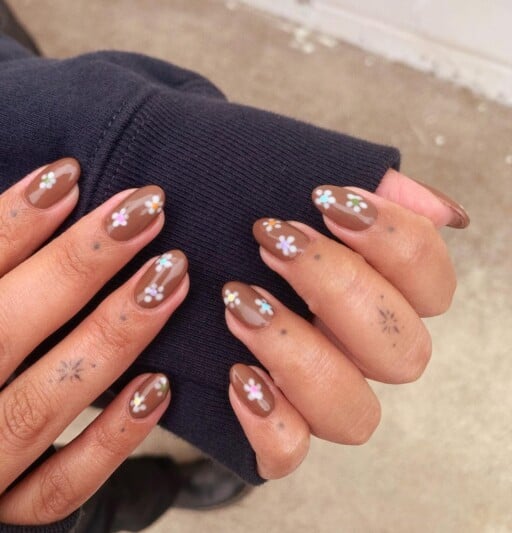 Matte With Sprigs Of Flowers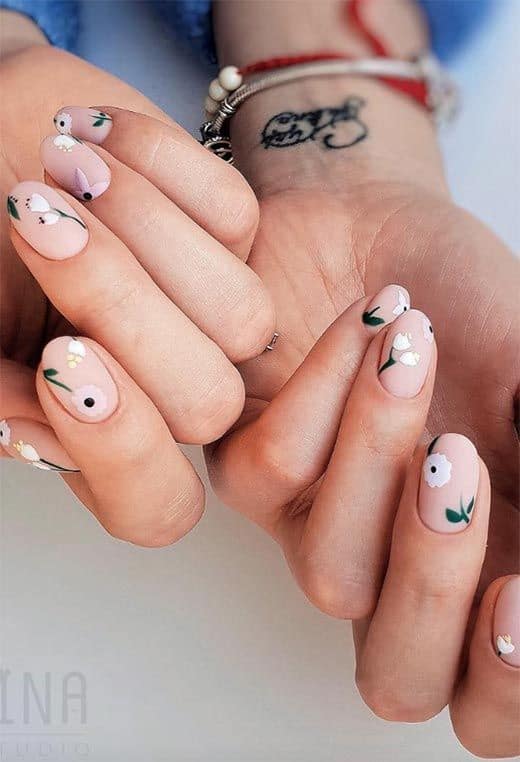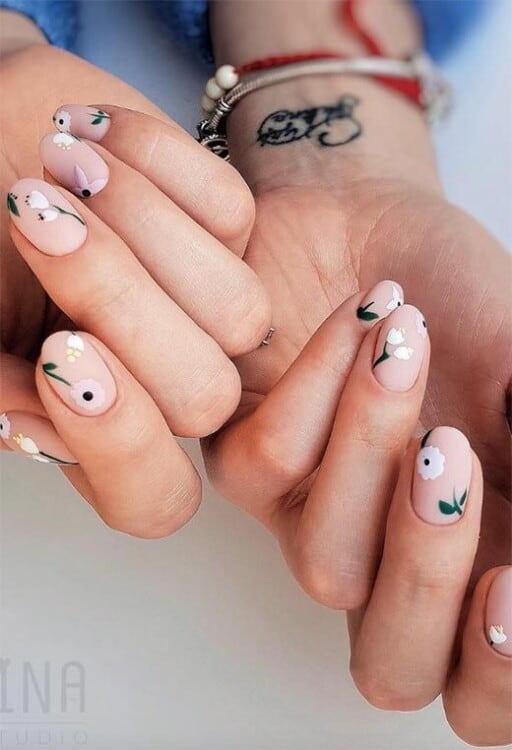 Blue & Neutral Floral Design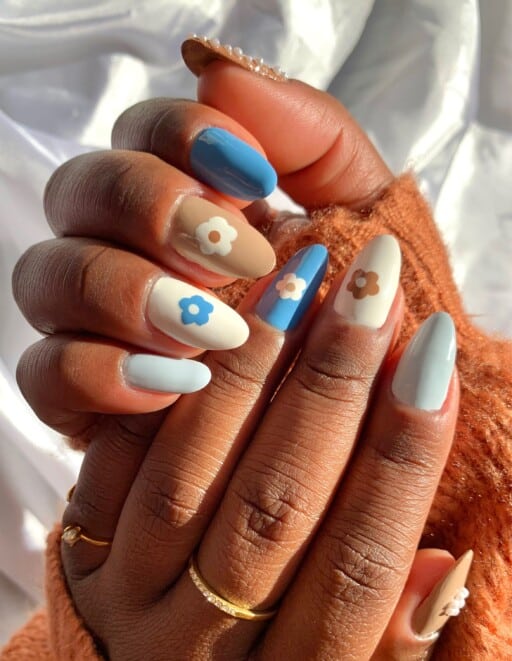 Brown & Blue Floral Tips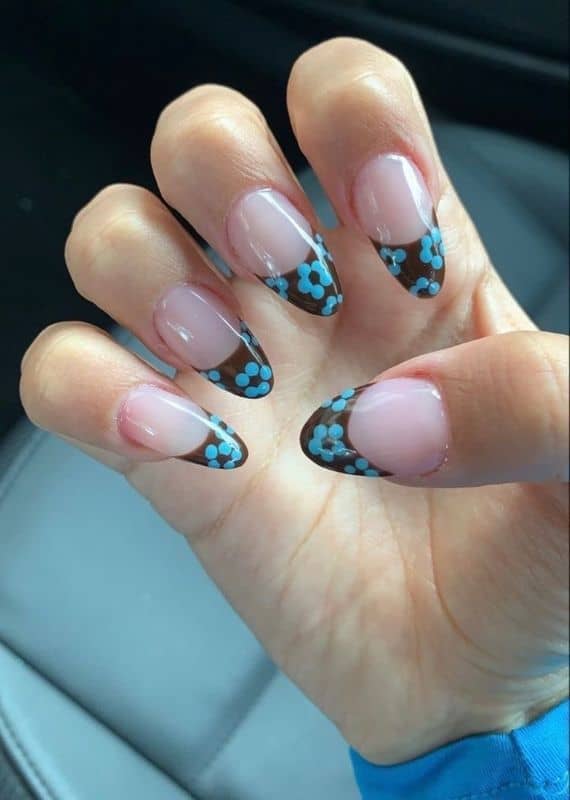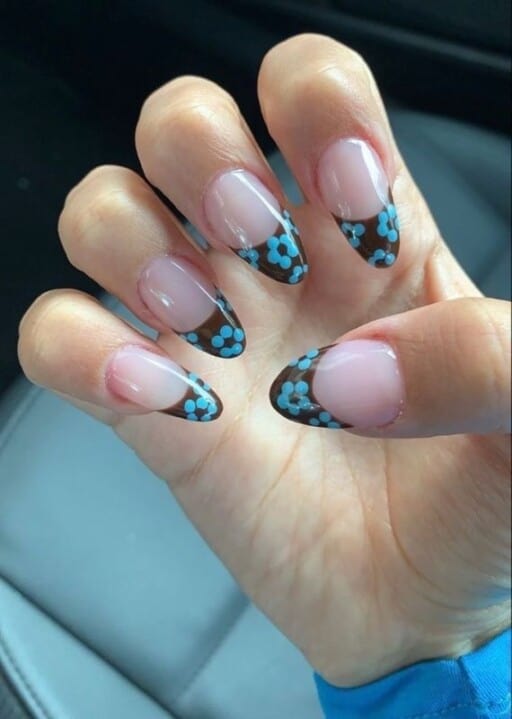 Clear With Daisies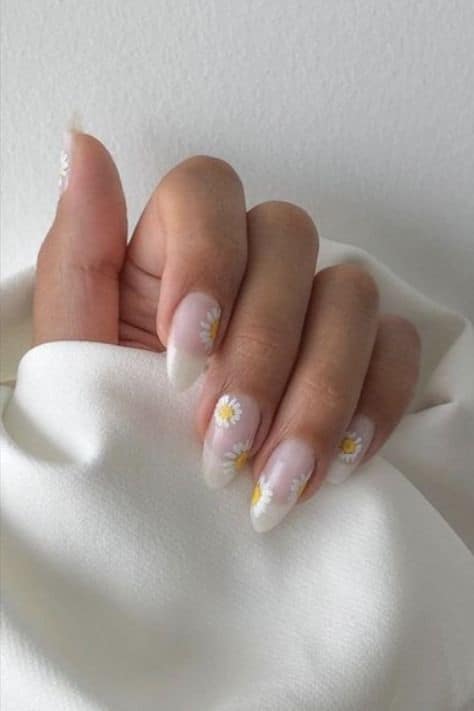 Clear With Yellow Tips & Daisy Accents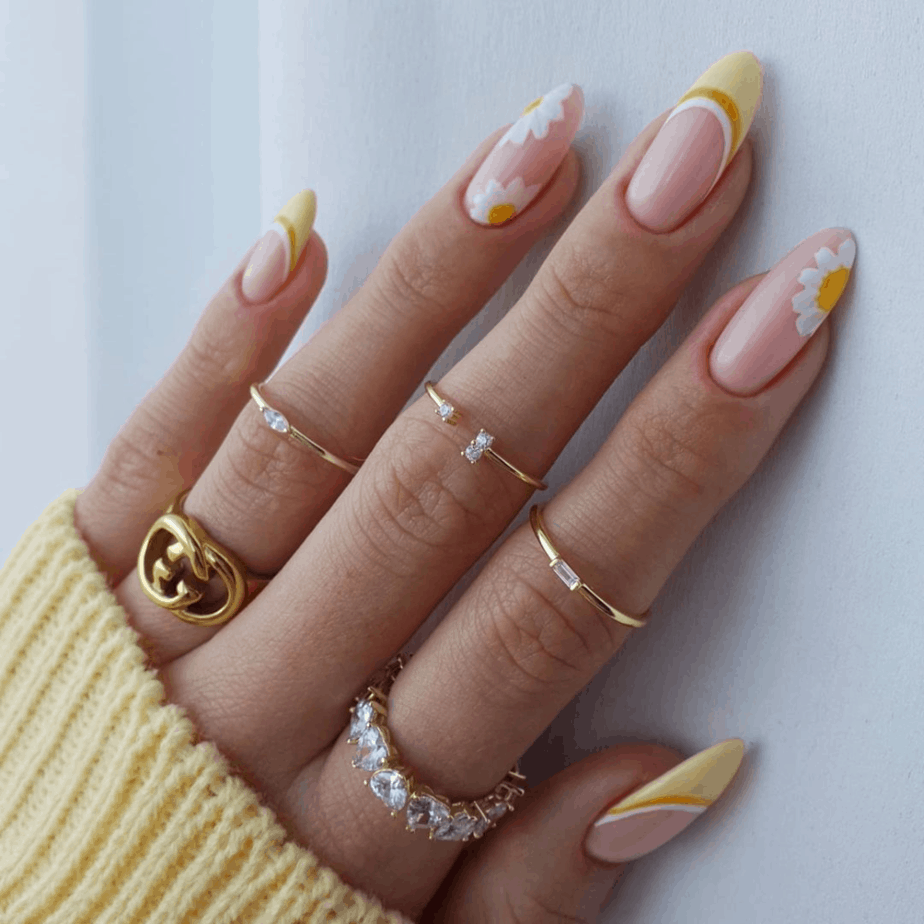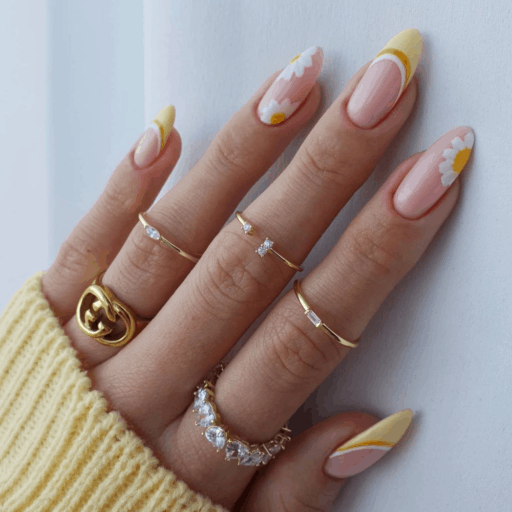 Colored Tips With Large Daisies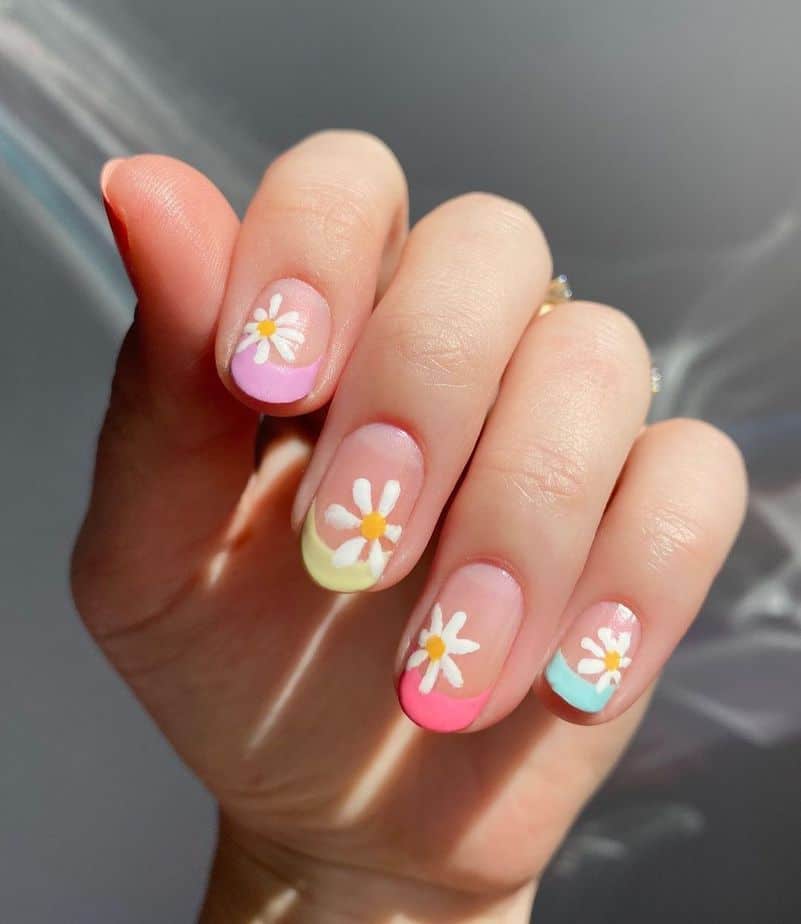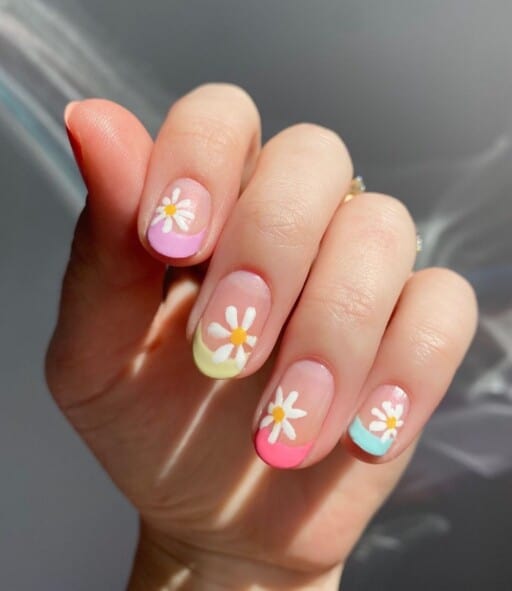 Abstract Floral Design