Grunge outfits are in and I'm totally here for it!
Typically, grunge has elements of the 90s. Obviously the 90s by itself is back in, so it makes sense that grunge would be, too.
Grunge is all about a "rough-around-the-edges" look. When you're dressing grunge, try to include lots of layers, band t-shirts, flannel, plaid, oversized jackets and sweaters, ripped denim, and of course, lots of the color black.
If you're looking for affordable grunge pieces, check out Shein. They have so many great grunge pieces that work for every season and location.
Otherwise, you can probably find a lot of these pieces in your own closet.
Look at what you already own then substitute with accessories like black patterned tights, combat boots, a chunky belt, or a beanie hat.
Grunge Outfits:
Here's a variety of outfit inspiration if you're looking to dress grunge. These outfits should be pretty easy to throw together from things in your closet!
I tried to include outfits that work for each season, but you can of course add or remove layers as needed.
Related: 20+ Affordable Grunge Fashion Brands For An Edgy, 90's Look
Crop Top Flannel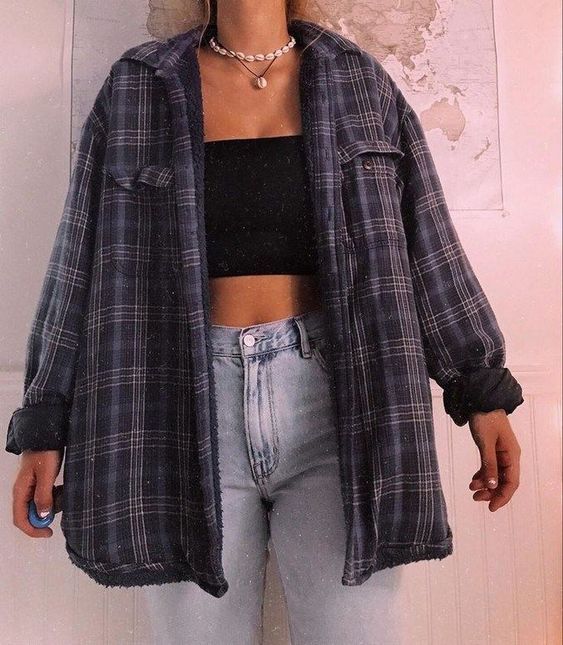 Black & White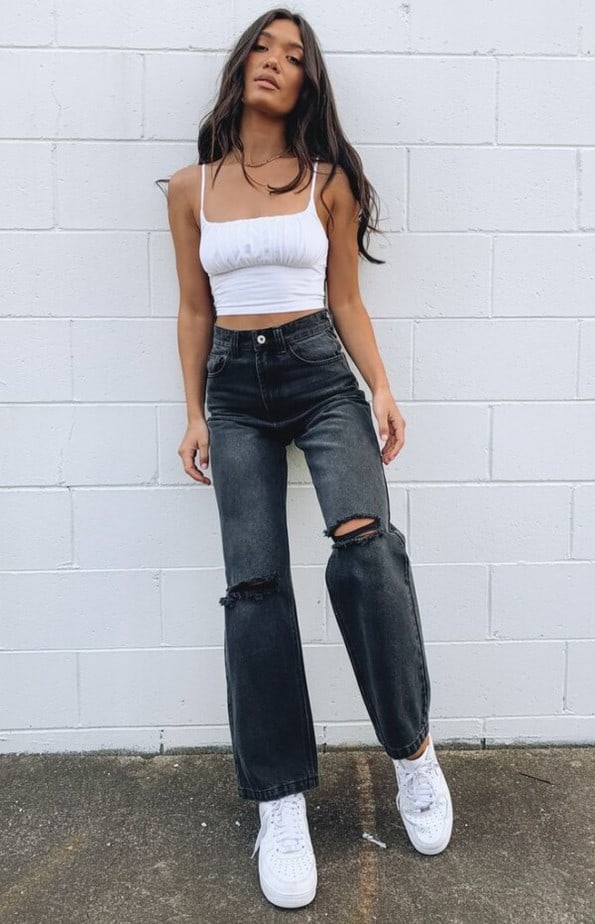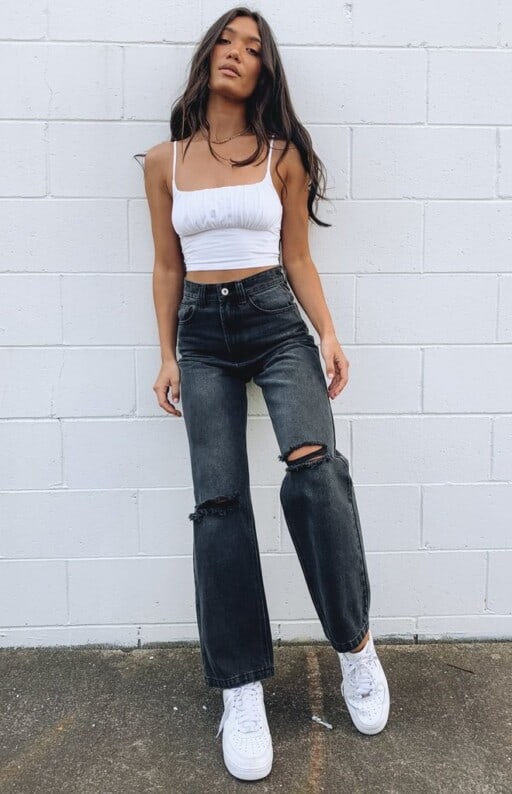 Flannel Dress
All Black For Winter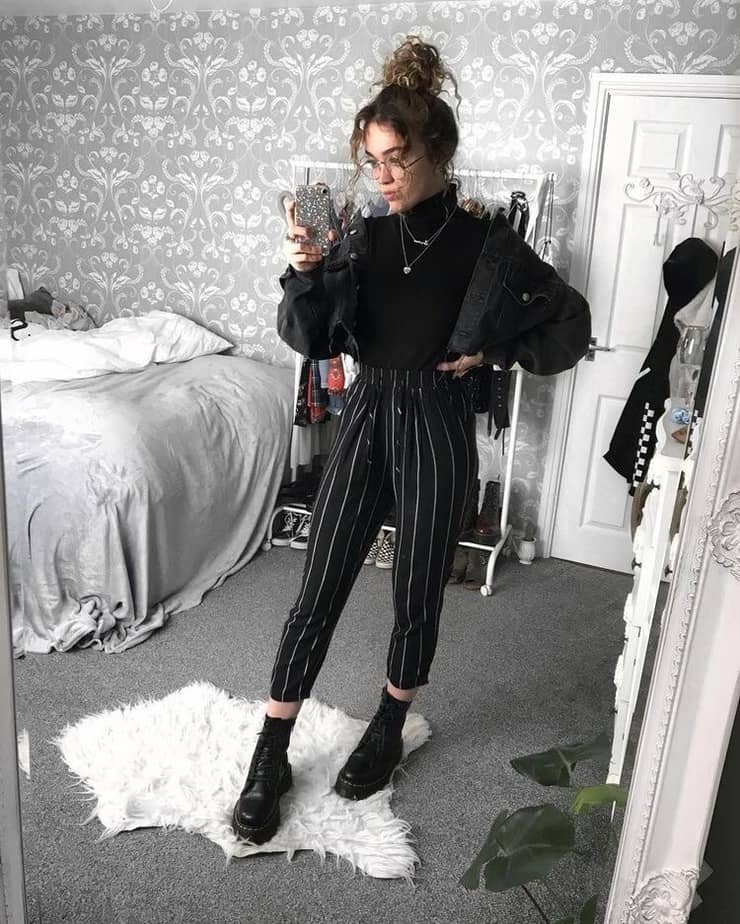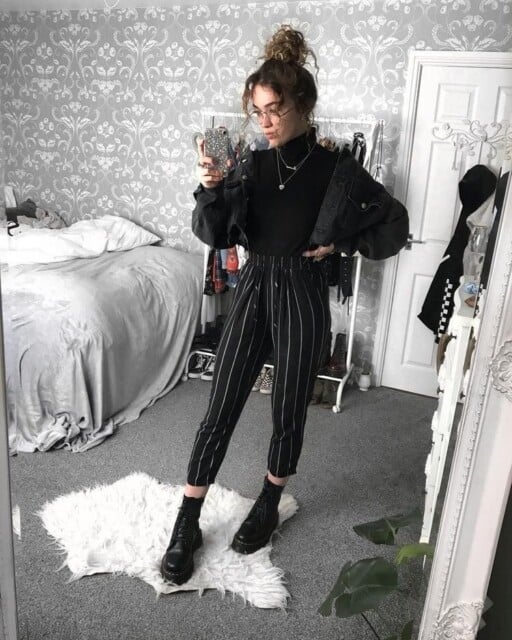 Plaid Belted Skirt With Jacket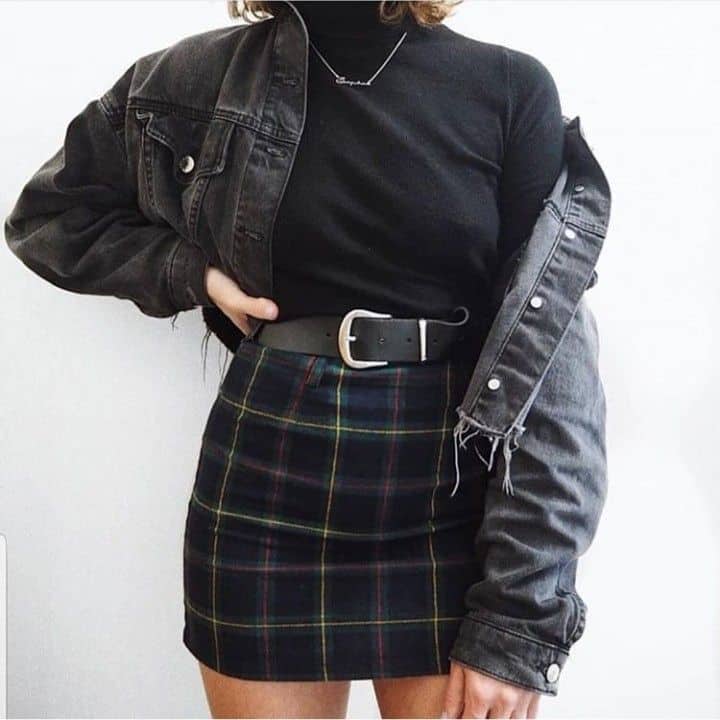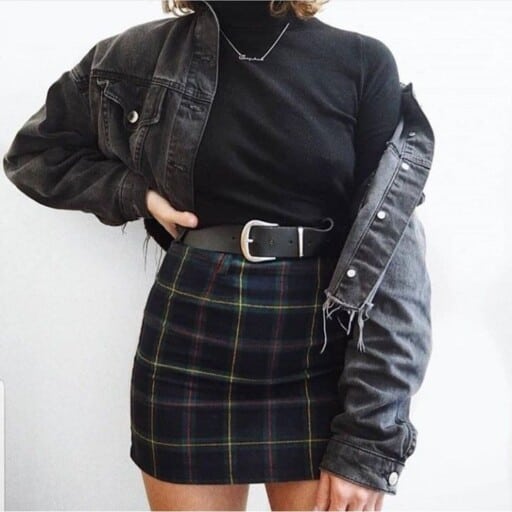 Casual Grunge Outfit
Crop Top With Jacket

Leather Jacket Outfit

90's Flannel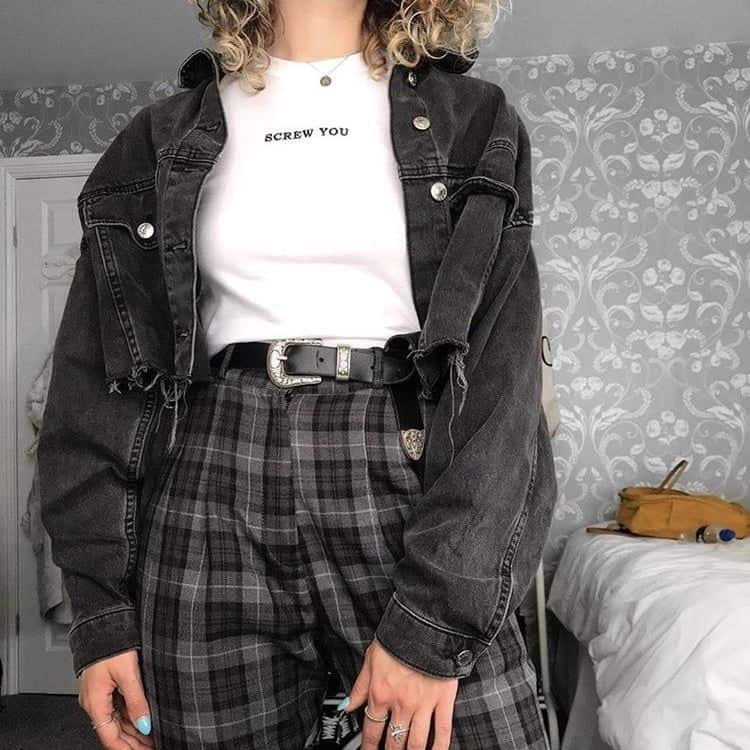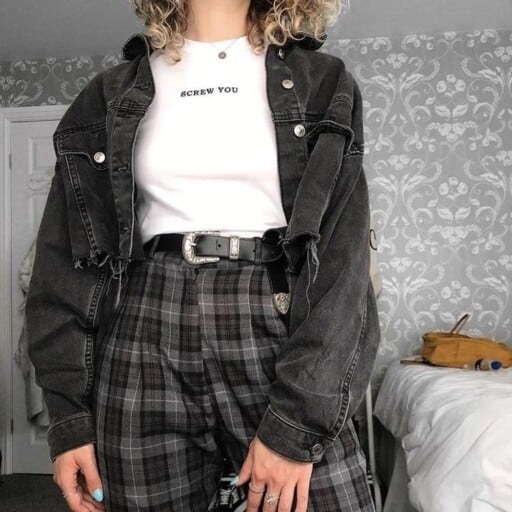 Leather Jacket & Jeans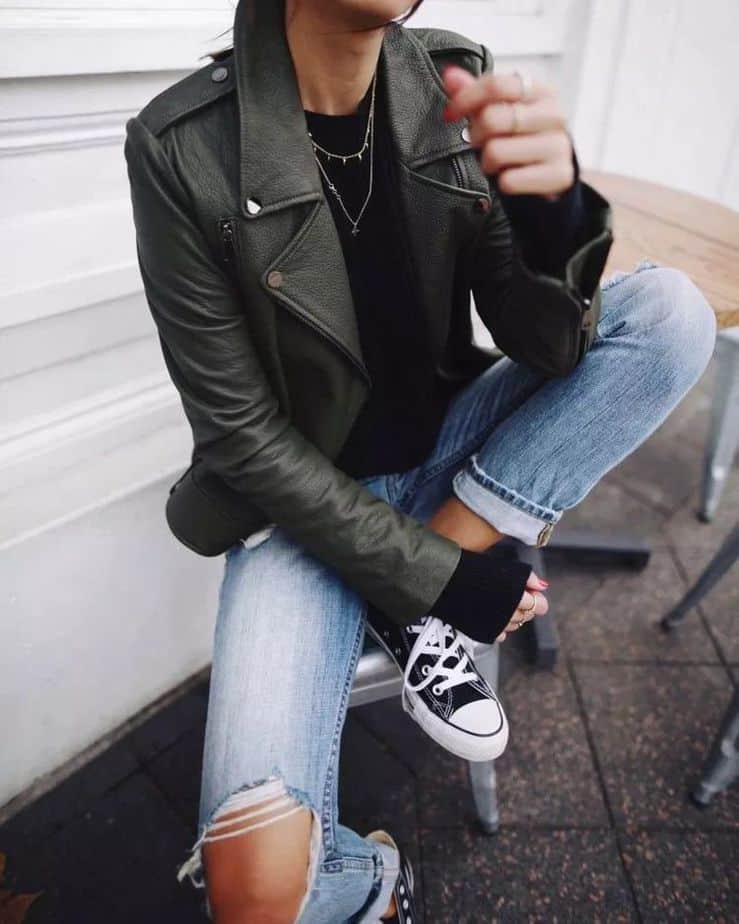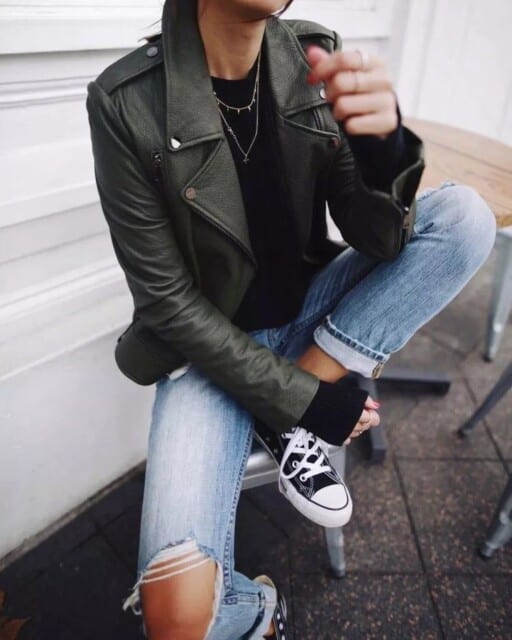 Long Sleeve Skirt Outfit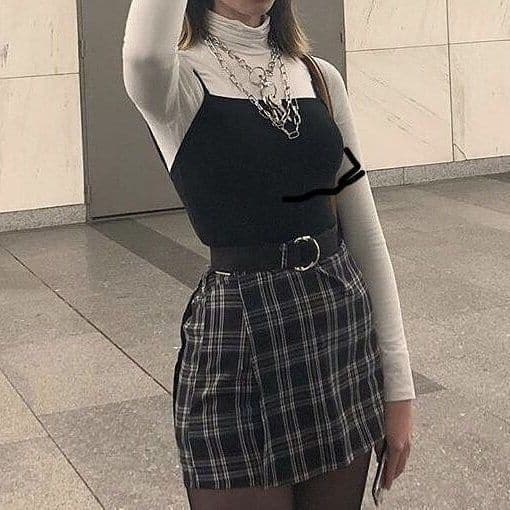 Flannel Dress With T Shirt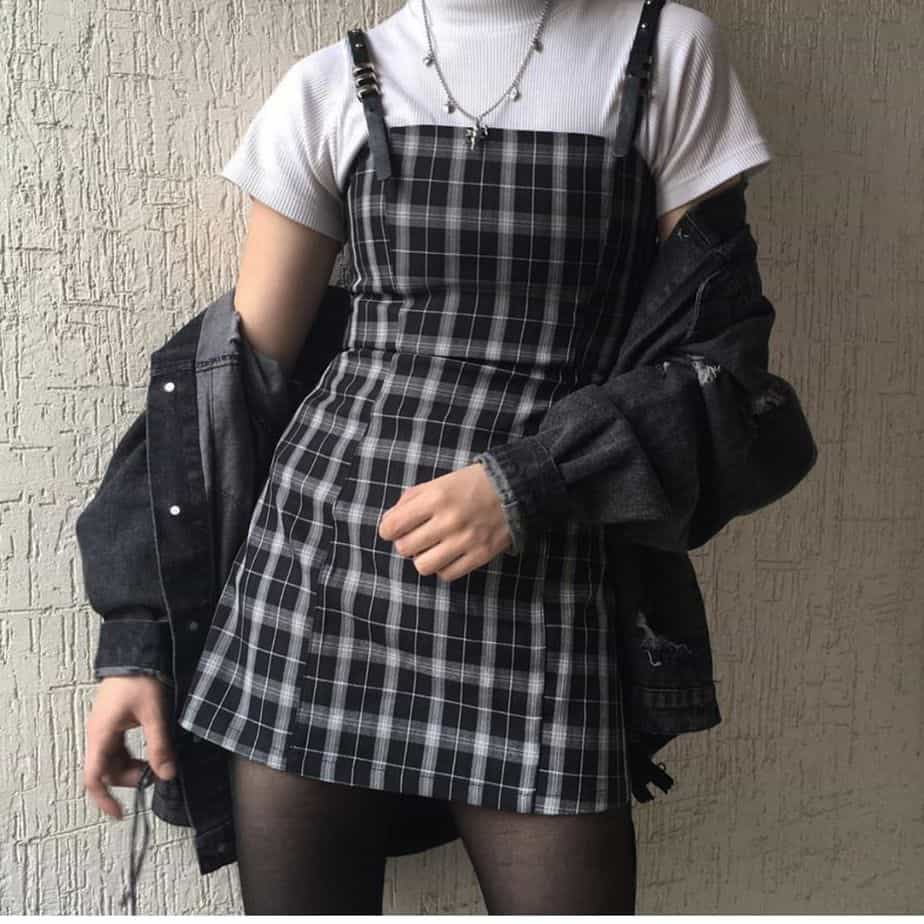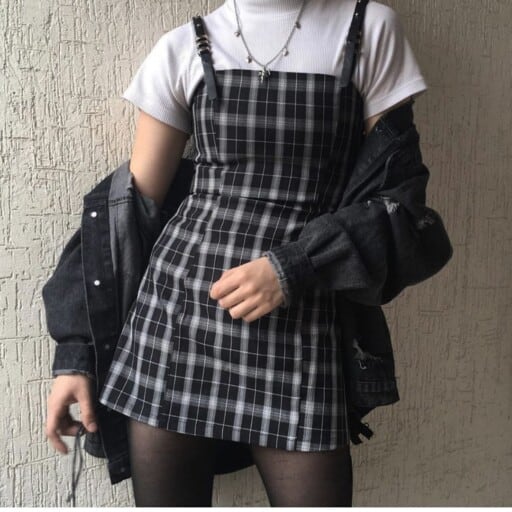 Red Plaid & Grunge Top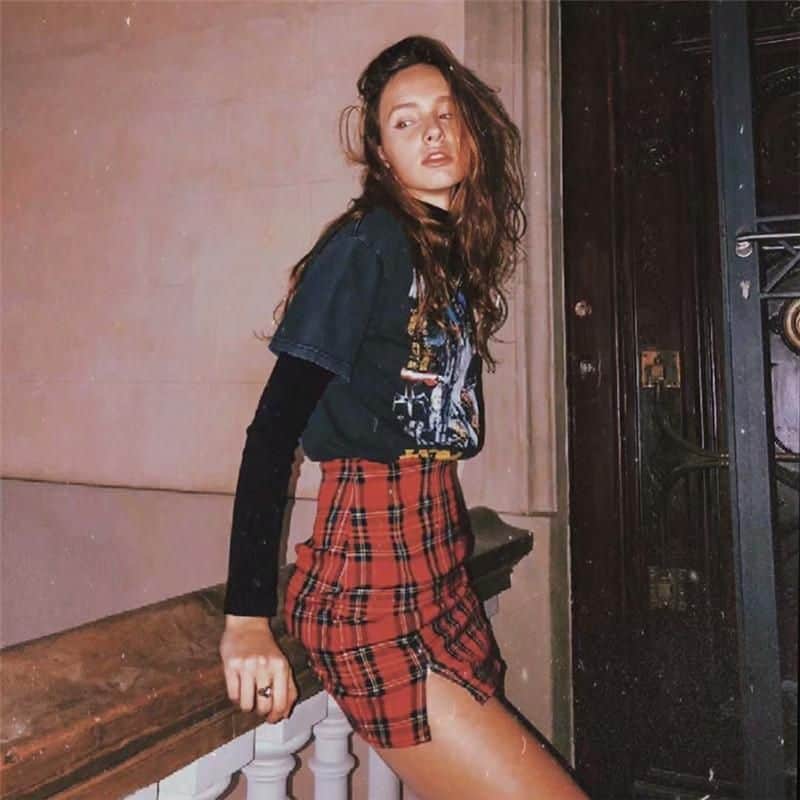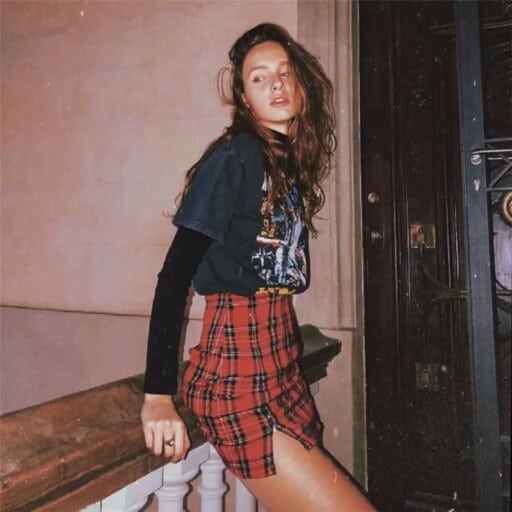 Green & Black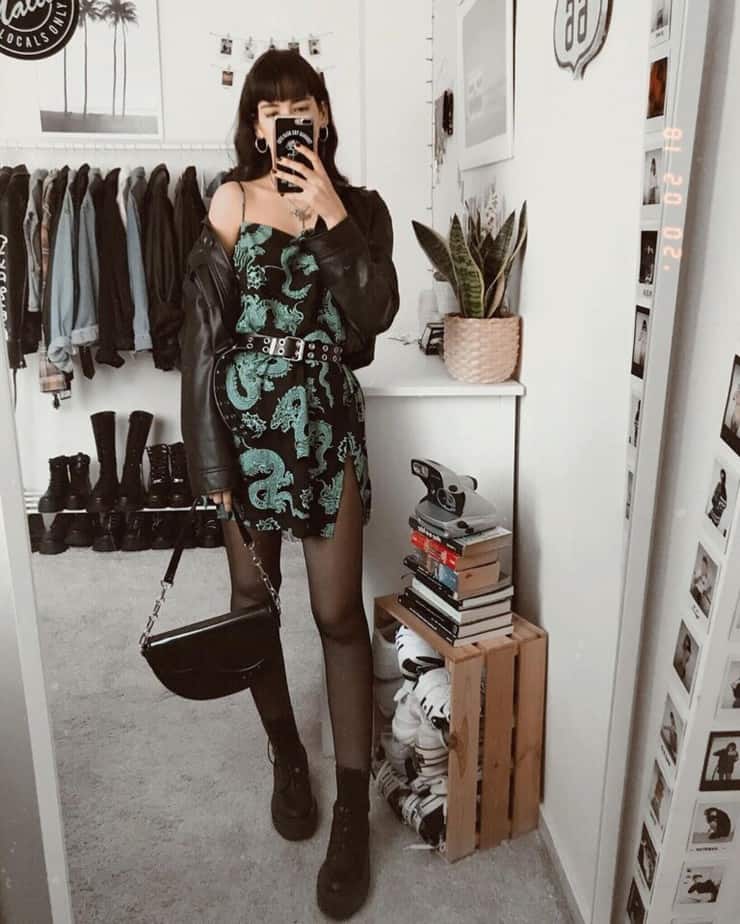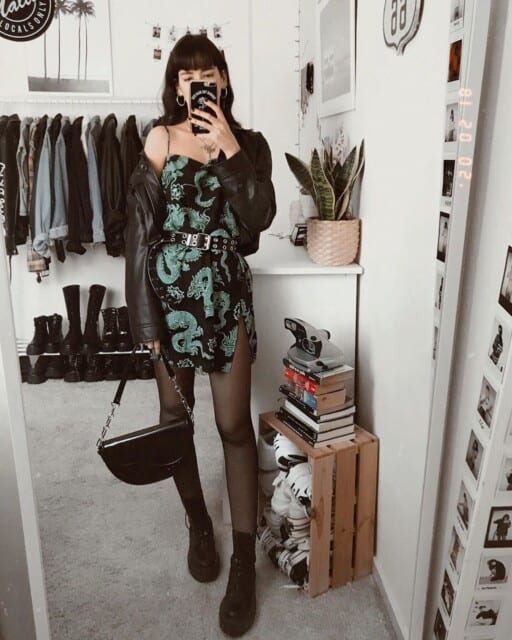 Graphic Tee Skirt Outfit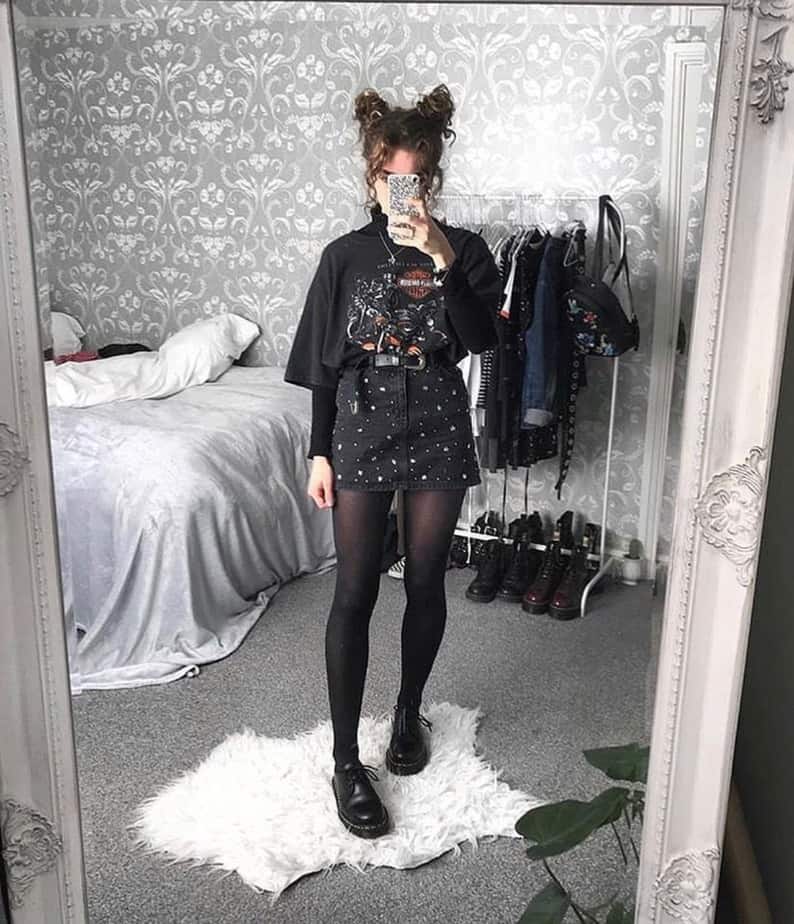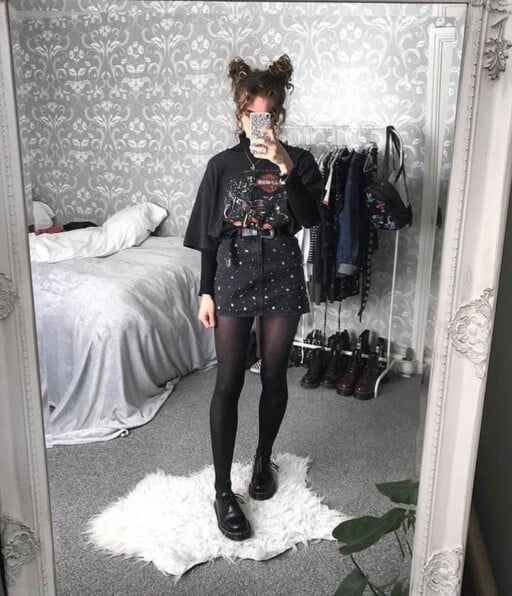 Crop Top Grunge Skirt Outfit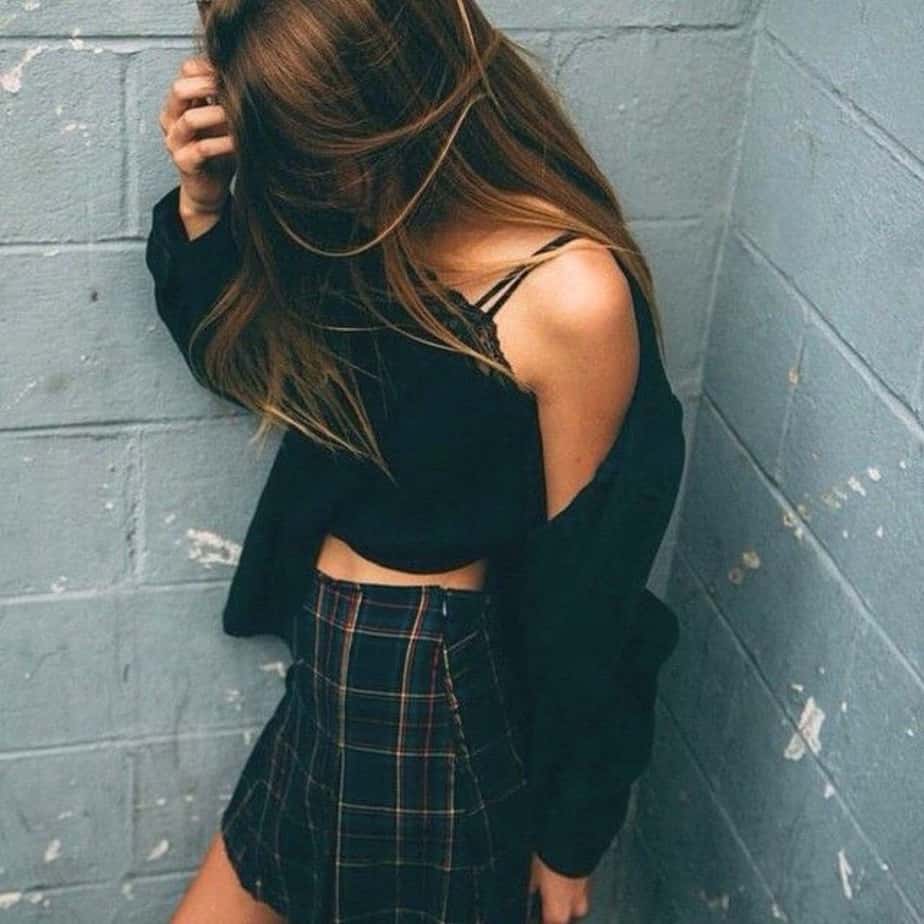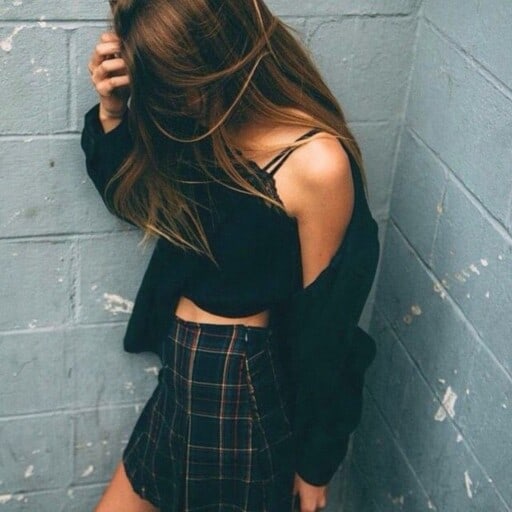 Green & Black 90's Outfit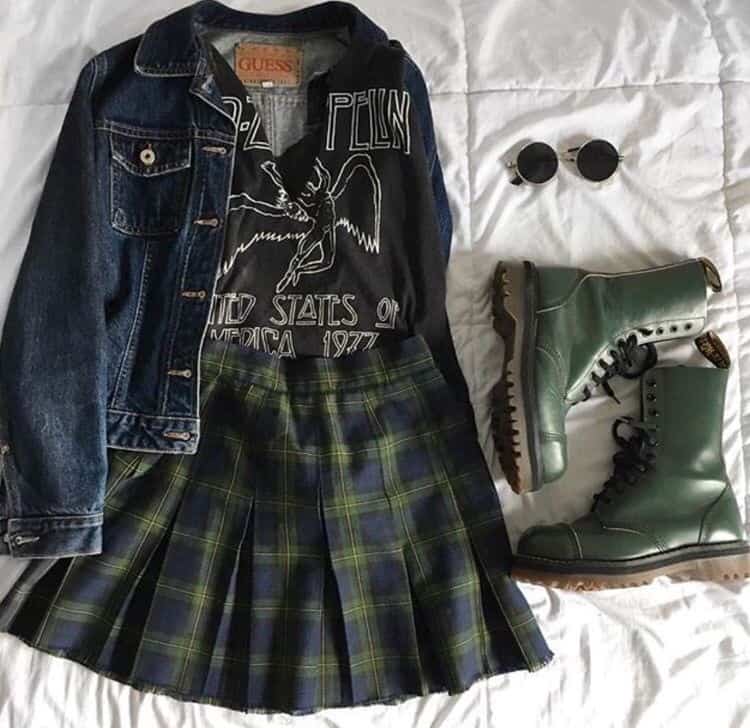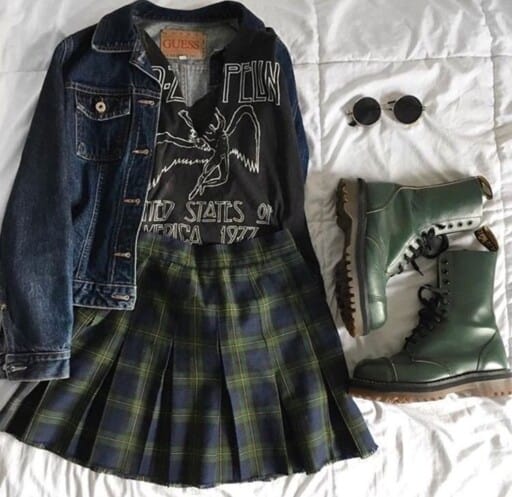 All Jean Everything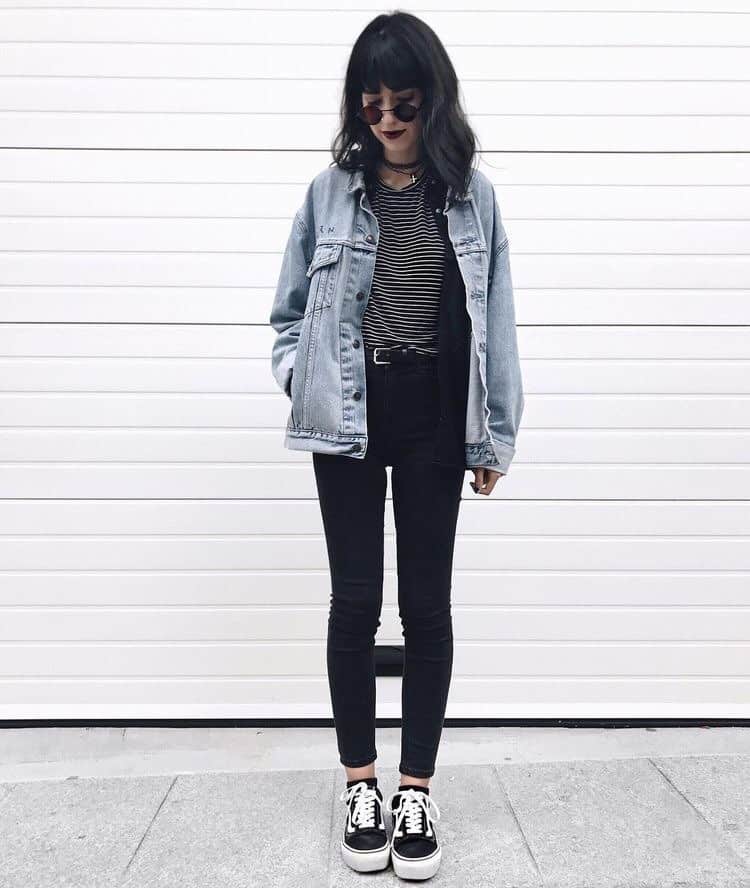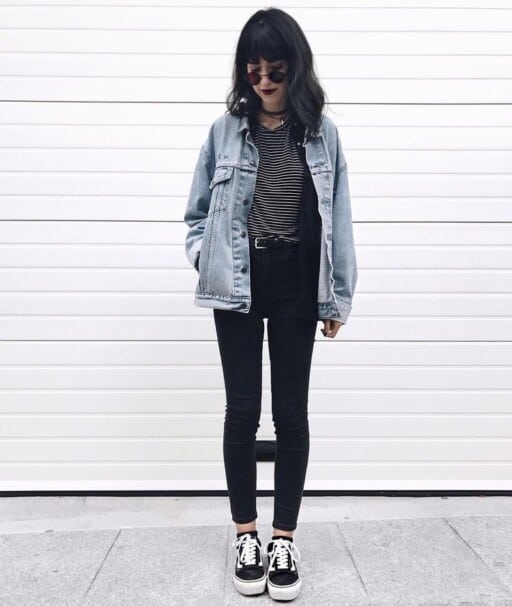 Sweatshirt Grunge Outfit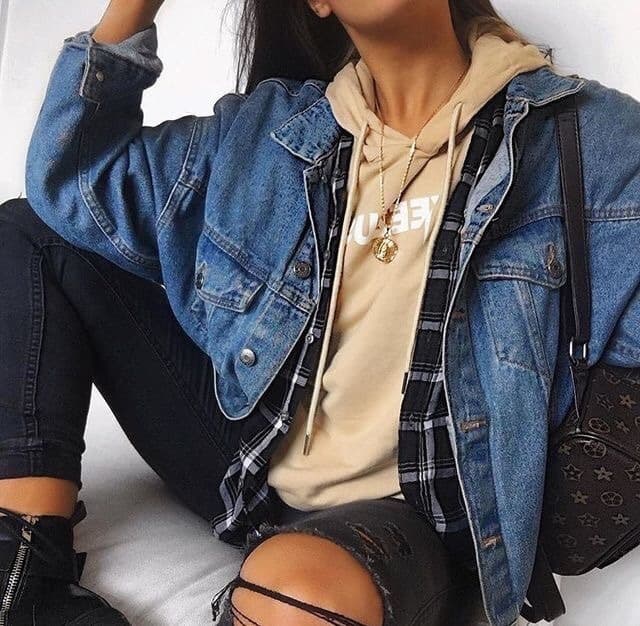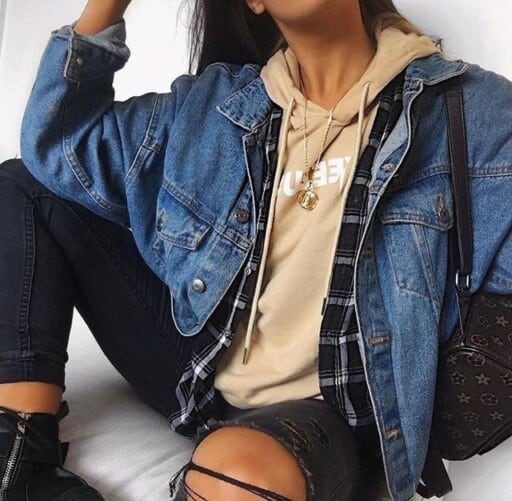 Combat Boots Outfit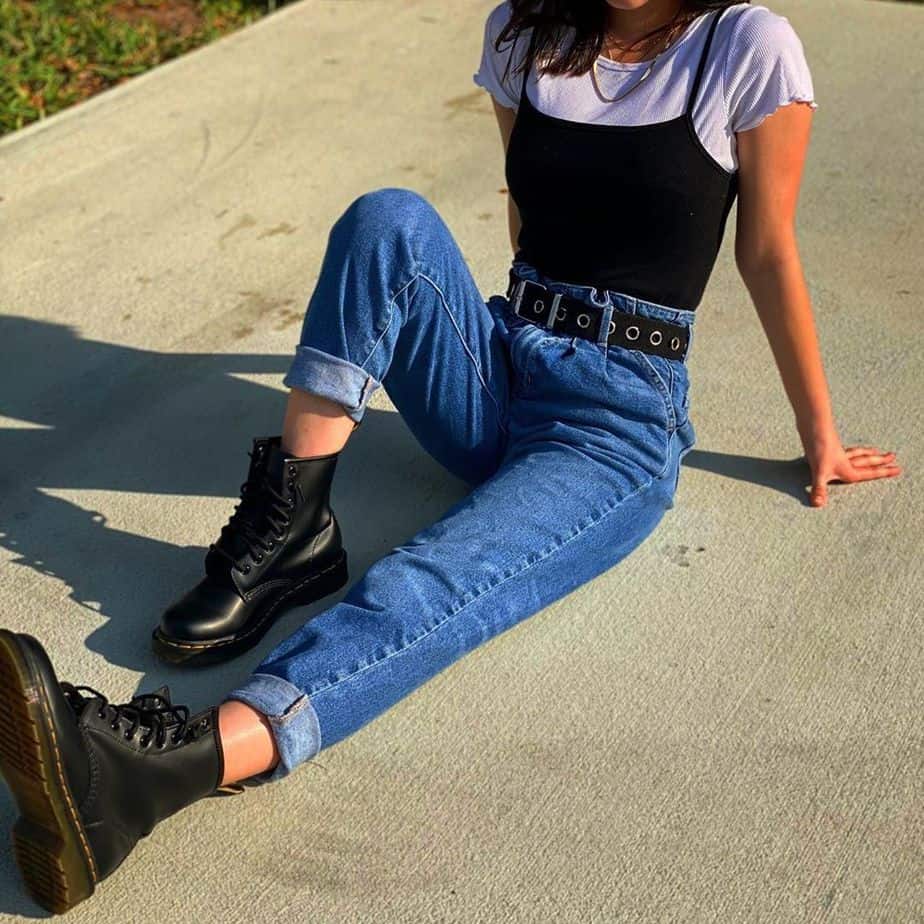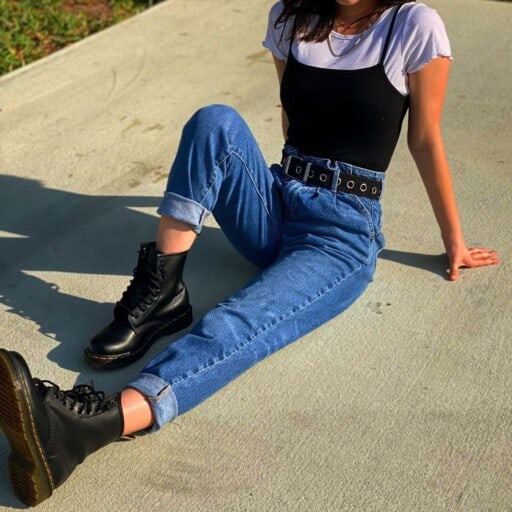 Full Post
Neon Grunge Outfit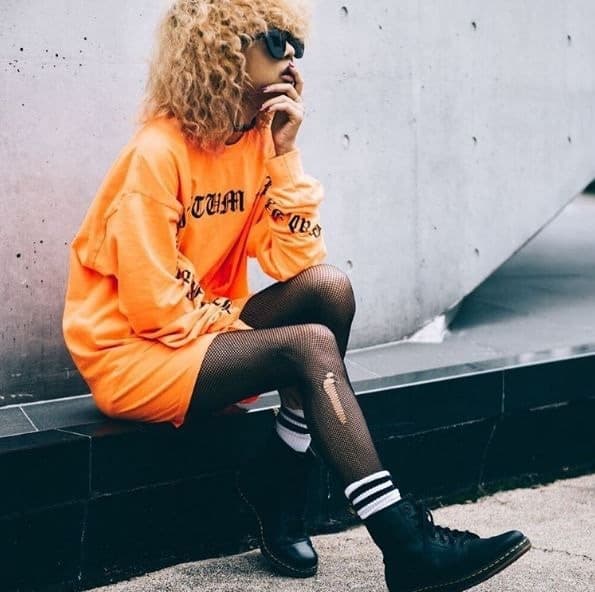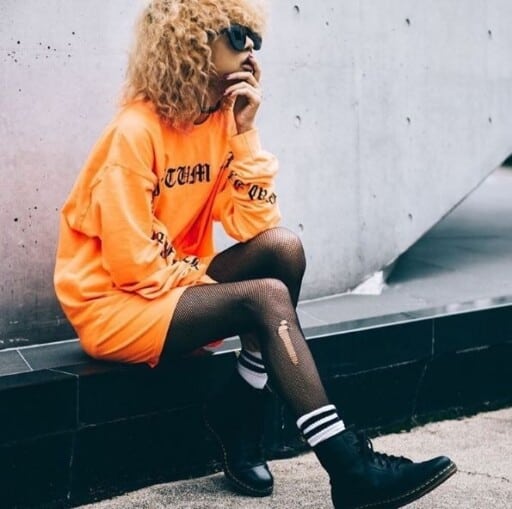 Graphic Tee With Jeans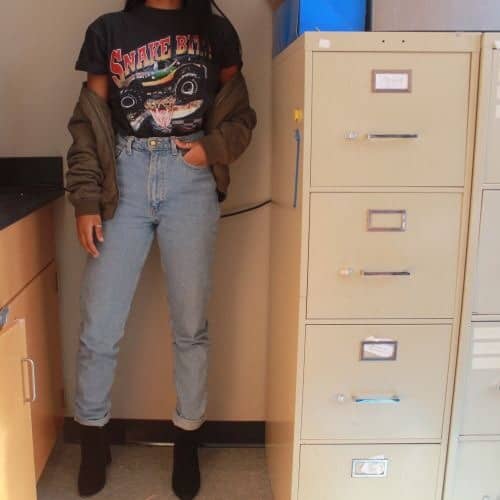 Flannel & Tights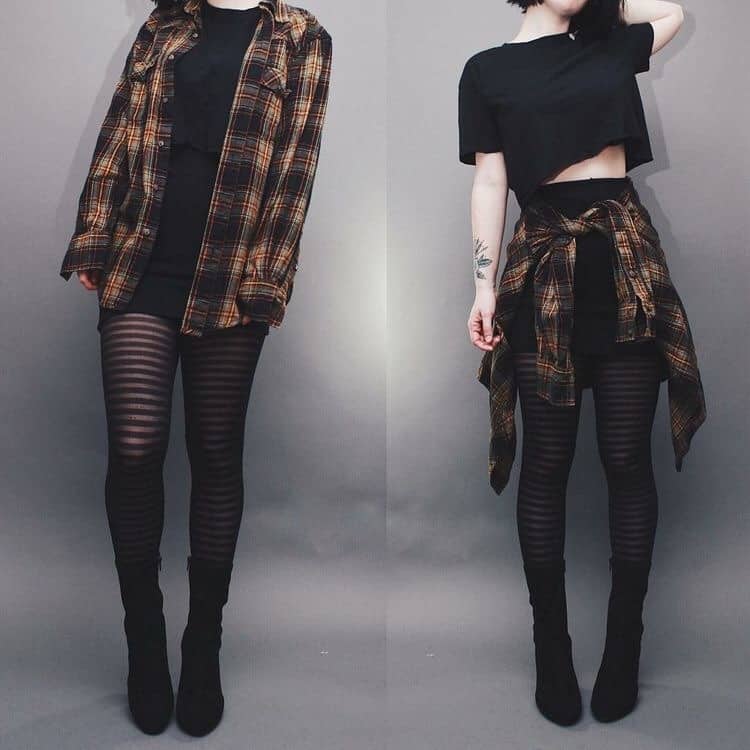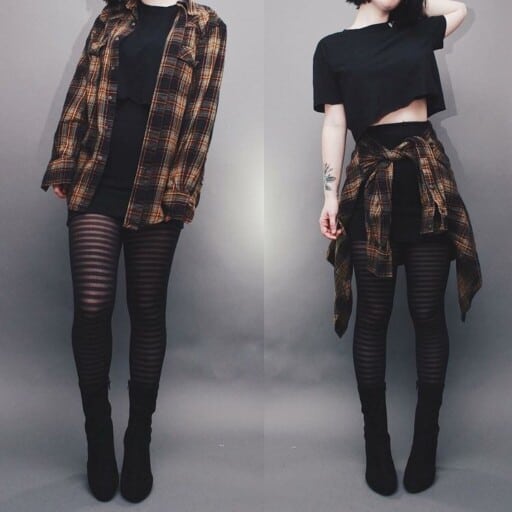 Black & Jean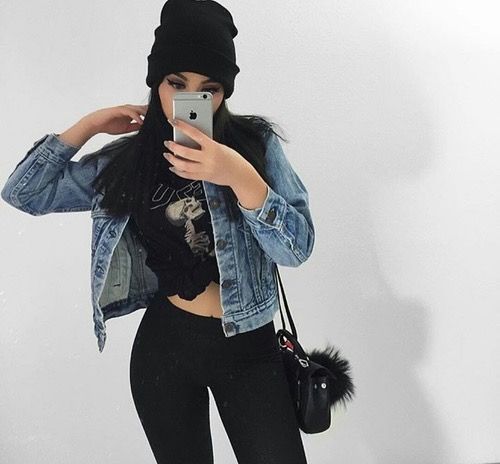 Winter Grunge Outfit