I like being tan all year. Nicely tanned skin always looks good!
Not only do my clothes, rings, jewelry, etc. look better when I'm tan, but I just feel more healthy.
This makes no sense (since my tans are mostly done using lotion) but I do know that psychology says we're more attracted to healthy people. Nowadays, a tan signifies health to us, so it instantly makes us more attractive to ourselves and others.
The thing about tanning lotions is that a lot of them are just really bad. I can't tell you the amount of times I have been left with a terribly streaky tan or even no tan at all!
These tanning lotions that I'm sharing today are all good. Obiously, you still need to know how to apply the lotion (as in don't slap it on with your bare hands), but they're nice and dark, plus you'll have that even spray tan look.
I personally think a tanning lotion should never be streaky, orange, or sticky. These are my favorite tried and true tanning lotions that pass all three checks!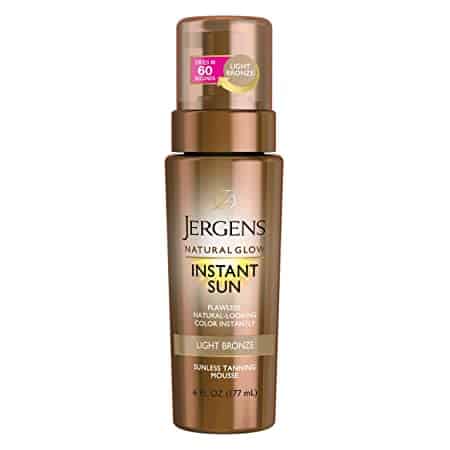 I use Jergens, sometimes on a daily basis, when I want to maintain a tan. Jergens isn't the darkest lotion on this list but it has a really lovely, natural color, and shows up quickly.
You can apply as many coats of Jergens as you'd like and watch the color gradually darken. It does work better when used daily, or at least a few times a week.
I personally use the darkest shade, deep bronze, and don't have an issue with it. I would go a shade darker than you're used to.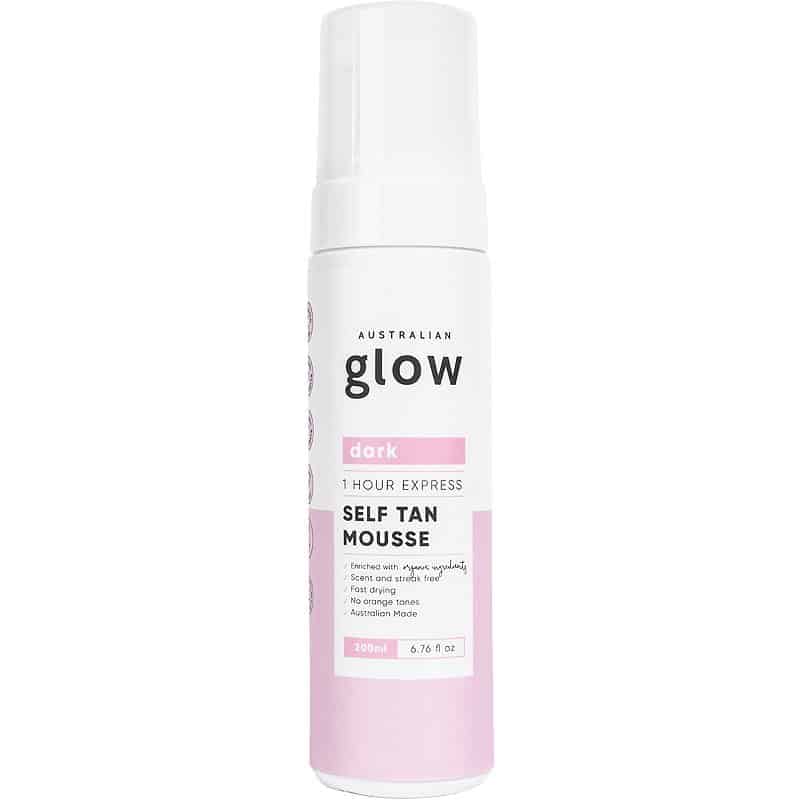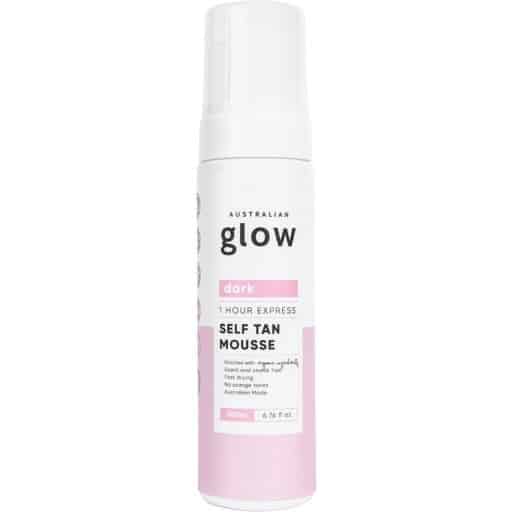 Australian Glow is the best tanning lotion ever if you need a super quick, dark tan. The lotion is 1-hour express and literally darkens your skin by many shades in a single hour.
Make sure to use a mitt when applying Australian Glow since it works so fast.
This lotion comes in dark or ultra-dark shades; I use dark and find it to work well for me.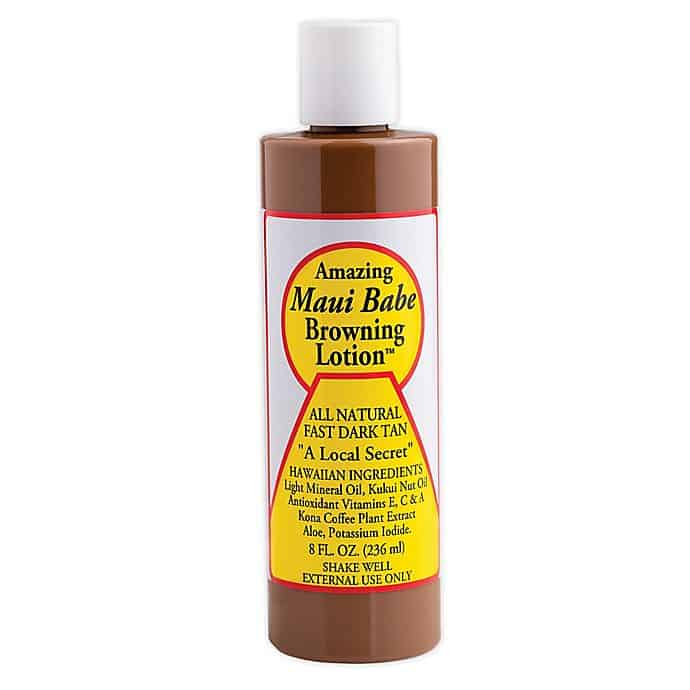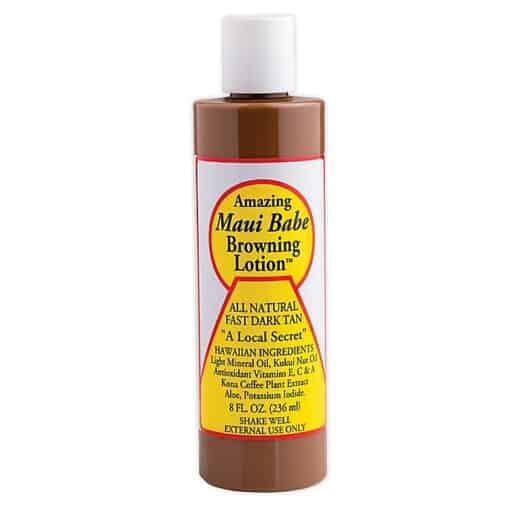 Maui Babe recently got huge on TikTok again, but it has been working well for some years now. It isn't technically a self-tanner but does actually darken your skin even without the sun.
I recommend using Maui Babe if you'll be in the sun and want to get a super dark tan without damaging your skin. Apply sunscreen then apply Maui Babe lotion.
You really only need 15 minutes to get an amazing tan with this lotion! It is a bit greasy at first, but soaks in after a few minutes and leaves your skin incredibly soft and tan.

If I had to pick one favorite on this list, it's Loving Tan. This is the best super dark, non-orange tan you can possibly get at home.
This tanning lotion isn't for the faint of heart; it's really dark and takes effect quickly. Make sure you have a good mitt and put cream on your hands and toes before applying.
Even though it's a bit more pricey, Loving Tan is always worth it for me before any event or night out. It looks like I got a professional spray tan!
I use the dark shade, but you could use medium for a gentler tan.

Coco & Eve is an amazing natural tanner! It works super well on all shades of skin, including really pale skin.
This self-tanner does tend to make my face break out, so I recommend using it on your body only.
This is definitely one of my favorite daily tanners to use because it looks completely natural any time of year.

This St. Tropez Express lotion gives you a super deep tan for about 12 hours. My skin always looks insanely olive!
I do find that most of the lotion washes off once you shower, but this is my favorite at-home tanning lotion for events.

St. Moriz is a super affordable tanning lotion that dries incredibly quickly. This is my favorite lotion to have on hand when I need a quick application. before heading out.
I don't find that it builds up at all over time, but does work well for a great one-night tan.

St. Tropez has a lot of great products. I really love this face mist! It's one of the only face mist products I've found that isn't sticky or tacky after application.
I simply spritz this mist on my face after I apply my moisturizer and before applying makeup.
This is a medium shade compared to other tanning lotions but builds up quickly over time.

If you like adding tanning drops to moisturizer then you should definitely try Tanologist. I find that Tanologist works best on the body (especially on the legs) used in your daily body moisturizer.
Not only is this tanning lotion super easy to use, but it lasts a long time!
I prefer the medium shade. It's not super dark but is more of a gradual daily tan.
If you're like me and have trouble using self-tanners on your face then you'll want to check out these Tan-Luxe face drops.
These drops are super light and can be mixed in your moisturize. You won't even notice them on your face which is a real game changer compared to some of the heavy tanning lotions on the market.
My favorite part of these drops: they don't cause breakouts! I use these drops daily and have had absolutely no problems.