This year, grunge style is back in with a bang. Everywhere you look, grunge outfits are popping up. It started with Gen Z on TikTok, but now I'm seeing pieces of grunge fashion on folks of all ages.
Grunge fashion is heavily influenced by the 90's, but it's a bit darker and edgier. While the more typical 90's fashion featured colors like brown and yellow, grunge is black and silver all the way.
It can actually be kind of hard to shop for grunge style! Most brands aren't specifically grunge; instead, you need to shop for specific items at certain stores and know where to look.
Today I'm compiling my favorite grunge fashion brands. Keep in mind that these brands may sell many styles; to make it easier, I'll list my favorite types of items below each store.
What Does Grunge Actually Mean?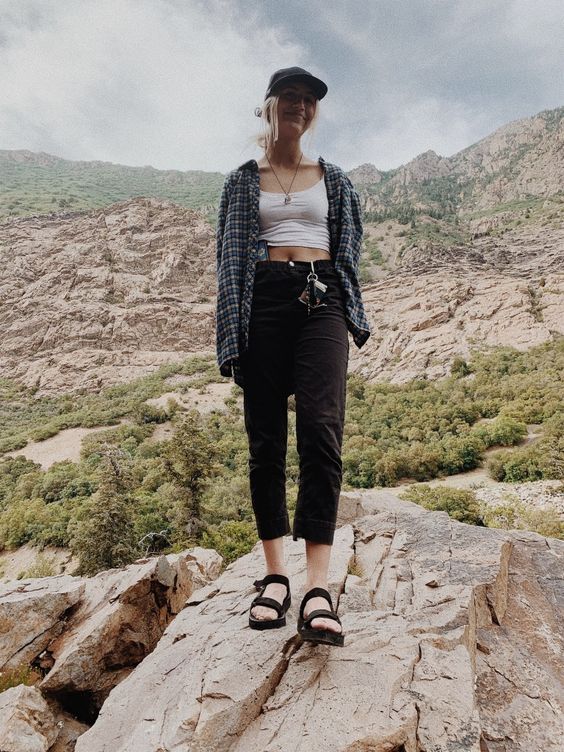 Grunge fashion is a style of clothing and accessories that emerged from the grunge music scene in the 90s. It's all about a casual and laid-back look, with lots of flannel shirts, oversized sweaters, ripped jeans, and combat boots.
Grunge fashion is all about mixing and matching patterns, and adding your own DIY touches to your outfit. You can complete the look with accessories like beanies, chokers, and vintage jewelry.
It's also about rejecting mainstream fashion and embracing your own unique style. Even though grunge is becoming mainstream, it started off with those who hated everyday society.
How Is Grunge Different From Punk Or Goth?
Grunge, punk, and goth are all subcultures that emerged from the music scene and have distinctive fashion styles.
Punk fashion is characterized by its rebellious and anti-establishment attitude, and often features unconventional and DIY elements. It typically includes clothing items such as leather jackets, ripped denim, band t-shirts, studded belts, and combat boots. Hairstyles in punk fashion are often unconventional and may include brightly colored hair, shaved heads, or mohawks. It's less natural than grunge and much less sloppy/more deliberate. You'll see a lot of brighter colors with punk fashion, whereas grunge is more faded.
Goth fashion, on the other hand, is characterized by its dark and romantic aesthetic, and often features elements of Victorian and medieval fashion. It typically includes clothing items such as black lace, corsets, fishnet stockings, and platform boots. Makeup in goth fashion is often dramatic and includes dark lipstick, heavy eyeliner, and pale foundation.
Grunge fashion is characterized by its casual and unkempt appearance and often features elements of punk and alternative fashion. It typically includes clothing items such as flannel shirts, oversized sweaters, ripped jeans, and combat boots. It often incorporates elements of layering and mixing patterns, as well as unconventional and DIY elements.
Grunge fashion is often associated with earthy tones such as brown, green, and beige, as well as darker shades such as black, navy, and gray. This is in contrast to punk fashion, which often features bold and bright colors, and goth fashion, which often features predominantly black clothing.
How To Put Together Grunge Outfits:
At its core, grunge fashion is all about a disdain of conformity. That's why it's a super messy, eclectic style.
Here are some of the most popular trademarks of grunge style:
Flannel or plaid anything (oversized is good)
Oversized vintage band tees
Combat boots
Heavy, aggressive jewelry (but keep it messy)
Converse sneakers
Jean or leather jackets, oversized
Fishnet or lace patterned tights
Messy hair
Chunky belts
Lots and lots of makeup
Tight clothing mixed with super oversized pieces
Brown, black, white, and red fashion pieces
When it comes to grunge, more is more. Go for extra accessories, more makeup, and multiple layers of clothing. Your outfits won't look truly grunge until you have 15+ things on.
If you get stuck, there are a few grunge icons who stood out during the late 80's and 90's. Check out fashion inspiration from Kurt Cobain, Drew Barrymore, Kate Moss, and River Phoenix.
Grunge Fashion Brands:
Here are my favorite grunge fashion brands for a super eclectic, 90's inspired style.
Keep in mind that traditionally, grunge fashion was new-age items (bought new) combined with cool vintage pieces. If you really want to get into grunge style, I recommend thrifting for at least a few items!
If you're looking for only one grunge fashion brand to shop at then Hot Topic is your place. It was popular back in the day and is still huge for folks who love the grunge look.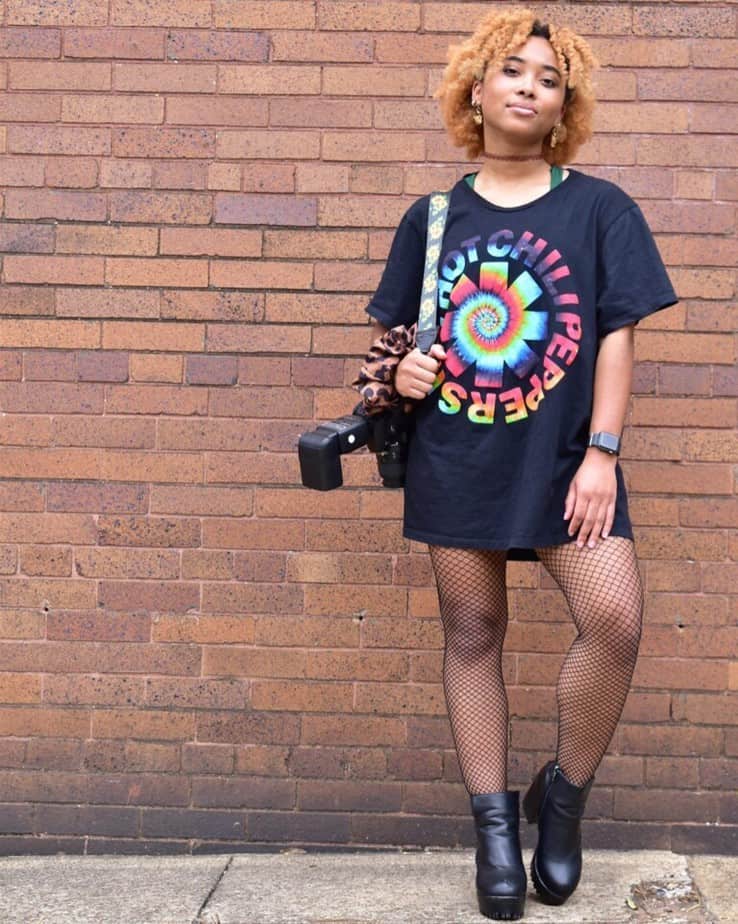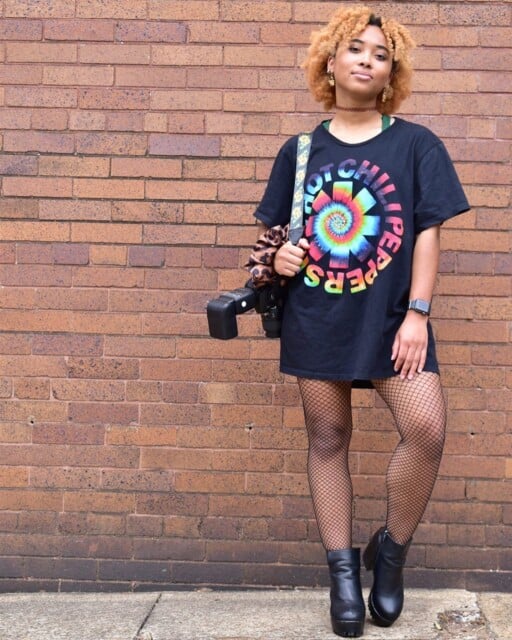 You literally can't go wrong with a thing in Hot Topic. It toes the punk/grunge style line perfectly.
I especially enjoy shopping for dresses (Hot Topic has super edgy grunge style dresses), super unique jackets, skirts (again super edgy), and of course, t-shirts. Hot Topic carries just about every pop culture t-shirt you could think of.
There's also a whole section devoted to band merch that's really cool.
Pricing: Hot Topic is really affordable. Most pieces are $20-$40, although pop culture tees may cost a bit more, depending what's on them. This is definitely the best place to shop for affordable grunge outfits!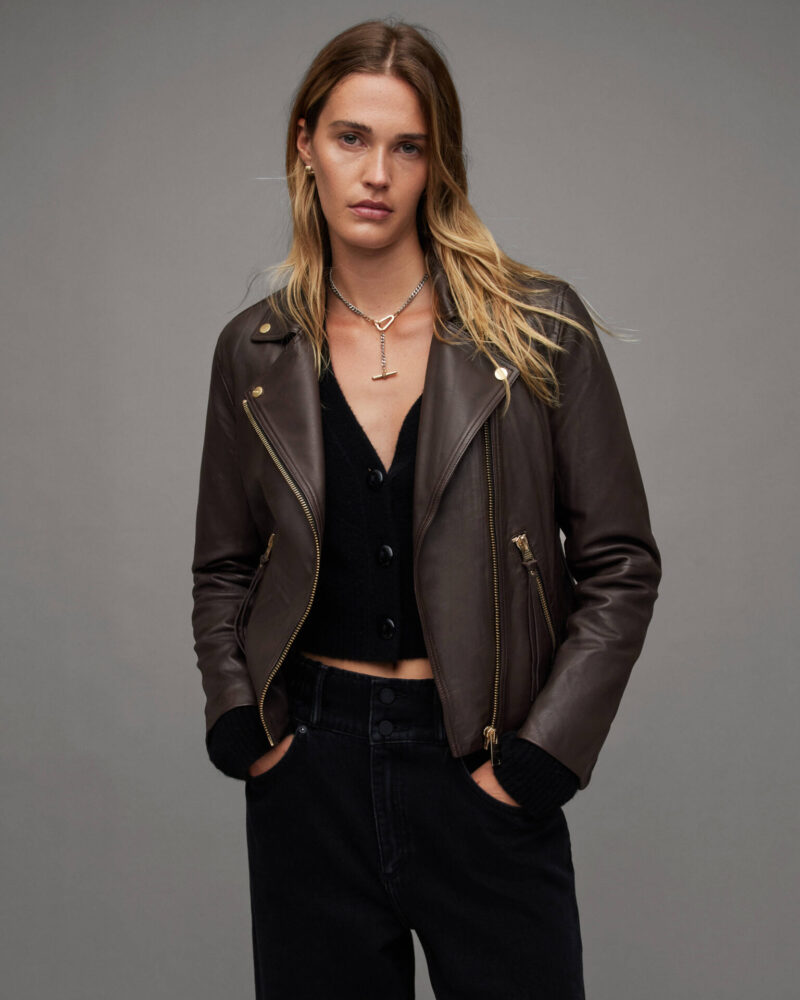 If you're after the ultimate grunge fashion brand to fill your wardrobe, AllSaints is where it's at. Back in the day and even now, AllSaints remains a powerhouse for individuals who crave that authentic grunge vibe.
Trust me, you won't make a fashion misstep with AllSaints. It's like they've mastered the art of blending punk and grunge styles into a seamless concoction.
Personally, I'm all about their selection of dresses – talk about edgy grunge embodied in fabric. And those uniquely designed leather jackets? They're practically a grunge manifesto.
Let's not forget about their skirts, oozing edginess from every thread.
Pricing: These pieces are more expensive (up to $200) but the quality is great. For example, I've owned my AllSaints leather jacket for 5 years.
Urban Outfitters is a mesh of styles. You can definitely find boho or alternative pieces at Urban, but you can also find a ton of good grunge style outfit choices.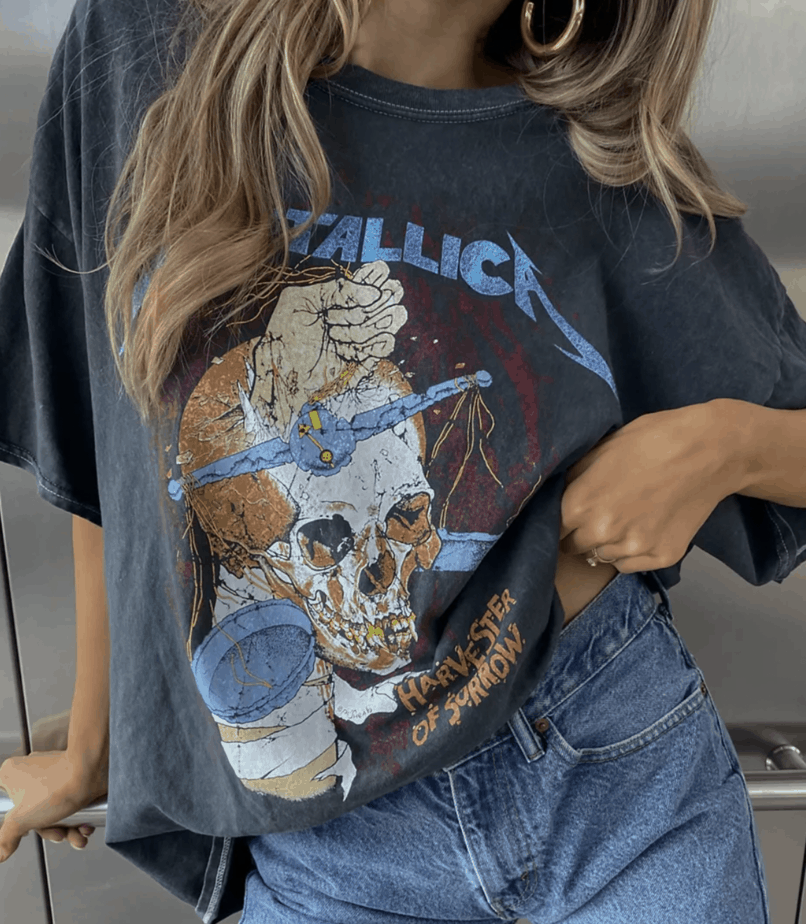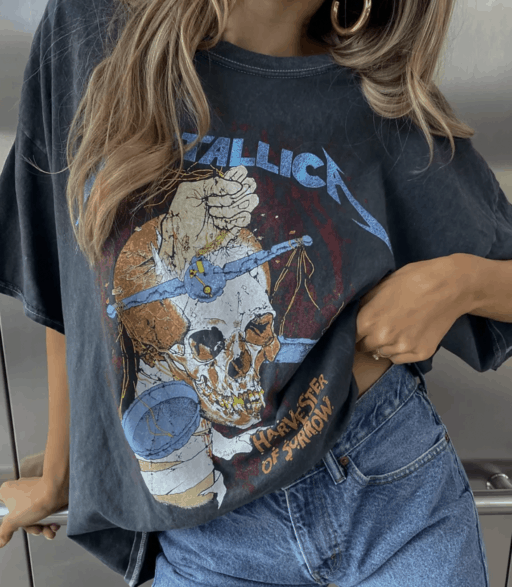 The thing is, you have to know what you're shopping for. The flowery dresses at Urban are definitely not grunge style.
When I want to dress in grunge outfits, I personally shop at Urban for oversized, retro jackets (especially leather), baggy denim bottoms, and 90's tops.
I also love the vintage section. There can be some pieces in there that are too light/girly, but there are also some awesome oversized shirts and baggy vintage pants.
Pricing: Urban can be a bit on the pricier side, so I purchase items that will last me for a while. It's my go-to for statement pieces. Expect to spend $40-$100 per item.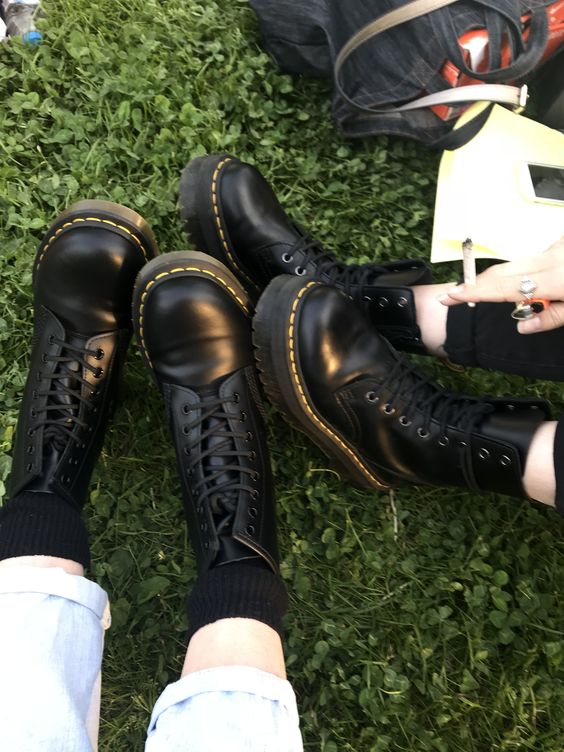 Looking for the epitome of grunge fashion? Enter Dr. Martens. From the height of grunge to today, these boots are the embodiment of rebellious style. Slip into a pair and you're stepping into grunge history, capturing that raw essence effortlessly.
But Dr. Martens isn't just about boots – their footwear range is a grunge lover's dream. And their apparel and accessories? They carry the same nonconformist spirit. Durability? These pieces are more than fashion; they're your companions through the grunge journey.
Pricing: Expect to spend $100-$200 on a pair of boots.
If you're looking for affordable grunge fashion brands then Boohoo is definitely your store. You can put together entire grunge outfits for under $40!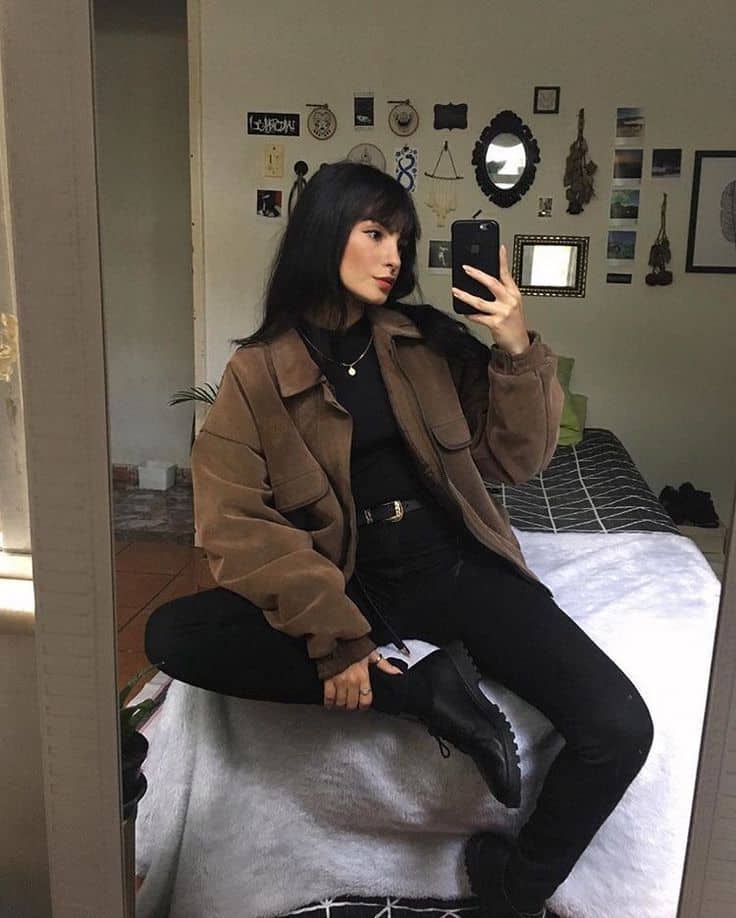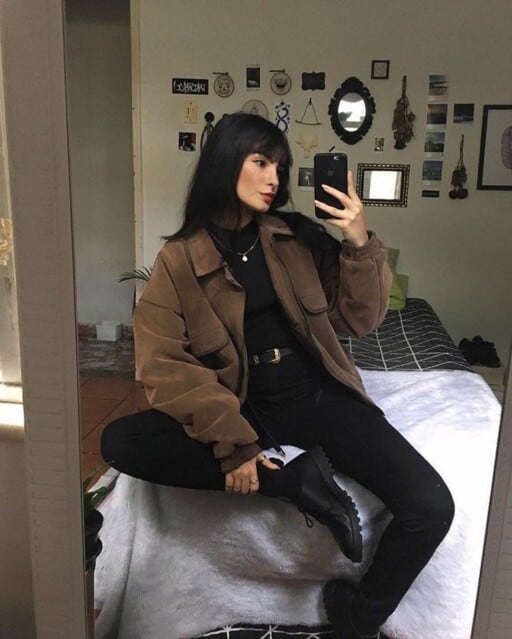 However, because Boohoo offers so many different styles, you do need to know what you're looking for.
When it comes to grunge style, I like the hoodies and sweatshirts, the edgy skirts, and everything flannel/plaid.
The "oversized" section is also a good place to look for grunge outfits because everything is super 90's.
Pricing: Boohoo is incredibly cheap. Almost every item is well under $20. For more basic pieces, you can spend as little as $3-$5.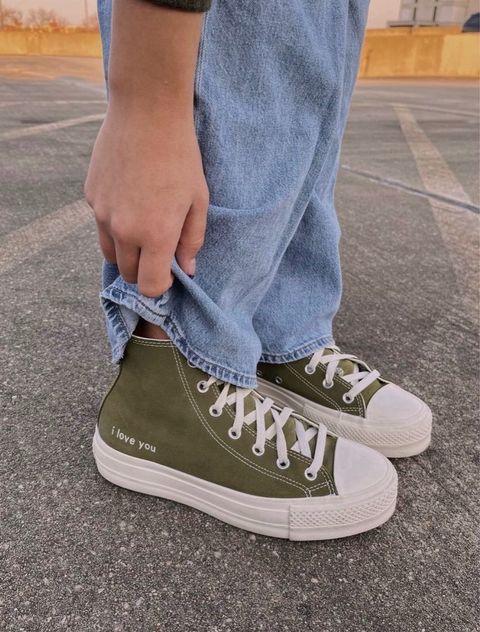 If we're talking grunge fashion must-haves, you can't skip over Converse. Seriously, from the grunge glory days to right now, these kicks have been the go-to for those who dig that edgy, alternative vibe.
But hey, Converse isn't just about sneakers – they've got a whole bunch of styles, from high-tops to low-tops, and each one screams "I'm doing my own thing" in the most awesome way.
The cool thing about Converse is you can wear them with pretty much anything. Ripped jeans? Yep. Dresses or skirts? Totally. It's like they're your partners-in-crime for adding that grunge edge to whatever you're wearing.
Pricing: Converse aren't cheap (think $100-$200 per pair) but will last a long time.
Missguided can be super trendy or offer great grunge style outfits. It all depends on what you're looking for.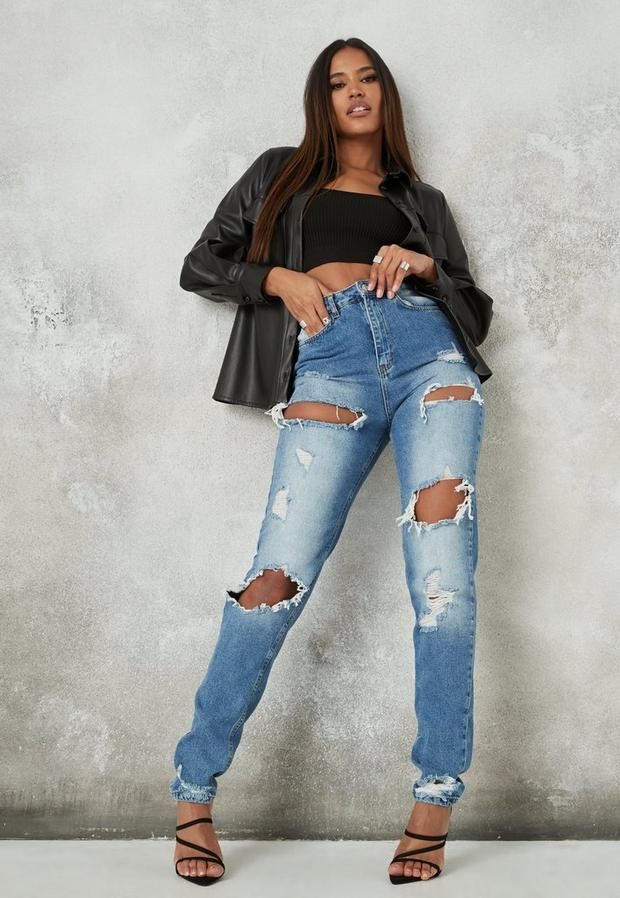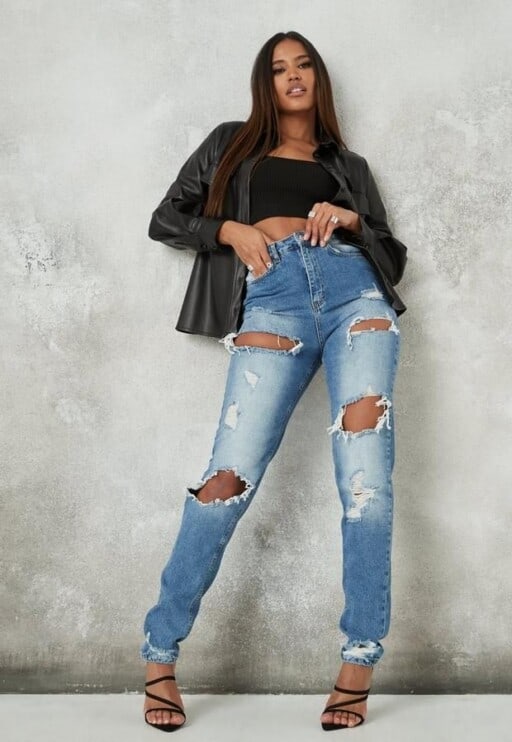 The one thing I love about Missguided is that the clothing is always edgy. You never find last season's trends.
When it comes to shopping for grunge fashion at Missguided, I look at the t-shirt dresses, crop tops, oversized denim jackets, and chunky boots.
Basically, you'll find super edgy grunge style at Missguided. If you're trying to dress trendy but in grunge style then this is the place for you.
Pricing: Missguided is pretty affordable. Most pieces are under $50, including shoes. Some smaller clothing items are under $20.
Cotton:On is one of my new favorite boutiques right now. They sell a lot of high-quality basics, like crop tops, tees, and shorts, but these are all things that you need for good grunge outfits.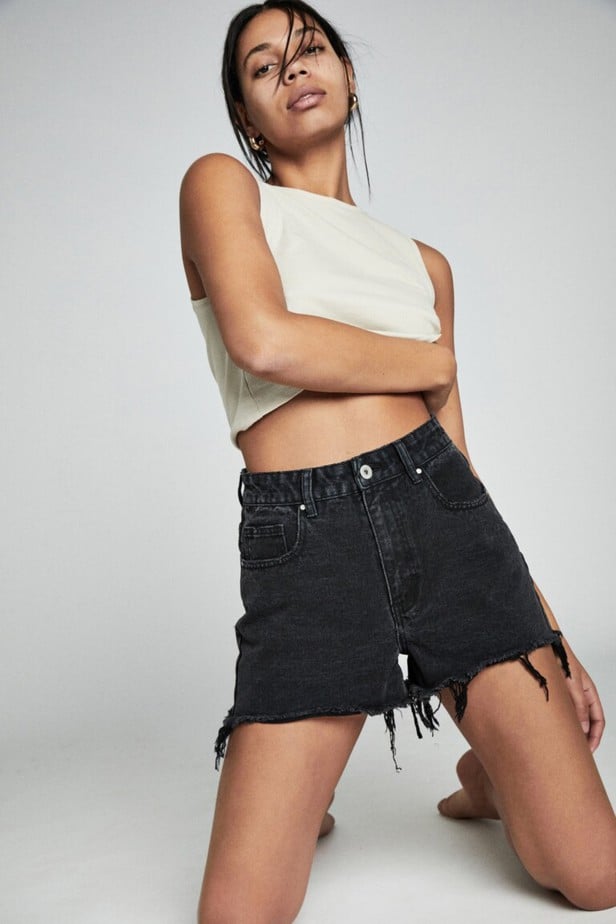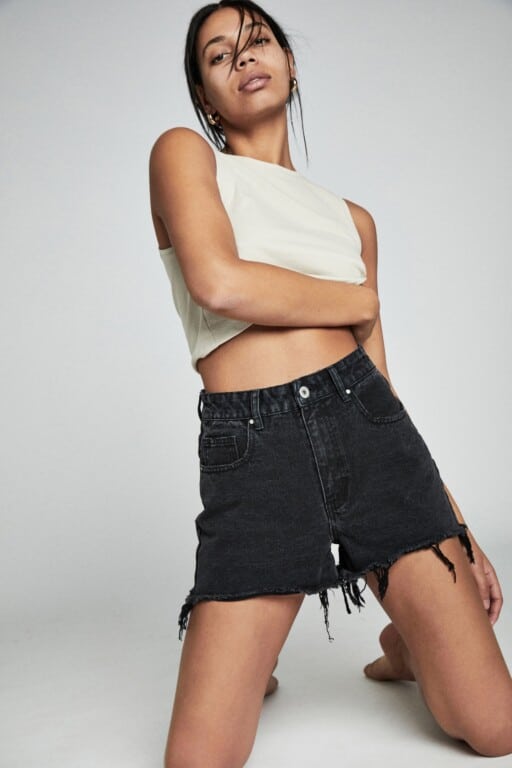 I especially recommend shopping for plain crop tops, jean shorts (especially black), and graphic tees, which are super vintage.
However, Cotton:On is a great place for any basics. If you got some really cool plaid pieces, you'll need a black plain crop top to pair them with, or a pair of dark jean shorts to go with an edgy top and belt.
Pricing: Most Cotton:On pieces are between $15 and $30. They're also basic items, so it makes sense that they're relatively affordable.
As always, I recommend Shein. The site carries tons of different styles, but they specifically have a really awesome grunge fashion section that's insanely affordable.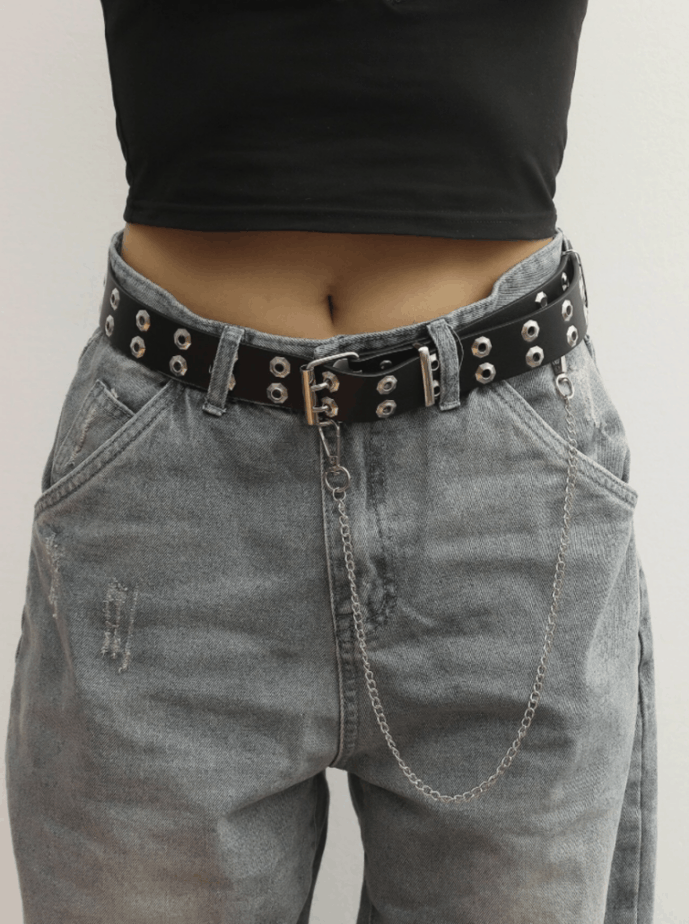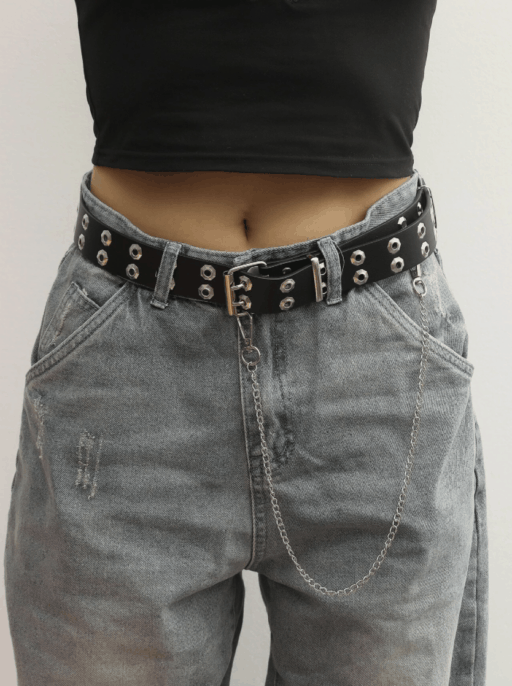 Personally, I like to just search "grunge" and start there. You'll find a whole selection of really cool jewelry, belts, pants, edgy t-shirts and crop tops, and flannels.
If you're shopping section by section, then I recommend checking out graphic tees and sweatshirts, oversized tops, plaid tops, cropped sweatshirts, skirts, boots (Shein has some super combat and slip-on boots),and belts and chains. There's honestly too many sections to list!
Pricing: Most clothing pieces on Shein are under $20. Accessories can sometimes be as cheap as $1. I recommend ordering over $75 worth of items because you get free shipping and returns.
This is a super cool boutique for graphic tees. If you want interesting tees to pair with your grunge outfits then chick out Always Stylish Mama.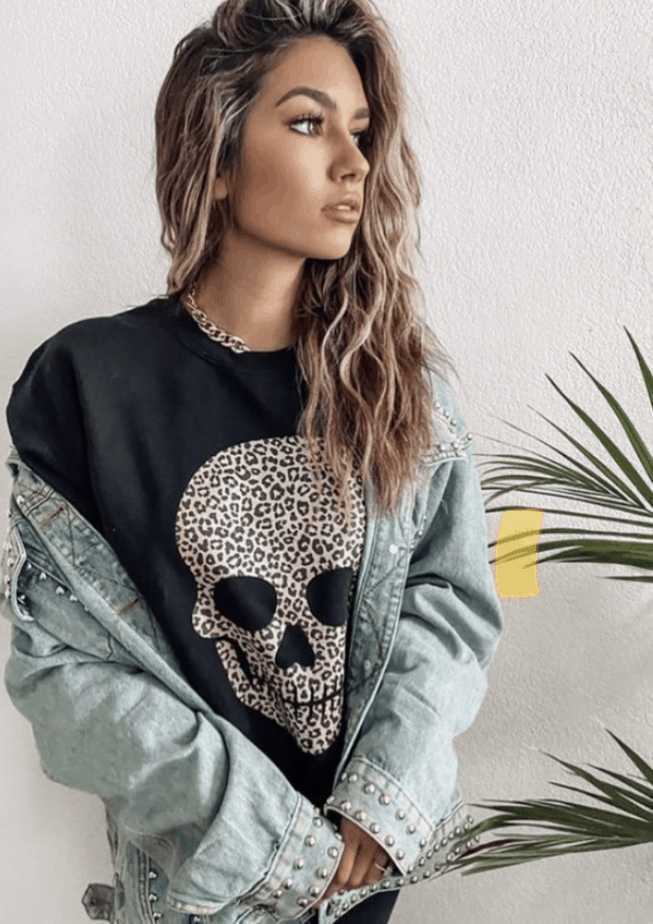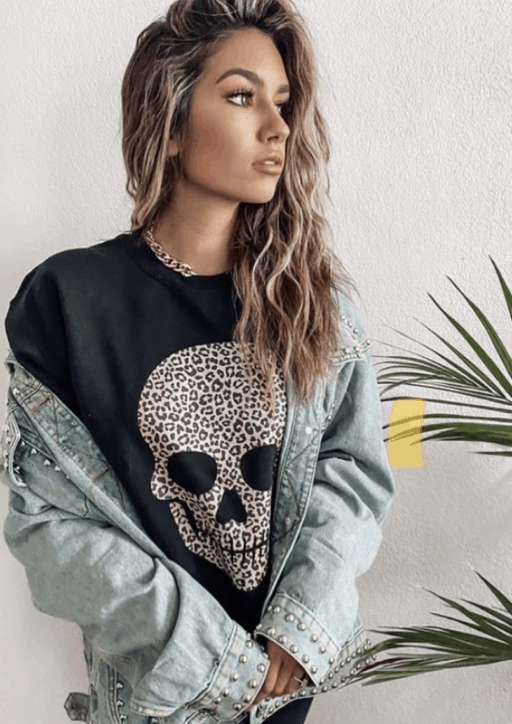 You won't find full-on grunge outfits here, but you will find some awesome t-shirt collections including band tees, skull tees, and edgy sweatshirts.
Pricing: Always Stylish Mama is really affordable. Most items are under $30 with a few (mainly sweatshirts) just over that.
Amazon is a low-key awesome place to buy grunge clothing and accessories. Most items are free shipping and virtually everything is super cheap.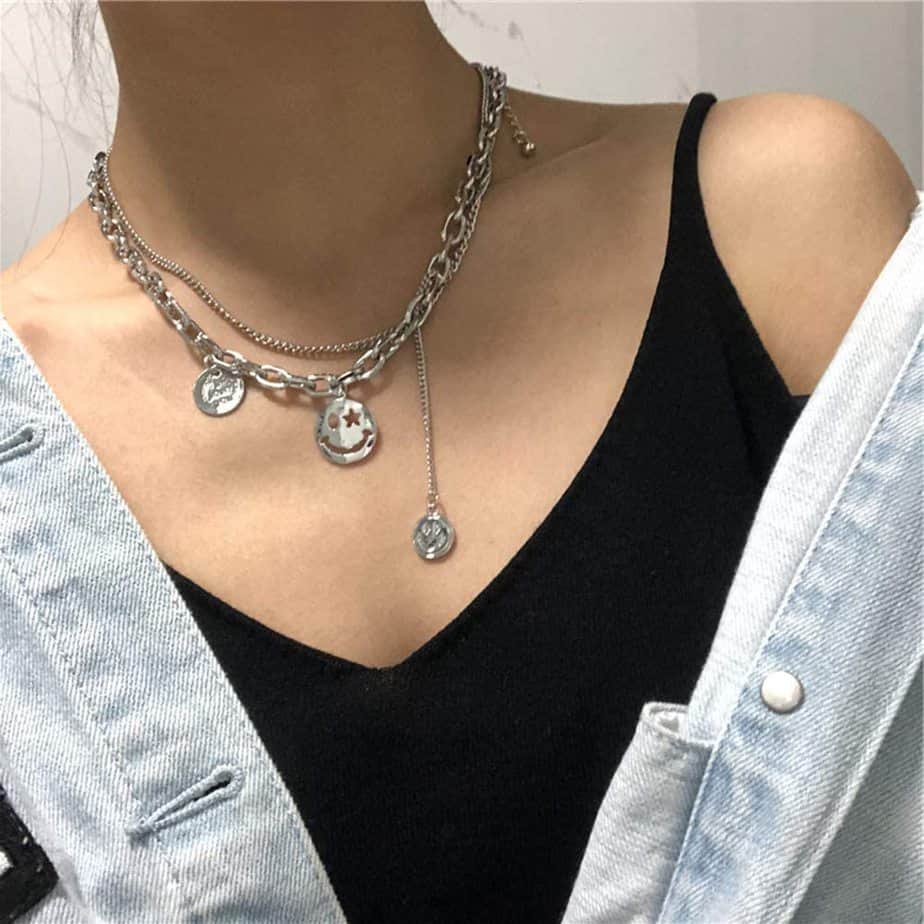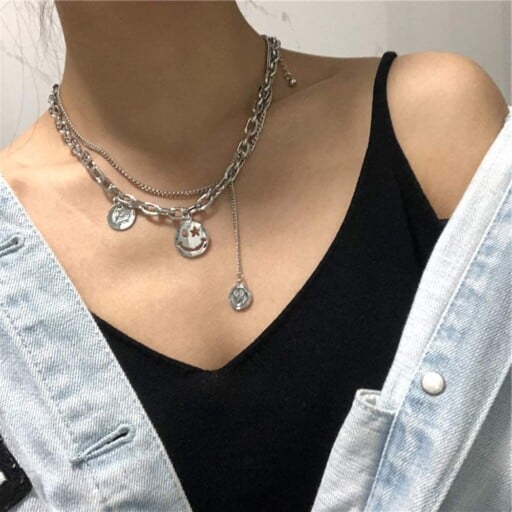 First of all, the grunge clothing section is awesome. I love the patterned crop tops, the plaid pants, the oversized flannels, and the band t-shirts.
I also recommend that you check out grunge style accessories. Amazon carries super cute grunge belts, chains, heavy jewelry, edgy socks, glasses, etc.
Lastly, Amazon is a great place to buy grunge shoes (especially heels and boots) at a low price.
Pricing: Most items are between $15 and $35. You might spend a bit more for shoes if you're purchasing through a name brand. Amazon is one of the best affordable grunge style stores and most pieces are delivered free!
Levi's is my go-to place for jeans, especially for grunge outfits. They just fit like no other jeans.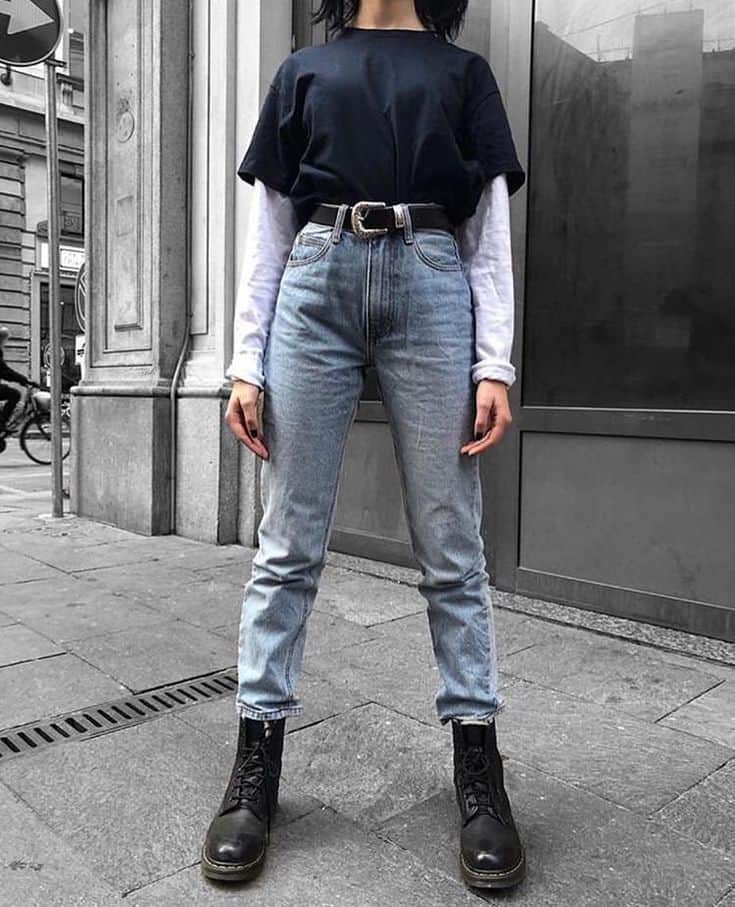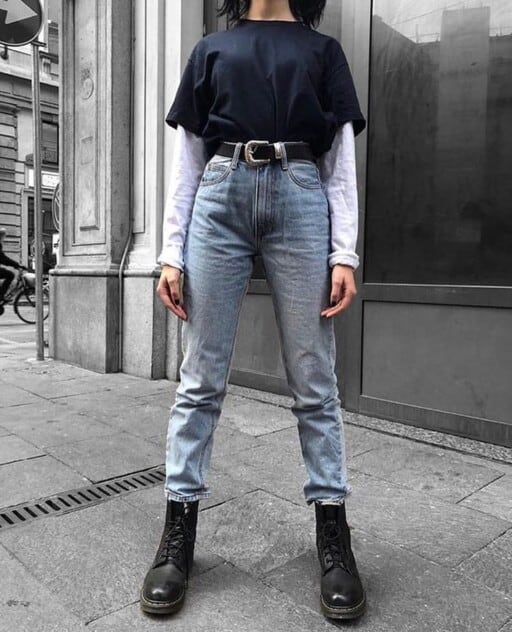 There are so many different styles to choose from. Generally, I prefer baggier for grunge style, but it's totally up to you.
Pricing: Levi's is really variable when it comes to prices. You can spend under $50 or over $200, depending on the style of jean you want. Keep in mind that these jeans are super well-made, so it may be worth it to spend a little extra for one pair.
Nasty Gal is one of my favorite super affordable stores for grunge outfits. It's a lot like Shein, but the quality is slightly better and the prices are slightly higher.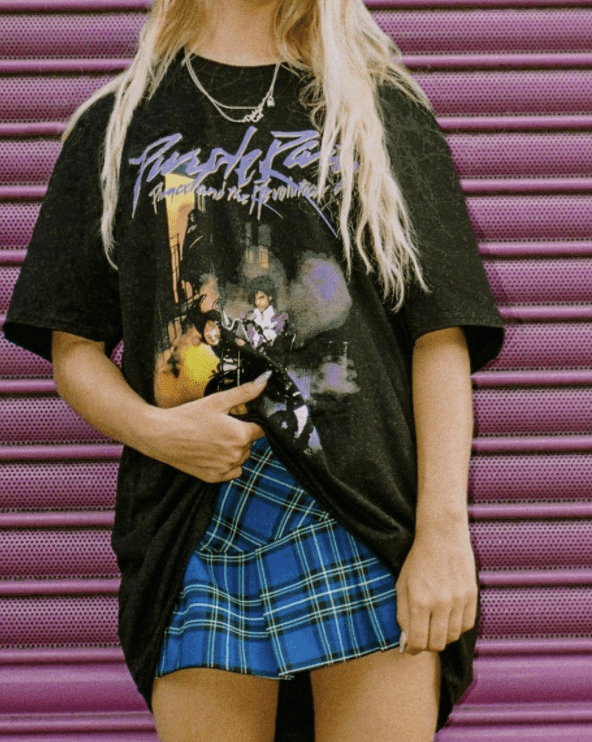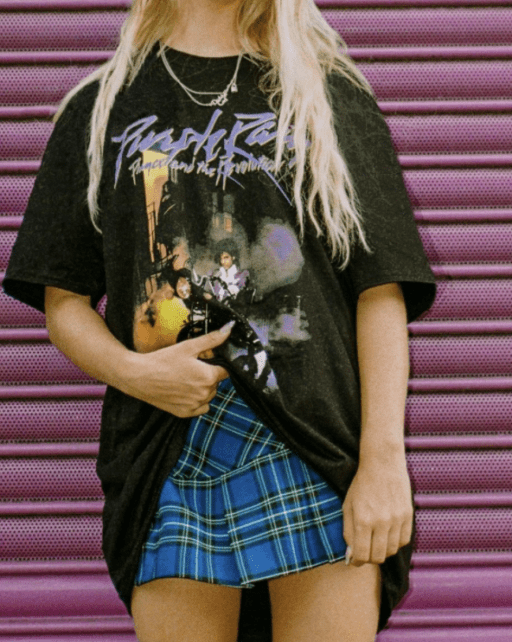 There are so many grunge style pieces at Nasty Gal. You can really just browse and find lots of cool choices.
When I'm shopping for grunge fashion specifically, I typically look at the fun mini skirts, t-shirt dresses, bodysuits, edgy boots, and chunky shoes (these are a must).
I find that Nasty Gal typically has really awesome seasonal items that are still typical grunge fashion. This is also my favorite place to shop for grunge shoes.
Pricing:Nasty Gal is really affordable! Items are typically between $15 and $30. Shoes are quite affordable compared to other stores.
ASOS is a great place for grunge style pieces. Not only does the site have some awesome pieces itself, but they just acquired Topshop, so I recommend ASOS x2 for grunge outfits.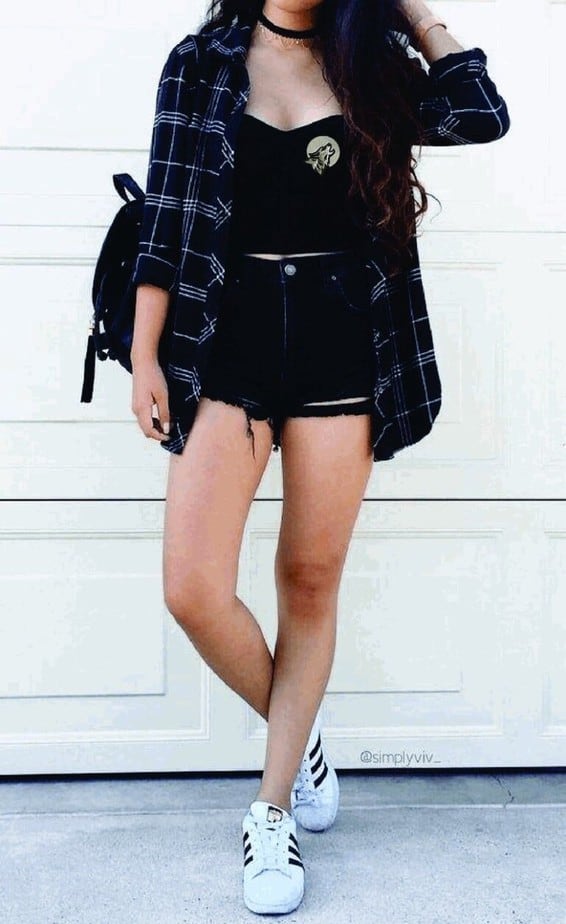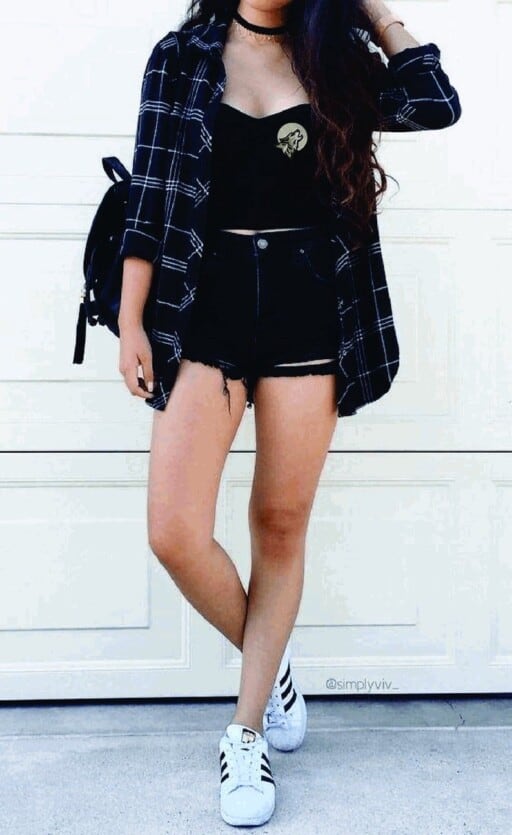 However, the site is massive so it can get a little confusing.
First of all, check out the Topshop section. You'll find a lot of upscale grunge pieces that work well.
Alternatively, you can just search for grunge and find some good items, although the results are mixed.
I typically shop for trendy pants, plaid and leather skirts, hoodies, and edgy shoes and boots. However, you really need to sort through to find grunge style pieces, which is the only reason that ASOS isn't first on this list. It's a bit of a pain!
Pricing: ASOS carries a bunch of different brands, so the pricing is varied. I'll typically spend about $30 per item, which is really affordable for things like jackets, jeans, or boots.
I loved PacSun as a teen and was surprised when I started shopping here again just a few years ago.
PacSun is pretty affordable with super cute grunge outfits.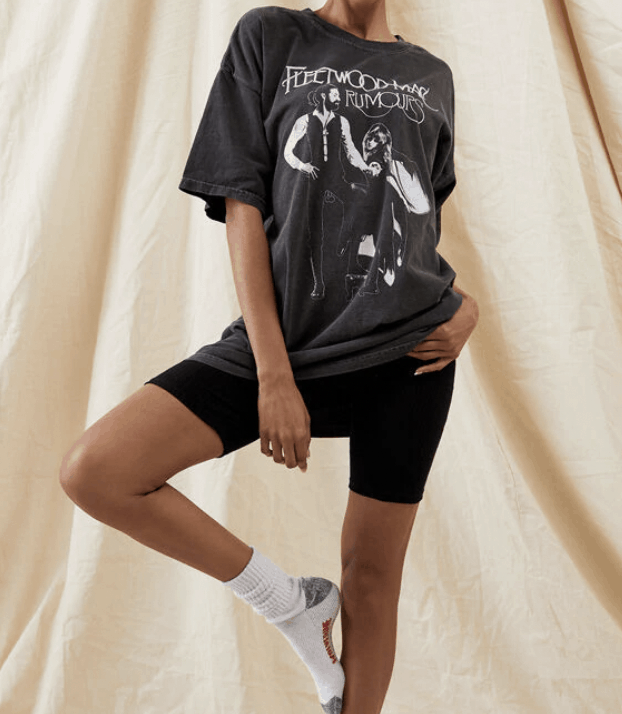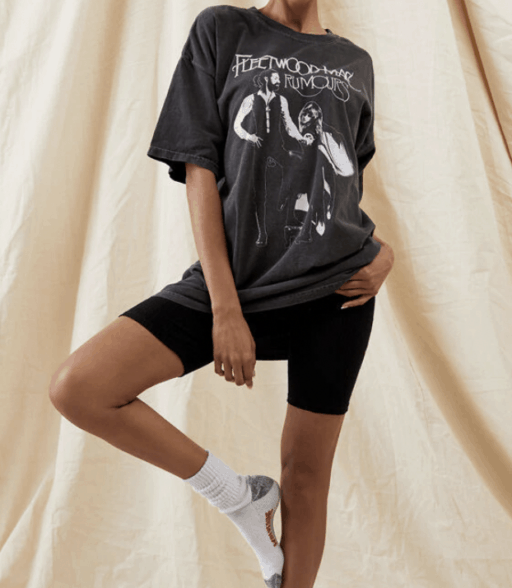 You honestly can't go wrong with clothing at PacSun. Most of the store has a soft grunge, skater vibe, but if you're looking for a heavier grunge style, then you will need to mix and match pieces.
Check out the jeans (especially the ultra-baggy, oversized fits), the hats and beanies, the colorless dresses in the dress section, and the pants. I'm always a fan of any bottoms at PacSun.
Pricing: Most grunge style pieces cost around $50. While it isn't the cheapest store in the world, they're well-made pieces that will last you a while. I tend to buy a few items here and supplement the outfit with accessories from stores like Boohoo.
American Eagle can be a bit girly for grunge style, but you can find some awesome denim pieces online.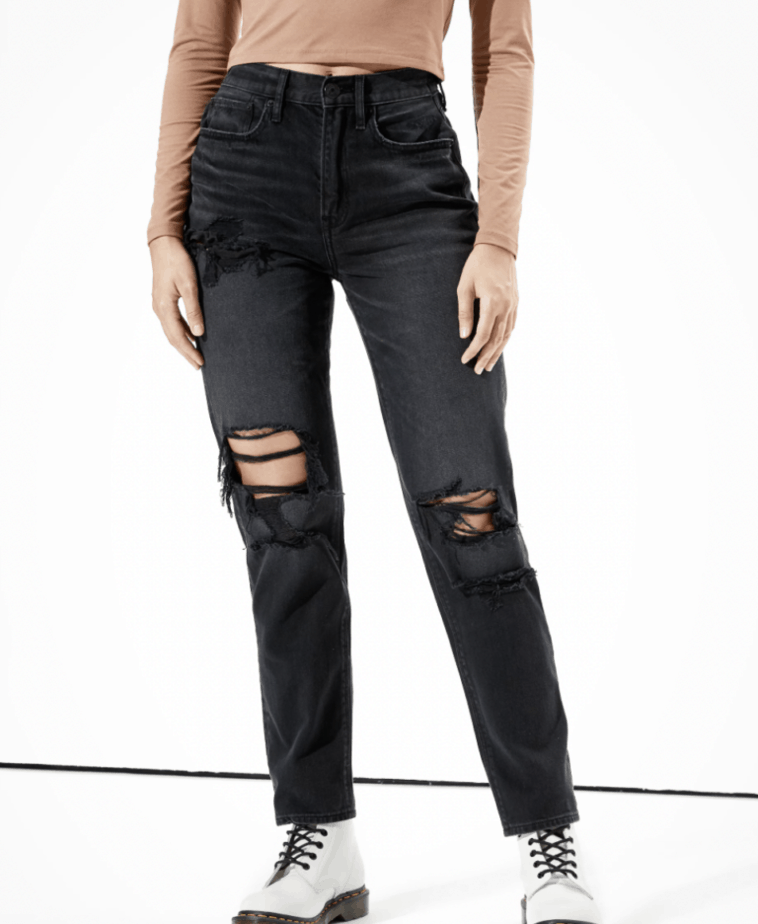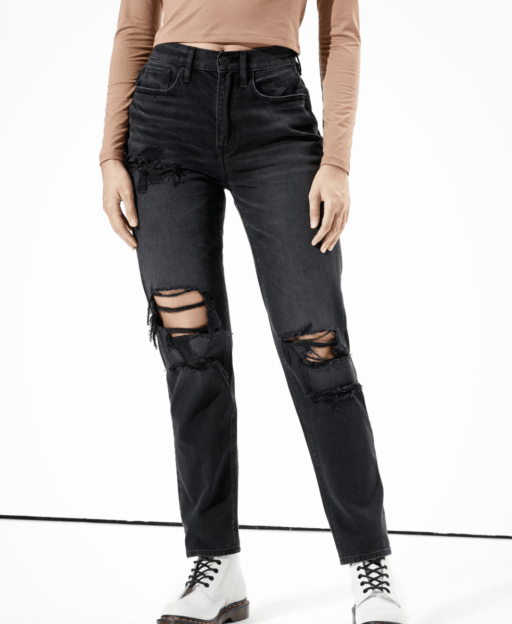 I typically shop for mom jeans, boyfriend jeans, or 90's jeans here in both blue and black. I also like the high-waisted jean shorts.
Pricing: Denim is pretty affordable and American Eagle. I typically spend $50-$60 per pair of jeans, or $40-$50 per pair of shorts. They're high quality and fit really well.
I always recommend checking Etsy for unique pieces. They do have some really awesome things that can be used for grunge outfits!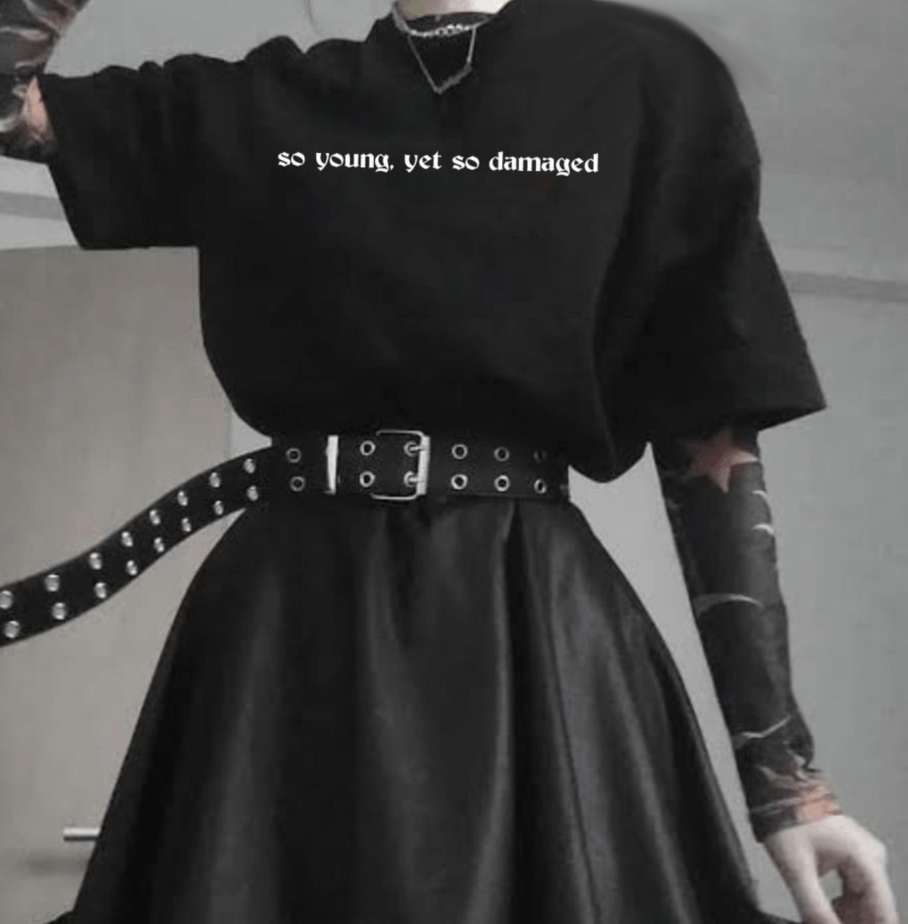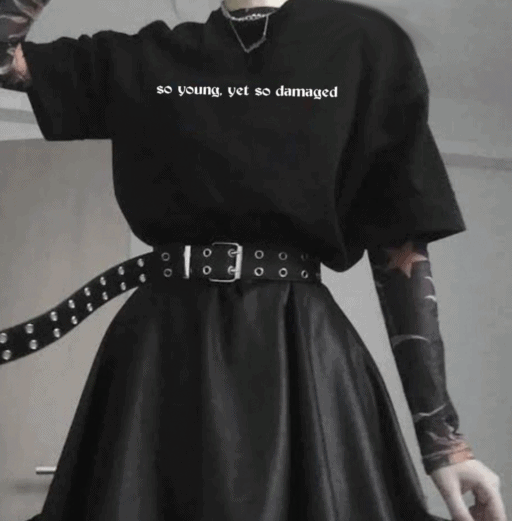 I typically search "grunge clothing" and find a variety of grunge shirts and sweatshirts. However, I especially like Etsy for grunge jewelry. You can find anything from heavy chains to paper-clip jewelry or chokers.
Pricing: Etsy pricing is really variable because there are so many sellers. I like to spend $20-$30 item.
Dolls Kill is a super cool punk/grunge online boutique. It's pretty small but does have some interesting grunge style pieces.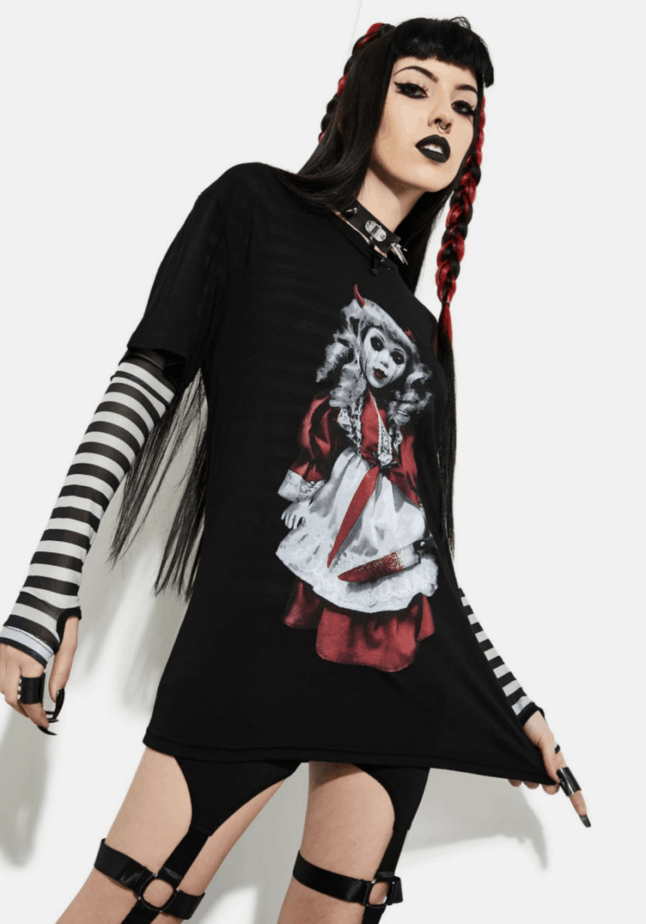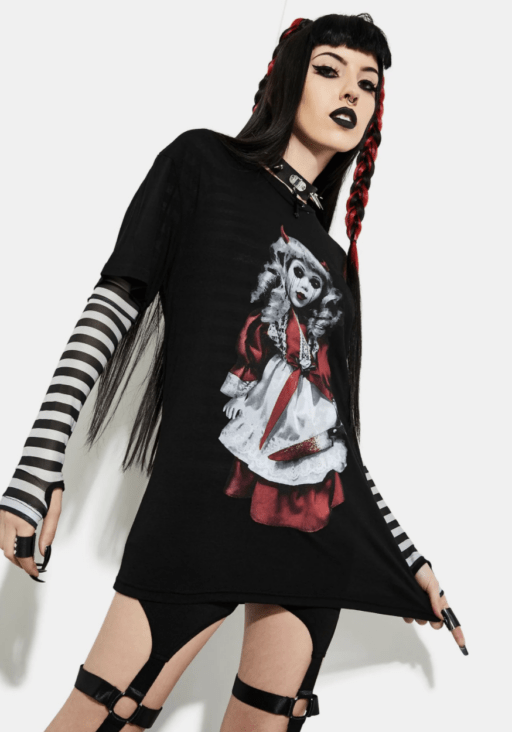 I typically just check out new arrivals. You'll find super grungy plaid pants, leather pieces, heeled combat boots, and more.
Pricing: Dolls Kill can be a tiny bit more expensive than other stores. Expect to spend around $50 per item.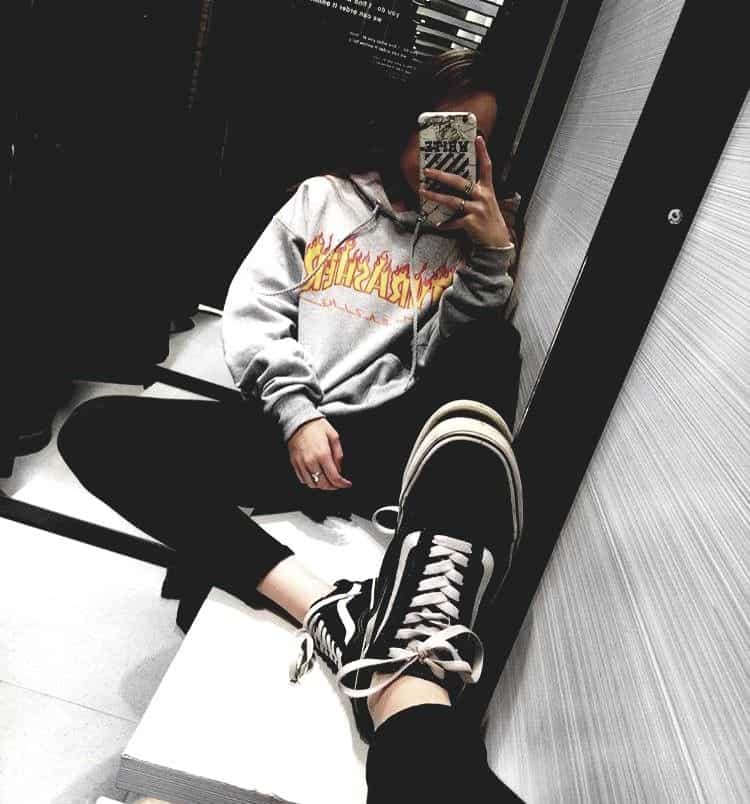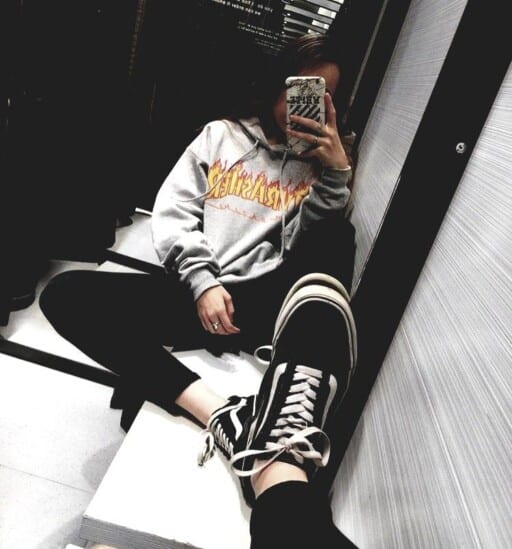 Zumiez is a great skate store that has a lot of grunge fashion and grunge style clothing.
You can put together some super cute grunge outfits using only Zumiez clothing! All of the pieces are super cute. Just make sure that you stay on the side of grunge and don't veer into skater. The 90's are much more baggy and eclectic than skater style clothing.
Pricing: Zumiez can be a bit more expensive, with items ranging from $30-$70.
How can I achieve the grunge fashion look without going overboard?
Achieving the grunge fashion look without going overboard is all about striking the right balance. Here are some tips to help you nail that effortlessly cool grunge vibe without going too extreme:
Start with Basics: Begin with a solid foundation of basic pieces like distressed jeans, oversized t-shirts, and flannel shirts. These items form the core of grunge fashion and can be easily mixed and matched.
Subtle Layering: Layering is key to grunge fashion. Instead of piling on too many layers, opt for a few well-chosen ones. For instance, try a t-shirt under an open flannel shirt, or a simple tank top under an oversized sweater.
Choose One Bold Element: Pick one bold grunge element to feature in your outfit. It could be combat boots, a leather jacket, or a band tee. Let this piece take center stage while keeping the rest of your look relatively toned down.
Distressed Details: Incorporate distressed details in moderation. Choose jeans with subtle rips or a jacket with distressed patches. This adds the grunge aesthetic without overwhelming your outfit.
Accessorize Wisely: Opt for grunge-inspired accessories like choker necklaces, studded belts, or beanie hats. These small touches can instantly elevate your look without making it too over-the-top.
Neutral Colors: Stick to a neutral color palette with occasional pops of darker shades. Black, gray, brown, and deep red are all great choices for achieving a grunge feel.
What are some iconic footwear choices for grunge fashion?
How can I modernize the grunge look for today's fashion trends?
To modernize the grunge look for today's fashion trends, consider blending classic grunge elements with contemporary touches. Mix vintage band tees with high-waisted, distressed skinny jeans, and add a tailored blazer for a polished contrast.
Opt for platform sneakers or chunky ankle boots as footwear. Incorporate statement accessories like layered necklaces or oversized sunglasses to add a modern flair. Experiment with bold makeup, like a vibrant eyeshadow or a glossy lip, while keeping the rest of the face natural. This fusion of iconic grunge pieces with current fashion trends will give your look an updated and uniquely stylish edge.
Can I wear grunge fashion in warmer weather?
Absolutely, you can definitely rock grunge fashion in warmer weather. Adapt the grunge style by choosing lighter fabrics and adjusting your layering strategy.
Swap out heavy flannel shirts for lightweight, oversized tees or tanks and pair them with distressed denim shorts. Opt for lighter footwear like canvas sneakers or platform sandals. You can still incorporate signature grunge accessories like choker necklaces and round sunglasses.
Don't forget to embrace the undone hairstyle and go for natural, dewy makeup to complement the laid-back summer vibe while staying true to the grunge aesthetic.
Are there any specific makeup and hair styles that go with grunge fashion?
Absolutely, grunge fashion often goes hand in hand with specific makeup and hair styles that complement the overall aesthetic. For makeup, think about a slightly smudged or smoky eyeliner, dark and moody eyeshadow shades, and matte or deep-colored lipstick. Embrace a "bedhead" hair vibe with tousled waves or messy curls. Leave your hair slightly unkempt, and you can even consider adding some temporary hair color, like subtle highlights or a streak of a bold shade, to add a touch of rebellious flair. Remember, the goal is to look effortlessly cool and slightly disheveled, embracing a carefree attitude in your appearance.
Can I wear grunge fashion to formal events?
While grunge fashion is typically associated with a casual and rebellious aesthetic, you can certainly incorporate elements of grunge into formal events for a unique and edgy twist. Instead of going full-on grunge, consider mixing grunge-inspired pieces with more polished and sophisticated items. For example, pair a leather jacket with a tailored dress, or wear combat boots with a sleek jumpsuit. Add subtle grunge accessories like layered necklaces or a studded belt to infuse a touch of your personal style. It's all about finding the right balance between the grunge vibe and the formality of the event, creating a look that's both eye-catching and appropriate for the occasion.
There are a multitude of affordable grunge fashion brands that offer a variety of edgy and 90s-inspired clothing and accessories. From classic grunge staples like ripped denim and oversized band tees to more modern takes on the grunge aesthetic, these brands provide a wide range of options for anyone looking to add some edge to their grunge style wardrobe. Whether you prefer a minimalist grunge look or something more eclectic, these brands offer something for everyone at an affordable price point. So go ahead and embrace your inner grunge goddess with these budget-friendly fashion finds.