Grunge is back with a bang. Everything grunge is a staple of the 90's and was first made popular by bands like Nirvana and Pearl Jam. At first, grunge was a small subculture, but right now the grunge look is everywhere.
Not only are grunge outfits super in, but even grunge nails are popular. I always love a slightly edgy manicure and grunge nails definitely fit that bill!
How To Do Grunge Nail Art:
If you're into design, you can do grunge nail art at home. You'll need a variety of tools, so I recommend purchasing a set of nail brushes, plus whatever colors you want to use.
You'll definitely need to plan out your manicure before diving in. There are many different ways you can do grunge nails, so it's much easier if you pick a style before you start.
There are also some great stick-on grunge nails available on Etsy. This is where I purchase all of my stick-on nails because they're high quality and tend to last for a while. Plus, they look super real!
Otherwise, you'll want to check with your nail technician to be sure they can accomplish the design you're looking for. Every grunge nail design is unique and requires various techniques.
Grunge Nail Art:
Here are 40+ of the coolest grunge nail art manicures. These are the photos I'm using for inspiration right now.
Feel free to save any of these photos to your phone for later! Just press down then click save to camera roll.
Black Razor Tips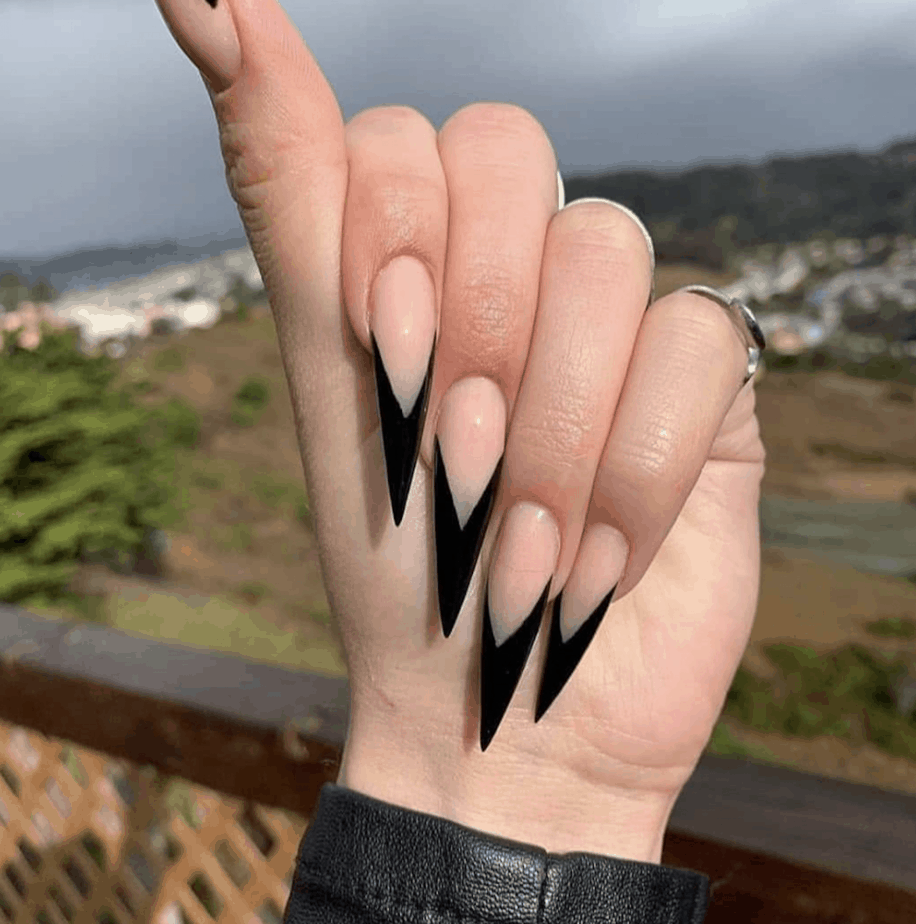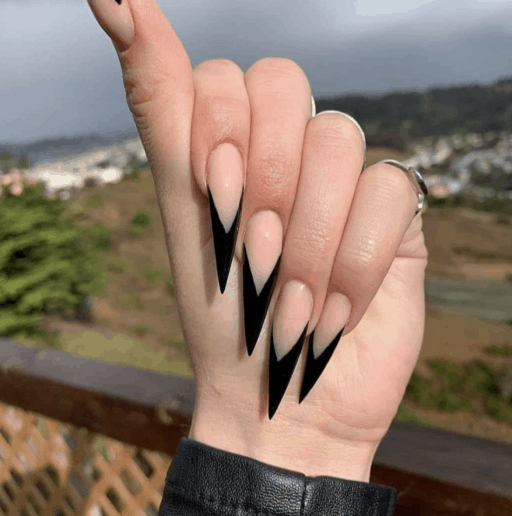 Black Accent Tip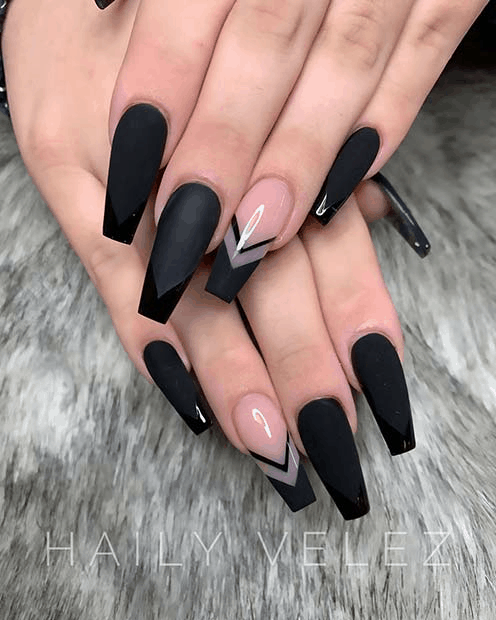 Ombre Grunge Nails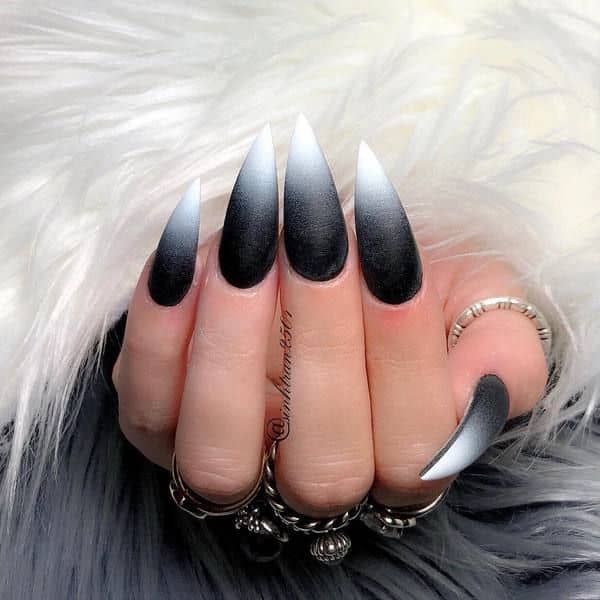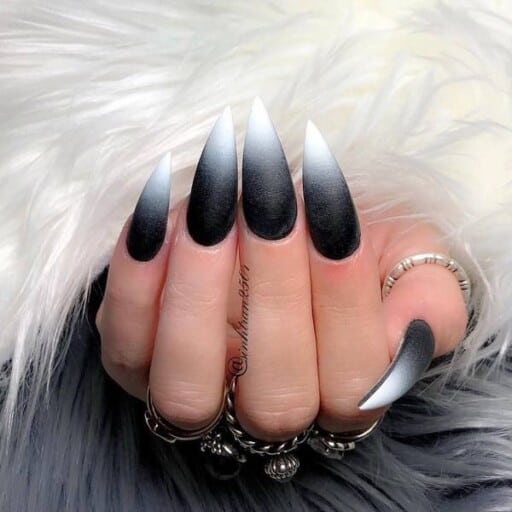 Edgy Smiley Nails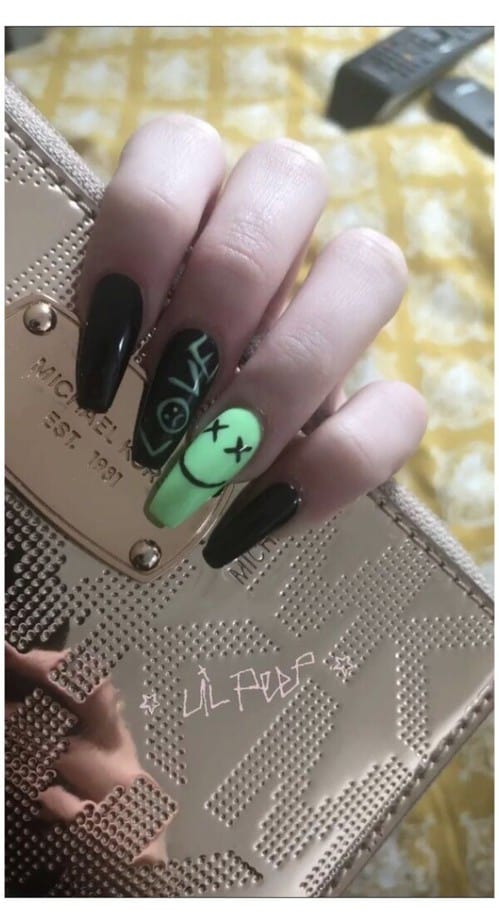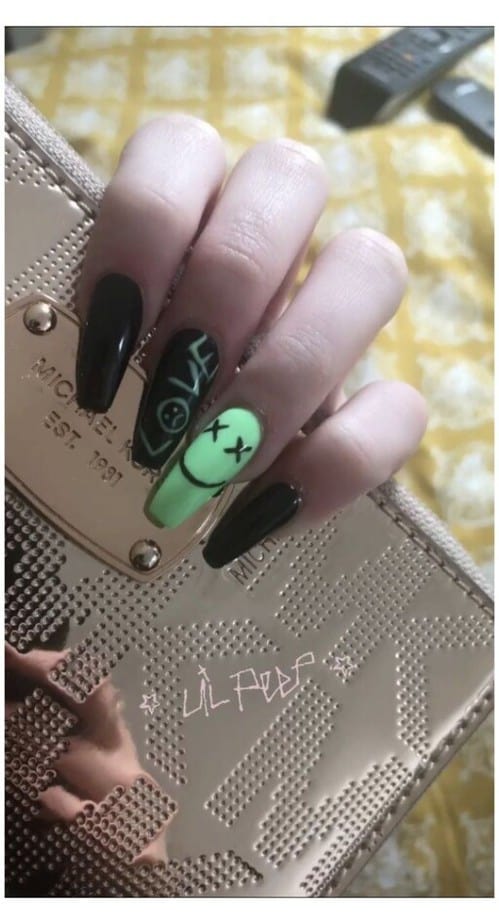 Black & White Pattern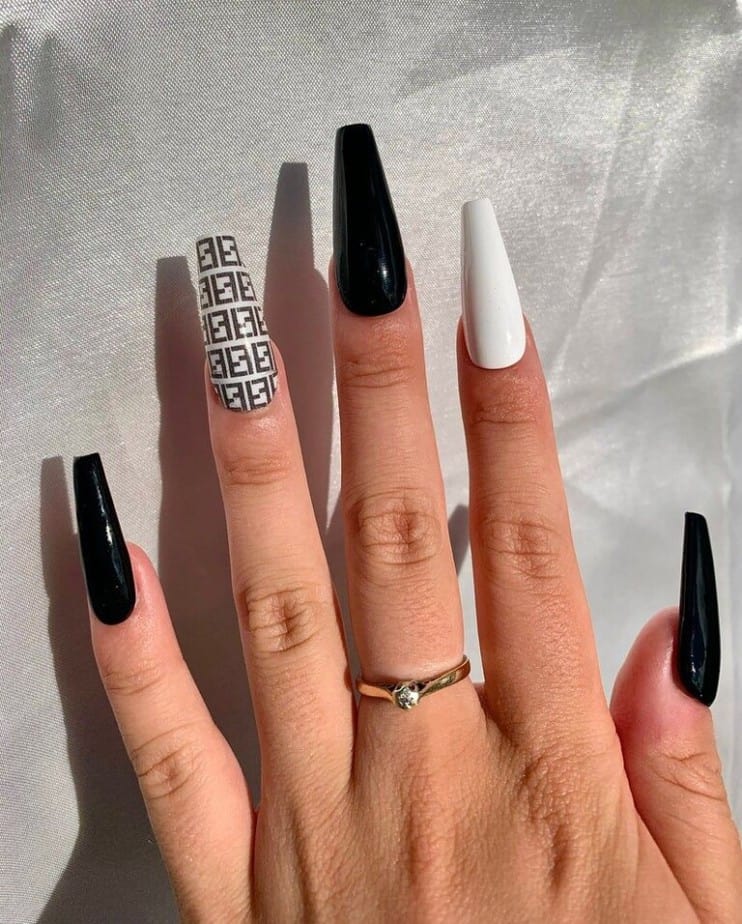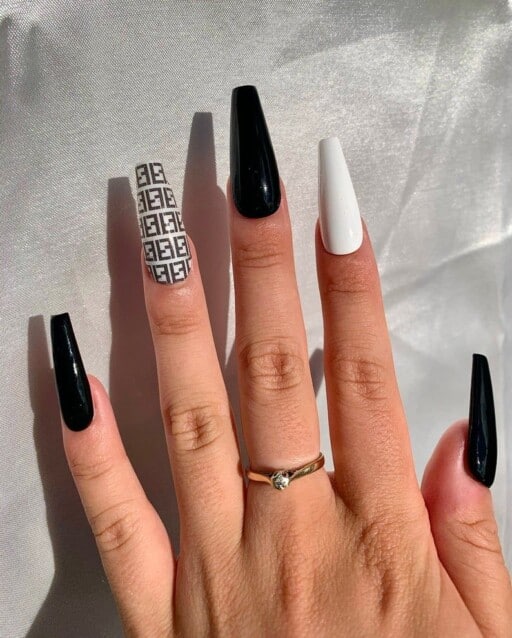 Red To Black Ombre

Tattoo Design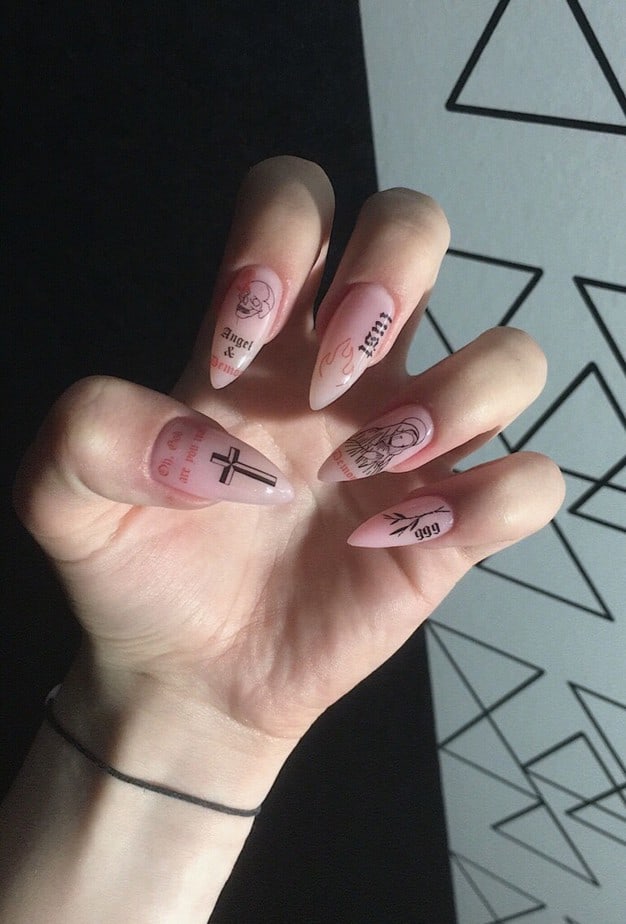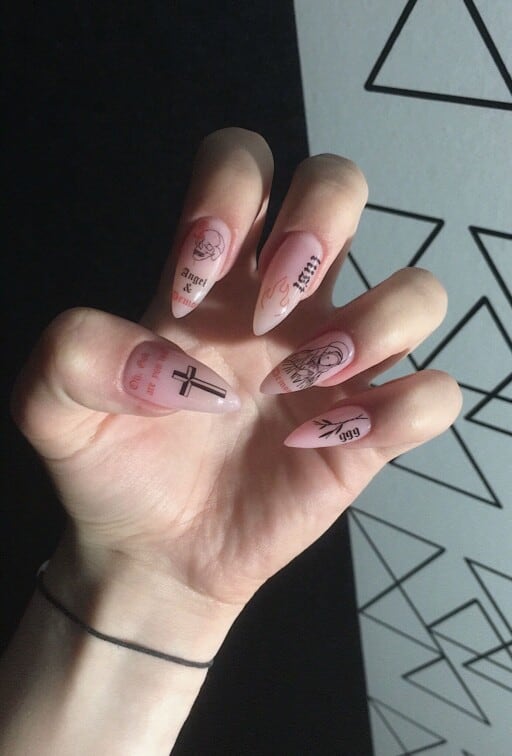 Hands On White Accent Nails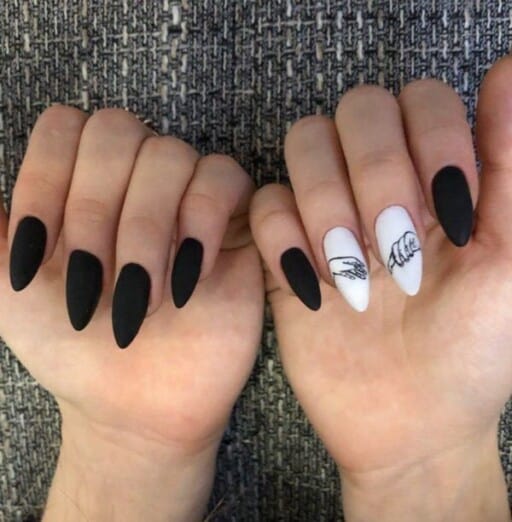 Nude Accent Nail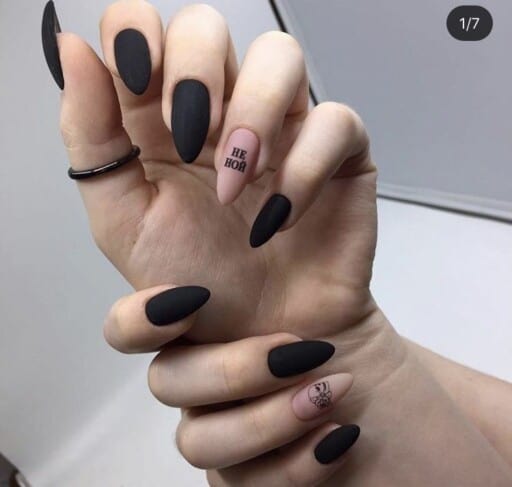 Black Fire Design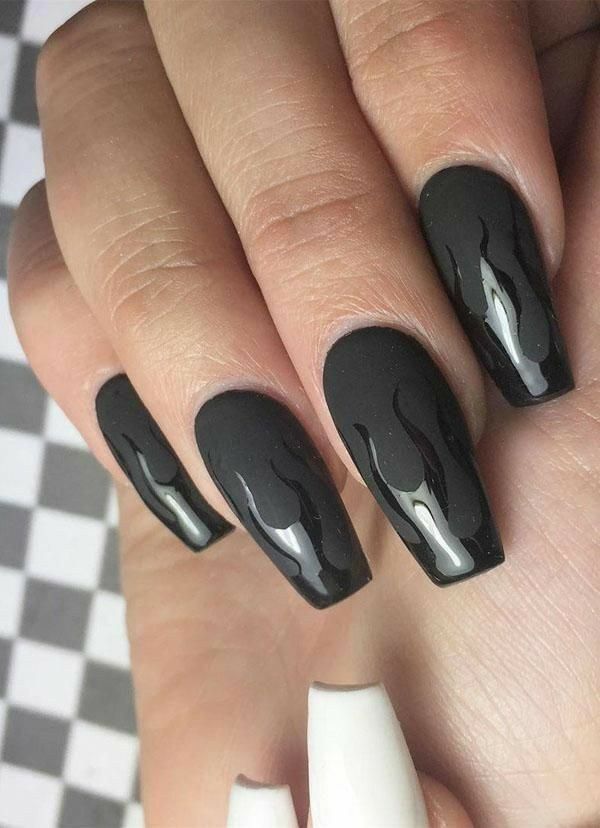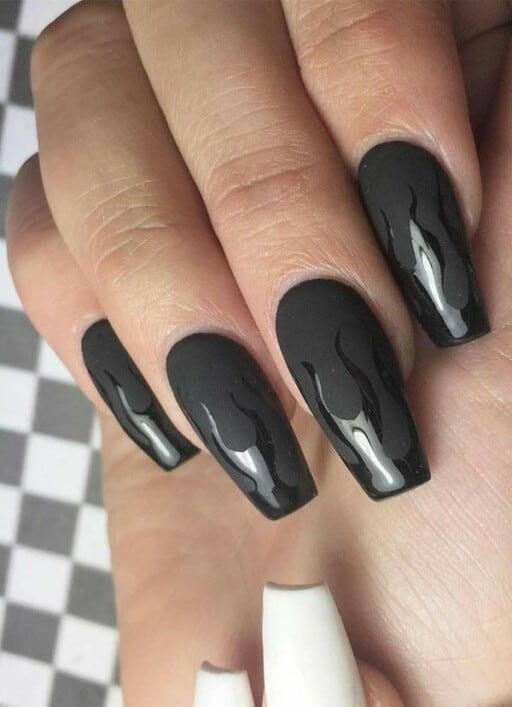 Smileys & Frowns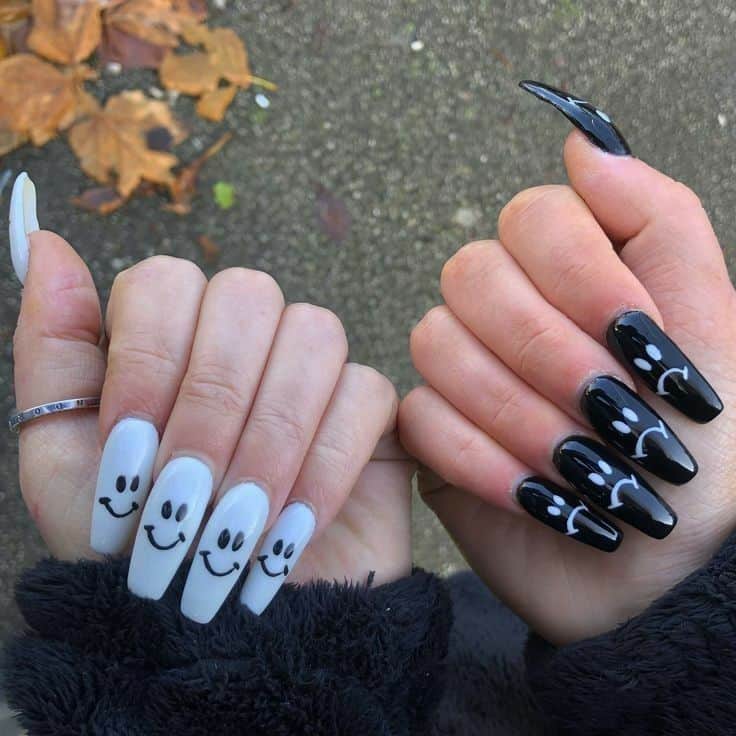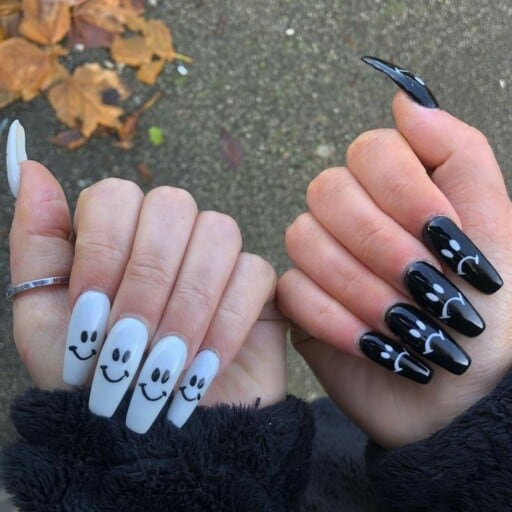 Snake Design On Clear Nails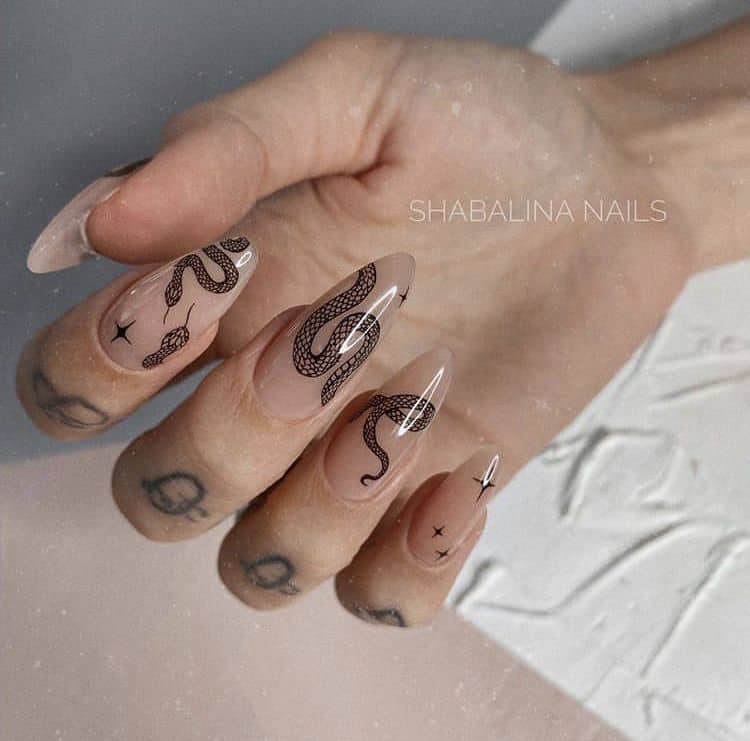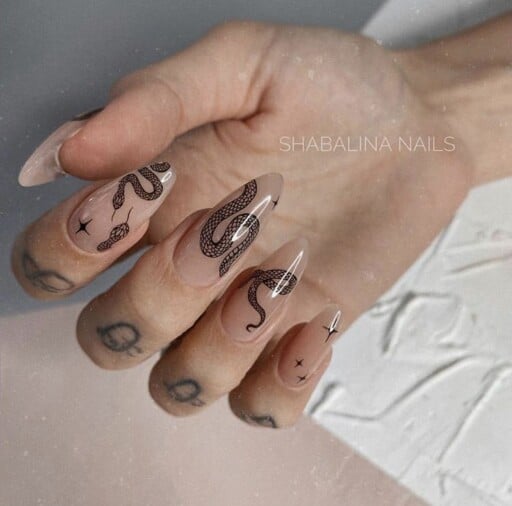 Black With Abstract Accents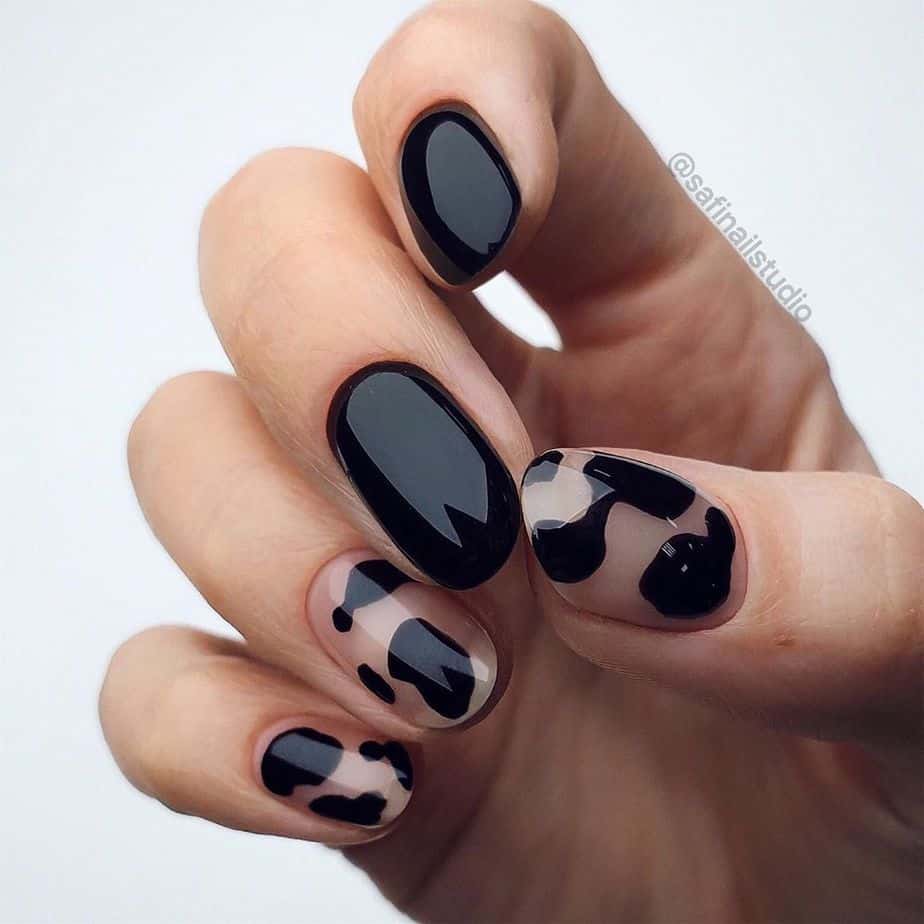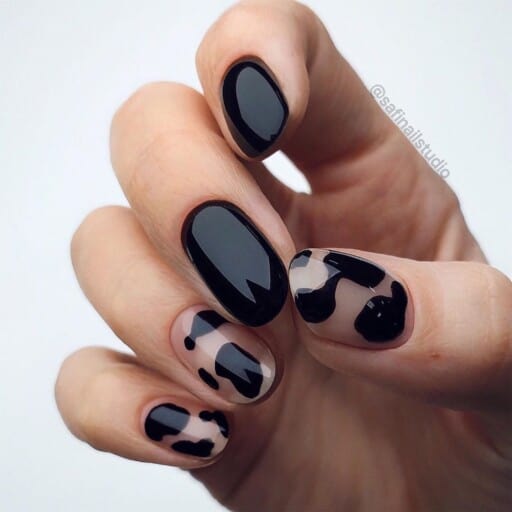 Black And White Xs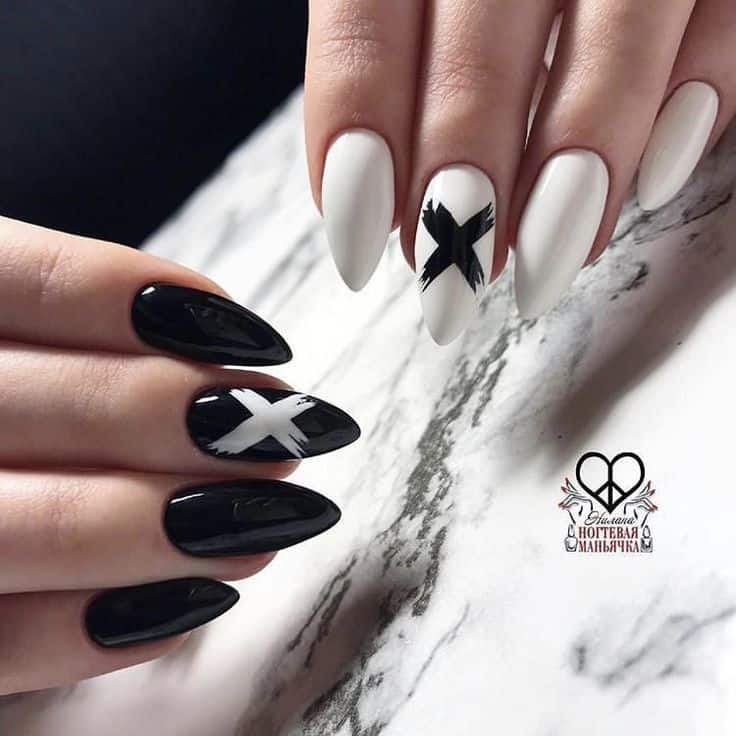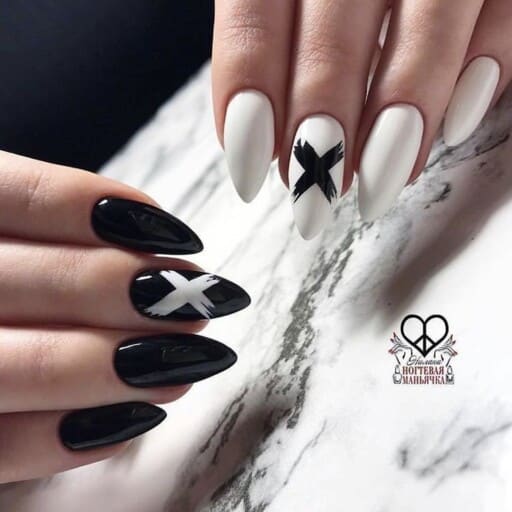 Black & White Fire Tips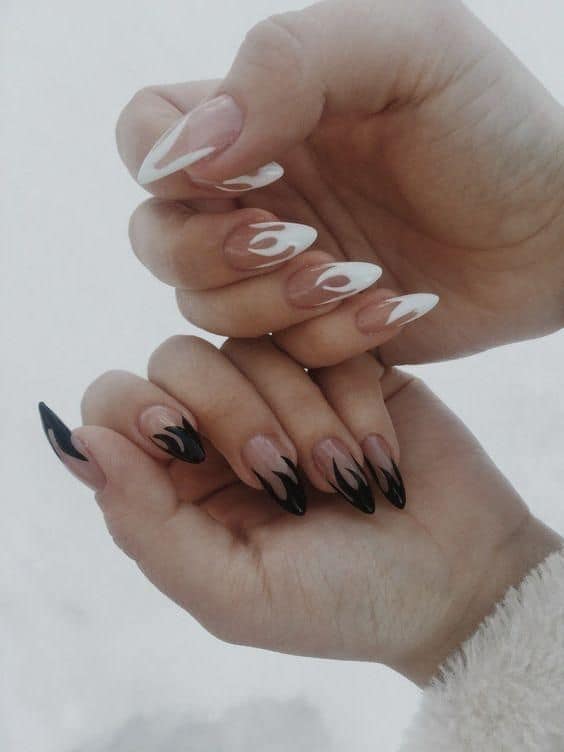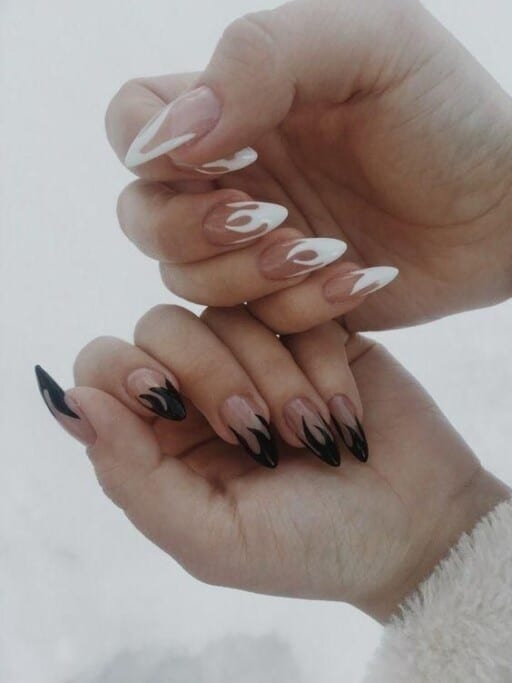 Geometric Design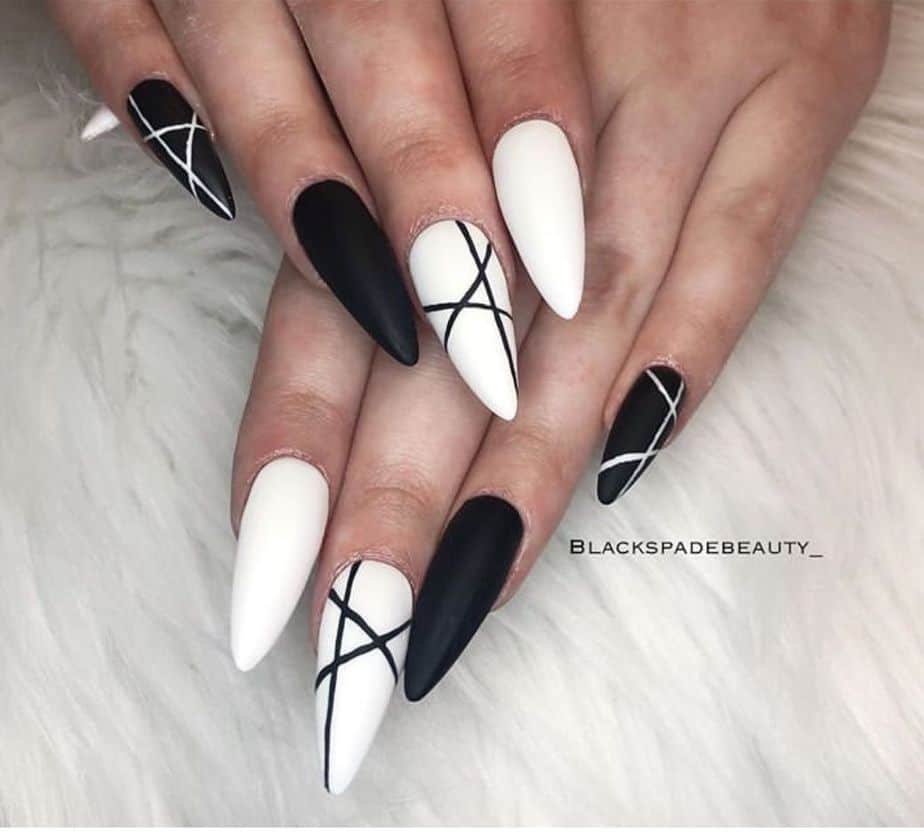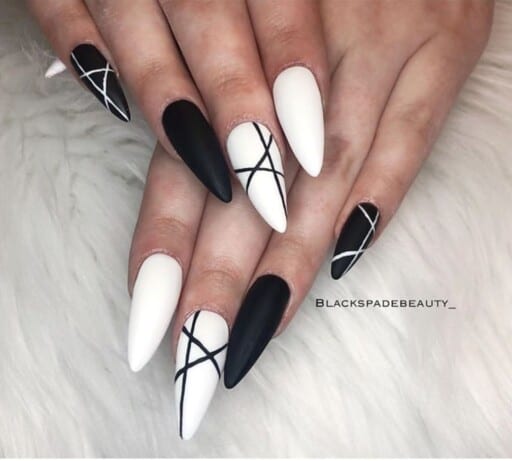 Various Accent Nail Designs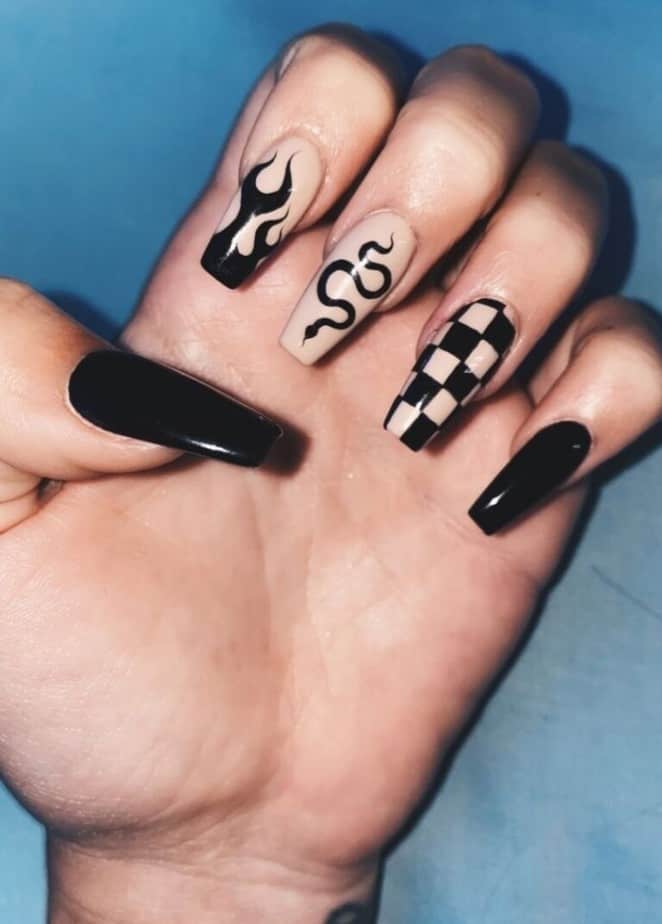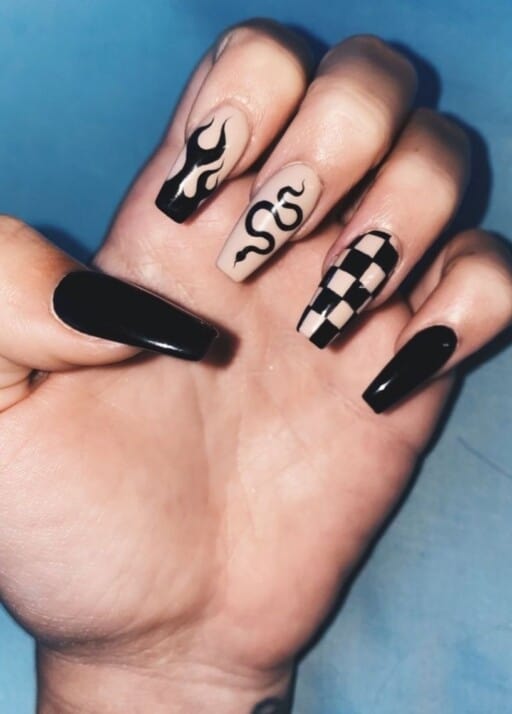 Abstract Dalmatian Design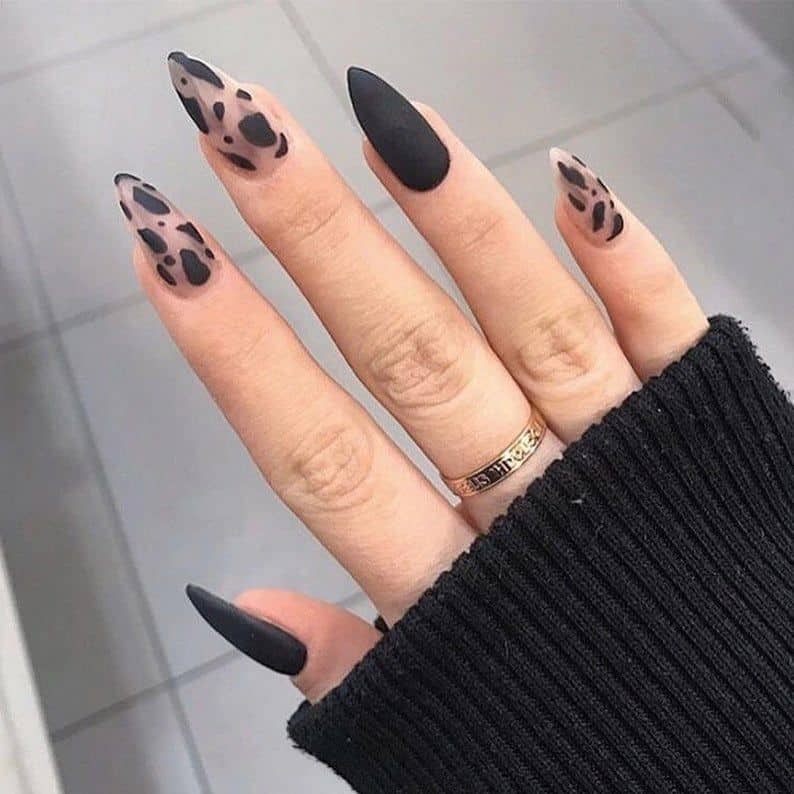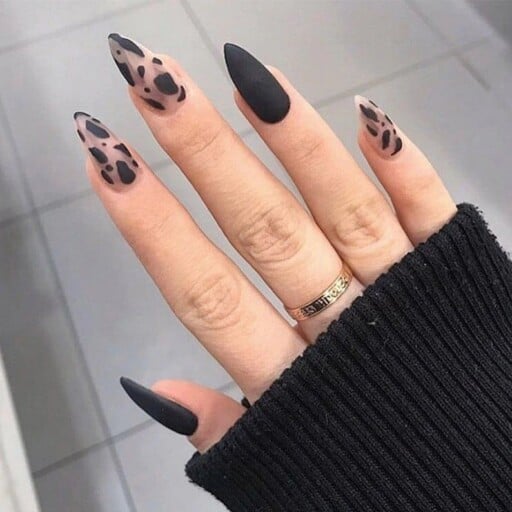 Split tips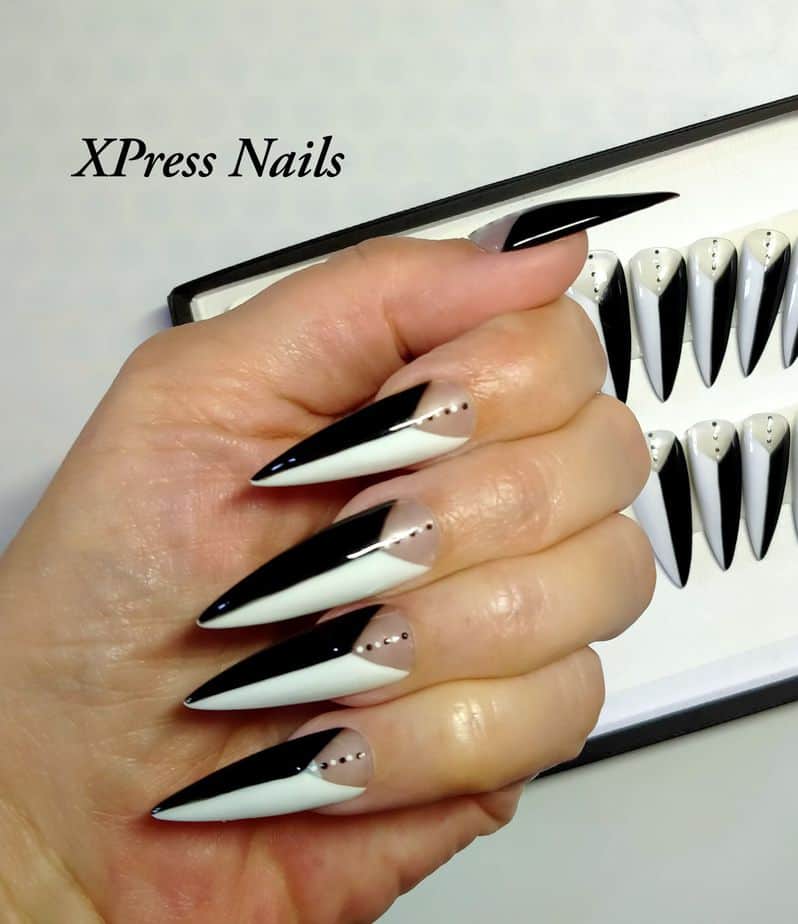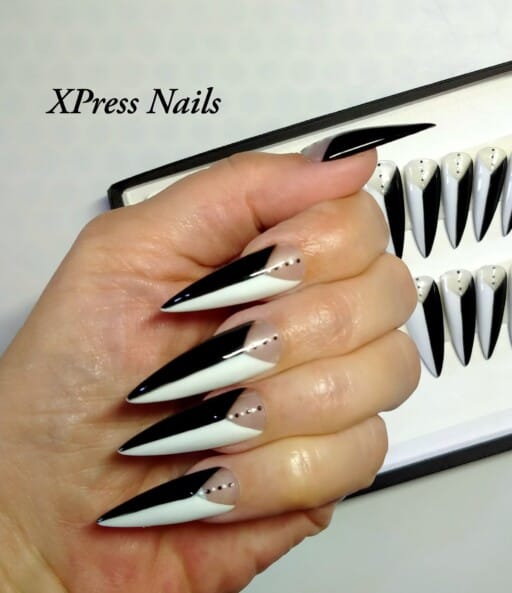 Crosses & Fire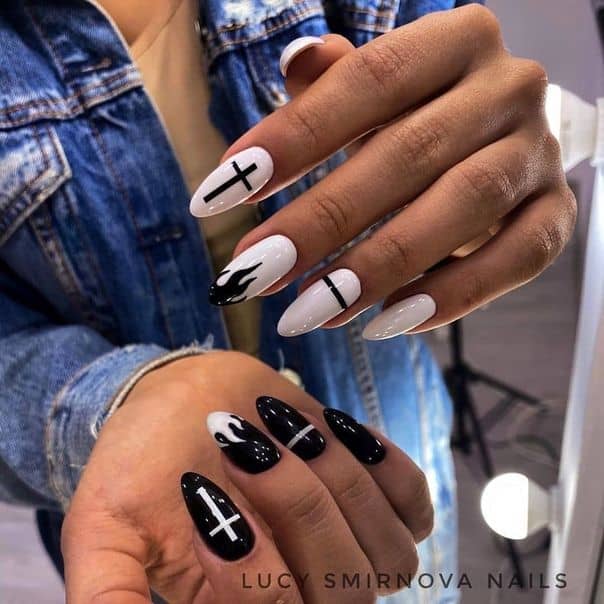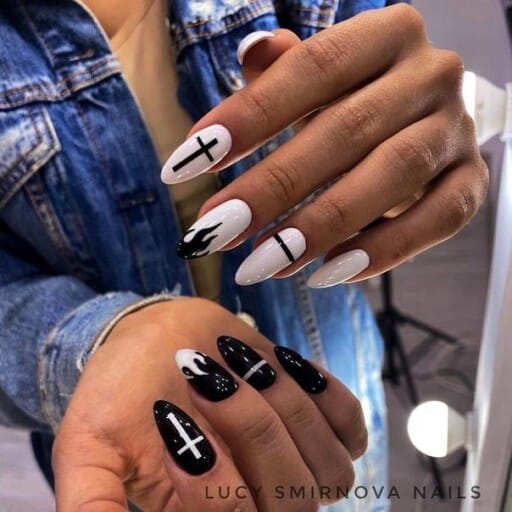 Death Design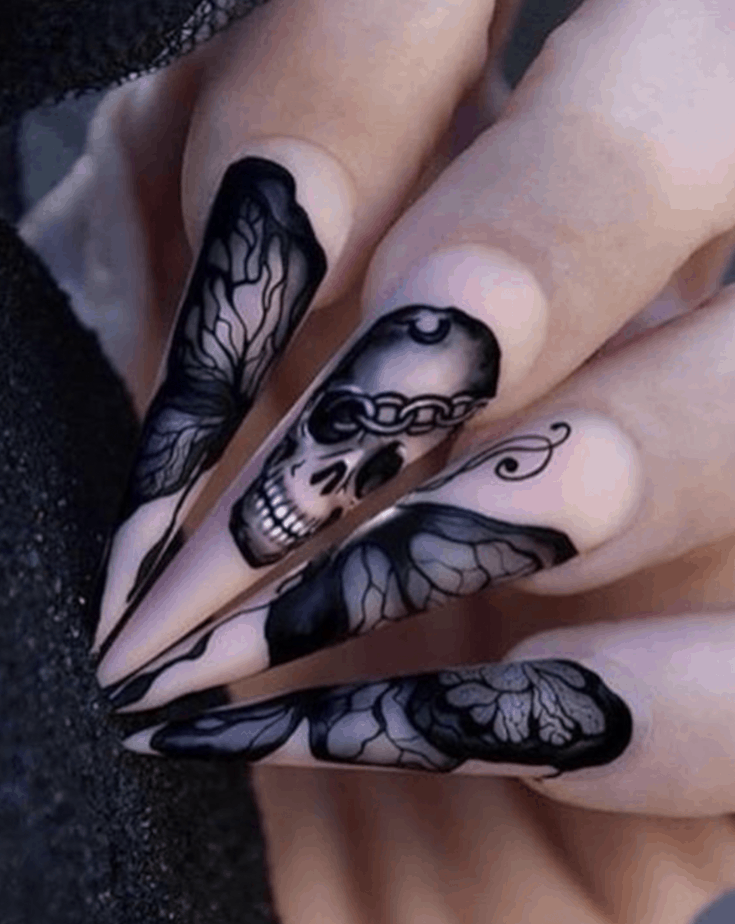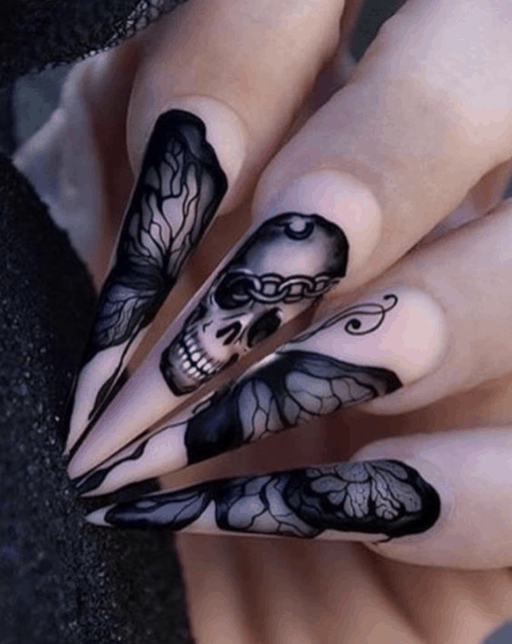 Cross-Tip Accent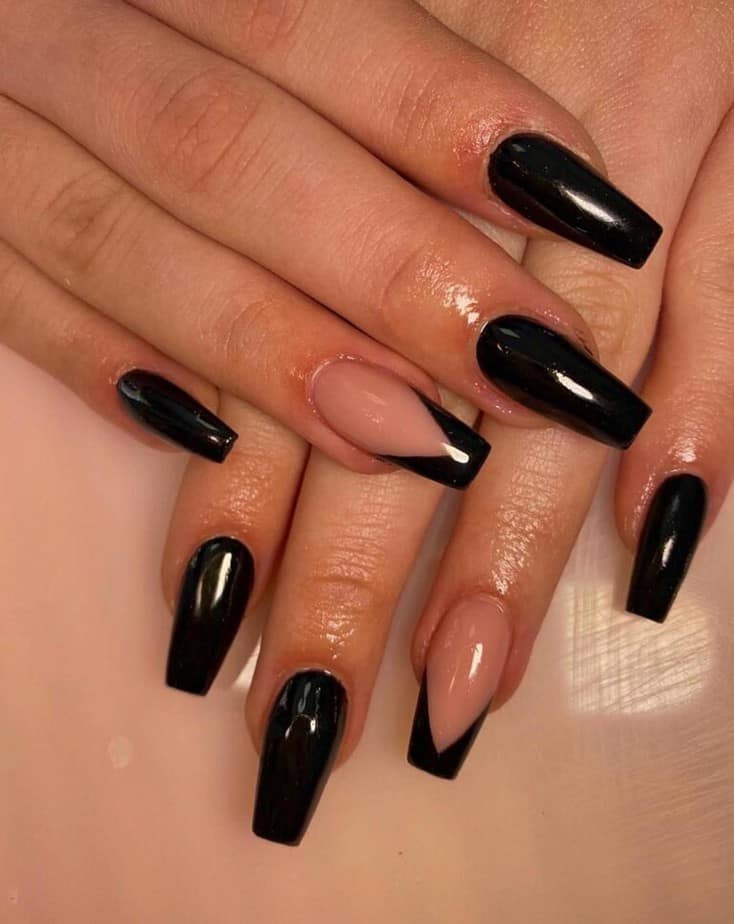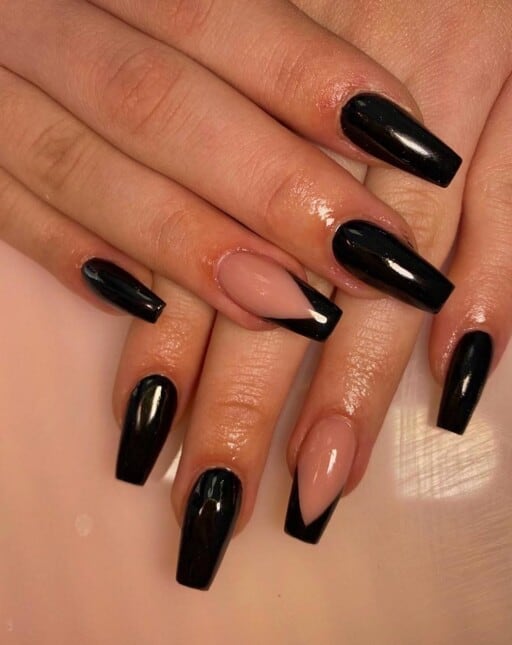 Fire Accent Tips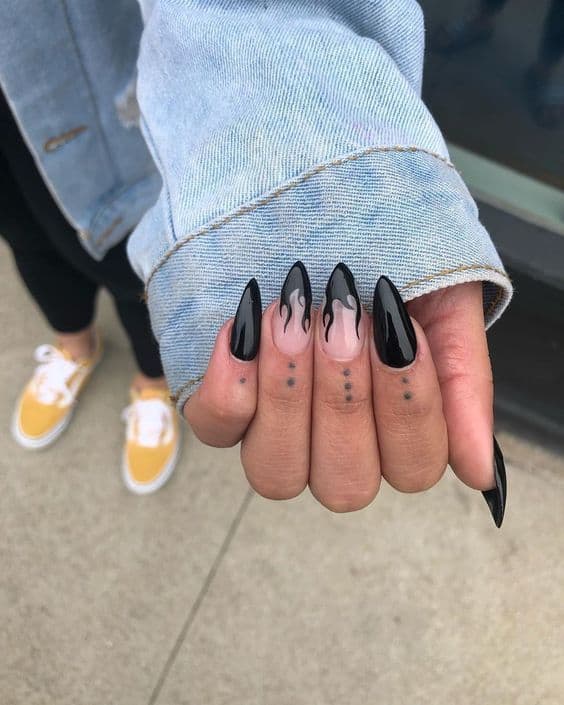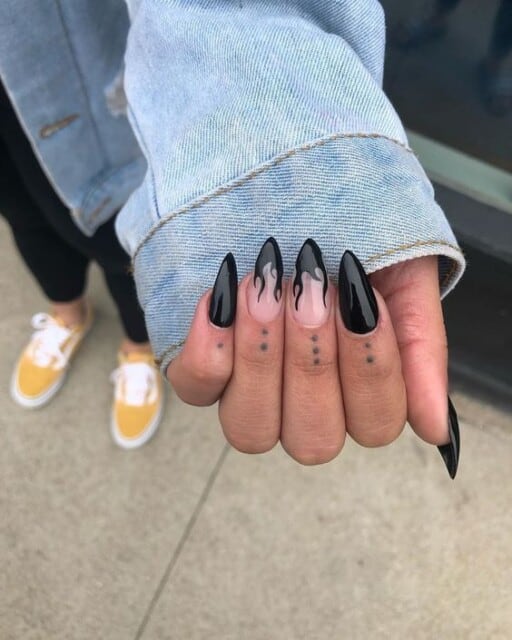 Halloween Design
Pagan Design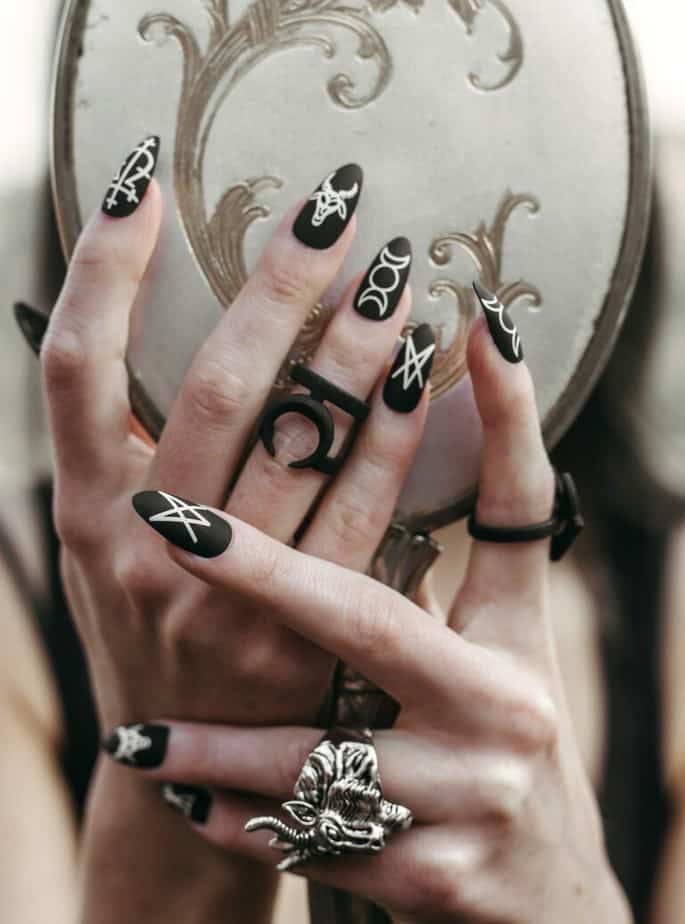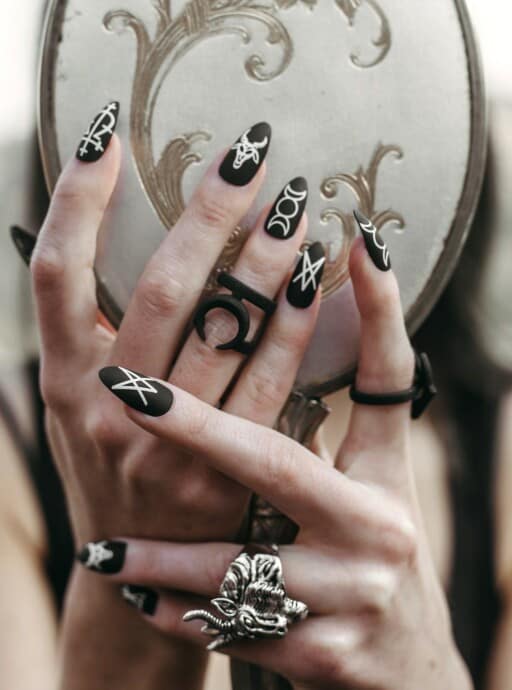 Geometric White Accents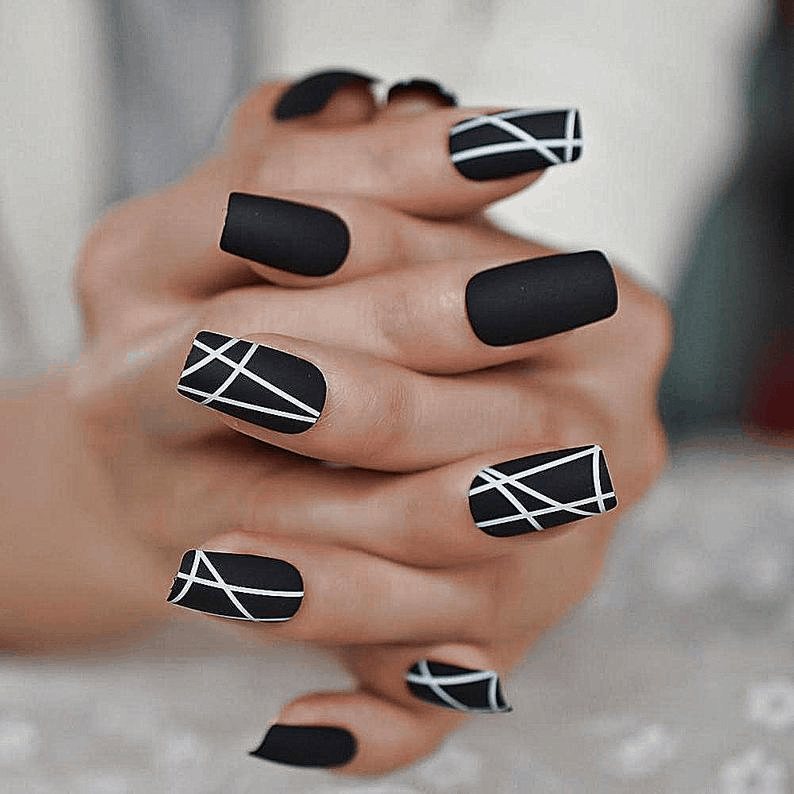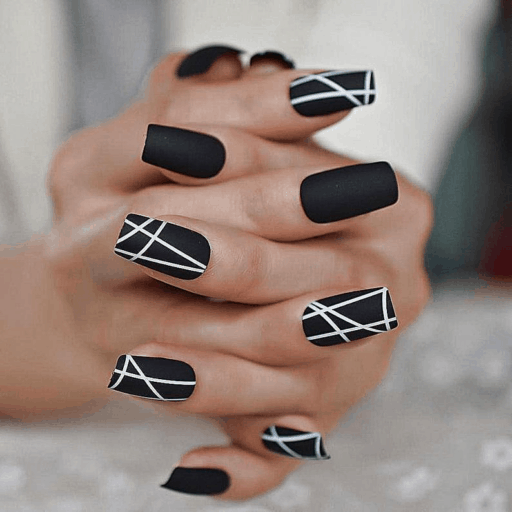 Moon & Star Design Accents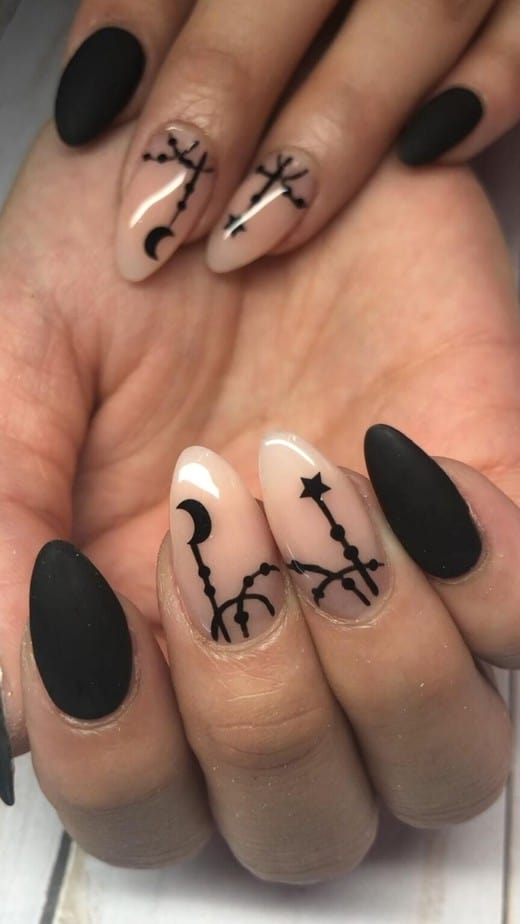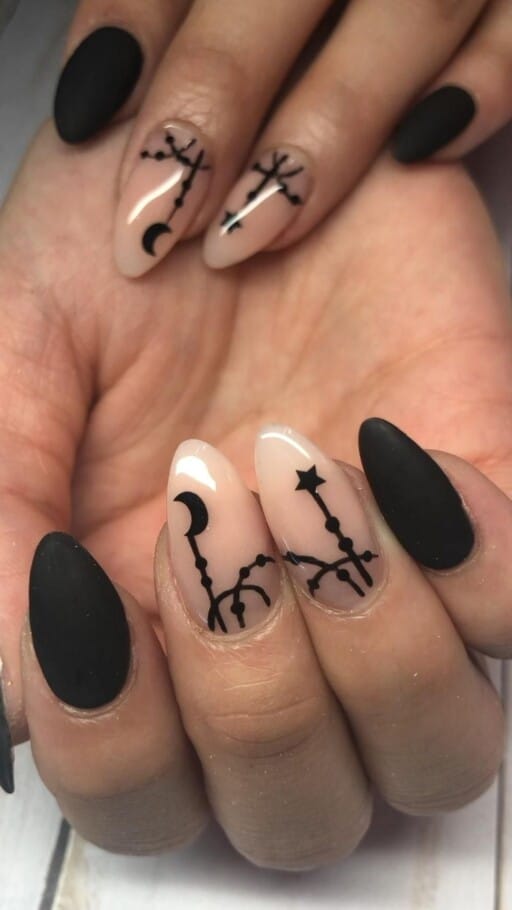 Black & White Geometric Tips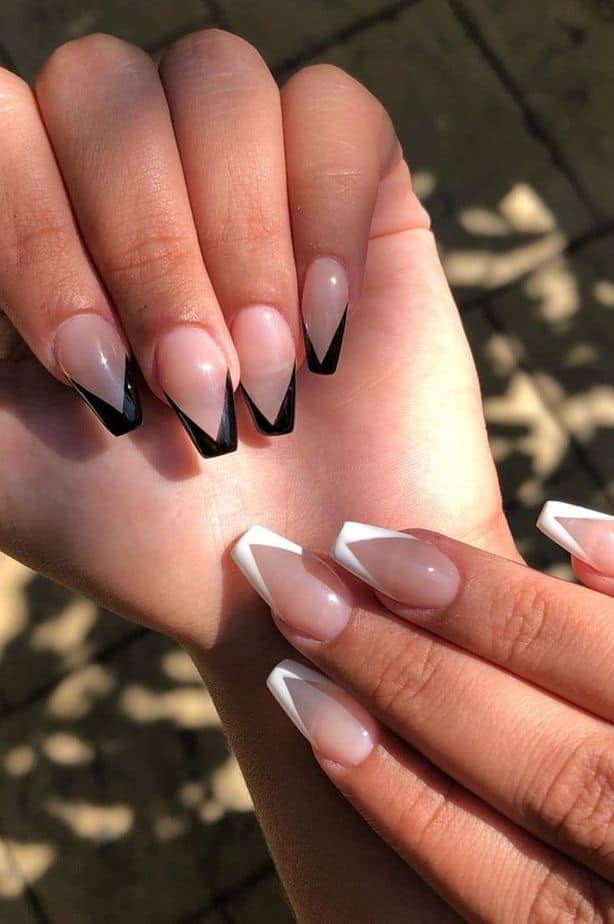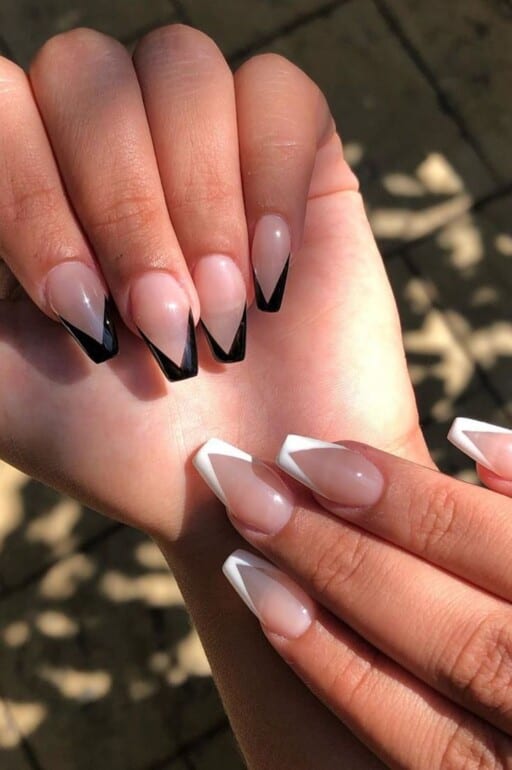 Sparkle Grunge Nails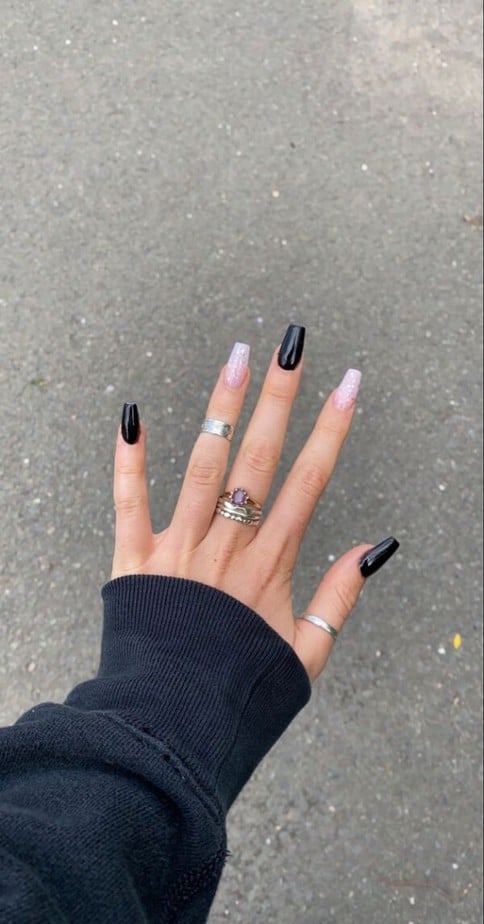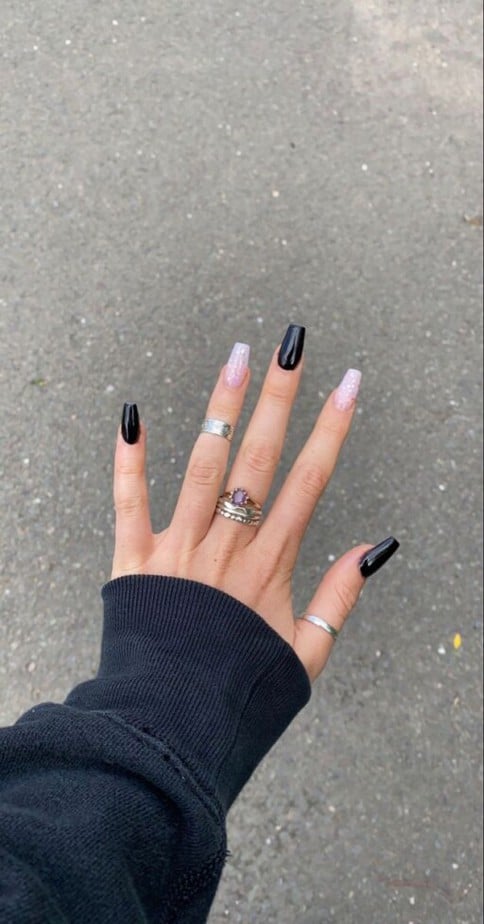 Black Shape Tips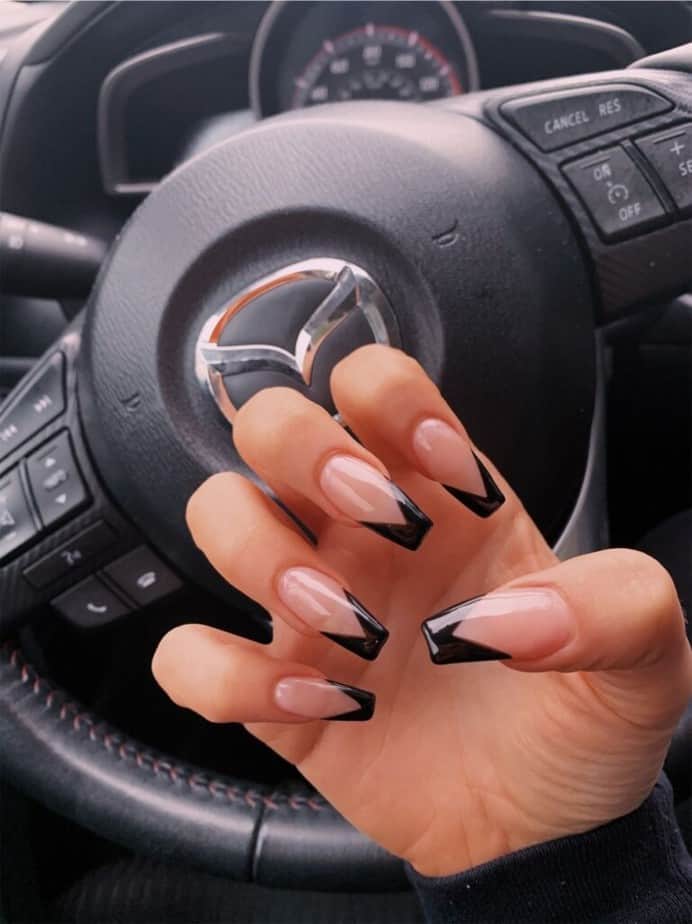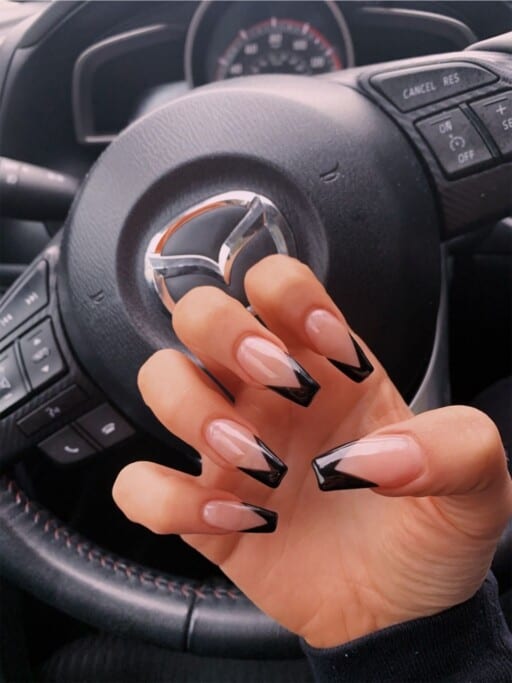 Fire Design On Nude Nails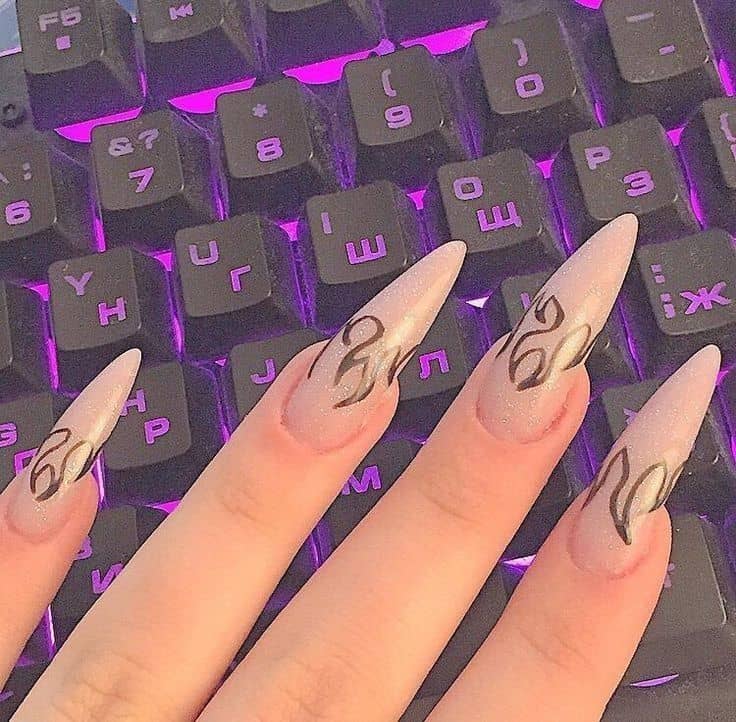 Drawn Smileys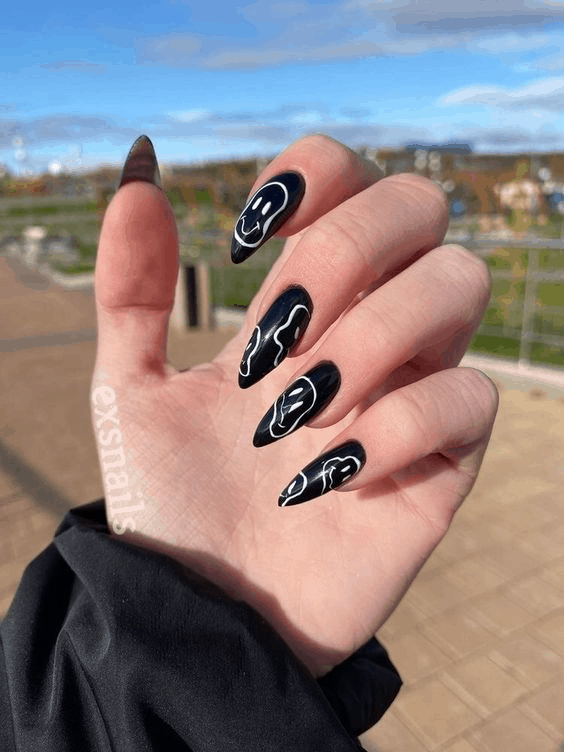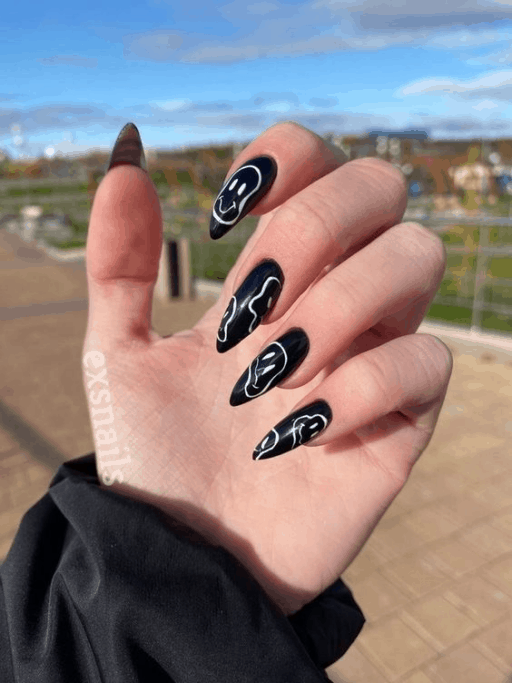 Black, White, & Red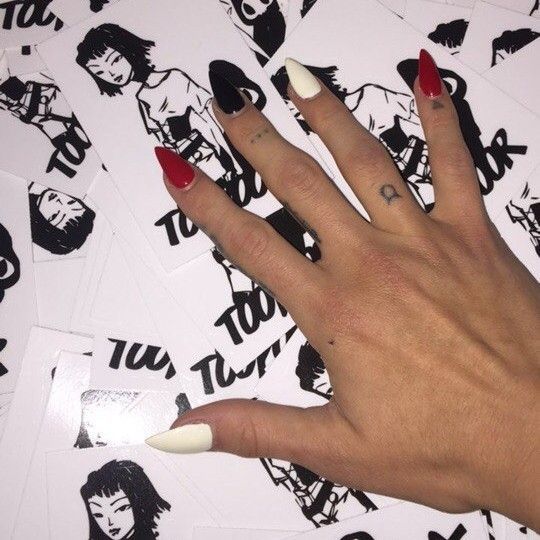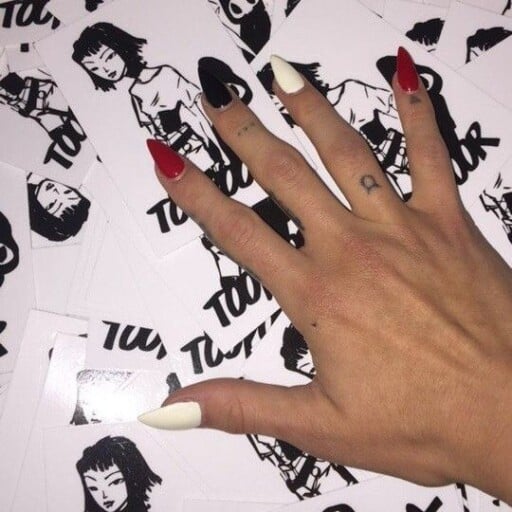 Comic Art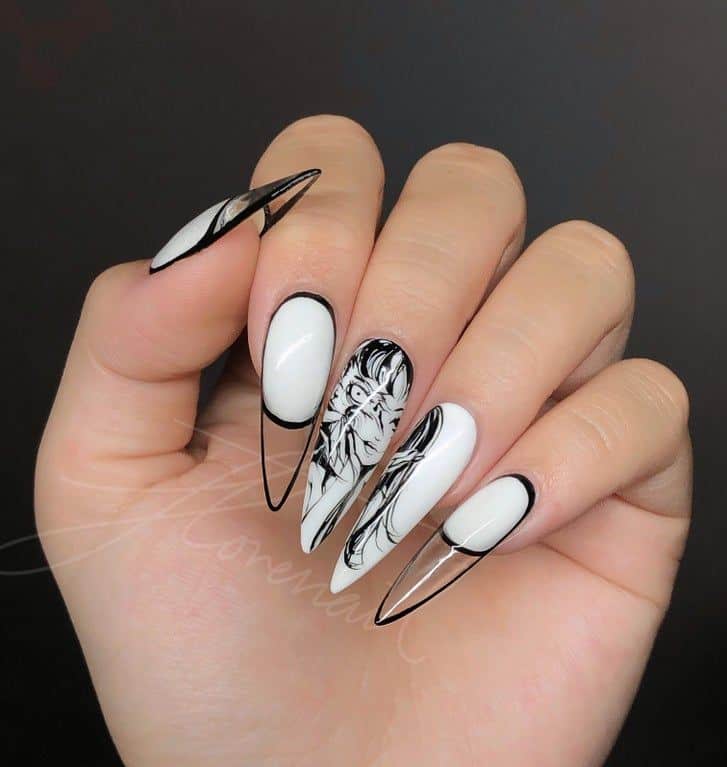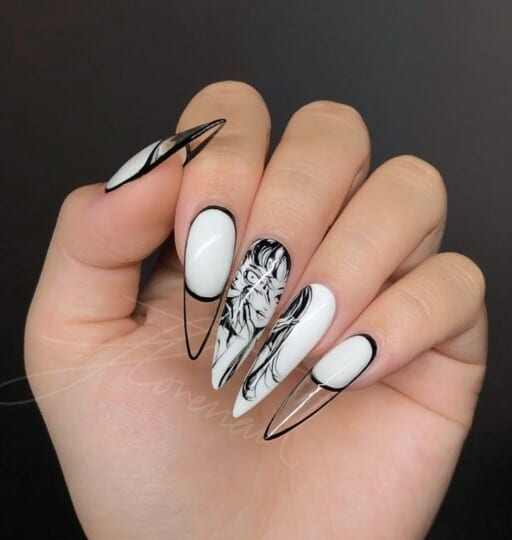 Black Tips Over Pink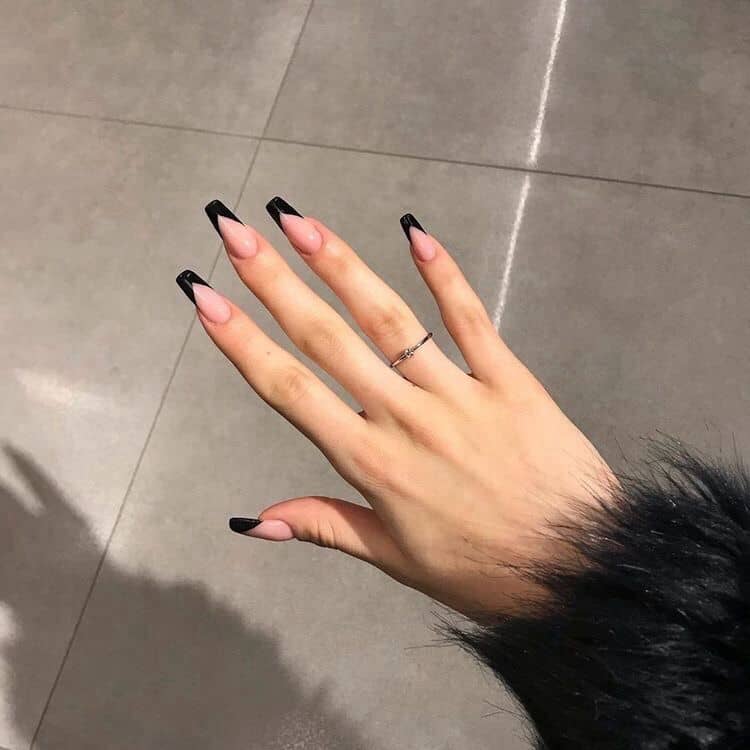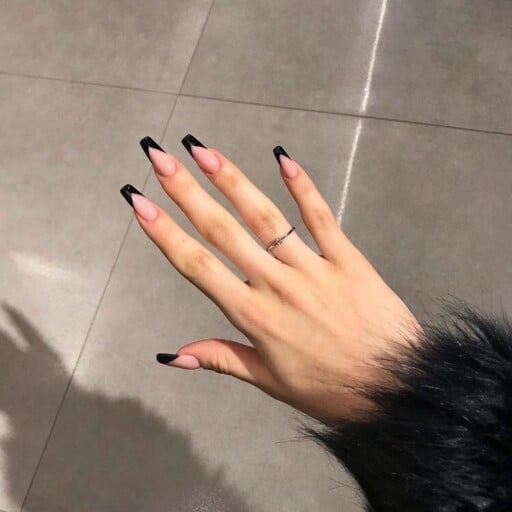 Black With Red Smiley Accent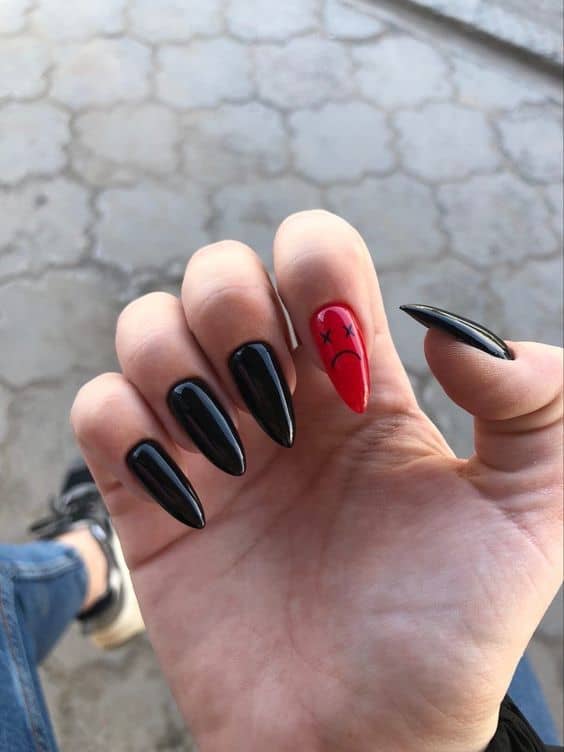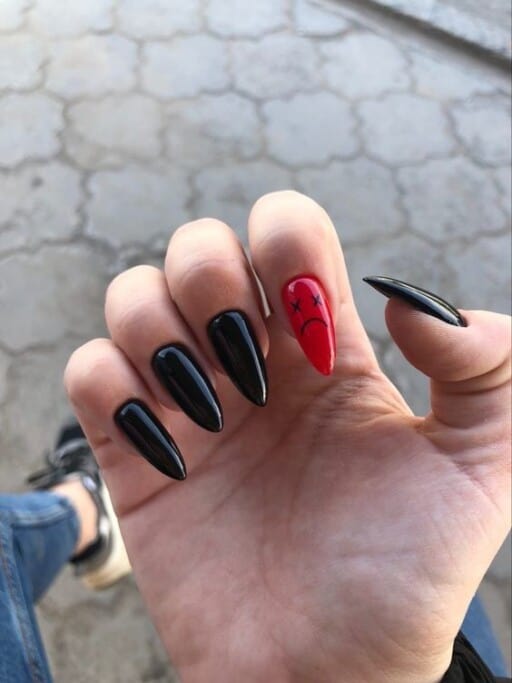 Black Geometric Coffin Tip Acrylics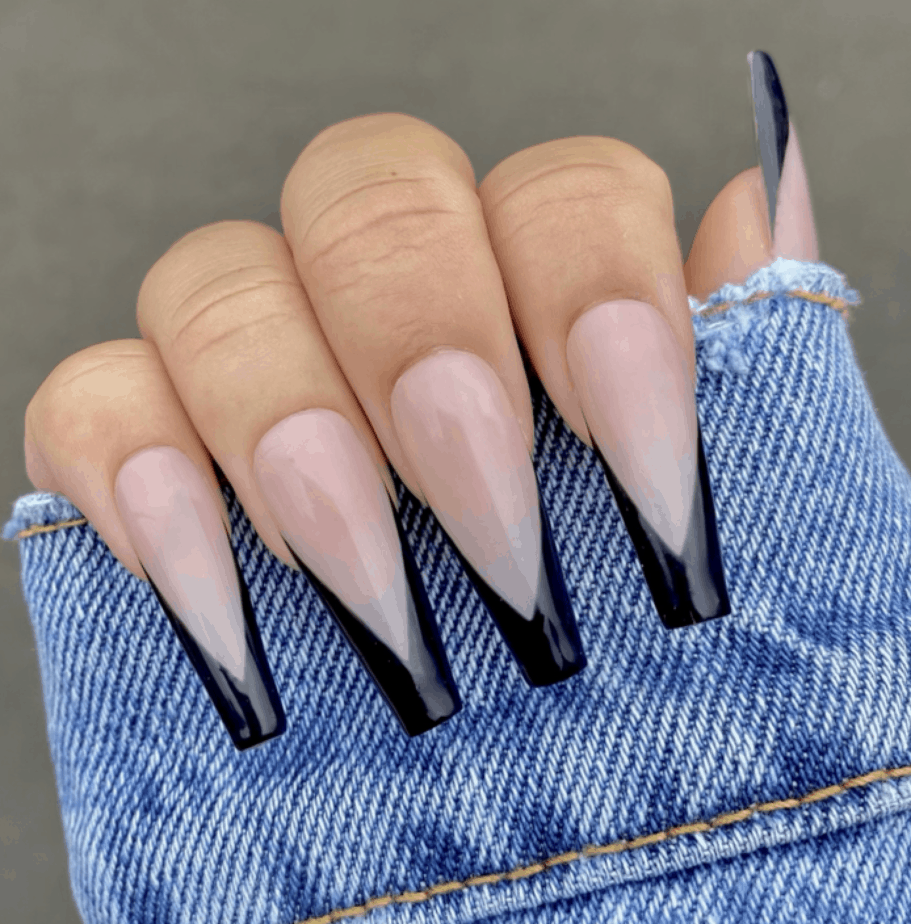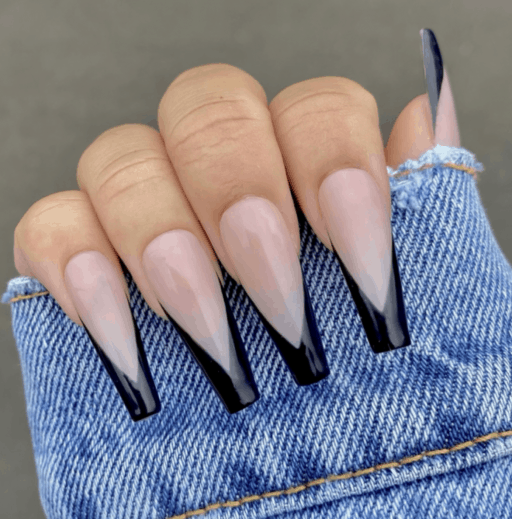 Spider Design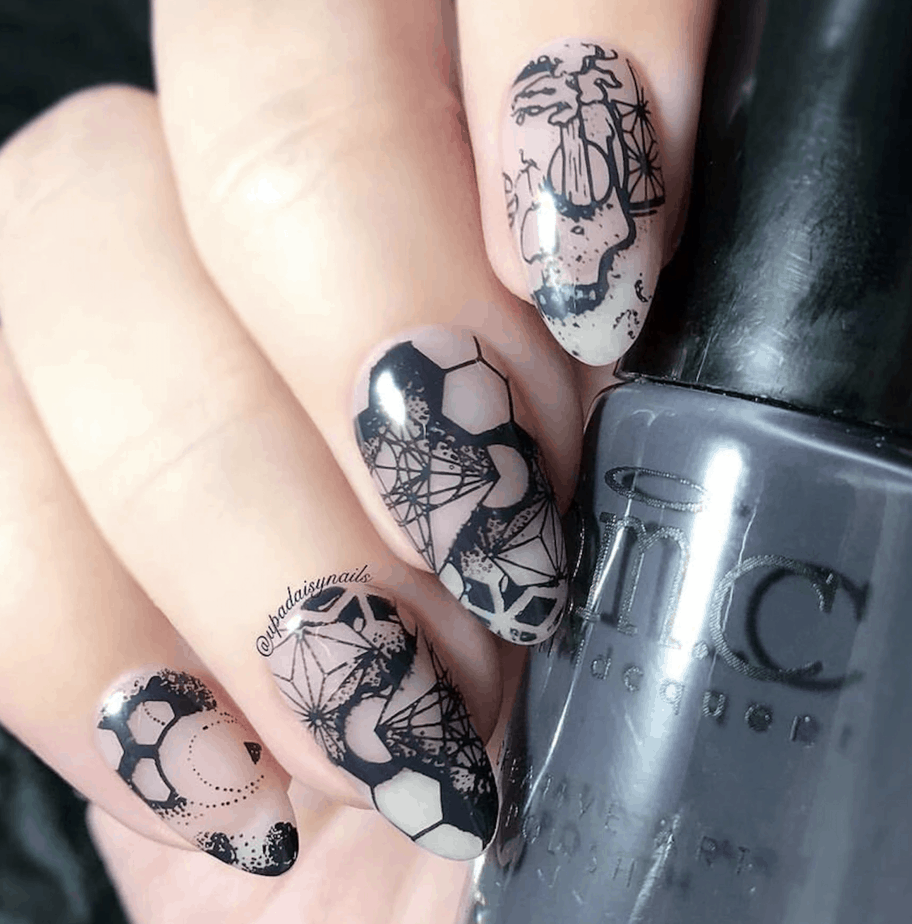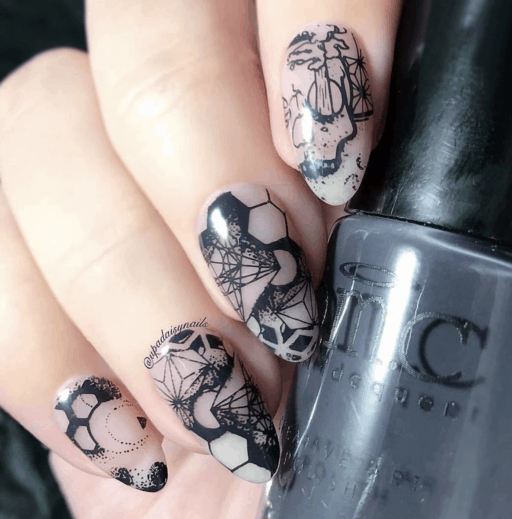 Skull & Crossbones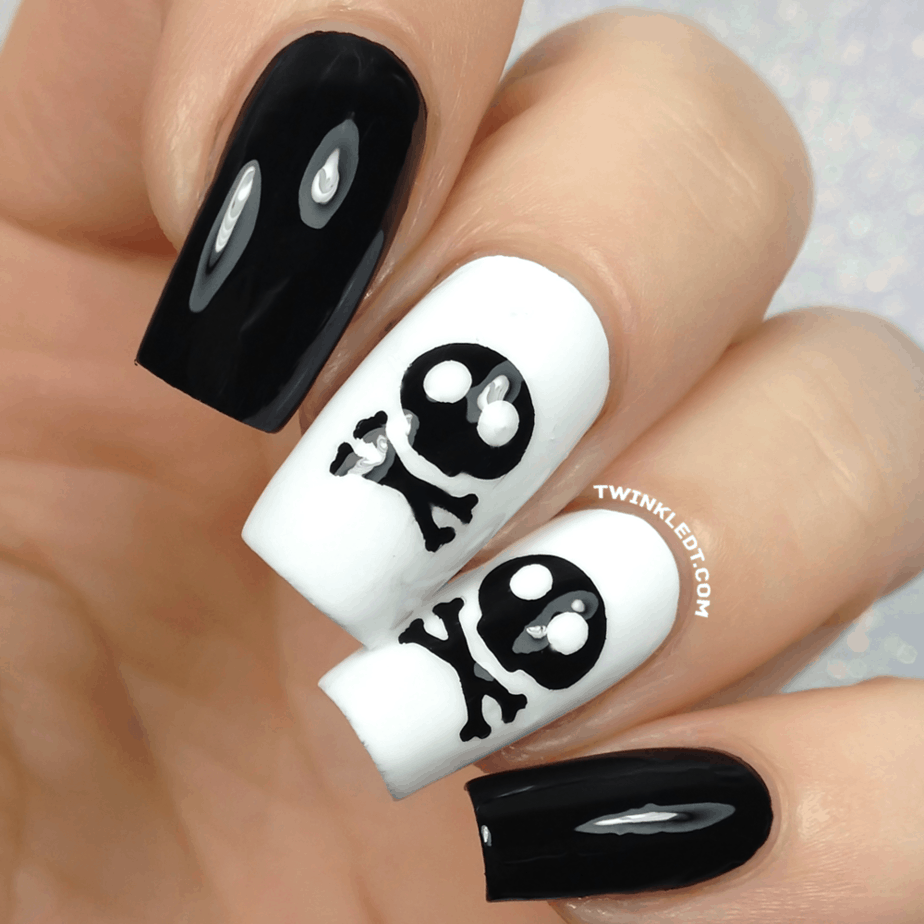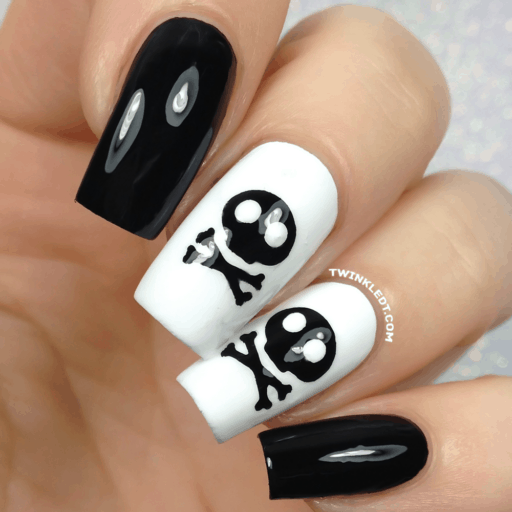 Geometric Marble Accent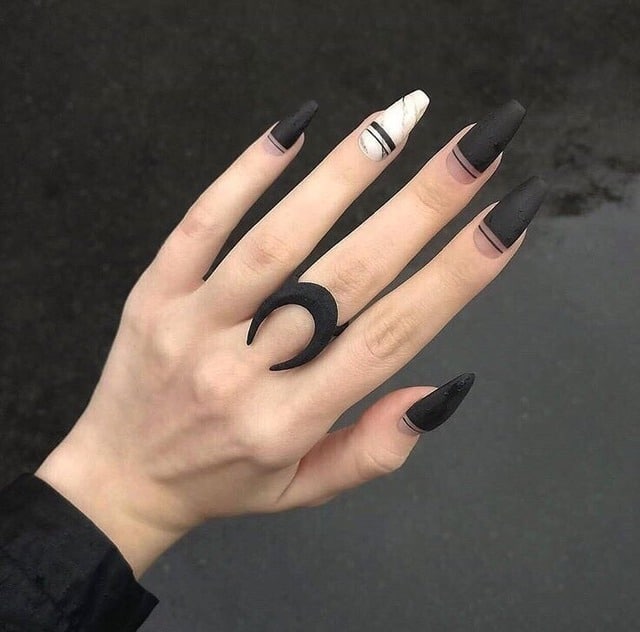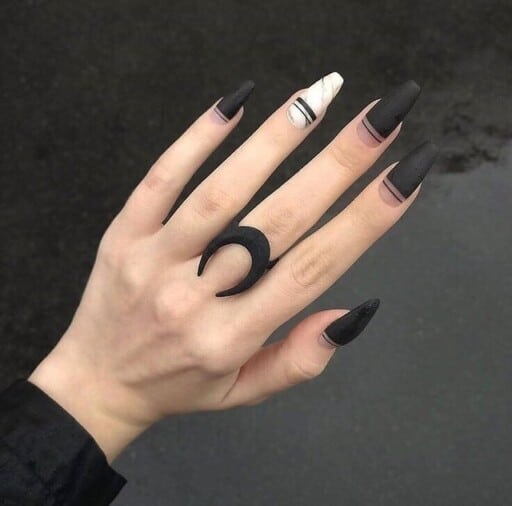 White Smiley Accent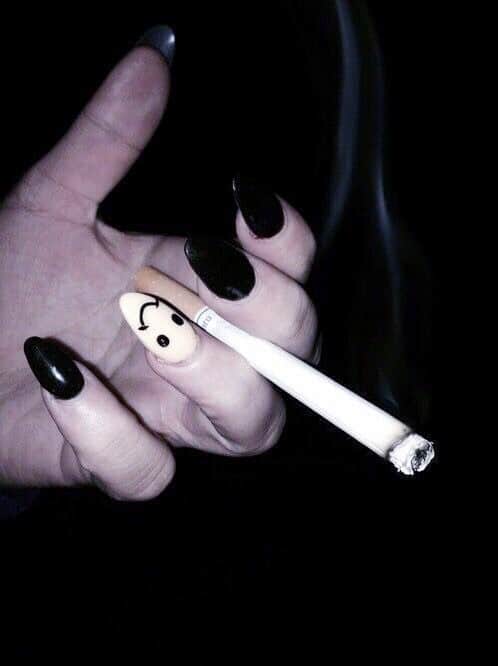 Amor Accents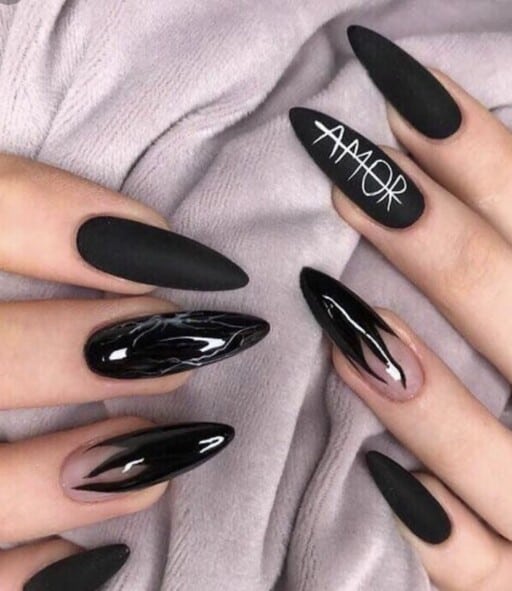 Shimmer Grunge Nails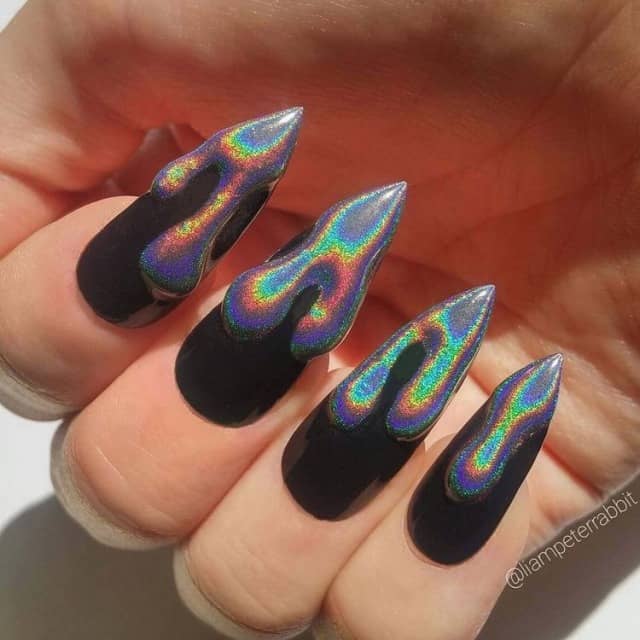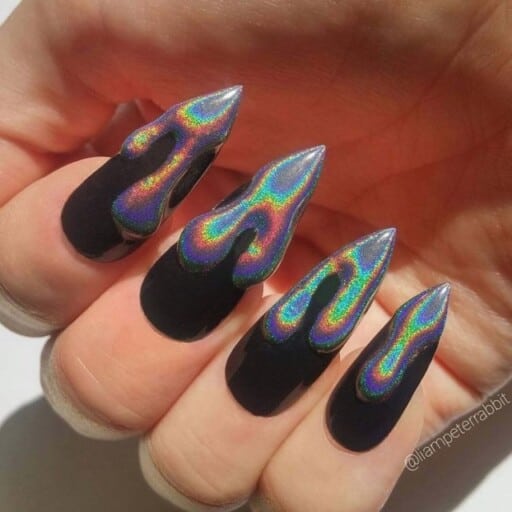 WTF Cross Accents