Growing up as a nail biter, my nails always looked terrible. It was not until late 2014 to early 2015 when I finally stopped biting and taking care of them, but at that time I only knew how to do ONE kind of manicure: the solid color French manicure (with pink and white tips).
I finally discovered the world of nail art and how much more you can do with nails. I was shocked to find how you can create designs using a bunch of different colors, glitter, rhinestones, etc – basically anything that is "decorative" can be put on your nails!
During this time I discovered one of my all-time favorite nail colors: gold nail polish!
Gold might not be the most obvious nail color, but I wanted something different. I decided to buy a gold color that was not too yellow or too orange – just perfect. And let me tell you – gold nails really changed the game for me.
When I finally applied it, I was in love! The color was beautiful and unique and it looked amazing with different colors. Gold nails automatically makes you look sophisticated, elegant and expensive.
Plus, even though gold nails are typically thought of as a winter manicure, gold is actually a great color for summer because it looks really cool with tanned skin and light clothes. Many people never think about gold nails during the warm weather but this color is now my favorite during all four seasons!
For thousands of years, this metallic shade has represented wealth and extravagance. From the runway to Vogue magazine covers all over again, it's a trend that will never go out of style!
If you're looking for something perfect for your next event or just want an awesome manicure, these gold nail designs will be right up your alley. You'll definitely feel like royalty with a gold manicure.
Where To Buy Press On Gold Nails:
I love press-on nails, however I don't recommend that you head out to your local CVS or Walgreens and purchase a set. To be honest, those kinds of press on nails aren't very good.
Instead, try buying press on nails from Etsy. They have some really amazing options from various sellers and the nails are high quality.
If you opt for press on nails, you can always cut and file them yourself to fit the current nail shape trend. I like to buy press-on nails on Etsy, but I use this glue to get them to stick for a good long while.
Gold Nails Inspiration: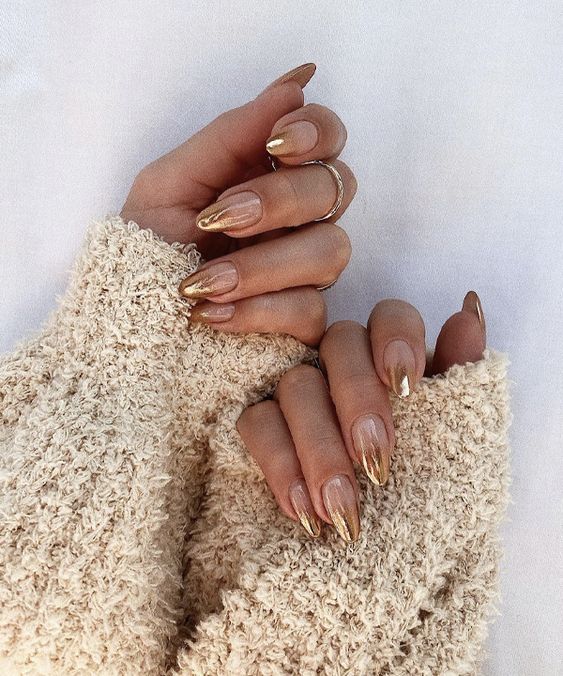 This manicure is really gorgeous and is definitely trendy but still classy. If you're looking for subtle gold nails, you may want to try these ombre tips. They're a bit more subdued than regular gold tips and are definitely my favorite designs!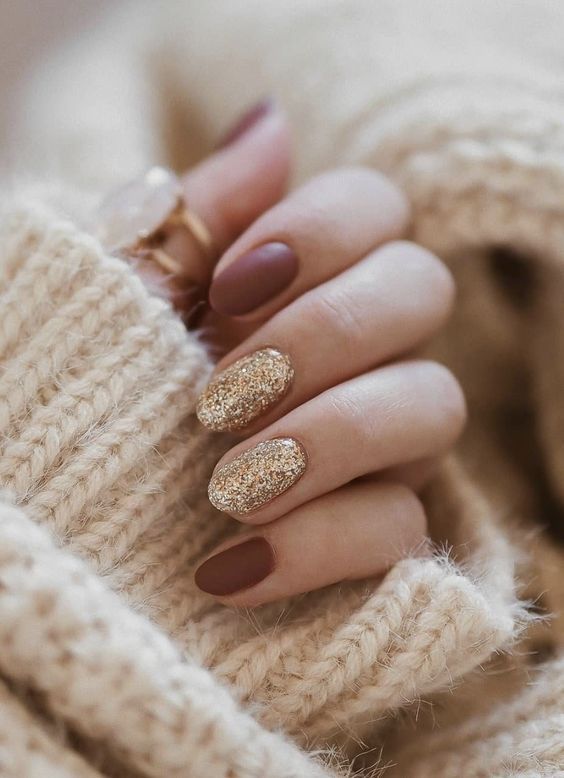 I love a gold accent nail, especially if it sparkles. While this manicure has fall vibes, neutrals work any time of the year. Feel free to mix up the accent nails, too.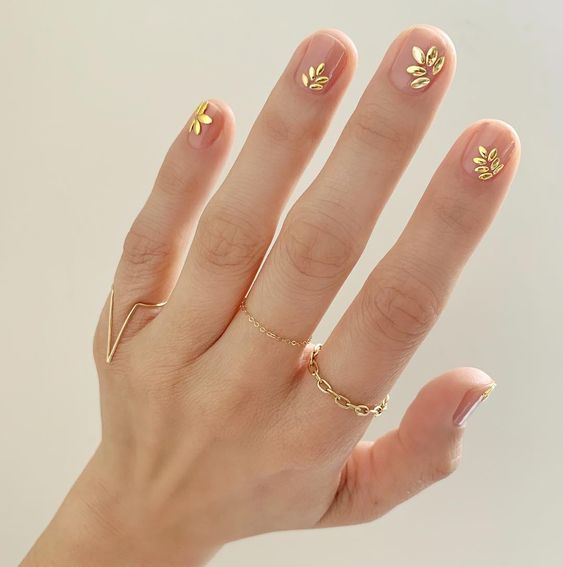 This gold manicure somehow reminds me so much of ancient Greece and I love it. It's subtle yet sophisticated.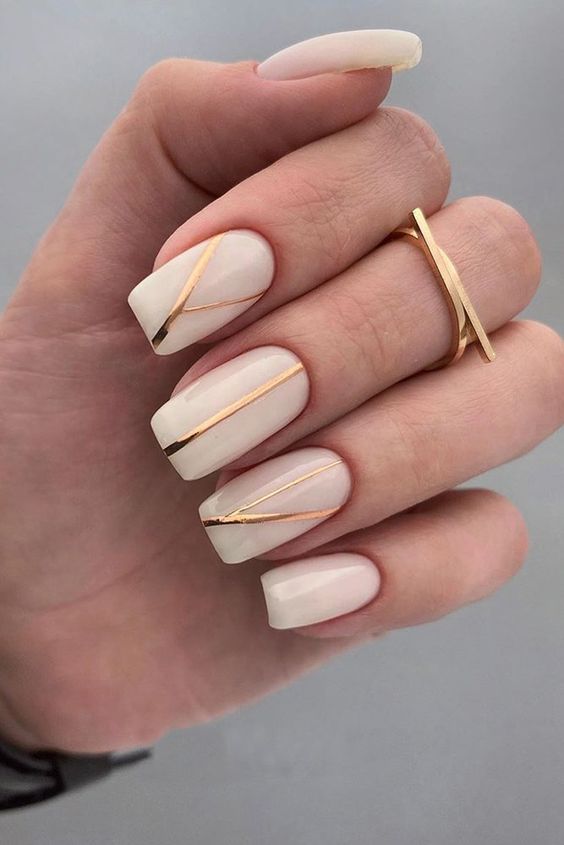 If you want just a splash of gold, try out these geometric gold designs. It's almost like wearing jewelry on your fingers.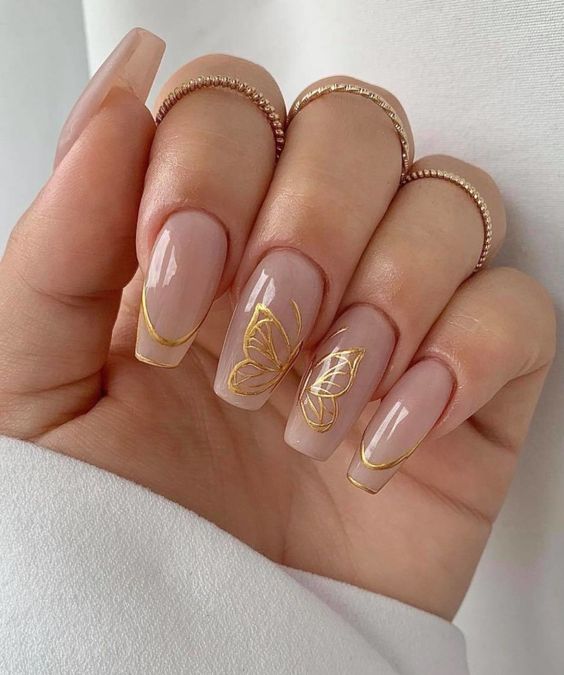 These gold nails are best left to the professionals unless you're really talented with the nail brush, but the cost is worth it!