Flowers are one of the most beautiful things in nature. They can be found all over the world, from deserts to tropical rainforests and high up on mountain peaks. But flower fields are on a whole new level!
If you're not a fan of traveling for the sake of seeing new things and learning about different cultures, we've got great news: there are places around the world that celebrate flowers as much as we do. These destinations blossom with color during their peak season, filling your view like something out of a dreamscape.
I personally love visiting flower fields during my vacations. There's something about being in the middle of so many blooms that just feels incredible, plus the picture opportunities are always worth it.
These picturesque scenes take your breath away with their beauty and tranquility. Here's a list of some stunning flower fields around the world for you to enjoy that are totally worth the trip!
35. Lavender Fields, Provence, France
One of the most famous flower fields is definitely the lavender fields near Lacaune, France. It is said that the lavender plants in this region are what make the scent of soap derived from the Provence region.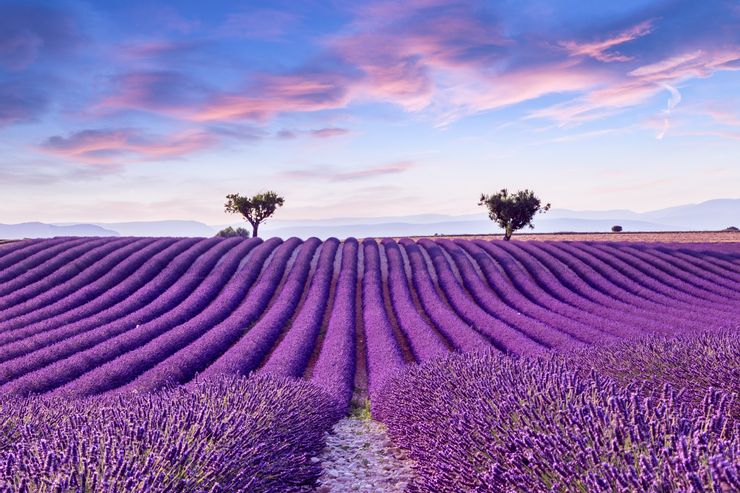 Visitors can walk through these purple wildflowers between June and September to take in all their beauty. The best time to go is early morning before it starts to get too hot out.
If you want an amazing Instagram photo, head towards the bridge near the Chateau of Lourmarin. However, the smell of the lavender alone is worth the trip!
34. Agassiz Tulip Festival, British Columbia – Canada
Did you know that Canada has a stunning tulip festival? In British Columbia, as you near the end of April and into early vMay, the Agassiz area is covered in glorious orange and red tulips.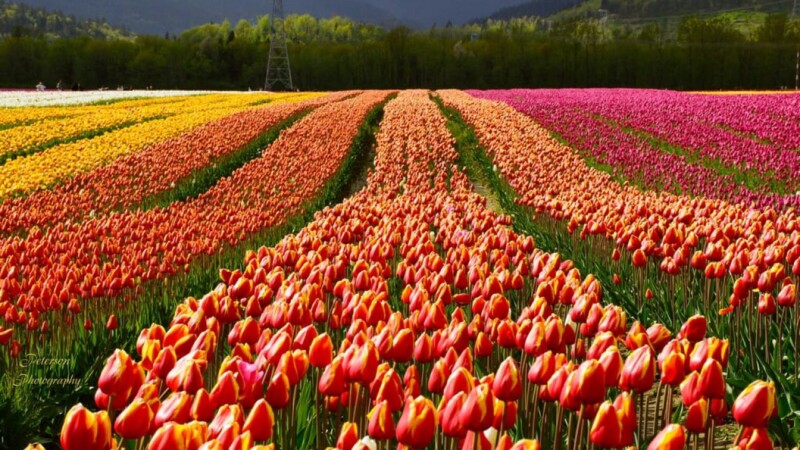 The result is a romanticized scene that looks like something from a postcard or a fairytale.
The best place to go for the full effect is along Highway 3 ,between Agassiz and Hope. If you can, try to take a drive through this stunning region during the evening hours when the sun is setting and it looks like something out of an oil painting.
Make sure that you time your trip to these flower fields correctly because they don't last too long!
33. Bluebonnets In Texas, USA
Did you know that Texas is home to some of the most vibrant bluebonnet fields in the country? If you want a fun road trip, take your family down south and check them out!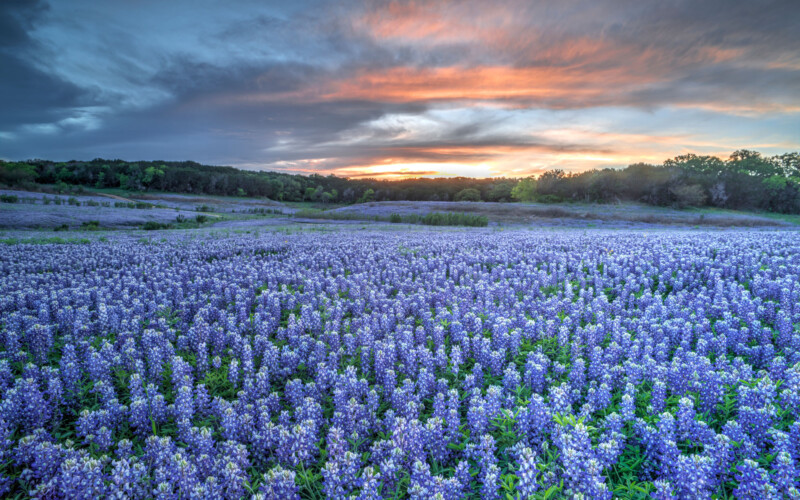 In fact, in Texas, you can 't go more than five miles without encountering bluebonnets. These wildflowers are the state flower, and they're found all over the place during the spring season.
The best time to see the pretty blue blooms is in April. You can pull off any dirt road between Austin and Fredericksburg, but keep an eye out for some good vantage points during your trip!
There are some signs that will direct you where to pull off based on the best bluebonnet sighting spots in any given year. These gorgeous flowers are so plentiful that many people will bring their cars to a stop and take selfies there.
32. Carlsbad Flower Fields, California, USA
An hour south of San Diego lies the Carlsbad Flower Fields. Each year, these beautiful flower fields are transformed into a technicolor dream filled with Tecolote ranunculus flowers in all shapes and sizes!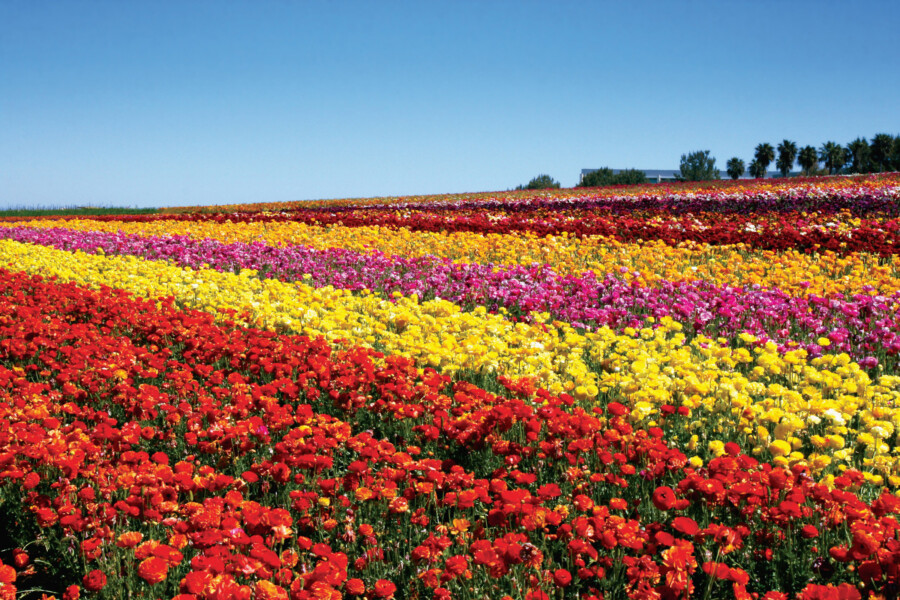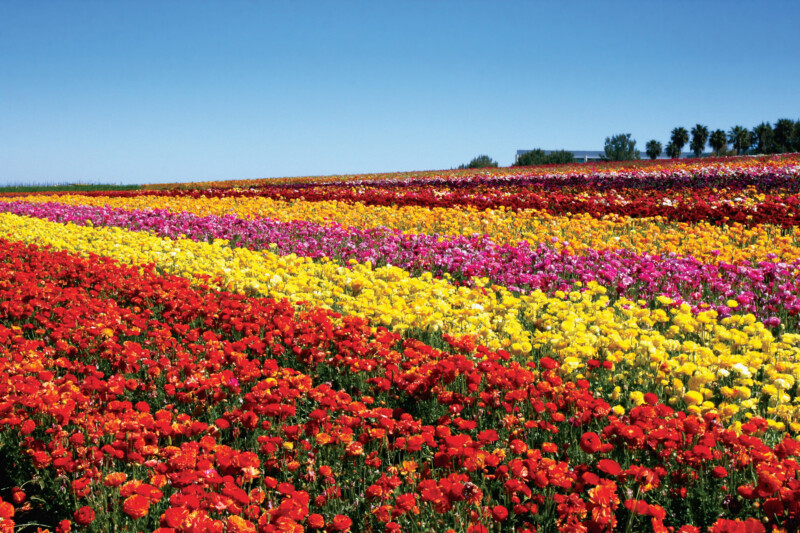 It is one of California's most visited attractions because it takes only about an hour to get here from downtown San Diego—but for many folks, this could easily be mistaken as something out-of-this world…from a planet far away. That's how beautiful these blooms are.
The flower fields at Carlsbad Ranch show off thousands upon thousands of vibrant Ranunculus blossoms each springtime season that put on quite the spectacle for visitors who happen by during their blooming time. Between March through May (and sometimes even early June) is the best time to check out these flowers.
31. Hitachi Seaside Park, Japan
Located in Japan, the Hitachi Seaside Park is home to hundreds of thousands of flowers during the months of April and May. The park is famous for its wisteria trees, but one cannot forget to mention the show-stopping flower fields of cosmos!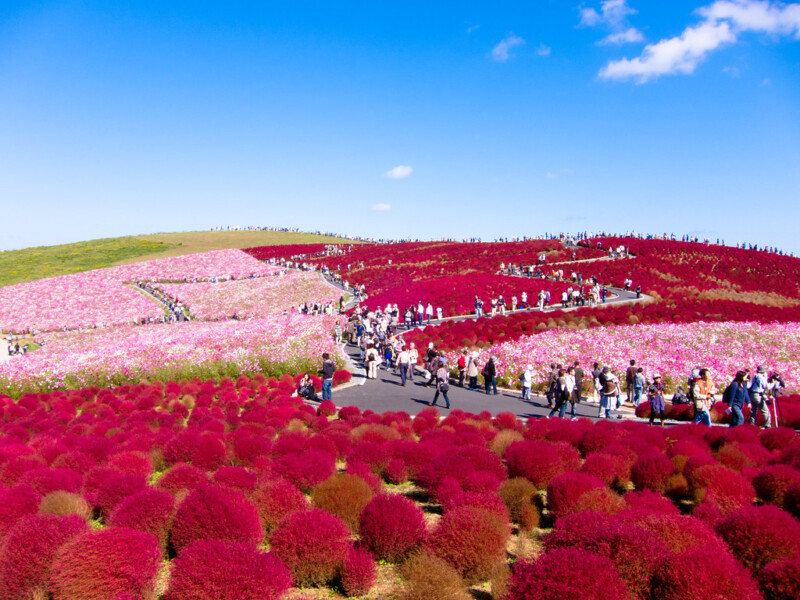 In recent years, an event called Cosmos Festival has been hosted here where visitors can come walk through these gorgeous flower fields and be surrounded by a wondrously fragrant scent.
30. Sunflower Fields, Tuscany, Italy
If you like sunflower flower fields, then consider a trip to Tuscany. Here, you can find fields filled with sunflowers as far as the eye can see!
However, if you want to travel here during the summer months (June-August), be prepared for a crowd. The fields are really popular for a reason – the views are incredibly gorgeous.
Tuscany is home to these exquisite sunflower fields that stretch for miles and miles.
The best thing about them is that they're not only beautiful to behold, but they also make for amazing photographs because the background is breath-taking! The pictures you can get here are great because it's almost like having a mini-Tuscany backdrop in your own back yard.
Anyone can take a great photo here because it's that easy.
29. Yosemite National Park, USA
Yosemite Valley is home to some of the most stunning nature scenes in all of California. However, during the months of February and March, another incredible sight appears right before your eyes, as hundreds upon hundreds of vibrant purple flowers begin to blanket the valley floor.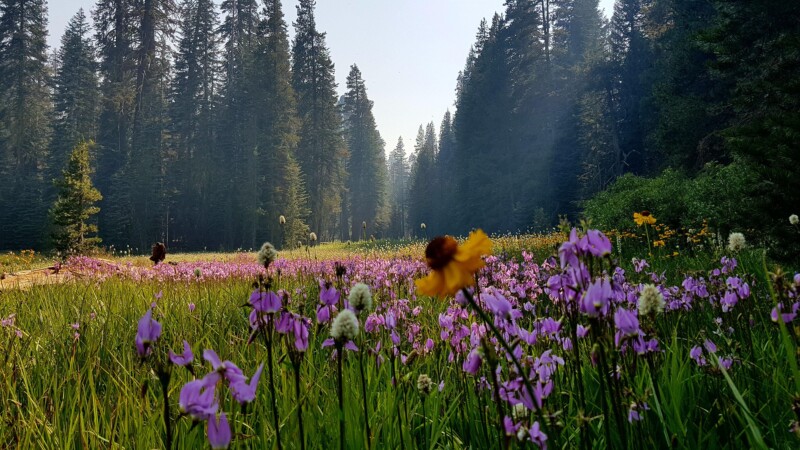 These flower fields make for a stunning contrast against the snow-capped mountains in the background, and it's hard for anyone to take their eyes off of this spectacular sight.
These flowers are purple, and they cover everything in sight to create a sight that you have to see to believe! It's almost as if nature has thrown up wildflowers all over the place.
When these flowers bloom, they turn Yosemite Valley into an amazing site where nature takes the spotlight and allows everyone to see what it can really do.
However, you'll definitely want to plan your trip carefully, because there's a really short window to check out the flower fields at Yosemite.
28. Crested Butte, Colorado
Located in Colorado, Crested Butte is home to one of the most beautiful fields in the world…a field where bright yellow wildflowers grow everywhere. During June, July, and August, you'll feel as though you're taking a trip into nature's wonderland!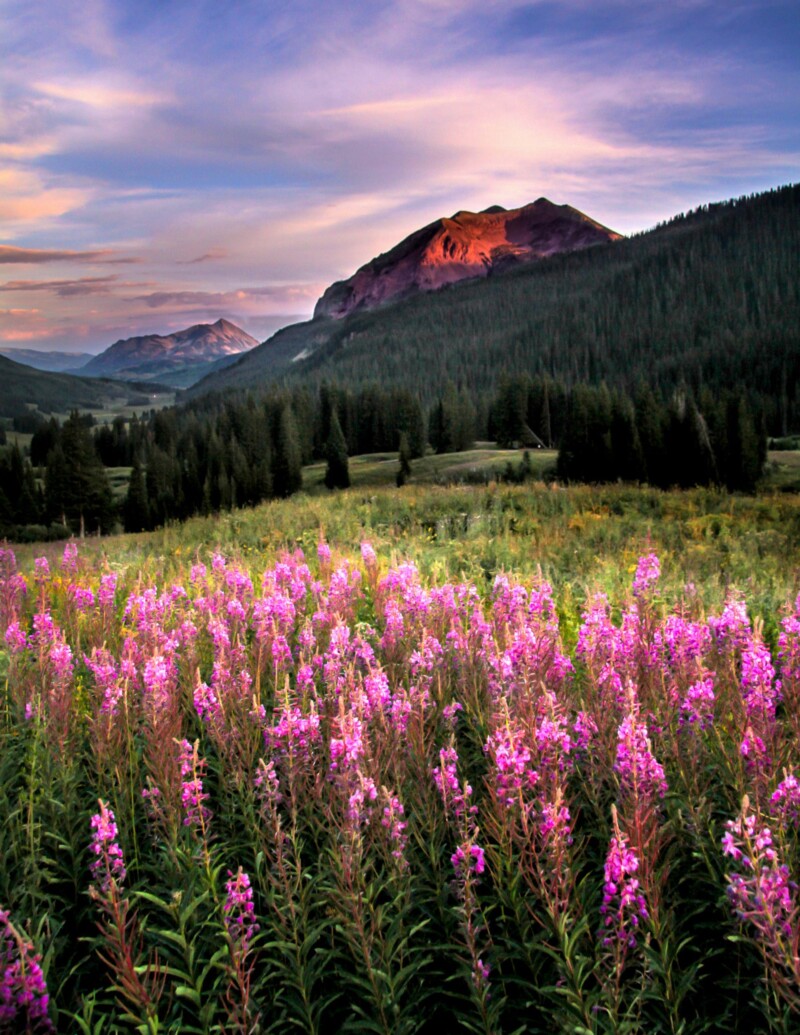 Each year, during June, July, and August, Crested Butte puts on a show that only few places in the world can rival. The wildflower fields here are nothing short of breathtaking as they cover the mountainsides and look as if nature has taken over to make sure everyone knows what it's capable of.
Crested Butte also celebrates its annual wildflower festival in the summer, where local artists come to sell their handmade wares, musicians play throughout the day, and there is a ton of food for everyone in attendance.
It's definitely worth it to plan a trip around the festival because it's also the best time to check out the flowers, as they're in full bloom.
27. Cotswold, U.K.
Every spring, the Leadon Valley in Gloucestershire erupts into a sea of bright yellow and white flowers.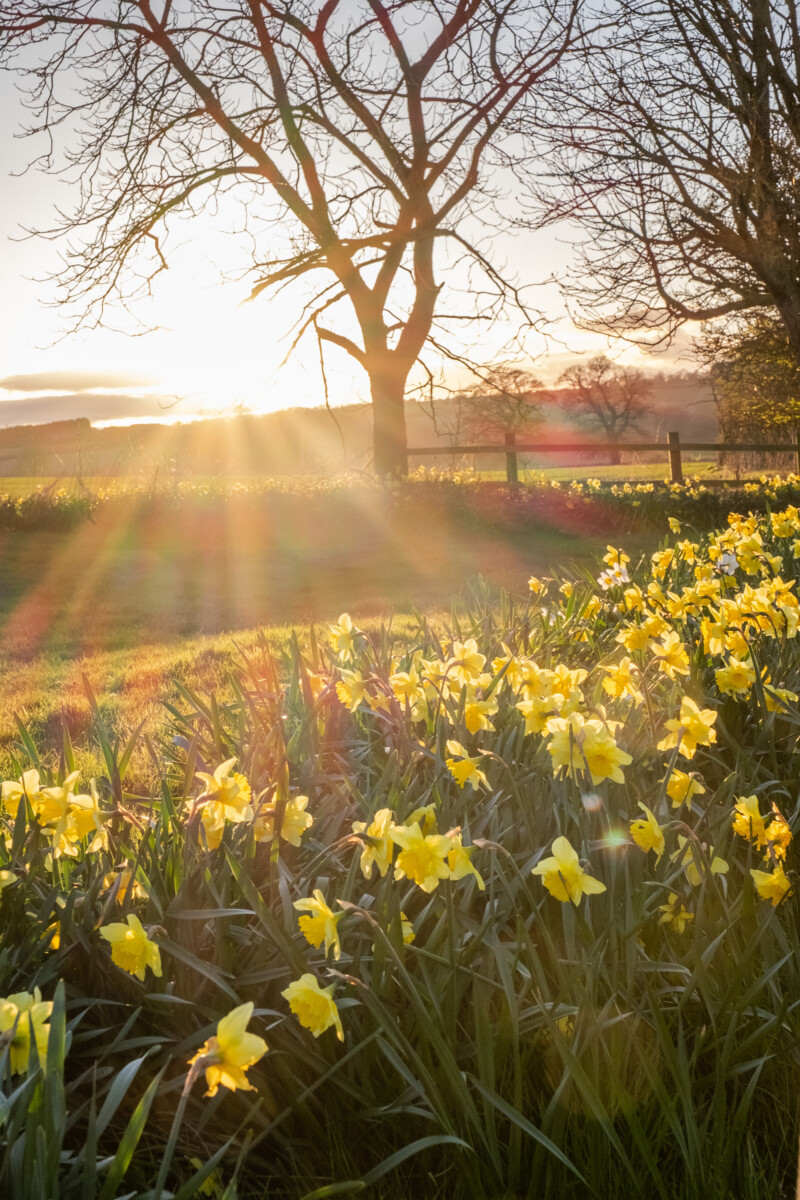 Like something out of an idyllic novel, this walk through the flower fields is truly unforgettable and perfect for taking at your own leisure.
26. Valencia, Spain
There are three fields in the region of Valencia for your viewing pleasure: Albufera de Valencia, Benifairó de València and El Caragol. Each one of these flower fields has a large number of different types of flowers that grow here all year round.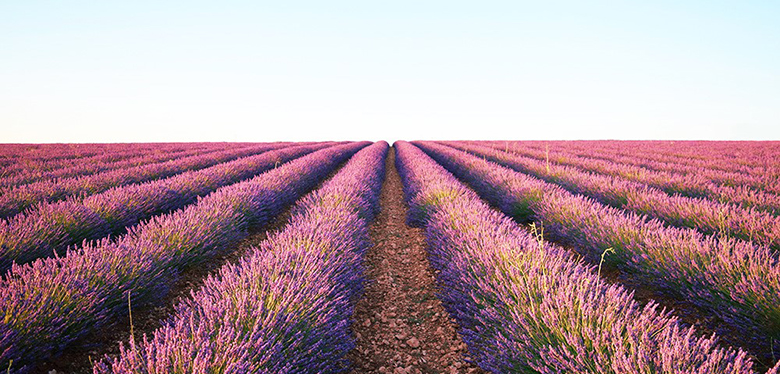 The best time to visit the flower fields would be during late May up until early June, when everything is in full bloom and the colors are at peak!
25. Monterey County, California
If you're into lavender then this is definitely the place for you! It's truly hard to believe that these beautiful lavender flower fields grow right next to the ocean in California. This is really a once-in-a-lifetime place.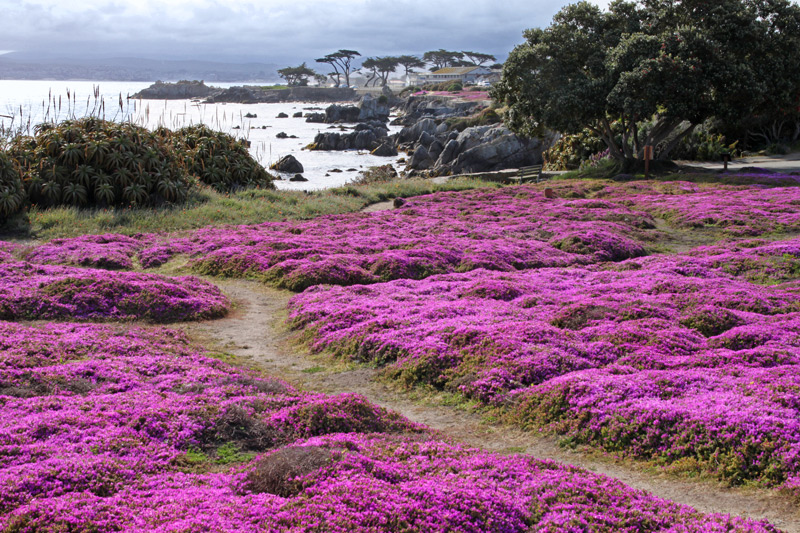 This county has over 150 farms where you can pick your own bouquet of lavender, or just enjoy all the different colors that are present. These are mostly purple varietals of lavender, but you'll also find other colors like pink and blue.
The best time to visit Monterey County is during July when the flowers are at their peak. If you're really into flowers then you'll definitely enjoy all the different shapes and colors!
24. Hillier Gardens, Hampshire, England
If you find yourself in Hampshire, England, you have to stop by Hillier Gardens. These are traditional British gardens that remind me so much of the Regency period.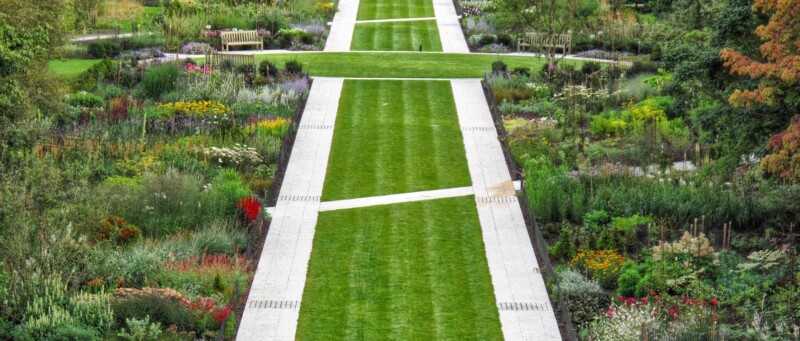 Here, you can walk through a 45-acre flower garden that features more than 25 themed gardens. In spring, the flower gardens are filled with displays of daffodils and bluebells.
The best time to visit Hillier Gardens would be during summertime, when everything is in full bloom! If you're looking for a place you can go to relax and enjoy nature, this is the perfect spot for it. It's also quite historical for those of you who love English history.
23. Keukenhof Gardens, Netherlands
The Keukenhof Gardens are the most famous flower garden in the Netherlands; they are home to more than 7 million flowers! This is especially impressive during spring when the flower fields can transform an entire field into a sea of bright colors.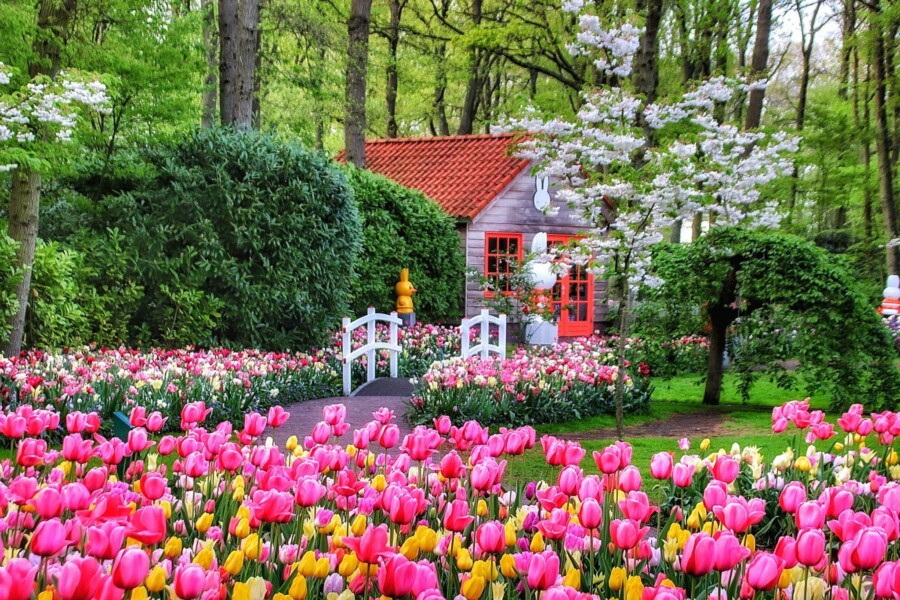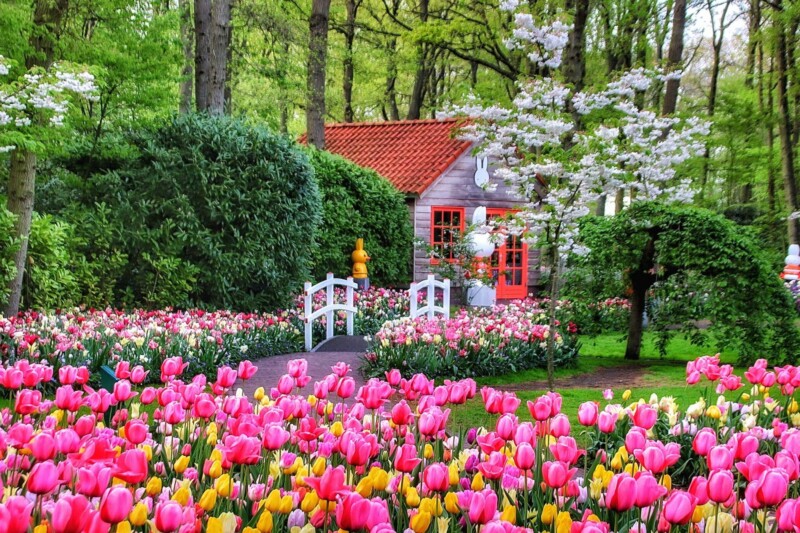 Keukenhof Gardens are one of the world's most beautiful gardens because here you'll find so many different kinds of colorful flowers that the experience will quite literally make your head spin!
The best time to go is during the spring when all of these incredible flowers are in bloom.
22. Holland, Michigan, USA
Holland, Michigan is home to six million tulips that bloom in parks and gardens across the city every April and May.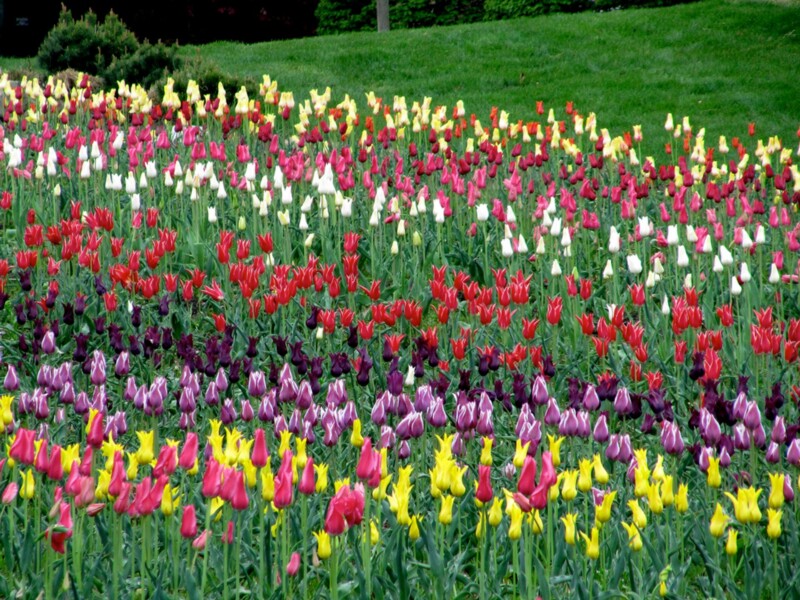 There are many popular spots within walking distance of one another such as Veldheer Tulip Gardens, Windmill Island Garden's famous flower festival 'Tulip Time', Window on the Waterfront downtown area with its beaches along Lake Macatawa, or Nelis' Dutch Village where visitors can meet a real person from Holland who'll teach you all about life there.
21. Antelope Valley, Mojave Desert, California
In the Mojave Desert, California, you can see one million acres of beautiful flowers blooming starting in late February.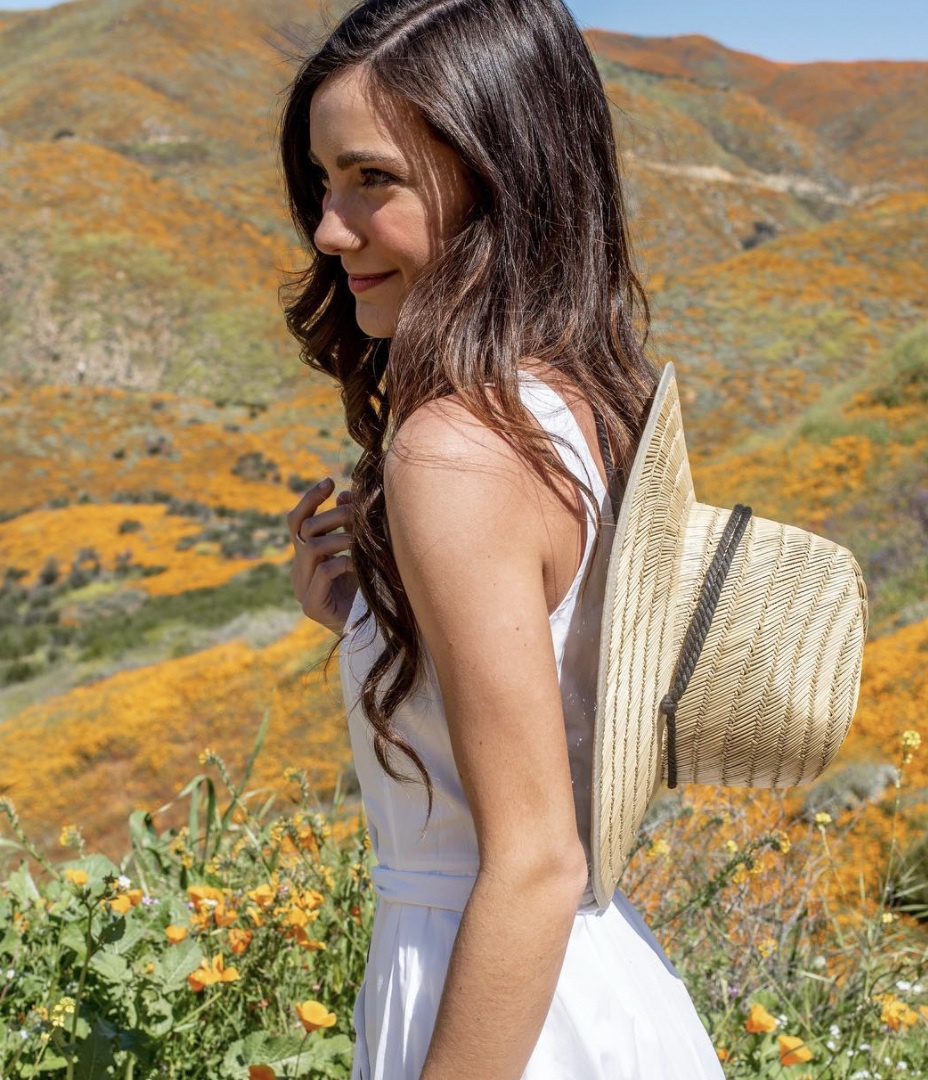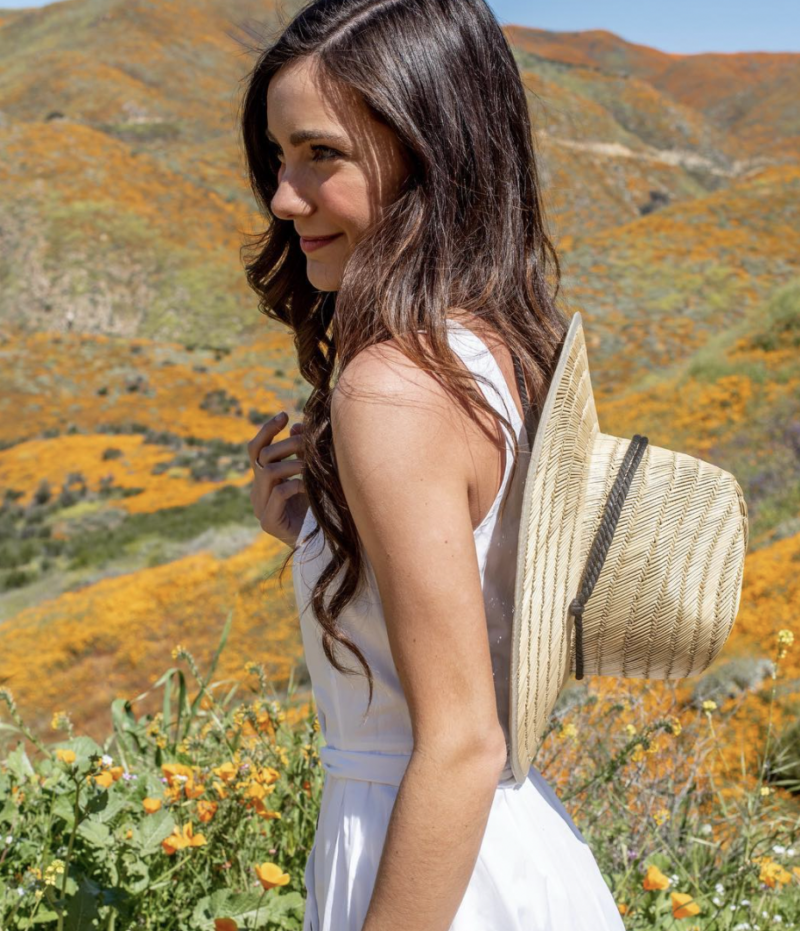 The California Poppy Reserve is the only place where you can see plenty of bright orange-yellow poppies all at once!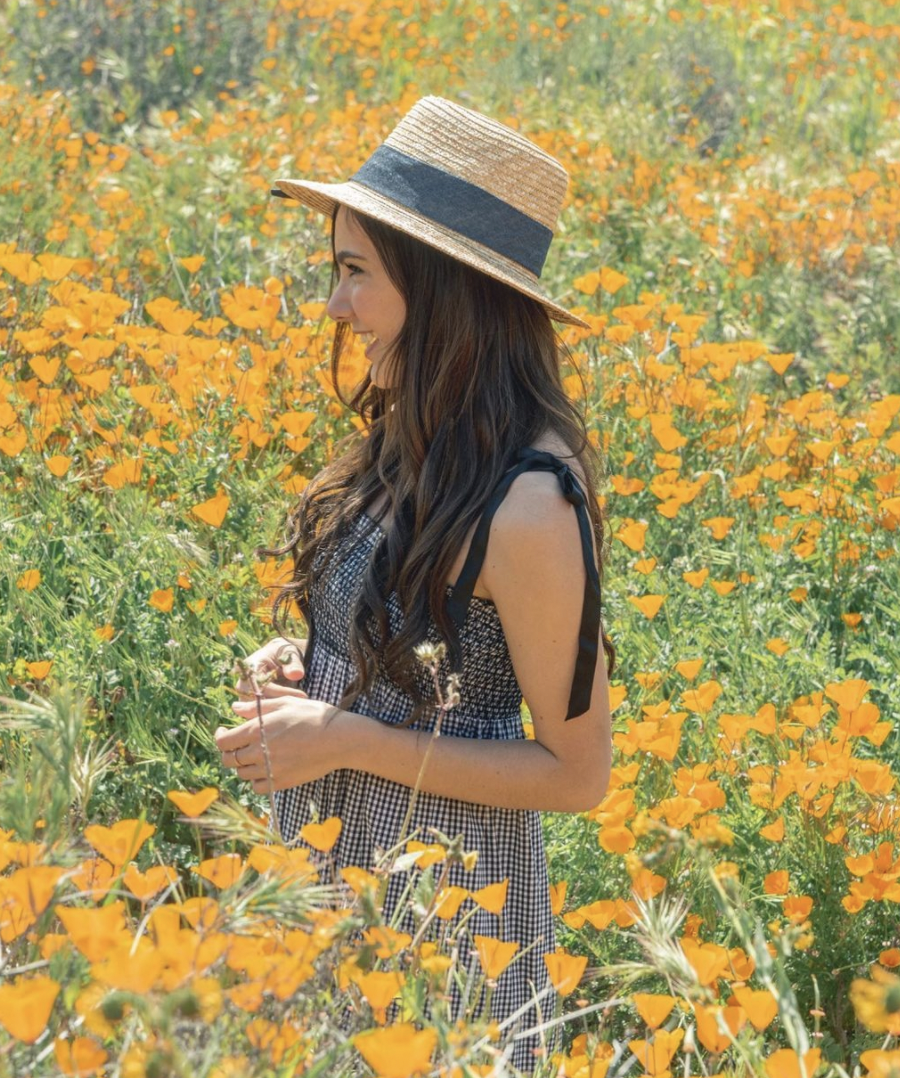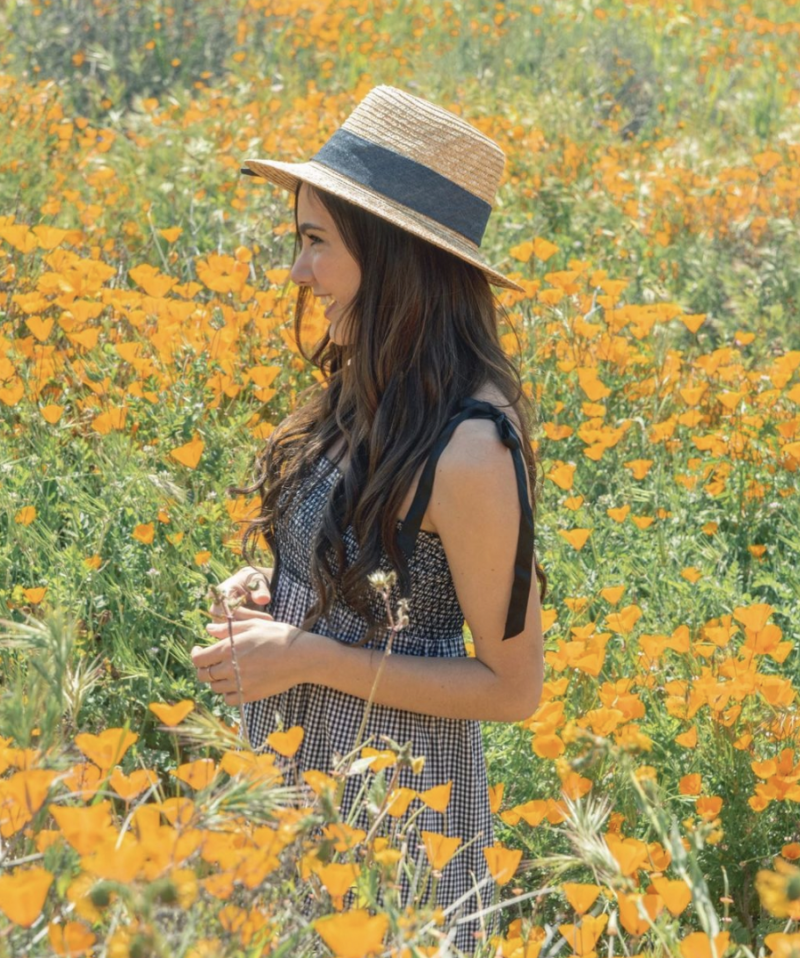 They are the state flower, after all! There are around 28 species that grow here which makes for a really great sight to behold.
Make sure that you don't step on any of the poppies or poppy plants because that kills them. However, you'll find that there are lots of little paths to use if you want to take photos. You can easily make it look like you're actually in the fields without hurting the flowers!
20. Gardens by the Bay, Singapore
Singapore is home to one of the most beautiful flower gardens in the world! The whole place is devoted to flowers and trees, and no matter what time you come here, you'll be able to see something that's really amazing.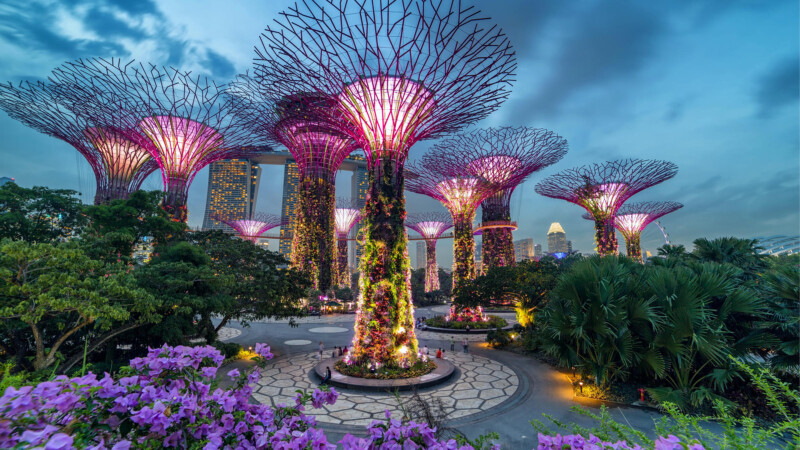 The Flower Dome is a greenhouse that has an amazing 30-meter-tall waterfall and a structure that is shaped like a lotus leaf.
The Flower Field contains 10,000 permanent sunflowers which you can see close up! There's also the Cloud Forest where visitors can walk amongst hundreds of different kinds of orchids.
19. Canola Flower Fields, Luoping, China
In China, you can find the famous Canola Flower Fields which are home to more than 20 million flowers! The flower fields here are so unbelievably beautiful that you'd never think it possible for something this gorgeous to exist.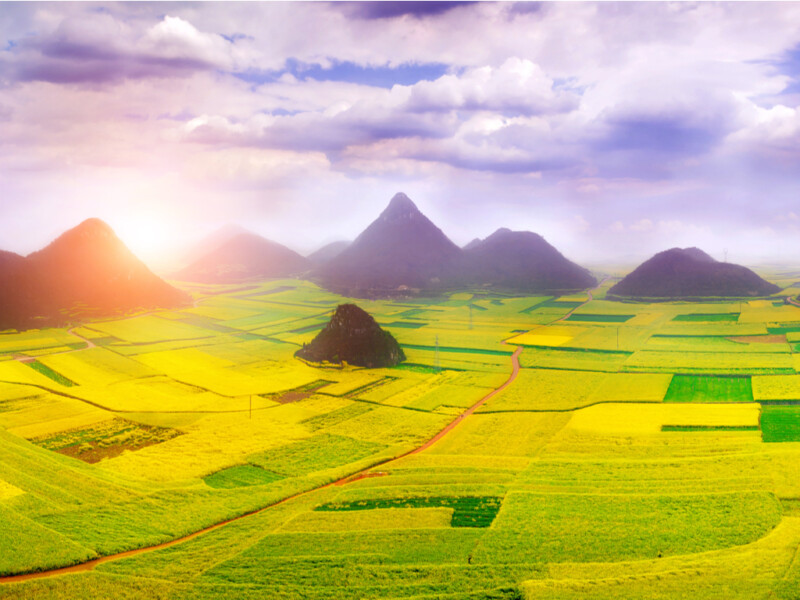 The best time to visit the Canola Flower Fields is during spring when they are in full bloom! This usually happens early or mid-April, and it's the perfect time to come see these incredible sights.
18. Tiger River Valley, Fujiyoshida, Japan
Japan is home to some of the most beautiful flower fields in the world! The best place to see them is at Mount Fuji where there are thousands of wildflowers that take over this pretty valley during springtime.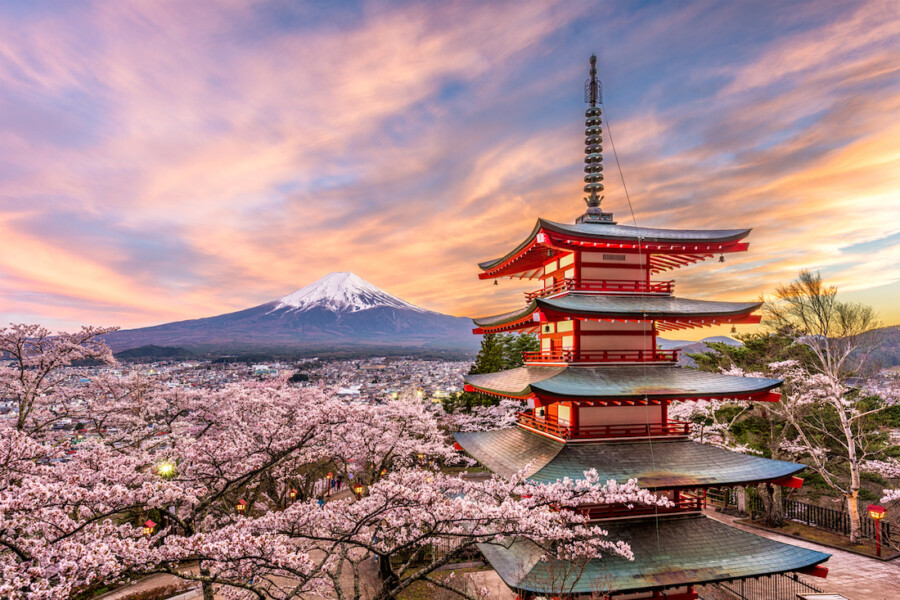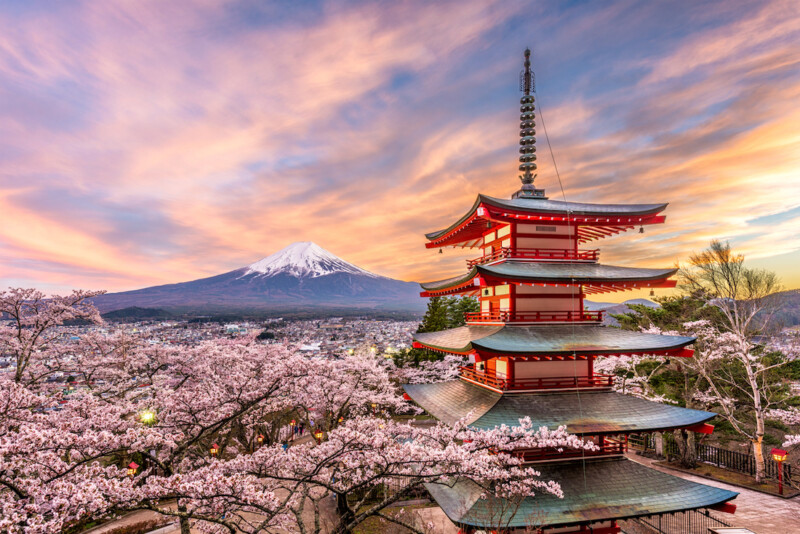 There are a few spots that you should check out to see the beautiful colors of Mount Fuji, and they include the Lake Motosuko area as well as the Tiger River Valley.
If you're lucky, you might even catch a glimpse of Japan's famous pink cherry blossoms.
17. West Coast Road, Western Australia
In Western Australia, you can check out the West Coast Road which has one of the most incredible wildflower displays in the world.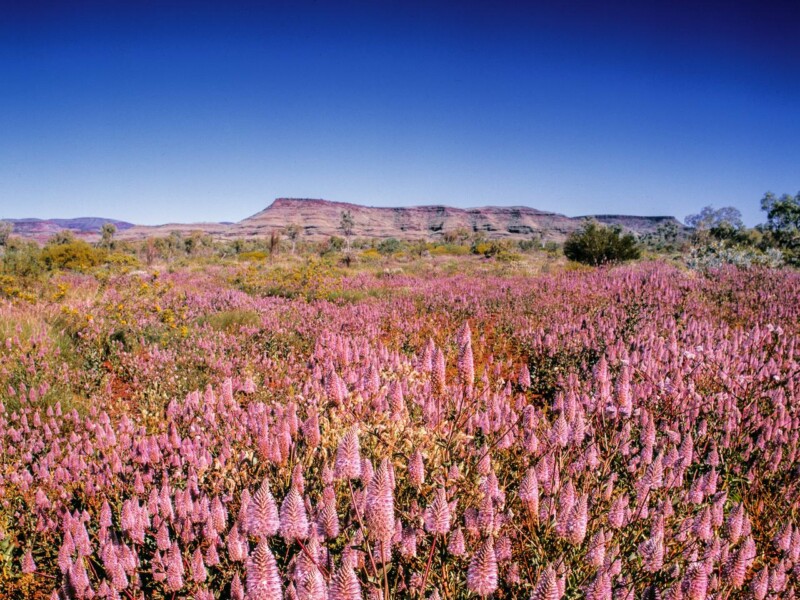 The West Coast Road is a stretch that runs along the coast, and it's home to some truly breathtaking views! The best time to see all of these colorful wildflowers is during September when they usually bloom, but be sure to check the forecast since this is an area that has high rainfall.
16. Valley of the Giants Tree Top Walk, Western Australia
Another incredible place to see wildflowers in Western Australia is also along the coast, but it's by the trees at Valley of the Giants Tree Top Walk! This path is attached to 40-meter-tall trees that are amazingly huge, and it gives you a really great view of the surrounding forest.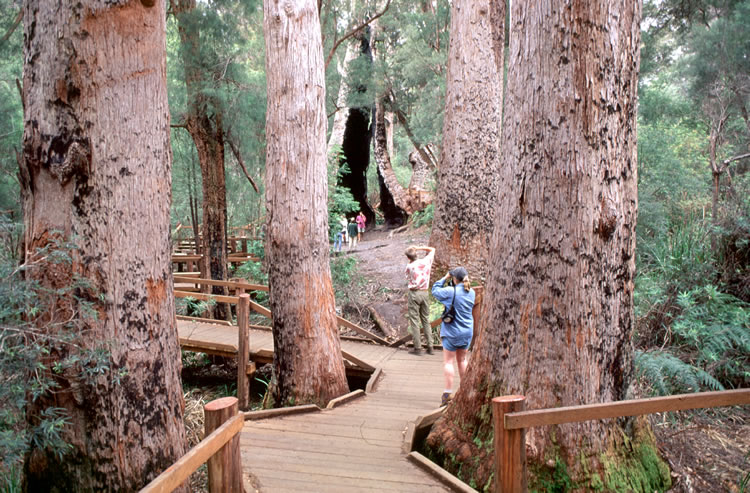 The Giant Tingle Tree is definitely not to be missed since it's more than 3500 years old! This incredible tree is also one of the tallest in this area which makes all of these views even more spectacular.
15. Wooden Shoe Tulip Farm Festival, Oregon, USA
Not too far from the West Coast Road in Australia is also another beautiful flower field that you can see in the US, and that's at Wooden Shoe Tulip Farm Festival.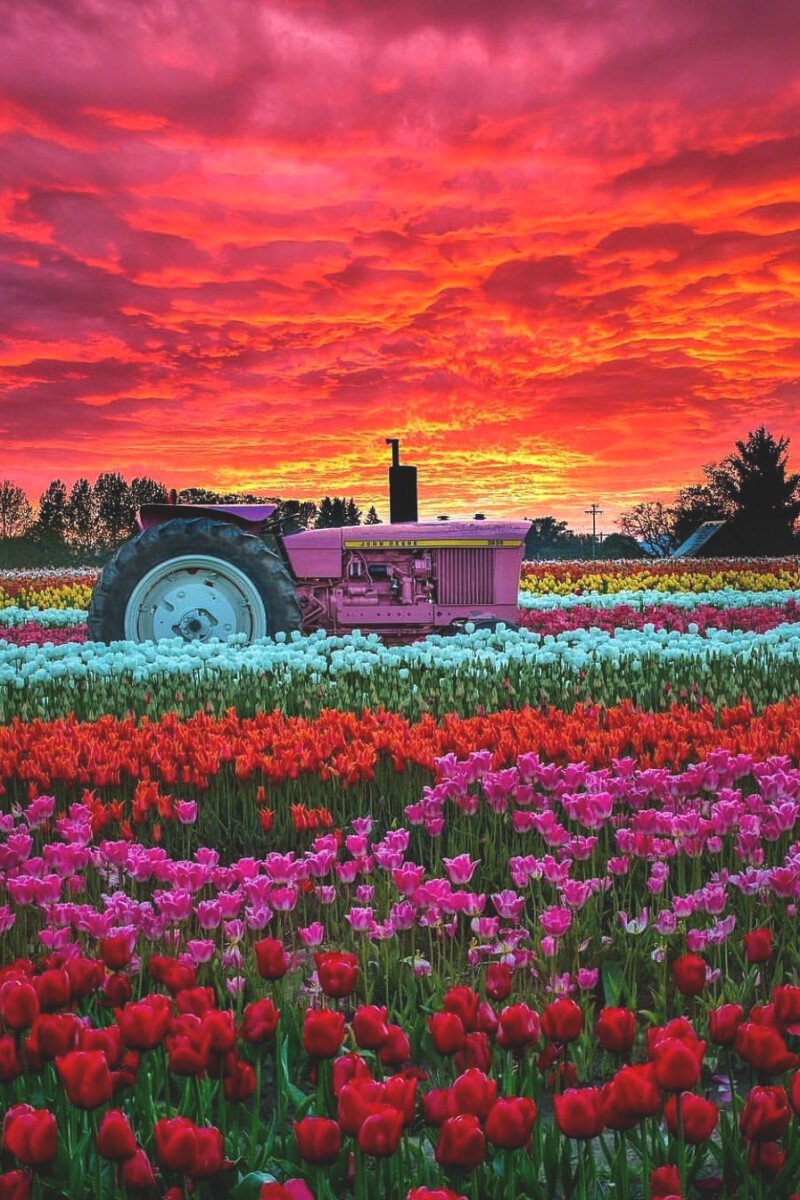 This tulip farm opens during early April when there are tons of flowers already blooming, and they usually last long enough to give you a stunning view of these flowers.
14. Sakura Tulip Festival, Sakura, Japan
Another tulip farm that opens to the public during springtime is Sakura Tulip Festival in Japan. This incredible flower field is filled with a variety of different tulips and it's usually one of the first places where you can spot these flowers in the world.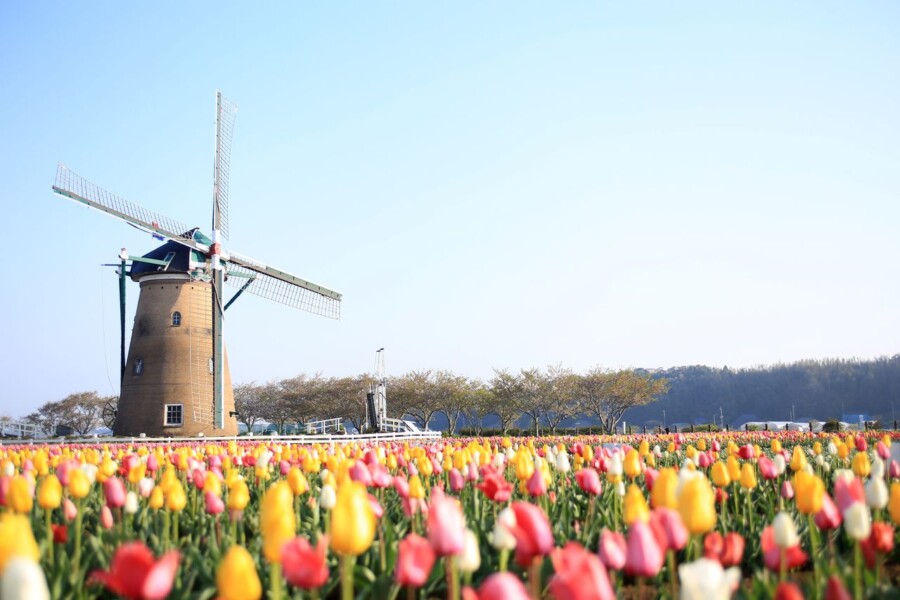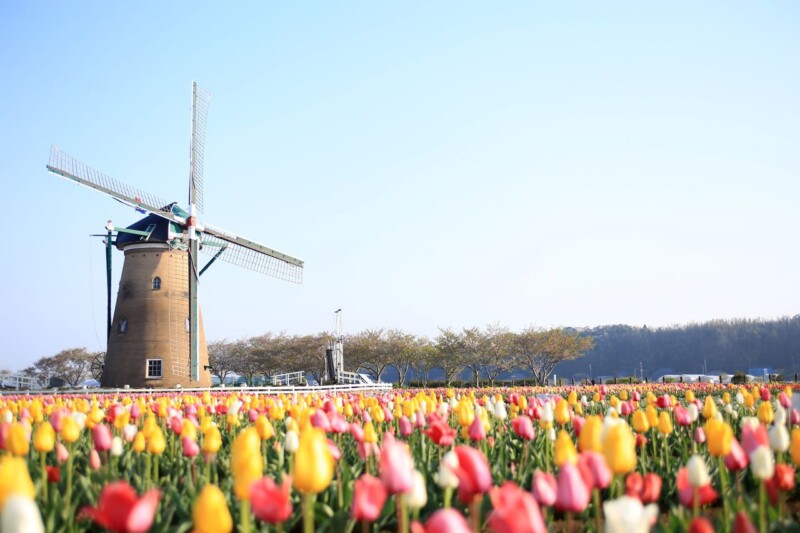 The best time to visit this tulip farm is during early April, and since it's virtually the start of the season, you'll be able to see a whole lot more flowers!
13. Flower Fields, Netherlands
In the Netherlands, you can see pretty pink flower fields that are around 20 acres large! This flower farm is located near Koudum and is called Flowerfields.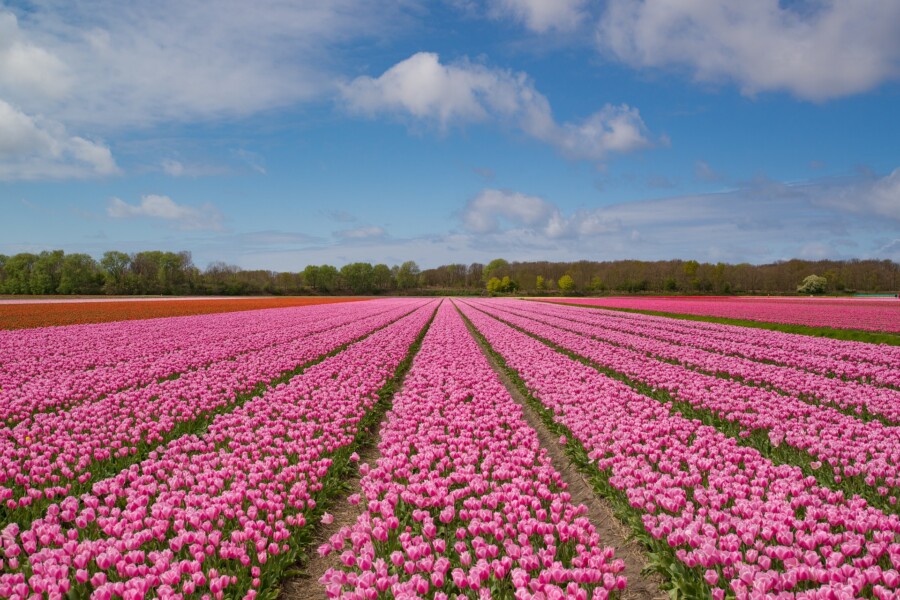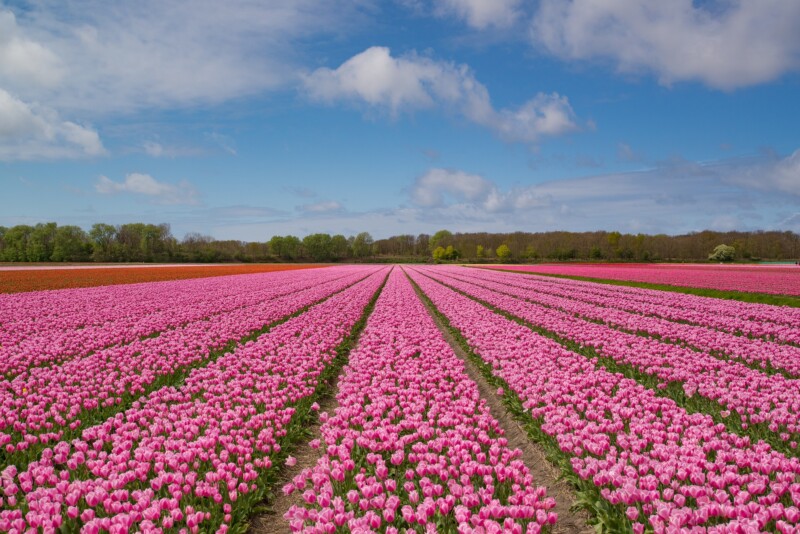 The best time to visit this flower field is during spring since they only stay in bloom for a few weeks before they start wilting away. Come in late March or early April and you'll be able to see the flower fields in all their pink glory.
However, you'll definitely want to plan your trip on the fly, since the timing of the blooms can change year to year.
12. Belgium, Europe
One of the most famous flower fields that is near Brussels, Belgium, is called the Bollenstreek, which means "Bulb Region." There are more than 10,000 tulips planted here at any given time and it's usually one of the best places to see these flowers in springtime.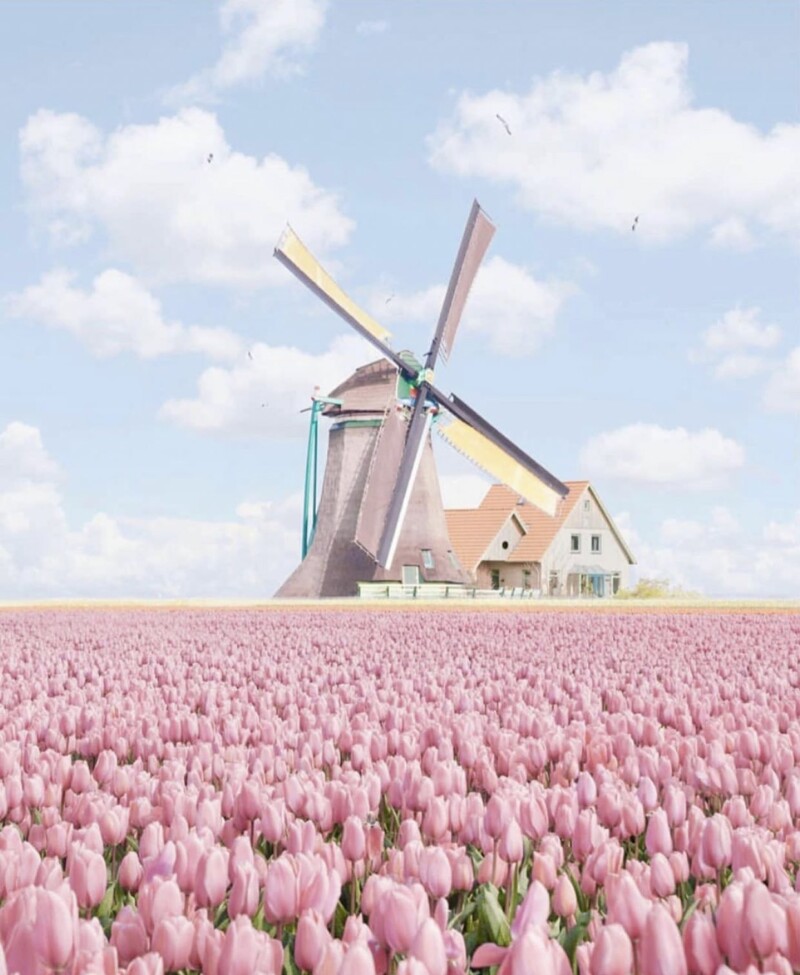 The flower field is open from late February up until early May so there's still plenty of time to check this place out!
11. Skagit Valley Tulip Festival, Washington, USA
Another flower field that you can see in the US is the Skagit Valley Tulip Festival. This tulip farm is located far north,and it usually opens during late March or early April, so you'll definitely have a chance to check it out if you're planning a springtime trip!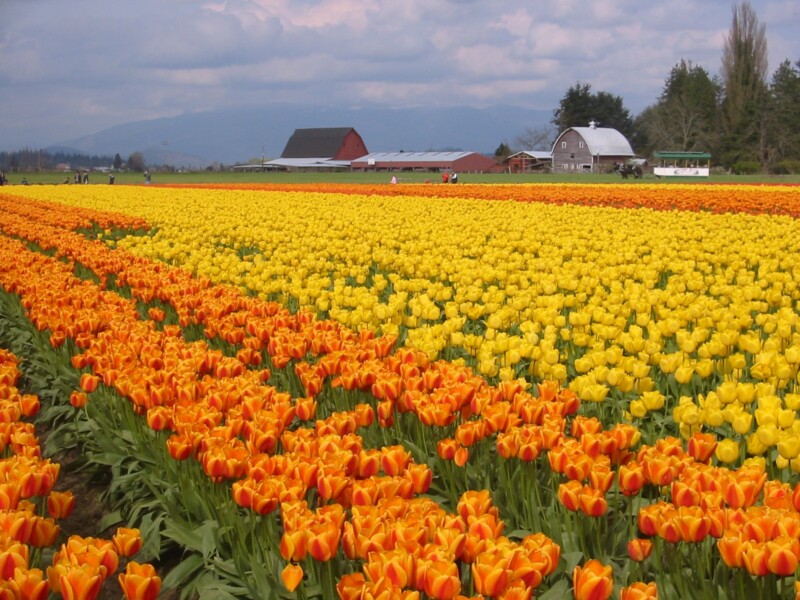 The sights are really incredible. You can expect to see more than 350,000 different tulips that are planted here!
10. Pelindaba Lavender Farm, San Juan Islands, Washington
If you're looking for a more relaxing flower field to check out, then you can visit Pelindaba Lavender Farm on San Juan Island. The farm is huge and it's full of beautiful lavender that opens during early June.
Both the sights and the smells are really incredible at this flower garden.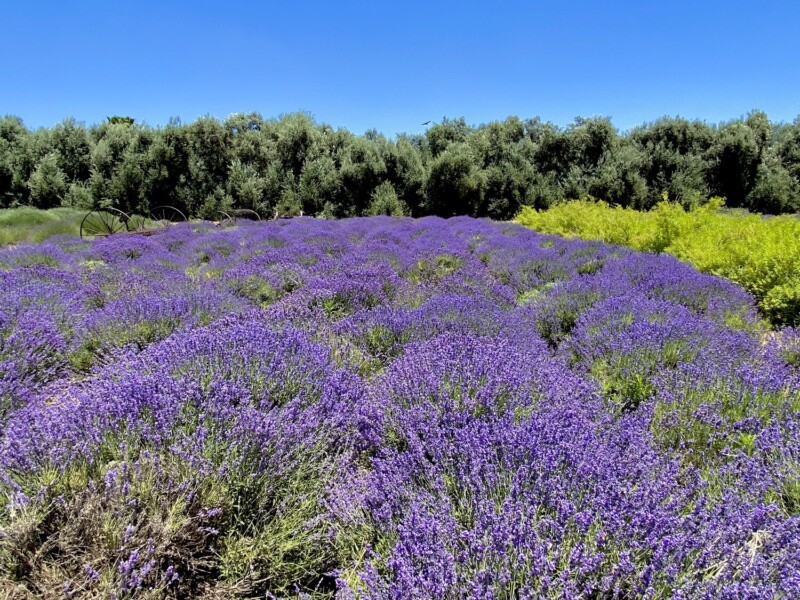 The best time to visit this flower farm is during mid-July when the lavender has reached its full bloom. There's nothing quite like seeing these purple flowers in person so make sure to check it out!
9. Wooden Shoe Tulip Farm, Clackamas County, Oregon, USA
April is definitely one of the best times to visit Wooden Shoe Tulip Farm in Oregon!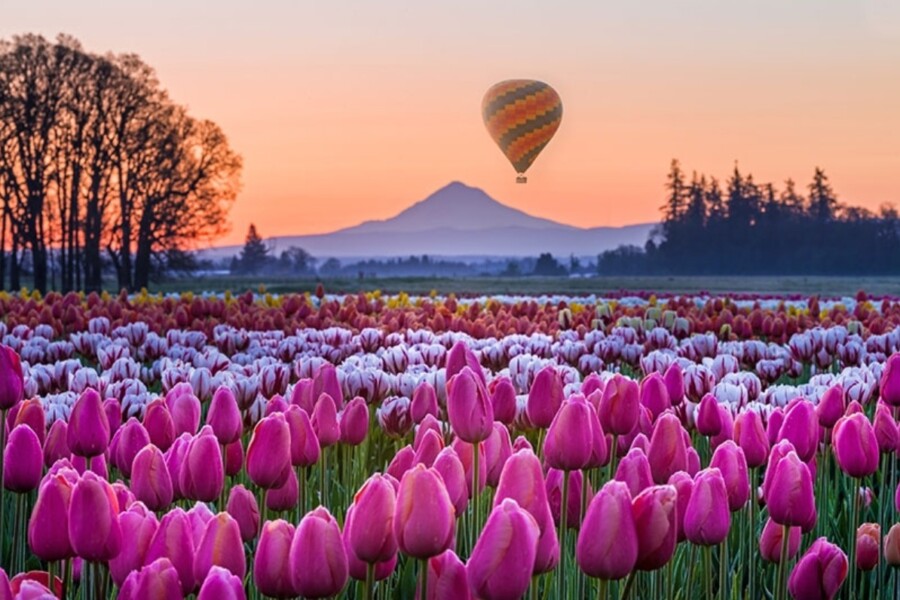 These tulips are almost at their peak, and they're very vibrant. You'll be able to see flowers that are arranged in different formations which makes for a really amazing scene.
8. Dubai Flower Garden, UAE
Also in the Middle East is another incredible flower field and this time it's in Dubai! The Dubai Flower Garden has a whole lot of different flowers and these colorful blooms can be seen even from outer space.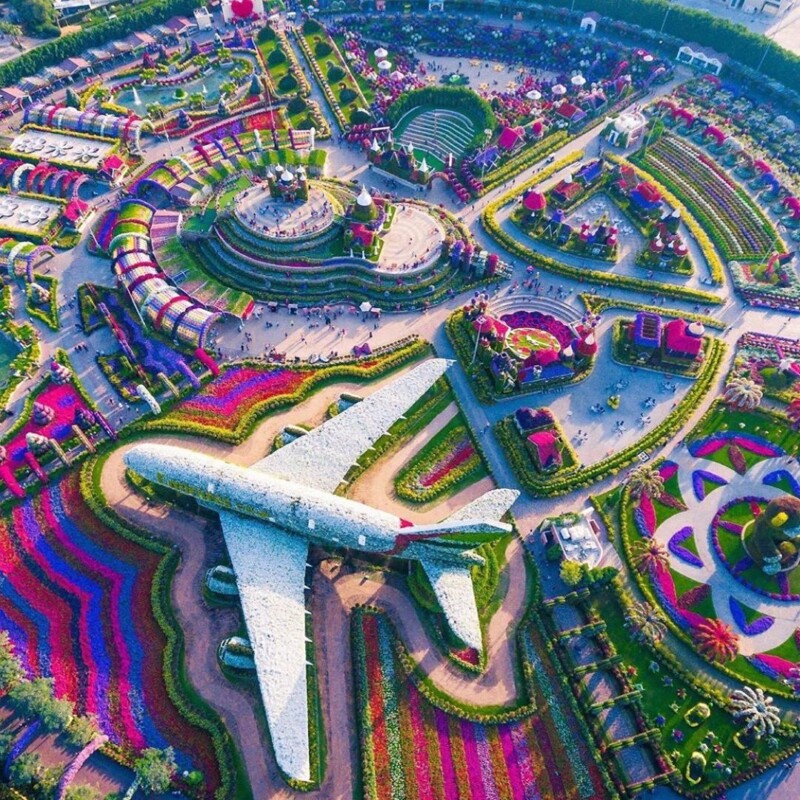 The flower garden opens during the month of March so there's still some time to see it in all its glory. You can also go to the Dubai Miracle Garden which is a good place for family photos and perfect selfies.
7. Sunflower Fields, Spain
Another one of the best flower fields to check out thousands (if not millions) of sunflowers is in Spain. Just like Tuscany's sunflower fields, these are created with the use of canals. There are even events held here where visitors are invited to come pick their own sunflowers!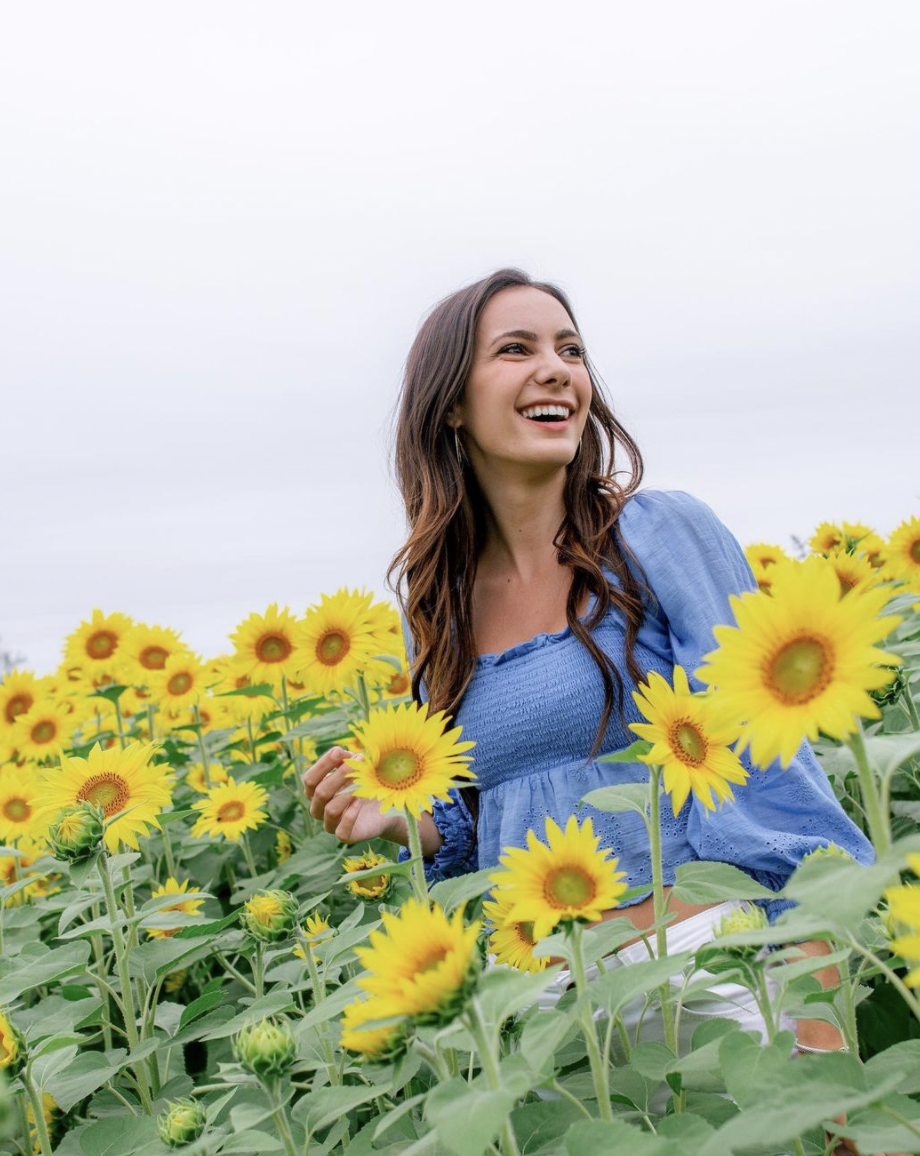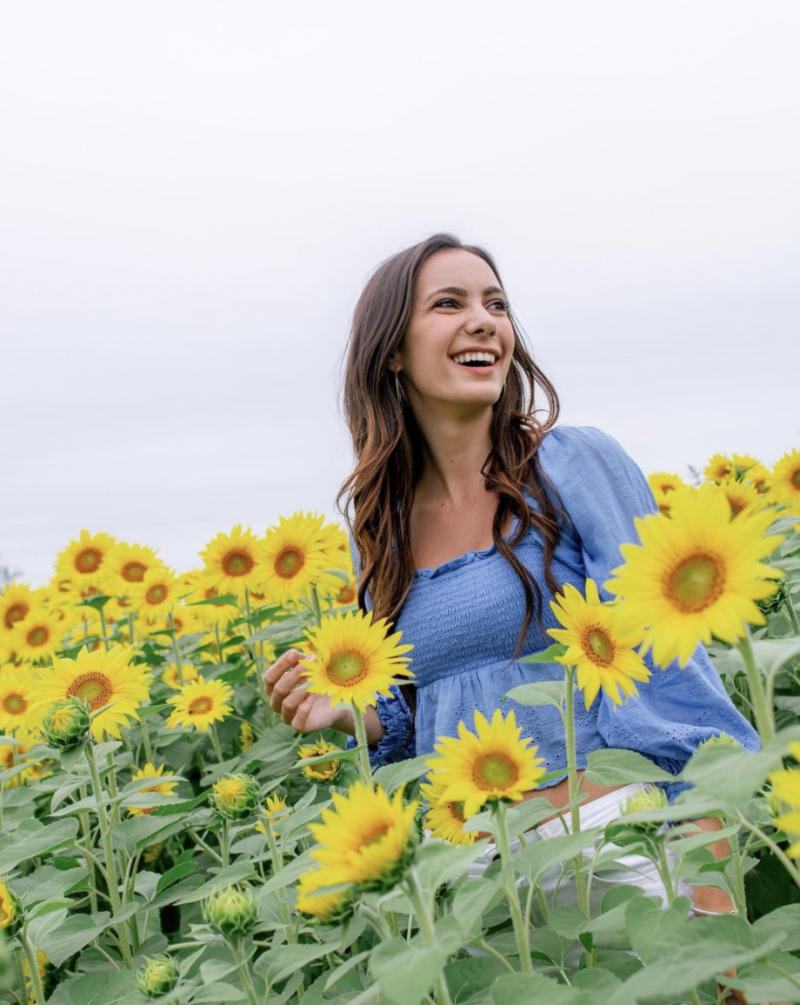 The best time to visit these flower fields is during the months of June and July since that's when the flowers are in full bloom.
6. Furano Flower Fields, Hokkaido, Japan
For truly gorgeous flower fields, head to Japan! Located in Hokkaido is the Furano Flower Fields, which are known for its lavender farm. During summertime, these flowers are f l o w e r i n g purple everywhere you look.
The best time to visit this flower field is during late June up until early July which is when the flowers are at their peak.
5. Texas Hill Country Wildflowers, USA
In Texas, wildflowers are an incredible sight to behold as they cover the hillsides from March until June.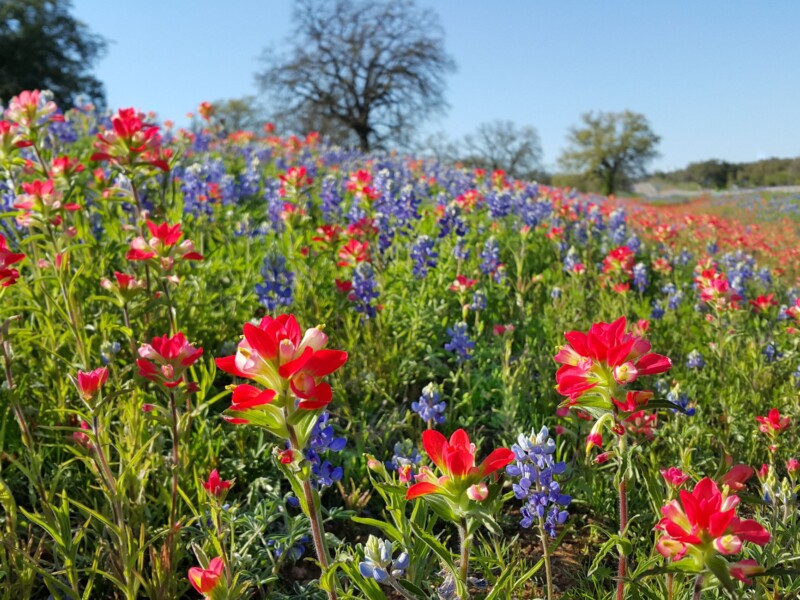 This is a special time of year where people from all over the country flock here to see what nature has done with Thistle Hill, Enchanted Rock and Guadalupe River!
4. Hunter Valley, Pokolbin, Australia
Another flower field that you should visit is in Australia and it's called the Hunter Valley. This incredible display of flowers can be found in Pokolbin and it spans several acres.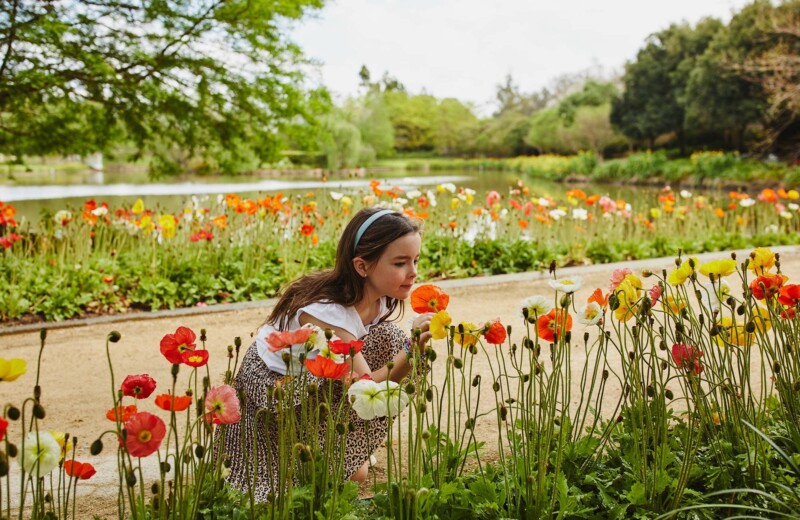 During summertime, this farm has more than 200 types of tulips along with other beautiful blooms that are available for picking up.
The best time to visit this flower field is during late September up until early October. This is when the flowers are at their peak so you'll be able to see them in all their glory!
3. Sledd's U-Pick Strawberry Farm, Mims, Florida
On the Space Coast of central Florida, you'll lose yourself in a four-acre sunflower maze at Sledd's U-Pick Strawberry Farm.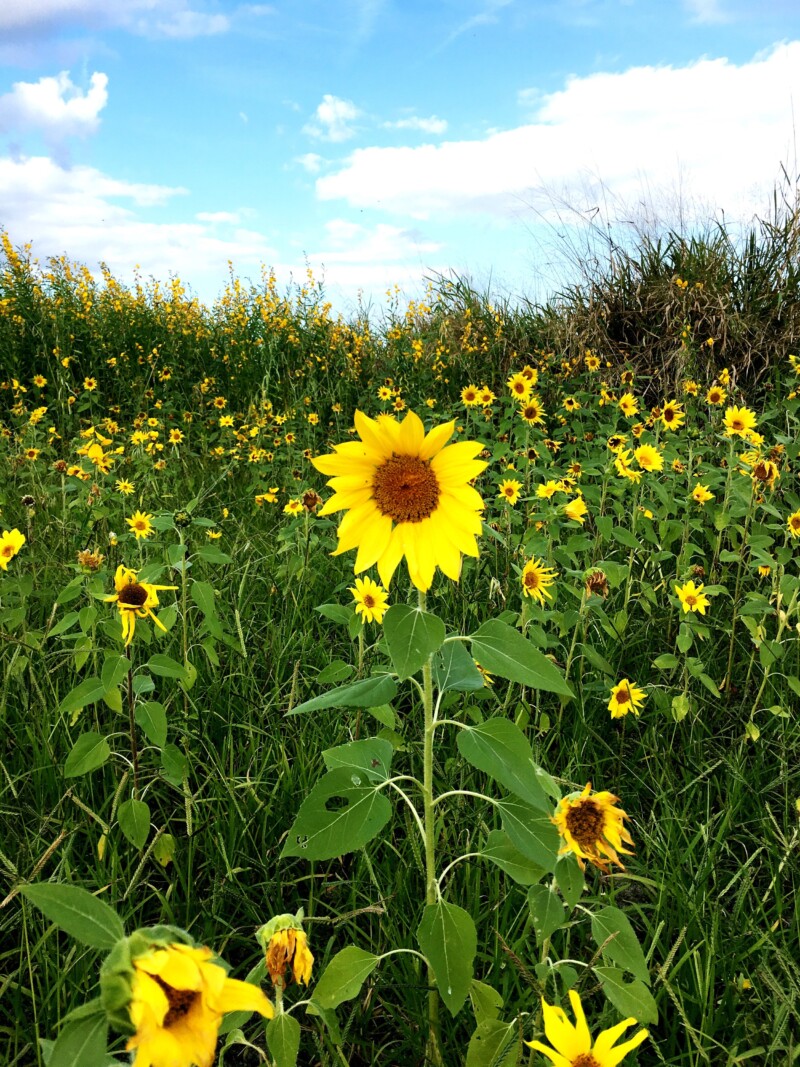 Visitors can pick their own strawberries and shop for other delicious produce, or bask under majestic yellow blooms for around an hour before finding your way back out again!
The Sledd farm is a four-acre maze that's covered in sunflowers from September to November. It takes about an hour to get through it, and you're guaranteed to see lots of other people enjoying the sunflower maze.
You can also go strawberry picking at this unique farm where everything is available for purchase, or just enjoy the day by relaxing in the sun with a blanket and some snacks!
2. Lavandula Flower Fields, Portugal
During the month of May, beautiful purple lavender fields cover most parts of Portugal.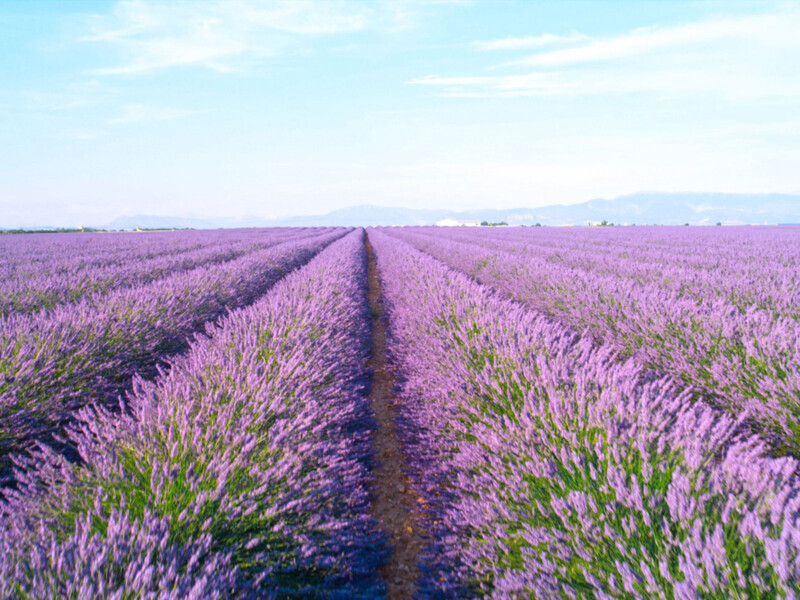 Lavender is used to make essential oils and perfumes that everyone loves using. However, it's not just for perfume: these flowers are actually edible, though they're a little bitter. You can serve Lavender ice cream or just have a small bowl of these flowers in syrup for breakfast!
1. Cape Town Flower Route, South Africa
The Western Cape is home to the world-famous Namaqualand region, which spans the area between Pofadder and Port Nolloth and includes such popular towns as Springbok, Loeriesfontein, Hondeklipbaai, Riemvasmaak and Port Nolloth.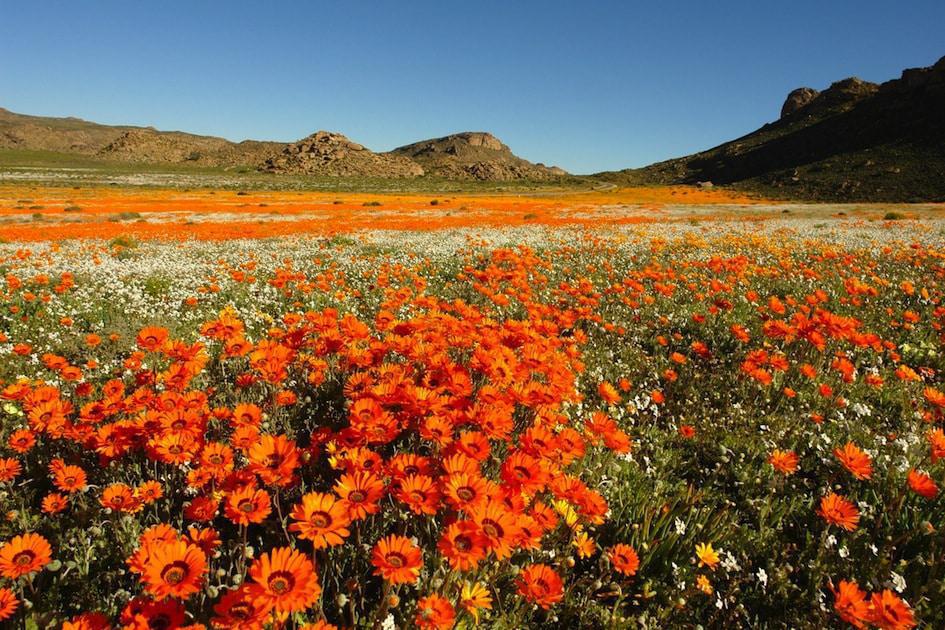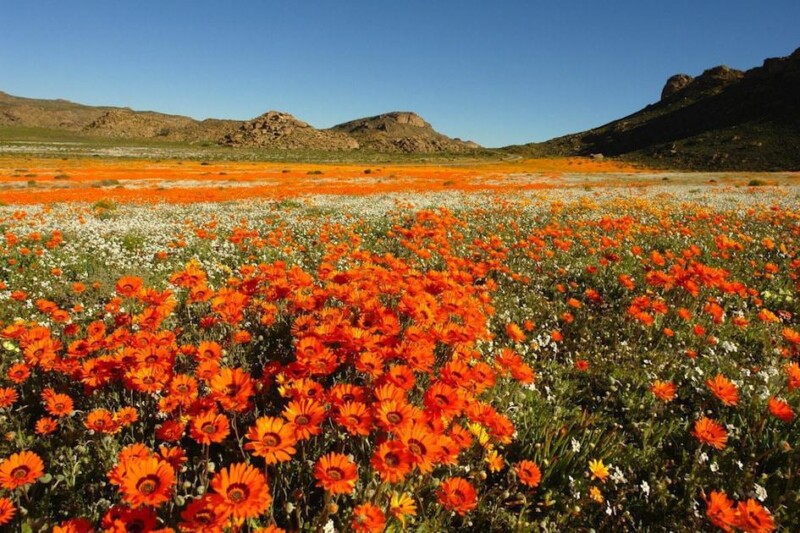 The variety of wild flowers is absolutely astonishing: you could spend days just trying to figure out what each flower is called and even then you wouldn't be able to identify them all!