Any first date can be scary. You don't know the other person at all so you have no idea how it's going to go. The pressure only ramps up when you're trying to think of good first date ideas!
The key to a first date is to find activities that will keep you busy (in case the conversation doesn't flow) but won't take up the entire date, so you can actually get to know each other.
You'll also want to make sure that your first date ideas give you an escape in case it doesn't go well. For example, you probably won't want to plan an entire vacation for your first date!
The great news is that good first date ideas don't have to be awkward. With a bit of planning and preparation, you can ensure that you have a fun time whether or not you and your date actually click.
Here is a list of 65+ casual, interesting, and fun first date ideas that will definitely make your first date second date-worthy!
65. Take A Brewery Tour
IPA's, stouts, lagers – you can sample them all and take a tour of the brewery to get a behind-the-scenes tour of the beer-making process!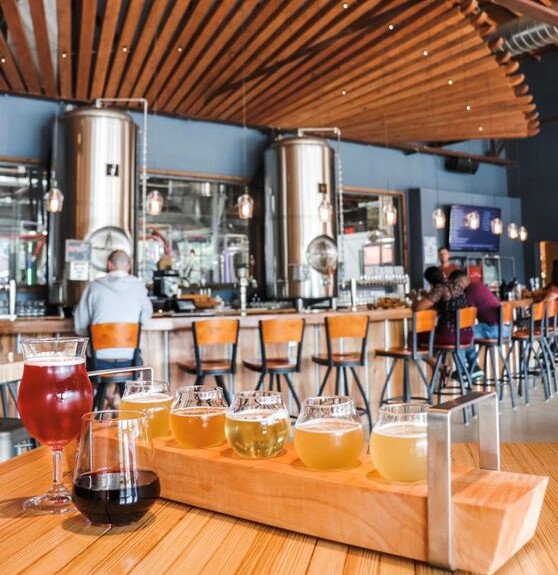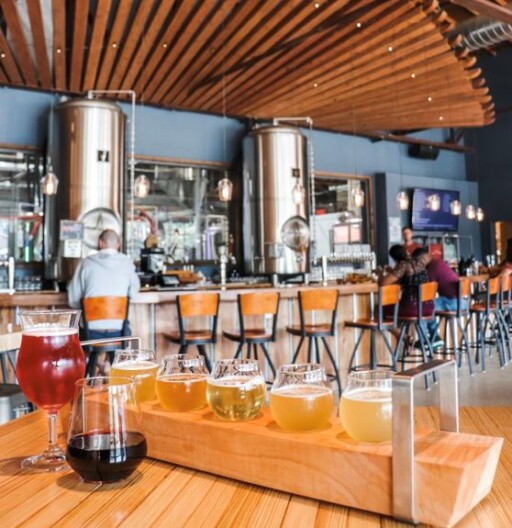 This is one of the best fun first date ideas because you're actively doing something that doesn't take a whole lot of skill. The potential for enjoyment is high and neither of you needs to put in too much effort.
Most breweries offer beer flights where you can pick around four or five beers that you want to sample. And if you are fortunate, they will also have a beer cheese pretzel to pair perfectly with your beers!
We like to go on a brewery tour then sit outside and sample beers during the summer. However, this is one of the most fun first date ideas year round. Some tours do need to be booked in advance, so check with your local brewery before setting a first date.
64. Go To A Karaoke Bar
If first date excitement has you singing, well, you can belt it all out at a karaoke bar!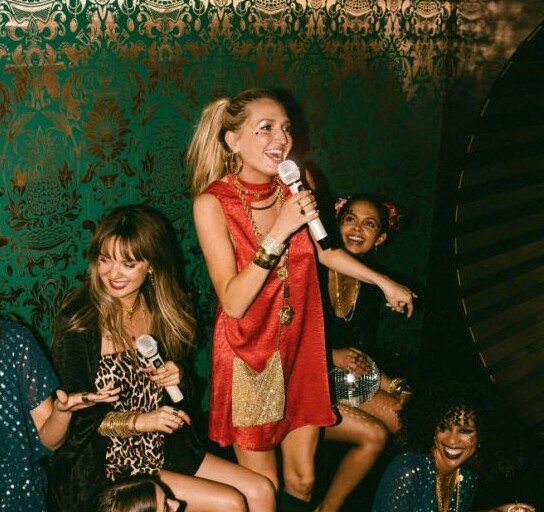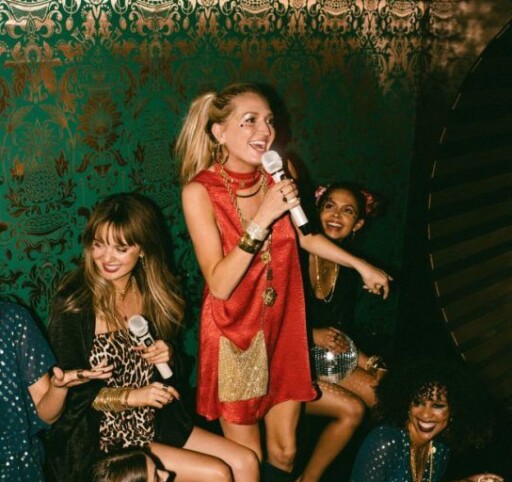 You don't have to be a good singer to sing karaoke. It is all about having fun with your date and not taking yourself too seriously. Better yet, pick a duet and get up there together!
We aren't huge karaoke bar people, but we still think this is one of the most fun first date ideas because you don't have to sing if you don't want to. Just find a cook karaoke bar and watch other people give it a try!
63. Head To A Taco Bar
Taco night can be every night for all I'm concerned. Grab some of the best tacos your town has to offer at an authentic Mexican restaurant.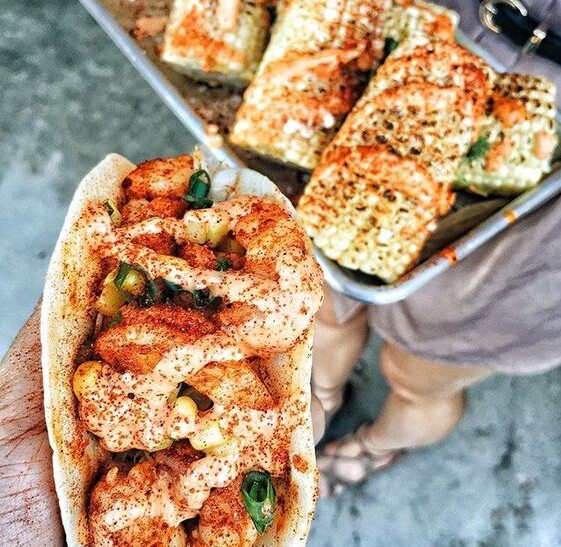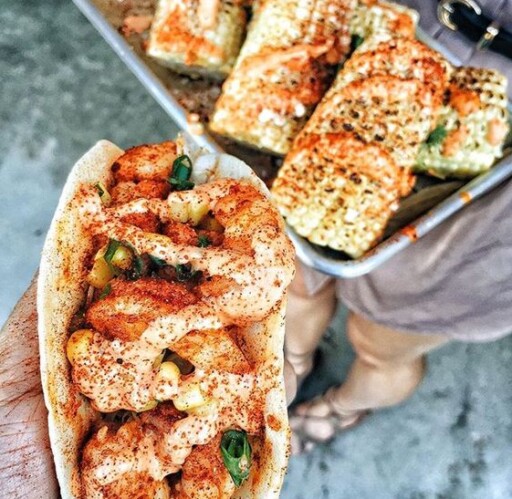 Most people tend to like tacos. There are gluten-free, dairy-free, vegetarian, and even vegan options. I think this is one of the best first date ideas if you aren't sure what your date likes to eat.
Taco food places can range from a literal food truck to an upscale tapas restaurant. Tacos are a popular first date food for a reason. Just don't forget the margaritas!
62. See A Movie Outdoors
Drive-ins and outdoor movie parks have recently seen a resurgence. Watching one of your favorite movies outdoors can be a romantic and nostalgic experience for a first date.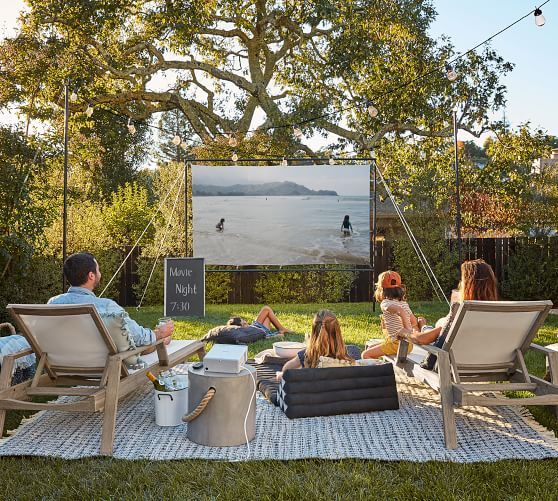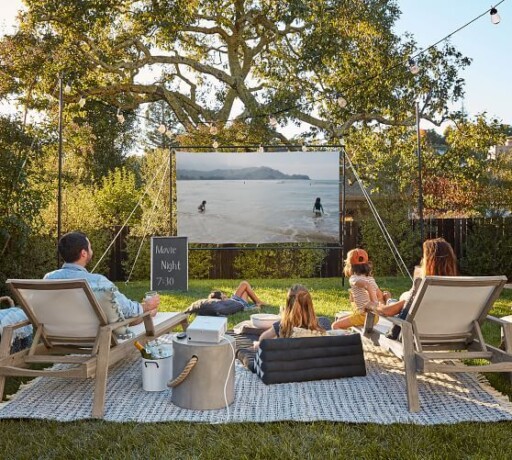 Grab a blanket and some snacks and enjoy a movie under the stars. This is one of my favorite first date ideas during the summer because it's low-key, romantic, and cozy!
Seeing an outdoor movie is also one of the best first date ideas during COVID. You can even set a projector up in your own backyard.
61. Go On A Ghost Tour
Spooky, creepy, dark, and scary – not your typical first date vibes, right? Ghost tours are usually offered year-round and are an exciting, adrenaline-pumping option for a first date.
This is also one of the best first dates for folks who are into history. Ghost tours often center around a lot of historical and paranormal events. Find out if your city or town has a ghostly past and tour the local haunted locations together.
60. Hit Up A Local Trivia Night
What year did Lebron James join the NBA? Hit up a local trivia night, and you might find out!
Trivia nights are one of the best first dates to learn about each other and what you both know or don't know, for that matter, all while enjoying some drinks.
59. Check Out A Carnival Or Amusement Park
This is one of my favorite first date ideas because you'll never be bored! We love checking out the local fair in October or heading to Six Flags for a day.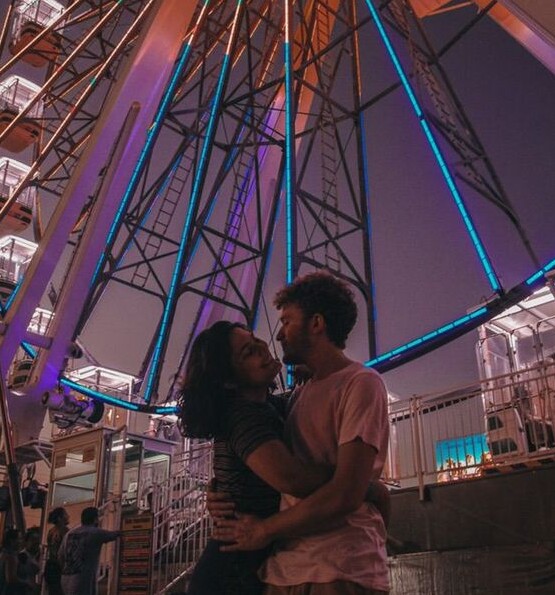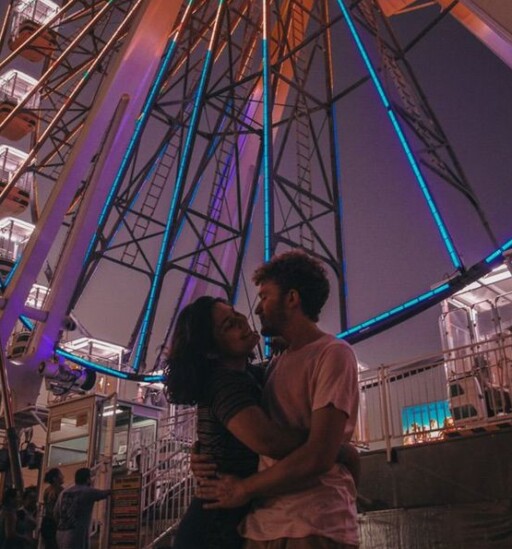 Not only does an amusement park or carnival give you a variety of activities together, but it's classically romantic and makes for a great first date.
58. Go To An Arcade
Who can get the highest score in Pacman? Which one of you is better at skee ball? Arcades are full of fun and competitive games you can play together.
I love first date ideas that include an arcade night because arcades tend to be no-pressure (unless you're ultra-competitive) and affordable, plus the date can be as short or as long as you'd like.
Many arcades also offer laser tag, mini-golf, and more. Find one that has everything you need to spend a few hours on your first date.
57. Watch A Sports Game At A Local Bar
Cheering on your favorite teams together is a great bonding experience, plus watching a game at a bar is more cost-effective and low-key than going to a live game. They have all the supplies you need, such as food and drinks, and win or lose; this date idea can have you both cheering.
This is one of the most fun first date ideas for folks who are into the same teams. However, you should definitely make sure you're from the same area and that you aren't enemies!
56. Head To A Winery
Going to a winery is a classic first date. The vibe is often serene, quiet, and can be romantic.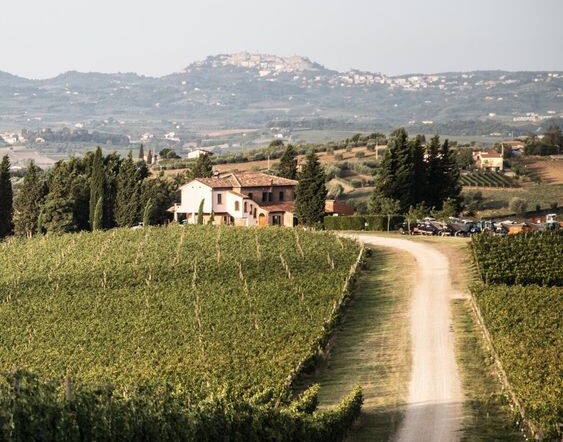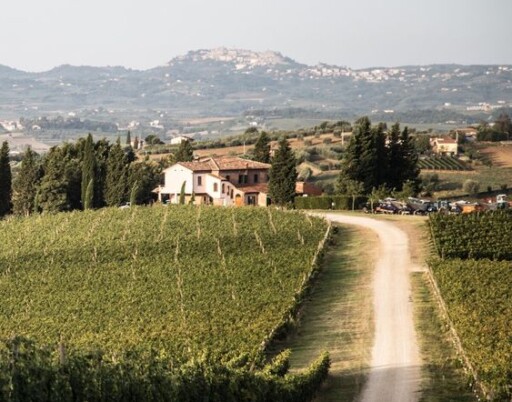 You can choose to do a wine flight to sample a few wines before picking which one you'd like to have a glass (or two) to enjoy.
While we think going to a winery is one of the best fun first date ideas for the spring or fall seasons, you can also have a lot of fun in the summer if you go on a cooler day or during the afternoon.
55. Go To A Planetarium
Here you can see some of the best views of the night sky, all while being educated and entertained. Planetariums usually have a domed room with a view of the night sky, with seats for you to sit in, relax, and explore the stars together.
This is one of my favorite first date ideas for a casual nighttime date that doesn't include food/drink! However, you can opt to bring a picnic if you want to make a dinner date out of it, too.
54. Play Mini Golf
Mini golf is one of the most classic first date ideas for a reason. It's pretty easy to play and is inexpensive, plus you can grab ice cream after.
You can make it competitive or keep it lighthearted; you don't even have to keep score. Either way, this date is a hole-in-one.
53. Go On A Hike
Get your backpack out and pack all of the essentials to show your date you come prepared. Find a beautiful place to hike together and make the hike extra special by packing some sandwiches and find a spot along the way to sit, eat, and enjoy the view.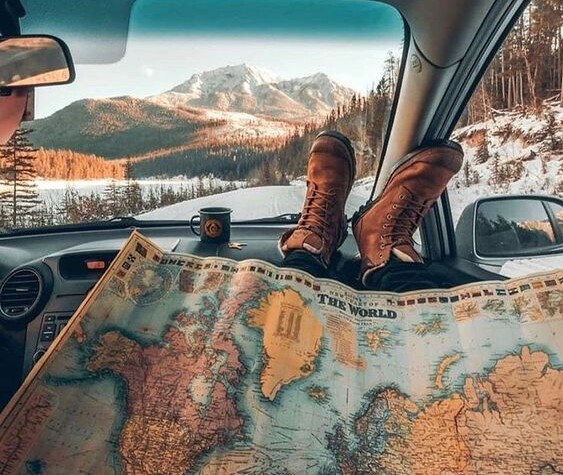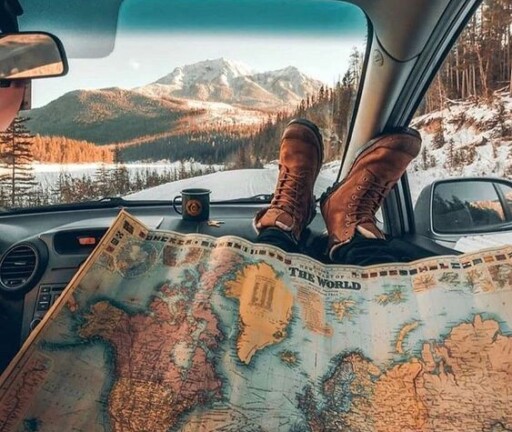 This is one of my favorite first date ideas for folks who are adventurous! We actually did this for our second date; we packed a cooler with beer and snacks and had a great time.
52. Shoot Hoops
Challenge your date to a game of pig, one on one, or a free throw competition and score nothing but net on this first date idea.
51. Go For A Bike Ride
Get your helmets on and go for a ride! You can go on a casual bike ride or a long adventurous one if you're both up for it. Find a bike path that you will both enjoy and start pedaling toward first-date success.
Again, this is one of the most fun first date ideas for adventurous couples. Make sure your date is up for a ride before you plan it!
50. Visit The Zoo
Lions, tigers, first date, oh my! This first-date idea is an excellent option for animal lovers and wildlife enthusiasts.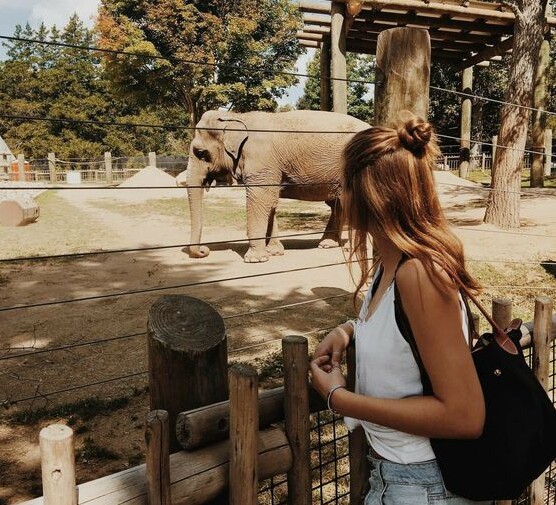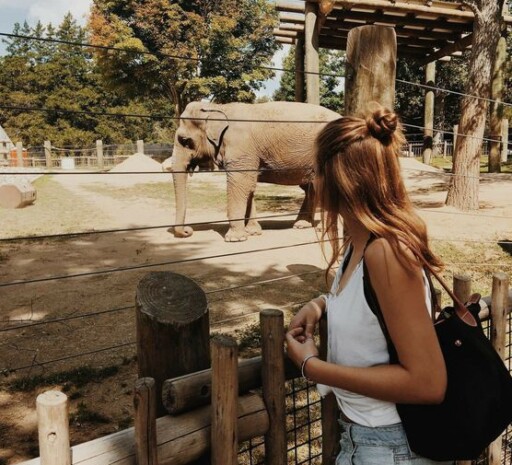 Some zoos will also offer private tours you can book to get a more behind-the-scenes view of the animals while learning more about them at the same time.
I love visiting the zoo as one of the first date ideas on my list because it's fun, interactive, and affordable. It's a great daytime date if you don't know the other person well, plus I think being around animals tells you a lot about your date.
49. Go On A Mini Road Trip
You can map the trip out ahead of time or wing it and see where the road takes you. A road trip is a great way to create new experiences and visit places you haven't been to before. Pack a cooler with some easy-to-eat road sandwiches and snacks in case you get hungry along the way.
Road trips are good first date ideas because they can be as short or long as you'd like. We "road trip" one town over to check out all the side streets, but we also take day/multi-day trips to nearby areas.
48. Head To An Art Gallery
An art gallery can be a more intimate, sophisticated first-date experience. Browsing through all of the art and commenting on pieces you like is a great conversation starter.
There are larger art galleries for more intensive first date ideas (that will probably take the whole day), but you can also find tiny little galleries right in your area that offer specialized paintings.
47. Go Ice Skating
Local ice rinks offer open skating and often have a snack bar where you can grab a quick bite as well. Whether you are a pro ice skater or a novice, ice skating is a creative first-date idea.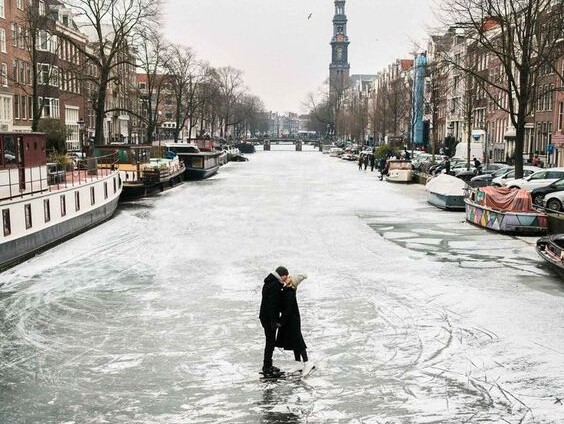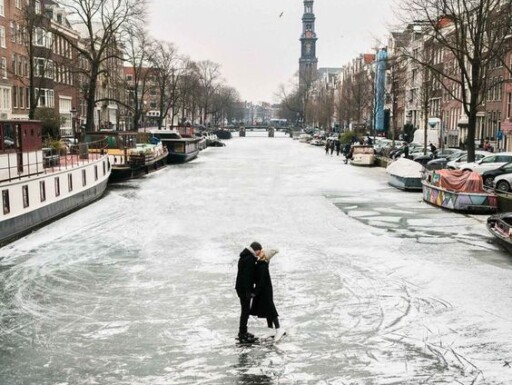 If you feel like ice skating may be a challenge for you, all the better! It will show you are willing to try new things.
46. Make It A Movie Night
Get the popcorn ready; it's time for a movie night! Pick one of your favorite movies, cuddle up, and enjoy the show.
I recommend picking lighthearted movies, such as a comedy or feel-good stories. Have a chat beforehand to make sure you choose a movie that you'll both enjoy.
This is one of the most classic first date ideas for a reason – you don't have to talk too much during a movie. However, it doesn't give a ton of opportunities for getting to know each other.
45. Go To A Local Museum
Museums are a great place to go on a first date. The exhibits are educational and showcase the beauty of some of our history. They offer a quiet atmosphere and are not typically too crowded.
Some good first date ideas for museums include heading to an art museum (we especially love visiting the art museum during happy hour), the science museum, or even small local/historical museums in your area. There's a lot of range here!
44. Have A Park Picnic
If you are taking a tour of a park, you may as well pack a picnic! Find a nice quiet area, place down a blanket, and enjoy some homemade sandwiches.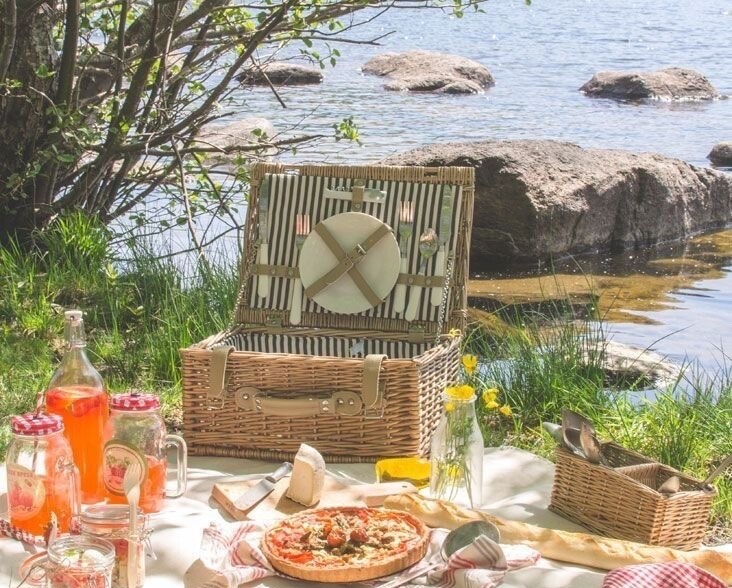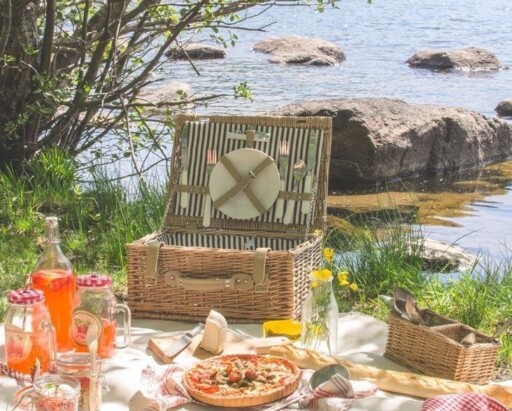 Other food ideas to pack are cheese and crackers, a fruit plate, and some chocolate strawberries for dessert to finish off the meal. Don't forget the wine!
This is one of my favorite first date ideas because it's very low-key and affordable, plus it can go on for as long (or as short) as you'd like.
43. Tour A Botanical Garden Or Park
Escape into nature in a botanical garden or walk hand in hand in your local park. Botanical gardens offer amazing views of beautiful mature trees, flowers, and more.
I love these outdoor first date ideas because they're casual but still give you something to do. This is an especially good first date during the spring or summer months.
42. Go Skiing/Snowboarding
Hitting the slopes in that white, powdery snow is a stimulating, adrenaline-filled first date idea. Stop by the lodge afterward and enjoy a hot toddy to warm up by the fire.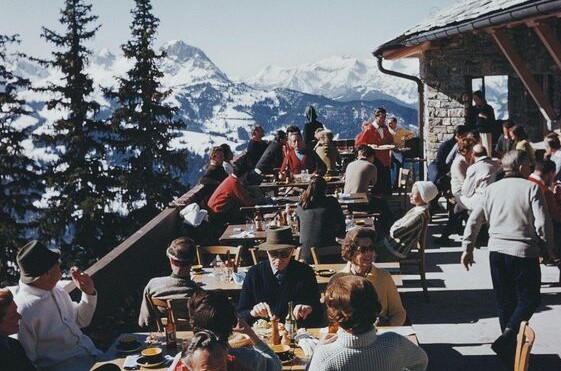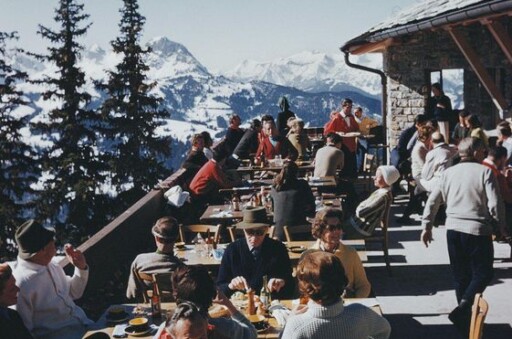 However, make sure that you both actively ski or snowboard or this might be a bit awkward. This is one of the most fun first date ideas that specifically works for adventurous couples!
41. Drive Around And Listen To Music
Create a first date playlist and jump in the car to pick up your date. Take the scenic route with the windows down, listening to music and getting to know each other!
This is a really low key first date idea that won't put too much pressure on either of you.
40. Go To A Board Game Bar
Board game bars are often unique and quirky. If you have a competitive side, this is an excellent option for you. Show off your Scrabble skills at a board game bar while enjoying a beverage with your date.
Many couples enjoy playing board games together, so this is one of the most fun first date ideas if you're looking for that kind of relationship!
39. Head To An Outdoor Flea Market
Flea markets are fantastic first date ideas, especially for people who love antiques and finding unique items.
Some of the fun of a flea market can be bartering for things you want to buy. Show off your negotiation skills and purchase something your date is eyeballing! You definitely won't need to break the bank on this first date.
38. Go For A Swim In The Ocean Or A Local Pool
If you are looking for a refreshing way to cool off in the summer and propose fun first date ideas at the same time, then taking a dip in the ocean or local pool can have you diving right into a great first date.
37. Check Out A Local Farmer's Market
Unlike a farm stand, a farmer's market typically has numerous local and out-of-town vendors selling a wide variety of products. You'll find fruits and vegetables, local honey, handmade jewelry, and much more!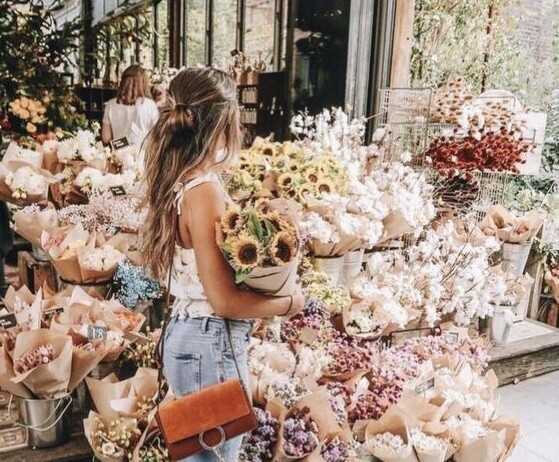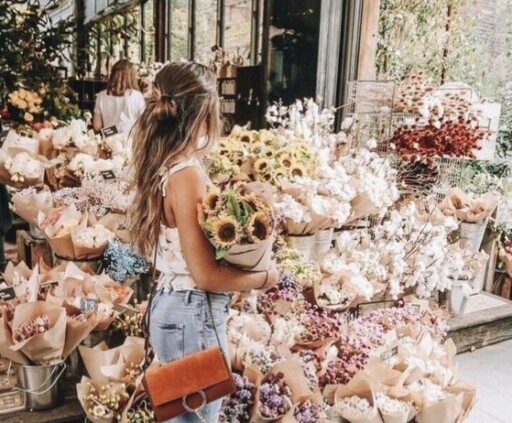 Look to your local town/city website to figure out when the farmer's market springs up.
36. Try Out A Standup Comedy Club
They say laughter is the best medicine, and standup comedy is an excellent cure for your first date ailments. Going to a standup comedy club on the first date is a great way to get to know your date's sense of humor and a great way to share your sense of humor as well.
I love this first date idea because it's ultra-casual and will definitely give you a sense of the type of humor your date likes.
Comedy clubs can range from super casual to quite fancy/expensive, so choose according.
35. Go For A Walk
Walking is not only healthy for you, but it is also a great first date idea! Go for a walk on a scenic trail or take a walk through the city and take in all the sites together.
This is one of the most casual, low-key first date ideas that offers virtually no pressure. It's a great way to get to know someone and decide if you want to go out again, especially if you met on a dating app.
34. Do Any Seasonal Activity
Some seasonal activity ideas include drinking a cold beer while fishing in the summer, going to a pumpkin patch in the fall and sipping hot apple cider, and warming up with some hot chocolate while building a snowman together in the winter.
As someone who lives in New England, seasonal activities are always my go-to first date ideas!
33. Go To A Cabaret
Dancing, music, singing, and drama all in one show! A cabaret offers multitudes of theatrical entertainment and excitement.
You can find a cabaret show in most nightclubs or casinos, but there are also some speakeasy-vibe cabarets in most cities now.
32. Visit An Aquarium
An aquarium is a calm, relaxing setting for a first date. Strolling through the aquarium and viewing all the unique undersea creatures is an excellent option for a casual yet exciting first date.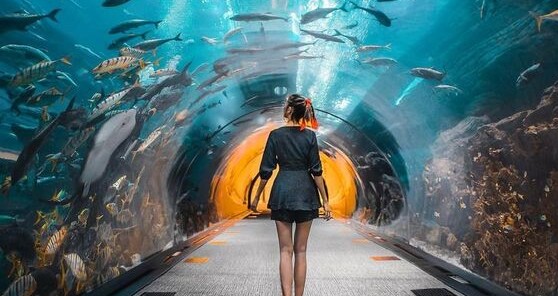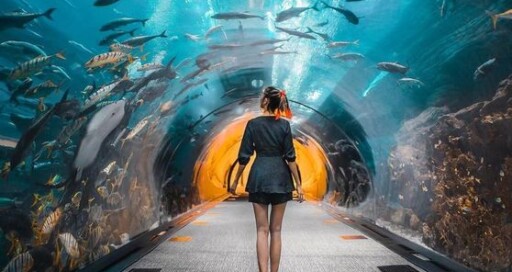 I personally love visiting the aquarium as one of my go-to first date ideas because it's interactive yet different and interesting!
31. Watch The Sunrise Or Sunset
Viewing the sun rising or setting are two of the most magical occurrences that happen every single day. We often don't take the time to appreciate the beauty of these two experiences, and sharing them on a first date can be a great way to do just that.
If you're early birds, then getting up for the sunrise can be one of your go-to good first date ideas. Otherwise, the sunset seems to be the perfect time for a romantic picnic on the beach.
30. Go On A Boat Ride
Rent a pontoon boat for the day, go on a guided boat tour, or kayak around your local lakes. All of these options are great ways to enjoy a day on the water.
Don't forget to bring all the necessities you will need, such as sunscreen, snacks, and drinks!
29. Visit A Speakeasy
If you enjoy handcrafted cocktails and a more sophisticated setting, hit up your nearest local speakeasy.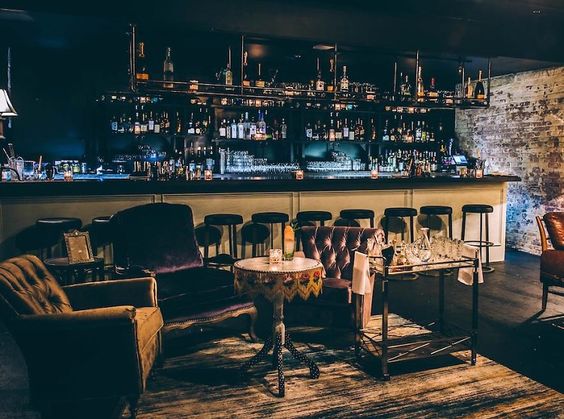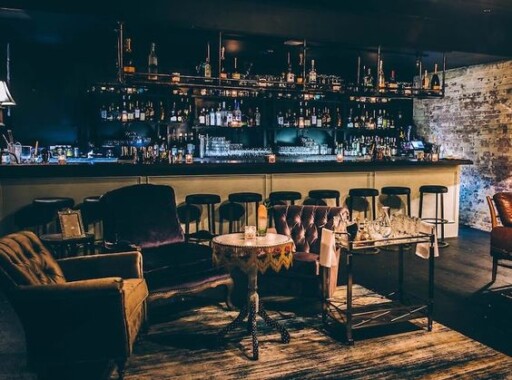 Generally, a speakeasy offers a more dark, upscale environment, sometimes with hidden entrances to replicate how it used to be for an authentic experience. This is a super fun spot for a casual first date that still has some flair!
28. Browse A Record Shop
Record shops have a sense of nostalgia. They are a great place to visit to look at old records, find out what music tastes your date has, and share some of the music you like as well.
This is a good first date idea to really get to know someone in an interesting setting.
27. Get Ice Cream
A great way to cool down on your date is with some delicious, refreshing ice cream. Vanilla, chocolate, twist, there is no wrong choice you can make here!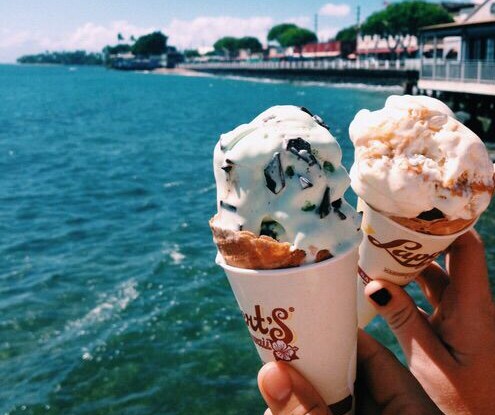 This is one of the best first date ideas during COVID because it's low key and is outdoors. Plus, who doesn't love ice cream?
26. Eat At A Local Diner
Local diners can be some of the best-hidden gems with some of the best dishes in town. Don't overlook these spots when deciding where to eat. Eating at a local diner offers a cheaper meal with a home-cooked feel.
25. Hang Out At A Cozy Cafe
Find a table in the corner, nestle in with a nice cup of tea or coffee, and spend some quality time getting acquainted with your date in a comfortable casual environment.
This is one of the most fun go-to first date ideas when you want to get to know someone casually without committing to an entire dinner date.
24. See A Local Concert
Seeing live music together on a first date can be such a great experience to share. You can dance and sing and let loose to the music with everyone else.
23. Have A Casual Cookout
The smell of sizzling hamburgers on the grill makes my mouth water just thinking about it. Prepare all the fixings for a nice casual cookout and show off those grilling skills!
22. Go To The Beach For A Twilight Picnic
Imagine a blanket in the sand, a bottle of wine, handmade sandwiches, the cool breeze from the water, and the twilight of the night sky. It sounds like a romantic first date to me!
21. Attend A Sporting Event
Cheering on your favorite local teams is a great way to bond on a first date. Grab a hot dog, beer, and some nachos because this first-date idea is a win!
20. Do An Escape Room
While the thought of being locked in a room with someone on a first date might seem intimidating, doing an escape room is a fun and exciting way to collaborate and solve clues with your date!
19. Try Various Desserts Around Town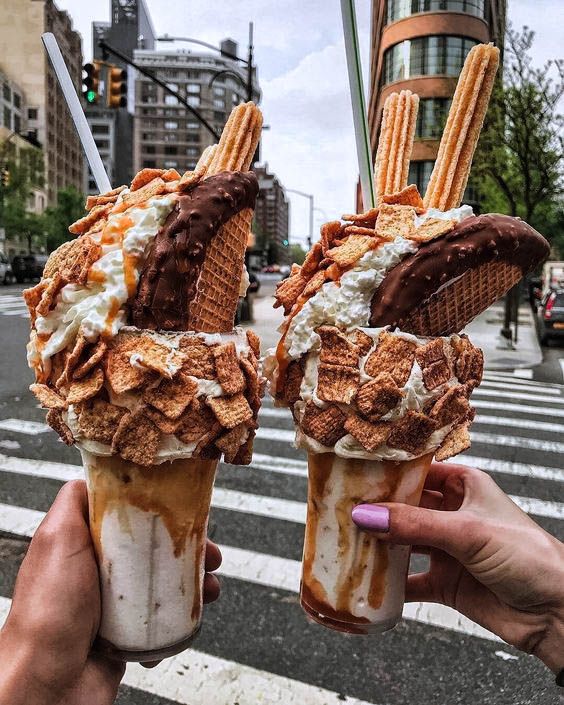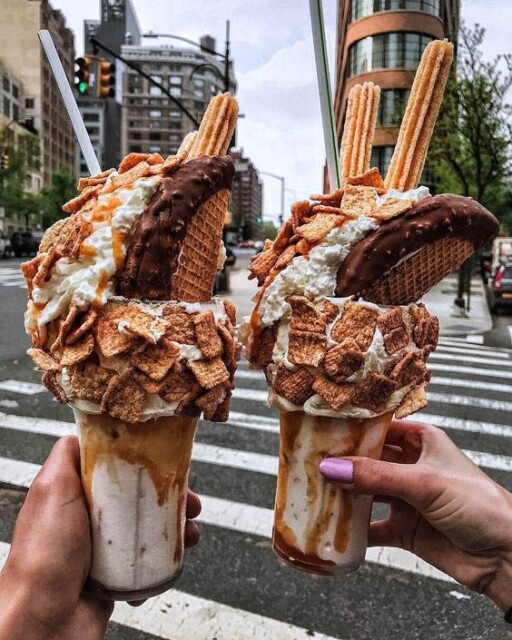 Cheesecake, pie, cupcakes, crème brulee, chocolate lava cake. We can call this a dessert crawl. Need I say more?
18. Go To A Piano Bar
If you're looking for a classy, quieter atmosphere than your average bar, choosing a piano bar is right on key! You can sip on fabulous cocktails and enjoy the beautiful sounds of the piano playing in the background, all while getting to know your date.
17. Check Out A Street Festival
A street festival is a fantastic place to go on a first date. These festivals tend to have a little bit of everything. You will find food, entertainment, booth shopping, and more.
16. Get Breakfast Or Brunch
Who said you should only eat dinner on first dates? Breakfast and brunch are the best meals of the day, in my opinion. Enjoy a lovely mimosa and the casualness that breakfast and brunch tend to offer.
15. Go To A Local Farm Stand
You can find a farm stand near one of your town's local farms. Visiting a farm stand is a great way to support your local farmers while enjoying all of the fresh fruits and vegetables they provide.
14. Have A Paint And Sip Night
You can find a place in almost every town that offers this artsy, relaxing, wine-filled class. Most of these classes are guided but allow you to put your spin on the painting. Painting together is a fun way to see each other's creative side!
13. Find A Jazz Club
With the smooth sound of jazz, dim lights, great food, what better way to set the tone for a romantic first date?
12. Plan A Bar Crawl Together
Going on a bar crawl is a fun way to see the town and hit up all the happy hours at the same time.
With so many rideshare apps available now, going on a bar crawl is an excellent option to let loose a little and be safe at the same time.
11. Have A Three Course Dinner At Different Restaurants
I love this first-date idea. Deciding where to eat is half the battle.
Plan to have your appetizer, main course, and dessert at three different places to add variety, and you'll have three different experiences all in one night!
10. Go For A Run
If you are a running enthusiast or want to incorporate being more active on your date, this is a great way to show off some of the best trails you know. Pick ones with the best scenery so the run can have a romantic vibe.
9. Play Darts
Most local bars and breweries have a place you can play darts. Even if you have never played, it is a fun way to make your first date a bullseye!
We love going to Flight Club in Boston. It's an upscale bar with a whole area for darts. This is one of the best first date ideas for players of all level; I never played darts before going on that date and still loved it!
8. Do A DIY Wine Tasting At Home
Grab a few bottles of different wines for a lovely, relaxing evening of wine tasting. Adding a charcuterie board to go along with it will make it feel even more authentic.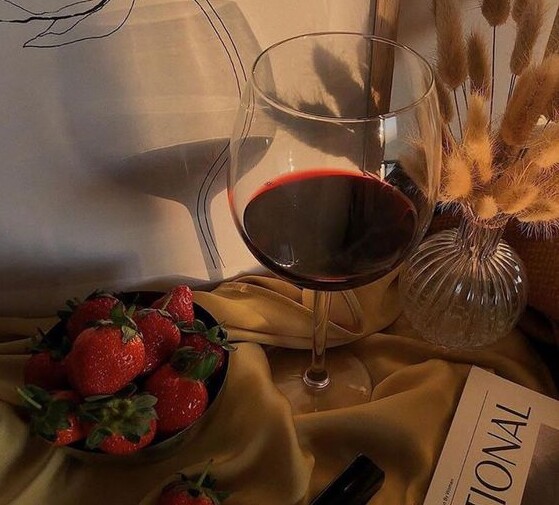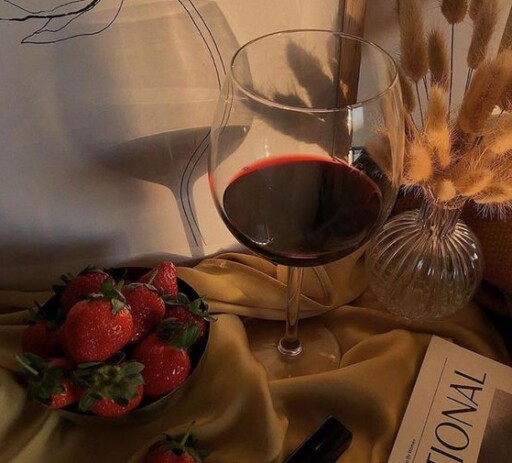 This is one of the most affordable first date ideas that's super easy to plan, yet it still feels classy.
7. Bake Together
The way to a person's heart is through a baked good. At least through my heart, it is!
Try making something from scratch for an added level of difficulty. This is a casual and fun first date idea that works well if you're comfortable enough to be in each other's homes.
I usually recommend these sorts of first date ideas for people who have known each other for a while but are just now officially going on a date. If you're meeting up with someone from a dating app, it's probably best to meet in public, at least for the first date.
6. Pretend To Be A Tourist In Your City
You can create the excitement of being in a new city in your backyard! Pick places to go on the first date you both have never been to, and you can feel like a tourist in your town or city.
For example, one of our go-to good first date ideas is walking the Freedom Trail in Boston. We've done it a ton of times, but we still recommend it to friends because you always learn something new.
5. Go Bowling
Bowling is an excellent first-date idea any time of the year. It is perfect for the winter months when most outdoor activities aren't as accessible.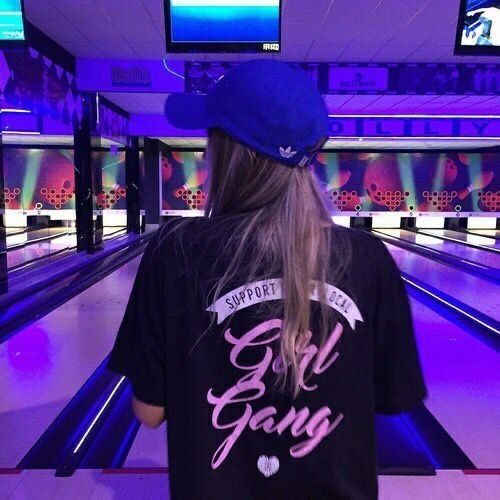 Don't be embarrassed if you need the bumpers; embrace it! Bowling is one of my favorite fun first date ideas even though I have absolutely no skill.
4. Play Truth Or Dare
This game brings everyone back to their childhood. Why not play it on a first date? It is a great way to get to know someone in a fun, playful manner.
Keep it lighthearted and have fun with it. I dare you!
3. Whip Up A New Cocktail
While you are cooking dinner together, you can whip up a new cocktail to go along with it! Try something new you have never made before. Be creative!
2. Cook Dinner Together
Why not show off your cooking skills, or lack thereof, right off the bat? Cooking dinner together will allow you to work together to create a meal, and you won't have to leave a tip at the end!
I recommend choosing something simple to cook. Grilling is another fun option!
1. The Classic: Grab Dinner
Nothing is as tried and true as going out to dinner. It is a pastime that most people are comfortable with, and you are highly likely to find a place to go you both enjoy.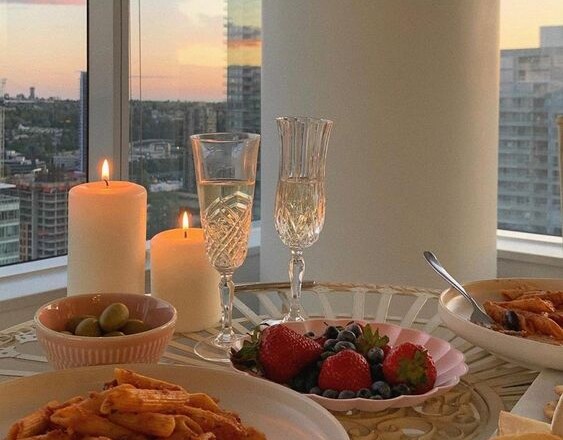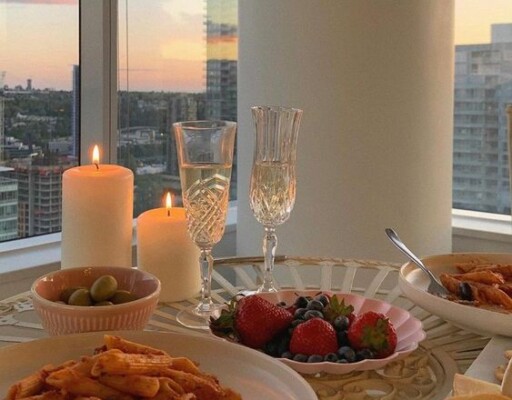 You can choose anything from a super casual bar/restaurant to an ultra-fancy steakhouse. Check in with your date to see what kind of food they like and make sure to get a reservation!
I hope this list provided you with some good first date ideas! Whether you're looking for first date ideas during COVID or simply want adventurous date ideas now that the world has opened up, this list should offer plenty of options.
If you're still struggling, Google: "Good first date ideas in ______" and plug in your specific area. Think about the most popular activities in your city and work with those.
Don't forget to plan ahead and any first date will go much more smoothly. Good luck!