If the explorer in you is getting twitchy feet and you desperately need a new place to venture, then black sand beaches should make the top of your list!
Our beautiful Earth is full of magical places. It's also scattered with exotic black sand beaches that stretch across the volcanic coasts of the world.
These unforgettable destinations were mostly formed millions of years ago by molten lava smashing into a million pieces as it hit the sea. Now, they boast soft black sand beaches beaches that we can bask in before posting on Instagram!
Here are the 25+ most beautiful black sand beaches across the world.
25. Piha Beach, New Zealand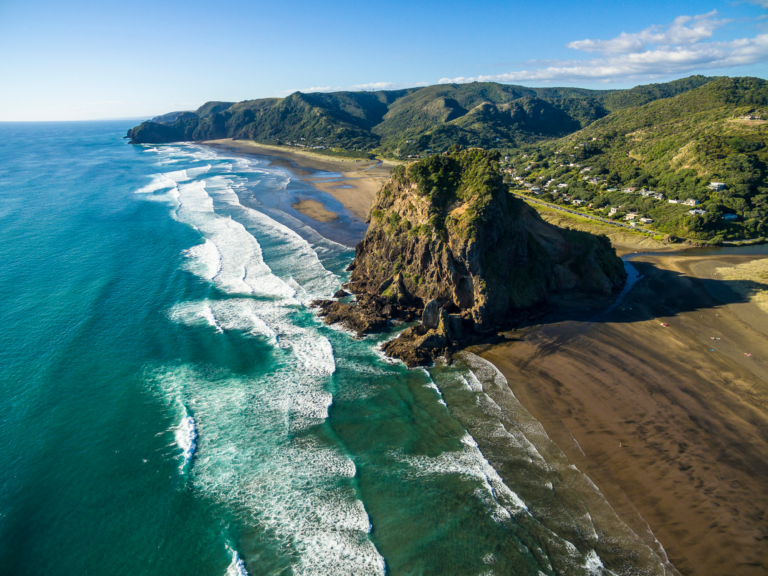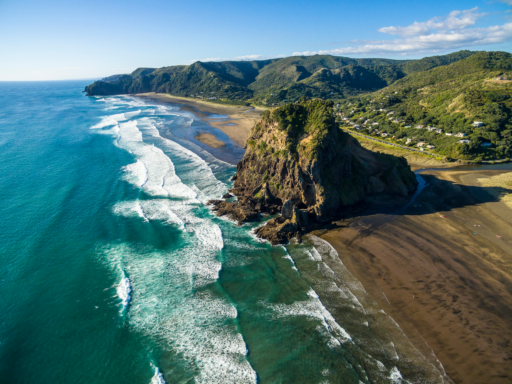 The world-famous surfing beach of Piha in New Zealand is also known for its dazzling jet black sand beach. Adrenaline seekers can enjoy abseiling down the Piha canyon nearby. While adventure-lovers will relish the waterfall walks through the native forest (full of more shades of green than you can imagine!).
For a more relaxed experience, resting under the amber sun on the warm sand will give you unbelievable views of stunning turquoise waters. If you stay until sunset, you can catch a glow so pink it even smothers the white foam of the tumbling waves with a rosy tint. Your camera roll won't know what hit it!
What its best for: Surfing, waterfalls and beautiful sunsets
24. Anse Chastanet Beach, St. Lucia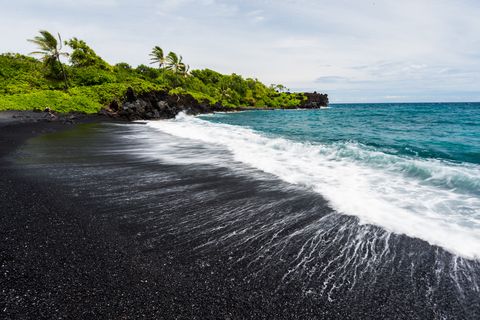 For postcard views while soaking in the sun, the soft black sand beach and icy blue waters at Anse Chastanet are unforgettable! Surrounded by olive green palm trees and views of Jade Mountain, you can feel your entire body relax as it takes in the natural world.
This black sand beach is great for snorkeling, where the vibrant colors of the reef's fish will be a dazzling explosion of light against the dark.
Just around the corner, you can hike the trail through the 12-mile Anse Mamin valley. The forest views paired with the blue water seeping through the gaps in the leaves will take your breath away!
What it's best for: Hikers and snorkeling enthusiasts
23. Paiola Beach, Maui, Hawaii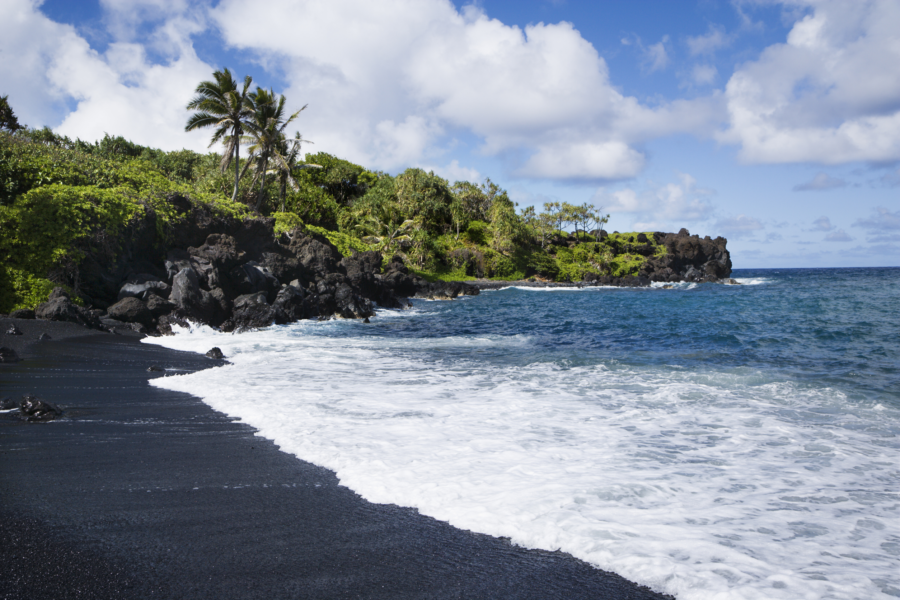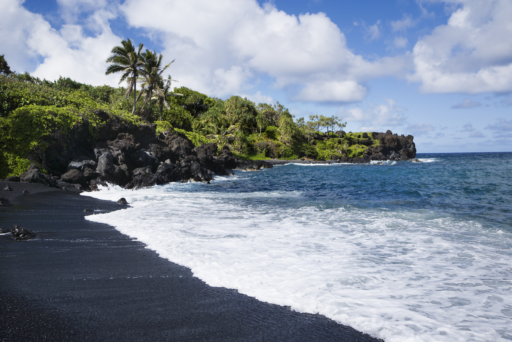 On the Eastern coast of Maui, the black sand beach of Paiola offers delicious views of a rugged shoreline, jagged cliffs, and fascinating black lava outcroppings. This is one of the best black sand beaches for adventurous folks.
There's no need for snorkeling gear to take in the marine life. Explorers can witness eco-systems at large in the freshwater anchialine pools.
Walking along this remarkable beach, you can spot ocean caves and a hidden black lava tube that boasts dazzling remnants of where the lava once flowed.
Although strong currents mean just dipping your toes in the sea is the best way to cool off, the beautiful contrasting views here at Paiola are well worth the visit.
What it's best for: Explorers that love scenic views without getting their hair wet!
22. Lafayette Beach, Tahiti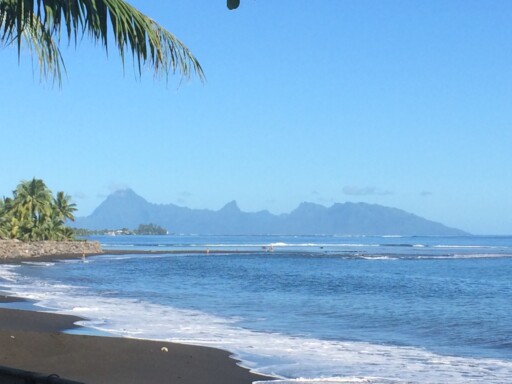 There isn't a single spec of sand in Tahiti that isn't black from nearby volcanoes. The hidden beach of Lafayette is no different! Framed by steep, sheltering cliffs, this enchanting waterfront is the perfect place to unwind and hear the gentle waves tumbling around you.
If the sand didn't burn your feet, its softness would make you want to sink your toes into the fluffiness forever. However, walking barefoot along the calm, lapping shore will be like walking on cool clouds.
The water is usually gentle enough to cool off in, but the waves pick up strength on windy days. When the sun shines, the black sand beach is known to sparkle a brilliant gold – unmissable!
This is definitely one of the best black sand beaches to choose as a honeymoon spot.
What it's best for: Relaxing in a quiet, hidden place of beauty
21. Spiaggia di Ficogrande, Italy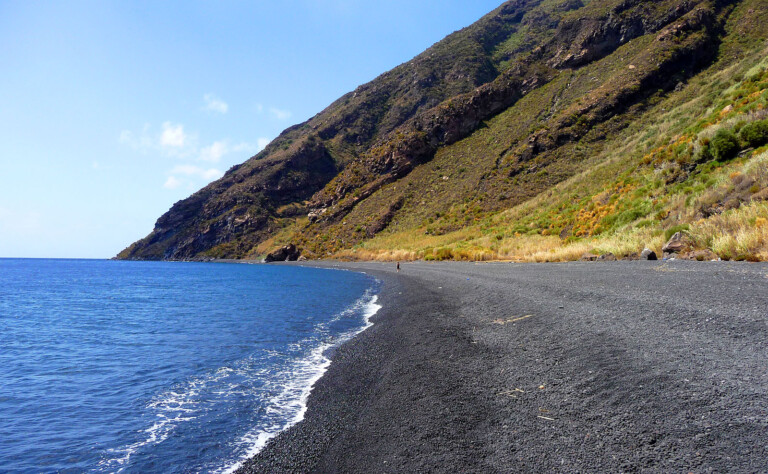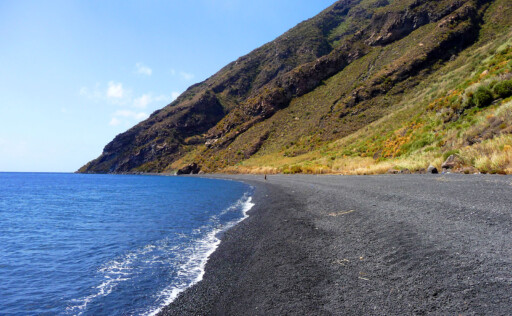 The ebony sand and clear, crystal water at Spiaggia di Ficogrande forms one of the cleanest black sand beaches around. Awarded a Blue Flag status for its immaculate shore and top-rated facilities, it's the perfect place to relax for the day.
To keep your toes out of the hot, dark sand, you can hire a sun lounger for the day and relax under the sun.
To top it all off, you'll have a striking backdrop of the strombolicchio volcanic rock just behind the beach. A selfie from your phone won't even do it justice! This is a must-see black sand beach in Italy.
What it's best for: Lounging in the clean environment
20. Diamond Beach, Iceland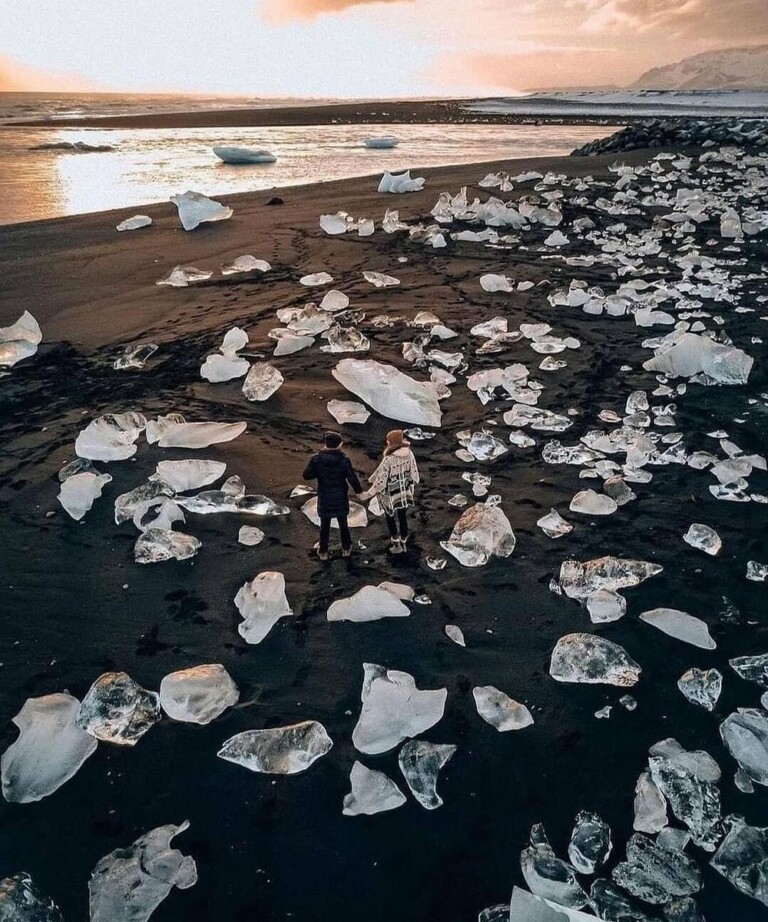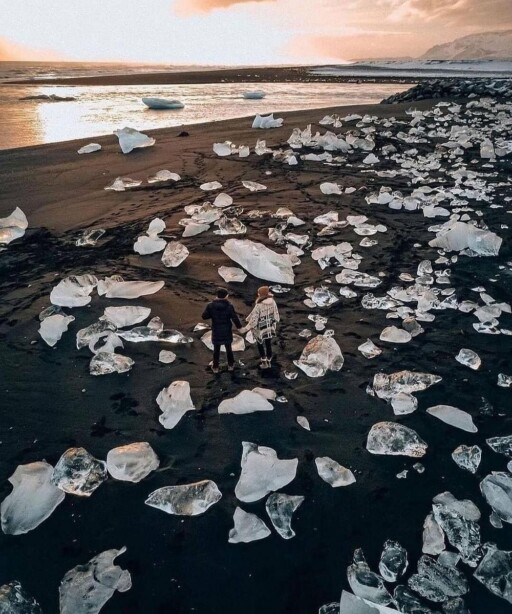 Iceland is full of remote areas of sheer beauty and plenty of black sand beaches.
Diamond Beach is no different! Shards of ice scatter the beach and glow against the sharp black sand. They look like sparkling diamonds – hence the name Diamond Beach!
Although cold and not a place for tanning, you can spot seals that call the beach home and orcas that roam the shallow waters.
Only accessible (and advisable) through pre-arranged tours, this staggering black sand beach is well worth a visit. Even on cool and foggy days, the endless landscaped views are unforgettable!
What it's best for: Witnessing magic!
19. Kamari Beach, Santorini, Greece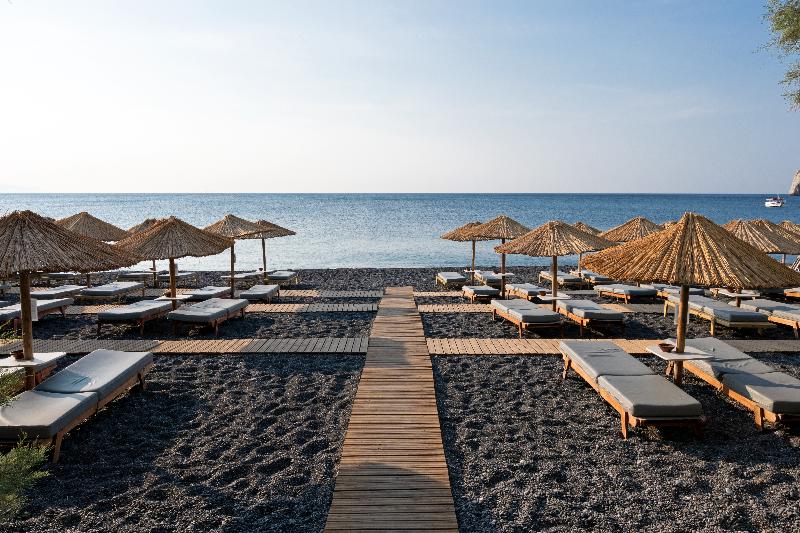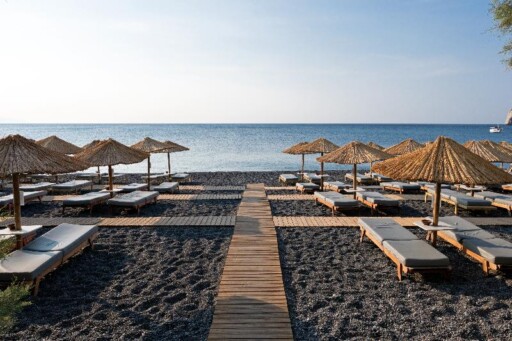 The tourist attraction of Kamari Beach is a picturesque spot to enjoy a cocktail. With waters a deep shade of blue from the sooty sand, the romantic setting is divine for dining at the beachfront restaurants nearby.
The black sand beach floor is sandy and shingled, so it's harsher on your feet than in most places. But the warm waters with ideal swimming conditions are well worth the slightly sharp route in.
At Kamari Beach, you'll be just a stone's throw away from stylish bars and traditional tavernas where you can take in the bustling nightlife that Santorini has to offer.
This is one of the best black sand beaches to enjoy a romantic night, though it isn't ideal for swimming.
What it's best for: Fine wining and dining at beach cafés
18. Black Sands Beach, California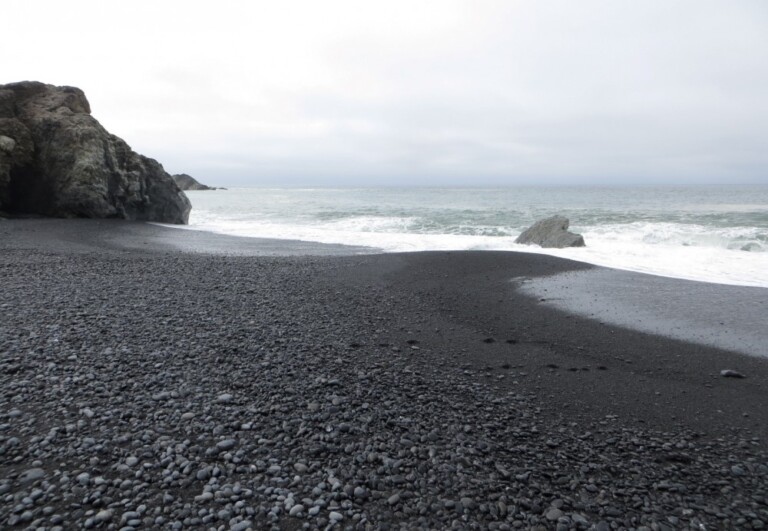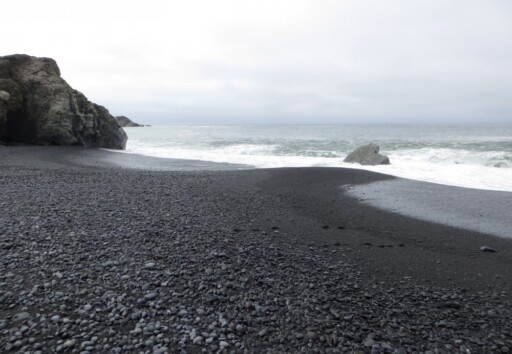 Sheltered by the grassy hills, Black Sands Beach is a hidden borrow located just behind the Golden Gate Bridge. By hiking the mild trail over the leafy slope, you'll find unreal views of the luscious black sand and light grey waters.
On dark Californian days, the entire black sand beach will disappear into a murky fog. When the tide is high, the beach almost perishes beneath the water.
However, arriving just after it goes back out, you'll stumble upon an untouched white/black ripple effect on the dark sand, scattered with shiny pebbles. Stopping off at this gemstone while exploring the famous sights at the Golden Gate Bridge is an absolute must!
What's even better is that you can access the Lost Coast trail from the beach here. This a popular hike for adventurers looking to scale the picturesque Californian coastline.
What it's best for: Explorers thrilled by hidden treasures!
17. Papeete, Tahiti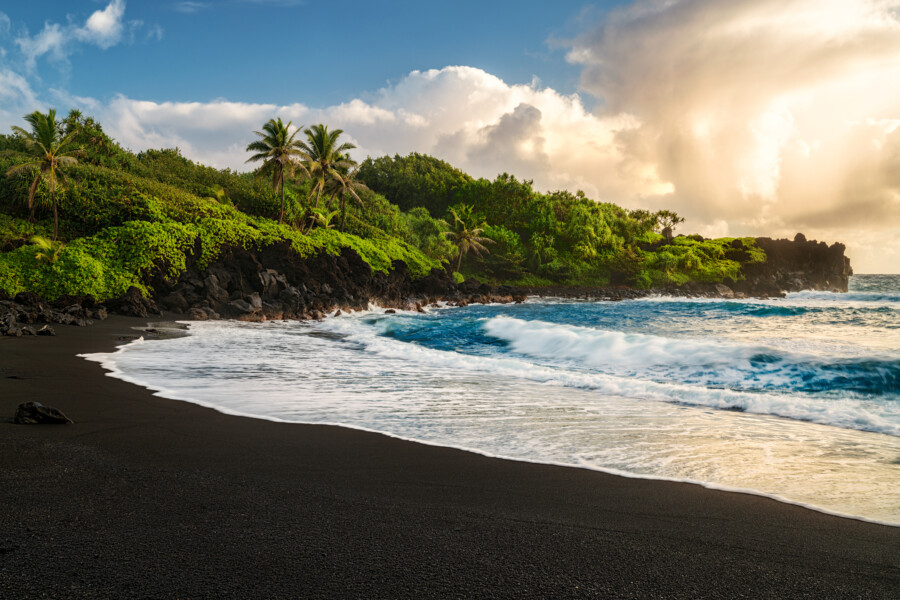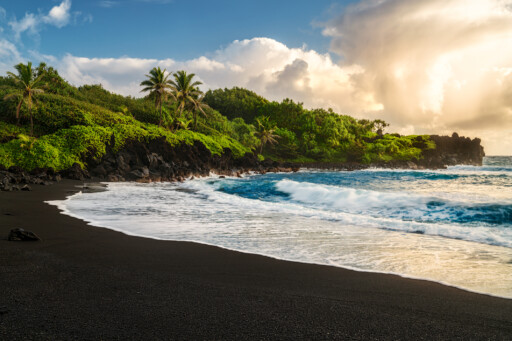 Just 25 minutes from Papeete, Pointe Venus Beach is home to glorious black sand beaches and a charming historic lighthouse. This little lagoon is perfect for swimming, snorkeling and watching the idyllic sundown over the shaded waters.
For a cultural experience, Papeete's local market is famous for souvenirs, black pearls and island crafts. Here, you'll find an eclectic mix of colors splashing the streets, with fresh flowers and bright veggies on sale.
What it's best for: Soaking up the culture
16. Playa Jardín, Canary Islands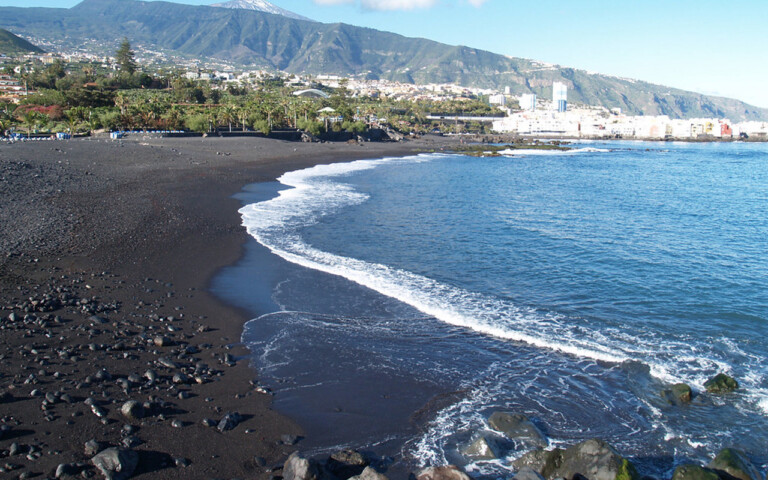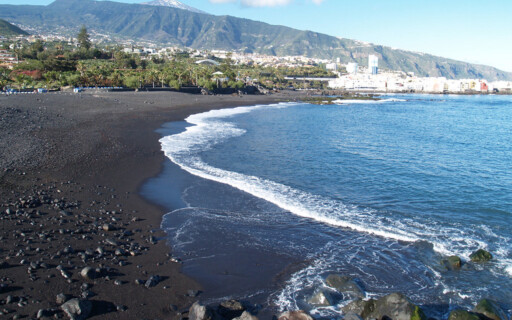 Playa Jardín is a handmade paradise. The local wildflowers and delightful stone walls help you relax before you've even stepped foot on the sand.
It's a surfing hotspot, but it's also a great place for couples and families to immerse themselves in the shallow waters. The beach is split into three main sections, all with black sand and different vibes. The west is calm, the east has powerful waves, and the middle is the best of both worlds that's bursting with greenery.
Full of chirping birds, crashing waves and lots of laughter, you can relax and enjoy the view of the thousand rock towers that people have built. You can take soothing pictures of the collection against the sea backdrop, but refrain from building your own for conservation reasons.
What it's best for: A buzzing atmosphere!
15. Black Sand Beach, Reynisfiara, Iceland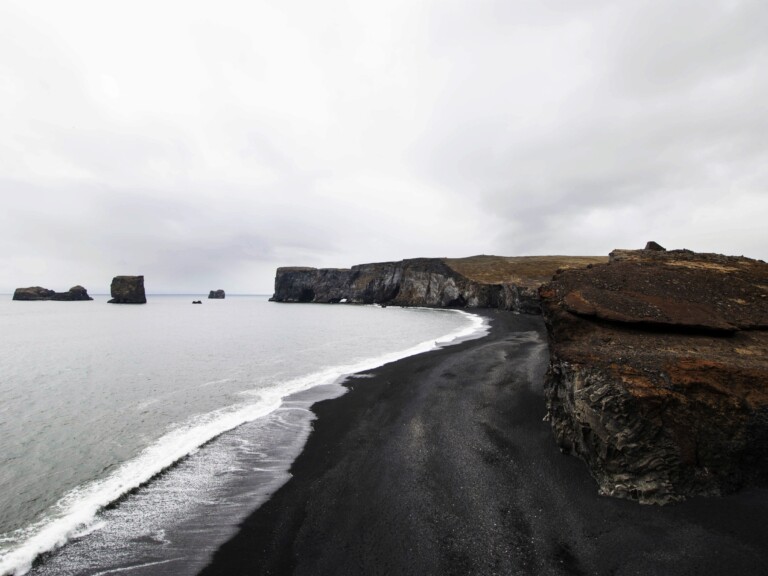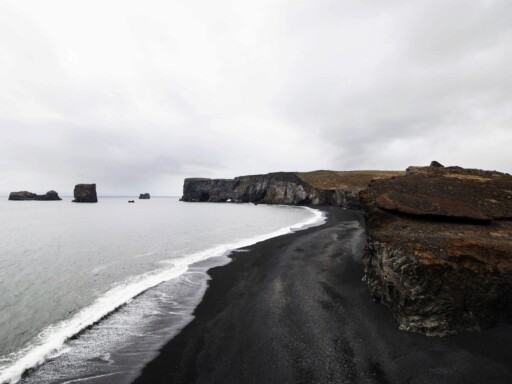 At Reynisfiara, you can leave your bikini at home and experience the cool black sand beach full of natural wonder. As the volcanic lava collided with the sea years ago, it shattered and created the jet-black basalt sand that we see today.
This beauty spot is home to some of the most unpredictable waves in the world. Locals call them sneaker waves – because they sneak up on you in a dramatic shift in tempo! It's never ideal to head in for a swim (mostly because it's freezing!), but you'll never forget the misty views experienced here.
You can spot the famous three cliffs of Reynisdrangar (featured in the TV series Game Of Thrones) that peak from the sea. Their sinister legend says they are trolls that were stunned in the sunlight.
What it's best for: Panoramic views and roaring waves
14. Miho no Matsubara, Japan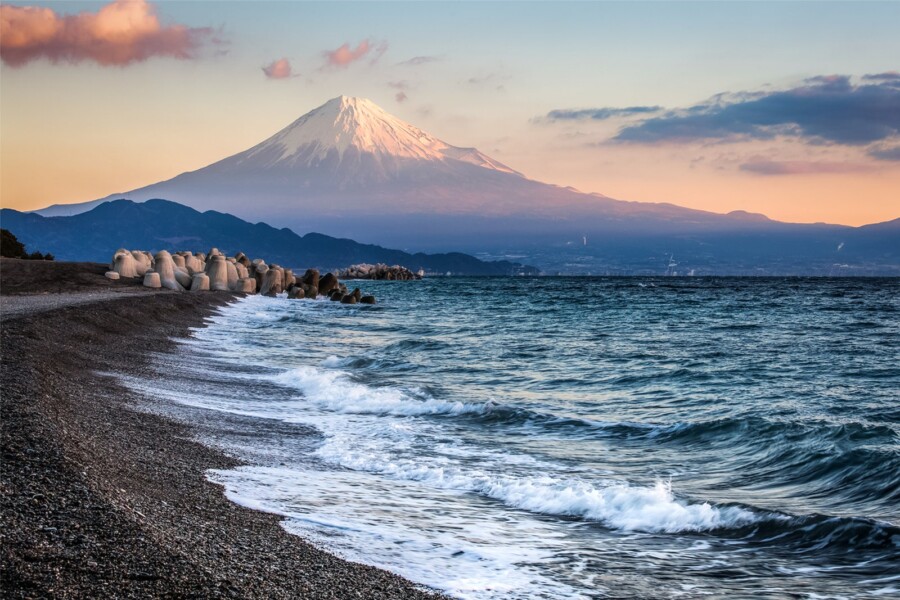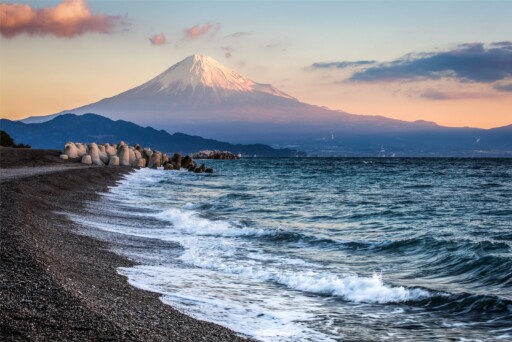 Lined with vivid green pine trees and a commanding view of Mount Fiji, you won't believe your eyes at Japan's Miho no Matsubara! The smoky sand rippled by silvery waters is a breath-taking experience. With calm waters and ideal temperatures, a leisurely swim is a welcoming break from the heat of the sun.
To get to this secluded black sand beach, you can trek the Ancient Pine Tree Trail and experience uncultivated forests along the way.
For an unforgettable experience, you can stay late to watch the moon rise over the dark waters for a few precious moments of pure tranquillity. Just make sure the route back home is a safe one!
What it's best for: Unforgettable views of Mount Figi
13. Punalu'u Beach, Hawaii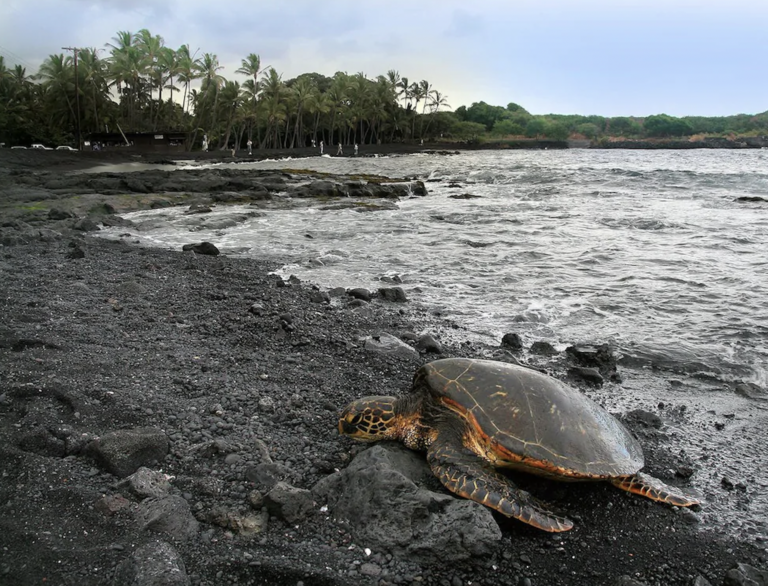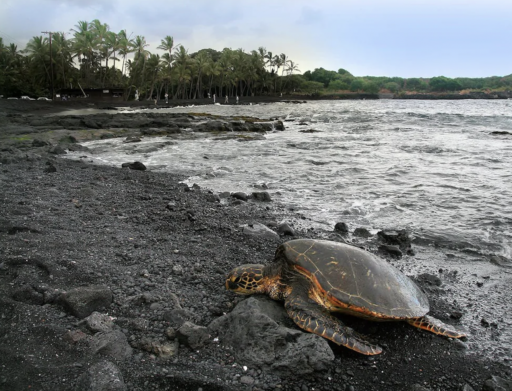 Amongst the many coconut palms at Punalu'u, you can witness endangered Honu turtles basking in the sunshine on the black sand. It's the perfect place for a laze in the shallow waters before settling down for a picnic to dry off.
Snorkeling here is an exquisite experience. The turtles and colorful marine life will stand out against the black seafloor. Although an ideal spot for a quick dip, the currents can be strong. It's best to stay close to the shore and keep your wits about you.
Interesting fact – while in the water, you'll notice a shift in cold and warm currents. This is because fresh underwater springs surround the beach and escape into the sea. I always thought it was just kid's peeing!
What it's best for: Snorkeling and turtle-spotting!
12. Perissa Beach, Greece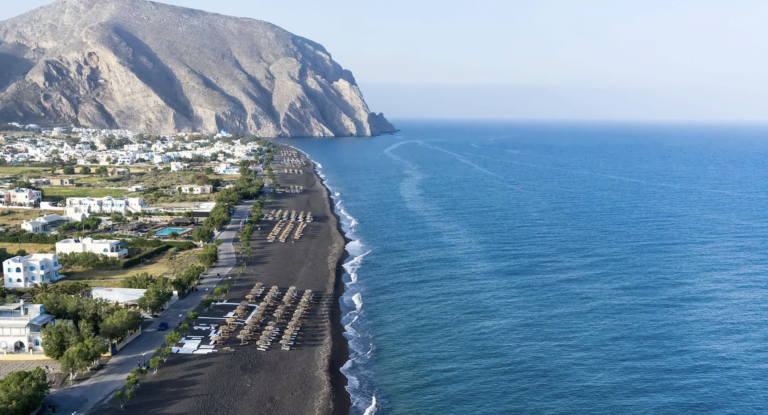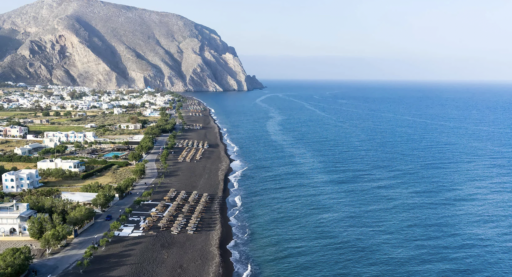 If relaxing by white cliffs under straw umbrellas is your idea of the perfect retreat, then Perissa is your top choice.
Although beautiful to look at, the volcanic sand can be sharp on the feet. The seabed is also full of slippery rocks. Diving straight in before the waves take you down is your best bet if heading in for a swim. If you do venture out, the grey-toned sand and see-through water provides beautiful views of the many roaming fish.
Lined with traditional Greek taverns, there is an abundance of places along the seafront to stop for lunch. You won't even have to touch the hot sand once to have a great time here!
What it's best for: Relaxing on the loungers beneath the sun
11. Lovina Beach, Bali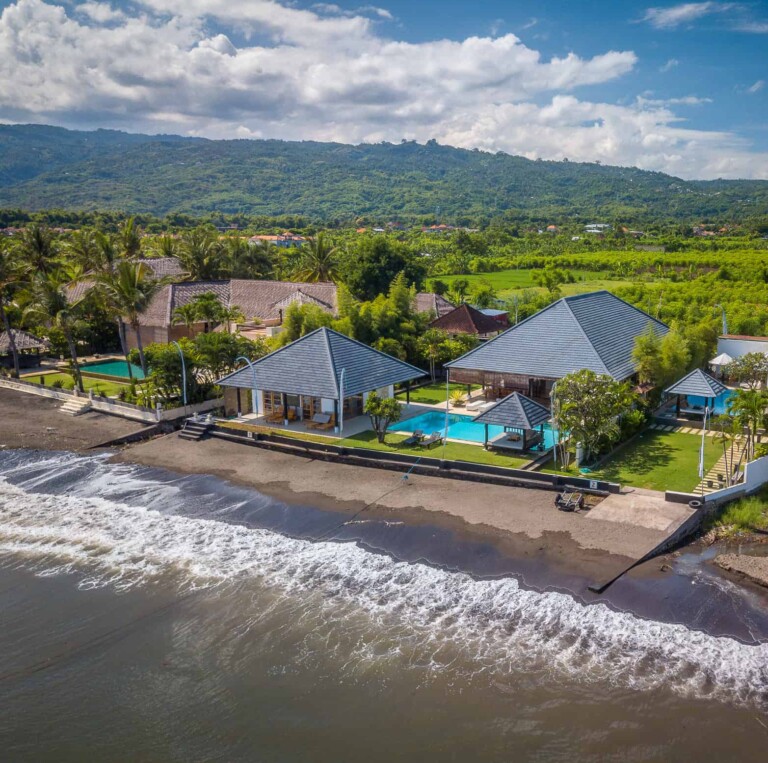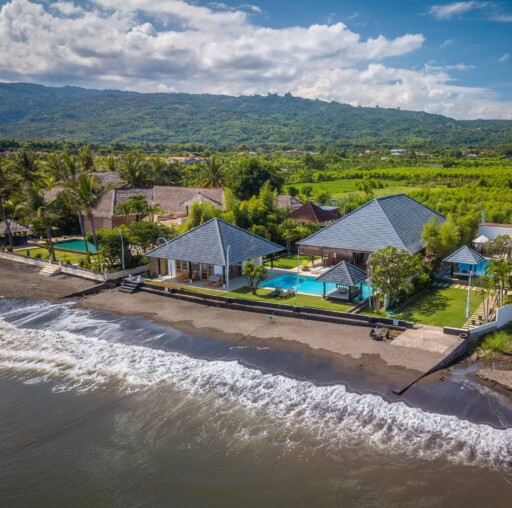 The graceful Lovina Beach in Bali with its jet-black sand gives the sea a unique deep-blue color that you won't find anywhere else.
A quick snorkel provides unreal views of colored fish, while peering out to the depths of the sea you'll find a school of dolphins splashing around.
Sailors can book a ride out to sea here, but it's best to stick with a captain that doesn't dolphin chase. Boat rides that take you into quieter waters aim not to distress the mammals if they chose to comfortably drift by.
By lazing around on the black sand beach at dusk, you can catch an unforgettable moment of serenity as you watch the sun set over the crisp sea and black shoreline.
What it's best for: Deep blue waters and soothing sunsets
10. Karekare Beach, New Zealand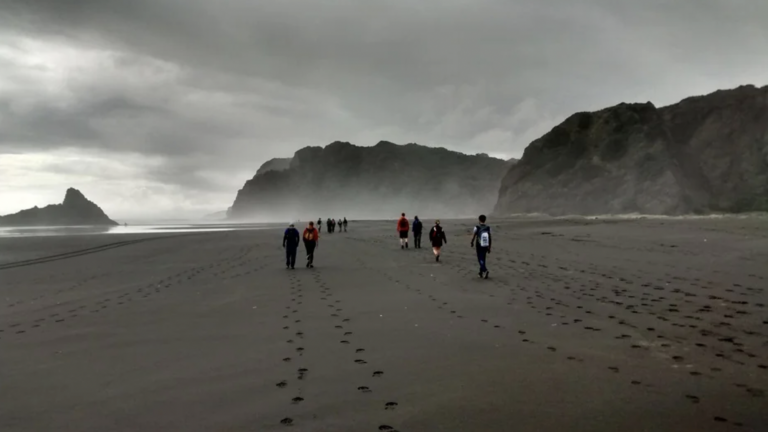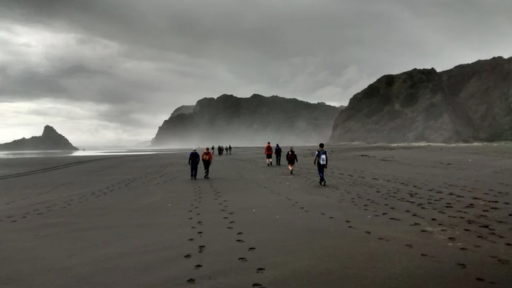 Sandwiched between the Waitakere Ranges, Karekare Beach can only be found through narrow roads and a secluded path. The lack of a direct driving route means that this black sand beach has become a secret remote wonder with little to no visitors. It's a quiet place to reflect on the beauty of the world, with its clifftop views, expansive black sand dunes and blue-green sea.
Just a 15-minute walk from the beach, you can track to the base of the stunning Karekare falls by following the Opal Pool Stream. Completely surrounded by nature, you can swim in the waterfall and dry off under the sun to the sound of the water flowing.
What it's best for: Peaceful moments and waterfall walks
9. Santo Domingo Beach, Philippines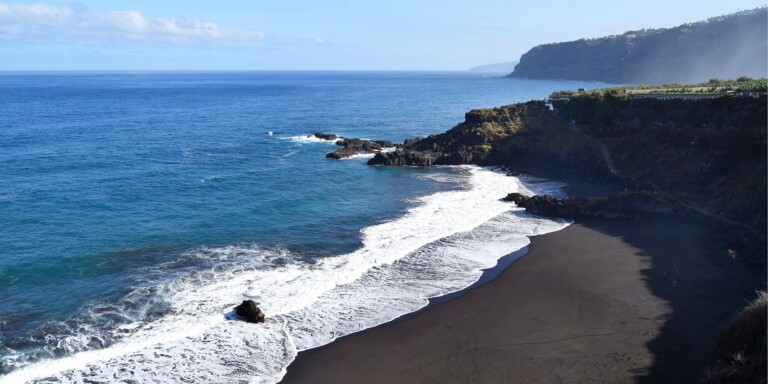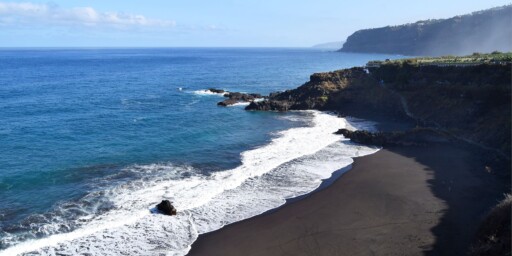 At Santo Domingo Beach, the sparkling blue waters have a twinge of darkness from the black seabed. It's a stunning place to enjoy an easy day trip in the sun.
Although the sand is uber soft under your feet, it's slightly textured. As you walk along the relaxing shore, you can enjoy a gentle exfoliation of the soles of your feet.
With a subtle mountainous backdrop full of every shade of green that you can imagine, at Santo Domingo you can lounge on the warm sand or grab a chilled drink at one of the many beachfront restaurants.
What it's best for: Taking a peaceful stroll and relaxing with a drink
8. Number One Beach, Dominica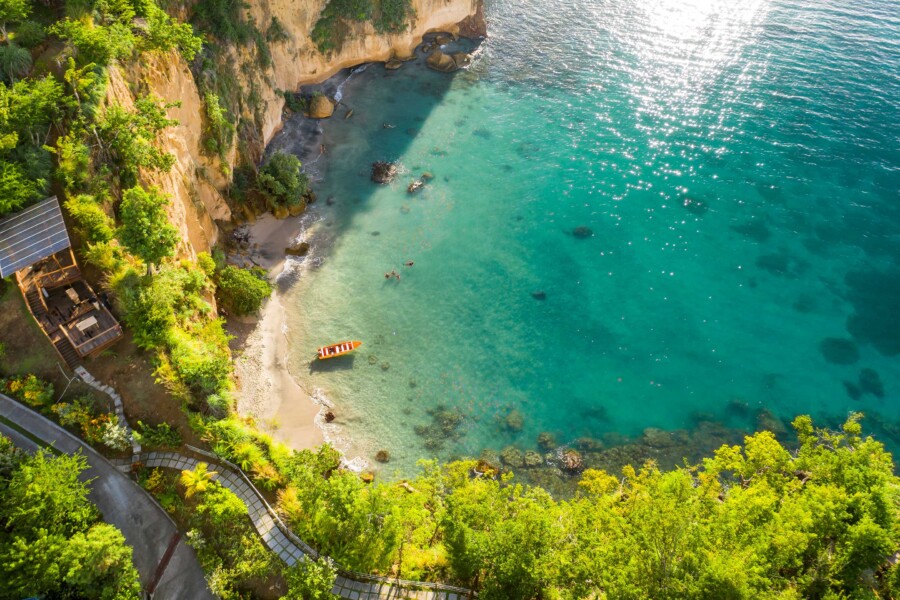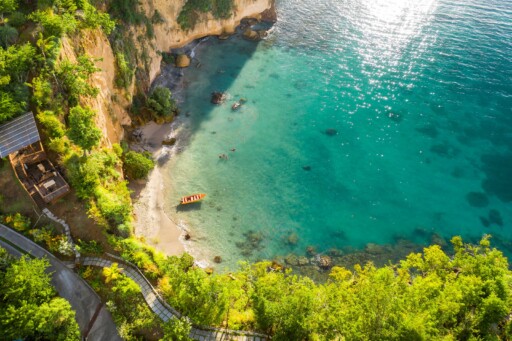 The place where the Pirates of the Caribbean film was shot is called number one for a reason. The spectacular palm trees that line the shore create a tropical haven that looks like it goes on forever.
Since the brown, grey sand on this mysterious beach is only accessible through a muddy 15-minute hike through the palms, it's a relatively quiet spot to take a breather.
With the fresh air rustling the palm trees and the sound of the soft waves tumbling, you can feel your whole body relax in a matter of minutes. The tranquillity of this enchanting beach will no doubt transport you to a place of full relaxation and peace.
What it's best for: Paradisical views and feelings
7. Tangkoko Nature Reserve, Indonesia


If you don't mind a rainforest walk, then on the other side you can witness endless stretches of sea atop black sand at Tangkoko Nature Reserve. With a local guide that respects the animals and their environment, you can venture through the home of monkeys, tarsiers and exotic species of birds on your way.
Once through, you can rest at Tangkoko beach itself and witness beautiful corals in the shallow waters. If you're lucky, you might even spot a family of macaques nestling by the trees on the black sand.
This unmissable natural beauty is reserved for explorers and wildlife fanatics! Grab your mosquito repellent and a long-sleeve top to experience a touch of nature like no other.
This is one of the coolest black sand beaches for people who want a true tropical, remote experience, but it isn't for the faint of heart.
What it's best for: The unforgettable trek through the rainforest to get there!
6. Playa Negra, Puerto Rico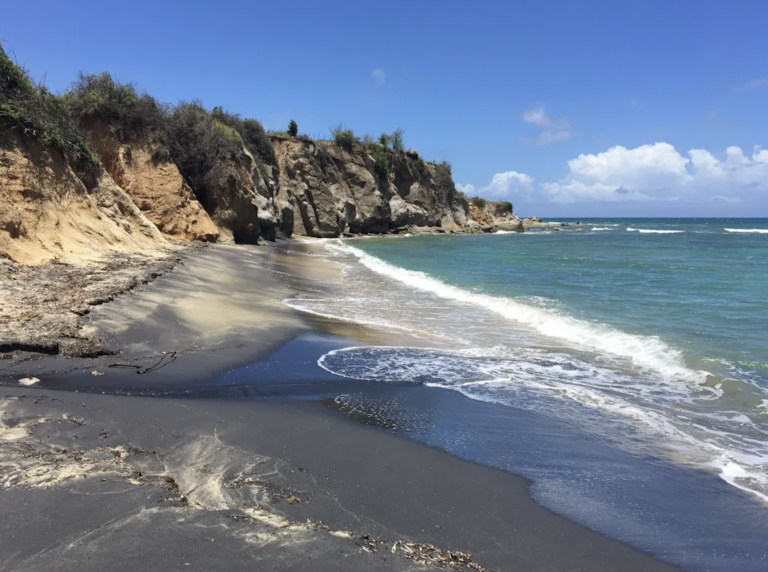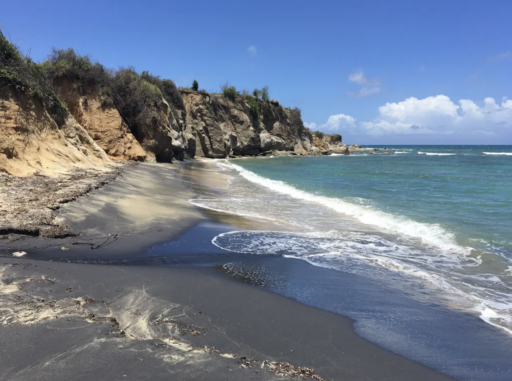 Off the beaten path beach of Playa Negra is a photographer's paradise!
In some areas, you can find volcanic streaks of black and golden sand for an eclectic best of both worlds. This is caused by rainwater washing the volcanic material nearby onto the beach. If you arrive just after it's rained, the sand will be much darker. How cool!
Elsewhere, the dramatic black tone of the sand is a phenomenal site when viewed against the bright orange shade of the cliff edges that surround you. Throw in the turquoise water with foamy white waves and you're in for a visionary and awe-inspiring day trip to this quiet destination.
Until 2004, the secret location of Playa Negra was relatively unknown – even to locals. This makes it an even more mysterious black sand beach and at the top of the list to visit when in Puerto Rico!
What it's best for: Streaky sand and idyllic views
5. Benijo Beach, Canary Islands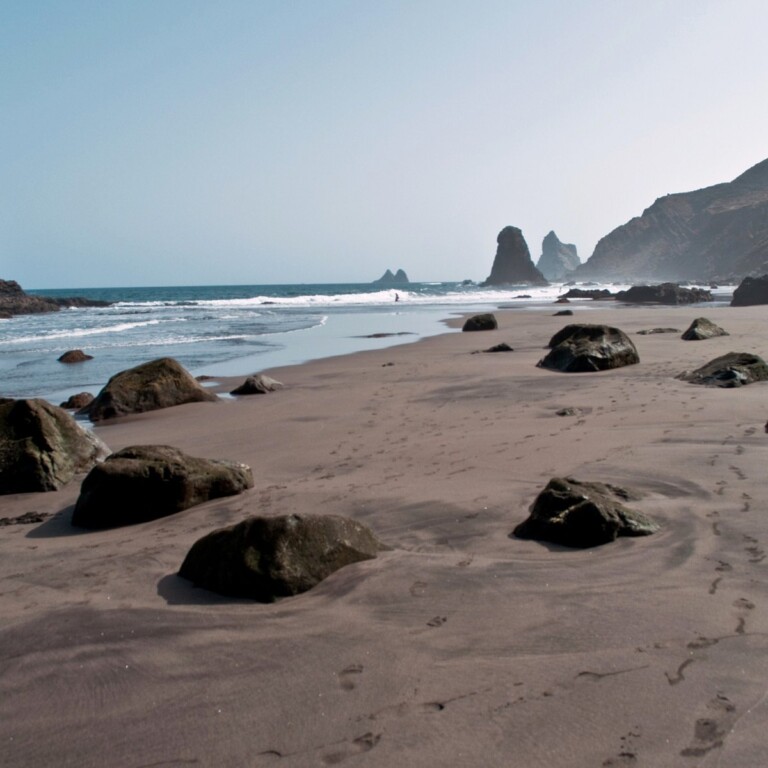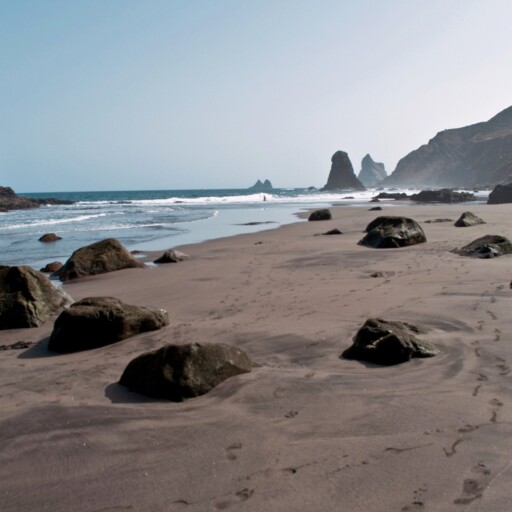 Benijo Beach is one of the more remote beaches on the commercial island of Tenerife. It's one of the best places around to see nature at its very purest. That includes people, since it's also a popular nudist black sand beach!
The fact that people live to sunbathe starkers here may be the reason that it's quieter. But it isn't mandatory. Plus, the blank sand beach and misty sunsets over the dark ocean are unmissable! Even if you want to give stripping off a miss, it's a great place to escape the bustle of the inner island.
Perfectly placed rocks poke out above the water for iconic views, but some are also hidden below. The waves can be pretty strong here, too. Extra care should be taken when swimming, and it's best to go with a friend if possible.
What it's best for: Seeing Tenerife (and people) in natural states!
4. Saint-Pierre Beach, Martinique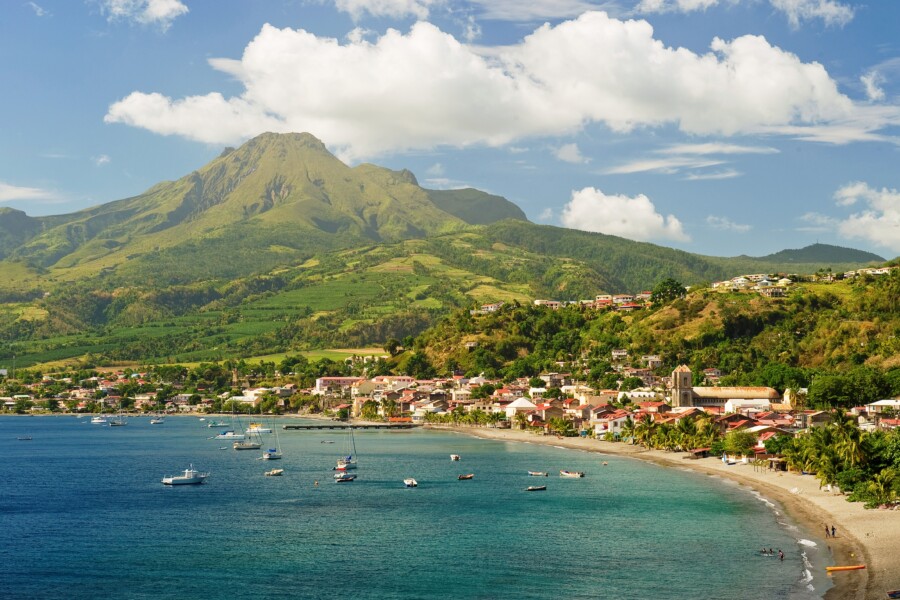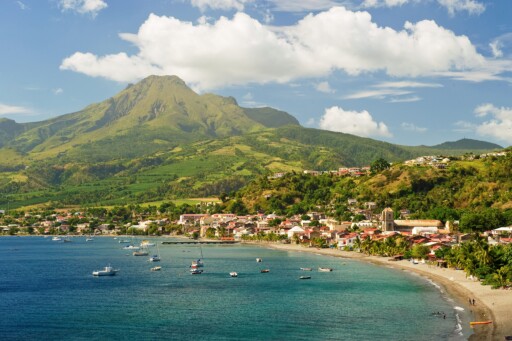 The cozy town of Saint-Pierre bears a dark history within. Forever scarred by the devastating eruption of 1902 that wiped out almost the entire population, the beautiful black sand beaches are wildly deserted and create a melancholy image of beauty.
Although the beach is small and not ideal for swimming, the off-beat city is full of disheveled charm. You can walk the cobbled streets, learn of the many sunken shipwrecks in the harbor and even take a tour to climb the vicious slopes of the bleak volcano.
This is definitely one of the black sand beaches that historical buffs or ghost hunters will enjoy.
What it's best for: It's dark history and fascinating shipwrecks
3. Stokksnes Beach, Iceland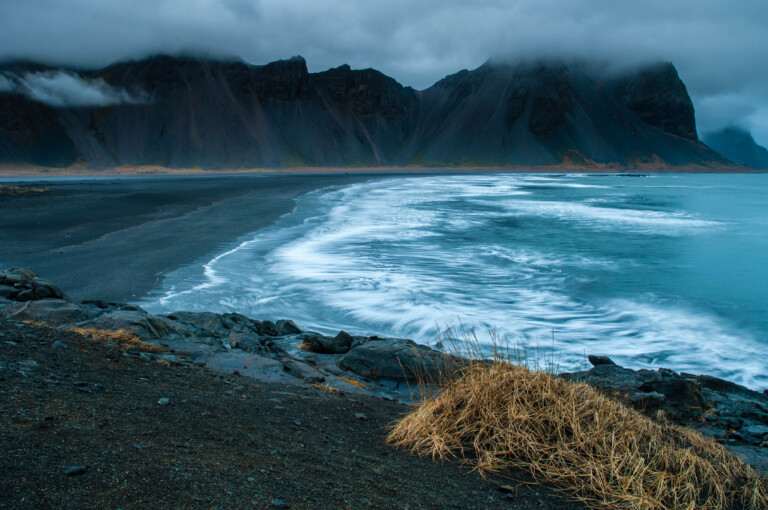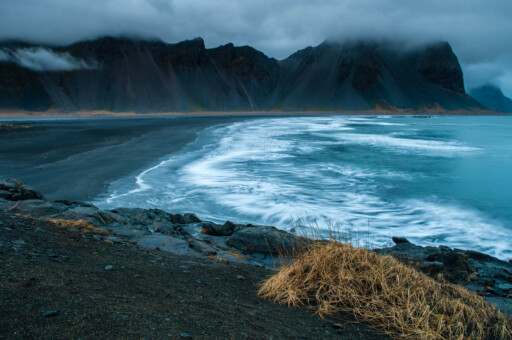 Much like the majority of Iceland, Stokksnes Beach is like nothing you've ever experienced! With mountainous peaks surrounding the lagoon filled with deep black sand beaches, it will blow the mind of even the most avid traveler!
The flat beach full of artistic natural ridges from the moving tide is scattered with sharp green shrubs and glazed by the golden sun. The awe-inspiring destination is sure to win yours (and your Instagram followers') hearts with its striking beauty.
On sunny days, you'll be blessed with a winning sunset view and crisp blue skies. The darker days are just as fascinating, where the sky turns a misty grey, and the murky black mountains create a chilling but thrilling backdrop.
Stokksnes Beach is one of the best black sand beaches for incredibly dramatic photos that really capture the spirit of Iceland.
What it's best for: Mind-blowing views!
2. Black Bay, Grenada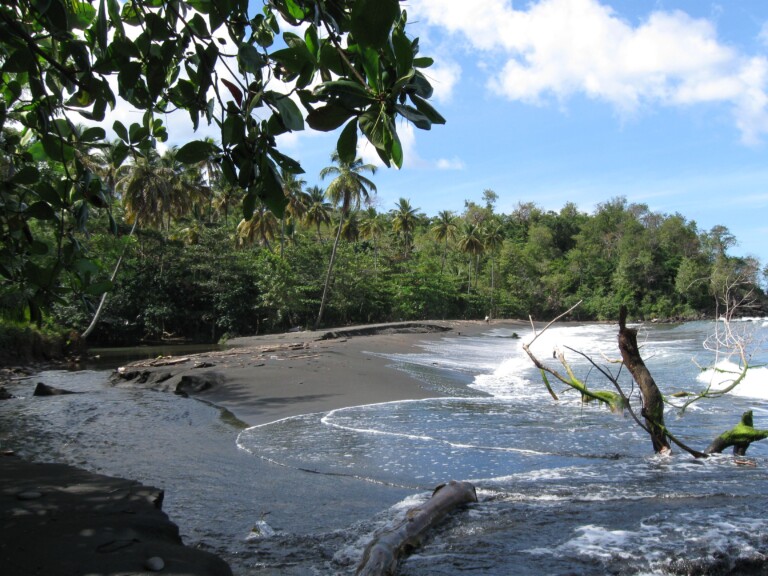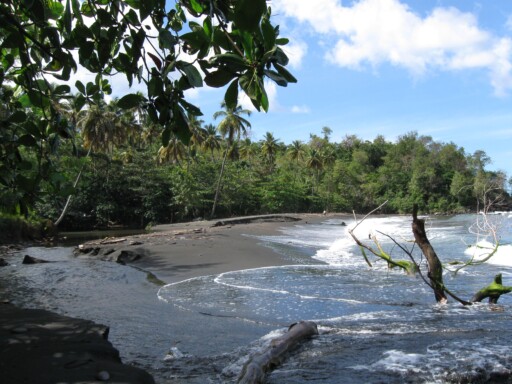 A tropical black sand beach filled with hidden coves, wooden bridges and exotic wildlife, Black Bay is a location that will win your heart the moment you step foot on it.
Only accessible via a 20-minute forest hike, this secluded location is worth every step to unwind and recharge in its tranquillity. On the trek, you'll spot an old sugar mill, delicate creeks, banana plantations and more insects than you can imagine!
Although the water isn't ideal for paddling, the soft black sand beach is the perfect spot to reminiscence the wondrous sights you've seen on the journey over a well-deserved picnic.
With no service on the beach and a maze of forest to hike before getting here, adventurers will love escaping here to be at one with nature. Although care should be taken not to get lost in the woods or stuck alone on the beach. Travel with a guide or friend where possible.
This is one of the best black sand beaches for hikers, but you can only get to it if you're active and willing to be adventurous.
What it's best for: An unforgettable hike to get there!
1. Prince William Sound, Alaska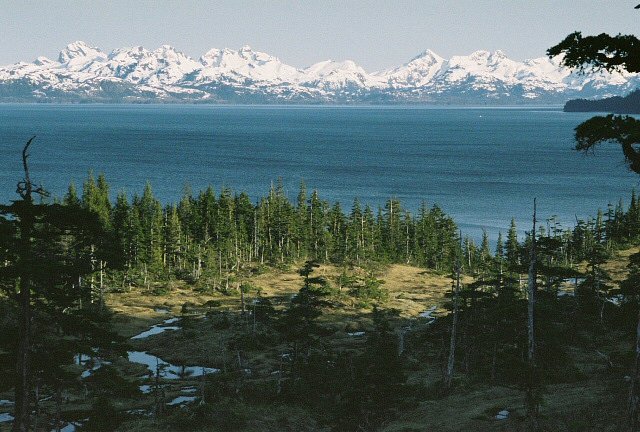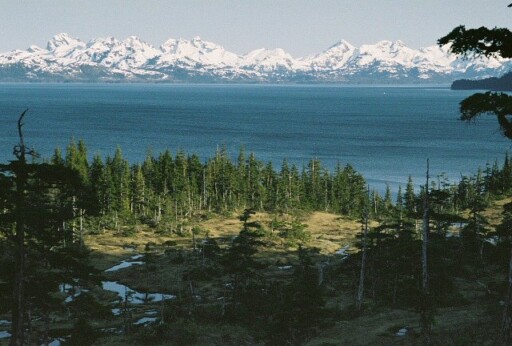 If you were wondering how anything could possibly top the wonders on this list to make the number one spot, then you won't be disappointed with Prince William Sound Beach!
With almost 4,000 miles of endless coastline, this Alaskan black sand beach site is boundless. Here you can enjoy unlimited icy glaciers, hundreds of bird species and an abundance of marine mammals that can be spotted in the dark waters.
Though rugged and wild, it's easy to access and is just an hour away from the main city of Anchorage. Look out for ice chunks crashing around in the deep blue sea and sea lions poking their heads above the water.
This black sand beach is a popular place for camping kayakers and those looking to snap a photo of the place they'll remember forever!
What it's best for: Glaciers and wildlife
What black sand beaches are on your bucket list? Let us know in the comments!