Fall is undoubtedly the best time of the year to wear warm colors. Whether you're sporting an oversized beige sweater, walking around in brown booties, or showing off newly painted caramel fall nails, all of these yellow-based tones just feel extra cozy.
Although I love having my nails done to fit each season, there's something special about fall nail colors. They're clean yet cozy at the same time and can help to make a super comfy outfit feel upscale and on-trend.
Today I'm sharing my favorite fall nails, colors, designs, and the hottest fall nail trends of 2021.
Regardless of the design you choose, make sure to check in with your nail technician ahead of time to ensure that they can accomplish the look you want.
If you opt for press-on nails, you can always cut and file them yourself to fit the current nail shape trend. I like to buy press-on nails on Etsy, but I use this glue to get them to stick for a good long while.
In fact, Etsy has some really trendy fall nail options right now!
2022 Fall Nails: Trend Alert
Almost every year, fall nails tend to be in warm, autumn colors (no surprise there). However, the actual trends and designs change quite a bit.
Here are the hottest fall nail trends of 2021.
1. Abstract Nails
Unsurprisingly, abstract art nails are still super popular this fall. Abstract nails can range from a few sparkly swipes on a regular nail base to various colored swirls.
If you scroll through the inspiration photos below, you'll see lots of abstract nail designs. I especially love fall nails with abstract designs in a mixture of brown tones.
2. Astrology/Witch Designs
Astrology is more "in" than ever, even on your nails! This fall, paint a black ombre and showcase the moon phases, or opt for witchy, cloudy nails that are a bit mysterious.
I especially love astrology prints over dark or black nails.
3. Dark Almond Fall Nails
Dark colors are definitely trendy this fall. The almost nail shape is here to stay, so one of the hottest looks is painting your almond nails in darker shades.
I personally like a rich brown, warm grey, or black.
4. Fall-Colored Tips
Reverse tips are still trendy, so switch up your colors for a fall manicure.
I especially love natural nails with brown tips. You can even through in an accent nail. I included plenty of example photos below!
5. Shades Of Orange
Just like any other autumn, orange fall nails are still super trendy. There are so many different orange fall nails ideas out there this year!
However, try out various orange shades on each nail for a layered manicure.
This look is especially cute in almond, coffin, or square shapes!
Trendy Fall Nail Ideas & Inspiration
If you're looking for nail ideas for fall, we have 30 different designs that suit any style! From gothic and dark options to subtle hues or patterns with leaves and flowers – there's something here to inspire everyone.
So don't let the season pass you by. Read more, get inspired, and try a new nail design!
Here are my favorite fall nails of 2022. Feel free to browse through and use these photos as inspiration, or bring your favorites to your next nail appointment. Enjoy!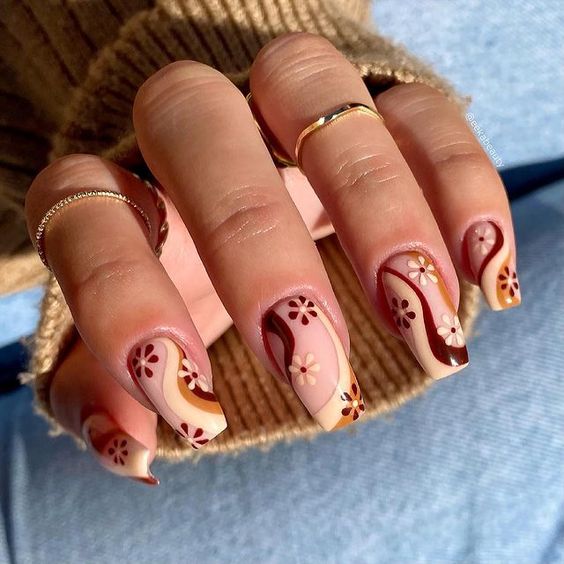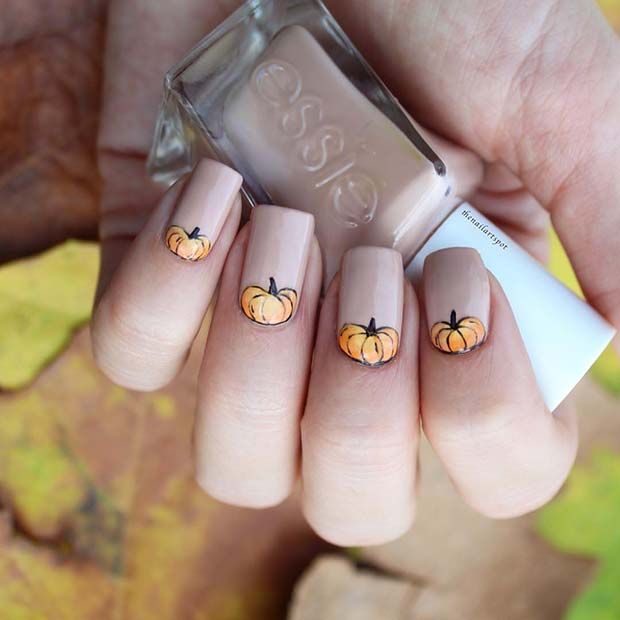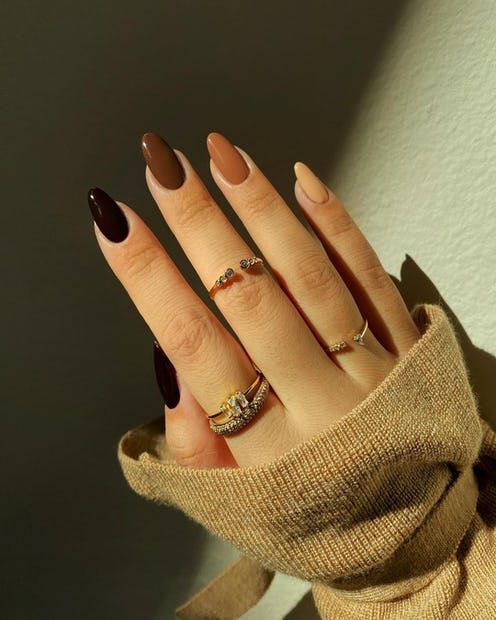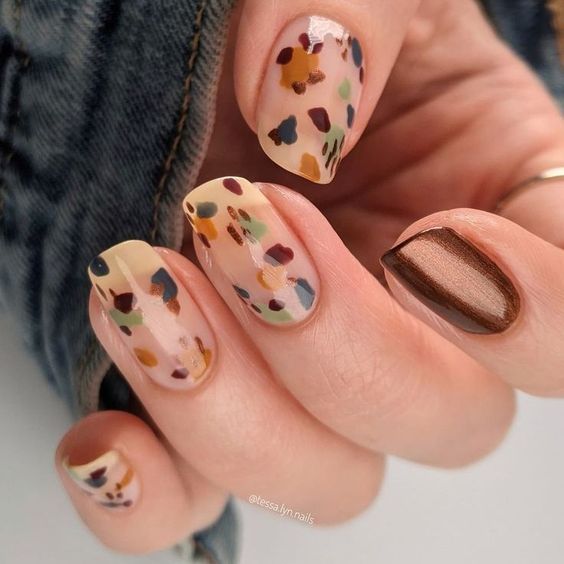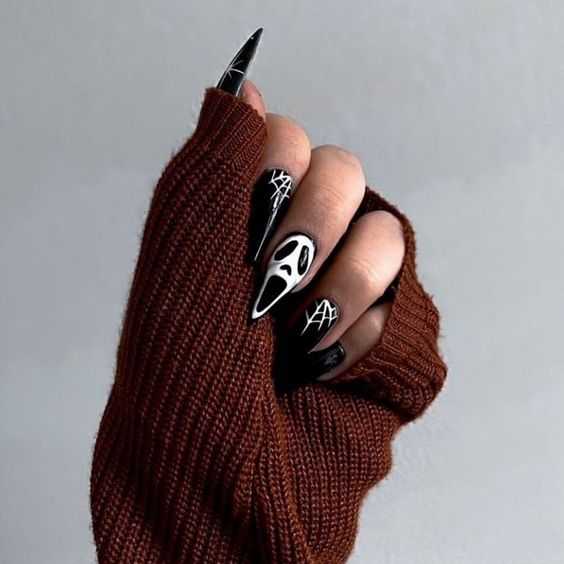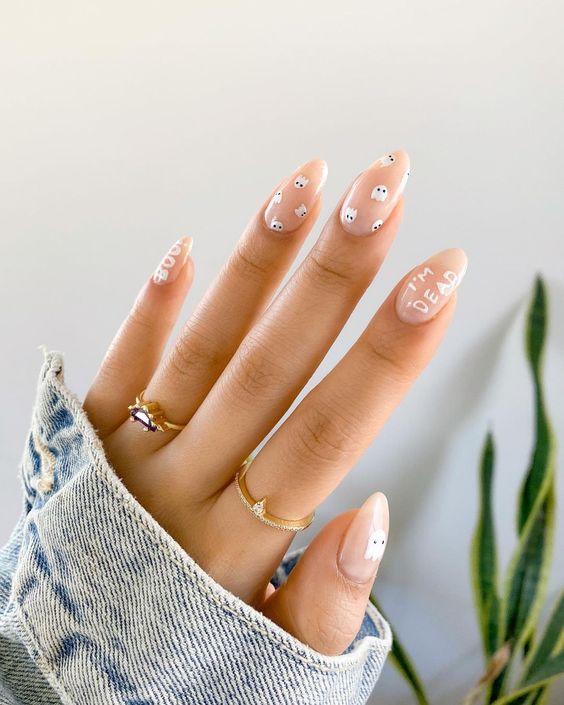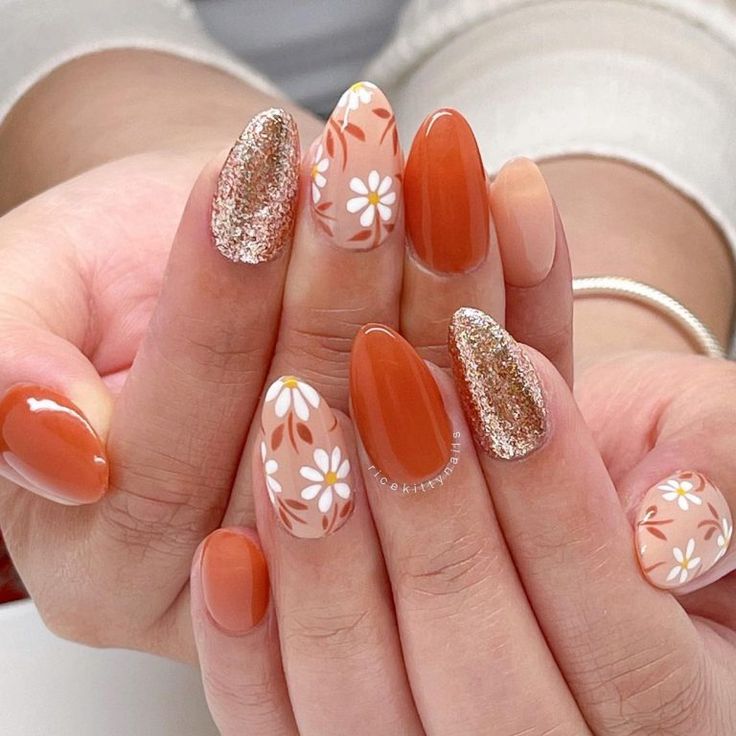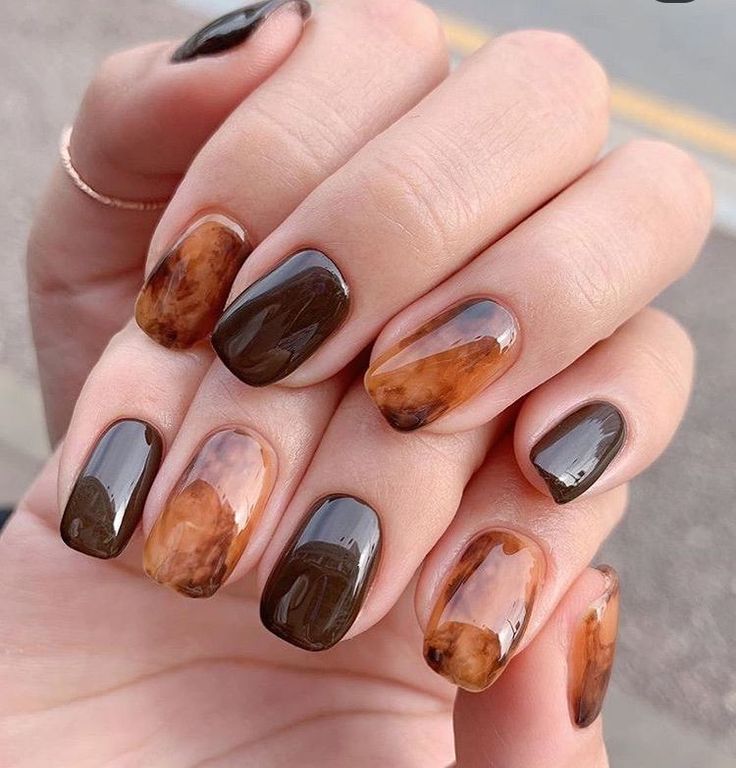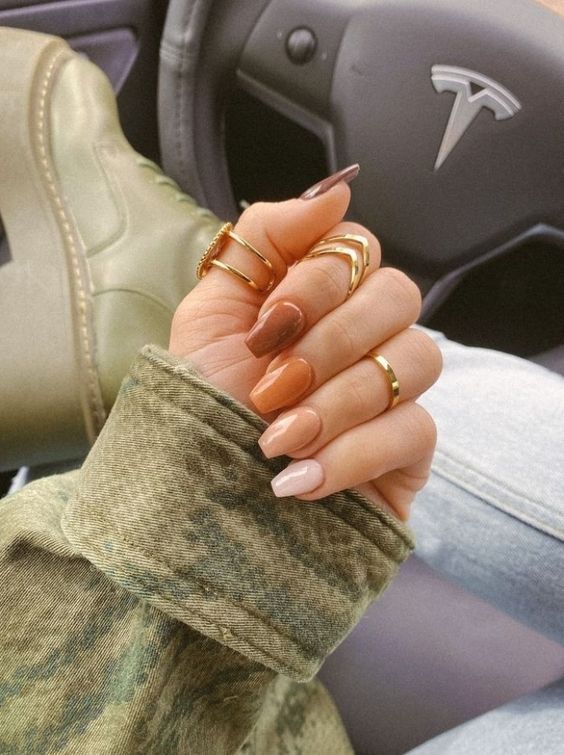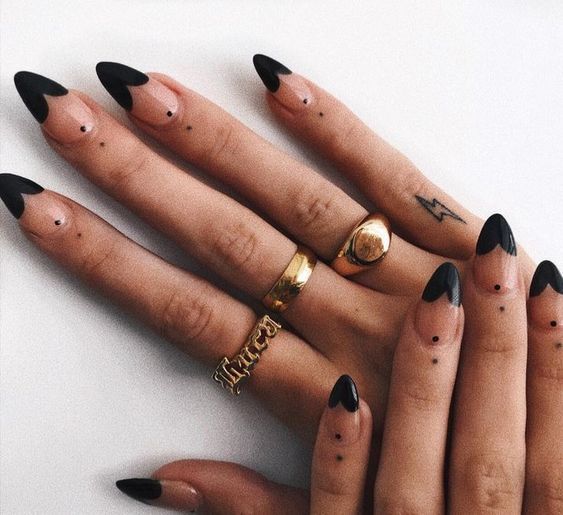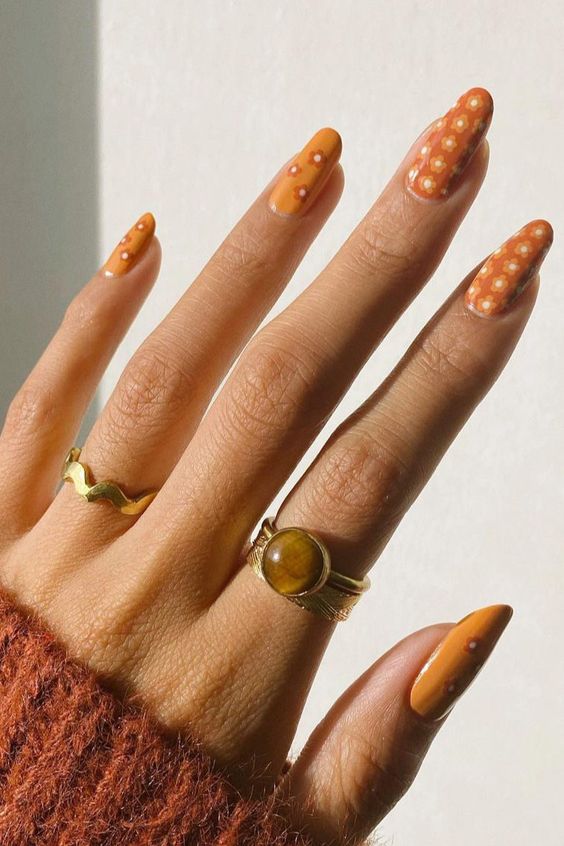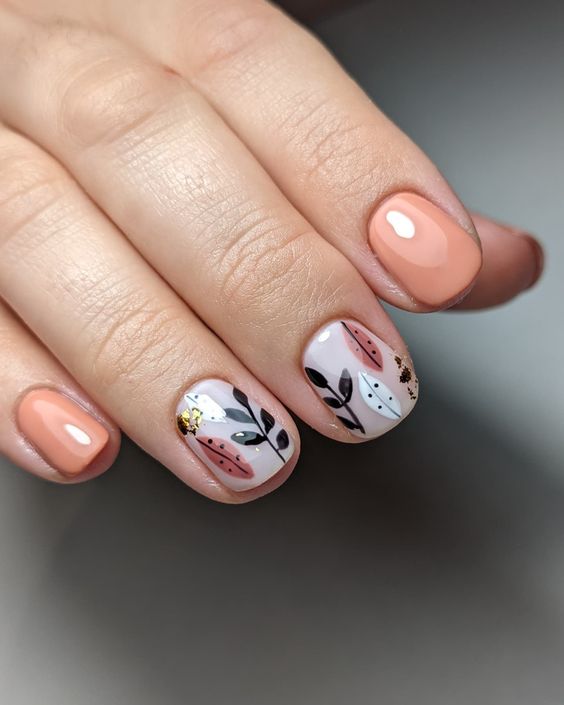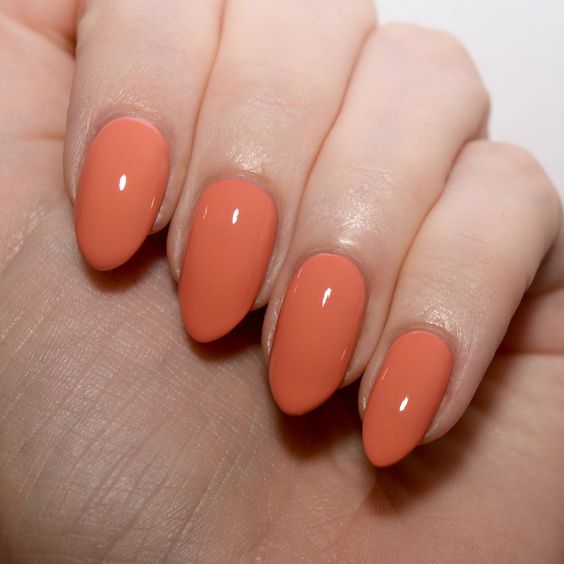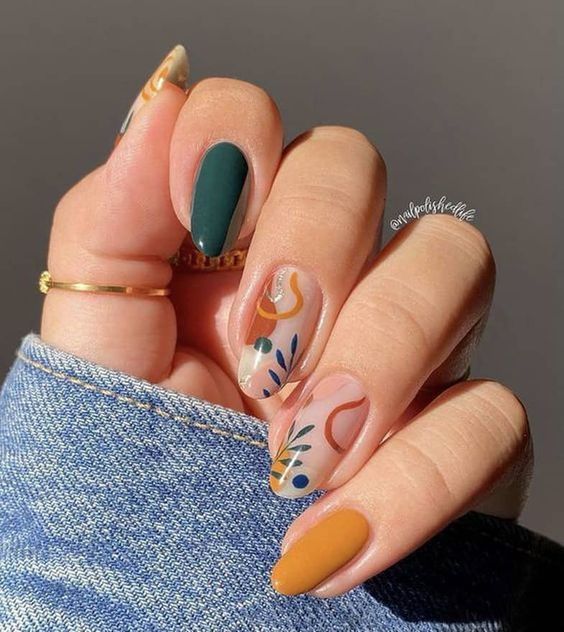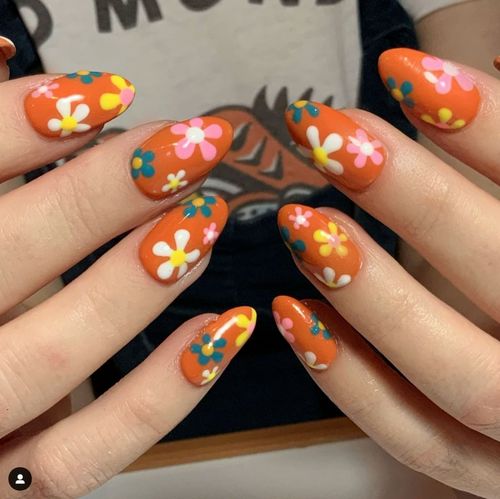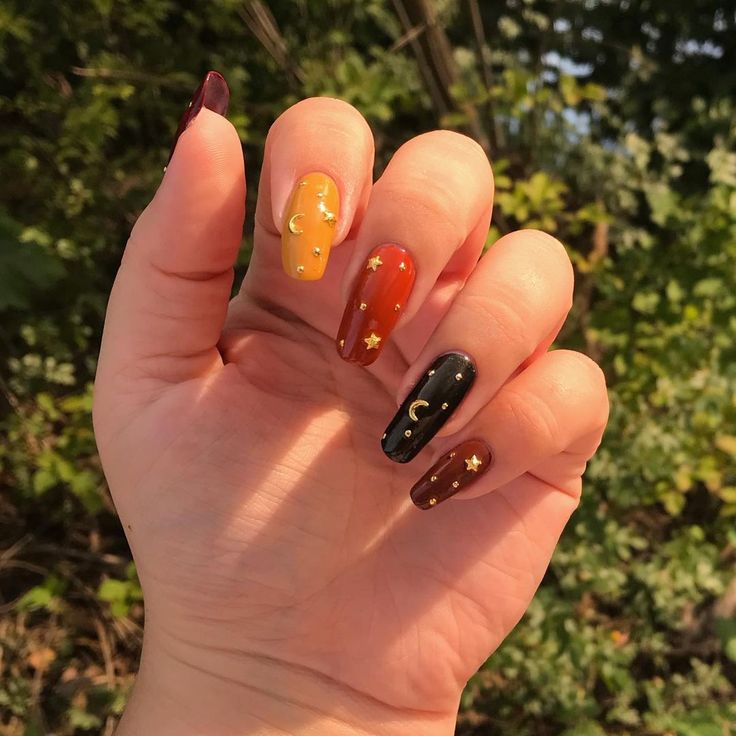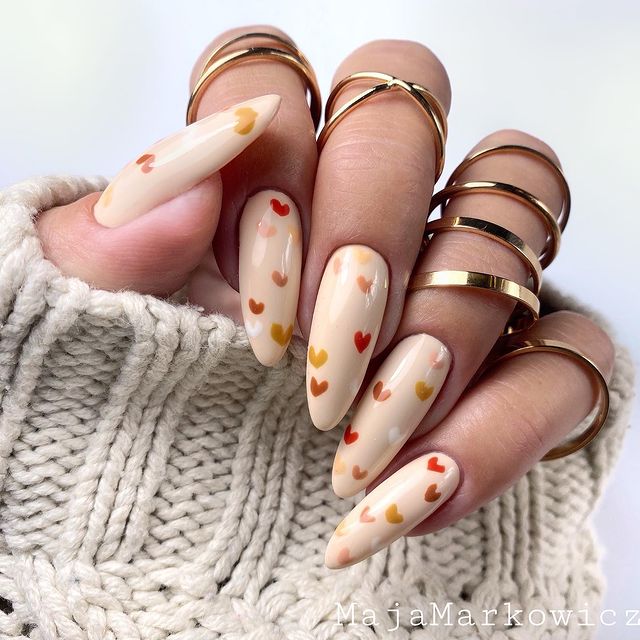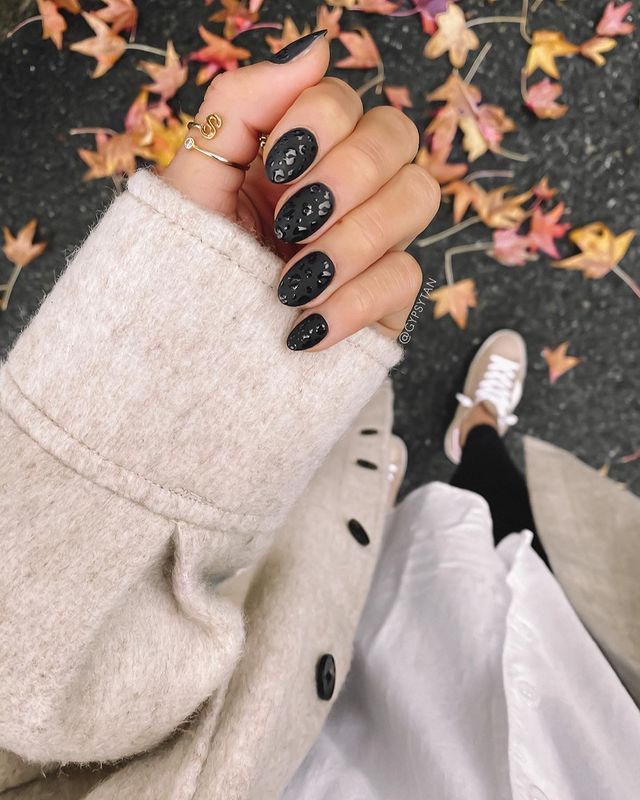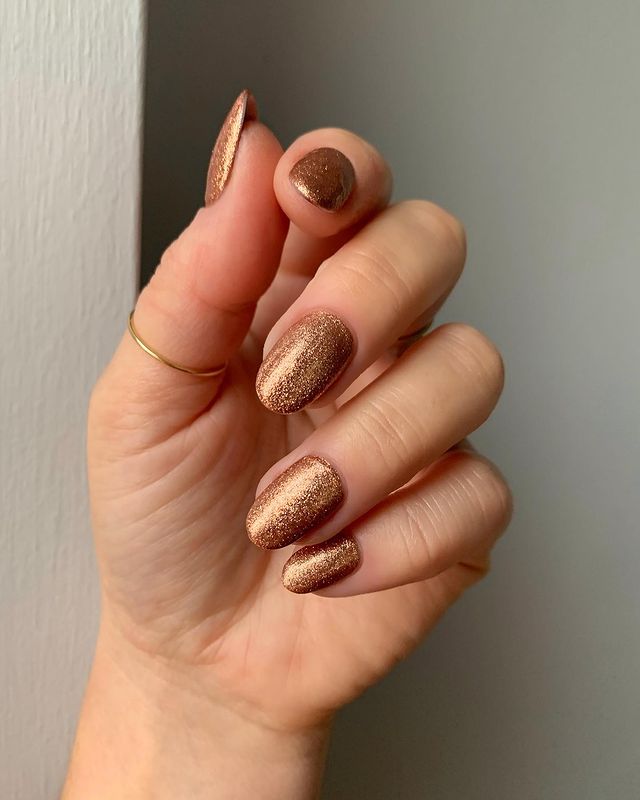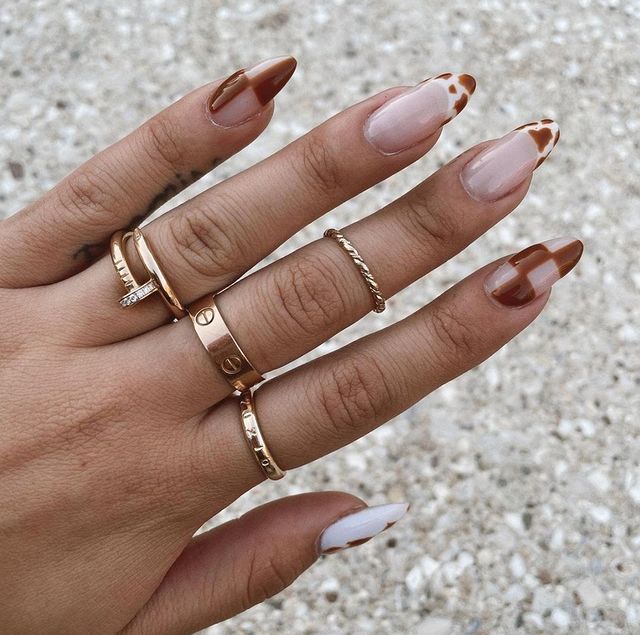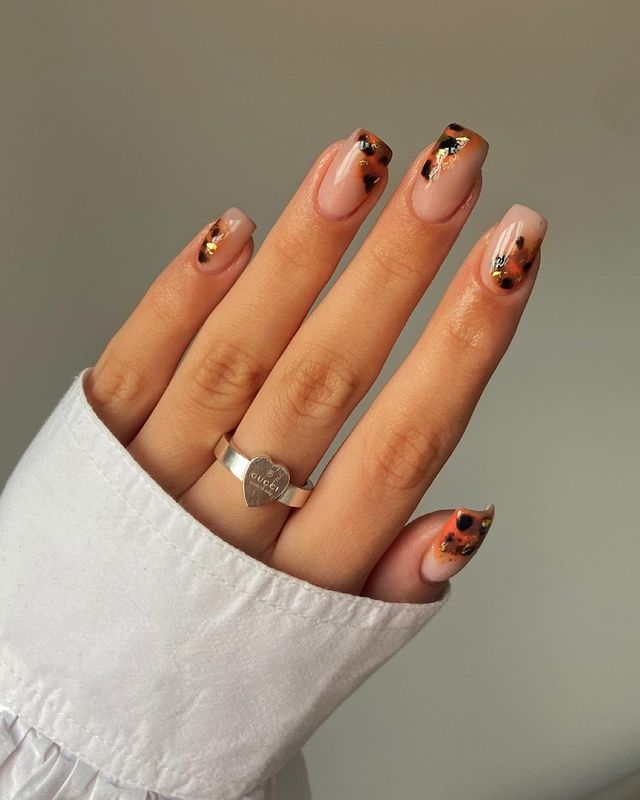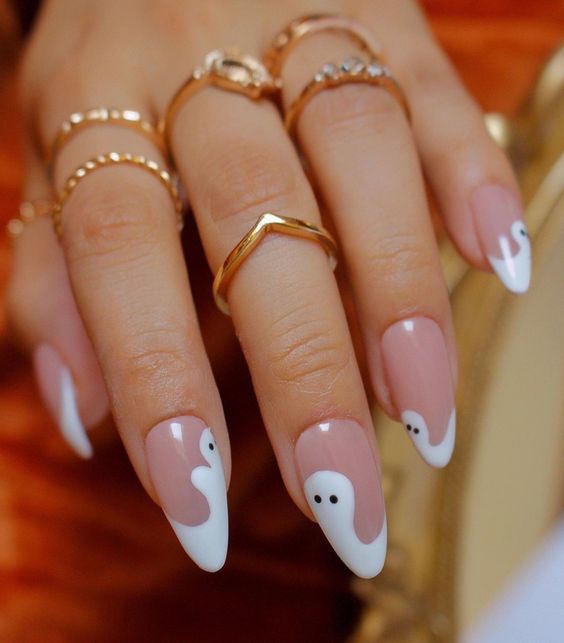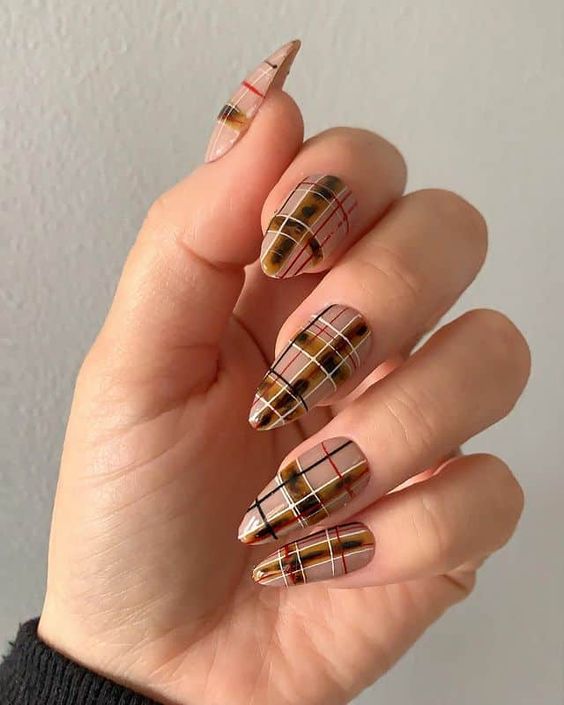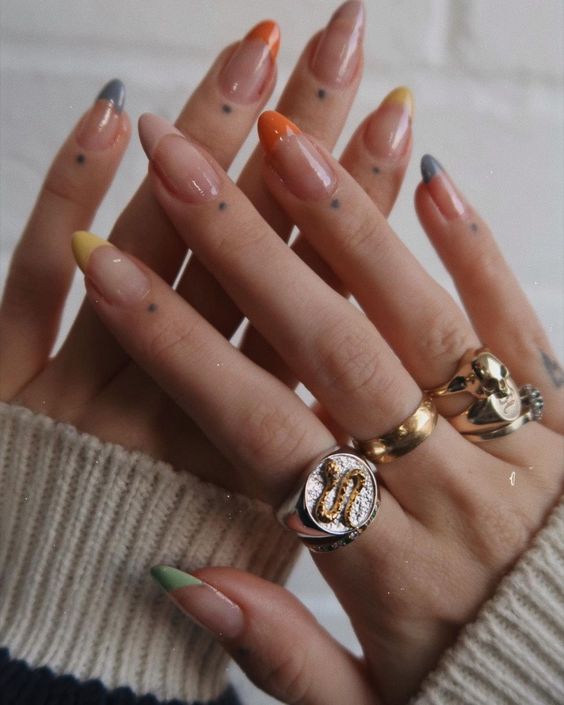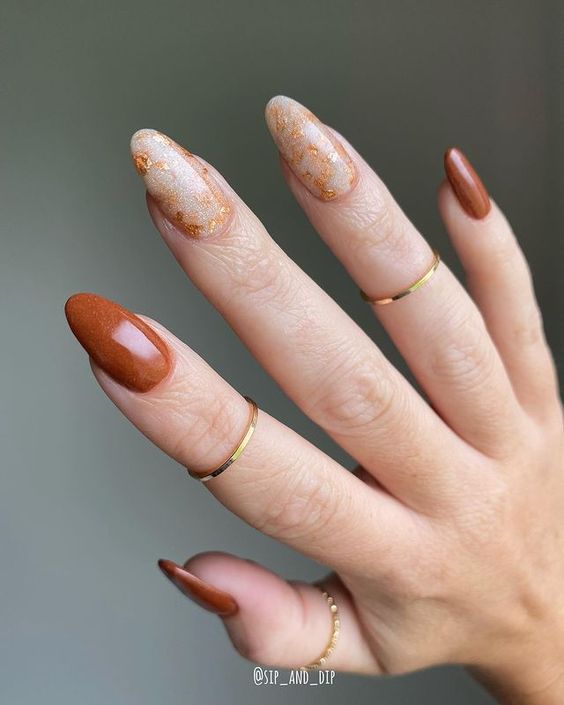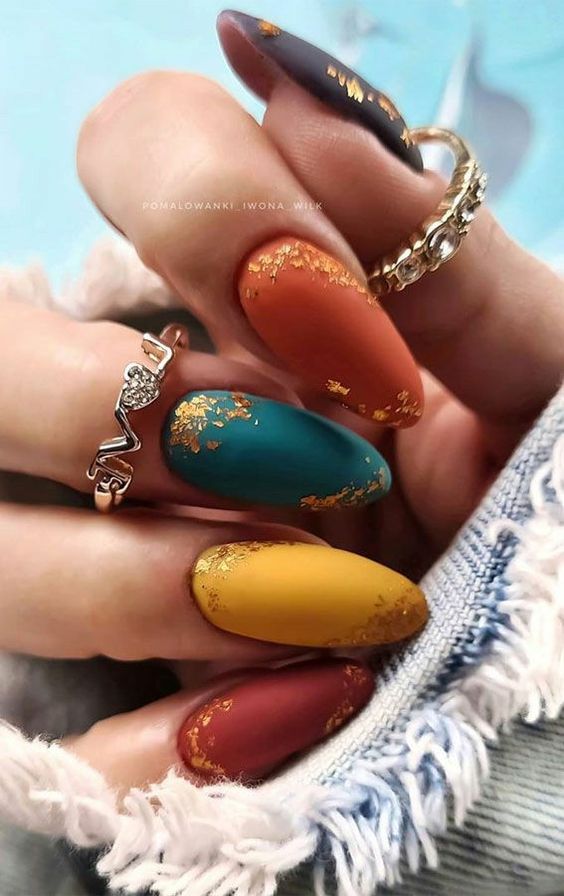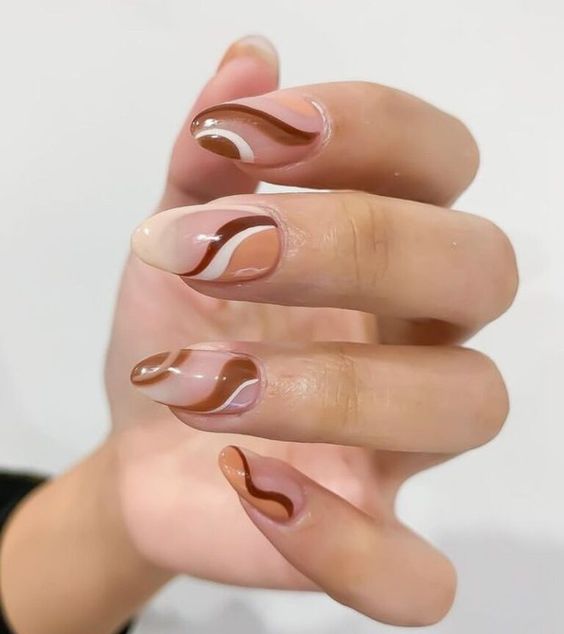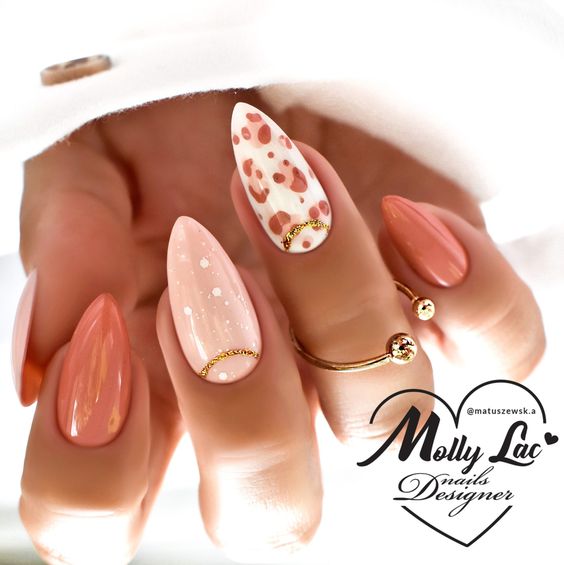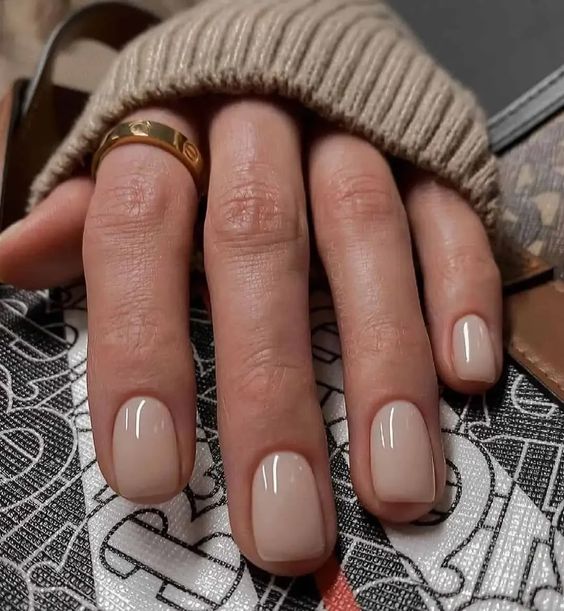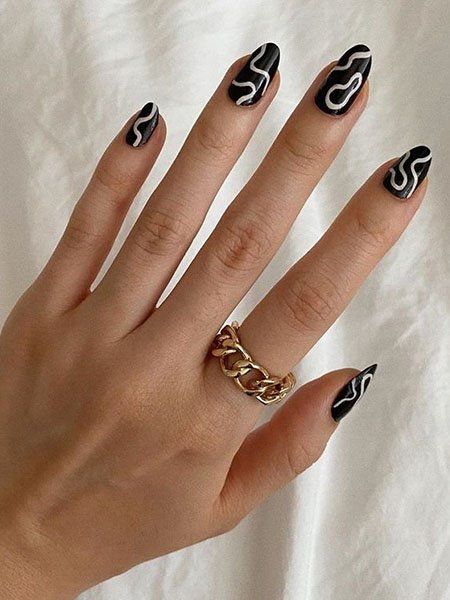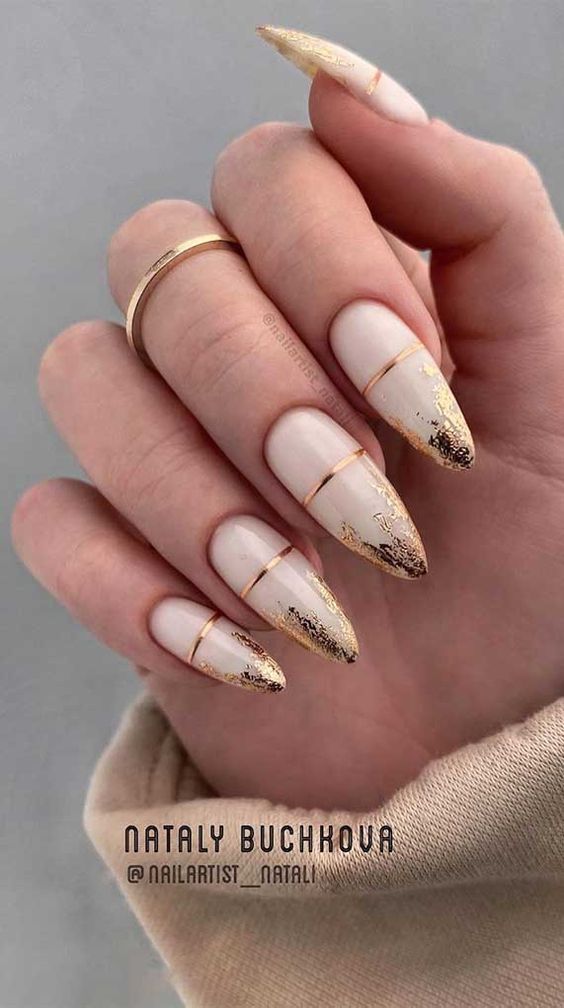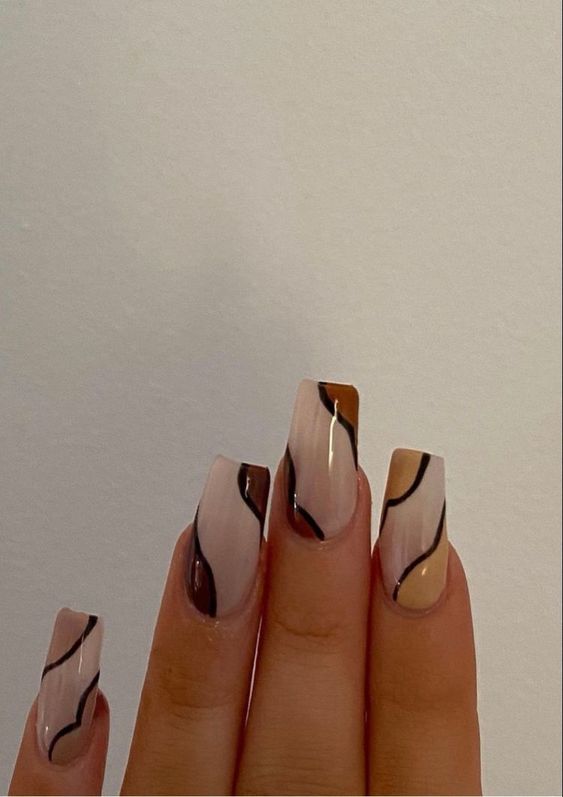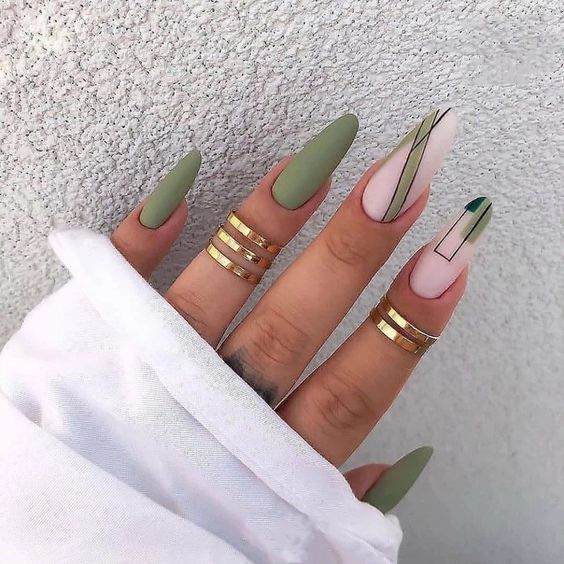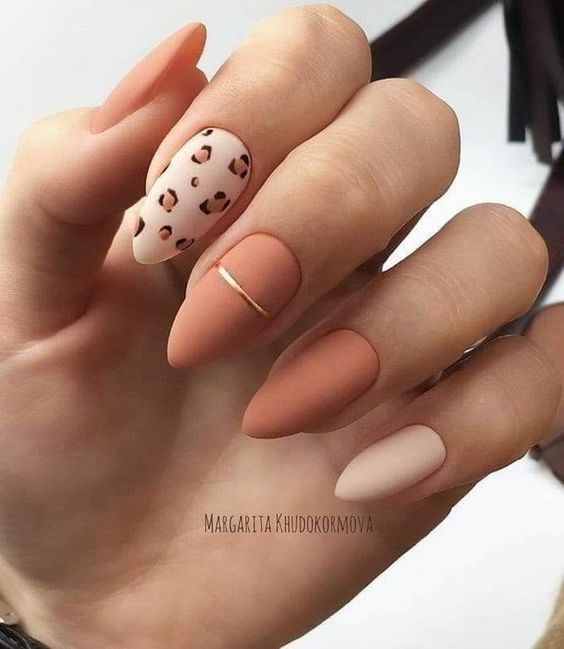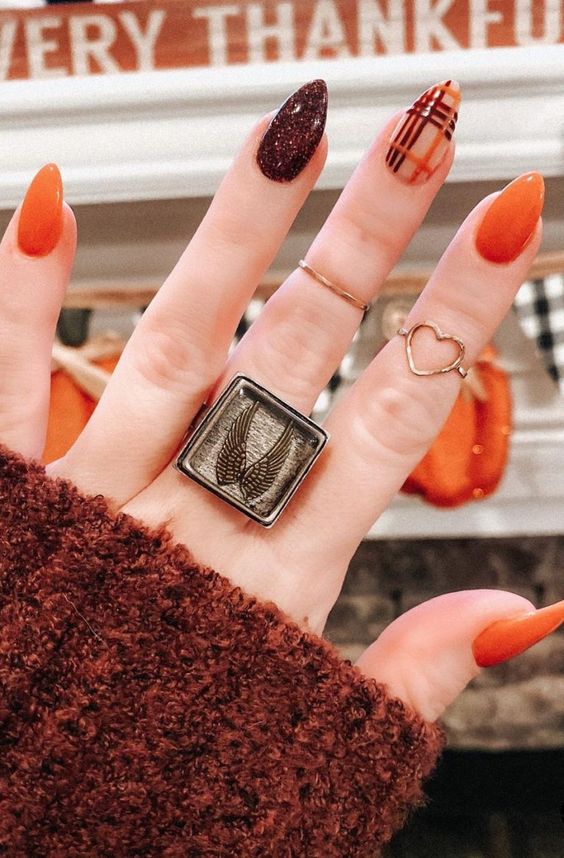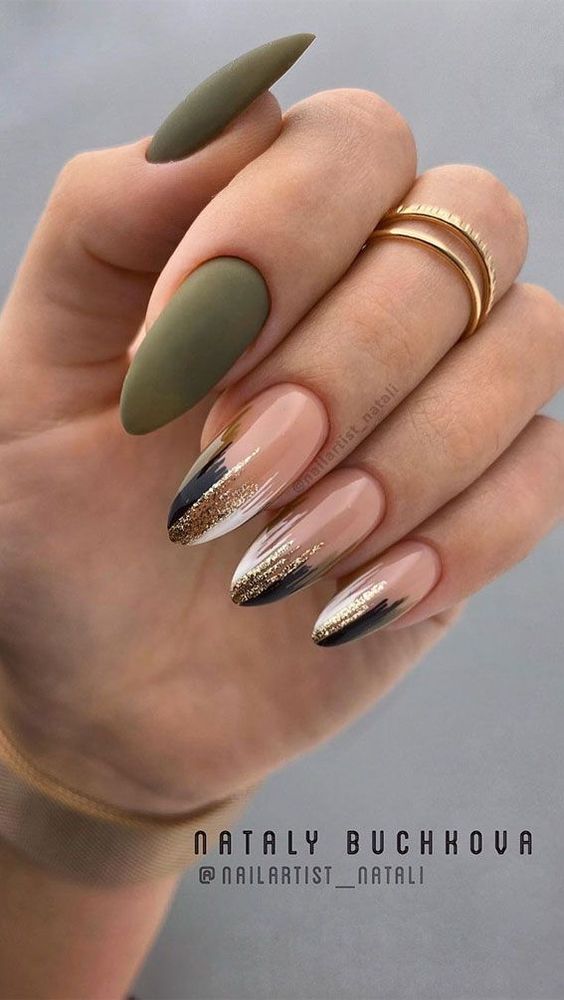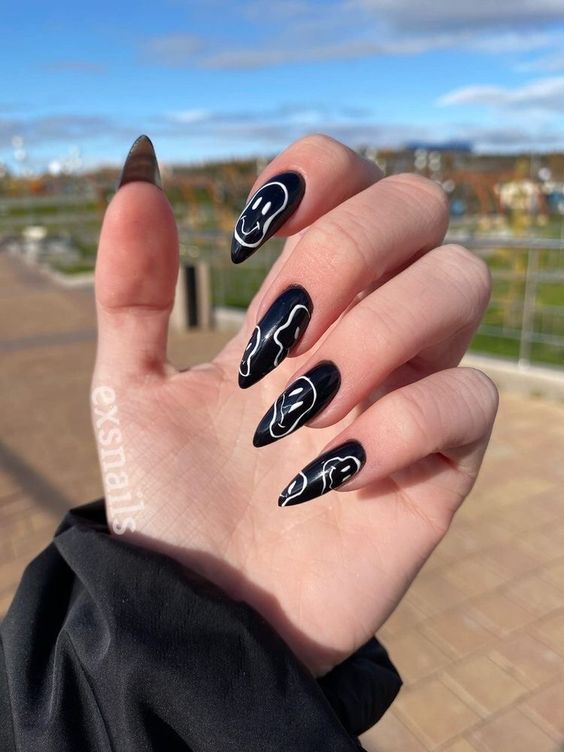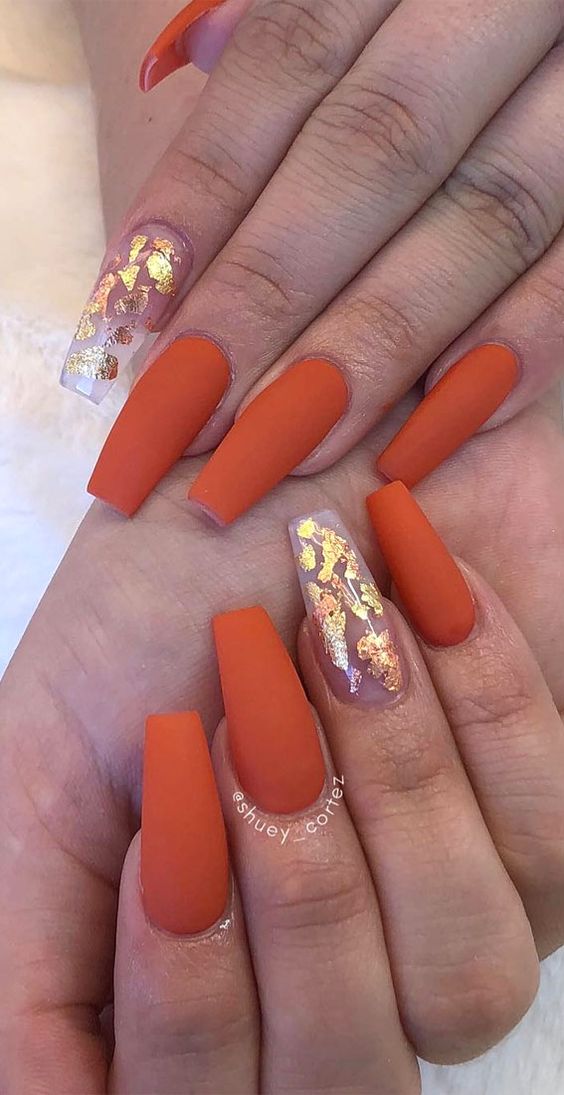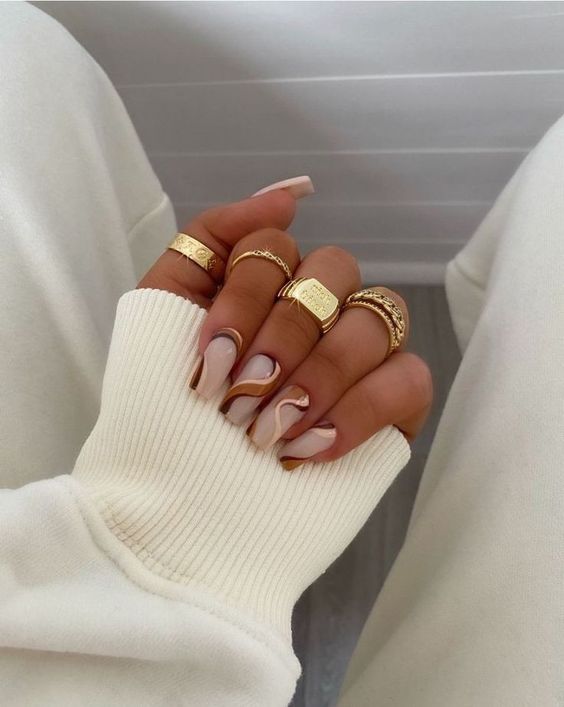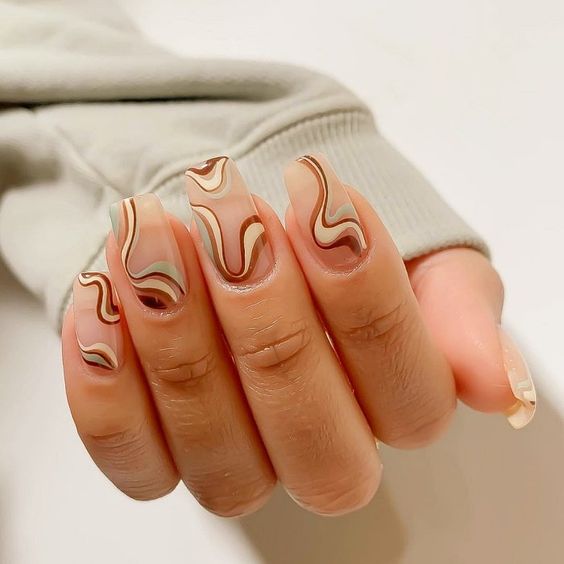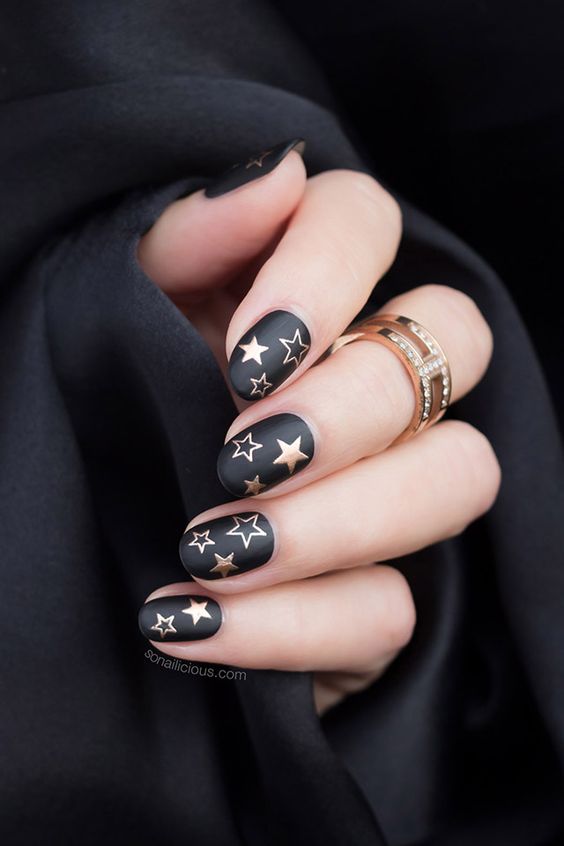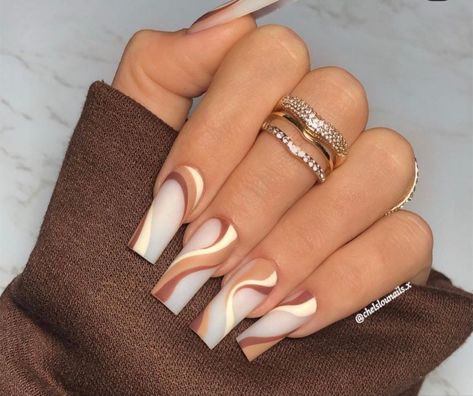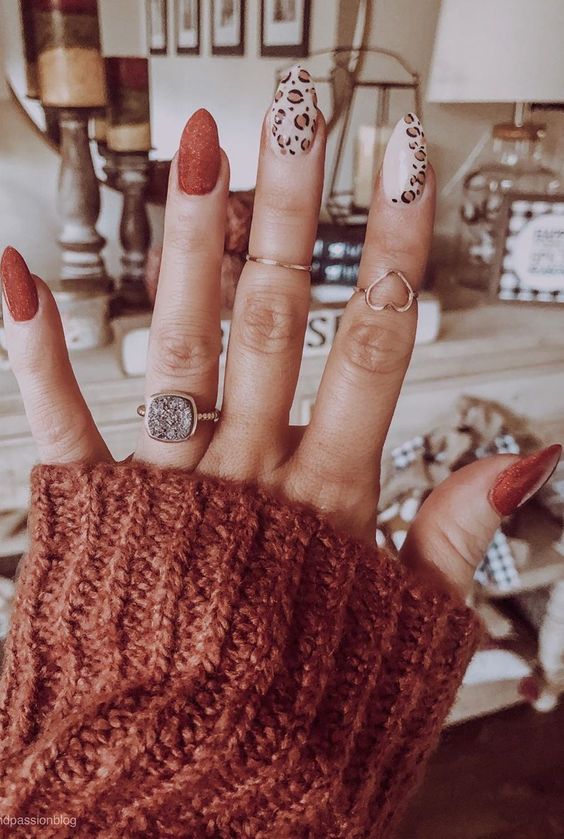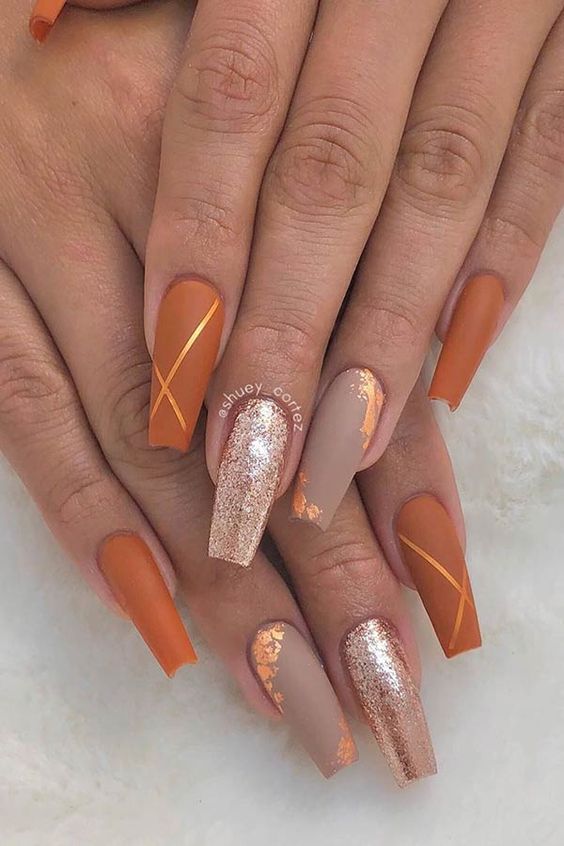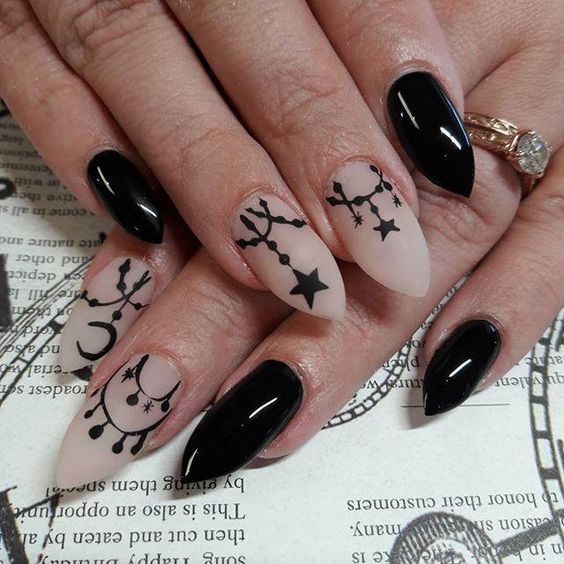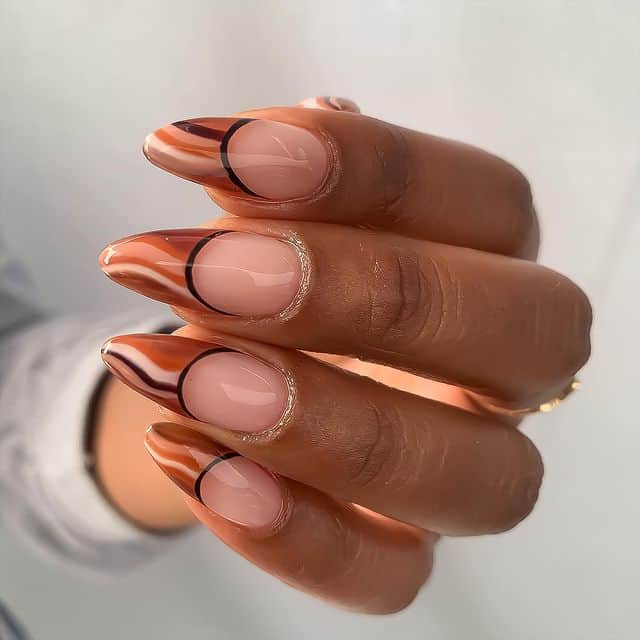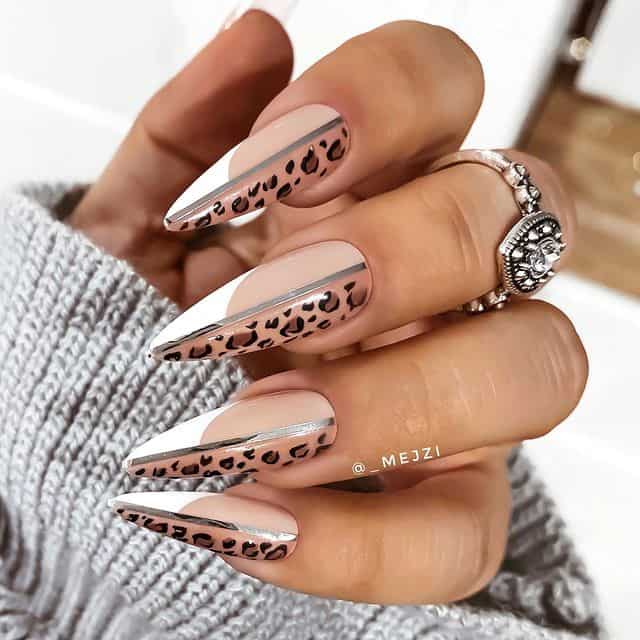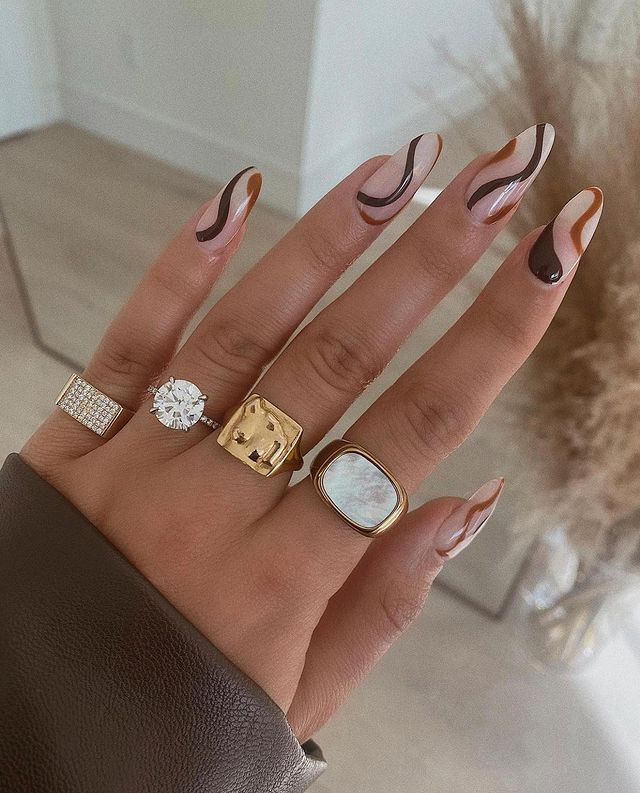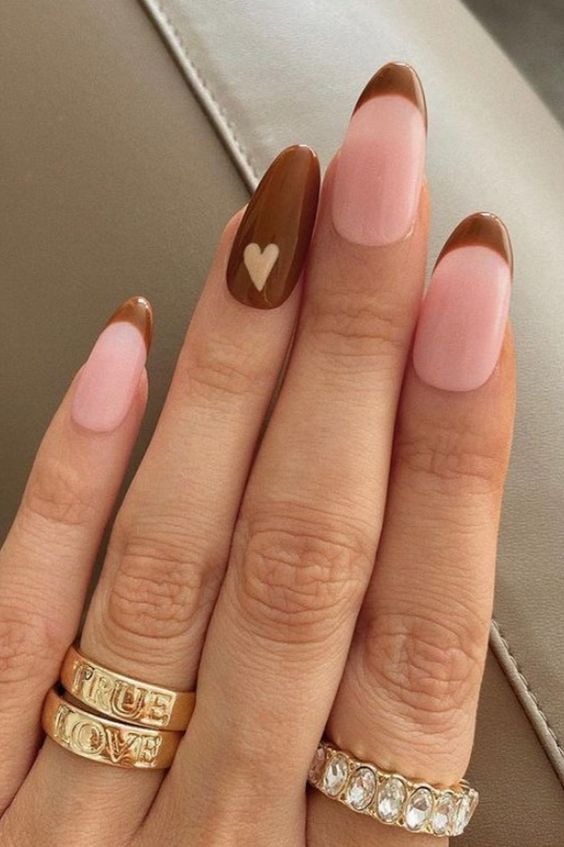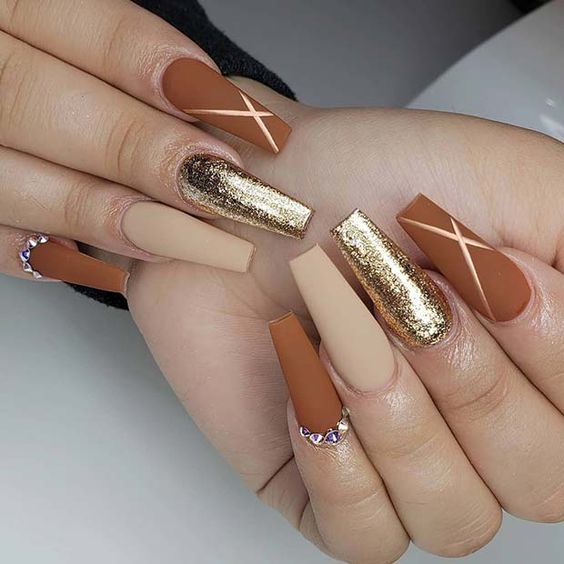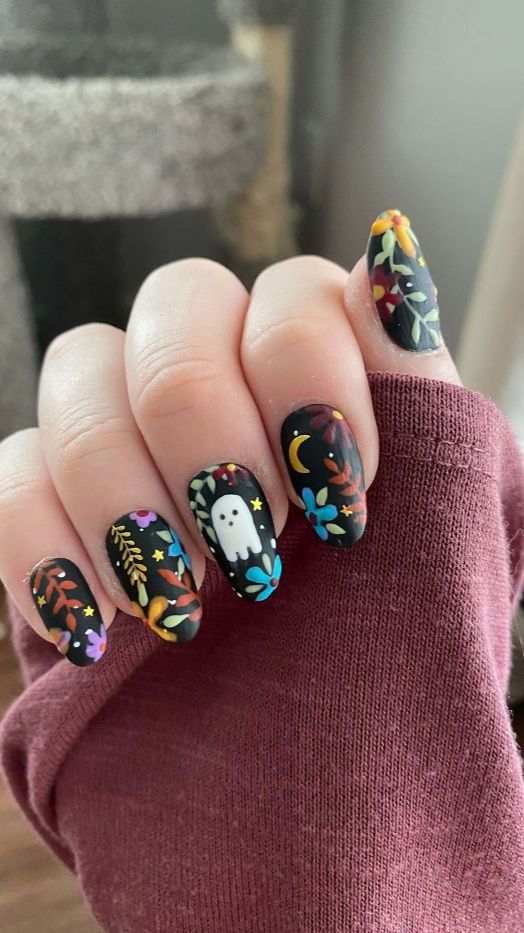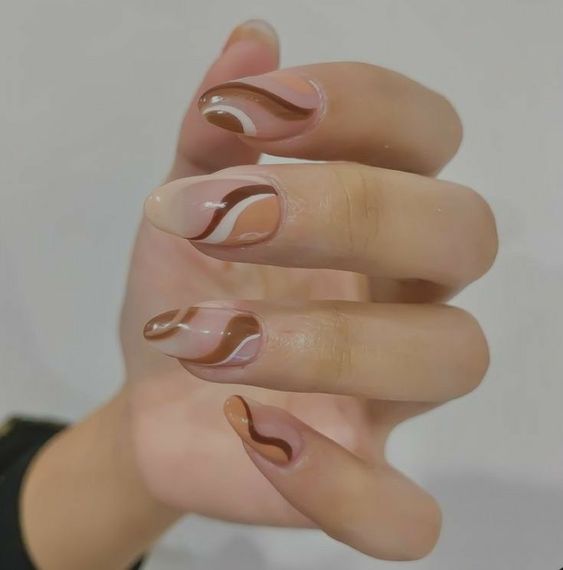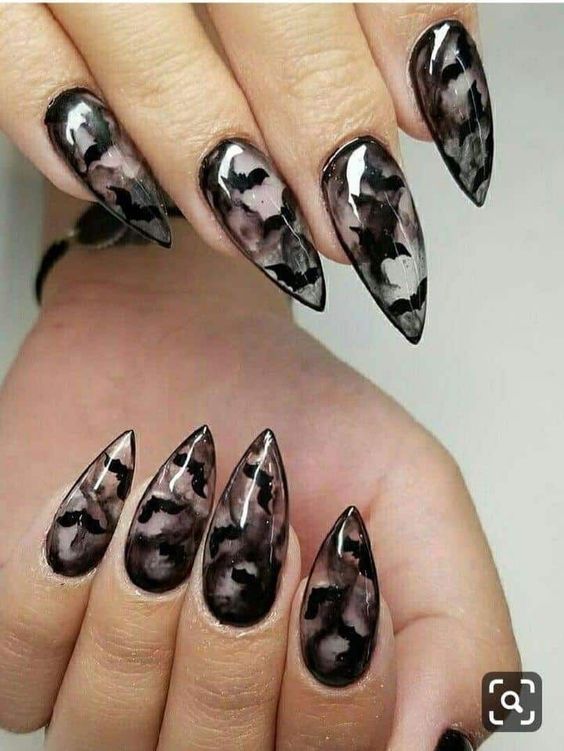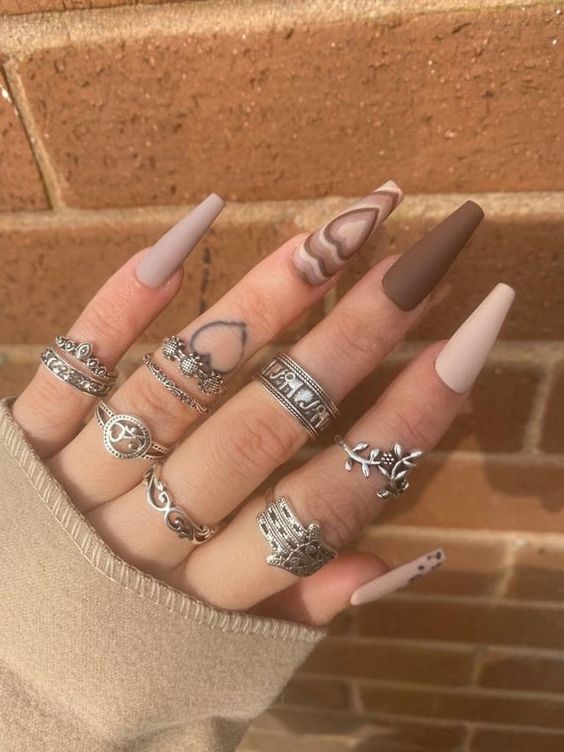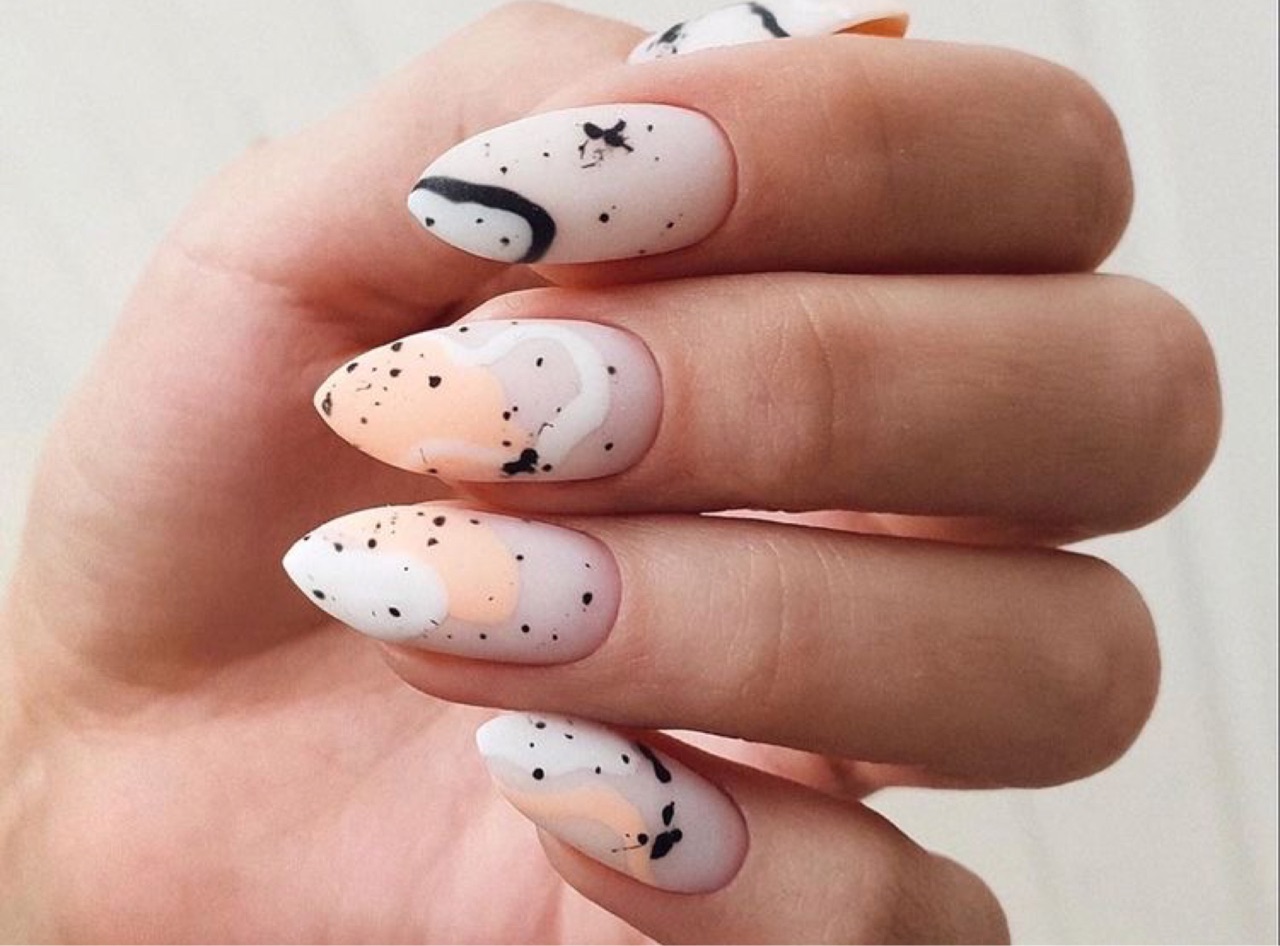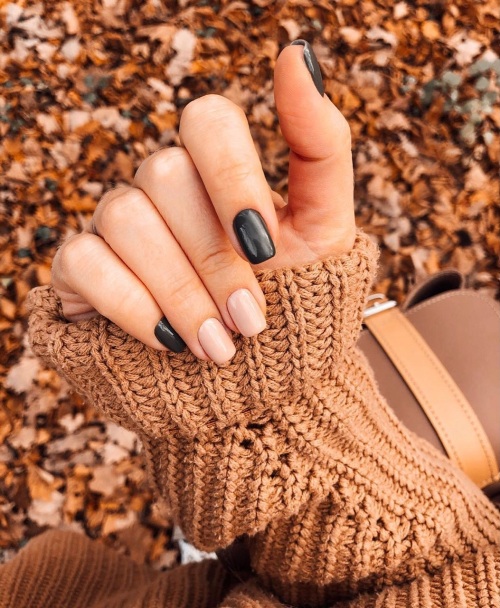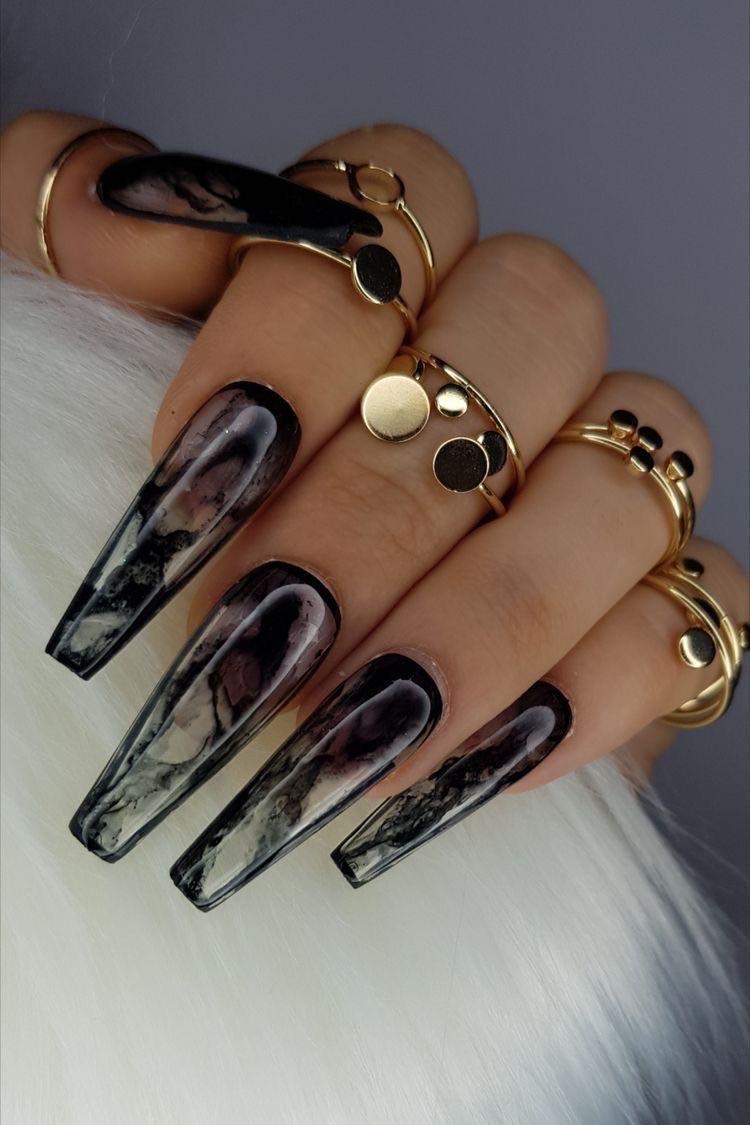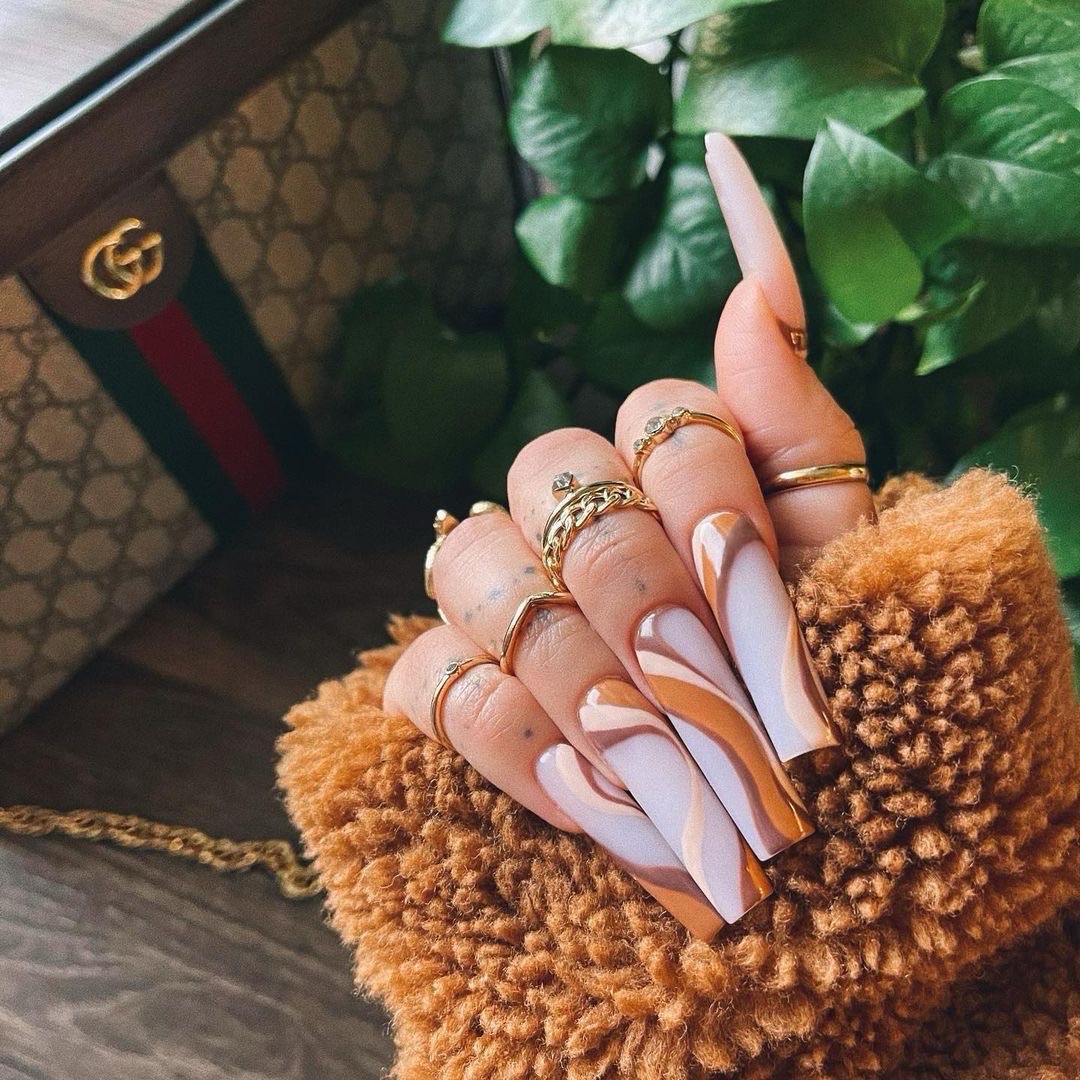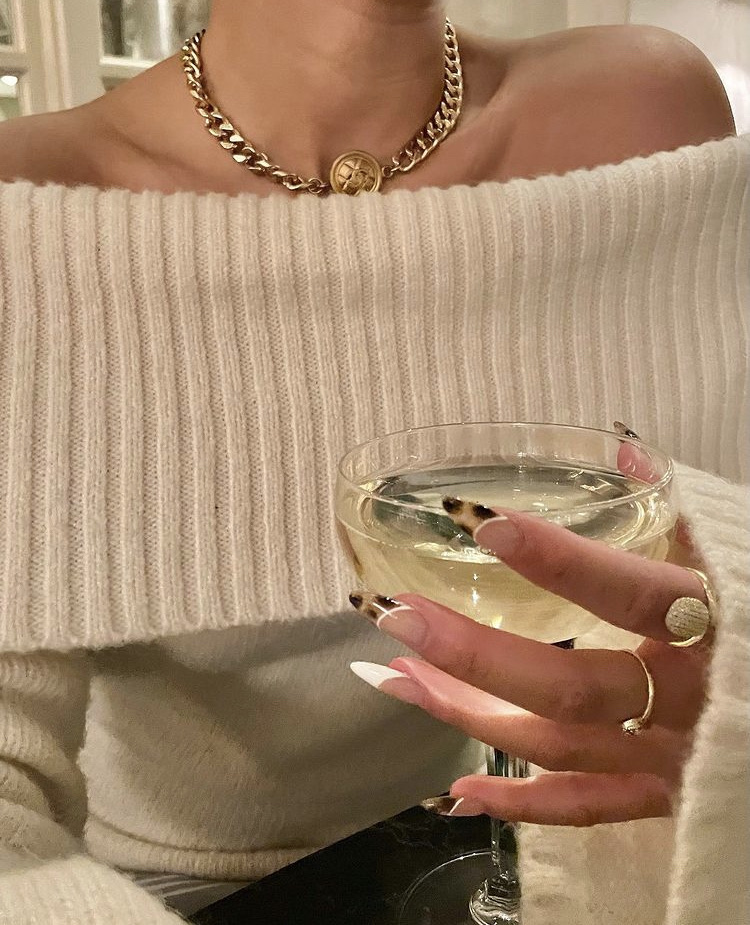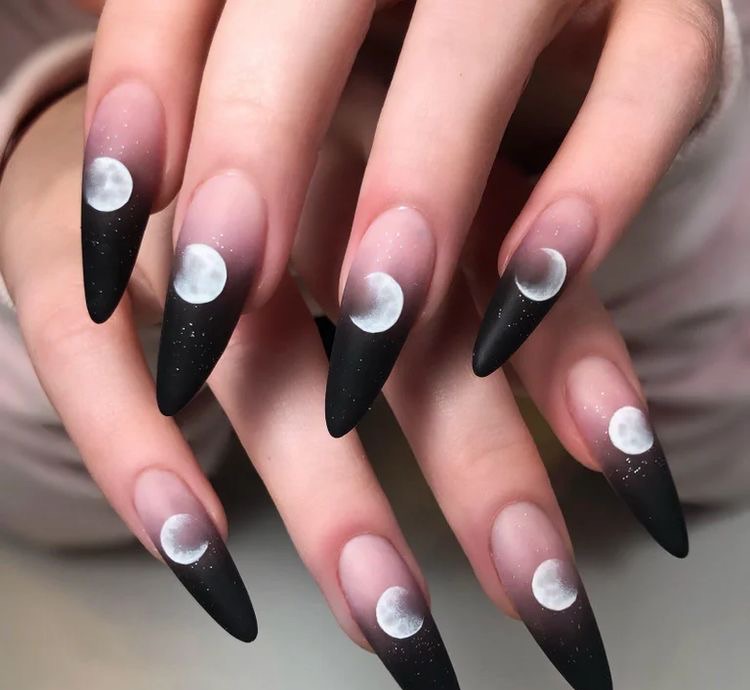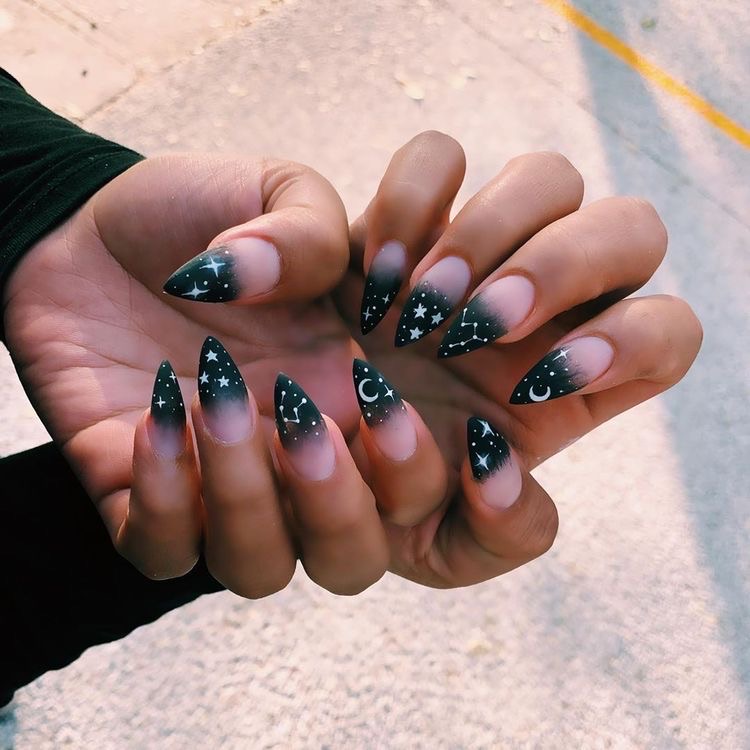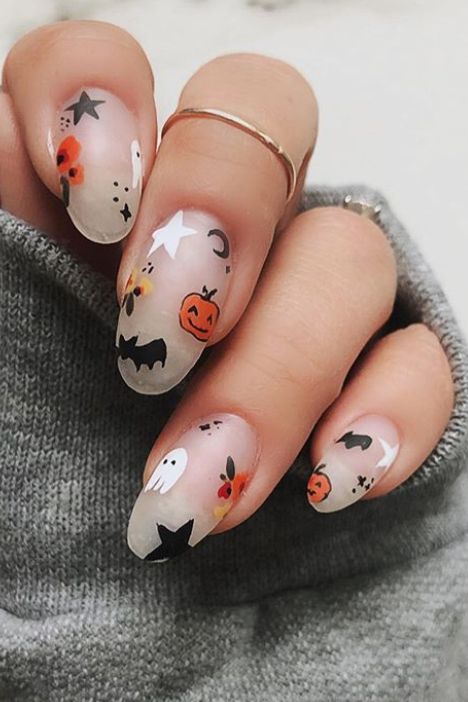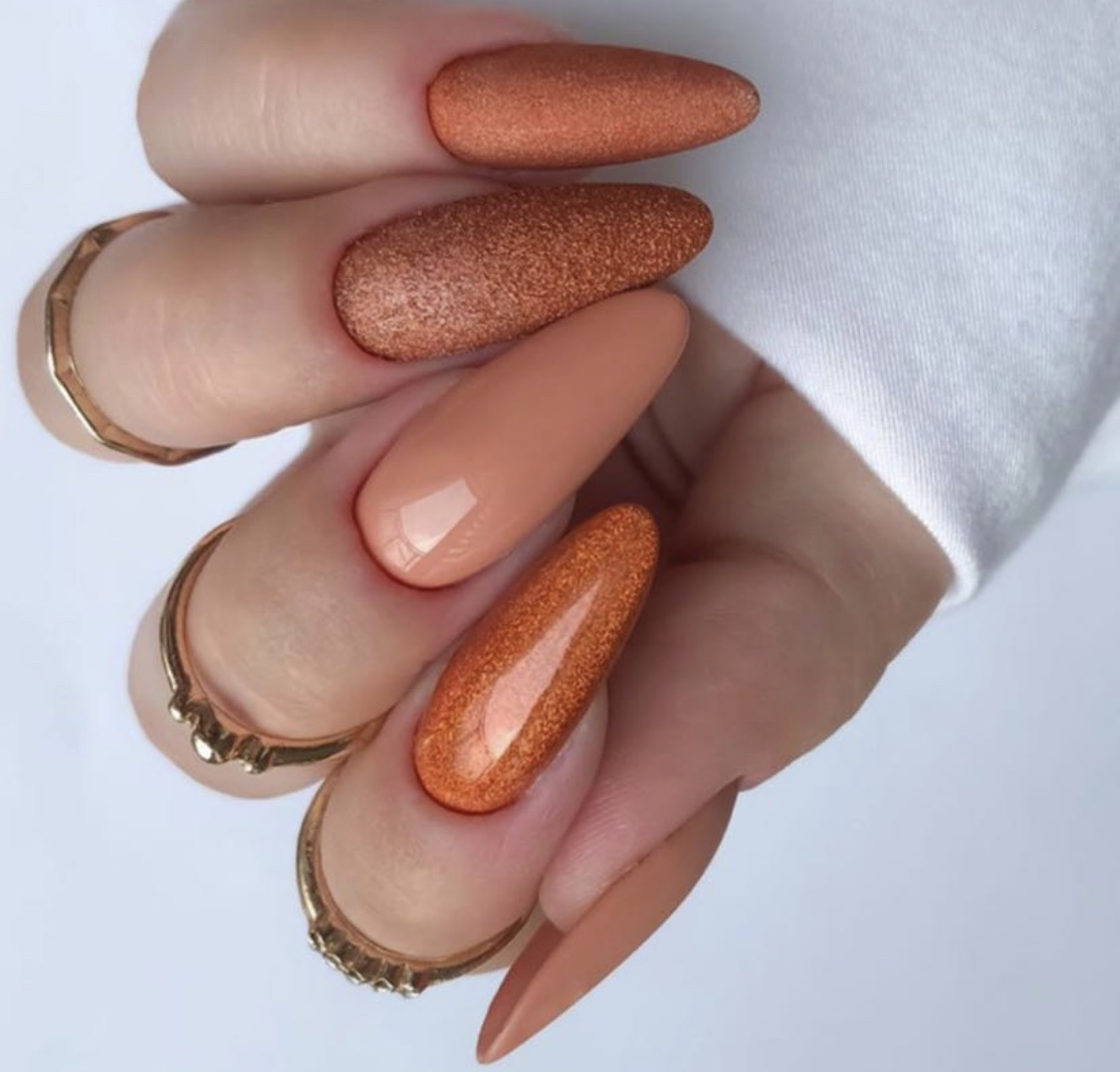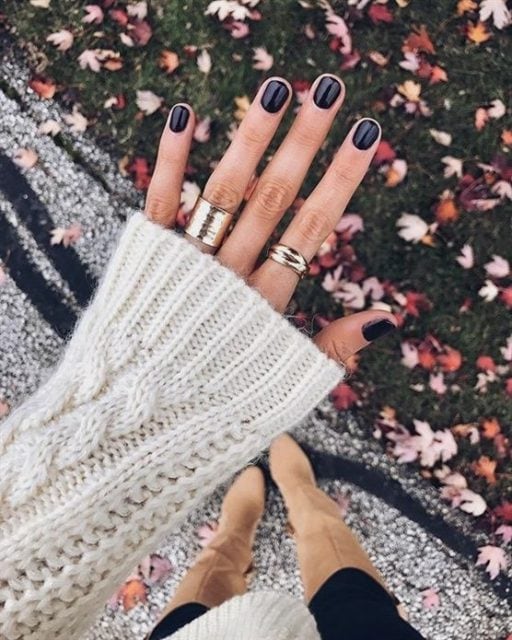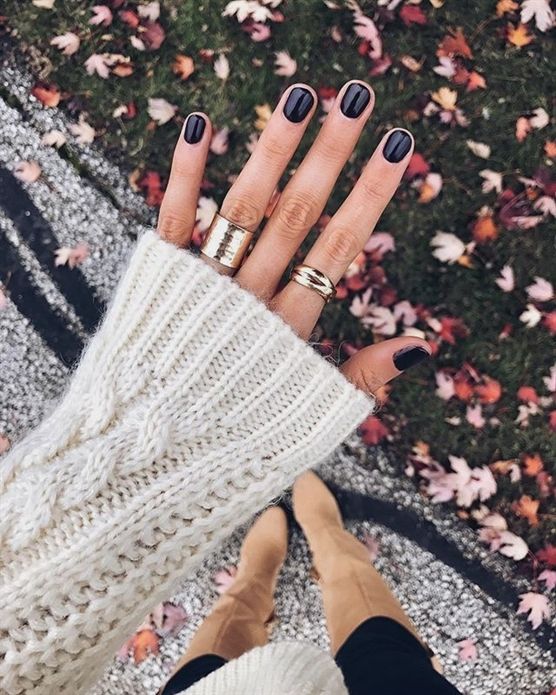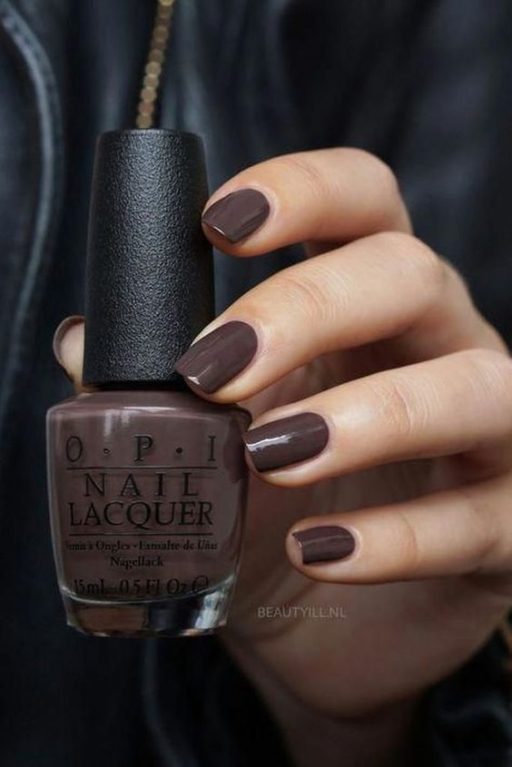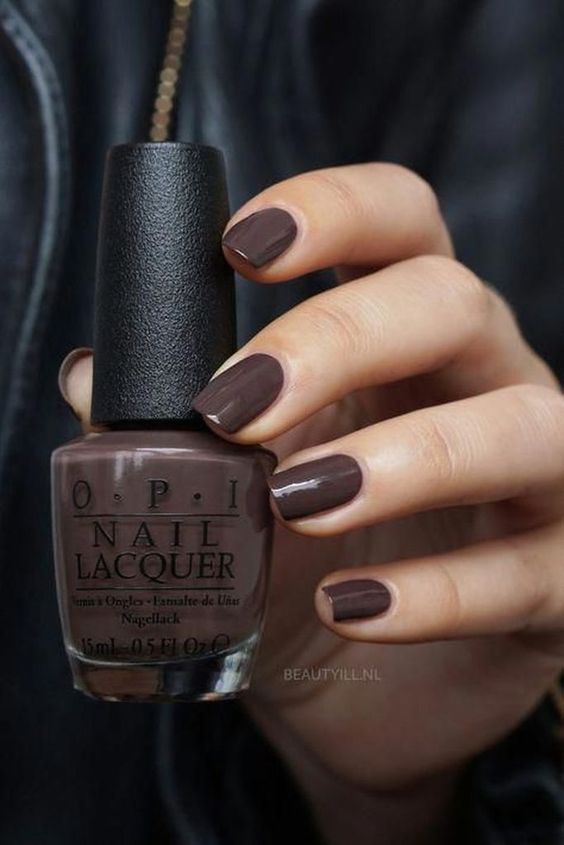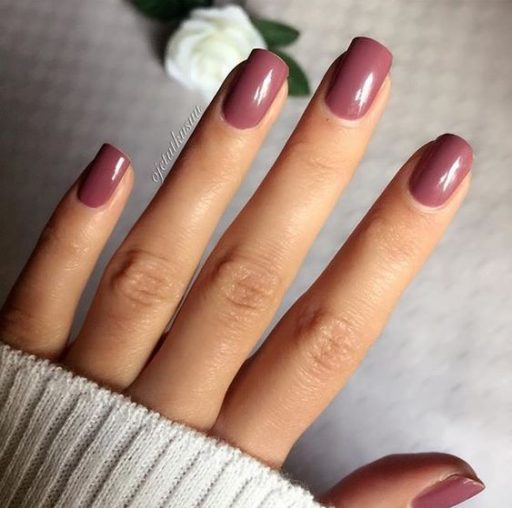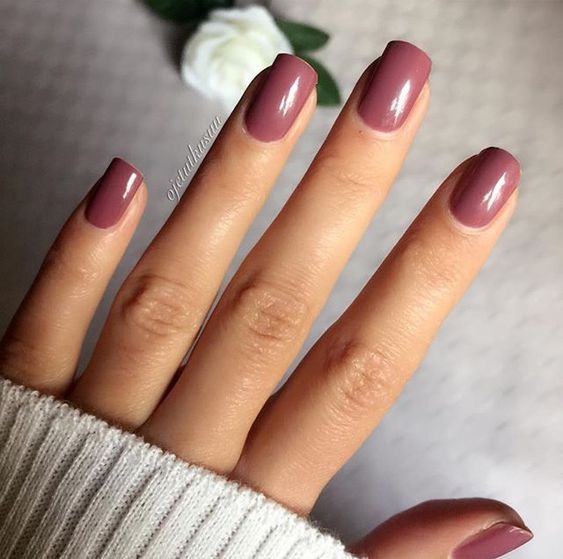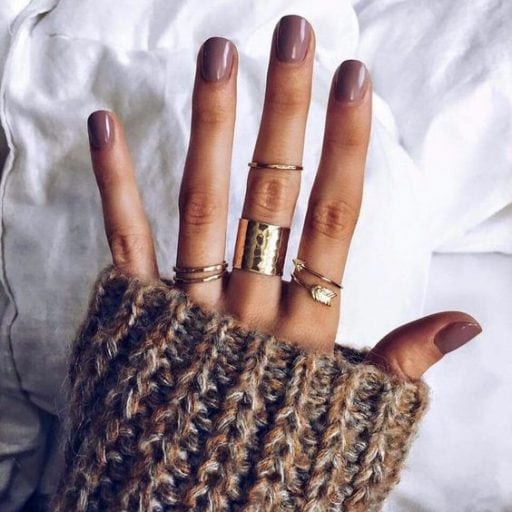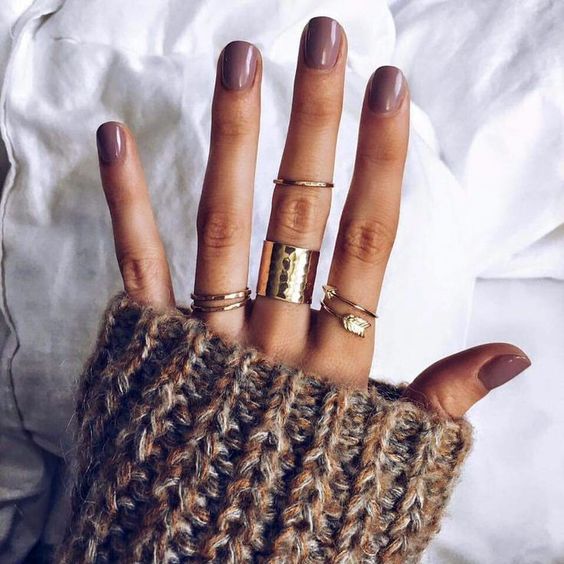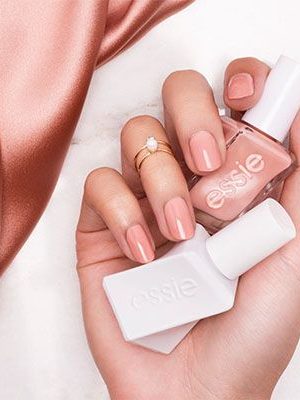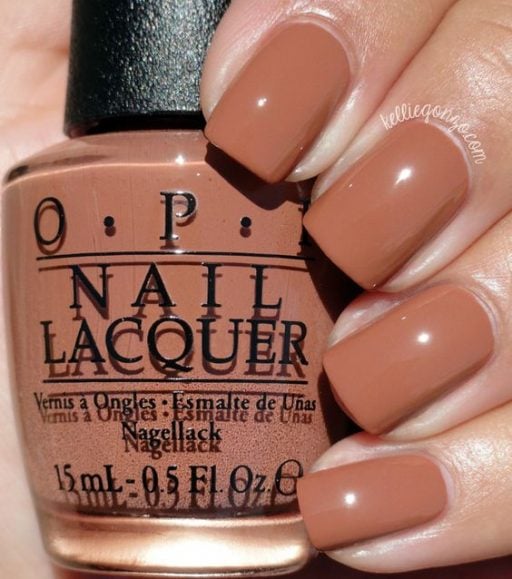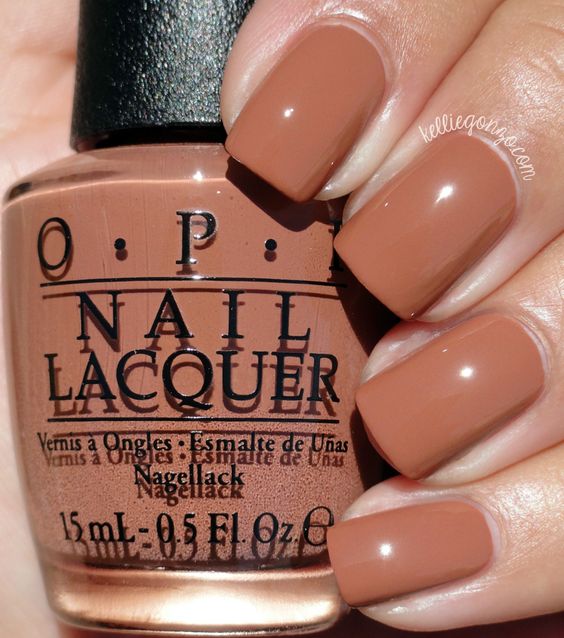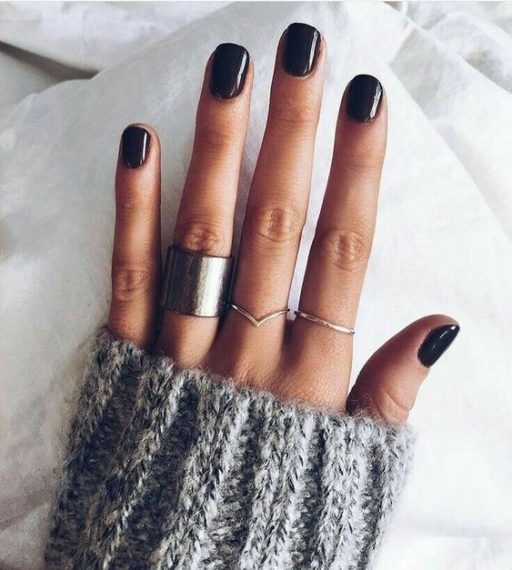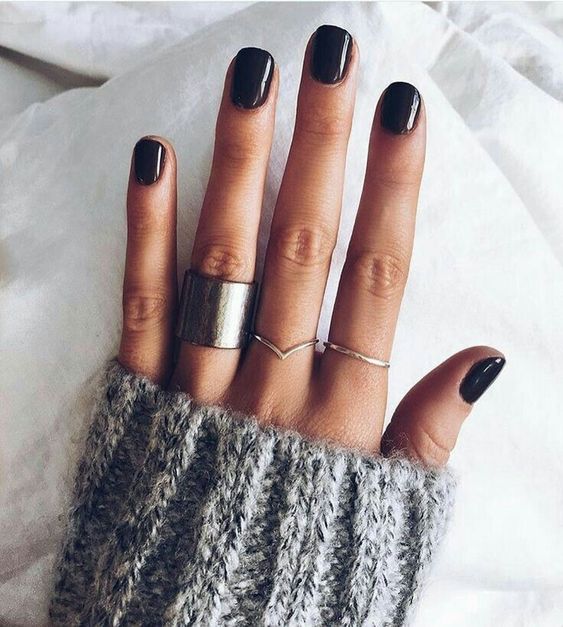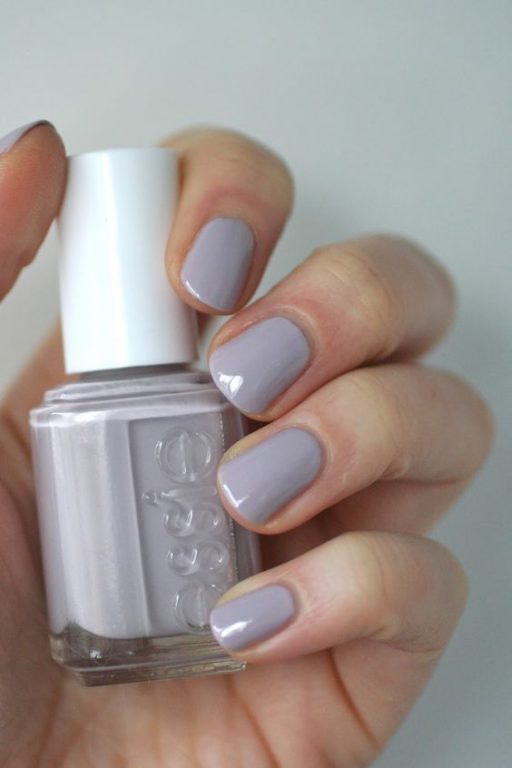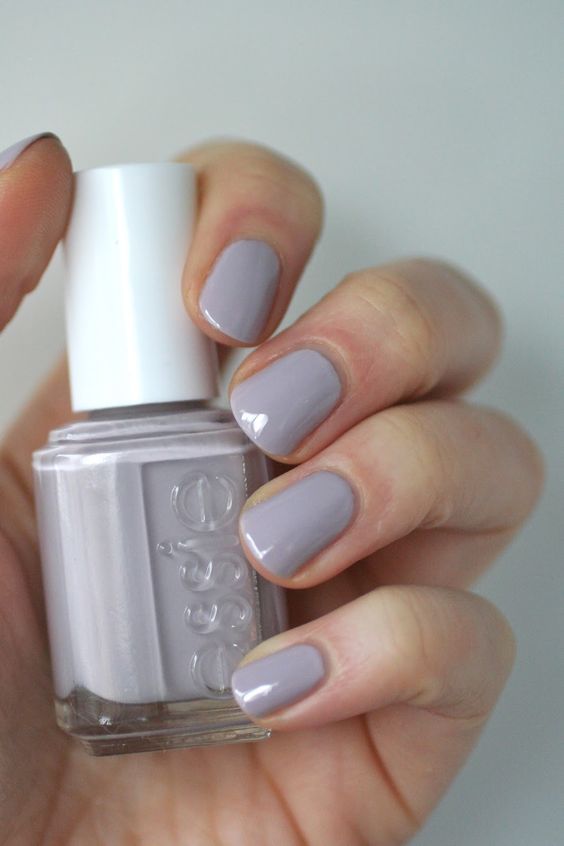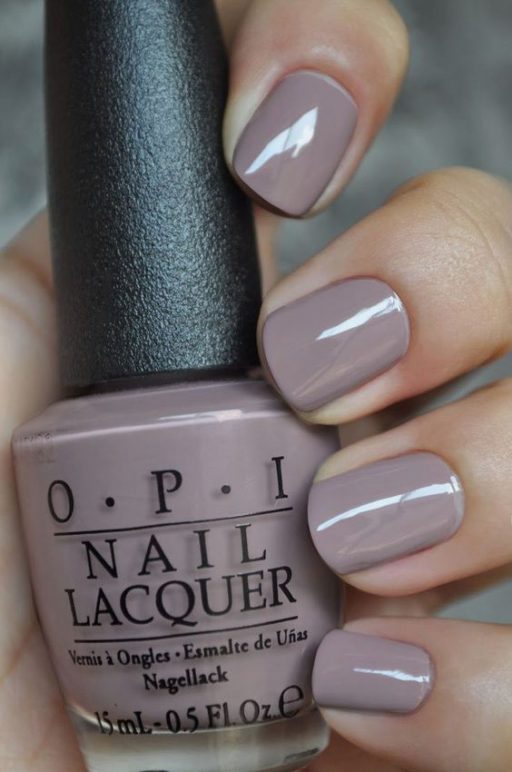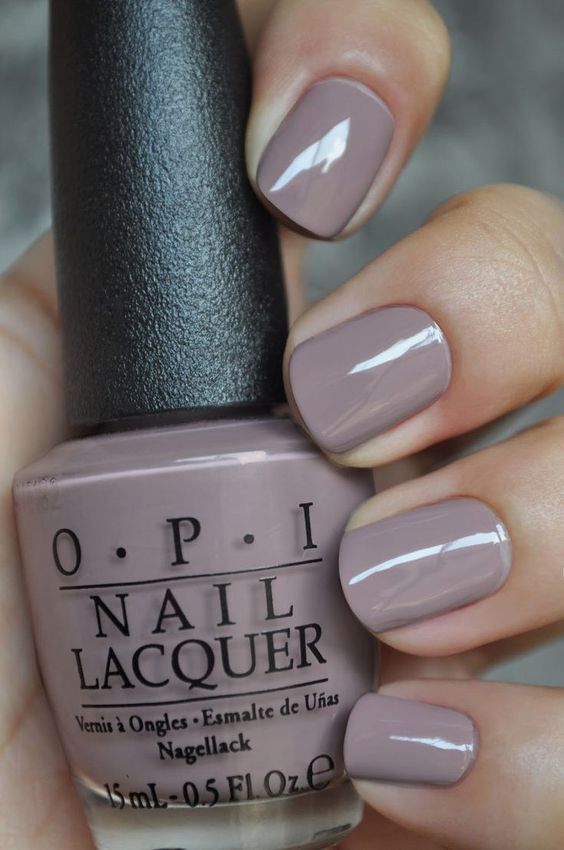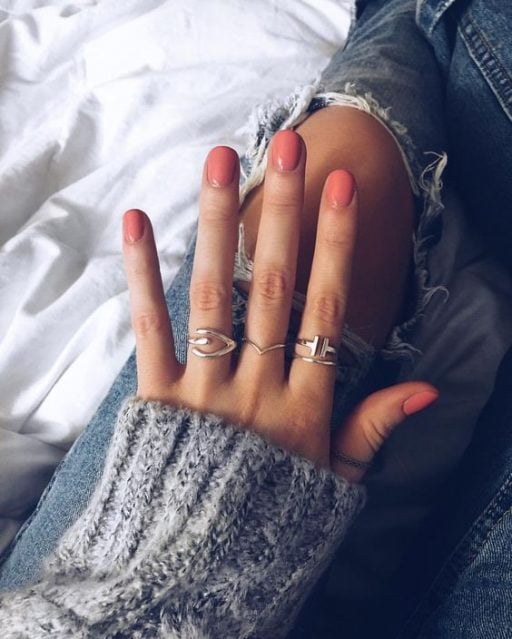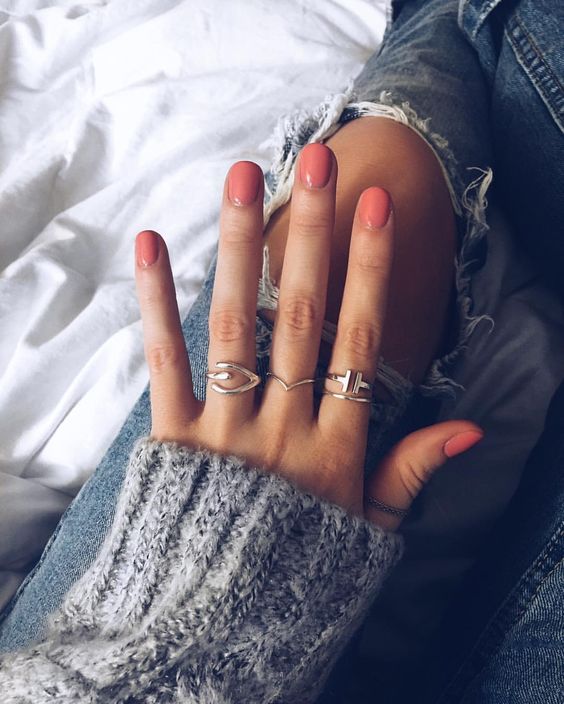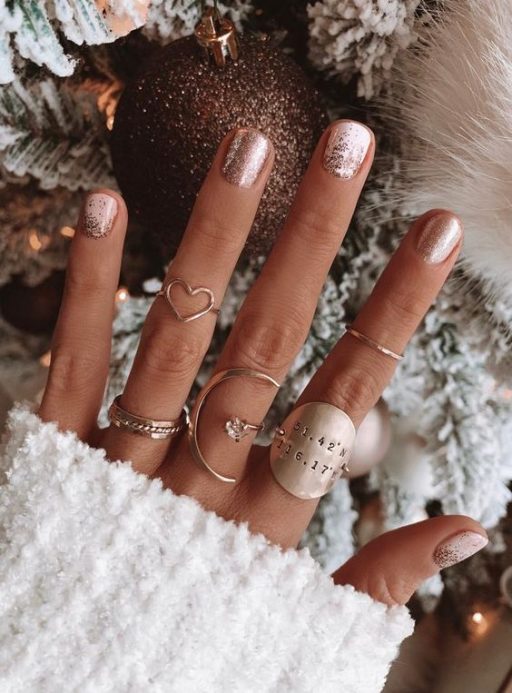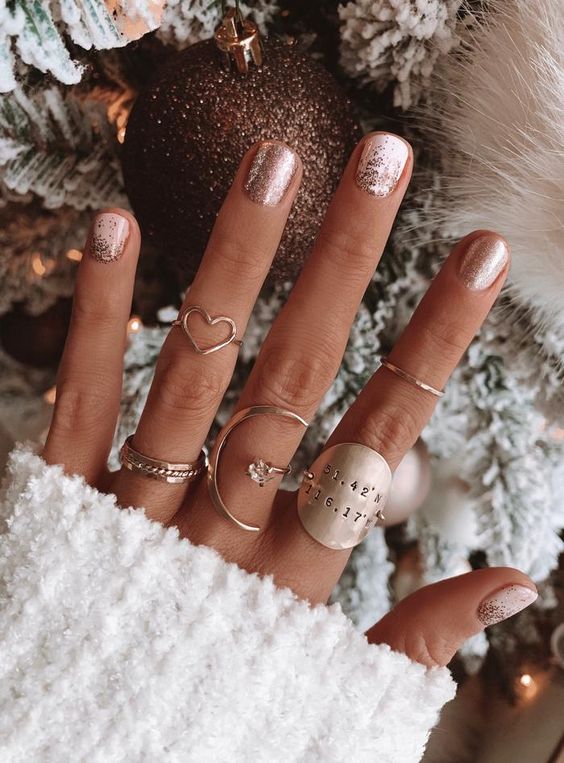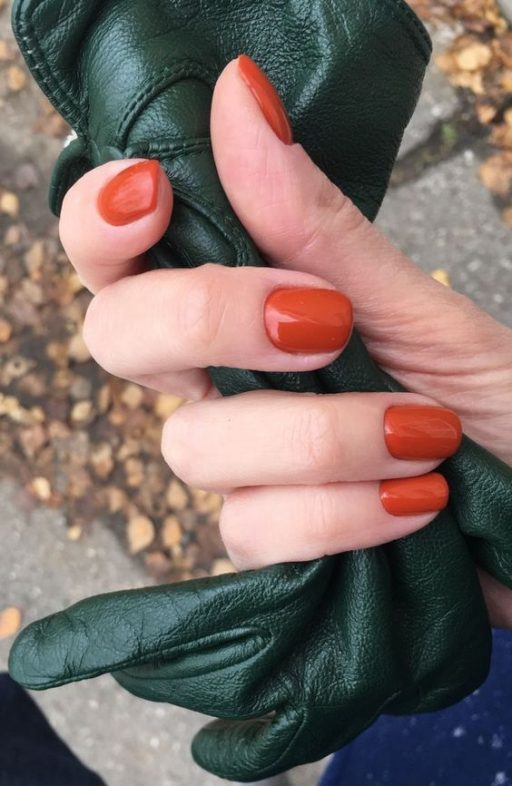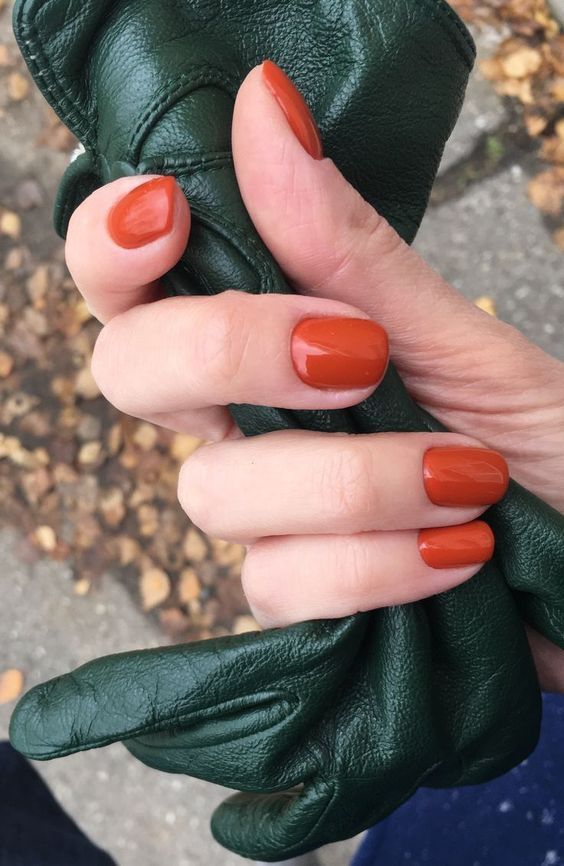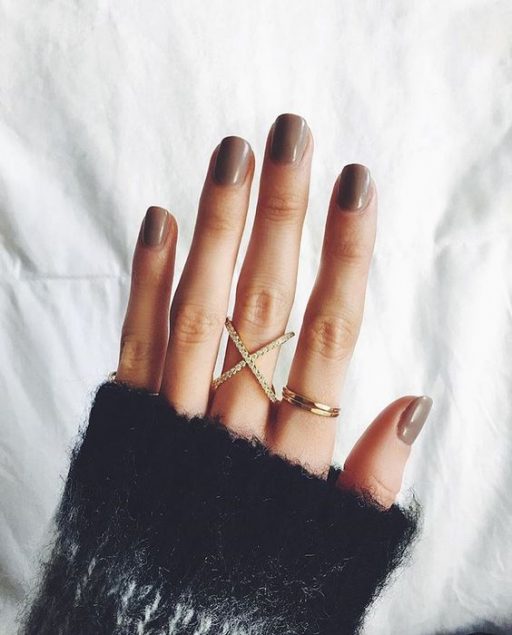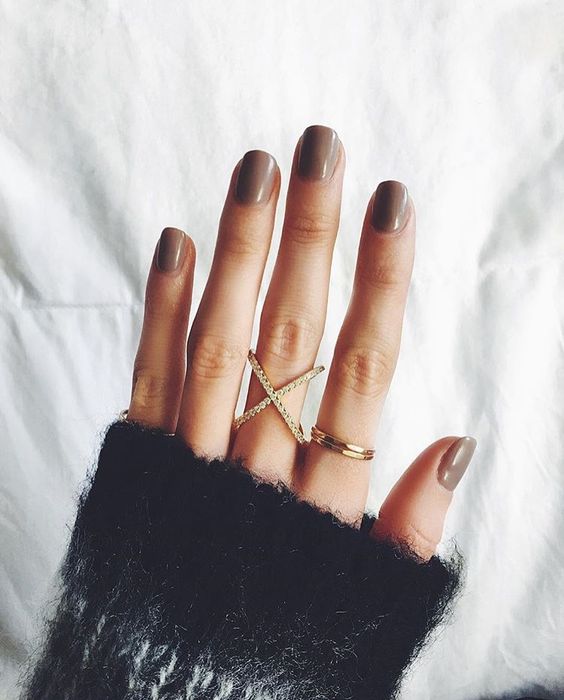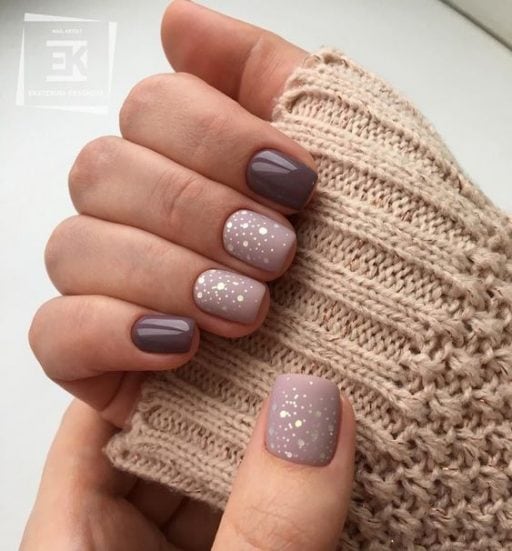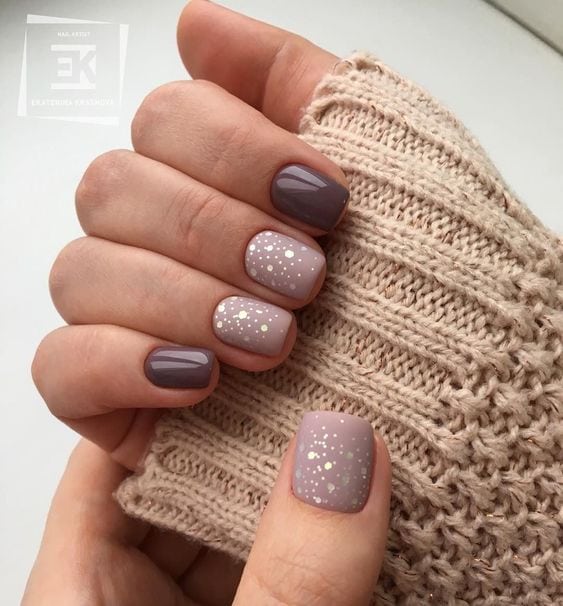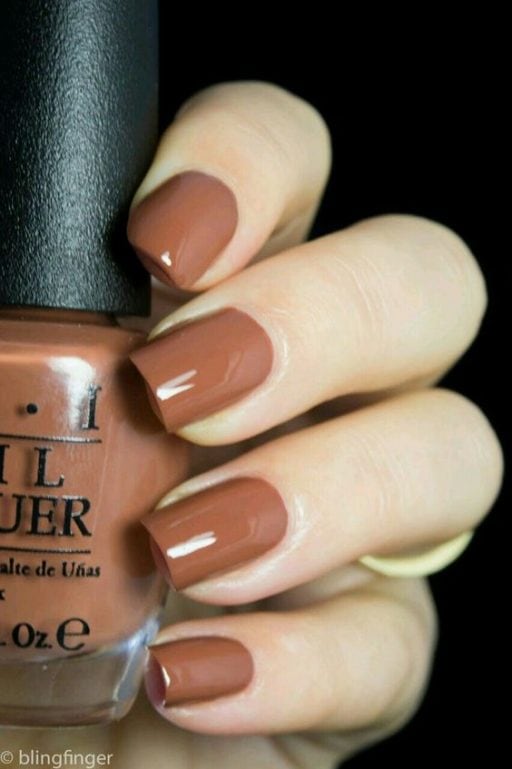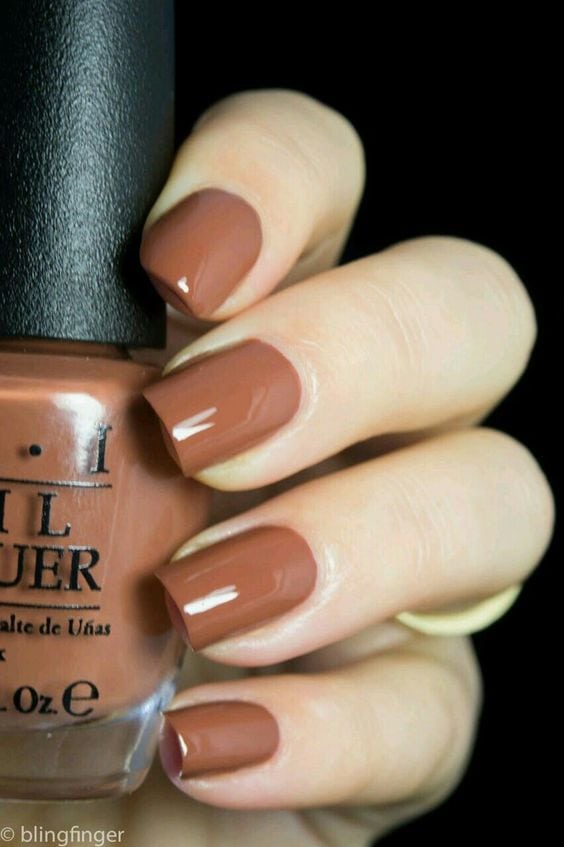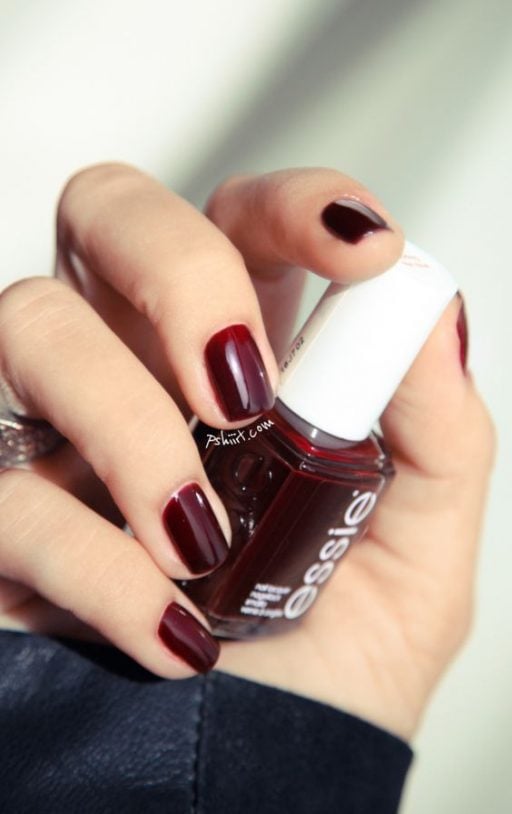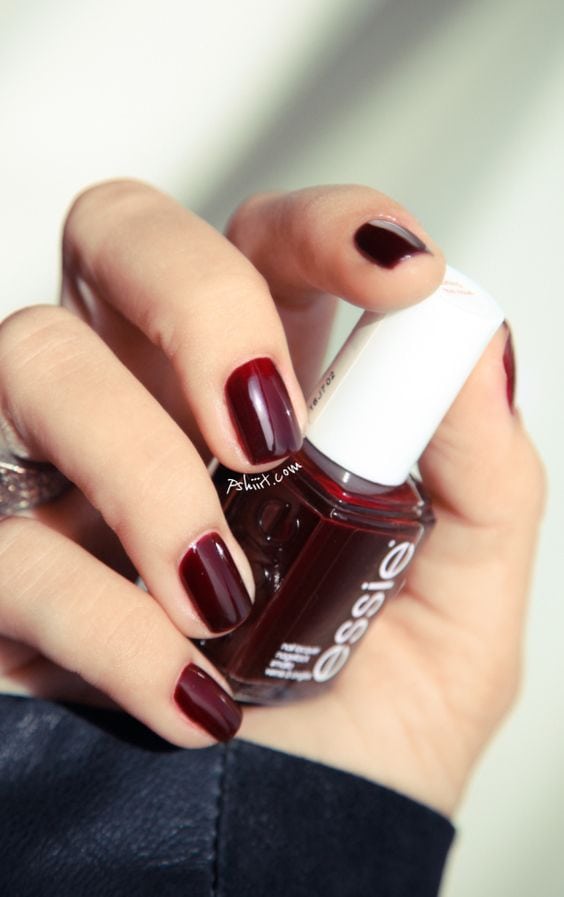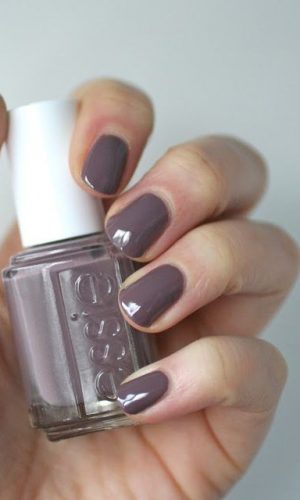 Autumn is a time when leaves change colors, the air turns crisp and becomes a bit chilly, and you can smell your mom's pumpkin pie from a mile away. A time for family get-togethers, festive Halloween costumes, apple cider drinking, hayrides in the nearby woods, and more fall festivities!
It will no doubt be a fabulous season if you're all about this autumnal vibe. So, of course, your nails need to go fall-appropriate too.
In case you still need some more ideas, I'm adding a few specific designs that I personally love here!
Fall Nail Art Ideas with Metallic Accents:
Metallic accents are a must in the fall season! They really make the look extra dark and gothic, which is just what we want for fall.
Gold or copper are classic choices so feel free to try both!
Fall Nail Ideas With Acrylic Paint:
Fall-inspired acrylic paint art design on your nails will be definitely in style this season. Use your imagination and add a leaf, flower, or any other pattern to the mix.
Nude and Gold Fall Mani:
If you want a subtle fall nail design with no sparkle whatsoever, go for this nude autumn nail art with gold accents. It's oh so classy!
Autumnal Nail Art Ideas:
Autumn floral leaves print on your nails is what you need for autumn. In order to do this, prepare some leaves and press them onto your nails several times with a clear topcoat in between.
Cool Gel Manicure for Autumn:
A classy, stylish look perfect for autumn nails ideas . You can also do this with regular nail polishes, but gel is more durable and long-lasting.
Fall Nail Ideas With Flowers:
Leaves are very popular in fall nail art designs , but once in a while it's OK to go for flowers as well! This is an especially great way to perk up your nails if they're bare or too short. This fall flower nail art tutorial is super easy and pretty to boot!
Fall Nail Ideas With Pointed Accents:
Also known as stiletto nails , this design is for those who want something different, but not too crazy (as compared to other fall nail ideas ). You can do both the base color and pointed accents in the same color family or choose contrasting hues.
Fall Nail Art With Leaves:
Leaf print nails are a wonderful fall nail art idea because they're so easy to create! Just grab one of your leaf prints and press it lightly onto your nails multiple times (this works best with light, sheer colors). Voila, you have leaf print nails!
Autumn Nail Art with Acrylic Paint and a Scarf:
So this fall nail art is not only lovely, but also super creative. You create the scarf design by using any patterned paper you want (or even old book pages) – then you just tape it around your nails in the shape of a scarf! This is one of my favorite unique fall nails ideas.
Fall Nails With Cherry Blossoms:
A beautiful idea for fall nail art, cherry blossom nails are perfect if you want a sunny and bright look that's still appropriate for the season. Plus, they're very cute on long nails!
Fall Nail Ideas With Floral Accents:
This is an easy-to-do, classy fall nail design for short nails . Just paint your base color and add thin white lines over it with a striping or dotting tool.
Fall Nails Ideas With Geometric Accents:
A perfect choice if you want to stand out from the crowd this fall! Fall geometric accents are fun and oh so fashionable at the same time.
Fall Nails With Glitter and Studs:
An autumn nail art design that's both festive and glamorous! This one is a bit more advanced because it involves using glitters, studs, glue, and a lot of patience. But the end result is definitely worth it!
Fall Nail Ideas With Stars:
Who says fall nail art can't be fun and playful? If you prefer something less flashy, then go for this simple yet eye-catching fall nail design.
Fall Nail Art For Short Nails:
A classy look that's ideal for short nails . However, it will look just as lovely on long nails if you do a thinner line. You can also omit the top coat for a more natural look.
Fall Nails With Stripes:
A playful fall nail idea that's easy to do! Just paint your nails in any color, and then add stripes with a contrasting hue using thin tape as guides. When you remove the tape, you'll have beautiful autumnal nails!
Fall Nails With Water Marble Accents:
Water marbling is a fun way to create unique designs on your nails for fall. For this one, you'll need water marbling polish and marbling tools (or toothpicks) so that the design doesn't get messed up when you're done with it.
Fall Nail Ideas With Glitter Accents:
Glitter is back in fashion this fall, and it's definitely a top choice for nail art. If you don't want to go too over the top, then just add glitter accents! No need to paint your entire nails with glitters… that's way too much sparkle!
Fall Nail Art With Red Accents:
This fall nail design is gorgeous and sophisticated – and it's also very simple to do. Just paint your base with a red hue, and then add thin white lines over it using a striping or dotting tool.
For a lot of people, fall is the best time to invest in new nail polish. If you're looking for some ideas on how to update your manicure this season and still stay within budget, we've got just the thing!
We hope that these designs inspire you to try something new or give yourself an excuse to purchase a few more bottles of color. Remember – if all else fails, there's always stick-on nails!