Looking for strawberry margaritas to add to your summer menu? Well, it's time to elevate your summer gatherings with a refreshing burst of these delicious strawberry margarita recipes to try this hot season!
As the sun-drenched days of summer roll in, there's nothing quite like the refreshing burst of flavor that comes from a perfectly crafted strawberry margarita. After all, very few drinks can rival its allure. With its vibrant hue and tantalizing blend of sweet strawberries, zesty lime, and the spirited essence of tequila, each sip takes you on a sensory adventure.
Without a doubt, this beloved cocktail has become synonymous with the carefree spirit of the season! What's more, strawberry margaritas are versatile drinks you can do in all sorts of summery combinations to spice up this sweet cocktail. You'll certainly be spoilt for choice in this collection of strawberry margarita recipes! Keep scrolling to find out more.
Different Kinds Of Strawberry Margaritas
In my quest to uncover new dimensions of flavor, let me introduce you to an array of creative strawberry margarita variations.
While there are many ways to do a strawberry margarita, you can never go wrong with a classic recipe. This timeless rendition showcases the simplicity and perfection of the original recipe. Combining the pure essence of fresh strawberries, the invigorating tang of lime juice, and the smooth, smoky undertones of tequila, the classic strawberry margarita captures the essence of summer in its purest form.
But as the summer heat intensifies, you can venture into the realm of frozen strawberry margaritas. Where icy indulgence awaits! Delight your taste buds with the slushy texture and cool refreshment of this frozen variation.
For those craving an extra kick, there is also a strawberry jalapeño margarita recipe that promises a thrilling fusion of sweet and spicy. It combines the heat of jalapeño peppers with the lusciousness of strawberries.
Other strawberry margarita combinations could also include a sparkling variant. Where the marriage of bubbles and strawberries creates an enchanting celebration of flavors. Or, transport yourself to a tropical paradise with the creamy and exotic blend of strawberry coconut margarita, offering a taste of sun-soaked beaches in every sip.
For a touch of herbal freshness, the strawberry basil margarita infuses the cocktail with the aromatic essence of basil, providing a delightful twist to the classic recipe.
But regardless of how you're looking to enjoy your summer with this refreshing cocktail, you'll definitely be asking for more once you try out the recipes I have curated below just for you!
Strawberry Margarita Recipes To Try Out This Summer
As summer beckons with its warmth and joy, let the enchanting world of strawberry margaritas be your companion on this delightful journey. From the timeless allure of the classic rendition to the tantalizing creativity of unique variations as well as some non-alcoholic options, these refreshing concoctions offer a symphony of flavors that will transport you to sun-kissed moments of bliss.
So, grab your cocktail shaker, gather your friends, and indulge in the pure pleasure of a perfectly crafted strawberry margarita with these recipes, as you sip your way into the heart of summer. Cheers!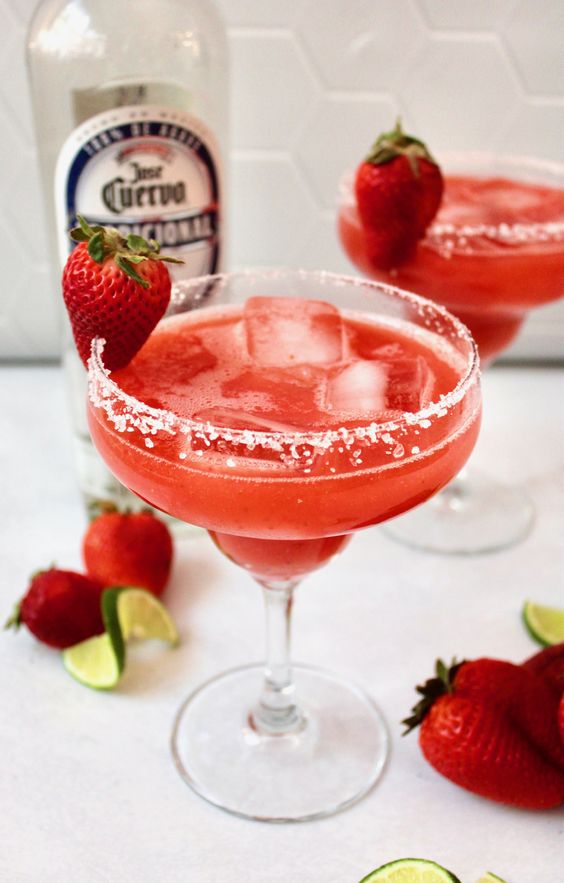 Indulge in a tropical paradise with this Guava Strawberry Margarita recipe! This delightful concoction combines the sweet tanginess of fresh strawberries with the exotic taste of guava nectar, creating a blissful fusion of summer flavors. This is one of our favorite strawberry margarita recipes right now!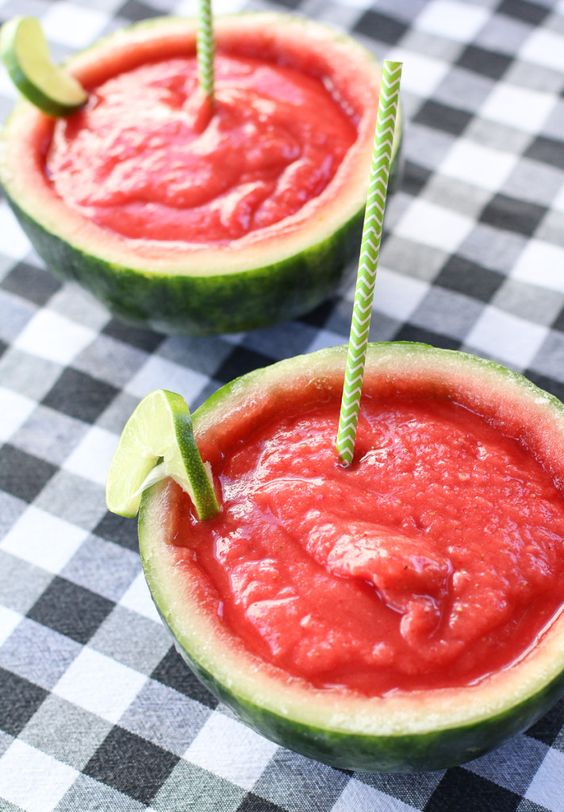 Quench your thirst and embrace the essence of summer with these tantalizing Strawberry Watermelon Margaritas! This refreshing libation mixes the juicy sweetness of ripe strawberries and the crisp, freshness of watermelons. Resulting in a vibrant and revitalizing cocktail that embodies the season's bounty.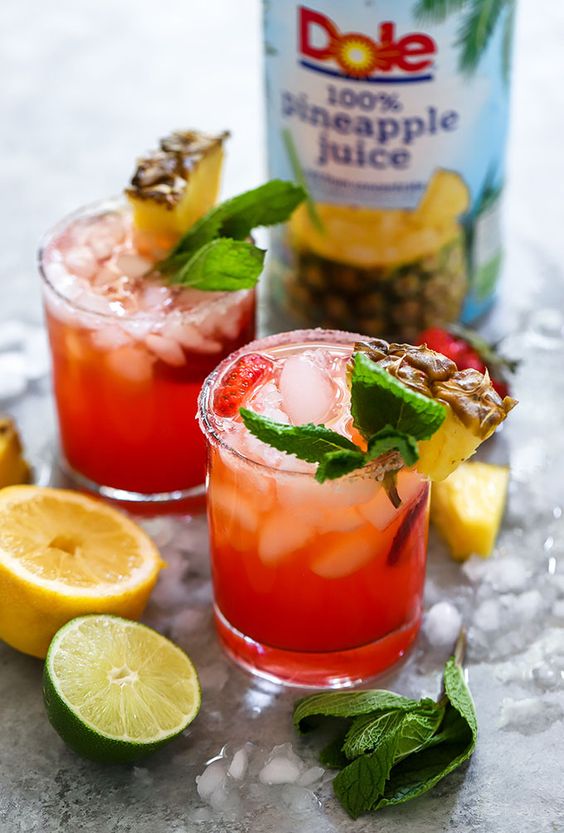 This exquisite cocktail harmoniously blends the luscious sweetness of ripe strawberries and the vibrant tang of fresh pineapple, creating a blissful melody that dances on your taste buds. The brilliant combination of these succulent fruits takes you on a journey to a sun-drenched paradise, where the zesty lime juice and tequila add a spirited twist!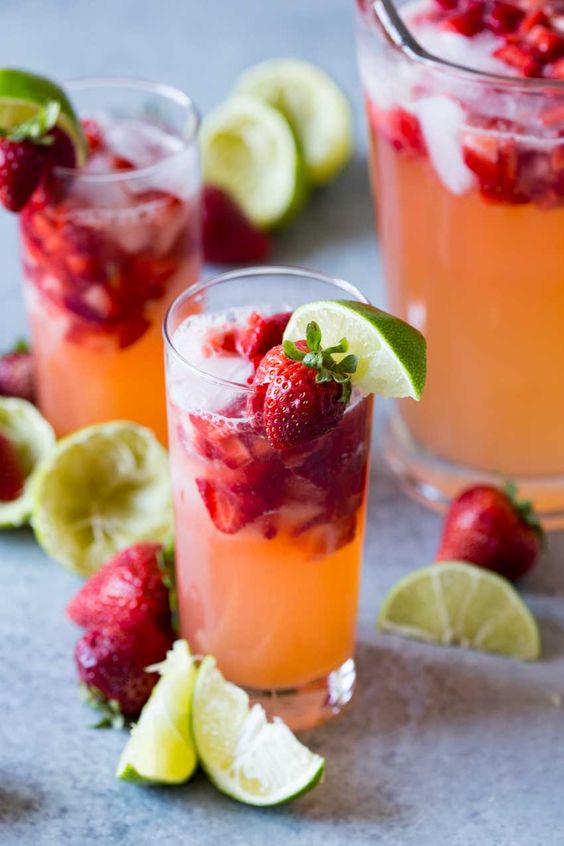 If you're looking for a non-alcoholic option for your strawberry margarita this is one to consider! The combination of sparkling water and zesty limeade adds a playful fizz to this delightful beverage, making it a perfect companion for hot summer days or festive gatherings.
This is one of our favorite strawberry margarita recipes that has no alcohol!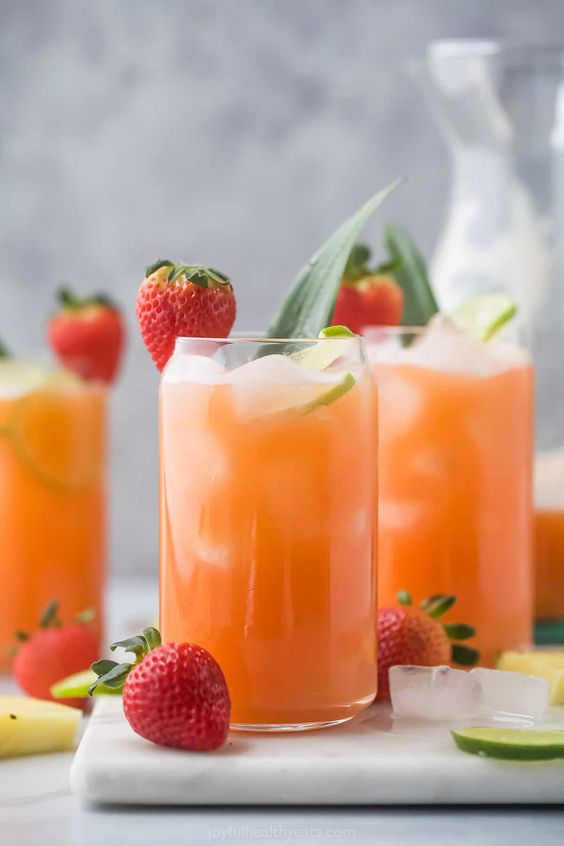 Here's another non-alcoholic option for your summer drinks to serve along with your strawberry margaritas. Quench your thirst and delight in the pure essence of summer with this irresistible Pineapple Strawberry Agua Fresca recipe! This vibrant and refreshing drink captures the essence of sun-ripened pineapples and succulent strawberries put together in a light and refreshing cocktail!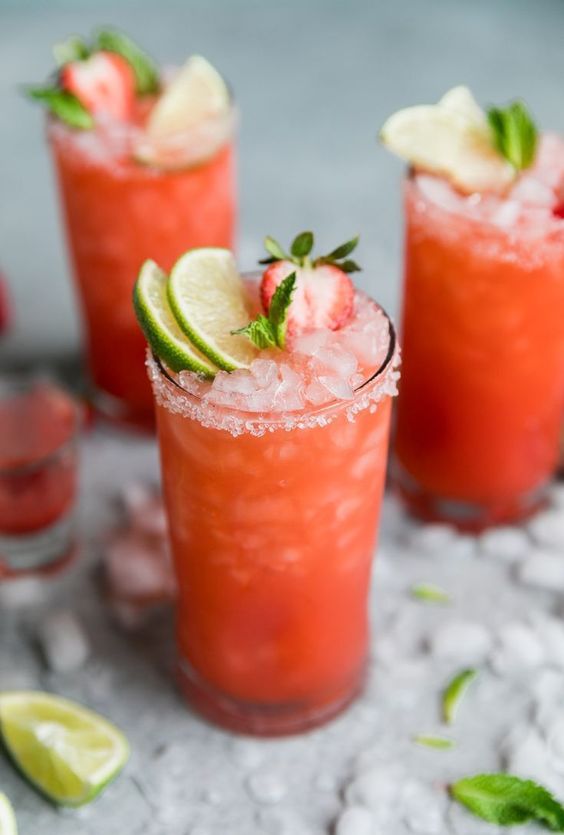 The tangy lime juice and tequila add a spirited kick, enhancing the complexity of this delightful cocktail. Savor the refreshing embrace of summer with these enchanting Strawberry Mint Margaritas!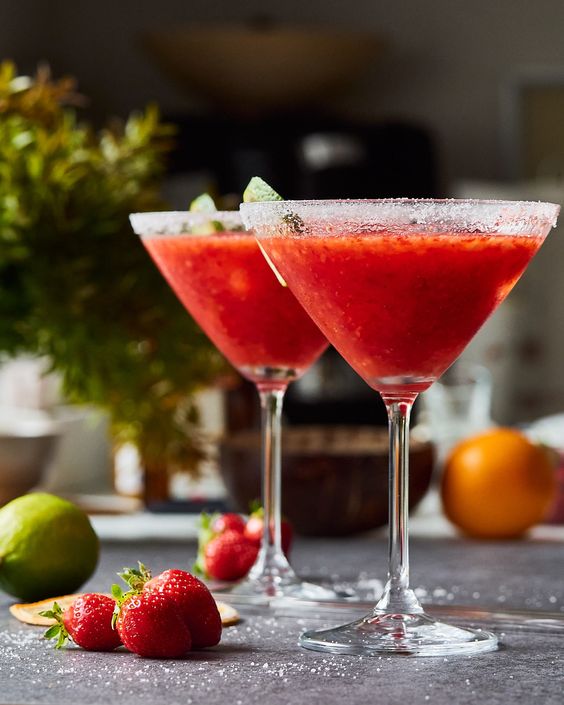 Each sip of this classic Strawberry Margarita Cocktail is a burst of fruity delight that will transport you to sun-soaked afternoons and tropical getaways. With the perfect balance of tangy lime, smooth tequila, and the sweetness of fresh strawberries, you just can't go wrong with classic strawberry margarita recipes like this one!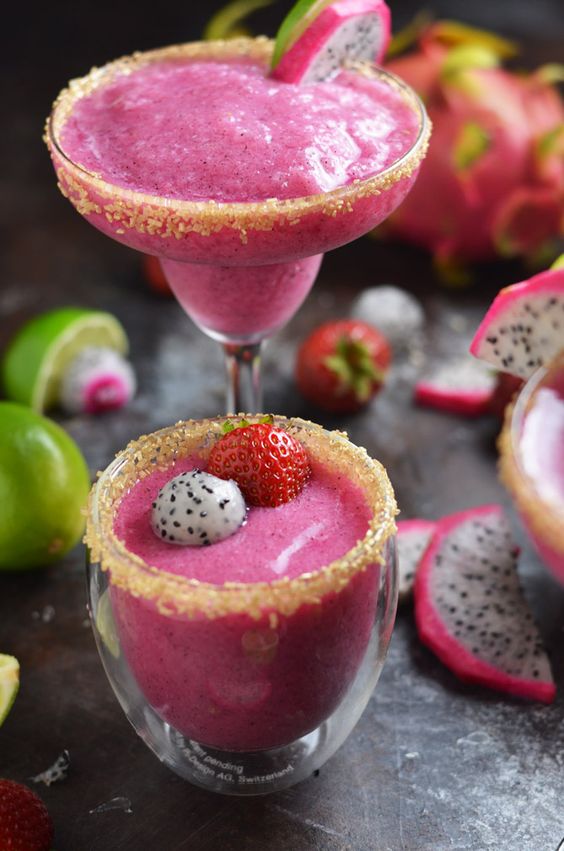 The vibrant pink hue and the tropical aroma of dragon fruit lend an irresistible charm to this refreshing libation. This extraordinary Strawberry Dragon Fruit Margarita recipe fuses the sweetness of ripe strawberries with dragon fruit to create a stunning masterpiece of flavors that will leave you and your guests satisfied.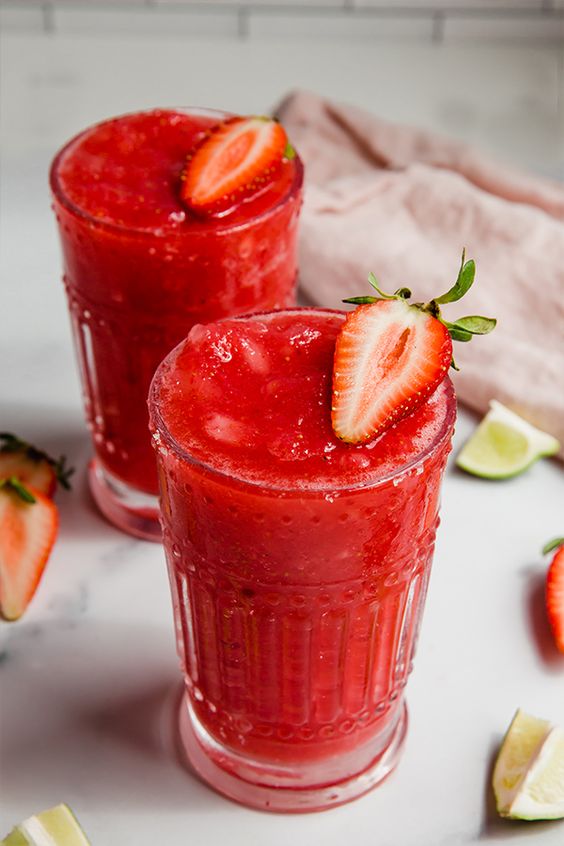 When it comes to summer refreshments, few drinks evoke vibrant flavors quite like a strawberry margarita. However, for those who prefer to skip the alcohol or simply seek a non-alcoholic option, this recipe is a delightful alternative that captures all the essence and refreshing qualities of the classic cocktail.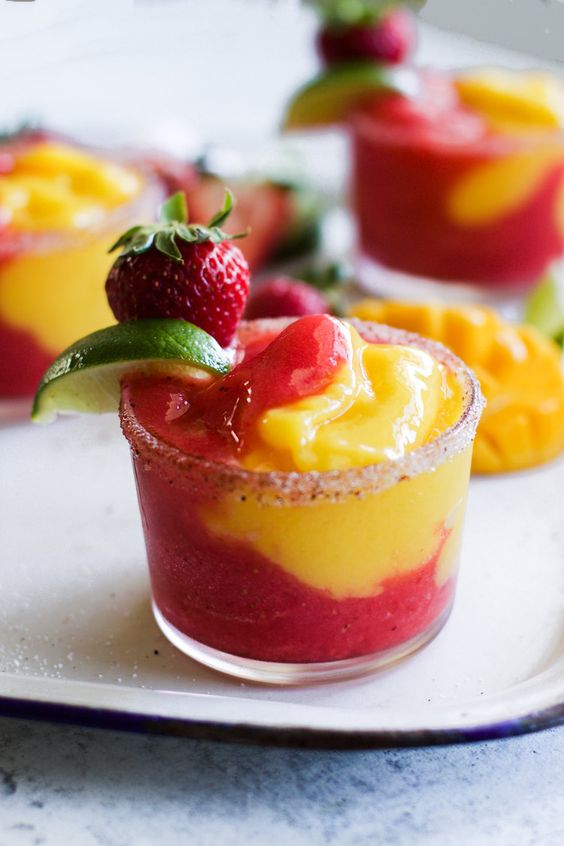 Cinco de Mayo may be over but there's nothing stopping you from recreating this delicious Frozen Strawberry Mango Margarita! If you love mangoes as much as I do, you're sure to want to keep making this cocktail recipe all summer long!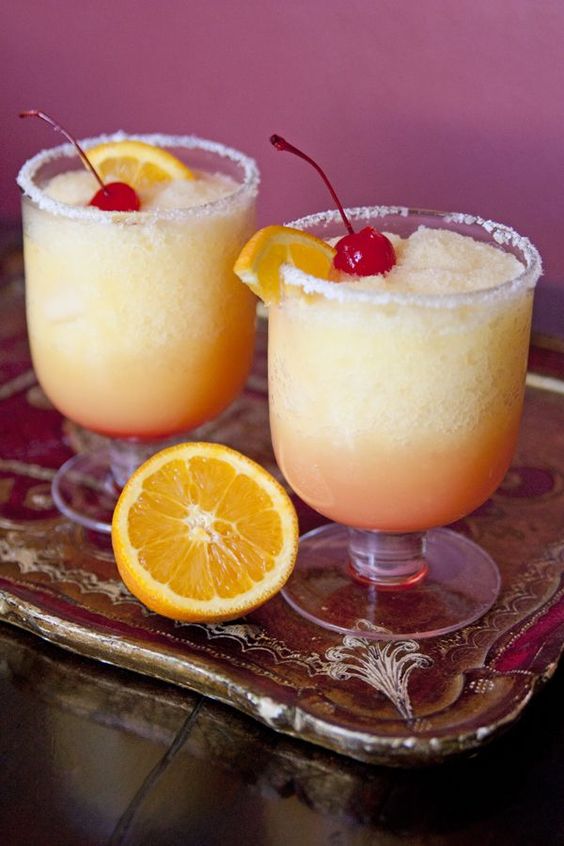 Looking for frozen strawberry margarita recipes? Experience a burst of vibrant flavors with this captivating Frozen Sunrise Margarita recipe! This stunning cocktail combines the refreshing tang of citrusy oranges with the luscious tartness of juicy strawberries. Resulting in a mesmerizing blend that mirrors the colors of a breathtaking sunrise.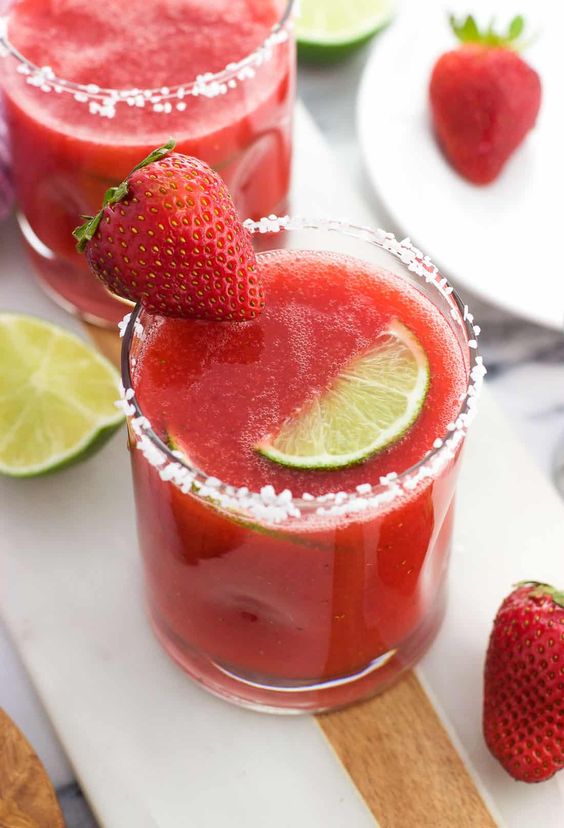 For a unique and exhilarating experience on your tastebuds, this Fresh Strawberry Ginger Margarita is for you. The vibrant red hue of the strawberries and the subtle spiciness of ginger create a harmonious balance that will leave you craving for more.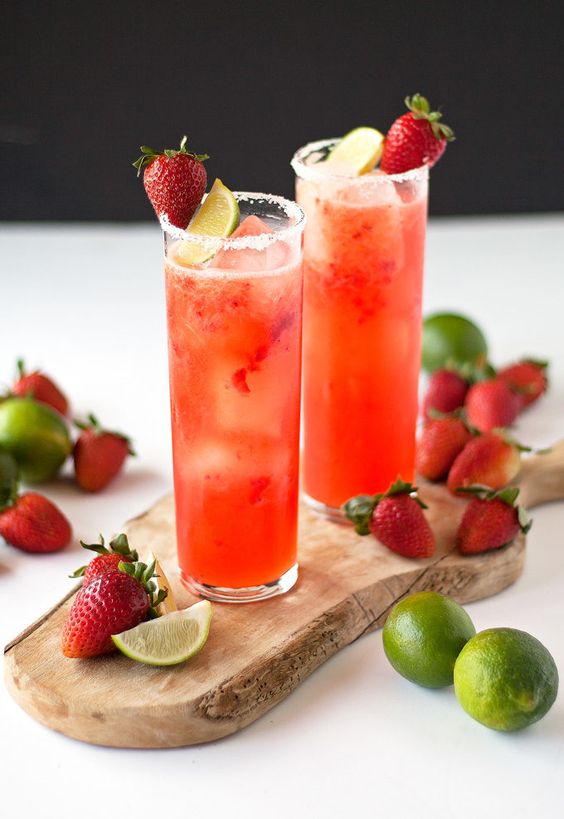 One way to sweeten up a strawberry margarita is by roasting the fruits to make their own jam. As the strawberries roast to perfection, their natural sweetness intensifies. This creates a tantalizing depth of flavor that beautifully complements the zesty lime and tequila. So if you like a sweeter version of a classic margarita without having to add more sugar, this recipe is a must-try!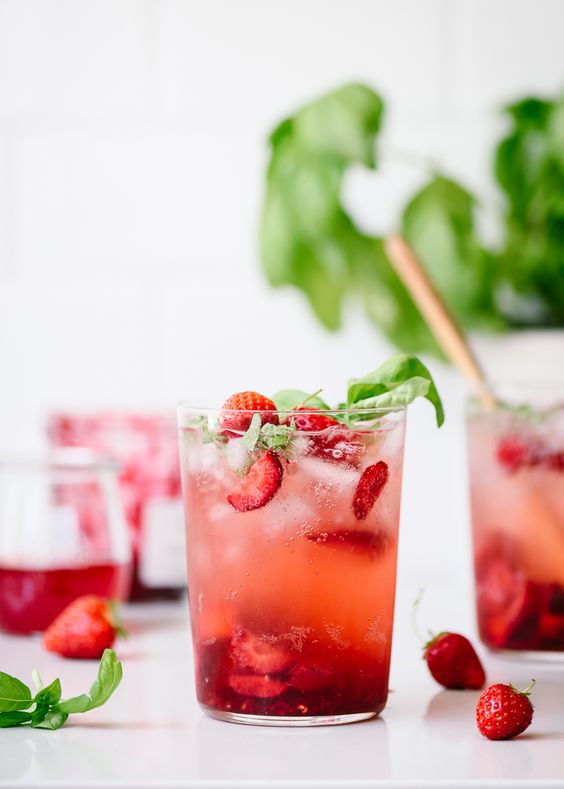 This invigorating beverage combines the vibrant sweetness of fresh strawberries with the aromatic herbaceousness of basil. You're sure to have a truly refreshing and captivating experience with every sip!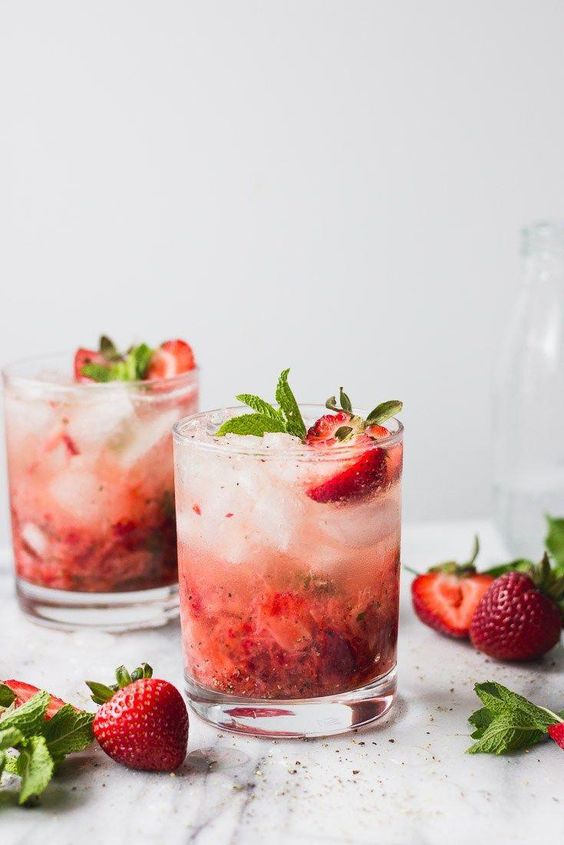 This sensational libation takes the classic tartness of ripe strawberries and adds a surprising twist with a hint of bold black pepper. As the flavors mingle, the natural sweetness of the strawberries is enhanced by the subtle heat and earthy notes of black pepper. With a splash of zesty citrus and the perfect amount of spirit, each sip is a delightful balance of fruity sweetness and a touch of spice.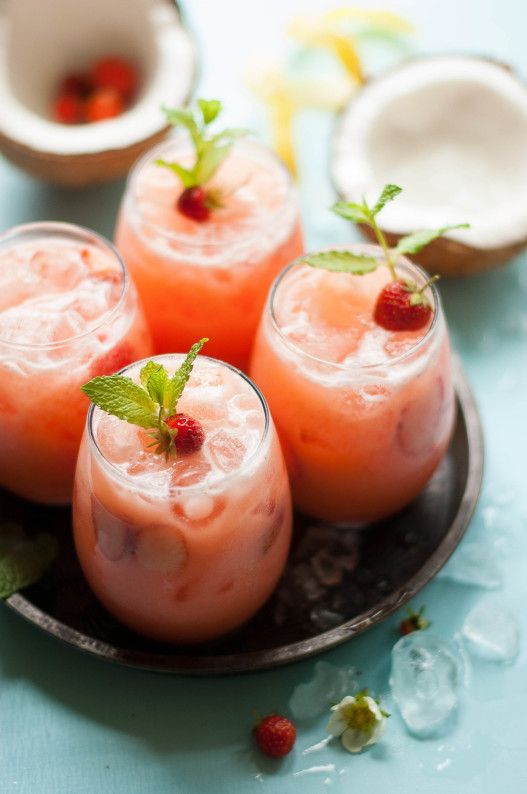 This simple yet sensational recipe combines the juicy sweetness of fresh strawberries with the creamy richness of coconut milk, all brought together by a splash of zesty lemonade. With just a few ingredients and minimal effort, you can create a luscious and invigorating beverage that is sure to quench your thirst on hot summer days.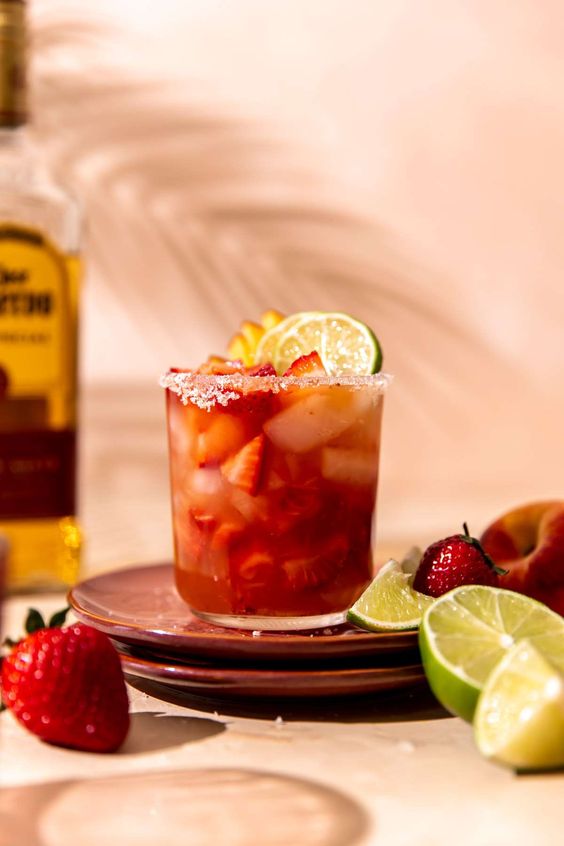 With a touch of zesty lime and the perfect balance of tequila, each sip of this Strawberry Smash Peach Margaritas is a harmonious blend of sweet and tangy notes that will transport you to a blissful summer paradise. Whether you're lounging by the pool or hosting a festive gathering, these cocktails are the epitome of refreshing indulgence.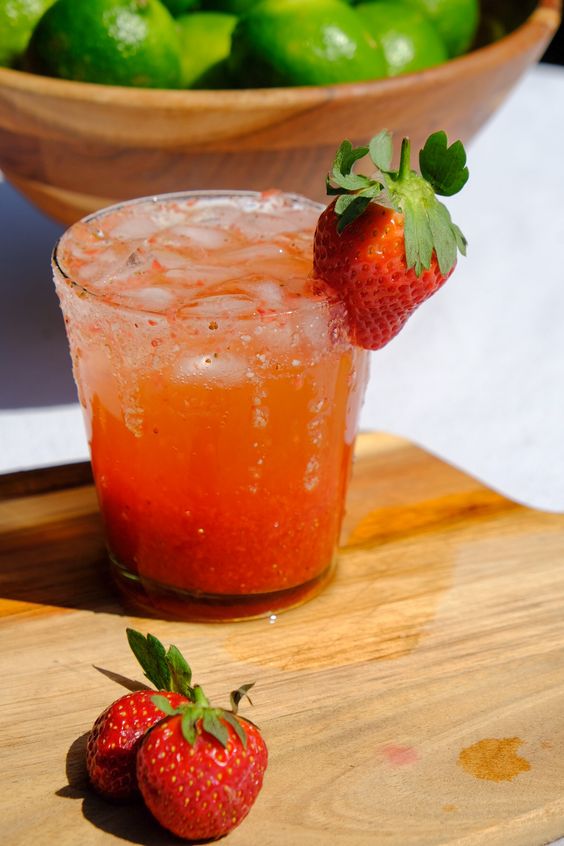 Mixing the effervescence of champagne and the natural sweetness of strawberries, this bubbly margarita recipe is perfect for special summer occasions. The vibrant flavors of the strawberries harmonize with the crispness of champagne, creating a delightful symphony of taste that dances on your palate.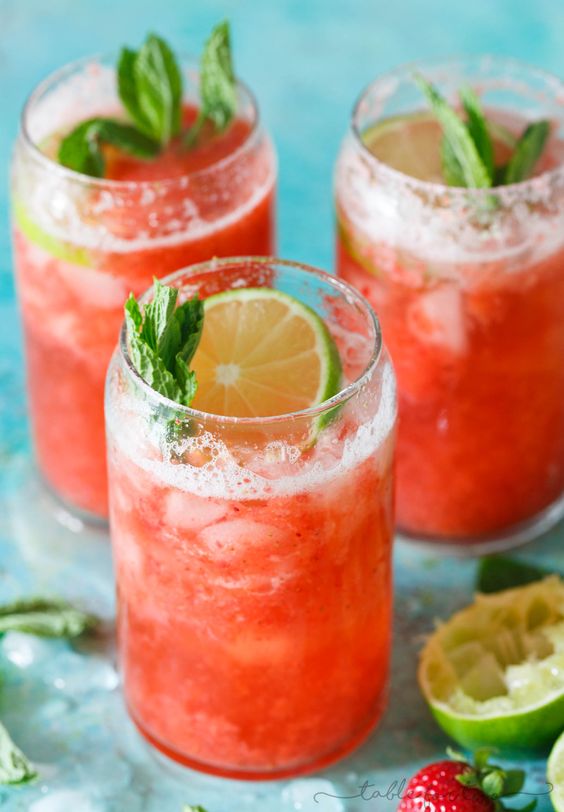 If you're looking to quench your thirst this summer season, this Strawberry Rosé Mint Limeade is for you! You can also swap out the ingredients for some tequila to make this drink a full-on margarita. Overall, this delightful beverage combines the natural sweetness of ripe strawberries with the fragrant essence of roses and the refreshing zest of mint and lime.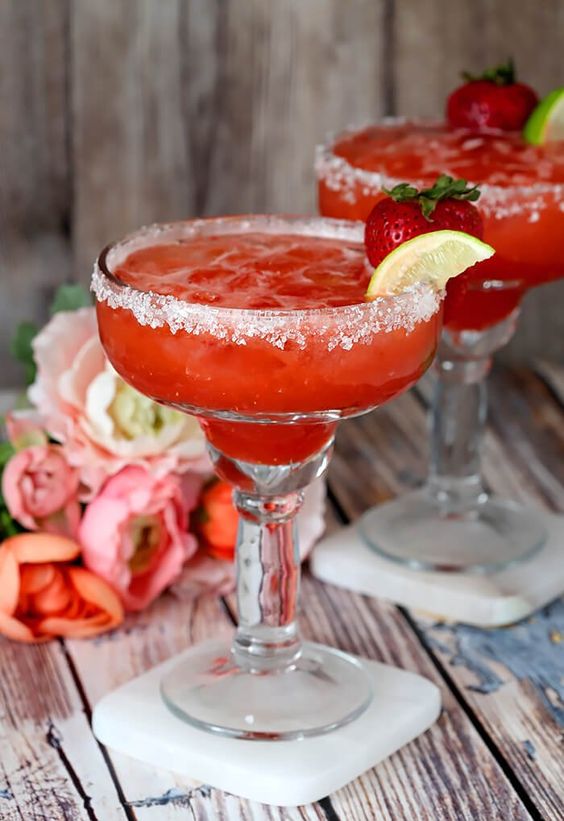 Indulge in the perfect blend of sweet and tangy with this Strawberry Lemonade Margarita recipe! This delightful concoction has the vibrant flavors of freshly squeezed lemonade along with the juiciness of ripe strawberries. Creating a refreshing and invigorating twist on the classic margarita.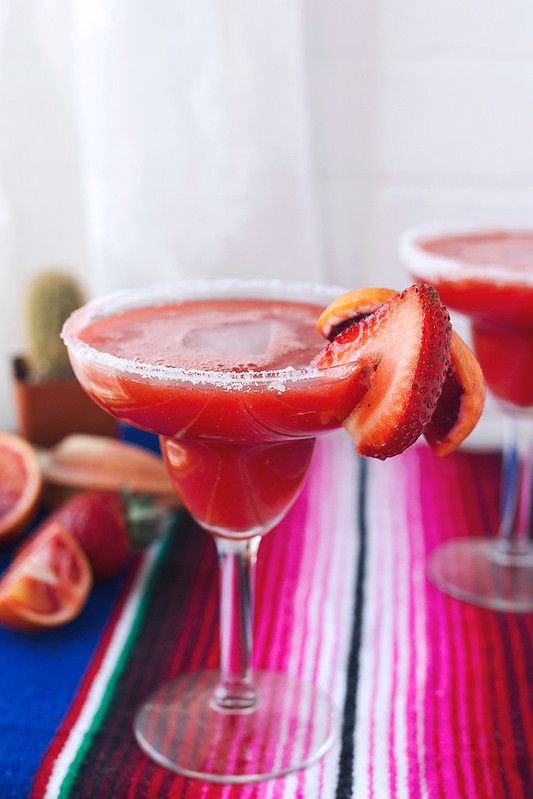 Delightful and refreshing, this Strawberry Blood Orange Margarita is sure to give you the bold flavors you're looking for in your summer drinks this year. The citrusy punch of blood oranges perfectly complements the fruity goodness of strawberries.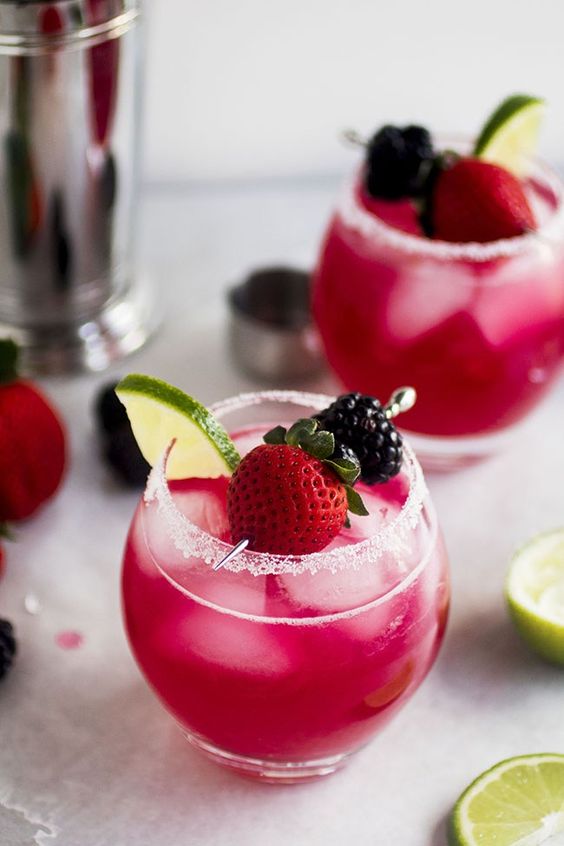 Elevate your margarita game with this sensational Triple Berry Margarita! This extraordinary cocktail showcases the irresistible flavors of three luscious berries – strawberries, raspberries, and blueberries. As the berries mingle, their natural sweetness creates a harmonious blend that's perfectly complemented by the tangy lime and tequila.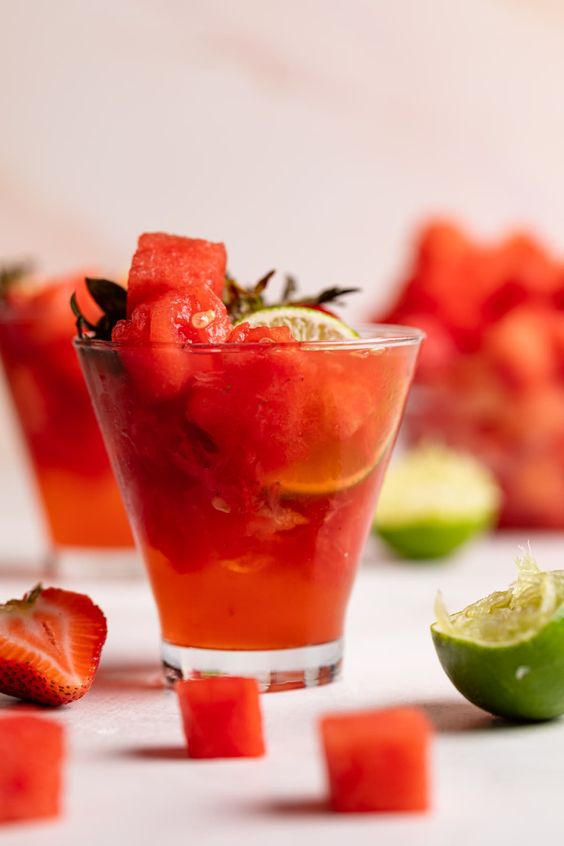 Sip on this invigorating mocktail as you bask in the sun and enjoy a moment of pure relaxation. Whether you're looking for a non-alcoholic option or a family-friendly beverage, this Watermelon Strawberry Lime Mocktail is the perfect choice.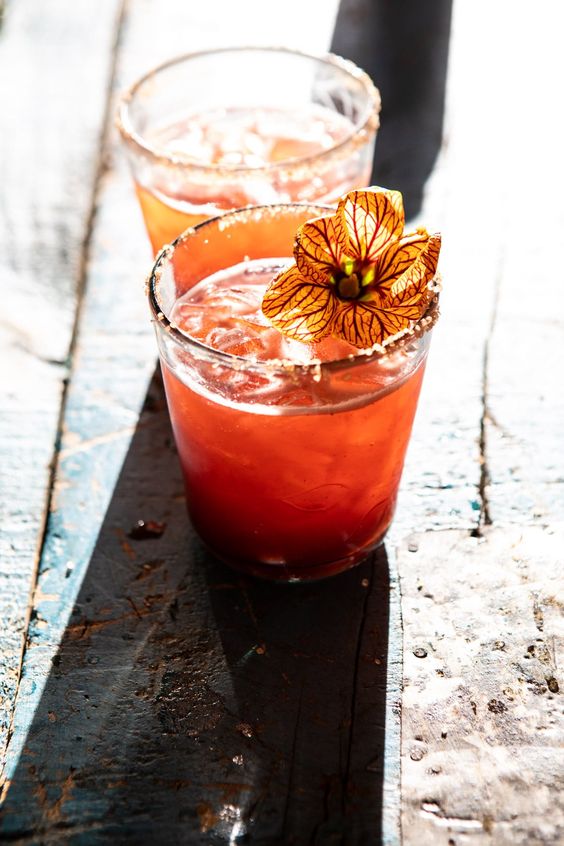 Experience a burst of floral and tropical flavors with this exquisite Strawberry Hibiscus Ginger Margarita! The addition of ginger adds subtle warmth and spice, elevating the drink to a new level of complexity and depth for your classic summer drink.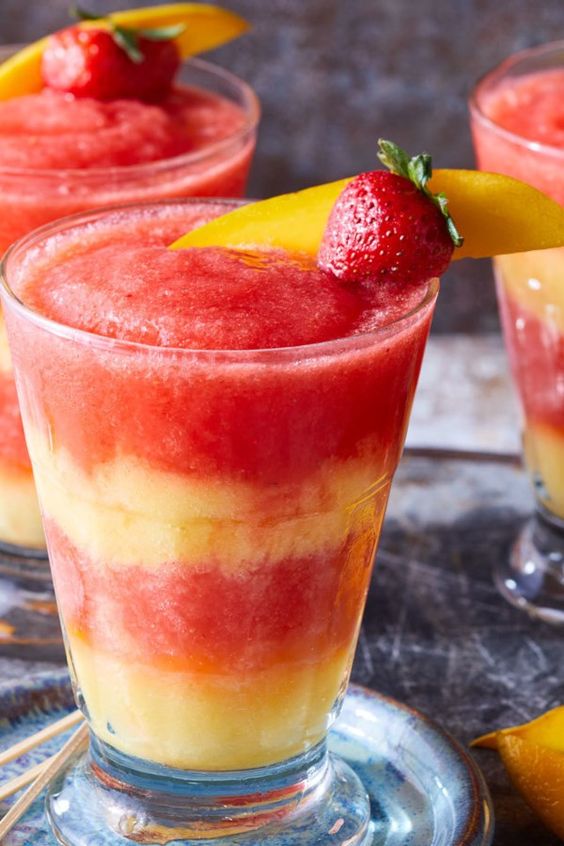 Impress everyone on a flavor-packed journey at your next summer party with these tantalizing Layered Strawberry Mango Margaritas! This visually stunning cocktail features layers of vibrant strawberries and juicy mangoes, creating a delightful treat for both your eyes and taste buds.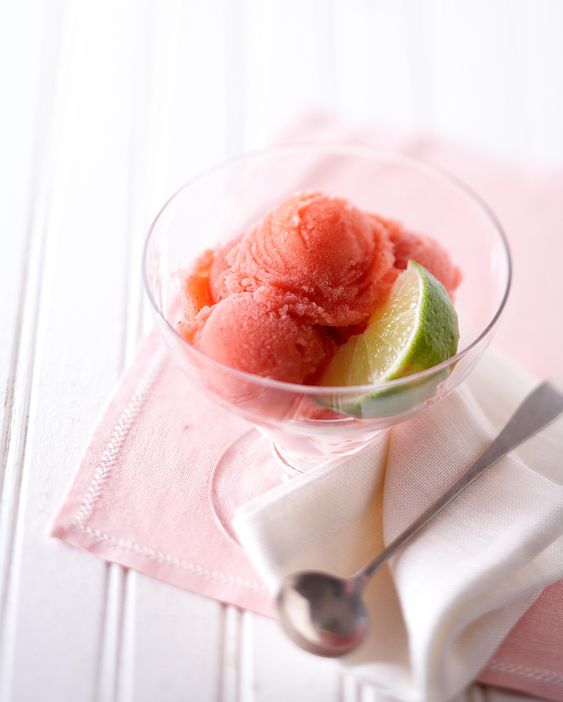 I can't think of a better drink or dessert than a Strawberry Margarita Sorbet on a hot summer day. So why not treat yourself to a cool and refreshing indulgence with this Strawberry Margarita Sorbet recipe? The tangy lime and tequila infuse the sorbet with a burst of zesty goodness, while the strawberries add a fruity twist.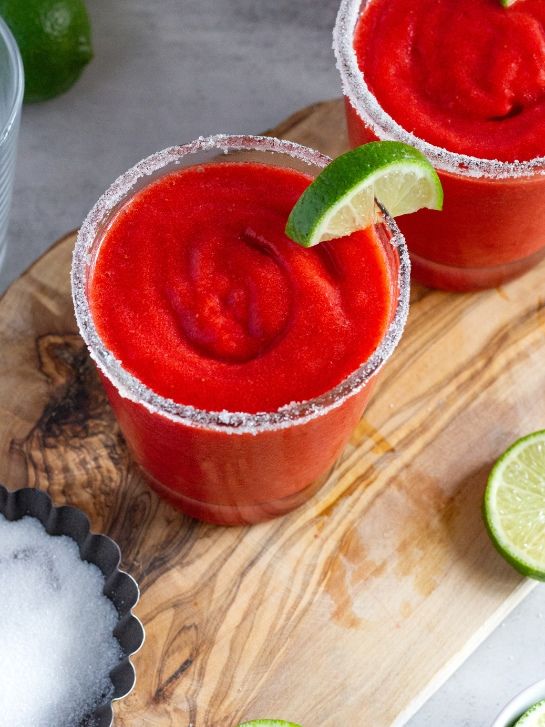 Looking after your body for the summer season? Don't worry! You can chill out and unwind with this low-calorie Frozen Strawberry Margarita! By using a blender, your classic cocktail transforms into a refreshing combination of frosty and invigorating margarita.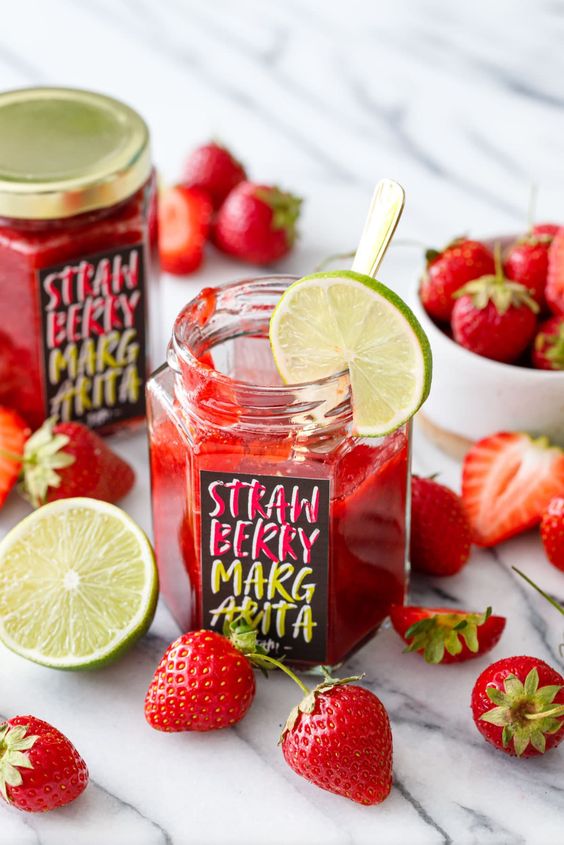 Spread a little joy with this delectable Strawberry Margarita Jam! A totally unique twist to a cocktail we all know and love, this irresistible creation takes the classic margarita flavors and transforms them into a luscious spreadable delight. Perfect for your summer brunches with friends and loved ones!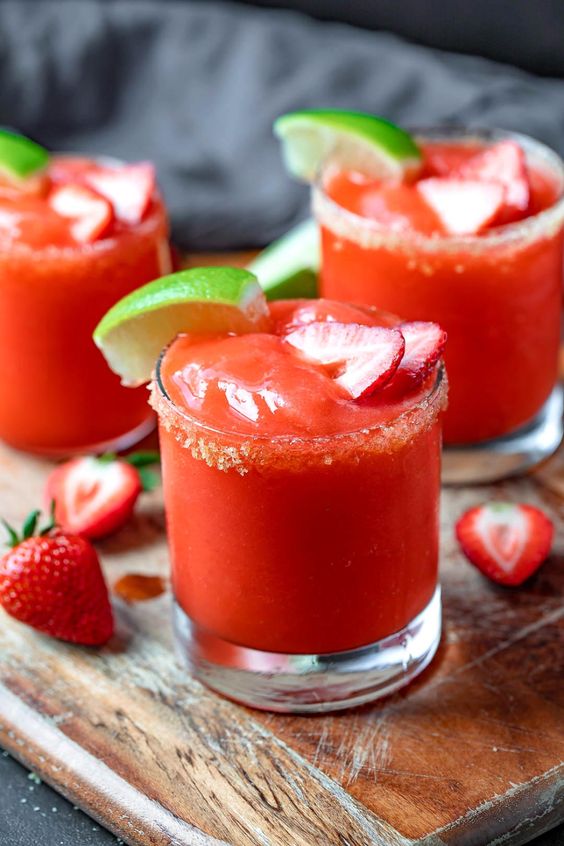 This delightful cocktail marries the vibrant flavors of ripe strawberries with the effervescence of Prosecco, resulting in a drink that's as dazzling as it is delicious.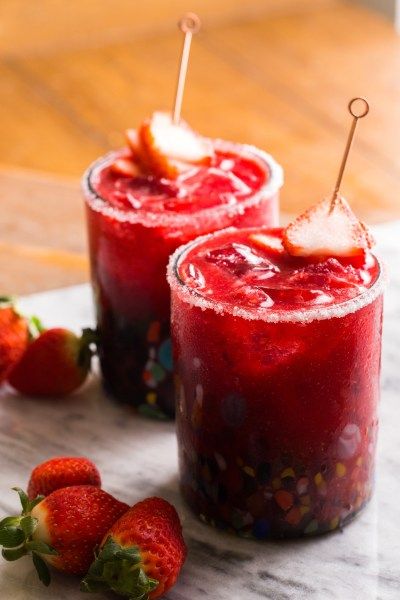 Treat yourself to the ultimate berry explosion with this refreshing Strawberry Raspberry Margarita recipe! This delightful cocktail combines the sweetness of ripe strawberries with the tangy tartness of juicy raspberries. Resulting in a flavor-packed margarita that will leave you wanting for more.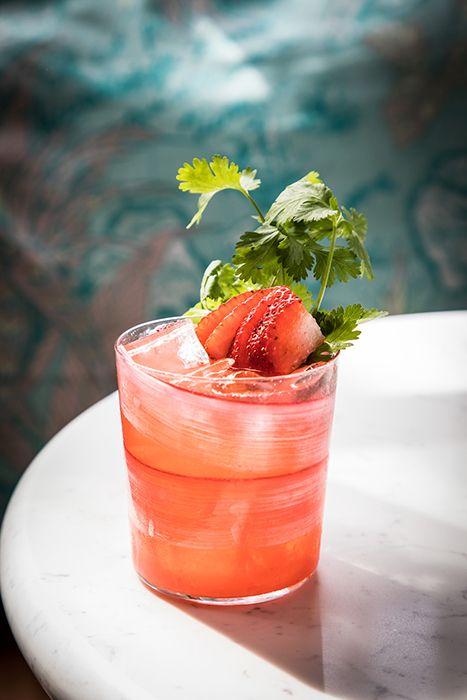 Whether you're looking for a twist on a classic margarita or want to impress your guests with a creative cocktail, this Strawberry Rhubarb Margarita won't disappoint!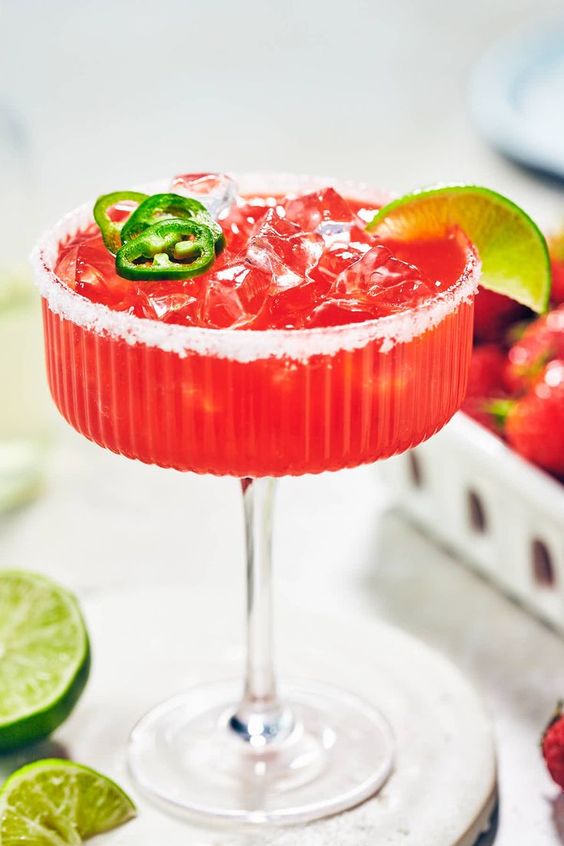 Ignite your taste buds with our electrifying Strawberry Jalapeño Margarita! This bold and fiery cocktail gives you the delightful mix of ripe strawberries and the fiery kick of jalapeño peppers. Creating a fusion of flavors that will awaken your senses all summer season!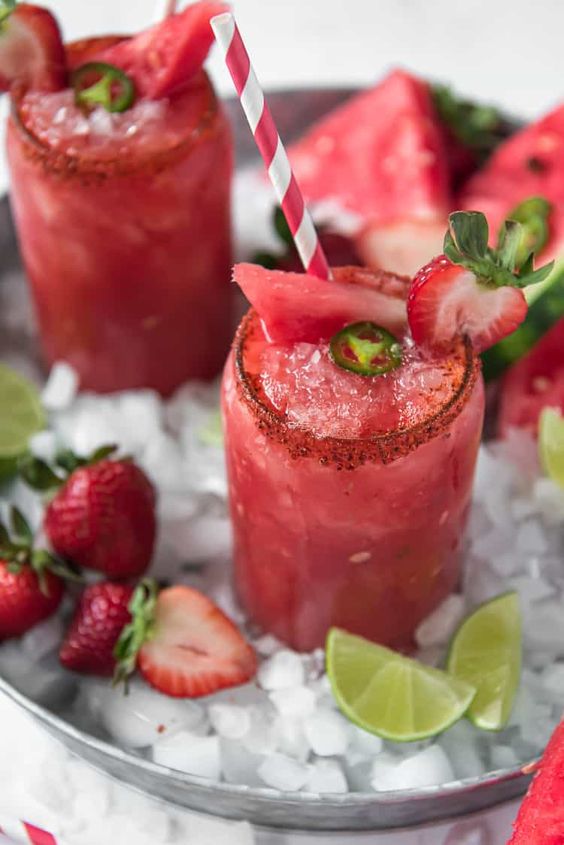 Get ready for a fiery and refreshing twist on the classic margarita with this Spicy Strawberry Watermelon Margarita recipe! This invigorating cocktail mixes the natural sweetness of juicy watermelon and strawberries with a kick of heat from spicy jalapeños. The tequila adds a spirited punch, while the tangy lime juice brightens the drink.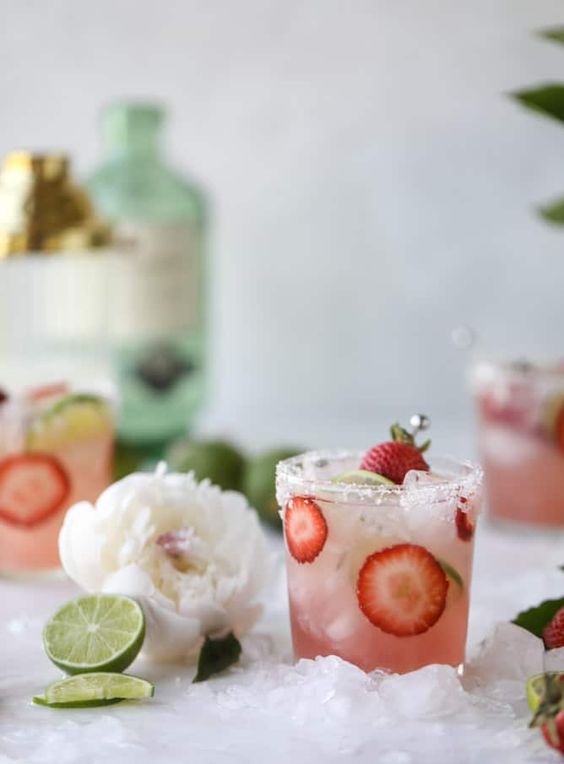 Embrace the smoky allure of mezcal with this irresistible Smoked Strawberry Mezcal Margarita! This bold and complex cocktail features the rich flavors of mezcal, a smoky agave spirit, combined with the zesty tang of lime and the sweetness of agave syrup.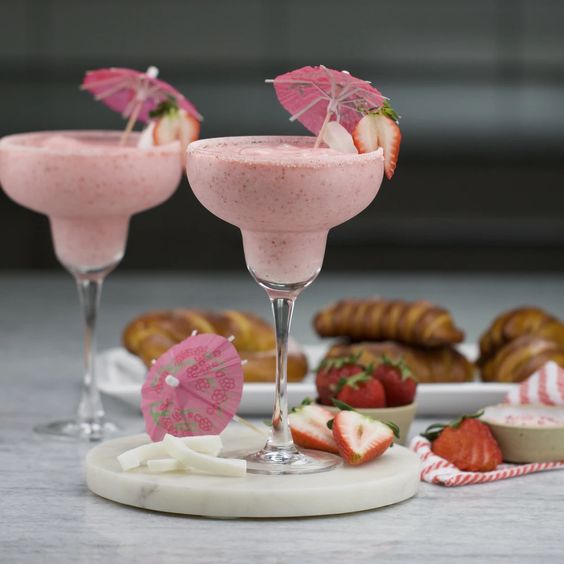 This luxurious cocktail takes the classic margarita to new heights by incorporating the luscious sweetness of ripe strawberries and the smooth richness of the cream. Such delightful flavors are exquisite with every sip!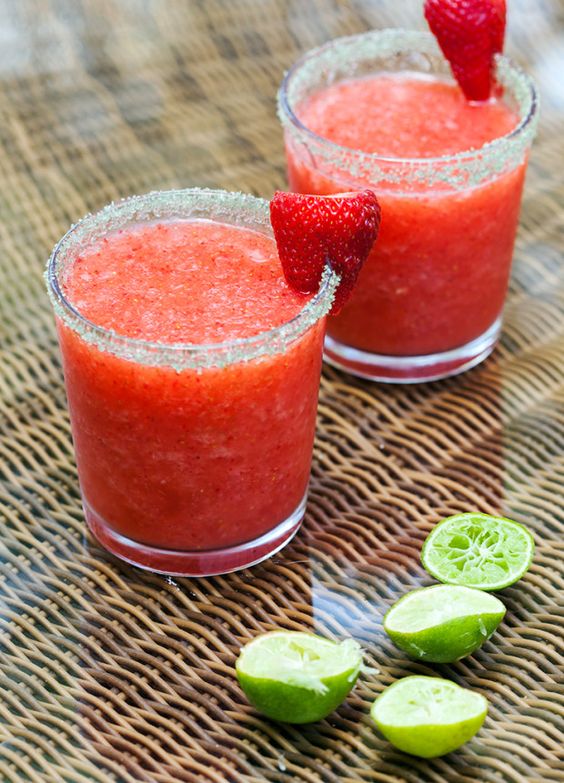 Experience a tropical paradise with this tantalizing Strawberry Key Lime Margarita! This delightful cocktail features ripe strawberries with the tangy brightness of key limes. If you want a margarita that bursts with refreshing flavors, this is for you.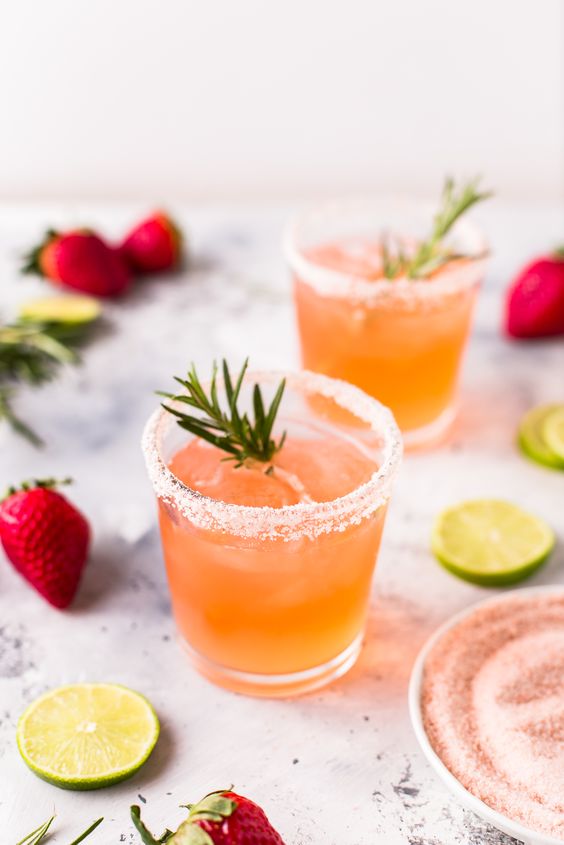 This sophisticated cocktail combines the natural sweetness of fresh strawberries with the earthy aroma of rosemary herbs. Looking for the perfect cocktail for your summer dinner party? Try recreating this recipe!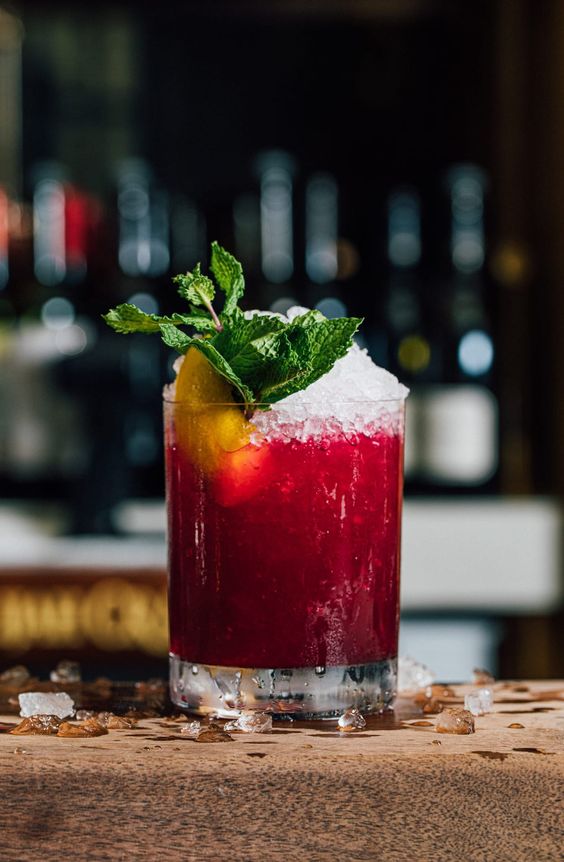 This innovative cocktail pairs the sweetness of strawberries with the tangy complexity of balsamic vinegar, resulting in a margarita that is both refreshing and intriguing.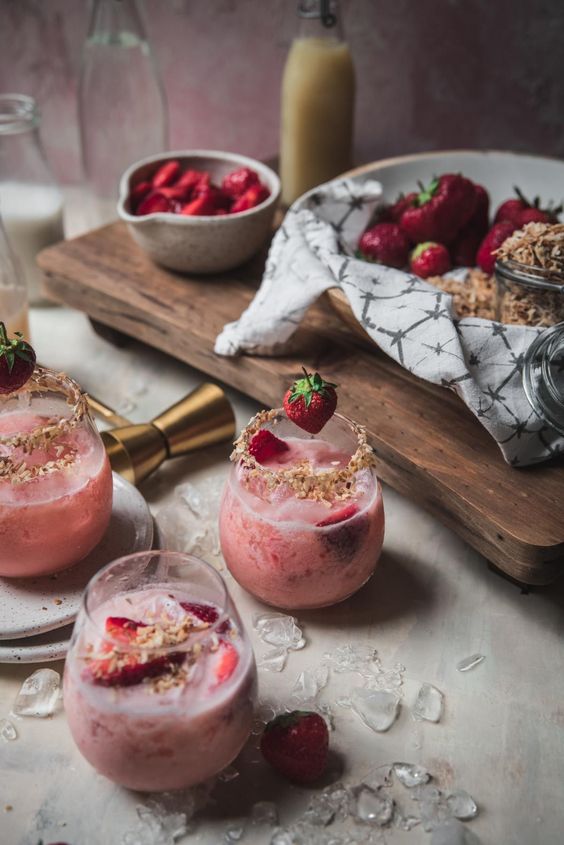 I honestly can't wait to try out this Strawberry Coconut Margarita recipe and take a sip on this exotic concoction this summer season. Without a doubt, this Strawberry Coconut Margarita is the perfect choice to add a touch of tropical paradise to your day.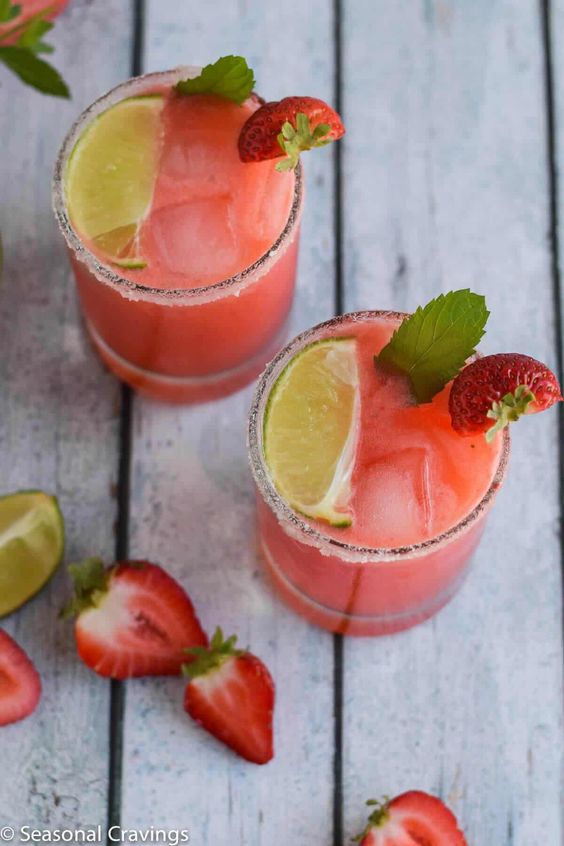 Get ready to experience a refreshing twist on a beloved cocktail with this invigorating Strawberry Lime Gin Rickey! The gin adds a botanical touch, while the fizzy soda water adds a bubbly effervescence to this summery margarita.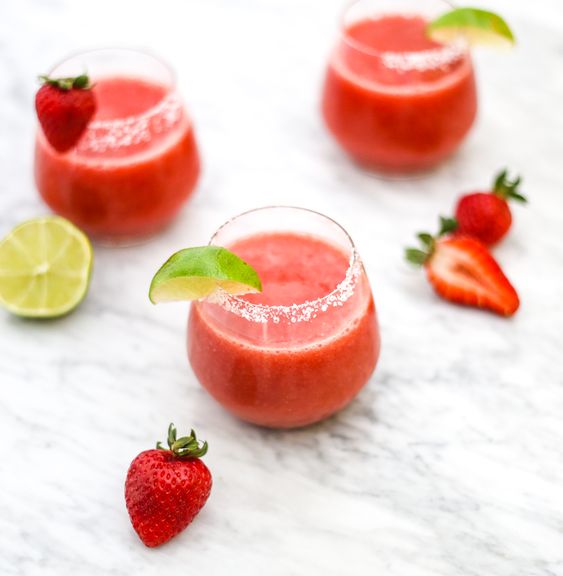 Try out this delightful blend of ingredients as you enjoy the guilt-free indulgence of a margarita that won't derail your healthy lifestyle. Whether you're counting calories or simply want to enjoy a lighter version of a classic margarita, this Skinny Strawberry Margarita is utterly good!