I used to be strongly against wearing used clothes. I thought it odd and (frankly) absolutely disgusting. This was before I realized how much clothes actually cost,
You might think that thrift shopping is way too time consuming, but here's the thing: you have to hunt through regular stores anyways to find the exact thing you want, whether you go on-foot or shop online. If you know where to look, it's the same process for thrifting, only you'll get the clothes at a tiny fraction of the price.
I thrift shop for clothes all over the spectrum, from Kate Spade to Louis Vuitton and even inexpensive brands like H&M and Forever 21. Different stores are good for different types of things. One of my favorite thrift shopping tips is to spread your wardrobe out and vary your clothes, which is a pro of thrifting; you won't have to spend a lot at just one of two stores each season. This especially comes in handy when you want to pair a bunch of different pieces!
Related Posts:
My Favorite Stores and What to Buy At Thrift Stores:
If you live in a big city (or sometimes even a big town), you'll probably have small consignment and thrift stores that are unique to the location. There's a place right down the street from me that has a few racks of clothes, is only open 3 days a week, and sometimes has a deal where you can fill a bag for $1. These places are pretty unique, so keep your eyes open for anything local. Also be careful of any consignment store that charges a lot for items – it's really not worth it.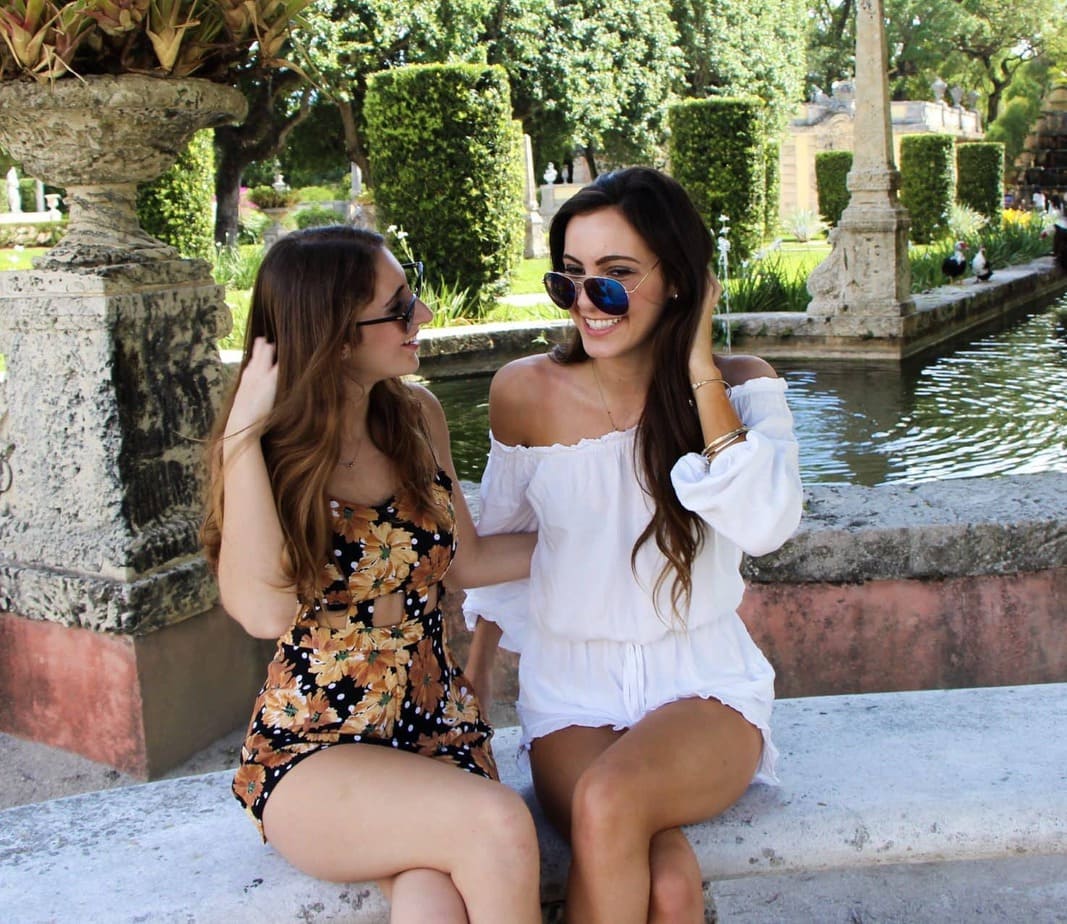 I didn't used to shop at Plato's Closet (I had no idea where it was) but I went for my first time this year and now I'm obsessed. When you're shopping for yourself, this is the best thrift shop I know of. There's locations all over the country. Basically, they carry certain brands that are generally trendy and their items are typically in good shape. You can shop by size, and they carry a variety of different things. For example, last time I went, I got a cute sweater bodysuit, a pair of booties, a Free People jumpsuit, and workout leggings.
Everything is organized by section, so you can go looking for a specific item. There's changing rooms (so you don't get stuck with something that doesn't fit) and the general vibe of the store is trendy; I've discovered some awesome music just from shopping in there. They also have a smaller guys section and we've found some good brands like LLBean and Vineyard Vines.
Items will typically cost anywhere from $5-$15, so Plato's closet is on the more expensive side, as far as thrifting goes. I do sometimes pay up for items (I found a navy LLBean puffer vest that cost $20 but it was literally brand new) but only if the item is in great quality and is a good name. If you're looking for cheaper brands that you'll only pay $5 a piece for, this is the place to come. There's no shortage of H&M, Charlotte Russe, Forever 21, Express, Abercrombie, Brandy Mellville, Top Shop, etc., but you can also find Tory Burch, Converse, Adidas, Lululemon, Free People, and other similar brands. If you want trendy clothes that you can wear out or to events, or are unsure what to buy at thrift stores, Plato's Closet is the place to come.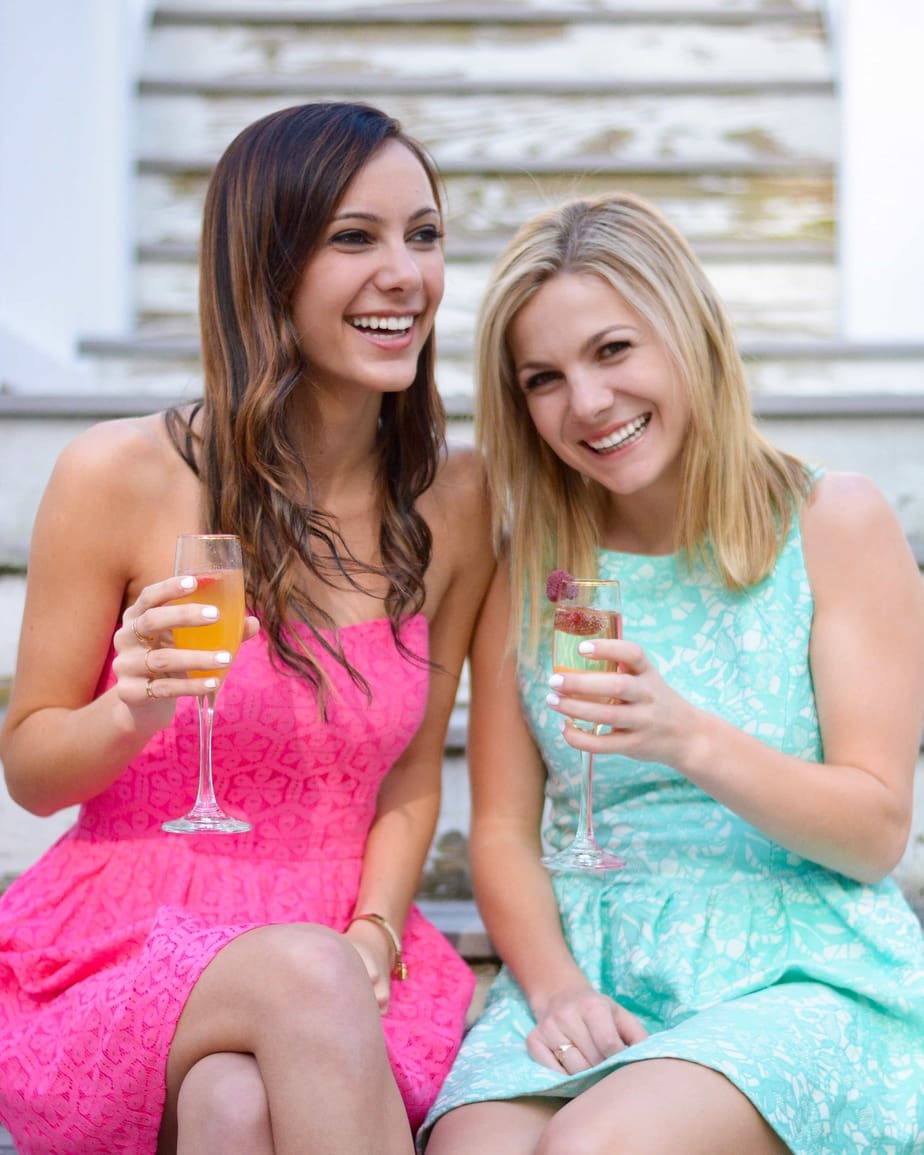 I became a seller on Poshmark when my mom introduced me to it, which is how I really started using it. Here's the basics of how buying on Poshmark works: the buyer can browse through items, make an offer (or buy it outright), and then receive the item within 7 days. The buyer will also pay an extra $6.79 for shipping, so make sure to add that onto your total cost. Before you buy anything, you should:
Check the listing to see if there's any mention of the condition. Excellent used condition or excellent preowned condition generally means that it's been used but there's no flaws; anything else should be noted. Just to be safe, ask; there's no returns if you're the one who missed something in the description.
Make sure the item will actually fit. If you know the brand then you can compare sizes, or you can ask the buyer for measurements. There's no returns on Poshmark unless the buyer messed up and described the item wrong.
Make an offer! Most sellers are willing to go down at least 1/3 on the price. It doesn't hurt to ask and can save you a lot of money.
Ask the buyer to ship promptly if you need the item for a specific event.
To be honest, I don't buy a ton of items on Posh, but I do make great use of it for specific things. I love getting preppy clothes on Posh (anything Vineyard Vines, Lilly Pulitzer, Brooks Brothers, Tommy Hilfiger, etc.) because I usually want just the one item, don't want to spend the full price, and know exactly what size I am.
I also buy Brandy Mellville stuff for much cheaper than retail and have gotten some great knockoff items, like J. Crew sweaters, Lilly Pulitzer for Target tops, and some cute cozy PJs and nightgowns. I find that Posh is best for pretty specific items. You can do really targeted searches, so unlike stores where you have to actually go in, you can find the exact item you want, but you can't make a big purchase and save on shipping unless you buy everything from one person's closet.
Shameless plug: use my code CHASINGDAISIES when you sign up to receive $5 credit towards your first purchase!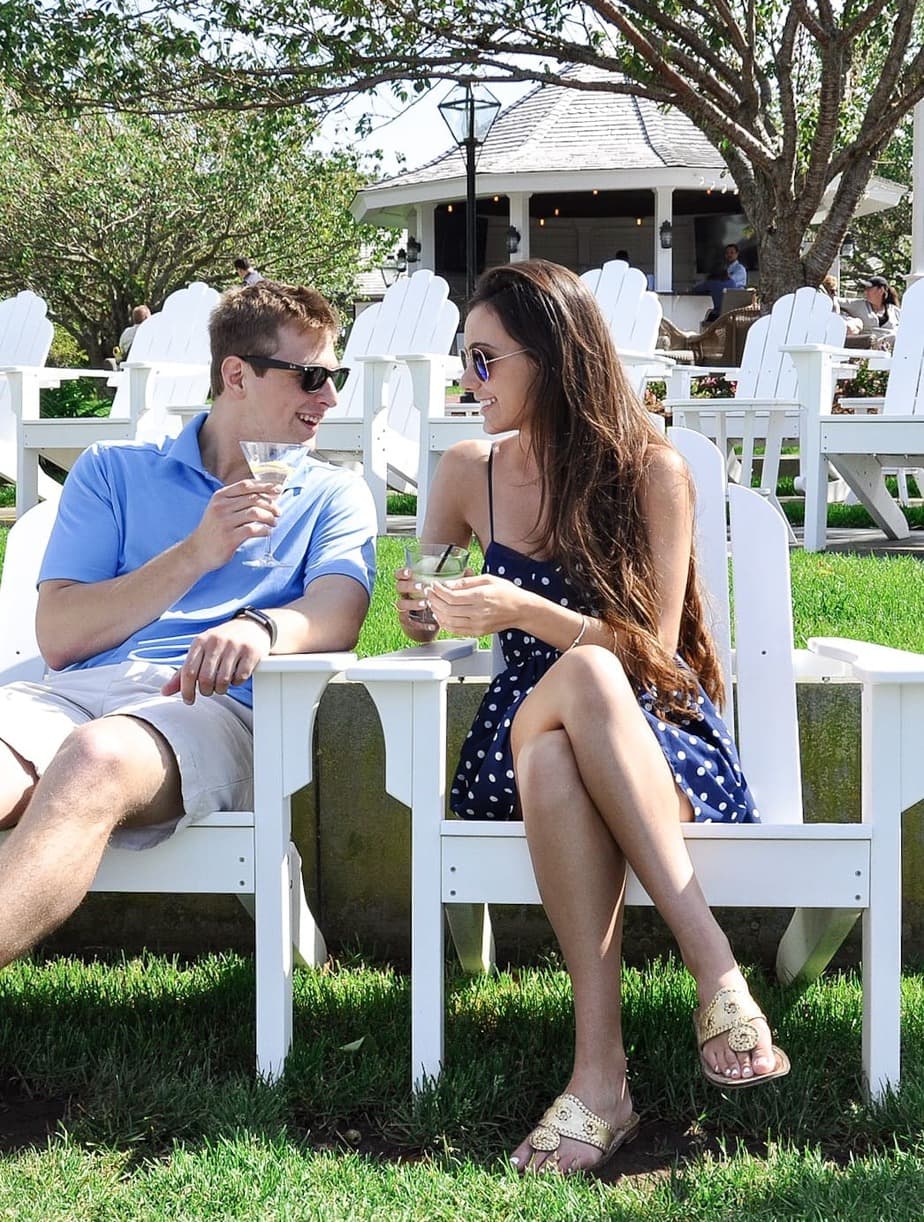 Every Salvation Army is different, and the only way to know what deals your store offers is to go. There's locations all over the country; by me, there's two large ones, and I don't even live in a major city. I personally love Salvation Army for a lot of reasons. I also a meet a ton of cool people there and have gotten some really awesome thrifting tips from big-time resellers!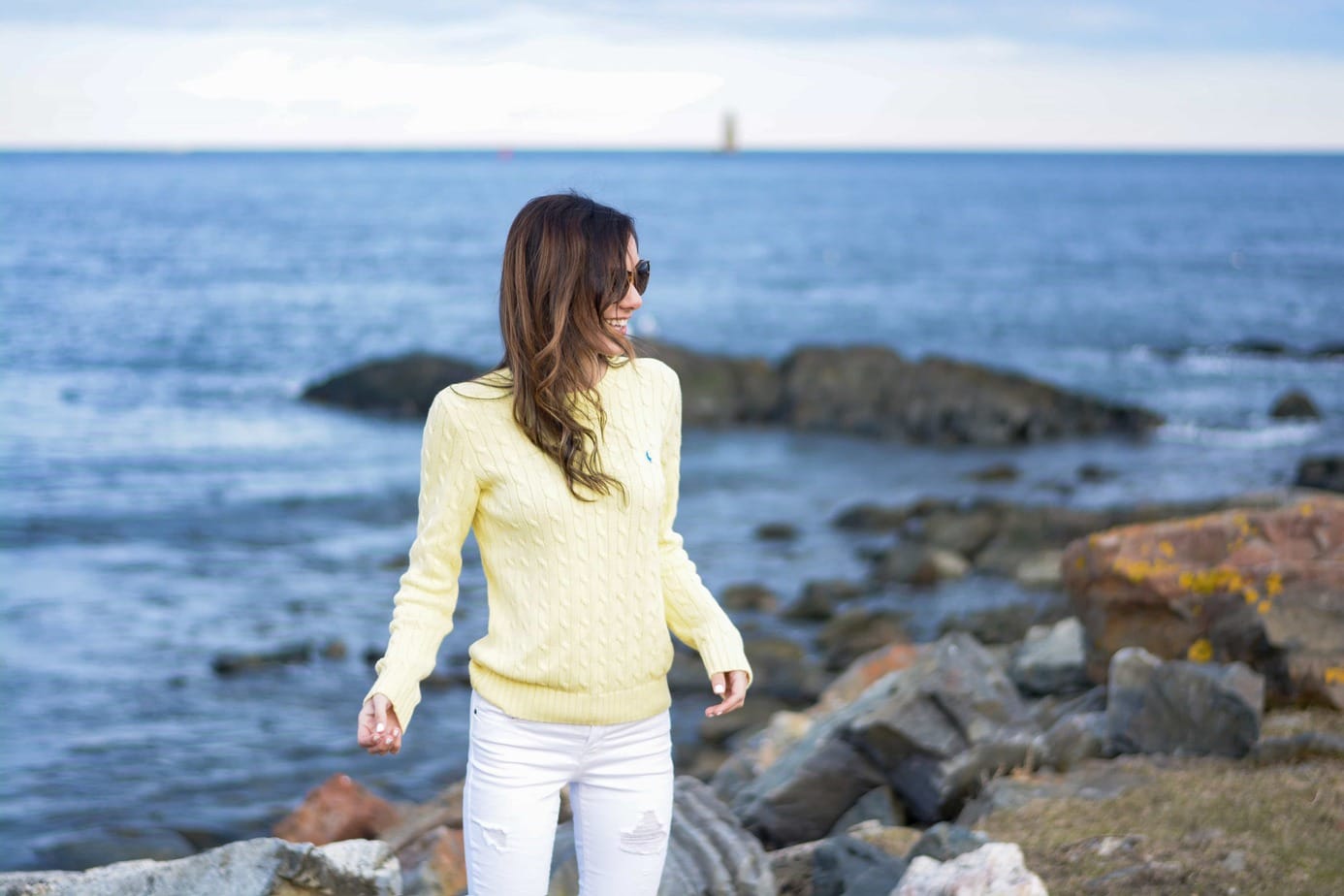 At least at my favorite location, I'll literally never find cheaper prices anywhere else. I rarely spend over $3 an item, and this includes big brands like Tahari, Anthropologie, Free People, Citizens of Humanity, J. Crew, Lulu's, and Nanette Lepore. You're far less likely to find the more expensive designer brands at a Salvation Army, such as Tory Burch, Louis Vuitton, etc., but you seriously never know; there's almost always one diamond in the ruff per trip; one of the best thrift shopping tips I can give is to hold out for that one amazing item.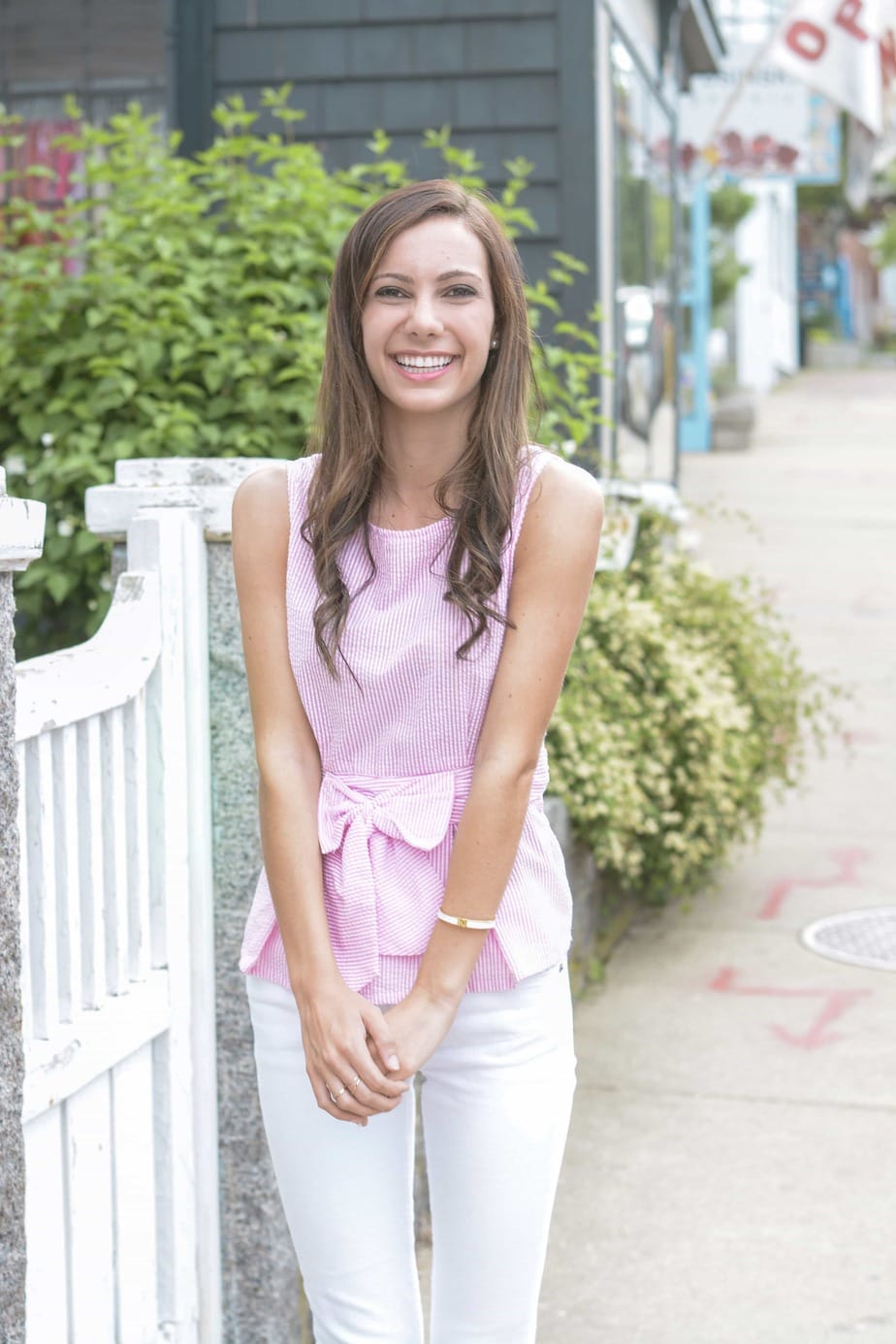 One thing I've noticed is that every store is insanely different. At mine, the prices are incredibly cheap (a 1/2 off card is always attainable for each trip) but it's really disorganized and has medium-level labels. I've heard that in places like West Palm Beach, the prices are a little more expensive but you're swimming in designer labels. Some are organized by size and even by brand, while others (like mine) is literally just clothes haphazardly thrown in.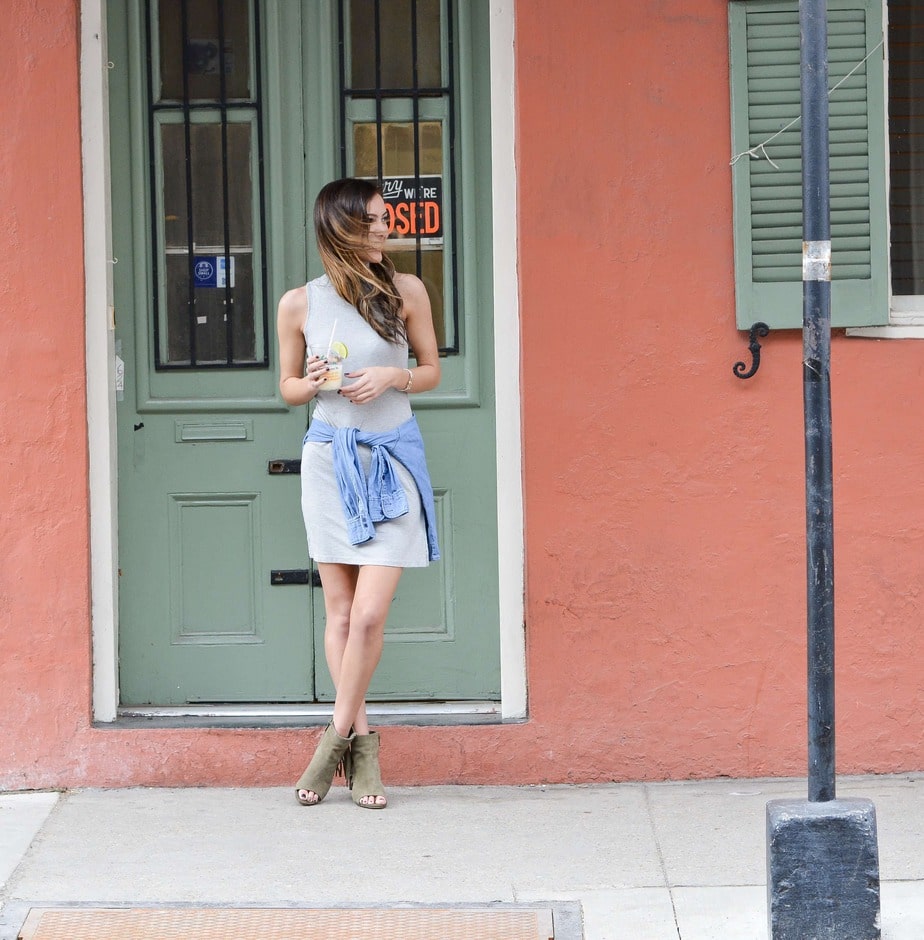 I'm willing to sort through because I love thrifting, but if you aren't up for really digging, find a store that is a little more in order but still offers good deals. Salvation Army is always worth it to check it out!
I'm actually not as much of a fan of Goodwill as others are, although I do see some benefits. Goodwill is a lot like Salvation Army but is more organized and streamlined throughout the country. The store has a huge clothing section as well, but it's always done by type and by size, making it easy to sort through.
Goodwill usually has similar brands to Salvation Army (depending on the area you're in), but I find that they charge a bit more. Sometimes the prices are even astronomical compared to consignment stores, which seems crazy to me. I saw this decently cute Forever 21 dress last week that was priced at $21! For me, it's not worth it to spend that much when I could go directly to the store and get a similar dress brand new for $30.
If you want an easy in and out, then Goodwill might be a great place for you. They can have some awesome one-time finds (such as faux fur coats or super unique vintage bags), but for actual brands that aren't vintage, I don't personally have a lot of luck. Again, take this thrift shopping tips with a grain of salt, since every town is different. There's no thrift shopping online with Goodwill so you'll have to go check out your shop on foot.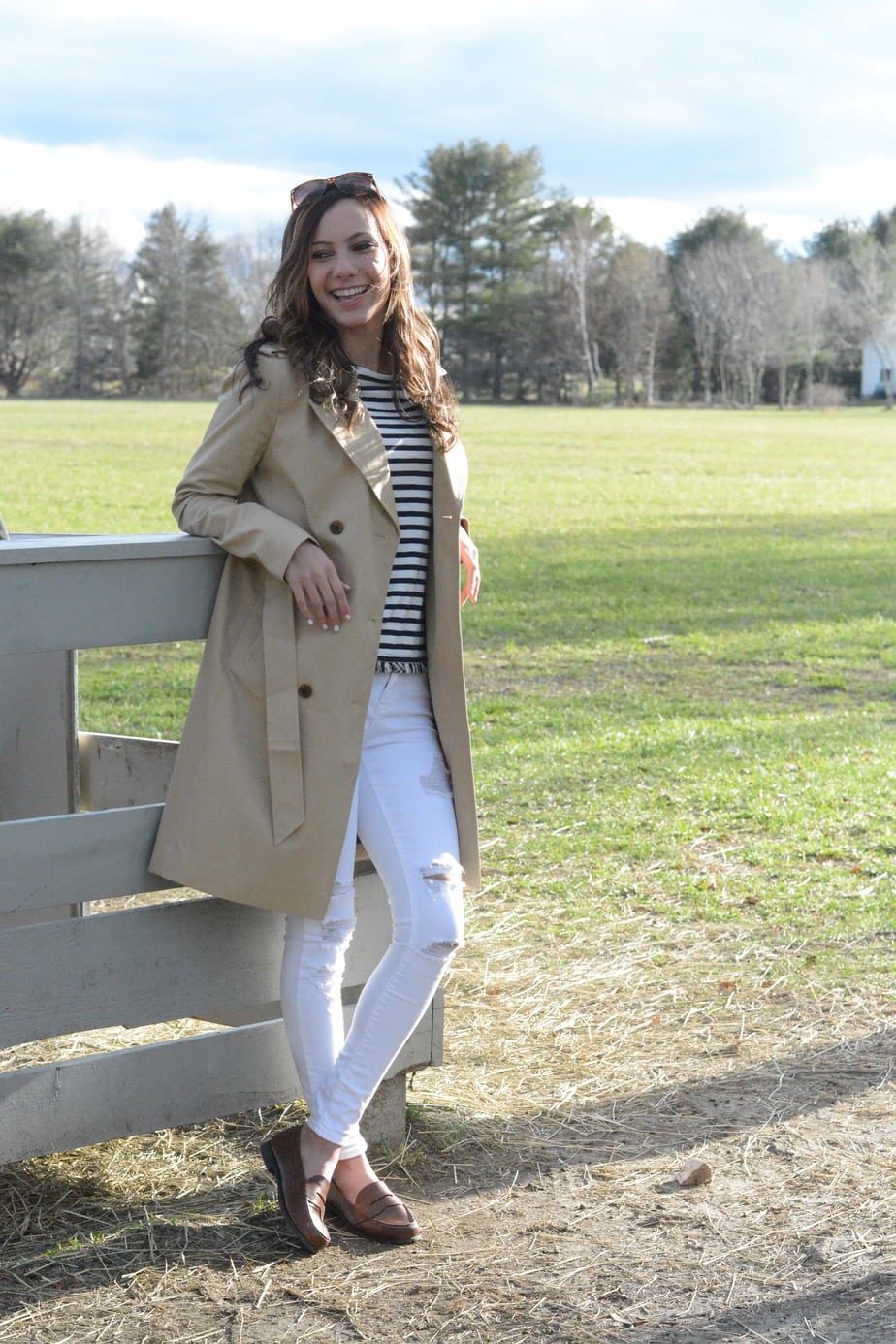 ThredUp is similar to Poshmark in that it's online, but it's a one-stop-shop so you can pay one price for shipping and order in bulk. The last order I placed cost about $150 and was over 20 items. I got a bunch of skirts for the winter, new with tags, for about $5 each, plus shipping is free if your order is over $89.
Each item at ThredUp is unique, similar to other thrift stores, so once you place it in your cart you get to hold the item for a certain amount of time before it's released to others (if you haven't bought it yet). ThredUp is SO versatile and carries almost every brand in the book. When you search, you can segment by price, by label (there's regular clothing, premium, and designer), and by the type of item, almost as if you're shopping online at a normal store.
You can also segment by condition. ThredUp sells items that have/are new with tags, like-new (or new without tags), gently used, or signs of wear. I usually segment for new with tags and like-new then search away. Because the site gets new things in virtually every day, I'm constantly on the lookout for clothing, and I probably place an order every two weeks or so (when I have enough items to get the free shipping).
ThredUp sells all kinds of clothing, including workout gear, fancy dresses, accessories, shoes, and maternity clothes. They sadly don't offer men's clothes yet but I'm hoping that's coming soon! It's one of the best thrift shopping online stores because it's so easy to use but offers great prices. Not sure what to buy at thrift stores? This is a good place to start since it looks a lot like a regular store.
It usually takes about 5 days to get your items, depending on which warehouse they're shipping from. You actually can return to ThredUp, which is a perk I love, so you don't have to worry about everything fitting perfectly.
Click here to get $10 towards your first purchase!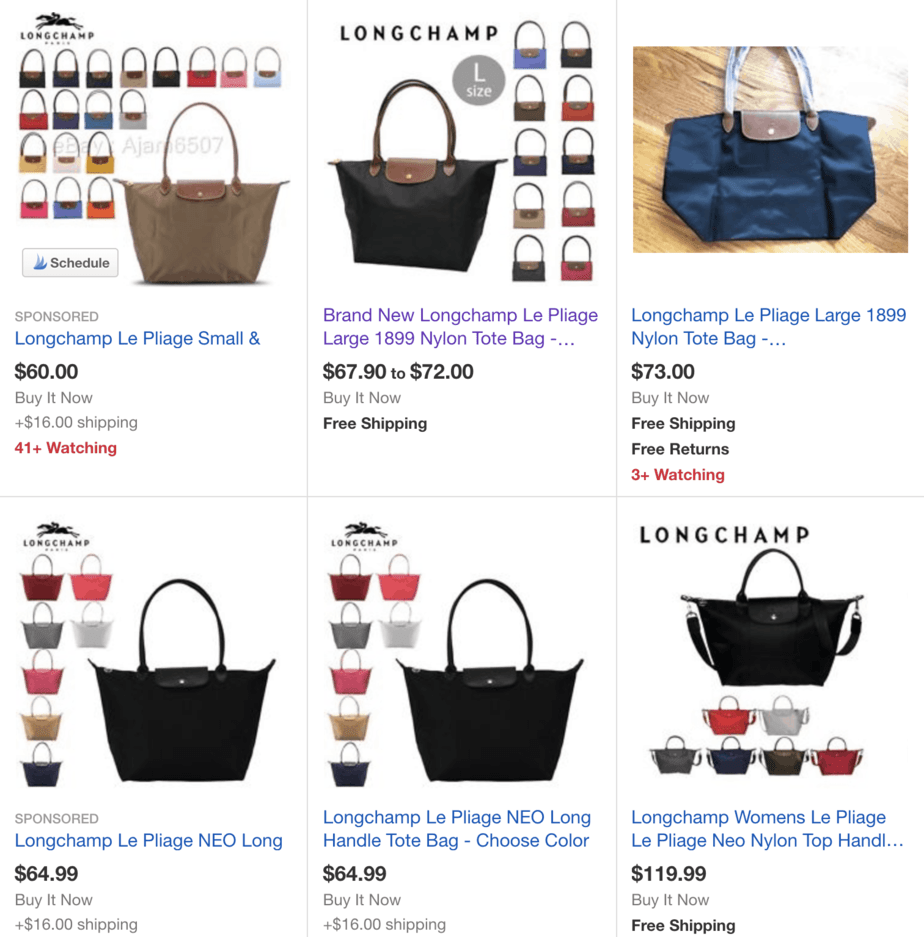 Thrift shopping online is always pretty awesome. I don't often browse Ebay for thrifted clothes, but it is good for a few things. I got my (authentic) Longchamp purse off of Ebay for 1/3 of the original price. Ebay is typically cheaper than Poshmark for those unique items, but it's a good idea to cross-check and find the best deal. You also have to be okay with waiting a while to get your item (it took mine 3 weeks to ship from France). For those pretty random designer items, I find that Ebay is great.
Make sure that you check the shipping before you purchase (some sellers will offer a cheap price but charge $100 for shipping), know the seller's return policy, and pay on time once you do purchase.
I definitely recommend looking to Ebay for designer bags, designer dupes, vintage items, or anything specific that you need.
How to Assess an Item (Thrifting Tips)
Okay, so now you found something you kind of like. Here are the main thrift shopping tips for things you should look for.
Will it fit? Seriously, if it doesn't fit perfectly, don't get it because you'll never wear it. This goes for any piece of clothing, but really keep it in mind when thrift shopping. For some reason there's this desire to find a ton of things and have a "successful" trip, but it isn't successful if you buy a lot of things that will sit in the back of your closet.
What's the condition like? I personally love new with tags or new without tags, but you should always inspect an item regardless of what it's listed as. Do the zippers work? Are there too many pills? Are there any stains or tears? I used to buy items that had flaws with the intention of fixing them, but unless you're seriously on top of your life, it'll probably sit in a pile for at least a few months, not-fixed and unworn. You're better off waiting until the item is perfect for you. This is definitely one of my most important thrifting tips!
Is it worth the money? Keep your phone handy and if you don't know the brand, look up what it goes for. Sometimes you'll find something that's a total steal, but thrift stores can also way overprice some random items. If you know the brand then it's easy, but if you don't then check before you buy it.
Is the size correct? Check the tag, don't just assume that the size is right since the item was in a section. Thrift stores aren't always the most organized.
Ask yourself if you'd buy this item brand new in the store. If you wouldn't then it's not worth it. The whole purpose of thrifting is to find items you could find new at the store for cheaper.
If you thought this post was useful, consider saving it to Pinterest for future reference!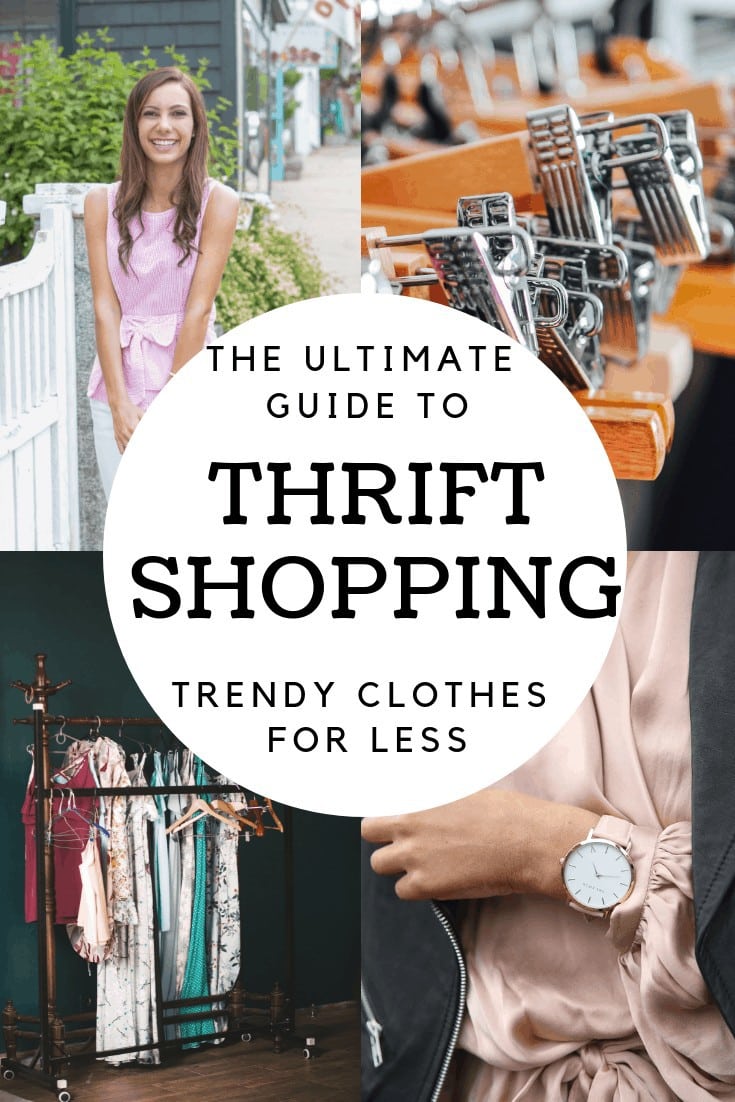 Happy thrifting!