This shop has been compensated by Collective Bias, Inc. and it's advertiser, Bose. All opinions are mine alone. #sleepsoundlytonight #CollectiveBias
I recently moved into an apartment and sleeping has definitely been a bit of an adjustment. I've lived in a complex before, but the walls were pretty thick and I never really heard my neighbors at night.
Now, I'm living in an old house that was converted to multiple apartments, and the walls are really thin. I'm not normally a light sleeper, but I haven't managed to get a good night of sleep since I moved in.
Hover over this image and you can click to purchase your own pair of these super awesome Bose sleepbuds!
Bose was kind enough to gift me a pair of their noise-masking sleepbuds™, which have actually helped quite a bit, especially when my neighbors were throwing a party the other night. They're available at Best Buy in the Health and Wearable Tech section ( as well as online here).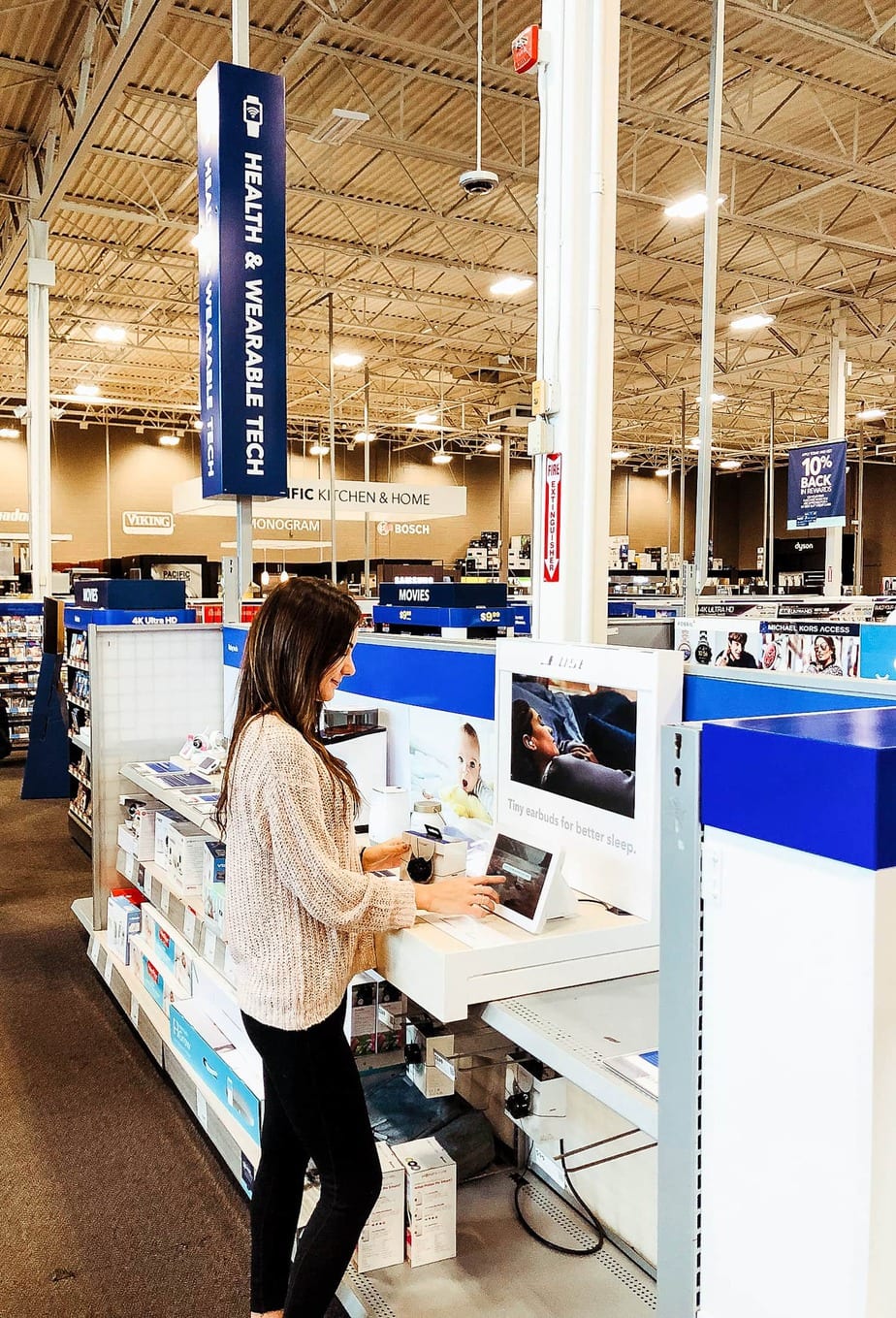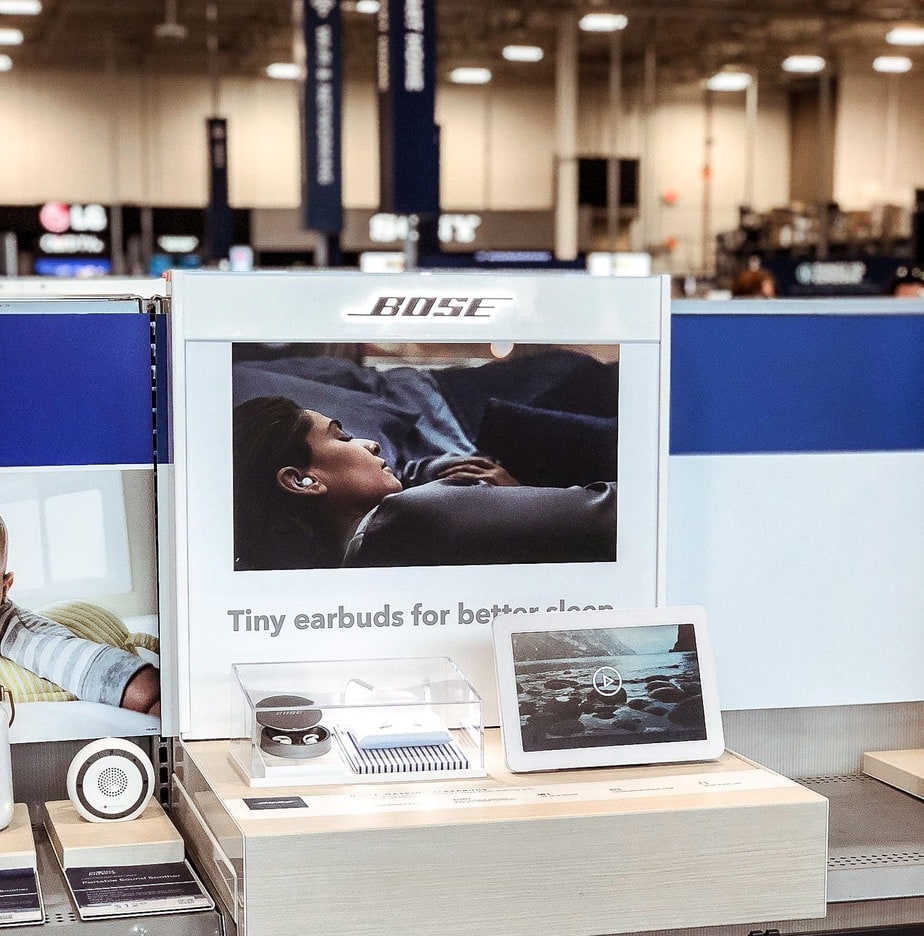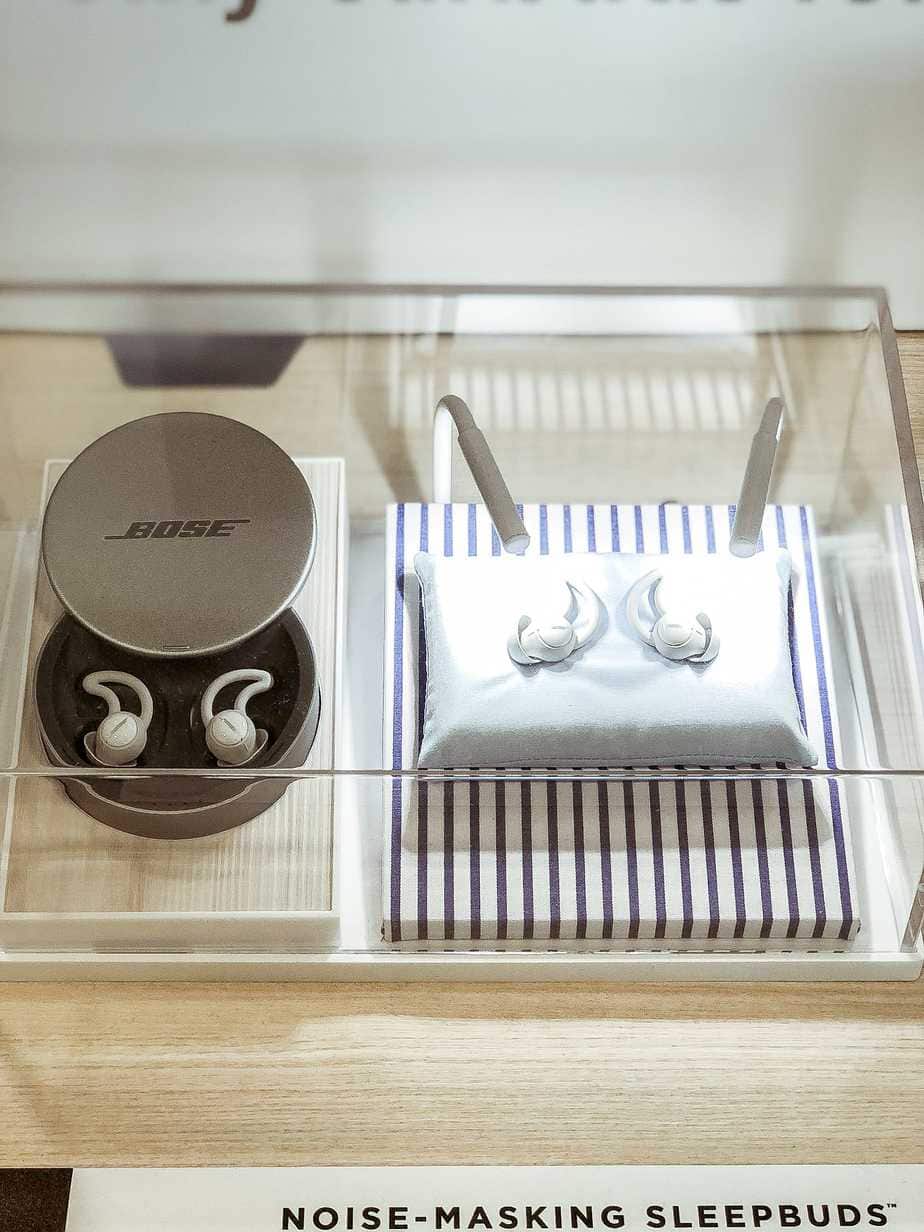 These sleepbuds™ basically sit in your ear really easily (and don't fall out, even if you toss and turn) while playing soothing sounds that help you get to sleep. I've found that the best use for them is when I wake up in the middle of the night. Because they stay in, I'm able to go back to sleep pretty quickly instead of getting completely up. I sleep on my side and they've never fallen out.
These sleepbuds™ are definitely great for anyone who suffers from insomnia but still wants to be able to hear normal sounds in the night. They're not noise cancelling, so if you have a child or don't like the idea of being unable to hear anything at all, you can set them below a certain volume and just have some background music to help you sleep. They also don't play music, which I wasn't sure about initially, but now I love that they're dedicated solely to relaxation and sleep time.
The idea is that the many soothing sounds the sleepbuds™ provide help to cover up noises without completely cancelling out the outside world, so if you need to wake up to an alarm, you can set the sleepbuds™ and you'll still hear it. They can also be an alarm themselves (and are actually really gentle which I love) and won't wake your roommate or significant other up. This would have been great in college when my alarm went off 15 times a morning (my poor roommate).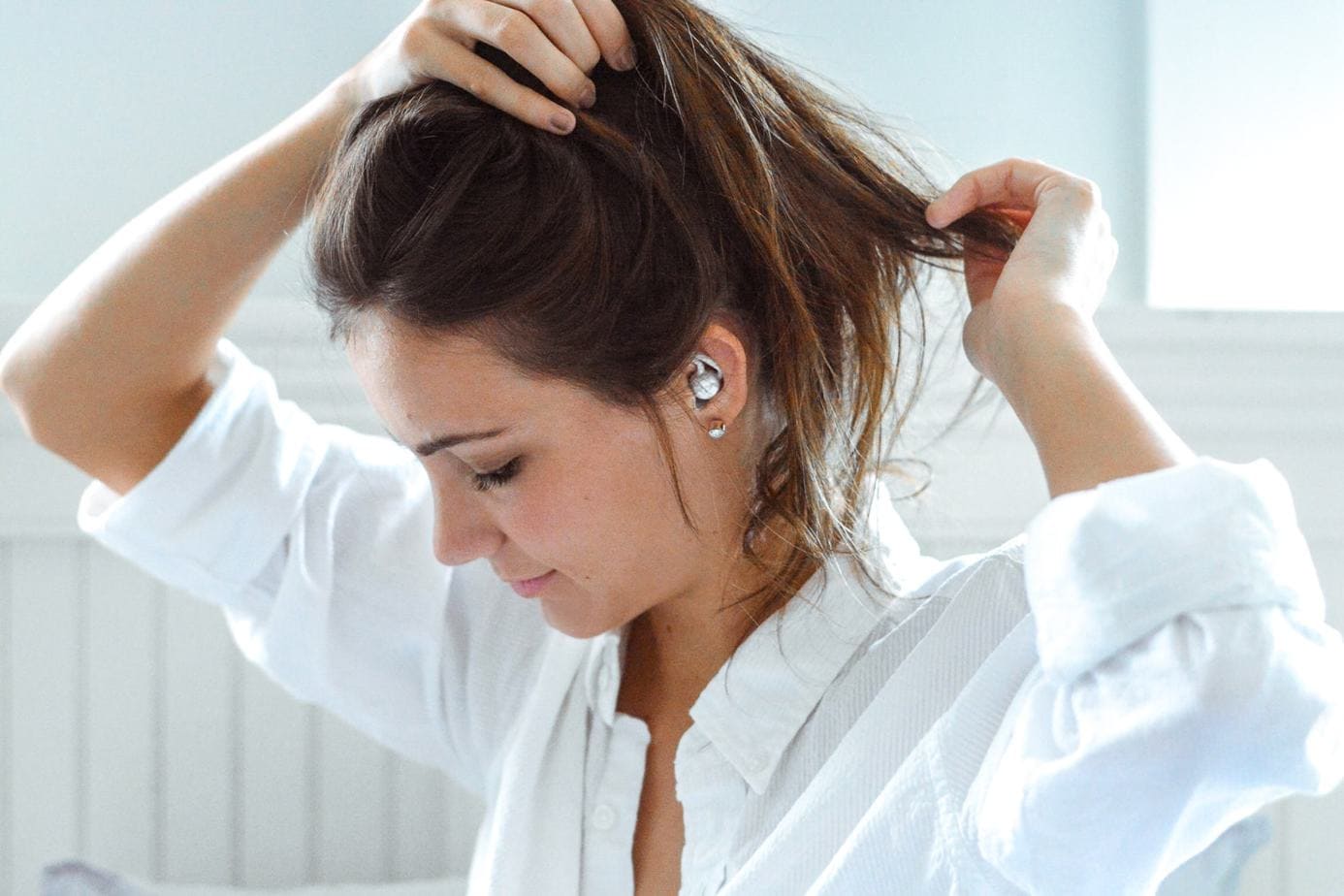 One of the best things about these sleepbuds™ is that they're wireless and easy to charge. I'm constantly losing phone chargers (it's really becoming a problem) but I keep this charging case right next to my bed and surprisingly haven't lost it yet. The sleepbuds™ run for 16 hours and the case provides an additional 16 hour charge – perfect for traveling!. Apparently the technology is similar to what is used in devices like hearing aids, so it's tested and super safe for your ears all night.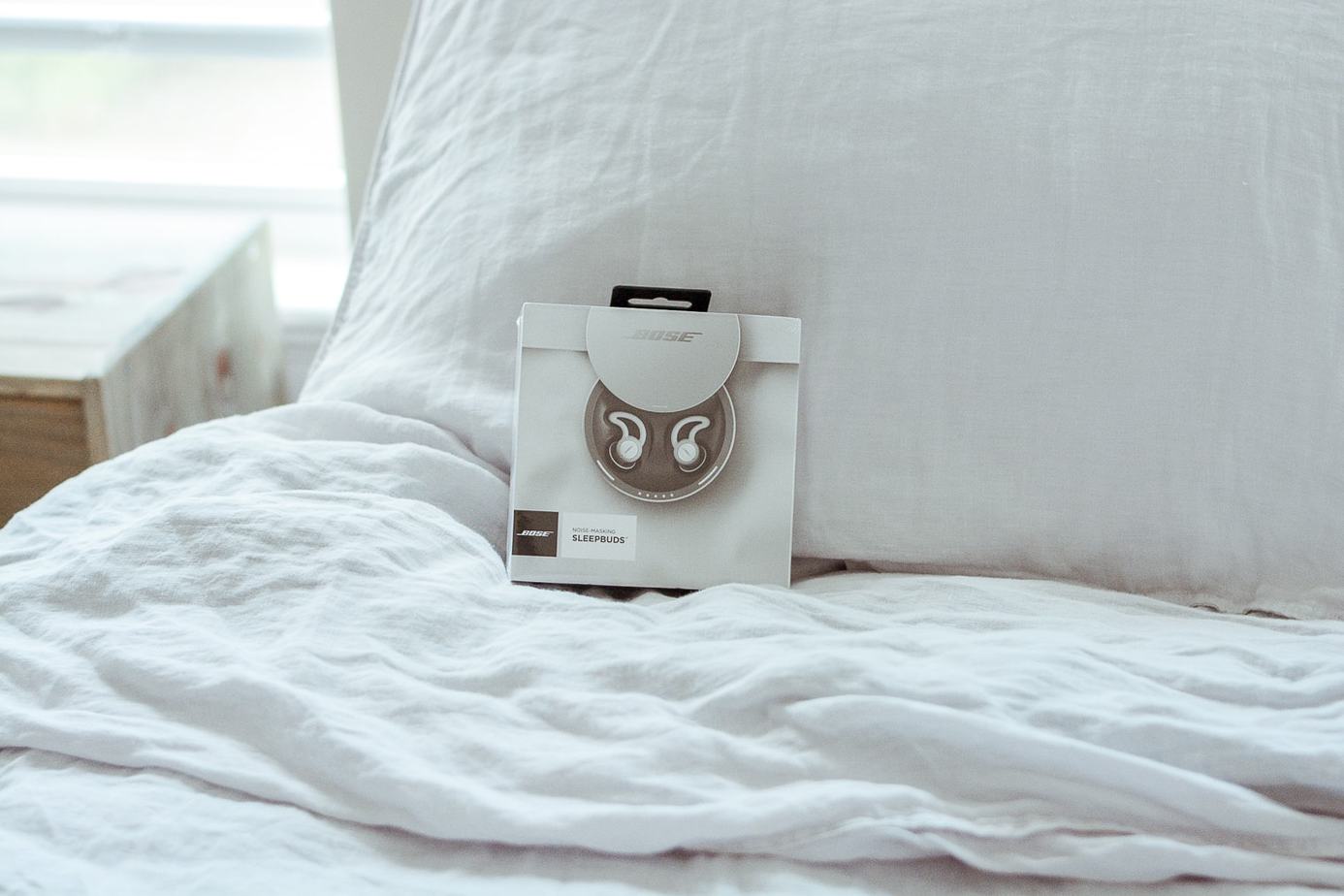 I'm definitely looking forward to seeing what sort of sounds will be added in the next update!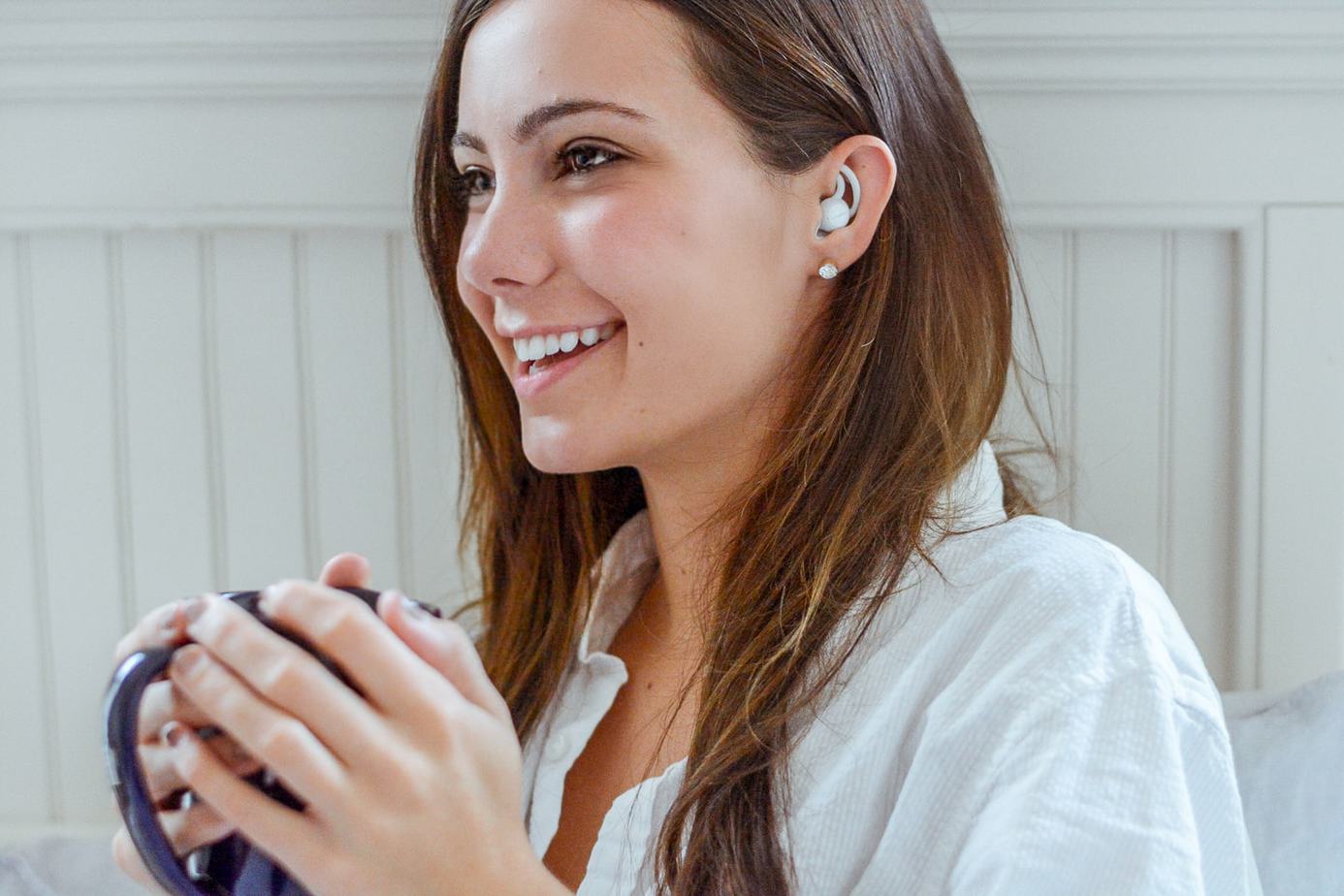 Here's my recipe for a sound night sleep:
Drink a cup of tea (non-caffeinated; any kind of sleepy tea is good)
Don't use any electronics for an hour before bed (reading a book is a great option)
Pop in the Bose® noise-masking sleepbuds™ about 15 minutes before bedtime
Set the volume (I sometimes adjust it depending on what my neighbors are doing) and let yourself drift off
Check out these Bose® noise-masking sleepbuds™ at Best Buy (online or in the store) if you're looking to get a restful night of sleep!