When it comes to choosing the best ski resorts in Vermont for an unforgettable winter vacation, there are plenty of really awesome hotels and resorts.
The best resorts have way more than challenging trails and expert snow parks – they also need to offer a wide range of runs for all ski and snowboard skill ability, as well as top-notch ski clubs, flawless facilities, and plenty of après-ski activities to enjoy the mountain life at its best.
However, we're all about the amenities, so we gravitate towards Vermont ski resorts that actually have a true resort feel! Shane (my fiancé) is the skier, while I stay by the fire, so I want enough things to do at the resort itself.
Although Vermont is worth a visit any time of the year, it will be your ultimate snowy wonderland. With an incredible average snowfall of 100 inches each year, it's no surprise that Vermont attracts skiers and snowboarders from all over the country to experience their excellent slopes, unique culinary experience, and chilled atmosphere.
But what truly makes Vermont a great winter wonderland is its surprising combination of scenic woodland views, excellent trails which will satisfy every snow enthusiast out there, and the laid-back vibe that makes Vermont more authentic and relaxed than many other ski resorts in the United States.
Escape the city life and head to one of these ski resorts in Vermont for your next winter vacation.
Today I'm sharing my absolute favorite Vermont ski resorts so you can check out where you want to stay!
Okemo Mountain is one of the top Vermont ski resorts that offers skiers and snowboarders the chance to enjoy 600 acres of powdery snow with 13 different runs.
However, the Resort is more friendly for beginners, and the Resort has earned its notoriety for being a family-friendly destination with its top-notch ski school for those looking to introduce their children to skiing.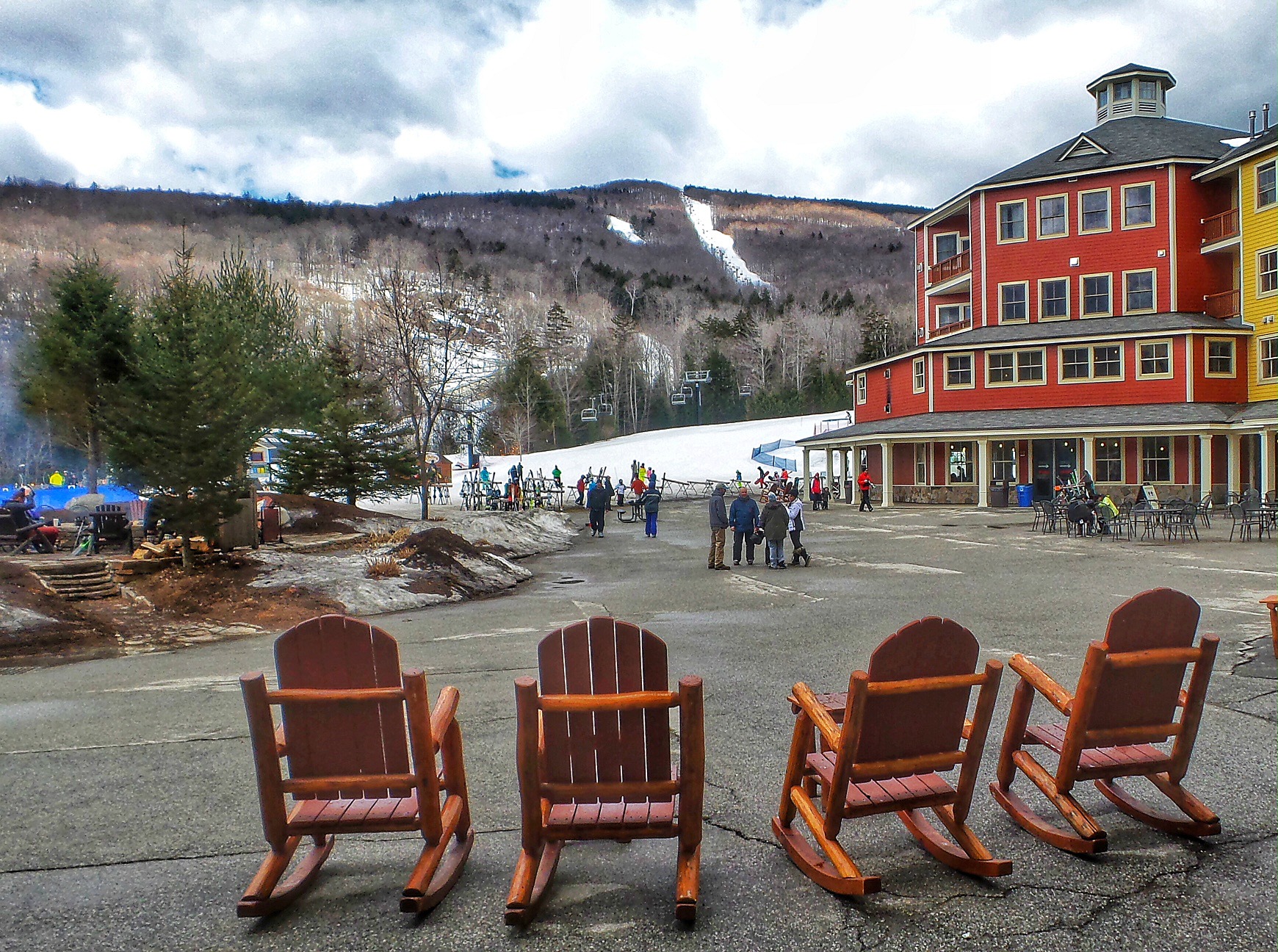 With challenging terrains perfect for seasoned powder hounds at South Face, Okemo may not always receive as much natural snowfall, but skilled technicians will ensure quality conditions with constant grooming and state-of-the-art technology in place, such as ultimate snowmaking machines and flawless lifts.
The resort itself offers free wifi, ski-in and ski-out access, rooms will fully equipped kitchens, fireplaces, and washer/dryer access, and an on-site cafeteria.
Unlike other ski resorts in Vermont, Okemo is located just a few miles from the town center, so you can shop or go out to eat after a day on the mountain.
22. Stowe Mountain Resort
Considered both luxurious and family-friendly, Stowe Mountain has a lot to offer. The resort is nestled on the tallest mountain in Vermont, which is known for its snowpack being one of the best in the North East.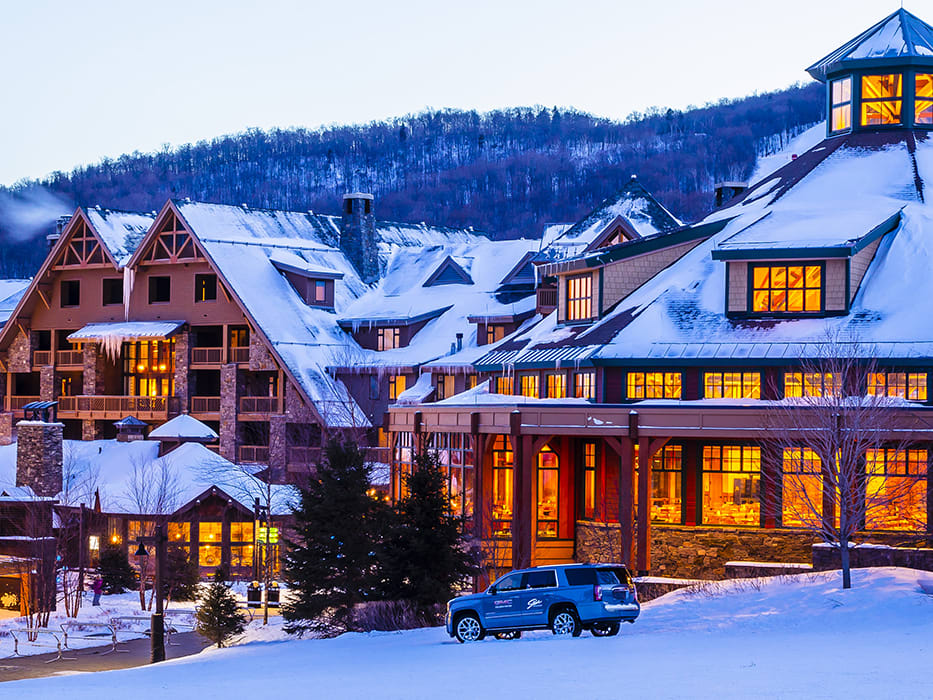 Called "the Queen of the Eastern resorts," this enchanted place offers everything you can expect from beginner-friendly trails to unrefined terrain with steep slopes just waiting to be conquered!
Additionally, to have great facilities like their high-speed peak-to-peak gondola or ski school programs that have been voted best of all time by many publications, they also offer excellent dining options that are worth trying at least once while you're on your trip here.
This is one of the best resorts in Vermont if you're looking to ski throughout the day and don't want to go further than your doorstep to get to the mountain.
If you're looking for a ski resort with the best snow, look no more! Located just 20 minutes away from Canada, Jay Peak will make you fall in love with its 350 acres of annual snowfall. The powdery slopes, especially the Headwall chutes framed by picturesque trees, will challenge even the most expert skiers.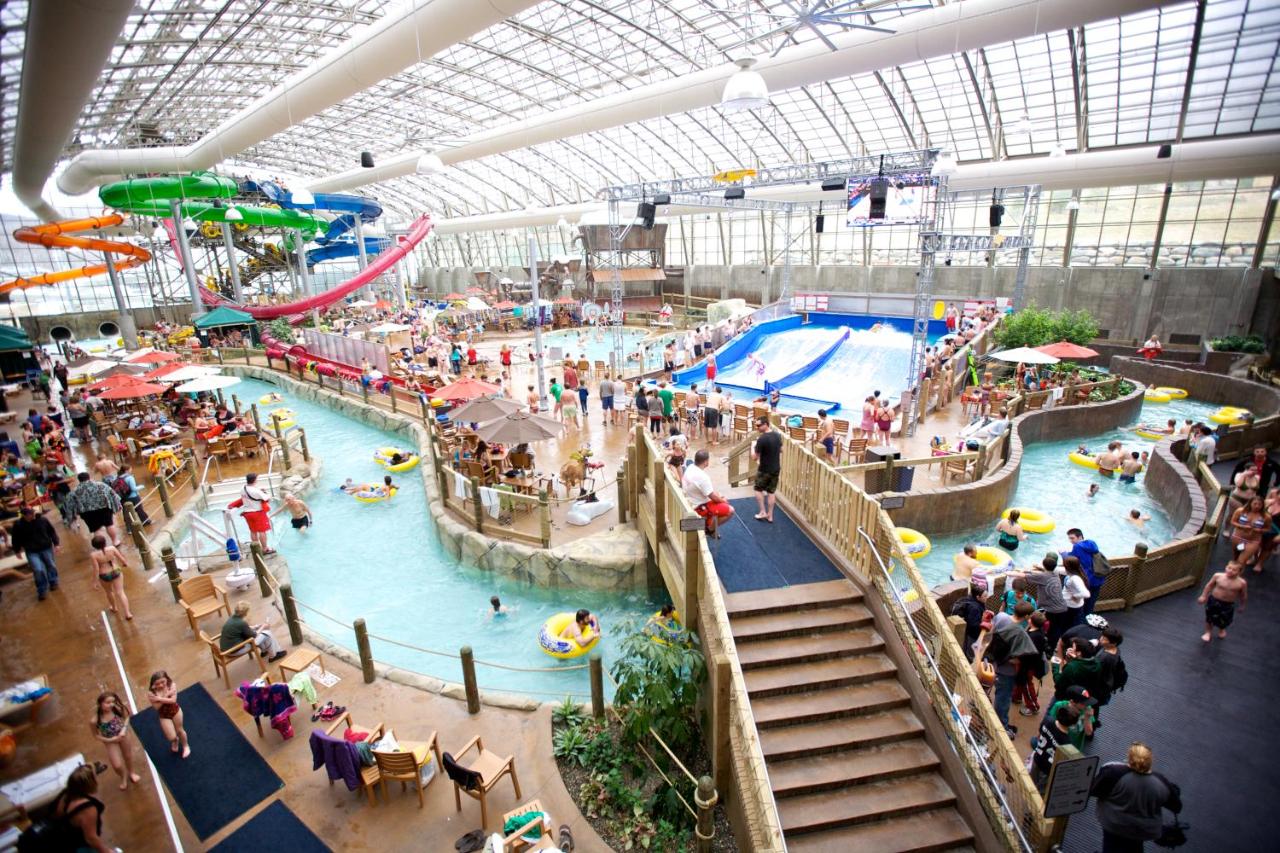 The first-class facilities such as the luxury hotel, ice rinks, and even a water park made fall-in-love winter enthusiasts from all over the world.
If you want more than just some good old-fashioned skiing, then head up here because Jay Peak has everything you desire. Plus, the world-class dining options will make any foodie drool!
Jay Peak Resort is one of the best ski resorts in Vermont for family-friendly fun. There's truly something for everyone.
If you want a winter resort that's new, innovative, and modern, then look no further than the Stratton Mountain Resort.
With its pristine slopes, excellent snowmaking, and top-rated dining, you won't be disappointed with this hidden gem. Long Trail House is one of the most popular ski resorts in Vermont for a reason!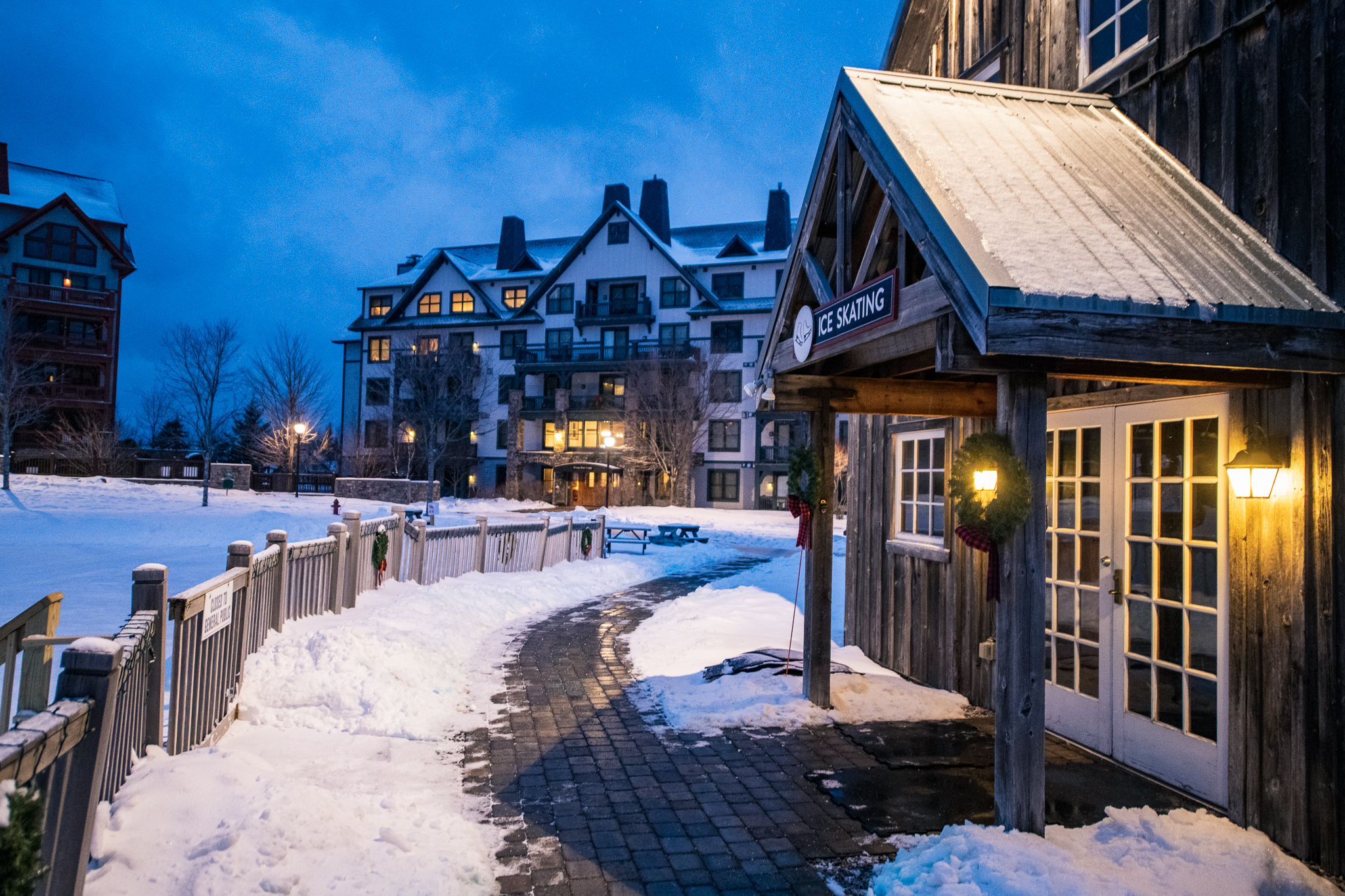 Just about an hour from Burlington,Stratton Mountain Resort is a popular destination for NYC skiers and snowboarders due to its proximity to the Big Apple.
Modern skiers and snowboarders might not know that this was also where Vermont's first world cup ski races were held as well as the first place to allow snowboarding back in 1983.
The Resort offers 670 acres of skiing on groomed trails with luxury shopping points and fine dining restaurants that can make you forget the city hustle and bustle!
Long Trail House is by far one of the coziest and cleanest Vermont ski resorts. Choose from condos of various size for maximum privacy and enjoy fireplaces in the bedrooms. Plus, there are over 6 restaurants within a five minute walk!
Bromley is your family-friendly Vermont ski resort. To kids, a mountain is an enchanted place, and they will love its new progressive terrain park built and designed by Arena Snowparks.
Parents can choose to let their children explore the mountain with a KidsRule Mountain Camps instructor who will show them all of Bromley's best trails with programs tailored specifically for young skiers.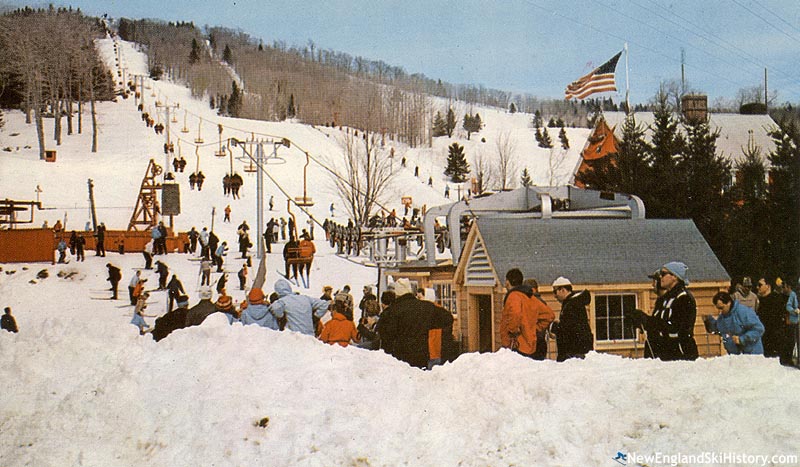 The local school offers a wide range of options for all skill levels, from beginner group lessons to advanced private one-on-one! For parents wishing to enjoy an après-ski, fun always lasts longer in this Resort.
After enjoying free skiing until 4 p.m., head over to r one of the many restaurants and bars to cheers on a great winter day!
Located in the eastern United States, Killington is one of the largest ski resorts. Known as "The Beast of The East" for its lofty vertical drop and challenging runs, this destination attracts thrill-seekers from all over the world.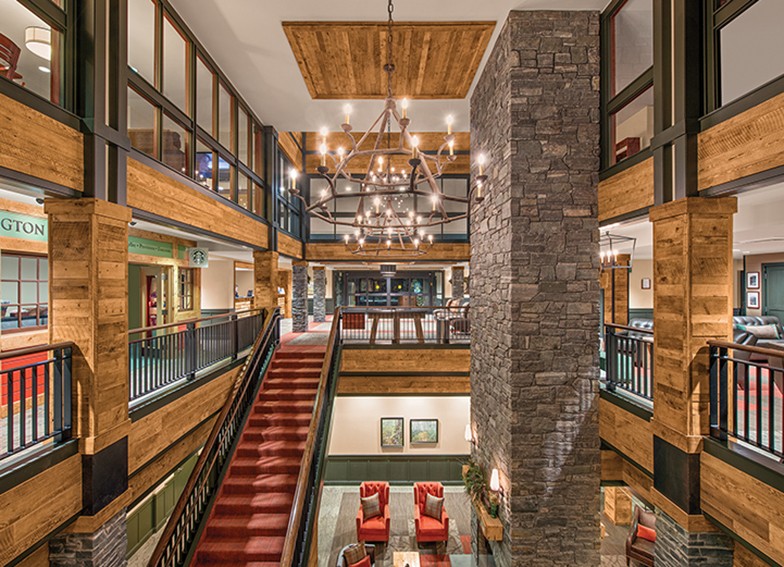 No worries, beginners! At Killington, you can find a variety of friendly terrains, including slopes like Snowshed Lodge, which are designed specifically for newbies, or the Big Dipper, which offers more advanced runs but still caters to newcomers who want an exhilarating experience without having to take on difficult challenges right away.
The Green Mountain Inn has a rich history of hospitality for well over 170 years.
Located in the heart of Stowe, guests have been enjoying the Green Mountain Inn's legendary hospitality for generations. There is a sense of coziness and charm in every corner of the Inn.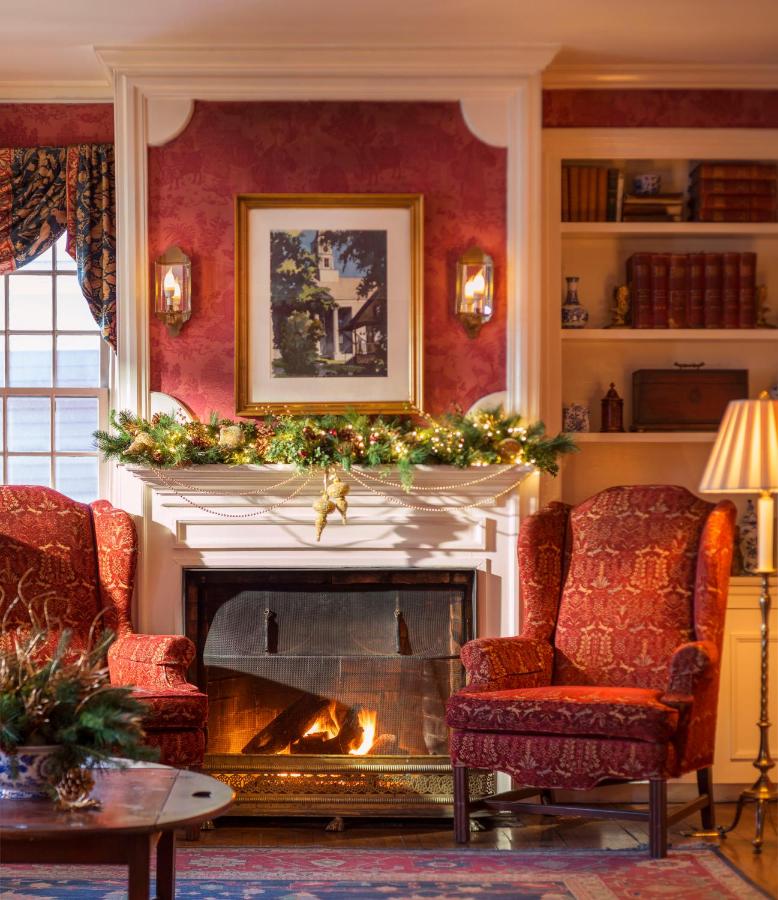 Over the years, it's become a staple in Stowe for those looking to enjoy endless recreation and relaxation no matter what season of the year they visit. The eight buildings offer 104 distinct accommodations that offer you an experience like none other: from cozy suites near main attractions such as golf courses or shopping all the way up to luxury rooms.
No matter the length of your, there will be something perfect for you!
An abundance of amenities awaits you at the Inn. Guests can enjoy outdoor and indoor pools, a game room with ping pong tables, fire pits for winter relaxation, or the Whip Bar & Grill restaurant.
This is one of the best ski resorts in Vermont for a cozy vacation. If some members in your party don't want to ski, they'll find plenty to do around the Green Mountain Inn.
Mount Snow is the perfect place for all skiers and snowboarders looking to improve their skills. It provides more than half of its runs for beginner's level, which means even pros will find happiness here!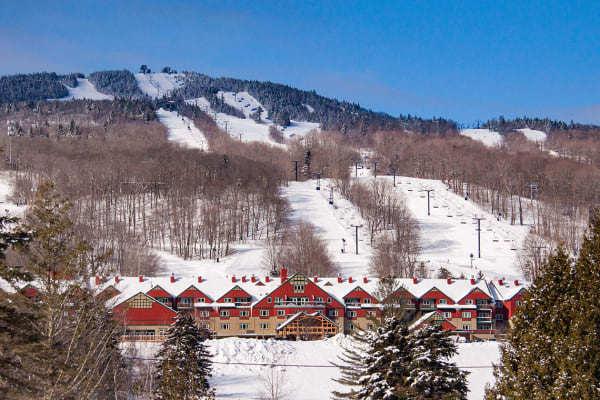 TheResortt has some amazing amenities-including Mount Snow's new Carinthia Base Lodge, which opened in the 2019-20 season and keeps offering breathtaking views. The lodge features plenty of restaurants and lounges to unwind and relax and many dining options and spa services.
Trapp Family Lodge is a European-style resort that features spectacular mountain vistas and upscale amenities. Located at 2,500 acres overlooking the village of Stowe in New England, this lodge provides an elegant setting for any season's vacation.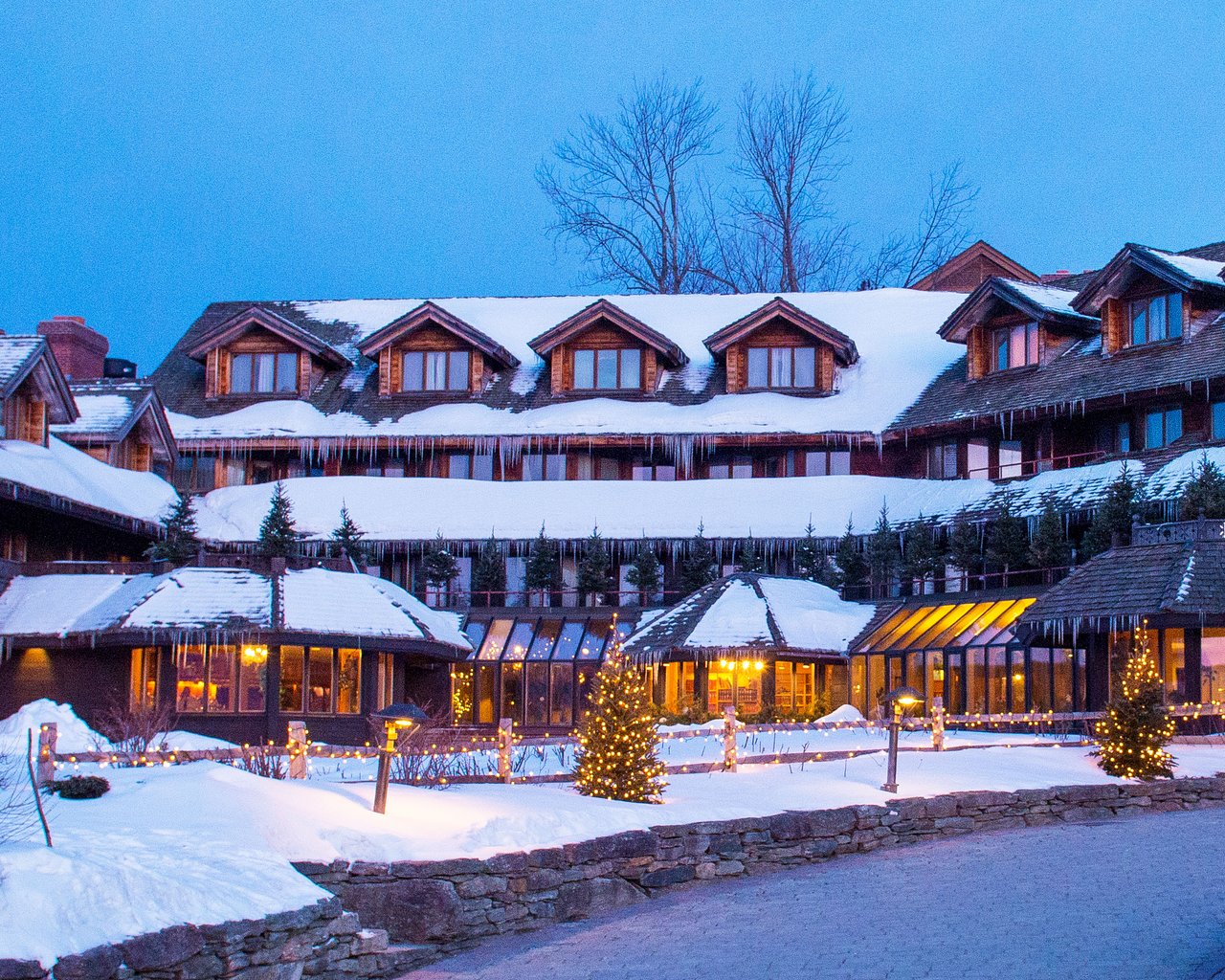 Enjoy year-round activities such as cross-country skiing, snowshoeing, backcountry skiing, biking, and yoga- all conveniently located just 5 miles down Route 9D away from Woodstock center.
Whether you are a solo wandering for calm and quietness or you're traveling with your tribe, Trapp Family Lodge is the right choice for an unforgettable holiday!
Topnotch Resort is a majestic mountain getaway that offers guests the perfect basecamp for Stowe's exhilarating four-season adventures.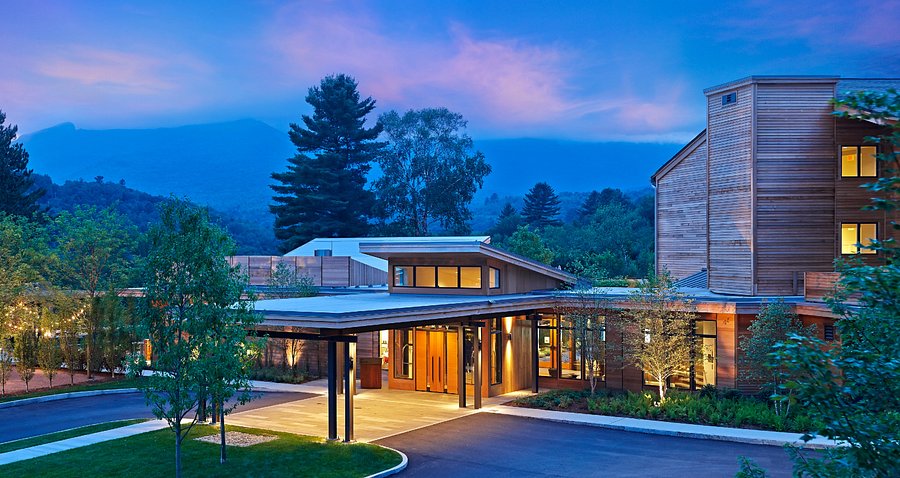 Tucked into 120 acres of forest at the foothills of Mount Mansfield, Topnotch provides limitless outdoor activities and alpine luxury to its visitors. Heated pool with lounge chairs, anyone? Check! An indoor swimming pool? Yep!
Last but not least, gourmet dining options and cocooning spa services await you as well when visiting this luxurious retreat in Vermont's Green Mountains region.
Stowe, Vermont, is more than just a picturesque historic village or classic mountain town. It's also home to Stoweflake Resort & Spa and Wine Spectator award-winning restaurant!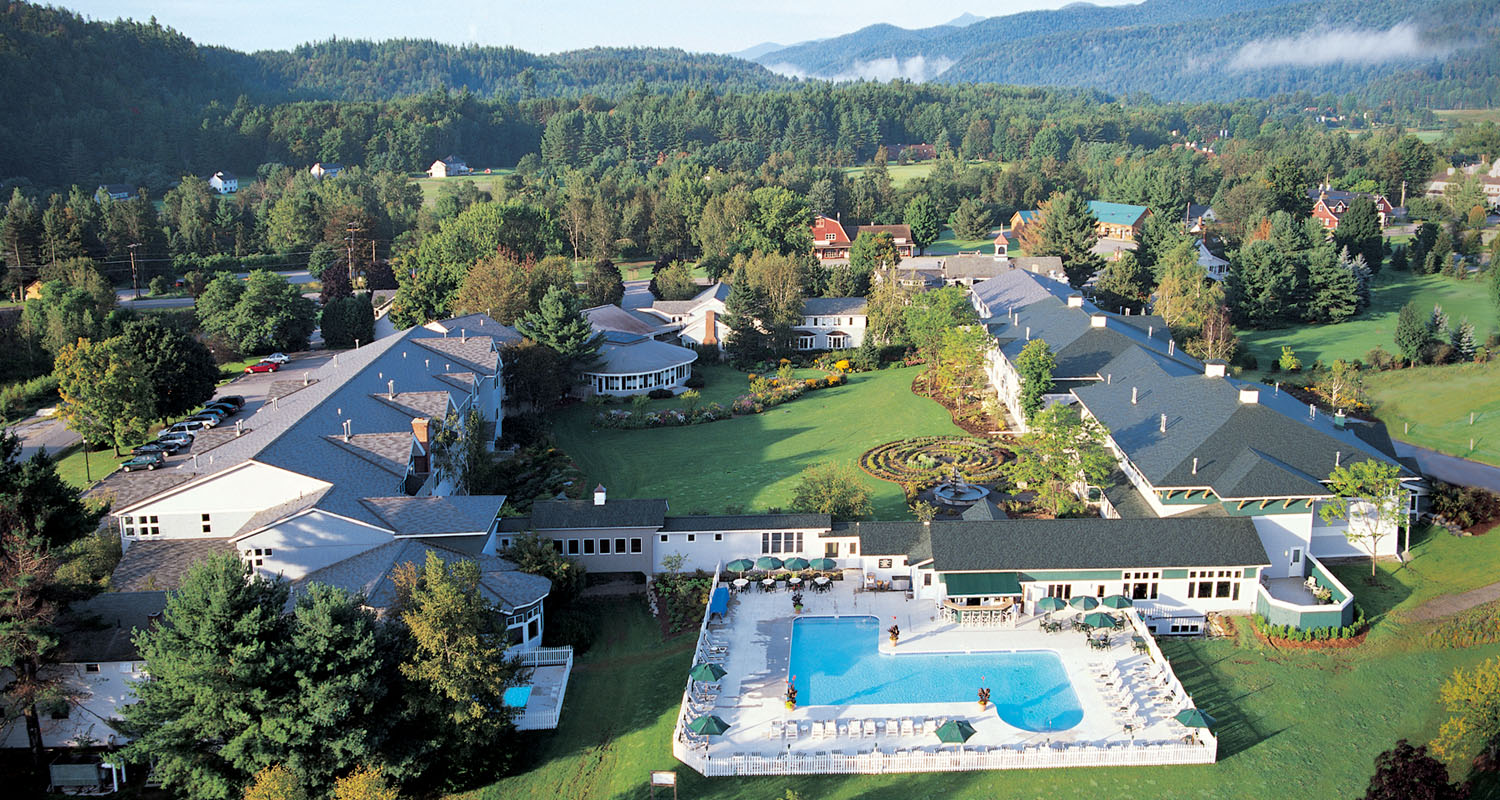 Located in a stunning natural background and surrounded by over 30 shops, Stoweflake Mountain Resort blends to perfection casual elegance and mountain experience.
The Spa at Stoweflake Mountain Resort is a sanctuary for those looking for an indulging escape and to take a break from the stresses of everyday life.
With 30 luxurious treatment rooms and over 150 signature healing treatments, from manicures to massages, The Spa offers you an opportunity for rejuvenation, all by enjoying glorious mountain views!
Sugarbush is a lot more than a skiing and snowboarding resort. The slopes are perfect for people of all skill levels.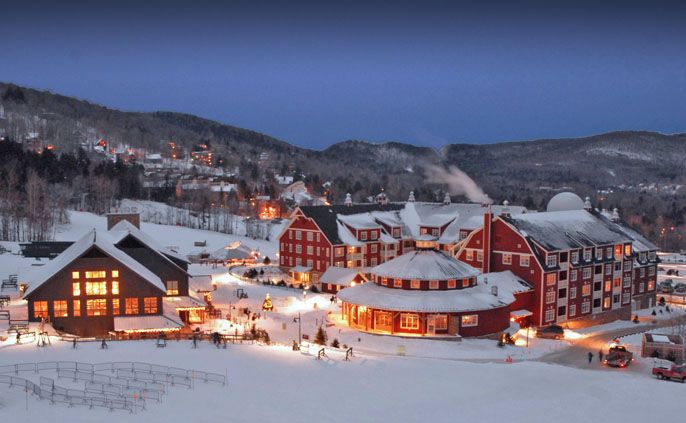 With 111 trails divided between beginner, intermediate, and expert skiers. So whether you are a beginner or intrepid skier, Sugarbush will amaze you with its 4100 acres of pure thrill!
Sugarbush also offers top-tier lessons if you're new to mountain sports, along with adaptive ski programs that accommodate any skier with special needs.
As one of the newest ski resorts in Vermont, Smugglers' Notch is quickly earning a reputation as the "America's Family Resort."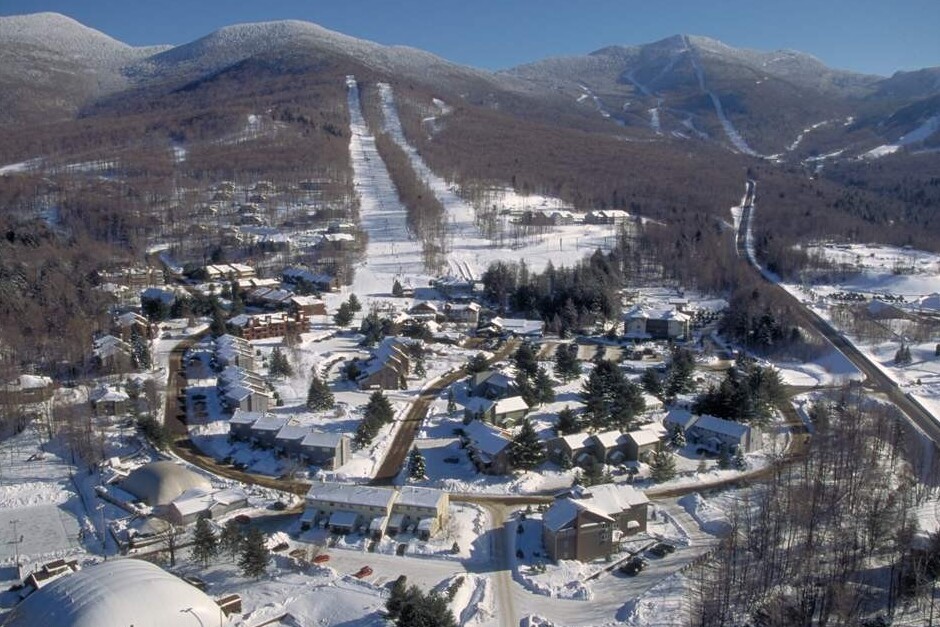 While not quite beginner-friendly, with only 20% of its terrain being designed for newbies, Smuggler's Notch is anyway perfect for family fun and renowned for its kids' programs and exhilarating activities.
If you're feeling adventurous, then head over into Black Hole, the only triple black diamond in the U.S:!
The Lodge at Spruce Peak is the only ski-in/ski-out luxury resort in Stowe. Breathtaking vistas greet every guest with floor-to-ceiling windows, and the welcoming suites feature both a finely designed atmosphere and world-class facilities.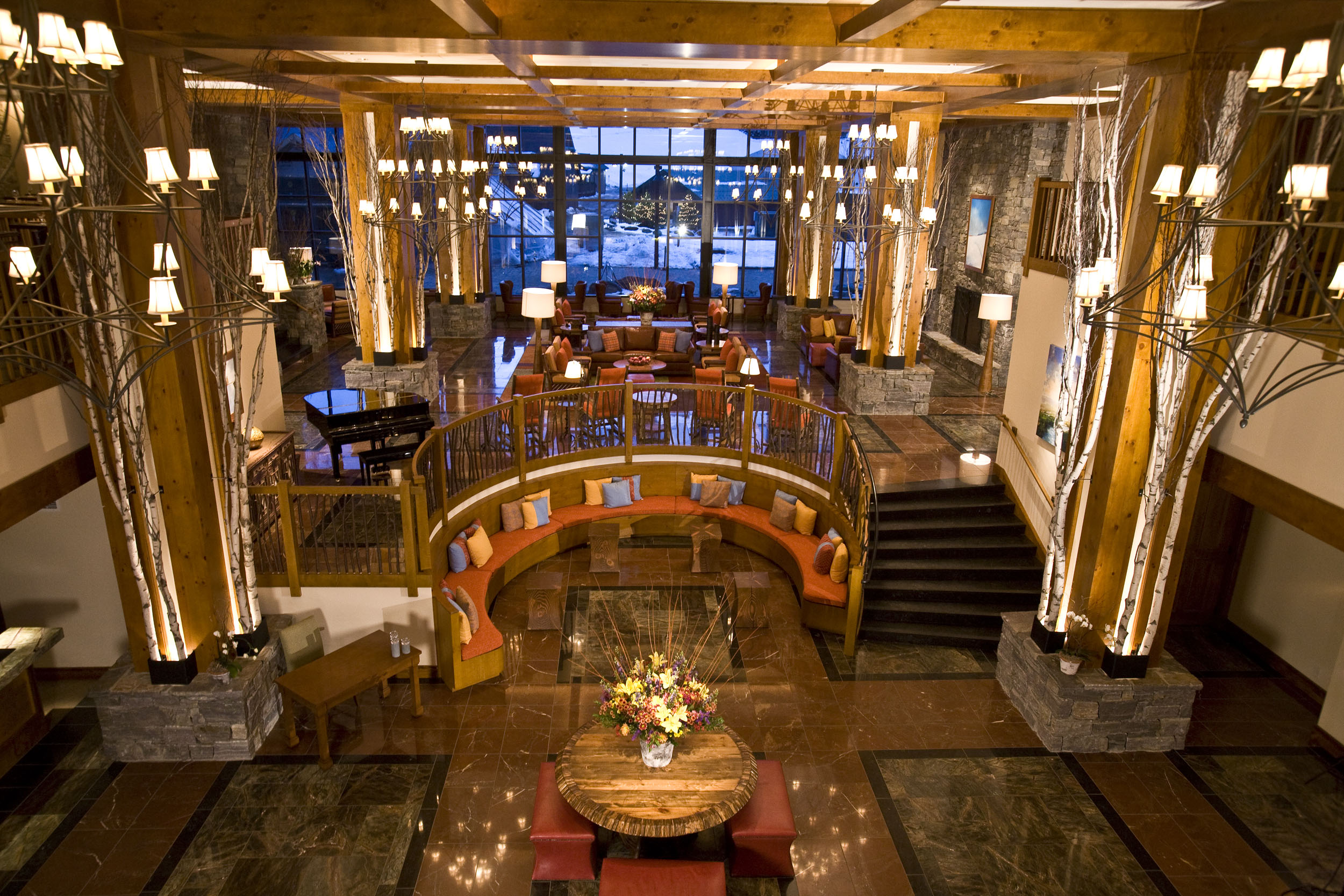 A stay here offers all of the perks normally reserved for residential owners, such as private check-in services, dedicated concierge assistance, daily continental breakfast service, and so much more!
This is one of the most luxurious ski resorts in Vermont. Enjoy the year-round outdoor pool, an on-site spa, and a delicious restaurant right downstairs.
If you're looking for one of the true Vermont ski resorts then you'll love The Lodge At Spruce Peak by Hyatt.
Surrounded by the scenic Green Mountains, this resort boasts a full-service spa and an 18-hole golf course. Guests can dine at various on-site restaurants, and the Bromley Mountain ski resort is just 10 miles away.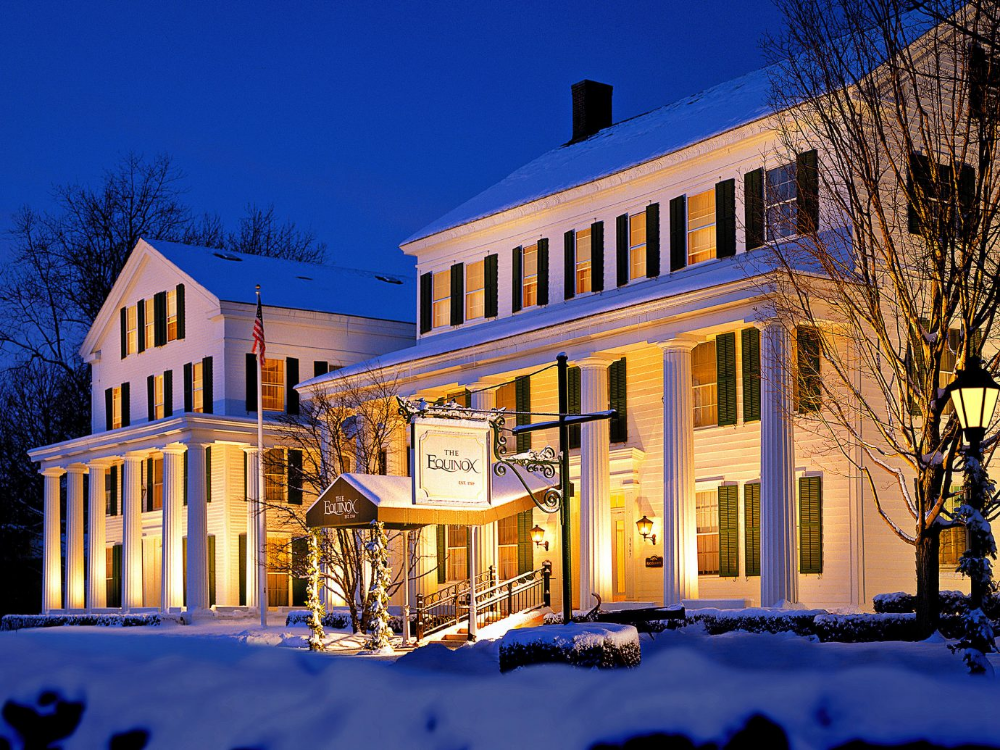 The Equinox is a year-round playground for lovers of the outdoors, and there's something to tempt just about everyone.
World-class recreational activities take you from fishing activities to off-road driving with their signature Land Rovers. Indulge in one of their signature spa treatments or, for those who love croquet, have fun on their refined Lincoln Lawn!
Only 30 minutes from Burlington, Bolton Valley is the best ski resort for those who like to enjoy all aspects of winter sports.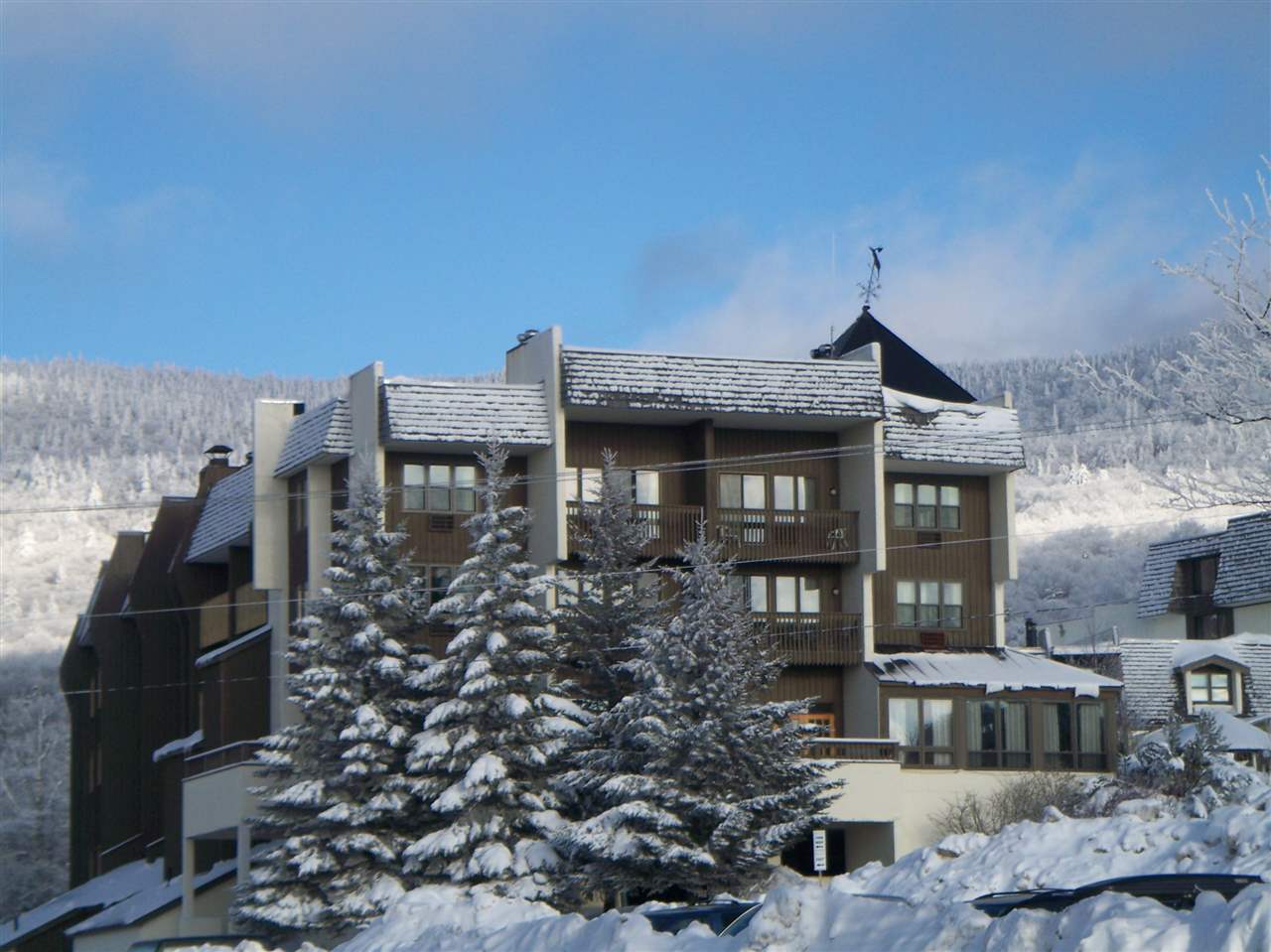 If you're looking for a place with plenty of beginner-friendly trails, then Bolton Valley has 71 different slopes that will suit your needs. But if you prefer steep terrains and lots of challenging runs, then head over to their backcountry section, where they have some very high peaks.
But what sets this Vermont skiing destination apart from other resorts in the night skiing. With more available night hours than any other location, the night owls will always find time to hit those hills before bedtime.
In East of Burlington and a short drive from Stowe, Sterling Ridge Resort offers 24 log cabins equipped with a fully equipped kitchen, free WiFi, grills, fire pits, and more!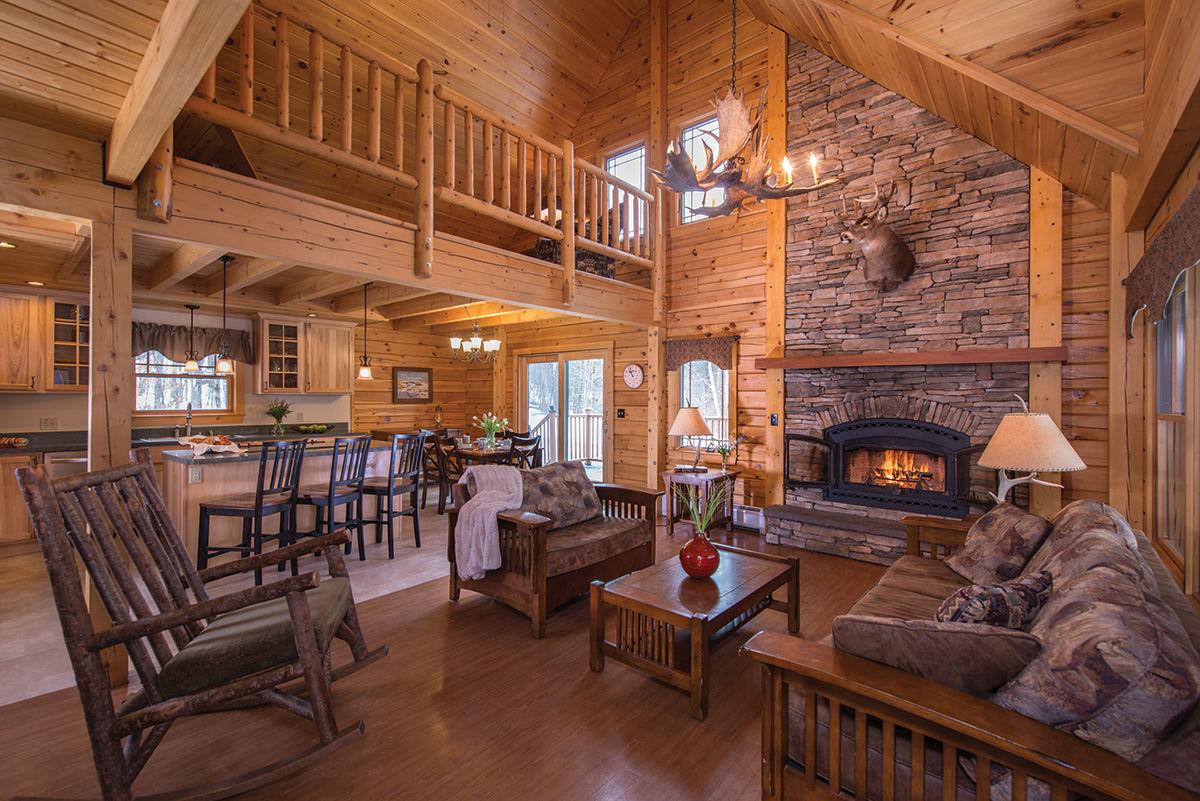 Get involved in fun mountain activities right outside your door by accessing walking trails located nearby the property or hiking trails to Smugglers' Notch.
Take time to relax and unwind while taking advantage of the covered porch sitting area for some peace and quiet time.
Maybe even enjoy smores over the outdoor fireplace pit that's located just steps away from each cabin. Sterling Ridge Resort definitely knows how to cocoon your soul.
Located in the heart of Woodstock, Woodstock Inn & Resort is a warm and welcoming hotel.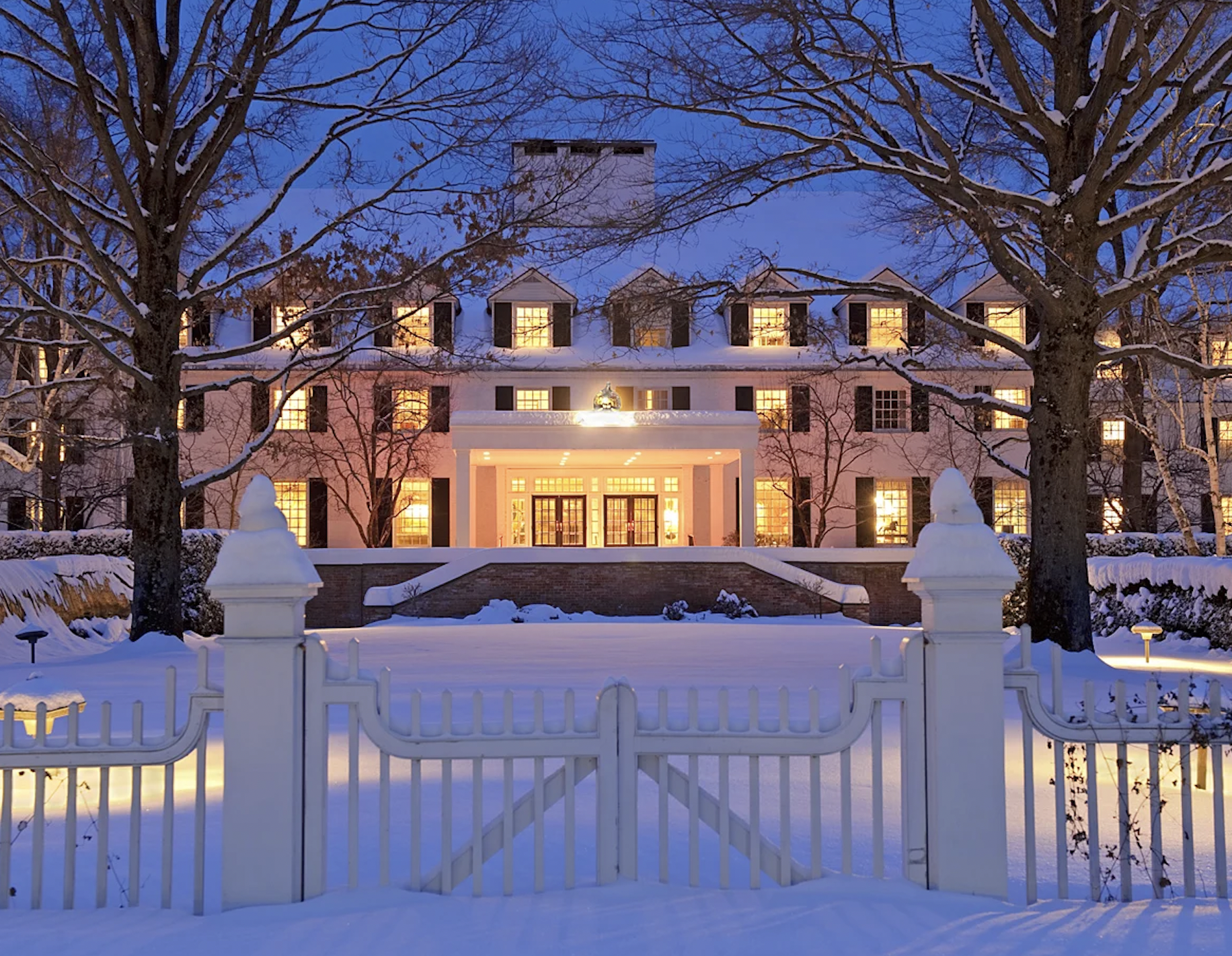 Wander along Main Street, where restaurants are waiting to serve you some delicious local food for an authentic experience for your taste buds, or take advantage of the many shops surrounding the Inn.
If this isn't enough, there's even more beauty around to be discovered thanks to the nearby mountains rich in recreation opportunities like skiing or hiking!
At Mad River Glen, skiers can enjoy the pristine mountain views of the Green Mountains from a 2,037-foot height without having to worry about knocking elbows with fellow powder riders.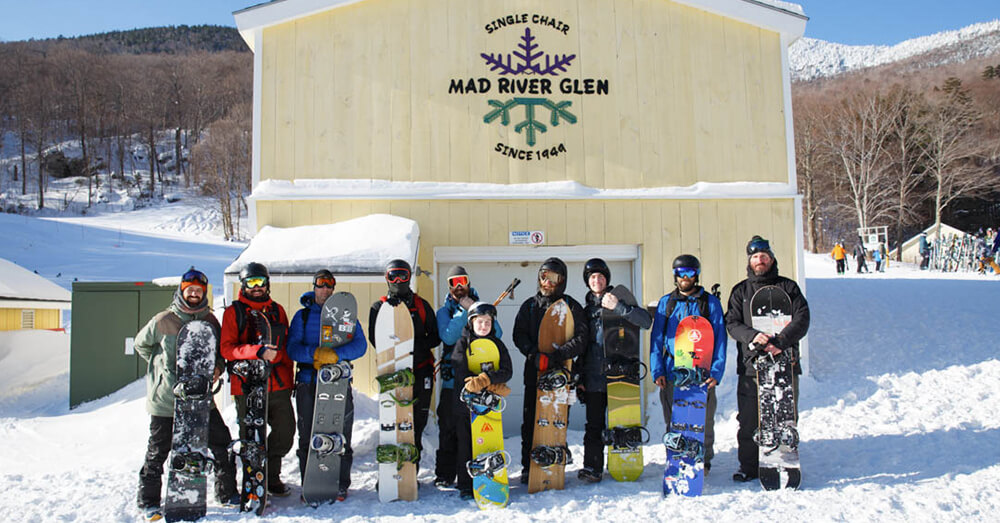 TheResortt is so exclusive that they have one of the lowest ski capacity rates even on their busiest days which makes it the ideal destination if you're looking to avoid overcrowding and busy trails.
They also guarantee some awesome group events such as racing competitions where riders are able to participate regardless of age or skill level!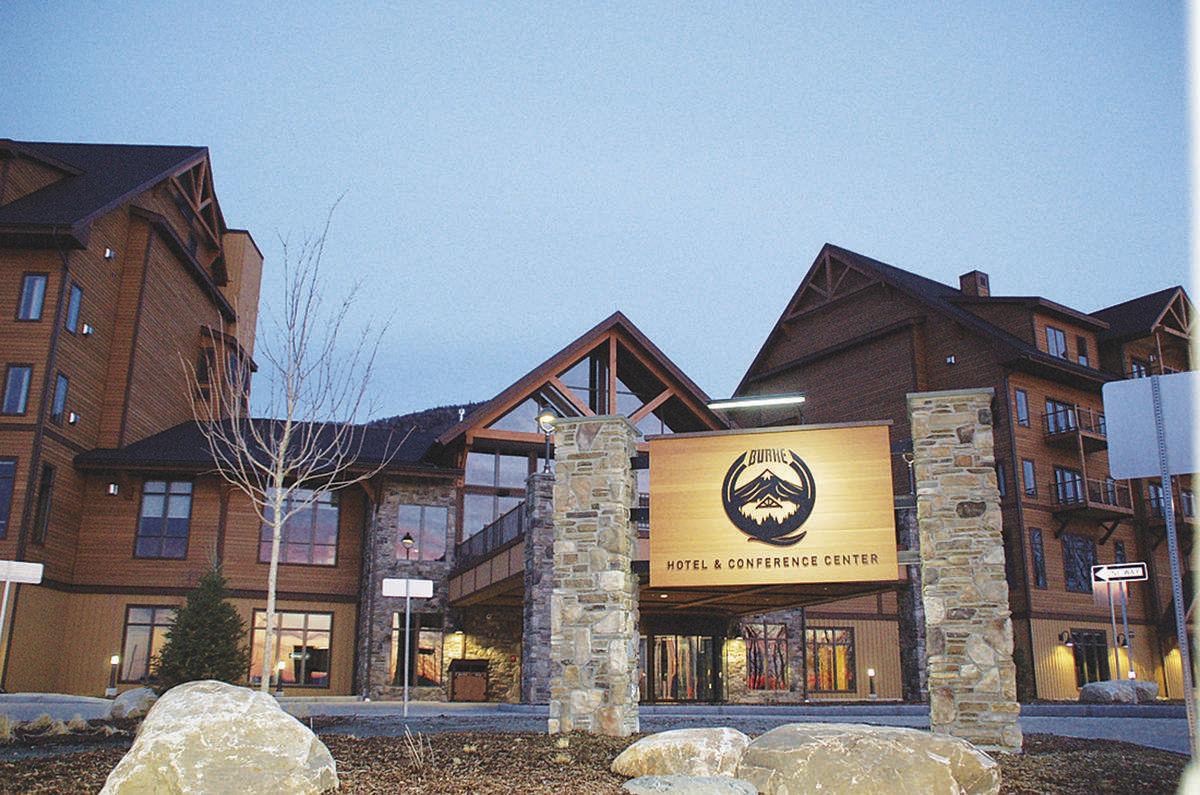 Burke Mountain is definitely not the right choice for beginners. Being one of Vermont's top ski resorts for those looking to improve their skills, it features over 90% of its runs for intermediate and experienced skiers, and only the remaining 10% of trails are designed for beginners.
That's why those just starting out on snow sports might find this resort way too hard. Burke Mountain offers clinics and private classes that will put even skilled skiers onto a new path, and you might even find yourself skiing with the U.S. ski team!
However, everyone is sure to enjoy the spectacular views of Vermont's Willoughby Gap, Mount Pisgah, and Mount Hor, no matter their ability.
Imagine yourself riding your way through the beautiful trails of Viking Nordic Ski Center. The woods offer classic Vermont stunning sceneries, and with a little luck you could be able to spot some busy beavers as well!
Viking Nordic Center is one of the less-known Vermont ski resorts, so it offers a lot of privacy and quiet time.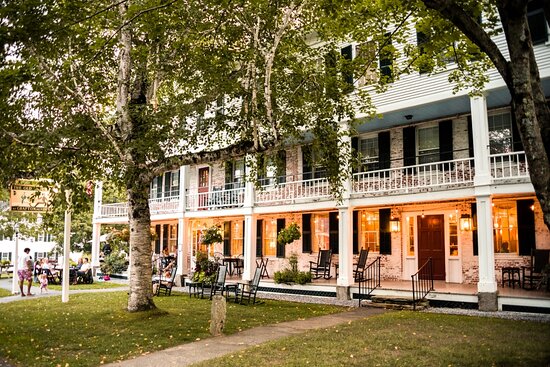 You'll also find the 26 km of ski trails for both skate skiing and traditional cross-country skiing and 4 km dedicated to snowshoes, too.
At Viking Nordic Center, the staff is especially great at welcoming kids and getting the whole family into the mountain sports with rental equipment that fits just right.
Plus, they've got plenty more in store when it comes to foodies activities: try the exhilarating Great Cookie Hunt or ice cream activities throughout winter months!
Click here to book.
Ski Queeche is one of Vermont's best-kept secrets! The Inn At Marshland Field is stunning any time of year and is one of the best year-round Vermont ski resorts, since the mountain almost always has snow on it.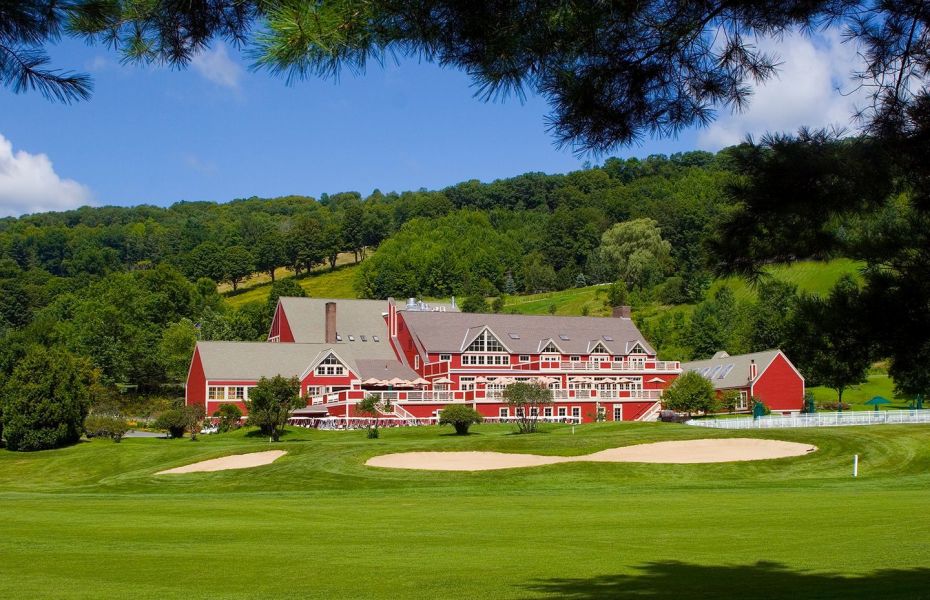 Don't be fooled by smaller Vermont ski resort! It may be small in comparison to other well-known ski resorts in Vermont, but the amenities are grand in scale.
From horse-drawn sleigh rides to live music at Après Ski, there's something for everyone! Family and kids will love this place for its endless activities and winter events. In fact, this is one of our favorite family-friendly Vermont ski resorts because there's always so many activities waiting for you.
Experience the winter wonderland at Blueberry Lake's 11 trails (35K) of classic skiing, skating, or snowshoeing.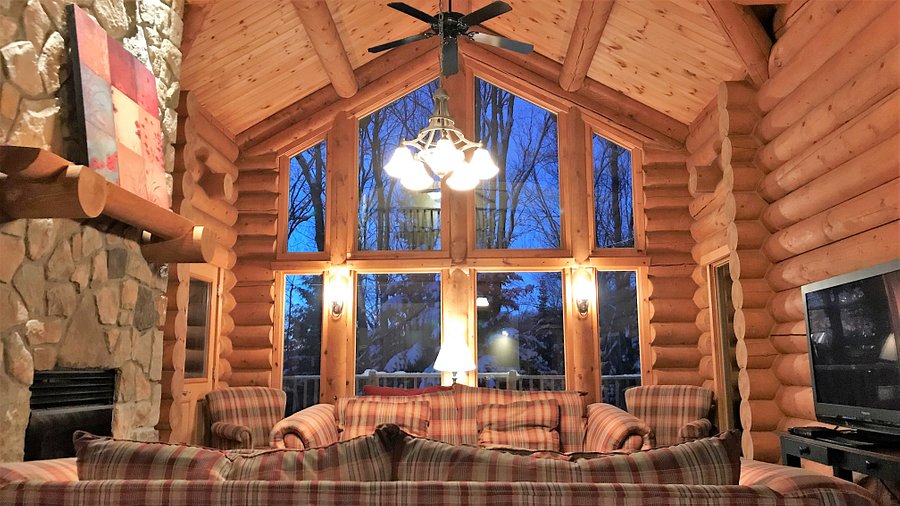 The trails range from easy to expert up to wooded areas with stunning views. There are top-notch ski and snowshoe rentals and lessons opportunities at the center. However, make sure to phone ahead of time if you would like to book a lesson.
All trails are planned and arranged for the average skier's ultimate enjoyment — set skating width with heavy-duty track setting equipment for the best in tracks. And last but not least, the trails are groomed almost every day to offer you a flawless and safe experience.