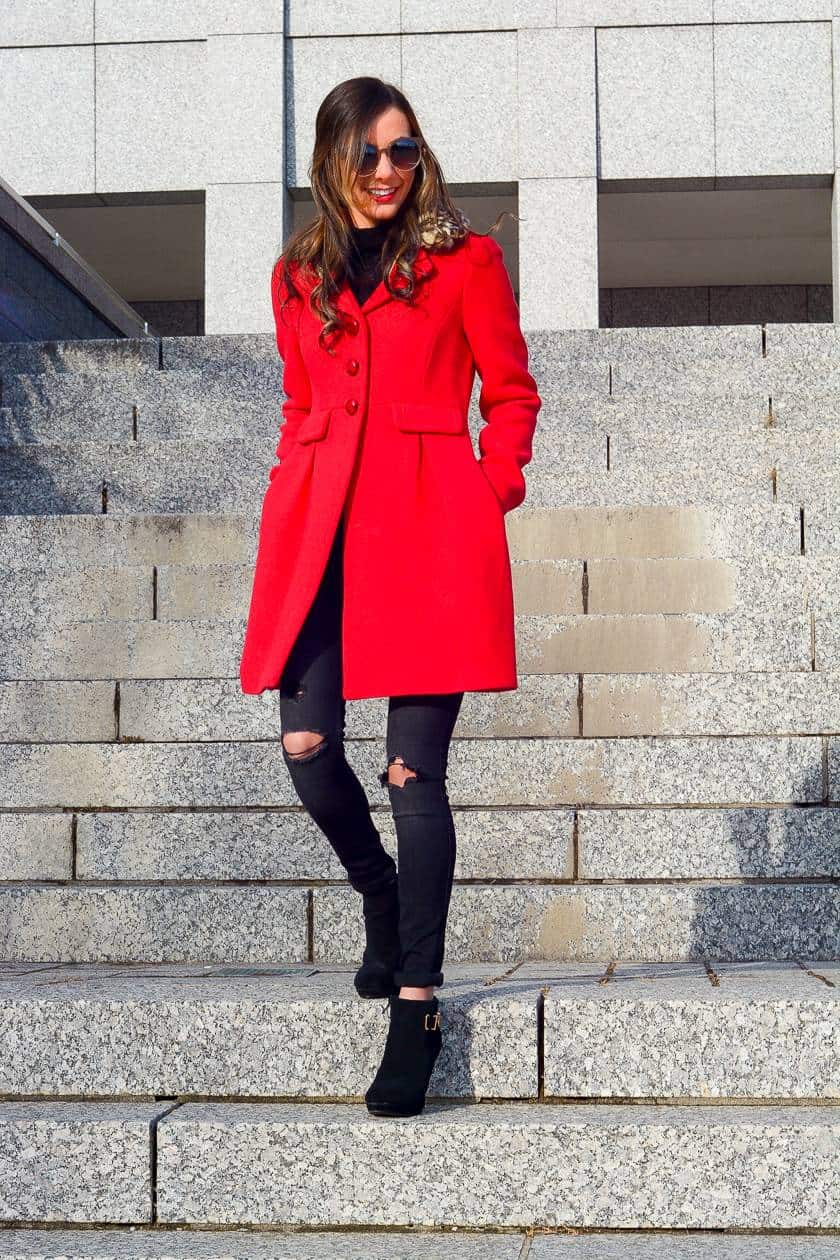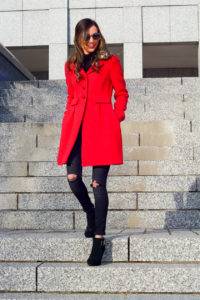 One of my favorite things to do in January is update my wardrobe with new trends for the next few months.  I'm already looking forward to going away a few times, stocking up on some cute and elegant Valentine's Day fashion, and hope to spend a little more on me for my birthday in March.   Living in New England, I've had to be careful to toe the line between trendy and classic, so a few new key pieces can really make a huge difference!  I put together this red jacket outfit after finally finding this classic Kate Spade wool coat (I've been searching for something similar over the last few years and was over the moon excited to find it). I also found some awesome Kate Spade look alike pieces that I'm excited to share with you – they're awesome for anyone on a budget!
I love love love Audrey Hepburn, so almost any Kate Spade piece is something I'd wear.  I'm also a huge sucker for long wool statement coats – they can make a casual outfit classy or easily be thrown on over any cocktail dress!   Having a wool coat collection is goals.
I had to search literally everywhere to find this exact coat.  Luckily, I finally came across it in my size!  The (faux) fur along the collar is classic but gives the piece a trendy vibe.  I knew it would be perfect with black ripped jeans to dress it down and high booties (I'm guilty of wearing these at least once a week).  I could also see it over a fitted dress or pencil skirt with gorgeous pointy toe pumps.  I wore my hair down and curly with a few pieces pulled back.  I also want to try it up in a topknot with classic pearl earrings.  Riding gloves with a touch of fur on them would look amazing!  A crisp cotton Oxford blouse would even look pretty underneath.
I'm already excited to wear this Kate Spade wool coat around Valentine's Day!  It's super warm wool material – perfect for northeast winters.  This jacket is really trendy for a city vibe (similar to what I'm wearing) but could also be high-end classic for a ritzy winter party or ticketed event. Scroll down to check out my favorite Kate Spade coats and some awesome Kate Spade look alike pieces I found!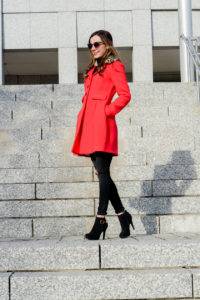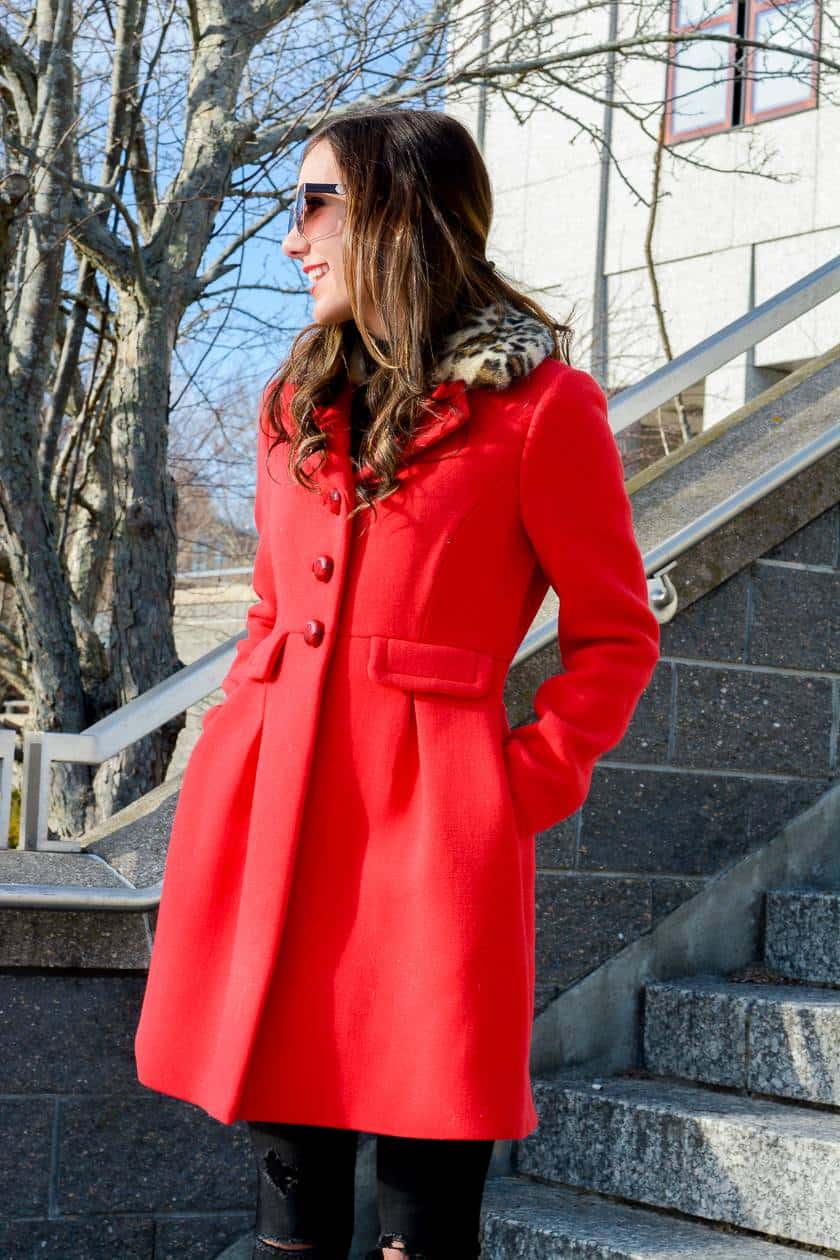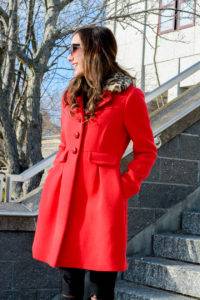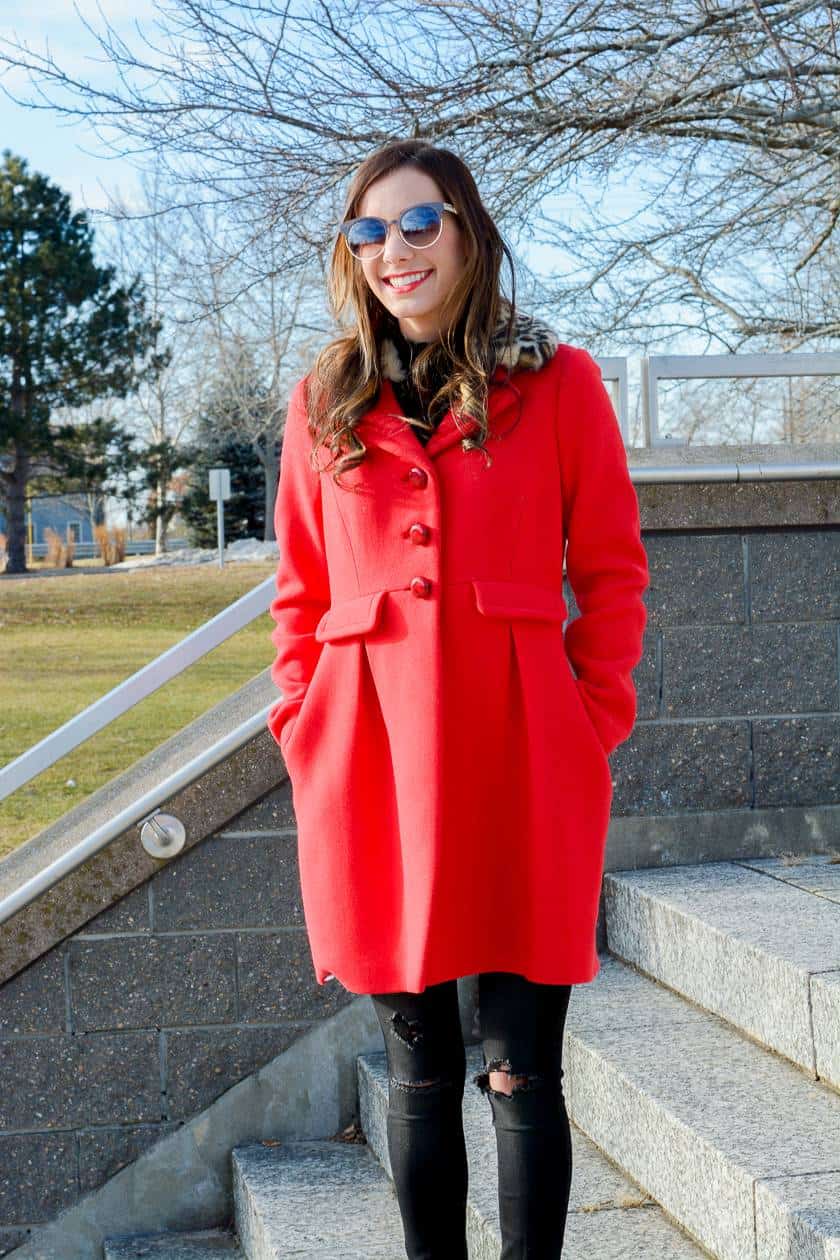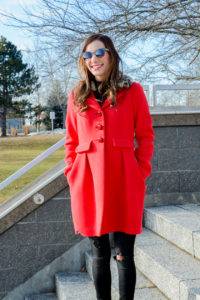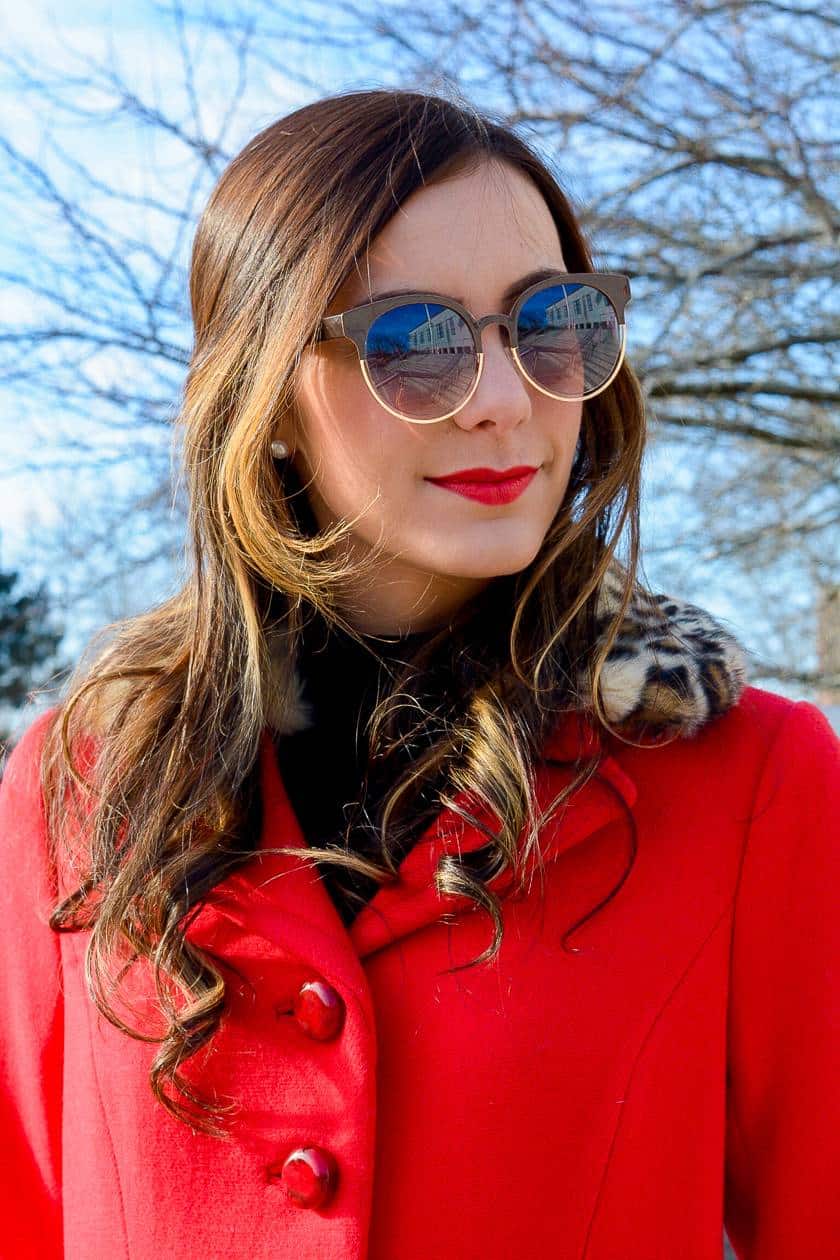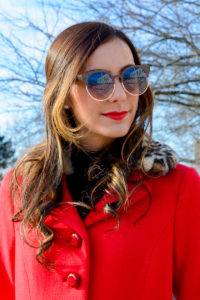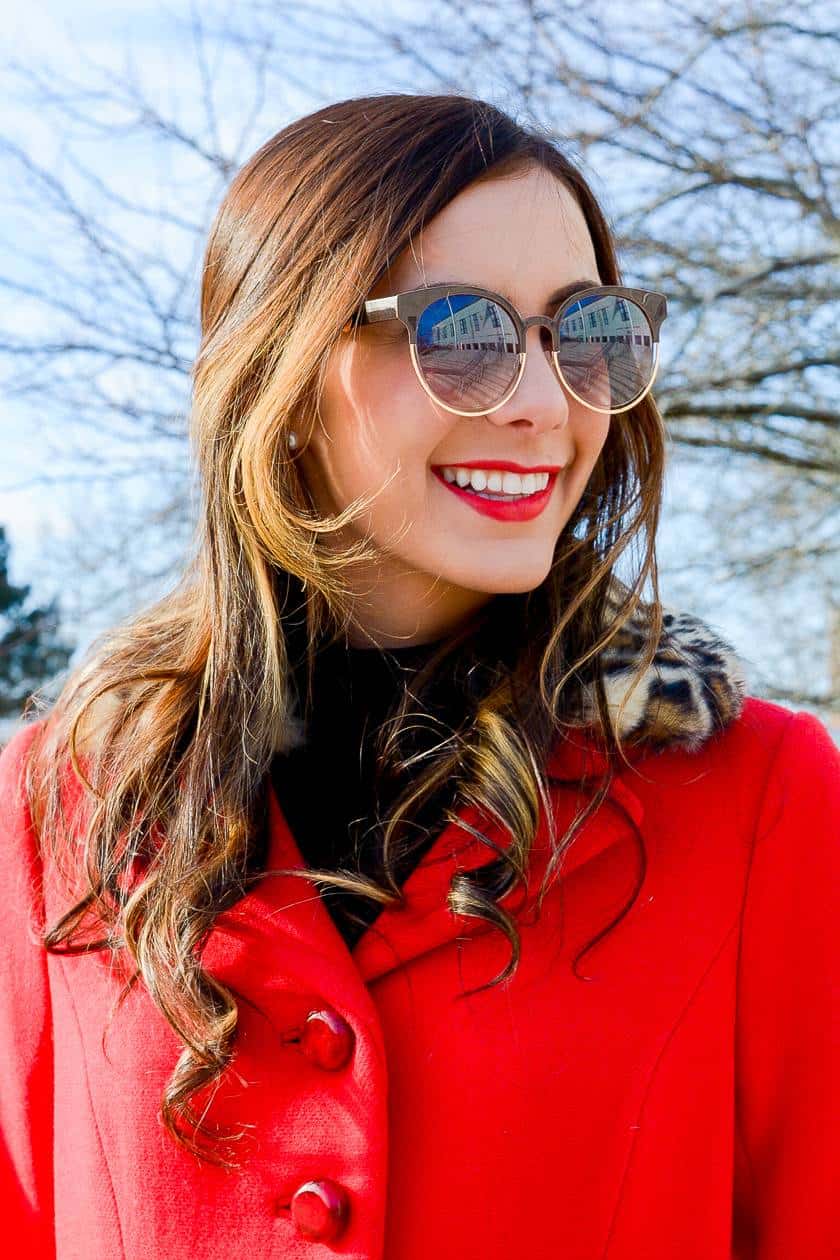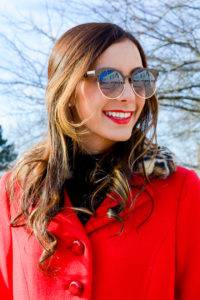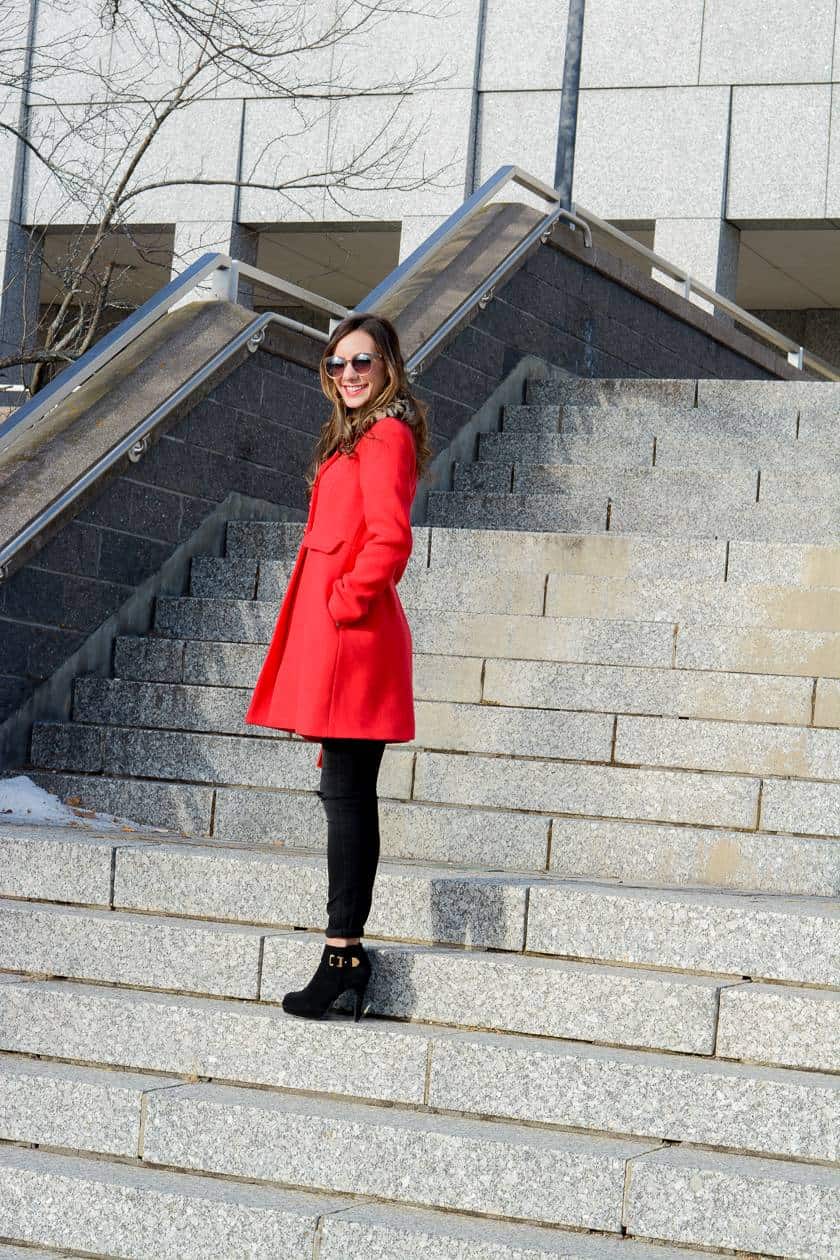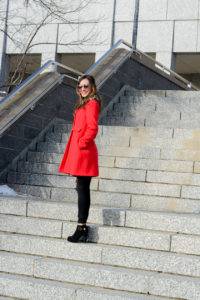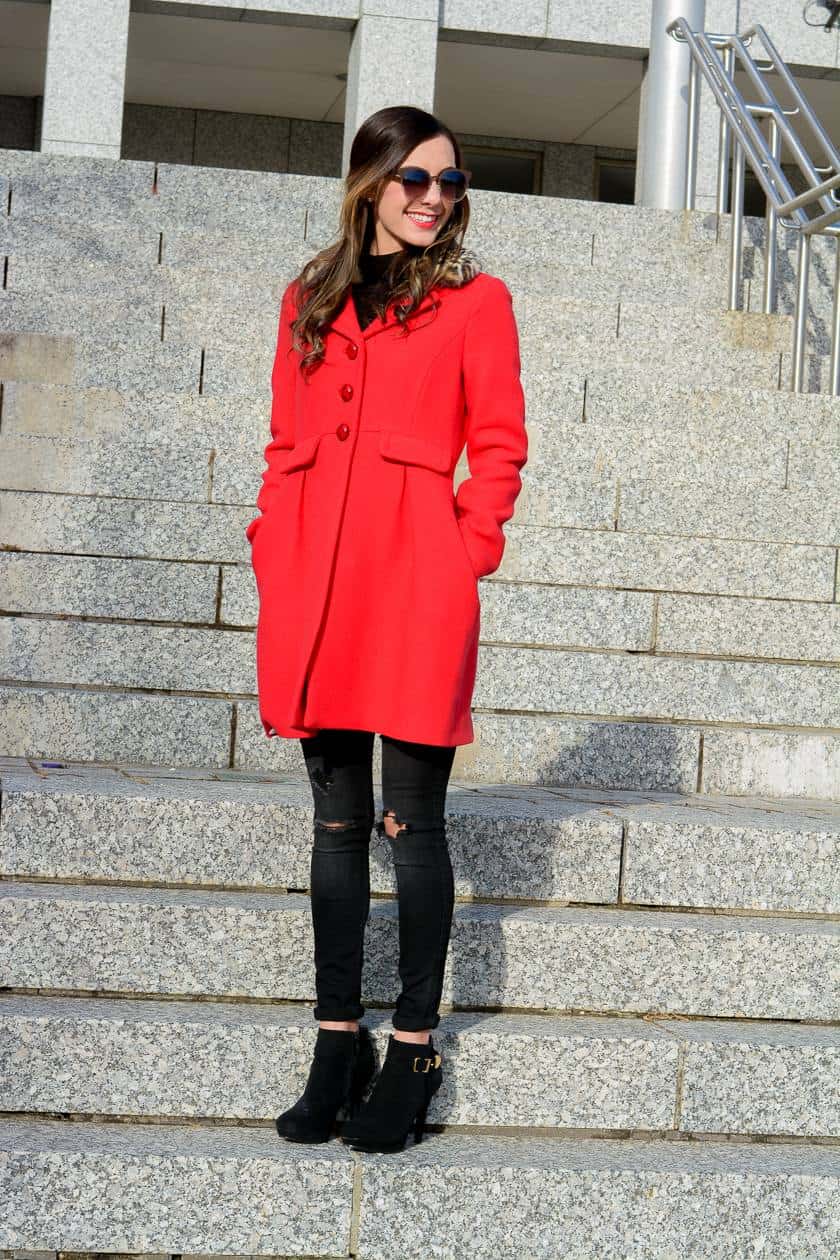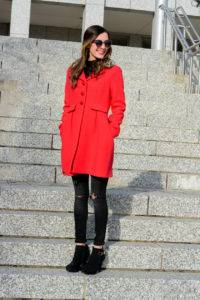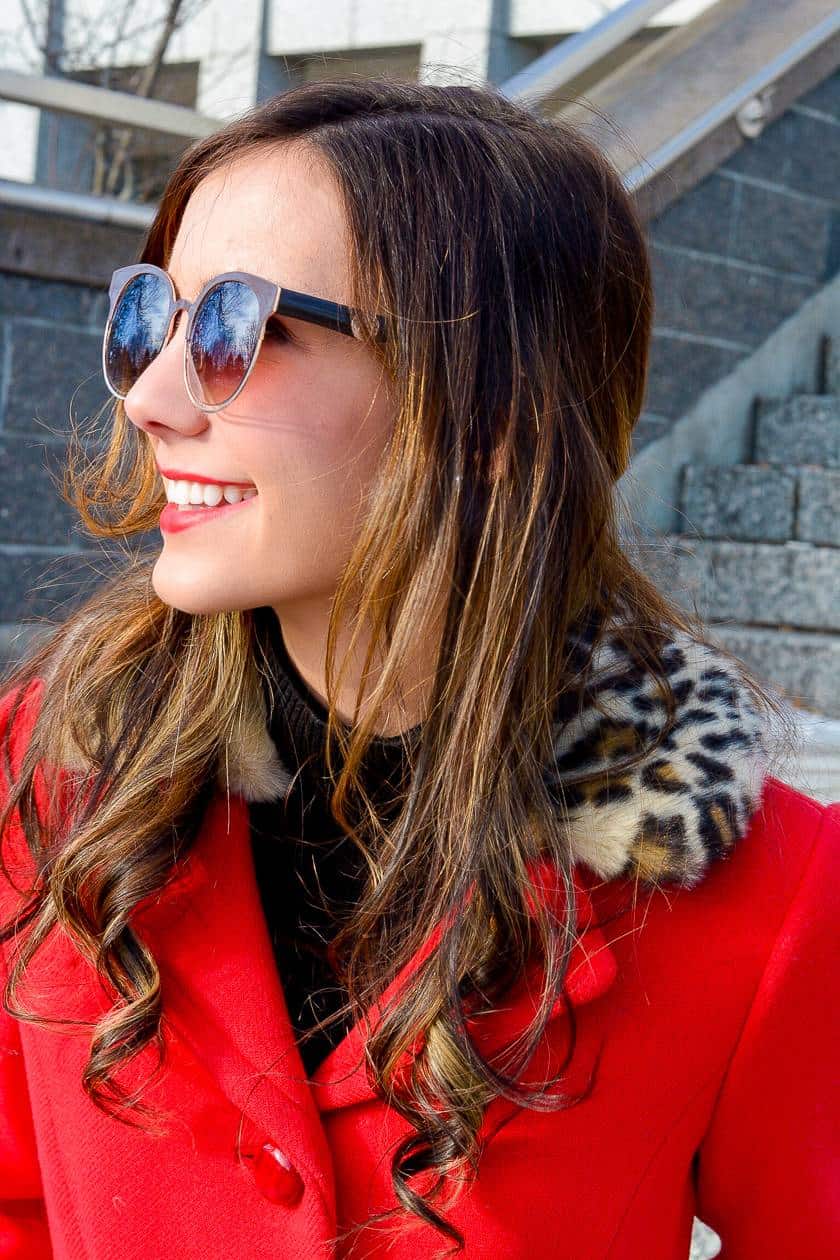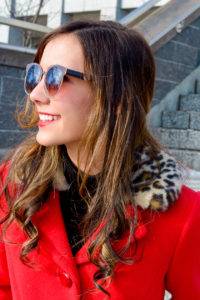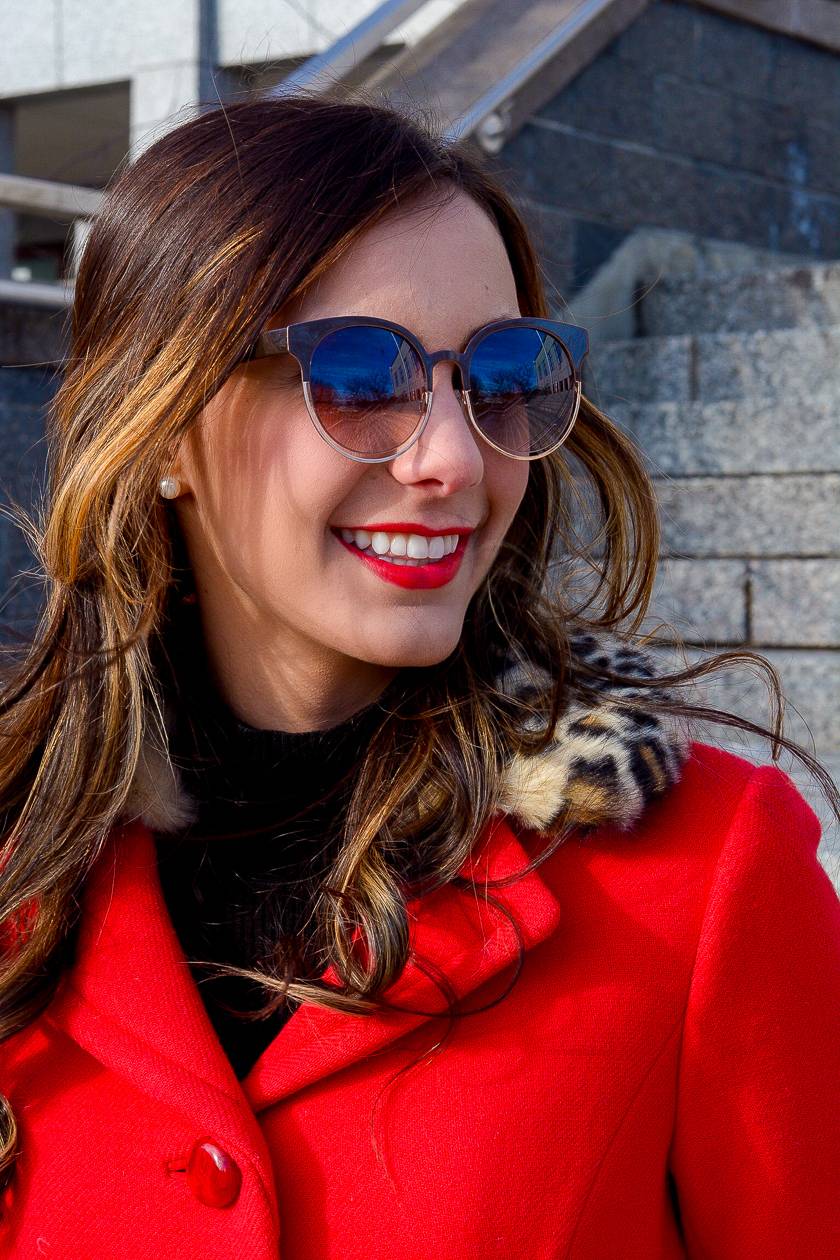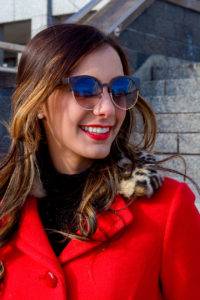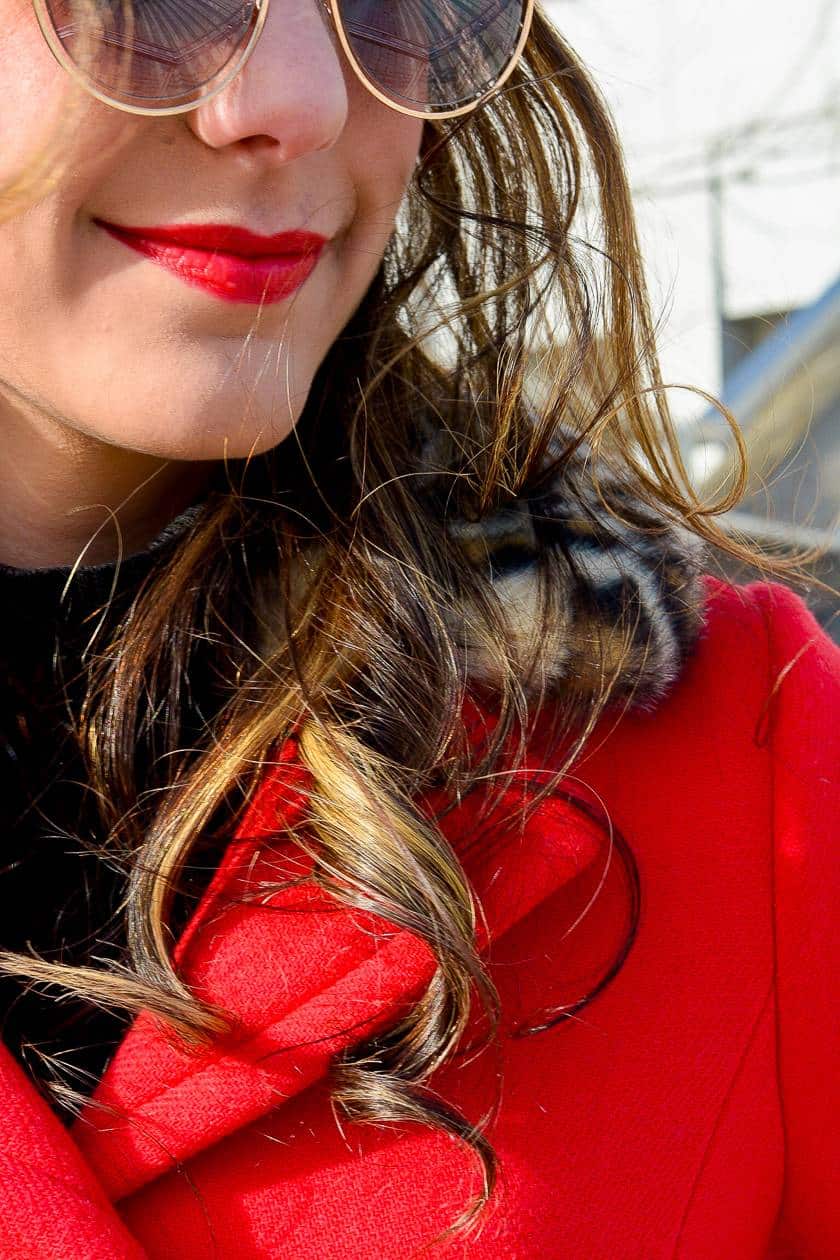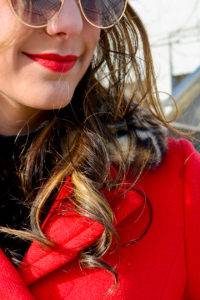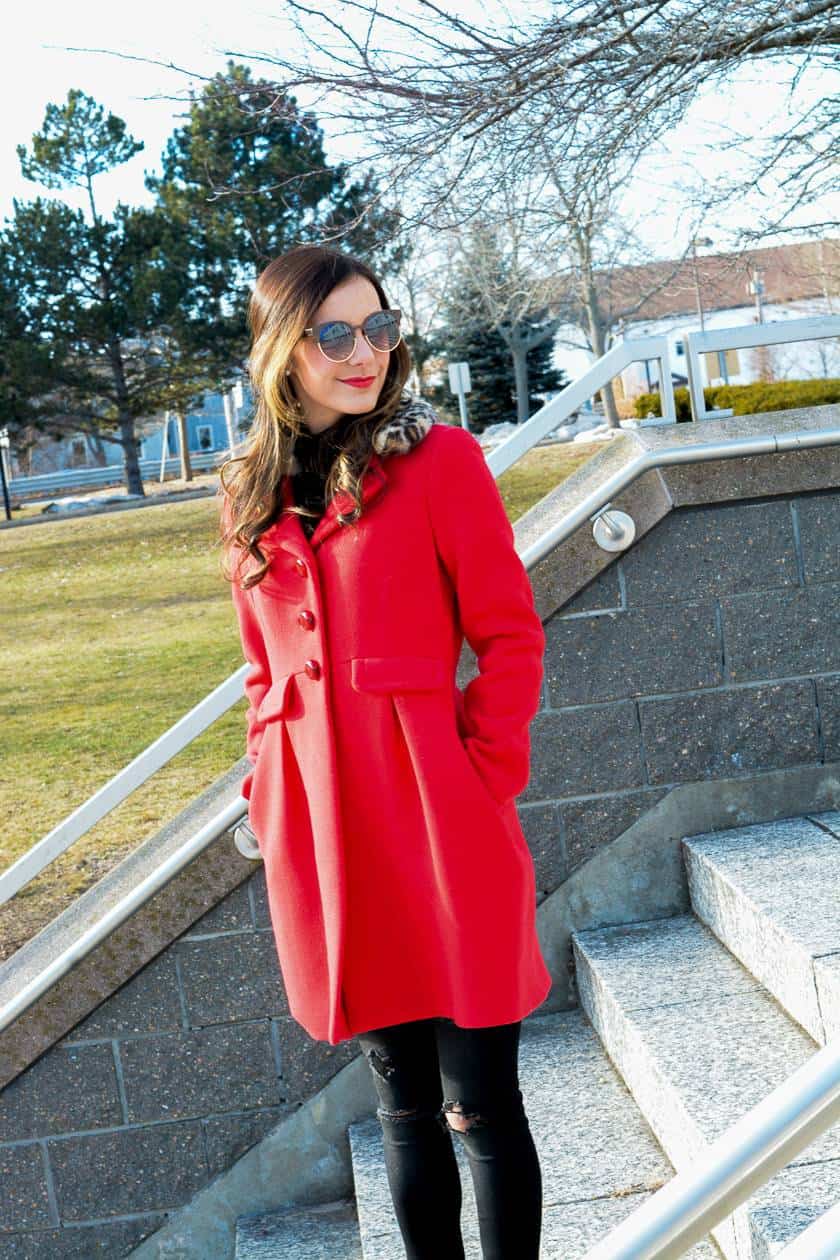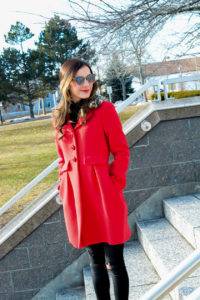 The exact one in this size is up for sale (we were able to find two of them and my mom is selling the other on her Poshmark page new with tags).
Kate Spade Wool Coat: (on Poshmark here) (other Kate Spade coats here) | Sweater: Calvin Klein ( similar) | Jeans: Abercrombie | Booties: Top Moda | Glasses: Jessica Simpson (similar style here)
My Favorite Kate Spade Coats:
Black Wool Coat // Red Wool Trench Coat // Pink Trimmed Coat
Kate Spade Look Alikes For Less: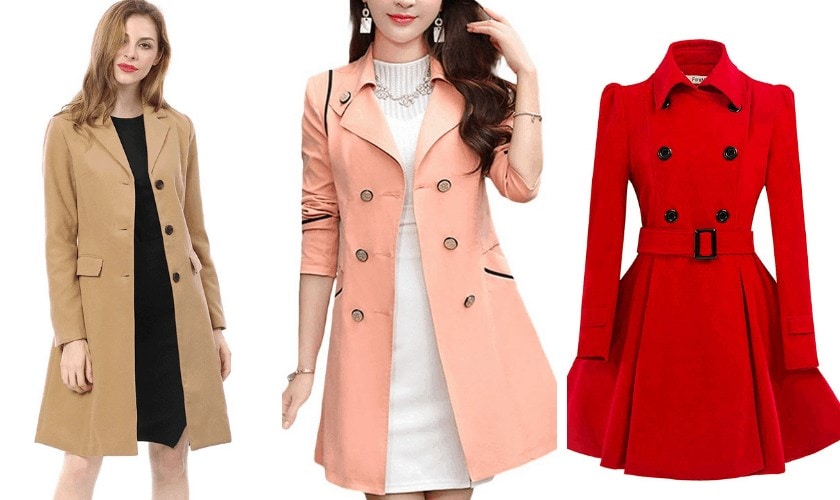 Notched Label Wool Coat // Double Breasted Pink Coat // Women's Swing Coat