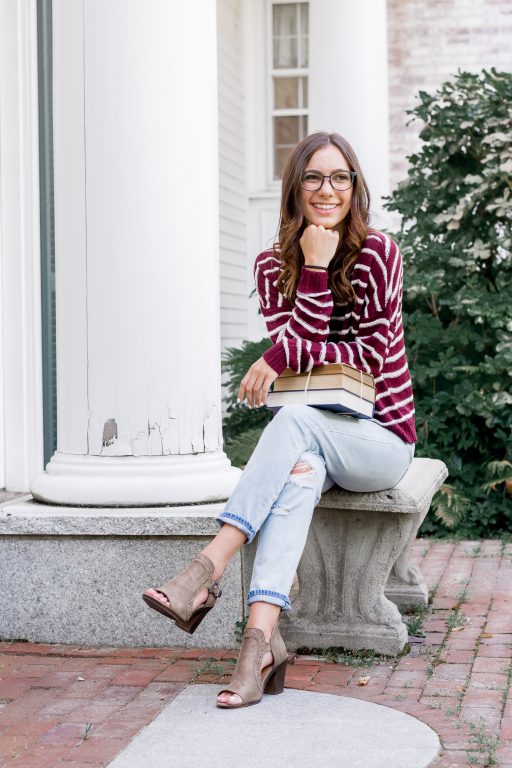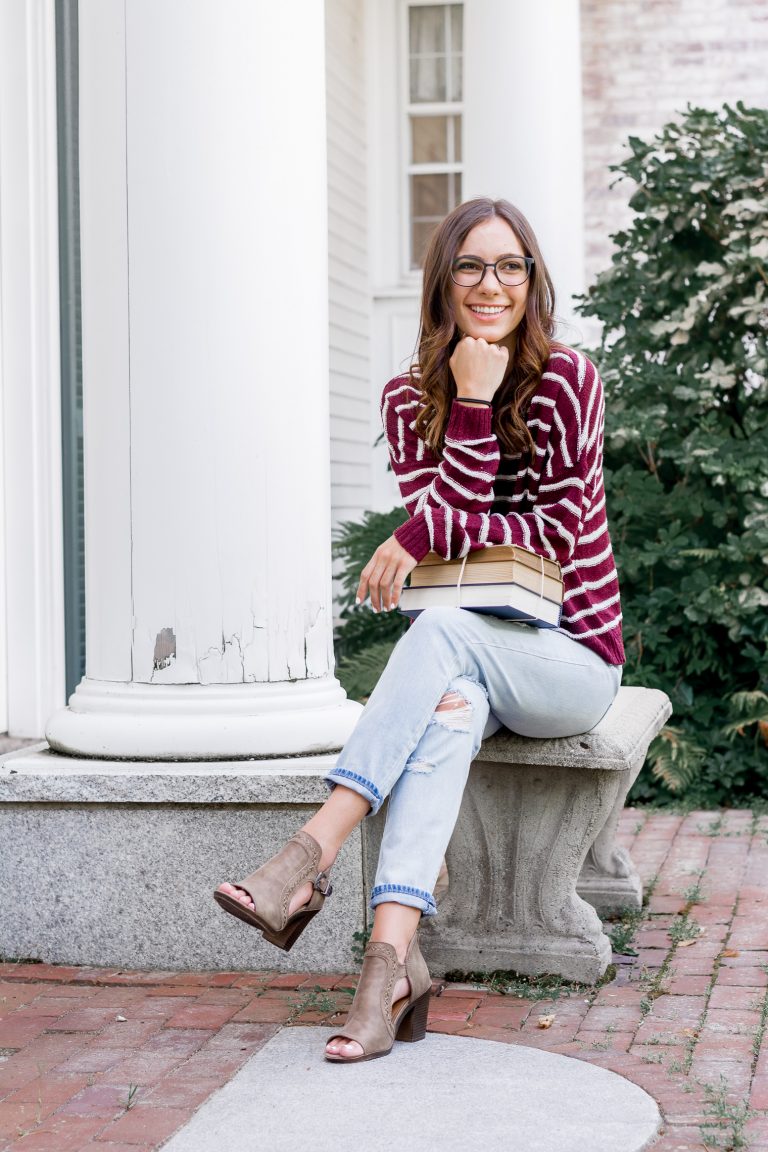 This post is sponsored by Kohl's, but as always, all styling and opinions are 100% my own.
Fall is one of those seasons when you need to stock up on back to school clothes early. For a lot of people (myself included), the first day of school, college, or grad school falls in August.
While the temperature might be warm, the days are a lot shorter and the fashion changes. Once school begins, everyone wants to look a whole lot more collegiate.
I've been on the hunt for affordable fall fashion for a few weeks now, and recently placed a big order with Kohl's from the SO line. I got so many items that are cute, comfy, wallet-friendly, and on-trend for 2019!
I wanted to share some of my favorite styles with you. Whether you're looking for back to school lookbook inspiration or to purchase fall outfits right away, I hope that some of the looks will help you out!
The Junior's Department at Kohl's (designed for women ages 13-24) has a huge variety of items from trendy pieces that you'd wear out to a nice restaurant to comfy lounge pieces.
BTW, at Kohl's, the Back to School offer runs from 8/2-8/18 and can be used on all juniors apparel including SO. You can receive $10 off a $50 back to school purchase!
Sweaters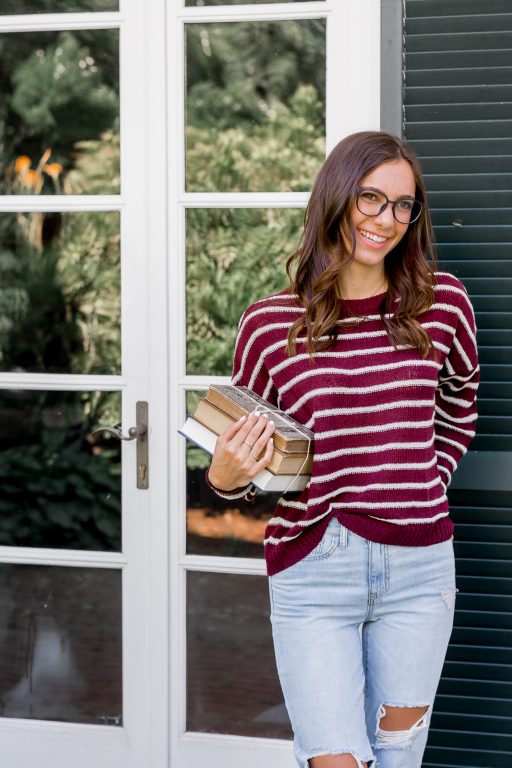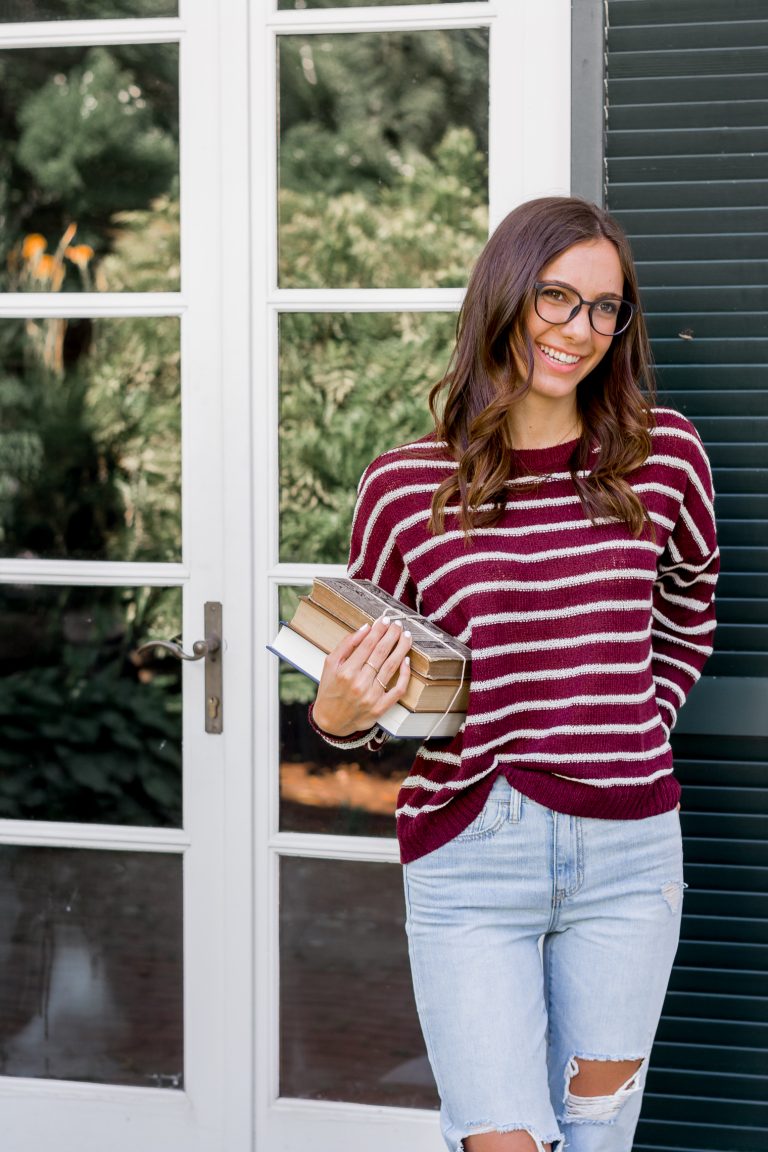 What's a fall outfit without an oversized sweater? I went a little sweater-happy and purchased a bunch of different styles.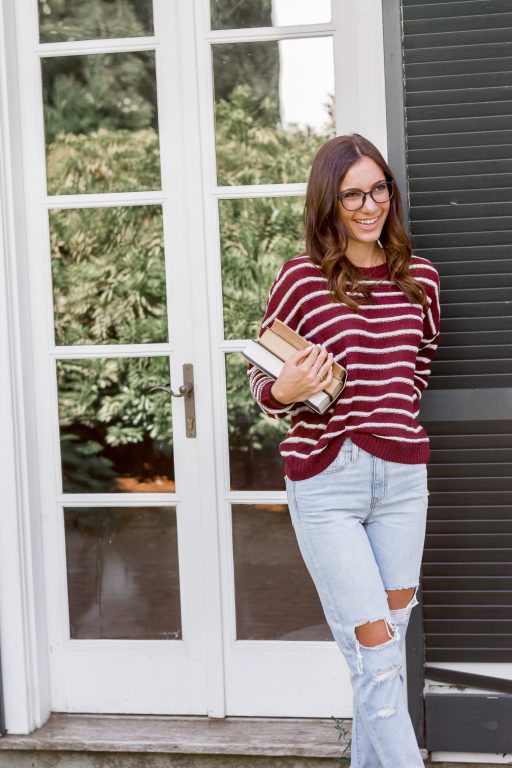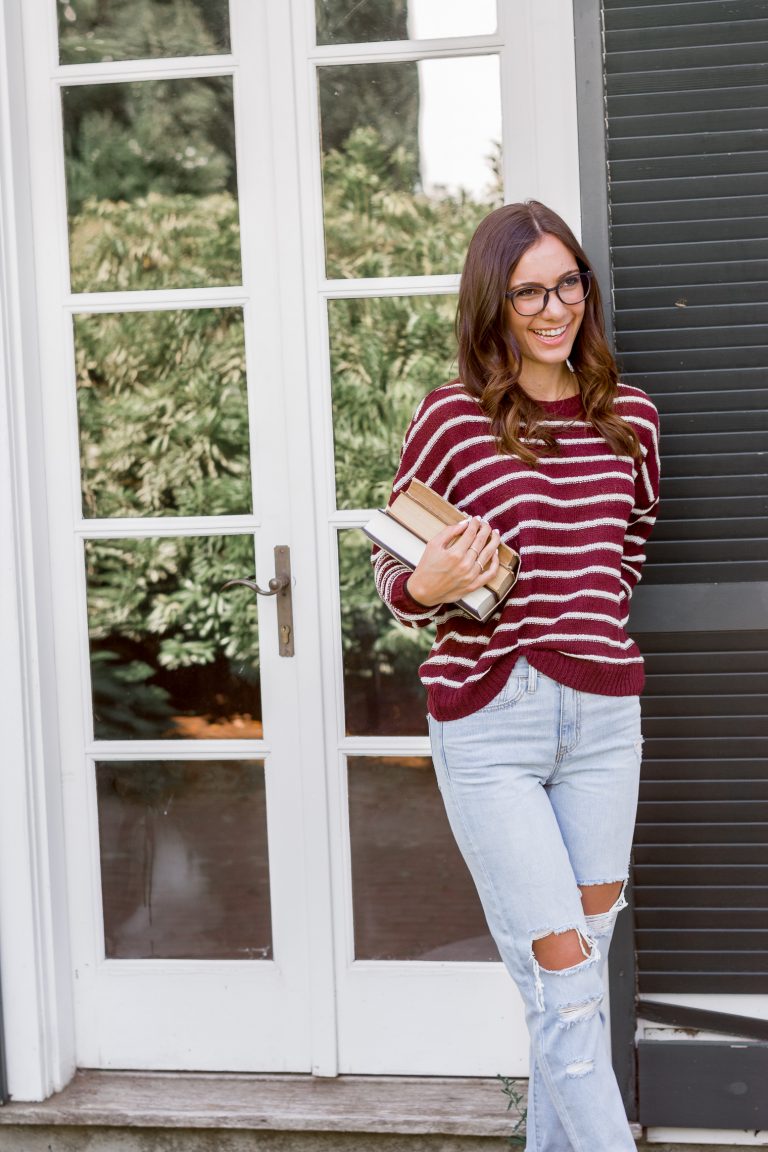 My favorite thing about all of these sweaters is the cut. They're loose without being massive and can fall off one shoulder (if you like that look) or sit normally without falling down. They're great for tucking in (I'm a huge fan of the slightly tucked look right now) and can also hang loose for a cozy look.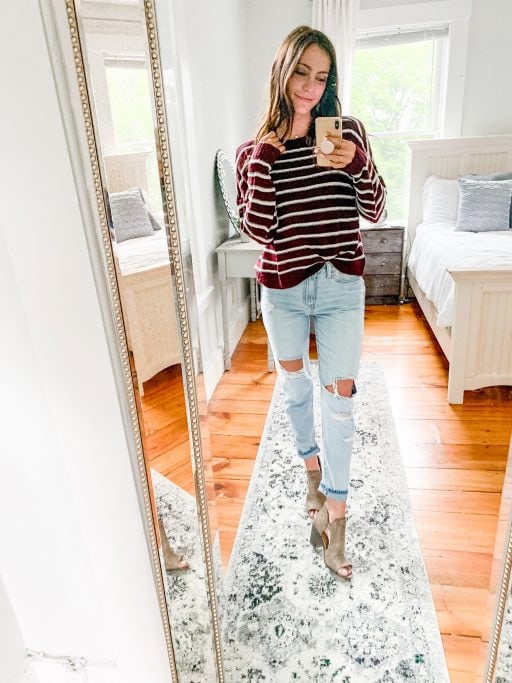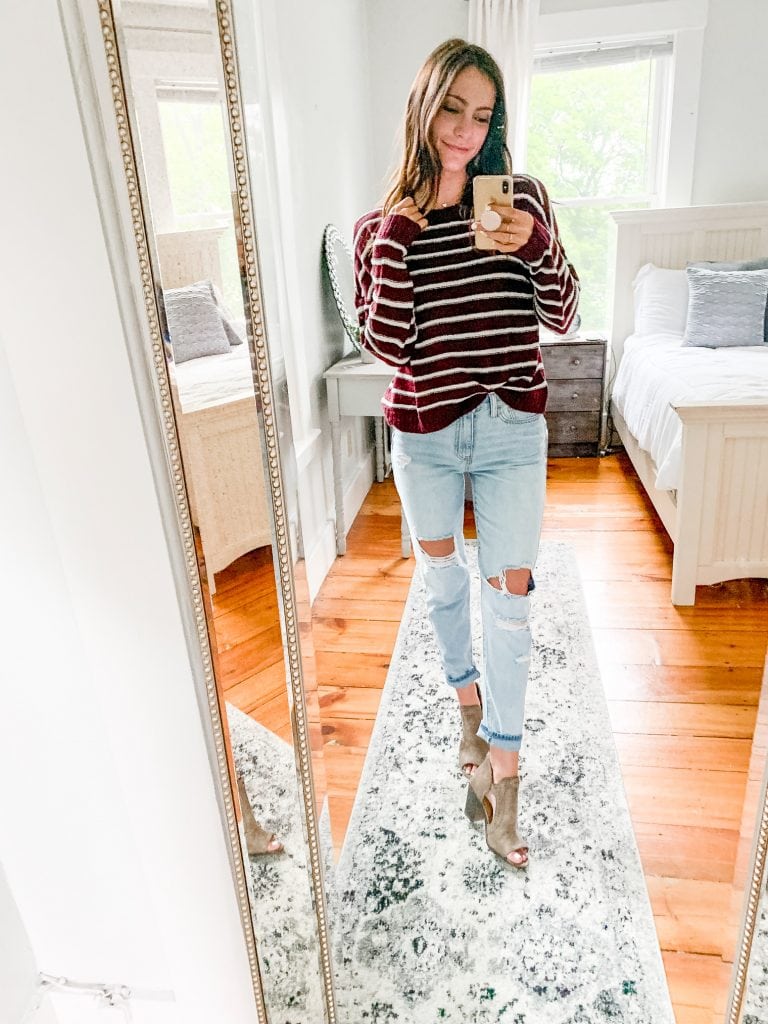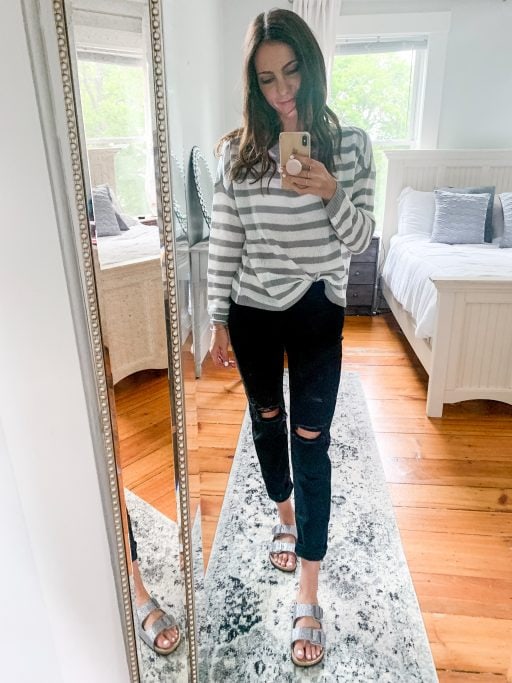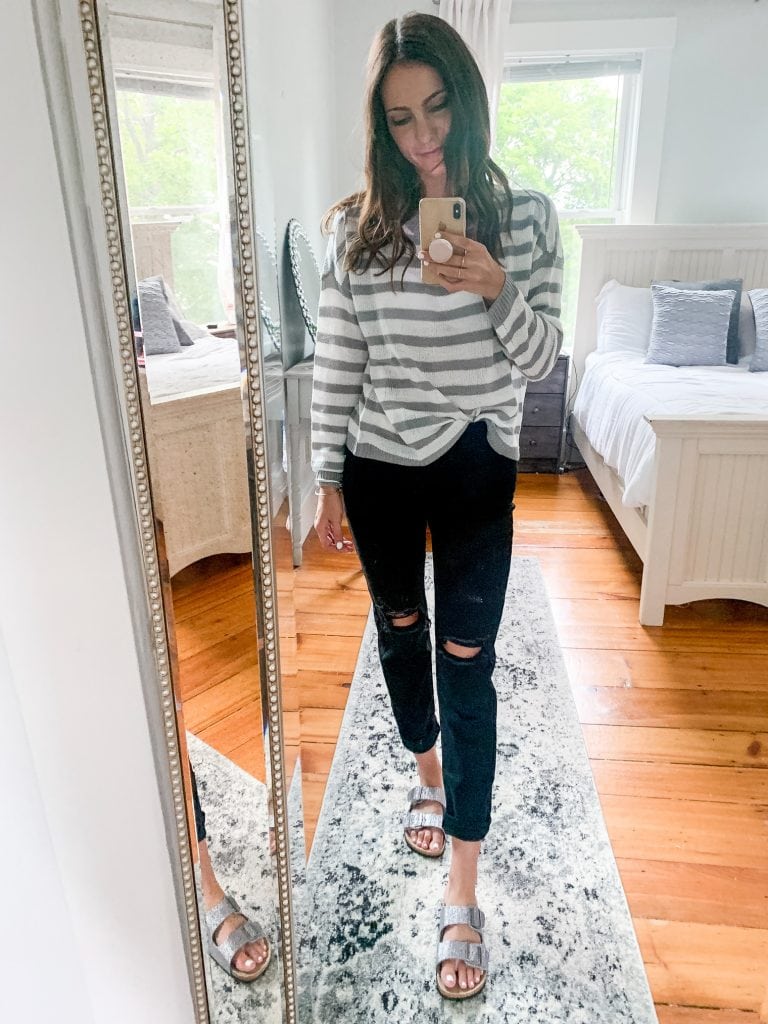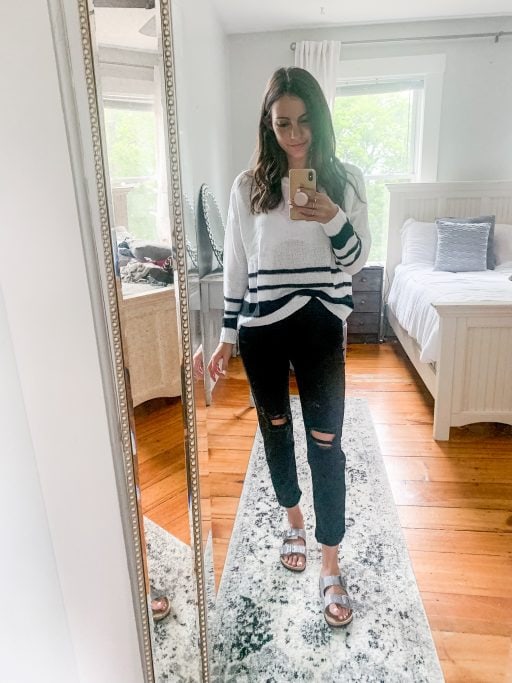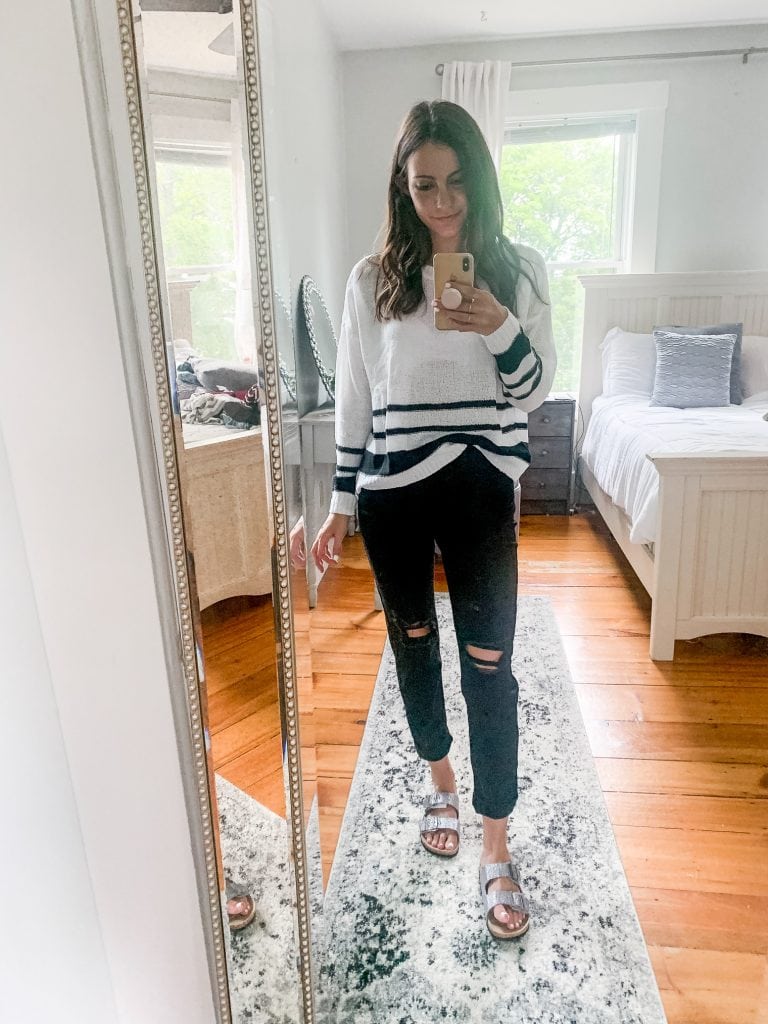 These sweaters look great with leggings and sandals for those mild-temperature days when you want to be cozy. Click here to shop the SO line.
Jackets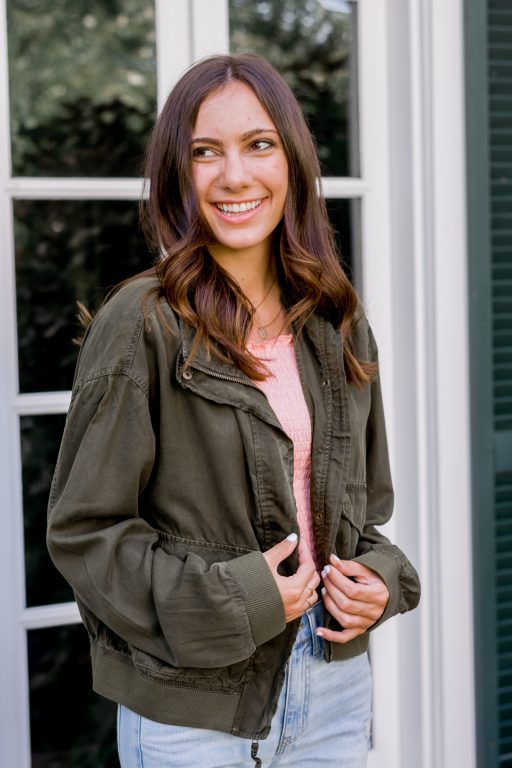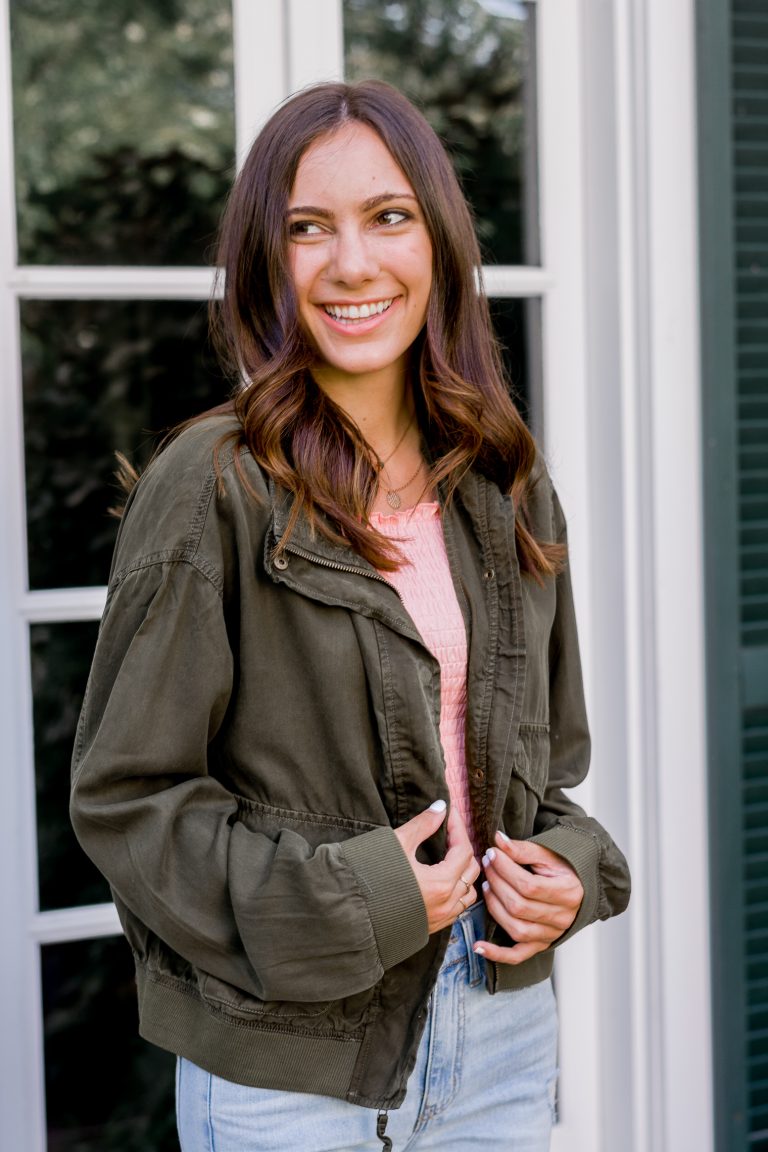 I got some of the cutest light fall jackets, including this fun olive green one! It's really soft and lightweight but offers enough protection to stay warm during a brisk fall day.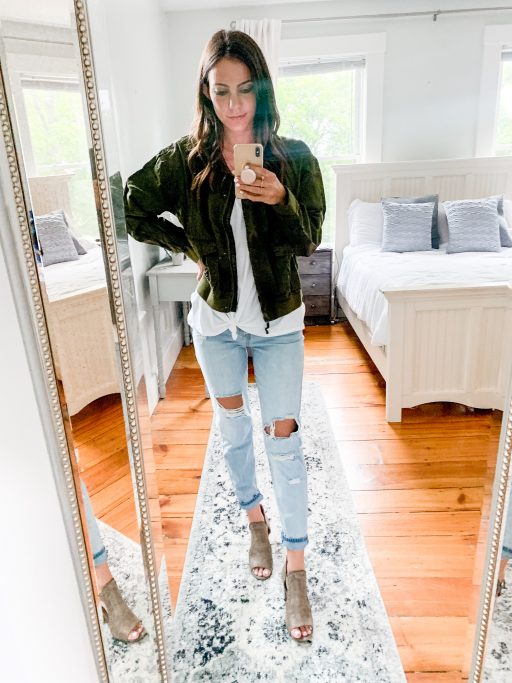 Tops
The SO line features some really cool tops that are trendy and go great with a pair of mom jeans. This coral pink SO top comes in a variety of colors as well.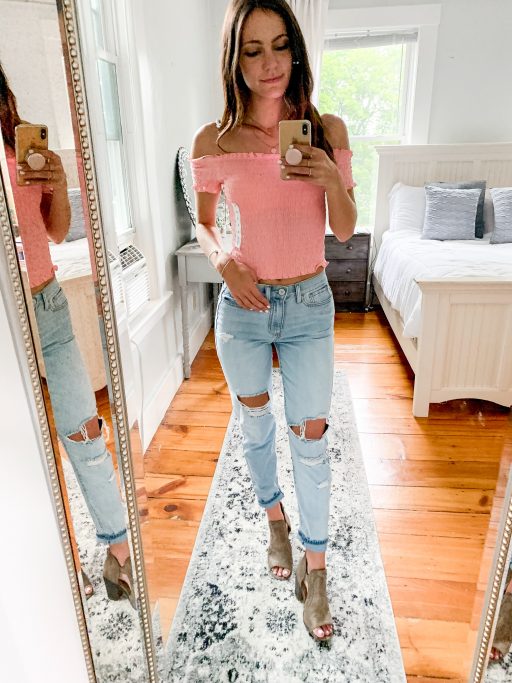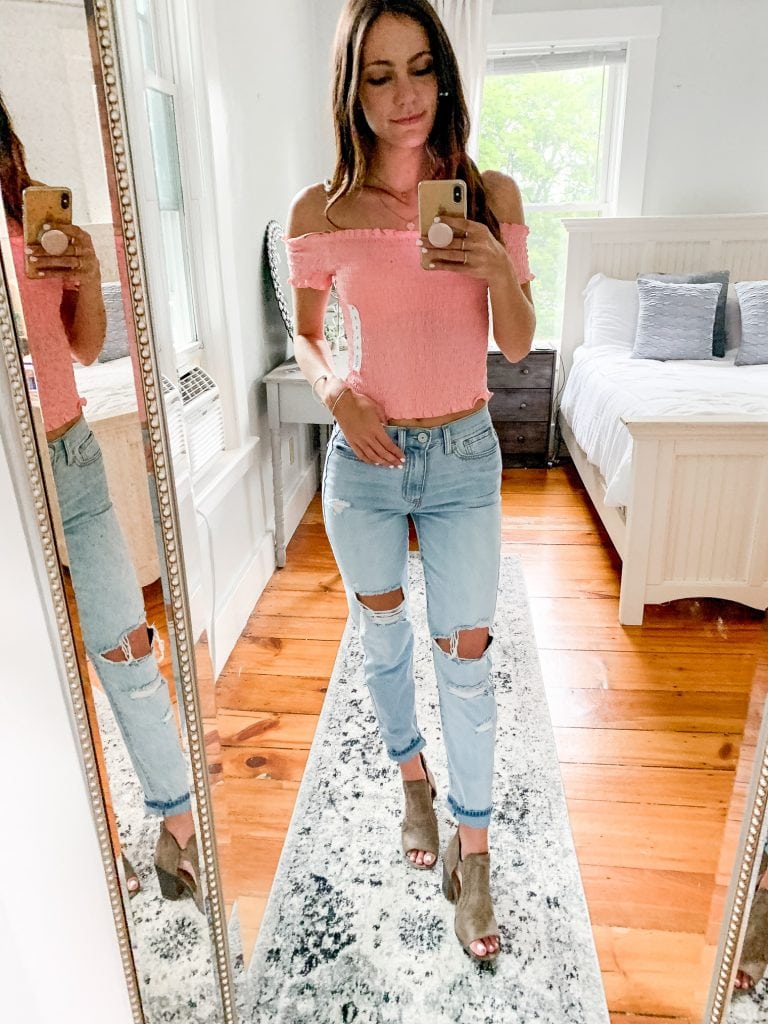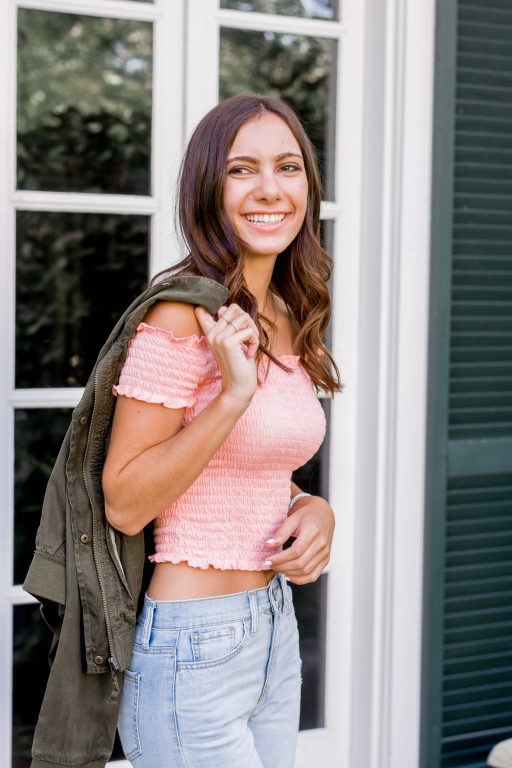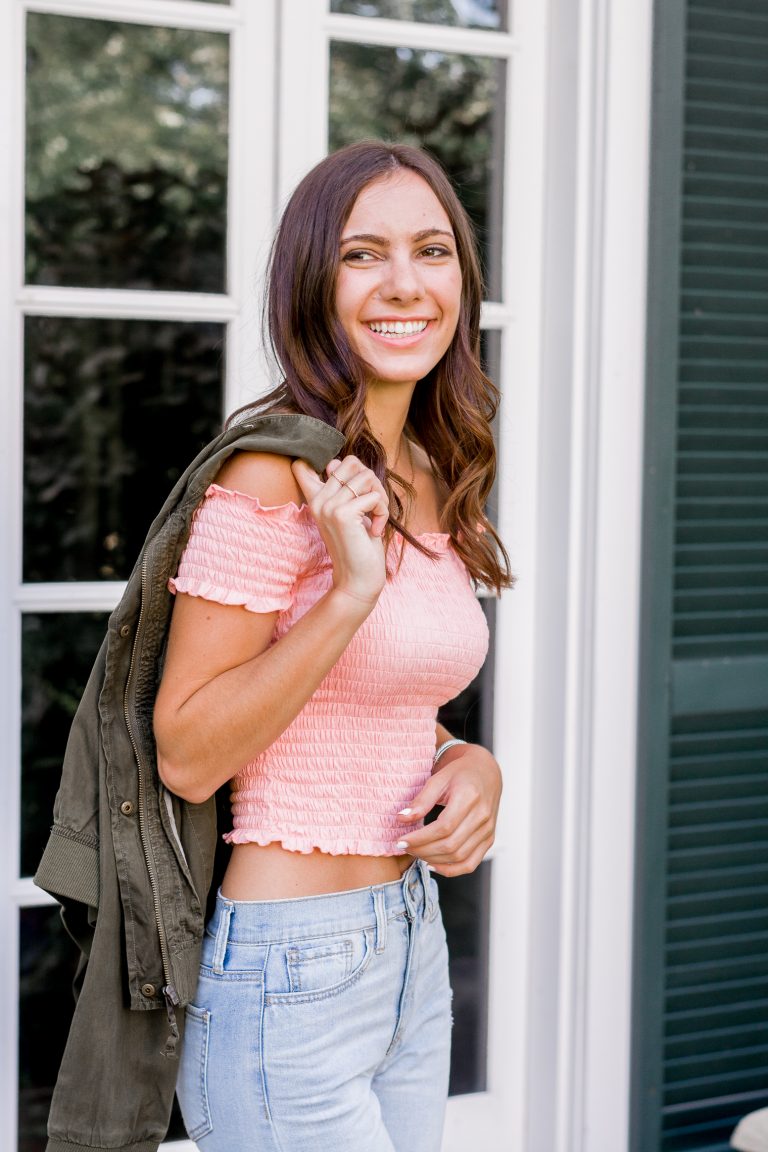 The flannels in the SO line are super cute as well. They all have a great cut and look good with the sleeves rolled up or down. I love when a flannel is soft without smothering me, and this piece is lightweight while still offering some cozy warmth.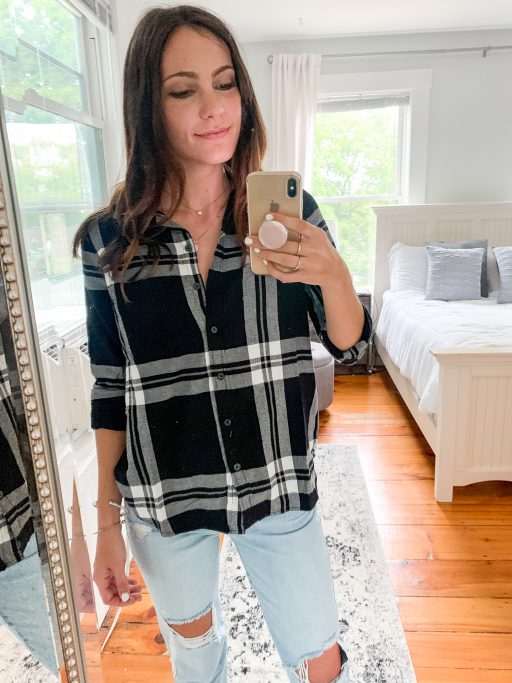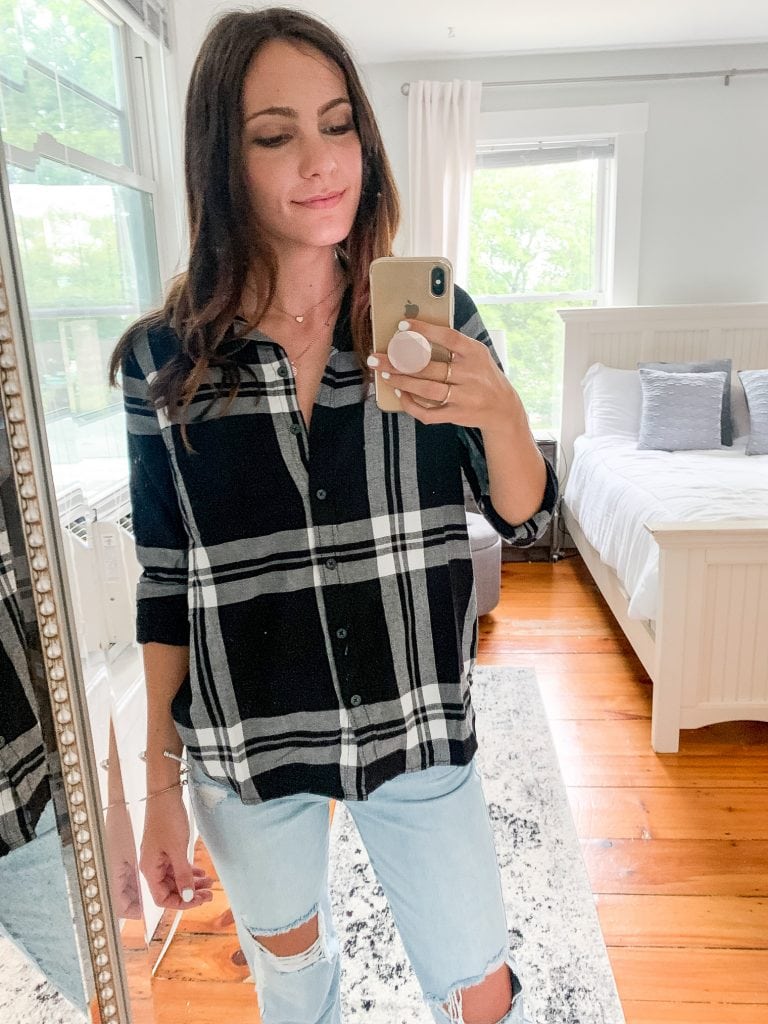 Jeans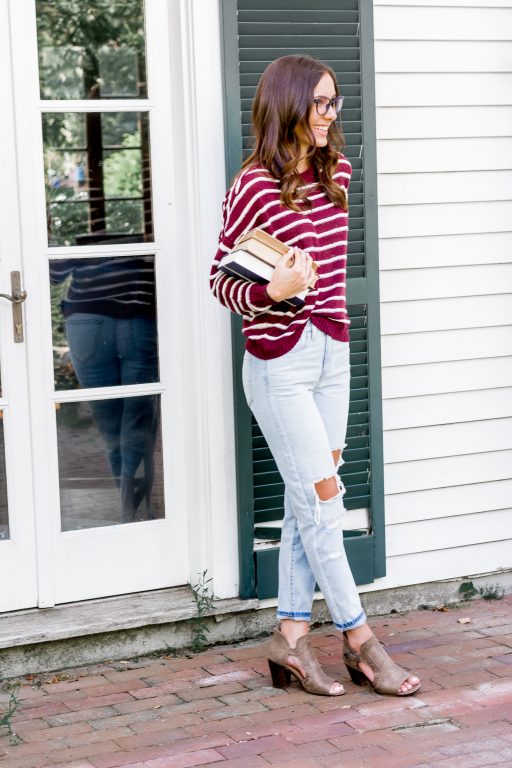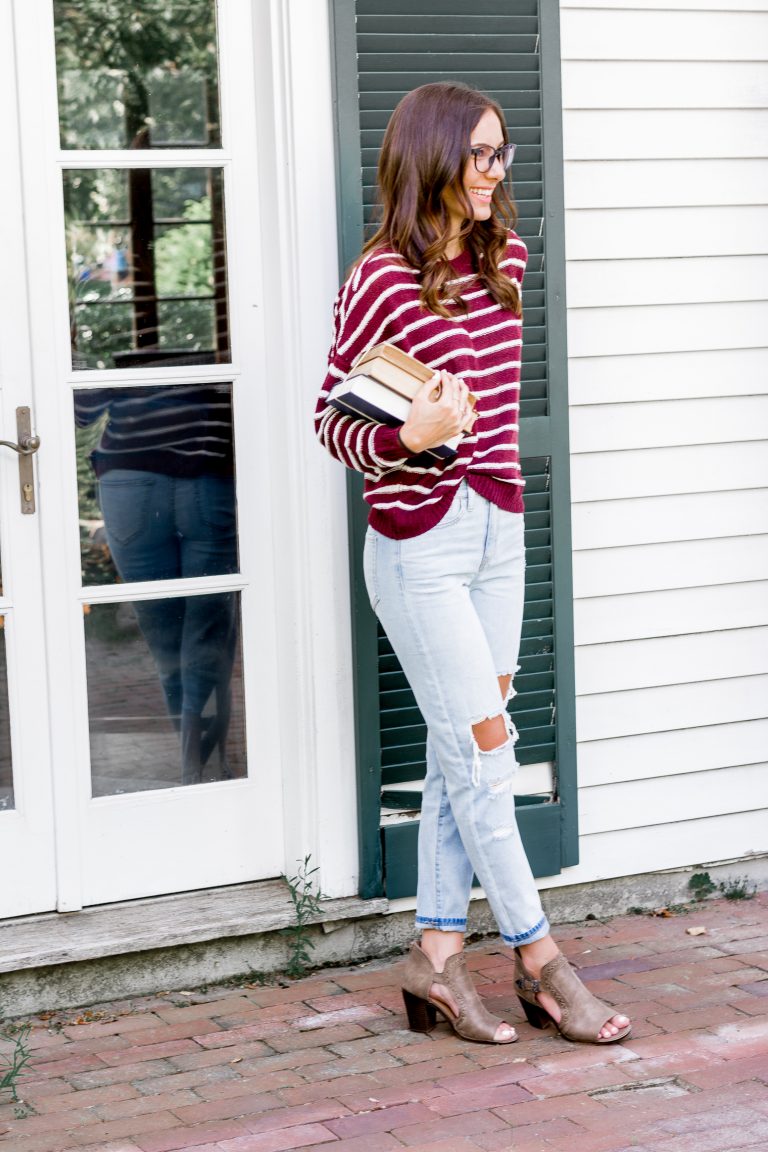 I'm not lying when I say that these are my favorite pair of mom jeans ever. I originally ordered them online and didn't realize just how much I loved them, but once I tried them on with each of these tops, I was thrilled.
These jeans are tighter at the top but still have the mom jean look. They also have the perfect amount of rips. I hate when mom jeans are overly baggy, so these are perfect for me.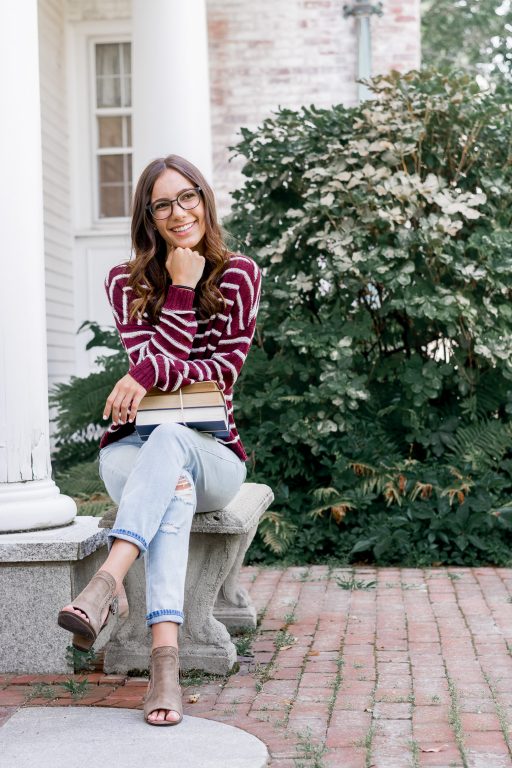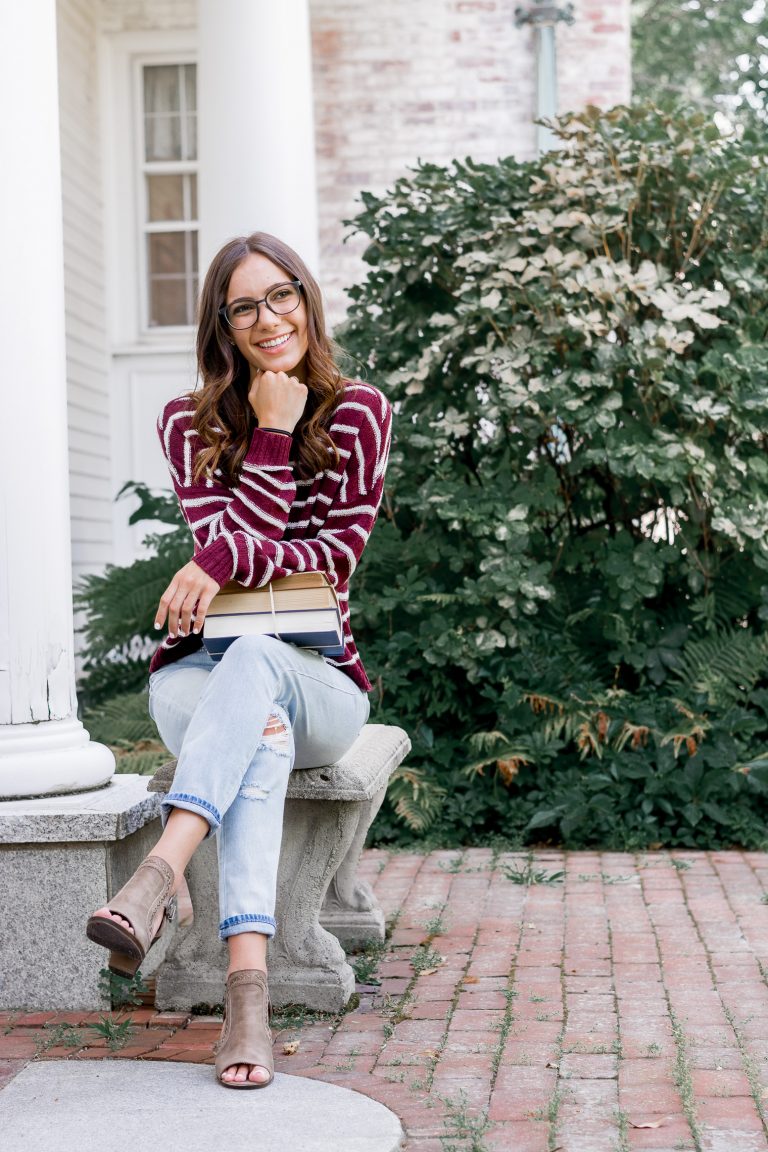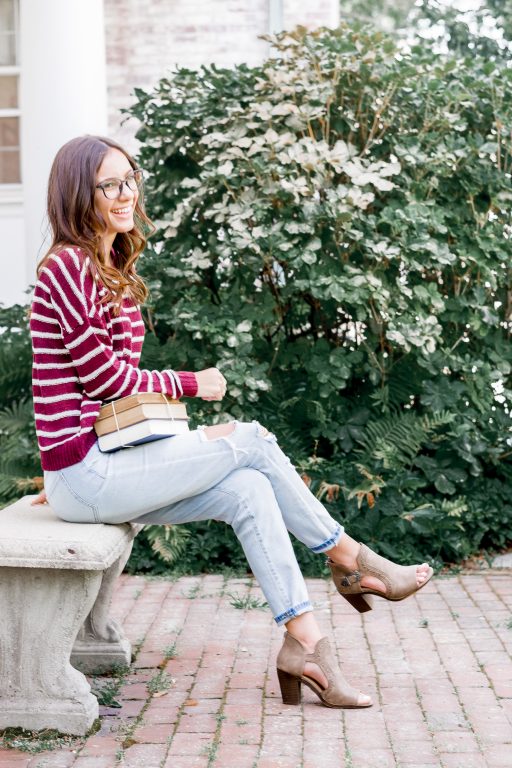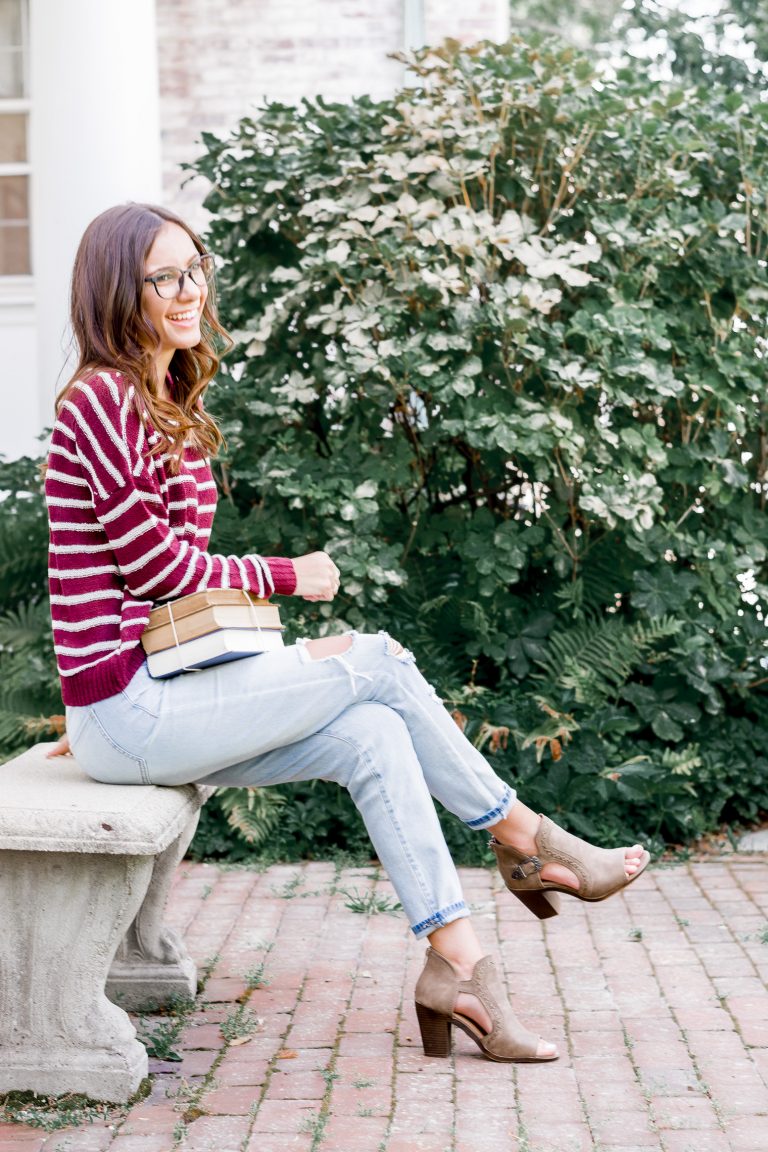 I also got some awesome ripped black jeans (pictured above in the sweater section) that are a little on the baggier side while still holding clean lines.
Click here to shop the SO line.
Shoes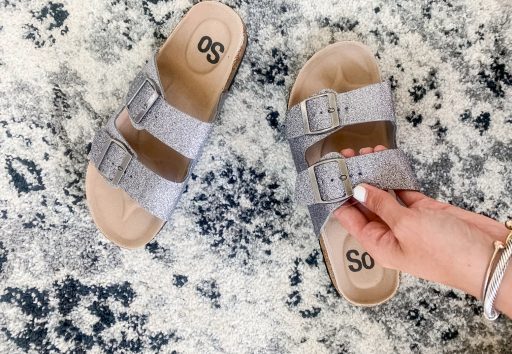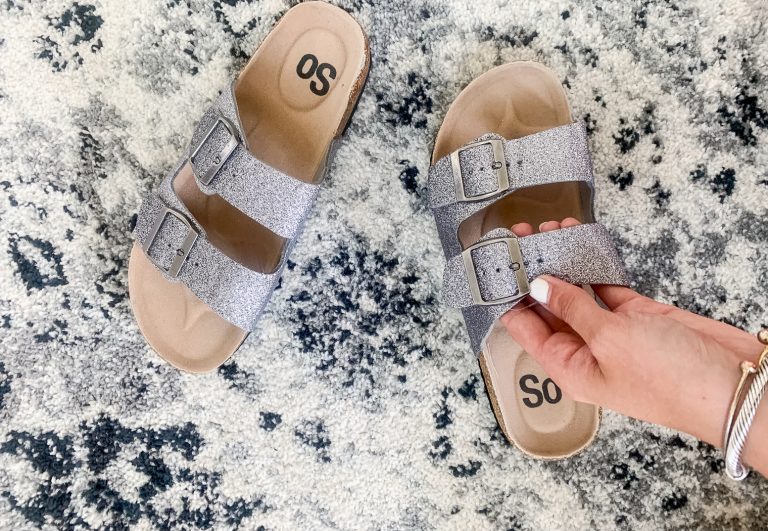 I got a pair of slip-on sandals (in a super cute sparkly silver) as well as these adorable brown booties. They're so comfortable and are perfect for a trendy, upscale fall outfit!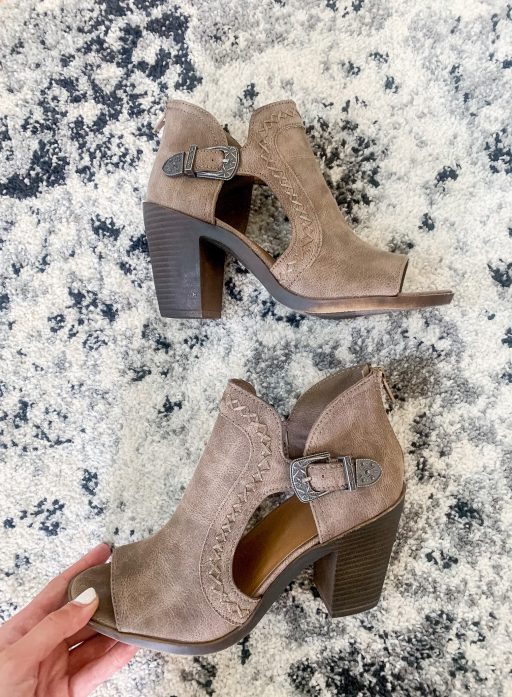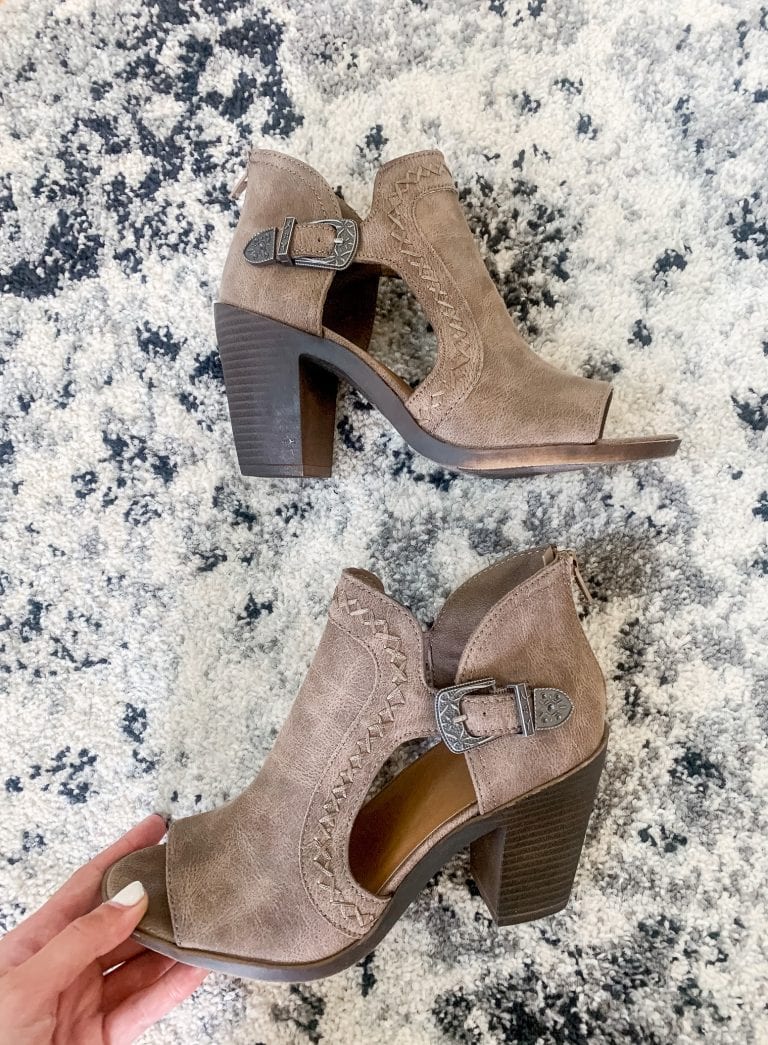 These booties zip in the back (they're super easy to get on) and are so comfy that you could easily wear them to a day long event.
Click here to check out the SO line at Kohl's. Happy shopping!