Fall is one of the best seasons of the year outfit-wise. I absolutely love the mix of cozy yet trendy pieces and the earth tones that fall brings to the table.

Birkenstocks are especially fun to wear in the fall. Paired with a cozy sweater, you feel seasonal but earthy and stay comfortable.
I was putting together my fall outfit Pinterest board and realized that there aren't tons of inspiration photos with Birkenstocks out there, and especially not outfits I'd actually wear.
If I have this problem, others must too, so I sourced some of my favorite outfit inspo photos that include Birkenstocks and put them all in one place. I've first included some styling tips and Birkenstock dupe options before getting to the inspo photos, but feel free to scroll ahead if that's what you're looking for!
Related:
How to Style a Birkenstock Outfit
Birkenstocks are super easy to wear with basically anything. They look great with leggings, jeans, a skirt, a dress, overalls, etc. Because they're casual but are sandals, they're literally the best type of footwear to own because Birkenstocks are so versatile.
There are a few things that I've noticed always make an outfit with Birkenstocks look better.
1. Get a tan. For some reason, every single Birkenstock outfit looks better when I'm tanned.
2. Paint your toenails. Birkenstocks accentuate the toes, so you'll want your nails to be freshly painted. I really like going with white, cherry black, or maroon with Birks.
3. Wear extra jewelry. Usually, I'm a fan of the 5 piece jewelry rule (no more than 5 simple pieces per outfit), but with Birkenstocks, more seems like less. The sandals are pretty grungy and earthy, so adding a little extra jewelry (anything from toe-rings to bracelets to earrings) makes the outfit trendier. Sunglasses are always a good addition too.
4. Looser is better. When styling a Birkenstock outfit, try to wear at least one loose piece of clothing, whether it's jeans, an oversized sweater, or a dress.
5. Go for either brown or black tones. If you have black Birkenstocks, steer clear from adding from pieces to the outfit, and vice-versa.
Where to Buy Birkenstocks and Birkenstock Dupes
As much as I love owning real Birkenstocks (and the quality is seriously unbeatable), it's nice to have a variety of colors. I own real brown Birkenstocks but have white, metallic, and taupe Birkenstock look alike sandals.
Original Birkenstocks:


$99 on Amazon with Prime shipping
Birkenstock Look Alike Sandals:


$19.99 on Amazon (multiple colors available)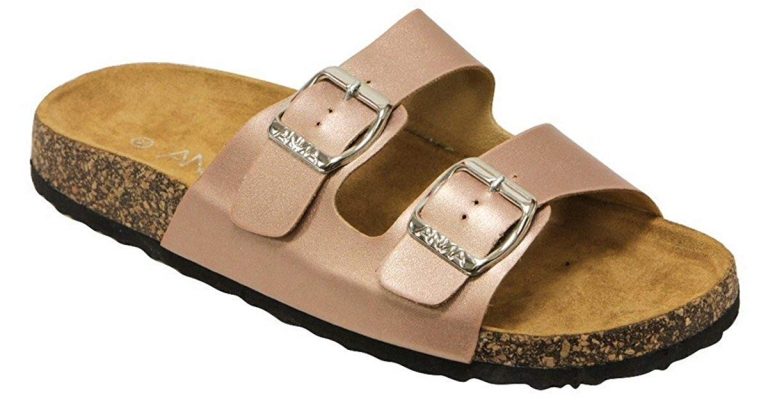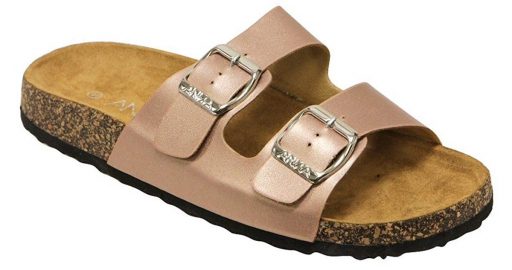 $16 on Amazon with Prime shipping (multiple colors available)
These are both great options for Birkenstock look alike sandals, but it totally depends on what you like better (the colors are slightly different) and how the sizing fits. I actually have both and like both! They're pretty similar – you really can't go wrong.
Birkenstock Outfit Inspiration
A good Birkenstock outfit is super underrated. The shoes make it casual, but the whole look can still be cute and trendy.
Some of my favorite things to pair Birkenstocks with are:
Blue ripped jeans (skinny and mom jeans both look great)
An oversized sweater
Lots of jewelry (to glam up an otherwise earthy outfit)
An earth-toned jacket