The 4th of July is my favorite time of year to go all out. We vacation at my parents' summer house and have a 3-day long cookout, so I love having super cute outfits, hairstyles, and nails for the whole event.
I always like to ask for a festive 4th of July manicure at my nail appointment before the holiday.
There's something so extra about having holiday nails that really adds to an outfit.
However, I have always been surprised by the lack of 4th of July nail inspiration on Pinterest. Compared to other nail trends and holidays, there's barely any cute 4th of July manicures!
Today I'm sharing my favorite 20+ 4th of July manicures to give you some ideas. These nails are super classy but are still festive.
4th Of July Nails At Home:
I typically see my nail technician before the holiday and ask for a simple design, but last year I wasn't able to go because of the stay-at-home time period.
Instead, I ordered nails off Etsy and loved them. That time is really what got me into stick on nails and nail stickers!
If you're not talented and have shaky hands like I do, then I recommend ordering stick on nails on Etsy. These nails are super high quality compared to drugstore brands and will last much longer.
You can search for 4th of July stick on nails, or you can look for more simple red nails, white nails, or blue nails.
You can also order Patriotic stickers to put over your regular nail polish. I recommend adding a top coat over the sticker to seal it in.
If you do your own nails at home, keep in mind that gel nails or dip nails will last much longer, plus the top coat will seal the stickers more securely.
4th Of July Manicure Inspiration:
Here are plenty of gorgeous 4th of July manicures to inspire you! Check out the nail shape, color, and design to figure out what you'd like.
Feel free to save any of these photos for later. Just press down on the photo then click save to camera roll.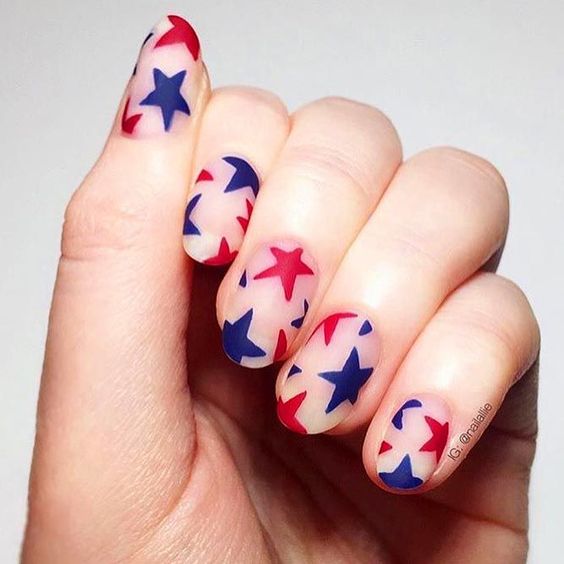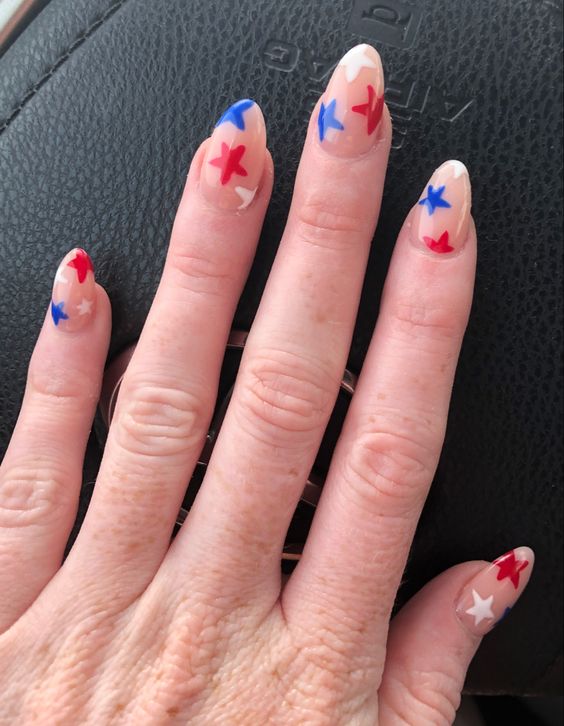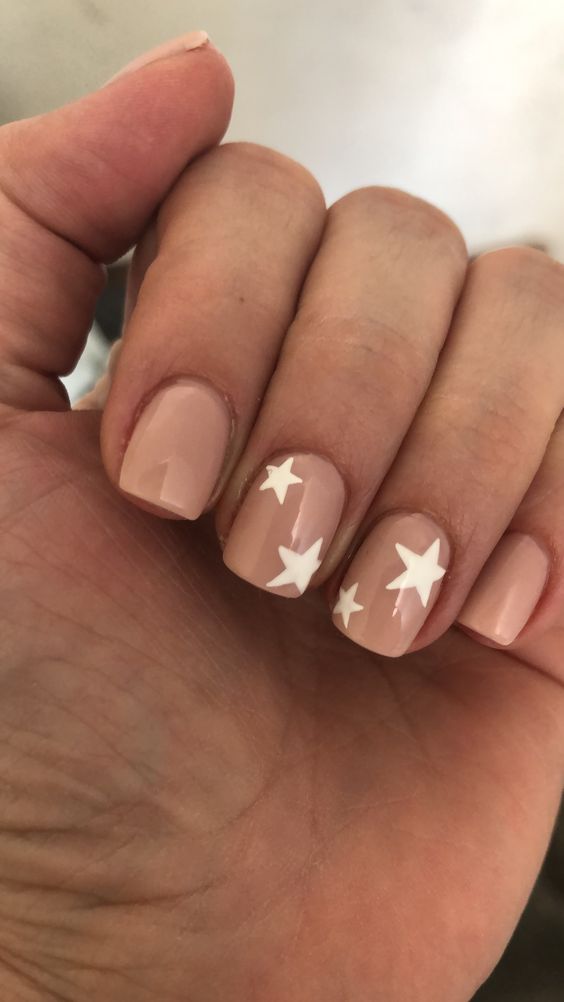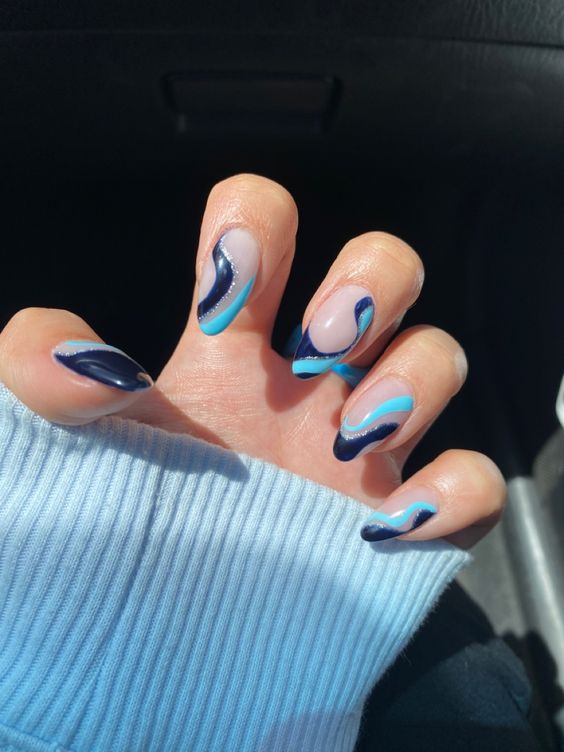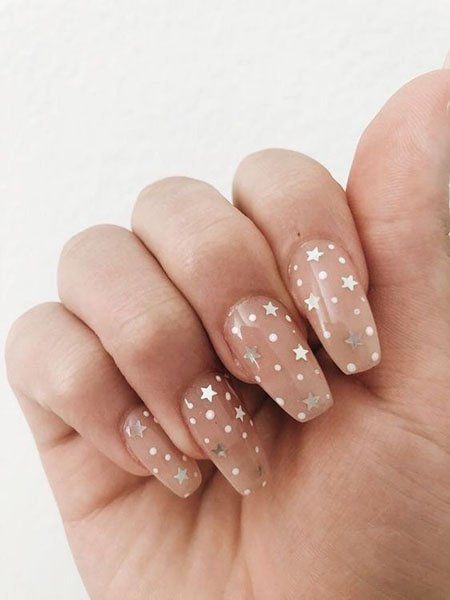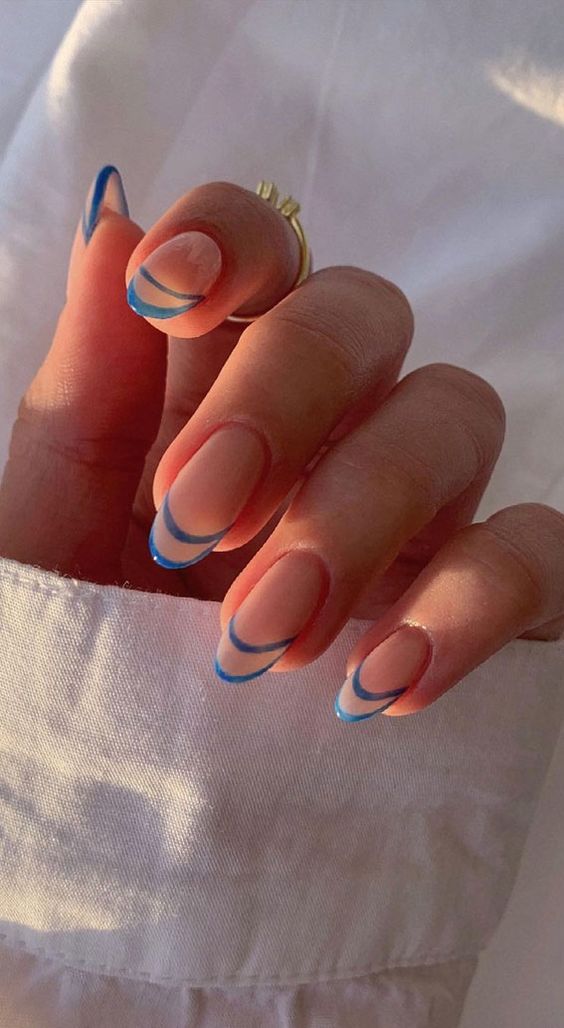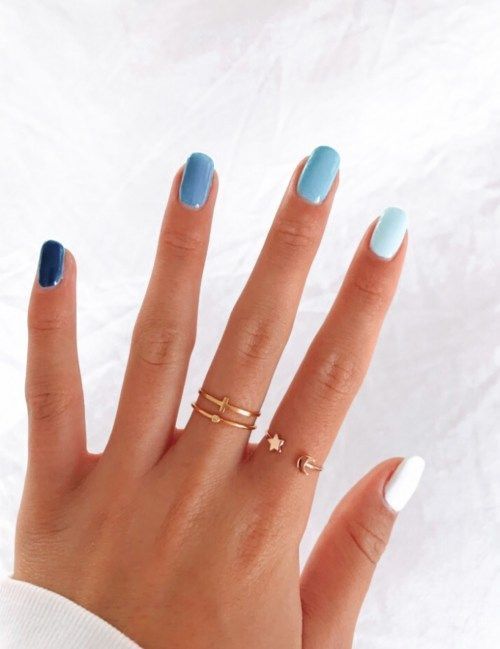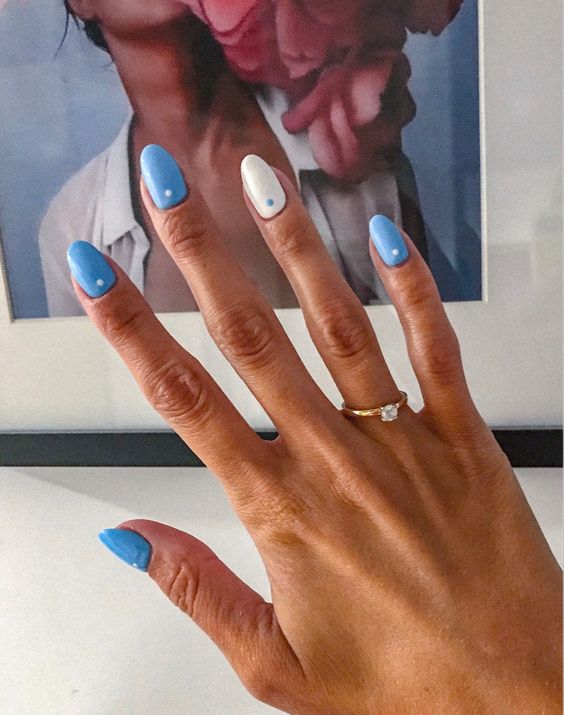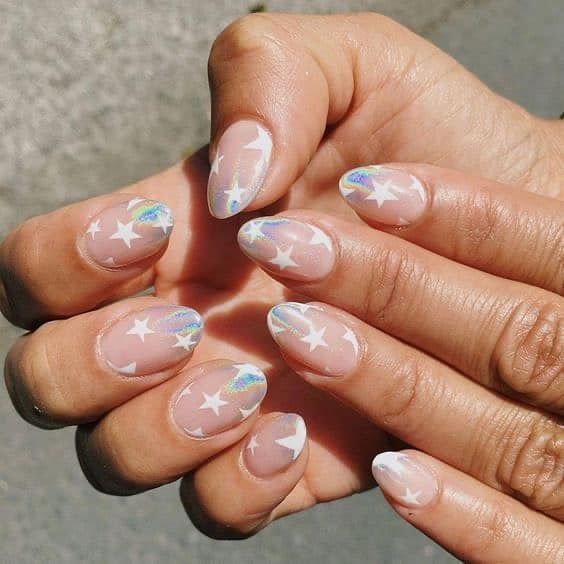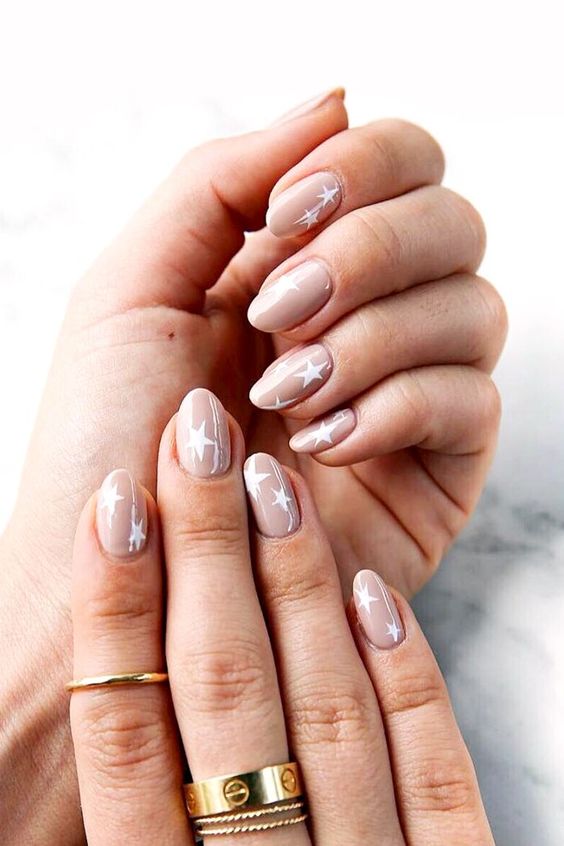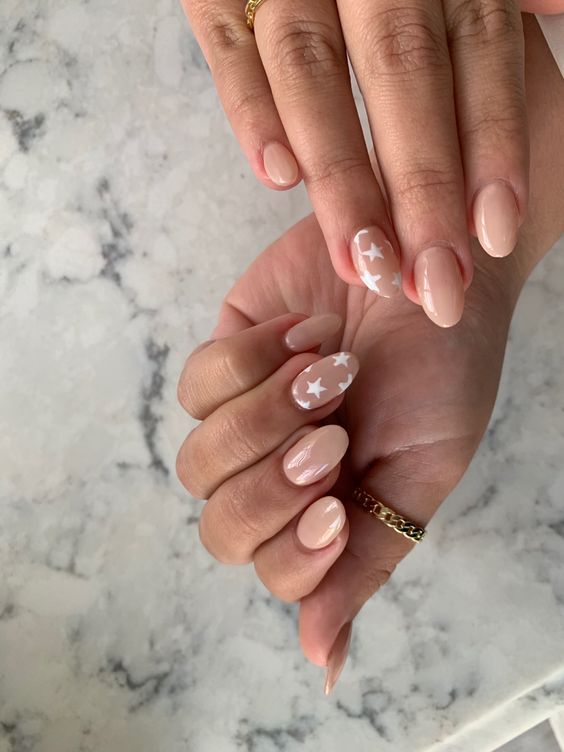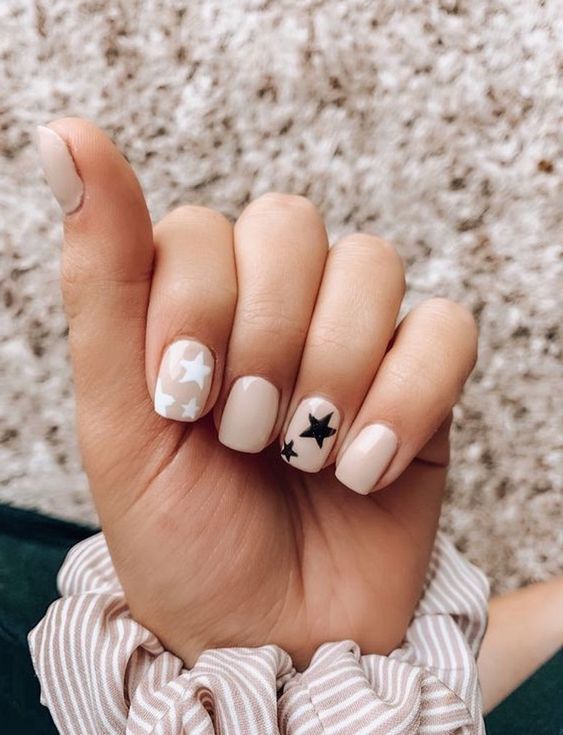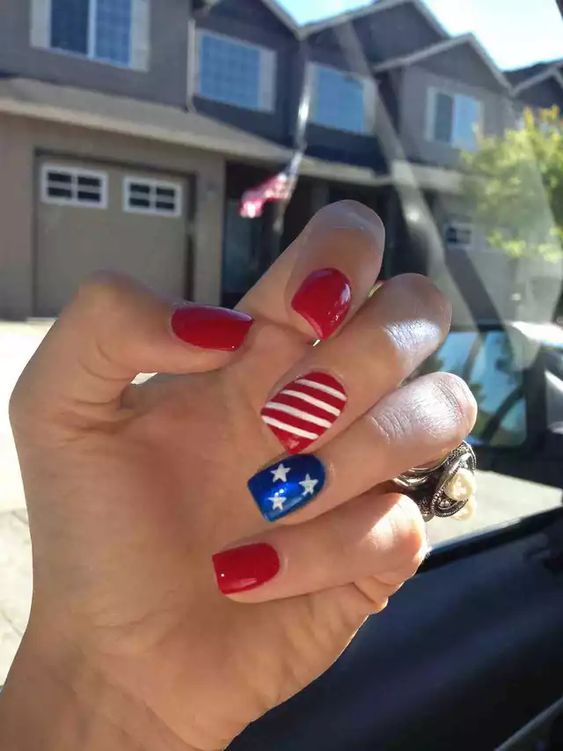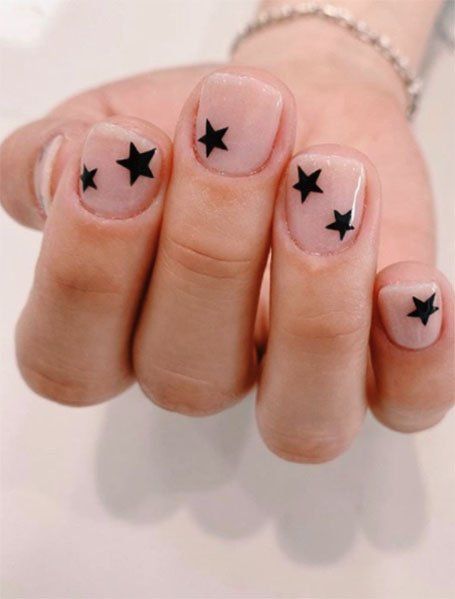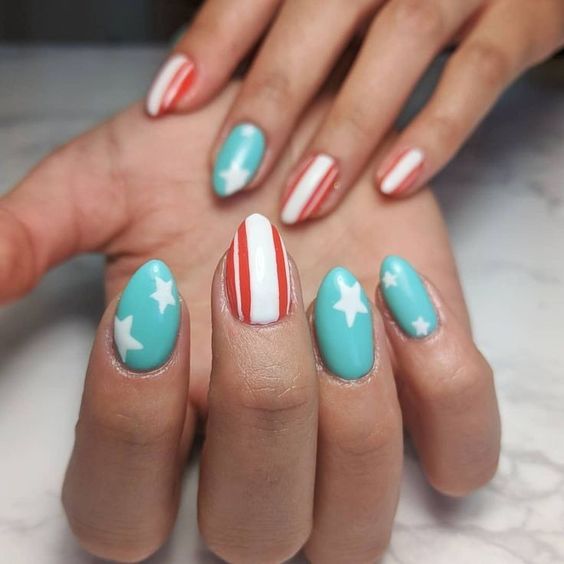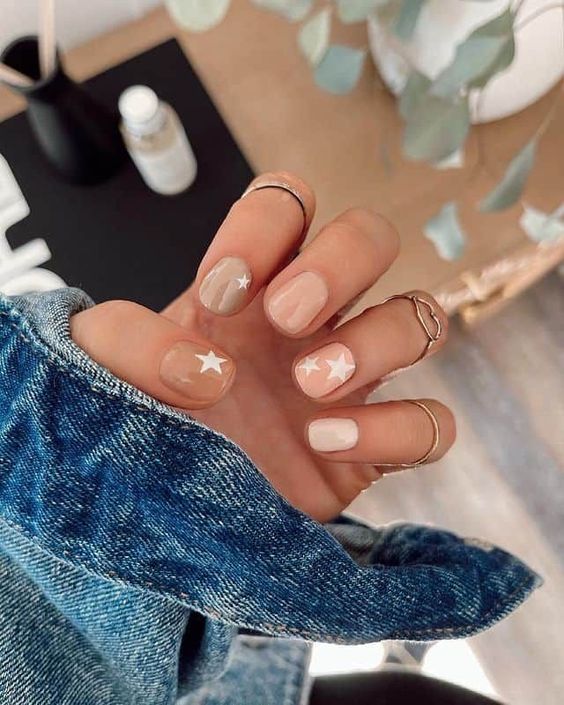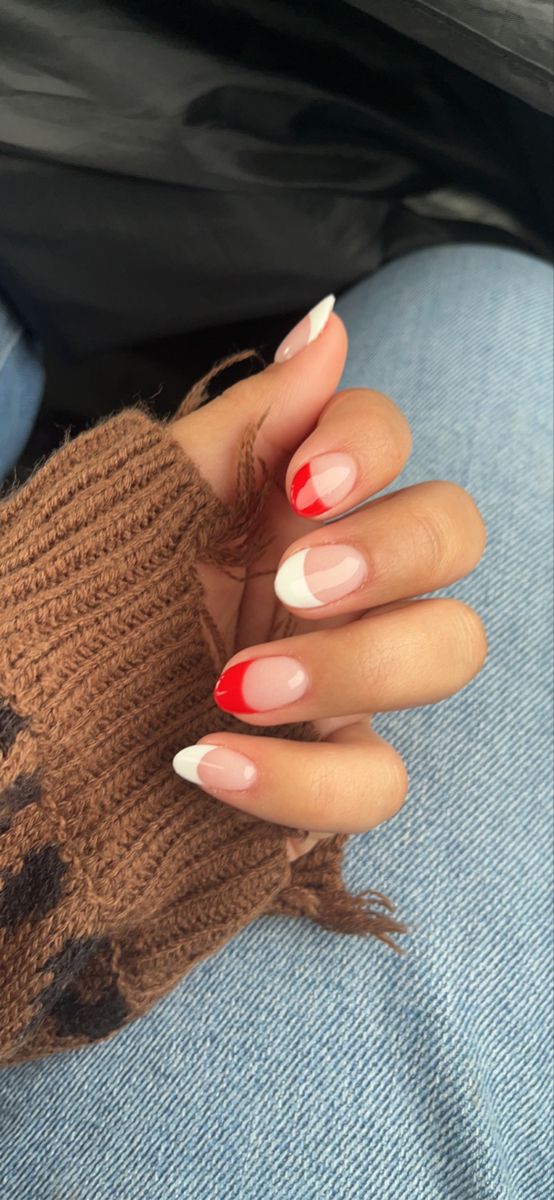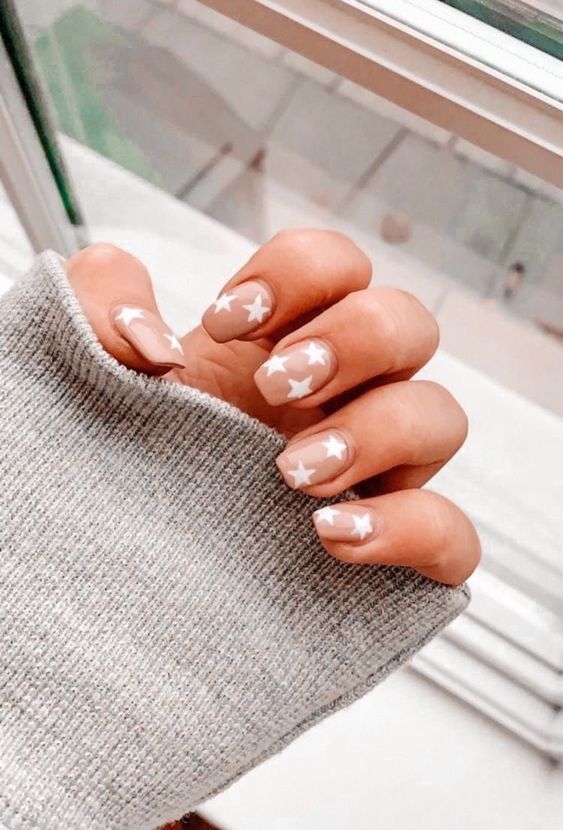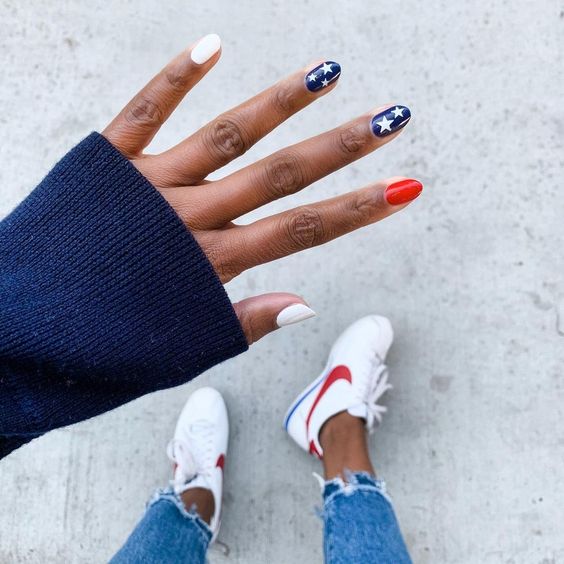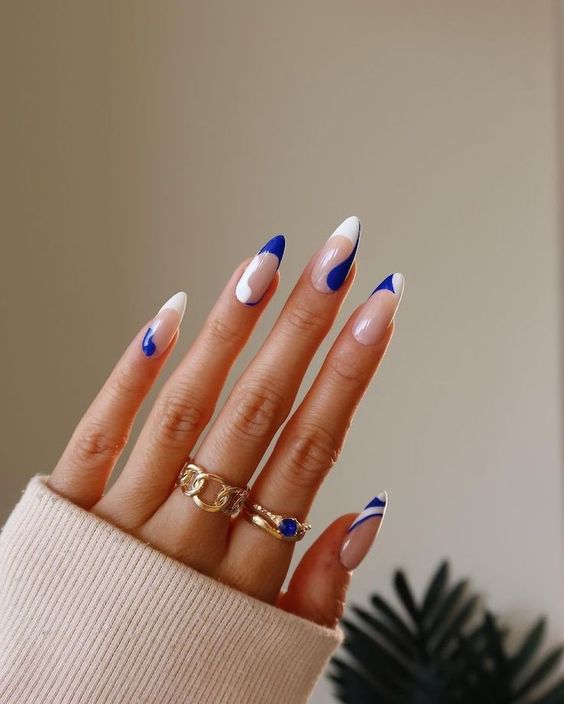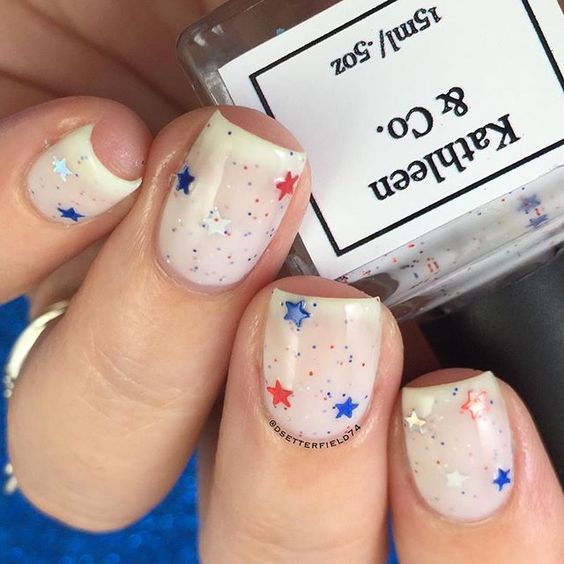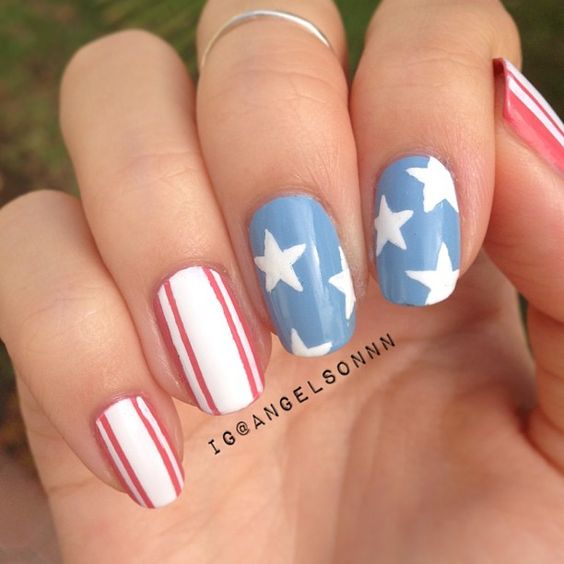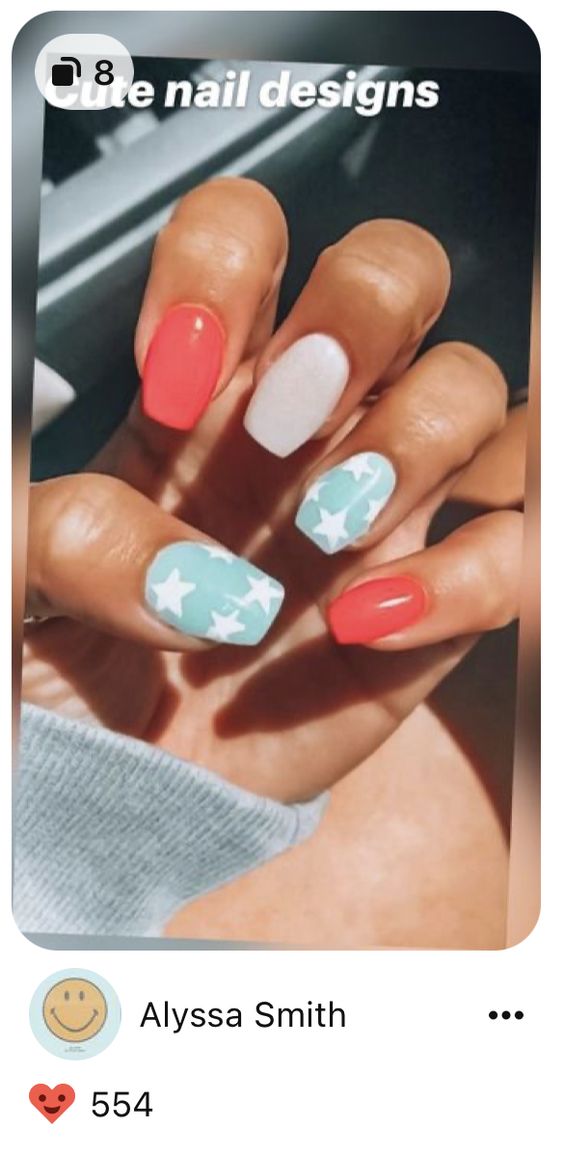 Circle Stars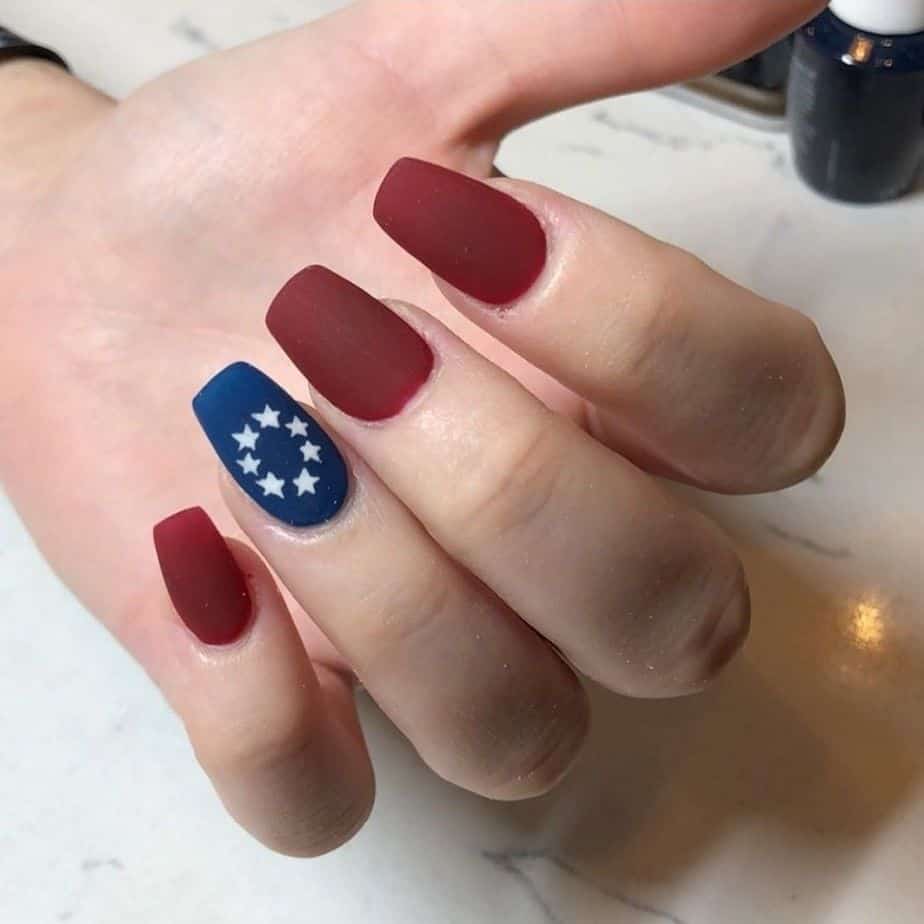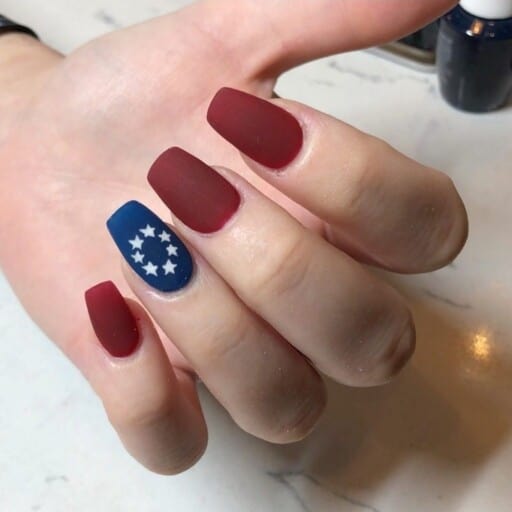 Blue With Stars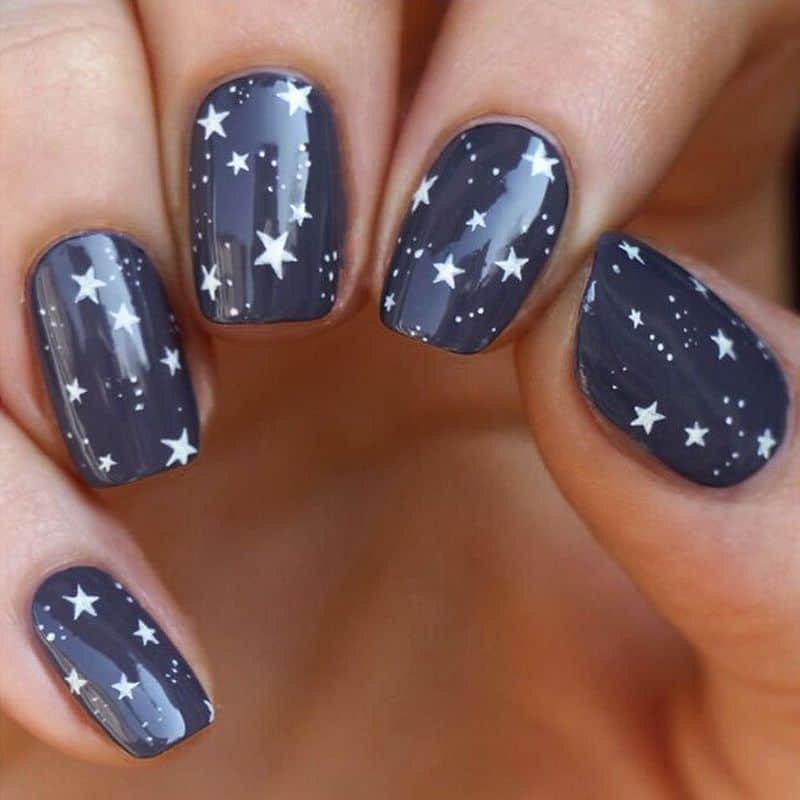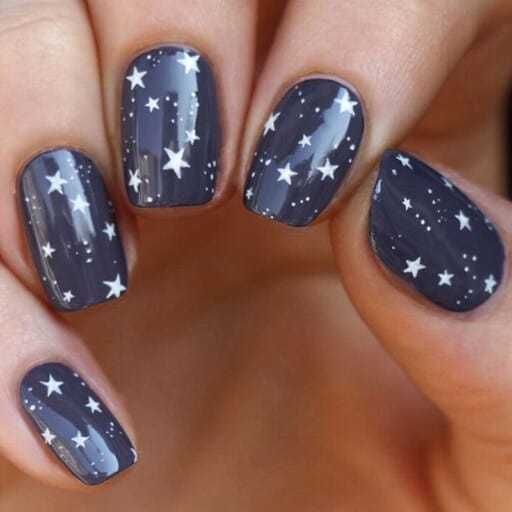 Red With Single Star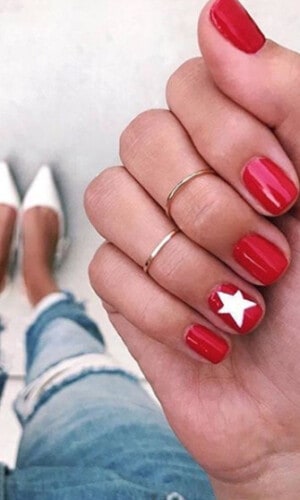 Busy Flag Design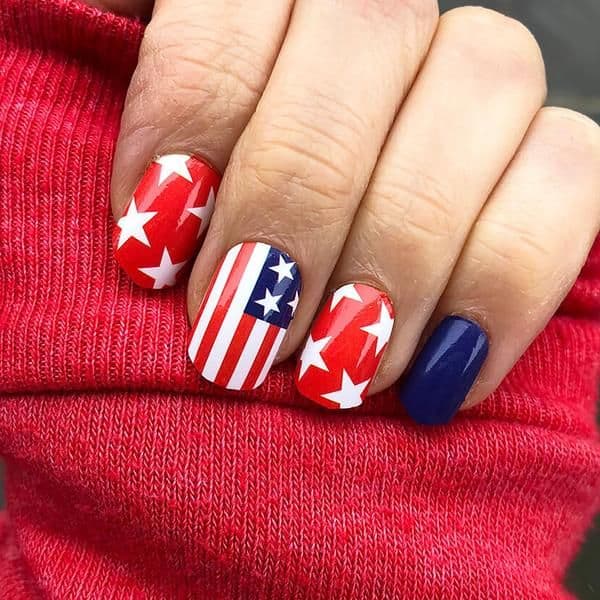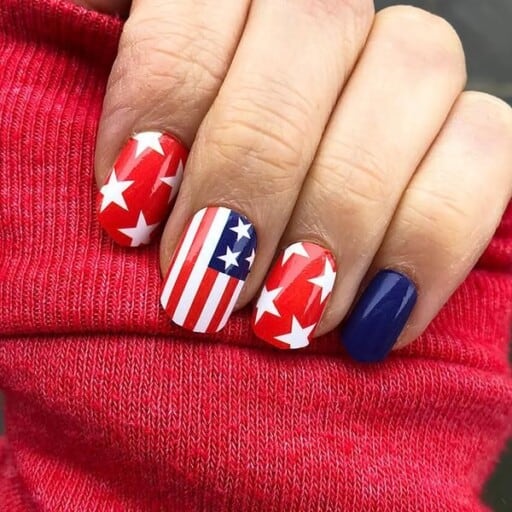 Stars & Stripes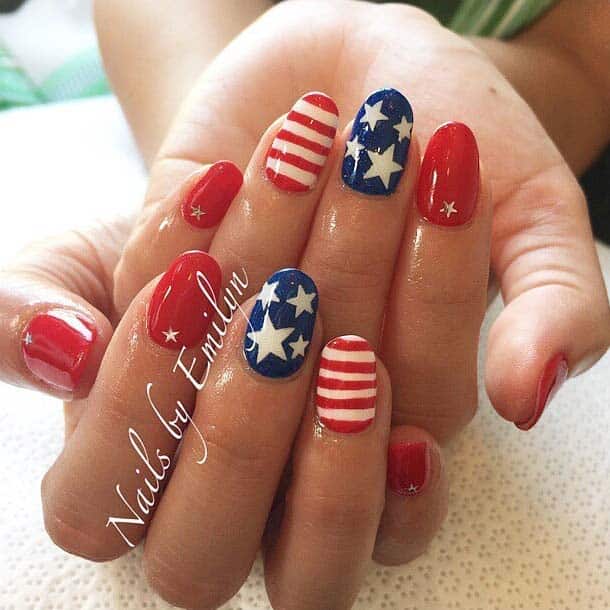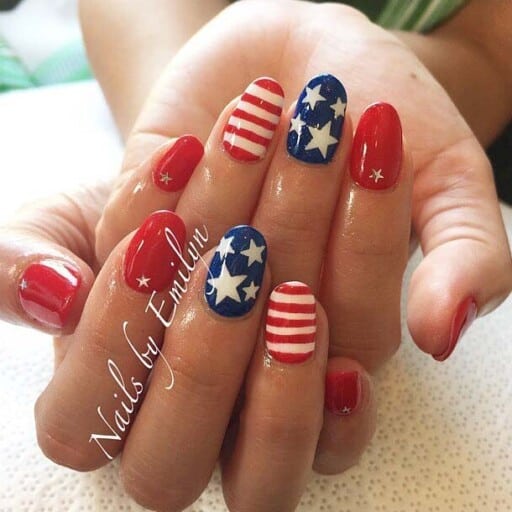 Multi-Colored Stars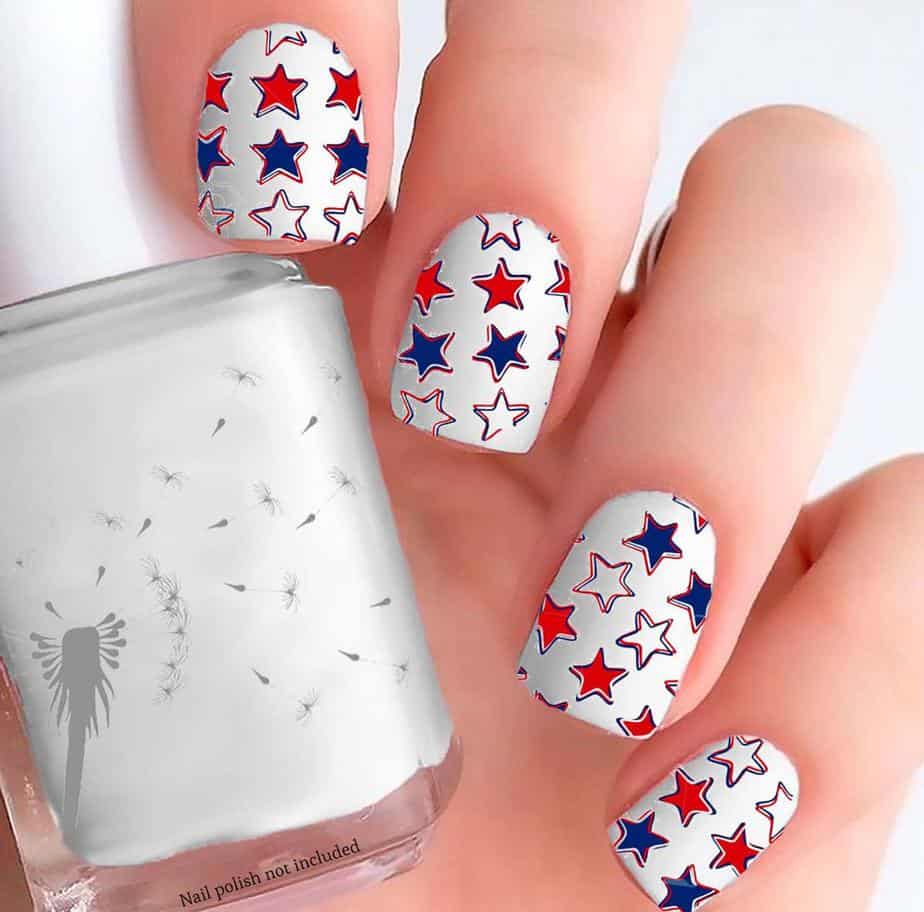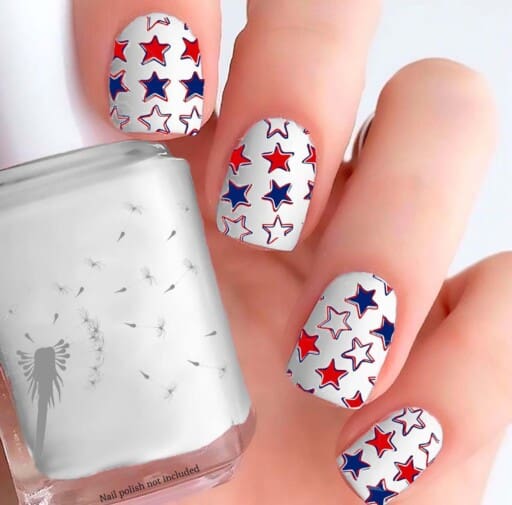 Flag & Heart Design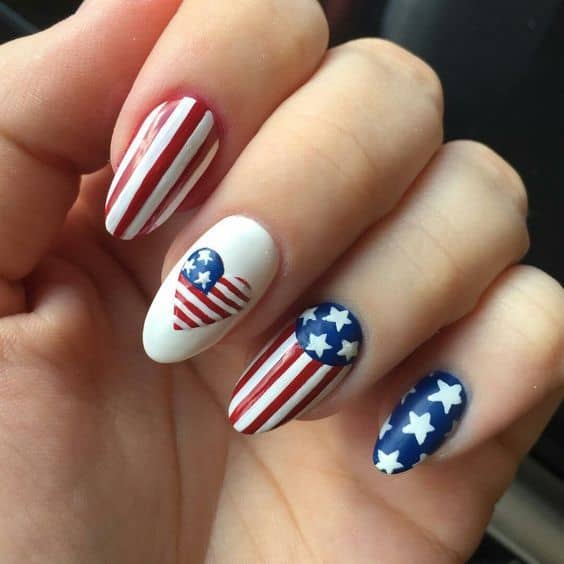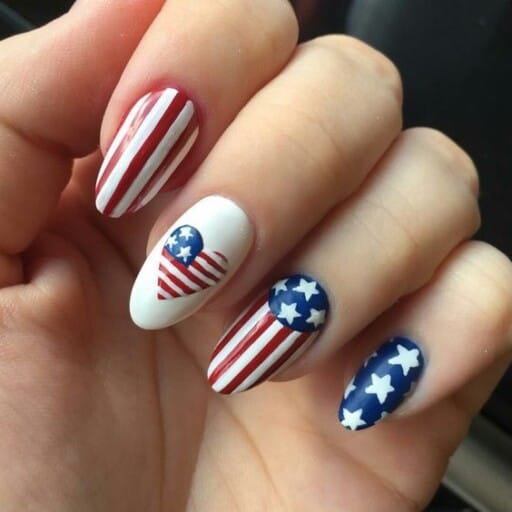 Stars, Stripes, & Silver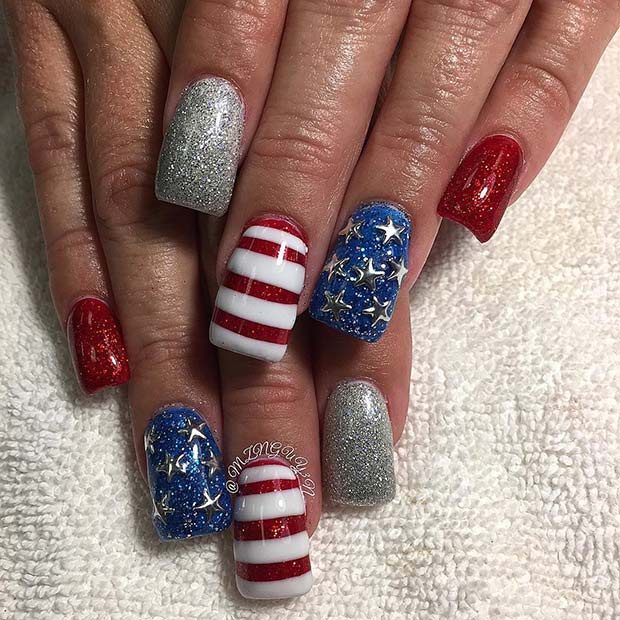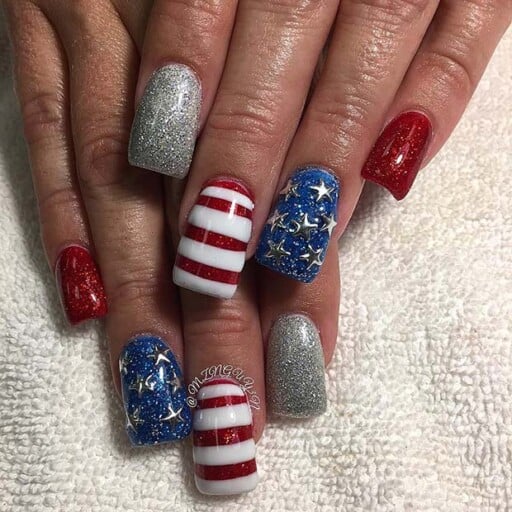 Elegant Stars With Glitter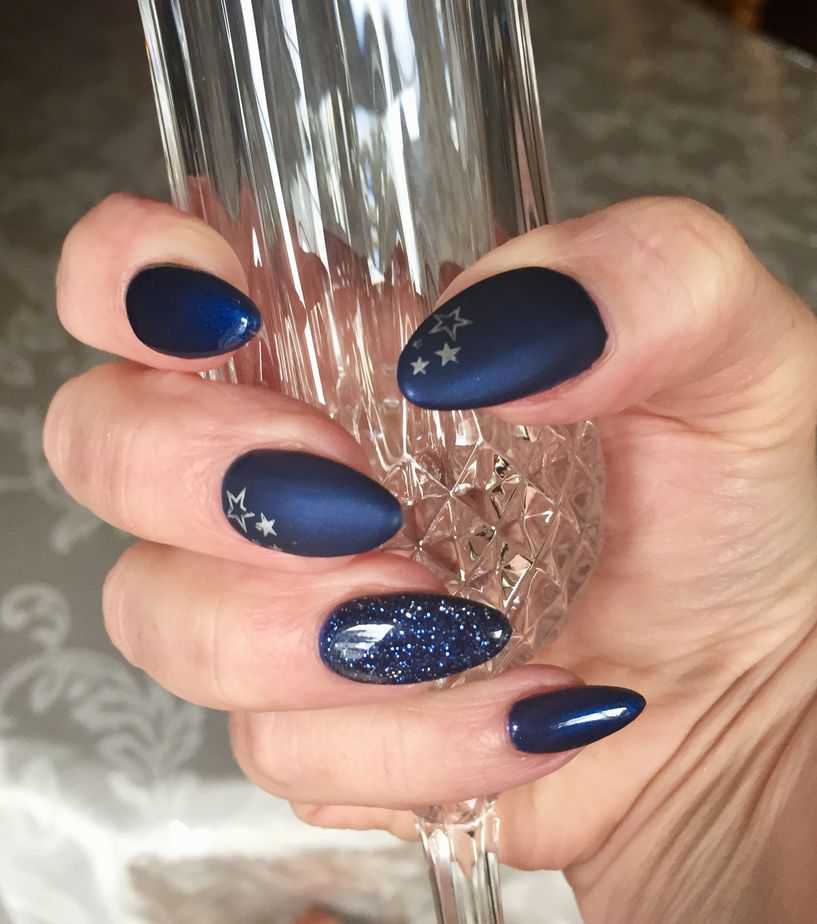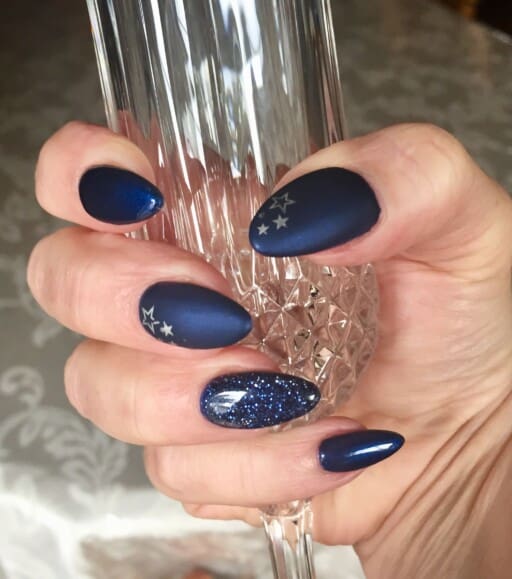 Nude & White Stars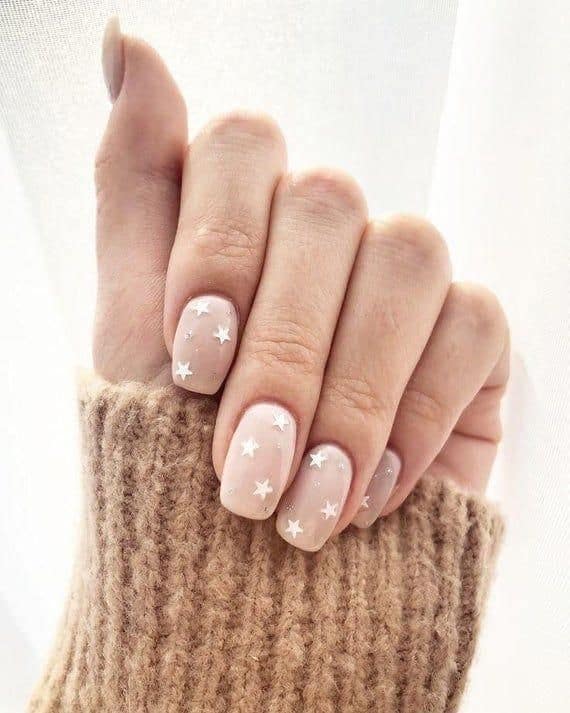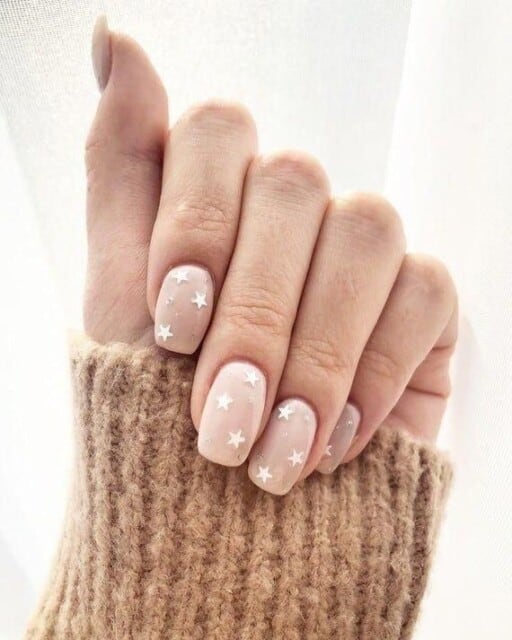 Striped Tips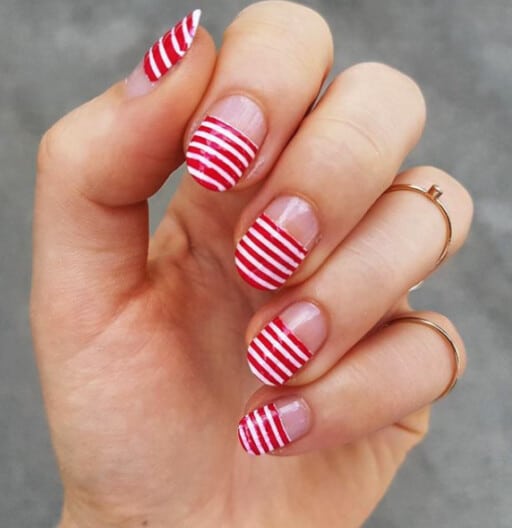 Advanced Nail Design With Gems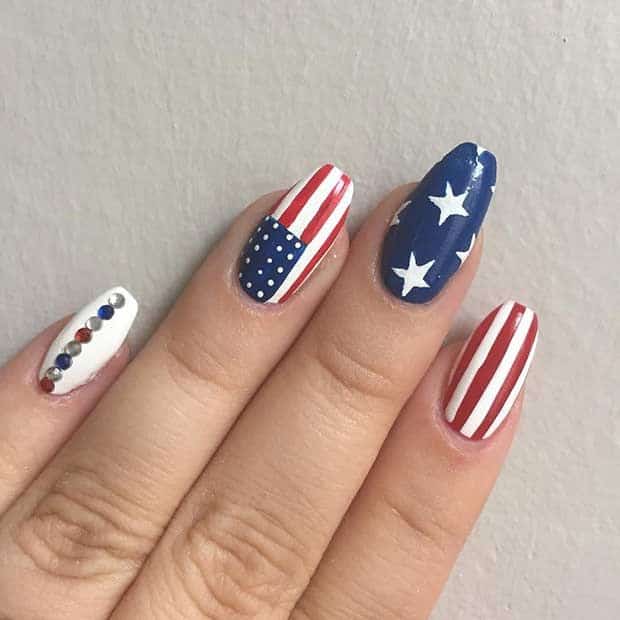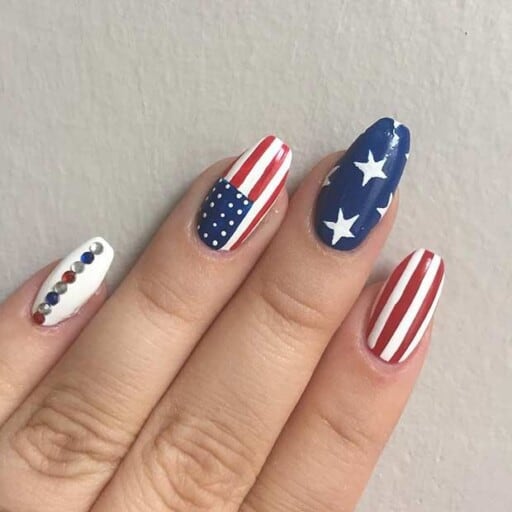 Red & Blue Glitter Tips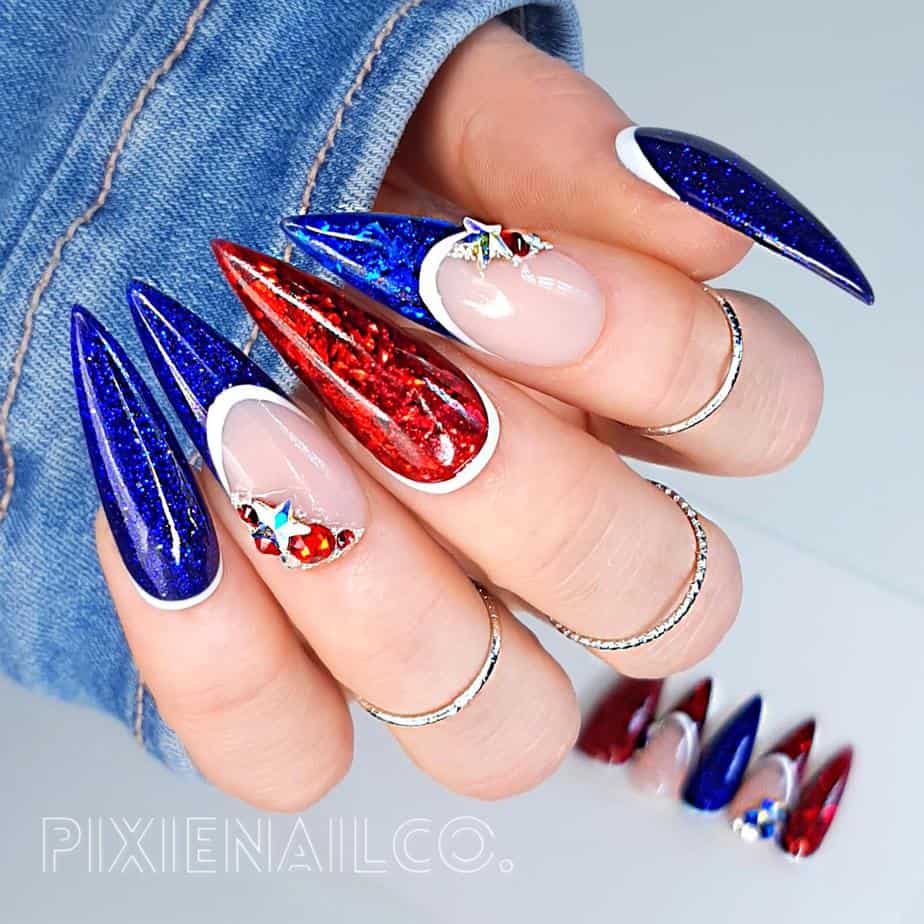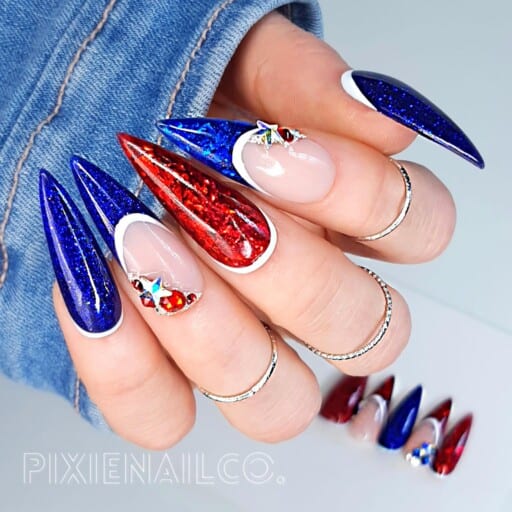 Light Blue With Stars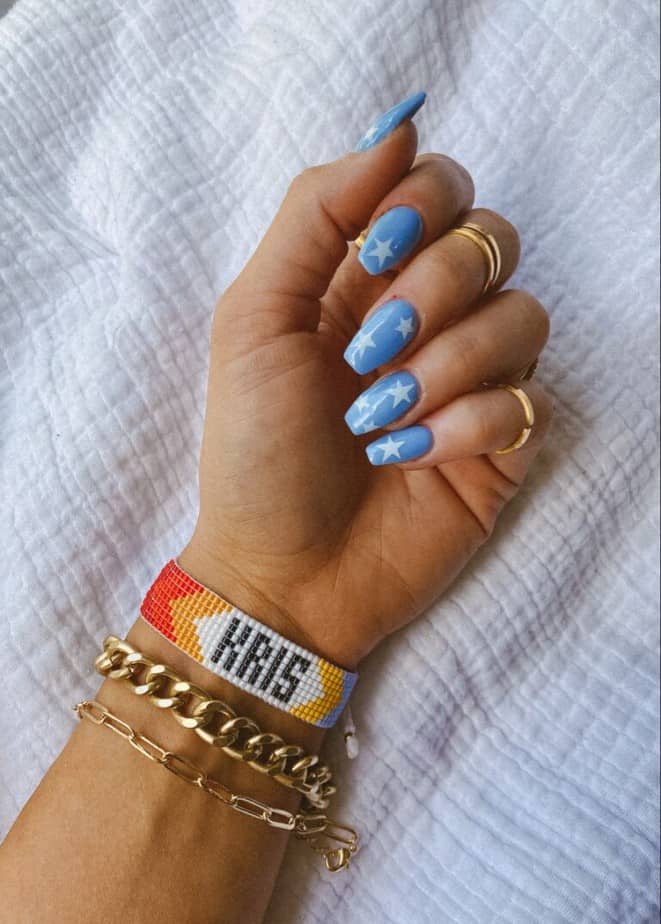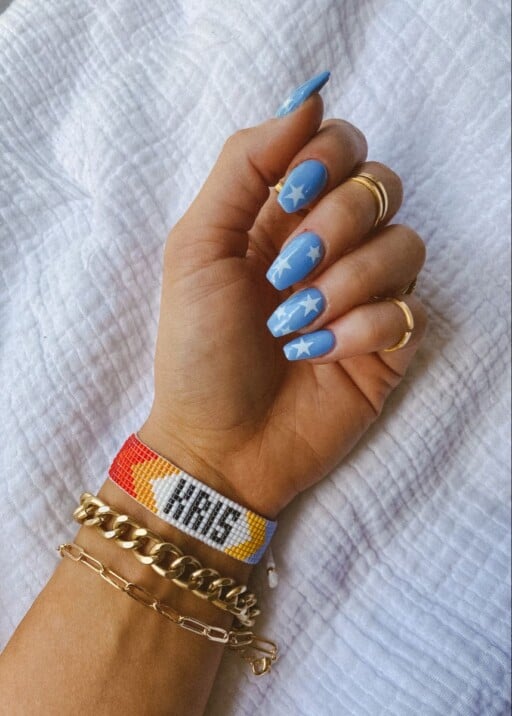 Nude With Large Stars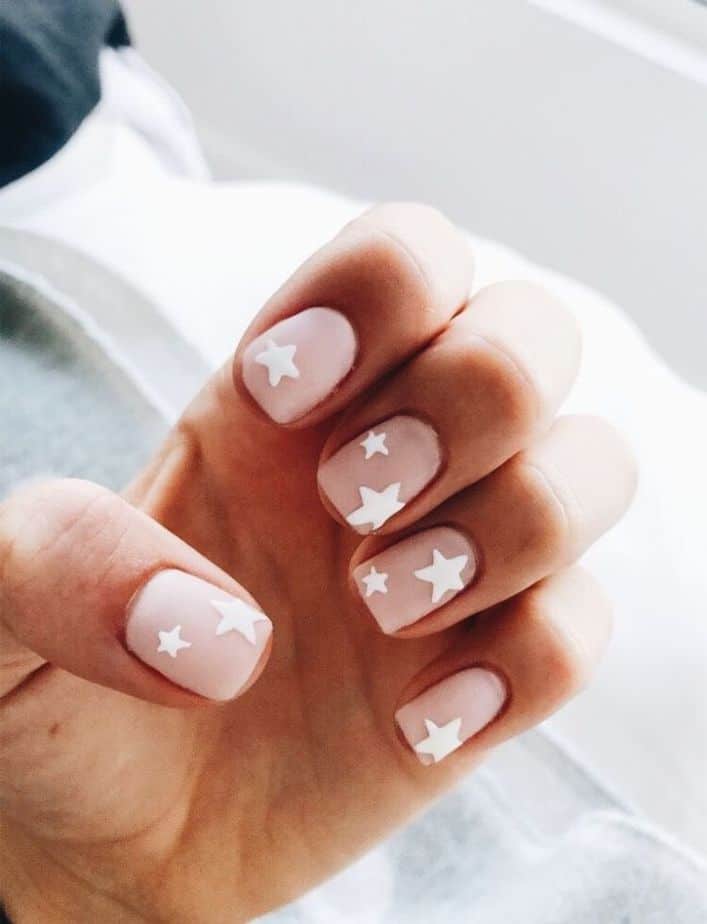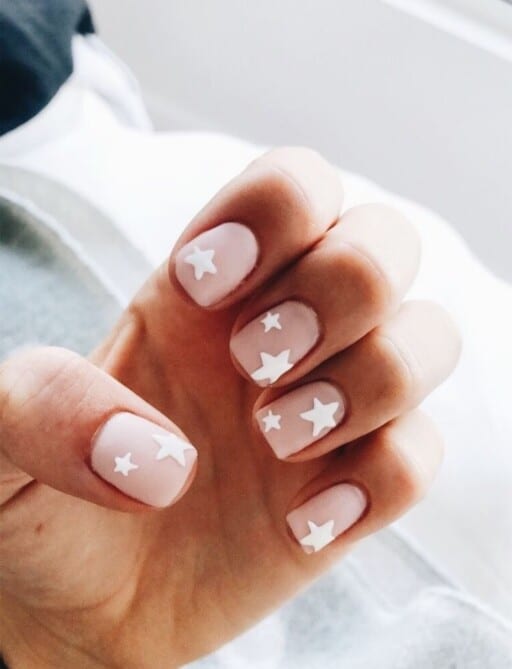 White With Stars & Stripes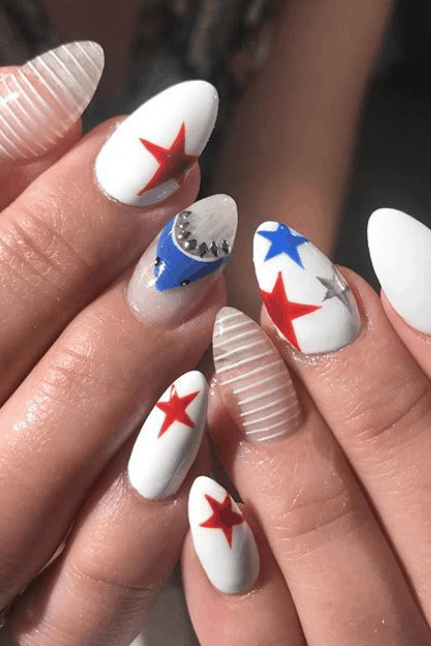 Red & Blue With Star Accent Nail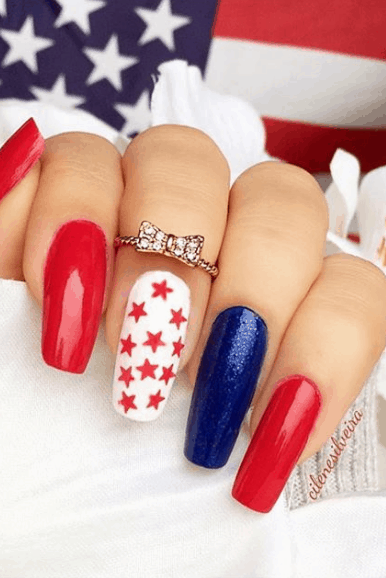 White & Red Geometric Tips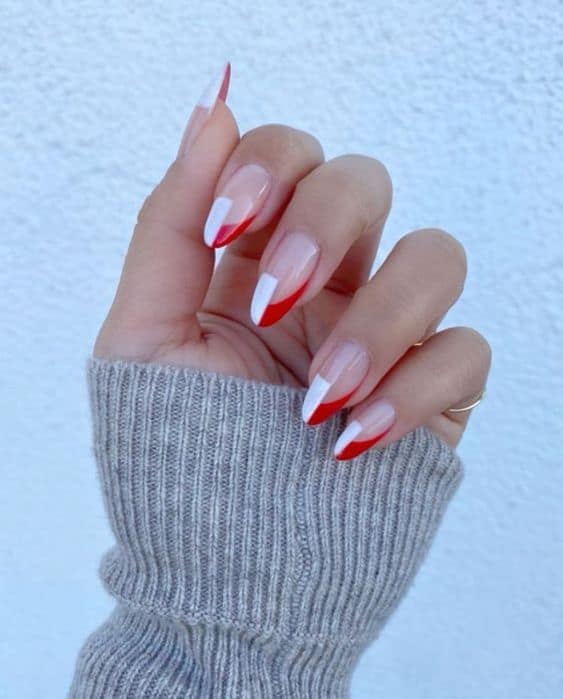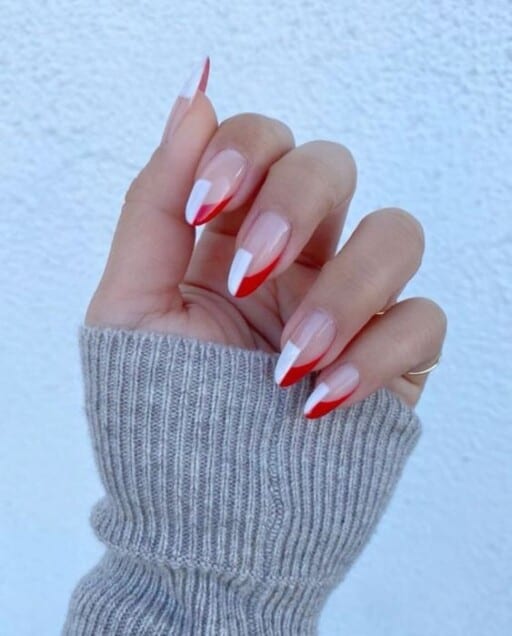 Preppy Blue & White Design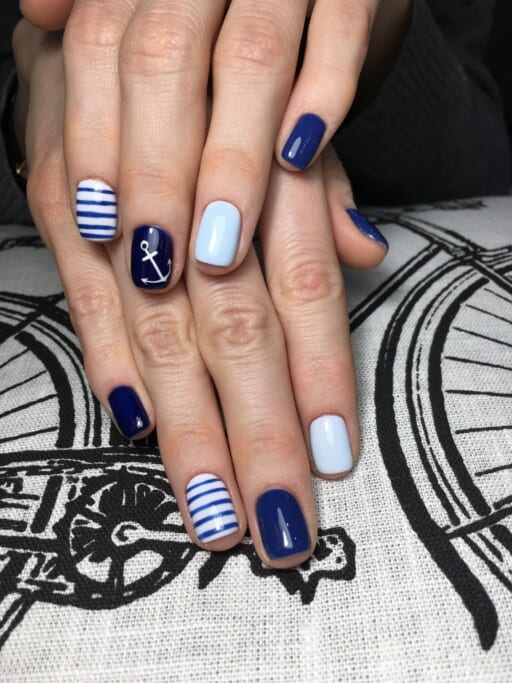 Blue Glitter With White Star Accent Nail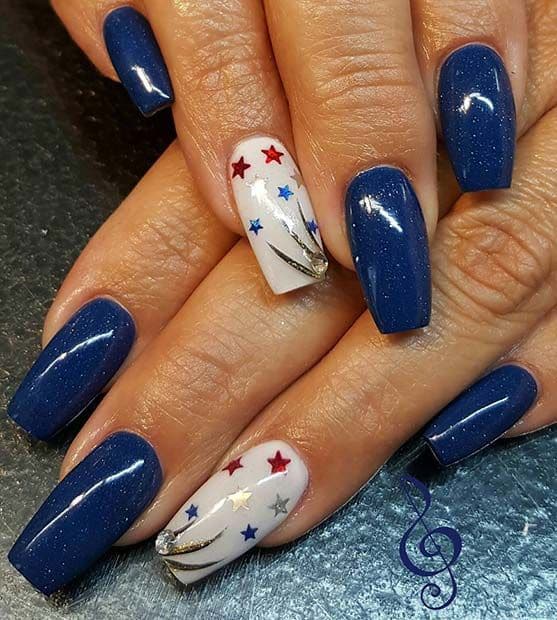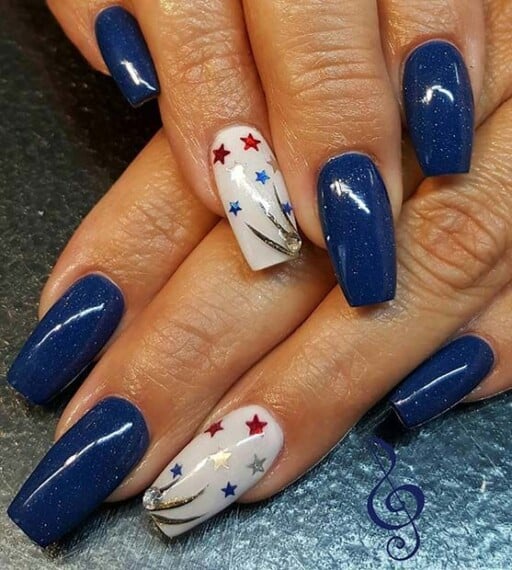 Pink, Red, & Natural Geometric Design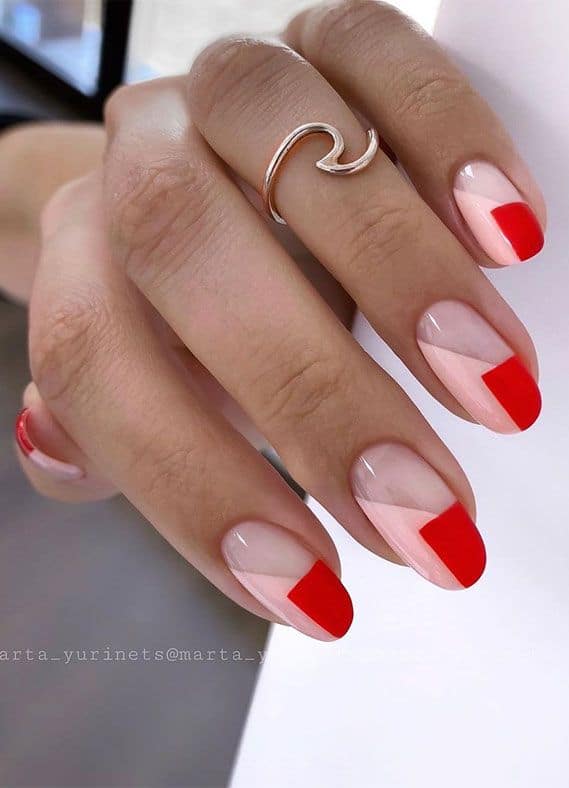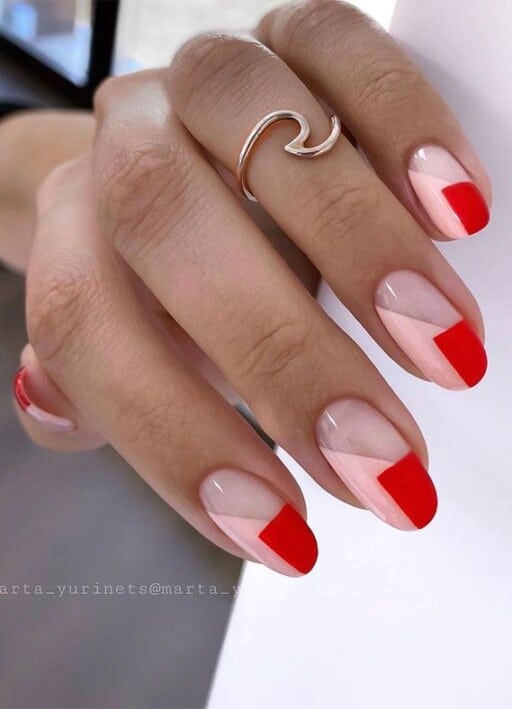 White With Blue Sparkle Accent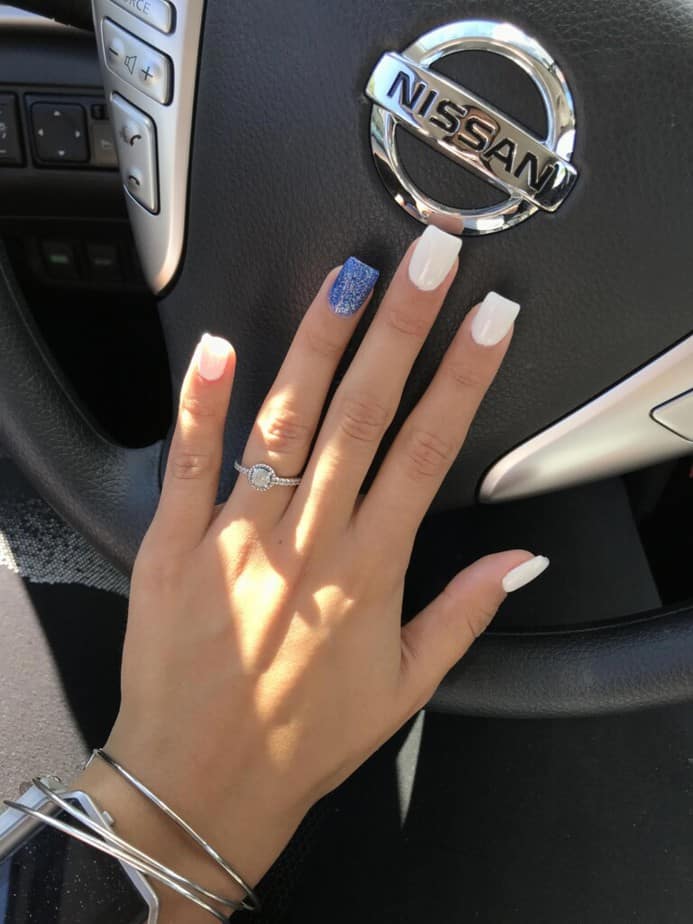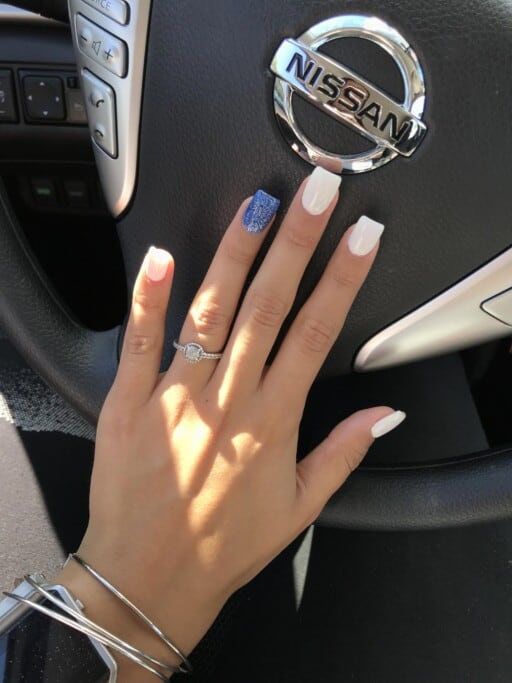 Red Polka Dots & Stripes