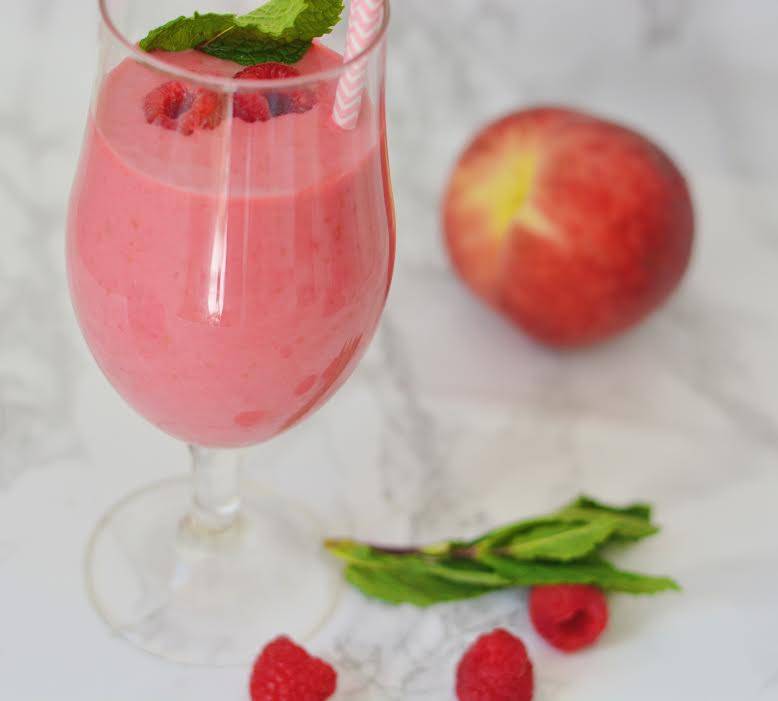 It's June, and the longest days of the year are here! We just had our first heat wave: three days of 90 plus degrees. Even my puppies were laying low. A pick-me-up was needed. I hunted through my kitchen, grabbed what ingredients I had, and settled on a mid-day frozen treat (I tend to be a bit smoothie obsessed). For a power punch green is the way to go but I wanted something festive and cheery to make my Wednesday afternoon feel like a beach day in the Caribbean. Here's what I came up with:
1 cup raspberries (I used fresh and added ice but later made a second batch with frozen and it works just as well!)
3/4 cup chopped peaches
1/4 cup plain Greek yogurt (peach or raspberry works well too)
1/3 cup coconut milk (you can substitute for regular milk if you're not a fan of coconut)
1 teaspoon honey
1 cup green tea
Place all ingredients in a blender (I use the Nutribullet) and blend until smooth.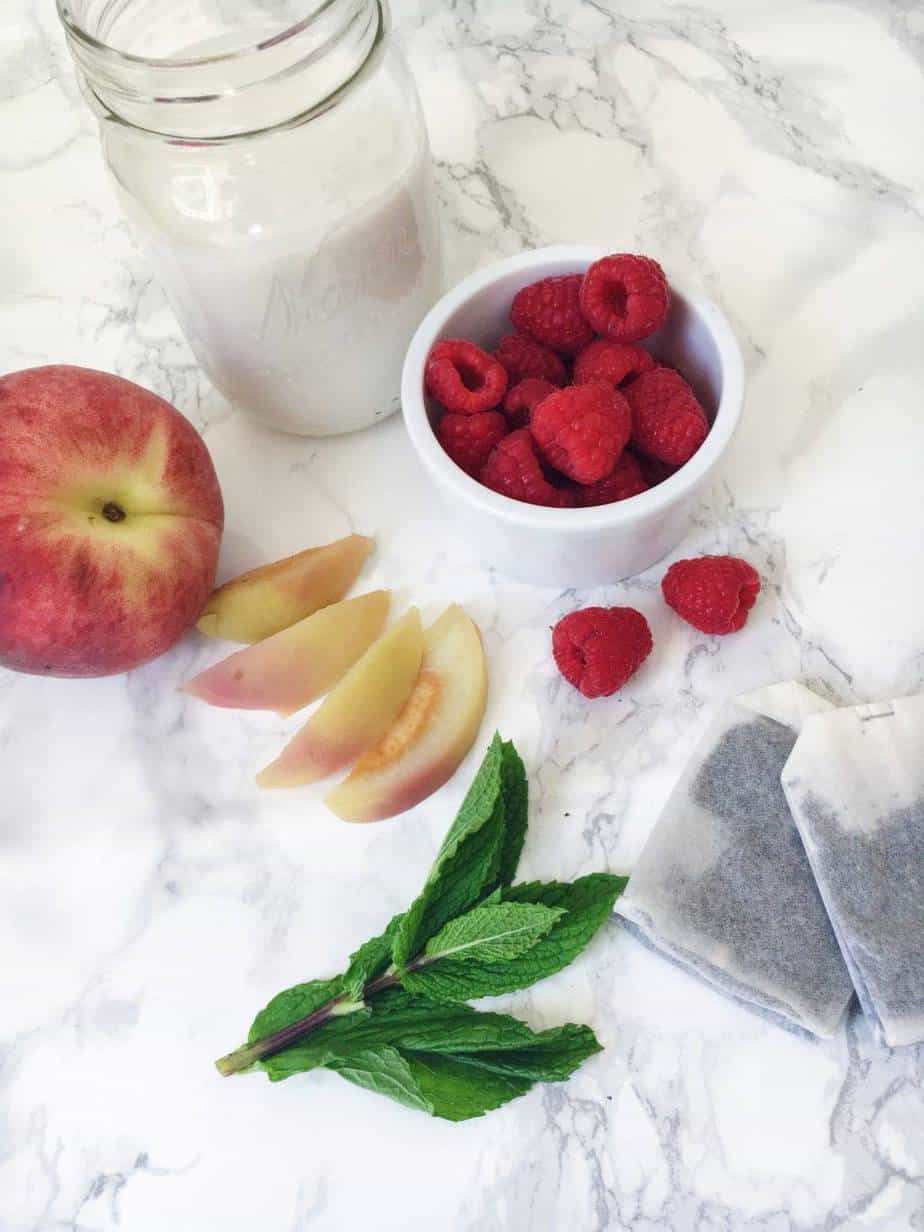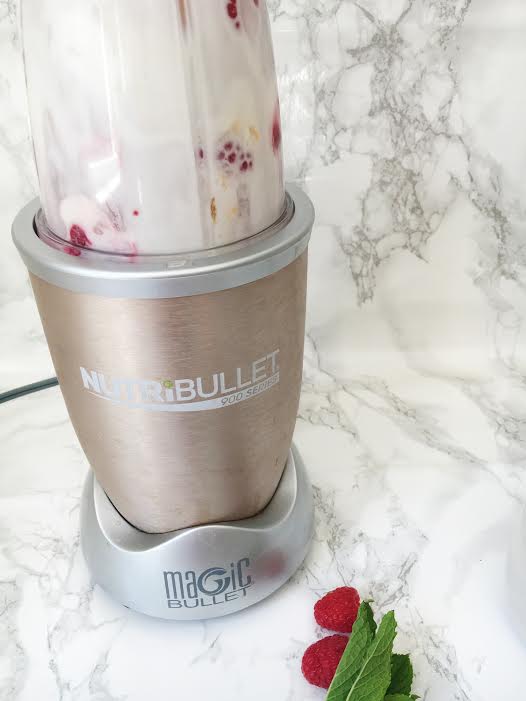 There's so many things that you could add to this. Next time, I want to add some chia seeds!
Not only is this as delicious as it is colorful (think pink!) but it's actually good for you. The fruit gave me a natural sugar boost to get through the day and the coconut milk and Greek yogurt were just enough to keep me from diving into last night's pizza. How cool is it that the green tea was the perfect shot of caffeine, is loaded with antioxidants, and worked to reduce bloating, all while burning fat! Whenever you want to grab a coffee, this would be a great substitute that won't keep you up all night! I've got a new 3 pm pick-me-up, and the nice thing about this smoothie is that it's basically a full nutritious meal in a glass.
Whip this up the next time you're feeling sluggish and let me know what you think in the comments!

Note: This post contains affiliate links. If you click through the links and purchase something, I may receive a small percentage of the sale at no additional cost to you. All of my opinions, reviews, and recommendations are always 100% honest.